Town Green Alive with Concerts, Family Events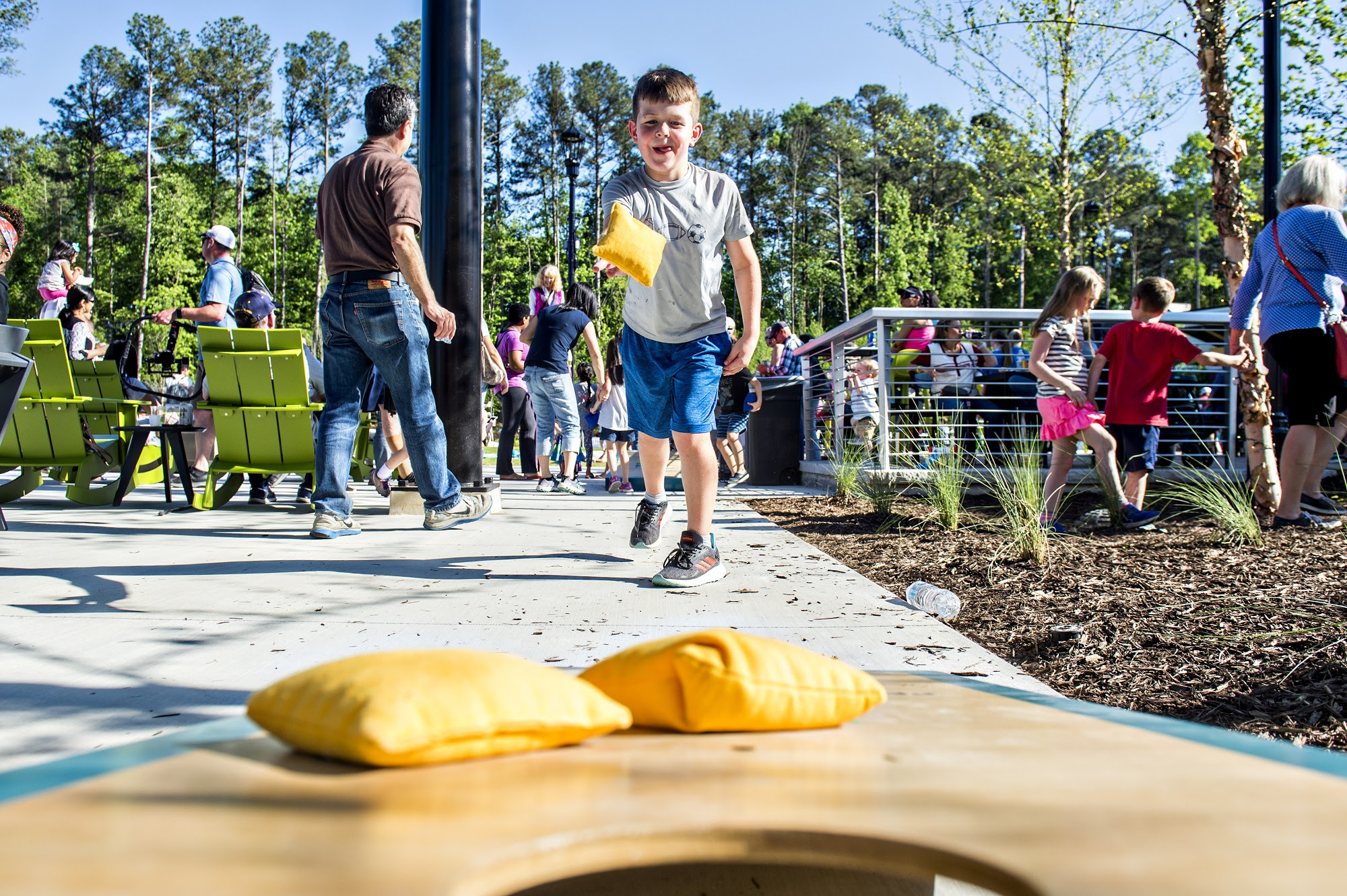 With the opening of the Town Center, and the 2-acre Town Green, the community may now enjoy a slate of activities on the Town Green including live concerts, lawn games, yoga classes and more.
Events are free to the public and include Live on the Green concerts, Flicks on the Green, Family Field Day, Yoga on the Green, along with monthly live concerts featuring marque bands including Sister Hazel, Queen Nation and Departure.
Since the grand opening last month, the community has embraced the new venue in the short time it has opened.
"The live evening concerts, the movies and the variety of games that the entire family can enjoy have been very well received," said Mayor Mason. "Creating a gathering place for the community was a top priority when we began to plan the Town Center six years ago. We are delighted that the community is enjoying this new venue."
A complete calendar listing of upcoming free events is located on the city's website, www.peachtreecornersga.gov, look for the "City Calendar" posted in the middle of the homepage for details. Below are highlights and dates of upcoming June events:
June 1: Flicks on the Green (The Little Mermaid) Event begins at 7 p.m., movie shown at dusk (This the first of a series of family-friendly movies scheduled for the first Saturday of every month, continuing through October).
June 4: Yoga on the Green, 8 a.m. every Tuesday now through Aug. 27. Light snacks provided after class.
June 7: Games on the Green, 10 a.m. – 12 p.m. every Friday from June 7 through Aug 30. Families enjoy an array of lawn games like giant Connect Four, lawn bowling, ring toss and more.
June 15: Family Field Day, 2 p.m. – 6 p.m., event includes DJ spinning fun tunes and classic field games like tug of war and sack races, inflatable ax throwing, big foot races and more.
June 22: Live on the Green, enjoy Emily Hacket, concert from 7 p.m. – 9 p.m. Each month local up-and-coming artists will be featured now through October.
June 29: Queen Nation, 7 p.m., Queen Nation, food vendors and lawn games at 5:30 p.m., opener at 7 p.m., Queen Nation at 8 p.m.
The games, movies, concerts and other activities continue throughout the year. The full slate of events is posted on the city's website, www.peachtreecornersga.gov
Sign up for e-notifications and receive reminders of upcoming event. Locate the link at the top of the city's website labeled "Notify Me!" and follow the prompts to subscribe.
You may also find the listings printed in the bi-monthly Peachtree Corners Magazine which is mailed to each home and distributed throughout the city.
For more information including parking, cancellation notices due to inclement weather and Town Green rules, please click on the link on the city's homepage labeled "Town Center Events."
Live Demo of AV on City's New Track Scheduled for the Public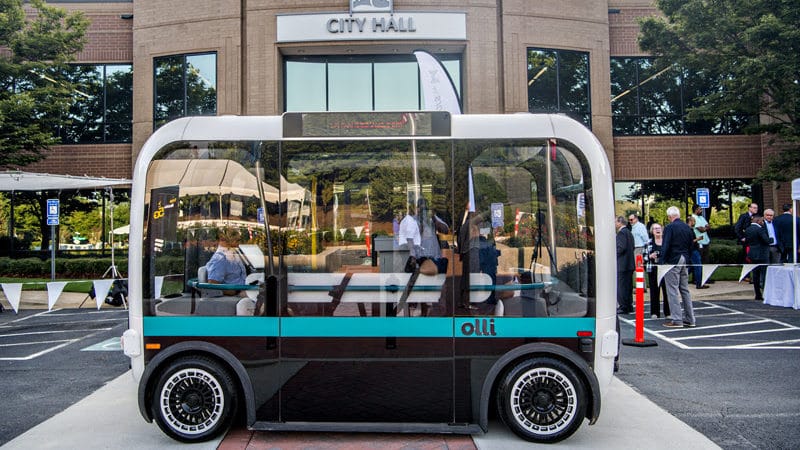 The opening event for the Atlanta Smart City Expo (which runs through Friday at the World Congress Center) was held Wednesday morning at City Hall. The event featured a number demonstrations highlighting cutting-edge 5G and IoT technologies. One of the technologies, Olli, a fully driver-less vehicle, was part of the demonstrations.
In a few weeks, you will have a chance to see Olli in action right here at the Peachtree Corners City Hall. On Oct. 1 at 11 a.m. you are invited to attend a live demo of Olli on the new 1.5-mile autonomous vehicle track on Technology Parkway which runs through Technology Park.
The Olli will be one of, if not the first, fully autonomous vehicle to officially use the new track.
We hope you'll be able to attend and be among the first to witness the future of AV technology.
Watch for more details on the Oct. 1 event to come.
Visit the Curiosity Lab at Peachtree Corners website for more information on the autonomous track.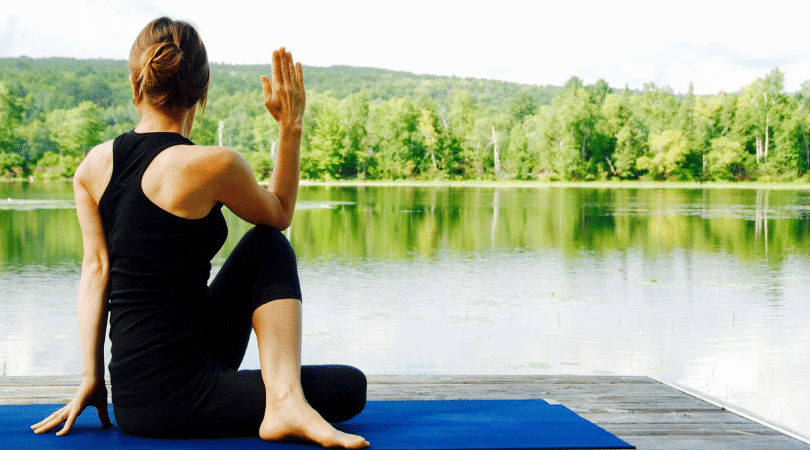 Join us for Yoga on the Green every Tuesday at 8am – extended through September 24! Everyone from brand new beginners to experienced yogis are welcome to this FREE class taught by Sun Dragon Yoga. After class wind down and relax with light snacks provided by the Sleep Number.
What to Bring:
Water (no glass containers), a small towel, and a mat if you have one.
What to Wear:
Comfortable clothes that allow a full range of motion. Consider a close-fitting shirt, or a shirt that can be tucked in. Loose shirts float up on forward bends and get in the way of your practice. Come in whatever shoes you would like, as practice will be done in your bare feet.
Learn more about Sun Dragon Yoga at www.sundragonyoga.com
PCBA Business Networking & Appetizers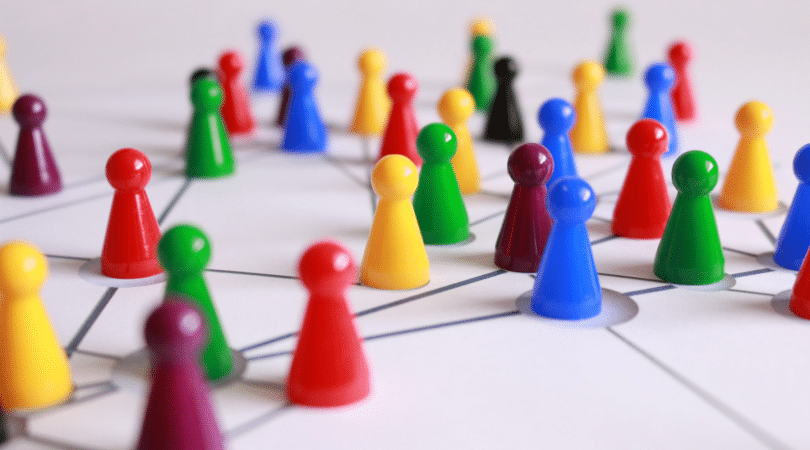 Anderby Brewing
Thursday, Sept 26, 2019
5:30 – 7:30 pm
Please join PCBA on Thursday, September 26th from 5:30 – 7:30 pm
PCBA is excited to have an evening of business networking and fantastic appetizers!
PCBA will also be awarding a check to honor those who protect and serve our community.
Come for the networking, have fun and see how PCBA impacts our community!
Member Advance Registration – $20 – (registration thru Sept 20, 2019)
Guest Advance Registration – $25 – (registration thru Sept 20, 2019)