Cinnaholic bakery to open 3rd Atlanta area location in Peachtree Corners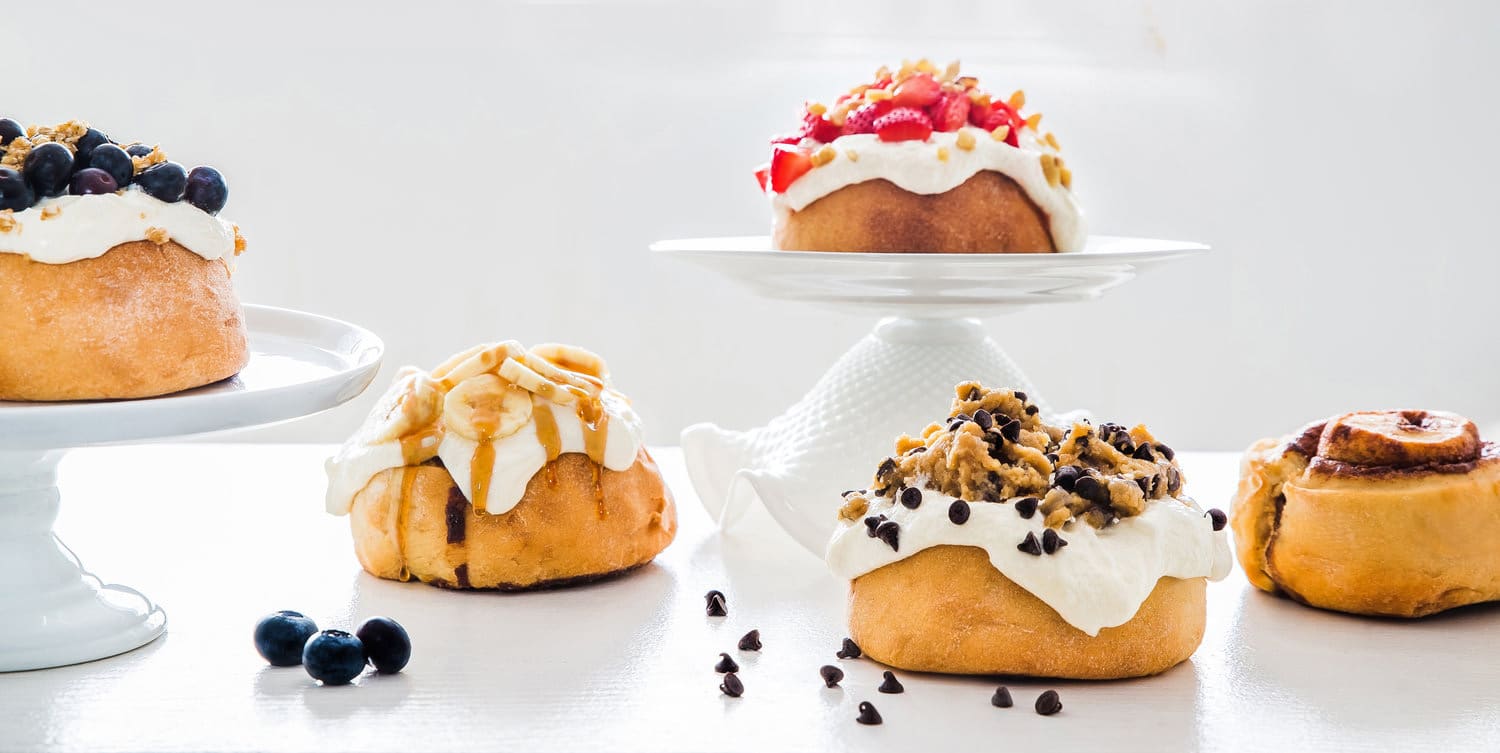 Cinnaholic, the gourmet cinnamon bun bakery franchise, plans to open a new location on Peachtree Parkway in mid-September after Labor day (or perhaps later into August depending on health concerns). Replacing Soho Gifts, this will be the third Cinnaholic location to open in the Atlanta area as reported at WhatNowAtlanta. One is already located in Dunwoody (recently debuted) and one in Edgewood.
There's no slowing down the sweet roll of Cinnaholic bakery. Not even the pandemic can sour this decadent craze. The brand has sparked a nationwide love affair with gourmet cinnamon rolls as only Cinnaholic can. In the last three months, the bakery, acclaimed for serving innovative plant-based cinnamon roll creations, set single-day sales records across its franchise system, introduced a series of new technology-based innovations, and inked deals to add more than a handful of new locations in key U.S. markets.
"When the pandemic hit we battened down the hatches and focused on two big priorities – making it as easy as possible for our new and longtime fans to enjoy Cinnaholic and supporting our franchisees with even more revenue-driving opportunities than they've had in the past," said Spencer Reid, president of Cinnaholic. "As a result, many of our franchisees have thrived during this unprecedented time. Plus, it just goes to show that our products truly resonate with customers and brand is here to stay."
The brand has opened six franchise locations since January in new markets including Charlotte, San Antonio, Raleigh, NC; Gaithersburg, Maryland and two in the Chicago area, bringing its total location count to 40 units.
Plus, Cinnaholic projects a strong growth trajectory with newly signed agreements in Atlanta, Tampa, Chicago, Dallas, Nashville and Coral Springs, FL. With 20 locations under construction and nine others anticipated to start buildouts this year, Cinnaholic is on track to reach 60 locations by the end of 2020.
The economic slowdown did not deter Cinnaholic franchisees from building new locations. Not one of the stores already in construction phases have halted plans, and all others set to start construction in 2020 are moving forward.
"While many business owners have had to put their dreams on hold, we are refusing to do so," said Alex Loper, owner of the Cinnaholic location soon to open in McKinney, Texas. "The persistent communication and support from our corporate team has kept us on schedule. And, when we look at the proven success that other locations have shown, there is no doubt that continuing to move ahead is the right thing to do."
To preserve sales nationwide, Cinnaholic phased in a new, technology-advanced online pick-up and third-party delivery ordering platform. The impact of the refreshed online ordering system was felt immediately with average ticket sales increasing by 30 percent for pick-ups and 40 percent for delivery.
"When we were ordered to close, I was worried that my sales would drastically decrease. But, with the new online ordering system and third-party delivery relationships, our orders have not stopped," said Shanntel Hobbensiefken, owner of Cinnaholic in Gilbert, Arizona. "With our easy, no-contact curbside pick-up, serving customers has been seamless."
Cinnaholic has set itself apart as a "better-for-you" option exclusively using plant-based ingredients without sacrificing taste. Its variety of frosting and topping options make each customer experience truly unique, appealing to sweet-toothed dessert lovers across North America. The brand also provides catering services, serving sweet treats for events large and small from birthday or office parties to baby showers and weddings. Customers can expect nothing less than the highest quality ingredients, as the plant-based bakery franchise was founded upon a commitment that all ingredients must be animal-free and free of dairy, lactose, eggs and cholesterol.
In addition to low startup costs and manageable operations, franchise owners are provided extensive corporate training as well as real estate, construction, operations, marketing and grand opening support, making for a truly sweet franchise opportunity. This high performing business model has made Cinnaholic a highly sought-after franchise brand.
For more information on Cinnaholic, cinnaholic.com.
Source:
Cinnaholic Press Release
Hargray Fiber Settles In as Corporate Citizen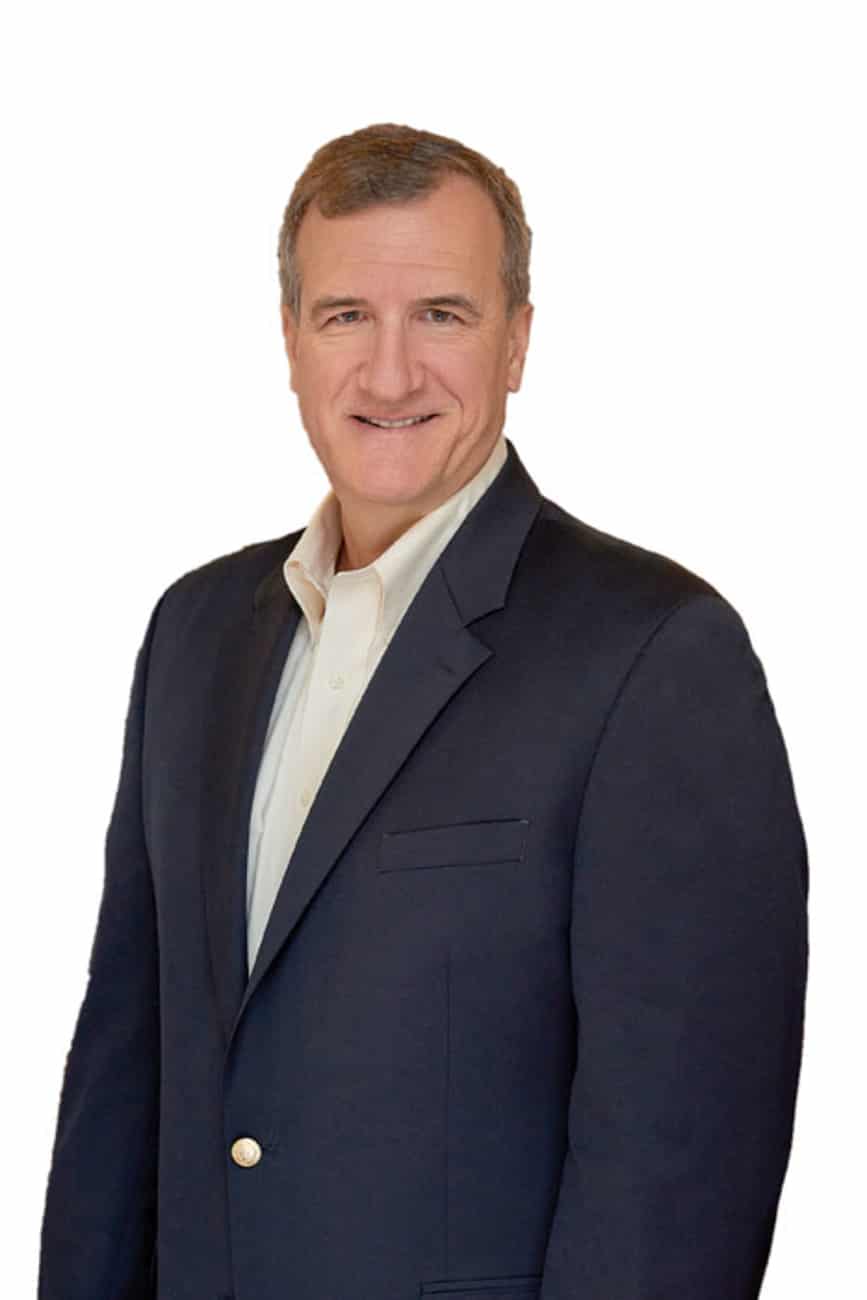 In just one year of work within the city, telecommunications company Hargray Fiber is increasingly becoming an integral part of the fabric of Peachtree Corners. This summer, the company expanded its partnership with Curiosity Lab at Peachtree Corners to go beyond providing fiber connectivity for the smart city living laboratory's 1.5-mile autonomous vehicle test track.
Hargray is now also providing the same critical infrastructure for Curiosity Lab's Innovation Center, a 25,000-square-foot facility in which early-stage startups and tech companies test new ideas and corporate innovation teams discover one another.
"The Hargray Fiber team is committed to helping Curiosity Lab grow its technology ecosystem through fast, uninterrupted network connectivity," said Betsy Plattenburg, executive director of Curiosity Lab at Peachtree Corners, in a July 27 press release. "They have worked with us and the City of Peachtree Corners to provide critical connectivity for our autonomous vehicle test track, and their local presence made them a natural choice to provide our Innovation Center residents with fiber connectivity as well."
To better foster technology innovation at Curiosity Lab, Hargray now provides fiber connectivity for Innovation Center members at speeds of 1 gigabyte upload/download, using a diversified path for fiber that minimizes service interruption and downtime.
Chuck Waters, General Manager EAS, Hargray Fiber, said the company "really values and appreciates" its relationship with Curiosity Lab.
"We're thrilled to be part of such a forward-thinking initiative in the Peachtree Corners community," Waters said. "Smart cities provide the technology infrastructure essential to drawing new businesses, jobs, and residents to the community and we are proud to be part of the tremendous success in Peachtree Corners."
'A philanthropic mindset'
Founded in 1949, Hargray Fiber has grown from a local telephone company to a regional telecommunications company offering a wide variety of internet, TV and phone services in cities throughout the southeastern U.S.
The Savannah,Ga.-based company makes a point of being active in the communities it serves by supporting local charities, organizations, projects and events. That's definitely the case in Peachtree Corners, where Hargray is already making its mark, according to Brandon
Branham, assistant city manager.
"Hargray has jumped in to being a part of the community, not by just selling fiber services, but joining local chambers and supporting events at both the Innovation Center and Atlanta Tech Park," Branham said. "They also have a very philanthropic mindset and have already taken on projects with several community organizations. They are a great addition to our already wonderful business community."
Waters said community involvement helps Hargray provide services "relevant to customers' needs."
"Our belief is by being deeply involved in our local community we gain a better understanding of the business requirements and truly understand what's important to the community. This helps us provide better business solutions through technology, not just selling cookie-cutter products and services," Waters said.
He said Hargray wants to be part of helping Peachtree Corners develop and grow the incubator companies that evolve at Atlanta Tech Park.
"Providing high-quality, resilient and reliable fiber-based data service is critical to attracting these startups," Waters said. "Insuring these new businesses stay in our community as they launch, enjoying the same exceptional customer experience they had at the Atlanta Tech Park, is why we have built the state of the art fiber network in Peachtree Corners, an investment in the growth of our city."
Nashlee Young, Atlanta Tech Park's Director of Business Operations, said Hargray is a partner in the tech park's "ecosystem."
"They join us at our networking events, have their staff meetings here, participate in the daily work environment and help sponsor some of the community building we do at Atlanta Tech Park," Young said.
"It allows us to continue building relationships and build an ecosystem that not only helps Hargray build relationships but also helps companies to stay connected in Peachtree Corners," she continued.
"Their participation in events and speaking to our community makes them more aware of the technology that is being put in place here at Peachtree Corners. They financially help support some of our events as well."
In August, Hargray sponsored the tech park's Cyber HealthTech Conference and was a presenting sponsor for the Southwest Gwinnett Chamber of Commerce's First Friday Breakfast, which was held at Atlanta Tech Park.
"The city of Peachtree Corners' progressive leadership and vision for a smart city that will serve its residents and businesses for many years to come is why we have made a substantial investment in this community," Waters said. "The tremendous support from city management and leaders, along with the Atlanta Tech Park and Curiosity Labs, has been essential to the early success Hargray Fiber has enjoyed."
City Announces Grant Assistance Program Offered to Small Business Owners impacted by COVID-19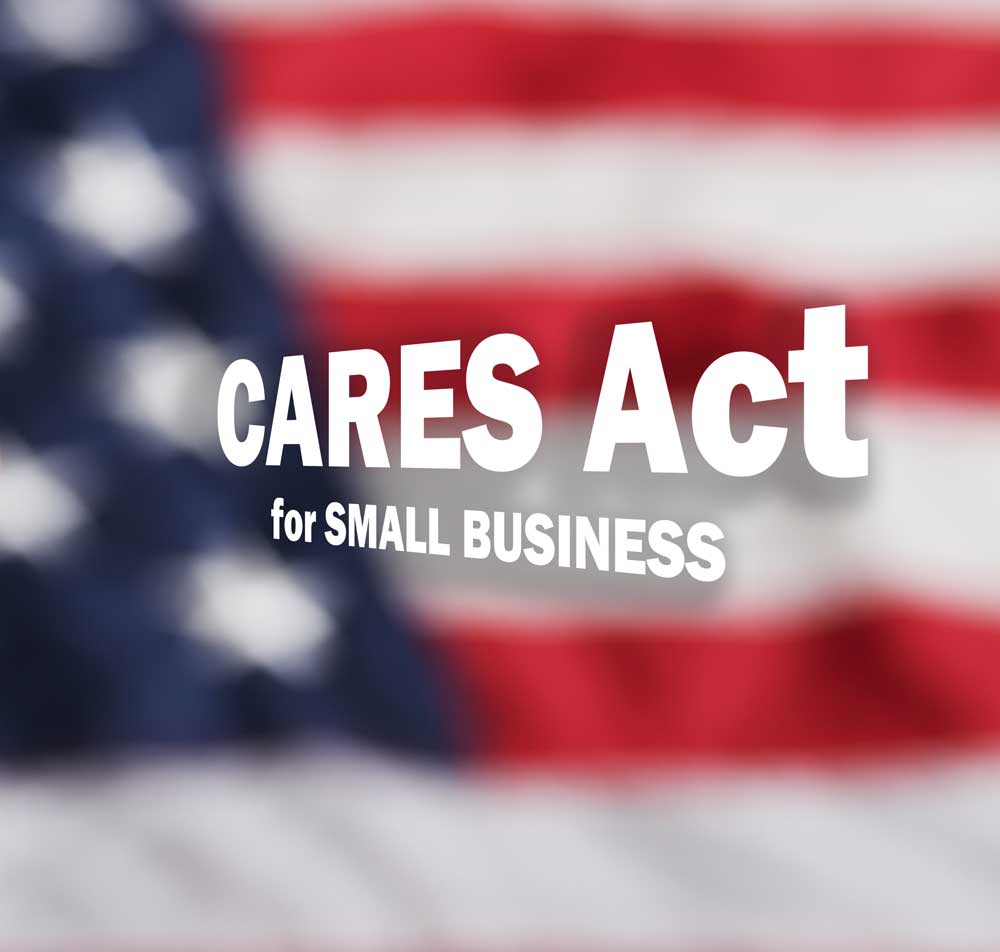 Financial assistance is now available through a direct grant for Peachtree Corners small businesses that have experienced business interruption due to the COVID-19 public health emergency. The source of monies for this grant program is the federally-funded CARES Act.
To be eligible, businesses must operate out of a physical commercial storefront within the city limits and have been in operation prior to March 1, 2020. Priority will be given to qualified small businesses with fewer than 100 full-time employees who operate one of the following industries:
• Clothing and other retail merchandising stores
• Restaurants
• Hotels and motels
• Fitness centers
• Amusement centers
• Dry cleaners
• Hair salons, barber shops and nail salons and other personal services
Business owners who operate in an industry other than the ones listed, or have more than 100
full-time employees, may apply if they can show how they were negatively impacted by COVID19.
"We have all seen the devastating effects of the COVID-19 pandemic on our local businesses,"
said Mayor Mike Mason. "We encourage all small business owners who meet the criteria to
review the grant program application and if they qualify, apply for the funds, even if the
business previously received other aid or was turned down for other coronavirus relief
programs."
Grant funds will first be awarded to eligible businesses to reimburse lease or mortgage
payments for the business location. If funds are available, other uses may be considered, including utility bills, payroll, insurance for the business location, inventory expenses or loss, or facility improvements made to comply with federal, state, or local COVID-19 guidelines.
Small business owners and operators may apply by completing an online application which is
available on the city's website under the "Business" tab. A printable PDF application is also
available which may be completed and emailed to the city's Finance Director, Cory Salley at
csalley@peachtreecornersga.gov.
Grant amounts will be determined once all applications are received. Business owners are
encouraged to apply as soon as possible. The application deadline is Nov. 5, 2020. Questions
may be directed to Mr. Salley via email or by calling City Hall at 678-691-1200
City Issues RFP Seeking Electric Vehicle Supply Equipment Partners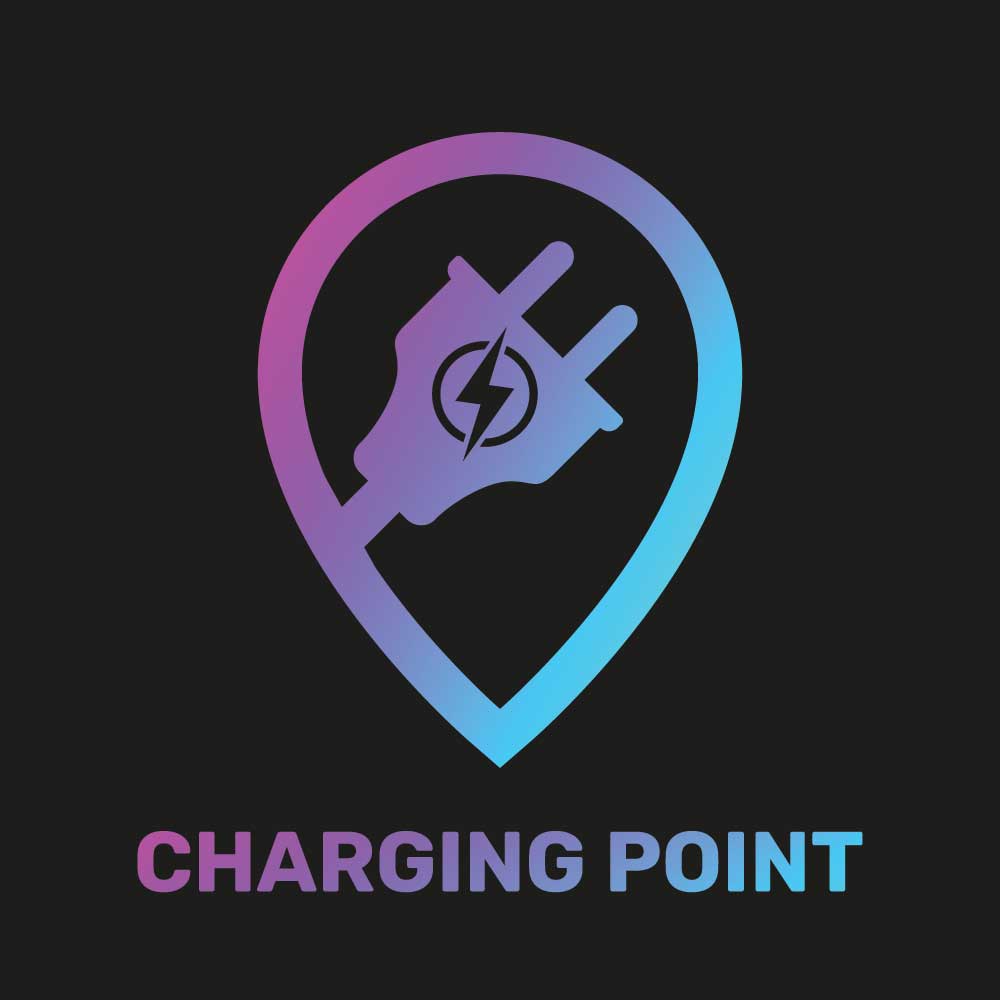 Peachtree Corners to expand EVSE service to businesses, visitors and residents. The city of Peachtree Corners, Georgia, yesterday announced a new Request for Proposal (RFP) as it seeks partners that can provide industry leading electric vehicle supply equipment (EVSE) and network services to businesses (fleets, employees, visitors, and shoppers), multi-unit dwelling (MUD), property owners, and single family residences.
This RFP supports Peachtree Corners' goal of increasing EV ownership and use within the city by providing residents and businesses with vetted EV charging solutions. Respondents will submit offers designed to provide the EV owners and operators in the city with charging solutions that are easy to purchase as well as install and feature a number of technology options while remaining competitively priced. Special promotional offers and exclusive price points will promote participation by businesses and individuals throughout the city.
"Peachtree Corners is striving to improve the community's energy and transportation sustainability," said City Manager Brian Johnson. "To this effort, we are working to increase the availability of electric vehicle charging stations within the community for office workspace, retail, hotel, institutional, industrial and multi-family property."
Located in suburban metro Atlanta, Peachtree Corners is a vibrant, growing city of over 45,000
residents with committed leadership that focuses on comprehensive planning and purposeful
development. The city is home to international companies, U.S.-based corporations, and
numerous small businesses with a significant number of office buildings headquartered within
its 500-acre Technology Park. The city's newly constructed Town Center, along with the
adjoining two-acre Town Green, offers its residents, work force and visitors a wide array of
events, activities, entertainment, dining and shopping options.
Peachtree Corners is also home to a smart city and intelligent mobility living laboratory called
Curiosity Lab, comprised of a technology incubator with 5G capabilities, a three-mile
autonomous vehicle test track, and facilities for permanent and temporary technology
development. This city-owned infrastructure offers use of facilities at no charge, as well as
complete confidentiality and no-equity requirements.
Peachtree Corners management will compile a comprehensive charging solution suite to enable accelerated selection and deployment of EV charging where people, live, work and play.
Please use this link to review the RFP in full. For companies who wish to reply to the RFP, proposals must be received at EVCharging@Peachtreecornersga.gov by 11:00 a.m. ET on Nov. 20, 2020 to be considered.