The Impact of COVID-19 on the Future of the Restaurant Business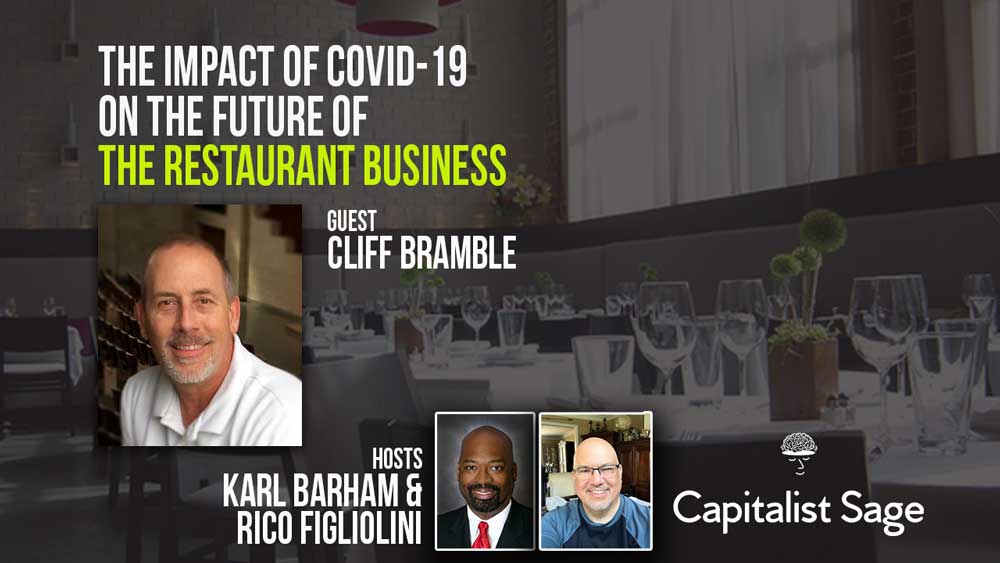 Clifford Bramble, author of "Within Our Walls" an "inspirational story for the restaurant industry," and the founder and owner of Hungry Hospitality joins Karl Barham and Rico Figliolini to talk about the current state and the future of the restaurant business. Recorded socially safe from the City of Peachtree Corners, Georgia
Website: ​https://www.hungryhospitality.com
Social Media: @HungryHospitality
"No matter what industry you're in, you have to learn and do the job before you actually become an owner of the job. Or the owner of the business. So if somebody wants to get into the chef position, they have to learn how to cook. If somebody wants to learn how to do the business side, they have to learn the front of the house stuff. So it's really important that they still have to be working for somebody to learn from somebody. They can do it in school, but they're going to learn a lot more on property, inside a restaurant."

CLiff Bramble
Where to find the topic, timestamp:
[00:00:30] – Intro
[00:01:49] – About Cliff
[00:03:35] – Why Restaurants?
[00:07:22] – First impressions of COVID
[00:09:19] – Doing Things Differently
[00:14:07] – Finding the Right Information
[00:17:52] – Reopening
[00:18:57] – Looking to the Future
[00:25:21] – Restaurant Real Estate
[00:29:20] – Getting into the Restaurant Business
[00:31:12] – Closing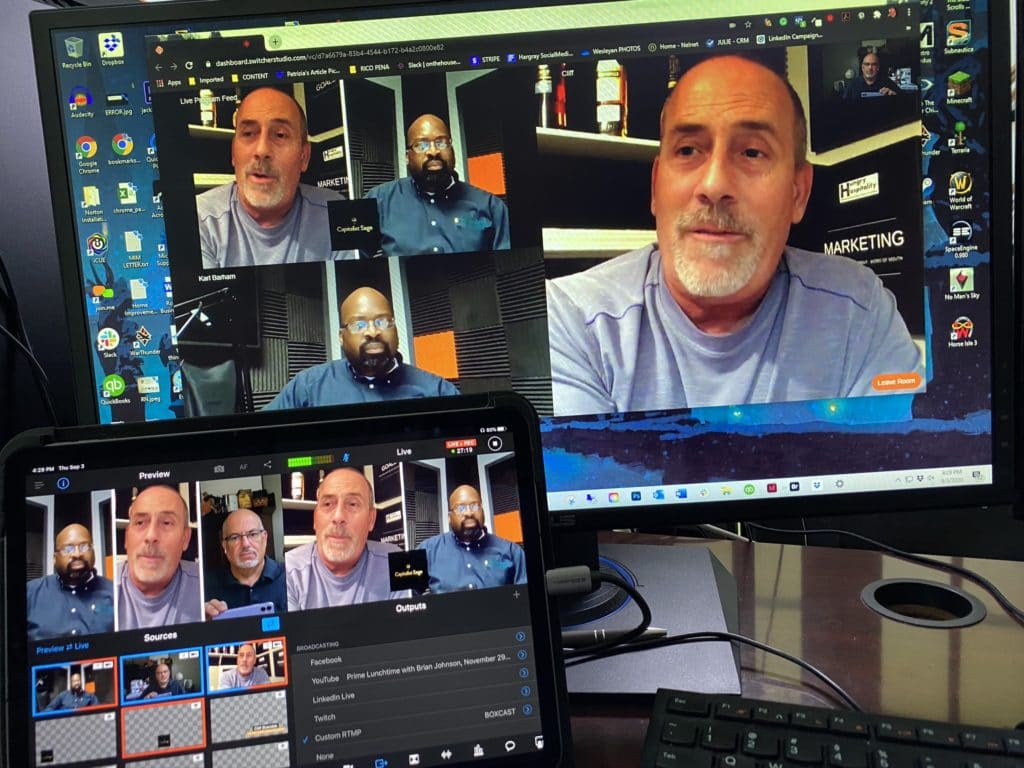 Podcast Transcript:
Karl: [00:00:30] Welcome to the Capitalist Sage Podcast. We're here to bring you advice and tips from seasoned pros and experts to help you improve your business. I'm Karl Barham with Transworld Business Advisors, and my cohost is Rico Figliolini with Mighty Rockets, Digital Marketing and the publisher of the Peachtree Corners Magazine. How're you doing Rico?
Rico: [00:00:47] Hey, Karl. Good. Thanks.
Karl: [00:00:49] Well, why don't you tell us a little bit about our sponsors today?
Rico: [00:00:52] Sure. Let's go right into it. Our lead sponsor I want to thank is Hargray Fiber. They're a major company in the Southeast that handles fiber optics, internet connection at the speeds you need. And also because they handle, because they're right in the community, they're not your cable guy, right. You could call them up, they'll be right out there. They're very attentive to their client's needs. Whether you're a small business or you're a large enterprise business, whether your employees are working from home or home and office, they're providing all the smart office tools that you need to be able to do the work that your company needs to be able to get sales done. So check them out, they're HargrayFiber.com. Or you can go to Hargray.com/Business and check them out because they have a thousand dollar Visa gift card going, promotion. And you may be one of those if you hook up with them. So check them out. Thank you to Hargray Fiber.
Karl: [00:01:49] Thank you. Thank you Hargray for continuing to sponsor all of the podcasts here. Today I'm excited to bring back a guest that joined us when we started this, if you remember. Cliff Bramble, founder and owner of Hungry Hospitality here in Gwinnett County. He's here to talk a little bit about his perspective and experience and thoughts on business, small business in particular restaurant. 2020, it's been a tough year for so many businesses. And in particular, you'll see a lot of restaurant business being impacted. But I'll tell you, being able to understand the history and what makes things work, is a great conversation to just show how we could support small business and maybe even talk a little bit about what it's gonna look like post COVID. So Cliff how're you doing today?
Cliff: [00:02:41] I'm doing great. Thanks for having me on.
Karl: [00:02:43] Well, many people might already know you and so on, but I'd love for you to share your background with folks so they can understand the many, many things that you've done in your career.
Cliff: [00:02:55] Absolutely. So, I live in Peachtree Corners. So I'm around here quite frequently. I was, I had the Nobel Fin going for quite some time until COVID came in. So I've been in the restaurant business for many years. I cofounded Rathmines Restaurants many years ago. And in the meantime, after that, ended up opening up Noble Fin. And now I just started a new company called Hungry Hospitality because, Noble Fin, I had to close it. Which isn't a good thing, but we had to do what we had to do to start with COVID. But being in the restaurant
business and also real estate and also investing, I've been working with businesses for many years and I really enjoy it. It's always a fun thing to do.
Karl: [00:03:35] Well, that's what we're here to talk to is the small business owners. We know it could be lonely owning your small business and having others to be able to share ideas with talk, to get ideas from, we know is very helpful. And so, why don't we jump right in? And I'm curious when you did all your experience in a restaurant, what are some of the things that attracted you and many people to the restaurant business? From a business perspective, why do you think people get into that?
Cliff: [00:04:03] Well, you know, there's a lot of glory in restaurants. A lot of people love to be in it. There's, you know, there's many people that will say, Hey, I'd love to open a restaurant. I don't know about right now, but over the years they always have. But there's always a lot of excitement. There's a lot of adrenaline that's going on. You know, there's that. You're around some nice people all the time. You're around people all the time. And some people think it's just an excitement thing all the time. You're always excited. There's always something going on. And although there is, you still have to run the business, with the HR and the hiring and all the other aspects that go into it. But the restaurant industry, it will come back. It's having a challenge right now, but it will come back and there'll be just as many people in it.
Karl: [00:04:44] Yeah. Over the years, I think one of the things is I always associate restaurant with creating memories. People get engaged, they have family feasts, birthdays, mother's day, father's day. And no matter what is happening in the economy or the world, people are going to want to celebrate with other people. They're going to do it over food. And so we know that that's going to sustain over the long term. What are some of the things that people, when you think about restaurants, they don't know about the restaurant industry that you think they should for folks that have been in it for awhile?
Cliff: [00:05:18] Well, a lot of people may, again, people think it's a fun industry. You, number one, you have to be there when you open up a restaurant, you really have to be there most of the time, especially if you're independent. If you're working with five and six other restaurant groups or you own it, and you have the luxury of hiring people because you're a very profitable organization, you will have less time within the restaurant and more time operating the company because somebody still has to run the company. But the options are, is that people don't see the hard work, the sacrifices that go into owning a restaurant. If it's your kid's birthday and you own a restaurant and you're opening and it's Friday night, you probably have to be there. It just depends on what people's version and definition of fun and excitement is, but there's a lot of hard work that you have to be there all the time.
Rico: [00:06:09] You know, I remember when we did a podcast, not too long ago, about your travels to Italy. Yeah, that was fun. I mean, you shared some pictures. You talked about the food and all that. Do you miss any of that? Do you miss being, you know, I know it's only been a
little while. You know, but sometimes I feel like people leave a business and it doesn't take long for them to miss it. Like a few days even.
Cliff: [00:06:34] Yeah. It's interesting. You mentioned that if somebody asked me that the other day, just yesterday and he said, Well, are you going to get back into it? And I said, listen, I've been doing this for about almost 40 years. And, I'd love to say that I want to jump right into it, but I have to tell you I'm having a good time not being in it right now. So, you know, what you do realize is all of a sudden you realize all those things that you really couldn't do over the years and you missed, all of a sudden they're back at you. But you do miss the, you know, the fun of the excitement on a nightly basis, meeting all the different people. Because you do meet a lot of people in the restaurants and you have a lot of friends in the restaurants or acquaintances. But the other thing you miss is you miss the good food. So we cook at home all the time now.
Karl: [00:07:22] I'm curious when all, COVID-19 started to happen, where did you first hear that something was happening? How soon did you hear something was happening? What was your first thoughts and reaction to that?
Cliff: [00:07:35] Well, I'm involved in investments and financial side as well. And I've been, I started watching it in December to be honest. And, so in December I really watched it and in January I became obsessed with it. To a point where, I was up at three 30 in the morning, reading news from other countries, from that all the way to the East or the West, wherever it was. That was already happening and I was watching it. So for the month of January, I watched it and I read. I read a lot of information about it and I kind of warned a few friends of mine. I said, you know, if this comes over here, restaurant wise, we may end up having a big problem. Now I didn't know how big of a problem it was, but watching it escalate, I took a lot of screenshots basically when the John Hopkins first started tracking. It had, there was two people. I have a screenshot with two people in the United States have it. And then it continued to go up and up and up. So, you know for me, I started watching it in January really, really, more so than December. But when I had over at Noble Fin, I did tell my staff in January. I advised them I said, listen guys, if this comes over here, it's going to affect everybody. So start saving your money. And actually quite a few of them thanked me later on. And they said, man, I can't believe that. But we did save our money and thank you very much. So I watched a lot of it in January. And then obviously in February when it started to pick up, you know, it just continued. I think the financial markets, in my opinion, kind of ignored it in January. You know, just paying attention to it, wondering what was going to happen on the hospitality side. It took a mind of its own and obviously where we are now today.
Karl: [00:09:19] Yeah. I remembered you actually being one of the first ones to talk about it and, you know, we were chatting and you were starting to do that early March, late February, early March. But I don't know that people really understood how long this would be around. And we all didn't know enough information about how we responded and how many. There was a time there were country that had a spike and then they got it under control and everyone thought that that's what happens. But decisions and choices and behaviors and all these things played in.
And we're a big country with a lot of complexity to it. 50 States, a lot of different approaches to tackling it. So, when you knew that it was going to impact your business, I know there are things you can do generally. Is there anything looking back, you'd advise the restaurant industry as a whole or people that are leading large in the food and beverage space, things that a year ago, you know, hindsight's always 2020. Things that a year ago, things that could be done to prepare, if something like this were to happen. What would be some of the things in the food and beverage space that good business people could do? Could have done?
Cliff: [00:10:38] Well, one of the most important parts really for me, was making sure you had enough cash flow in a situation like this or any emergency situation. And, you know, I've worked with my accountant and it's very interesting. Making sure that you have enough cashflow for three or four months. And most people in the, you know, we're all in the same boat. Most people in the United States only have two or three months worth of a fund saved. In a restaurant the same exact thing. You do have to treat it as a business because that's exactly what it is first. The fun of the restaurant has to come second. But having the cash in bank and making sure that you have enough for an emergency situation, honestly, it helped me tremendously this time. Now obviously you can not predict what's going to happen how far along this is going to go. But, there still are, you know, we're still in the pandemic. There's still restaurants that are having challenges, especially in different segments. So you know, when it comes down to it, in my opinion, no matter what business you're in you always have to plan two, three, four, five months worth of cashflow to make sure that you have that. Because when you need it and you don't have it, you can't get it.
Rico: [00:11:46] Let me ask you something. You know, I don't think the restaurant business. Is immune to things, right? They're listeria outbreaks, the salmonella outbreaks. Those are common. Every day there's always a recall somewhere in the country for something. Especially romaine lettuce. Well, romaine lettuce from Arizona, I guess, or wherever it comes from. It's like that one place, you know. So you have all that going on and then you have the pandemic on top of that because you have the normal stuff like that. So do you see this coming back? I mean, they're talking about it coming back again. You know should restaurants are planning out for this type of thing beyond the money? You know, how do you plan the health wise? How do you keep things clean? And not that you know, a pandemic this may not matter, I guess the cleanliness. But how do you, what do you see there?
Cliff: [00:12:42] Well, I wish I had a crystal ball. I really do, but you know, restaurants in general are clean. You know, we clean them all the time. You have a cleaning crew or you have an outside company who comes in and cleans it. So it just, it really depends, but you still have to remain diligent on what you're doing and you have to continue to train your staff.That's there and make sure the management is on guard. Make sure that everybody's paying attention. Because it, you know, what happened to me over at Noble Fin is really the reason why I ended up closing the first time in March was because somebody walked in. And then they had a party of 10, but they came from out of town. They called up two days later and they said, Hey, by the way, I think I may have COVID. You may have to tell your staff. So that was a real big
eyeopener for me when I'm dealing with hotel guests from the Marriott locally here, and, you know, the international companies that are around Peachtree Corners and Gwinnett. That was a big eyeopener. So you know, keep being diligent about listening and watching what's going on and listening to your staff because your staff will tell you a lot of what's going on. But more importantly, you have to continue to remain diligent and be clean and make sure you're paying attention to everything around you. You can't just be paying attention to your four walls within that restaurant. You have to be paying attention to what's going on in the business world as well, because it does affect restaurants.
Karl: [00:14:07] That's a good point. Early on information was flowing from so many sources to help guide you on restaurant safety and protocol. What was the right source to listen to? How do you figure out who to pay attention to?
Cliff: [00:14:24] That goes right about now too, we're still trying to figure it out. You know what? The Georgia restaurant association has a great page on COVID. So, you know, any restaurant, or individual, or an employee of a restaurant or hospitality field, they can go onto the Georgia restaurant association webpage. And they have a great COVID, it's a webpage with all types of resources on it. So that was something that I really paid attention to because they were very keen on keeping that up to date on a daily basis. Even though every day something came out differently. They were very good at keeping their website up.
Rico: [00:15:01] What did you, did you find useful the other resources that the association provided? I mean, obviously the restaurant industry is different than other industries because of the employees. And just the nature of sustainability and all that product. When it came to the Cares Act, to PPP, to loans, to payroll. You know, when business is not happening, was that any of that useful to you? I mean, I know you did a lot for your employees. God knows. I think anyone that lives in Peachtree Corners knows that Cliff Bramble, Noble Fin. You guys really, you really employed your employees as long as you could.
Karl: [00:15:39] And the community.
Cliff: [00:15:41] We did. We did. I honestly, I mean, we did pay attention. You know, when the Cares Act came out, I was very much aware of that coming out four or five weeks ahead of time with my fingers crossed because I told my staff the same exact thing. Hey guys, this is, if this comes in, I'll be able to help you guys for this much longer. And to be perfectly honest, I mean, I kept a lot of the staff on. I couldn't, I think 26 staff members on for the nine weeks that we were closed and they got their paycheck. You know, and that was important to me because we opened back up, everyone of those employees was back there to work. Which is a great feeling. So, you know, so yes. The other items that were out there and the people that, you know, friends of mine in the business world also. You know, from my banker to my accountant, we were all kind of talking about the same exact thing. So, we all help each other. And, there was a lot of guys in the restaurant business that I spoke with as well. We had a few, what do they call the zoom meetings, right? We had a few of them. Which were pretty cool because everybody
really helped each other. And I think that's what the industry is really needing right now, is people to help each other being in the same industry.
Rico: [00:16:50] Well, was it a little scary at one point when they were sort of changing the rules of the game a little bit? Like you had to spend it all in eight weeks and then you could spend it in 24 weeks. Maybe some of it's forgiven, maybe not some of it, that formula was changing. Was any of that scary?
Cliff: [00:17:07] You know what scary could be a word, but confusing is more of the word. There's no question about it. I mean, you try to become an expert at this stuff because you know, you're learning about it, but you're trying to learn as much as possible. And, I have several, you know, several email friends that would send me information. Hey, this is what's going on. My banker would send me information. I would go to treasury.org. I would go to all the different government websites and pull down the latest information. But man, confusing is the word, because, you know, one day you go, wow, this is fantastic. And next day you're up and down. And honestly, you know, you think you lose sleep when you have a restaurant? Go through COVID and own a restaurant, you'll really be losing sleep. And that's probably with any business too.
Karl: [00:17:52] Right. I wondered when you reopened and people started coming back, what were some of the, you know, the response the community gave as people started going back out to restaurants and as you walked around town? What was your general sense and feel on how people felt about it?
Cliff: [00:18:10] You know, we opened back up May 25th. It was eight weeks after we had first closed. And I think we were one of the earlier ones that we opened up. And I felt that at that time it was probably a good time because I didn't know how long this was going to continue. But the people who came in, I have to tell you, we had a very, very supportive clientele and a lot of the people who had frequented the restaurant over the years, they were the first one's back. Yes, there were some people that came in with masks. Yes, at the very beginning. But we did everything that we possibly could to make the people feel comfortable. But when it comes down to it, you know, the people who came in, they were very supportive. They were very happy that the restaurant was back open. They enjoyed the food and they came back a couple of times. But as the confusion set in, you saw less and less of them.
Karl: [00:18:57] Yeah, yeah. I know people are happy now. If you fast forward to today, restaurants are open and people are going out to eat. Yes, the world's changed a little bit, there's a little bit more spacing and so on. But I'm looking in the future, there's a short term where, you know, until, vaccines are available and so on. We're going to school dealing with this, we're working dealing with this, we're living our lives dealing with this. What do you think the restaurant industry is going to look like over the near short term? And I'm going to ask you, what do you think it's going to look like a little bit further on? How does this change how
business owners approach food service, delivery, in dining experience. How do you think this could change it? And any of them for the better?
Cliff: [00:19:42] You know, the restaurant industry, I think right now is changing on a daily basis. But, you know, we've gone through a lot of different changes in the last six months. Let's face it. We went from being like, for example, you got quick service, you got full service, you have fine dining, you have fast food. And what happened for me, for example, was you know, we went through the whole process of, okay, let's see if we can continue with the sale. So we started to-go stuff immediately. And then from there you started selling stuff online and then people started ordering it online. But now you go into the future and all that stuff is still happening. Where there's a lot of people eating outside. But let's face it, it's 95 degrees outside. At nighttime it's fine. I know a couple of places that they set up their patio and outdoor front, and they look really, really cool. And people do dine in them. But the future-wise, I mean, you're looking at home delivery. You're looking at more chefs cooking at home, chefs from restaurants maybe doing meal preps. And that's already happening. You know, and there's also a lot of virtual cooking classes as well that's going on. Where chefs or restaurant owners are doing the virtual cooking classes from their kitchen or they're doing a zoom cooking class, basically. So the nice part is, is it's working and people are going with it. What's going on in a year from now? I don't know. I mean, there may be some consolidation, but there's also a lot of companies out there with some pretty deep pockets. That are looking for good brands to purchase with great locations because the restaurant industry, it's not going anywhere. It will consolidate, it will change, but it's going to come back. Sooner or later it will come back. But we are dependent on the hotels, just like hotels are dependent on us. And I know in Peachtree Corners there's still one, at least one hotel that I know of that is not open. But this is people in this area, the less traveling we do, it does provide a challenge for what's going to happen now or in the future as well.
Karl: [00:21:38] I'm curious. In New York I saw some areas of New York city shut down the streets and allow the restaurants to go out into the streets, where they get the advantage of spacing and they're able to deliver a different experience. But also, do you think there's a future and figuring out a way to leverage outdoor space and eating for the short term. And then I'm sure, you know, over time and it'll go in there. Have you seen any innovations in that area?
Cliff: [00:22:10] You know, most of the cities and the towns have really eased the restrictions on the outdoor dining. I know Peachtree Corners has, so that has helped tremendously. You know, it's really up to the building departments up to the coding and also how long this is going to continue. Hopefully there's a vaccine where we can all say, okay, in six months, eight months, this is all done. And people are back dining in air conditioning, rather than sitting in 95 degrees.
Karl: [00:22:33] Yeah.
Rico: [00:22:33] Well, you know, I think that this has shown us though that this could happen again, right? I mean, this is just, this can happen again. And it doesn't take long, right?
Transatlantic flights. I mean, by the time anyone really knew what was going on. We were already deep into it, you know what I mean? You were able to see it coming, maybe so were other people, but obviously some people ignored it. And it came and slapped us in the face. It was really bad in Italy and Greece and some of the other countries in Europe. But like you were saying things change, right? Yeah, I think there's more ghost kitchens going on now.
Cliff: [00:23:09] Absolutely.
Rico: [00:23:10] Right. And to explain that to some people that don't know what a ghost kitchen is.
Karl: [00:23:14] What is a ghost kitchen?
Cliff: [00:23:15] Well you know, there's a place called Prep Atlanta over by Spaghetti Junction. They have, I don't know how many, I'd like to say there's about 75 to 100 different, 100 square feet. Some are 80 square feet kitchens. And I've been in two of them. One of my old chef has a food truck and he took me into one of his places and man it was pretty cool. But basically they're doing all the prep there and then they basically will deliver it to somebody else. I know Elon Musk's brother is heavily involved. He raised about, only about $500 million to start these virtual kitchens around the United States. So the virtual kitchen, it could be something where you have a restaurant where Noble Fin used to be, for example, and have four or five different kitchens only in there. And basically you order everything online and you just go pick it up. So it remains to be seen, but I think that that virtual kitchen definitely has a huge lifespan coming up to it.
Rico: [00:24:11] If you see what's going on with like Domino's pizza, right. The pizza industry is really good at this. There were set because most of their stuff is delivered anyway, right? So Domino's is no, I think it's Domino's right. There's no sit in, it's all delivery, right? It's all curbside or pick up or delivery. You're seeing more of like what you said. And I'm seeing companies that are doing four different brands within a ghost kitchen. Like they own the whole thing, but they're doing it for, so that pizzeria, mexican, chinese. They own all four brands let's say and they're in some hole in the wall place that's conditioned for a kitchen and they're selling right?
Cliff: [00:24:50] Delivery only.
Rico: [00:24:51] Yeah. And then, like you said, your chef started a food truck, right? So I'm seeing more of that.
Cliff: [00:24:58] And I'll tell you, what's interesting. He goes to neighborhoods too. He goes to different neighborhoods where, when all of a sudden when, you know, this whole COVID came in. Obviously the business parks had disappeared. Or the people, the parks are there, but the people weren't. So he ended up going to neighborhoods where they would call him and they have 40, 50 people there and he'd serve them on like a Tuesday night.
Karl: [00:25:21] Yeah. We saw a few of those. Those are good. We ordered dinner, when they would pick neighborhoods from different restaurants, we thought that was fabulous. I've got a question that might be more technical. Since you, one of the biggest costs for restaurants is the space, the real estate, the space you're in. Do you think this is going to have an impact on commercial real estate, being able to charge the same rates, if you can't have as many people in a space. How do you think that's going to affect that part of the business model for restaurants?
Cliff: [00:25:57] Well, you know, it's interesting that you say that. But, you know what, when it comes down to the per square foot, you know, the restaurants are going to move out and restaurants live off of what you're sales are per square foot and also what your rent is per square foot. And if you have a large restaurant and the rent is, you know, $40 a square foot. You know, in Georgia, in Atlanta, it's probably a lot less than other parts of the country. But you also have a sales forecast for that specific restaurant square footage. So knowing what your sales are going to be or what they forecasted compared to what they are, the rent will be. And it's, especially with only at 50% seating capacity, it's going to provide a challenge without a question. So there are going to being landlords out there trying to charge more rent. It depends on how bad somebody wants a location. If somebody wants to pay for it and they want to be in a restaurant. If they have 4,000 square feet and they need to do $600 a square foot, which is on the medium level. They really want to do $800. So that's three and a half million dollars in sales, but if they're paying a low $20 a square foot, that's great. But if they're paying 35, your occupancy costs are going to be way too high. So it's very important to pay attention before you go into it and know what you're sales are what you think they're going to be. But with COVID, you know, the next six months we just don't know.
Karl: [00:27:20] Right. Yeah. And I see, I know with all the vacancies that are happening or projected to happen between retail, restaurants and others, it's going to have an impact. I remember December, most landlords were pushing price increase in lease updates. Some may still it's all very local. So it depends on laws, or people, or location. But if the model changes where you can't drive as much revenue, whether it's by people or the price you charge, you can't get the sales volume. Don't you think that that will force landlords to have to either face vacancy or build a model that allows, you know, business owners to be successful and come to the table. Now over time, like it happens every other time prices will increase again. But for the short term, it's important that we, that somehow that gets figured out.
Cliff: [00:28:19] Well, you know, listen, we all know there's going to be a lot of retail space available within the next six months. It's already happening. You know, whether it's here in Atlanta, West side, downtown, you go to old fourth ward. I mean, there's so much happening right now. You look at Alpharetta. Alpharetta is, you know, it continues to grow. Peachtree Corners, there's buildings here, but there's also empty buildings as well. So the more of these companies that are not letting or telling their employees to stay home until June of 2021, it provides all of a sudden empty space. Now they still have leases on them. Some of them maybe they own the building, but it's all really dependent on whether they can work it out with the
landlords. I got an email today from somebody who's closing a bunch of restaurants and one of the main reasons was because they could not work out a solution with their landlords. So ultimately the landlord is either going to have empty places for, until COVID is over or there's going to be somebody else who walks in and says, Hey, I have five brands and I want to put them in that place. Maybe for a virtual kitchen. You just, you just don't know.
Karl: [00:29:20] That's gotta be. So what are your thoughts on someone thinking of getting into the restaurant? Just finished working at some restaurant, moving into the Metro Atlanta area. Any advice to folks that might be looking to step into it?
Cliff: [00:29:36] You know what, if they're looking to get a job right now, you know, there are a lot of jobs out there where people are looking for, restaurants are looking for people. You look in the suburbs right now. Suburbs are pretty much doing better than in town. Because a lot of the in town, especially downtown is reliant on the hotels, downtown Atlanta. But the suburbs right now are the places to really find a job. Because the suburbs are coming back a lot more quickly in the restaurant side. Not as much as the hotel, but definitely in the restaurant. It's coming back more quickly. So the jobs are out there. They'd have to look in the suburbs before they go in town.
Karl: [00:30:09] And as for a career path for someone that wanted to own a restaurant. What types of positions and roles would you recommend someone craft that they wanted to build a career to be an owner of a restaurant one day?
Cliff: [00:30:24] Well, you know, if they wanted to be an owner of a restaurant right there one day, they could probably buy a lot right now.
Karl: [00:30:31] And are they ready?
Cliff: [00:30:33] But they might not be ready. But you know what, it comes down to they have to continue to learn. They have to continue to work at another restaurant. They have to learn from somebody else who's doing that. And you know, no matter what industry that you're in, you have to learn and do the job before you actually become an owner of the job. Or owner of the business. So if somebody wants to get into the chef position, they have to learn how to cook. If somebody wants to learn how to do the business side, they have to learn the front of the house stuff. So it's really important that they still have to be working for somebody to learn from somebody. They can do it in school, but they're going to learn a lot more on property inside a restaurant.
Karl: [00:31:12] Well, I want to thank you for sharing some of your wisdom and experience navigating through not only just this crazy 2020, but an industry that already has its ups and downs and challenges, and you continue to be successful in all things you do. Anything you have coming up? So what keeps you busy nowadays? What type of stuff you get yourself into?
Cliff: [00:31:36] Man, you know, I'll tell you what I've been doing a lot of pivoting you know. And when we had Nobel Fin, we pivoted to to-go, then we pivoted to online and, you know, ended up closing that. But I started a new company called Hungry Hospitality, which really it's my main focus now. So I'm working on that and I'm working on these classes called audio business classes. They're really business classes that are online and there'll be subscription basis. There'll be coming out probably sometime in October. And it's really geared to the hospitality industry, but also the business industry as well. So it'll be something a little different, but I think it'll allow people to learn 24/7 and basically download whatever they need. So it should be interesting.
Karl: [00:32:16] Cool. I know a lot of people that would be able to really use some of that wisdom to share.
Rico: [00:32:21] Where can they find, what website can they go to? Where they, where can they find you if they want?
Cliff: [00:32:26] Yeah. Right now all my information is on HungaryHospitality.com. Right now that's the consulting side. And the consulting side is really working with the restaurants, working with business owners, real estate people, realtors. And you know, a lot of people could use, they always say, man, I never knew this stuff. And you know, the nice part is if they want to learn how to open up a business, it's better to have somebody who has already done it then trying and making all those mistakes and costing them a lot of money when somebody can guide them to it and help them immediately.
Karl: [00:33:01] Oh, absolutely. It makes perfect sense. Well, I want to thank you Cliff Bramble with Hungry Hospitality, local business leader. And I just want to thank you personally, for all the things you did in the community. Bread you were giving away during the time just being a voice.
Rico: [00:33:21] How many pounds of?
Cliff: [00:33:22] I was making that in the back kitchen and having a good time.
Rico: [00:33:25] You came up with 400 pounds of dough or more,
Cliff: [00:33:28] I think in total, almost 800 pounds of dough. But it was good, you know what I mean? It was a good time, the people enjoyed it. And you know what? I think that the people needed something like that. And, you know, you have to do something like that and get back to the community because the local people are the ones that helped you out in the first place.
Karl: [00:33:44] Well, I want to thank you. You're a great example for the community and continue to wish you all luck on some of your new endeavors. Well, for today, I want to thank everybody for joining the Capitalist Sage. I'm Karl Barham with Transworld Business Advisors of Atlanta Peachtree. Our business is to help business owners figure out what comes next in life,
whether they are looking to exit the business, sell, whether they're looking to acquire a business to grow through acquisition or through franchising. We help people realize those dreams. You can reach us at www.TWorld.com/AtlantaPeachtree. Rico, what do you have coming up?
Rico: [00:34:23] Sure. Well, I'm Rico Figliolini. I have MightyRockets.com and we're a social media content creation company. But I also publish Peachtree Corners magazine so that's six times a year. Keeps me busy. Talking about passion, I love doing this stuff. I have great writers with me. We're working on the next issue right now. So part of that is pets and their people. We're going to be running a, we're launching a giveaway next week on that. We're also doing, asking people to give us what they're thankful for. So our hopes are accumulating 50 people and what they feel they're thankful for this year. Besides family and friends, we're all thankful for that. But what else are you thankful for? So you want to get a sense of what that is in Peachtree Corners. We're curating that and putting that in the magazine. And we're also wanting to be doing a bunch of other things, including backyard retreats. So we're profiling five of those. Really some great looking backyard retreats that people can go to. There's one place, I forget how many acres it is, smack in the middle of Peachtree Corners, has its own rapevines and place to just hang out. It's kind of a neat place. That's one of the places, but we're doing all that. So and these family of podcasts we're doing. Because you're the heavy lifting, scheduling everyone on these podcasts and it's kind of cool. You're bringing in really good interesting people. Cliff this hour, this half hour was really, really good learning about you and the business. So all that, and we're fortunate to have Hargray Fiber as a sponsor of these podcasts. So if anyone wants to find out a little bit more about what's going on in Peachtree Corners or any of the podcasts we do go to LivingInPeachtreeCorners.com and you'll be able to find out all sorts of things.
Karl: [00:36:15] So I want to mention one more thing as we wrap up today. It's great having folks like Cliff and other business owners all over the community, because I don't know if a lot of children get to see business owners. They go in patron in the business, but they don't know the people in the community that do it and some of these things. And so if this helps to prepare the next generation to be great business owners, small business owners I think, it's going to drive the economy. So, this is a joy for us to do and we want folks to follow us on Facebook. And on Facebook, is it Living in Peachtree Corners?
Rico: [00:36:53] Well, it's Peachtree Corners Life on Facebook. So if you like the page, right, and you'll get alerts for it. If you go to YouTube and you search Peachtree Corners Life. Subscribe there and you'll also get an alert because we're doing these things live to YouTube simultaneously if we don't get dropped. So I think we went about 27 minutes before we got dropped. So the full version will be up after this.
Karl: [00:37:17] Awesome. And then the website?
Rico: [00:37:20] Well, the website is LivingInPeachtreeCorners.com. and on Instagram, we're Capitalist Sage so check it out.
Karl: [00:37:29] Absolutely. Well, thank you everyone for tuning in and thanks Cliff again. Take care of everyone. Have a great day, everyone.

Office Space Spotlight: 270 Scientific Drive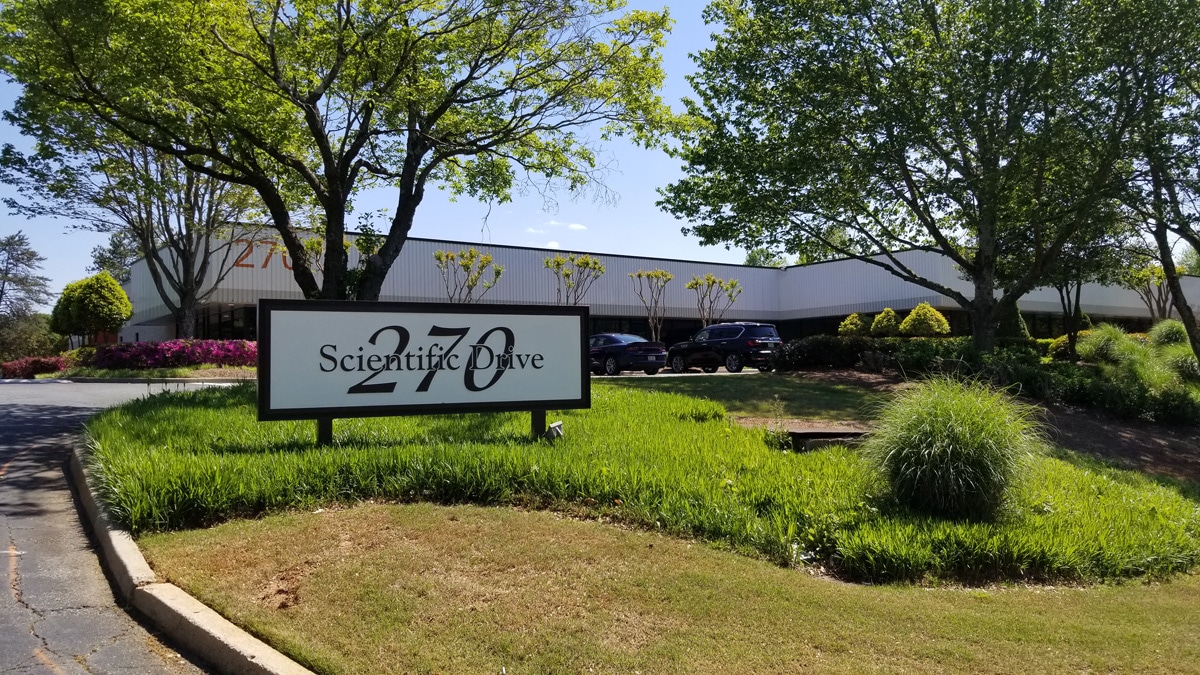 If you have ever considered opening or relocating your business in Peachtree Corners, a prime location is available for a company to establish its impact right now. There are many locations to lease in the city, here is one highlighted on Scientific Drive.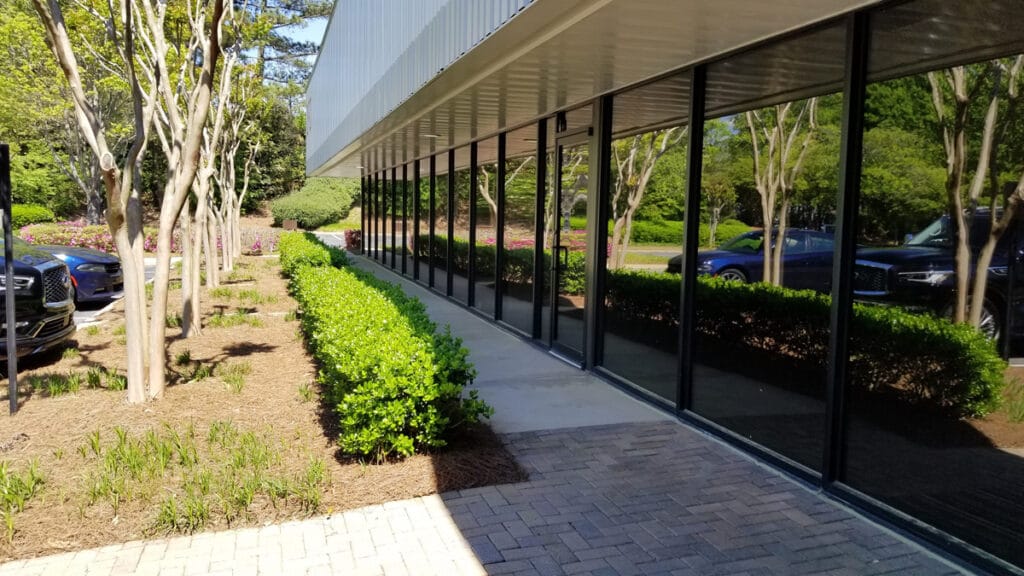 Just drive north on Technology Parkway, you will approach Scientific Drive where a captivating, but brief windy road will lead you to 270 Scientific Drive in Peachtree Corners, Georgia. The well-maintained property on your left has approximately 40,000-square-foot flex building. As you enter the driveway, almost nearly in the center of this structure lies a 3,600+-square-foot unit. It is complete with five offices, conference rooms, restrooms, storage rooms, electrical rooms, a reception area, and a kitchen/break room. Behind the doors, customizable opportunities in the form of tenant incentives are a possibility.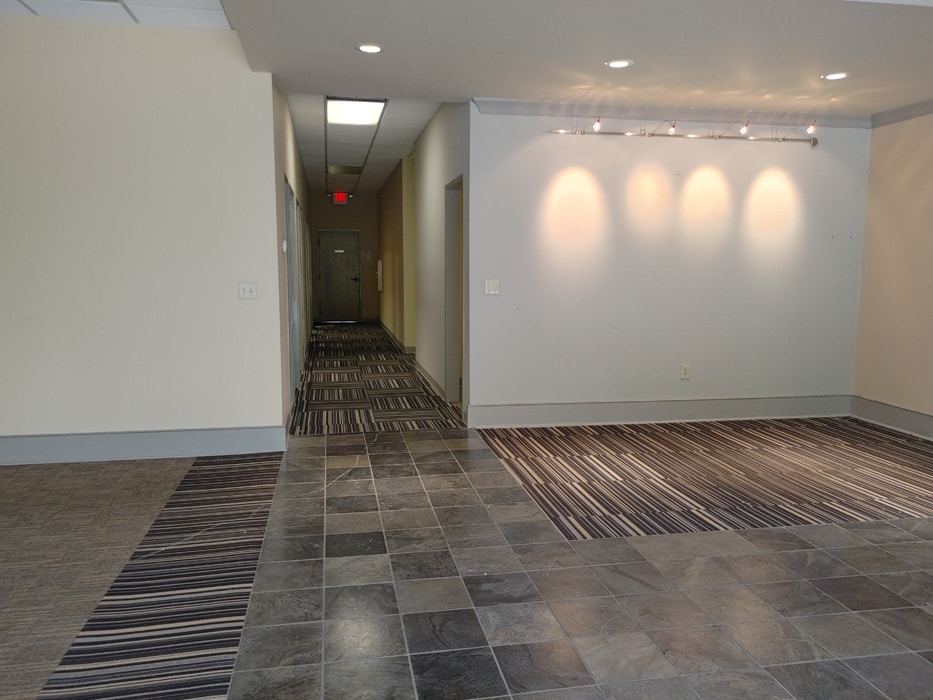 The location is ideal with Interstate-285 only about seven miles away and Interstate-85 just six miles away. If you live in the Peachtree Corners, you have the options of walking, biking, or taking the bus. If you will be commuting, you will have the peace of mind knowing there is plenty of parking!  If you want to do some light shopping during your lunch, head over to The Forum less than two miles away and the Curiosity Lab isn't too far either. Join the thousands of businesses already in Peachtree Corners.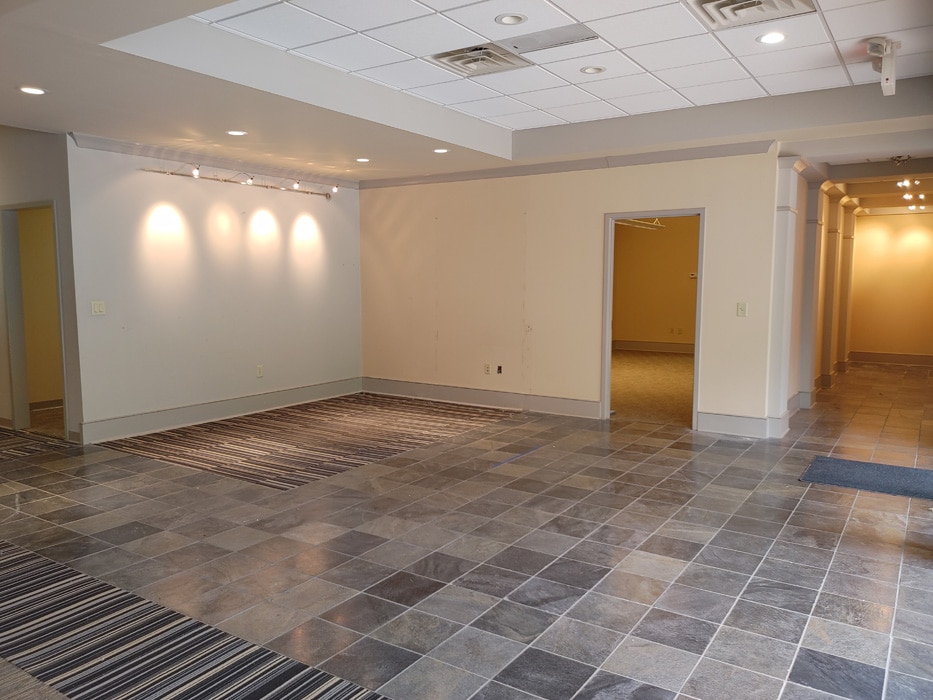 According to Sunizo, "Where others may see just a space, we see a business flourishing in this booming community!"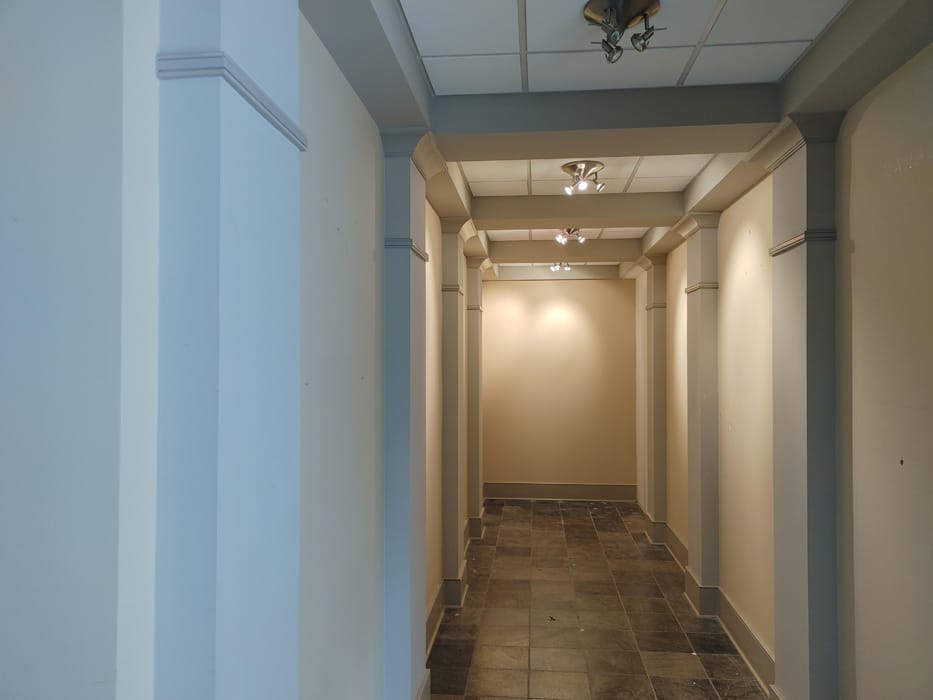 For additional information about the rate and terms of this office space, contact Sunizo Superior Realty Management via phone at (239)694-6878 or by email at admin@sunizo.com.

ASHRAE Celebrates Grand Opening of New Global Headquarters Building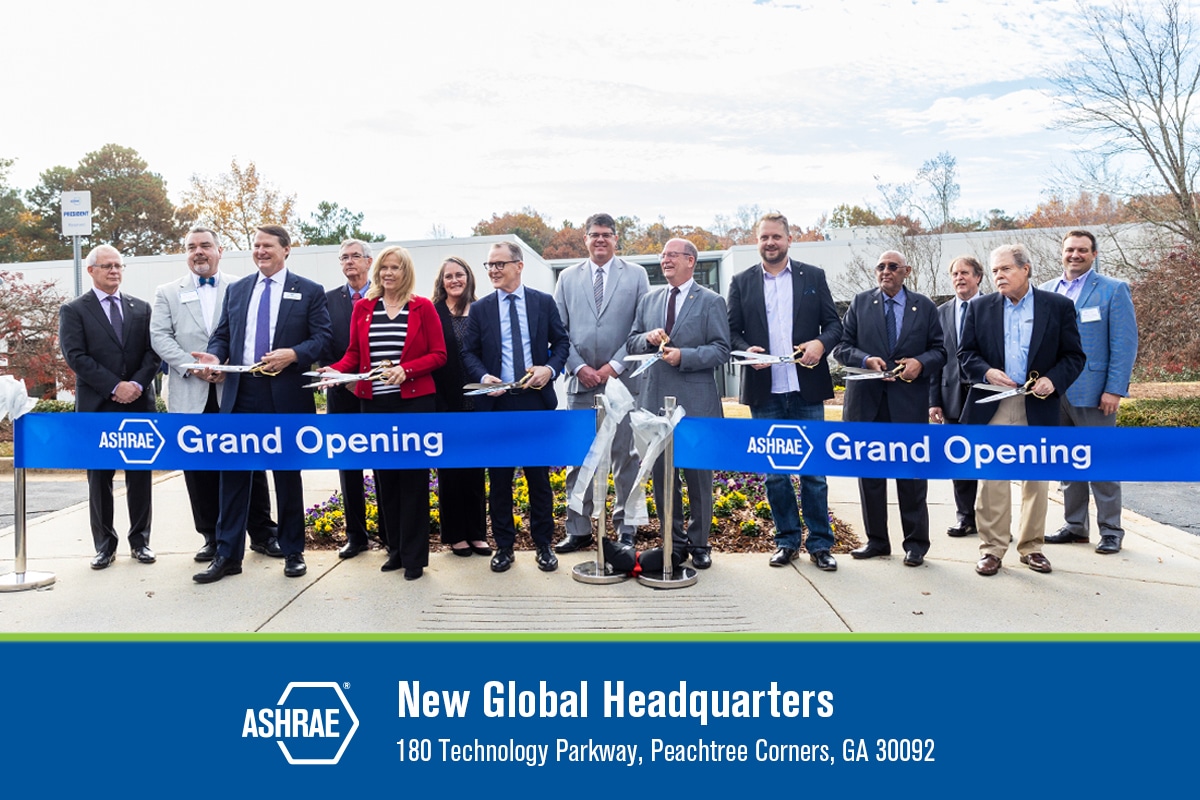 Focus on the economic viability of transforming existing buildings into sustainable, resilient and healthy operation.
ASHRAE formally opened its new global headquarters building on November 18, following a ribbon cutting ceremony, attended by its board of directors, top building campaign donors, elected officials and local guests. The Society completed a $20 million building renovation project intended to prove the economic viability of a fully net-zero-energy (NZE) operation.
"The completion of this project is an important milestone for ASHRAE as a professional society and for the built environment worldwide," said 2021-22 ASHRAE President Mick Schwedler, P.E., Fellow ASHRAE, LEED AP. "Our investments in energy efficiency and sustainability will boost innovation within the built environment and inspire others to replicate our headquarters' project model. Our Society reimagined a pathway forward for existing building stock and is pleased to provide an example of the future of high-performance buildings."
The renovated, 66,700 ft2 building, situated on 11 acres of land at 180 Technology Parkway in Peachtree Corners, Georgia, is the culmination of a 10-month project, completed in October 2020, during the height of the COVID-19 pandemic.
"One could make the assertion that constructing a new net-zero-energy building from the ground up would have been much easier than renovating an existing building," said 2021-22 ASHRAE Treasurer and Former Building Ad Hoc Committee Chair Ginger Scoggins P.E., Fellow ASHRAE, CEM, CxA. "We decided that ASHRAE could make the greatest impact by showing others how to renovate an existing building with net-zero-energy as the focus, using our own standards and guidelines. ASHRAE is making net-zero-energy the 'new norm' in sustainable design and construction. It has been an honor to lead this historic project."
The building's grand opening comes at the conclusion of highly successful building campaign that raised more than $10.3 million in monetary donations and contributions of equipment and services from multiple ASHRAE members and thirty-three corporate donors. Top corporate building donors NIBE and Cisco were represented at the ceremony.
"When NIBE was presented with the opportunity to be a part of ASHRAE's new headquarters, it was an easy decision to play a part in the growth and sustainability of the HVACR industry," said Eric Lindquist, CEO, NIBE Industrier AB. "Our U.S. brands are focused on continued promotion of systems and solutions that provide comfort, affordability, and betterment of the environment. We look forward to the new headquarters and what the future holds."
"When ASHRAE embarked on creating a workspace that reflected their organization's vision of advancing human well-being through sustainable technology, Cisco was ALL-IN on partnering," said Jeremy Witikko, Office of the Chief Technology Officer, Global Industry Business Strategy, Cisco. "Cisco is committed to power an inclusive future for all and were thrilled to be a part of that journey with ASHRAE. Together, let's continue to build a place where we can meet human needs and protect the planet though technology, our actions, our people and our intentions. An inclusive future starts with a livable planet where people and the environment can thrive together."
Although ASHRAE has occupied the building for more than one year, with limited onsite staff presence, the installation of a Photovoltaic (PV) solar array system was completed in October 2021, marking the beginning of the building's operation at fully net-zero-energy performance. The PV system is a combination of three sub-arrays totaling 332kW, mounted on the rooftop and in an unused section of the parking lot.
In addition to the PV system, other innovative approaches incorporated in the building include:
18 new skylights and reconfigured window/wall ratio.
Radiant ceiling panel system: This is used for heating and cooling & dedicated outdoor air system for outdoor air ventilation with enthalpy heat recovery.
Overhead fresh air distribution system augmented with reversible ceiling fans in the open office areas and displacement distribution in the learning center.
Six water source-heat pumps (WSHPs): There are four on basement level and two on upper level atrium that will be used to condition these spaces.
A robust Building Automation System with remote access.
Demand Control Ventilation (DCV): This will be used for high occupancy spaces in the meeting and learning center.
On-site electric vehicle charging stations available for guests and staff.
In attendance at the ceremony were representatives from the offices of U.S. Senators Jon Ossoff and Raphael Warnock and Congresswoman Carolyn Bourdeaux, along with county and city officials.
"We are very pleased that a professional association of ASHRAE's distinction selected Peachtree Corners as the site of its global headquarters," said Peachtree Corners Mayor Mike Mason. "Technology Park is a natural fit for an organization whose focus mirrors the city's efforts in technology innovation, sustainability and green living."
"The relocation of ASHRAE's global headquarters to Peachtree Corners further supports our goals for business and industry growth," said Nick Masino, President & CEO of the Gwinnett Chamber. "We are excited to have them in Technology Park and look forward to partnering with one another in the future."
The building renovation project was overseen by ASHRAE's Building Ad Hoc Committee and Technical Advisory Subcommittee comprised of Society volunteers. Partners involved in the design, engineering and construction of the building project include: Houser Walker Architecture, McLennan Design, Integral Group, Collins Project Management, Skanska, Shumate Mechanical and Epsten Group. The PV installation was completed by Creative Solar USA.
Tours of the building took place immediately following the ceremony. The event drew a large virtual audience via Facebook Live, representing a segment of the Society's 51,000 members around the world. For more information about ASHRAE's global headquarters, please visit ashrae.org/newhq

T-Mobile, Intel Among Sponsors of Inaugural V2X Live Conference – March, 2022 in Peachtree Corners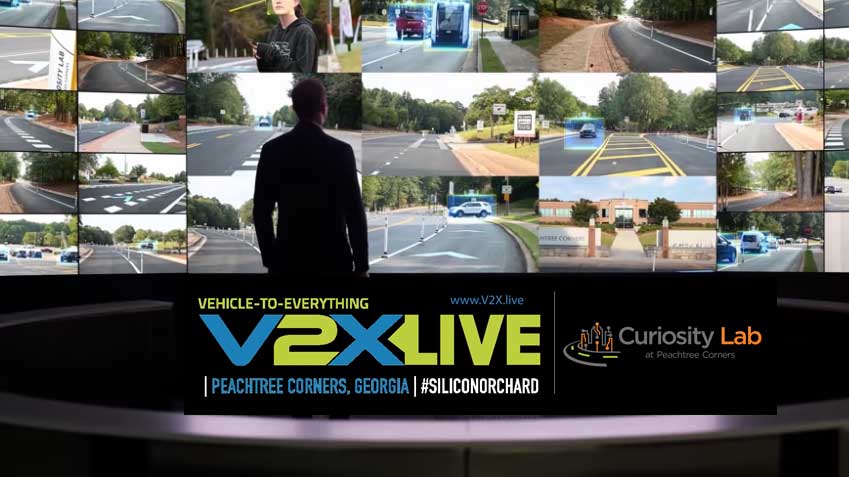 A new era in 5G, transportation infrastructure and innovation from vehicle connectivity is the focus of the V2X Live 2022 conference & exhibition, March 16 and 17, 2022 in Peachtree Corners – one of the nation's first smart cities powered by real-world connected infrastructure and 5G. The event, presented by T-Mobile and sponsored by Intel, is produced in partnership with Curiosity Lab at Peachtree Corners, a premier incubator and live technology proving ground in the Southeast of the United States.
"V2X Live is focused on the infrastructure to support a new era in transportation and vehicle connectivity. Attendees will look beyond connected cars and self-driving vehicles to important considerations such as 5G connectivity, infrastructure and investment to deliver high-bandwidth, low latency communications and computing to the cloud; to street infrastructure; and to other vehicles." – V2X Live Executive Producer, Tim Downs
Event organizers will showcase thought leaders from a wide range of technology ecosystems, including 5G mobility, cloud computing, software innovation, autonomous vehicles, smart city infrastructure and more.
Live tours of Curiosity Lab at Peachtree Corners, including the country's first "IoT central control room" implemented by a city (where data from all IoT devices across the city's smart infrastructure is managed, analyzed and acted upon through a single pane of glass), are included in the conference experience for attendees, sponsors, speakers and partnering organizations.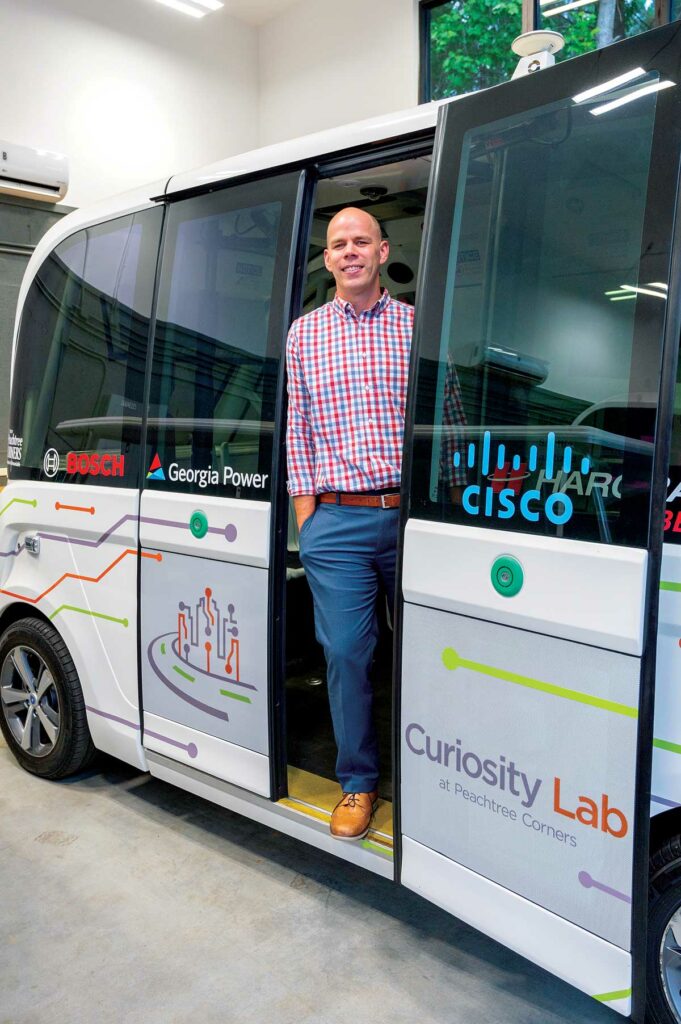 "Systems Integrators, technology innovators, automotive industry executives and government transportation leaders will convene in the heart of what's being called 'Silicon Orchard' to focus on investment, design and deployment of the next generation of connected vehicle infrastructure. This conference is a truly unique opportunity for solutions providers and experts to help forge a new digital architecture for communities and regions. At Peachtree Corners, connected smart city infrastructure isn't just a concept: it's a living reality that's experienced every day by our residents and some of the brightest technology developers in the world who are proving out emerging solutions in a real city that can't be replicated in a closed setting." –Peachtree Corners CTO and Assistant City Manager, Brandon Branham
Interested individuals can respond to the Call for Speakers and register for more information online at https://v2x.live/.
For more information on Peachtree Corners and the Curiosity Lab, or to schedule a briefing with city government officials, contact Peachtree@GoDRIVEN360.com.