City Council Meeting to take up new Townhomes, Nuisance Ordinance and Expansion of the Gateway85 CID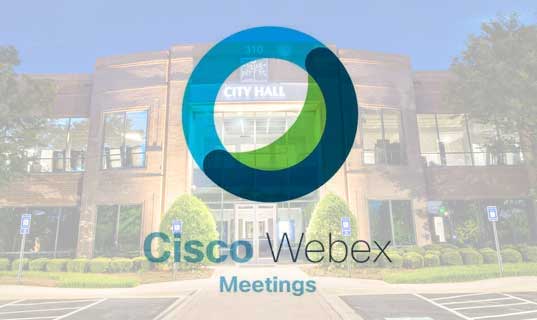 The Peachtree Corners City Council will hold its monthly meeting on Tuesday, May 26 virtually via Cisco WebEx.  Details on how to join are included in the agenda. Below is a link to the agenda and packet.
Link to the AGENDA
Link to the full PACKET
Below is a portion of the agenda, click the link for the full current agenda:
PUBLIC HEARING
O2020-02-162 Second Read and Consideration of RZ2020-001, V2020-001 & PH2020-001 Governors Lake Townhomes. Request to rezone 28.454 acres from M-1 to R-TH
with associated variances and to amend the Comprehensive Plan Character Area
Map to change the subject property from Industrial Corridor and Employment
Corridor to Village Residential to allow for a new townhome community along
Governors Lake Parkway, Dist. 6, Land Lot 251, Peachtree Corners, GA.
O2020-03-166 Second Read and Consideration of an Ordinance of the Mayor and City Council of Peachtree Corners, Georgia to amend and adopt Chapter 42 (Nuisances), Article 4 (Noise), to provide for regulation of nose; to provide an effective date; and for other purposes.
O2020-05-167 First Read and Consideration of an Ordinance of the City of Peachtree Corners, Georgia, adopting the amended fiscal year 2020 operating budget for each fund of the City of Peachtree Corners, Georgia. (Second read will be June 23, 2020)
O2020-05-168 First Read and Consideration of an Ordinance of the City of Peachtree Corners, Georgia, adopting the fiscal year 2021 operating budget and capital improvement budget for each fund of the City of Peachtree Corners, Georgia.
(Second read will be June 23, 2020)
K) ITEMS FOR CONSIDERATION
R2020-05-133 Resolution of the City of Peachtree Corners consenting to expansion of the Gateway85 Community Improvement District (CID)
Action Item FY2021 Capital Improvement Project (CIP) Plan.
Please be advised that this meeting will be held via Cisco Webex.
To join the meeting by phone: Dial 415-655-0002 Access Code: 790 914 564.
If you choose this option, you will ONLY be able to hear the meeting and will not be able to
participate in any public comment.
To join the meeting by video: Use this link.
This will allow you to view and hear the meeting and be able to participate in the public comment
through the Q&A section. To activate the Q&A section, you will need to select the question icon
at the bottom of your screen and type in your public comment. Please make sure to type your name
and address prior to your comment. Your question will be read to the Mayor and Council by the Host.
Peachtree Corners Celebrates 8th Anniversary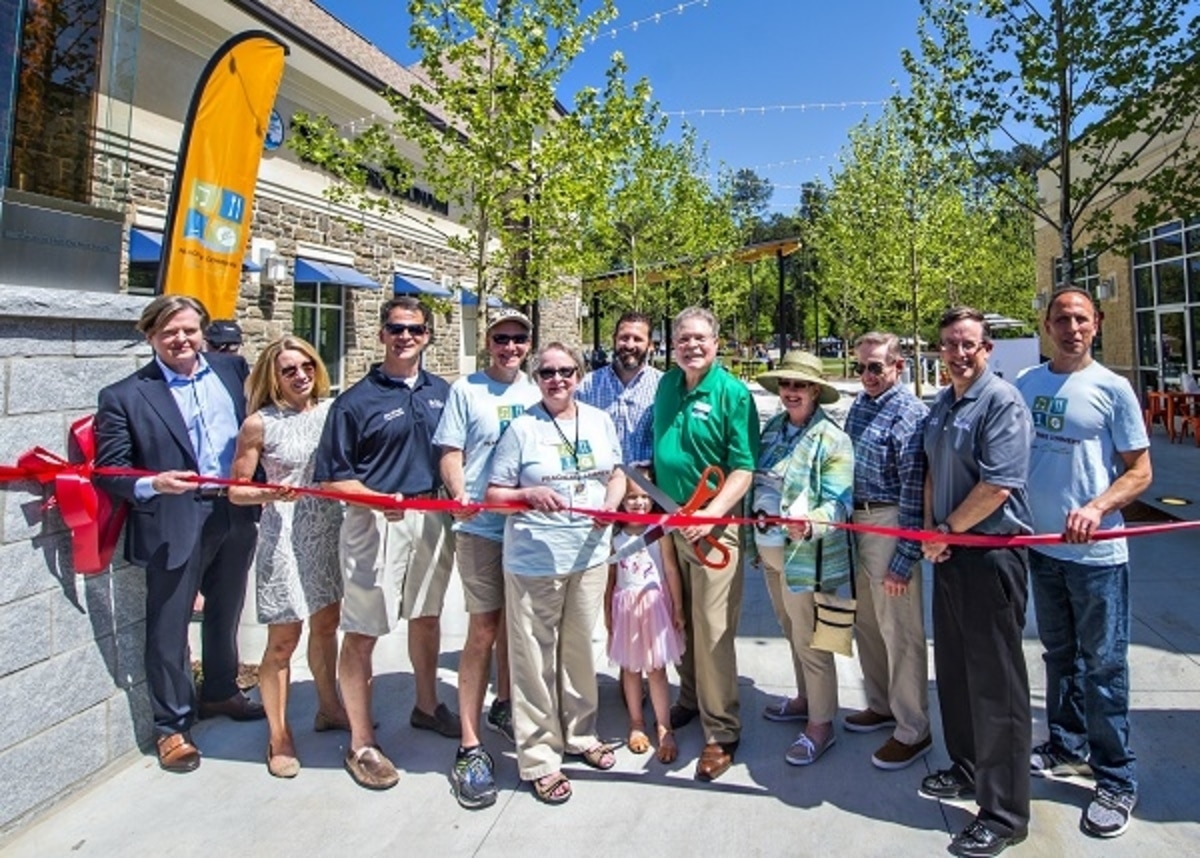 On July 1, the City of Peachtree Corners officially celebrated its 8th anniversary. It's been an eventful eight years. The list of accomplishments since its incorporation on July 1, 2012 continues. A new Town Center, a Veterans Monument to honor our veterans, the launch of Curiosity Lab, a soon-to-be-complete pedestrian bridge, are just some of the recent highlights.
The city's 11.5 mile multi-use trail, named the Corners Connector, continues to expand. A portion around Technology Park Lake was just completed — expect news of a ribbon-cutting to be announced soon.
New businesses continue to open and re-locate to our city by the river enhancing the economic development of our city. And thanks to prudent financial management, the city continues to maintain its zero millage rate. Happy 8th anniversary Peachtree Corners.
State Court Judges Announce Arraignments and Criminal Hearings are cancelled effective immediately All state court arraignments and criminal hearings are cancelled effective immediately until July 17, 2020, at 5 p.m. due to the public health emergency. This cancellation applies only to state court criminal cases. These matters will be rescheduled at a later date.
Source: Gwinnett County Administrative Office of the Courts
Building Southwest Gwinnett County – Annual Mayors Panel Discussion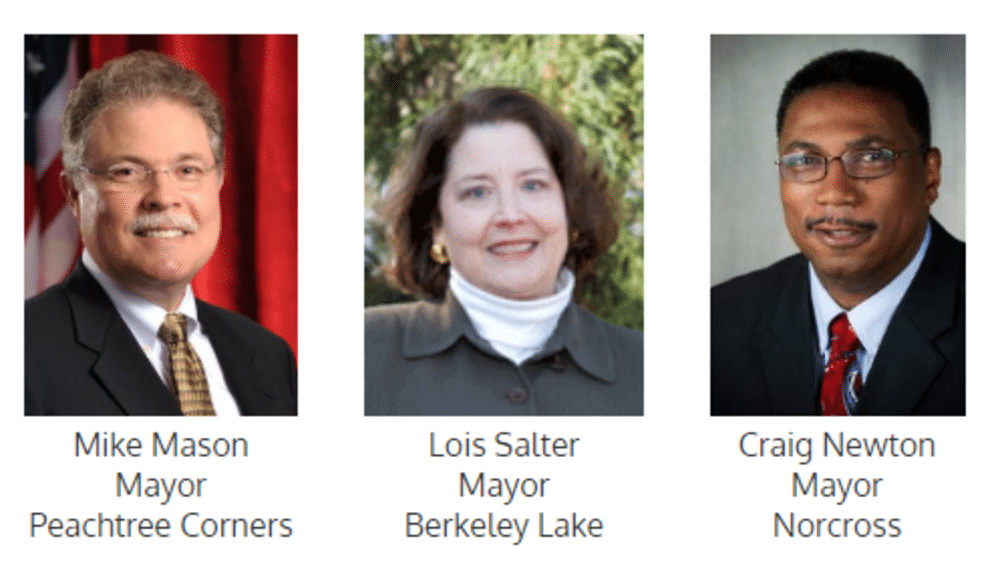 The Southwest Gwinnett Chamber of Commerce presents a panel discussion of the common issues of the cities that are the Gateway to Gwinnett. This is a great opportunity to ask questions about the issues that affect our community and our businesses. This event is part of the First Friday Breakfast program and it will be held on July 10 from 7:30-9 AM at Atlanta Tech Park.
The mayors of Berkeley Lake, Norcross and Peachtree Corners represent three of Gwinnett's most diverse cities: one of the biggest cities and one of the smallest cities in population, one of the newest and one of the oldest cities in the county, and as a group, one of the most diverse ethnic populations in the country. Many of our concerns cross the boundaries of these three cities and certainly the economic health of any one impacts the businesses in all three.
Our moderator will be posing pre-submitted questions to each of the mayors and as time permits questions from the audience. Topics will include issues facing each of the cities and common issues facing Southwest Gwinnett County. This is a great opportunity for our audience to be engaged in the direction being taken by the cities in the Southwest Gwinnett Chamber community. 
Please submit questions to this email address: bcoffey@southwestgwinnettchamber.org with the subject "I have a question for the Mayors".