City Releases Special Memorial Day Tribute Video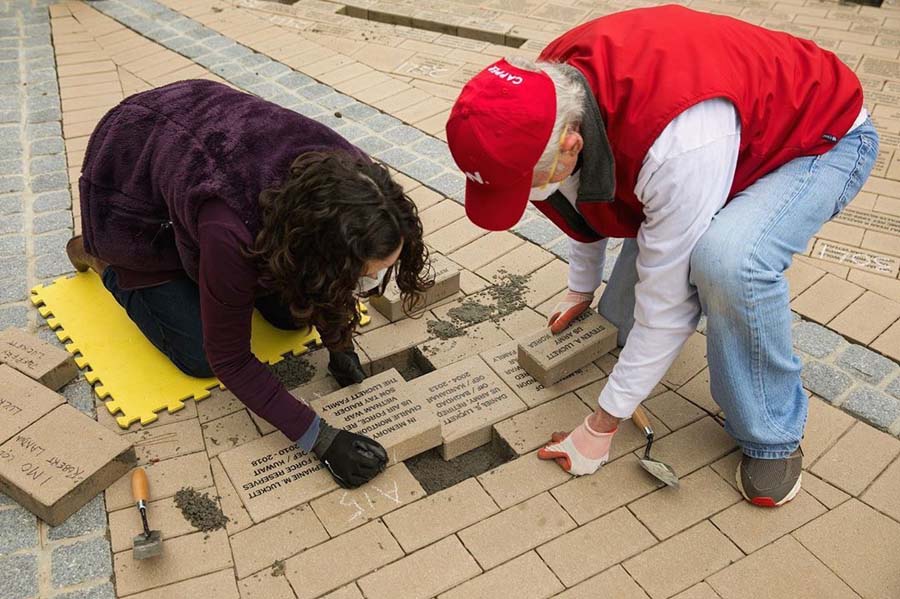 Due to the coronavirus pandemic, the City of Peachtree Corners and the Peachtree Corners Veterans Monument Association will commemorate America's fallen soldiers this Memorial Day with a special video tribute.
The special video features comments by Mayor Mike Mason and Retired Army Col. Bob Ballagh, a wreath laying by Councilmember Alex Wright, volunteers installing 48 new pavers and concludes with the traditional raising of the flags to full staff at noon.
Please use this link (or see the embedded video below) to view the city's video tribute as we remember the men and women who died while serving our country.  
The PCVMA would like to thank all who were involved in the making of this year's video:
Mayor Mike Mason, a veteran of the U.S. Navy
PCVMA Master of Ceremonies, Retired Army Col. Bob Ballagh
Councilmember Alex Wright, a veteran of the U.S. Navy
PCVMA Vice President, Retired Army Reserves Col. Doug Heckman
PCVMA Committee Member and Retired Navy Commander Tiffany Grave de Peralta
Assisting with flag raising PCVMA volunteer David "Doc" Hammer
Simpsonwood United Methodist Church Rev. John Purington
Bugler, Wesleyan Band Director Jeff Foster
Videographer Howell Upchurch, a veteran of the U.S. Air Force
Professional Photographer Jason Getz, a Peachtree Corners resident
And the volunteers who installed the 48 new brick pavers
Town Hall Hosted by Peachtree Corners Councilman Phil Sadd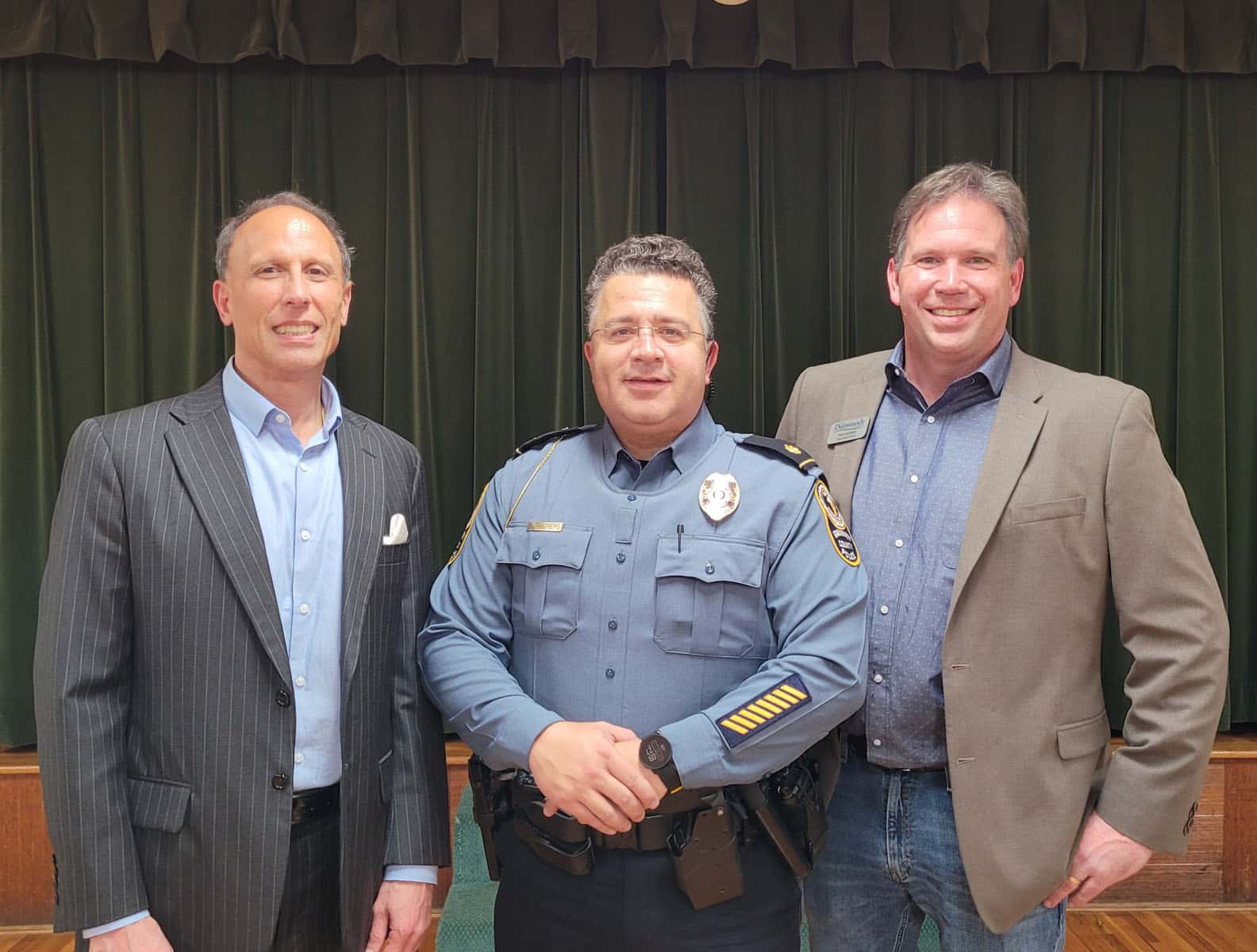 Peachtree Corners Councilman Phil Sadd held a town hall meeting at the Winters Chapel United Methodist Church on Nov 2. It was attended by a group of approximately 75 residents.
As part of the presentation, Sadd invited Gwinnett County Police Department's Major Edward Restrepo and Dunwoody Councilman Tom Lambert to be part of his panel.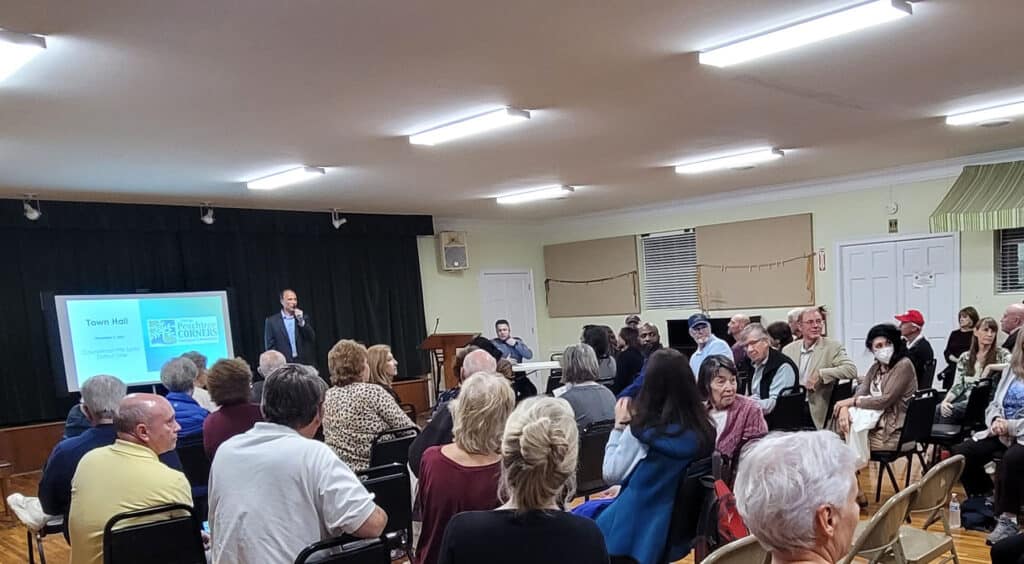 The presentation included information regarding a variety of topics. They included:
The Forum current state / future vision,
Key Construction Project Updates (including Spalding Drive widening; Winters Chapel / Spalding Drive; River Exchange / Holcomb Bridge; New Town Farms neighborhood; and Winters Chapel intersection at Dunwoody Club Drive),
Multi-use trail update,
Peachtree Corners Town Center update,
Curiosity Lab Innovation Center update,
What is on the November 8 ballot, and
Peachtree Corners Crime Prevention Initiatives.
The audience had the opportunity to ask questions of each panelist. Major Restrepo gave them greater insight on how the use of technology has enabled the police to quickly apprehend criminals and prevent future crimes.
According to feedback from one of the attendees, Major Restrepo's explanation of how law enforcement works to contain and control crime in our area was not only helpful but very encouraging. They said they went home feeling more secure and less concerned about crime control in the area and in the entire county.
Councilman Sadd began holding these town hall meetings in 2013. He believes that they are an important part of representing the city's residents.
"I believe that it is very important to meet with constituents and residents to provide them with information regarding the city," said Sadd. "These types of events not only allow me to provide our residents with information and answer questions, but also allow me to hear directly from them about their concerns, appreciation and what they expect from the city in the future."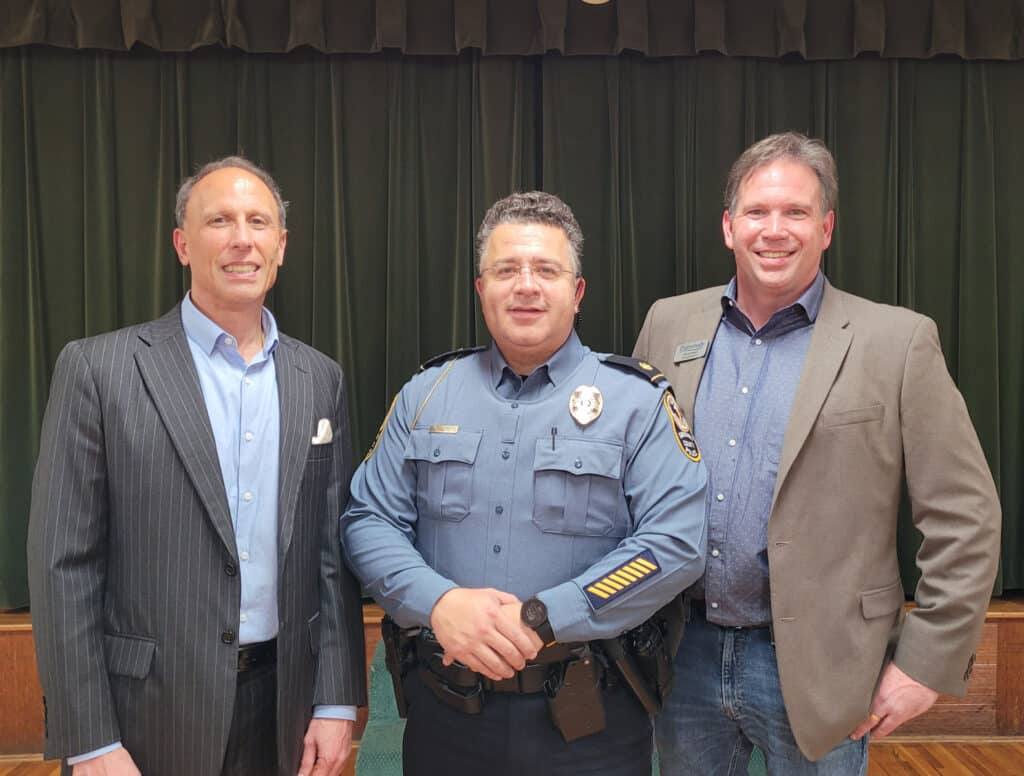 In addition to the audience, there were several local leaders and elected officials that attended the town hall. Attendees included:
Georgia House Representative Beth Moore,
Peachtree Corners Councilman Eric Christ,
Peachtree Corners Councilman Joe Sawyer,
Board of Education District 3 Representative Mary Kay Murphy,
Georgia State House Candidate Scott Hilton,
Georgia State House Candidate Ruwa Romman,
Georgia State Senate Candidate Austin McDonald,
Peachtree Corners DDA Representative Tim Le,
Peachtree Corners Planning Commission Member Alan Kaplan,
Peachtree Corners Zoning Board of Appeals Member Marcia Brandes, and
Winters Chapel United Methodist Pastor Steve Ring.
As it is an election year, Sadd spoke about the importance of voting. Sample ballots were made available to those in the audience at the completion of the program.
Gifts We All Want Holiday Market Pops Up Again at The Forum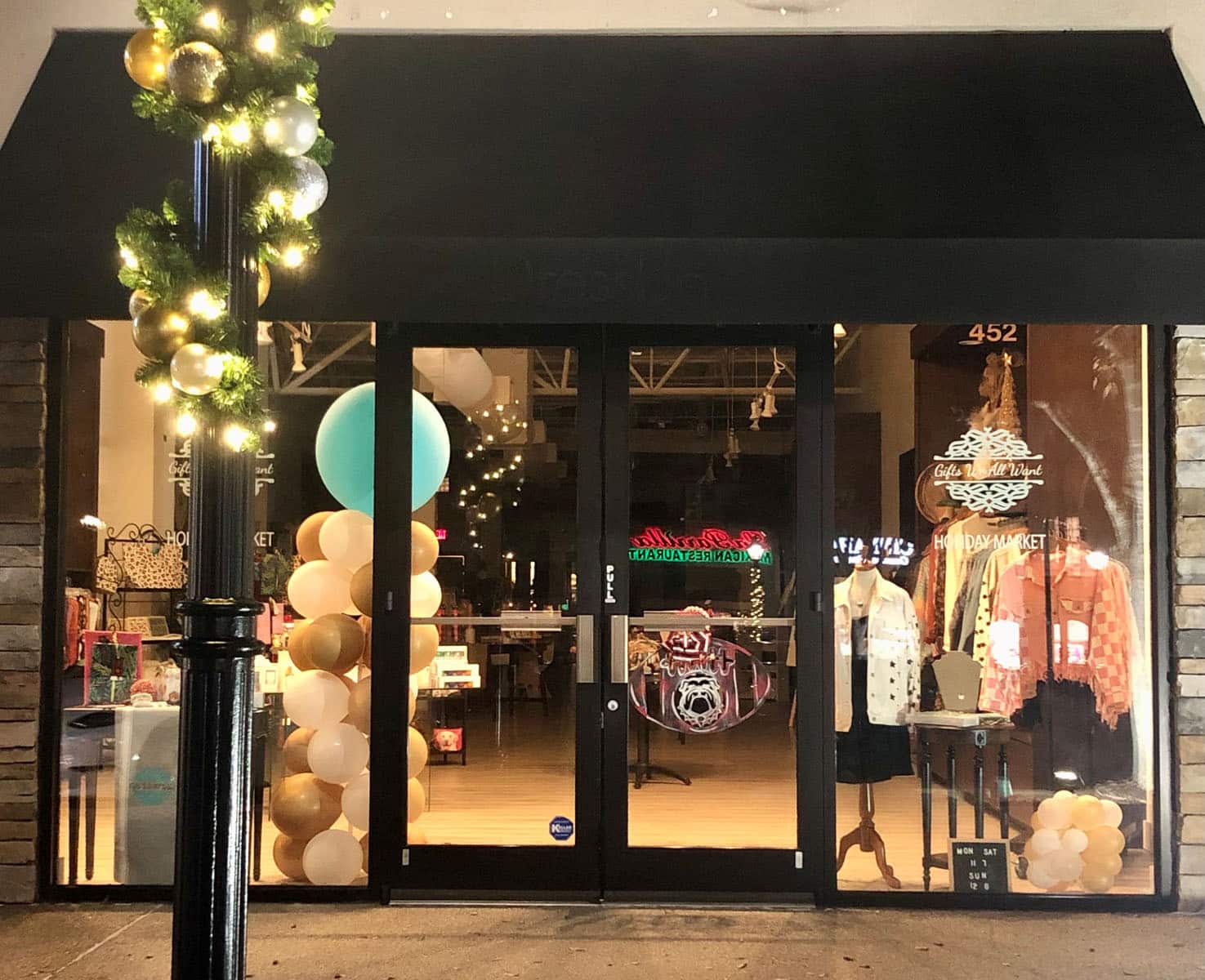 Gifts We All Want Holiday Market is back for its second holiday season at The Forum Peachtree Corners. The pop-up will be open through Dec. 30.
Market hours are Mondays-Saturdays, 11 a.m.-7 p.m., and Sundays, 12-6 p.m. It's located next to Sugar Coat Nail Salon and across from La Parilla Mexican Restaurant in The Forum.
"All the community support was appreciated last year," said Margie Hix, owner of Gifts We All Want. "We look forward to being here to delight the community again with unique, high quality and highly desired gift giving items."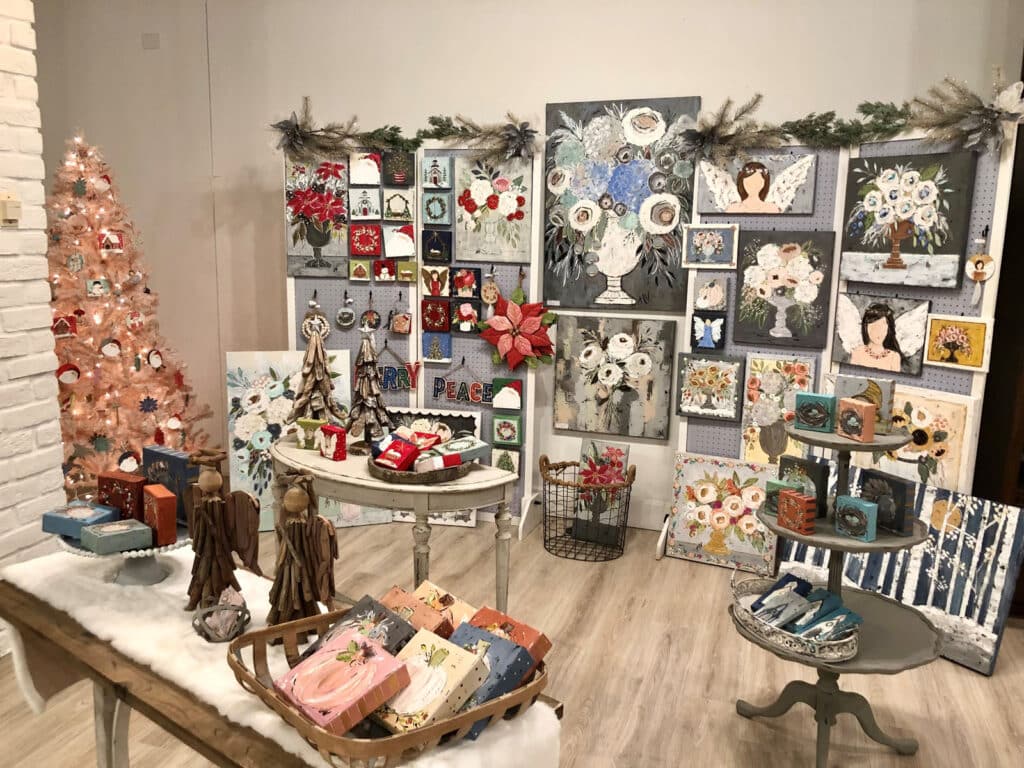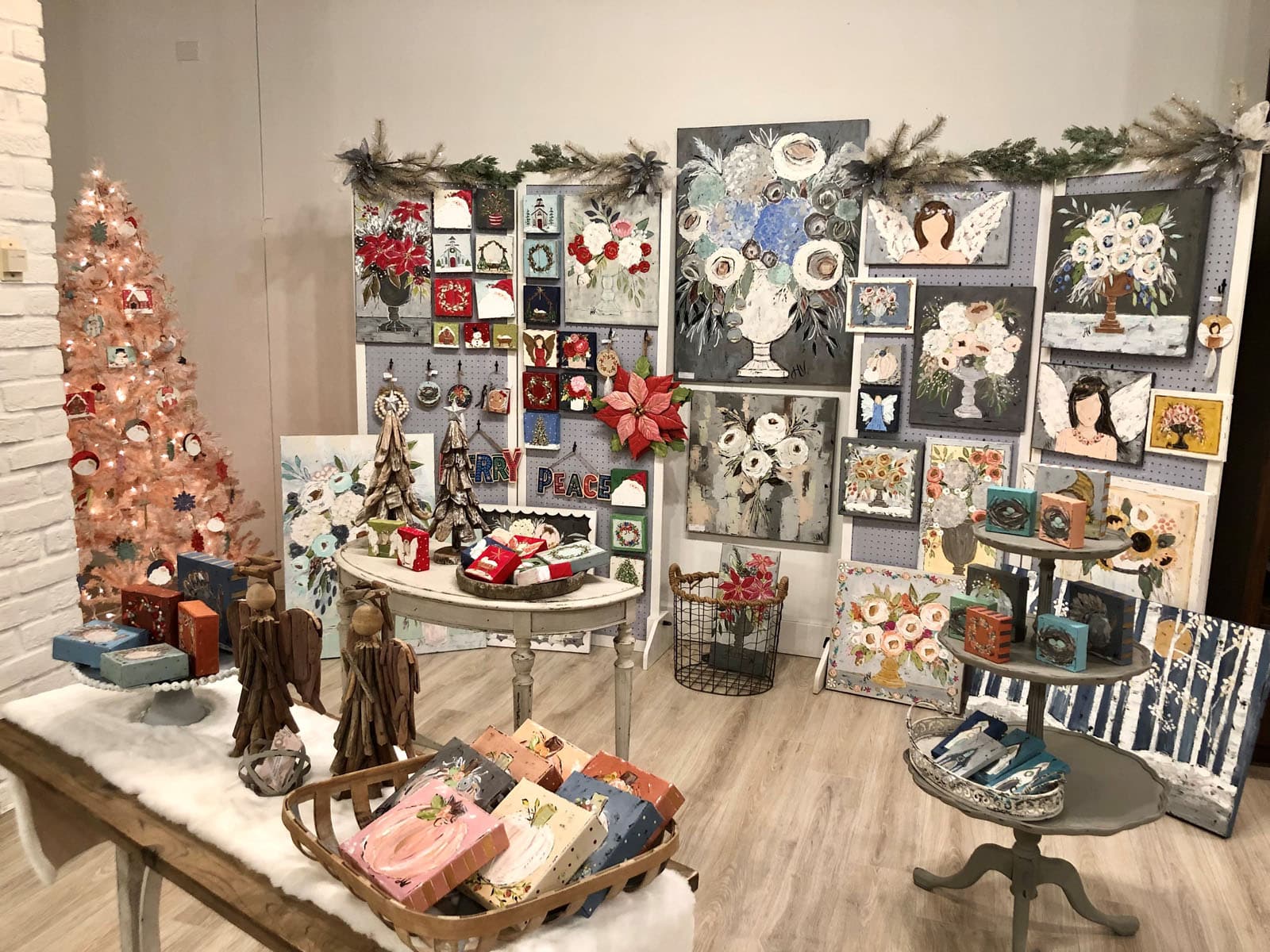 She noted that this year's Holiday Market is bigger and better than last year, with 9+ locally owned businesses offering handcrafted and selectively sourced products. Eight of the businesses are owned by women.
"Everyone will have many opportunities to buy 'Made in the USA' products while shopping at the market," Margie added.
Favorites from last year have returned, like the Braves National Championship and college team bourbon barrelhead signs from Konn Kreations and the Makeup Junkie bags from Gifts We All Want that was seen on Shark Tank.
Handmade jewelry is available from makers Lemon Street Box, Edgy Boho Jewelry and ali & bird jewelry. Holiday dresses, sweaters and jackets are offered by Nadia's Boutique.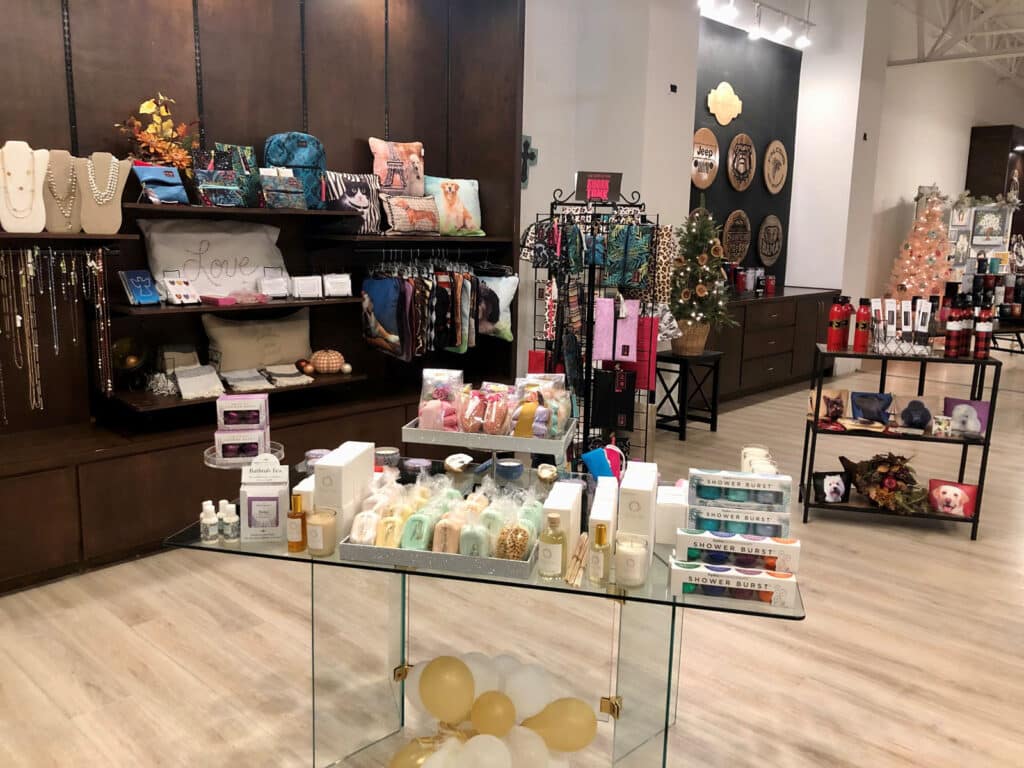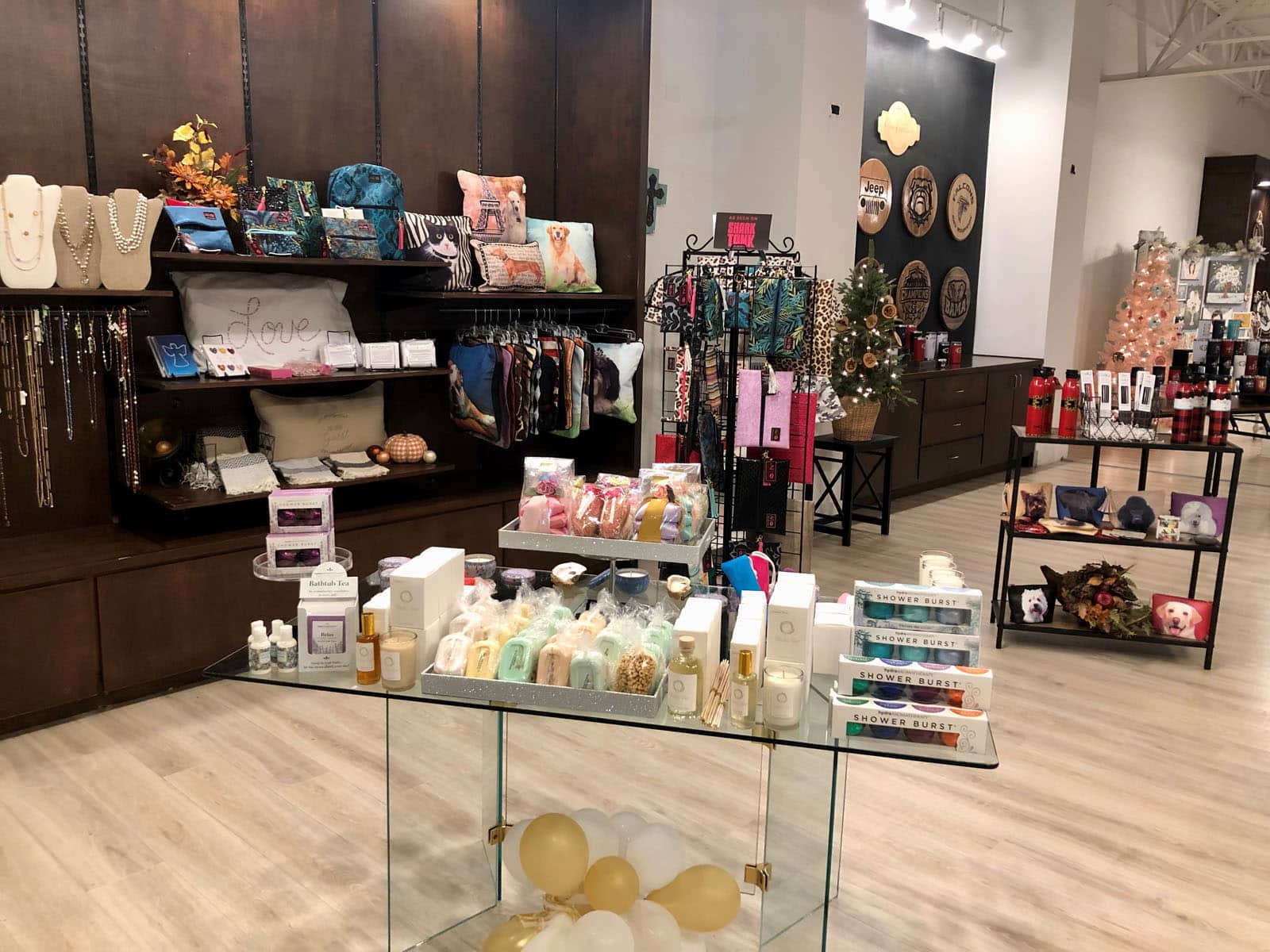 Sustainable items, like custom-designed sweatshirts and tees, as well as vegan leather/plastic bags that can be customized, are brought to the market through Right by Earth.
Arts and crafts are well-represented with artworks such as the repurposed glass on painted canvases by Art by Lainey. Other pieces include hand painted ornaments and canvas paintings by Heaven and Nature By HV and hand painted woodwork items by Southern Inspiration.
The aromas of the holidays are found in candles, sachets and home and spa products by Béau Vie, Tyler Candle Company, HydraAromatherapy and more. There are also gourmet food and drink specialties available.
"The Holiday Market is a great place to find items for yourself and for the gifts you have in mind for others," Margie said. "We're looking forward to seeing all the familiar faces and meeting new folks, too."
The Forum Annual Tree Lighting Set for November 18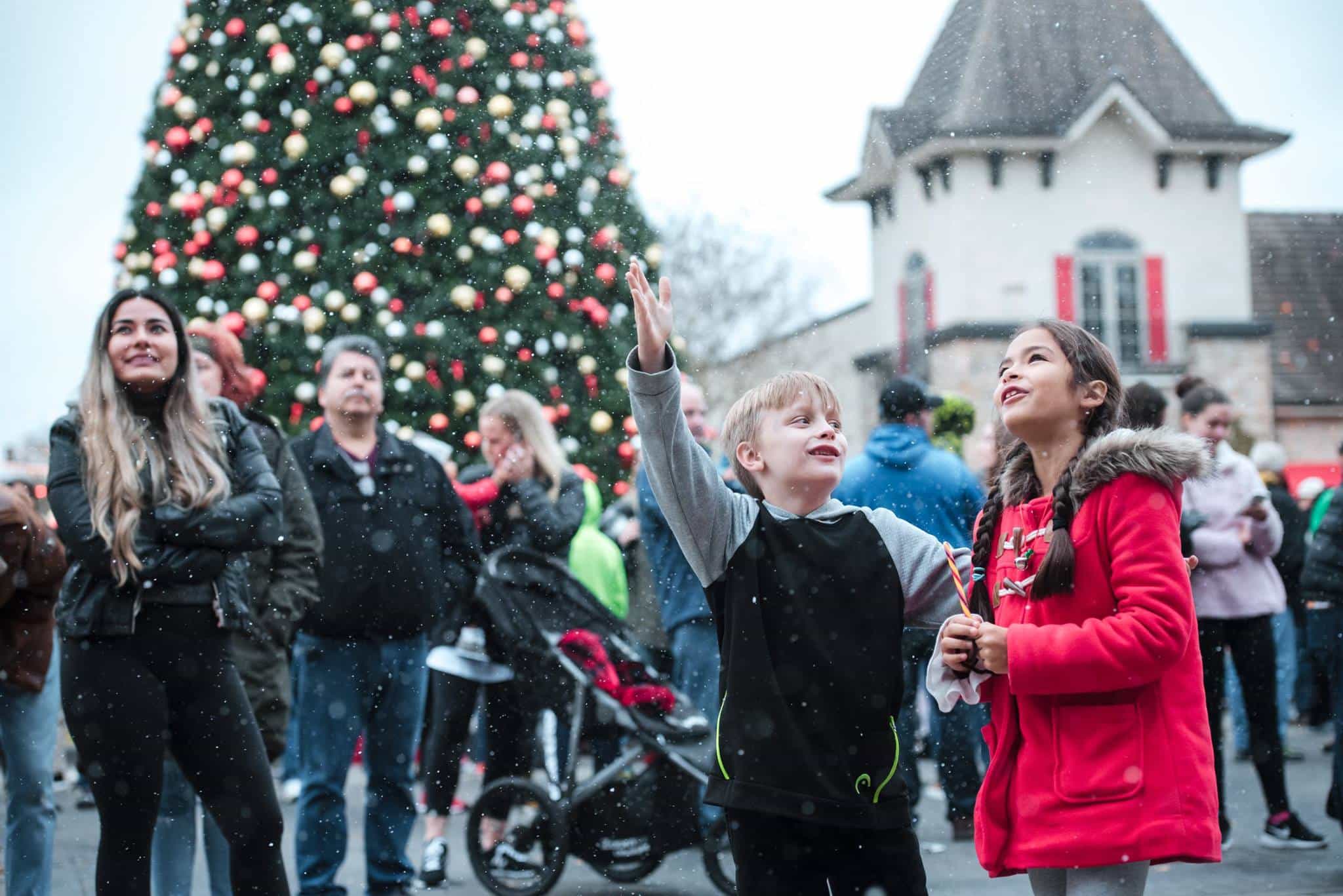 With the holidays fast approaching, The Forum has announced the return of its annual tree lighting, scheduled for Friday, Nov. 18, 6-9 p.m. The event is free and open to the public and will occur in a new format with Forum Drive closed off so guests can stroll along street. The Forum is located at 5155 Peachtree Pkwy. in Peachtree Corners.
Everyone is invited to enjoy the start of the holiday season with a family-friendly activity row that includes face painting, holiday crafts and retailer and restaurant pop-ups. There will also be musical performances on the main stage as well as the arrival of Santa.
Gwinnett County Media Relations Manager Deborah Tuff will serve as host for the evening. Deborah and Mr. Claus will help the crowd count down to the lighting of The Forum's tree. Then a live band will return to the main stage and perform holiday classics.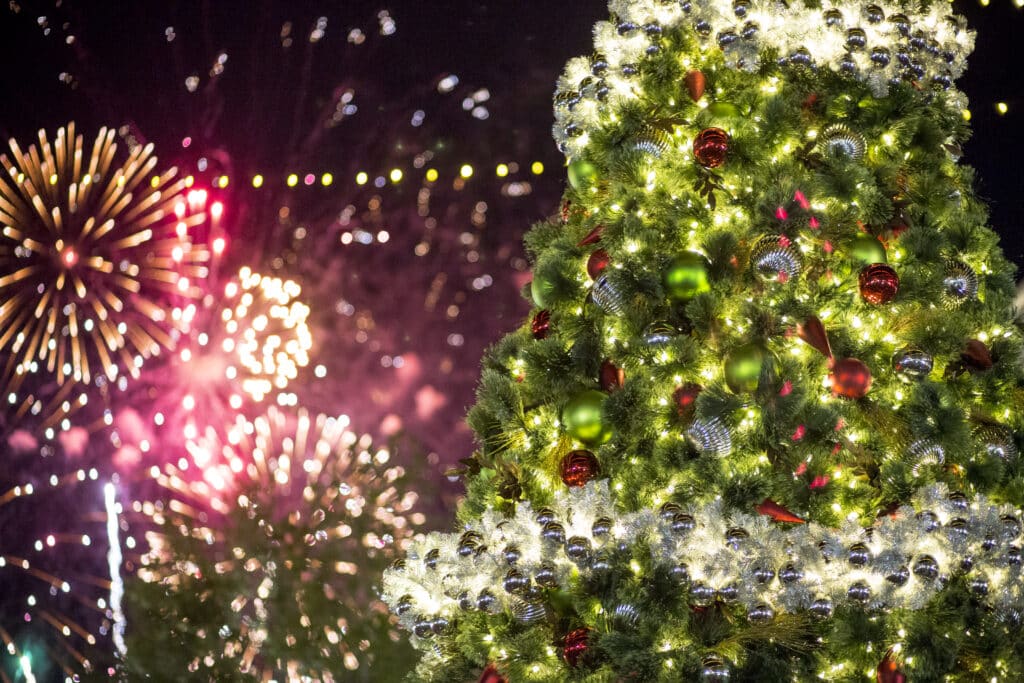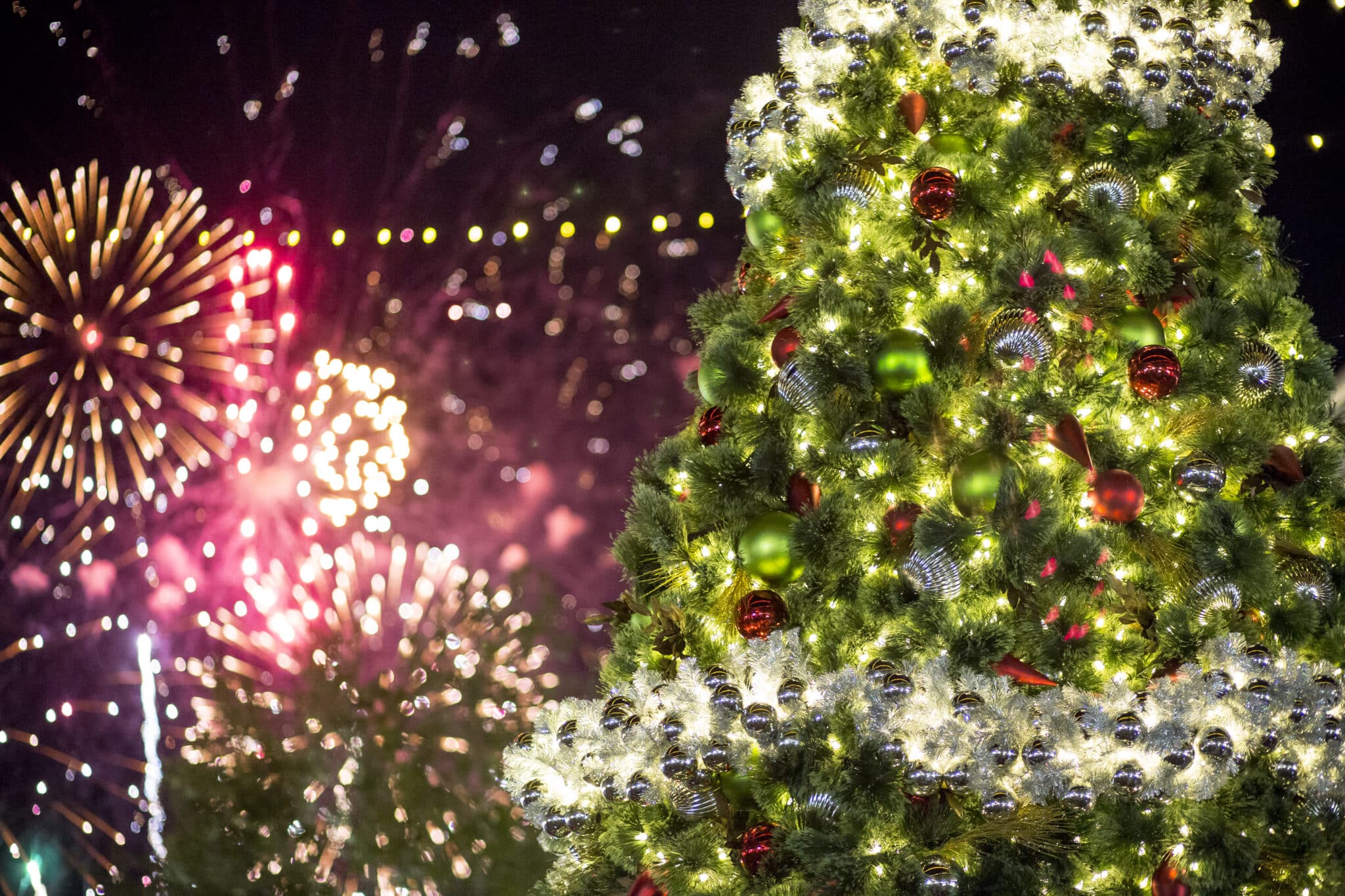 More holiday events at The Forum
Following the tree lighting, holiday happenings continue throughout the month of December. They include: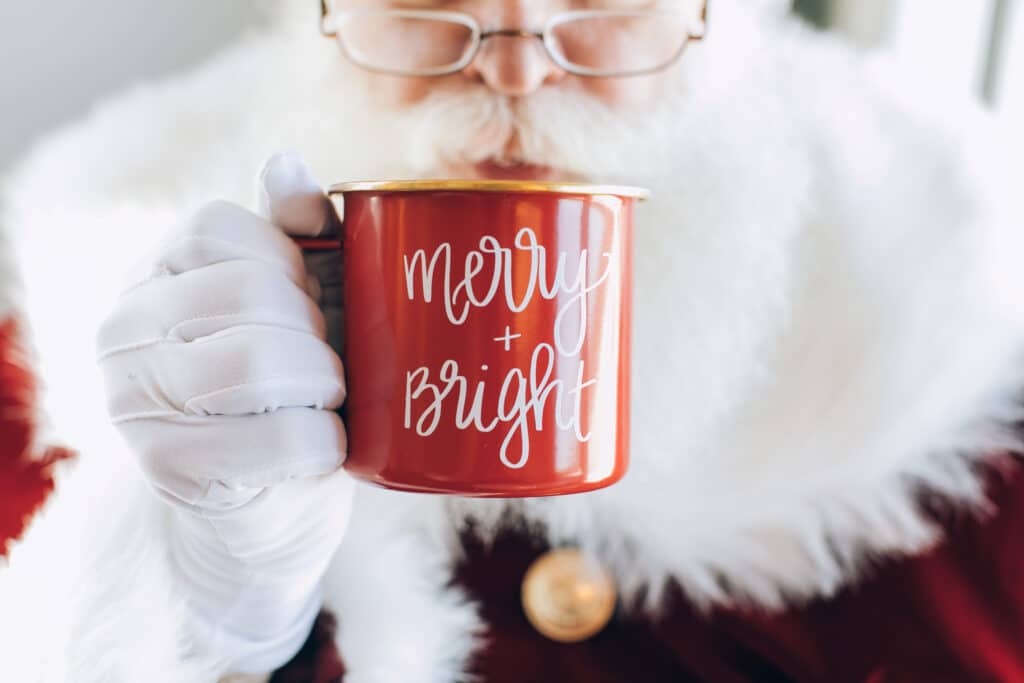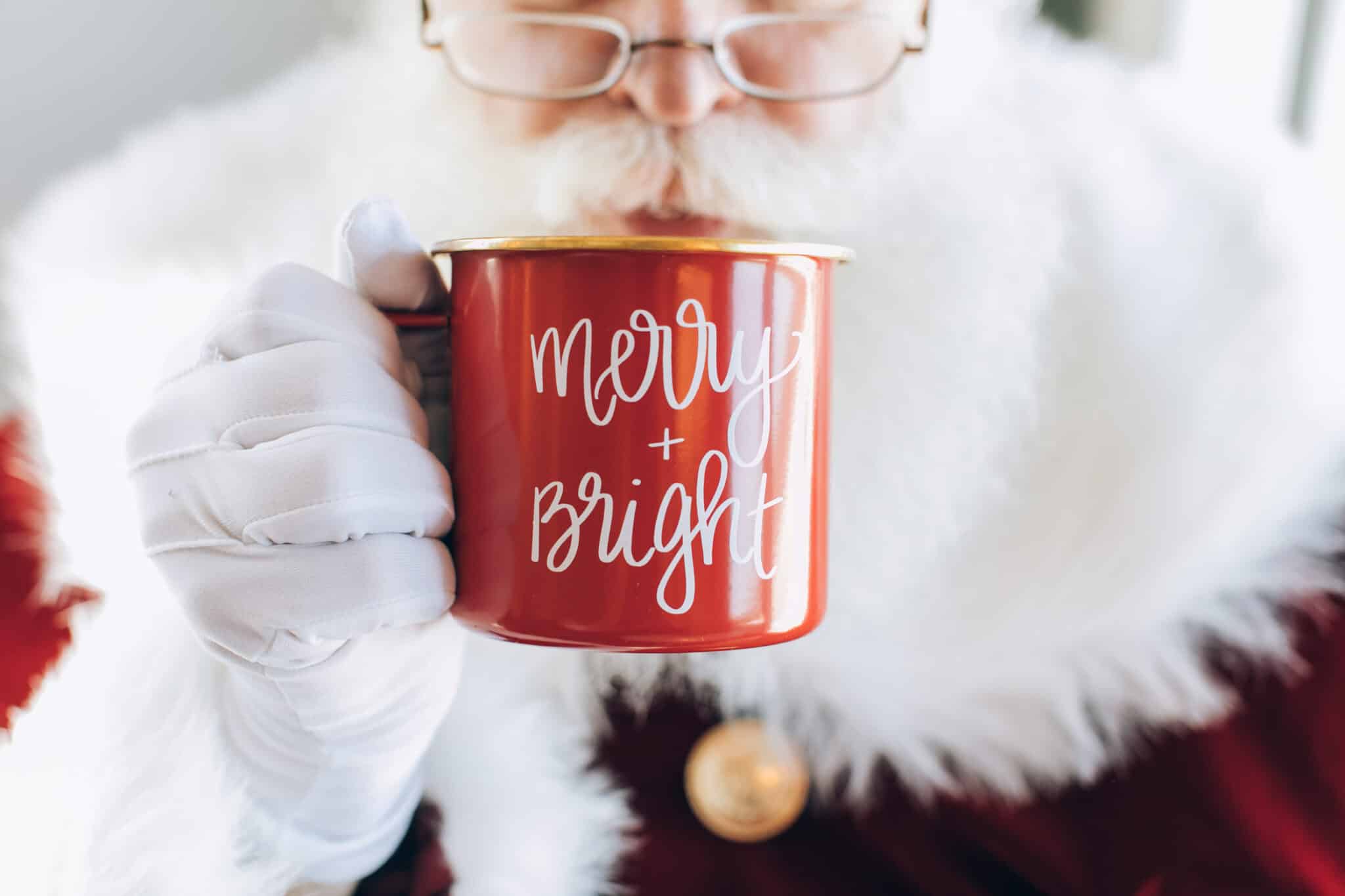 Cookies & Milk with Santa
Thursdays, December 1 and 15, 4 and 5 p.m.
Spend time with St. Nick at Peterbrooke. Tickets are $12 and cover the cost for one child and one adult.
Christmas Crafts with Santa
Thursdays, December 8 and 22, 4 and 5 p.m.
Create a custom work of art alongside Santa Claus while enjoying treats inside Swoozies. Tickets are $12 and cover the cost for one child and one adult.
Storytime with Santa
Fridays, December 2, 9, 16 and 23, 4 and 5 p.m.
Holiday stories are read by Santa Claus inside Pottery Barn. Be sure to bring a camera for photo opportunities. Tickets are $12 and cover the cost for one child and one adult.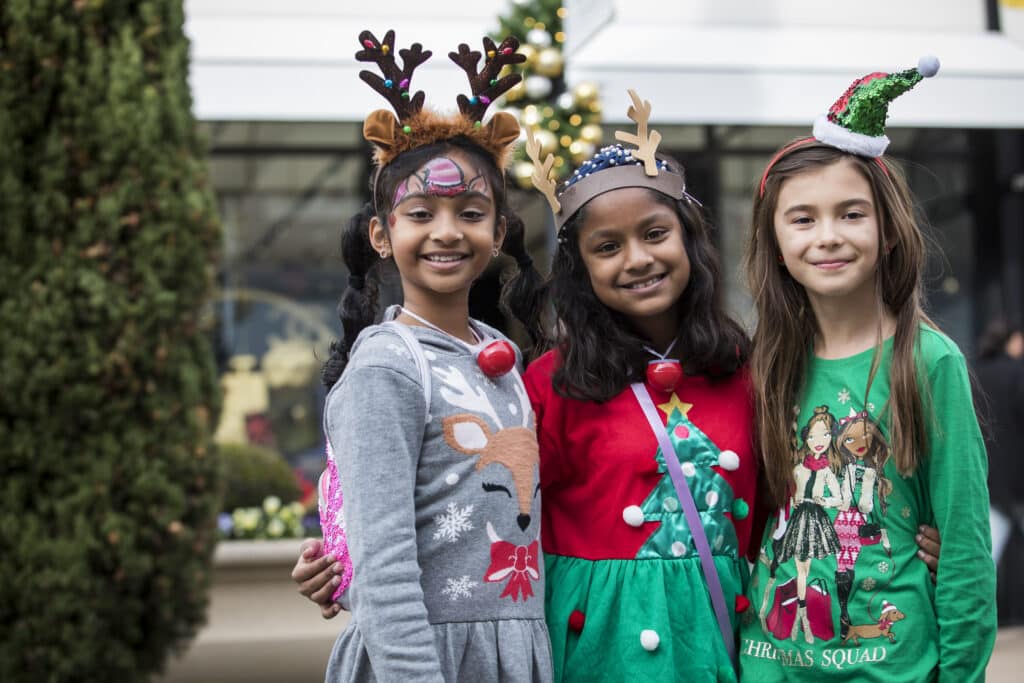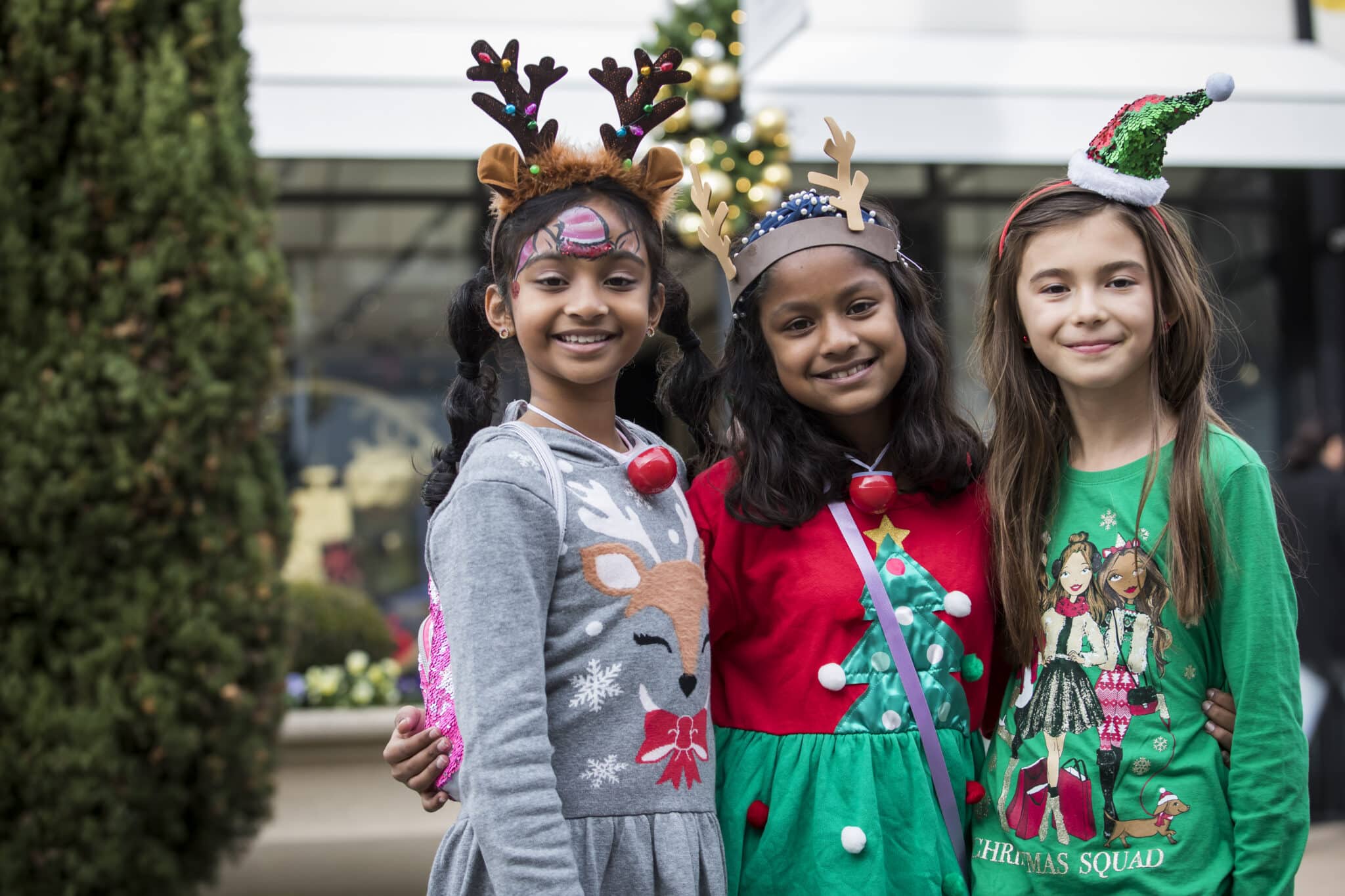 Pancakes with Santa
Saturday, December 10, 8:30 and 9:30 a.m.
Start the morning with a pancake breakfast with Mr. Claus inside Mojitos. Tickets are $15 and cover the cost for one child and one adult.
All experiences with Santa events require tickets purchased in advance. Tickets go on sale Thursday, Nov. 10 at 9 a.m.
Menorah Lighting at The Forum
Sunday, December 18, 4-6 p.m.
Celebrate the first night of Chanukah with the Chabad Enrichment Center of Gwinnett during a traditional Menorah lighting ceremony featuring activities for the whole family to enjoy. The event is free and open to the public.
Throughout the holidays, shoppers can also explore seasonal retailer pop-ups from Gifts We All Want and Go! Calendars at The Forum.
For more info on upcoming events at The Forum, visit theforumpeachtree.com/events. To stay up to date on the latest property news and happenings, follow The Forum on Facebook, Twitter and Instagram or visit theforumpeachtree.com.