The Colorful Woven Threads that Make Up the Fabric of Our City: Part 1, Jay Patton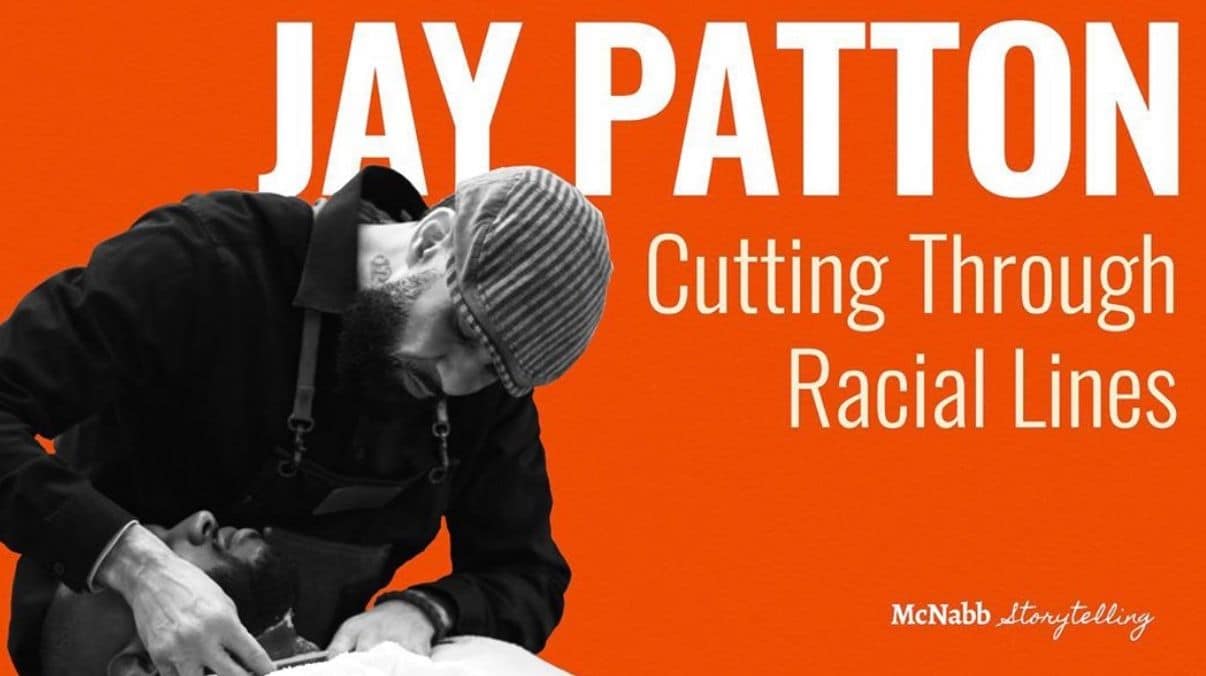 Gwinnett County is getting more and more culturally and racially diverse. Remember the old adage 'Variety is the spice of life'? In today's climate of social unrest and world-wide protests for racial justice, we should move towards healing by getting to know our neighbors and broaching some delicate conversations. It can be scary and cathartic — and it can be a little heartbreaking, too.
The heartbeat of Peachtree Corners is strong because of the amazing people who live and work here. I reached out to some from a variety of backgrounds. Each of their accounts will have you shouting, Vive la différence!
No matter what their jobs, ages, political leanings, religious beliefs, ethnicity or color of their skin, each one has essentially come to the same conclusion with regard to moving forward through the turmoil that has been unleashed in the wake of George Floyd's death. It's a focus not on what divides us, but on what can bring us all together. It's the inevitable acquiescence to an aphorism anyone can support — love is always the answer.
Jay Patton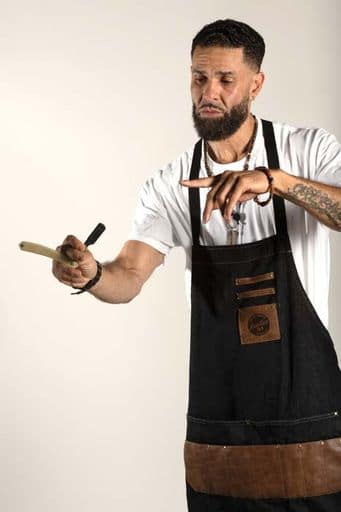 Traditional Master Barber Jay Patton moved to Peachtree Corners two years ago from Minneapolis, Minnesota. He noted that his hometown is less diverse, primarily Caucasian, and he's been enjoying the "good mix" of people here.
"In Minnesota, growing up, there was more racial tension," Patton said. He felt a larger divide between the privileged and the underprivileged. "There's less opportunity for certain people in certain states. You come down here and if you have a good credit score, you blend in as long as you're putting out good vibrations," he explained.
At your service
After working near Perimeter Mall for five years at Gino's Classic Barbershop, he decided to venture out on his own. "One of my customers told me about Blaxican," Patton said. The fusion restaurant serves food inspired by Southern soul cooking and Mexican classics. "Being biracial, I thought that concept was catchy. I came here, drove around a bit and I felt good energy," he recounted.
Patton opened Traditional Shave Masters Barbershop at 5260 Peachtree Industrial Boulevard. "This area is blowing up. I think it's going to be bigger than Sandy Springs," he said. He likes the plans for the area.
The barbershop offers "male services — straight edge razor work, blades, steam towels, shaving beard work. With different packages to choose from — like The Distinguished Man, The Exquisite Man, The Classic Man — there's something for everyone. Female clients with short hairstyles are welcome too," Patton said. "We have competitive prices and talented, diverse barbers."
Things had started picking up well, "and now we're going through this Corona stuff. It's pretty challenging," he shared.
Cutting through racial lines
Patton prides himself on being able to serve the whole community, no matter what race, background or ethnicity. "Most shops are racially separated. People are more comfortable coming in when they see people who look like them," he said. "I want everyone to look in the window and feel like they can come in. I play jazz music. Everyone likes the smooth, mellow stuff."
Men have different ways to describe how they want their hair and beards trimmed, depending on their ethnicity, where they're from, race and even social status, according to Patton. "It's up to the barber to ask the right questions to really understand what the client wants so you can hook him up," he said.
He noted that since the rock and roll era, when men grew their hair out, the white barber shop kind of died off as they gravitated to salons. "But now the traditional barber is back. It's becoming more appealing to all men, of all races," Patton explained. "Around Atlanta, men want to look good. That's a good thing!"
No barber school teaches how to cut across racial lines, he said. "My instructor was an old school Irish dude. It's all hair, but the way you approach it is different. One might use different tools."
Wherever he worked, he sought to cut hair he was unfamiliar with and learn to cut all types of hair. "I've been to a Russian shop, a Puerto Rican shop, a black shop. I made sure to get out of my comfort zone," Patton said.
Patton could pass for either white or black. "The way I look, people don't know. I'm chameleon-like. My father is Creole and my mother is Puerto Rican. That's a loaded soup bowl," he chuckled. "I had a mother who respected me and explained everything. She watered my seed and I had self-esteem. I love all people. We're all connected. We're all on this Earth together."
He thinks a lot of people would be surprised if they did their 23andMe genetic reports. "I did it and I was mind-blown," he reported. "I grew up Puerto Rican, but in actuality, I started off Indonesian! I have some Egyptian, French, Spanish, Portuguese, British, Irish, German, Apache Indian, Sanda Gambian — things I had to look up! It was surprising to me. It opened up my eyes."
He added that people mistake him for Egyptian all the time, "so it was interesting to find out I have some Egyptian in me. I love telling the dudes in Duluth, I started out Asian!"
Still, Patton said, at the end of the day, it's all the indoctrination and cultural stuff that gets in the way. "We're all the same color on the inside," he said. "When we're little, we play and hang out together. Somewhere in the mix, we get taught all these differences."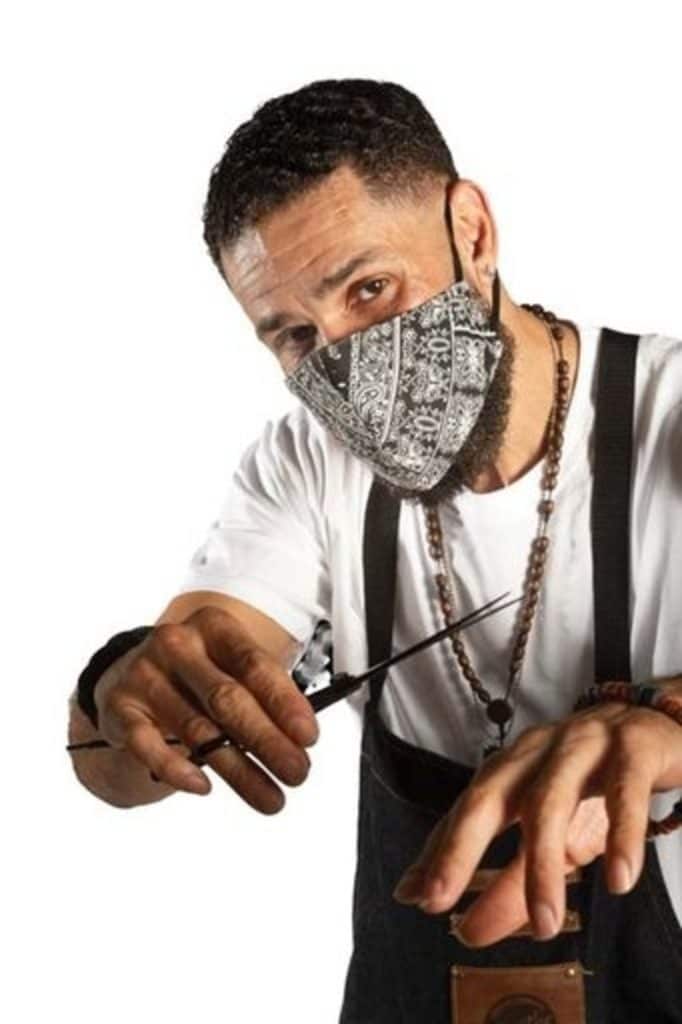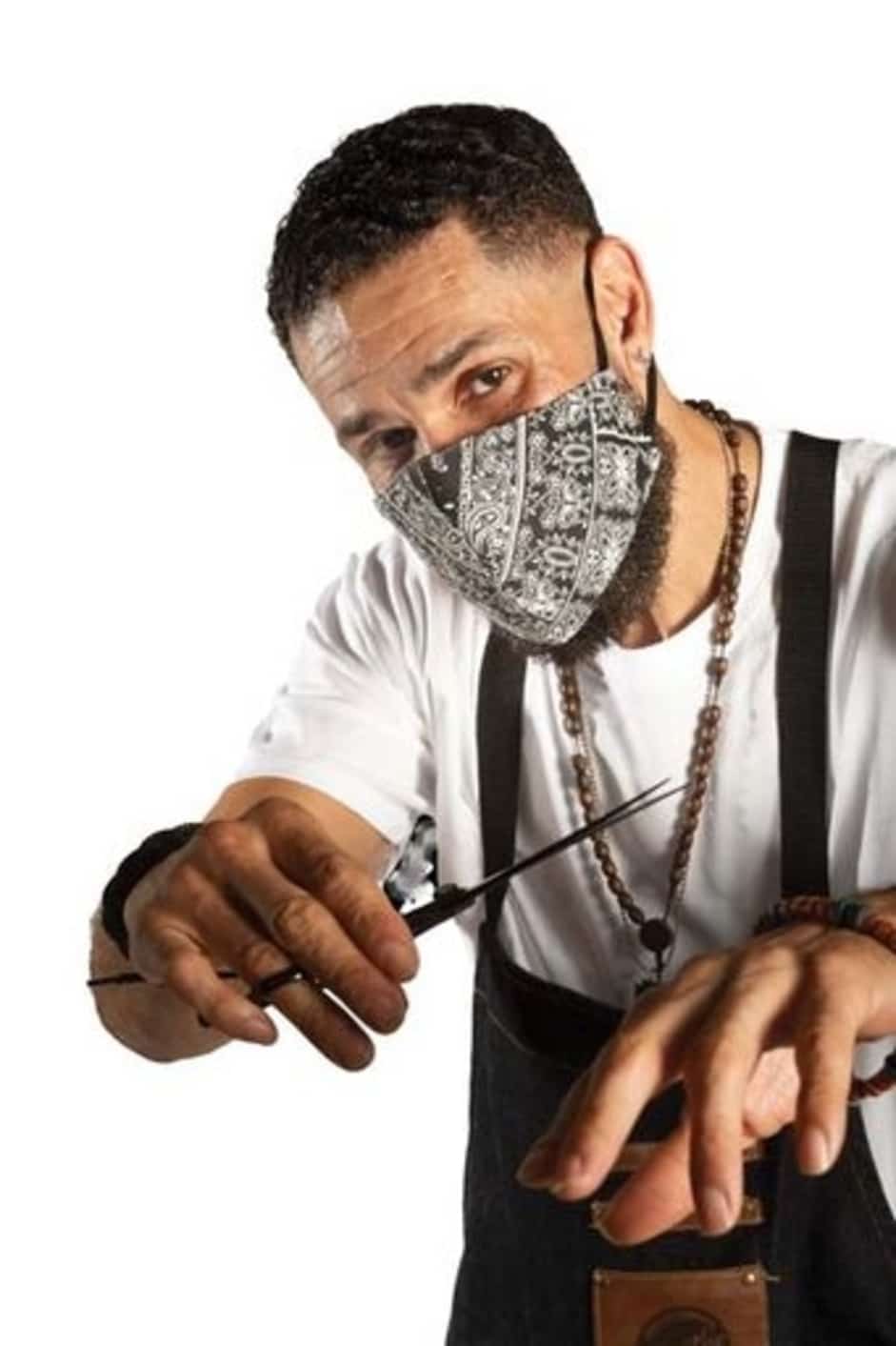 All connected
"As soon as we figure it out and start loving each other again, it's going to be alright," he continued. "The message has to be delivered differently to the different communities, but it's the same. I have to empathize with their situation first, then I can flip it around to some other perspectives."
Patton believes that having exposure to different kinds of people is good and makes things easier. "Because of where I've come from, I'm able to communicate with different races," he said. "My struggles have shaped and humbled me. I'm able to be around a lot of diverse cultures, probably more so than most people. That's always helped me; I can mingle through racial lines."
"Asian, Mexican, white, black — I see more people living harmoniously here. Maybe it's southern hospitality, but people tend to be more polite here. They smile and try to be nice to each other, and that means everything. Being courteous is an initial connection with people."
"I feel like I have a broader truth, a natural perspective in the spiritual world," Patton continued. "We are all connected, but some people like the divisions. They're capitalizing off of us: the red, the blue, the white, the black, and all that junk. As soon as we figure it out and start loving each other again, it's going to be alright."
Robert D. Fowler Family YMCA Relaunches Manning Playground Fundraising Campaign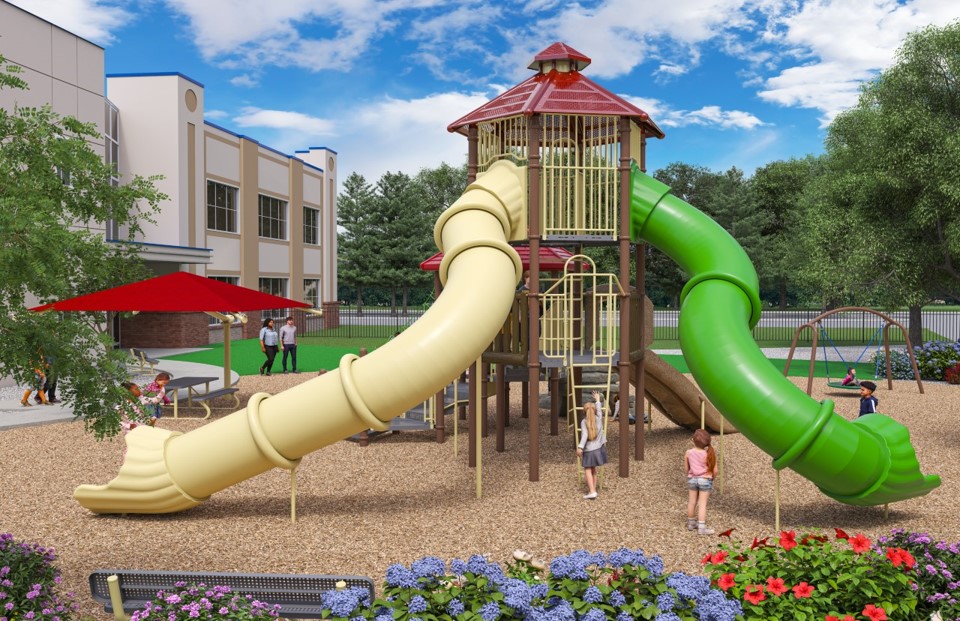 YMCA of Metro Atlanta announced September 18 that it has relaunched the John Manning Playground Fundraising Campaign to raise an additional $25,000 to reach its $200,000 goal for a new state of the art playground for the Robert D. Fowler Family YMCA, an initiative introduced in fall 2019 that was halted due to the uncertainties of the coronavirus pandemic. 
John Manning was a dedicated YMCA volunteer, active church member, respected family and corporate lawyer and Peachtree Corners community member who left a legacy of service and friendship. The new playground will incorporate educational and creative-based play structures for all ages. Landscaping in and around the playground will provide a new park-like setting for families to enjoy. The Y is looking to volunteers, members and business for their support in bringing honor to Manning and his legacy through the new amenity.
"We are excited to safely welcome back our members and children into our daycare programs," said Mark Thornell, executive director, Robert D. Fowler Family YMCA. "The Manning playground is something for us all to look forward to as we are on schedule to break ground in the fall."
A featured donor is Manning's 12-year-old granddaughter Caroline, who has instructed acting camps for her peers the past three summers to raise money for the playground. Caroline aims to raise enough money to reserve a "Camp Caroline 2020" brick on the park grounds in memory of her grandfather.
"We are blessed with an amazing playground committee who has worked tirelessly to secure donations to make this dream come true," said Sarah Manning Locke, playground committee co-chair and Manning's daughter. "We are so close to our goal and are having to get creative to see everything to completion due to the coronavirus uncertainty. I love that Caroline is on board to pitch in with her Camp Caroline donation."
Those interested in donating or purchasing a brick to help pave the way for Y children, can do so on the organization's website ymcaofmetroatlanta.givingfuel.com/john-manning.
Flood Awareness in Peachtree Corners

As we approach the tropical storms and hurricane season, the city would like to bring awareness to the various resources provided by the city of Peachtree Corners for floodplain awareness.
Peachtree Corners is bordered by the Chattahoochee River to the north. Additionally, tributaries and streams run throughout the city. Flooding damage can occur due to large rainfall events or when the natural flow of water is redirected.
A wealth of information can be found on the city's Floodplain Management webpage that pertains to:
• Flood Insurance Rate Maps (FIRM) – the only legal document allowed to be used by lenders to write a flood insurance policy.
• Floodway Data – Properties located in or near the floodplain have special regulatory requirements for development. Prior to any building construction, please apply for a building permit
• Special flood-related hazards – such as local drainage problems, areas predicted to be flooded in the future, and erosion
• Approximate Depth of Flooding – information about how deep flood waters can be anticipated on a property can be provided
• Historical flood information – to find out if a property has been flooded in the past or is a repetitive loss
• Wetlands and Natural Conservation Data – areas mapped in the: National Wetlands Inventory, critical habitat by the US Fish and Wildlife Services, areas receiving natural floodplain functions
• Flood Insurance – it is mandatory for a property located in the Special Flood Hazard Area (SFHA) to purchase flood insurance
Gwinnett County Burn Ban Ends Sept. 30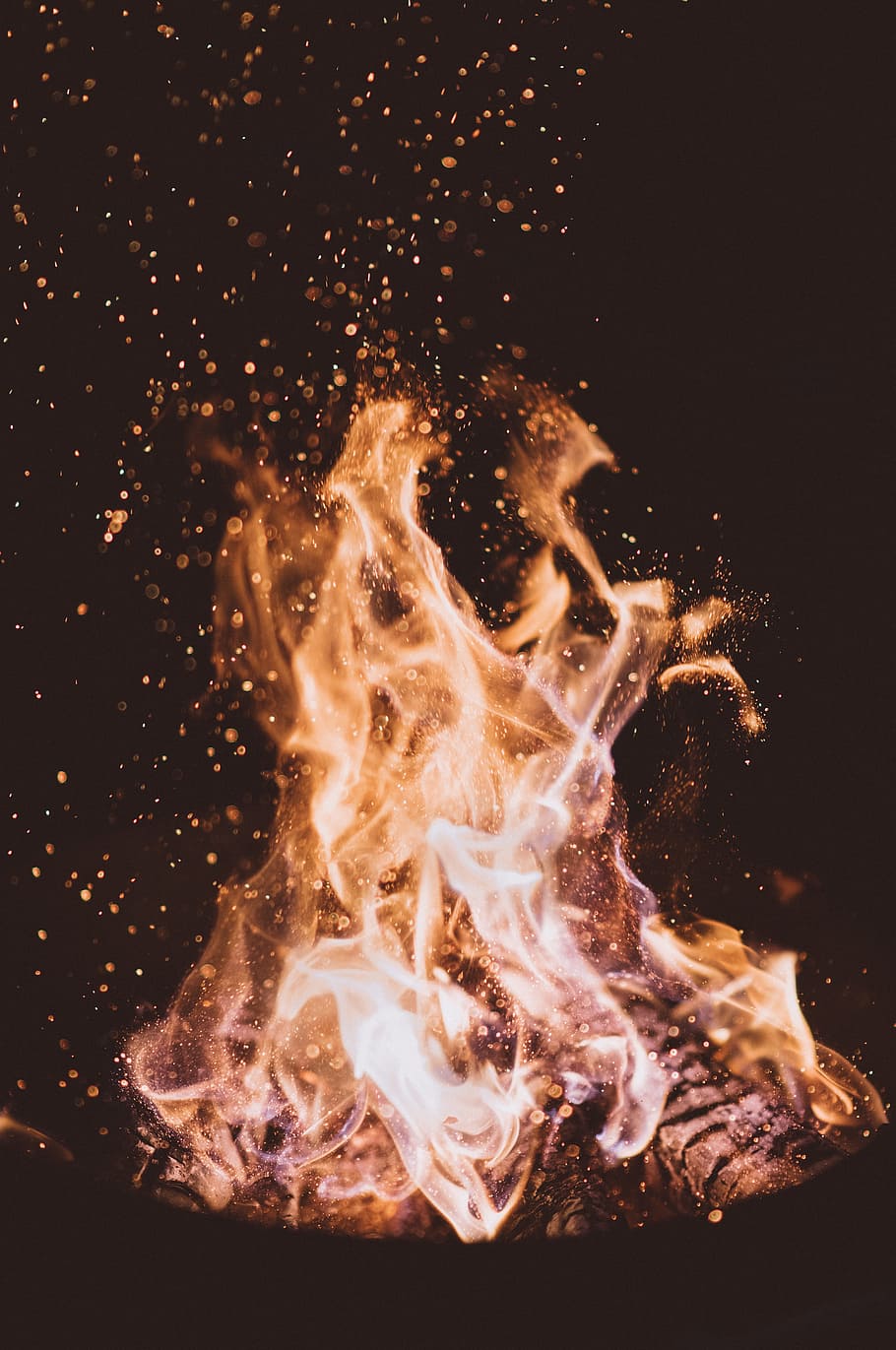 The Georgia Environmental Protection Division (EPD) imposes a total ban on outdoor burning in Gwinnett County annually from May 1 to September 30.
Once the Burn Ban has been lifted on Oct. 1, please note you MUST first check with Gwinnett County Fire Marshall as to whether it is an allowable burn day. Many factors such as atmospheric conditions come into play that affect whether you can burn, and this can change daily.
A few of these factors are – prevailing winds that are predicted to be, or are, in excess of 15 miles per hour, air pollution episodes, the National Weather Service issues a "Red Flag Warning" or a "Fire Weather Watch," when there is fog, rain, or a cloud base that is diffused or ill-defined – these are just some of the factors taken into consideration as to whether it will be an allowable burn day or not.
The burning of leaves, limbs, and natural vegetation on one's property shall not be less than fifty (50) feet from any structure and not less than twenty-five (25) feet from the property line. No burning of solid waste or household garbage is allowed. Burning is NOT allowed on Sundays or at night.
This is not the full content of the Gwinnett Department of Fire and Emergency Services "Outdoor and Open Burning" and "Outdoor Burning Ordinance Restrictions" and should not be interpreted as such. For the complete content please visit the Gwinnett County Fire Marshal site then select the tab on the left marked "Outdoor Burning."
Remember BEFORE BURNING check with Gwinnett County Fire Marshal first at either of the two contacts below:
Burn Information Line– 678-518-4979 or www.gwinnettfiremarshal.com
The Burn Information line and website are updated daily by 9:00 a.m.
If you suspect someone is improperly burning, please report it by calling 770-513-5700.
*Remember: Do not bury the fire. The fire will continue to smolder. Tree roots could catch on
fire which will eventually surface and start a wildfire. If it's too hot to touch, it's too hot to
leave!