Councilmember Sadd Schedules Town Hall Meeting for January 21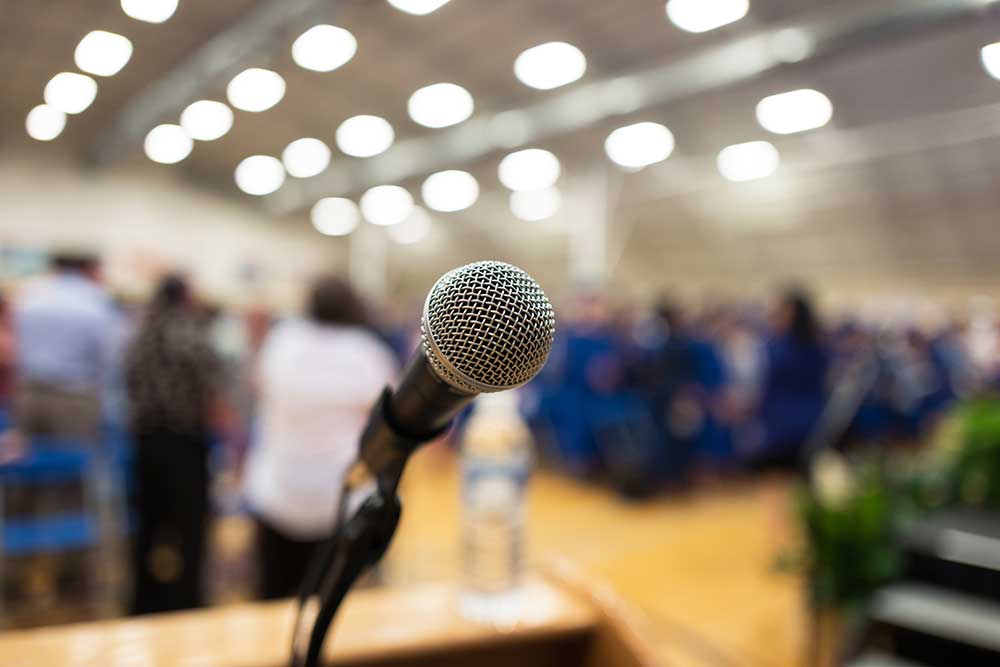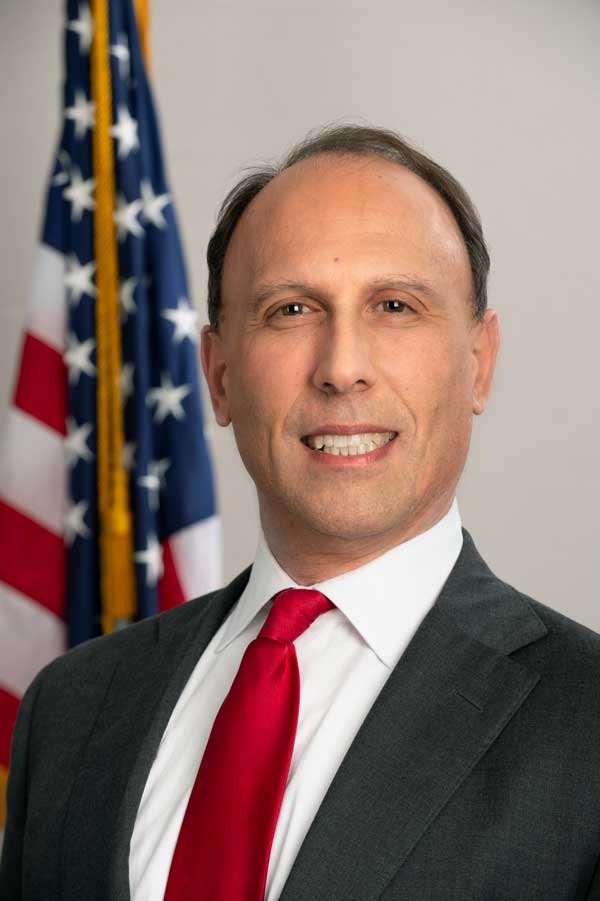 Post 1 Councilmember Phil Sadd is hosting a town hall meeting on Tuesday, January 21 at 7:00 p.m. at Winters Chapel United Methodist Church, 5105 Winters Chapel Road.
Issues to be discussed include:
Spalding Drive Widening and Holcomb Bridge intersection improvements
Crime Prevention Initiatives
Town Center Upcoming Projects
Curiosity Lab Autonomous Vehicle Test Track
Re-development Efforts
"If you've ever driven on Spalding Drive between Winters Chapel Road and Holcomb Bridge Road during rush hour, you've probably experienced significant delays and extended wait times, said Councilmember Sadd. "At the town hall meeting, we will provide an overview of the Spalding Drive project and explain how it will help improve traffic flow and increase pedestrian safety.
"This project will bring incredible improvements to our city, and we want to provide our citizens with an opportunity to understand the plans and ask questions.  In addition, we will provide updates on other key activities taking place throughout our city." 
The Peachtree Corners mayor and council members, as well as other elected officials with common jurisdiction, will be in attendance to inform citizens of key matters impacting the community. The town hall meeting will include an open Q&A session, giving citizens an opportunity to voice concerns and ask questions of their local representatives.
The town hall meeting will be held in Peachtree Corners District 1, and is open to all citizens.
Source City of Peachtree Corners
State Court Judges Announce Arraignments and Criminal Hearings are cancelled effective immediately All state court arraignments and criminal hearings are cancelled effective immediately until July 17, 2020, at 5 p.m. due to the public health emergency. This cancellation applies only to state court criminal cases. These matters will be rescheduled at a later date.
Source: Gwinnett County Administrative Office of the Courts
Building Southwest Gwinnett County – Annual Mayors Panel Discussion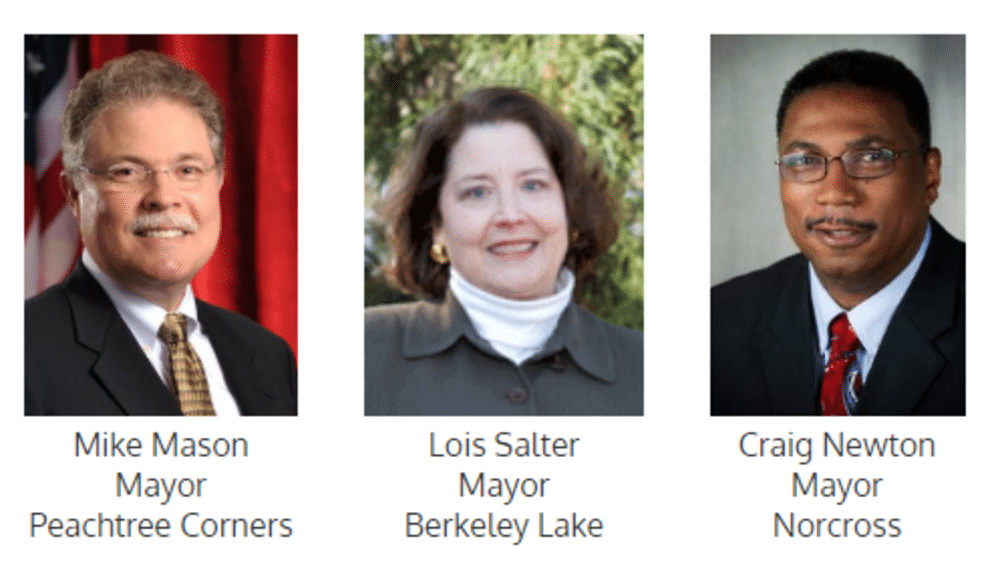 The Southwest Gwinnett Chamber of Commerce presents a panel discussion of the common issues of the cities that are the Gateway to Gwinnett. This is a great opportunity to ask questions about the issues that affect our community and our businesses. This event is part of the First Friday Breakfast program and it will be held on July 10 from 7:30-9 AM at Atlanta Tech Park.
The mayors of Berkeley Lake, Norcross and Peachtree Corners represent three of Gwinnett's most diverse cities: one of the biggest cities and one of the smallest cities in population, one of the newest and one of the oldest cities in the county, and as a group, one of the most diverse ethnic populations in the country. Many of our concerns cross the boundaries of these three cities and certainly the economic health of any one impacts the businesses in all three.
Our moderator will be posing pre-submitted questions to each of the mayors and as time permits questions from the audience. Topics will include issues facing each of the cities and common issues facing Southwest Gwinnett County. This is a great opportunity for our audience to be engaged in the direction being taken by the cities in the Southwest Gwinnett Chamber community. 
Please submit questions to this email address: bcoffey@southwestgwinnettchamber.org with the subject "I have a question for the Mayors".
City Issues Proclamation Condemning Racism Ahead of Georgia Assembly Passage of Hate Crimes Bill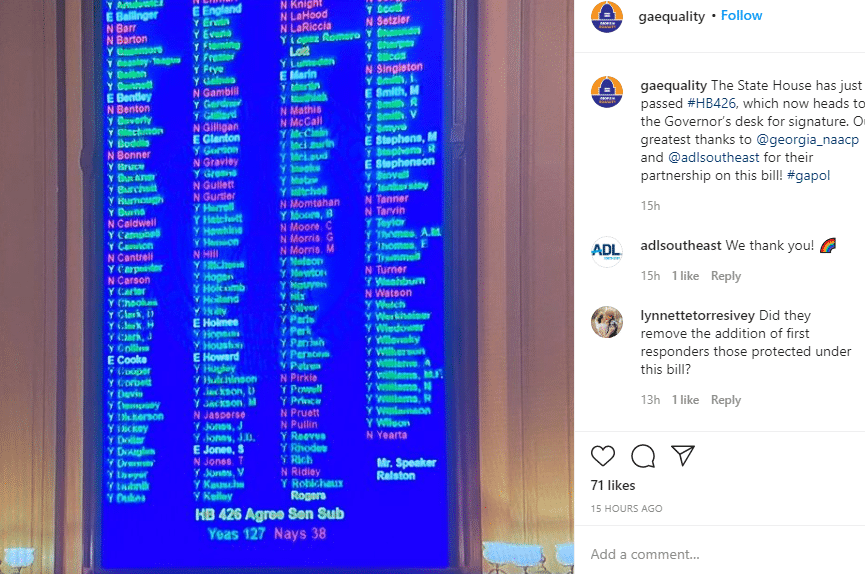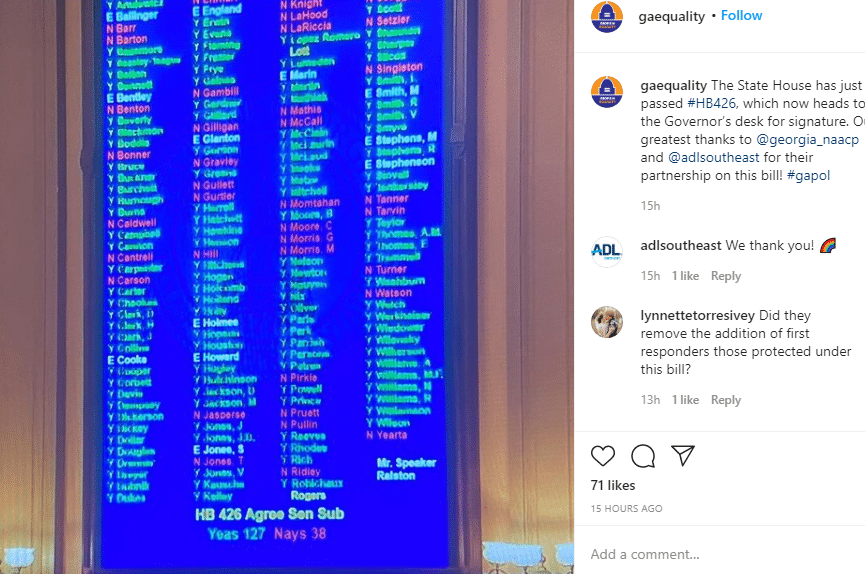 Yesterday, the City of Peachtree Corners issued a proclamation condemning racism and urging the Georgia General Assembly to enact hate crimes legislation.
The Georgia legislature on Tuesday approved a hate crime bill that will allow enhanced criminal penalties for people who target others because of their race, gender, sexual orientation or other reasons.
According to CNN, Gov. Brian Kemp's communications director tweeted that Kemp would sign the bill, pending legal review.
The Georgia State Senate press office, HB 426 passed by a vote of 47-6 and was immediately transmitted to the House. The House voted 127-38 to pass the bill.
Georgia has been one of four states without a hate crime law.
The GA House Bill is here [PDF]