Gwinnett Public Library Joins County Summer Meals Program For Kids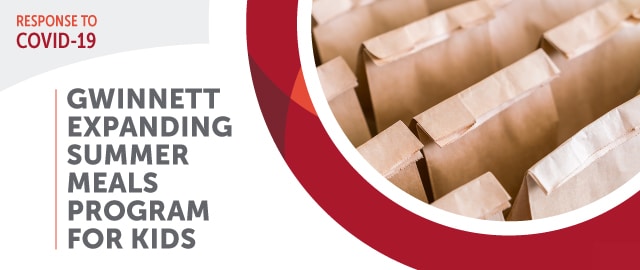 Gwinnett County and Gwinnett County Public Library are collaborating to provide summer meals at two library branches for youngsters needing food as a result of the COVID-19 pandemic.
"We appreciate the library system partnering with us to help children in need during this difficult time," said Gwinnett Board of Commissioners Chairman Charlotte Nash. "The library system's participation allows us to reach more families and hopefully ease their burden a little bit."
With the library branches, Gwinnett now has 20 locations countywide where children 18 years old and younger can pick up free grab-and-go breakfasts and lunches. Parents can pick up nutritious meals for their children at the locations to take home or the children can pick up their own meals. The meals, which consist of things like sandwiches and wraps, meet USDA guidelines.
"Libraries are more than just places for books now," said Charles Pace, executive director for the Gwinnett County Public Library. "With educational programs, job training seminars, lectures and now summer feeding programs that we offer, Gwinnett County Public Library strives to be an essential partner with the people we serve."
Locations were selected based on school clusters with 50 percent free-and-reduced-lunch student populations. Participating library branches are the Lawrenceville Branch and Snellville Branch of the Gwinnett Public Library starting Wednesday, May 27.
The County program, part of the Summer Food Service Program offered through the U.S. Department of Agriculture, is being sponsored by the nonprofit Georgia Nutritional Services Inc., which will provide the vendor for the meals. Funding for the program comes from the USDA.
Registration is not required. Meals can be picked up between 11 a.m. and 1 p.m. while supplies last at:
The County's Summer Meals program complements a summertime meals program for students offered by Gwinnett County Public Schools. Meals are also available for adults with disabilities. The school district will ramp up its Seamless Summer feeding program for children June 8 through June 26, and will provide school locations once they are finalized.
For more information, visit www.GwinnettSummerMeals.com or call 770-822-8840.
Revington neighborhood transforms tennis courts into victory garden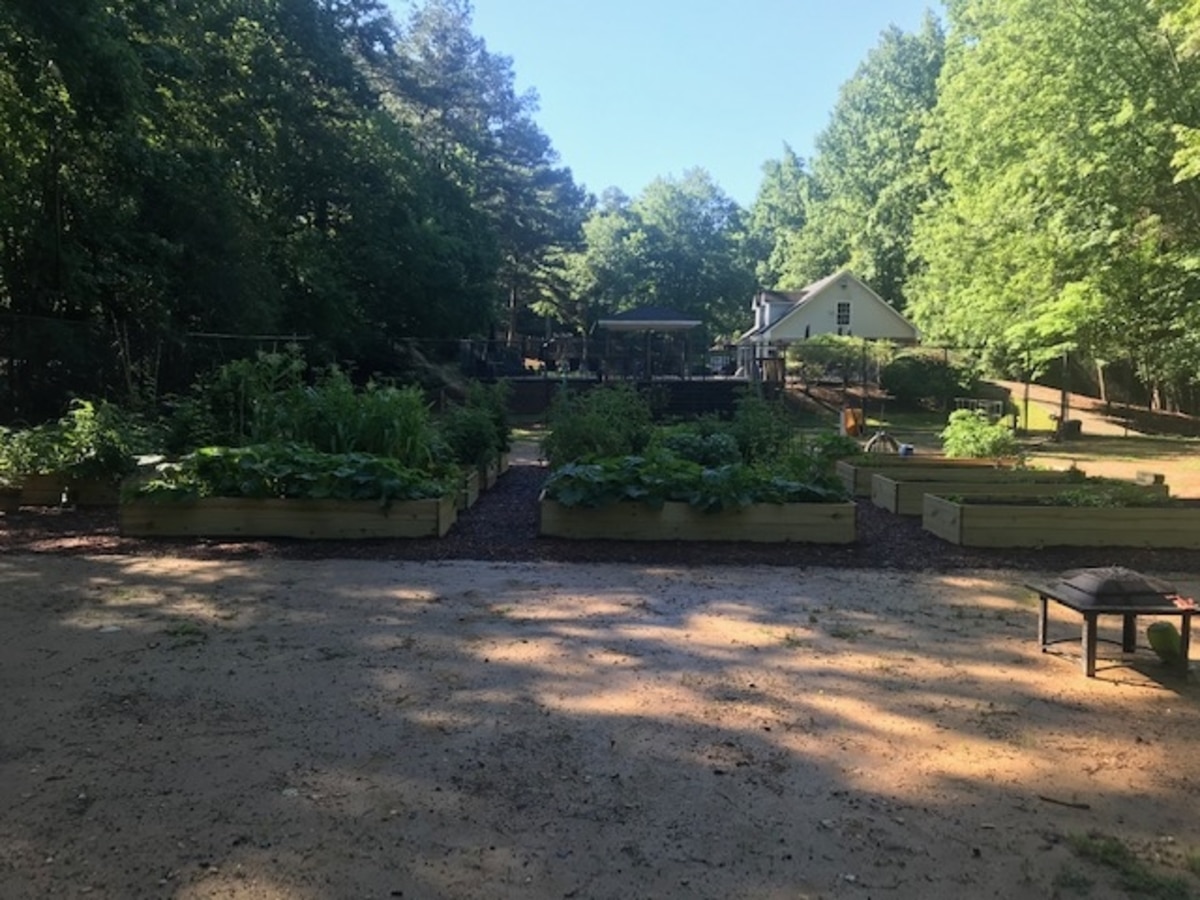 Looking on the bright side can be tricky these days, but residents of Revington on the River soak up the sun by working together to renovate their abandoned tennis courts into a lush, lively victory garden. The tennis courts near the community pool had been unused for a few years so members of the Revington Homeowners Association and interested homeowners began to discuss a plan to "someday" convert the tennis courts into a community garden. Then after health and safety concerns related to Covid-19 required many people to stay close to home, "someday" came a lot sooner than expected.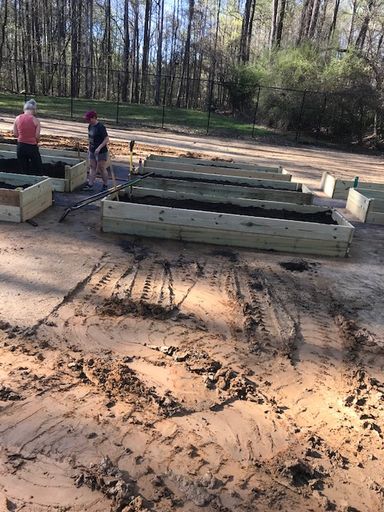 As a relative newcomer to the neighborhood and a retired Texas transplant, Ed Stockhausen searched for a way to connect with his neighbors and to contribute to the community. So naturally, when the victory garden project came up, Ed jumped in with both feet.
"I went out and bought a bunch of boards, basically started building the first set of boxes. I've done a lot of landscaping on my property, so I had a good idea of what we needed. I brought in a bunch of rocks, a bunch of soil," Ed said.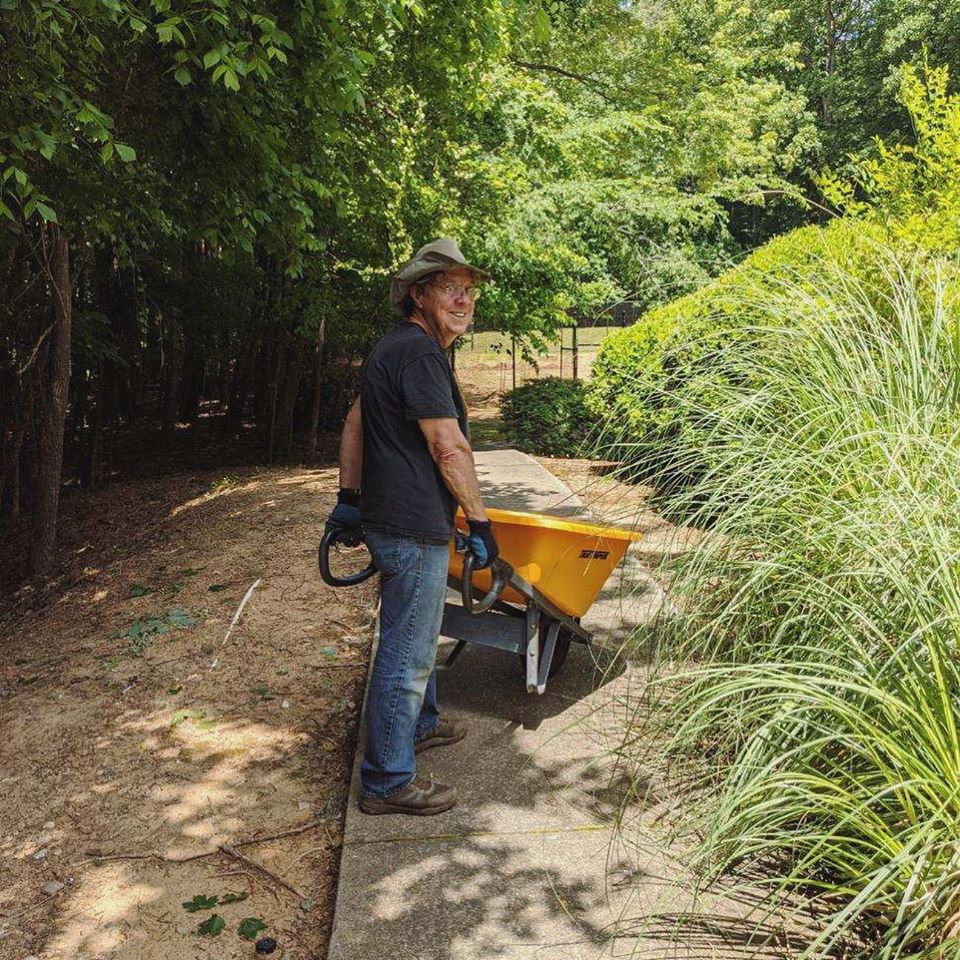 Ed laid out the initial plans for the first twelve boxes, with dimensions of 4ft long, 4ft wide by 20in high. Ed was quick to say that this was a joint neighborhood project with lots of hardworking and cheerful people chipping in. He simply served as the first to break ground and get things organized so that others could come and join in the fun. Due to a family emergency, Ed was out of town for six weeks towards the completion of the project. But the work continued as more and more neighbors marveled at the progress. One neighbor even rode in on big Bobcat machinery to speed things along.
"It's been amazing. We've put in a fire pit and we have two tee-pees made out of bamboo out of somebody's yard. The kids did that and planted beans around one of them and peas around the other," said Karen Walkup, Revington resident.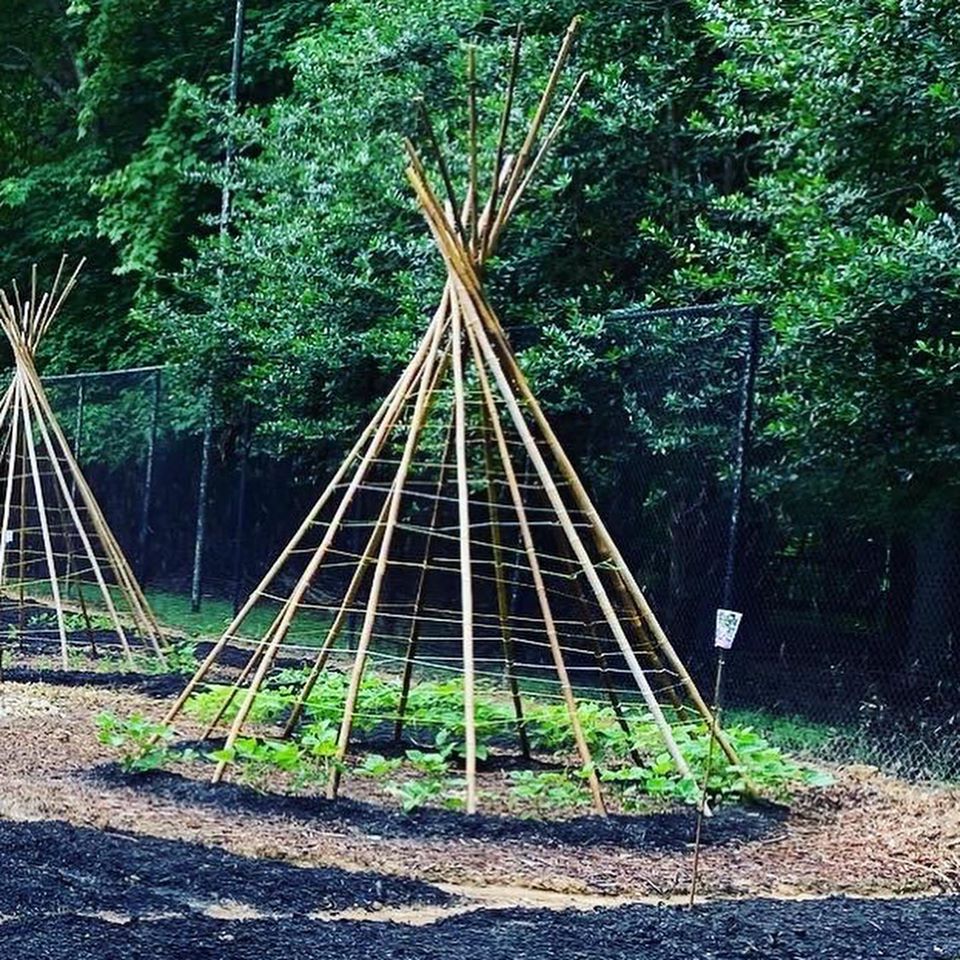 Karen estimates that there are now 15 tended beds managed by individual neighborhood families, as well as designated community areas for shared use. The variety of plants is impressive, from fresh flowers to delectable tomatoes, cucumbers, okra, watermelon, pumpkin and more.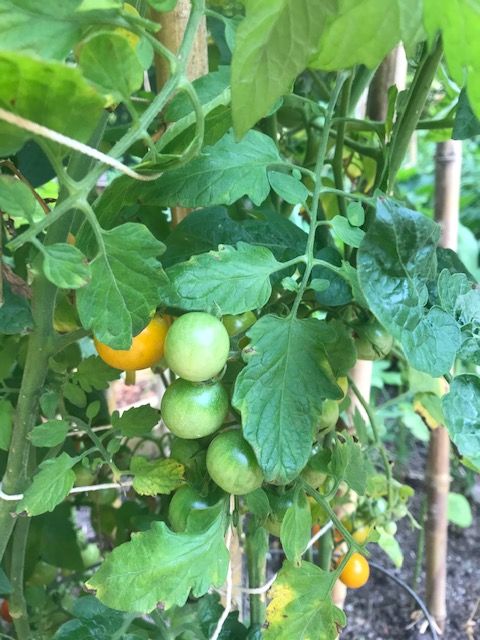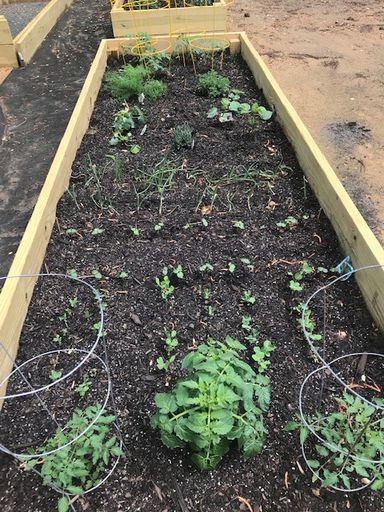 The green garden breathes life into an already vibrant community and gives us hope for the future as we see like-minded individuals work towards a common goal to make things better. Thanks for sharing your story with us, Revington Community Garden.
The many fun features of Peachtree Corners Town Center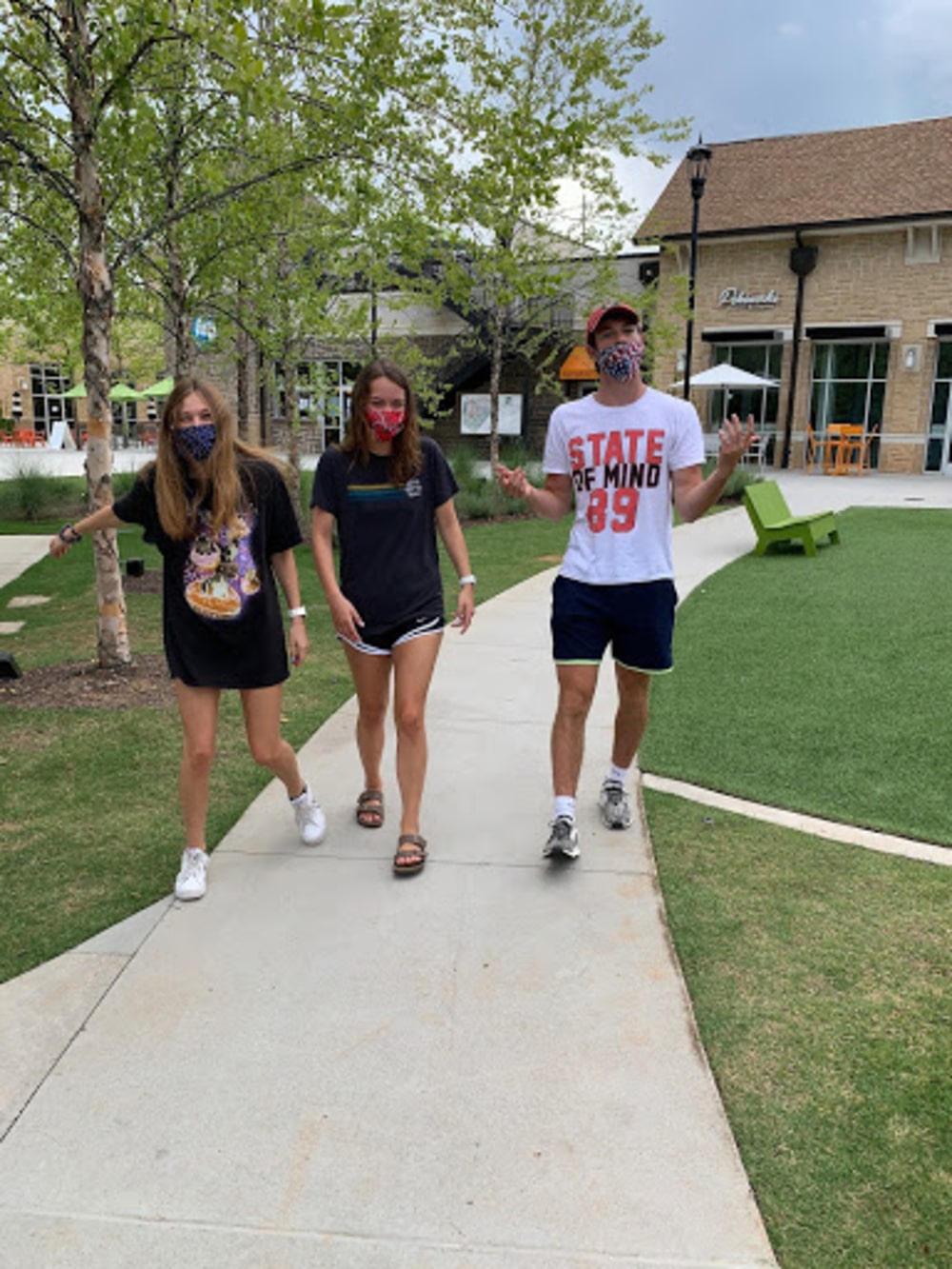 Even though we are in uncertain times, the city of Peachtree Corners is taking steps to keep our citizens active and healthy during the pandemic. Along with great restaurants and stores, recently the city has added many new fixtures to the Town Center for people of all ages to enjoy. These add-ons include a fun new climbing station where you can practice your monkey bars skills, or even try to race your friends to the top. Along with these new additions, students still enjoy going down the town center's famous slide with their friends.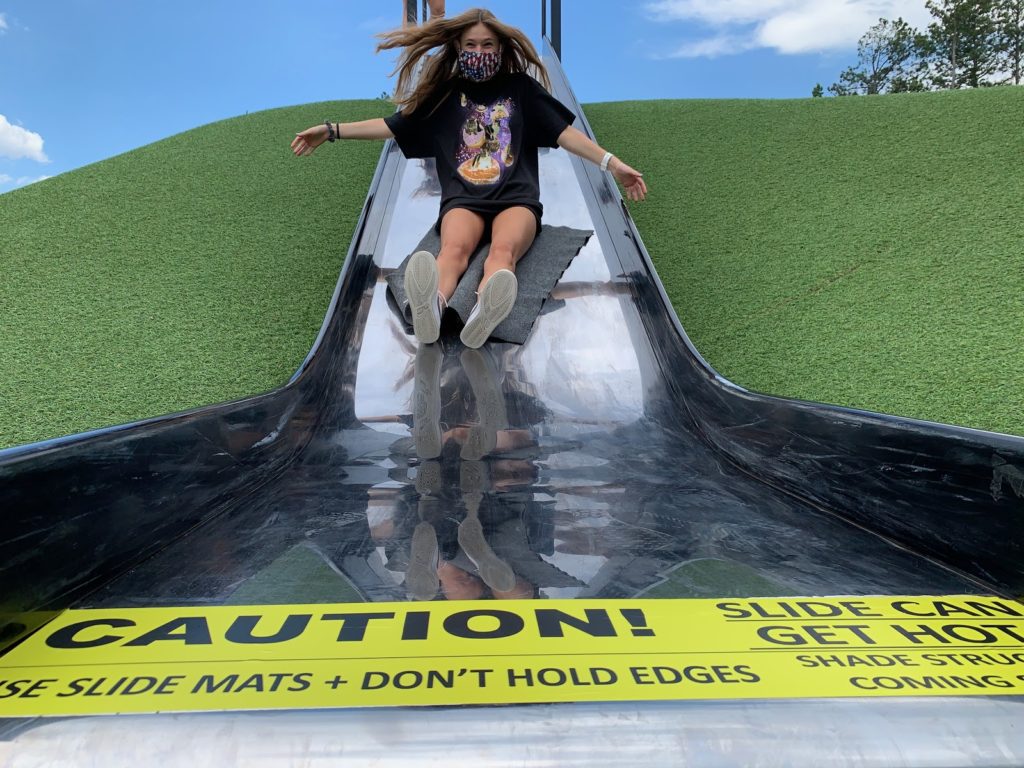 To top off a fun day in the sun, everyone can take a pleasant walk along the greens for fresh air and a great view of the town center shops. All these activities can be done safely while practicing social distancing, and wearing a mask to protect yourself and others from the virus. After a great day in the heat, don't forget to check out some of the Town Center's great shops and restaurants like Buff City Soap, Lazy Dog Cafe, or Beard Papa. You can also pop into Gong Cha for a refreshing tea to beat the heat and make this summer in Peachtree Corners your best one yet.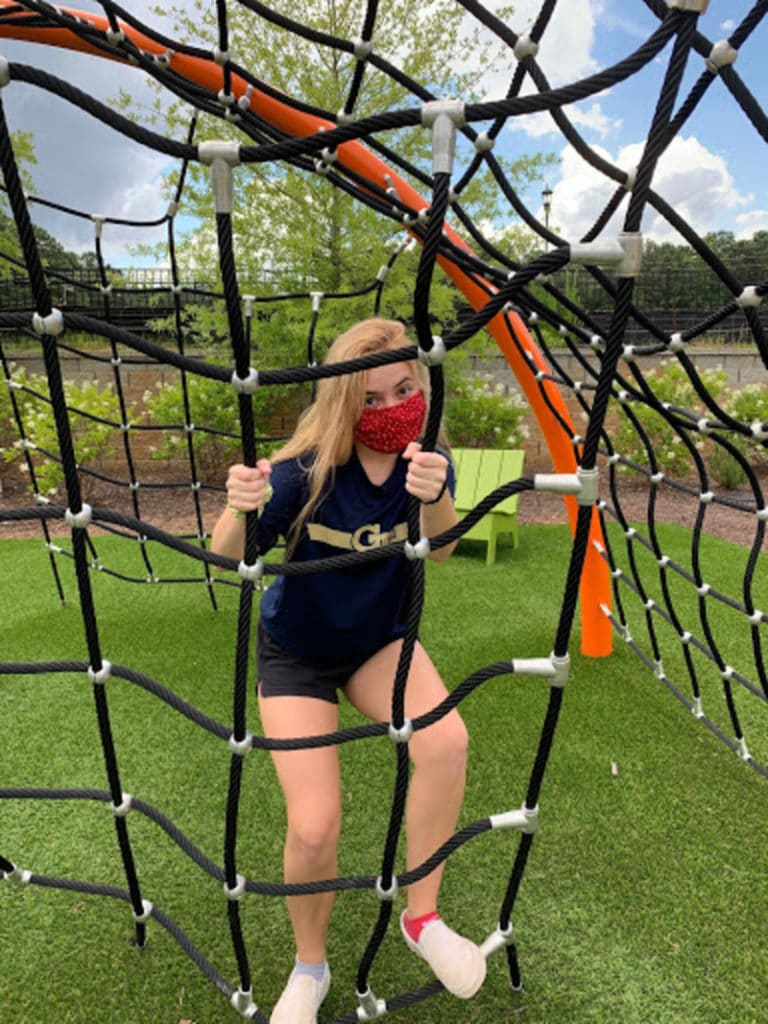 Peachtree Corners Celebrates 8th Anniversary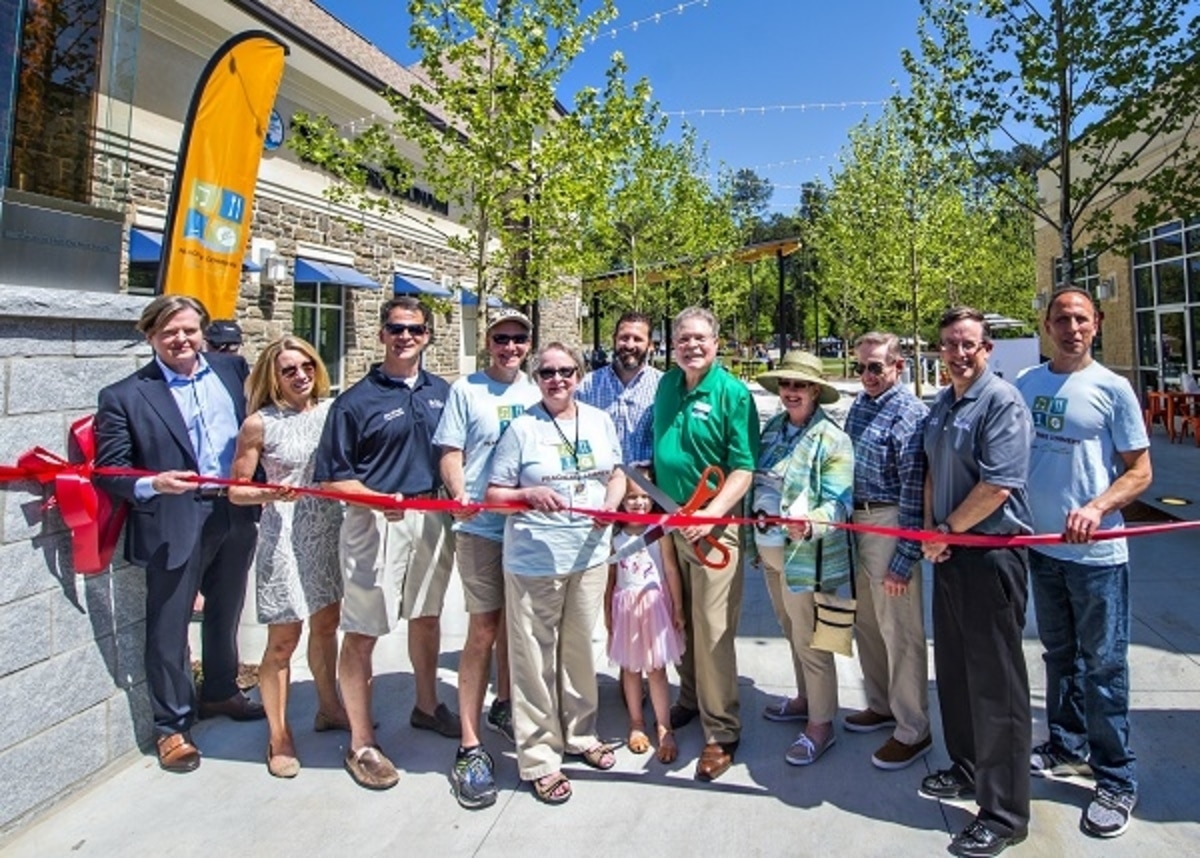 On July 1, the City of Peachtree Corners officially celebrated its 8th anniversary. It's been an eventful eight years. The list of accomplishments since its incorporation on July 1, 2012 continues. A new Town Center, a Veterans Monument to honor our veterans, the launch of Curiosity Lab, a soon-to-be-complete pedestrian bridge, are just some of the recent highlights.
The city's 11.5 mile multi-use trail, named the Corners Connector, continues to expand. A portion around Technology Park Lake was just completed — expect news of a ribbon-cutting to be announced soon.
New businesses continue to open and re-locate to our city by the river enhancing the economic development of our city. And thanks to prudent financial management, the city continues to maintain its zero millage rate. Happy 8th anniversary Peachtree Corners.