Tara's Journey Leads to a Healthier Path for Georgians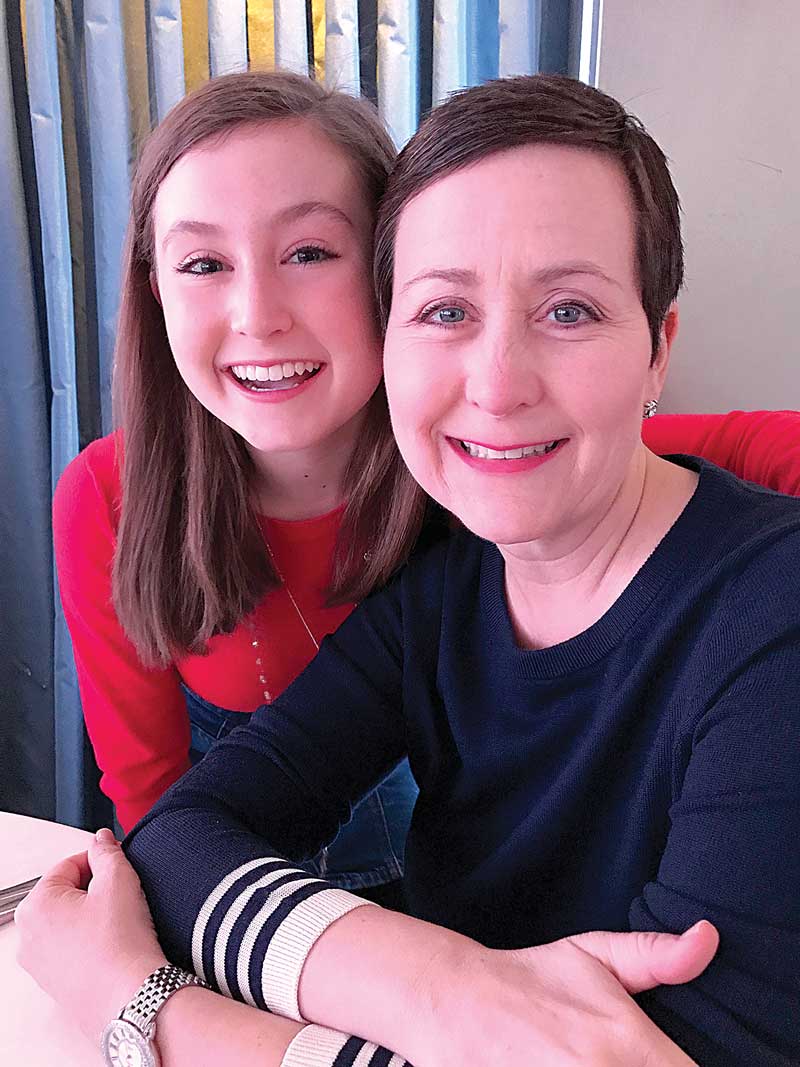 Peachtree Corners resident Rich DeAugustinis is driven in what he's doing to bring about specific legislative changes for Georgia. It's important.
That's because Tara, his late wife and teenage daughter Aubrey's mom, lost her battle against mesothelioma far too soon.
"Most Americans aren't even familiar with the disease," Rich said. "It's a rare cancer, but deadly."
Tara's Journey
Tara was diagnosed with mesothelioma (or meso) in early 2016 at age 45. Just before her lung surgery in 2016, she wrote: "I am mentally and physically ready. I know this will be difficult, but I am a fighter."
Throughout her 15-month ordeal, with surgery, setbacks and sadness, Tara pushed forward with all her strength. As the months slipped by, the DeAugustinis family continued to share their thoughts, as well as prayers for their family, friends and for those who might be facing similar circumstances.
By November of 2016, Rich wrote: "Tara will be continuing radiation treatments through Thanksgiving week. As a result, we expect the next couple of months to remain challenging."
By spring of 2017, the journal betrayed a hint of sorrow: "This week we have learned that Tara's latest scan shows the mesothelioma has spread to her remaining left lung, and also in the abdomen and in several lymph nodes. Bottom line," Rich wrote, "the immunotherapy is not working."
Tara continued to be strong as she added later: "So what is next?… I keep fighting…We focus on one day at a time. I start a new drug protocol at the end of the month. It is a combination of two immunotherapy drugs."
But, on May 19, 2017, her husband added his most heartbreaking note: "Tara's battle with mesothelioma is coming to an end…we don't know how much time she has left."
Sadly, four days later, Tara died.
What's Next?
Working through a tremendous amount of personal grief, Rich knew he had to change the public's awareness of meso through education.
"That first year, I was shell-shocked," he admitted. It took him about a year to emerge. He wanted to move forward with his life and be the father his daughter needed.
When he decided to take on the battle of educating others about meso, he realized how difficult it was to find credible information. In fact, it was challenging.
Many folks don't have the resources that Rich does. As a highly educated Georgia Tech alum and 30-year Coca-Cola executive, he has the background to understand the research and the finances to travel wherever is necessary. So today, he is fighting for Tara as well as all the families who experienced meso before her and those who are experiencing it today.
Finding the Cause
Meso is associated with environmental and occupational inhalation exposure to asbestos fiber, according to the experts. Rich said that meso's delayed attack can take place decades after initial exposure. "Asbestos is still very much present in the community around us," he said.
For years, asbestos was widely used as a form of insulation in many industries. People who worked in paper mills, shipbuilding or construction are particularly vulnerable. The microscopic fibers can get lodged in the lining of the lungs or tissue surrounding other organs. Loose asbestos fibers breathed into the lungs can cause several serious diseases—including malignant mesothelioma.
Tara didn't work in any of those industries. She was exposed to baby powder during her childhood years, according to her husband. And it is that powder that Rich believes contained asbestos.
"I believe that's what happened to my wife," he said.
This led to his conviction that Georgia should ultimately ban asbestos in all products. Although the dangers of asbestos are well known, and building codes were changed throughout the 70s because of it, the use of asbestos is still alive and well in Georgia, Rich said.
"Many people think of asbestos as yesterday's problem," he explained. "It's today's problem, too. Years ago, we figured out it was a deadly carcinogen."
A Day of Mesothelioma Awareness
To support meso awareness, Rich and his daughter Aubrey were at the state Capitol on September 26, 2019. The date was proclaimed Mesothelioma Day by Georgia Governor Brian Kemp.
Rich and Aubrey were joined by state Rep. Beth Moore and state Sen. Sally Harrell, both of whom plan to introduce legislation to ban asbestos in products during the current legislative session. At the Capitol, Rich took time to share his wife Tara's battle with the debilitating disease.
"Tara lost everything to mesothelioma," he said, "and we lost Tara."
Continuing the Journey
Today, Rich is on the board of the Mesothelioma Applied Research Foundation, a nonprofit charity dedicated to ending meso and its suffering. For him, success would be "banning asbestos completely and educating the public about its dangers."
Asbestos has been banned in 55 countries worldwide, according to asbestosnation.org. Rich stated that most people don't realize that among industrialized nations, the U.S. is one of the few that doesn't have a ban on asbestos. "There's no such thing as an understandable or acceptable cost to including asbestos in any products," he said.
Meso is one of the most painful and difficult cancers for any human being to go through, Rich said, "and yet it propels me to get out of bed every day to fight the good fight." He added that he'll be motivated for the rest of his life to help drive the necessary legislative changes for Georgians.
"Tara's death was a preventable tragedy," Rich said. "I'm seeking justice. I want society to make different decisions to protect the health of our citizens. It's only those who are left behind, who have had their lives profoundly and completely changed by this disease, who can say, "this is unacceptable." ■
Tara's Journal
When death comes to one mother, one daughter, just one person, it takes on a deeper meaning. To help others understand Tara's journey, the family shared their deepest feelings from the beginning to end. Every stage of the journey has been chronicled in Tara's journal, which is online at
curemeso.org/blog/tara.

Mesothelioma Applied Research Foundation
703-879-3820, curemeso.org
American Cancer Society
800-227-2345, cancer.org/cancer/malignant-mesothelioma.html
National Institutes of Health (NIH)
National Cancer Institute (NCA)
800-422-6237, cancer.gov/types/mesothelioma
Centers for Disease Control and Prevention (CDC)
Agency for Toxic Substances and Disease Registry (ATSDR)
800-CDC-4636
Waste Management suspends pick-up of bulk, yard waste, and anything outside of the carts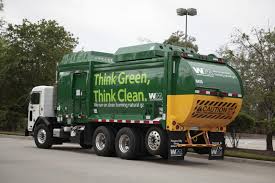 Due to reduced staffing levels, Waste Management will be limiting certain services so that they can focus their remaining staff on trash collection. These changes are effective Monday, March 30 and continue until further notice.
Drivers will not be able to get out of their trucks to collect items sitting outside the trash or recycling carts. Only what is in the carts will be collected.
Yard waste services and bulk item pickup is temporarily suspended. These items will not be collected. (Yard waste fees will be credited back to your account by Waste Management for as many weeks as the service is suspended.)
As always, please place your carts at the curb and away from your mailbox to make it easy for the robot arm to reach them. If your mailbox is on the right side of your driveway, put the carts on the left side (and vice versa).

Above source: Councilman Eric Christ
Waste Management Notice:
Waste Management has significantly reduced its field work force in response to the COVID-19 pandemic. Consequently, effective Monday March 30, Waste Management will be suspending pick-up of bulk, yard waste, and anything outside of the carts until further notice. Pick up of solid waste and recycling carts will continue as normal. Thank you for your patience and understanding
Q & A on Stay-at-Home Order from the Mayor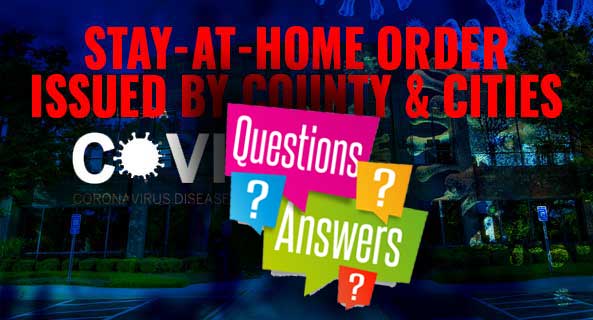 The Emergency Order becomes effective March 28
On March 17 there were 7 cases of COVID-19 in Gwinnett County. Ten days later there were 78. The very next morning there were 83. More compelling, there is a 6 to 7-day delay in getting test results, plus testing is limited to only first responders, medical personnel, and sick people. I think you get the point. As a result, when the County asked all the Cities to join them in a stay at home order, our Council was unanimous in support.
This decision was not made impulsively or without due regard for the impact on our business community. You should know by now how business-friendly we are. Rather we chose to find that balance between your health and your paycheck that we thought was in everyone's best interest. We will do what we can for our businesses separately. For now, our health is paramount.
What is a stay at home order? Below you'll find a basic, simplified Q&A that walks you through what it means. Please note, this list is intended as a living document. We expect lots of questions and clarifications, so do not hesitate to contact us at info@peachtreecornersga.gov, or mmason@peachtreecornersga.gov with your questions. We'll update the Q&A as things change.
Most importantly, take this seriously. STAY HOME. We'll be back to concerts on the Town Green before you know it.
Stay-at-Home Q&A
Q: Does this mean I must stay inside my home/apartment all the time?
A: No, the Emergency Order directs everyone to stay in their place of residence unless they leave their homes for an essential activity.
Q: What are essential activities?
A: Essential activities include:
· Grocery shopping (including restaurant takeout), picking up medical supplies or medication, visiting a health care professional or to obtain supplies needed to work from home, or to go to your place of work, only if it's an essential business (which provides an essential activity).
· Outdoor activities such as walking, hiking, running, bicycling, and other physical activities, as long as you comply with the social distancing requirements (remain at least 6 feet apart from those other than your immediate family).
· You may also leave to care for a family member or pet in another household.
Q: What is an essential business?
A: Essential businesses include:
· Medical facilities, grocery stores, certified farmers' markets, farm and produce stands, supermarkets, food banks, convenience stores, and other establishments engaged in the retail sale of canned food, dry goods, fresh fruits and vegetables, veterinary clinics, pet supply, fresh meats, fish and poultry and any other household consumer projects such as cleaning and personal care products.
· Restaurants that offer food only through delivery, takeout, or drive-thru.
· Establishments that sell alcoholic beverages can sell unopened bottles of liquor or wine, or new sealed growlers, curbside to takeout customers only.
· Businesses and other organizations that provide food, shelter and social services and other necessities of life for economically disadvantaged or otherwise needy individuals.
· Banks and related financial institutions.
· Hardware stores
· Plumbers, electricians, exterminators, lawn service, cleaning services, and other service providers necessary to maintaining safety, sanitation and the essential operation of residences
· Mailing and shipping services including post office boxes
· Laundromats, dry cleaners, and laundry service providers
· Businesses that supply products needed for people to work from home
· Businesses that deliver groceries, food, goods, or services directly to residences,
· Airlines, taxis, and other private transportation services providing transportation for essential activities
· Home-based care for seniors, adults, or children
Q: What is essential travel?
A: Any travel related to an essential activity, essential business or essential government functions. All other travel is restricted.
Q: Can businesses stay open as long as they comply with the 6-foot social distancing rule?
A: No, only essential businesses providing essential services may remain open.
Q: Can my children play with my neighbor's children?
A: Only if they maintain the social distancing requirement of 6 feet.
Q: Can I socialize with my neighbors outdoors as long as we remain 6 feet apart?
A: Yes, but remember, this Local Emergency Order is necessary to protect the health and well-being of all who live and work in our city. This is temporary, we will get through this tough period, there will be plenty of opportunities to socialize if we all work together.
Q: Is the Town Green open? Can I take my family there?
A: Yes, the Town Green is open, however, the playground and restrooms will remain closed during the pandemic. Please remember to maintain the 6-foot social distance requirement.
Q: How long will this Emergency Order be in place?
A: This Emergency Order became effective at 12:01 a.m. on March 28, 2020 and will continue to be in effect until 11:59 p.m. on April 12, 2020. It may be extended, rescinded, superseded, or amended by the Mayor and City Council.
Q: The Department of Public Health has ordered that certain higher-risk population remain quarantined or shelter in place for 14 days. Who are considered at higher risk?
A: Individuals 60 and older and those who are medically fragile such as those who are undergoing cancer treatments, have heart and lung conditions, asthma, and other serious health conditions that put them at risk if exposed to the coronavirus.
Q: Is it OK to attend drive-in church services?
A: While we understand the desire of local churches to gather in worship, we encourage our churches to abide by local limits on social gatherings. Many of the large COVID-19 outbreaks occurring across our nation are directly linked to places of worship and similar social gatherings. The existing state of emergency prohibits gatherings of 10 or more people, which includes weddings, funerals, and church services. This would include a drive-in church scenario.
Q: Does this Emergency Order include a curfew?
A: No, this emergency order does not include a curfew.
Q: What is the best source for finding ways to protect me and my family during the pandemic?
A: Every day the Georgia Department of Health Services (DPH), the Centers for Disease Control and Prevention (CDC) and the Gwinnett County Health Department issue updated guidelines and information related to the coronavirus (COVID-19).
These sources are the best place to get the facts and get your questions answered. The city urges all citizens to visit these websites on a regular basis. These are the health experts who have the expertise to provide the guidance you need to keep you and your family safe.
If you want regular updates delivered to you via email, the CDC offers a subscription to an e-newsletter that provides important COVID-19 updates. To subscribe visit the CDC website and select the link labeled "Sign up for emails from CDC" located near the bottom right side of the page or use this link: https://tools.cdc.gov/campaignproxyservice/subscriptions.aspx?topic_id=USCDC_2067
Q: Is there a phone number that I can call if I have questions about the coronavirus?
A: For health questions, please keep these important telephone numbers handy:
• Georgia Department of Public Health: 404-657-2700 (information); 24/7 Public Health Emergency Line: 1-866-782-4584)
• Centers for Disease Control (CDC) 1-800-232-4636 • Gwinnett County Health Department: 770-339-4260
• The State of Georgia has a new COVID-19 hotline: 1-844-442-2681
Simpson Staff Parade [Photos]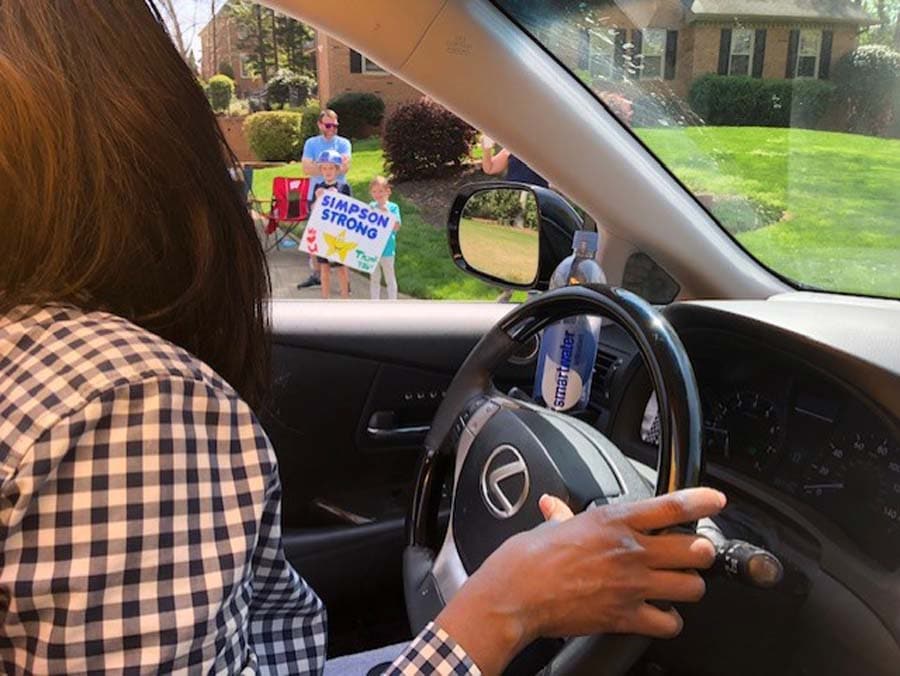 In case you missed it we're sharing pictures from Simpson Elementary School's Staff Parade from Friday, March 27th.
According to Principal Taffeta Connery:
There are not enough words to express how much the Simpson Staff Parade meant to our community today! Your generosity of time, warm caring signs, smiling faces and heart felt waves meant the word to our families. We had approximately 70 staff and family members in attendance (even fur babies).
Community members who did not even have children in the neighborhood commented, "This act of kindness has MOVED me to tears, very INSPIRATIONAL to see!"
A student stated, "This was the best part of my week!"
Parents said, "We needed this! Are kids miss seeing their teachers."
A TREMENDOUS "THANK YOU" goes out to Ms. Kathryn Arnold! She approached me with this idea only 3 days ago and all I had to do is say, "yes!" Thank you Kathryn for planning this special day for us and I THANK everyone who participated by making our Simpson Staff Parade so incredibly successful!!!
The smiles you placed on your students faces today, "priceless!" 🙂
With the deepest of gratitude, Taffeta #NorossStrong#gcps2020