Tara's Journey Leads to a Healthier Path for Georgians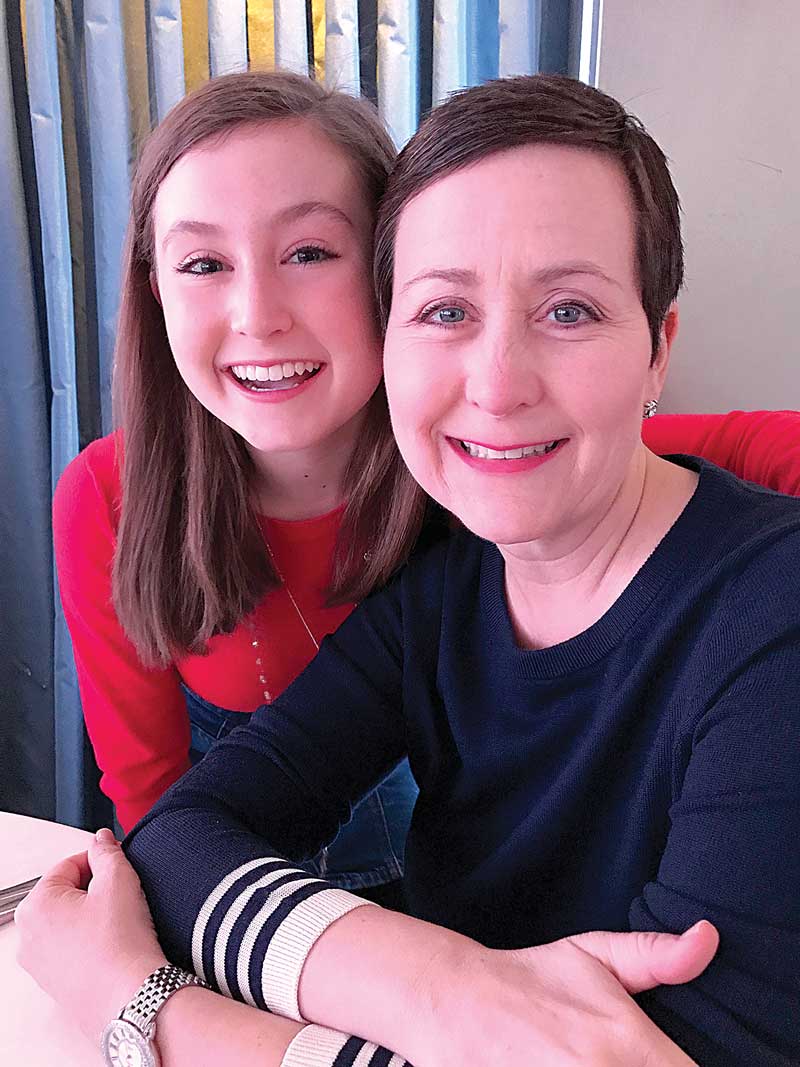 Peachtree Corners resident Rich DeAugustinis is driven in what he's doing to bring about specific legislative changes for Georgia. It's important.
That's because Tara, his late wife and teenage daughter Aubrey's mom, lost her battle against mesothelioma far too soon.
"Most Americans aren't even familiar with the disease," Rich said. "It's a rare cancer, but deadly."
Tara's Journey
Tara was diagnosed with mesothelioma (or meso) in early 2016 at age 45. Just before her lung surgery in 2016, she wrote: "I am mentally and physically ready. I know this will be difficult, but I am a fighter."
Throughout her 15-month ordeal, with surgery, setbacks and sadness, Tara pushed forward with all her strength. As the months slipped by, the DeAugustinis family continued to share their thoughts, as well as prayers for their family, friends and for those who might be facing similar circumstances.
By November of 2016, Rich wrote: "Tara will be continuing radiation treatments through Thanksgiving week. As a result, we expect the next couple of months to remain challenging."
By spring of 2017, the journal betrayed a hint of sorrow: "This week we have learned that Tara's latest scan shows the mesothelioma has spread to her remaining left lung, and also in the abdomen and in several lymph nodes. Bottom line," Rich wrote, "the immunotherapy is not working."
Tara continued to be strong as she added later: "So what is next?… I keep fighting…We focus on one day at a time. I start a new drug protocol at the end of the month. It is a combination of two immunotherapy drugs."
But, on May 19, 2017, her husband added his most heartbreaking note: "Tara's battle with mesothelioma is coming to an end…we don't know how much time she has left."
Sadly, four days later, Tara died.
What's Next?
Working through a tremendous amount of personal grief, Rich knew he had to change the public's awareness of meso through education.
"That first year, I was shell-shocked," he admitted. It took him about a year to emerge. He wanted to move forward with his life and be the father his daughter needed.
When he decided to take on the battle of educating others about meso, he realized how difficult it was to find credible information. In fact, it was challenging.
Many folks don't have the resources that Rich does. As a highly educated Georgia Tech alum and 30-year Coca-Cola executive, he has the background to understand the research and the finances to travel wherever is necessary. So today, he is fighting for Tara as well as all the families who experienced meso before her and those who are experiencing it today.
Finding the Cause
Meso is associated with environmental and occupational inhalation exposure to asbestos fiber, according to the experts. Rich said that meso's delayed attack can take place decades after initial exposure. "Asbestos is still very much present in the community around us," he said.
For years, asbestos was widely used as a form of insulation in many industries. People who worked in paper mills, shipbuilding or construction are particularly vulnerable. The microscopic fibers can get lodged in the lining of the lungs or tissue surrounding other organs. Loose asbestos fibers breathed into the lungs can cause several serious diseases—including malignant mesothelioma.
Tara didn't work in any of those industries. She was exposed to baby powder during her childhood years, according to her husband. And it is that powder that Rich believes contained asbestos.
"I believe that's what happened to my wife," he said.
This led to his conviction that Georgia should ultimately ban asbestos in all products. Although the dangers of asbestos are well known, and building codes were changed throughout the 70s because of it, the use of asbestos is still alive and well in Georgia, Rich said.
"Many people think of asbestos as yesterday's problem," he explained. "It's today's problem, too. Years ago, we figured out it was a deadly carcinogen."
A Day of Mesothelioma Awareness
To support meso awareness, Rich and his daughter Aubrey were at the state Capitol on September 26, 2019. The date was proclaimed Mesothelioma Day by Georgia Governor Brian Kemp.
Rich and Aubrey were joined by state Rep. Beth Moore and state Sen. Sally Harrell, both of whom plan to introduce legislation to ban asbestos in products during the current legislative session. At the Capitol, Rich took time to share his wife Tara's battle with the debilitating disease.
"Tara lost everything to mesothelioma," he said, "and we lost Tara."
Continuing the Journey
Today, Rich is on the board of the Mesothelioma Applied Research Foundation, a nonprofit charity dedicated to ending meso and its suffering. For him, success would be "banning asbestos completely and educating the public about its dangers."
Asbestos has been banned in 55 countries worldwide, according to asbestosnation.org. Rich stated that most people don't realize that among industrialized nations, the U.S. is one of the few that doesn't have a ban on asbestos. "There's no such thing as an understandable or acceptable cost to including asbestos in any products," he said.
Meso is one of the most painful and difficult cancers for any human being to go through, Rich said, "and yet it propels me to get out of bed every day to fight the good fight." He added that he'll be motivated for the rest of his life to help drive the necessary legislative changes for Georgians.
"Tara's death was a preventable tragedy," Rich said. "I'm seeking justice. I want society to make different decisions to protect the health of our citizens. It's only those who are left behind, who have had their lives profoundly and completely changed by this disease, who can say, "this is unacceptable." ■
Tara's Journal
When death comes to one mother, one daughter, just one person, it takes on a deeper meaning. To help others understand Tara's journey, the family shared their deepest feelings from the beginning to end. Every stage of the journey has been chronicled in Tara's journal, which is online at
curemeso.org/blog/tara.

Mesothelioma Applied Research Foundation
703-879-3820, curemeso.org
American Cancer Society
800-227-2345, cancer.org/cancer/malignant-mesothelioma.html
National Institutes of Health (NIH)
National Cancer Institute (NCA)
800-422-6237, cancer.gov/types/mesothelioma
Centers for Disease Control and Prevention (CDC)
Agency for Toxic Substances and Disease Registry (ATSDR)
800-CDC-4636
City Council Recognizes Norcross HS Senior for Earning Eagle Scout Rank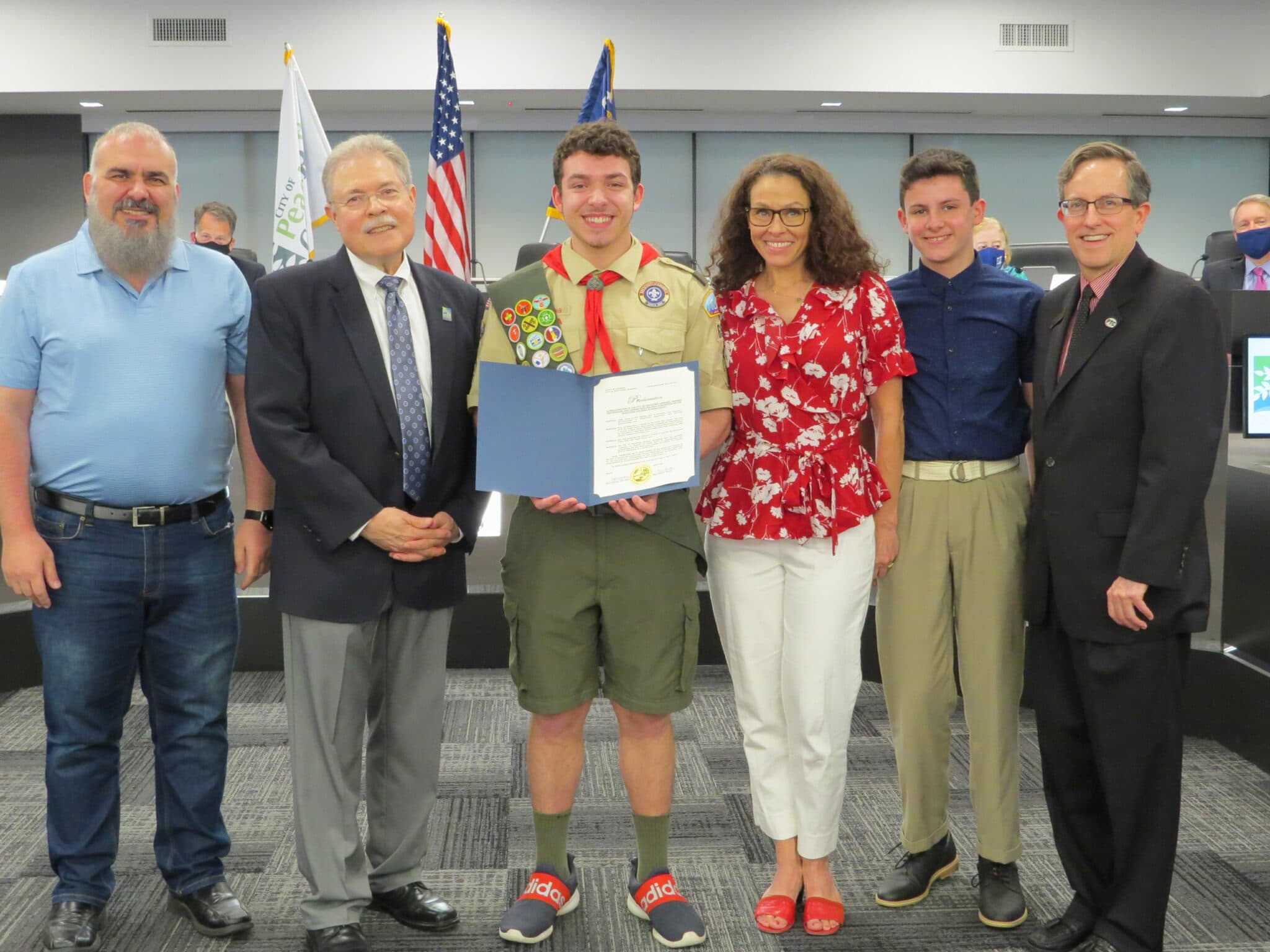 The Boy Scouts of America's highest rank is that of Eagle Scout. Achieving this prestigious milestone is considered Scouting's highest accomplishment. At its April 27, 2021 meeting, the Peachtree Corners City Council had the pleasure of presenting Peachtree Corners resident Niko Avradopoulos, a senior at Norcross High School, and member of Troop 650 with a formal proclamation in recognition of attaining the rank of Eagle Scout.
The requirements for achieving the rank of Eagle Scout, which are attained by only 8% of Boy Scouts, are numerous including earning at least 21 merit badges, demonstrating Scout Spirit, and demonstrating leadership in their troop.
One requirement for Niko's Eagle Scout award was to interview a member of the city council. City Councilman Eric Christ was selected because the Avradopoulos family lives in his district.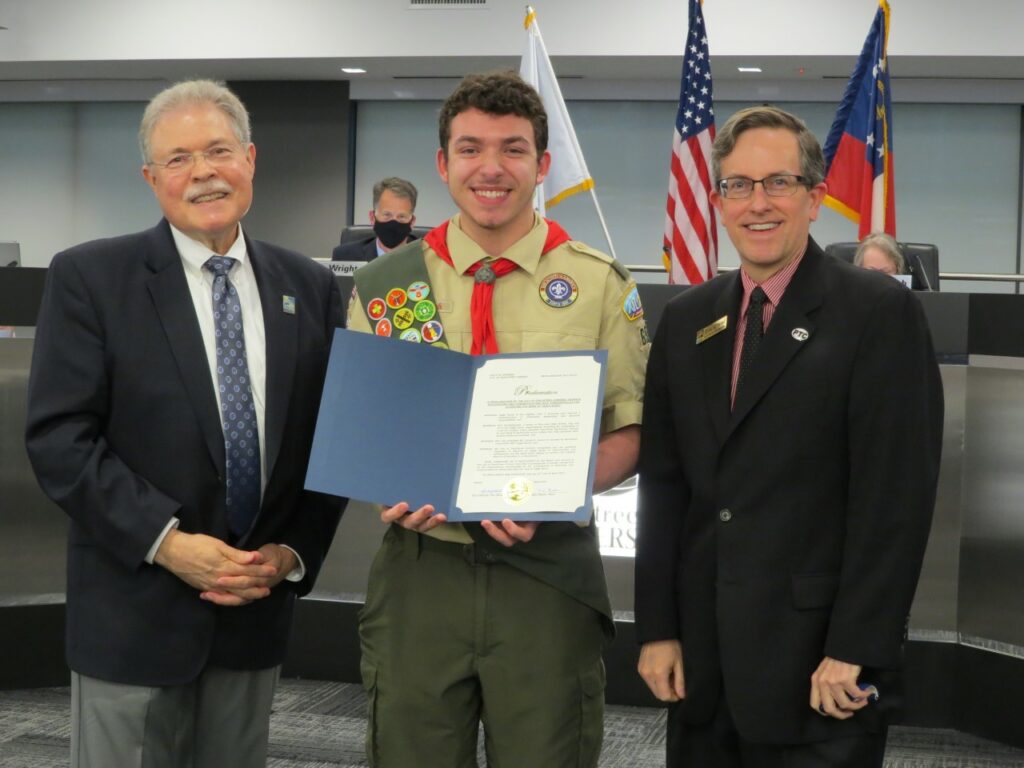 The final requirement requires the Scout to plan, organize, lead, and manage a community service project.
For his service project, the high school senior hand-built eight picnic tables for Peachtree Elementary School for the students to use so they could socially distance during lunches.
Niko became his troop's 80th Scout to attain the rank of Eagle Scout extending Troop 350's record of success. The troop meets at nearby Mt. Carmel United Methodist Church.
"The council and I are so pleased to have the opportunity to recognize Niko for his achievement," said Mayor Mike Mason. "The Eagle Scout badge is recognized as a mark of distinction; it signifies a dedication that few can meet. We are honored to be able to present the city's proclamation to this fine young man."
Kites and Hikes Girl Scouts Event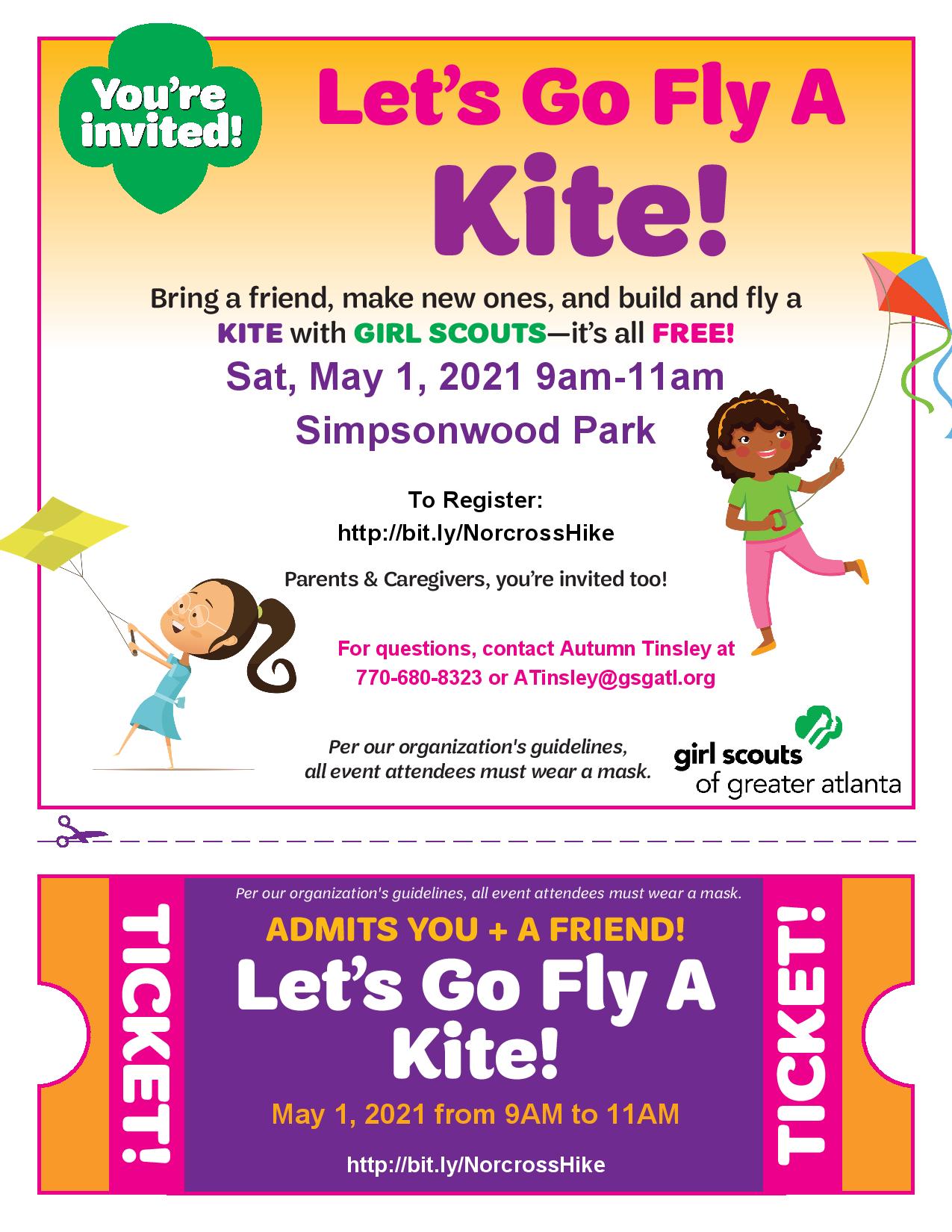 Who were the brave new settlers? – Book Excerpt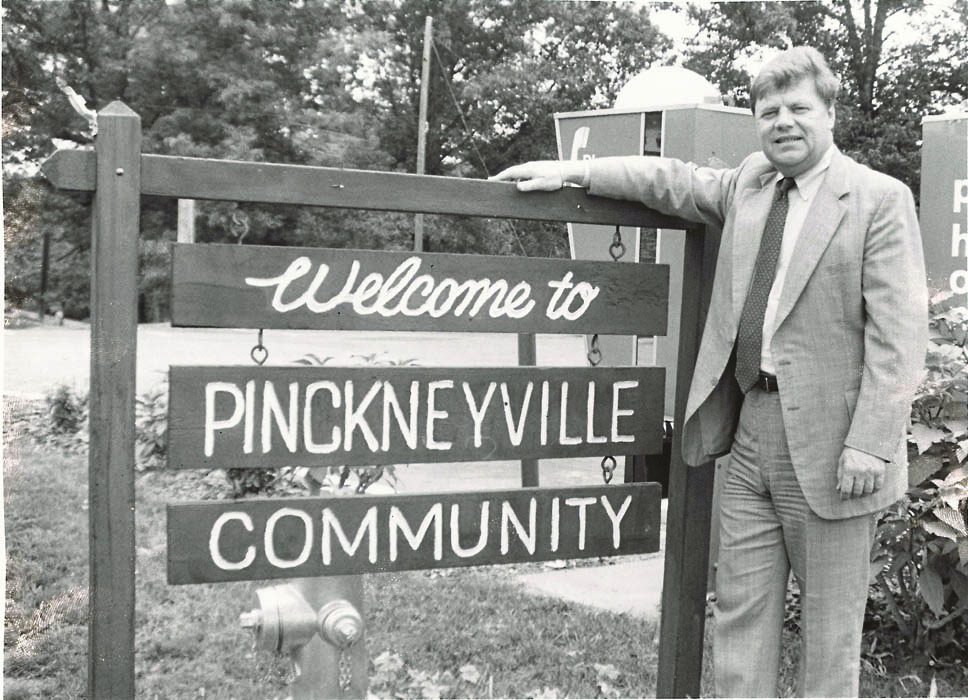 * An excerpt of "Peachtree Corners, the History of an Innovative and Remarkable City".
The new Georgia territory, a frontier that opened to the south and to the west at that time, was explored and settled, in part, to serve as a buffer protecting South Carolina from Spaniards coming north from Florida. Contrary to some popular historical accounts, Georgia was not settled just by prison debtors brought from England by British parliamentarian and soldier James Oglethorpe. For the new colony Oglethorpe founded, trustees sought out carpenters, tailors, bakers, merchants, and farmers to settle the region. Pioneers with these skills would ensure the success of the newest settlements.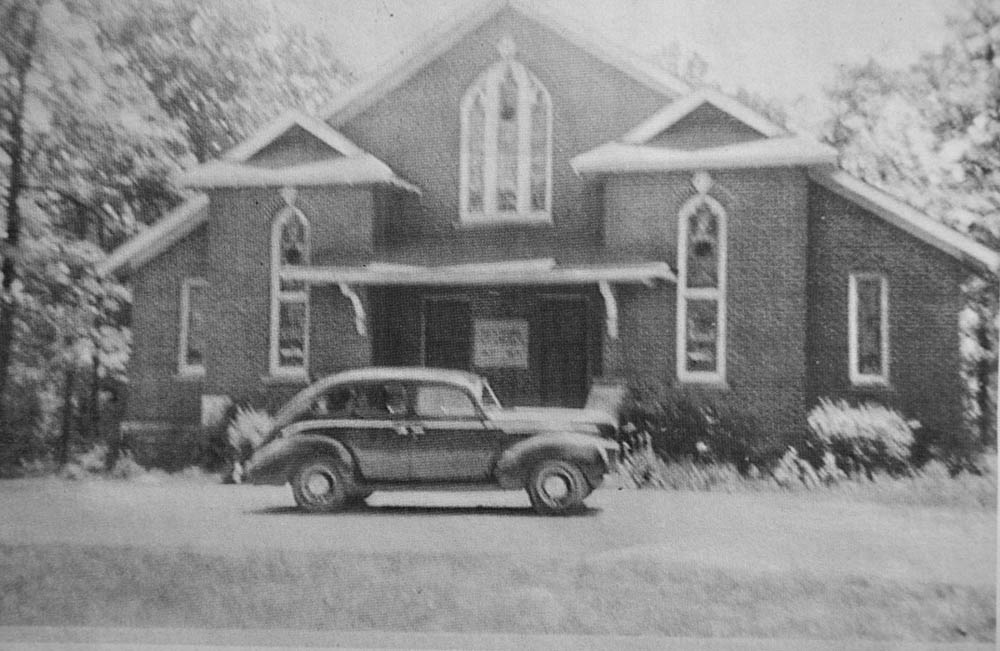 When Georgia was first colonized, it was a frontier state; not much land west of the area had been occupied or even explored by English settlers. Early maps, including an 1825 map outlining the stagecoach route through the town of Pinckneyville, show DeKalb, Gwinnett, and Hall counties bordered by the Chattahoochee River, and territory north of the river is labeled "Cherokee Indian" territory.
Pinckneyville and the Hunnicutt Inn
Bentley's Nursery and Stoneyard, located at 3319 Medlock Bridge Road, sits adjacent to the four acres on which the old Hunnicutt Inn in Pinckneyville was located. The inn also served as a stagecoach stop, a spot of great importance to travelers and merchants in the early 1800s.
The Hunnicutt Inn was also a Cherokee Trading Post for a time. Today, a self-storage warehouse is located on that richly historical spot.
Travelers depended upon the stagecoach, since traveling alone was both unsafe and uncomfortable. Businesses and banks used stagecoaches to transport goods, money, and mail. That same stagecoach line made cattle trading possible from points west down to south Georgia. Farmers made use of the stagecoach to do business in the Atlanta market, and this particular stagecoach line provided a vital connection to the neighboring state of Alabama. From the late 1700s until railroads began to crisscross the state in the late 1800s, the stagecoach lines were as critical to travel and business as airports are today.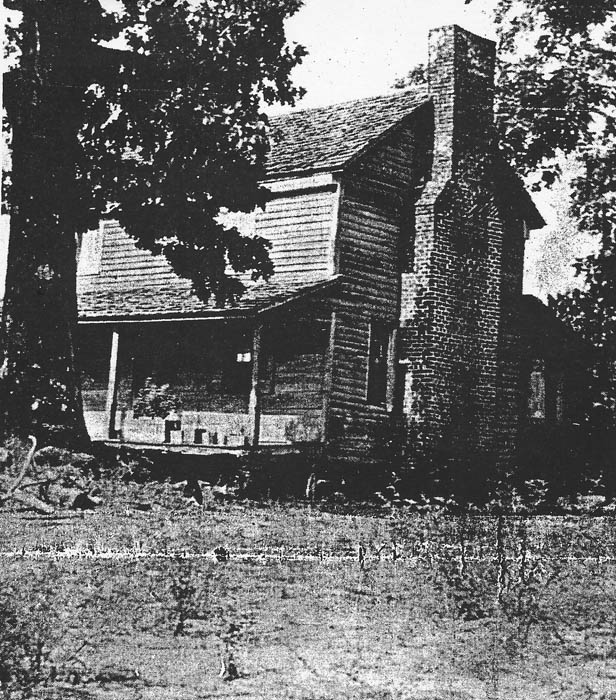 The Hunnicutt Inn served as a stagecoach and travelers' stop until just after the Civil War, when the railroad was built. Records indicate that a tavern was located either inside or adjacent to the inn, and it was owned by a man named William Greer. The inn was a massive wooden structure held together with large nails and thick, wooden pegs, made by Hunnicutt himself. Where the inn once stood, rusty handmade nails, wooden pegs, and pieces of heavy timber can still be unearthed on that piece of property today. They are all that's left of that historically rich frontier inn and stagecoach stop.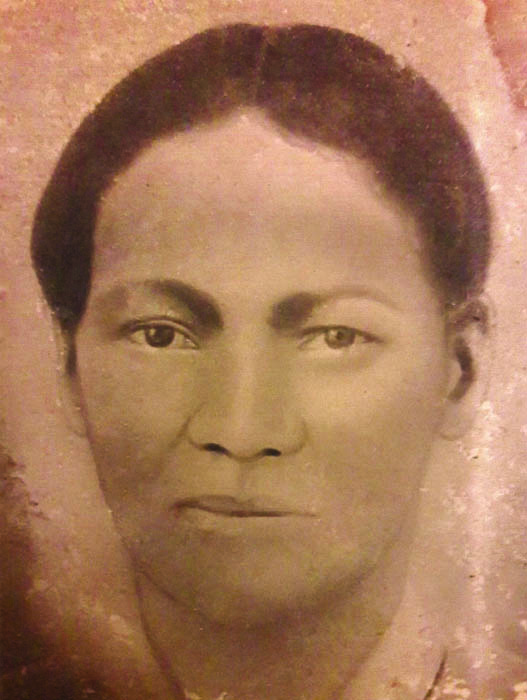 Massive fireplaces and wide plank wood floors were characteristic of the Hunnicutt Inn and other such structures in the early 1800s, as was one interesting feature that was most necessary in the days when Georgia was the westernmost frontier of the young country. A trap door in the wide front porch opened to a safe hiding spot from raiding Indians. Tensions often arose between the new settlers and Native Americans, especially the Creek, who didn't become a minority population in Georgia until the mid-1700s. The encroachment of the arrogant new settlers, with their brash ways and empty promises, provoked even the most hospitable Native Americans.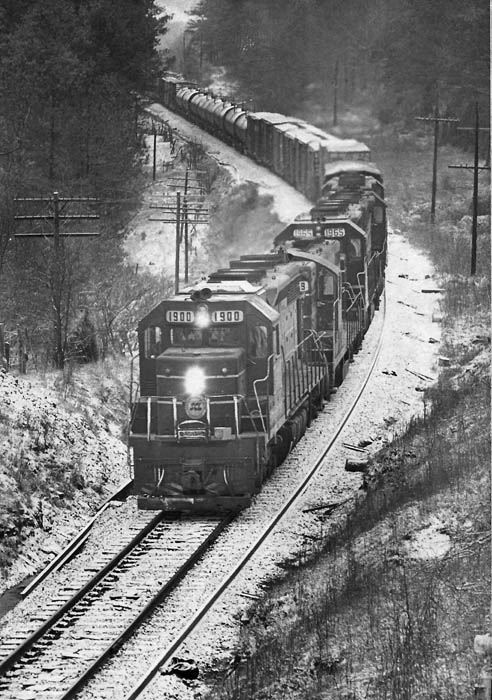 A stagecoach map, on display in Mt. Carmel United Methodist Church in Peachtree Corners, clearly shows that the territory north of the Chattahoochee River was designated as Cherokee Indian Territory. That same map shows the westernmost area of Georgia, abutting Alabama, was designated "Lower Creek Indians." Settlers coming into the area known today as western Gwinnett County were truly a brave lot of frontier pioneers.
The Enchanted Land
The community of Pinckneyville was settled in the early 1800s; most accounts cite 1826 as the year Pinckneyville was established. However, some records indicate the name "Pinckneyville" was first used for the settlement as early as 1799. The sparsely populated area and its farmers were settled just east of the Chattahoochee River, an early nod to the farmers' respect for the river and the rhythm of regular flooding along the riverbank. The Chattahoochee governed a great deal of the farmers' fortunes, not only because of its nutrient-rich bottomland and the abundance of crops that it produced, but also because of the frequency with which the river flooded well beyond its boundaries. Farmers and landowners had to contend with the Chattahoochee's flooding until the 1950s, when the river was dammed, and Lake Lanier was built by the U.S. Army Corps of Engineers. The lake was named for Sidney Lanier, a Confederate soldier, poet, and graduate of Oglethorpe University in Atlanta, because of his poem "Song of the Chattahoochee."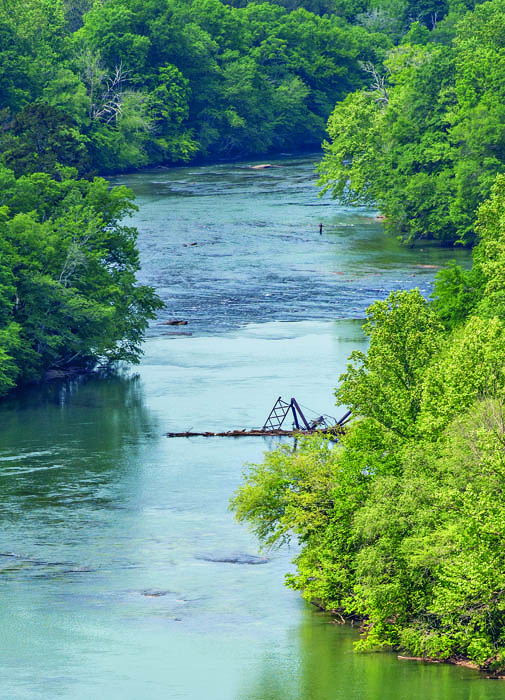 The river, of course, meant as much to the Creek and Cherokee people as it did to the new settlers. A thorough chronicling of the history of Peachtree Corners cannot be complete without including the fate of the Native Americans who lived in the area before the English settlers arrived.
As early as the late 1600s, Native Americans inhabited Georgia, including the area that would not be named Gwinnett County for more than one hundred years. They had dubbed north Georgia the "Enchanted Land." Dense forests, clear rivers and lakes, and plentiful wildlife made the region a haven for them, as well as for intrepid English, French, and German settlers. And while "white" settlers were legally prohibited from settling in the regions occupied by Native Americans, some defied the law and squatted in Indian territory anyway.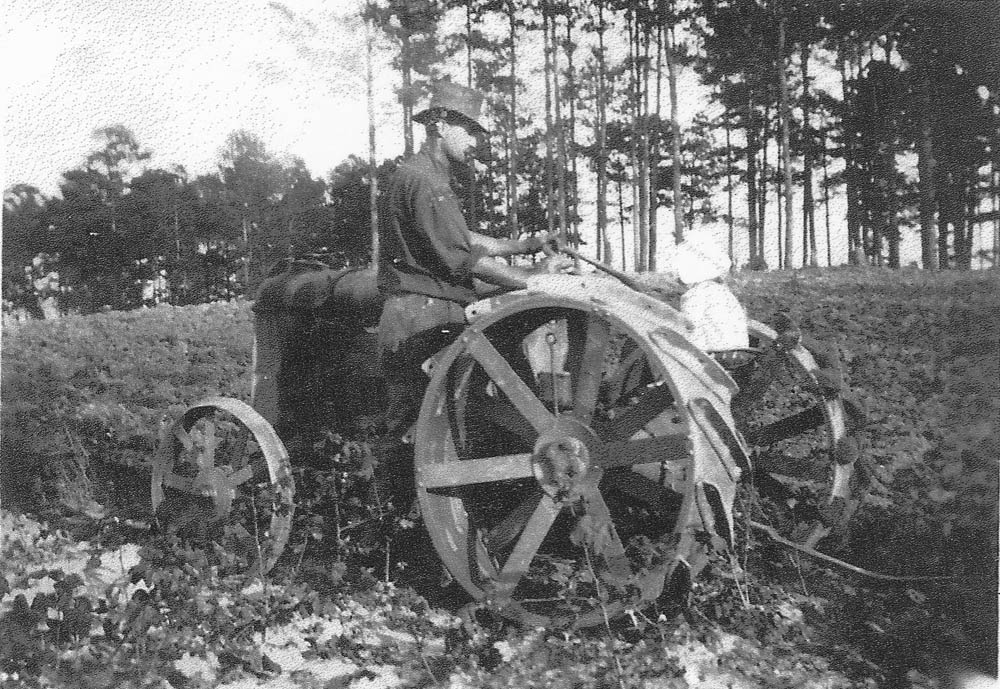 Nowhere was the land more enchanted than in the area now designated Gwinnett County. The natural resources and mild climate were powerful draws, not only for Native American tribes, but also for settlers seeking to make a home and a living in the New World. Pioneering families came to the state with a desire for adventure, exploration, and a new start in a grand new land of plenty. The vastly different cultures and practices were bound to collide.
With advanced agricultural practices, sophisticated tools and weapons, beautiful art, schools, courts, houses, and villages built of wood structures, the Creek and Cherokee people were known as two of the five civilized nations in the New World. The Cherokee were close allies, as well as trading partners, with the British during much of the 18th century. Still Cherokee, and often Creek, raiding parties would attack the new backcountry settlers who were illegally living on, or even encroaching on, their lands. In addition to direct attacks by Native Americans, settlers often got caught in the midst of skirmishes between Cherokee and Creek warriors. Settling in Georgia in the early 1800s was most definitely not for the faint of heart, but the draw of the ancient river and the fertile bottomlands that bounded it was too powerful for courageous settlers to resist.
—Excerpt from "Peachtree Corners, the History of an Innovative and Remarkable City 1777-2020" by Carole Townsend.
History of Peachtree Corners' Book to Debut Soon
Peachtree Corners has a rich and colorful history. Centuries ago, Native Americans roamed the land bordered by the Chattahoochee River and later, strong and resilient families settled in the area and farmed the fertile land. Today, the city has become a magnet for futuristic technology.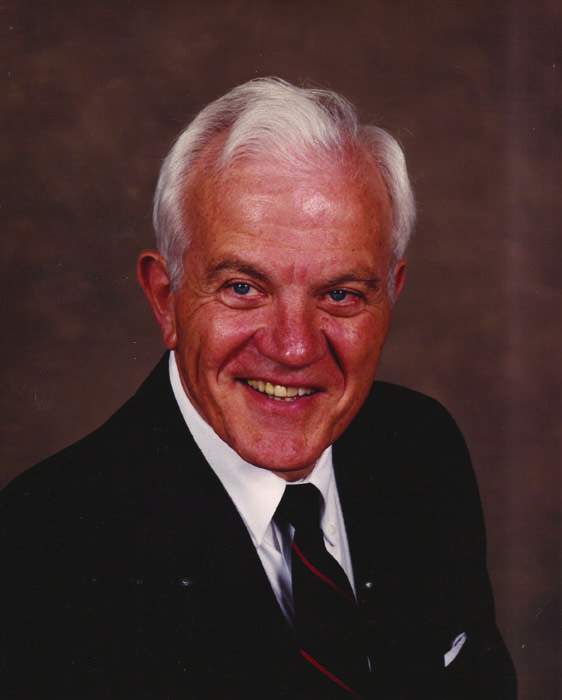 The City of Peachtree Corners announced that its storied past has been captured in the community's first history book. The book, titled Peachtree Corners, the History of an Innovative and Remarkable City 1777-2020, is filled with stories of long ago. Numerous historical photographs add to the story of the community's rich past. The 230-page coffee table-style book is expected to be released soon.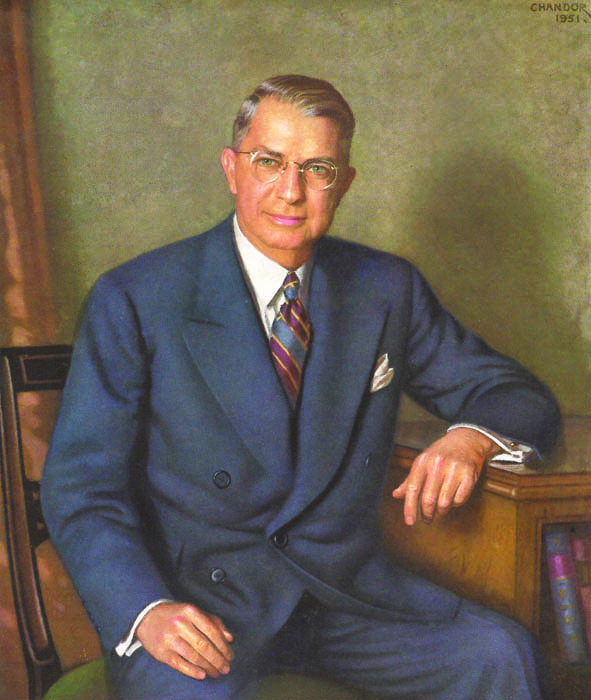 Well-known author Carole Townsend tells the story of the early days when the Creek Indians claimed the land as their own, then takes the reader on a journey of the early settlers through the eyes of long-time residents who recall farm life. That life was hinged on a good crop year which determined if the farmer's children would have new shoes for the coming school year. The city's history ends with its modern-day transformation that began in the 1970s when Georgia Tech engineer and developer Paul Duke began purchasing land for Technology Park and the surrounding community.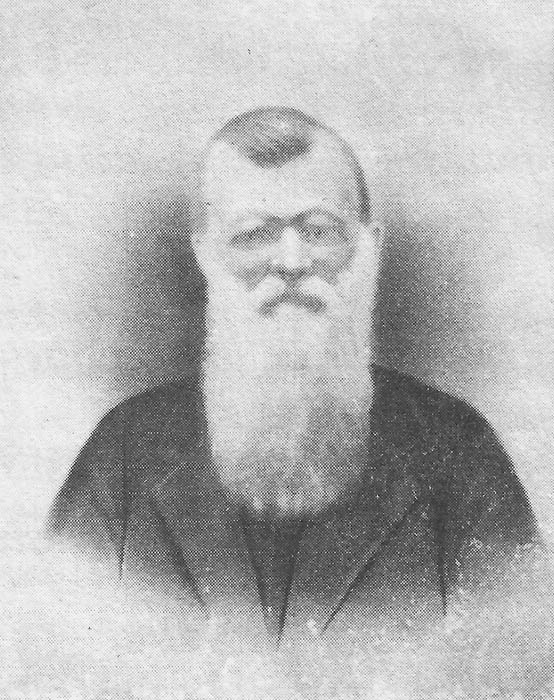 "What an honor it was for me to be invited to trace Peachtree Corners' history back to the days of Native American inhabitation," said Townsend. "For a city as progressive as this one is, to honor its history as it has with this unique book, is truly remarkable."
Townsend, an Atlanta native and 30-year Gwinnett resident, is a longtime journalist and published author with six books to her name. She was named a finalist for the 2017 Georgia Author of the Year Award for "Blood in the Soil," a true account of the shooting of controversial publisher Larry Flynt.
"This book thoughtfully recounts the past and present of our community through personal narratives of the people who lived here and knew it best," said Mayor Mike Mason. "It's their memories and photographs that we set out to capture and preserve. What is the future of Peachtree Corners? That's a story for another book."
Peachtree Corners, the History of an Innovative and Remarkable City, was published by Deeds Publishing, in Athens, Georgia, and will be available through the city of Peachtree Corners' website.