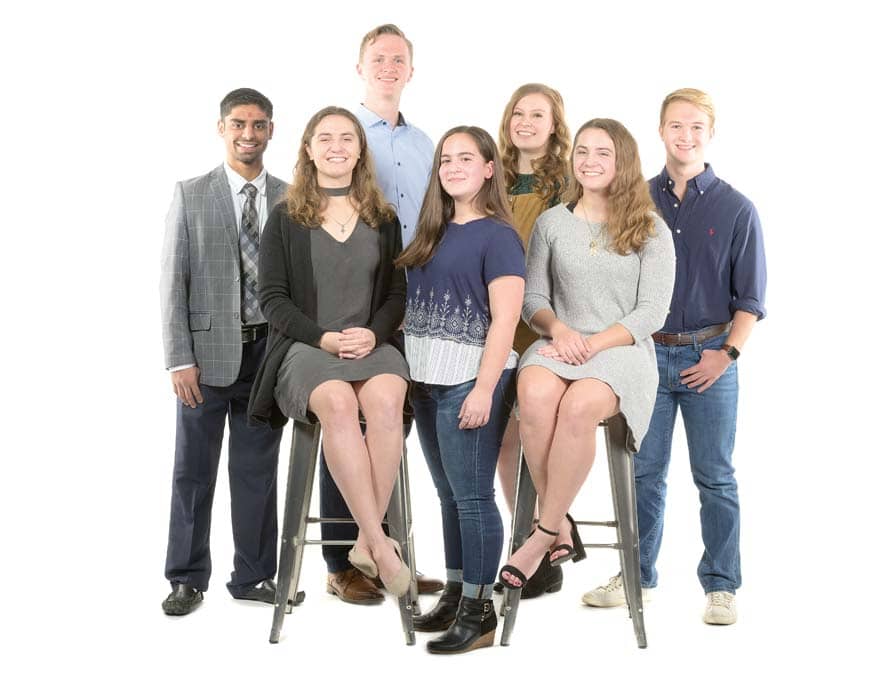 Peachtree Corners is home to extraordinary families and schools which are nurturing bright, talented and community-minded young people. We sent out requests for nominations of students who find the time to make the world a better place despite their busy school schedules.
Not surprisingly, we were flooded with responses. So in addition to our "20 Under 20" selection, we're including a list of "Up and Coming" teens who are making positive differences in peoples' lives.
Cem and Alp Altikulac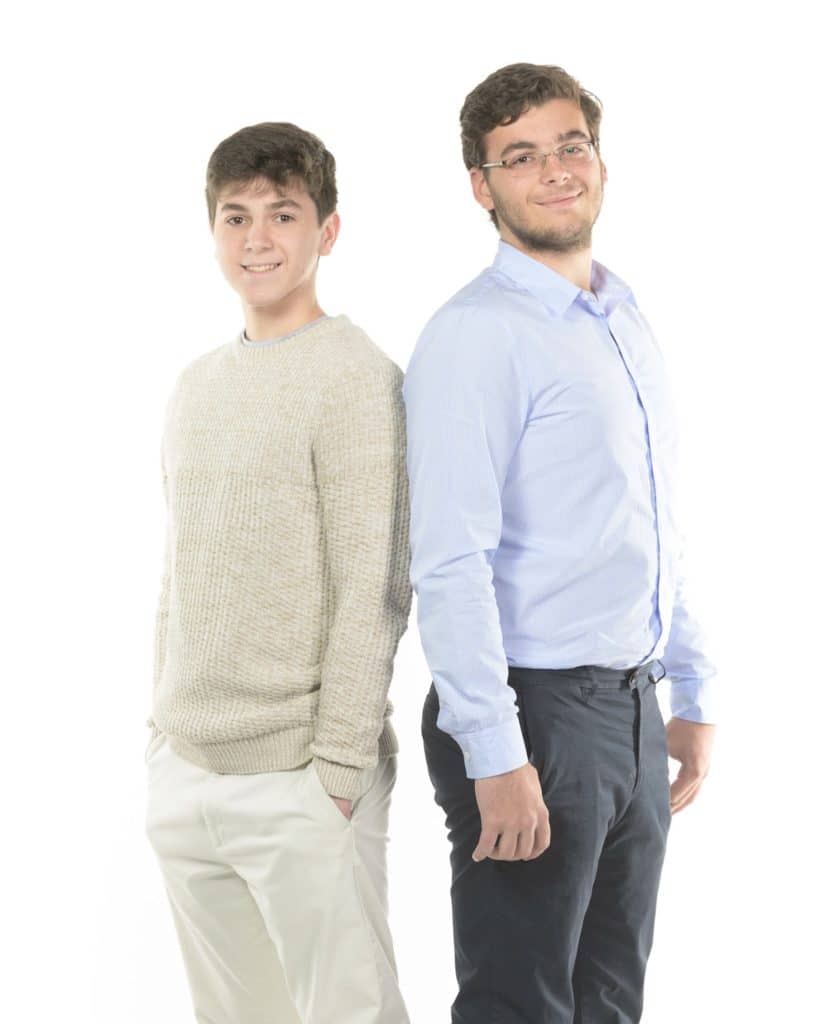 "Cem and Alp volunteer their time through countless service projects and fundraisers to support autism awareness," wrote Carolyn Tully, a volunteer coordinator who works with the brothers. "They serve as peer models, demonstrating the skills that teenagers and young adults with autism need to be successful in the community and play pivotal roles in motivating and mentoring. … Even in their busy lives as teenagers they have canceled plans with friends or returned from trips early to uphold their commitments to those in need."
Cem, who's 18 and a freshman at Georgia State University, and Alp, who's 16 and a junior at Norcross High School, work with teens on the spectrum to master life skills such as how to manage a shopping trip or how to play a videogame.
"There was one kid who was 14 and I was teaching him to play [the videogame system] Wii because his mom wanted him to play Wii to connect with his brother, like other siblings, which is a natural skill for any other 14-year-olds," Alp wrote. "But for him, it took two months of hard work and one broken TV screen to learn to play one simple Wii game. This memory always reminds me how we take everything for granted which we should not."
Cem recounted teaching a teen who was on the spectrum how to go shopping. "We started with Walmart to teach him to shop for his basic needs and wants. The skills we planned to teach were reading off a list, finding the right aisle, identifying different brands, finding the price and paying at the cashier. He had a lot of difficulty to perform any of the skills at first, but after weeks of repetition of going to Walmart … he can go shopping for any groceries and find it in the store without much hesitation now. This memory gave me a warm heart because I impacted another person's life who sometimes doesn't get the same opportunities as me."
Aubrey DeAugustinis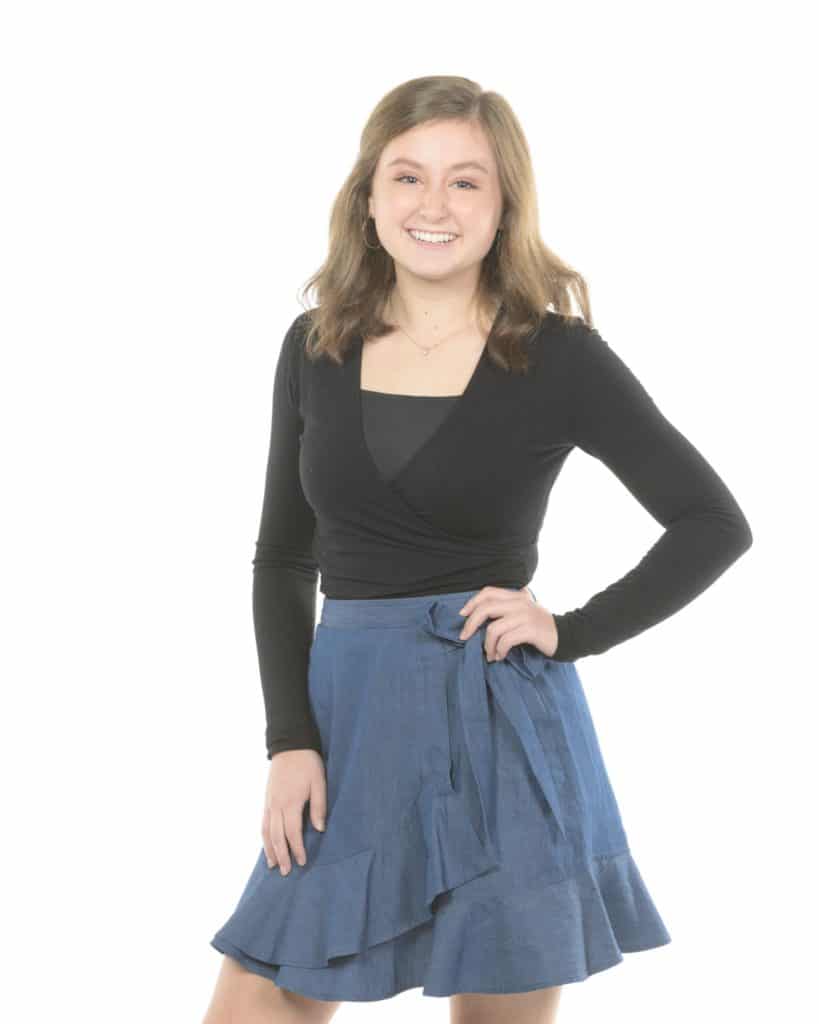 Aubrey DeAugustinis, a 17-year-old senior at Wesleyan School, serves on the Teen Council at Atlanta Ronald McDonald House Charities and was named Top Fundraiser for the Teen Council in 2018. She also interned with the organization in the summer of 2018, supporting the marketing, finance and management services departments. Aubrey has worked with another Wesleyan student, her cousin Lizzy Stainback, to lead after-school enrichment classes, where lower school students learned about Ronald McDonald Charities.
"In our Atlanta Ronald McDonald House Enrichment club, we got the opportunity to visit one of the houses and take a tour," Aubrey recalled. "I loved seeing the faces of the kids in this club as we entered the house that they had been learning about all year. We had taught them about the mission of ARMHC and done various service projects, but it was so special to see the mission in action."
At Wesleyan, Aubrey has participated in high school theater productions, as a varsity cheerleader, on the prom committee and she has served as a Wesleyan student ambassador working with prospective families. In ninth and 10th grade, she served on Wesleyan's honor council. She also has volunteered to play with lower school students before school every other Wednesday morning and will take part in a mission trip to Guatemala this spring.
Aubrey has been awarded the bronze medal on the National Spanish Exam and was awarded the Female Overall Achievement Award at Wesleyan in both ninth and 10th grades.
Braden Thorne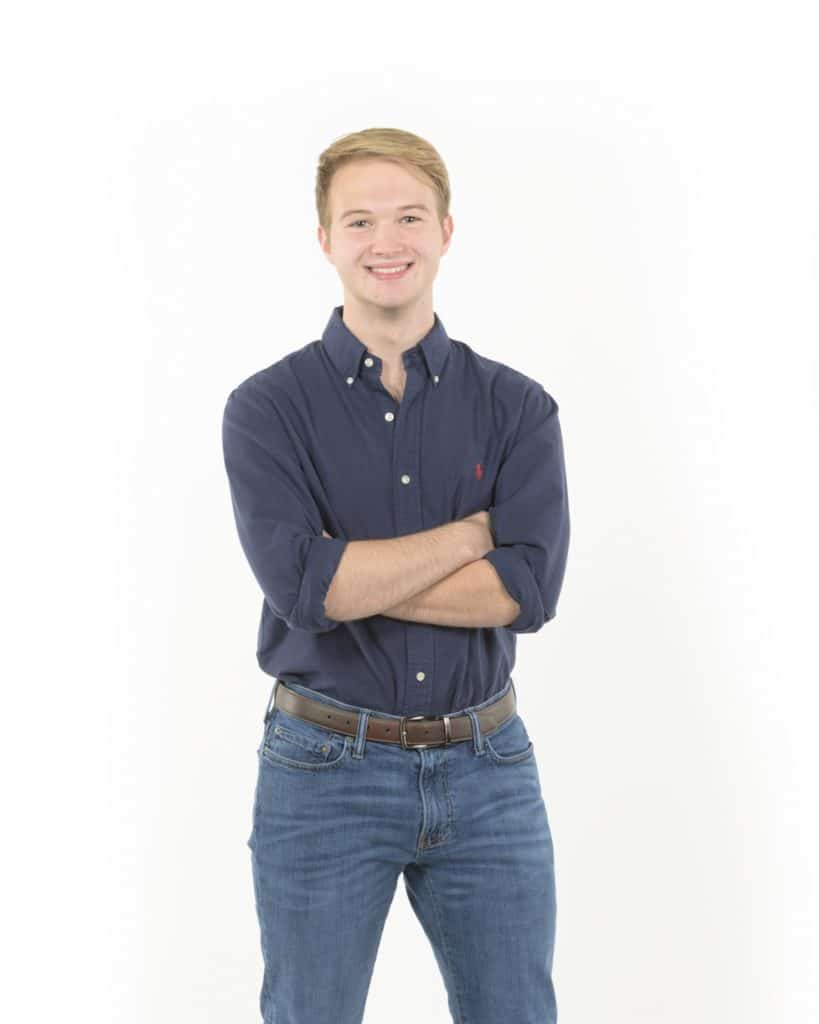 Wesleyan School senior Braden Thorne has excelled in school as a National Merit Semifinalist and member of the National Honor Society and in the community as an Eagle Scout. Also, Braden, who's 18, and a friend recently pitched an online retail business concept to Atlanta Tech Village, a startup community in Midtown, and they will be launching the concept in the coming months.
At school, Braden is a member of the National Honor Society, has won two National French Exam awards and is a member of the math team. He is a member of the Wesleyan marching band, where he is serving as the drum major for the second year; has participated in multiple productions in the Wesleyan theater department; is a member of the high school chapel band; serves as a student government representative; and serves as a Wesleyan student ambassador working with prospective families considering Wesleyan each year.
This spring, Braden will serve on a Wesleyan mission trip to Costa Rica.
For his Eagle Scout project, he organized construction of two picnic tables at the trail by Tech Lake Park. "It was such an awesome experience to lead nearly a dozen other scouts in the construction and installation process," he recalled. "I was so humbled to see many others jump in and unify with the common goal to serve the community."
Camille Hollier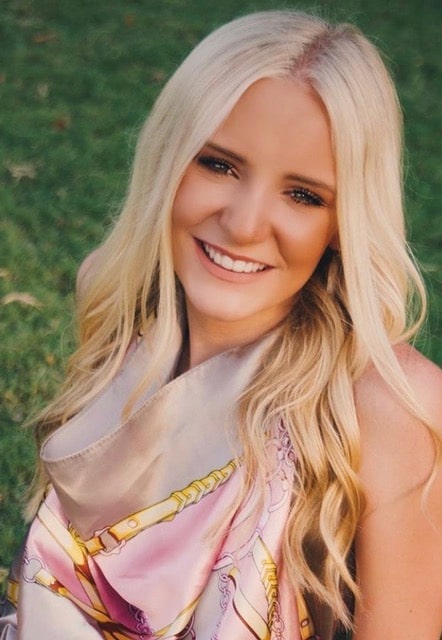 Camille Hollier is passionate about art and service. A student at Greater Atlanta Christian School for 13 years, the 17-year-old Camille recently won a Scholastic Art Silver Key National Award and is creating an AP Art portfolio called "Unexpected" to show everyday objects in unusual ways to demonstrate the people shouldn't be judged on appearances.
She also is planning her third mission trip to Honduras through Honduras Outreach Incorporated, which addresses the physical and spiritual needs of the residents in order to have a long-term effect on the lives of people in that country.
"I can honestly say that one of the most memorable experiences of my life has been the opportunity to serve the Honduran people in their community," Camille wrote. "This has impacted me on so many levels that it's difficult to even put into words. Graciousness, kindness, gratefulness, dedication and love were just a few of the things I observed and experienced while there.
"Understanding the impact this has had on me makes me cognizant of the fact that there's always a place where I can and must help and serve others—whether it's down the road in Peachtree Corners or halfway around the world."
Charlotte Burts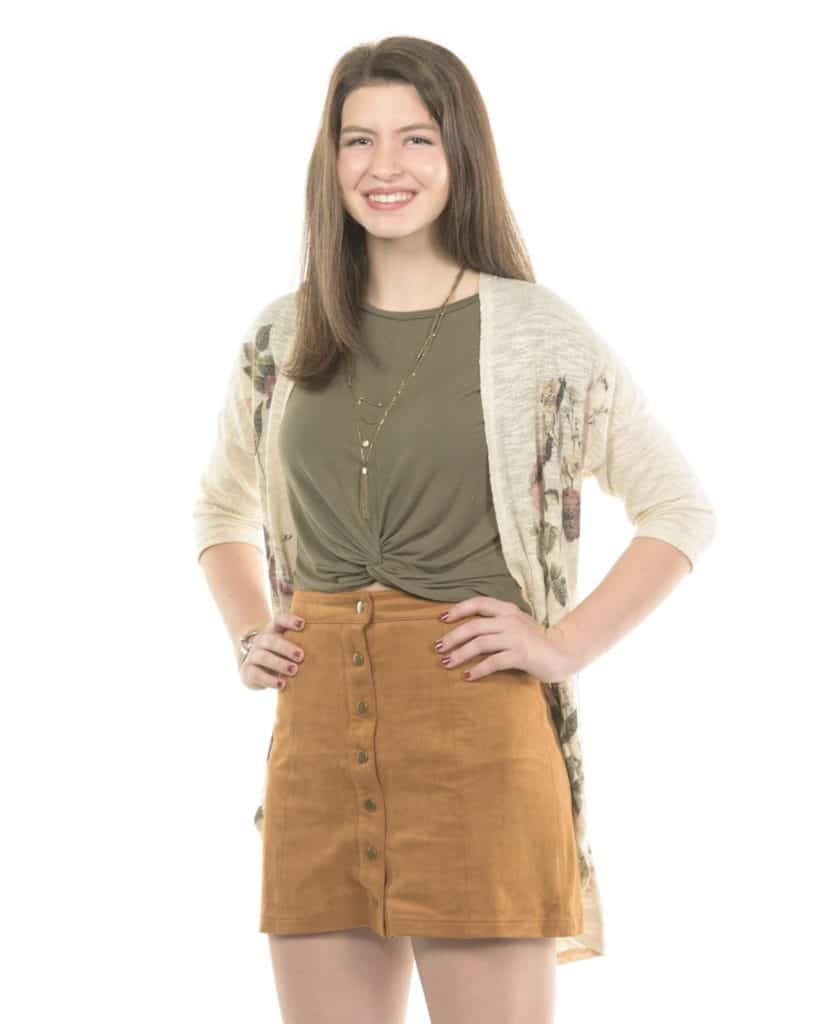 Charlotte Burts, who's 17 and a junior at Norcross High School, plays violin, rides horses, serves as a vice president of the Spanish Honor Society, is a member of the school color guard and is working on her Gold Award through Girl Scouts. She is an active member of Simpsonwood United Methodist Church and has taken part in five weeks of mission trips.
"One of my most memorable moments was when I had the opportunity to help Peachtree Corners Baptist Church and the Norcross Co-op with the Merry Market," Charlotte recalled. "This program allows countless underprivileged families to give their children a nice Christmas free of charge. Many of these families do not primarily speak English, so it was also an amazing experience to be able to use Spanish to do something good for my community. This allowed me to contribute in ways that I normally wouldn't be able to and see the kind of impact I had on the lives of others."
According to Cathy Loew, a parent volunteer with Norcross High band, she always noticed the same girl helping at band events. "She helped at the band registration table, she helped with food at band camp, she helped with the uniforms. She seemed to be everywhere and happy!
"My daughter was new to color guard and she informed me that the girl was Charlotte Burts. When I asked if she was always so helpful, my daughter replied, "Yes, she helps me all the time in guard." As the season progressed, my daughter informed me Charlotte continued to help the freshman and was always positive and affirming. Charlotte is exactly the type of person who will make the world a better place."
Cimone Jefferson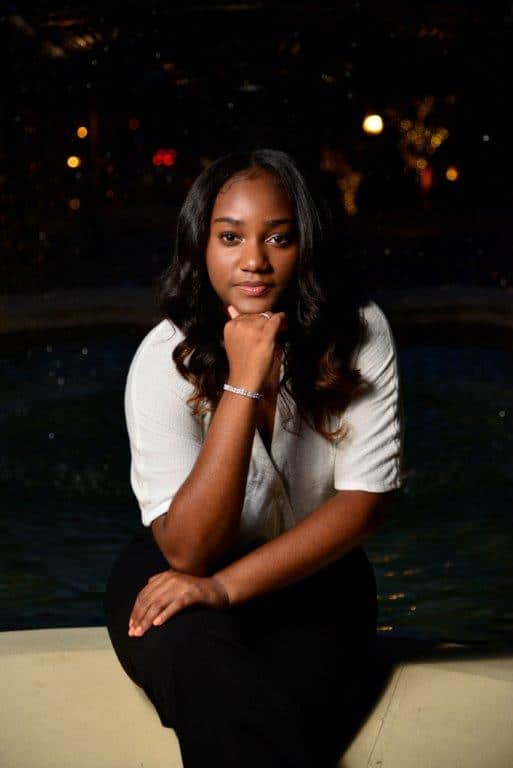 At age 17, Norcross High senior Cimone Jefferson already has seen success in business. She founded and owns a skin-care product business (GloKit)—featuring a line of natural body scrubs—that came in First Runner Up in the inaugural 3DE program's Business Creation Simulation.
According to Cimone, her most memorable moment so far has been creating the skin-care business in her 3DE business class at Norcross High School. "This opportunity has helped me uplift young ladies to be confident so that they can feel they can accomplish anything they put their mind to," she said. "This brings me great pride in helping my community!"
In her junior year, Cimone was appointed Vice President of Media Coordination for the Future Business Leaders of America. She attended the National Student Leadership Conference for Business and Entrepreneurship at Yale University in the Summer of 2019. At the conference, she pitched an idea that won the award for best usage for technology.
Also in 2019, Cimone was named Norcross High's Homecoming Queen. Active in cheerleading throughout high school, she acted as Cheer Captain and earned a spot as an All-American Cheerleader all four years and represented Norcross High at the Disney World Thanksgiving Day Parade.
Cimone has also served as a Junior Coach for the Freshman Cheer Squad since her sophomore year.
"Cimone has been a terrific ambassador for Norcross High School (and Peachtree Corners) and will continue to do so in the future," Norcross Business Education teacher Twoey Hosch wrote.
Elle Dougherty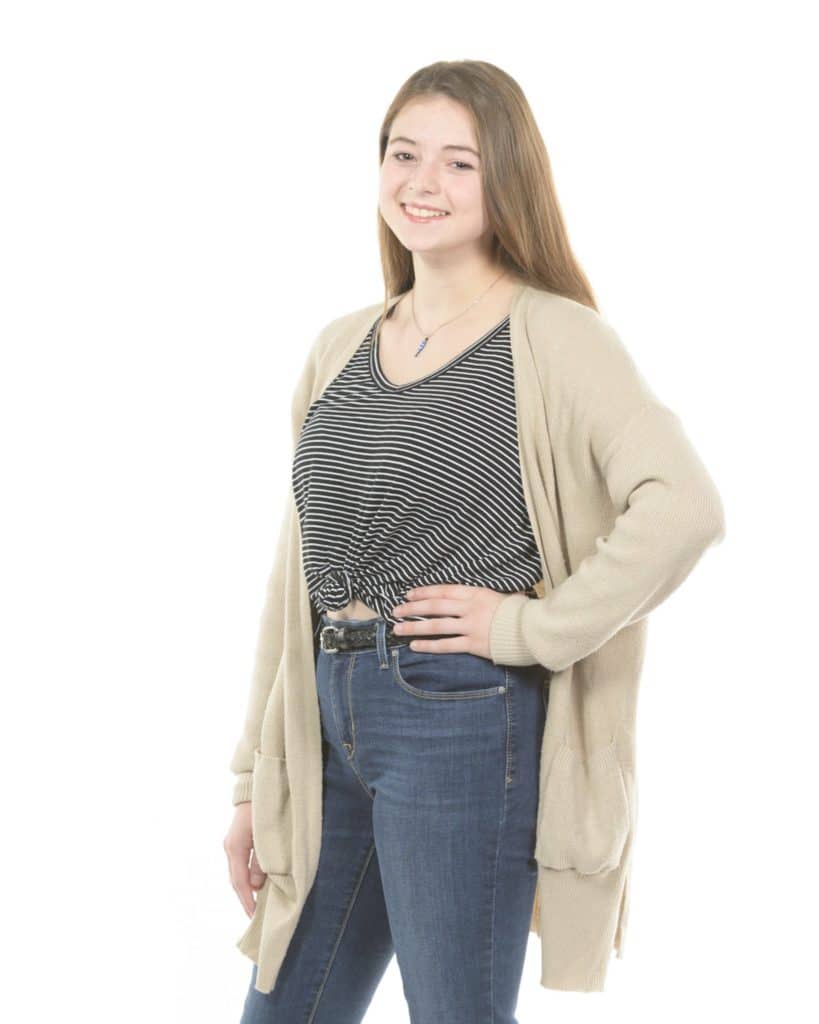 Elle Dougherty has been curious about the ocean since she was little. She has other interests—competitive swimming, the Norcross High Band band's color guard and Girl Scouts among them—but she has been so committed to ocean conservation that during a family vacation to the beach she spent time working at the Jekyll Island Turtle Sanctuary.
The 16-year-old now volunteers regularly at the Georgia Aquarium, and she was chosen to work summer and fall internships there. Elle's favorite experience at the aquarium, she said, involved a family with young daughters.
"It was a quiet morning, so not many guests were in the building. I was in Ocean Voyager, the largest exhibit, with the whale sharks, … and a family of four came through. … The family was awestruck, which made me smile because I feel the same way every time I see it. …I began to talk to [the] daughters, who told me that they were interested in sharks and had never seen whale sharks up close before. They quickly began asking me questions about all of the animals and about the aquarium itself.
"One question that I vividly remember was when the youngest one asked me how big they get. When I told her that they could get to be about 13 times her height she was shocked. … I love being able to give people unique experiences as well as provide interesting information and awareness about the oceans."
Evan Johnson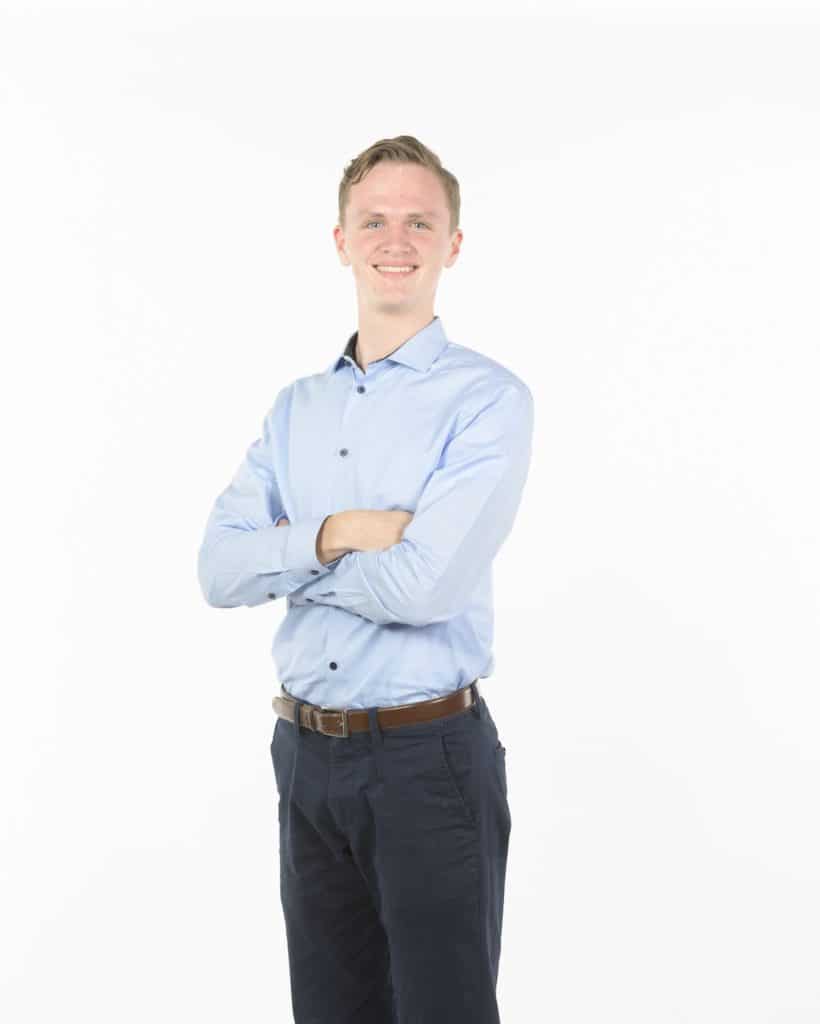 As drum major of the Norcross High School band, Evan Johnson does more than merely keep the beat, according to Jen Elliott Ehrhardt, a neighbor and friend who calls herself "Evan's other mother."
"His legacy to the marching band transcends the podium," she wrote. "Evan promotes inclusion, leadership, and connection by living it. He praises band members for taking initiative, solving problems, and elevating standards. 'We're creating future leaders today,' he explained of the culture he's establishing. Evan's vision for excellence extends beyond his immediate experience to future marching bands at Norcross."
The 17-year-old senior's leadership extends beyond the band. "As junior class president, then student body president, Evan's platform has been inclusion," Ehrhardt wrote. "Anyone can be kind, and Evan makes compassion cool.
"Scouting offered another context to prioritize engagement and giving back, Ehrhardt wrote. Evan honored servicemen and servicewomen, as well as first responders, through a letter-writing campaign culminating in his Eagle Scout ranking earlier this year. "Evan's detailed list of activities and accolades spans two pages and is so extensive, I'm not sure when he slept," she wrote. "But here is his essential message: 'You belong.' 'You matter.' 'Let's help.' …
"I asked Evan why he's spent so many hours volunteering. 'Two reasons,' he explained. 'First, I love to help people. It's a huge passion of mine. I've been given so much, and I want to improve other people's lives. And second, I want people to feel like they matter. I belong to a family—biologically, community-based, and culturally. I want others to experience that belonging, too—it's life-changing.'"
One of Evan's memorable moments happened at a fun activity called Reverse Trick or Treating hosted by the Norcross High Student Council, he said. "We visit an elderly home in our community to give them candy and chat. As we were leaving the home this year, an elderly woman pulled me aside and thanked me profusely, telling me how this event made her entire week. It brought me joy to know that we were able to bring them a bit of happiness. I strive in everything that I do to make the lives of those around me better."
Georgia Whitmer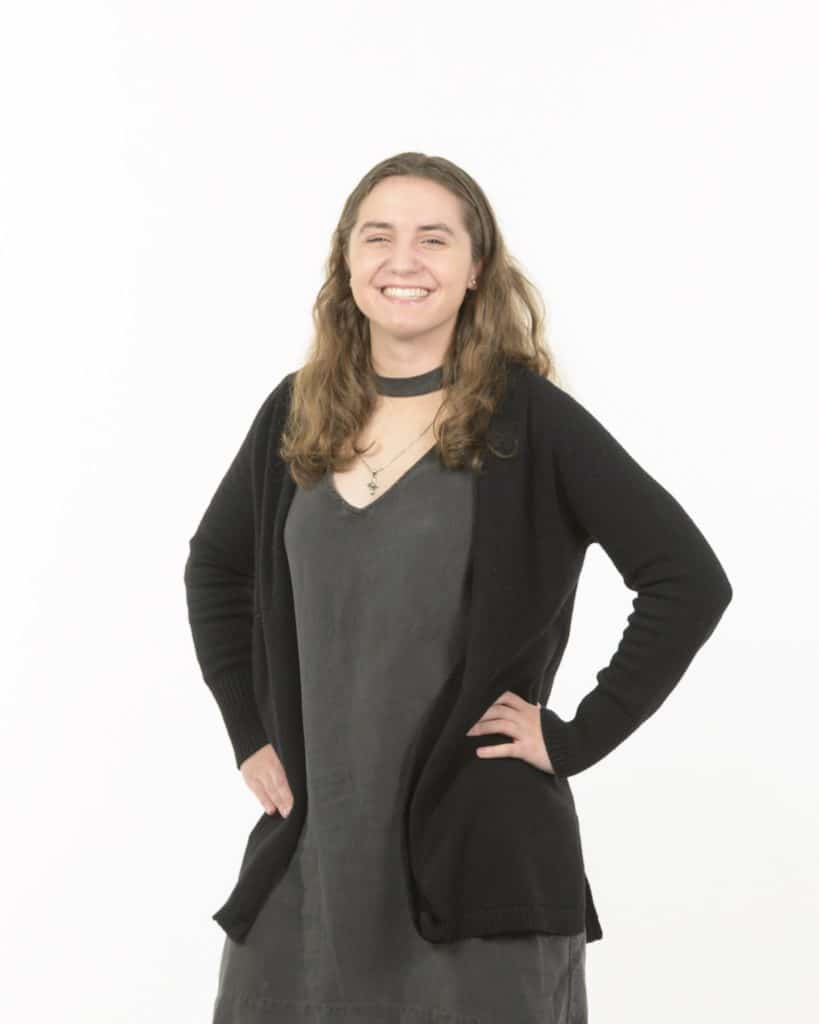 Georgia Whitmer's teachers rave about her. The Norcross High School senior draws high marks from her mentor on a summer research project as a NASA intern, who praised her "outgoing and confident personality" and predicted the 17-year-old will be successful "through her work ethic and willingness to learn and contribute." Her physics teacher calls her one of the Top 10 students he's taught in a 30-year career that has included about 3,500 students.
"I am excited about her future and hope to see her destination in 10 years because she will make an impact wherever that is," Jonathan Crymes, her International Baccalaureate Physics Higher Level 2 teacher wrote. "Her grasp of physics is extraordinary and difficult problems prove little challenge for her work ethic. But she does not get by on just her mind. She works hard and she works tirelessly, and she is self-motivated and self-reliant. Her future focus is laser tight and she will put forth whatever effort is required to get her there. I've never said this before: she's the perfect student."
Georgia is active outside the classroom, too. She is on the community swim team, made the USA Swimming Southeastern Sectionals when she was 12, tutors other students voluntarily, is president of a service club called Dumbledore's Army and participates in Technology Student Association Projects, Crymes wrote.
"My goal is to encourage others to go after their dreams and aspirations," Georgia said. "I do this through leadership. As president of the Technology Students Association at Norcross High School, I help others to go after their goals in technology. Dumbledore's Army gives others the opportunity to develop their own ideas about the world by offering them unbiased information."
Her internship project, titled The Urban Green Space: A Habitat for Mosquito Breeding All Across the United States, incorporated NASA satellite imagery, GLOBE land cover and mosquito habitat data and her citizen science data observations, wrote Cassie Soeffing, her mentor on the project. "We were impressed with her timely completion of assignments, thoughtful and articulate analysis of the comparative study assignments, collaborative nature during this virtual project and her final project presentation," Soeffing wrote.
Heather Flanagan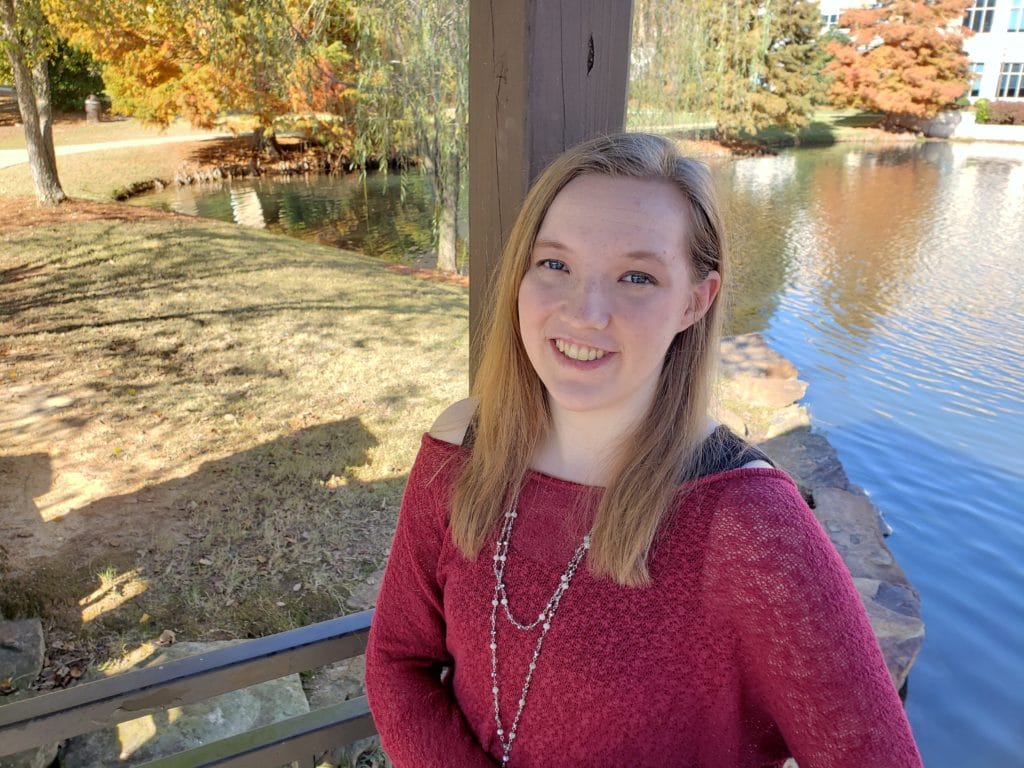 Heather Flanagan helps younger girls find joy through dance. The 17-year-old Norcross High School junior helps host free weekly after-school ballet classes for first graders at Beaver Ridge Elementary who might not be able to take dance instruction otherwise. "At the end of the school year," writes Cheryl Flanagan, Heather's mother, "they join in a recital with Perimeter Ballet to perform a dance and show off their brand-new ballerina costumes."
Heather says one of her favorite memories of the program was the day of the recital, when the young girls performed for an audience of several hundred people.
"One of the girls started to cry right before she went on stage, so one of my co leaders took the time to kneel next to her, give her a hug, and encourage her until she was ready to go on stage," Heather said. "She went on to dance beautifully. The smiles on all of the girls' faces, after they finished the dance, were so joyful. I love being a part of something that brings that kind of joy to people."
Dance isn't her only interest, her mom says. Heather's also active at church, is an officer in two clubs at Norcross High, started a ballet exercise class for her peers, and is writing a book.
Kaitlyn Williams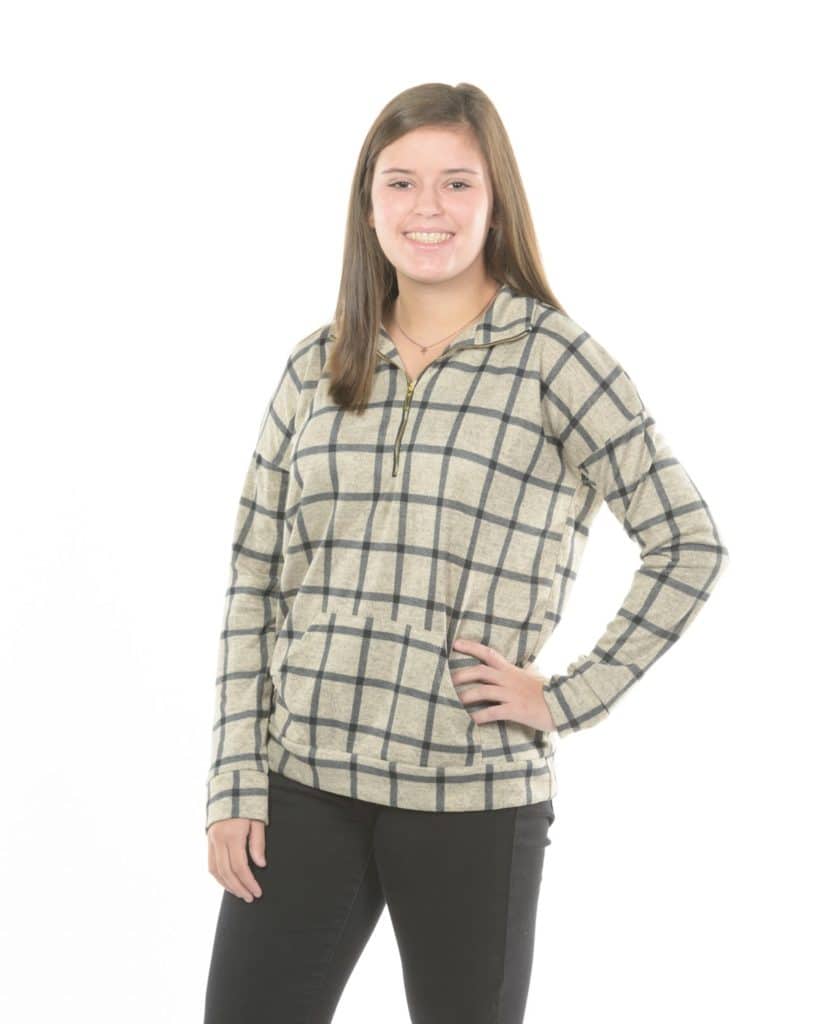 After researching food insecurity, Kaitlyn Williams proposed that her school, Greater Atlanta Christian School, could find an outlet to donate excess food from lunch to those in need. She and a group were tasked with making the idea a reality, which required school and food services administrative approval, health department criteria and transportation options. Since formally launching and partnering with Food for Thought/Second Helpings in August 2017, GAC has continued to donate surplus food every week to the metro Atlanta area.
The 18-year-old senior has contributed to her community in other ways, too. She organized a candy drive for orphans in the Ukraine, has tutored elementary age students who speak English as a second language and has been a team member for mission trips to Guatemala and Ecuador.
During the past two summers, Kaitlyn was a volunteer coach at Tavani Soccer Camp, a camp she attended when she was younger and where she shares her passion for the game with younger players. "I not only loved to coach the kids during the summer," she said. "but when I see the kids during the fall season and they say, "Hey Coach Kaitlyn!" then I know I have made an impact on them."
Kate Fuhr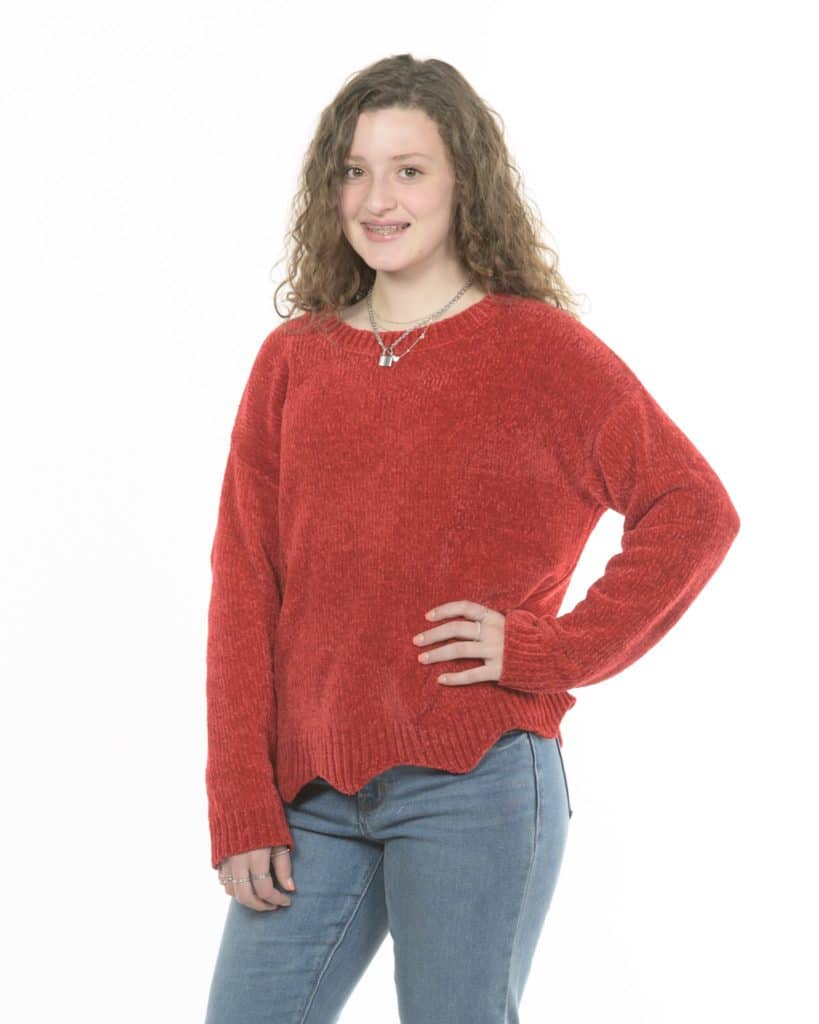 Kate Fuhr started figure skating at age 8. After a year and a half, she switched to ice hockey.
Now, at age 14, the Cornerstone Christian Academy eighth grader has been a member of the Atlanta Fire Ice Hockey Developmental Team for the past three years. She is one of only a handful of girls in the organization, and one of only three girls playing at "14 and under" Bantam level at the Cooler in Alpharetta. Kate is also starting her second year on the Junior Atlanta Thrashers, the Women's Travel Ice Hockey Team.
"I've been part of the coed ice hockey team for three years," Kate said, "and one thing that I've learned from Cornerstone Christian is how to get out of my comfort zone and make new friends."
She's interested in music, too. She has studied piano for five years, taken voice lessons for the past year and started playing the guitar and writing songs this past summer. She's been a member of the Cornerstone Chapel Band for four years and a member of the Cornerstone chorus for two.
"I learned the importance of service from my parents, grandparents and other influential people in my life," Kate said. "When trying to recall a memorable moment of service, the people around me stand out more than any one event. I think about one very special teacher at Cornerstone Christian Academy, Mrs. Katie Trapani."
Unfortunately, Mrs. Trapani passed away in 2018 after a courageous battle with cancer. "She took us to the Ronald McDonald House, an organization that was very dear to her," Kate remembered. "I learned first-hand what an impact we, even as kids, had on the lives of families supporting seriously ill children in the hospital."
Kate said that she has been blessed with the chance to fill a number of leadership and servant roles in both school and church. "I see being of service to others as a privilege and try to get involved and give back whenever I have the opportunity."
Lizzy Stainback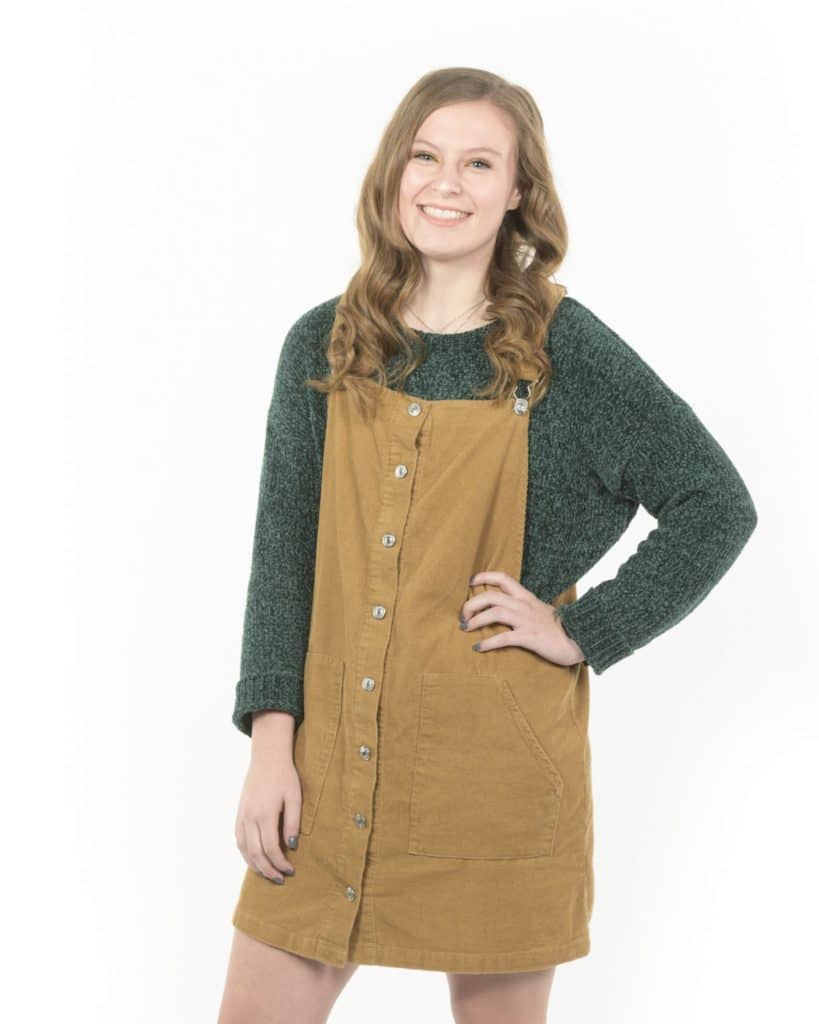 Lizzy Stainback, a senior at Wesleyan School, serves as president of the school's chorus leadership committee, takes part in the high school chapel band and has participated in plays and musicals with the school's Wolf Players.
Her interest in music continues off-campus, too. The 17-year-old recently volunteered as a counselor with Camp CreARTive at the George Center for Music Therapy. And every week, Lizzy volunteers with the Salvation Army Church in Lawrenceville as an assistant choir director. She works with children aged 6 to 12.
"As I started working at the Salvation Army, I didn't know what to think," she recalled. "I wasn't sure if I'd be accepted by the kids and parents as I was a late addition in their chorus season. I was pleasantly surprised as I was welcomed with open arms, literally.
"Every Thursday after a long drive to Lawrenceville, I'm greeted with glowing smiles from 30 kids all shouting 'Miss Lizzy! Miss Lizzy! I missed you.' They are always interested in the events of my life and the cool things I've learned in school. I only hope that I bring as much joy to their lives as they bring to mine, and I've made as much of an impact on their lives as they've made on mine."
And her community and school activities extend beyond music. She's a member of the National Honor Society, the Teen Council and serves as a board student leader with Atlanta Ronald McDonald Charities.
Melina Jackson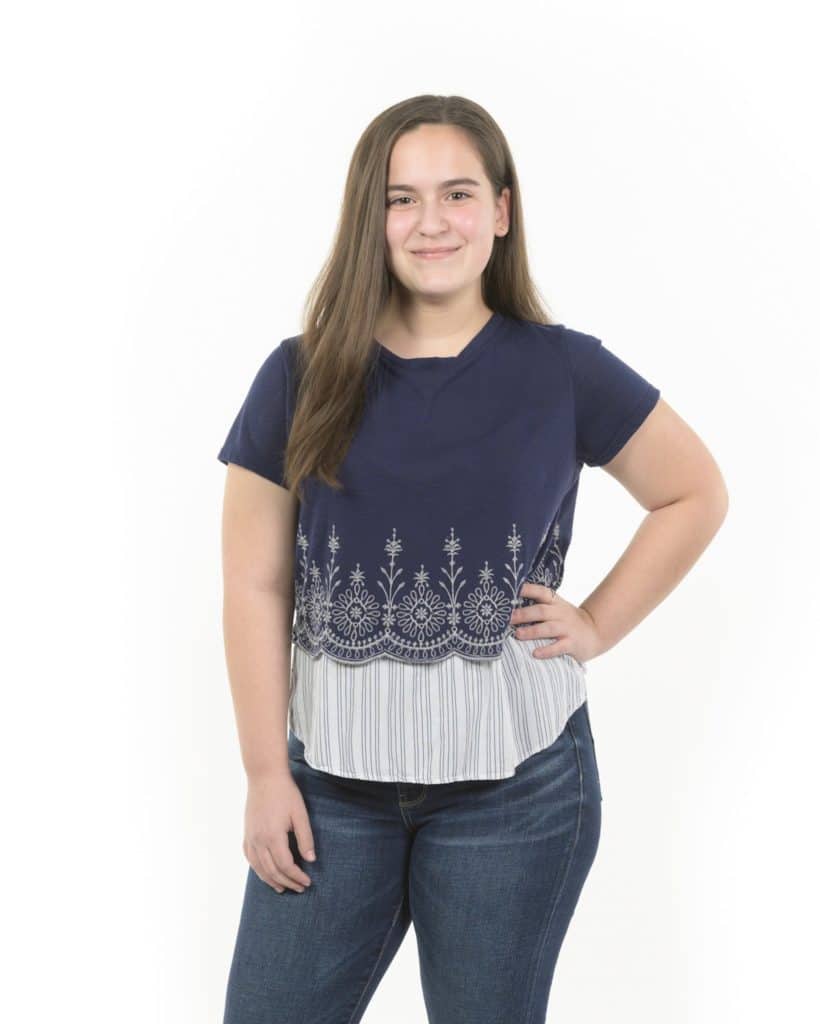 Melina Jackson's father suffered with Parkinson's disease for many years before he passed away when she was 10 years old. As a fifth grader, she decided to take action to honor her father's memory.
The first year, Melina's goal was to raise awareness about Parkinson's. She arranged for a representative from the PD Gladiators, a Norcross foundation that helps people cope with the disease, to speak to students at her school on April 11, 2018, World Parkinson's Day. Students were offered an "out-of-uniform" day if they wore Parkinson's colors, grey and blue.
Melina surveyed the students to find out what worked best. She then arranged for a school-wide Parkinson's awareness event called "Pancakes for Parkinson's." She also arranged presentations so students could learn about Parkinson's and what they could do to help friends or family who are suffering from a serious disease.
This school year, the 12-year-old seventh grader at Cornerstone Christian Academy plans to build on that, continuing to raise awareness, not just at school, but in the community, and possibly add some fundraising for Parkinson's Research.
"The most memorable moment that I have of serving in my community was seeing how I had influenced my classmates," Melina wrote. "After discussing with my school about different ways people could raise awareness to less-talked-about diseases such as Parkinson's, a few of my close friends hosted a fundraiser for the disease at a local park. This encouraged me and my drive towards my goal for Parkinson's because it showed me that what I had provided to the people around me was positive and impactful. That was 100 percent a moment in my life where I felt like I had done something and it meant, and still means, a lot to me.
Her work has impressed people around her, including Helen West, a teacher at Cornerstone Christian Academy. "If you spend any time at all talking with Melina, you will immediately be impressed by her poise and intelligence," West wrote. "Although she has experienced great grief, she has demonstrated great initiative and maturity, far beyond her years."
Myra Wu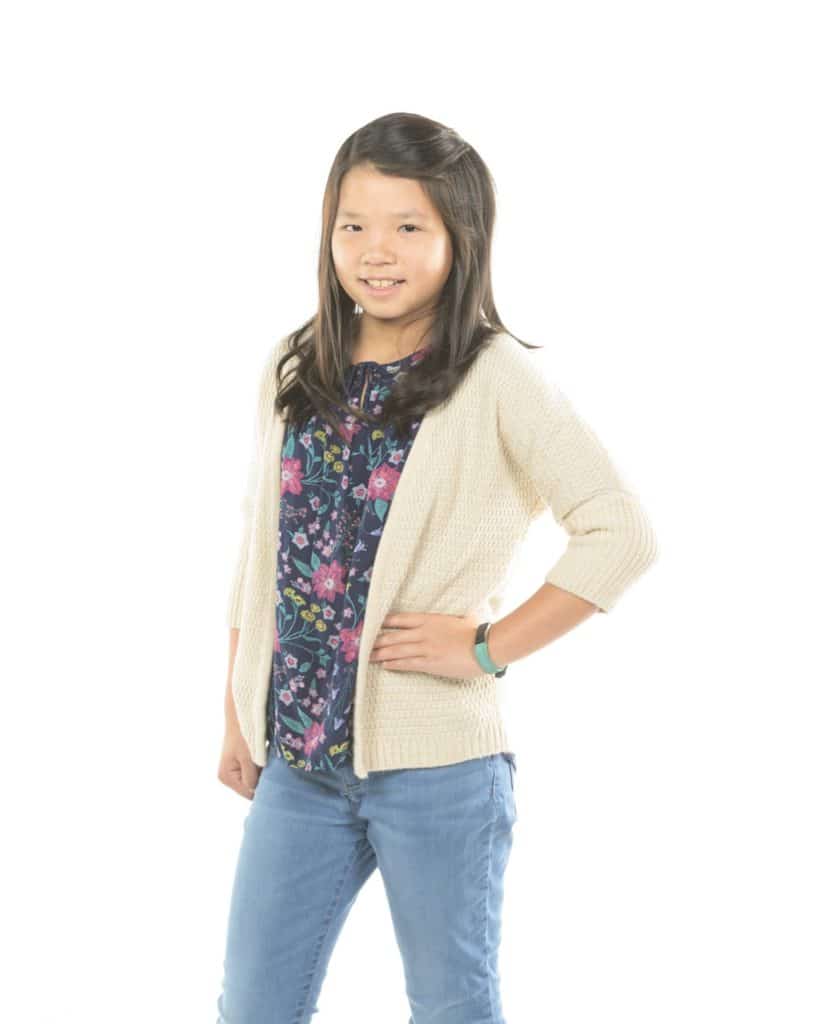 Although she's just 11 years old, Myra Wu has built quite a resume. She's an A student at Pinckneyville Middle School, performs on piano and French horn, and competes in the swimming pool and on the tennis court.
"Myra's drive and ambition to compete individually and with her teammates is outstanding," family friend Tanya Ayers wrote. "Her dedication during the school year and through summer vacation shows her passion and drive is unwavering as she sacrifices her time to practice and help others."
Myra, who started playing tennis at age 5, according to robotics coach Hayley Hanson, ranks 35th in the G12 USTA Georgia standings.
She recently volunteered to be a ball girl at a Special Pops Tennis tournament, a competition for children and adults with intellectual disabilities. "It was great to help those with disabilities play the sport that I love—tennis," Myra said. "Seeing their smiles made the experience well worth it."
Nadia Jones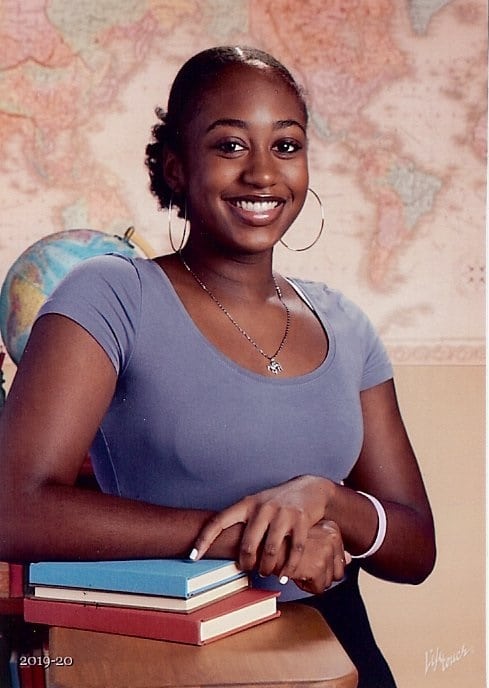 Nadia Jones is passionate about helping and encouraging others. The Norcross High School student has collected blankets, hats and gloves for the charity Hosea Feed the Hungry. She's collected new and gently worn shoes for recycling and provided Socks 4 Seniors. She led a coat and toy drive with donations going to Norcross Cooperative Ministry.
She started a Girl UP Club in her middle school to build self-esteem, fight against bullying and encourage girls to be great. At 16, Nadia has been a Girl Scout for 11 years and now is serving a two-year internship with Girl Scout USA. She has committed hours to working on G.I.R.L. 2020, a conference expected to bring thousands of girls and their supporters to Orlando, Fla. next year for inspiration and to encourage their empowerment.
Bernina Jones, her mother, says Nadia said has been sharing her Christian faith with others in the local community and in downtown Atlanta through prayer, play and by spending many Saturdays visiting neighborhoods to deliver fresh bread and pray for strangers. She's also sung carols at homes for senior citizens.
"A moment I will never forget is visiting a senior citizens home while on Christmas break," Nadia wrote. "The holidays can be a difficult time of year for many, so to lighten the hearts of senior citizens in the community, who often don't get to see their families, I visited them. It was an amazing time of fellowship and in those few moments, I shared smiles, laughs and prayers with many people who often didn't get to experience them. As a small gift for the seniors, I gave them new fuzzy socks and I will never forget the bright smiles and a few teary-eyed responses of the people who received them.
"That glimpse of joy sparked from giving back to a community that so willingly embraced me is an incomparable experience that I will carry with me as I continue to faithfully serve my community. You never know how much of a change you can make in the world until you understand that just a little bit of service has the potential to change the lives of people around you forever."
Riley Keller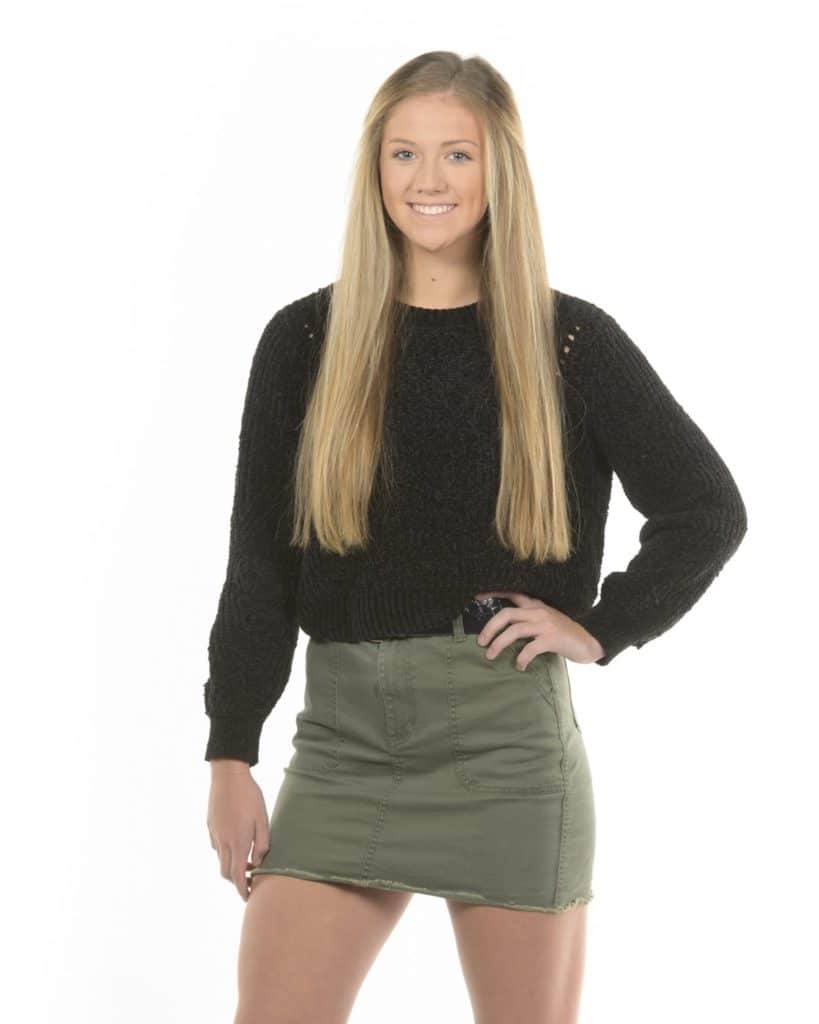 Riley Keller, a 17-year-old junior at Wesleyan School, plays varsity softball, basketball and lacrosse. She has played on two state championship softball teams and has been a counselor at Wesleyan summer camps for her three sports.
But ask her favorite memory and she recalls a birthday snow cone that led to an off-the-cuff effort to help people in need.
Her story goes something like this: "My parents rented a snow-cone machine for my birthday. It wasn't due back until after the weekend, so we gave out free snow cones to kids in our neighborhood. All of the kids could have purchased a snow cone, but it was amazing how much joy it brought to people that we gave them away for free.
"This sparked the idea to give away snow cones in exchange for canned goods to stock the summer shelves at the Norcross Co-op. The number of Peachtree Corners families that participated in our Cans-4-Cones over the years is unknown, but there were a lot of smiles and we collected hundreds of pounds of food from a simple snow cone."
That wasn't her first charity effort. Through the National Charity League—which she has served as president, vice president of programs, attendance coordinator and chair of the Caring for a Cause event committee and other committees—she has worked with various philanthropies.
Riley is a member of Wesleyan's Omicron Service Team, where she and other students serve organizations throughout the community, and she has been involved with mission trips to Alabama, Tennessee, the Dominican Republic and Ecuador. Riley also volunteered with Hope Heals Summer Camp to support families affected by disabilities.
"I have worked with Children Restoration Network over the past 10 years. We have collected, sorted and distributed school supplies, Thanksgiving dinners and Christmas presents to some of Atlanta's most vulnerable children and teens," she wrote. "I love that I'm doing work for children and families in my community and it reminds me of how fortunate I am, but also that learning, giving and expressing gratitude are three essentials to life."
Savannah Whitmer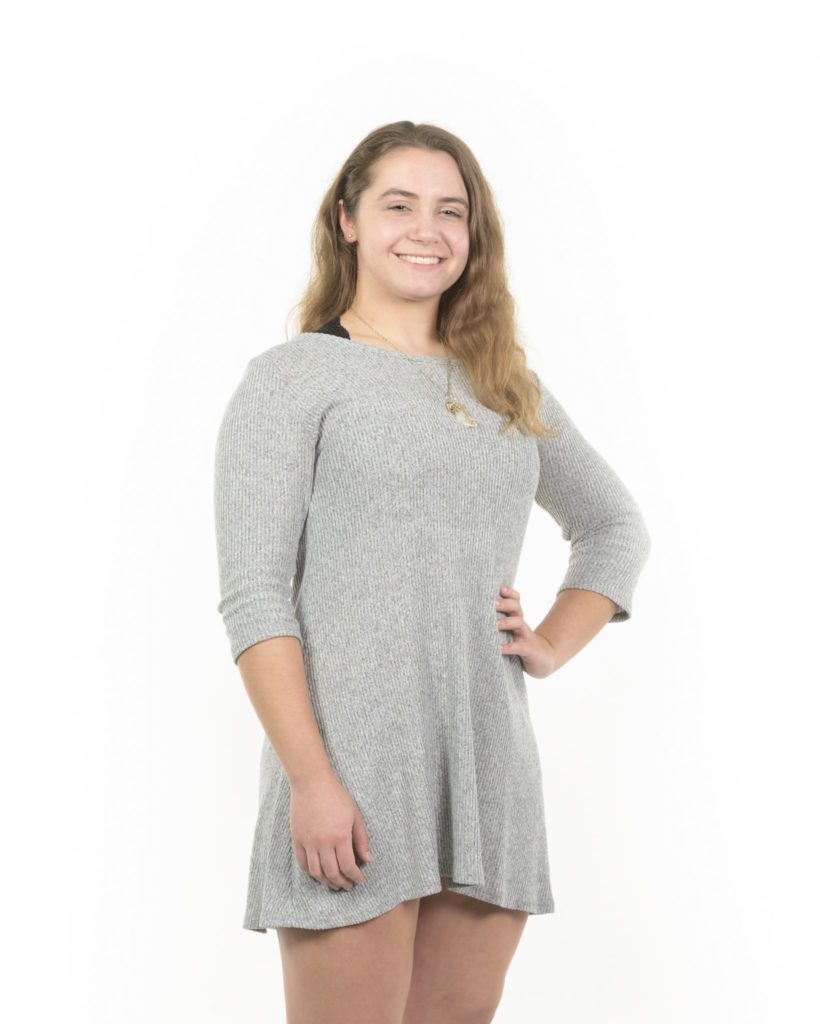 Savannah Whitmer, a 17-year-old Norcross High School senior, is an award-winning member of the Technology Student Association, captains the school swim team and is percussion section leader in the Norcross High School Band. "Savannah's work ethic and care for her peers makes her a standout from those around her," Assistant Band Director and Percussion Director Corey Fair said.
She also is a Harry Potter fan. With her mother, Marilyn Whitmer, and her twin sister, Georgia, Savannah helped create the Harry Potter Garden at Peachtree Elementary School, which was inspired by the magical books that have attracted millions of readers. "Savannah and her sister designed and laid out a plan for the garden, including creative scenes based on details from the books to keep students interested," Fair wrote.
"They relied on community members for donation of materials: Many people gave fence posts for bordering, used Realtor signs that could be painted and displayed, an old owl figurine to add a magical element to the garden. To know that Savannah was one of the masterminds behind this amazing service project shows her passion for education and for people."
Savannah herself says she's proudest of her work with the school marching band. "These past four years I have learned how to be a strong leader for my peers," she wrote. "I had the privilege of being the one to make them smile when they were feeling down and to watch them grow into leaders themselves. Together we are a family, strong and unbreakable. I'm proud of all that we have accomplished together. But the amount that I've helped the band grow could never compare to how much they have helped me grow."
Smit Patel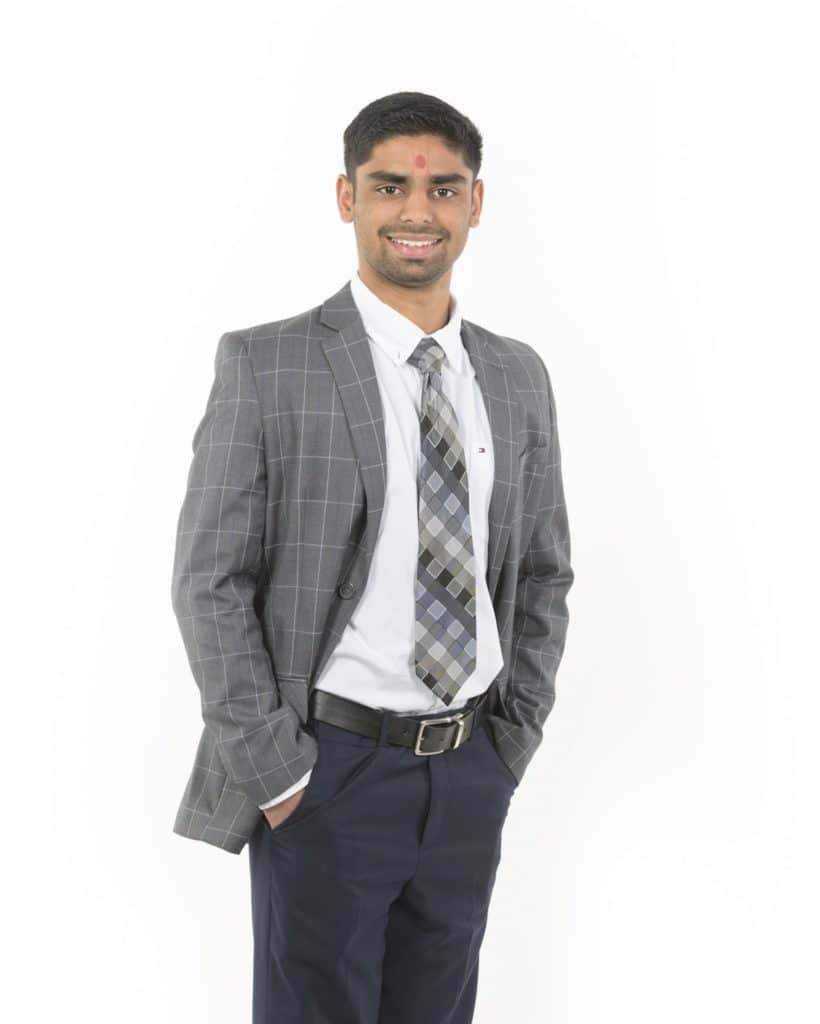 Lee Conger, local school technology coordinator at Paul Duke STEM High School, recalled the first time he met Smit Patel. Smit, then a sophomore, was interested in drones.
"Smit walked into my office, introduced himself with a firm handshake and a steady gaze, and asked if I was helping to launch a program [at Paul Duke] focused on unmanned aerial vehicles (UAV). I told him I was … After speaking with Smit for just a few minutes, I found out he was heavily involved in JROTC and the Technology Student Association, and he served in a leadership role in both of those organizations. I realized how passionate and knowledgeable he was about UAVs, so I told him that if he attended Paul Duke STEM, I would love him to become a student leader."
Smit took a flyer on the new STEM school. Now, as a senior, Smit has become one of the leaders of his class, Conger says.
"He is one of only 11 students participating in the joint cybersecurity venture between Mercer University and the FBI. In addition to being on the First Robotics team, Smit has been a student leader on the team which provides free aerial photography to schools in Gwinnett County Public Schools. He also led the team responsible for the unique drone ribbon-cutting ceremony at Curiosity Lab of Peachtree Corners last month."
Smit plans on attending college and then the Air Force where he can use his knowledge of UAVs and robotics to serve his country. "It's important to me to help other people. The drone club has helped us—me and my classmates—to begin to realize the opportunities that drones have for us," Smit said. "I'd like to pursue a career in drone technology, most likely in the Air Force where I could fly drones on missions to assist and protect troops. The club has also been able to help two fellow students who are looking to start their own drone business."
Conger said that when he thinks of students who will make Peachtree Corners proud, "Smit Patel is certainly at the top of my list."
Trey Dixon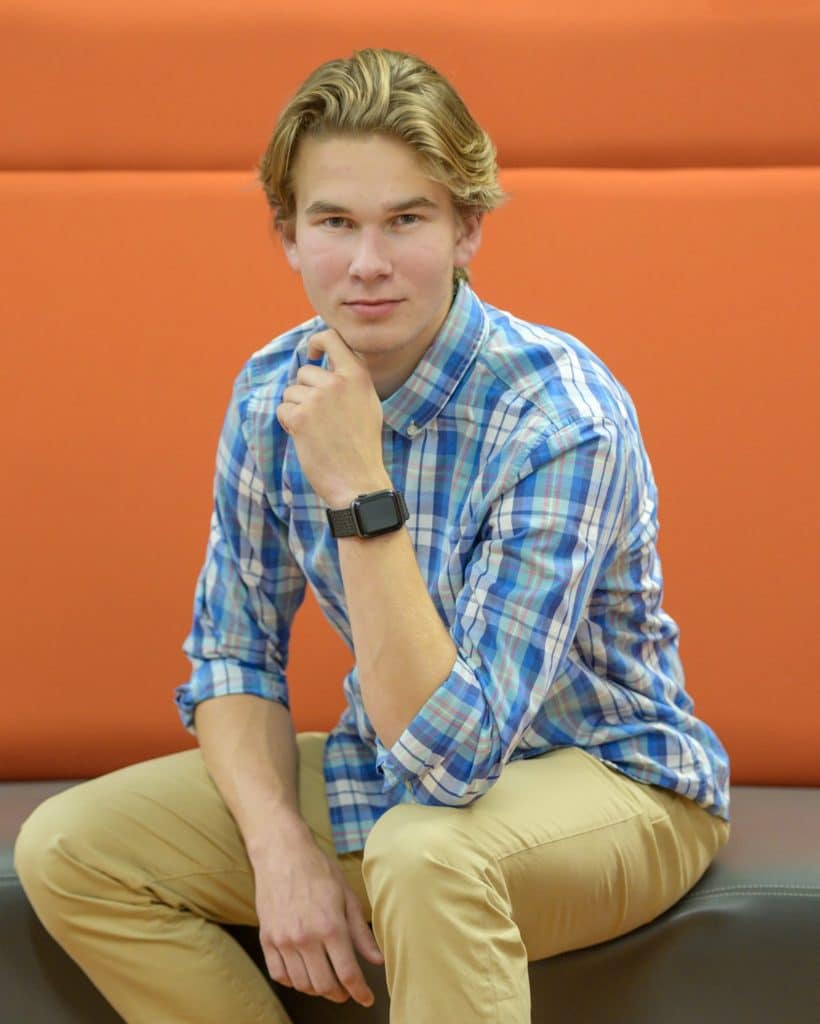 Trey Dixon sets the bar high for himself. The 18-year-old Greater Atlanta Christian School senior is a runner who helped lead the school's team to the state meet. He's a musician who plays piano and guitar. He shoots photographs of campus activities and helps devise sets and lighting designs for school events.
Trey also leads worship on Sunday mornings, tutors underclassmen and runs extra laps to encourage younger runners.
"One of my most memorable moments giving back to the community was through running the Peachtree Corners' "Light Up the Corners" race along with my entire family," he said. "I have run the race every year for the last three years, but I especially enjoyed this year because I was able to bring my friends to run the race with me and it supports a great cause right within our community."
Norcross High School Students' Art to be Featured at Dogwood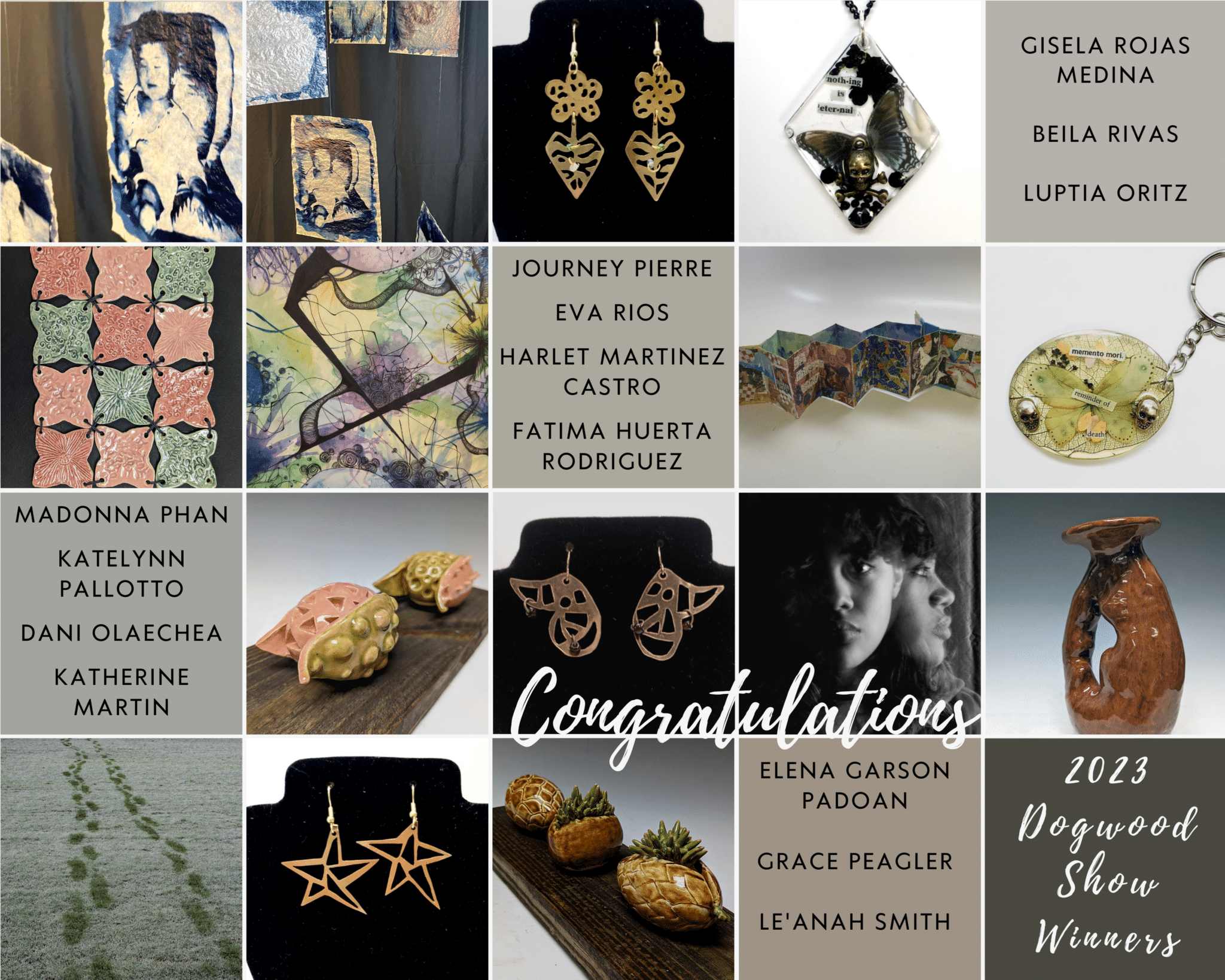 The Atlanta High School Art Exhibition has become a staple of the annual Atlanta Dogwood Festival at Piedmont Park. Every year, talented high school students from across Atlanta come together to showcase their skills and creativity in an event that celebrates the power of the arts.
The exhibition takes place over the course of three days during the Atlanta Dogwood Festival. One of the largest art festivals in the Southeast, the Dogwood Festival will run April 14-16 this year.
This year, 14 Norcross High School (NHS) students in grades 9-12 have works selected from among hundreds of submissions from high school students across the state of Georgia — Gisela Rojas Medina (11), Beila Rivas (12), Luptia Ortiz (12), Journey Pierre (12), Eva Rios (9), Harlet Martinez Castro (11), Fatima Huerta Rodriguez (11), Madonna Phan (11), Katelynn Pallotto (12), Dani Olaechea (11), Katherine Martin (12), Elena Garson Padoan (12), Grace Peagler (12) and Le'Anah Smith (12).
The students have the opportunity to display their artwork in a professional setting, connect with other artists and potentially win awards for their work.
The exhibition showcases the best in high school art and is highly competitive. The artwork on display includes drawing, painting, sculpture, photography and jewelry pieces. Not only does the event showcase the students' artwork, it also brings students together to create a community of young artists in the city.
Students explored a range of different art media and themes. Gisela Rojas Medina focused on creating work from photographs of herself as a child. She then printed them using cyanotypes and hung each faded photo to create a mobile reminiscent of childhood memories.
"This piece was inspired by my own faded and distorted memories," Medina said.
The Atlanta High School Art Exhibition is free and open to the public. A Satellite Show will be held April 2-30 at the Limelight Gallery at Binders, 3330 Piedmont Road in Atlanta.
North Metro Academy of Performing Arts Settles into Peachtree Corners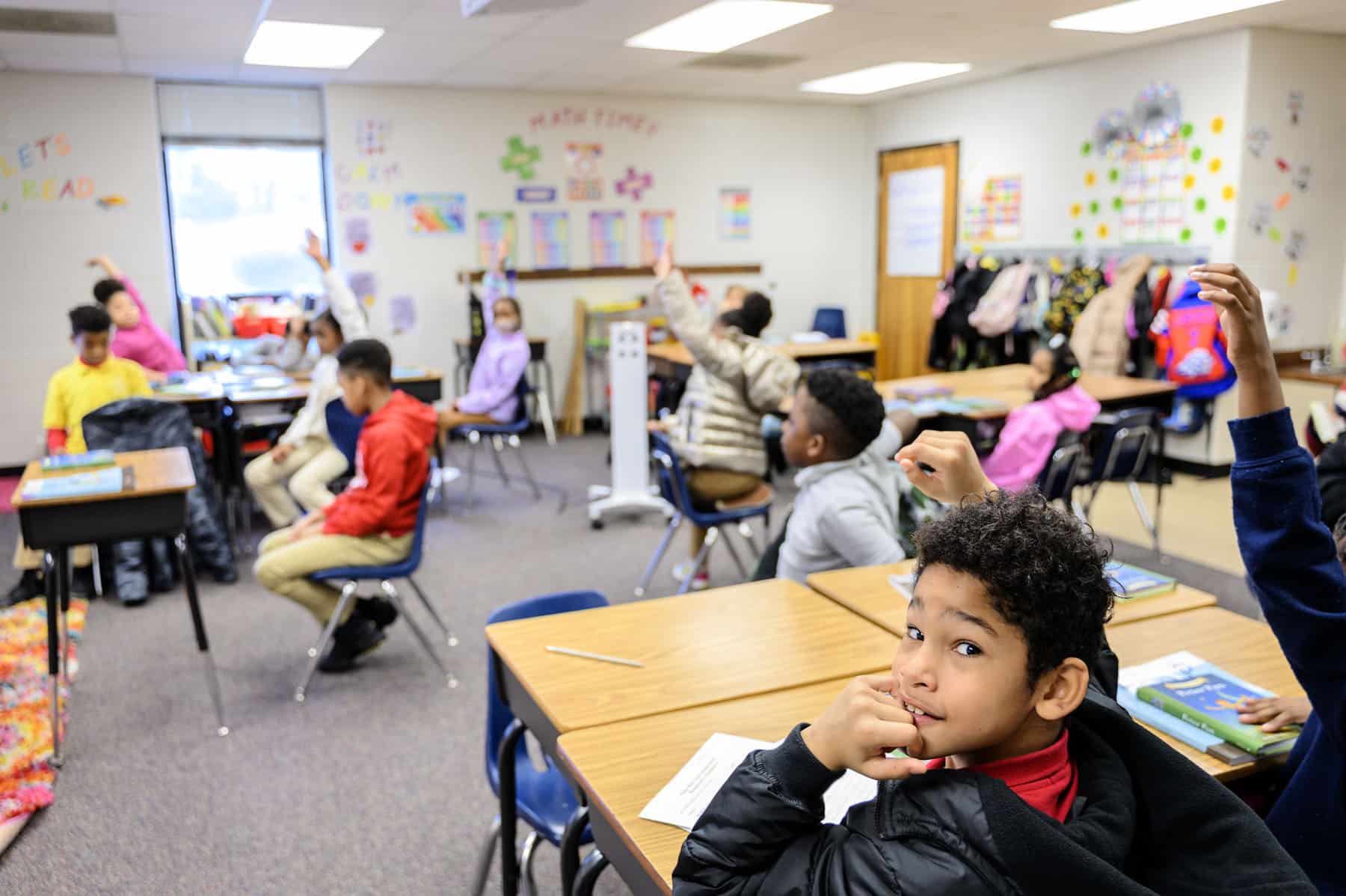 Gwinnett County's first themed elementary school aims to incorporate arts education into a robust, imaginative, and collaborative environment.
"The arts are an essential element of education, just like reading, writing, and arithmetic. Music, dance, painting, and theatre are all keys that unlock profound human understanding and accomplishment." — William Bennett, former US Secretary of Education
Those words were declared many decades ago, long before students and even some staff members at North Metro Academy of Performing Arts (NMAPA) were born. But the sentiment rings as true today as it did then.
Gwinnett County Public Schools' first themed elementary school, NMAPA is still somewhat of a hidden gem. Dr. Rodriguez Johnson, principal since the school was established in 2014, along with students, staff, and the community are working to change that.
"It's amazing that we have over 40 different elementary schools represented in our community here. We have kids that come from Lilburn and Lawrenceville and Duluth and all over to attend our school, and it's really about that close-knit family community," said Johnson.
"We have our kids learning the same curriculum that they do at every other elementary school," he continued. "I think it's just really our personal connections that really separate us from our sister schools."
The purpose of the K-5 school, open to every Gwinnett County resident, is to give students the opportunity to develop unique interests, uncover hidden talents, experience satisfaction in accomplishments, gain a sense of responsibility and pursue education as a way of life through educational programs tailored to their own specific needs, according to the school website.
This hidden gem didn't pop up overnight. It has been a dream of lifelong educator Beauty Baldwin. After decades of dedication to educating students in Schley, Muscogee, and Gwinnett counties, Baldwin retired in June 1994 as the first Black female superintendent of Buford City Schools, as well as the first in the entire state of Georgia.
Her commitment to education and her community is evident with a school and a municipal building named for her. In 2016, the Gwinnett County Board of Education dedicated Baldwin Elementary School in Norcross in her name. In 2020, a ceremony was held to dedicate Gwinnett County's newly- renovated elections office as The Gwinnett Voter Registrations & Elections Beauty P. Baldwin Building.
Perhaps her passion for education and commitment to children and the community is most evident in the former Hopewell Christian Academy that opened in 1997, shortly after Baldwin thought she had put away her educator hat. Many years later, she admitted that one never stops being a teacher.
Baldwin served as Hopewell's administrator for 16 years until it became a Gwinnett County Charter School. The move to the public school system came with a name change — North Metro Academy. In May 2021, the Gwinnett County Board of Education approved transitioning NMAPA from a public charter school to GCPS's first themed elementary school.
But the work doesn't end there.
Room for everyone
North Metro Academy of Performing Arts engages students in instruction that integrates the academics and performing arts in ways that address the unique needs and interests of each student, said Dr. Johnson. He added that, unlike the fictional school of the arts in the movie "Fame," there's no auditioning for a spot at NMAPA.
There is currently no wait list and no child within Gwinnett County is turned away.
"Before we moved onto this campus, we had around 320 students. We expect to continue to increase our enrollment each year," Johnson said. "We're really excited about our future and our continued growth. And we're extremely excited about being here in Peachtree Corners and Norcross."
Although Peachtree Corners is considered a more affluent area than many other parts of the county, the student body is quite diverse and there's a place for everyone.
"I think a lot of families choose us because they know that when they come here, we are an extended part of their family and there is no judgment. Every kid is one of our students and we make sure that we build a rapport with all of them," said Johnson.
"We have such a small staff that I think that really helps us build those relationships, too," he added. "Our parents know the teachers and we treat everyone like family."
The first group that started kindergarten at NMAPA will be transitioning from fifth grade to middle school at the end of the academic year.
He said he gets requests from parents who want to see the theme extended to middle school, and perhaps even high school. However, Johnson is focusing on the ones in his care and preparing them for their best futures.
"Right now, we're just trying to embrace our new space and continuing to grow our program," he said. "Hopefully, one day, we will have so many students on the waiting list that we'll have to have a bigger building."
Photos by George Hunter
Paladin Pacer 5K and Fun Run Debuts New Course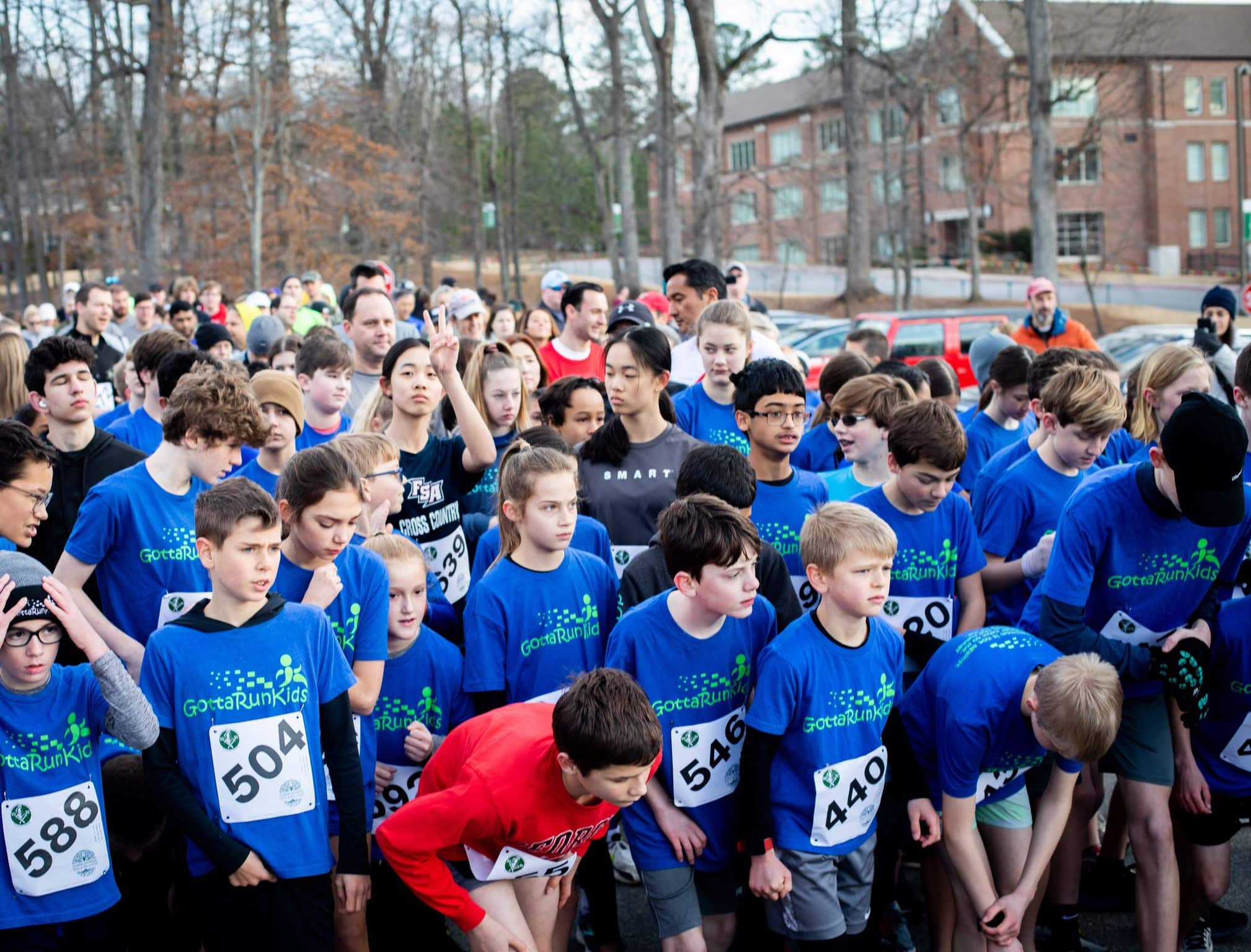 Pinecrest Academy's 4th Annual Paladin Pacer race is set for Saturday, February 25. It's open to all runners, walkers, and hikers. As in previous years, the Pacer includes a 5K event and a Fun Run.
The 2023 Pacer will debut two changes this year.
The entire 5K course will be run or walked on Pinecrest Academy's 68-acre campus, which includes a cross-country trail. In previous years, the 5K portion of the event has run along Highway 141.
The 5K portion of this year's Pacer will be a Trail Race. Trail running, running in a natural environment with minimal paved or asphalt roads, has become a popular sport. It increases the physicality of the race by adding climbs and rougher terrain. Paladin Pacer participants should be ready for over two miles of scenic dirt trails, grass, and hills.
"As an avid runner, I am particularly excited about our transition to a trail race," said Mary Tollett, Paladin Pacer Race Director. "Trail run enthusiasts usually have to travel to a destination, sometimes to rural locations, to participate in a trail run. But this one is right here in our neighborhood."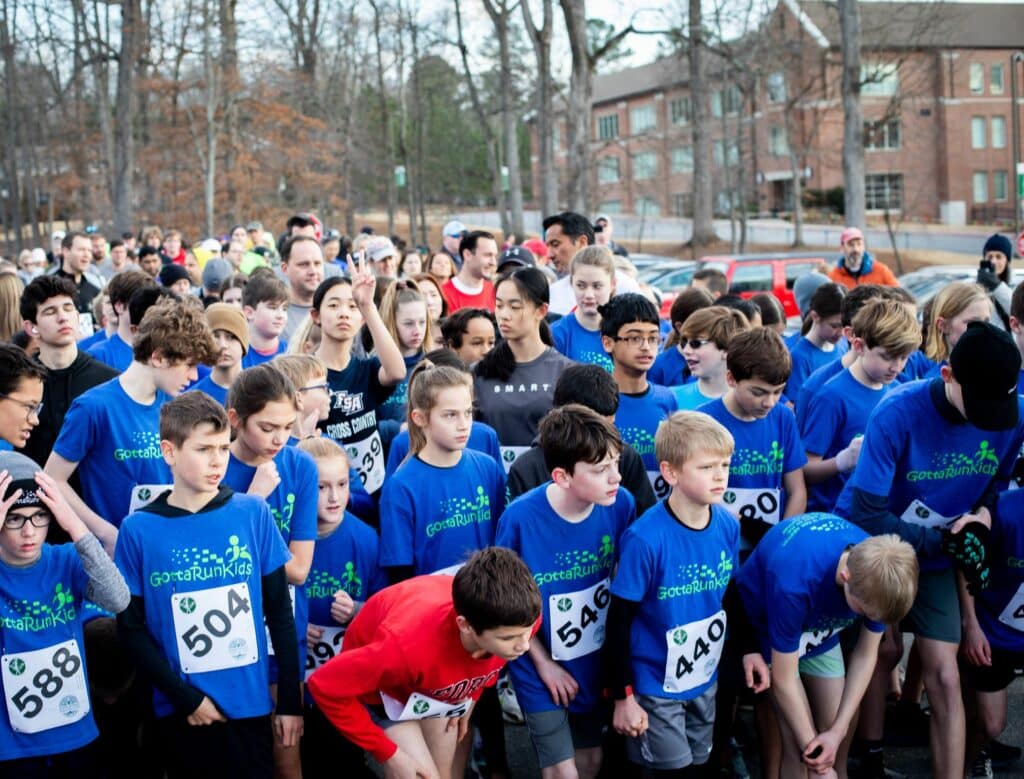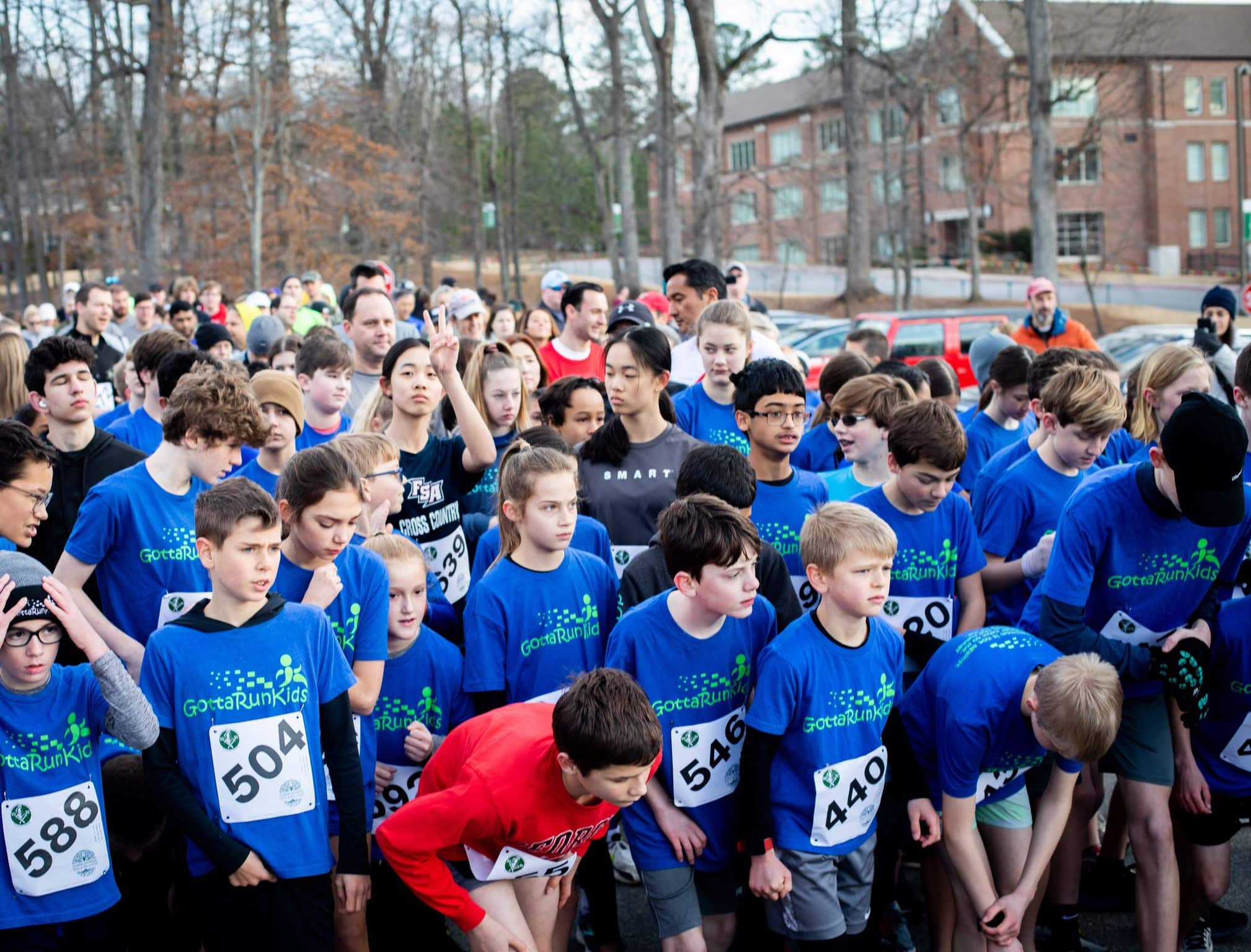 The 1-Mile Fun Run includes three laps around the school driveway, allowing parents to support their "little Olympians" throughout the race. It's also perfect for the casual walker or jogger.
The epic costume contest will return this year. Cross-country teams are encouraged to participate as a group, as are families with children of all ages.
"We are thankful to be part of Forsyth County, a vibrant and growing community, and delighted to be able to offer a unique running experience for our neighbors," said David O'Shea, Pinecrest Academy Director of Advancement. "The Paladin Pacer is an opportunity to come together for a fun community event while getting some exercise and trying out a new local trail run!"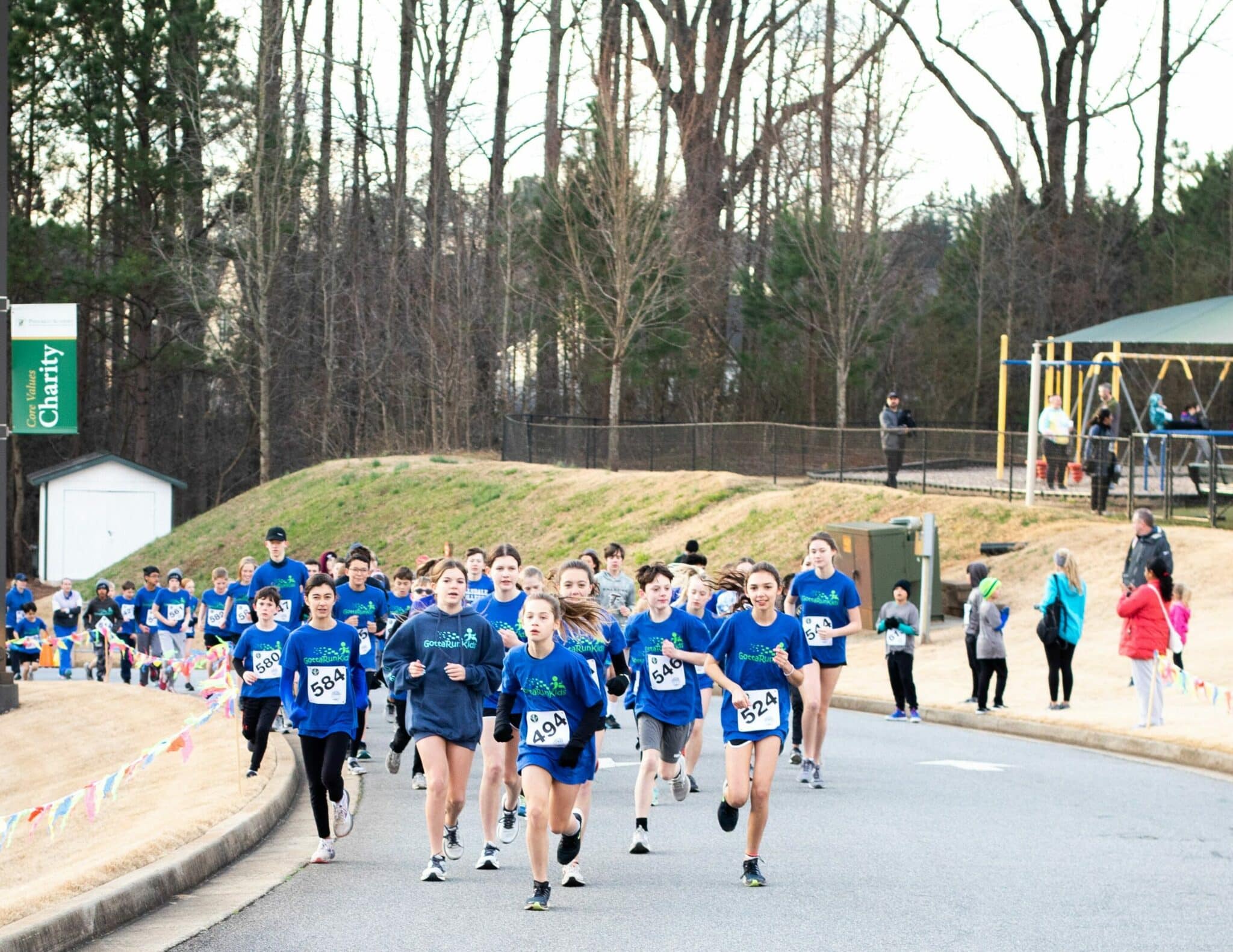 Awards will be presented for Overall Male/Female and Top 3 Male/Female finishers in each age group, along with an award for Best Costume.
Registration is open, and the early bird rate for both the 5K and Fun Run is available through February 17. All participants registered by February 13 will receive a race t-shirt.
For more information on the 2023 Paladin Pacer and to register, visit active.com/cumming-ga/running/distance-running-races/paladin-pacer-trail-race-2023. Limited sponsorships are available. Please contact David O'Shea at doshea@pinecrestacadem.org or call 770-888-4477.