2020 Kindergarten Registration information for Gwinnett County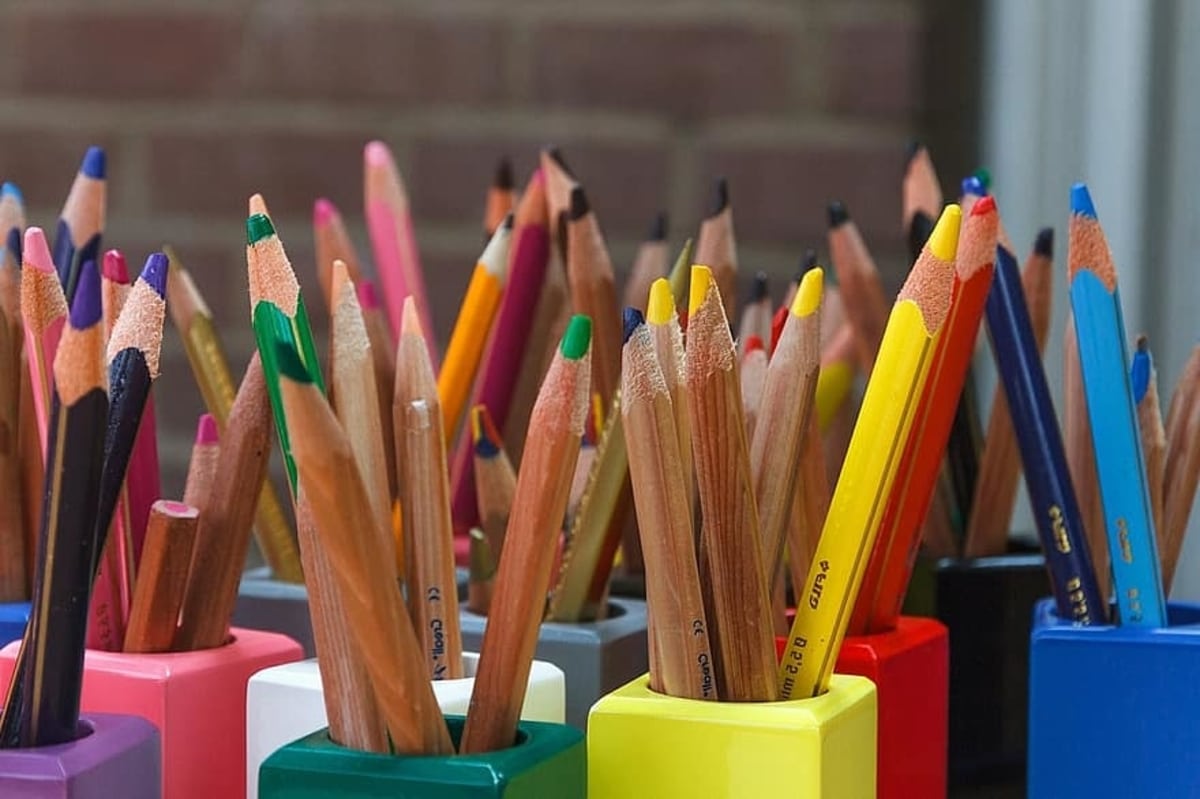 GCPS asks parents and guardians to begin Kindergarten registration process
Kindergarten registration for Gwinnett County Public Schools' (GCPS) is underway. Parents and guardians of children who will be five years old on or before September 1, 2020, are encouraged to begin the registration process by visiting the website of the school their child will attend. If parents are unsure which school their child will attend, they can find that information by entering their address on the GCPS' school locator web page (http://bit.ly/GCPSSchoolLocator) to identify their attendance zone. Completing online registration now will help your child's teacher to be ready to welcome your new kindergartner on the first day of school— Wednesday, August 5, 2020. In the coming weeks, schools will plan activities to welcome and introduce new kindergartners to their new school and teacher however, your child will need to be registered to receive the information.  
Parents can complete much of the registration process, including the uploading of documents need for registration, online. Most document attachments (PDF, JPG, DOC, PNG, etc.) are compatible. The file size limit is 2 MG. Even if families do not have the required immunization and/or screening documents at this time, they are encouraged to go ahead and begin the online registration process as this will help the school plan for students and create class lists. The documents families will need to complete registration include:
An official document showing proof of birth date. Examples include an original birth certificate or birth registration, an official state or federal form with date of birth, or a passport. For a fee, parents can order a birth certificate for a child born in Georgia through the state's ROVER service. (http://gta.georgia.gov/rover)
Proof of residency in the attendance zone. The school requires proof of residency, which may be verified by presenting a current utility bill (excluding telephone bills) AND one of the following documents:

o a non-contingent sales contract
o current residential property tax
statement or bill
o current lease/rental agreement
o current warranty or quitclaim deed
o most recent income tax return
o current home purchase agreement
o current paycheck stub
o current home purchase agreement
o current homeowner's insurance policy
Documents presented for residency verification must include the same address as the accompanying utility bill. An exception: A deed without an address is acceptable if accompanied by two utility bills (excluding telephone bills) with same address in the attendance zone.
A contingency contract is not acceptable. If the parent lives with a friend or family member and needs information about verifying residency, he or she can call the local school regarding a third-person affidavit of residency.
A Georgia certificate of immunization. By state law, a valid Georgia Certificate of Immunization (Department of Public Health Form #3231) or a notarized Affidavit of Religious Exemption (Department of Public Health Form #2208, available from the school) is required for enrollment. The certificate of immunization must be completed by the health department or your healthcare provider. A valid Form #3231 must be marked with either "Date of Expiration" or as "Complete for School Attendance." (A certificate marked with a "Date of Expiration" expires on the date indicated. A current certificate must be submitted within 30 days of expiration.) A medical exemption, if applicable, should be noted on Form #3231 with a current date of expiration. Families that are unable to obtain the required immunization and/or screening documents due to the COVID-19 situation will be given additional time to obtain those documents but should go ahead and begin the online registration process.
Evidence of vision, hearing, dental, and nutrition screening obtained in the past year. This information should be on a current Georgia Form #3300 (rev. 2013), available from the health department or a physician and dentist and dated within the last 12 months. Letters from appropriate healthcare professionals and out-of-state certificates are acceptable, if completed within the last 12 months and stapled to the state form.
Photo ID. The person enrolling a student should present proper identification. This identification may include a driver's license, a state identification card, a passport, or other official photo identification, such as an ID card obtained through an official government agency or consulate.
Proof of authorized person to enroll (only required of non-birth parents). The following people are authorized to enroll students: parent (natural or adoptive), legal guardian, grandparent with a properly executed power of attorney for the care of a minor child, kinship caregiver with a properly executed Kinship Caregiver Affidavit, or foster parent appointed by a state agency.
The child's social security number. State law requires that schools ask for this number at the time of enrollment. Students will be enrolled, even if the number is not provided. However, parents not providing a number will be asked to sign a waiver.
Families should periodically check the website of their child's new school for updates about the new school year and related activities and information.
Source: Press Release of Gwinnett County Public Schools
A Student's Journey from Peachtree Corners to Brown University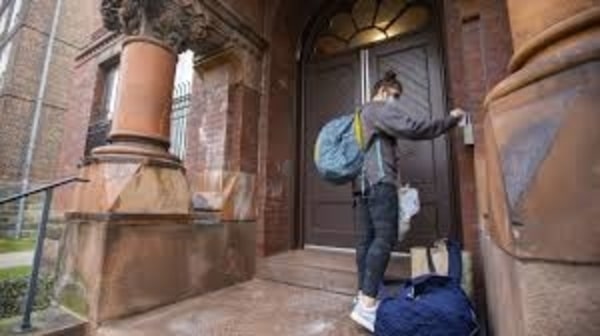 Kaitlyn Williams: Joining the team before stepping onto the field
Kaitlyn Williams was a high school sophomore at Greater Atlanta Christian School when she visited Brown the first time for a soccer tryout.
It was love at first sight for the Peachtree Corners, Georgia, native, who was smitten with Brown's "beautiful" archtecture, the enthusiasm the students had for learning, and the coaches and players who, three years later, she would join on the varsity women's soccer team.
"I could tell that they really loved the team and loved each other," she said. "It just seemed like a great opportunity to be a part of a community that strives to make each other better."
Like her fellow first-year students at Brown, Williams was asked to postpone the official start of her school year to the spring term. But she has already become part of the women's soccer community she so admired.
Each week this fall, Coach Kia McNeill sent the team a series of training activities — dubbed a PACT plan — focused on developing the team's physical conditioning, attitude and character, and technical skills and tactical prowess. Weekly activities included community-building activities — like playing games and cooking a teammates' favorite recipe, virtually — and panels with team alumni and professional players, all held over Zoom.
One panel featured the captains from Brown's Ivy League championship-winning women's soccer teams, who spoke to current players about how their team experience had shaped their professional trajectories.
"It was really cool to see how connected they still were, even the ones who hadn't played together in 30 or 40 years," Williams said. "You could see the impact the team has had on them — not just because they made close friendships, but also because the connections they made helped them excel in their professional worlds, and it also allowed us to create those connections with them."
She also got a jump start on her coursework this fall. As part of the University's offer for first-year students to remotely enroll in a fall course, free of charge, Williams took Intermediate Calculus, a requirement for her concentration in applied mathematics.
"It was a really good way to meet other people," she said. "And it gave me the chance to exercise my mind a bit before starting in the spring."
Now that Williams is finally on campus, she is looking forward to embarking upon a full course load that will allow her to complement her math studies with courses like Principles of Economics and Sport in American History.
"I've never thought about sports from the perspective of the effect they have had on American history," she said. "I'm excited to explore that more deeply."
Williams also looks forward to having the opportunity this term to deepen the connections that she made with her teammates virtually last fall.
"I've only met a handful of them in person," she said. "I'm really excited to meet the team."
Source: Brown University
11th Annual Norcross Blue Devils Run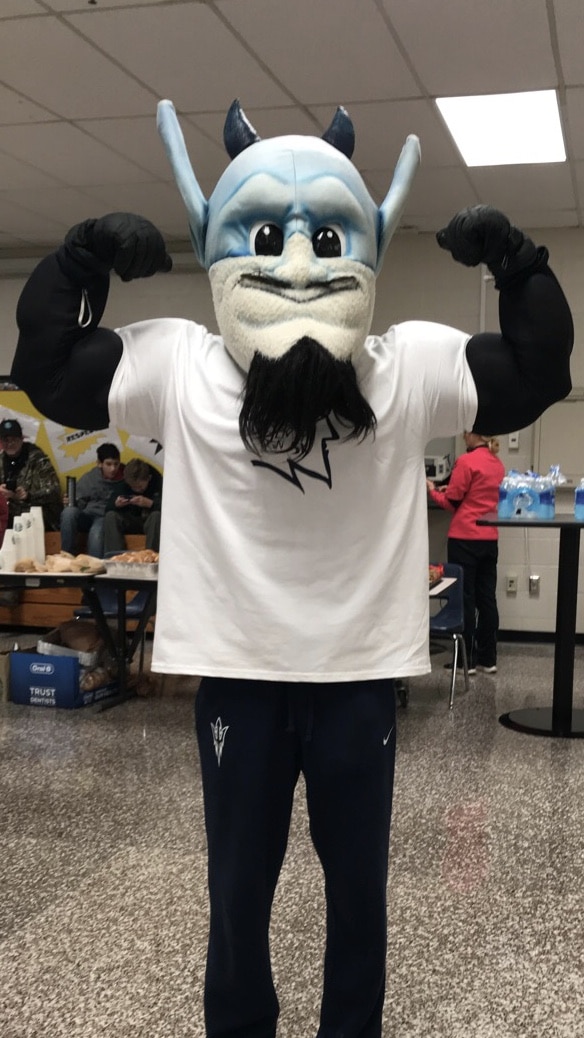 The annual Norcross Blue Devils run is the cross country/track and field fundraiser for Norcross High School (NHS). It provides funding for both teams and allows all students to participate no matter their financial status.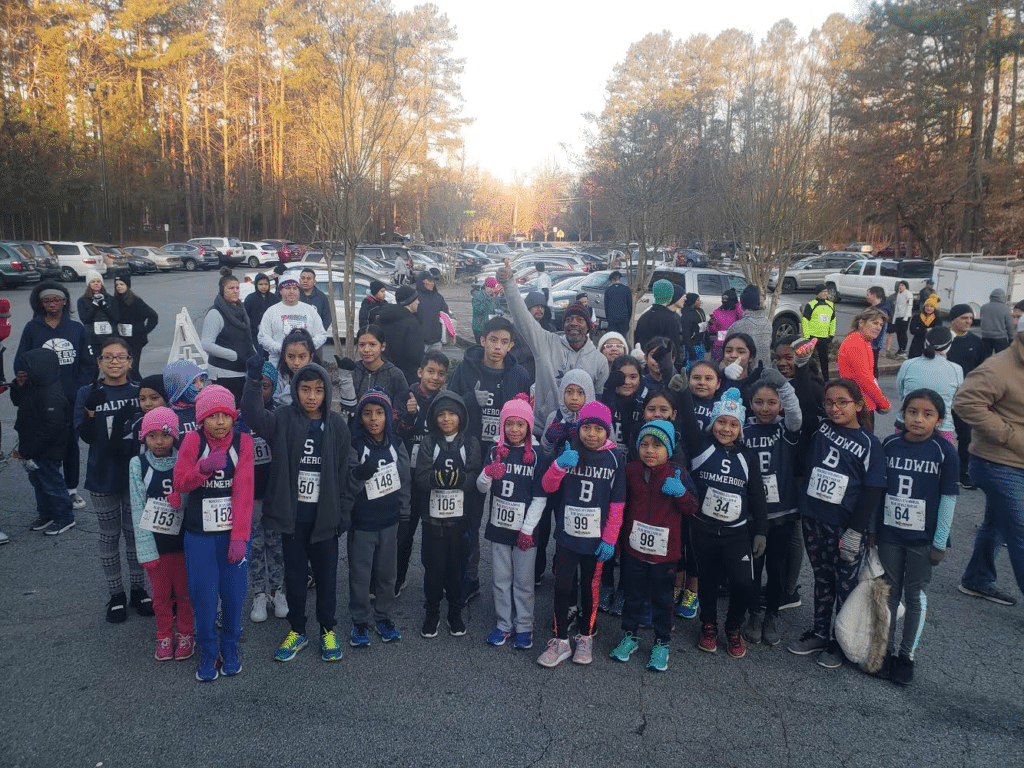 This year's race will be held on Saturday, February 6, at NHS. The 5K Run/Walk will begin at 8:30 a.m. It is $25 per person, with a price increase if you register after January 30. Phantom runners can also support by signing up for $25 and receive a t-shirt. The event will take place rain or shin, with an awards ceremony following the 5K. Katie Gartin is the race director, as well as a Peachtree Corners resident and NHS student.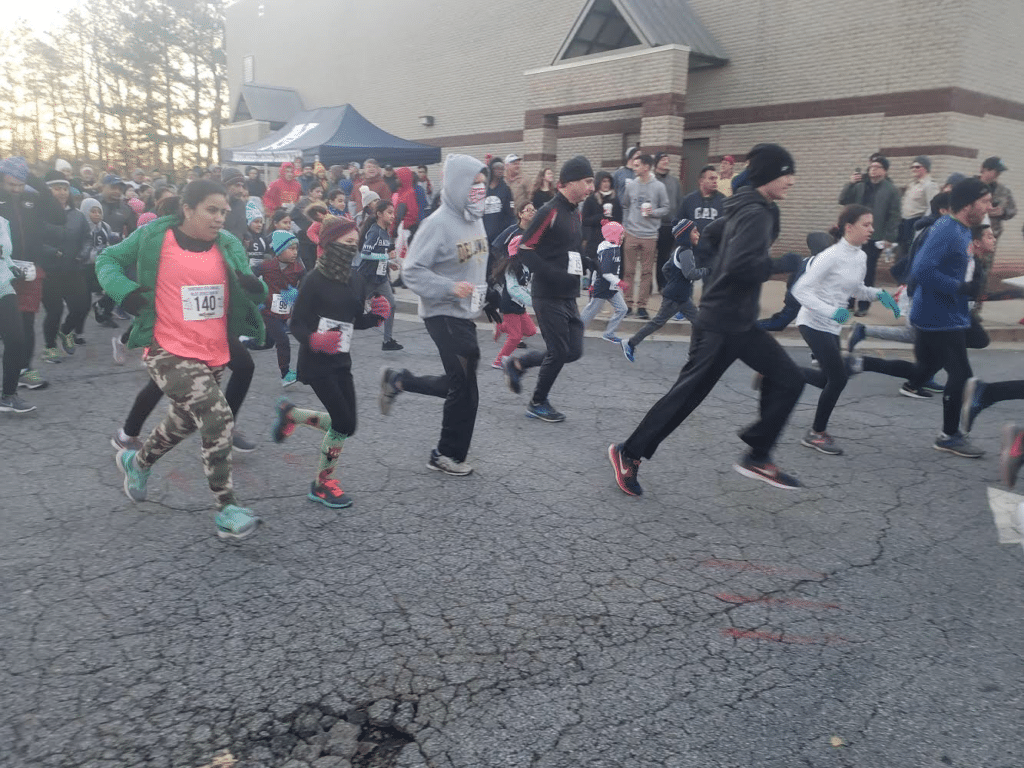 Awards:
5K: Overall Winner (Male & Female); 1st, 2nd and 3rd place for each age division (Male & Female)
Age Groups: 7 & Under; 8-10; 11-14; 15-19; 20-29; 30-39; 40-49; 50 and up
Raffle entry for all runners: Raffle prizes from local companies, anyone registered can enter in the drawing. Favorites include Trader Joe's seasonal goodie bag and gift cards to local restaurants.
*Short-sleeved T-shirts guaranteed to all who preregister*
For more information and to register, go to this link.
GCPS transitions to digital learning Jan. 19-22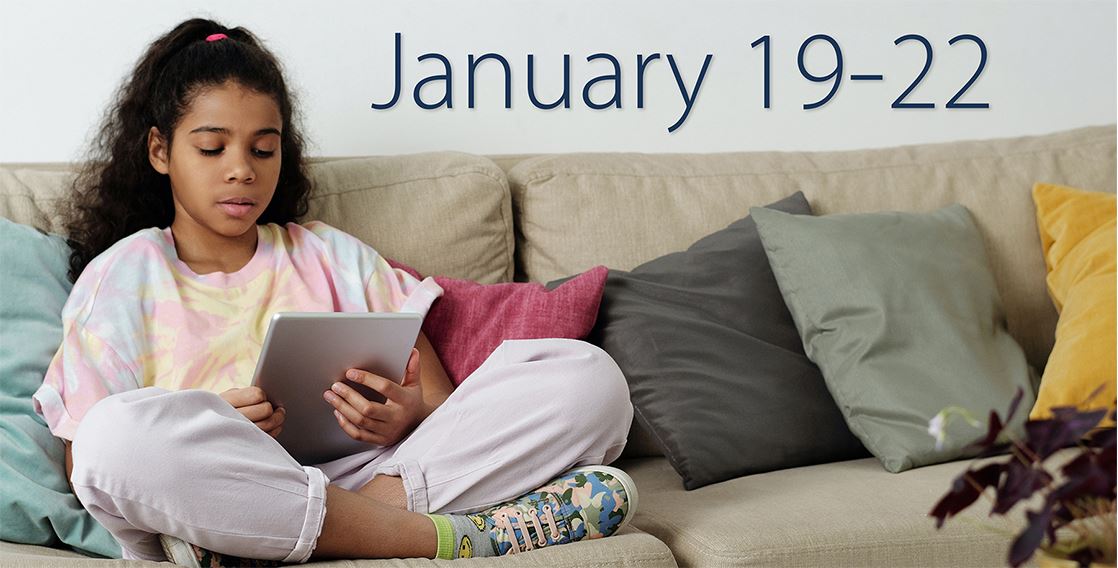 Gwinnett County Public Schools (GCPS) announced that it will temporarily transition all in-person learners to digital instruction beginning Tuesday, January 19. (Monday, January 18, is a school holiday.) District leaders will monitor the COVID situation and its effects on staffing to determine its ability to resume in-person instruction on Monday, January 25.
In making this decision, CEO/Superintendent J. Alvin Wilbanks said "As students returned to in-person and digital instruction this semester, we acknowledged the need to monitor the impact the rising COVID numbers within our community might have on our schools. The reality is that our school system—like our community and the state— is feeling the results of the holidays and winter break. We are experiencing higher numbers of cases, suspected cases, and close contacts among our in-person students and staff. The move to 100% digital learning for the coming week will allow us to effectively serve students while also doing what is best for our students and staff given the current situation.
"The decision to shift to digital is not one that is made lightly," he said. "However, it is a possibility we have planned for, knowing that the safety of students and staff and our ability to effectively serve students are priorities. While we fully intend to honor the choices our families made for their children in regard to receiving instruction in-person or digitally, the bottomline is that we must have the staff on hand in order to be able to do so."
Mr. Wilbanks noted that the post-break impact on the district's ability to effectively staff schools and serve students is a concern. On January 12, GCPS experienced 125 new reports involving employees who tested positive, were suspected of having COVID and were being tested, or had been identified as close contacts. These new cases brought the district's total number of staff out of school or work to 785, with 460 of those being teachers. This issue is compounded by the shortage of substitutes available, an issue that school districts across the nation are experiencing.
The shift to digital learning next week for all students, coupled with the observance of Dr. Martin Luther King, Jr. Day (Monday, January 18), will provide the time needed for many of our employees who are currently quarantined to return to work. "We understand that the move to 100 percent digital may create hardships for families. That said, we do feel that this is a necessary measure that will provide time for ill employees to get well and for those who are quarantined to be cleared for return to school and work," Mr. Wilbanks said.
Students will be expected to complete their lessons digitally each day and attendance will be documented. Teachers will report to their schools to deliver their digital lessons. As was done last spring, teachers who have school-aged children will be allowed to bring them to school.
GCPS will offer meal service during this transition to digital learning (Jan. 19-22). Meals will be available for curbside pick-up at schools, and, the district will deliver meals along all bus routes countywide during this time. Families should expect buses to run their routes from approximately 10:45 a.m. to noon, beginning at the first stops on the route.
Updates regarding the return to in-person learning on Monday, January 25, will be shared on the district website and through SchoolMessenger messages.
Source: GCPS release