Greater Atlanta Christian School student John Meshramkar receives Kimberly-Clark Bright Futures Scholarship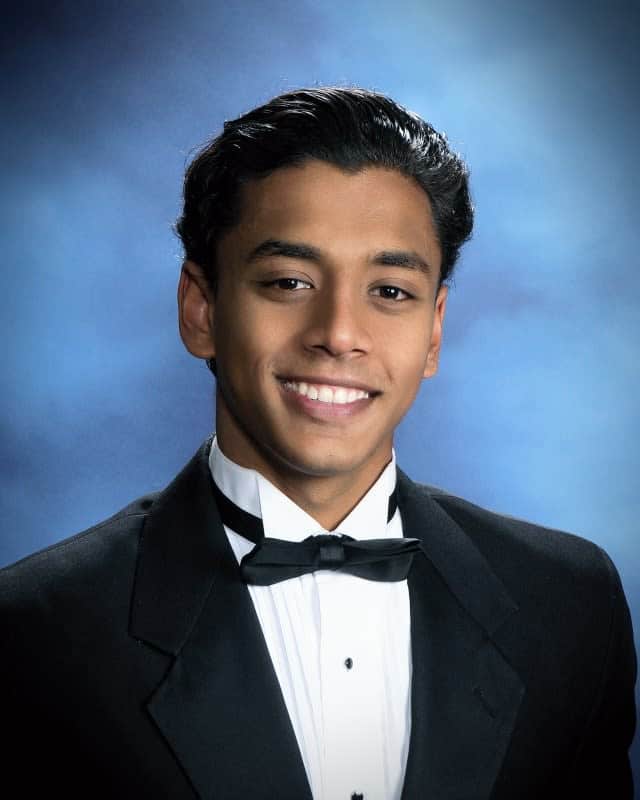 GAC student John Meshramkar receives the prestigious Kimberly-Clark Bright Futures Scholarship. 45 students were chosen in North America to share the $900,000 scholarship, which totals $20,000 over a four-year period.
Kimberly-Clark Foundation's Vice President, Jenny Lewis, shared, "Our scholarship recipients are exceptional students who demonstrate academic excellence and promise for building a bright future. We are honored to recognize their achievements and are pleased to support them as they pursue their studies in higher education."
Meshramkar served as the Head Prefect (high school president) this past year, where he led six other prefects in student, faculty, and administration initiatives. Throughout high school, John held leadership roles in the Student Advancement Leadership Team (SALT), National Honor Society, Beta Club, National Spanish Club, and others.
He earned multiple awards throughout high school and volunteered in the Young Men's Service League, tutoring via Corner's Outreach homework club, working as a Spanish translator at the Norcross Community Cooperative and serving on various mission trips in the US. He has also been a multi-year GHSA state qualifier in Track and Swim and played on the water polo team.
John commented, "The Kimberly-Clark Scholarship is something I'm very grateful for. College is a time for growth and exploration, but students often get dragged down by the financial burdens that come with education. This Kimberly-Clark scholarship is a blessing that has given me some peace of mind as I head into the next stage of life. With less financial pressure, I now have more of an opportunity to make the most of my college experience through things like study abroad or undergraduate research. I, like many other students, worked hard in high school, and this scholarship is a motivation for me to keep that determined spirit."
John is the son of Nitin and Beena Meshramkar of Berkeley Lake and plans to attend the Georgia Institute of Technology in the Fall.
Source: Press Release from Greater Atlanta Christian School
Greater Atlanta Christian School names Coach Dave Martin as Head Softball Coach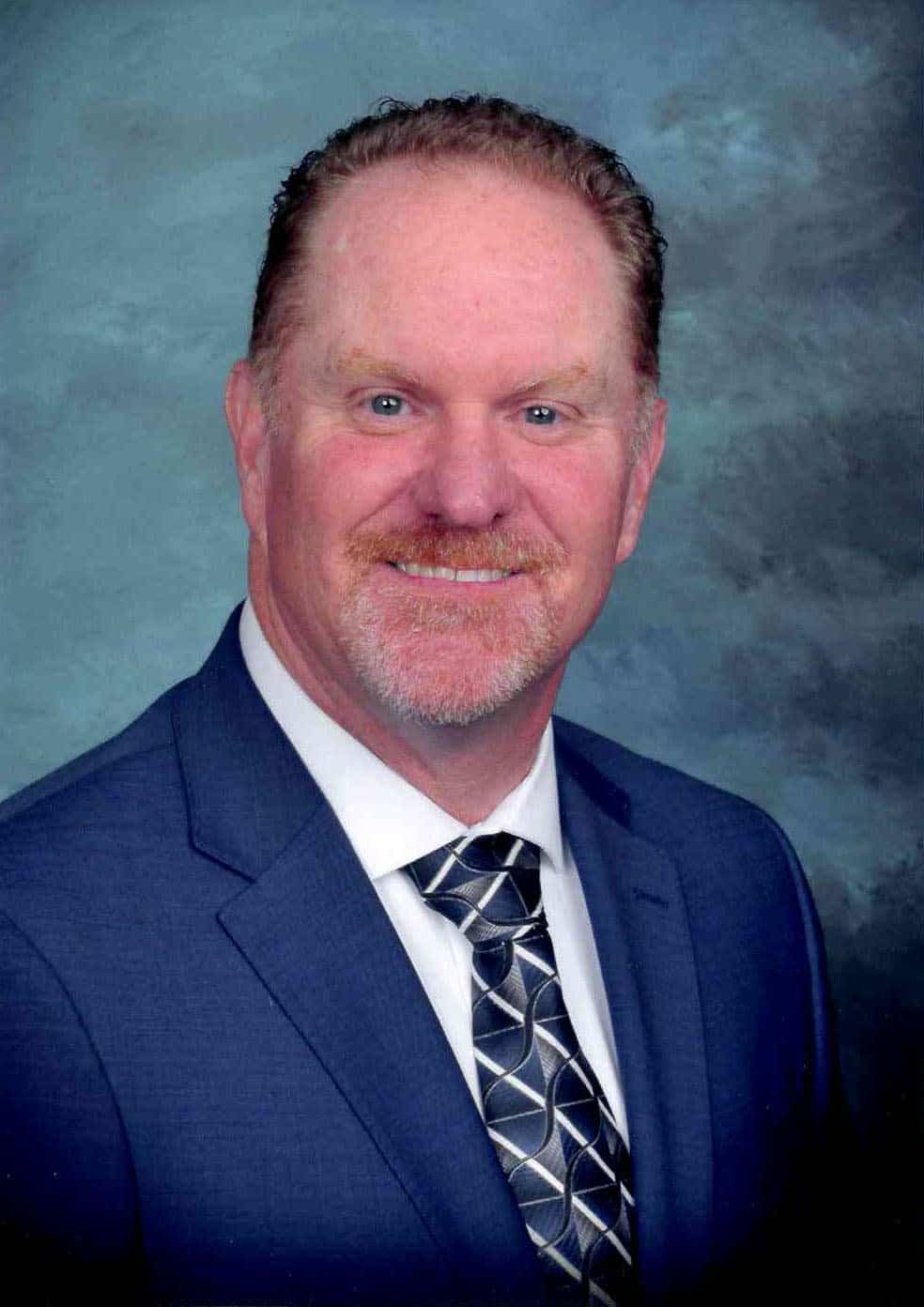 Greater Atlanta Christian School announced Coach Dave Martin as the new Head Softball Coach earlier this week.
"Coach Martin is a great fit for GAC and our campus culture. He is coming from Saddleback Valley Christian School in San Juan Capistrano, California, where he spent over 20 years in Christian education as a teacher, coach, and administrator. He has a passion for the game of Softball with 18 seasons of Softball coaching experience. In addition to coaching his high school teams, he has also coached club Softball for a number of seasons. He is an experienced and highly-recommended program leader who has a passion for skill development and seeing his athletes grow through the game of Softball. We believe the Lord has led Coach Martin to GAC to guide our program for the coming years," shared Athletic Director Tim Hardy.
Coach Martin has many notable accolades, such as 4 San Joaquin League Championships, three times San Joaquin League Softball Coach of the Year, and serving as the Assistant Athletic Director at Saddleback Valley Christian for 12 years.
Coach Martin shared in an email, "I am beyond blessed and excited to join the GAC family. I am a firm believer in the value of Christian education, which is why all three of our children attended SVC preschool through high school. I love Softball. The pace of the game, the competition, along with the passion with which the athletes play fuel my desire to get on the dirt each and every day.
Likewise, I am a huge proponent and fan of women's sports. The life-long benefits are amazing. I have experienced this first hand as I've had the joy of coaching my daughter in high school and following her athletic career through college. Too many girls quit playing sports in middle school due to a lack of validation through their experiences. I hope to foster a culture at GAC that draws girls to the game of Softball, developing a passion and love that will keep them playing as long as possible."
Please join GAC in welcoming Coach Martin and his wife, Christina.  
2020 Kindergarten Registration information for Gwinnett County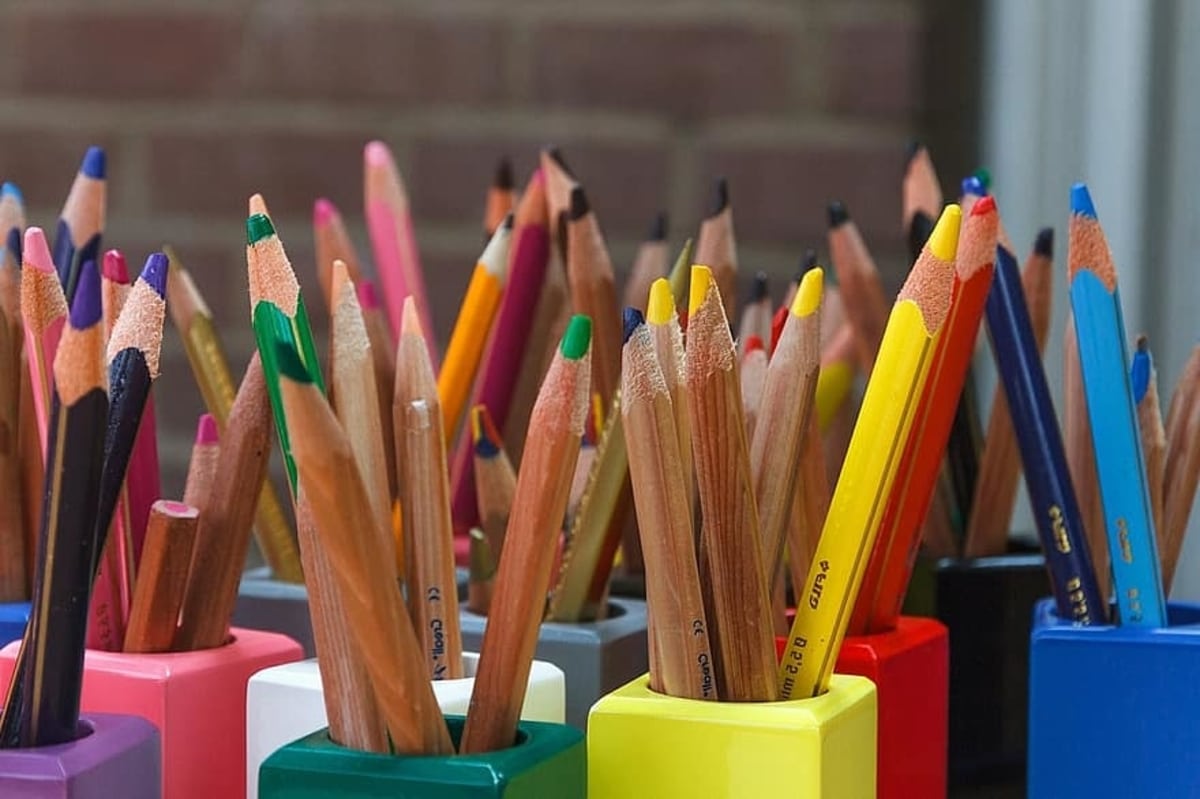 GCPS asks parents and guardians to begin Kindergarten registration process
Kindergarten registration for Gwinnett County Public Schools' (GCPS) is underway. Parents and guardians of children who will be five years old on or before September 1, 2020, are encouraged to begin the registration process by visiting the website of the school their child will attend. If parents are unsure which school their child will attend, they can find that information by entering their address on the GCPS' school locator web page (http://bit.ly/GCPSSchoolLocator) to identify their attendance zone. Completing online registration now will help your child's teacher to be ready to welcome your new kindergartner on the first day of school— Wednesday, August 5, 2020. In the coming weeks, schools will plan activities to welcome and introduce new kindergartners to their new school and teacher however, your child will need to be registered to receive the information.  
Parents can complete much of the registration process, including the uploading of documents need for registration, online. Most document attachments (PDF, JPG, DOC, PNG, etc.) are compatible. The file size limit is 2 MG. Even if families do not have the required immunization and/or screening documents at this time, they are encouraged to go ahead and begin the online registration process as this will help the school plan for students and create class lists. The documents families will need to complete registration include:
An official document showing proof of birth date. Examples include an original birth certificate or birth registration, an official state or federal form with date of birth, or a passport. For a fee, parents can order a birth certificate for a child born in Georgia through the state's ROVER service. (http://gta.georgia.gov/rover)
Proof of residency in the attendance zone. The school requires proof of residency, which may be verified by presenting a current utility bill (excluding telephone bills) AND one of the following documents:

o a non-contingent sales contract
o current residential property tax
statement or bill
o current lease/rental agreement
o current warranty or quitclaim deed
o most recent income tax return
o current home purchase agreement
o current paycheck stub
o current home purchase agreement
o current homeowner's insurance policy
Documents presented for residency verification must include the same address as the accompanying utility bill. An exception: A deed without an address is acceptable if accompanied by two utility bills (excluding telephone bills) with same address in the attendance zone.
A contingency contract is not acceptable. If the parent lives with a friend or family member and needs information about verifying residency, he or she can call the local school regarding a third-person affidavit of residency.
A Georgia certificate of immunization. By state law, a valid Georgia Certificate of Immunization (Department of Public Health Form #3231) or a notarized Affidavit of Religious Exemption (Department of Public Health Form #2208, available from the school) is required for enrollment. The certificate of immunization must be completed by the health department or your healthcare provider. A valid Form #3231 must be marked with either "Date of Expiration" or as "Complete for School Attendance." (A certificate marked with a "Date of Expiration" expires on the date indicated. A current certificate must be submitted within 30 days of expiration.) A medical exemption, if applicable, should be noted on Form #3231 with a current date of expiration. Families that are unable to obtain the required immunization and/or screening documents due to the COVID-19 situation will be given additional time to obtain those documents but should go ahead and begin the online registration process.
Evidence of vision, hearing, dental, and nutrition screening obtained in the past year. This information should be on a current Georgia Form #3300 (rev. 2013), available from the health department or a physician and dentist and dated within the last 12 months. Letters from appropriate healthcare professionals and out-of-state certificates are acceptable, if completed within the last 12 months and stapled to the state form.
Photo ID. The person enrolling a student should present proper identification. This identification may include a driver's license, a state identification card, a passport, or other official photo identification, such as an ID card obtained through an official government agency or consulate.
Proof of authorized person to enroll (only required of non-birth parents). The following people are authorized to enroll students: parent (natural or adoptive), legal guardian, grandparent with a properly executed power of attorney for the care of a minor child, kinship caregiver with a properly executed Kinship Caregiver Affidavit, or foster parent appointed by a state agency.
The child's social security number. State law requires that schools ask for this number at the time of enrollment. Students will be enrolled, even if the number is not provided. However, parents not providing a number will be asked to sign a waiver.
Families should periodically check the website of their child's new school for updates about the new school year and related activities and information.
Source: Press Release of Gwinnett County Public Schools
Peachtree Corners Schools Celebrate the Class of 2020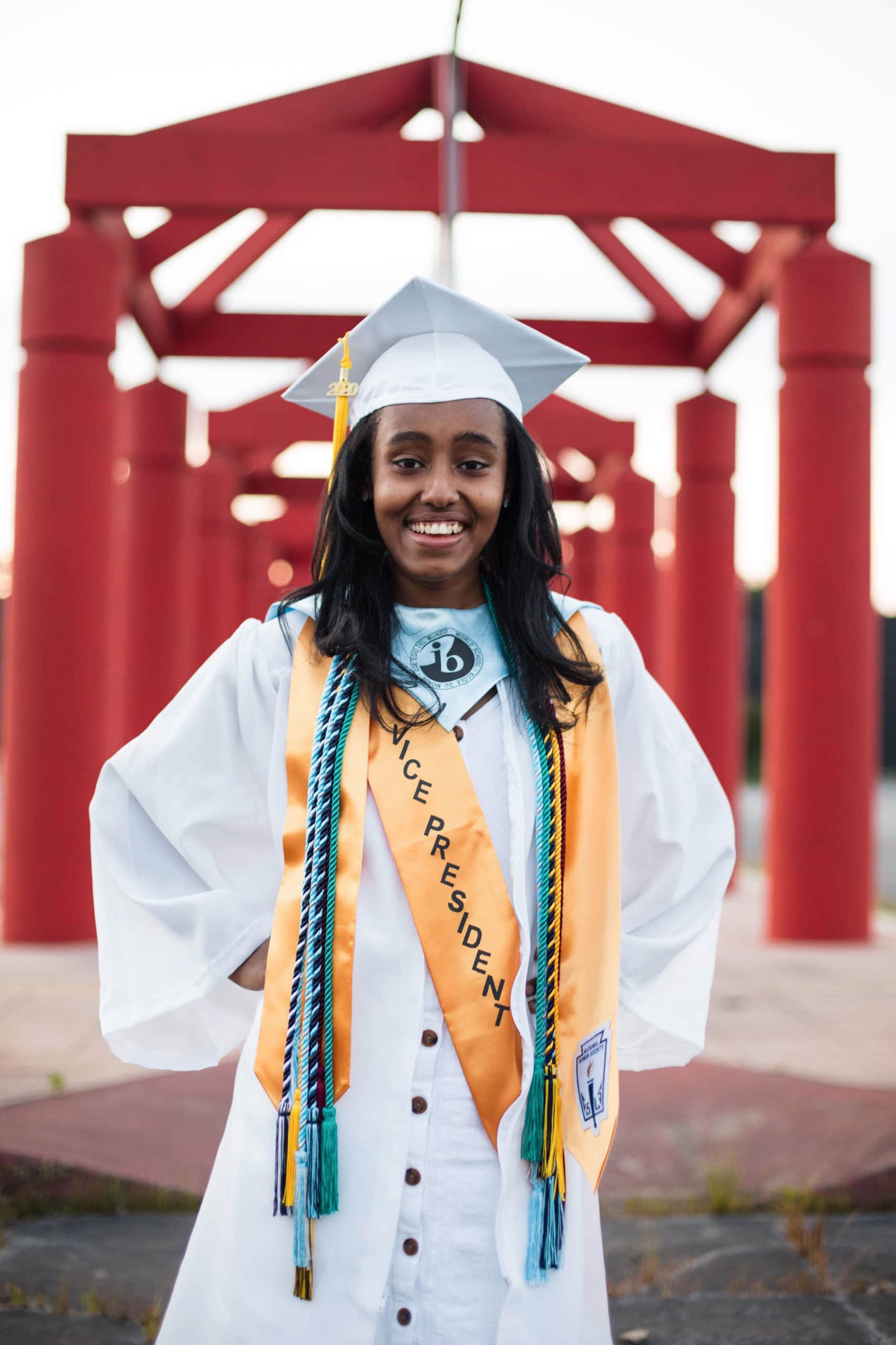 A smiling, waving high school senior wearing a wide grin in the passenger seat. A proud, beaming family member behind the wheel. Their car cruising slowly past cheering, noisemaker-blowing faculty and staff. The inscription "Class of Covid 19" inscribed on a rear window.
That scene from Greater Atlanta Christian School (GAC) seemed to sum up a roller-coaster end of the year for graduating seniors from Peachtree Corners. Confronted with a deepening pandemic, school administrators scrambled for safer ways of honoring — and educating — students finishing their high-school careers and preparing to take on a vastly changed world. By all accounts, they succeeded.
Some Things Lost, Some Things Gained
"I don't feel like we've missed out on anything crucial because we have been doing other things to make up for it," said senior and Peachtree Corners resident Kaitlyn Williams.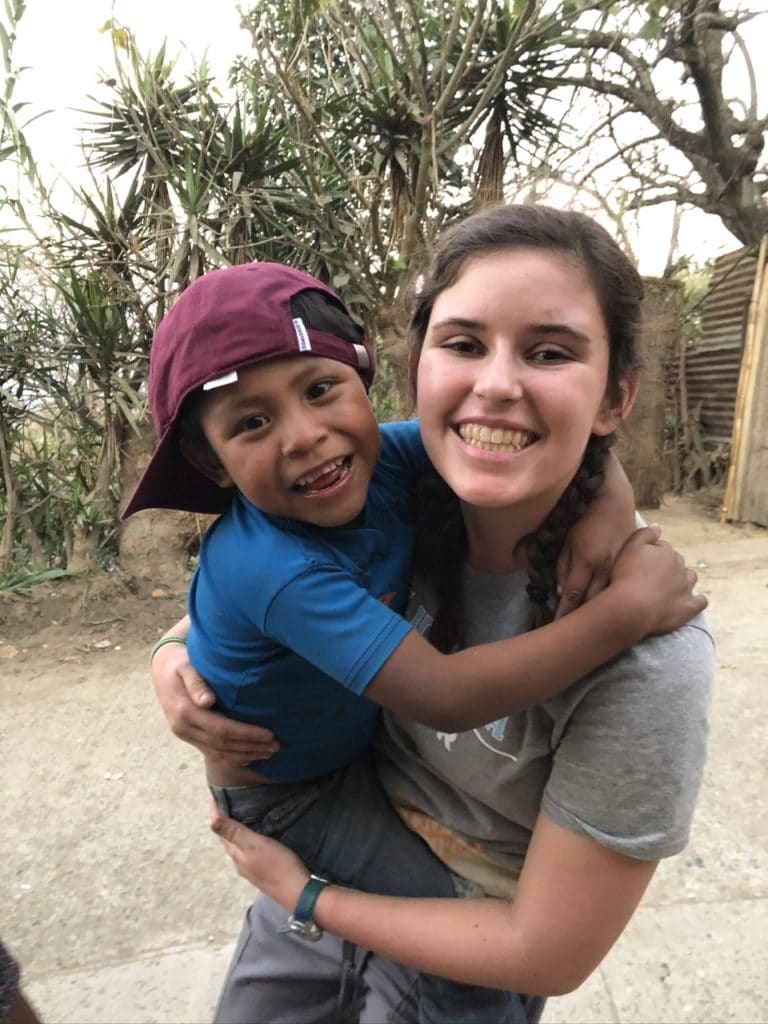 From recorded, professional-grade virtual graduation ceremonies to at-a-distance video awards nights for academic and extracurricular achievements to parades to extracurricular club social media pages featuring check-ins and congrats, the Class of 2020 DID get its due.
"Sure, they're disappointed they didn't get to be with their friends," said Dr. Eric Davidson, principal of Duluth High School. "That's a lot of school anyway, time spent with friends, especially second semester of the senior year." Missing out on in-person contact and encouragement from faculty members was another factor.
While that intangible buzz that courses through school halls prior to graduation this year was absent, along with proms, athletic competitions, senior day celebrations and other events, it was seemingly replaced by the students' res olve to soldier through — and make a difference in the process.
As Gwinnett School Board member Dr. Mary Kay Murphy told graduates virtually, "you did not give into the uncertainty and fear caused by the pandemic. Instead, you went about your coursework with courage, common-sense and optimism."
Administrators tasked with replacing "the real" with the socially distanced — whether coursework or senior recognition — got an A-plus for pivoting quickly and thinking creatively. The Greater Atlanta Christian School drive-through parade was one highlight.
"It was an opportunity for seniors to decorate their cars and drive through campus with an enthusiastic crowd of teachers from kindergarten through 12th grade and staff cheering them all the way," said GAC School President Dr. Scott Harsh. The emotion was palpable…there were definitely tears…but all tears of joy."
"It was fantastic," said senior salutatorian Williams, who plans to head to Brown University in Rhode Island this fall to study applied math and play soccer. "We were sticking out of the windows and the sunroofs," waving at the crowd and cruising past signs with their graduation pics.
The City Honors the Graduates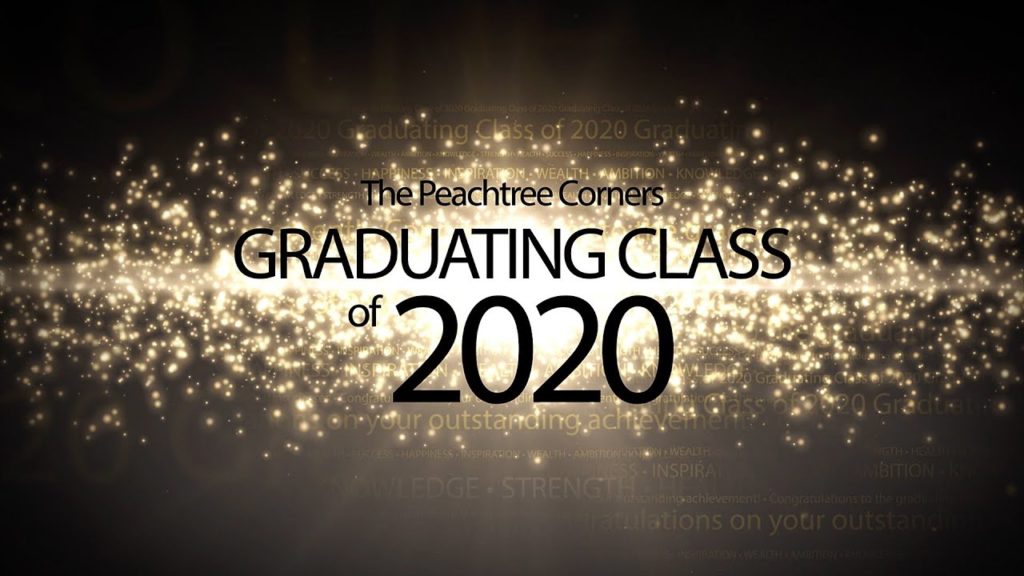 Out-of-the-ordinary kudos also came from the City of Peachtree Corners, which hired an outside firm to orchestrate a video tribute.
Mayor Mike Mason said the idea came from longtime resident Nancy Minor, who wanted special recognition of what he termed a "rite of passage."
"We contacted 11 high schools, public and private, that serve our community asking for administrators to help get the word out," he said in an email. The city also utilized social media and civic groups to spread the word.
City spokeswoman Judy Putnam said at least 140 students sent in photos and information, photos and footage from the schools was assembled, students were interviewed and information about congratulatory activities across the community at large was folded in.
The video was directed and produced by Jim Stone of Tytan Pictures, a production and media company that regularly works with the city.
Why all the effort? "The schools have gone to great lengths to make graduation special for their students," explained Mason. "The city also thought it appropriate to do something special for these young people."
The 2020 High School Senior Class video is available on the city's YouTube channel, PCN Network. The video was also displayed May 29-31 on the big screen at the Town Green.
Virtual Graduations
The virtual high school graduations gave students perspective and context, a sense of gratitude and a challenge to do well in the world. They were viewable live and also archived on the district website.
It may sound like a contradiction in terms, but Norcross High School's virtual ceremony, as did the others, worked on being "alone together." Students pledged allegiance to the flag — individually — in videos submitted by their families. Technicians then assembled them into a group. Band members playing the National Anthem and a choral group got the same treatment.
Speeches from Principal Will Bishop, Supt. J. Alvin Wilbanks, the valedictorian and salutatorian were a prominent facet. The addresses then gave way to an alphabetically presented photo display highlighting each soon-to-be degree-holder by name and achievements.
The recorded graduations were set in a mold, but seniors at Paul Duke STEM High School added a lively touch: a senior class video which showed students hanging out with friends, dancing, skating, chowing down on pizza and mugging for the camera.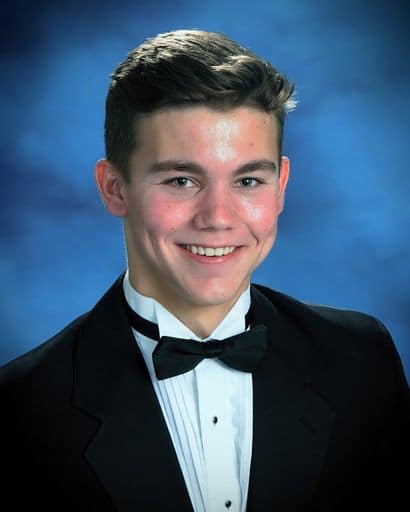 More sedately, Norcross Valedictorian and Peachtree Corners resident Luke Gries set an optimistic but cautious tone in his address: "Over the last month I've had an extraordinary amount of time to self-reflect while procrastinating on my digital work and here are a few of the things I've recognized. Number one, live each moment to the fullest because you never know when it might be taken away."
And: "I don't think I realized how important going to a graduation ceremony was to me until I couldn't do it anymore."
The Importance of Connection
Fellow Norcross grad and Peachtree Corners resident Feben Simeneh echoed the reflective mood as she told a reporter that yes, it was sad to lose a major part of the senior year, "but it didn't stop me from connecting with the ones I love."
Many ways to be recognized and connect came their way, she said. One such instance involved the track team. "Our coaches would have Zoom calls where we would all work out together and see each other twice a week. Then I'd go out on a run. We'd run together but not physically," Simeneh explained.
Simeneh, who plans to attend UGA this fall and major in international affairs, also put her expressed love into action by helping her church prepare care kits (hand sanitizer, gloves, etc.) and deliver them to the elderly and needy.
At Paul Duke STEM High, Principal Dr. Jonathon Wetherington said they instituted a weekly conference call for the entire senior class, all 120 or so of them. Some 40 to 90 would take part each week utilizing the Google Meets platform.
He said they were opportunities for seniors to connect, recognize one another and share events in their lives as well as a vehicle for the administration to pass along updates on the school year and Coronavirus developments.
"One of the stresses with the students has been uncertainty, and by having regular meetings we were able to reduce a great deal of that uncertainty," he said.
A welcome stressbuster came for Greater Atlanta Christian grads who were treated — as a surprise — to personal home delivery of yard signs celebrating their achievements, plus their caps and gowns. Jaws dropped. Addressing still another stressor, said administrators, counselors took time to talk to students feeling thrown for a loop by the pandemic. Some of them were left feeling lost by the cancellation of in-person events that couldn't be converted.
Duluth High, by way of example, saw its senior day go by the wayside, where students gather outside to get their yearbooks signed, chow down on burgers, play games and hang out with each other faculty members.
"That's a difficult thing to replicate virtually," noted Principal Davidson.
The prom also was scuttled. And as for the time-honored senior skip day?
A chuckle. "That was every day," said Davidson. And as Wilbanks noted while addressing graduates, ''It's no fun skipping home."
Facing It Together
This year's Peachtree Corners seniors have faced other hurdles. Williams, for example, told of a friend's father who passed away from COVID-19, sparking sadness and an outpouring of support. The school's soccer team and others rallied around, she said.
At Paul Duke STEM, Wetherington said, there was also a come-together spirit as some families faced economic hardship.
"Many of our seniors wound up being the primary sources of income in their families, especially in a scenario where a single mom would get laid off," he added.
Some worked 40-hour weeks while juggling academic requirements and "I think their character showed in that they didn't quit school; they didn't give up."
Do students feel the events of 2020 took something from them?
Some may, but there's a much vaster appreciation for the "makeup recognition work" their schools, friends, parents and others have done. And that disappointment may be tempered down the road — Gwinnett Schools and GAC are working toward a physical midsummer graduation, public health concerns permitting.
At GAC, Williams thinks the crisis has represented an exercise in personal growth.
"I think it's taught us all to be hopeful and resilient…and to search for the good in seemingly bad situations." ■