Celebrating Teachers of the Year in the Peachtree Corners Area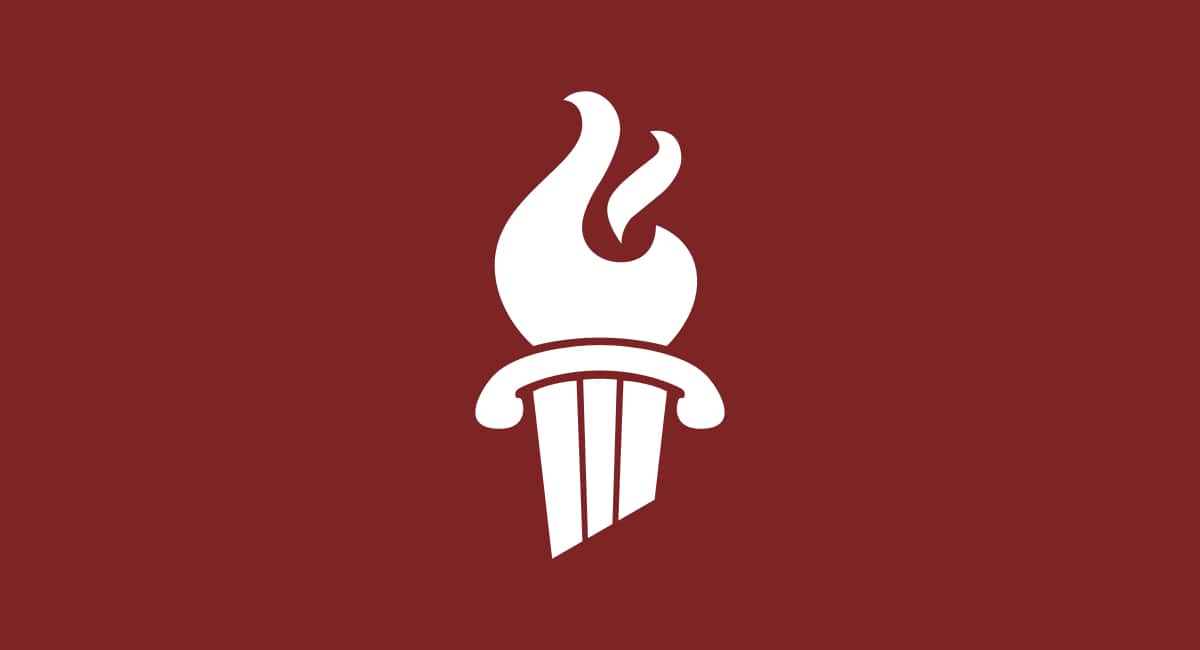 Teaching is a noble profession, but it can be trying in the best of times — and then there is the added challenges associated with quarantines, digital schooling and the like. Here is a shortlist of honored Teachers of the Year in our area. The full Gwinnett County Public Schools list can be viewed at publish.gwinnett.k12.ga.us/gcps/home/public/news.
Whitley Arens Parker, Duluth High School Special Education Teacher, Autism Spectrum Disorder, Level 4, and Interrelated Resource, Grades 10-12
Kelley Curtiss Donovan, Coleman Middle School Humanities Teacher, Grade 6
Sarah Mazzatta, Special Education Teacher, Simpson Elementary School Autism Spectrum Disorder, Level 3, Kindergarten and Grade 1
Sarah Miller, Norcross High School Local School Technology Coordinator
Alynna Nguyen, Duluth Middle School Accelerated Mathematics Teacher, Grade 7
Nancy Ortiz-Daley, Summerour Middle School Language Arts Teacher, Grade 6
Dennise Peagler, Pinckneyville Middle School Language Arts Teacher, Grade 8
Philip Peavy, Paul Duke STEM High School Cybersecurity & Game Design Teacher, Grades 10-12
Melissa Redner, Berkeley Lake Elementary School, Fifth Grade Teacher
Kelly Sibley, Peachtree Elementary School Reading Recovery and English to Speakers of Other Languages Teacher, Grades 1-3
Lisa Stubbs, Stripling Elementary School, Third Grade Teacher
PCBA's Accepting Applications for Two Scholarships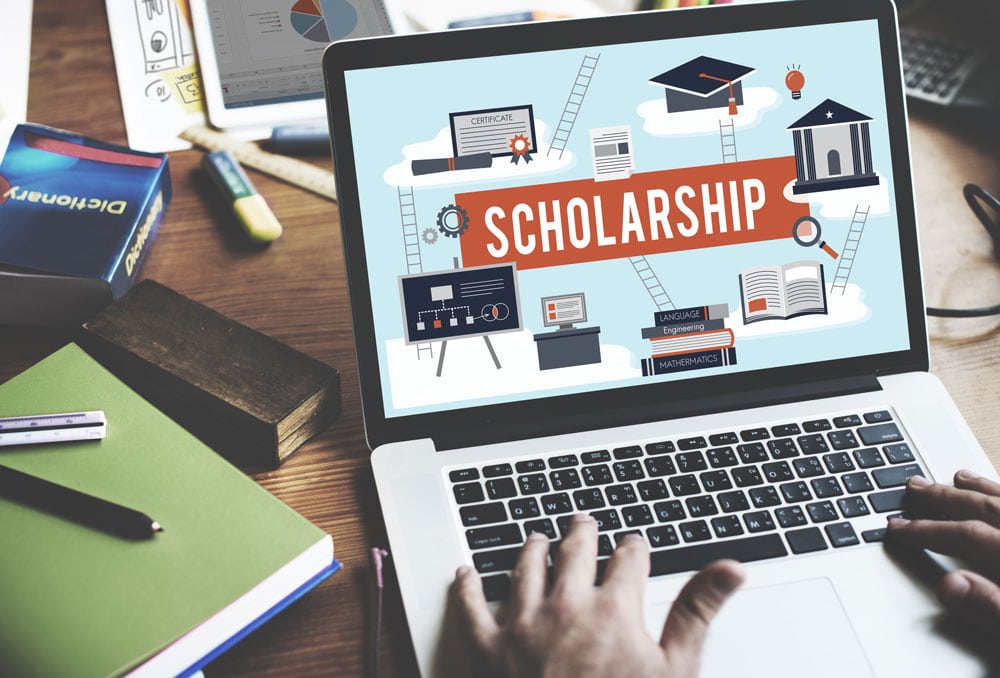 The Peachtree Corners Business Association (PCBA) is excited to announce our eighth annual scholarship opportunity for local high school Seniors who demonstrate community spirit and initiative and meet the requirements.  The scholarship program was established to raise awareness among high school students of the need to give back to the local community & school.

Applications are now being accepted for the 2020 – 2021 Student Scholarship Program.  The PCBA will award two $1,000 scholarships to deserving graduating high school seniors.

Students are invited to apply now by completing the Scholarship Application through midnight on March 17, 2021.  Submit your COMPLETE application by March 10, 2021 to enter a special raffle.

Applications should be emailed to scholarship@peachtreecornersba.com.

Sealed Transcripts may be sent to the PCBA office at
4989 Peachtree Parkway Suite 200
Peachtree Corners, GA  30092.

Click Here for the Current Scholarship Application for Eligible Graduating Seniors

Qualifications Include:
– Must be a Senior & at least one of the following to qualify:
– Resident of Peachtree Corners
– Senior at Norcross HS, Wesleyan HS, Paul Duke HS, or Duluth HS
– Child of PCBA Member

Applications must include the application form, a copy of the student's sealed, or official transcript showing cumulative GPA, and essay of 500 words or less describing why you are the best candidate for the scholarship including three (3) things you have learned during Covid-19 that you believe will help you in the future and a separate page listing any of the following the student has been associated with, and give a brief description of your involvement:
School Organization Affiliation
Sports Affiliation and Extra-Curricular Activities
Areas of Community Involvement
Personal time donated to Charitable/Humanitarian causes
Activities completed or participated in due to Covid-19 restrictions to support the community, healthcare workers, first responders, and others.
Click Here for the Current Scholarship Application for Eligible Graduating Seniors
"The PCBA is proud to continue this scholarship opportunity, which recognizes local students who have positively impacted the community," says Mona Lippitt and Janice Crosby, the PCBA Community Outreach Co-Chairs.  "In previous years, we were impressed at the dedication to community service we saw from applicants. We look forward to honoring the deserving students who receive these scholarships, especially during these challenging times" shares Lippitt and Crosby.  Funds for the scholarships are raised throughout the year from PCBA membership, sponsorship, and our annual charity event.
For questions regarding the scholarship program, please email scholarship@peachtreecornersba.com
Greater Atlanta Christian School students celebrate Chinese New Year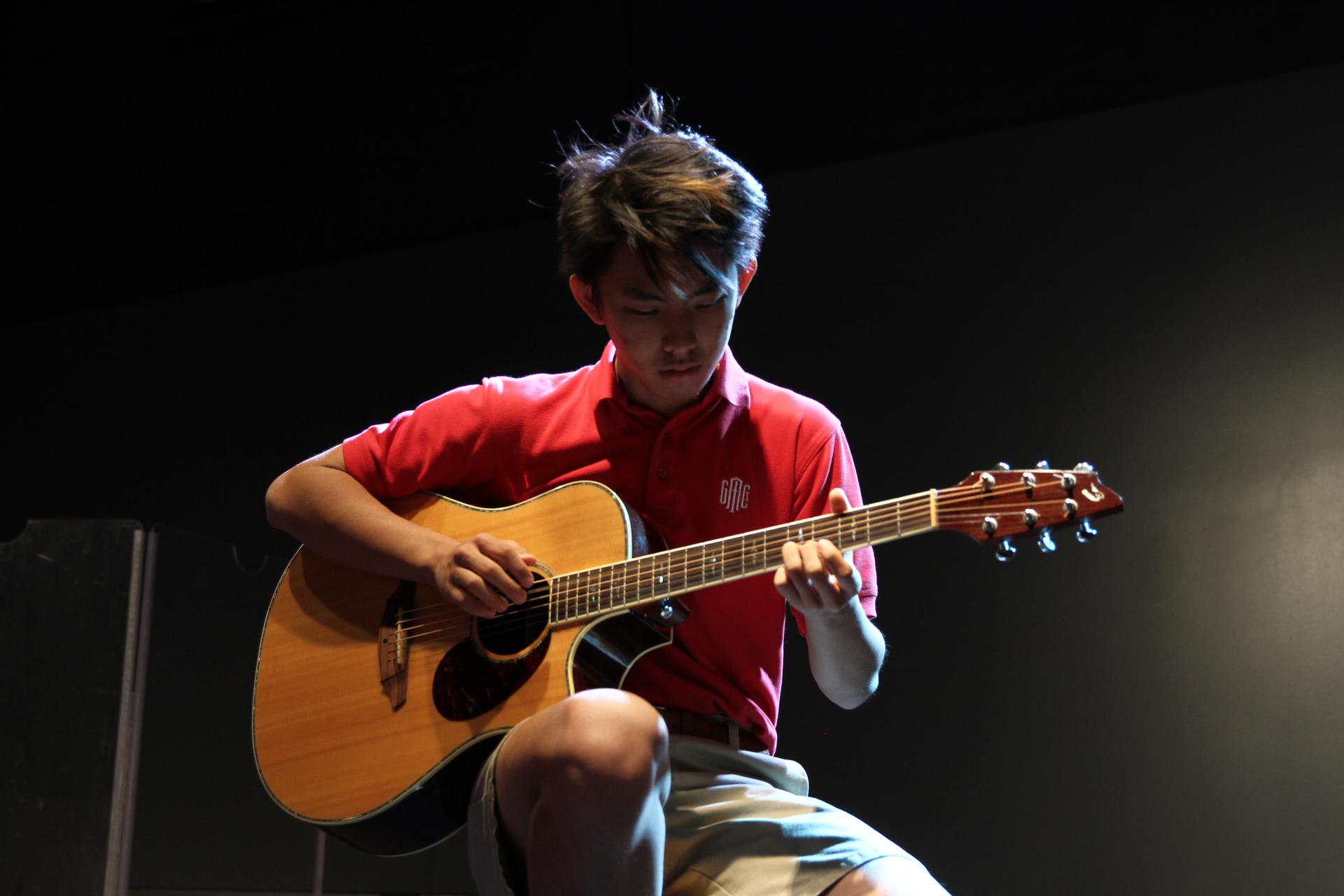 Greater Atlanta Christian School's Chinese international students shared the Chinese New Year's rich history with the high school on Friday, February 12th. A core group of students planned for weeks to incorporate the food, décor, and fellowship during a special celebratory school lunch. A traditional fare of dumplings with black vinegar, fried cabbage, jasmine rice, kung pao chicken, and green tea ice cream was served amidst the festive Chinese lanterns, fans, and door couplets.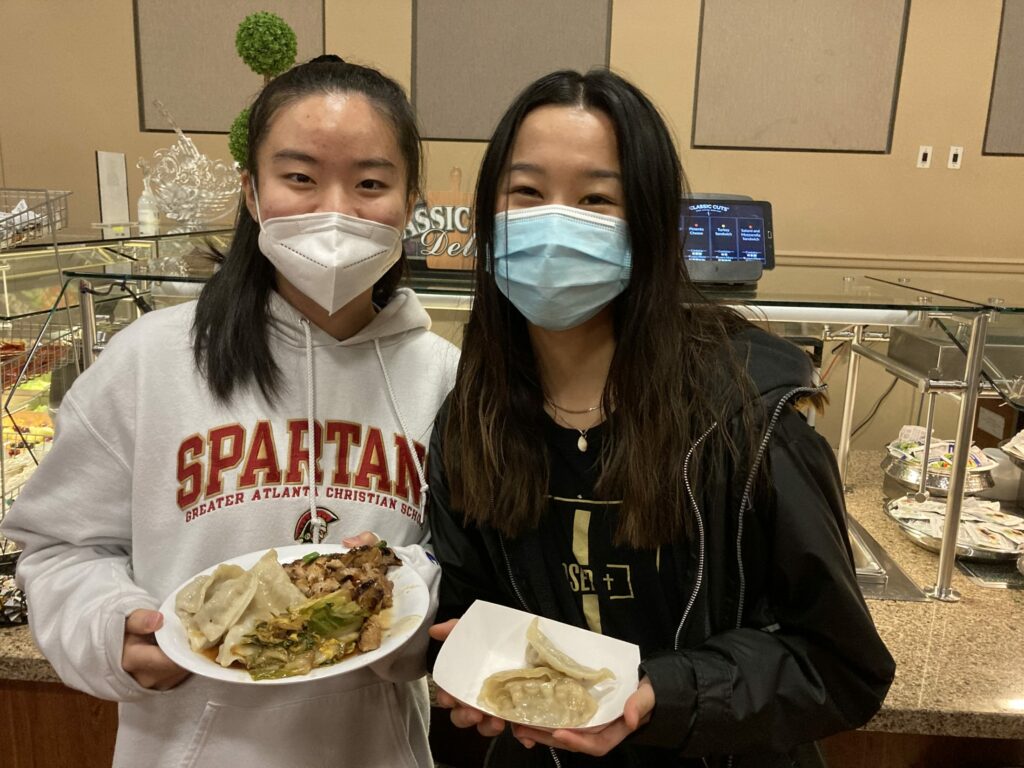 Students Bob Yu, Eva Zhao, and John Cong created a video inspired by their experiences in China and America, which played during the meal.  Bob, a 12th grader, shared a prayer about his arduous travels as a result of the pandemic and his recent return to his "home" at Greater Atlanta Christian School (GAC).  Eva, a 12th grader, expressed her personal sacrifices of staying in the US instead of returning to China to be with her birth family.  John, a 10th grader, performed a Chinese traditional guitar melody, which he self-taught.
GAC's high school international students are from China, Korea, Vietnam, Japan, and Russia.  Many have chosen a "homestay" option where they live with GAC families and begin their high school studies and graduate from GAC.
Source: GAC Press Release
Paul Duke Stem HS students place in DECA competition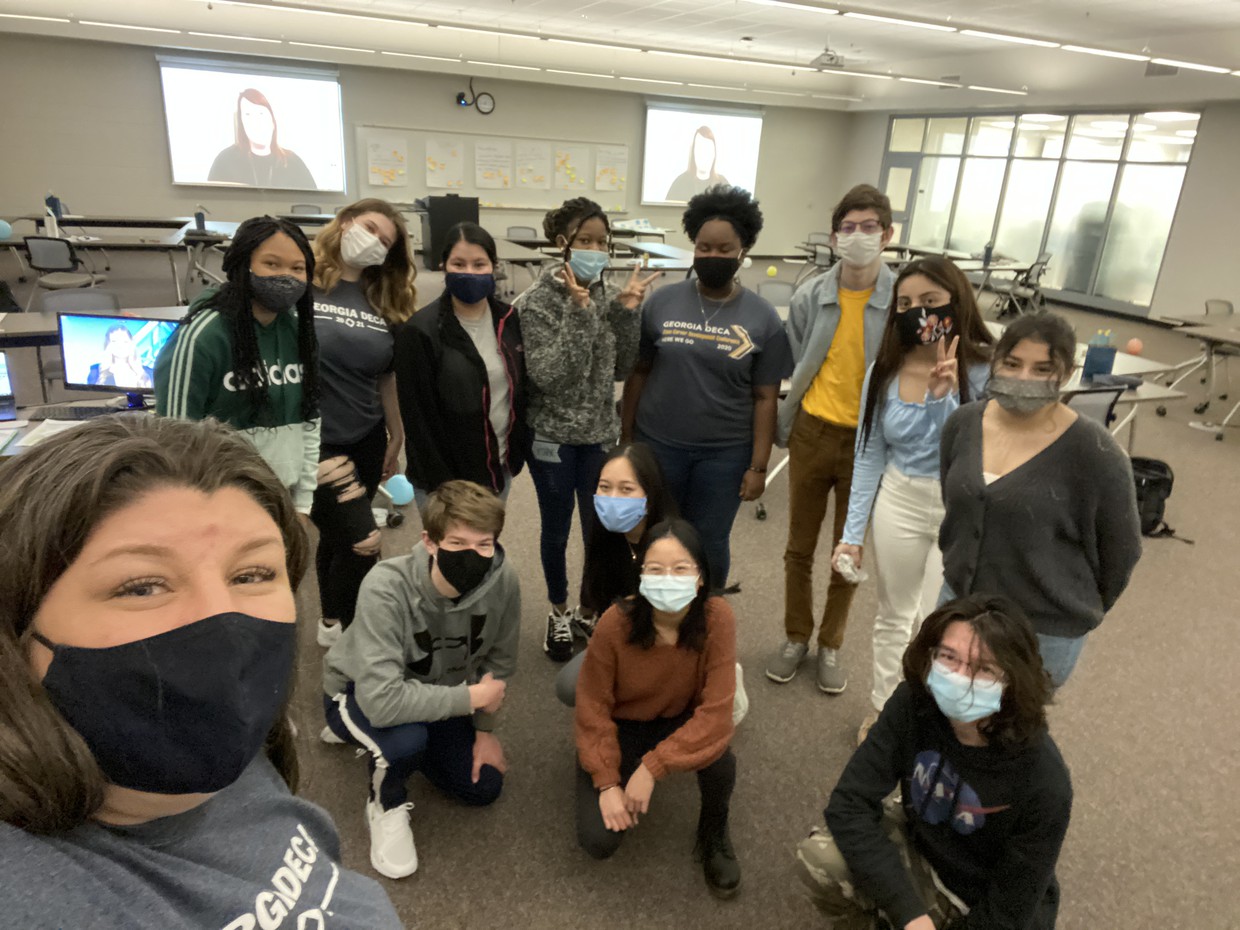 DECA (Distributive Education Clubs of America) is an international organization that provides high school and college students networking opportunities, social interactions, real life business scenarios and guest speakers from the business community. DECA's mission is to prepare emerging leaders and entrepreneurs in marketing, finance, hospitality and management in high schools and colleges around the globe.
Paul Duke Stem Highschool recently competed in DECA's virtual conference. Please congratulate these Paul Duke Stem Highschool DECA students and DECA Sponsor Lauren O'Connor!
They had some winners last week! Their students worked really hard and several placed in the top 8 to move on to the international level in April. The top 8 won medals and the top 3 won trophies.
● JJ Mauney – 5th Place Principles of Business & Admin
● Faith Nnakwe – 4th Place Principles of Finance
● Aidan Ventimiglia – 2nd Place Business Finance
● Kasha Salia – 4th Place Quick Service Restaurant
● Abigail Sirakoulis – 3rd Place Job Interview
● Candace Cang & Sarah Tan – 2nd Place Personal Financial Literacy
● Candace Cang & Sarah Tan – 6th Place Business Law & Ethics
● Grayson Preston & Jasmine Monroy – GOLD Re-Certified for School-Based Enterprise
● Serenity Howell & Marth Reyes-Sanchez – 1st Place Chapter Chronicles
These students were also competitors and while they didn't place, they will always be winners to us! Congratulate them on completing a competition in a virtual setting during a pandemic: Landon Shell, Iam Garcia, and Yazarah Jack
Source: