Signs for the Frontlines: Wesleyan student leads effort to honor healthcare workers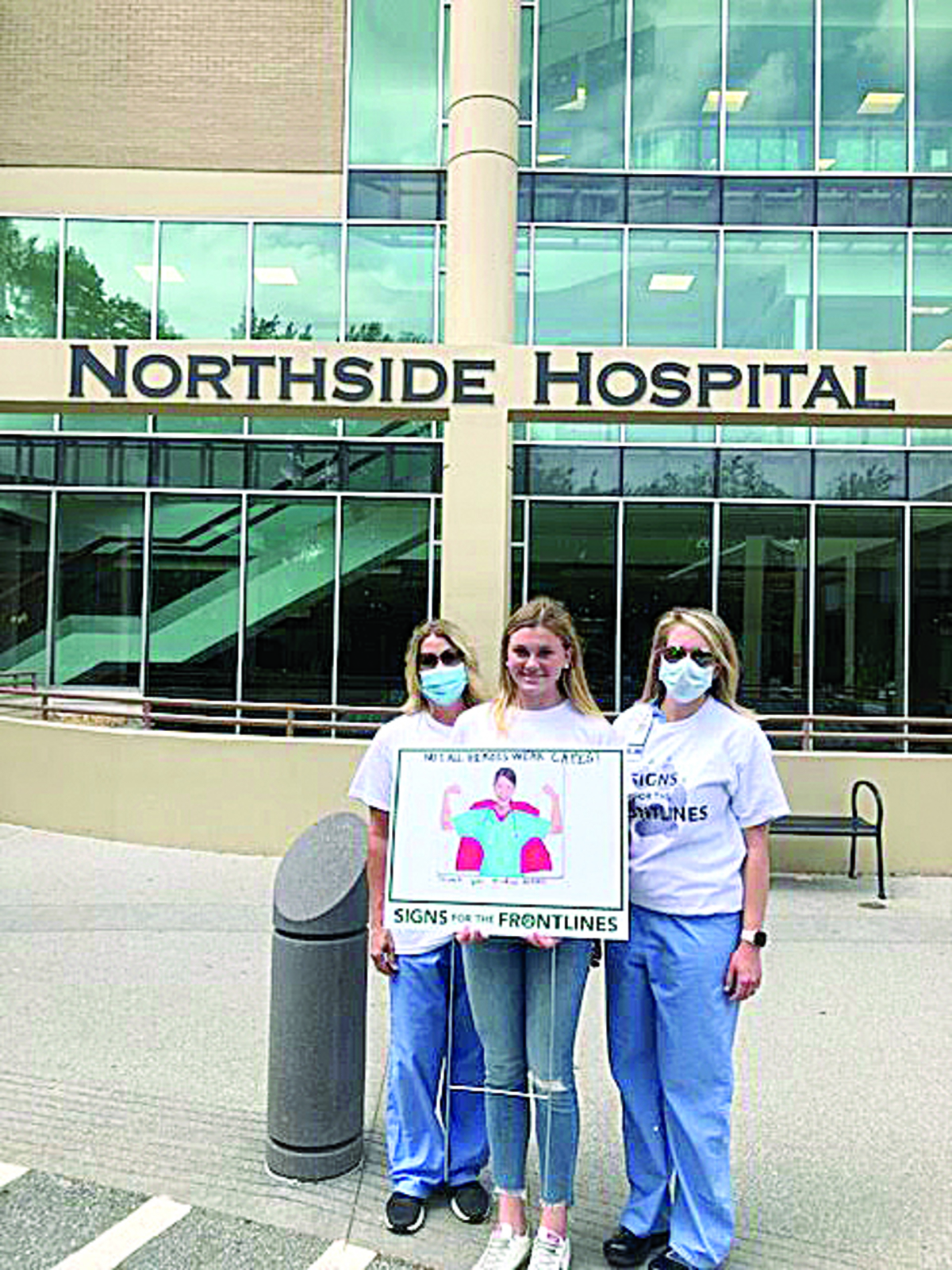 As COVID-19 began changing life as Americans knew it, Carson Schiller felt the need to act.
The Wesleyan School junior thought about the Northside Hospital nurse who's a longtime family friend and wanted to support her and other healthcare workers bearing the brunt of battling the global pandemic. She also wanted to help bring her Peachtree Corners community together during a time of uncertainty and to connect her fellow students who'd been separated by online schooling.
From those thoughts sprang a project — "Signs for the Frontlines."
Since May 5, the road Northside Hospital employees take to their parking area has been lined with 250 plastic signs on stakes. They display Wesleyan students' messages of inspiration, motivation and gratitude.
"The whole idea behind it was that as they're driving in, they would see that motivation on the signs and that would really push them through those front doors to keep on doing what they're doing," Schiller said.
All students in grades K-12 at her Christian private school were invited to participate with an email Schiller sent in mid-April. Some of the signs display Biblical passages. One features a T-shirt with a Superman-style "S" and the message, "Superheroes in scrubs."
Along with a "We love you" and a spray of hearts, Schiller's own sign features her favorite quote, from Mahatma Gandhi: "You must be the change you wish to see in the world."
She said her design was inspired by thinking about how healthcare workers are changing the world. Meanwhile, her project has left a mark on the world of its own.
'Encouragement and Hope'
Bethanie Dailey, Pre-Op Manager at Northside Hospital and Peachtree Corners resident, helped Schiller coordinate logistics with the hospital. She said Signs for the Frontlines is a source of daily inspiration for hospital employees.
"Carson's idea has given encouragement and hope to everyone at the Northside Atlanta campus as we continue to face the daily challenges of the COVID-19 pandemic. It is truly a group effort as we all face this pandemic together," said Dailey. "Northside Hospital sincerely appreciates Carson and the smiles she and her classmates' signs provide us every day as we travel Northside's campus!"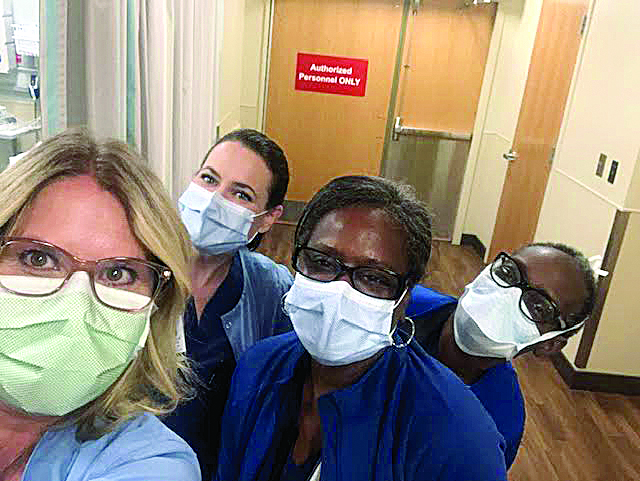 Schiller was connected with Dailey by Renee White, the family friend who inspired her project. White and her husband Tracy are longtime Peachtree Corners residents who lived across the street from the Schillers in Wellington for many years until the Schillers moved to Riverview.
White is also a Pre-Op nurse who has worked at Northside Hospital for 25 years. She's known Carson Schiller since she was born and praised her perseverance and care for others.
"Working at this time, there are just so many changes as they're learning more about [COVID-19]. … Every time we go into work it seems like there's a change in a policy or a procedure or how we're supposed to do something," White said. "It's also stressful and a little bit emotional because … we always incorporate the family with the patient. Now, families can't be there with the patient."
She looks forward to seeing the students' signs every time she passes them.
"It's so nice when you're arriving and when you're leaving to see how many people are praying for us and thinking about us and took time to make those little signs," she said. "And there's just so many of them! You just see their little personalities, from the younger ones who drew the little stick figures and then there are the ones that are just so impressive, that are just very artistic."
Getting It Done
After her project was approved by her school, Schiller was connected with Wesleyan's Dean of Student Life, Mary Stephenson. Stephenson said she was grateful for the opportunity to help but said Schiller deserves "100 percent of the credit."
"From the initial idea to the follow-through of actually putting the signs up, Carson showed tremendous initiative and gumption to turn her vision into a reality," Stephenson said. "I'm very proud of her and grateful to have been a part of it!"
Schiller worked with Stephenson and fine arts teachers Meagan Brooker and Heather Niemann to spread the word to all of Wesleyan's students. Niemann helped her learn to convert the students' designs into formats that would work for Global Signs, the company that donated the signs.
Wesleyan parent Gregg Stopher, owner of Global Signs, is a longtime resident of Peachtree Corners, with his wife, Flora, and sons, Trust, 12, and Greyson, 9, who participated in the sign project.
"When I saw [Schiller's] email, I thought, here is a teenager who felt compelled to 'do something … anything' to contribute in a positive way to this crazy period of time we are experiencing," Stopher said. "Great project initiated and executed by a fine young lady. Just thankful that we were in a position to help!"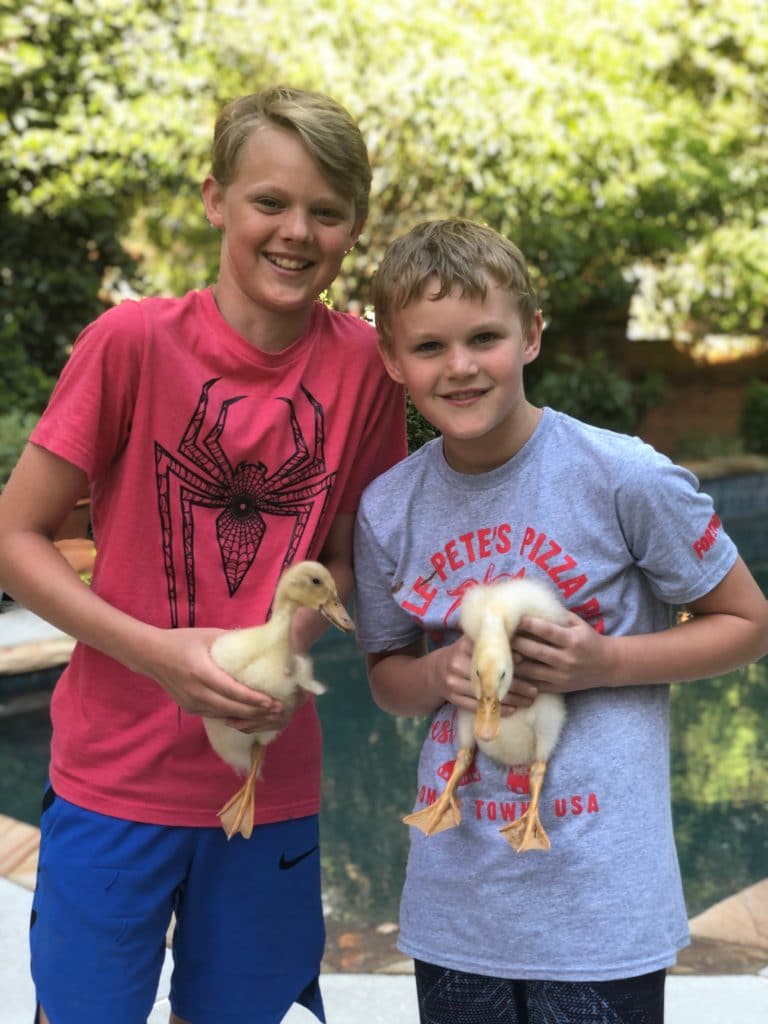 The signs were placed at the hospital on May 5 by a small team including Schiller and her parents, Derek and Kristin Schiller; Wesleyan's Stephenson; and Northside's White and Dailey.
"As I was putting them up, a lot of the nurses and doctors and scientists were actually going on their lunch break … and it was just such a cool experience when they rolled down their windows and would just be so grateful for us distributing these signs," Schiller said.
She thinks Signs of the Frontlines has changed her outlook on life by showing her what can happen when you work hard for something. "If I have an idea in my head, I can spark it into a fire, and I can get it done," she said.
"I'm just so grateful to have such an amazing community like Wesleyan to back me up on this idea. We executed it together as one community and as the community of Peachtree Corners," she said. "And I just am so grateful for everyone who helped me along the way, for all the students who submitted (artwork), because this wouldn't have happened without them, and the ability to show our appreciation to the hospital as a school was really amazing."
Schiller encourages Peachtree Corners residents to show appreciation for healthcare workers in their own ways.
As Georgia reopens, "We have to continue to thank those who have risked their lives and are allowing things to open up," she said.
Living the JOY
Jennifer Copeland, Wesleyan's Assistant Head of School for External Affairs, said Schiller did a "phenomenal job of uniting our community, organizing the entire project, and thinking through every detail. She even coordinated with the operations team at Northside Hospital for when the grass was cut to find the optimal time to put out yard signs!" Copeland said.
"At Wesleyan, our school motto is JOY – Jesus, Others, Yourselves. It is so special when we see students living out this concept of putting others ahead of themselves. Carson thought of others — and in this case those were frontline workers putting their patients ahead of themselves," Copeland said. "We are proud of Carson and all of our students who are using this unusual time to think of how they can support others."
Kristen Schiller is proud of what her daughter accomplished. What probably impressed her the most, she said, was Carson's "attention to detail, her leadership and communication skills, but most of all her compassion to bridge her school and Northside during this unprecedented time."
"I think because of Carson's Signs for the Frontlines project, it gave everyone who participated an opportunity to feel like they helped in some way," she said. "Hopefully, years from now, the Wesleyan students will reflect and remember that they brightened the Northside Hospital Campus and brought smiles to the faces of its staff." ■
GeneCure Biotechnologies launches first-in-human therapeutic vaccine to treat Covid-19 patients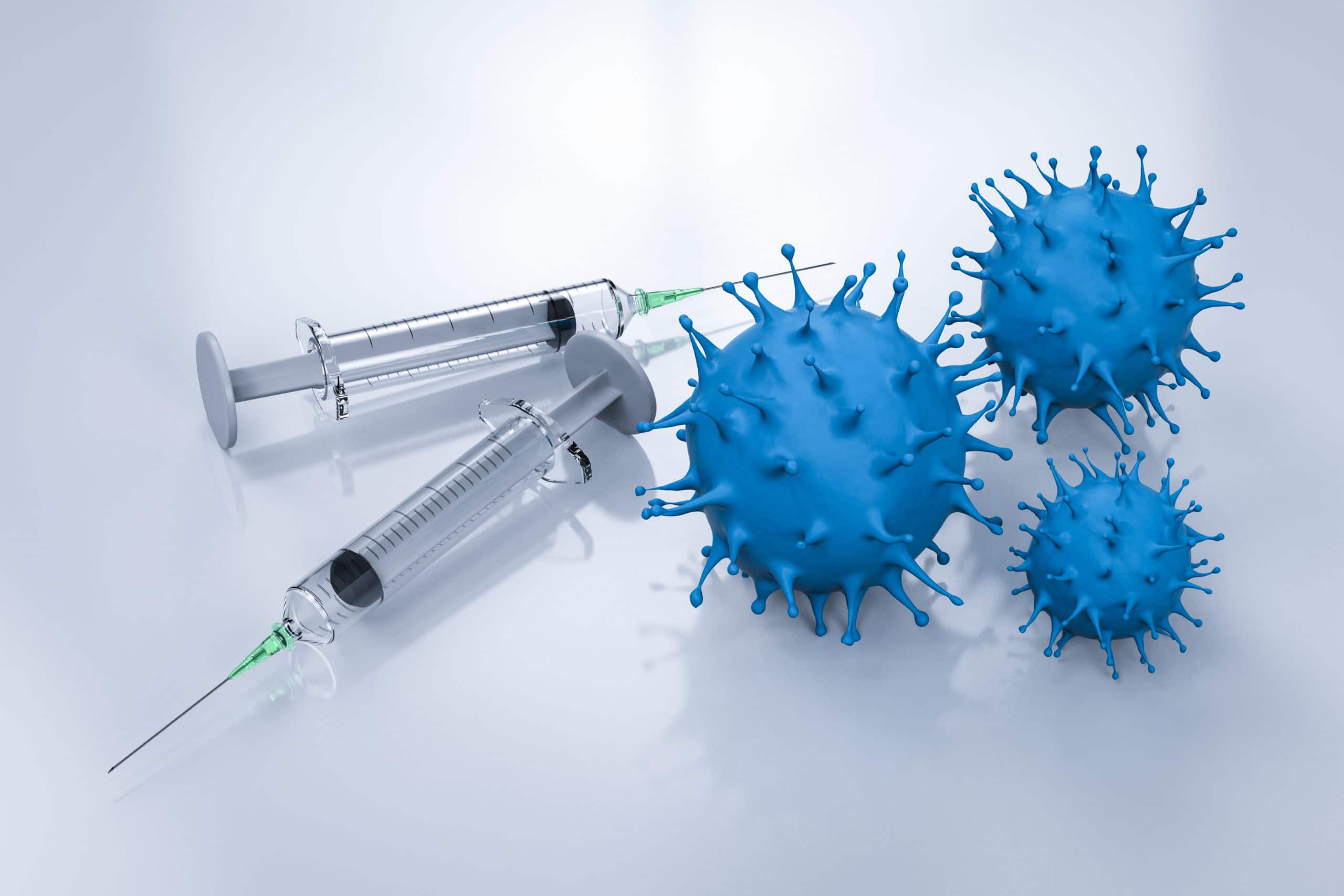 GeneCure Biotechnologies, a clinical stage biotechnology company located in Peachtree Corners and developing novel human vaccines based on its patented SimVec platform technology, announced August 10 that it has launched a therapeutic vaccine program for Covid-19 infection.
The outbreak of Covid-19 has spread to 5 continents and caused near 20 millions confirmed cases. Recent clinical evidences suggest SARS-COV-2 may have a long incubation period and infected individuals may take several weeks to develop symptoms or disease. After infecting with Covid-19, the majority of individuals develop mild symptoms, yet some still transmit virus to others even without clinical symptoms. The treatment option for patients with mild or no clinical symptoms is very limited at this time. This situation becomes a serious public health issue — community transmission.
Dr. Tung, CEO, stated "Traditional vaccines are given to healthy people to prevent infection. However, a therapeutic vaccine is given to infected or uninfected high-risk people to prevent disease and infection. A therapeutic vaccine aims to prevent severe complications of an infection by reinforcing or broadening defenses when specific immune responses are unable to do so during the natural course of the disease and when a conventional antiviral therapy is not sufficient."

GeneCure's therapeutic Covid-19 vaccine is based on the SimVec platform which has been utilized for therapeutic vaccines for HIV and HCV. The SimVec delivery platform elicits rapid and strong cell-mediated immune responses, which play critical roles in eliminating viral infected cells. Pre-clinical and clinical studies have shown that the therapeutic HIV vaccine was well tolerated and effective in boosting cell-mediated immunity in HIV infected patients. Durable control of viral load was seen after a 12-week treatment interruption in vaccinated participants. Furthermore, the markers of systemic immune activation/inflammation were also significantly reduced in vaccinated patients.
Dr. Tung also stated "We believe that an effective therapeutic vaccine will prevent disease progression in infected persons and reduce viral transmission which will not only be critical for people at risk for Covid-19 infection but also alleviate the excessive burden on our healthcare system."
Source
Press release from Genecure Biotechnologies.
City of Peachtree Corners to celebrate safety-conscious businesses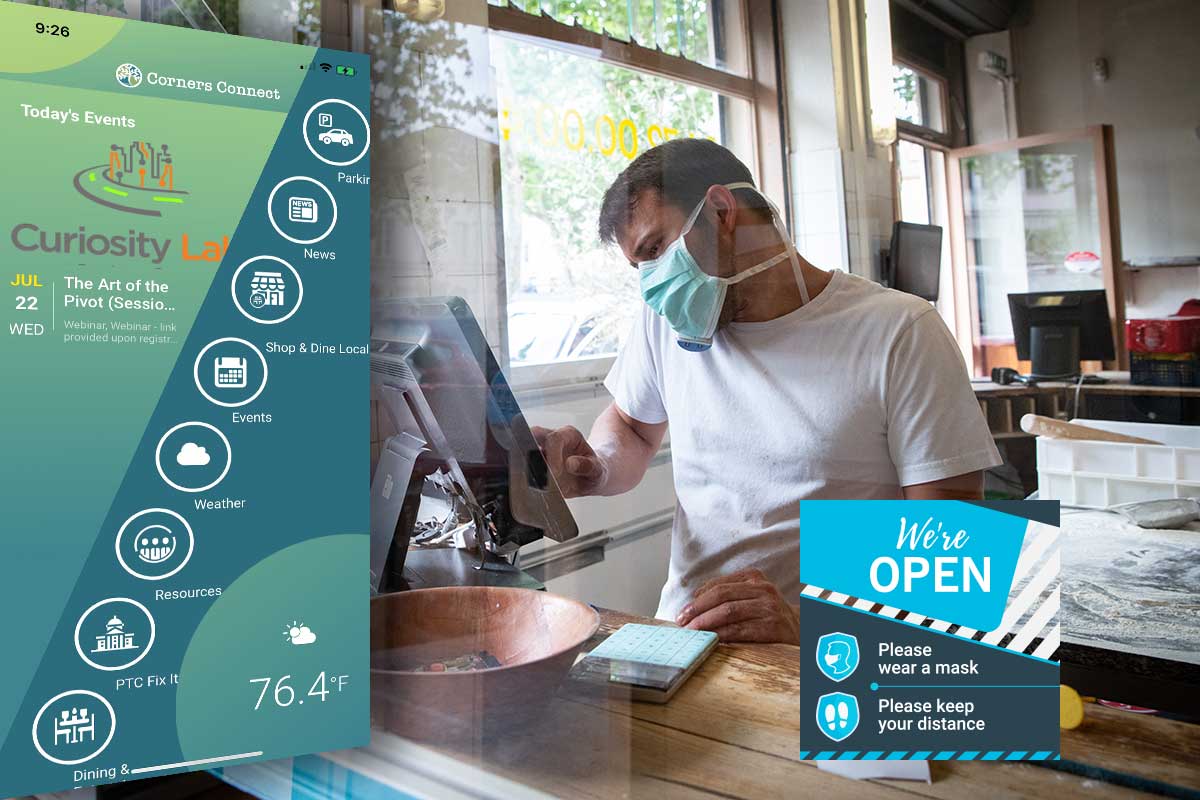 The City of Peachtree Corners is preparing a list of all local businesses practicing the safety measures recommended by the Centers for Disease Control. Those businesses taking steps to keep citizens healthy will be published on the city website, in the Shop and Dine app, and in the monthly business newsletter as part of the city's "Stay Healthy" campaign.
The Stay Healthy campaign is getting creative in its approach to public service announcements related to Covid19. The city is working to promote staying healthy through the use of comic book superheroes and popular TV show characters. In the coming weeks, expect to see banners, signs, posters and billboards, as well as social media posts spreading the message to wash hands frequently, wear face coverings, and practice social distancing.
Take part in the campaign! If you operate a safe business, let Jennifer Howard from the city office know so it can be added to the list of safety-conscious businesses in the city. Let the community know what steps you are taking to keep your business, patrons, and employees healthy.
Source:
Jennifer Howard, Economic Development Manager- City of Peachtree Corners
Email all entries to jhoward@peachtreecornersga.gov
From the Mayor's Desk: The Path Forward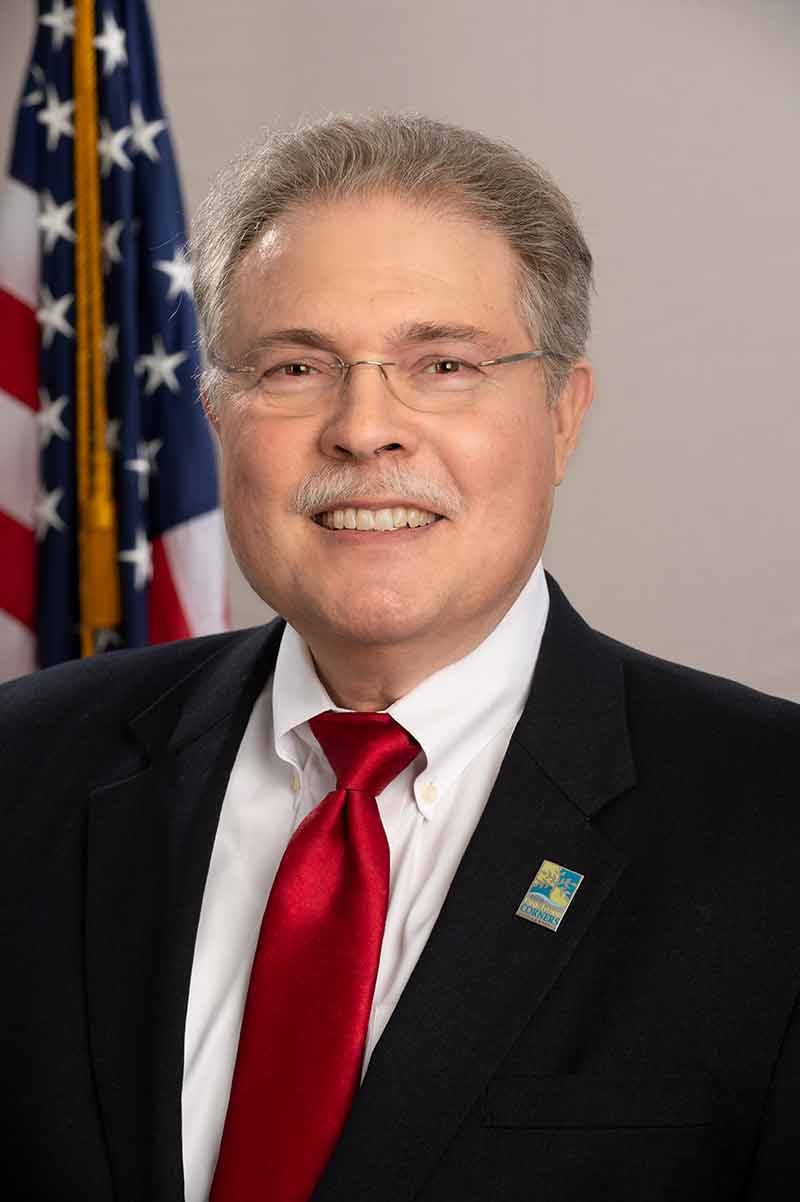 Mayor Mike Mason's July 2020 column
It would be an understatement to say these are troubling times for our country. The coronavirus pandemic has swept through our lives like wildfire. And the racism that has gripped our country long before it was founded over 250 years ago has come to the forefront once again. The time has come for our nation to face the racism that has divided our country for too long.
The greatest strength we have in America is the freedom of our citizens. Our country's Declaration of Independence states in the second paragraph: "We hold these truths to be selfevident, that all men are created equal, that they are endowed by their Creator with certain unalienable Rights, that among these are Life, Liberty and the Pursuit of Happiness. Clearly, every one of us has the right to expect to be treated equally—and respectfully.
Yet, still, the ugliness of racism remains in our society. As a white man, I expect to be treated with respect when a police officer pulls me over. I cannot honestly say I understand the racial prejudices that our Black citizens must deal with each day. The events that have occurred since George Floyd's death have again brought to the forefront the ugly reality of racism. We are better than this, and those of us in public office have a duty to listen – and to act – to do our part, however small, in righting the wrong that has been pervasive in our country for centuries.
The magic of the American system is that although we decide individually, we must act jointly, to make collective change. Eliminating racism won't happen overnight, but only by individually admitting and taking action to correct racism, will we be able to make our nation one that offers equality to all, no matter their skin color.
As you may know, on June 20, the City issued a Proclamation condemning racism and urging the Georgia General Assembly to enact hate crimes legislation. We wanted to make a strong statement that there is no place in our community for racism, hate and bigotry and to show our citizens we are committed to safeguarding their rights. We wholeheartedly supported the passage of House Bill 426 known as the Hate Crimes Bill, which was passed during this year's legislative session.
Dealing with COVID-19
When Gov. Kemp first announced the shelter-in-place mandate in early March, we adhered to those orders. Several months later, it appeared our efforts were beginning to pay off, restrictions began to be lifted and businesses began to reopen with a long list of safety protocols. But the recent news of a significant increase in cases prove this is not over. The reality is, COVID-19 is not going to go away anytime soon. We must all deal with it until an effective vaccine is found. We must not let our guard down.
Though we all may feel powerless, the CDC states there are a few simple things you can do to help keep yourself and others healthy: 1) WEAR A FACE MASK when out in public, 2) practice social distancing, and 3) wash your hands thoroughly and often.
Just last week the nation's chief public health official, U.S. Surgeon General Jerome Adams, joined our governor in a "Wear a Mask" campaign to stress the importance of wearing a face covering when away from home. The Surgeon General pointed out during the tour that "wearing a face covering or a mask is not a restriction of your freedom. As a matter of fact, this is an instrument of freedom because we know if we wear face coverings, we will have less spread in our communities and more places will be open."
Of most concern is the steady increase in the number of COVID-19 cases in Gwinnett. As of Thursday, July 7 there were 9,666 cases, 174 deaths reported in our county with 1.504 requiring hospitalization. These statistics are provided by the Gwinnett County Health Department and are updated weekly. While the county Health Director Audrey Arona has attributed the rise in part to the increased number of tests being administered, the fact remains, COVID-19 is spreading in our county.
This week, the City will be implementing a public service announcement campaign to remind and encourage each of us to do what we can to slow the spread of COVID-19. It's the right thing to do — for you, for your family – for everyone you come in contact with each day.
Be PTC Strong – Wear a Face Mask
Mike Mason, Mayor
Updated 7/22/20