Coat Drive at Peachtree Corners Baptist Church (PCBC)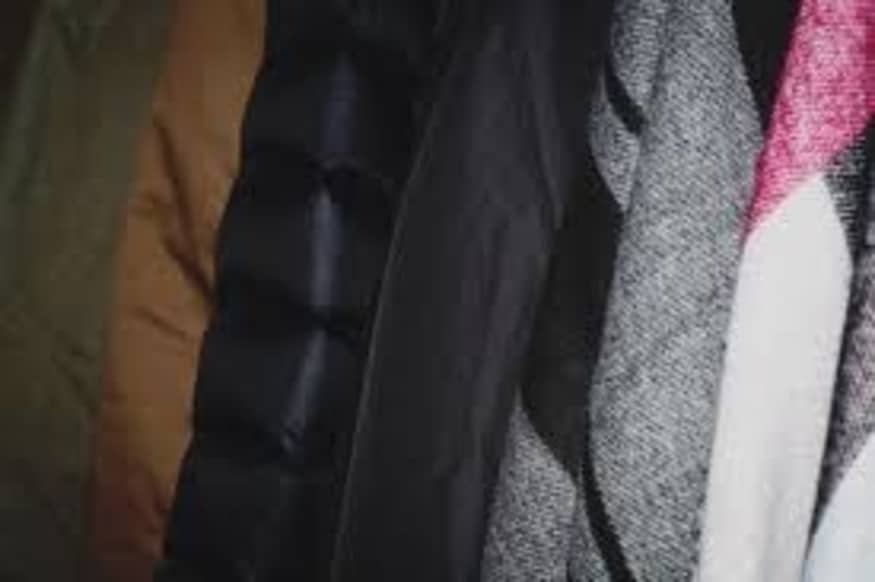 PCBC is partnering with the Gwinnett County Police Department to help provide winter coats for those in need. Other churches and organizations in our area are also contributing and PCBC will serve as the host site. Bring your new or gently-used coats (all sizes needed) to the collection bins in the church between Sept. 21 and Oct. 7. Thank you for participating in this community effort! 
Faith in New Ways: Connecting to churches and other faith groups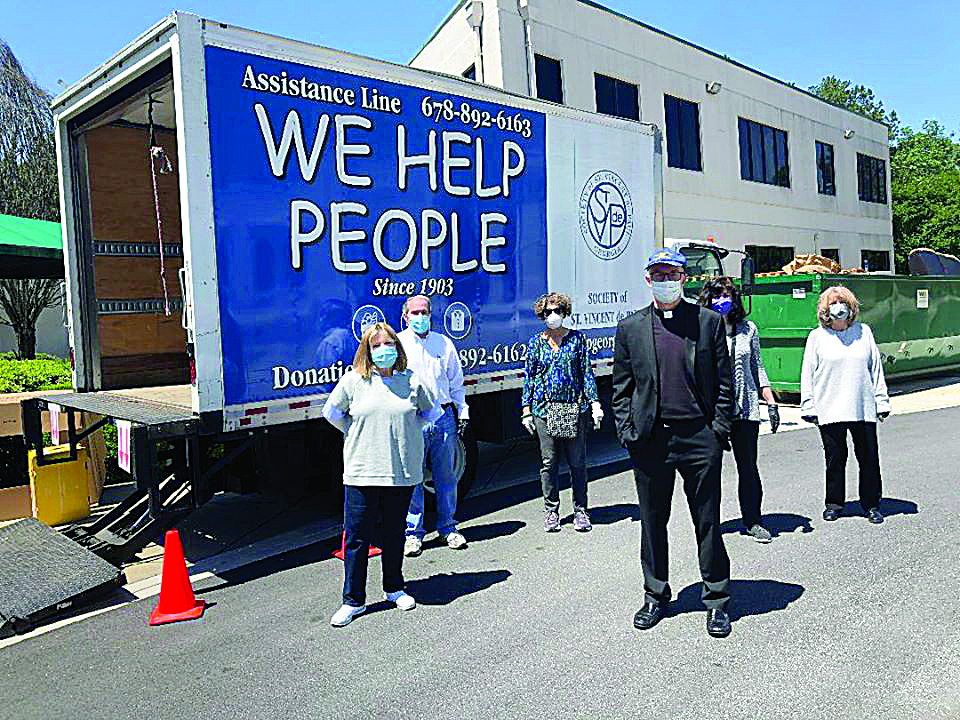 *Check church and religious organization websites for most up to date worship and gathering times, as they are subject to change.
In the aftermath of COVID-19, churches and faith groups have been understandably scattered. Here's how some local religious organizations are keeping the body of faith together.
Beth Shalom
The synagogue offers Friday Night Shabbat Services starting at 6:30 p.m. Shabbat Morning Services are streamed Saturdays at 10:30 a.m. Sunday Morning Minyan will be via Zoom link on the Beth Shalom website, bethshalom.net. An electronic version of the siddur (prayer book) is also available online.
Christ the King Lutheran Church
Christ the King Lutheran Church (CtK) currently offers two modified in-person worship services, 8:45 a.m. and 11:15 a.m. on Sundays. Both services are the same format, a Lutheran liturgy and a mix of musical styles. CtK plans to return to offering both traditional and contemporary service formats after the COVID-19 crisis. A face mask is required. Please bring one. A limited number will be available.
Social distancing is required. Only specific places in specific pews will be available. Worshipers will be limited to 50 per service, with online registration required through ctklutheran.org. The sanctuary will be cleaned between services.
Corners Church of Christ
Due to the COVID-19 outbreak, Corners Church of Christ's services are online at the Worship page on their website, cornerschurch.org. They start Sunday services at 10 a.m. They are making plans to have an outdoor or limited service soon once it becomes appropriate.
Landmark Church
Landmark Church has multiple times a week to connect virtually with fellow church members. Wednesday Evening Bible Study via Zoom starts at 7:00 p.m. Intercessory prayer meetings are held at 6:30 a.m. on Friday mornings. Sunday morning services are broadcast at 10:30 a.m. from the sanctuary. Zoom login information is available on the Landmark Church website, landmarkchurch.org.
Mary Our Queen Catholic Church (MOQ)
The current mass schedule is limited capacity. The church is considered in a time of Dispensation until at least August 1. This indicates a needed deviation from strict religious law practices as allowed in times of emergency or other specific circumstances. MOQ offers two main ways to attend mass.
Livestream mass if a patron chooses or needs to remain at home due to health concerns or illness.
Attend in-person mass, either on the weekend or during the week, following the listed requirements:
Wear a face mask at all times on parish campus for mass for ages 2+
Maintain 6 feet of social distancing
Follow communion procedures,
Arrive 30 minutes early, as parishioners are ushered in and out of their pews one at a time.
The mass schedule is listed as Monday at 12 p.m., a Tuesday Communion Service, Wednesday through Friday at 12 p.m., Saturday Vigil at 5 p.m., and Sunday at 8:30 a.m. and 11 a.m. The 8:30 a.m. service is now being held outdoors, and unlike other services, a face mask is not required. Details are at maryourqueen.com.
Mount Carmel United Methodist
Mount Carmel United Methodist is in the process of trying to reopen on-site services, with a 25-person capacity. Until then, they are offering online worship at mtcarmel-umc.org, Bible study via Zoom and Children's messages via email and Facebook. Their Counseling Center is offering one-on-one video sessions.
Peachtree Corners Baptist Church (PCBC)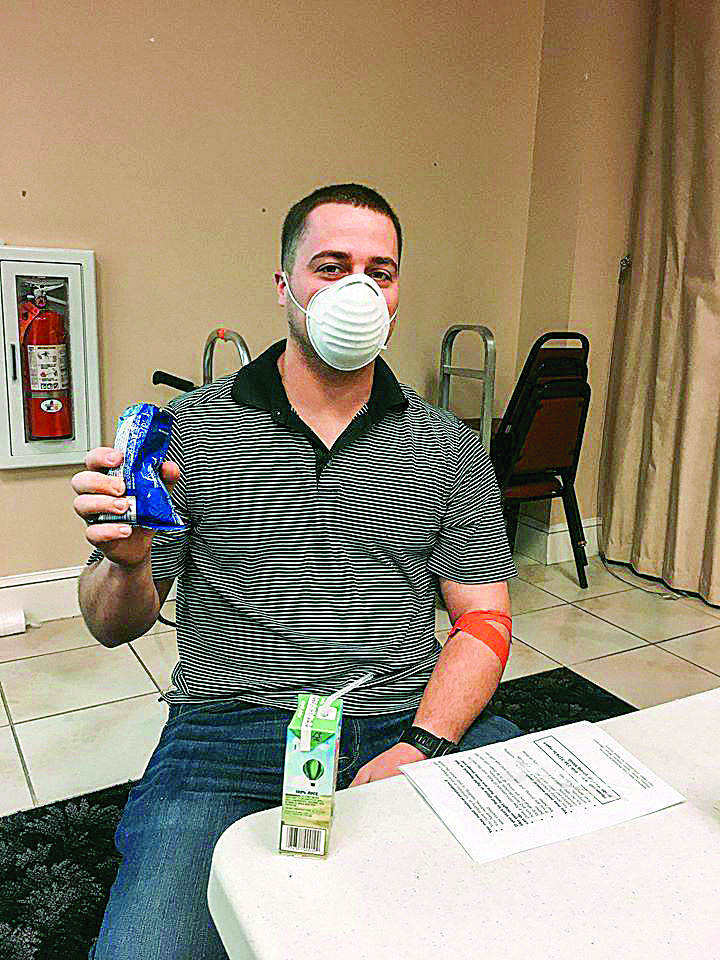 Like many cautious churches, PCBC has been reopening in phases, seeing how things change and develop. On-campus worship resumed July 5, without childcare or other age-related activities. Seats for on-campus worship can be reserved at pcbchurch.org; online worship experiences are also available.
On August 9, PCBC will expand their on-campus ministries. On Sunday mornings at 9:30 a.m., they will open up the nursery, preschool, and the Kids service called Collide. The student ministry will meet on Sunday nights from 5:30-7:00 p.m. for Elevate and Life Groups.
Peachtree Corners Presbyterian Church
This church is open for both corporate and online worship at pcarpchurch.org. Corporate worship is on Sundays at 10:45 a.m. Facemasks are highly recommended but not required. However, those not wearing masks are asked to refrain from singing during on-site worship. Those who chose to sing should wear face coverings that cover both the nose and the mouth.
As more data has become available, the church has decided to block off more front rows to help reduce the spread of potential germs from the person at the pulpit.
Perimeter Church
Perimeter Church offers many points of connection. Services are held in person and online at 9 a.m. and 10:45 a.m. Reservations are required for in-person service. Alternatively, view service is available through perimeter.org, the Perimeter Church app, Facebook or YouTube.
They also have an app on AppleTV — just search "Perimeter Church" on the device. Worship resources for kids are available on the Perimeter website, including the new KidsQuest Online that can be streamed on demand on Sundays and throughout the week.
Simpsonwood United Methodist Church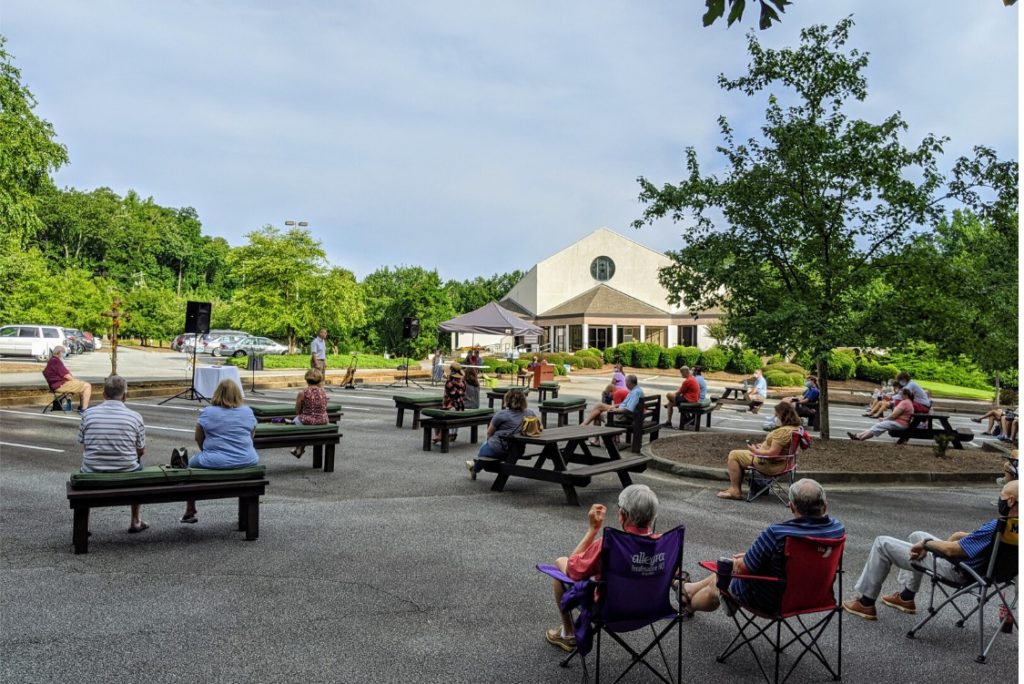 Simpsonwood UMC is following the North Georgia Conference of the UMC in its edicts regarding COVID-19 preparedness. The North Georgia conference has different guidance depending on the current risk level of a church's county. Gwinnett County is designated at Red, which means no in-person gatherings and staff working remotely.
Simpsonwood has previously held outdoor services on July 5, but will suspend those until it is appropriate to resume. Virtual worship is held at 10 a.m. on Sundays, followed by GrowGroup bible study at 10:45 a.m. Mission work and drive thru food collection is being conducted as needed. Stay connected at simpsonwoodumc.org.
Unity Atlanta Church
Unity Atlanta Church is remaining virtual for the time being. Sunday services are at 11 a.m. on live stream. Wednesday night services are on virtual platforms as well. See their calendar at unityatl.org for more information.
A Back to School Message from Rev. Jennifer L. Sacks, Senior Minister, Unity Atlanta Church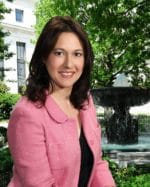 "Listen to Your Inner Guru" – Back to School 2020, By Rev. Jennifer L. Sacks, Senior Minister, Unity Atlanta Church
One Sunday morning at church, a visitor gushed with excitement about being there and meeting me. After the service concluded, he thrust paper and pen at me.
"I want you to write something down," he said and proceeded to advise me about how much I could learn from a local guru.
At one point in my life, I would have taken his words personally, imagining that I'd said or done something "wrong." But instead, I realized that he was a spiritual seeker and wanted to share something which inspired him. He reminded me of my younger self, when I was discovering my own spiritual path, sometimes gushing unsolicited advice about someone or something I thought others needed to follow.
During that time, when I sought all my answers in books, classes, and gurus, I learned a sacred truth from a blessed teacher who said: "Jenn, maybe you could put all the books in a box for a while and stop searching so hard. Listen to yourself. Then, you can be your own guru." Her words are some of the best advice I've ever received.
Especially during this season of uncertainty, adjustment, and ceaseless information streams, we need time to hear the still, small voice within, our own inner guru. This listening process is the kind of back-to-school work we can do anytime, anyplace, anywhere, because it always starts with us.
One of the best ways to begin is by contemplating some questions about our lives now:
What, of our true heart's desires, have we enjoyed from our bucket list? What are we doing to enjoy more?
Which books, newsletters, posts, and feeds do we think we should read, especially if someone else recommended them? Do they provide the education and enlightenment we need? What would we love to read, study, or follow instead?
What projects and activities must we do for our own and our family's well-being? Are we taking enough time for our own self-care? Are we trying to do other jobs or complete tasks which someone else is better equipped to handle?
Which people truly listen and encourage us in living our dreams and passions? Which people try to catch us in their webs of drama and gossip?
When we request advice, do we understand what is said? Are we assisted in determining our own needs? Or does the advice-giver act as if they are the "only" expert, following the "only" path, offering the "only" product there will ever be?
What feels like a drain on our time and energy? What do we truly love doing?
While these questions may take time to consider, the answers will help us learn new truths about ourselves as we begin a new school year, return to the office or re-set our minds to new opportunities that fall often brings. As we keep listening faithfully, we allow our inner guru to guide our discernment. And better than any gold star is the sense of ease and peace of mind we feel in how we choose to live now.
Unity Atlanta offers Spiritual Action Group via Zoom focused on promoting diversity discussion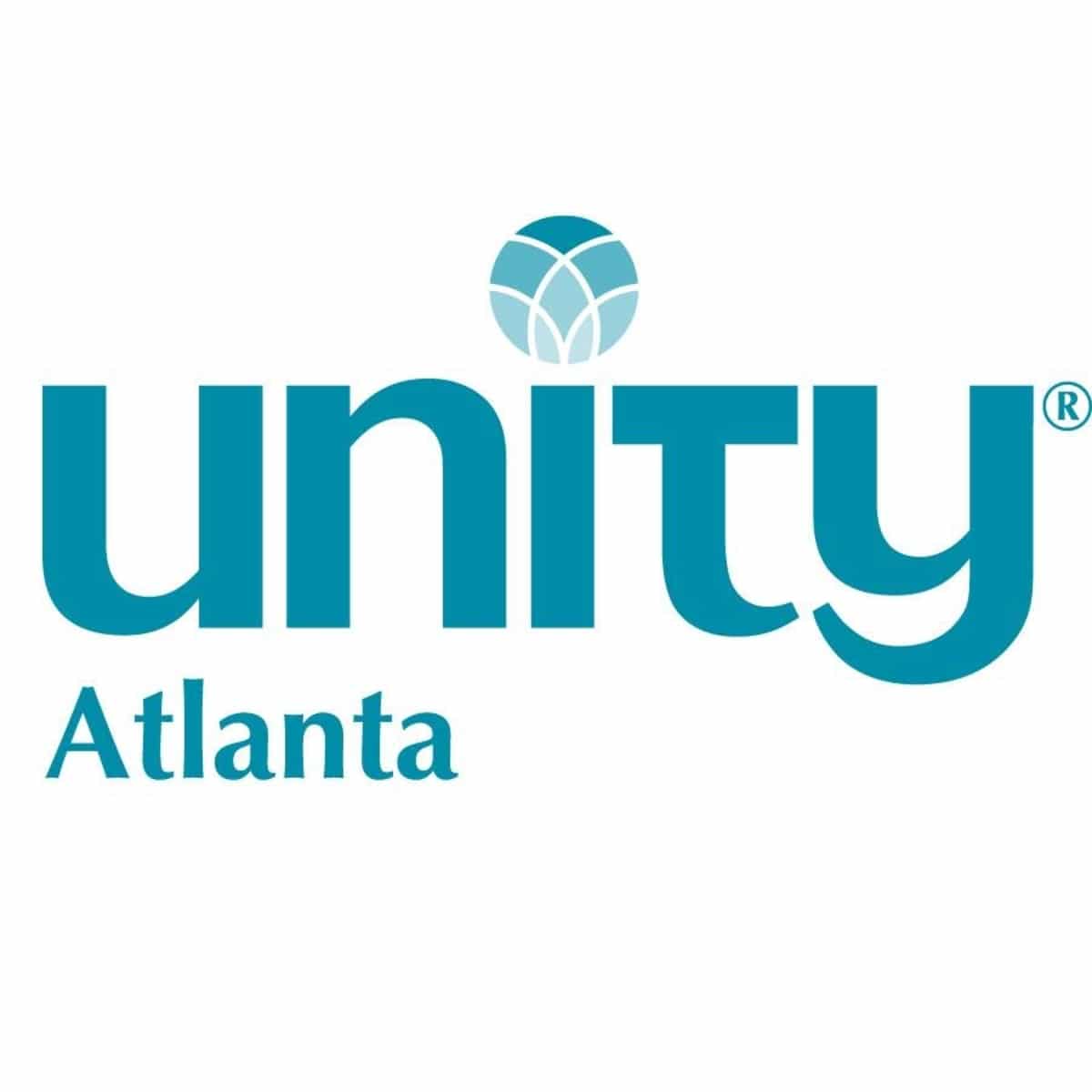 Unity Atlanta's Spiritual Action Group is reconvening, for every Tuesday evening at 7pm via Zoom.  This season focuses on sacred conversations and discussion on How to be an Antiracist by Dr. Ibram X. Kendi.  Dr. Kendi takes us through a journey from thinking like a racist to acting like an antiracist.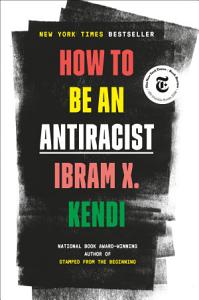 The first meeting, June 9th, was informational.  Participants were asked to read the book's introduction and author's notes in preparation for this first session.  To register and receive the log-in information, email with your full name to SpiritualActionUA@gmail.com
In addition to the weekly zoom discussion on the book, every week Unity Atlanta adds a Call To Action item to put hopes for a more just world into actionable steps.
Week 1 asked attenders to:
Ask GA Senator Jesse Stone, Chair of the Judiciary Committee, (404) 463-1314 or JesseStone@senate.gov, to move HB 426, the Hate Crime Bill, out of committee and to the floor for passage.
Donate to the Bail Project at bailproject.org. The Bail Project provides bail assistance to protesters who have been arrested and lack the funds to bail out of jail.
Say Something!!! Visit the Anti-Hate website to read messages you can send to "haters" on social media.
Week 2 asked attenders to:
Unity Atlanta will continue to host weekly meetings and post call to actions for the foreseeable future.