New Restaurant, Townhomes, Specialty Grocery Store Under Construction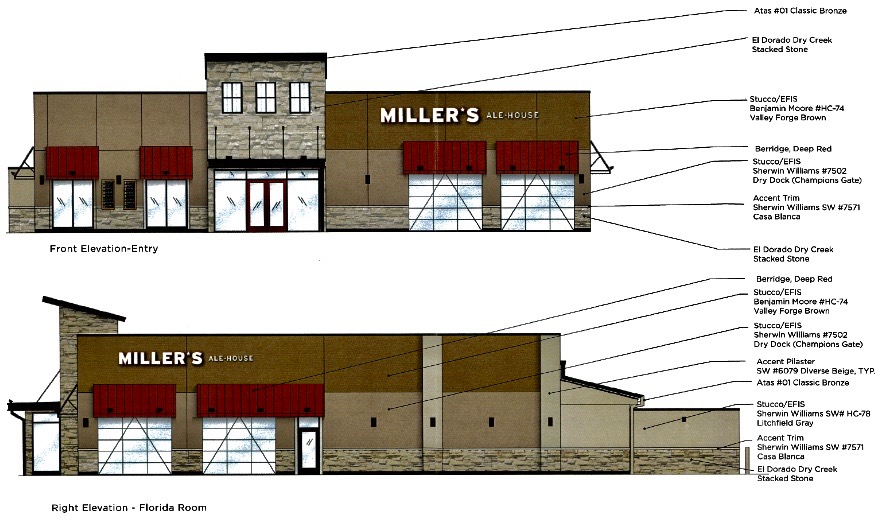 Miller's Ale House, a 7,000 square-foot restaurant, will soon break ground at its new location on Peachtree Parkway. The sports bar will be located on an out-parcel next to Taco Bell in the Peachtree Parkway Shopping Plaza. The north corner of the existing shopping center (where an existing emissions inspection station is located) will be razed for a parking lot for the restaurant. The new restaurant is part of a chain based in Orlando, Florida.
Town Center Townhomes: The first five of the 72 planned townhomes adjacent to the Town Green are now under construction. Foundations have been poured on the new 3-story brick townhomes which will offer three- and four- bedroom/3.5-bathroom floor plans. Features include brick exterior, two-car garages, gas fireplace and stainless-steel appliances, granite counter-tops in the kitchen. The development is named 5200 at Town Center. The sales office is located at the Stonington community located at 3544 Medlock Bridge Road. A full list of amenities and prices are included on the builder's website.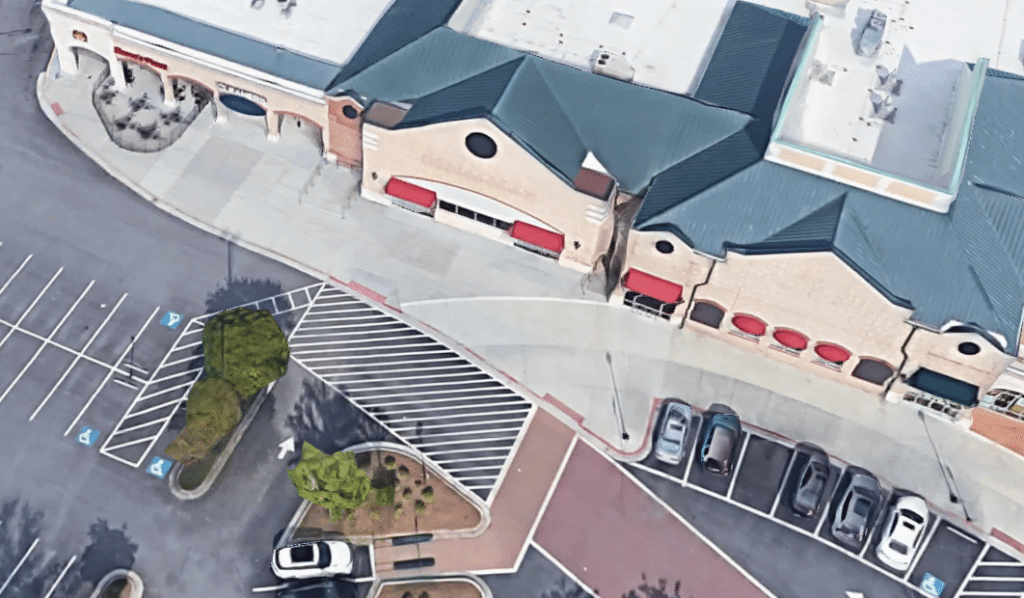 Lidl, the German discount grocer, will open in the former Earth Fare space in the Interlochen Shopping Center at 5270 Peachtree Parkway. Work is currently underway in the 23,500 square foot space but the company has not yet announced an opening date for its new Peachtree Corners location. Along with fresh produce, the discount grocer sells meat and poultry, frozen foods, bakery items, health and beauty and household essentials. The first modern Lidl store opened in 1973 in Germany; today the company operates 10,800 stores in 32 countries including more than 70 stores in the United States.
Information courtesy City of Peachtree Corners
Run the Gauntlet of Fitness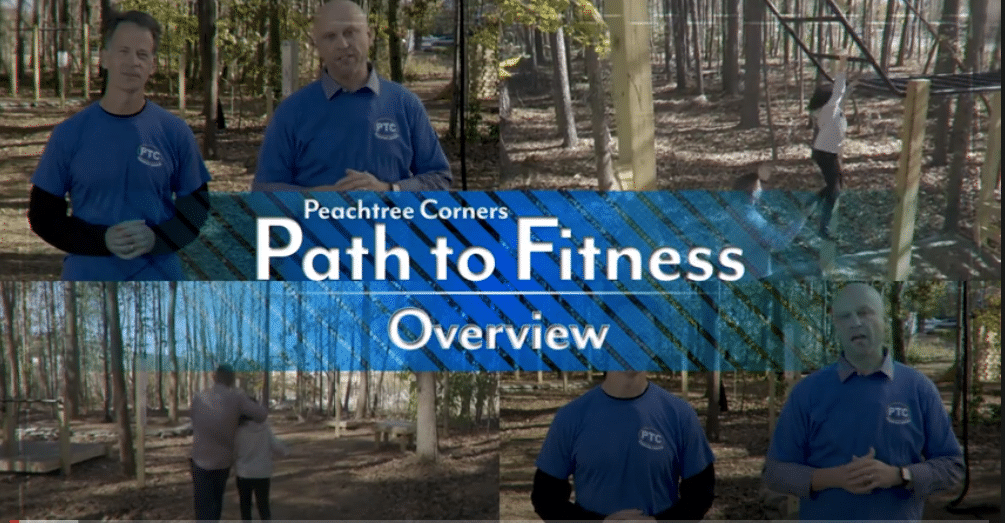 How the Path to Fitness was "paved"
As businesses, restaurants, and gyms close down, we struggle more and more to meet our need to stay healthy. Fortunately, Peachtree Corners City Councilman Alex Wright has teamed up with city manager Brian Johnson to construct the Path to Fitness in the Peachtree Corners Town Center. Path to Fitness is a unique green space that combines the fresh air of the outdoors with high-quality fitness equipment akin, or even superior, to that you might use in a gym.
Using their experiences at the U.S. Army's Ranger School, Wright and Johnson took note of the strenuous — but muscle-building — obstacle courses that were made to create herculean soldiers. They shaped wood and bent steel into stationary equipment to aid residents in developing their body both conveniently and efficiently.
Brian Johnson stated "…we had a certain institutional knowledge of certain things that we could create, so I asked Mike if he could create some of those as a way to help this group… come out here and enjoy some unique fitness equipment that could be integrated in their normal workout routine [and] help them work muscle groups that they wouldn't be able to normally work in another setting."
The Path to Fitness includes a number of pieces of high -quality equipment. According to Councilman Wright, "I have to say that there's a lot of excitement because they didn't really know what to expect! They're thinking, you know, just regular playground equipment, but we've got a 20-foot rope climb here… some very unique monkey bars."
Of course, the Path does not end there:  the trail also includes a few pull-up bars, a sit-up station, as well as a wall climb. It must be emphasized that the trail is meant for fitness, not for use as a playground. So make sure to supervise your children if you decide to substitute your YMCA subscription for a free walk on the Path to Fitness!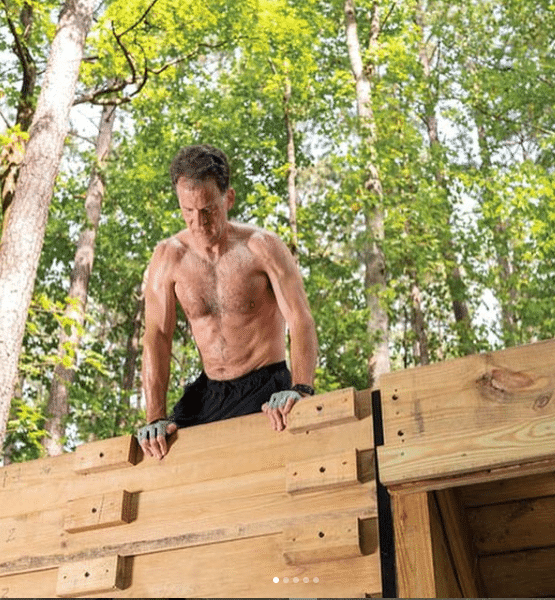 Some of the exercises you can do on the fitness trail:
Check out the full YouTube playlist of all the things you can do on the Fitness Trail at Peachtree Corners Network
Report an issue with the free Peachtree Corners Fix-it app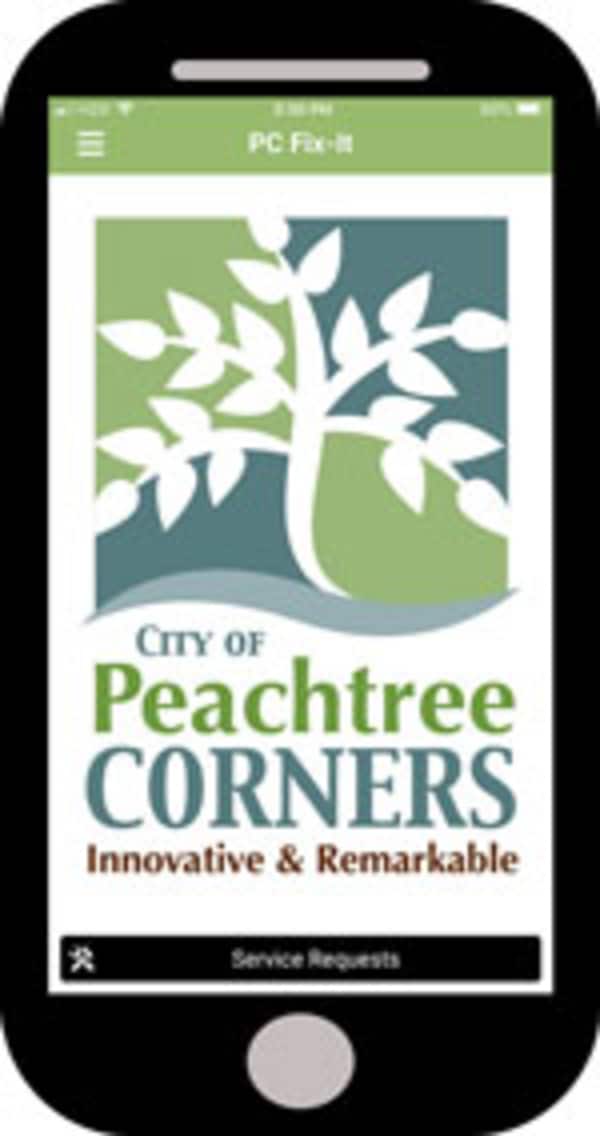 It's now easier than ever to report an local issue by using the free Peachtree Corners Fix-it app.
To Create a Report
Select "Create" from the menu.
Log in, create an account, or click "Create anonymously…"
Click the box under "Select a Report Type" and select a type from the menu that appears at the bottom, then click "Done".
Under "Where is the problem" click the map; set the location by entering an address in the search box or by clicking the location on the map, then click "Done".
Click in the box under "Tell us more details" to answer additional questions and/or enter a description of the problem. Please include the address.
Under "Add photos, video, or audio" click the paper clip icon to upload a file.
Click "SUBMIT".
To View the Status of a Report
Select "View" from the menu.
Select an item from the list, or click the map icon at the far right to see all reported issues on a map.
Click a flag on the map, then click the status box to see details of the report.
Tiffany P. Porter Takes Office as Gwinnett Tax Commissioner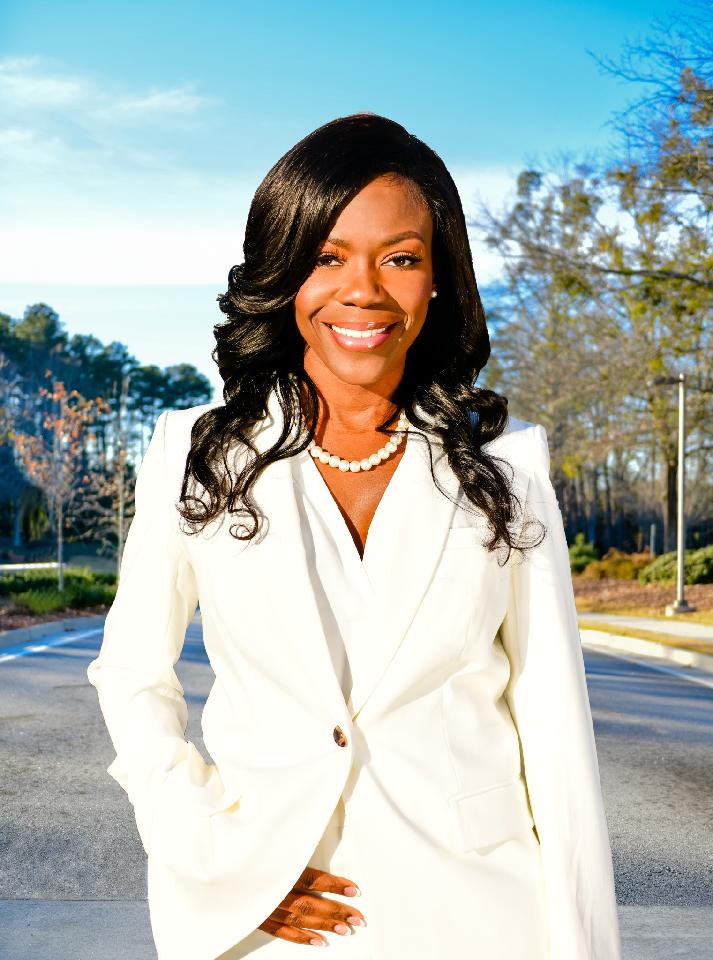 Tiffany P. Porter assumed the Office of the Tax Commissioner for Gwinnett County effective today, the first African American to do so in the county's history.
Porter campaigned on a platform of bringing a new type of leadership to Gwinnet that builds upon the legacy of past leaders.
"I'm honored that voters put their faith and trust in me," Porter said. "I believe in civic duty and promise to serve all Gwinnett residents to the best of my ability."
Prior to being elected tax commissioner, Porter served as the first African American judge in Duluth Municipal Court and had founded two law firms. In addition to serving on the bench and practicing law, Porter appears weekly as a legal analyst for the Court TV network.
Porter has a law degree from Emory University and was admitted in 2009 to the State Bar of Georgia. She also earned a master's degree in Business Administration from Georgia State University and a bachelor's degree from Hampton University, where she graduated with honors.
A 20-year resident of Gwinnett County and the mother of four, Porter is the first in her family to attend college and the first to earn a law degree. She is a 19-year member of Life Church International in Duluth, a 20-year member of Alpha Kappa Alpha Sorority, and a proud two-time breast cancer survivor.