Peachtree Corners Earns Excellence in Financial Reporting Award from Government Finance Officers Association for Third Consecutive Year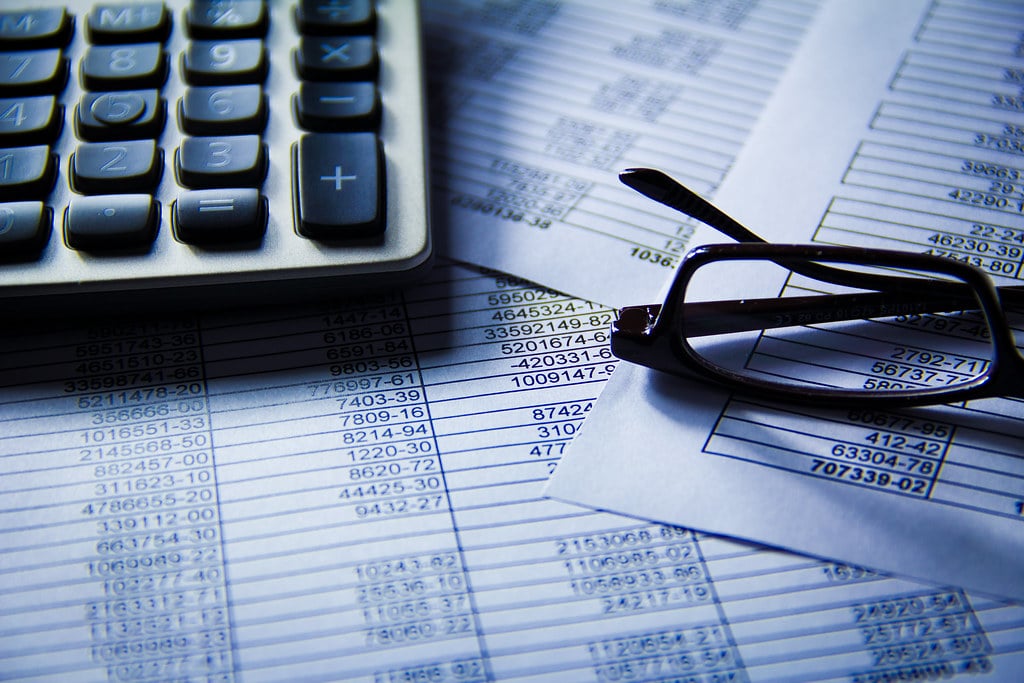 The Government Finance Officers Association of the United States and Canada (GFOA) recently honored Peachtree Corners with a Certificate of Achievement for Excellence in Financial Reporting (COA) for its Comprehensive Annual Financial Report (Annual Report). This certificate is awarded to municipalities in the United States and Canada that achieve the highest standards of governmental accounting and financial reporting.
To earn the award, the Annual Report was judged by an impartial panel to have met the high standards of the program, which includes demonstrating a constructive "spirit of full disclosure" to clearly communicate the city's financial story to its residents and business community.
"We strive to ensure that our financial reporting is worthy of this important award. It validates Peachtree Corners' commitment to sound financial accountability," said Cory Salley, Director of Finance. "This award is a real honor, because it recognizes that we are handling the finances of Peachtree Corners in an efficient and effective manner."
This marks the third consecutive year that Peachtree Corners has earned this prestigious financial reporting award. The GFOA has also honored Peachtree Corners with the Distinguished Budget Presentation Award in recognition of outstanding budget preparation for the past four consecutive years. "These awards are significant because they recognize our ongoing commitment to fiduciary responsibility and financial transparency," said City Manager Brian Johnson. "Peachtree Corners is dedicated to fiscal responsibility at every level."
The Government Finance Officers Association, based in Chicago, is a non-profit professional association serving approximately 17,500 government finance professionals. It has offices in Chicago and Washington, D.C., and serves the member organizations by advancing uniform standards and procedures in financial management for governments and assisting with professional development for public finance managers.

From the Mayor's Desk – An Introduction to the 2021 State of the City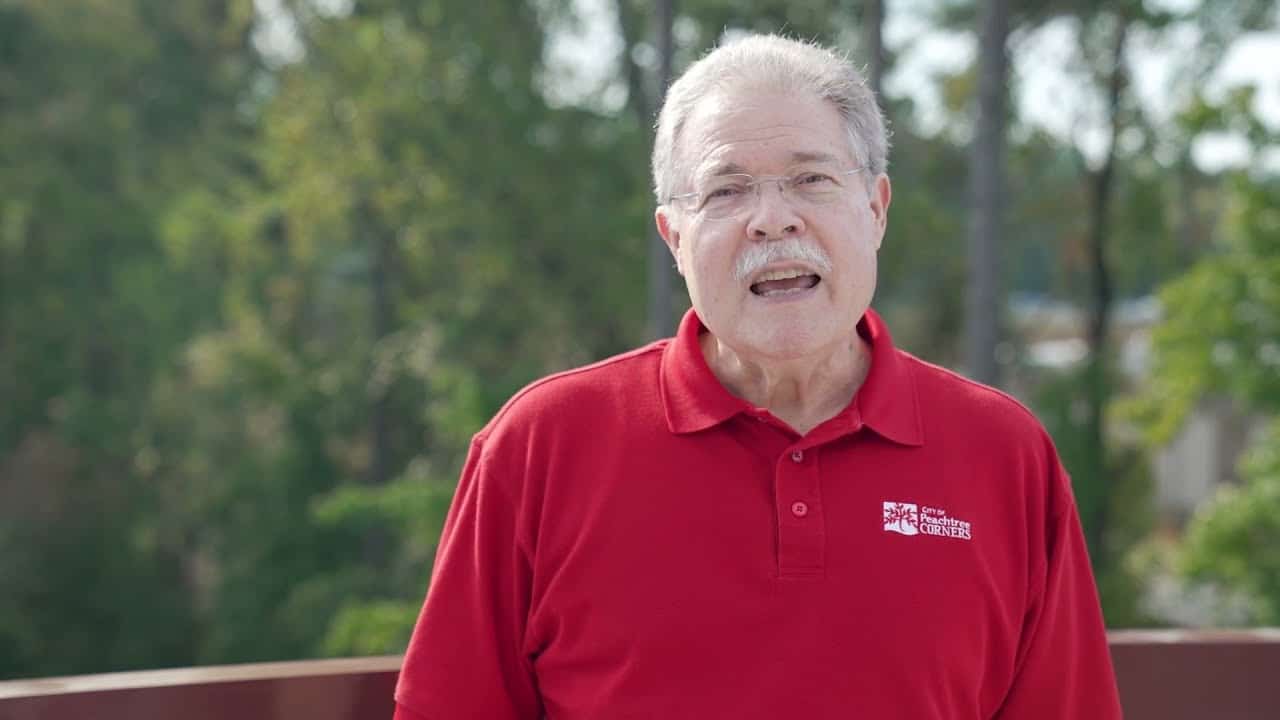 While 2021 has continued to be a year where we are all still dealing with effects of the pandemic, I am happy to say that the state of Peachtree Corners is very good. As a city, Peachtree Corners continues to thrive and grow and provide our citizens with a great quality of life.
As we enter the holiday season and move towards 2022, I want to announce the release of this year's State of the City address. This year, we are delivering this address via video, due to COVID, but next year we look forward to doing this again in person. While the State of the City video will provide a more detailed look at where we are as a city, I wanted to provide a brief overview of why the City and our residents are poised to be even more successful in the upcoming year.
To begin, Peachtree Corners has seen a very rapid recovery following the major outbreaks of the pandemic. One of the keys to that recovery has been the ability to get people back to work. During its peak, unemployment in the City reached 5.7%. Currently, we sit at 3.4% and that number continues to decline. One thing that helped make this possible was the City's use of the almost $5 million the City received in CARES Act funding that was used to aid small businesses in their recovery. We will continue to use an additional $16.4 million in American Rescue Plan Funding.
In addition to the recovery of our businesses, the City continues to work to improve our amenities and quality of life for our residents. The Town Center continues to be a hub of activity, and as we move into 2022, we plan to continue our offering of an array of events for the public. We have moved through the fall period with our Sports on the Screen, watched as our Atlanta Braves became World Series Champions and will continue to watch as the Georgia Bulldogs chase a national championship. We will close out the year with our Holiday Glow 2021 on December 3rd. This event will be even bigger than last year, and we hope you join us as we celebrate with our friends and neighbors.
2022 will bring even more additions to the Town Center. The City is currently looking to add additional playground equipment near the Veterans monument, as well as some additional seating. We will continue the construction of the Corners Connector in the Town Center with the addition of a skywalk that will also include stairs that lead to the stream and a boardwalk along the stream's banks with native plantings. The City continues to work towards the construction of the Connector with planned segments from Peachtree Corners Circle to Tech Park and along East Jones Bridge Road.
The City continues to see growth and expansion of Curiosity Lab. In just under two years, the City has worked with numerous national companies including Carmax, Brightree, ASHRAE, Soliant, and most recently Intuitive Surgical. Intuitive Surgical is currently expanding and is developing their east coast headquarters in Peachtree Corners. This development will include an investment of over $500M over 5 years in a new campus and the creation of 1,200 new jobs with an average salary of 130k. This expansion will make Intuitive Surgical the City's largest employer by 2024.
Curiosity Lab currently has about 14 research projects including the first 5G wireless rollout in the metro Atlanta area. In 2020, Atlanta was named a French technology hub for French startups, and Peachtree Corners is proud to house the French American Chamber of Commerce headquarters at Curiosity Lab.
With the success of Curiosity Lab, the city will be hosting the V2X Live 2022 conference & exhibition in March of 2022. The event, presented by T-Mobile and sponsored by Intel, is produced in partnership with the Curiosity Lab and will showcase thought leaders from a wide range of technology ecosystems, including 5G mobility, cloud computing, software innovation, autonomous vehicles, smart city infrastructure and more.
This is just an overview of why Peachtree Corners is in a wonderful position as we enter 2022. We successfully managed thru the worst of the pandemic—while helping those who have struggled—and we will continue to do that, until we have all fully recovered. As has been said, "It's your reaction to adversity, not adversity itself, that determines how your story will be written."
I invite you to watch our full State of the City at https://ptccity.com/321KQ6Z and look forward to working with the community as we continue to make Peachtree Corners the best city it can be for our residents and visitors.

Film Industry is Coming Back! Ozark, Disney and More Shot in the City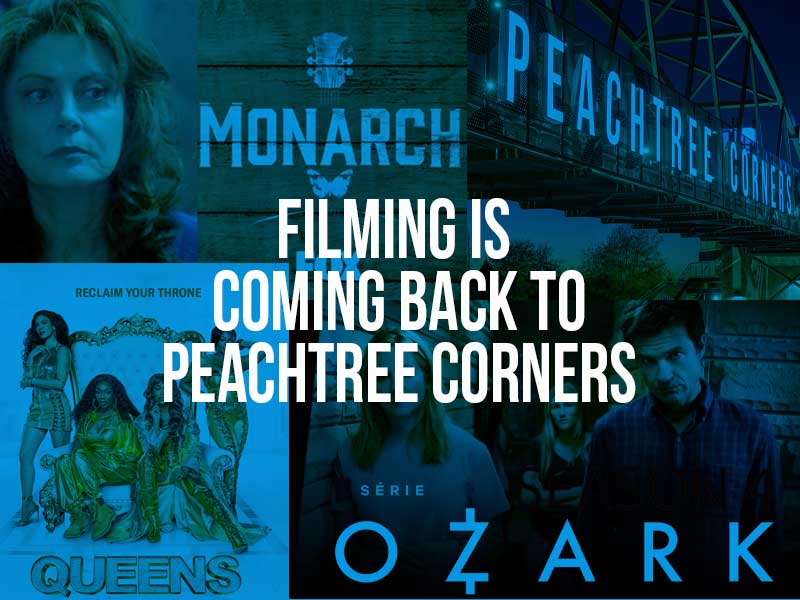 We are glad to see the film industry back up and running and, once again, filming in
Peachtree Corners. We have had 13 requests from production studios so far this
year, which is about the same as in 2019. Obviously, 2020 was a bust, with only one
Capital 1 commercial in January.
But the industry is winding back up, which is good to see. Blue Cat Productions
filmed in Peachtree Corners six times over the past year. You may know their work:
the series Ozark. The series Monarch also filmed in Peachtree Corners this past
summer, and most recently ABC Signature, a subsidiary of Disney Television
Studios, filmed some shots for the series Queens at The Forum shopping center.
A representative from Disney toured City Hall on Nov. 18 for another series.
Apparently, they are interested in filming a new series that involves an FBI agent.
They were looking for a meeting room with "gray government walls." It's called
Class of 09 and it's an FX/Hulu miniseries about the FBI that follows agents in the
years 2009, 2019, and 2065. It is under the Disney umbrella since they own Fox,
who owns FX. They need to make the front of City Hall look like Arizona, however,
which could be interesting.
We mentioned to the Disney folks that if they don't get exactly what they are
looking for, we do have an extended reality production studio in town that I'm sure
could give them a hand, Music Matters Productions. A lot of people know about
Eagle Rock Studios in Gwinnett County, near Norcross, but they may not realize all
the film activity taking place in Peachtree Corners.
We like to have film crews here because they often bring with them a lot of people
who need to eat and need a place to stay. This benefits our hotels and restaurants.
So, our city staff strives to review film permit applications the same day they are
received. Sometimes we have questions, like "Are you going to blow up any stuff?"
Ozark used some pyrotechnics a few years ago in Technology Park when they were
blowing the windows out of a building. Obviously, we don't want residents or
businesses to be disturbed, which is why we like the studios to let us know when
they are planning to do some filming here. In fact, we require it, actually. We
require that neighbors be notified and that police officers be on hand for any road
closures to help direct traffic. On occasion, we have had to say "no" because it
would be too disruptive to people or businesses or create safety concerns. But
overall, I think Peachtree Corners has a pretty good reputation for being
accommodating to the film industry.
If you have some vacant space in a shopping center or office building, the film
studios may be interested in renting it for a few months, perhaps longer. Our staff
can get you connected with the right people if you are interested in leasing space to
Disney or other studios. Just take some photos of the building, inside and out, and
send them to our economic development staff. Maybe the film studios will give
Peachtree Corners a mention at the end of the flick.
Stay safe, Mike Mason, Mayor
Source: Mayor's Letter

EV stations for business ready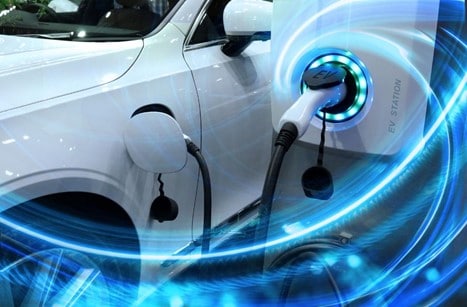 The City of Peachtree Corners is offering assistance to businesses in the city that are interested in installing electric vehicle charging stations.
As part of President Biden's $1 trillion bipartisan infrastructure bill, there are a number of incentives at the local, state and federal levels available to those looking to adopt electric vehicles. In addition, Georgia Power is also offering incentives as part of its Make Ready program.
For businesses, the first step is to determine what the stations need to do. Will they be supplying power to a fleet of vehicles, or enabling employees to charge vehicles at work? Perhaps the goal is to attract shoppers who want to park where they can get charged at the same time. Whatever the wish, the city of Peachtree Corners is available to help businesses determine the best arrangement for its needs and connect the people with the right resources.
There are a variety of cost off-sets currently available. Commercial property owners and businesses may set up a time to speak with experts who can help walk them through the process of installing EV charging stations on their property.
For more information, contact Jennifer Howard at jhoward@peachtreecornersga.gov