Explore Gwinnett Awards Nearly $100K Through Gwinnett Creativity Fund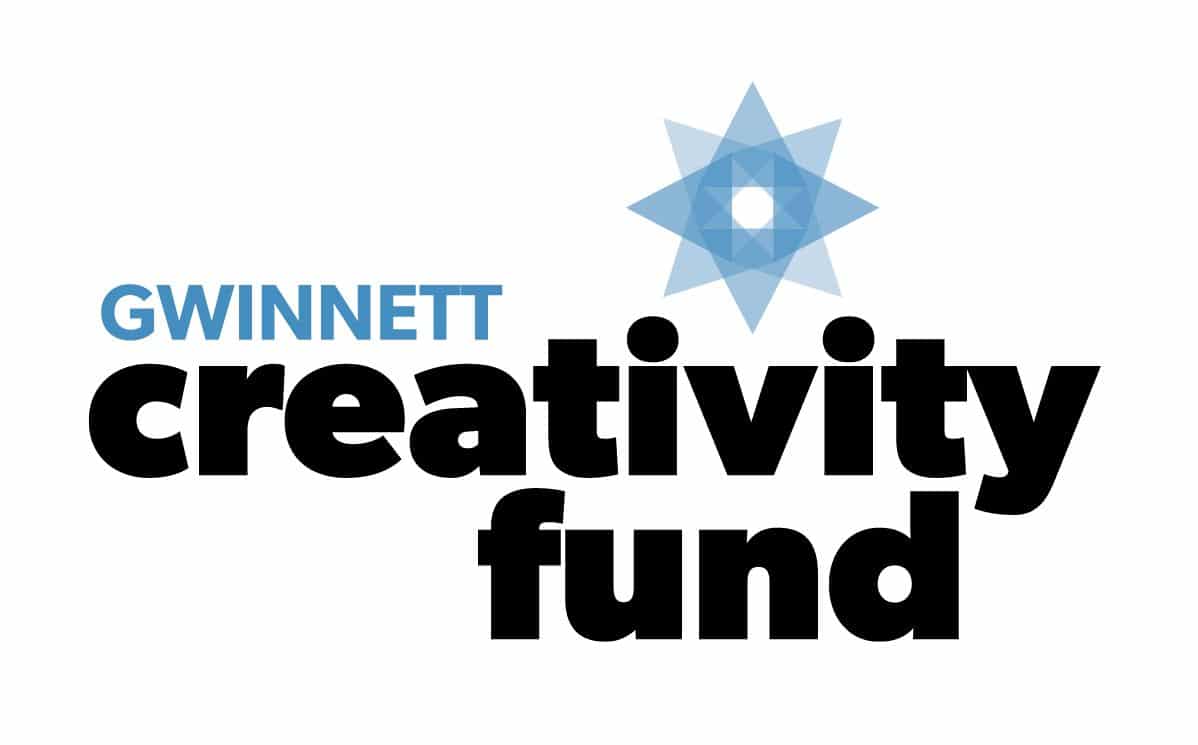 Explore Gwinnett reaffirms its commitment to the arts by awarding a total of $97,400 in grants to 10 Gwinnett County nonprofit arts organizations through the Gwinnett Creativity Fund. Gwinnett Creativity Fund Project Grants provide financial support for Gwinnett County arts and cultural initiatives taking place from August 2021 throughout the first quarter of 2022.
"We were highly impressed with the quality of projects for this grant cycle and we were pleased to grant more funds than this time last year," says Lisa Anders, Explore Gwinnett executive director.
Non-profit organizations receiving project grants through the 2021 Gwinnett Creativity Fund Project Grant include:
• Spectrum Autism Group: $3,000 grant to support "Women on the Spectrum" monthly arts workshop for adult women with Autism.
• Atlanta International Night Market: $10,000 grant to support art, dance and performance initiatives the September 2021 International Night Market in downtown Lawrenceville.
• Artworks! Gwinnett: $15,000 grant to support the 2022 Artworks Strategic Master Plan which will identify arts needs in the community.
• Hudgens Center for the Arts: $15,000 grant to support a landmark public art mural on the Hudgens campus.
• Live Arts Theatre: $2,000 grant to support "My Shot", a dance workshop for underserved audiences featuring an acclaimed professional "Hamilton" touring show ensemble member.
• Suwanee Performing Arts: $4,900 grant to support "Bard at the Barn," a multi-day, outdoor Shakespeare production at Gwinnett's bluegrass mecca, Everett Brothers Music Barn in Suwanee
• Gwinnett County Public Library: $15,000 grant to support a first-time photography exhibition, open to all library members. Juried exhibition, with curatorial support from the High Museum of Art.
• Button Art: $2,500 grant to support a new signature button, a public sculpture along Buford Highway.
• Suwanee Public Arts Commission: $15,000 grant to support their "Amphitheater Stage Wings", accessible and functional public art
• Aurora Theatre: $15,000 grant to support their production of "Song and Dance," one of the region's first major post-COVID productions
Individual organizations' budgets range from $30,000 to over $3 million.
"I am so proud that we were able to financially support some arts initiatives that cater to special needs adults, underserved schools, first responders. As an organization, we are committed to pushing the arts forward in Gwinnett," says Anders.
More details can be found at GwinnettCreativityFund.com.

Helping Special Needs Kids Break Through Barriers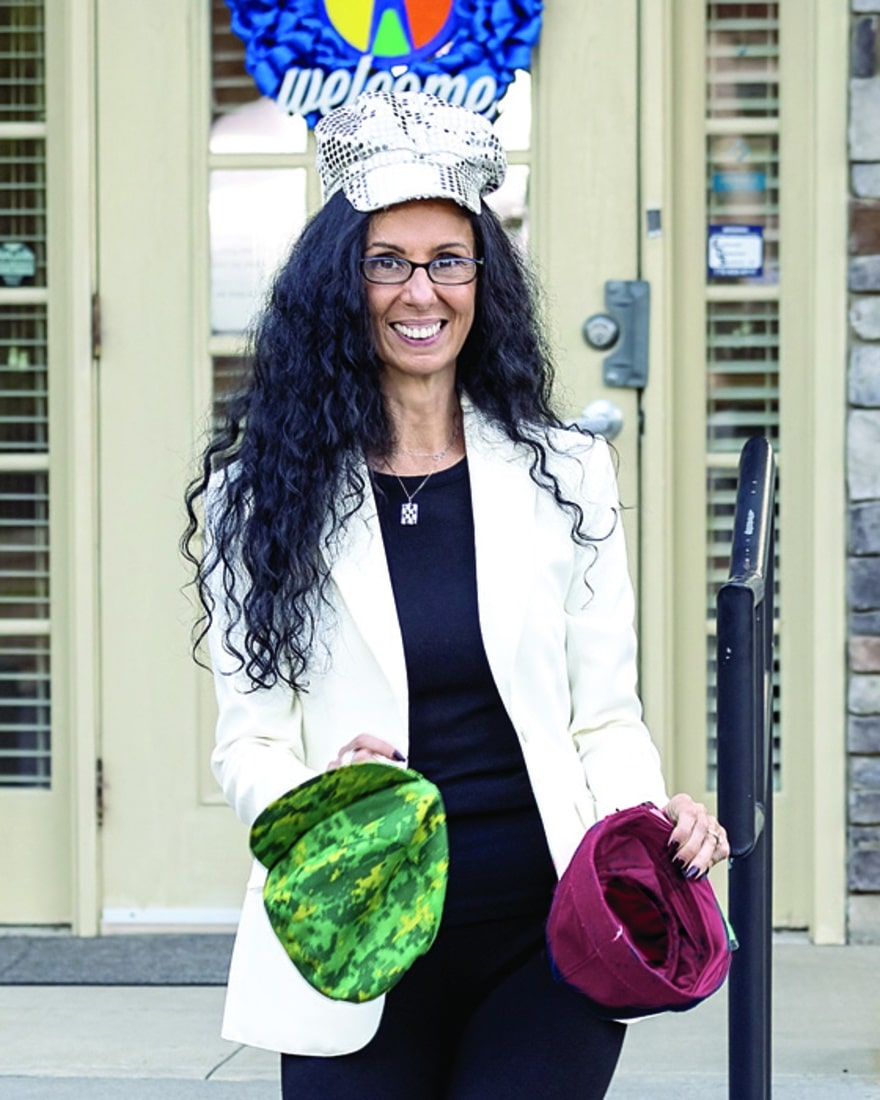 Photos by Tracey Rice
As Halloween approaches, thoughts turn to costumes, trick-or-treating and festivals. For Nicky Altikulac, BCBA (Board Certified Behavior Analyst), Halloween is a teaching opportunity.
The Peachtree Corners resident is the founder and executive director of All Kids First (AKF), a service offering Applied Behavior Analysis, speech therapy and occupational therapy at clinics in Berkeley Lake, Snellville, Roswell and Alpharetta and in clients' homes.
Founded in 2005, AKF serves children with developmental disabilities such as autism spectrum disorder, Down syndrome, cerebral palsy and intellectual disabilities. Today, the staff, which has 40 therapists, includes Altikulac's two sons, Cem and Alp.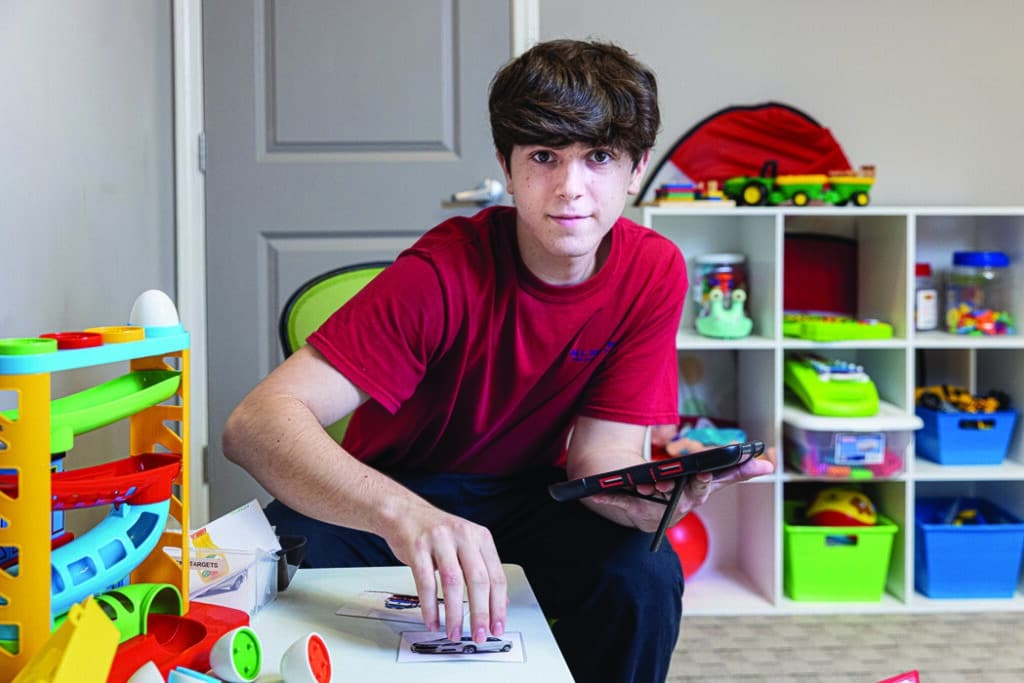 "They've been working with me since day one because they were my typical peers to work on social and play skills with my clients. So even when they were in elementary school, always I used to take them with me after school to work on social skills," she said.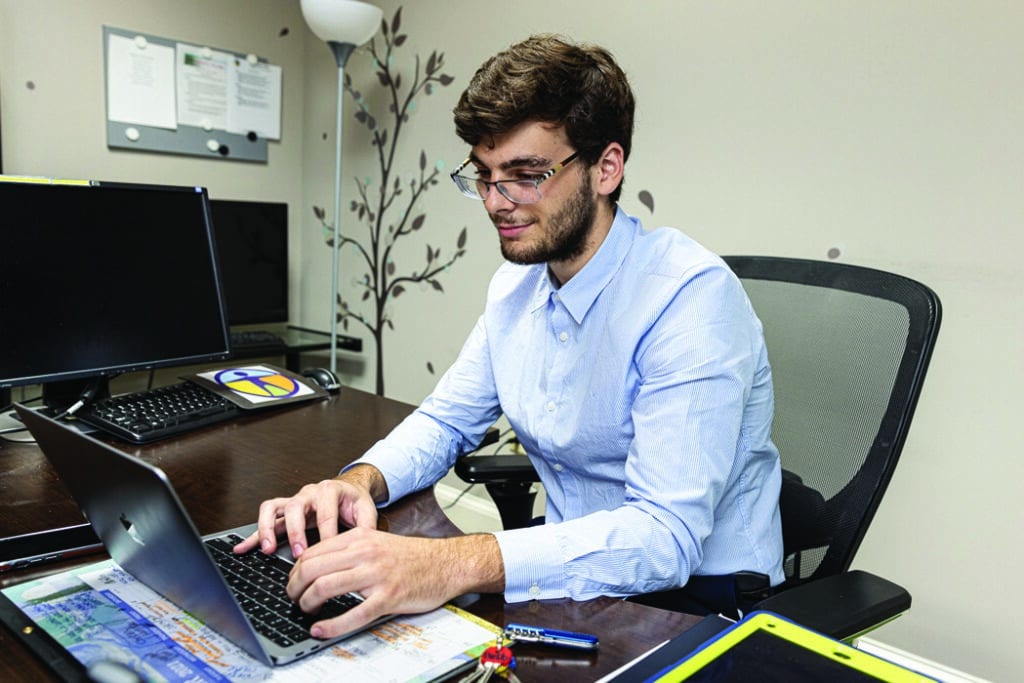 For some AKF clients, Halloween prep can mean two months of work helping a child develop a tolerance for wearing a costume and learning to make the trick-or-treat transaction.
"We practice at home first because we can manipulate the environment to build the prerequisite skills. We teach him to take just one candy if candy is handed to him. Or, if he is verbal, we teach him what to say when waiting his turn to get candy," Altikulac said.
AKF also offers trick-or-treating at its clinics, where kids can enjoy the experience of wearing costumes and receiving treats.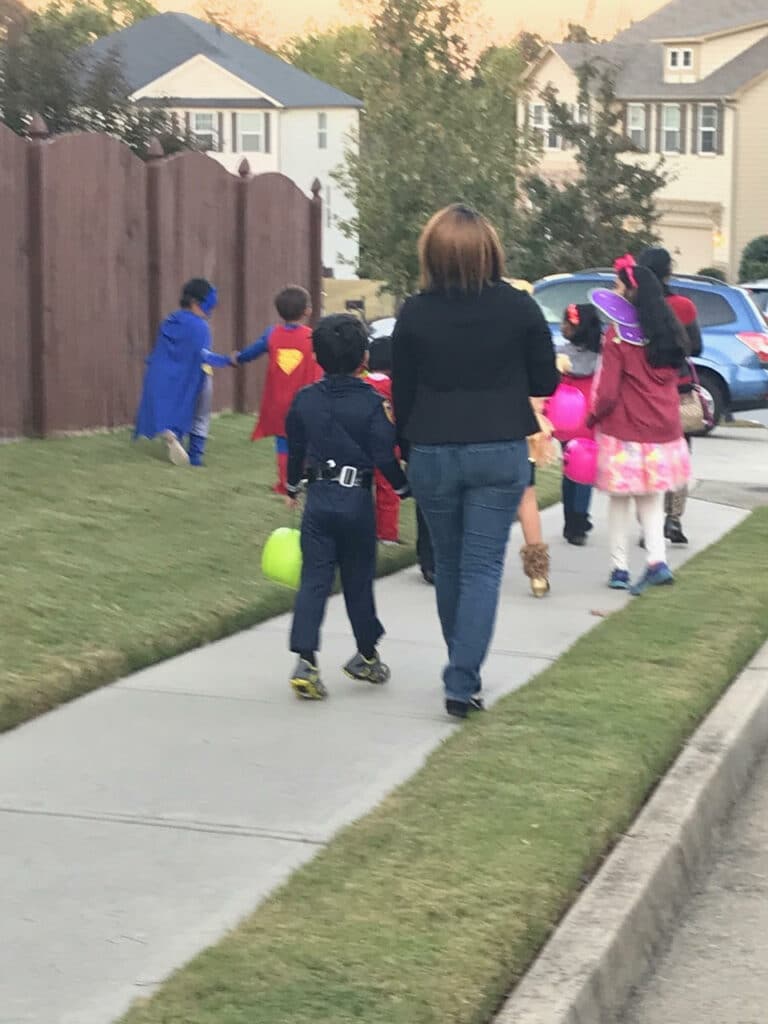 "It's for the parents as much as for the kids," Altikulac said. "Each parent would like to enjoy the holidays with their kids and see their kids have fun times, like their peers and siblings."
Individualized treatment plans for AKF clients target areas such as communication, social skills, self-care, play, motor development and academic skills.
One parent asked AKF to teach their autistic child to play video games with his brother. Others have sought help with potty training. Some have called saying they wish their child would respond to his or her name, give a hug or call them mom or dad.
"For others, we take that for granted," Altikulac said. "And some of the kids don't show affection the way we do."
Building her practice
Altikulac says she doesn't know what triggered her desire for working with special needs children but doing so has been her passion since she was 18 years old. Originally from Turkey, she earned a bachelor's degree in guidance and psychological consultation from Marmara University and a master's degree in special education from Istanbul University.
She opened her first clinic serving children with developmental disabilities in Istanbul at the age of 22, and within a few years opened a preschool. She also volunteered for 10 years as a coach for the Turkish Special Olympics Team and as a psychological consultant for an international humanitarian organization working with children living on the streets in Romania.
In 1999, Altikulac married and moved to the U.S., where she completed the Applied Behavioral Analysis certificate program at Penn State University and a 1,500-hour internship program at the Marcus Autism Center that made her eligible to take the exam to get her BCBA certification. She also earned a master's degree in human behavior from Capella University.
She worked as a therapist in the Babies Can't Wait Early Intervention Program in Gwinnett and DeKalb counties before opening All Kids First and continued offering the program's services for a while through her business.
Eileen Kaiser, a project coordinator at the Marcus Autism Center, was Altikulac's supervisor at Babies Can't Wait.
"One of my goals was to increase the number of highly qualified providers who could offer services to families. I was pleasantly surprised to receive Nicky's resume one day. She had an incredible amount of experience working with children with special needs," Kaiser said. "She brought a lot of knowledge to our program and made it a point to hire only people who had good qualifications."
Kaiser said All Kids First has helped provide much needed services to children with autism.
"According to CDC statistics, the rate of autism is now estimated to be 1 in 54 children. It is often difficult for parents to find services to address their children's needs. Many programs have long waiting lists or may be too far for parents to travel. All Kids First offers a variety of services to help families in the north metro area. Applied Behavior Analysis is what most parents are seeking," she said.
Kaiser said she is glad to count Altikulac as a friend, calling her "hard-working, kind and honest."
"Nicky's energy amazes me," she said.
In addition to her AKF work, Altikulac travels internationally for private consultations and to present at events for families of children with special needs. She also supervises an Applied Behavior Analysis clinic in Istanbul and co-leads Spectrum, a local group for adults with autism needing low support.
'The journey is long and every step is important'
Duluth resident Jyotica Sood says "Ms. Nicky" has had a major impact on her son's development. The Peachtree High School student, who has autism, became a client at age two in AKF's first year.
Her son is a visual learner, so Altikulac used toys, jigsaw puzzles and board games as teaching tools for him in home visits, Sood said. With her encouragement, Altikulac also occasionally brought her sons along.
Sood said her son really enjoyed the visits from Alp and Cem and said she learned a lot about teaching him while watching him play with the boys and their mother.
"So, okay, what she's doing, how she is doing it, how I can use a simple picture card and teach him. It's not just about the colors or the picture of a car, but how to look at that car," she said.
Sood gratefully ticks off her son's accomplishments, starting with his ability to communicate his needs to his parents. "He can read a paragraph. He can answer questions. He can use a calculator. He knows how to make a phone call now," she said.
Altikulac's sons and an AKF therapist helped her son learn to shop the aisles at Walmart, and she hopes that he can live independently one day.
"Today, what he is, a lot of it goes to ABA therapy," Sood said. "The journey is long, and I understand that every step is very important. Every small thing he learns is important to us."
Cem and Alp
Altikulac's sons express great pride in their mother's devotion to special needs children and say growing up along with her business inspired their career paths.
Cem, 20, oversees the AKF clinics as regional operations manager and is a junior at Georgia State University.
"I feel like watching my mom grow her company throughout these years has given me a sense of perspective about the community around me and pushed me towards wanting to become my own business owner in the future as well as pursuing a business degree at Georgia State," he said.
Alp, 18, graduated from Norcross High School this year and is a registered behavior technician at AKF.
"The earliest memory I have is me begging my mom not to take me to preschool so I could come to work with her and be a typical peer to the kids in therapy," he said. "I knew when I was 10 that I wanted to do this with my life. It's such a joyful and rewarding job and experience.
Every day, people thank me for my services and all that I have done with their child, and my love to help people just continues to drive me further and further. My goal is to get my BCBA and contribute my life to helping special needs children and kids on the spectrum."
For more information about All Kids First, visit allkidsfirst.com.

Cars and 'Q fundraiser benefiting Cystic Fibrosis Foundation, with a PTC resident ambassador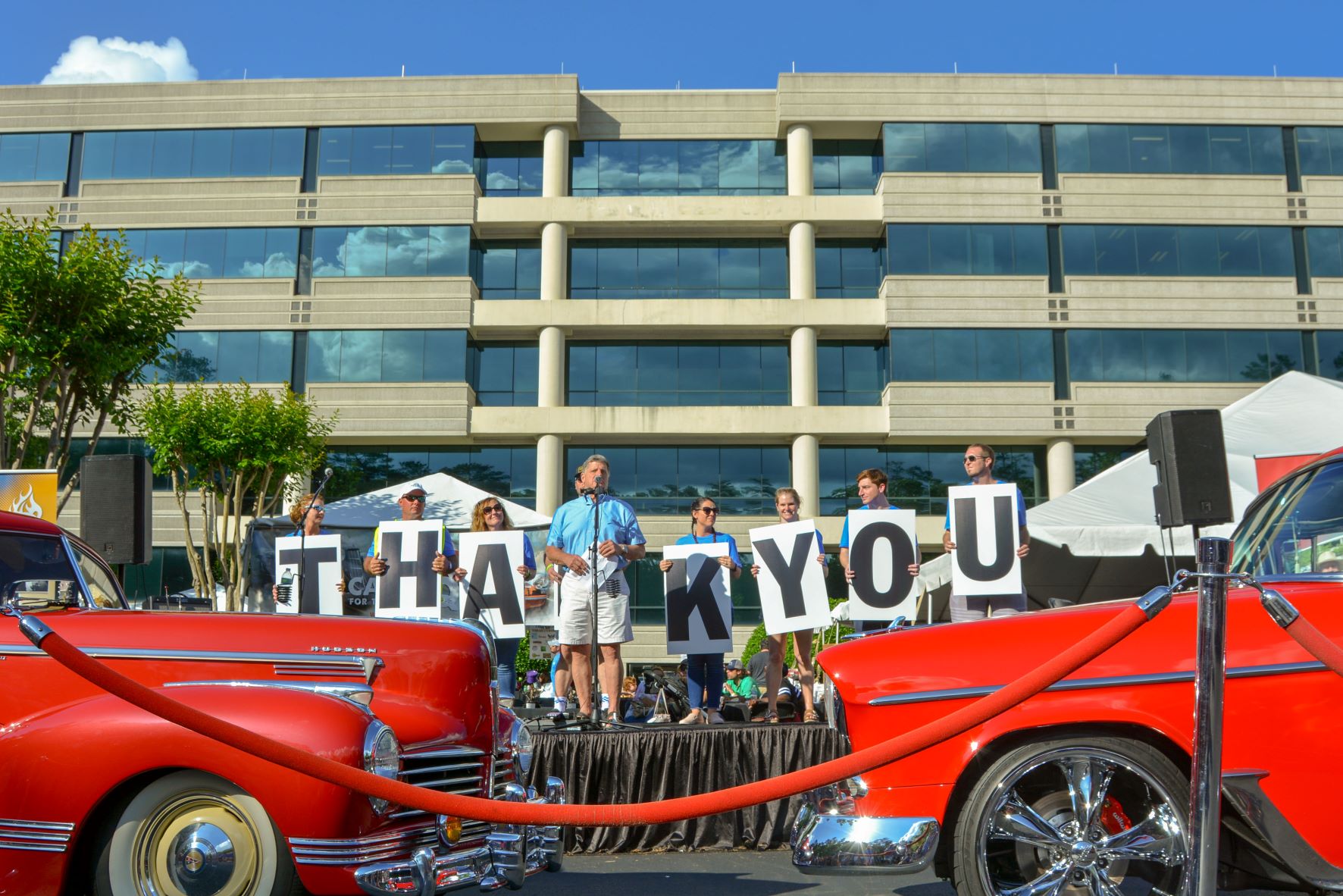 Entering into its twelfth year, the Cars & 'Q for the Cause event hosted by Choate Construction has raised more than $2.3 million for the Cystic Fibrosis Foundation, funding to find a cure for Cystic Fibrosis (CF). Choate Construction will hold the event on October 16 from 3-6 pm at the Choate offices in Sandy Springs, a phenomenal car show complete with live music, delicious bbq, and craft beers.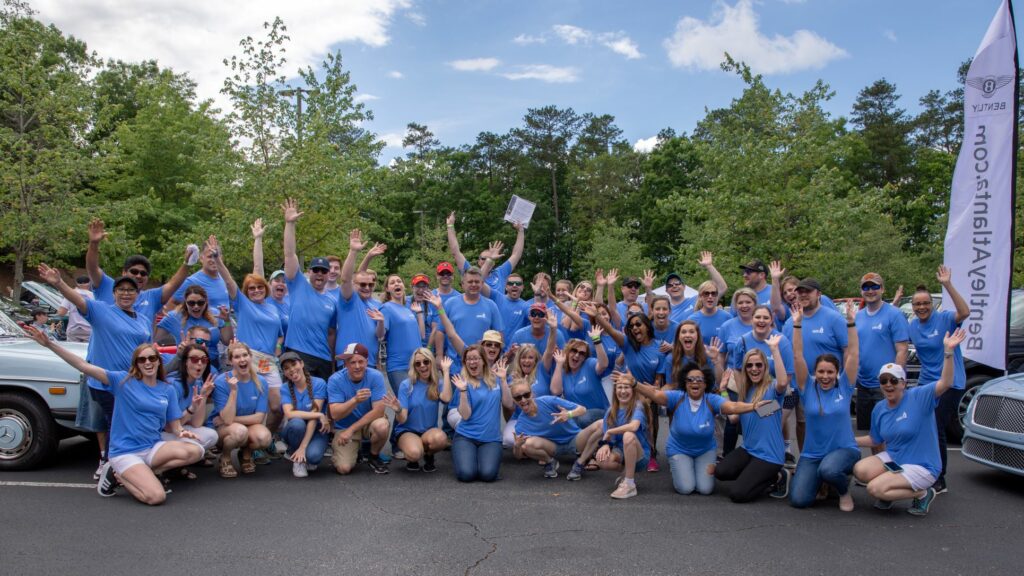 For nearly 30 years, Founder & Chairman Millard Choate, along with senior management at Choate Construction, have made it their personal and corporate mission to help fund a cure for CF with his daughter and Choate Construction's Vice President of Marketing Emily Bridges at the helm.
"Choate's support of the Cystic Fibrosis Foundation began in 1989, pretty much at the inception of the company," Bridges said.
The steadfast mission is deeply personal, in that Bridges' lifelong best friend Leann Ott was diagnosed at age 3 with CF, around the same time of the company's launch. Fast forward a few decades, Choate has many CF fundraising events under its belt, from walks to galas to golf tournaments.
In order to focus their efforts and not to spread themselves too thin, the business "pivoted a little bit" according to Bridges, into something their "people would enjoy, what tends to be coined 'passion fundraising'. You do something that you love and try to bring funds by way of it, through awareness."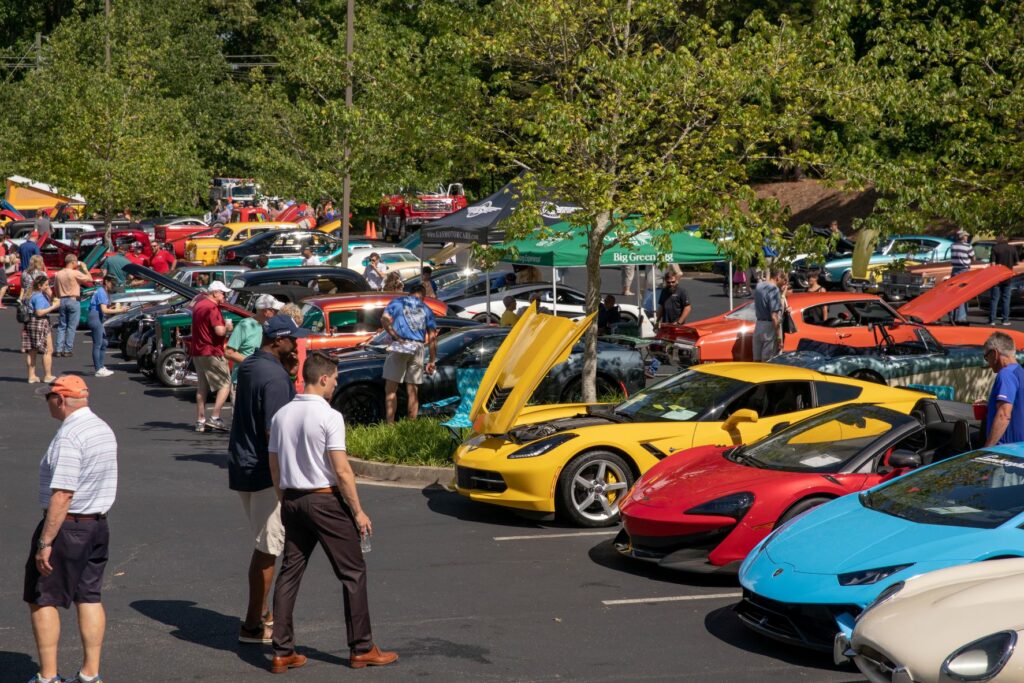 So Cars and 'Q became one of the most popular passion projects to prosper in this new mindset. So hopefully people may come for the attraction of the shiny cars and yummy bbq but then be moved by the compelling stories of this year's ambassadors speaking in support of the CF Foundation.
One of the 2021 Ambassadors at the event is Charlotte Mavros, a sweet and active two-year-old resident of Peachtree Corners. Charlotte was diagnosed with CF at birth and has courageously battled life-threatening complications with the support of her mother Heather and father Kyle, her family, and the CF community.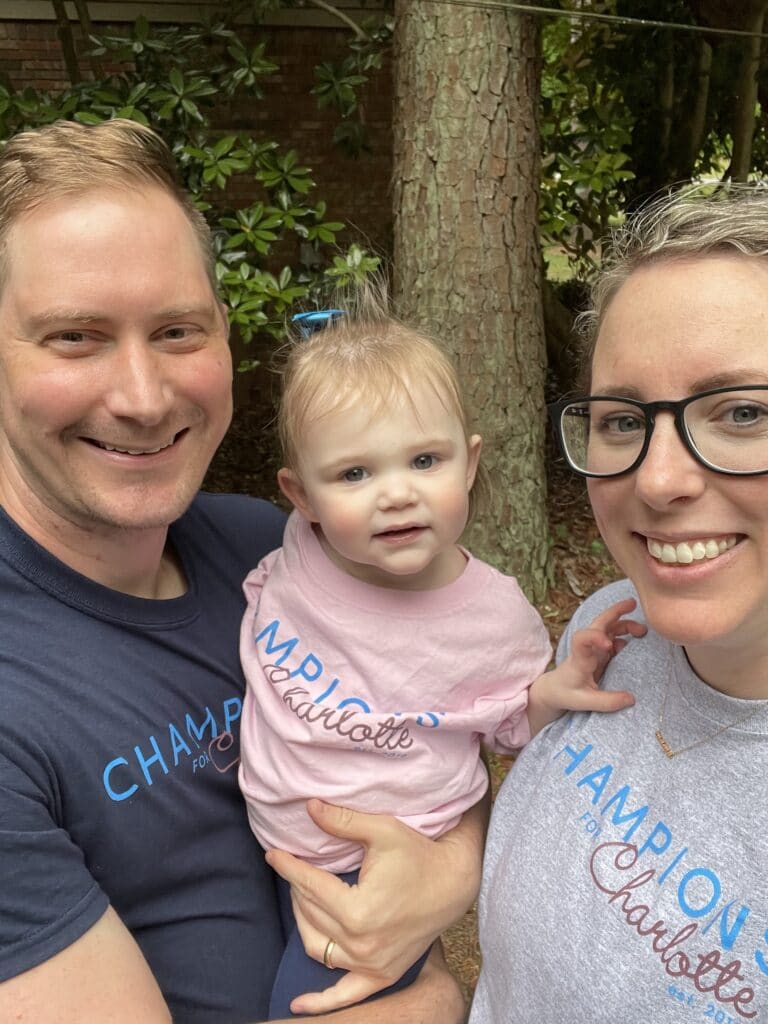 "The CF Foundation began as a grassroots effort—started by parents who wanted more for their child's future than what was predicted for someone with CF in the 1960's. Today the CF Foundation is known for leading the charge of one of the best stories in medicine.  It's on those founding parent's shoulders we stand as we continue to fight for a cure" Heather Mavros said.
The mission of the Cystic Fibrosis Foundation is to cure cystic fibrosis and to provide all people with CF the opportunity to lead long fulfilling lives. For those unfamiliar with the condition, CF is a progressive genetic disease that generally causes persistent lung infections and inhibits the ability to breathe over time. Heather and Kyle Mavros were unaware of their shared status as carriers for CF prior to having children but are now passionate about driving the momentum for a cure forward. 
"Charlotte cannot advocate for herself. As her parents, Kyle and I consider it our duty to advocate on her behalf until she has her own voice. Looking at her from the outside all you see is a healthy, happy and strong toddler. She is two years old and according to any developmental book, she's right on track. We work tirelessly to make sure that Charlotte remains healthy. Our day-to-day life is very involved as it comes to her care. Truly, we are driven by a dream that one day Charlotte will live free from the burden of CF."  Heather Mavros said.
Choate Construction Company fights alongside the Cystic Fibrosis Foundation and amazing CF Ambassadors like Charlotte. Due to their unwavering support, in 2019 the FDA approved a life-changing drug called Trikafta. This drug is the first of its kind to treat the underlying cause of CF and is available for nearly 90 percent of people with CF. Just this year, Trikafta was approved for use for children ages 6-11.
While this drug has been a game-changer for people with CF, ten percent of the CF population does not benefit from this drug, along with a myriad of other complications. The Foundation and Choate Construction Company have committed to a cure for CF. So, the fight continues until CF stands for Cure Found.
Source: Background information regarding Choate's history with the event and with the Cystic Fibrosis Foundation provided by Zoë Ferqueron, Marketing Communications Specialist at Choate, along with Emily Bridges.

Sports on the Screen and Young Lions Obstacle Course Saturday, October 23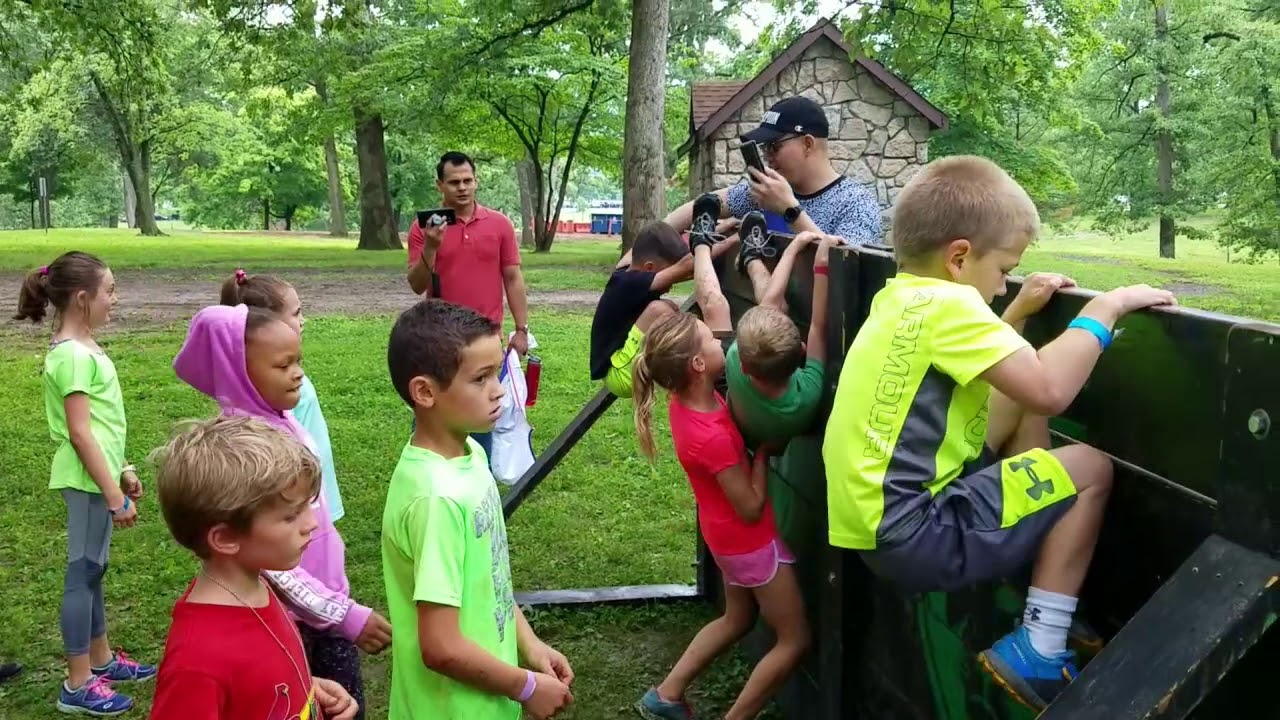 Date: October 23, 12 – 6 PM  
Location: Town Green
5140 Town Center Blvd.
Peachtree Corners, Georgia 30092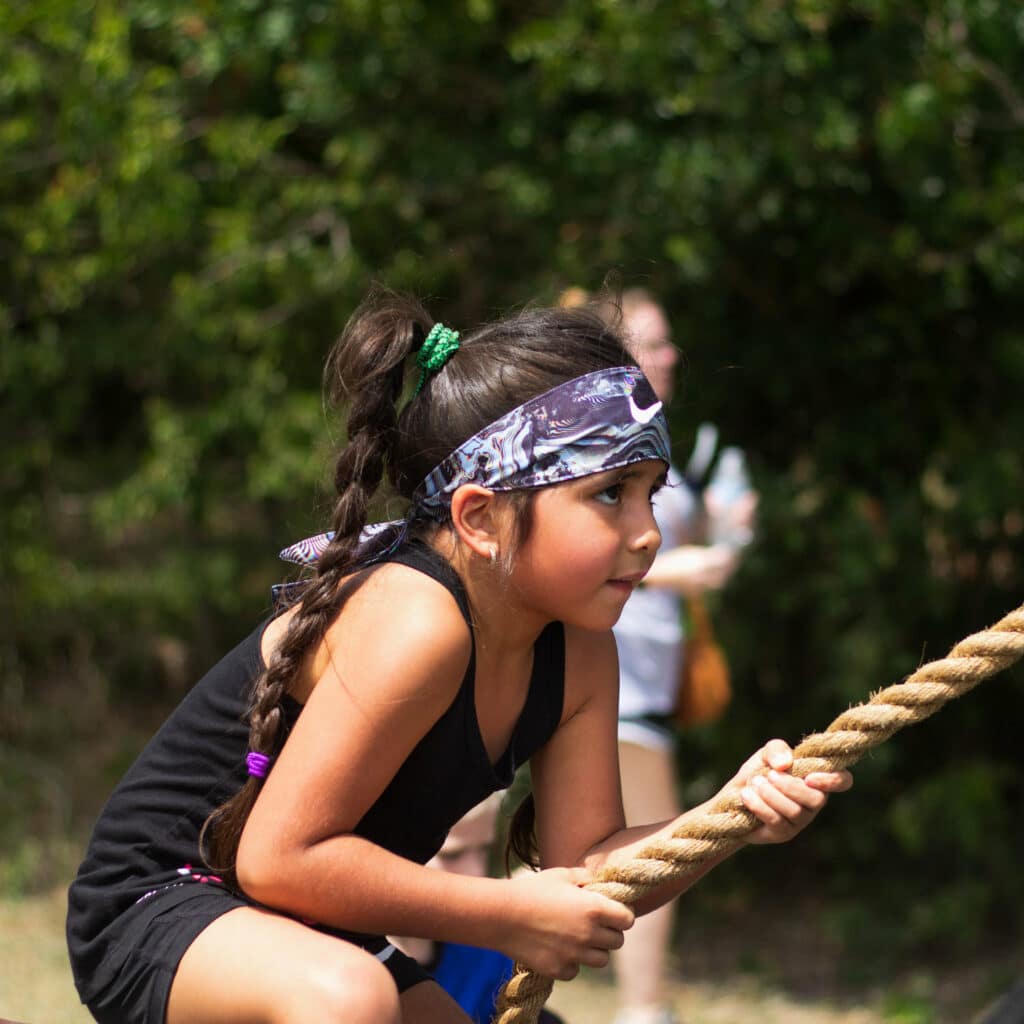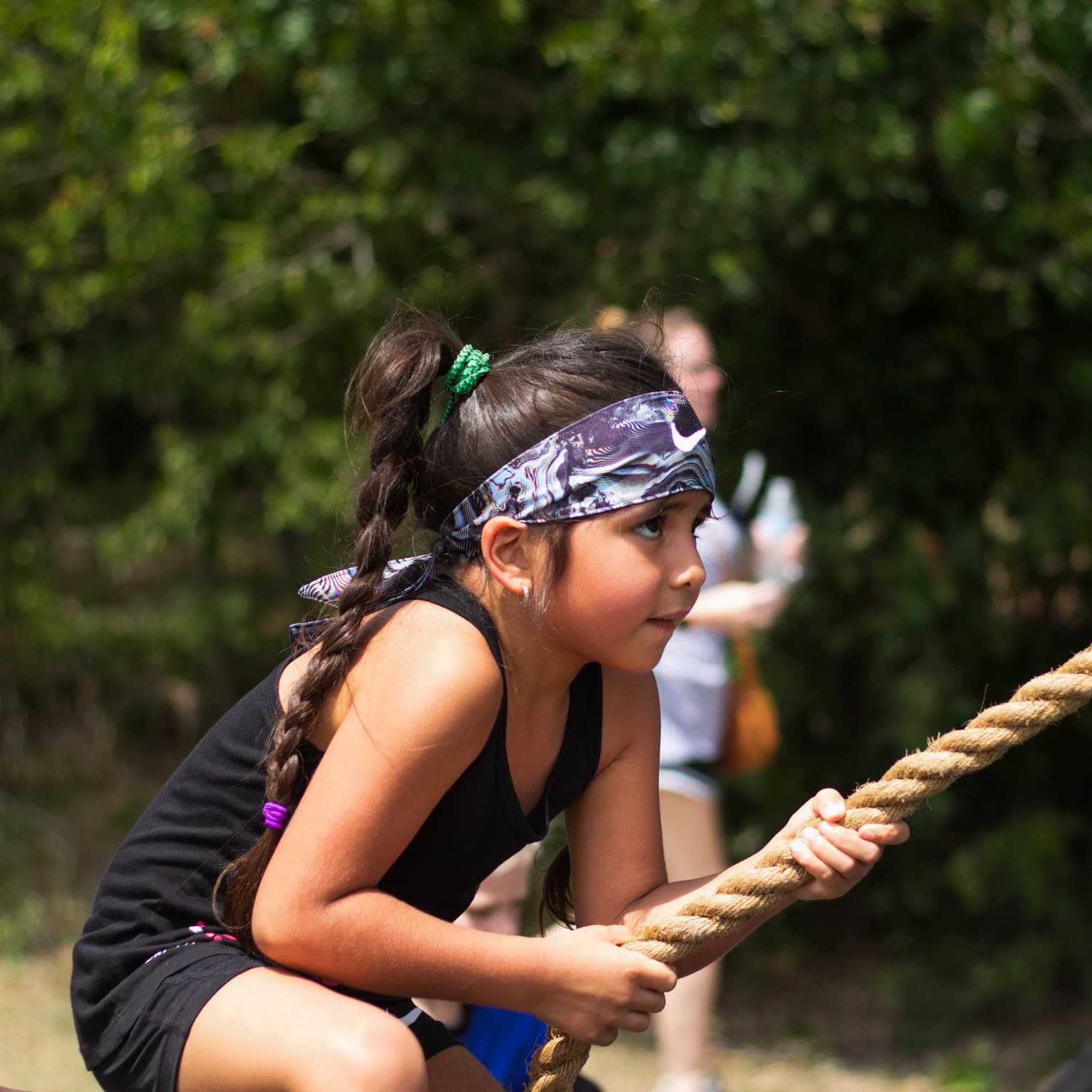 Come tailgate with fellow fans on the Town Green, Saturday October 23! Sports fans are encouraged to bring their own coolers or purchase food and drink from one of the many restaurants in the Town Center. The big screen will feature college football games* starting at noon!
This very special edition of Sports on the Screen will also include Young Lions Obstacle Course from 3-6pm! An epic ninja warrior style obstacle course for youth ages 5-17. Kids of all ages can run, jump, crawl, climb, and swing though our amazingly fun and challenging obstacles. Each course will feature 10 signature Conquer Youth™ obstacles.


The goal is to get kids out from behind the screens and engaging in fun, physical activities to promote mental and physical toughness, to establish habits of a healthy and active lifestyle at a young age, and to discover the joy of working together for a common goal.
*game to be determined based on schedules for the day
Items Allowed
Chairs & Blankets
Coolers
Small tables
Items Not Allowed
Parking
Parking is available within the Town Center shopping. Additional parking is available off Davinci Court off Peachtree Corners Circle (3720 Davinci Ct, 3715 Davinci Ct or 2745 Davinci Ct). You'll cross Peachtree Corners Circle and access the Town Green via a path – look for the signs!