Gwinnett County Public Schools to require masks based on latest CDC guidance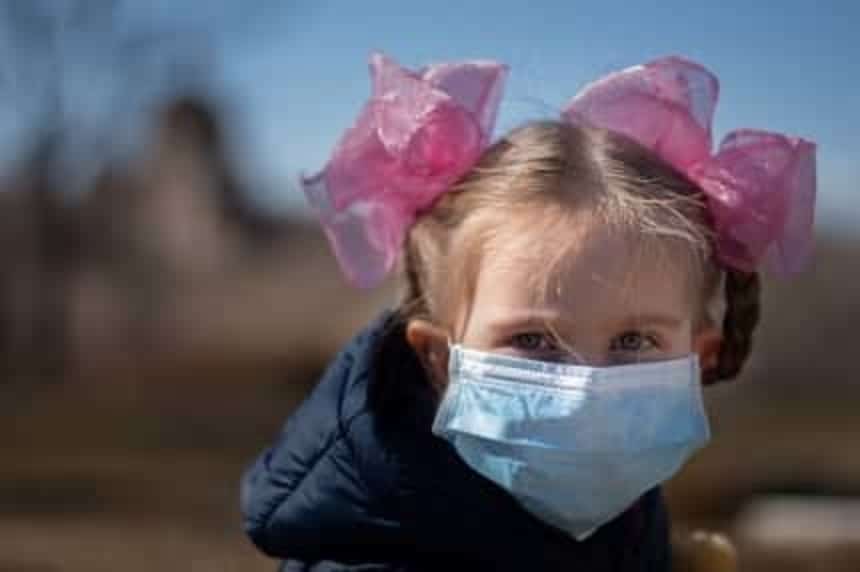 In response to the latest guidance for K-12 schools issued on Tuesday, July 27, by the Centers for Disease Control and Prevention (CDC), Gwinnett County Public Schools has updated its back-to-school plans to require masks. As of July 28, masks will be required for students, staff, and visitors to all Gwinnett County Public Schools' facilities and on school buses, regardless of vaccination status. This decision takes into account current conditions, the rise in COVID-19 case rates in Gwinnett County, and the ineligibility of children age 12 and younger for the vaccine.
In announcing the district's position, CEO/Superintendent J. Alvin Wilbanks affirmed that Gwinnett County Public Schools will follow the CDC's recommendations. "The facts and recommendations are clear… masks do make a difference and we must do all we can to keep students in school, in person."
In addition to the CDC's guidance calling for masks to be worn by everyone in the K-12 environment and recent recommendations from the American Academy of Pediatrics, the following considerations also played a role in today's decision by district leaders:
– GCPS' primary concern is the health and safety of students and staff.
– It is critical for students to be in school and to benefit from in-person instruction.
– Elementary students and young middle school students currently are not eligible to be vaccinated.
– Many GCPS students and employees who are eligible to be vaccinated are not vaccinated.
– The CDC and other health partners indicate wearing a mask is a key tool, even for vaccinated individuals, in stopping the spread of COVID-19.
– A federal executive order requires all students on school buses to wear masks.
– In the classroom setting, students who are identified as close contacts to a student who is positive for COVID-19 will not have to quarantine if both students are wearing masks. Quarantined individuals could be out of school for up to two weeks.
In light of the latest CDC guidance and the district's decision to require masks, GCPS will allow families to make a change in their child(ren)'s instructional preference (either in-person or digital) through Monday, August 2. Families should contact their local school should they wish to make a change. In sharing why the district has set this deadline, Mr. Wilbanks explained, "We realize this does not allow families a lot of time to make this decision, but we must have this information by this date to ensure schools are staffed appropriately to serve students and student schedules are finalized prior to the start of school."
Schools will communicate with their staff members about scheduling mask breaks during the school day, providing times when students can take off their masks. In addition to these breaks and during lunch, children will be allowed to take off their masks while they are outside (on the playground, etc.) Students in band and PE will have times during the day in which they will not wear masks (i.e. cardio exercises, etc.). Accommodations will be made for students and employees unable to wear a mask for documented medical reasons, for instance, a pulmonary condition such as asthma or sensory issues.
Mr. Wilbanks indicated that, in light of today's announcement by the CDC and the steady upward trend in cases in Gwinnett, this is the most prudent course of action. He said, "A layered approach is needed to keep our students safe and in school. Masks are one of the tools proven to be effective in stopping the spread of COVID-19. It is time for us to mask up and take advantage of vaccination opportunities to help our community get past the pandemic."
With this in mind, GCPS is doing its part by placing an emphasis on wearing masks to start the school year more safely and will continue to encourage our GCPS community to get vaccinated. The district is partnering with the Gwinnett Health Department to host a weekly vaccination clinic at Discovery High School every Wednesday from 3-7 p.m. through the end of August.
While disappointed that the school year will start with masks, GCPS is very happy that its students will be starting the school year in person. Please know that district leaders will continue to monitor for new guidance from the CDC, health partners, and the state, using it to make updates throughout the 2021–22 school year.

Pinecrest Academy Named to AP School Honor Roll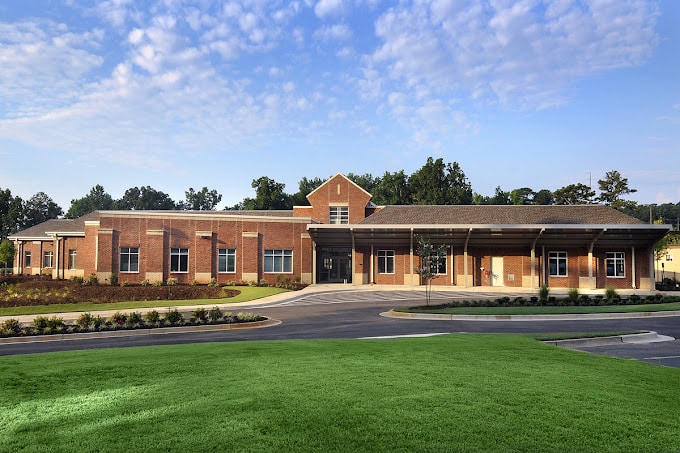 College Board has announced that Pinecrest Academy has been named to the Advanced Placement® Program (AP®) School Honor Roll, earning Platinum distinction.
The AP® School Honor Roll recognizes schools whose AP programs are delivering results for students while broadening access.
Schools can earn this recognition annually based on criteria that reflect a commitment to increasing college-going culture, providing opportunities for students to earn college credit and maximizing college readiness.
Pinecrest had 87% of seniors who took at least one AP exam during high school. 78% of seniors scored a three or higher on at least one AP exam, and 74% took five or more AP exams.
Twenty-two AP courses were offered during the 2022-2023 school year, representing 21 sections taught by 12 high school teachers.
"We are so honored to have received this AP Honor Roll Award, as we strive each year to provide every student with a college preparatory experience, which includes the successful completion of challenging AP courses," commented Amy Bowman, Pinecrest Academy High School Principal.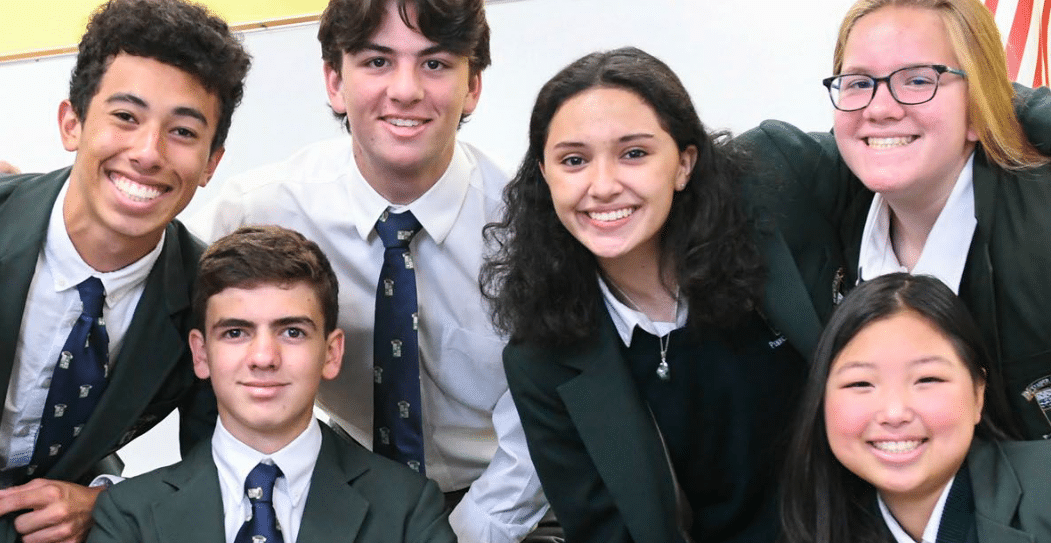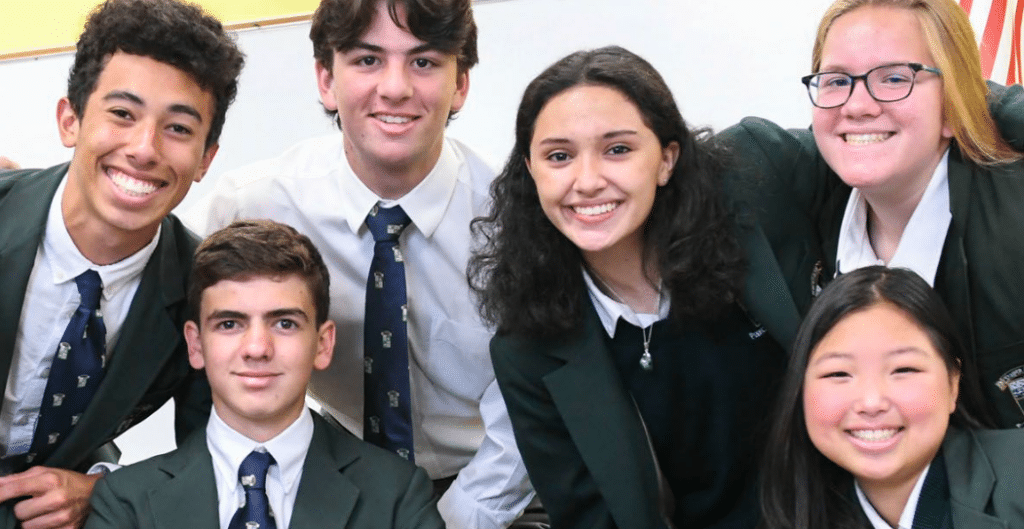 "The Platinum designation from AP speaks to the excellence that our faculty strives for in delivering challenging content that prepares our students for college," she added. 
"AP represents an opportunity for students to stand out to colleges, earn college credit and placement, and potentially boost their grade point averages," explained Trevor Packer, head of the AP program.
"The schools have shown that they can expand access to these college-level courses and still drive high performance – they represent the best of our AP program," he said.
Pinecrest Academy was also awarded the AP Access Award. The AP Access Award recognizes schools demonstrating a clear and effective commitment to equitable access to advanced coursework. In addition to these honors from the College Board, Pinecrest Academy's Class of 2023 earned a 100% acceptance rate into The University of Georgia. Since the school's first graduating class of 2007, Pinecrest's high school has maintained a 100% graduation rate every year.
Click here for more Peachtree Corners education news.

Greater Atlanta Christian Seniors Named National Merit Scholarship Semifinalists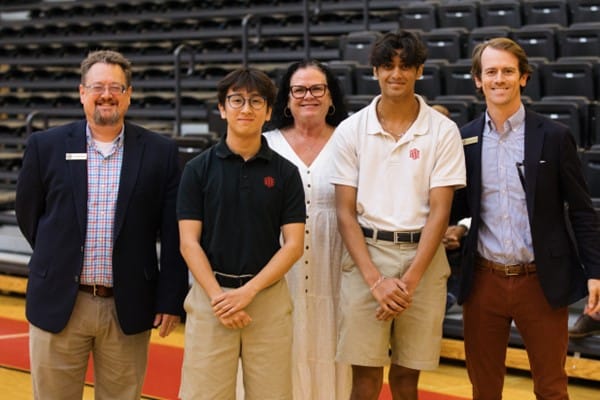 Earlier this October, Greater Atlanta Christian School (GAC) seniors Kevin Liu and Akhil Sarikonda were named National Merit Semifinalists in the 2024 National Merit Scholarship Competition. 
Liu and Sarikonda are among over 16,000 Semifinalists in the 69th annual National Merit Scholarship Program.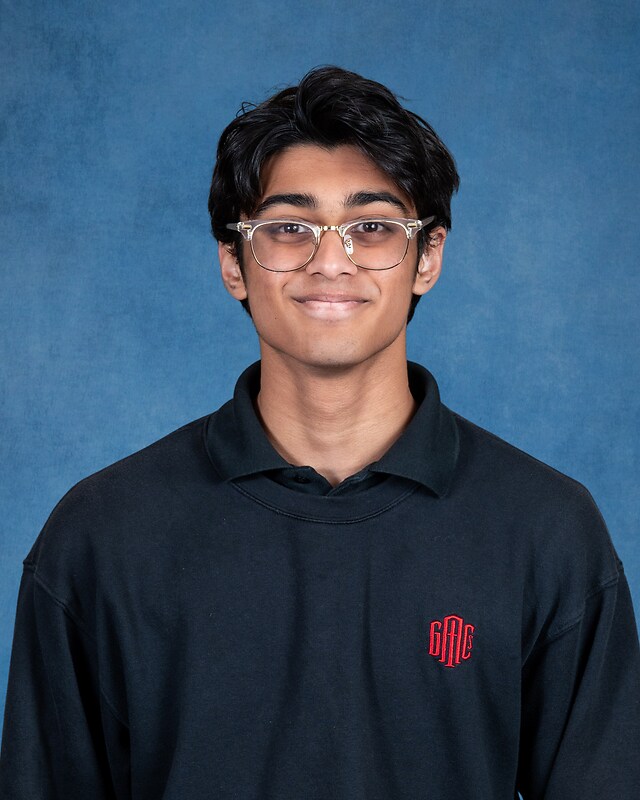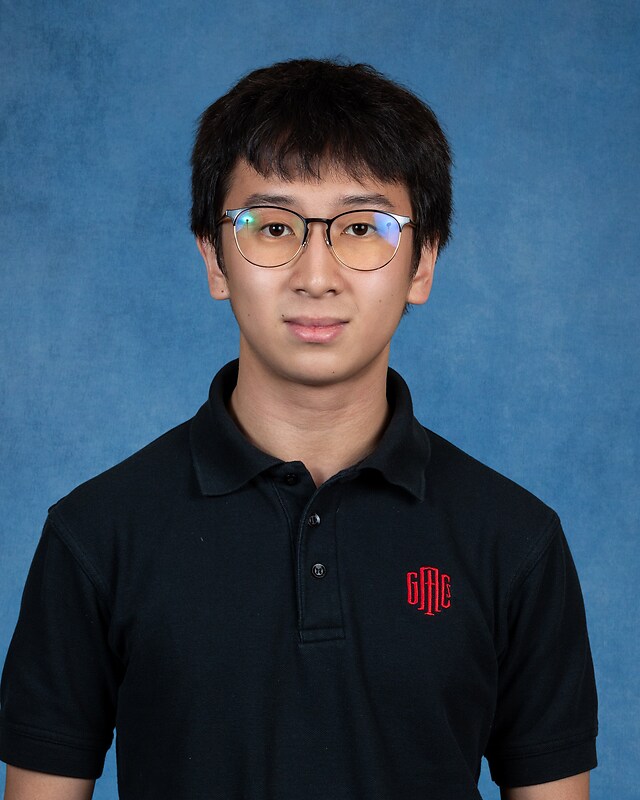 Semifinalists must have outstanding academic records, a recommendation from a high school official, an essay submission and SAT or ACT scores that confirm the student's earlier performance on the qualifying PSAT test.
Semifinalists are chosen from 1.3 million high school students who took the 2022 Preliminary SAT/National Merit Scholarship Qualifying Test (PSAT/NMSQT) during their junior year.
These semifinalists are competing for 7,140 National Merit Scholarships worth nearly $28 million. Winners will be announced in the spring of 2024.
To be considered for a Merit Scholarship award and advance to the competition's final level, semifinalists must submit a detailed application.
This application includes the student's academic record, participation in school and community activities, demonstrated leadership abilities, employment and honors or awards received.
"Kevin and Akhil are dedicated to their academics and pursue excellence both in the classroom and in their many activities within GAC and out," Dr. Paul Cable, GAC High School Principal, said.
"We couldn't be prouder of their accomplishments and eagerly anticipate the bright futures ahead for these exceptional students," he added.

National Merit Scholarship Corporation Recognizes Eight Wesleyan Seniors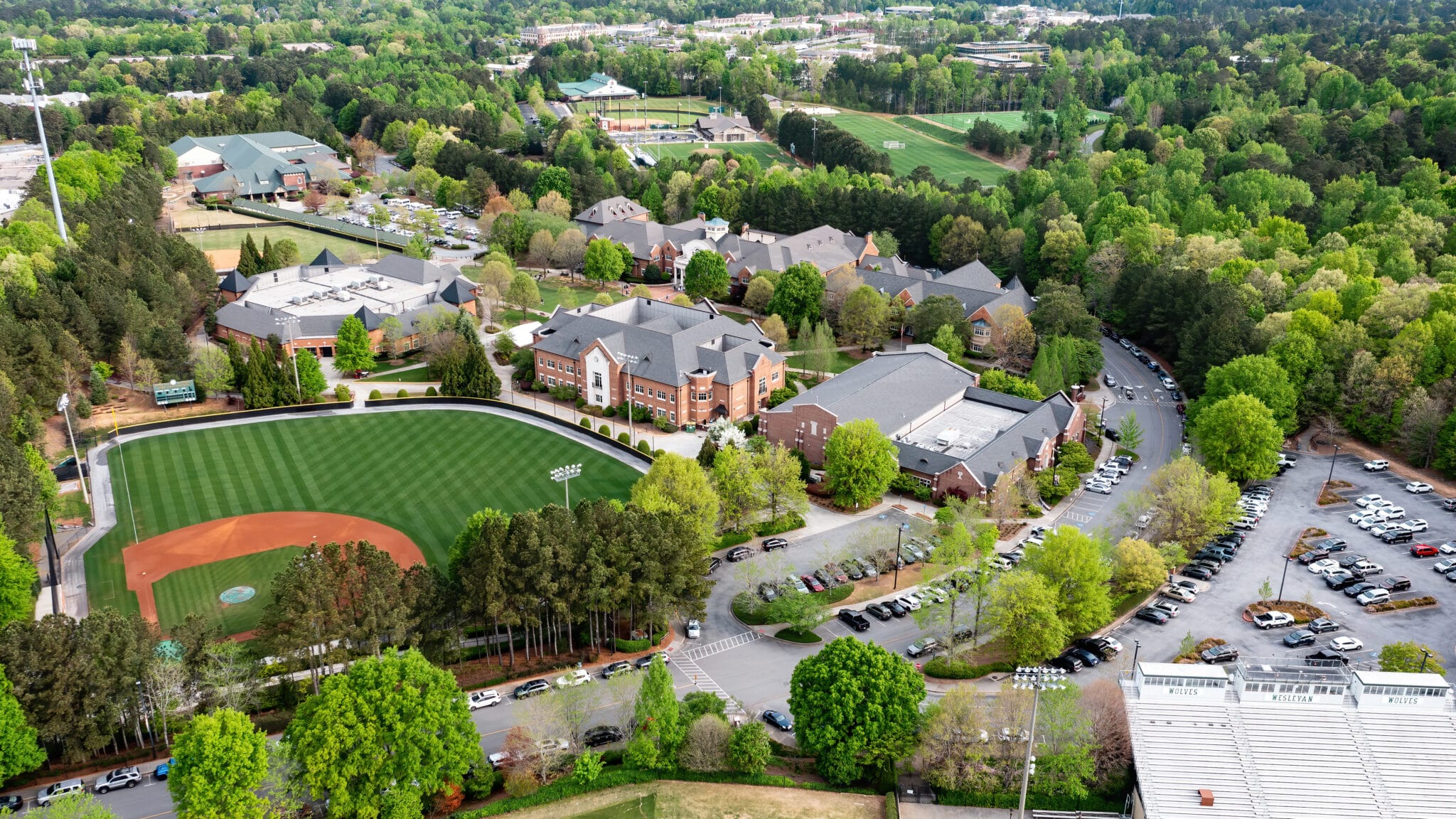 The college advising office at Wesleyan recently announced that eight of its high school seniors were recognized by the National Merit Scholarship Corporation for exceptional academic achievement.
The National Merit Scholarship Program is an annual academic competition that recognizes a student's outstanding performance on their junior year PSAT.
Seniors Josh Kavel and Dina Samson were named National Merit Semifinalists, an honor that only 1% of seniors (approximately 16,000 total) nationwide, receive based on their PSAT scores.
These seniors will submit essays, hoping to become finalists and earn scholarship money from the National Merit Scholarship Corporation. Finalists will be announced in February.
Additionally, seniors Alex Ebert, Kallaghan Freeman, Daniel Lim, Papa Ohemeng-Mensah, Junie Shin and Tengle Wang were named National Merit Commended students. Approximately 2% of seniors nationwide receive this recognition.
Congratulations to these seniors and their families.