Peachtree Corners Baptist Church 2021 VBS, traveling to neighborhoods around the area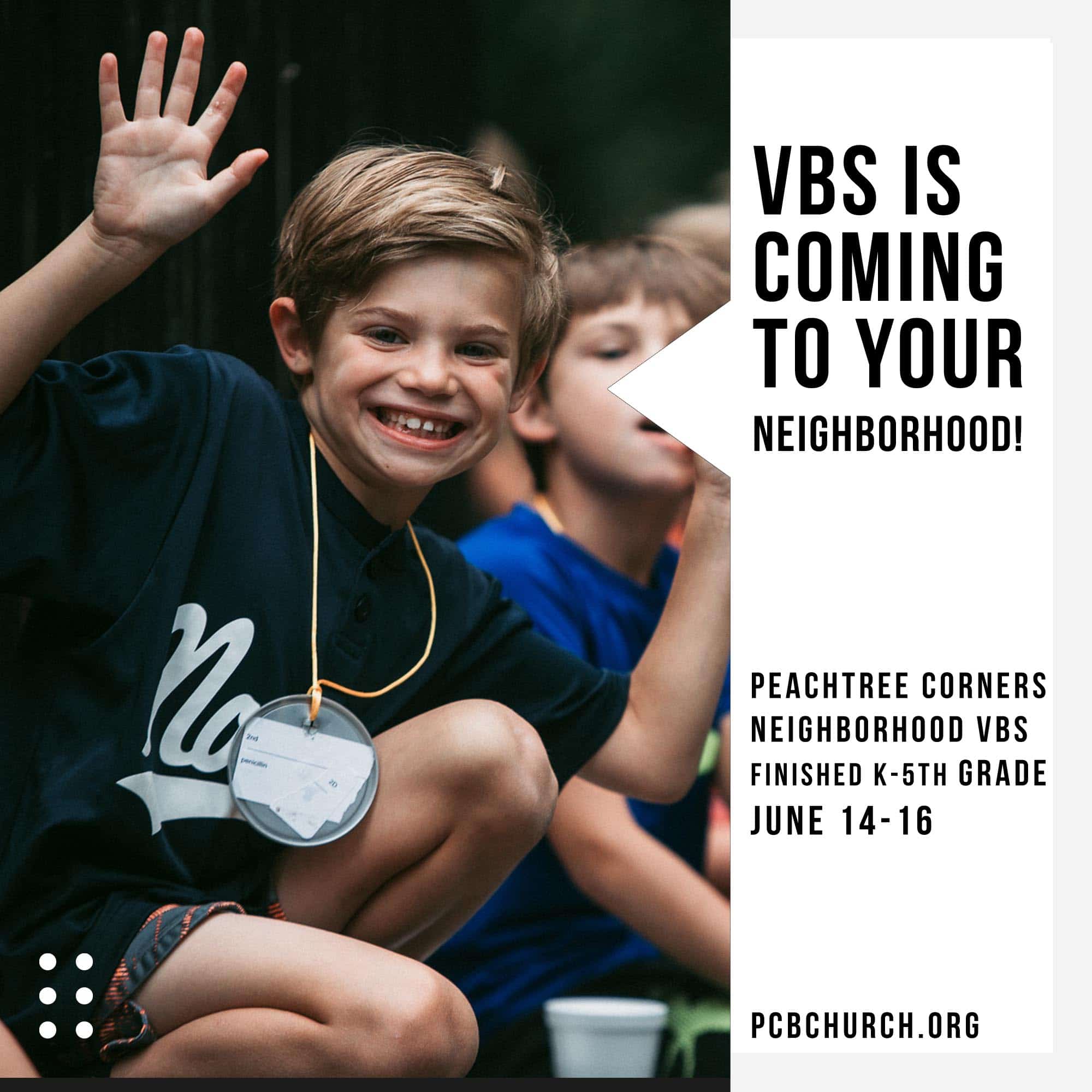 Peachtree Corners Baptist Church's' construction-themed VBS,"Concretes & Cranes" is coming to a neighborhood near you June 14-16. They will be hosting Neighborhood VBS gatherings in various local neighborhoods for kids who have completed Kindergarten through 5th grade.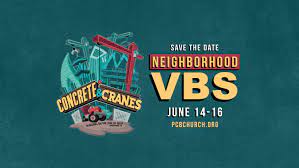 We are so excited to let you know that VBS is going to take place this summer! Our mission of reaching kids for Christ is the same, but our method is changing! This year we are going to bring VBS to Peachtree Corners neighborhoods from June 14-16th! So, mark your calendars and join in for PCBC's Neighborhood VBS this summer!
Calling all 5th graders! The church is going to have a 5th grade VBS Party on June 17 from 10am-1pm in the Student Center! Come join us for water games, Bible study, slushees, and pizza!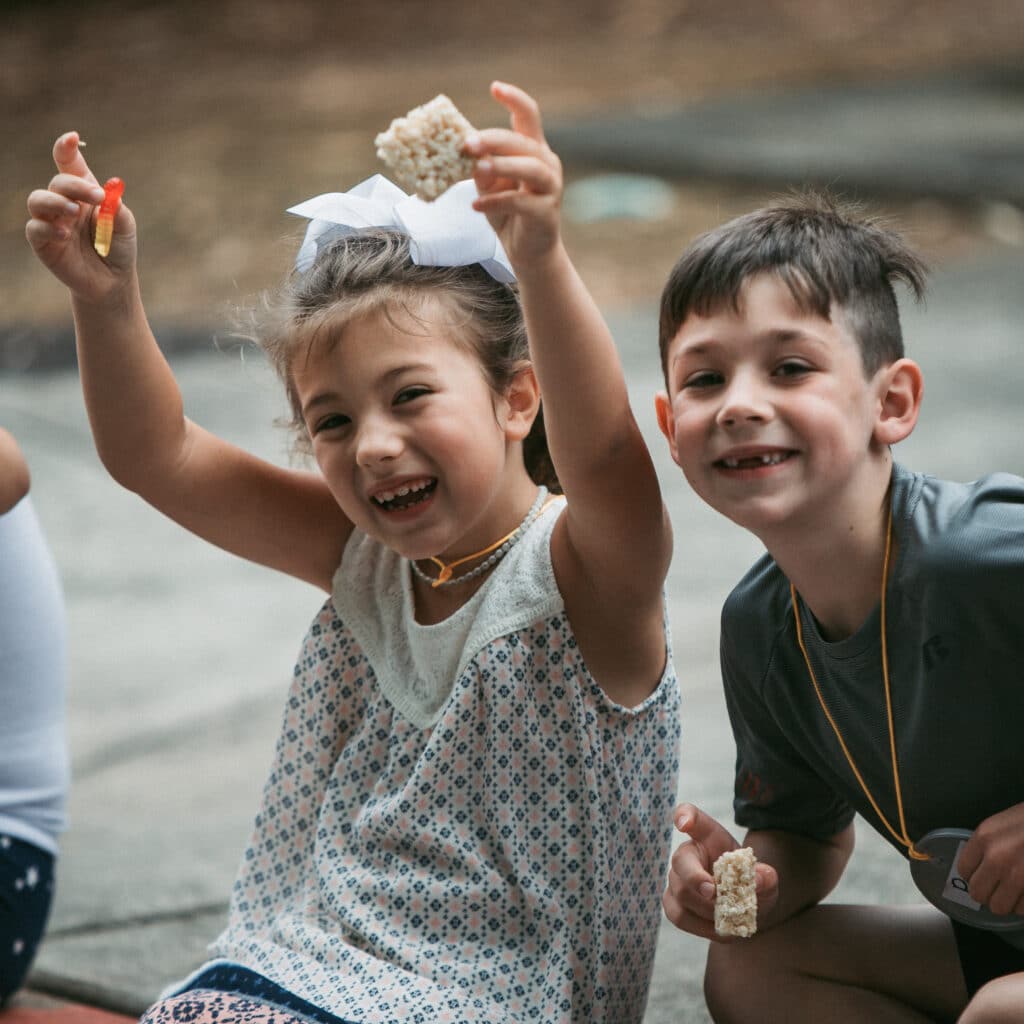 Kids who will be completing Kindergarten through 5th grade are invited to don their hard hats and head out to the construction site to discover that skyscrapers aren't the only things that need a rock-solid foundation!
Site 1 – Blueprints | Peachtree Station | Jessica Campbell | 10:30am-12:30pm
Site 2 – Hard Hats | Amberfield | Suzanna Trice | 10:15am-12:15pm
Site 3 – Cranes | Green Leaf | Michelle Reuter |10:15am-12:15pm
Site 4 – Cement Trucks | North Manor | Sara Kroening | 2pm-4pm
Site 5 – Forklifts | Neely Farms | Susan Kearns | 10am-12pm (June 14, 15, & 17th)
Site 6 – Tool Belts | Peachtree Station | Erin Seitz | 10:30am-12:30pm
Site 7 – Jackhammers | Peachtree Station | Marlyn El-Sayegh | 6pm-8pm
Site 8 – Bull Dozers | PCBC | Olivia Morales | 6pm-8pm
Site 9 – Dump Trucks | PCBC | Rachel Weinberg | 10am-12pm
Site 10 – Construction Cones | River Station | Michelle Minor | 6pm-8pm
Register your child at this link.
If you are interested in volunteering with this year's unique VBS and bringing VBS to your neighborhood, it isn't too late to sign up. Connect with the families in your neighborhood. Positions include teaching, being a site host, leading crafts, music or recreation, and more.
Christ the King Craft Fair Returns for Its 35th Year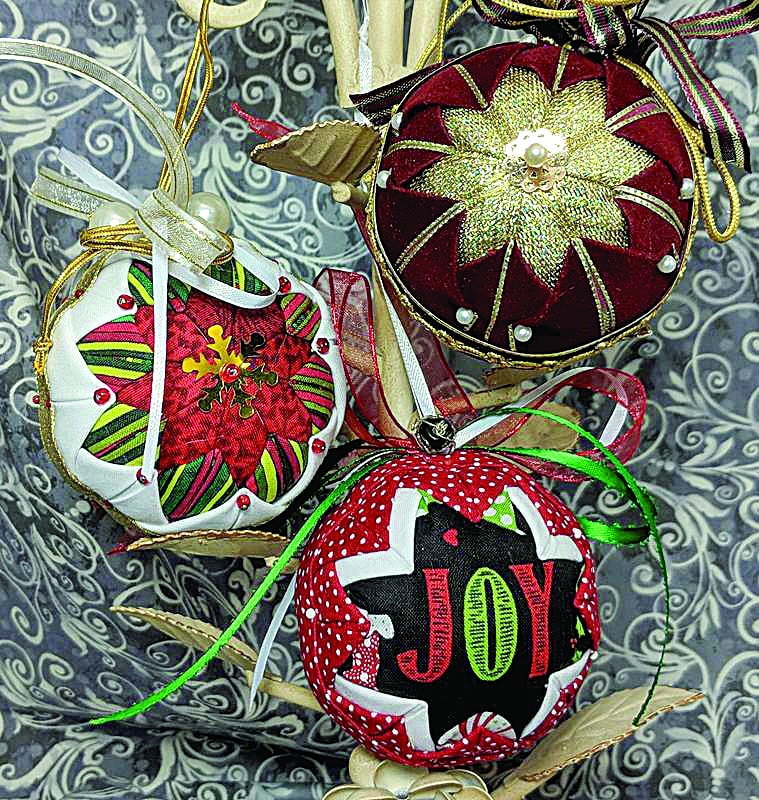 Christ the King Lutheran Craft Fair is a nonprofit fundraising craft fair that takes place annually in Peachtree Corners and is sponsored by Christ the King Church Women's League. It sells a host of handmade crafts and baked goods.
This year, the fair will be celebrating 35 years of crafting for the community on Nov. 5 from 10 a.m. to 3 p.m. and Nov. 6 from 9 p.m. to 1 p.m. at Christ the King Lutheran Church.
Christ the King Lutheran Craft Fair grows every year but remains a constant, fun opportunity to support local, charitable, faith-based causes including Norcross Co-op (which provides emergency assistance to families in Southwest Gwinnett), The Next Stop (creating community for adults with developmental disabilities), Interfaith Outreach Home (working to connect houseless families with housing resources) and Inspiritus (helping people from various disruptive life paths move towards healing and security).
Crafting for others
The fair is possible due to the dedication of the Crafty Ladies, made up of mostly Christ the King Lutheran Church members who gather twice a week to brainstorm and craft together throughout the year in preparation for the annual craft fair.
Group members are not required to be churchgoers or to craft exclusively with the Crafty Ladies; they must only be willing to donate their skills and time to the fair.
The fair is also supported by another craft group that meets bimonthly at the Christ the King Lutheran Church called Knitting for the Needs of Others, known as KNOTS. KNOTS members knit and teach knitting, but crocheting is also welcome.
They primarily knot for the Norcross Co-op and make baby blankets for children baptized at Christ the King Lutheran Church. They also make hats, scarves and gloves for the Christ the King Craft Fair and donate anything that doesn't sell.
Shop for yourself or for holiday gifts
The products available at the fair are as plentiful and diverse as the organizations that your purchases support. Dozens of vendors will be selling home and kitchen goods and decor as well as clothing for children and adults, beauty products, jewelry, accessories and plushies.
Many of the vendors' wares will be Christmas and fall-themed, with wreaths, ornaments and table and mantle decorations lining the booth tables.
You can also expect to smell — and taste! — deliciousness in the form of brownies, cookies and pies at the Bake Sale. There will be food and drink available in addition to pastries, so you can lunch while you shop.
Though there won't be a silent auction or online component to this year's fair, attendees can enjoy a used book sale, free kids crafts and a quilt raffle.
Crafty Lady Lisa Bergstresser started contributing to the craft fair when she moved to Peachtree Corners two years ago, and she spoke to its value to herself and the community.
"It is for the community and for charity," Bergstresser said. "It creates growth within our church and community as we get to know each other and satisfaction knowing we are helping organizations who help those in need."
Plan to get started on your Christmas shopping at Christ the King Craft Fair. While you shop for your loved ones, you'll be helping critical community organizations that experience heavier pressure during the holiday seasons.
For further details, contact fair chairman Marlaine Hysell at 678-852-8679 or follow the event's Facebook page.
A Musical Delight! Carnival of the Animals at Simpsonwood United Methodist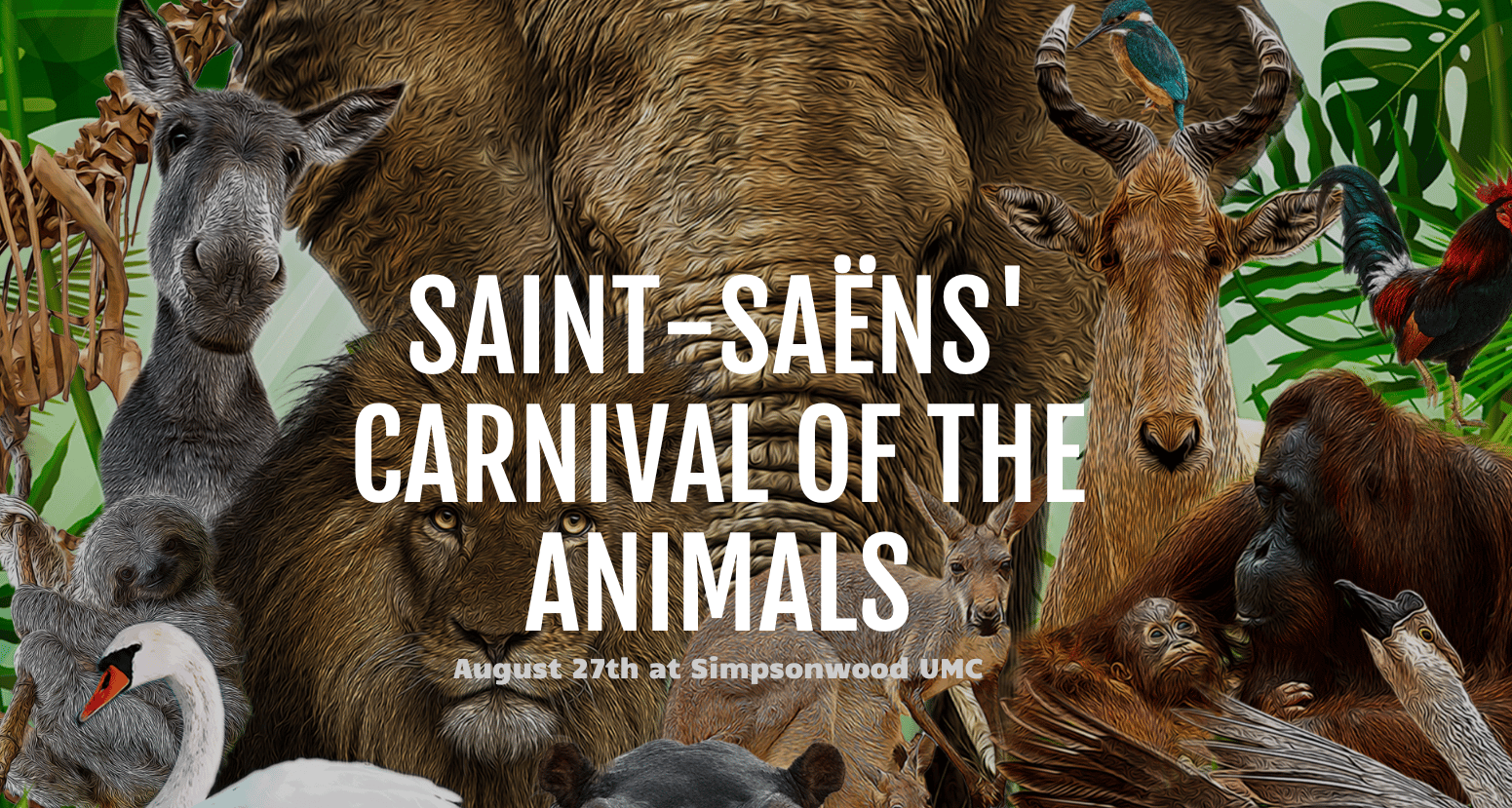 Saturday, August 27. 7-8:30 p.m.
Family Life Center, Simpsonwood UMC
4500 Jones Bridge Circle, Peachtree Corners 30092
Reservations and info, eventcreate.com/e/carnivaloftheanimals
Donate at carnivaloftheanimalsdonate.com.
Admission is free; donations are welcome.
This family-friendly concert is divided into musical sections, each representing an animal or group of animals. The narration is based on poems by Ogden Nash. The orchestra is made up of extraordinarily gifted young instrumentalists and, in Act II, songs from various Broadway and film productions will be performed by talented vocalists. Reservations are required.
Blended and Blessed, at Peachtree Corners Baptist Church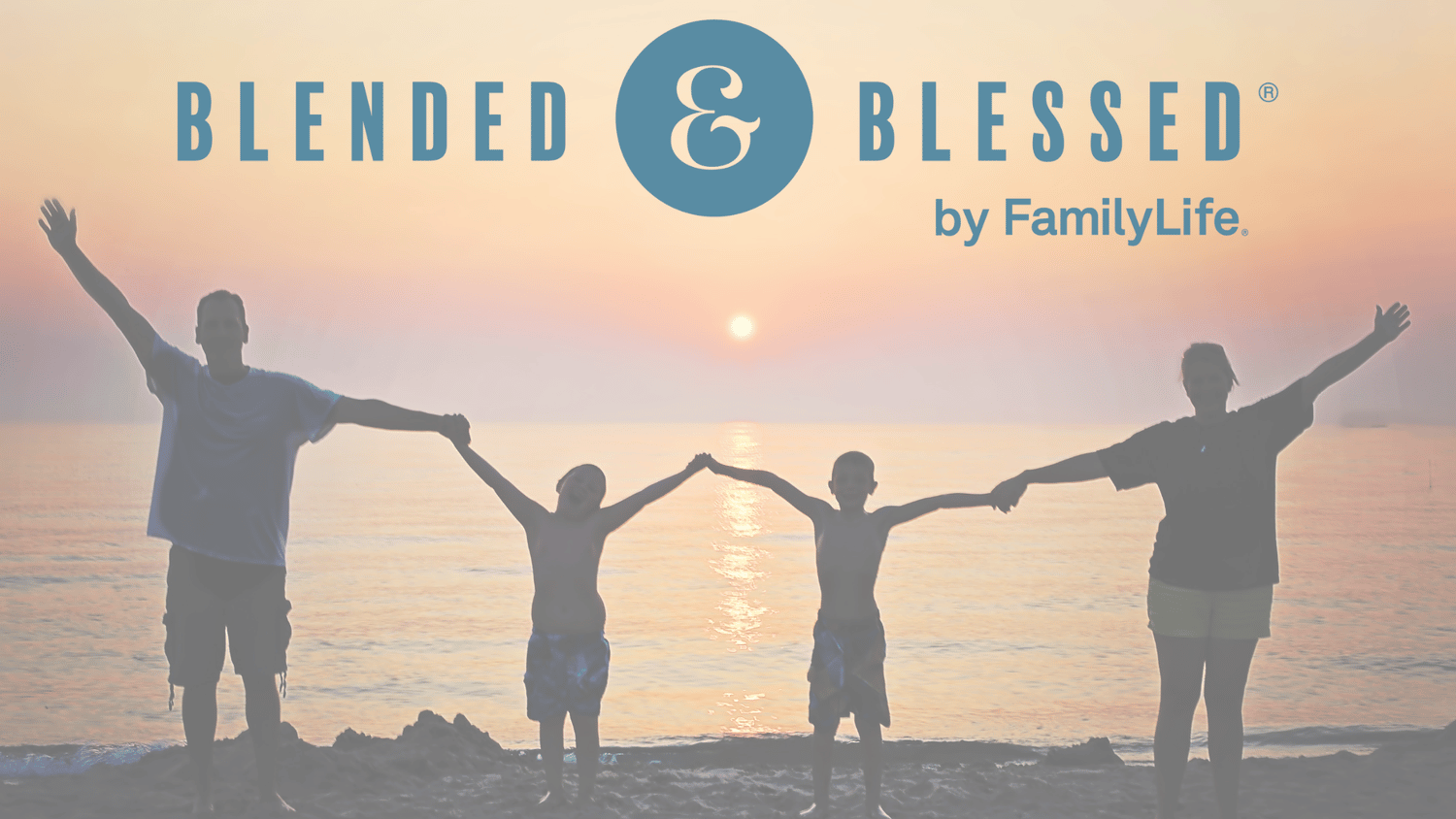 Wednesdays, August 10 through October 5. 6:30-7:30 p.m.
Peachtree Corners Baptist Church
4480 Peachtree Corners Circle, Classroom D-302, Peachtree Corners 30092
770-448-1313, pcbchurch.org/events/blended
Admission is free. Registration is requested.
This group is for anyone leading a blended family. Using a curriculum created by stepfamily expert Ron L. Deal, participants will learn to apply the seven fundamental steps to blended family success and share practical, realistic solutions to the issues you face as a blended or stepfamily.
Join at any time. Each meeting covers a specific topic and is self-contained. Childcare is provided. Email the Children's Minister, Susan Rutledge, at susan.rutledge@pcbchurch.org to register for childcare.