A Spring Season of a Different Color: Holy Holidays around Peachtree Corners

Spring is coming soon to warm our weary bones after a long winter, and with it the sense of hope and rebirth. With that in mind, many look forward to Passover, Easter and other celebrations in the area, so break out the matzah and the egg-dyeing kits!
Beth Shalom
Beth Shalom is currently observing the Purim holiday, which commemorates the saving of the Jewish people from Haman (an Achaemenid Persian Empire official who planned to persecute the Jewish people as recounted in the Book of Esther).
As for the actual days of Passover, on March 27 there will be Shabbat Services at 9:30 a.m and a candle lighting at 8:36 p.m. The following day, there will be a virtual Passover Seder at 7:15 p.m. and candle lighting at 8:37 p.m.
Regarding Passover, the Sisterhood Gift Shop Network of Beth Shalom is holding a Passover gift shopping event on March 14 from 1 to 2 p.m. For one day only, Beth Shalom Gift Shop items can be purchased at home via Zoom, then picked up and paid for at the shul circle on March 19, 12 – 2 p.m., or March 21, 10 a.m. – 12 p.m. Email Jody Kassel at jodykassel5@gmail.com to RSVP.
There are three main events related to Purim at Beth Shalom. The first is the Mishloach Manot, which means 'sending portions. The ritual that revolves around sending food to Jewish family and friends. Beth Shalom's Purim Mishloach Manot program is their youth department's largest fundraiser, and they ask that those who wish to participate in the holiday do so in a few different ways.
For just $6 per recipient, you can send a bag to anyone on the Beth Shalom membership list, including the preschool families and staff at Beth Shalom.
By making a donation of $180, you can send a bag to everyone in the shul. Each family was mailed a personal link to a Happy Purim website with instructions on how to complete orders. This year, the bags will be delivered to homes between February 21 and February 26.
Then there is the Erev Purim Megillah Reading, or reading of the Book of Esther, on February 25 at 7 p.m. Join in on Zoom and wear a costume, a customary way to celebrate Purim, in reference to Esther's historic "dressing up" as a queen to hide her true heritage. Fun games will also be part of the evening.
Lastly, the Return to Shushan Purim Celebration will be held February 28 from 12 to 1:30 p.m., weather permitting This will feature outdoor games, crafts, lunch, a costume parade and Children's Megillah reading. If necessary, due to bad weather, the parade will be moved to a car costume parade.
Please visit bethshalom.net for any updates to holiday activities.
Chabad of Gwinnett
After a rousing conversation with Rabbi Yossi Lerman, his passion to help the good people of Chabad of Gwinnett celebrate an authentic Passover Seder in the comfort and safety of their own homes appeared abundantly apparent. Similar to last year's accommodations, staff and volunteers will assemble Passover kits that will contain many of the non-perishable necessary ingredients and the instructions to have a Passover Seder at home.
The 'family' of Chabad of Gwinnett clearly puts so much heart and faith into these holy preparations, as evidenced by the hard work of Rabbi Lerman, his wife Esther, and all the dedicated individuals that make the home Seders possible. Zoom trainings will also be held as another helpful resource to guide people through Seder procedures.
"Everything today is DIY — Do It Yourself Passover," Lerman said, "We are very excited about the fact that we provide not only the square, machine-made matzah, but we also make the handmade round matzah. That is the authentic matzah; if I went back to Egypt to meet my great-great grandfather, his matzah was round like the handmade matzah."
The chicken and brisket that traditionally feature in the Seder meal are not provided, though Chabad of Gwinnett has graciously given financial assistance to some of those in the community who might need support to purchase those Seder items.
Traditional Candle Lightings will be held throughout Passover, with additional information included in the kits. On March 27, the First Seder and Eve of Passover, the holiday candles will be lit after 8:31 p.m. A Torah reading and blessing will also be given with all candle lightings. March 28 marks the Second Seder and First Day of Passover, with the lighting after 8:32 p.m. The final day of Passover is April 4.
To RSVP and learn more, visit chabadofgwinnett.org for updates to the Passover 2021 schedule. Rabbi Lerman has requested anyone with questions contact him at rabbi@chabadofgwinnett.org or 678-595-0196.
Peachtree Corners Baptist Church
Peachtree Corners Baptist Church (PCBC) currently has plans to hold 9:30 and 11:00 a.m. services both in-person and online for Easter Sunday, April 4. More information will be posted on pcbchurch.org.
Unity Atlanta
All Sunday Services are available both in person (with advance registration and masks required) and live-streamed. Unity Atlanta's special Lent Series entitled "Destined to Rise" begins Sunday, February 2. The Palm Sunday Service will be held March 28 at 11 a.m. and the Maundy Thursday Service is April 1 at 7 p.m., in both in-person and livestream formats.
Easter Services are scheduled on Sunday April 4. Sunrise Service with be in person; the time and possibility of livestreaming it are both to be determined. The Unity Atlanta website will have updates closer to the date.
An in-person and livestream Easter Service will also be held 11 a.m. Please visit unityatl.org for updates.
Christ the King Lutheran Church (CtK)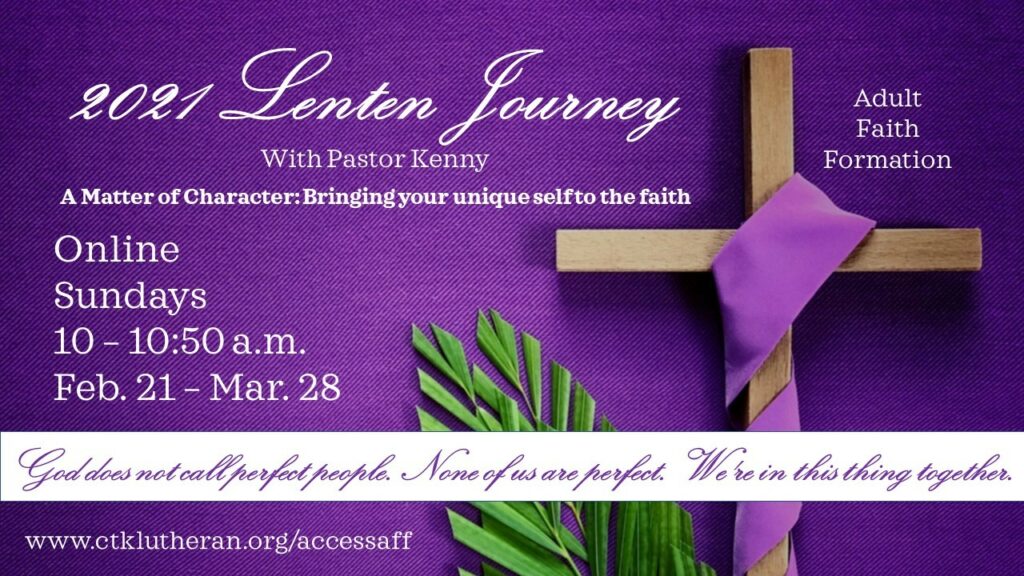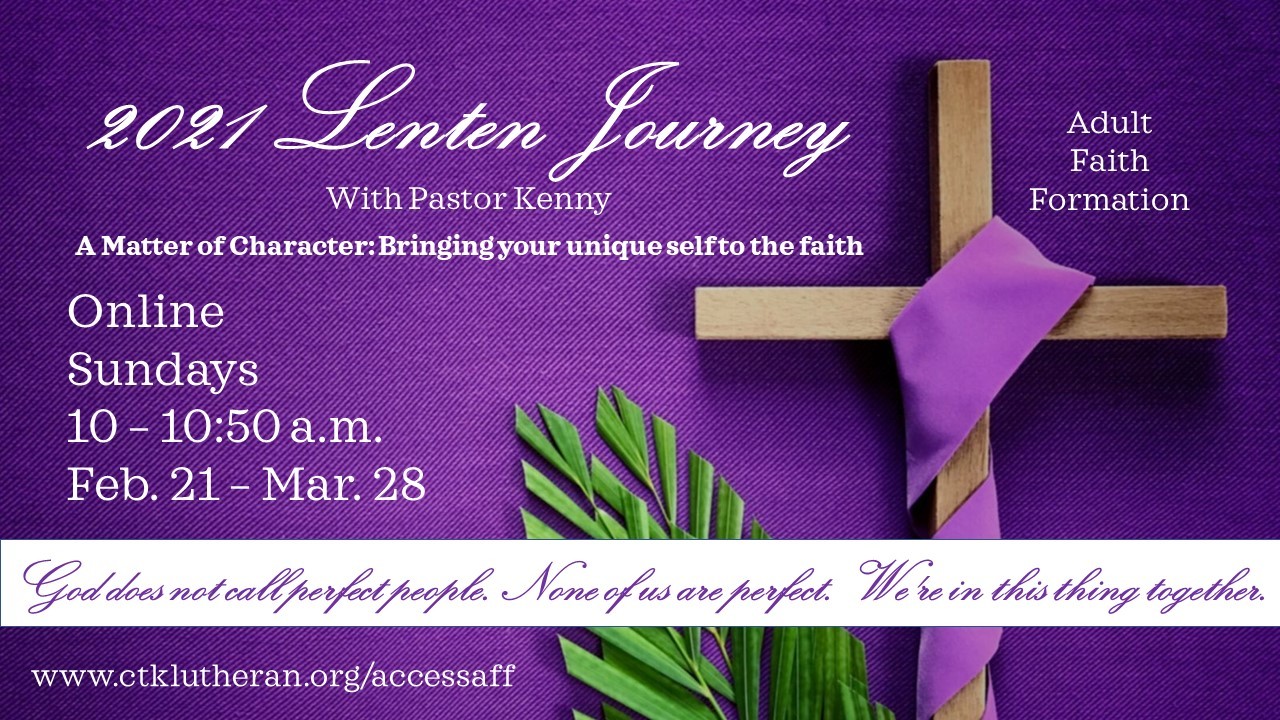 CtK is offering a Lenten Bible Study. Visit the link above for more information.
Landmark Church
Easter service will be held at the standard time. 10:30 a.m. – 1:00 p.m.
Mary Our Queen Catholic Church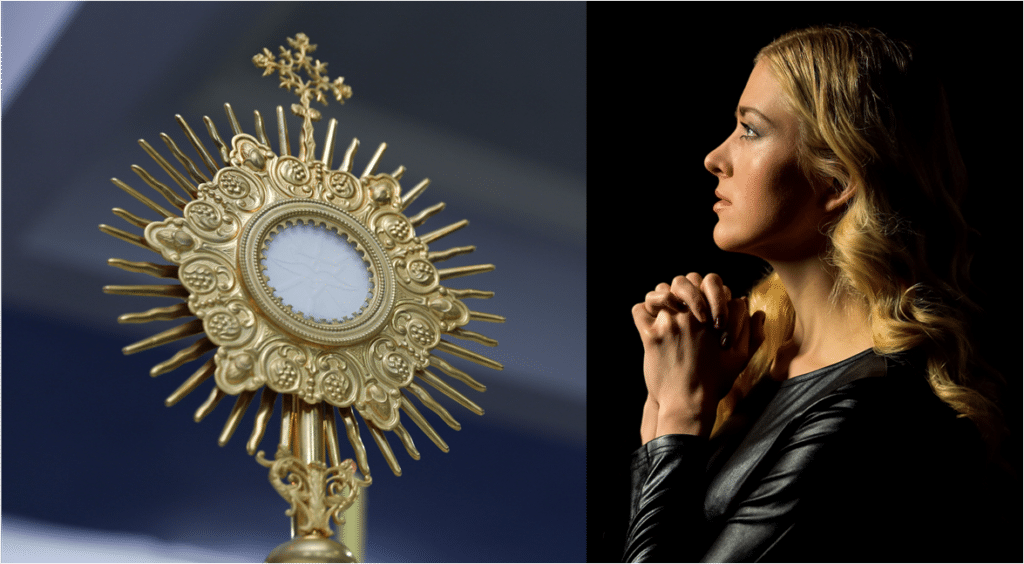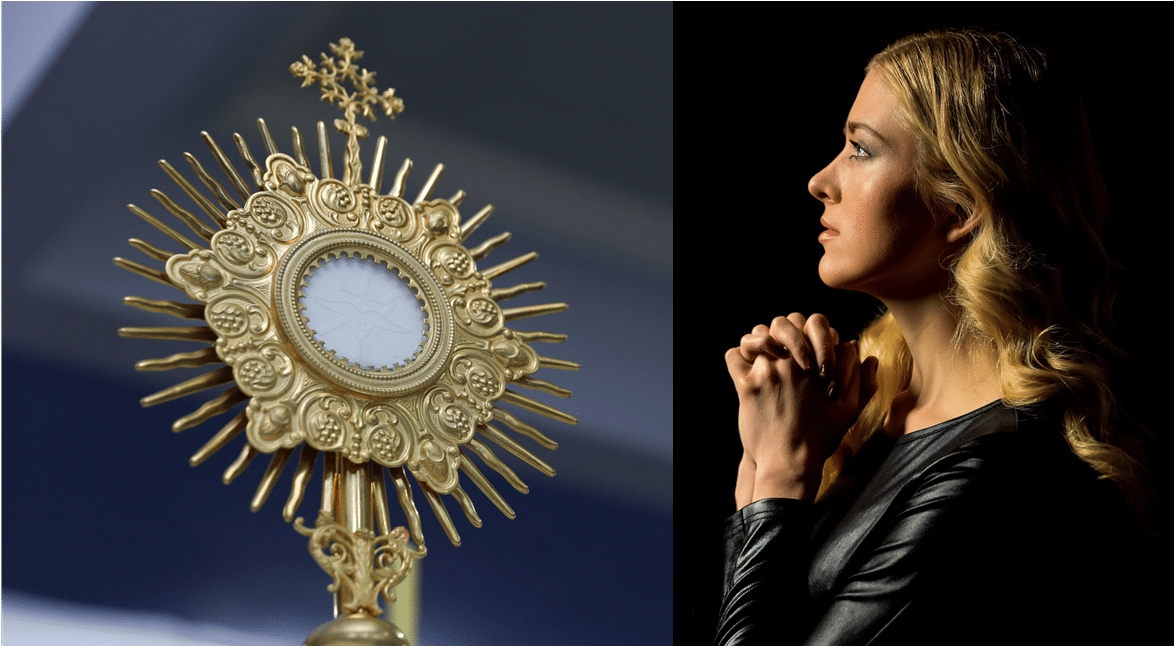 Lent is in full swing and revolves around Wednesdays and Fridays at Mary Our Queen.
Wednesdays at Mary Our Queen During Lent- Starting Wednesday, February 24. Daily Mass at Noon. Adoration begins right after Noon Mass. Confession is available from 5- 6 p.m. Holy Hour with Lenten Reflection and Prayers every Wednesday during Lent from 7- 8 p.m.
Fridays at Mary Our Queen During Lent- Starting Friday, February 19. Sanctuary Open for Prayer and Reflection. After Noon Mass to 7 p.m. Masks and Social Distancing Required. Stations of the Cross– 7- 7:30 pm in the Sanctuary. Due to the Pandemic, the Men's Club will not be offering Lenten Dinners on Fridays during Lent. More info at maryourqueen.com/resources-for-lent-2021/
Mt. Carmel UMC
There will be 8 a.m and 10 a.m Easter Services. It is uncertain whether or not this will be able to be in person, as the church currently meeting virtually until it appears safe to meet in person.
Peachtree Corners Presbyterian Church
Worship will be held at the normal time, from 10:45a.m -12:15 p.m. in the sanctuary.
Simpsonwood UMC
The Easter Schedule at Simpsonwood UMC is as follows.
8 a.m.: Sunday Service On-Line
9:45 a.m.: Children and Youth Zoom Sunday School
10 a.m.: Confirmation
11 a.m.: Outdoor Service
At press time, many places of worship were still in the process of making holiday event and service plans. Please check the websites for the most up-to-date information.
*This article has been updated from the print version with updated information.

Beth Shalom
bethshalom.net
Chabad of Gwinnett
chabadofgwinnett.org
Christ the King Lutheran Church
ctklutheran.org
Corners Church of Christ
cornerschurch.org
Landmark Church
landmarkchurch.org
Mary Our Queen Catholic Church
maryourqueen.com
Mount Carmel UMC
mtcarmel-umc.org
Peachtree Corners Baptist Church
pcbchurch.org
Peachtree Corners Christian Church
peachtreecornerscc.org
Peachtree Corners Presbyterian Church
pcarpchurch.org
Perimeter Church
perimeter.org
Simpsonwood UMC
simpsonwoodumc.org
A Musical Delight! Carnival of the Animals at Simpsonwood United Methodist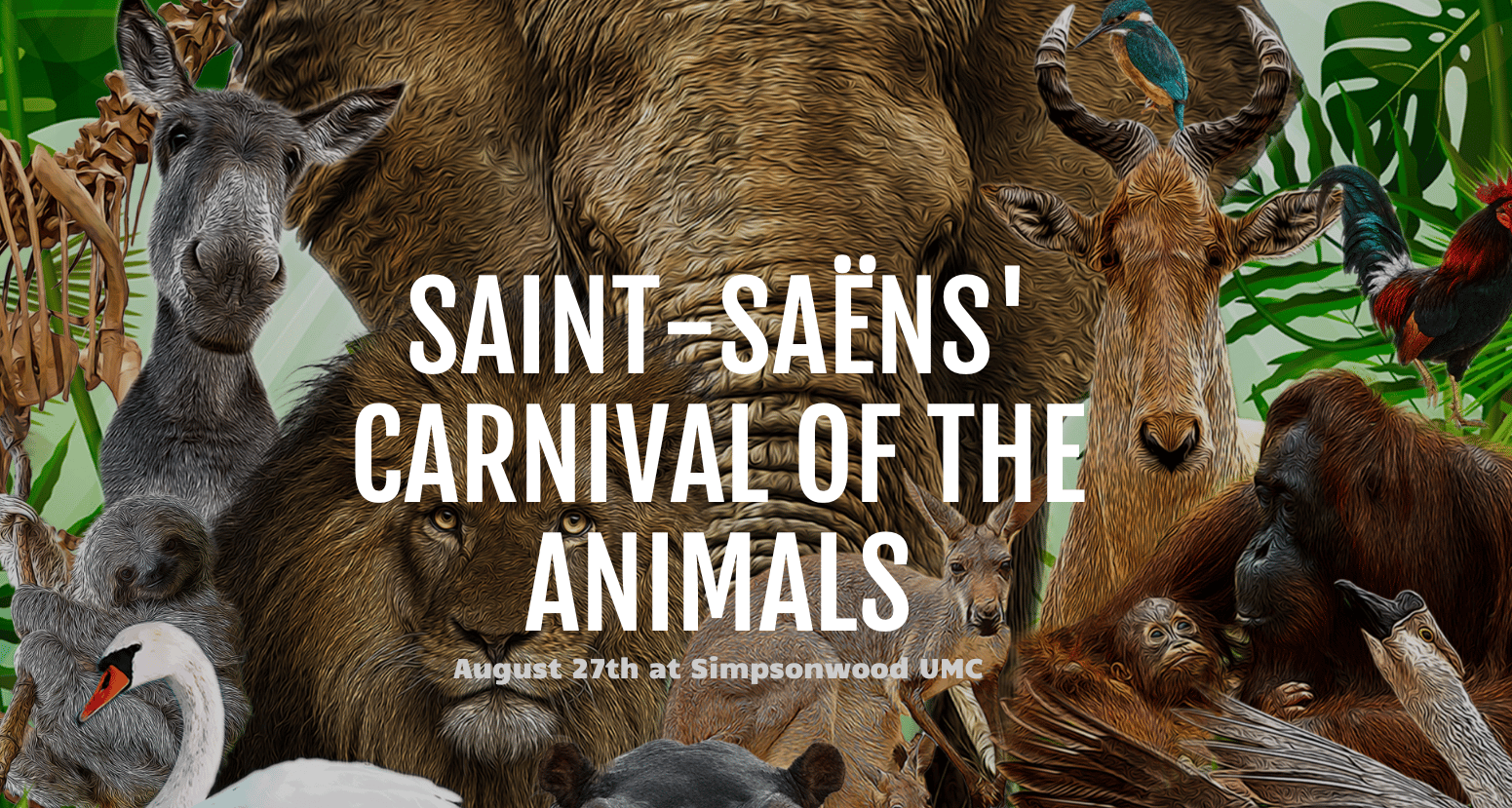 Saturday, August 27. 7-8:30 p.m.
Family Life Center, Simpsonwood UMC
4500 Jones Bridge Circle, Peachtree Corners 30092
Reservations and info, eventcreate.com/e/carnivaloftheanimals
Donate at carnivaloftheanimalsdonate.com.
Admission is free; donations are welcome.
This family-friendly concert is divided into musical sections, each representing an animal or group of animals. The narration is based on poems by Ogden Nash. The orchestra is made up of extraordinarily gifted young instrumentalists and, in Act II, songs from various Broadway and film productions will be performed by talented vocalists. Reservations are required.
Blended and Blessed, at Peachtree Corners Baptist Church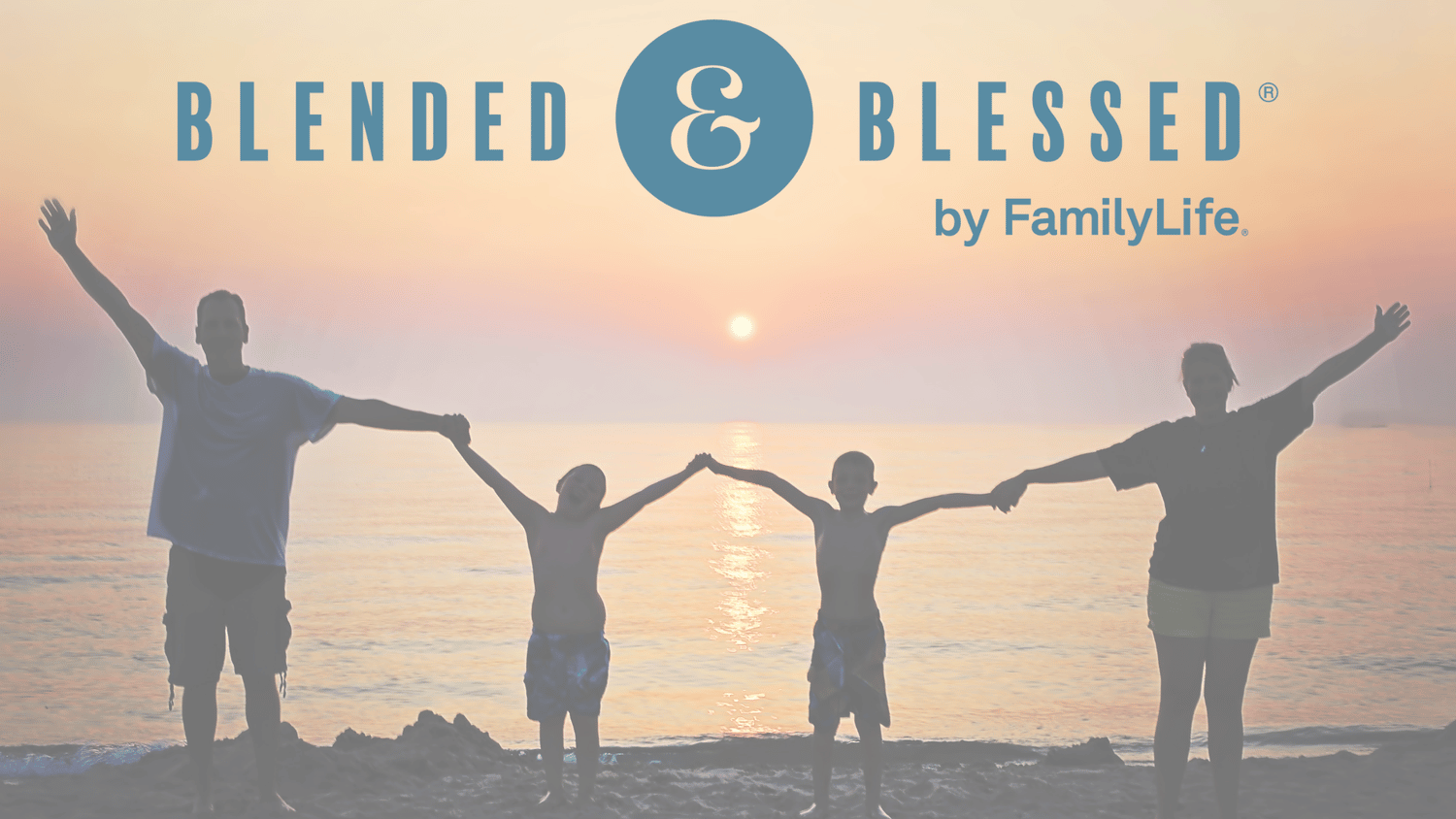 Wednesdays, August 10 through October 5. 6:30-7:30 p.m.
Peachtree Corners Baptist Church
4480 Peachtree Corners Circle, Classroom D-302, Peachtree Corners 30092
770-448-1313, pcbchurch.org/events/blended
Admission is free. Registration is requested.
This group is for anyone leading a blended family. Using a curriculum created by stepfamily expert Ron L. Deal, participants will learn to apply the seven fundamental steps to blended family success and share practical, realistic solutions to the issues you face as a blended or stepfamily.
Join at any time. Each meeting covers a specific topic and is self-contained. Childcare is provided. Email the Children's Minister, Susan Rutledge, at susan.rutledge@pcbchurch.org to register for childcare.
Simpsonwood United Methodist Defines 'Joyful Noise' Through Many Genres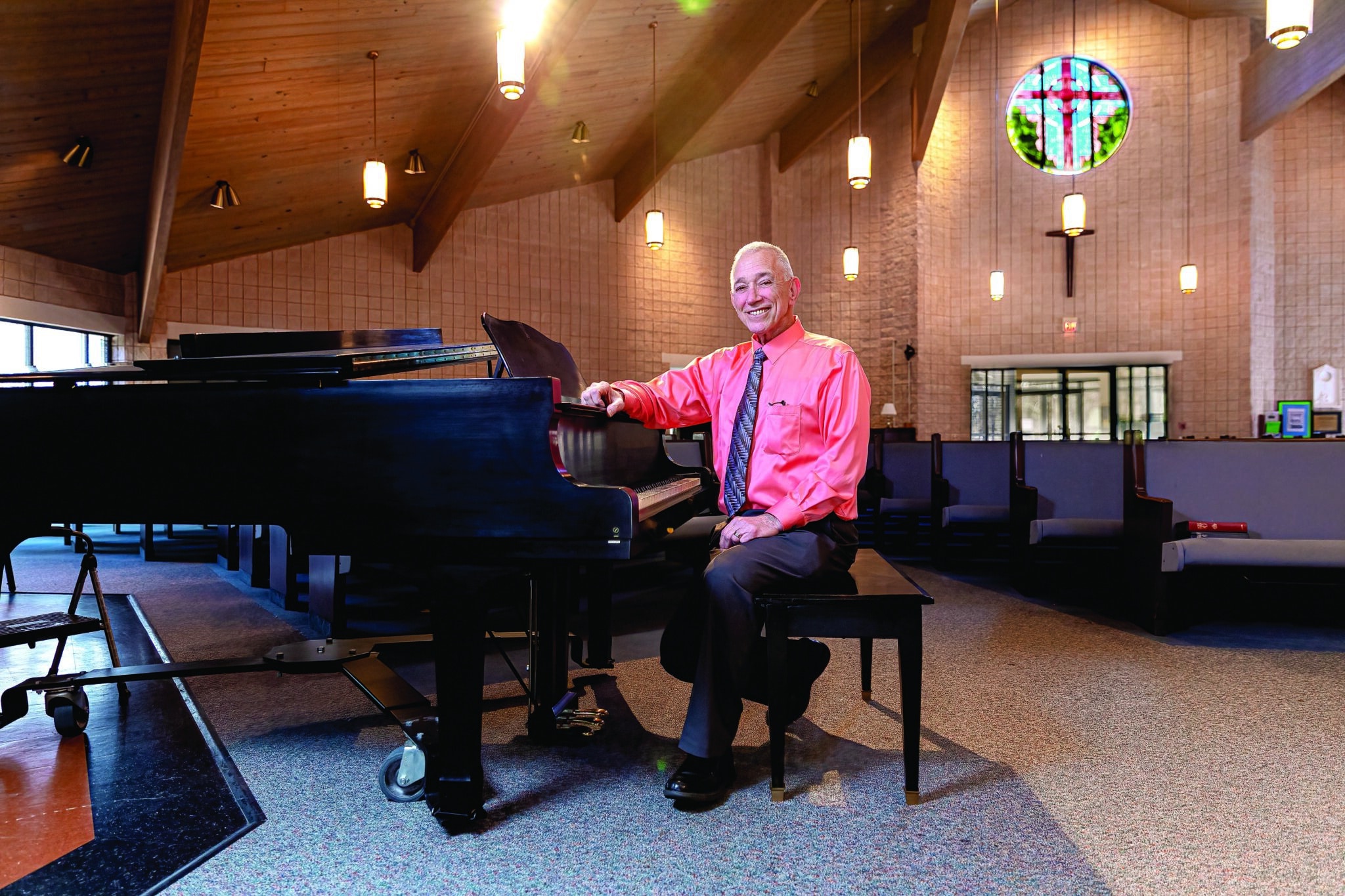 The church's new director of music blends gospel, classical, jazz, show tunes and even "Baby Shark" into its worship experience
A combination of passion, serendipity and an appreciation for the power of music to uplift the spirit brought David Francis to Simpsonwood United Methodist Church (UMC). The church had been without a Director of Music since the pandemic's early days. Francis assumed the role in November 2021 with a key goal of revitalizing the choir.
With a star-struck, half-century career encompassing producing, composing, recording and performing, along with his vast network of musical contacts (he is artistic producer of the Roswell Music Club and Alpharetta Music Club), he is steadily uplifting the entire music program at Simpsonwood and aiming toward a whole new realm of artistry.
Interestingly, Francis' career has come full circle. He last brought music to a church while in his twenties. Growing up in Memphis, Tennessee, he accompanied services for a very conservative, working-class Baptist church, but he wasn't positively accepted as an openly gay person. His experience at Simpsonwood is totally different.
"Our young co-pastors, husband and wife Rev. David and Rev. Susan Allen Grady, are kind, thoughtful and very progressive and open-minded people. I have great respect and admiration for them. This church also has a strong history of being mission-based and supporting worthy causes, and I like it when good intentions become good works," Francis said.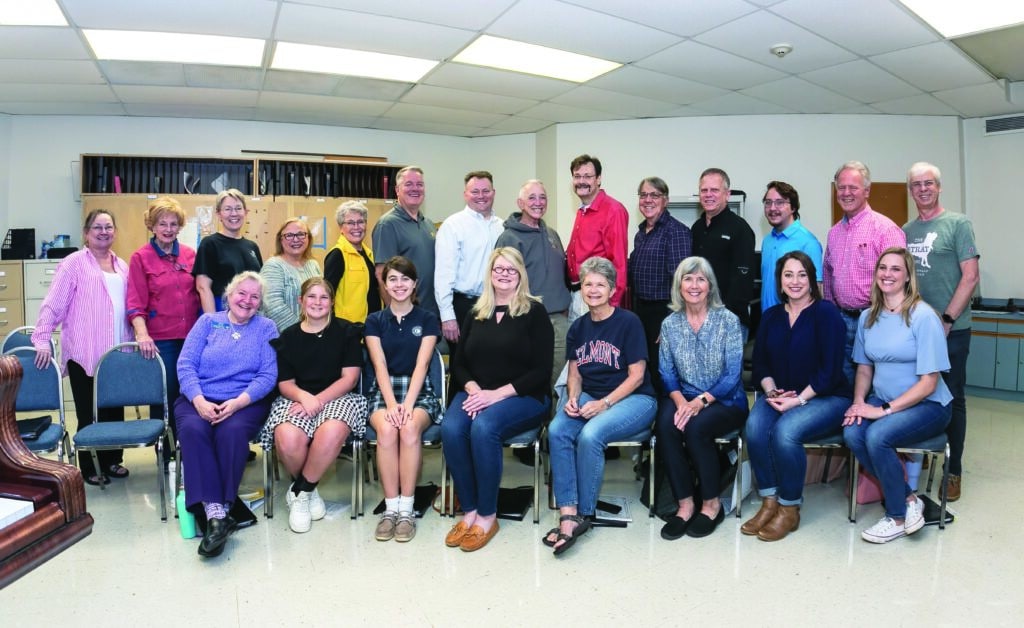 Opening the boundaries of music
Good works — in terms of music — are now materializing at Simpsonwood in abundance. Francis intends to broaden musical boundaries by exposing congregants to selections that come from religious, classical, theatrical, gospel and other genres. And he encourages participation by both amateur and professional musicians of all ages from the broader community.
At the Easter morning service, worshipers will be treated to eight string players, an oboist and percussionists — two from the Wesleyan School in Peachtree Corners — accompanying the choir performing "Gabriel's Oboe" and "On Earth As It Is In Heaven" from the film "The Mission," as well as "And The Glory of the Lord" from Handel's "Messiah."
Plans are in the works for a late summer theatrical production of "Carnival of the Animals" by Saint-Saens. It will feature instrumentalists and actors from the church, the Atlanta Youth Symphony and the community. Kids will enjoy renditions of songs from Disney film favorites to the ever-popular "Baby Shark."
Simpsonwood UMC is already gaining ground as a center for musical performance. On March 5, Simpsonwood hosted a piano competition for approximately 250 piano students. Taking advantage of its fine audio system and three quality grand pianos, the church hosted a two piano/four hand piano recital and will soon host a recital of young clarinet students.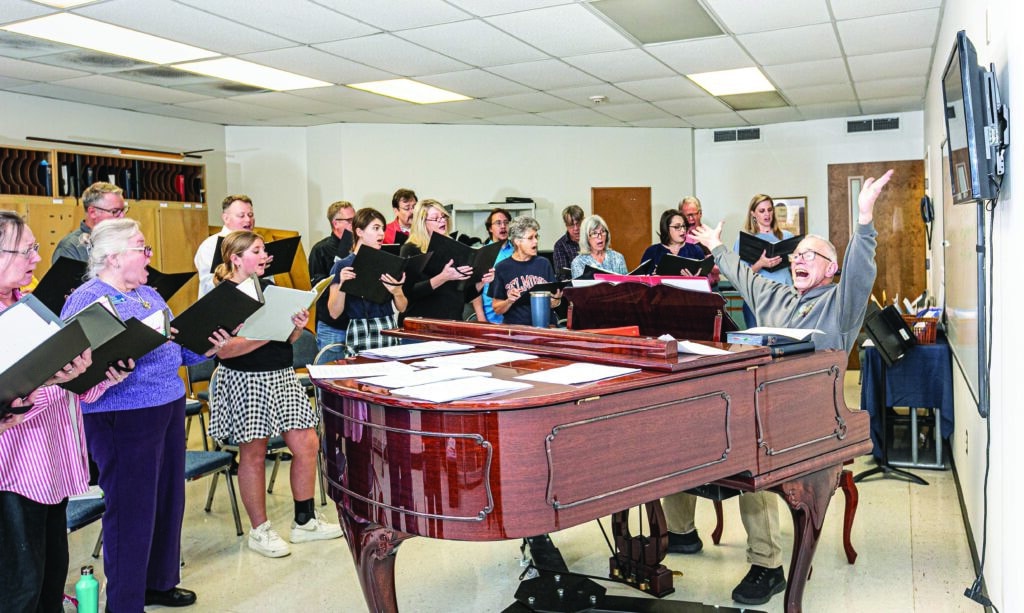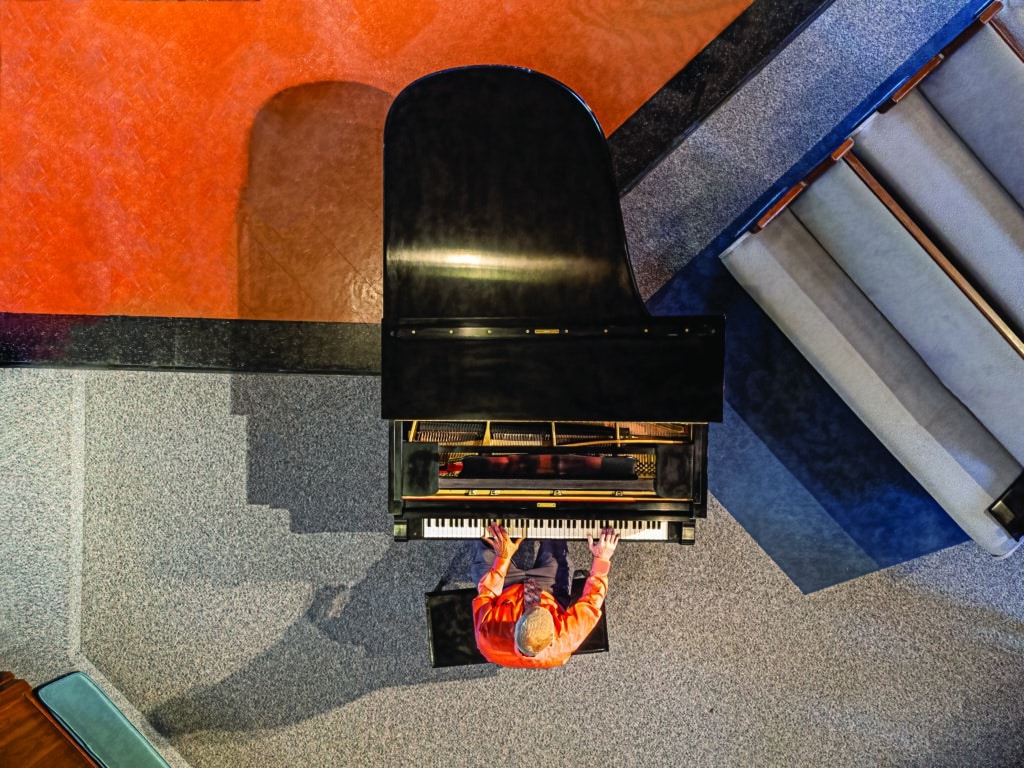 Bringing joy through music
The excitement and energy that Francis is infusing into SImpsonwood's music program says as much about his musical prowess as it does about his effervescent personality. And it is not going unnoticed.
Lindsey and John Evans are two of the choir's newest members. They both sang in their high school choruses but had no interest in participating in the choir, although they joined Simpsonwood in 2011. Lindsey's musical affinity (she dreamed of being a star on Broadway) resonated with Francis' own musical fervor.
"I've listened to a couple of his CDs, and it blows my mind that I even know this person. Yet, his strong purpose in building the choir here is not to have some sort of accolade; he just wants to bring joy to people through music," said Lindsey.
"And there is no condemnation if you don't hit the right note. It's all very positive," she continued. "It goes back to his whole basis for doing what he does, to bring joy and to have fun. Even if you only sang a little 30 years ago, you are welcome to give the choir a shot."
Lindsey Evans appreciates the positive impact of Simpsonwood's musical focus. "The congregation is becoming more invested in the music program, even if they don't sing," she said. "People are staying after the service to hear David play before they leave. They just stand around in the sanctuary listening. It's mesmerizing to watch him play. He plays the piano like no one I've ever seen. It's intense. You just see and feel all of his emotions when he plays."
Drawing in the community
Prior to the start of Sunday worship, Francis has instituted something he refers to as euphonious (pleasing to the ear) contemplation. It involves 15 minutes of music that differs week to week and is designed to appeal to a variety of tastes. Invited to perform so far have been several piano students, a flute player and an opera singer.
"It's easy to get caught up into just the people who are already here, the church's mission projects, and forget about the community," Lindsey said. "David wants to draw people in from the community and let them experience Simpsonwood in some way, even if they don't join the church."
Simpsonwood offers two distinctly different Sunday worship services. The main sanctuary features the talented choir focusing on more traditional hymns, while in the gym, a modern service takes a contemporary approach supported by a five-piece band.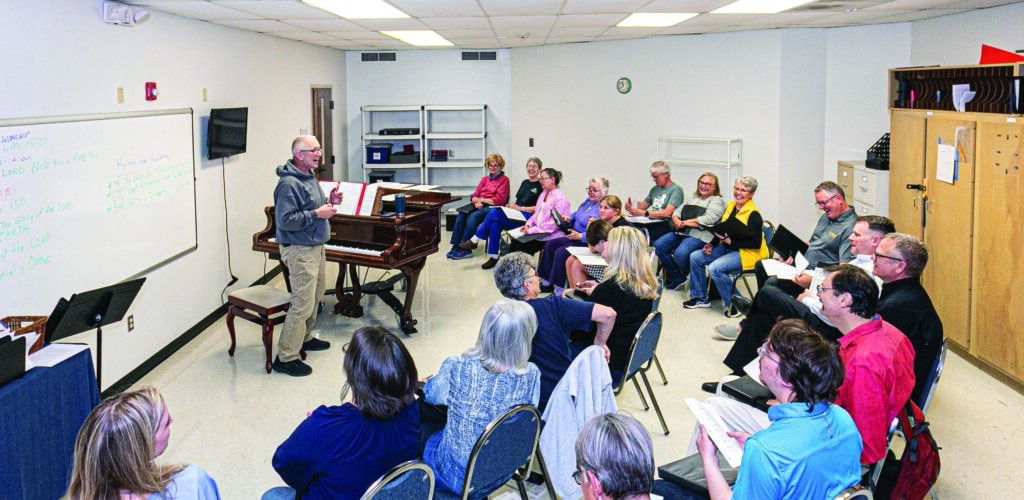 Simpsonwood's co-pastors, the Gradys, are thrilled to have Francis as a "teammate."
"The number of people participating in our sanctuary service is more than double what it was prior to Francis' arrival. He has brought such energy and joy and enthusiasm to our worshipers," said the Rev. Dave Grady. "He's taking his long experience and has begun to weave in everything from 20th-century music to classical music, and a little bit of Broadway.
"In my 20 years of ministry I've never had a choir director who will help out someone who wants to sing a song by writing a new arrangement to accentuate their individual voice," Rev. Dave Grady added. "Anyone who wants to offer musical gifts can bring something to the table for the glory of God."
Plans include initiating a youth choir and expanding the adult choir to 50 participants.
"It's always good to find opportunities for people working in artistic endeavors. And churches can pick up the slack when schools reduce music and arts programs," said Francis.
Offering a welcoming space
He aims to connect with music directors in local schools to see if they have ensembles that would like to perform in a non-judgmental, non-threatening environment, potentially transforming Simpsonwood into a safe and welcoming space for young people to nurture their skill and appreciation for music.
Relevance is another focus of Simpsonwood's musical program. A recent Sunday service featured a piece for two pianos/four hands with Maurice Ravel's "The Fairy Garden," dedicated to the people and children of Ukraine.
"It's very calming and impressionistic and ends with a glissando (sliding up and down on all the notes on the keyboard), which is so celebratory," Francis said. "It's like walking the path of the Ukrainians with the hope that they will reach that glissando without more pain and loss."
Choir member Lori Perozzi has been in and out of the choir for the past 30 years. She grew up in a gospel singing family and has sung professionally. Locals may know her from gigs with the Mark Tucker Trio, a jazz ensemble at 45 South Café in Norcross. Tucker also plays in the contemporary service's band.
"David has brought an excitement and music to our church that I haven't experienced since I joined in 1988. He's not afraid of doing anything music-wise and he is a blast to work with and so much fun," Perozzi said. "He's a very inspiring person both musically and personally. Plus, he's a good recruiter."
As in many churches, the high-quality music program at Simpsonwood is essential in binding worshipers together.
"Whether you can sing or not, when you have the congregation stand up and sing together there is unity. And for me, it's a personal thing because my faith is expressed through music," said Perozzi.
Francis concurs. "To me, music is the foundation of any religious service and always has been," he said. "I feel it must be diverse, and come from different genres, and must be performed to the best of anyone's ability. And it's always better when it's also entertaining."
---
Sunday services info
Table Service at 8:45 a.m. in the Sanctuary is a short service with full communion.
Traditional Worship is at 10:55 a.m. in the Sanctuary.
Contemporary Worship with Kids Church is at 11:10 a.m. in the Family Life Center gym.
The church also streams its Sunday worship service at 11:10 a.m. on the SUMC YouTube channel: simpsonwoodumc.org/sunday-worship-livestream
Simpsonwood United Methodist Church is at 4500 Jones Bridge Circle in Peachtree Corners.