A Spring Season of a Different Color: Holy Holidays around Peachtree Corners
Spring is coming soon to warm our weary bones after a long winter, and with it the sense of hope and rebirth. With that in mind, many look forward to Passover, Easter and other celebrations in the area, so break out the matzah and the egg-dyeing kits!
Beth Shalom
Beth Shalom is currently observing the Purim holiday, which commemorates the saving of the Jewish people from Haman (an Achaemenid Persian Empire official who planned to persecute the Jewish people as recounted in the Book of Esther).
As for the actual days of Passover, on March 27 there will be Shabbat Services at 9:30 a.m and a candle lighting at 8:36 p.m. The following day, there will be a virtual Passover Seder at 7:15 p.m. and candle lighting at 8:37 p.m.
Regarding Passover, the Sisterhood Gift Shop Network of Beth Shalom is holding a Passover gift shopping event on March 14 from 1 to 2 p.m. For one day only, Beth Shalom Gift Shop items can be purchased at home via Zoom, then picked up and paid for at the shul circle on March 19, 12 – 2 p.m., or March 21, 10 a.m. – 12 p.m. Email Jody Kassel at jodykassel5@gmail.com to RSVP.
There are three main events related to Purim at Beth Shalom. The first is the Mishloach Manot, which means 'sending portions. The ritual that revolves around sending food to Jewish family and friends. Beth Shalom's Purim Mishloach Manot program is their youth department's largest fundraiser, and they ask that those who wish to participate in the holiday do so in a few different ways.
For just $6 per recipient, you can send a bag to anyone on the Beth Shalom membership list, including the preschool families and staff at Beth Shalom.
By making a donation of $180, you can send a bag to everyone in the shul. Each family was mailed a personal link to a Happy Purim website with instructions on how to complete orders. This year, the bags will be delivered to homes between February 21 and February 26.
Then there is the Erev Purim Megillah Reading, or reading of the Book of Esther, on February 25 at 7 p.m. Join in on Zoom and wear a costume, a customary way to celebrate Purim, in reference to Esther's historic "dressing up" as a queen to hide her true heritage. Fun games will also be part of the evening.
Lastly, the Return to Shushan Purim Celebration will be held February 28 from 12 to 1:30 p.m., weather permitting This will feature outdoor games, crafts, lunch, a costume parade and Children's Megillah reading. If necessary, due to bad weather, the parade will be moved to a car costume parade.
Please visit bethshalom.net for any updates to holiday activities.
Chabad of Gwinnett
After a rousing conversation with Rabbi Yossi Lerman, his passion to help the good people of Chabad of Gwinnett celebrate an authentic Passover Seder in the comfort and safety of their own homes appeared abundantly apparent. Similar to last year's accommodations, staff and volunteers will assemble Passover kits that will contain many of the non-perishable necessary ingredients and the instructions to have a Passover Seder at home.
The 'family' of Chabad of Gwinnett clearly puts so much heart and faith into these holy preparations, as evidenced by the hard work of Rabbi Lerman, his wife Esther, and all the dedicated individuals that make the home Seders possible. Zoom trainings will also be held as another helpful resource to guide people through Seder procedures.
"Everything today is DIY — Do It Yourself Passover," Lerman said, "We are very excited about the fact that we provide not only the square, machine-made matzah, but we also make the handmade round matzah. That is the authentic matzah; if I went back to Egypt to meet my great-great grandfather, his matzah was round like the handmade matzah."
The chicken and brisket that traditionally feature in the Seder meal are not provided, though Chabad of Gwinnett has graciously given financial assistance to some of those in the community who might need support to purchase those Seder items.
Traditional Candle Lightings will be held throughout Passover, with additional information included in the kits. On March 27, the First Seder and Eve of Passover, the holiday candles will be lit after 8:31 p.m. A Torah reading and blessing will also be given with all candle lightings. March 28 marks the Second Seder and First Day of Passover, with the lighting after 8:32 p.m. The final day of Passover is April 4.
To RSVP and learn more, visit chabadofgwinnett.org for updates to the Passover 2021 schedule. Rabbi Lerman has requested anyone with questions contact him at rabbi@chabadofgwinnett.org or 678-595-0196.
Peachtree Corners Baptist Church
Peachtree Corners Baptist Church (PCBC) currently has plans to hold 9:30 and 11:00 a.m. services both in-person and online for Easter Sunday, April 4. More information will be posted on pcbchurch.org.
Unity Atlanta
All Sunday Services are available both in person (with advance registration and masks required) and live-streamed. Unity Atlanta's special Lent Series entitled "Destined to Rise" begins Sunday, February 2. The Palm Sunday Service will be held March 28 at 11 a.m. and the Maundy Thursday Service is April 1 at 7 p.m., in both in-person and livestream formats.
Easter Services are scheduled on Sunday April 4. Sunrise Service with be in person; the time and possibility of livestreaming it are both to be determined. The Unity Atlanta website will have updates closer to the date.
An in-person and livestream Easter Service will also be held 11 a.m. Please visit unityatl.org for updates.
Christ the King Lutheran Church (CtK)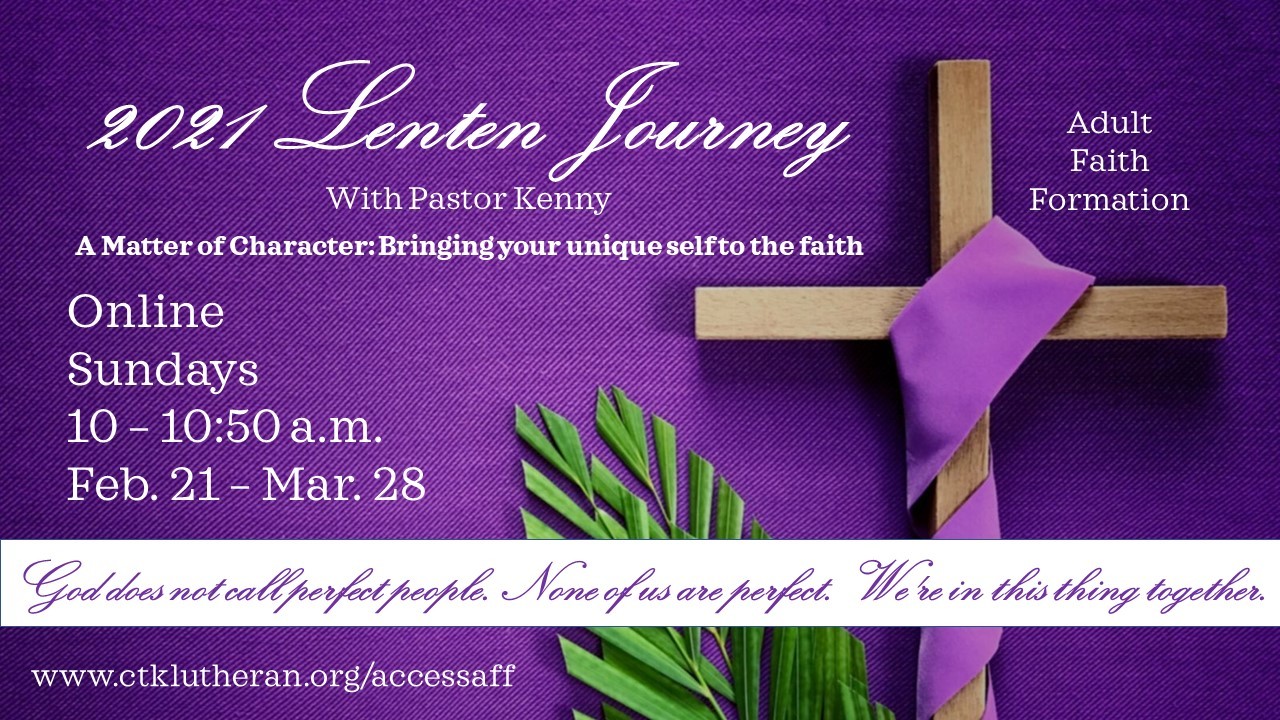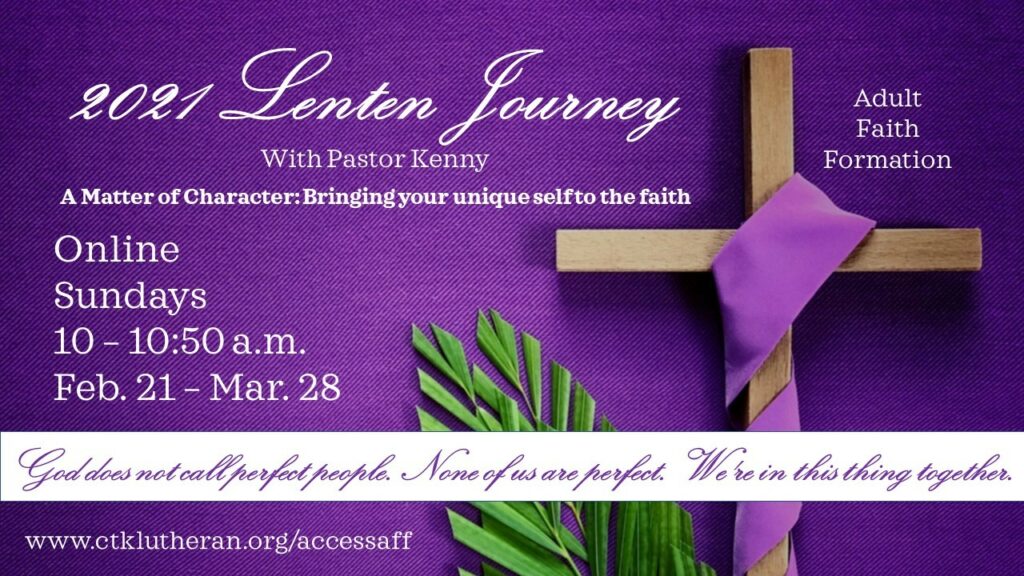 CtK is offering a Lenten Bible Study. Visit the link above for more information.
Landmark Church
Easter service will be held at the standard time. 10:30 a.m. – 1:00 p.m.
Mary Our Queen Catholic Church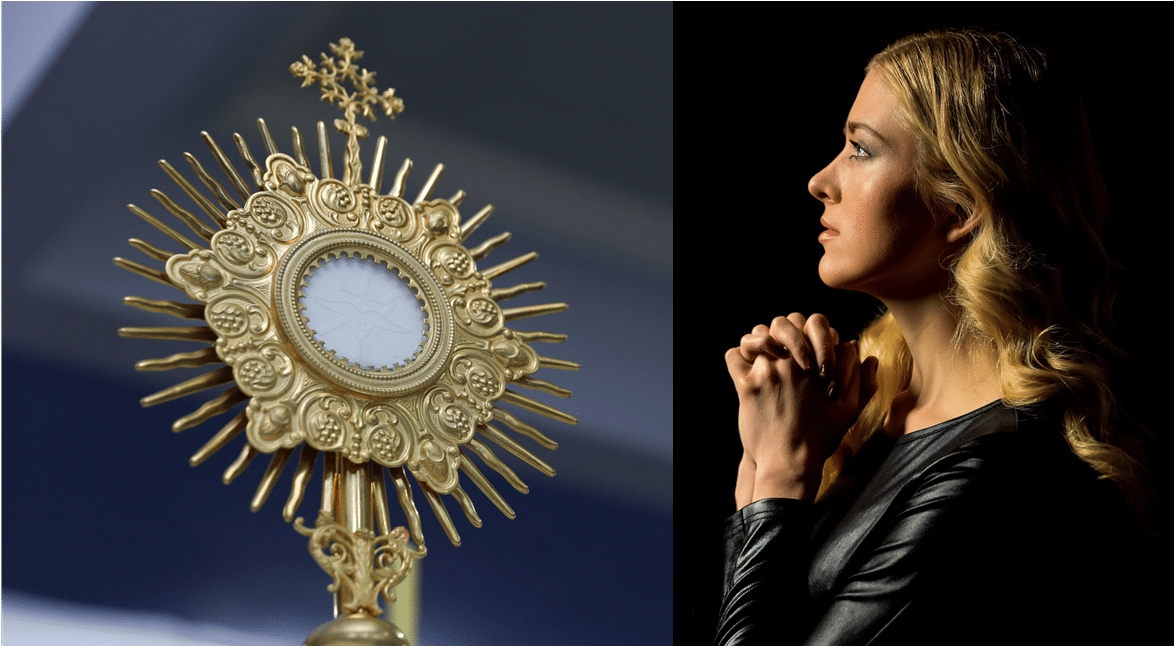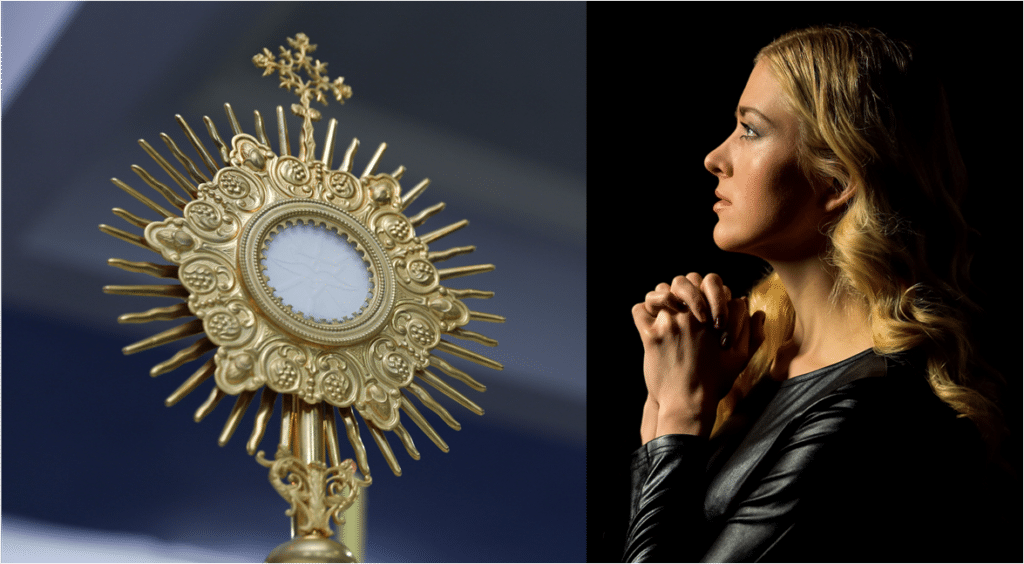 Lent is in full swing and revolves around Wednesdays and Fridays at Mary Our Queen.
Wednesdays at Mary Our Queen During Lent- Starting Wednesday, February 24. Daily Mass at Noon. Adoration begins right after Noon Mass. Confession is available from 5- 6 p.m. Holy Hour with Lenten Reflection and Prayers every Wednesday during Lent from 7- 8 p.m.
Fridays at Mary Our Queen During Lent- Starting Friday, February 19. Sanctuary Open for Prayer and Reflection. After Noon Mass to 7 p.m. Masks and Social Distancing Required. Stations of the Cross– 7- 7:30 pm in the Sanctuary. Due to the Pandemic, the Men's Club will not be offering Lenten Dinners on Fridays during Lent. More info at maryourqueen.com/resources-for-lent-2021/
Mt. Carmel UMC
There will be 8 a.m and 10 a.m Easter Services. It is uncertain whether or not this will be able to be in person, as the church currently meeting virtually until it appears safe to meet in person.
Peachtree Corners Presbyterian Church
Worship will be held at the normal time, from 10:45a.m -12:15 p.m. in the sanctuary.
Simpsonwood UMC
The Easter Schedule at Simpsonwood UMC is as follows.
8 a.m.: Sunday Service On-Line
9:45 a.m.: Children and Youth Zoom Sunday School
10 a.m.: Confirmation
11 a.m.: Outdoor Service
At press time, many places of worship were still in the process of making holiday event and service plans. Please check the websites for the most up-to-date information.
*This article has been updated from the print version with updated information.

Beth Shalom
bethshalom.net
Chabad of Gwinnett
chabadofgwinnett.org
Christ the King Lutheran Church
ctklutheran.org
Corners Church of Christ
cornerschurch.org
Landmark Church
landmarkchurch.org
Mary Our Queen Catholic Church
maryourqueen.com
Mount Carmel UMC
mtcarmel-umc.org
Peachtree Corners Baptist Church
pcbchurch.org
Peachtree Corners Christian Church
peachtreecornerscc.org
Peachtree Corners Presbyterian Church
pcarpchurch.org
Perimeter Church
perimeter.org
Simpsonwood UMC
simpsonwoodumc.org

MOQ Invites Community to Celebration of Saint John the Baptist's Birthday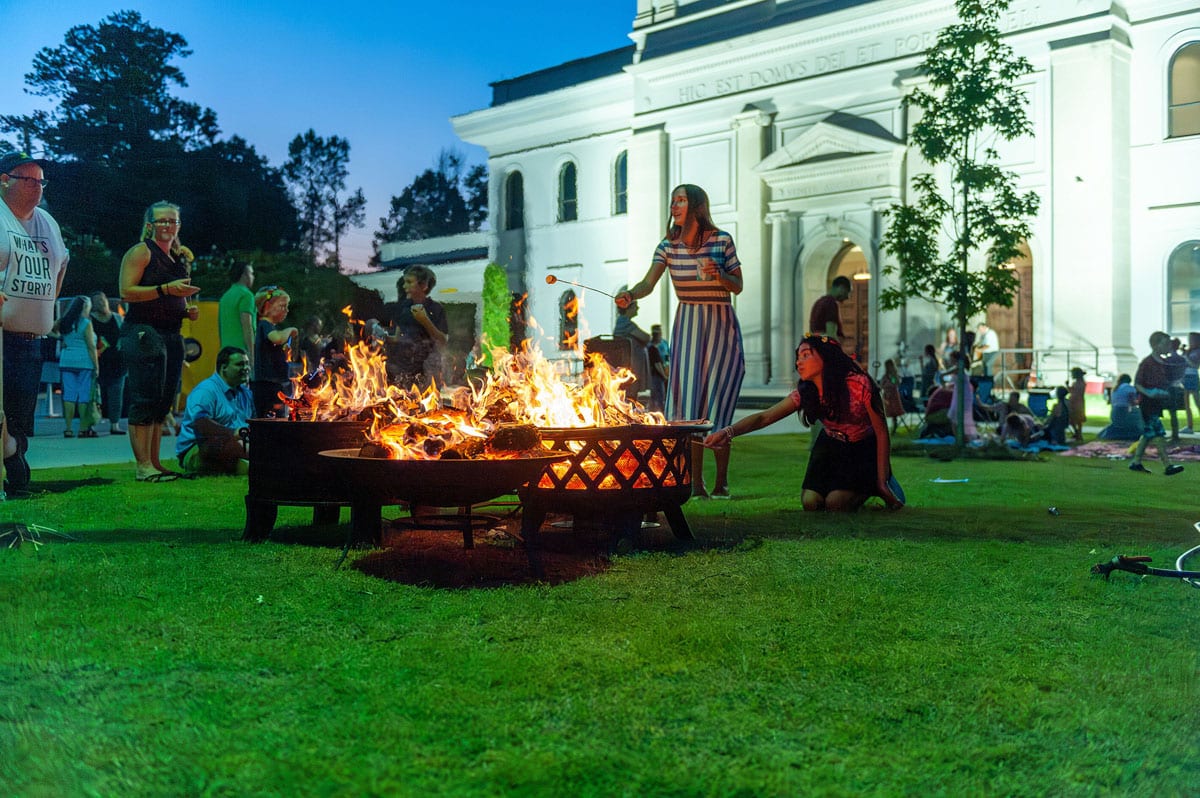 Mary Our Queen Catholic Church in Peachtree Corners invites everyone in the community to attend a special evening Mass and outdoor festivities on Friday, June 23 in celebration of the eve of Saint John the Baptist's birthday.
Saint John the Baptist, one of the most important figures in Christianity, is the cousin of Jesus and is known for preparing the way for Jesus's public ministry.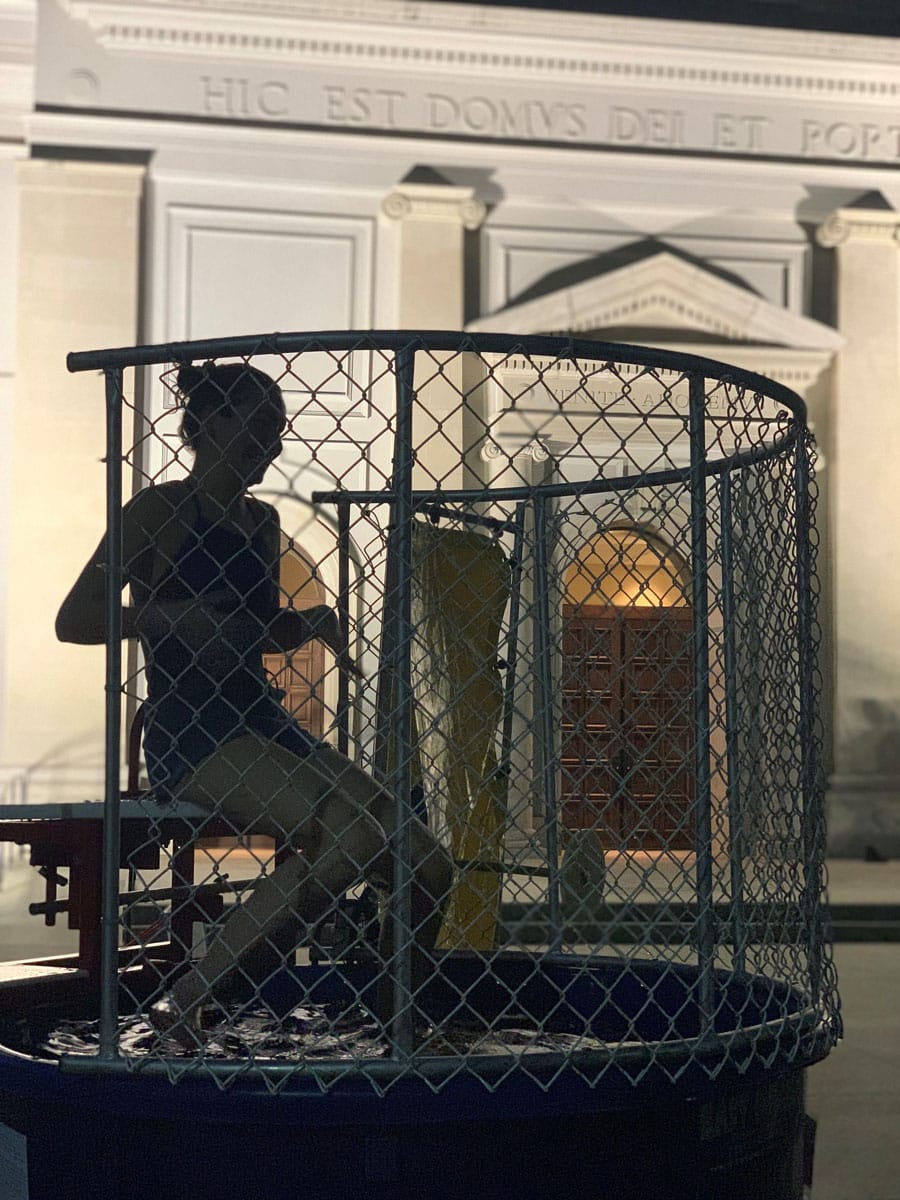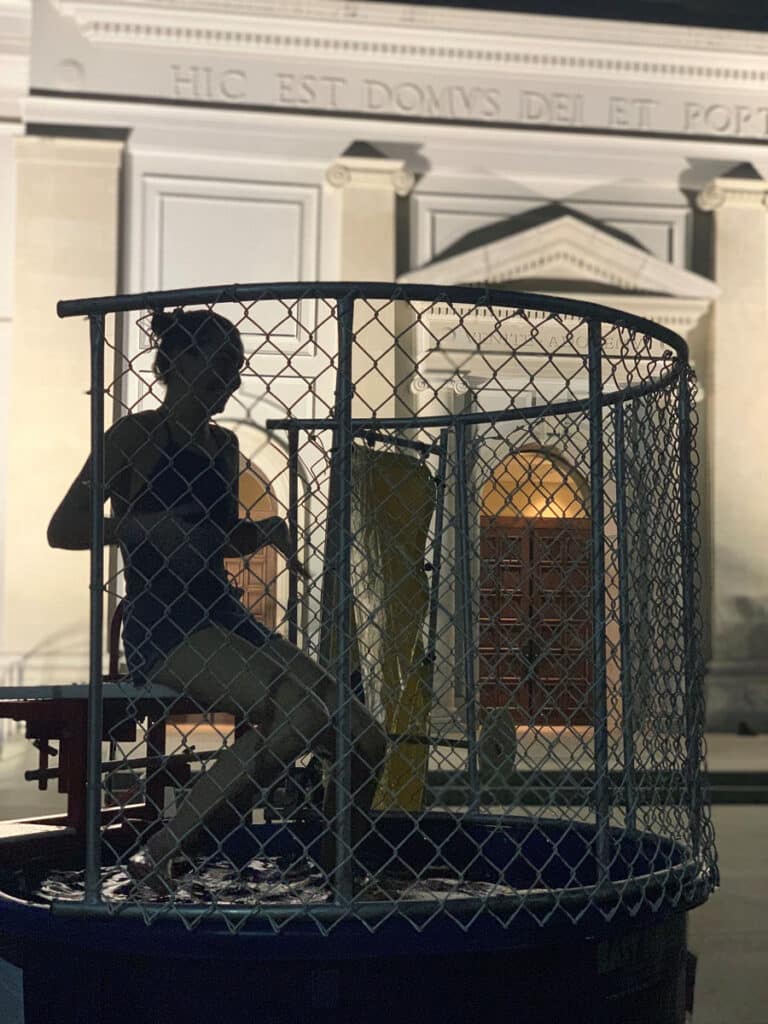 Mary Our Queen will honor the saint with a Mass at 7 p.m. Following that, there will be a blessing of Saint John's bonfire in his memory.
Everyone is invited to bring their lawn chairs and beverages to enjoy outside while listening to live music on our church plaza. Other festivities include outdoor games for children and teens, like the dunking booth — Saint John was known for baptism, after all — and eating crickets — Saint John actually ate locusts.
Mary Our Queen's Knights of Columbus will serve watermelon, and there will be some fireworks towards the end of the evening.
For more information on this event, visit maryourqueen.com or call 770-416-0002.

West Point Gospel Choir to Visit and Sing in Peachtree Corners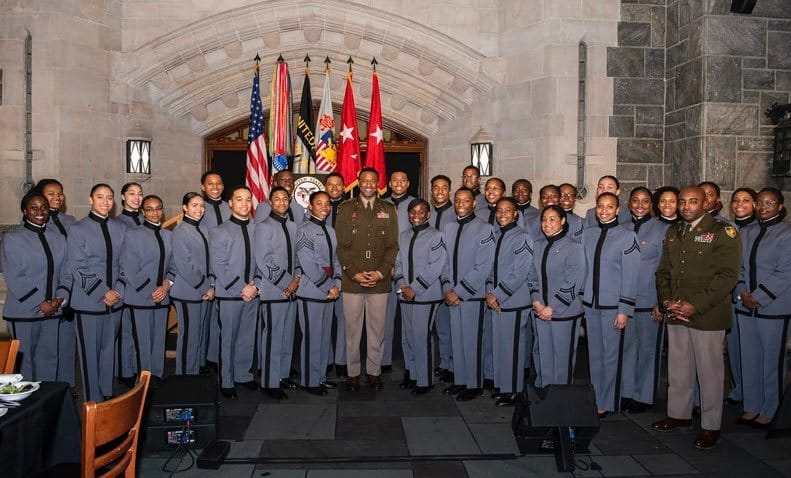 The United States Military Academy at West Point Gospel Choir will be in Peachtree Corners April 7-9. The choir is scheduled to sing at Salvation and Deliverance Church, 3940 Fifth St., Peachtree Corners on Easter Sunday, April 9.
City Council Member Phil Sadd extended an initiation to the choir to visit Peachtree Corners City Hall on April 7, 2:30 p.m. for a special event that will include introductions, a proclamation presentation and a challenge coin presentation.
For more about the United States Military at West Point Gospel Choir, visit westpoint.edu/military/directorate-of-cadet-activities/diversity-clubs/gospel-choir. Get details about Salvation and Deliverance Church at facebook.com/SalvationandDeliverance.

A History of Simpsonwood UMC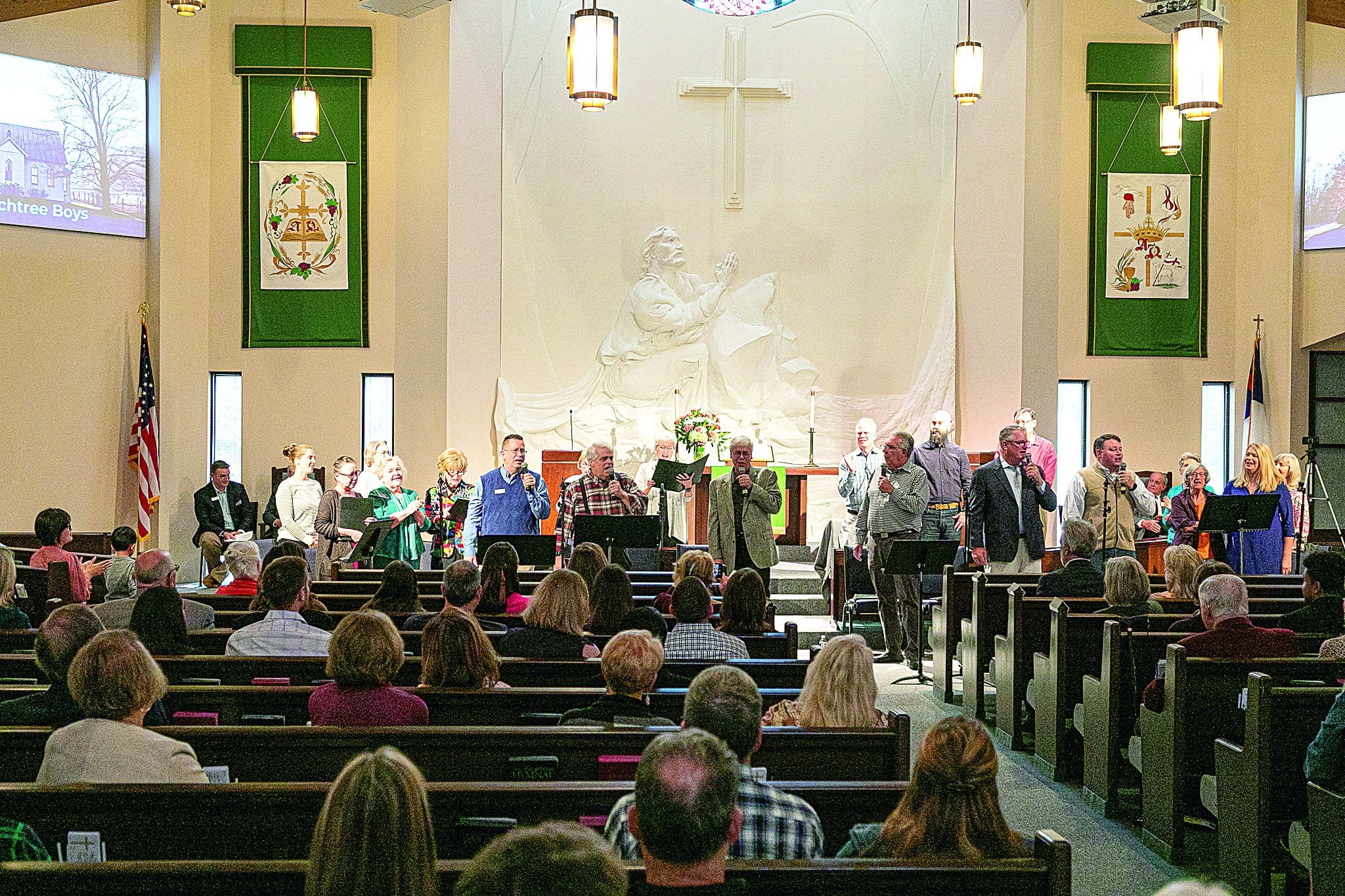 In a clearing in the woods of Georgia stands a church known as Simpsonwood United Methodist Church (UMC). Over the past 40 years, the city around it has grown and so has the church — from a humble trailer to an interactive campus where young and old do the Lord's work.
A glorious gift
The church's history began in 1971 with a generous gift of land, bestowed by a local Christian benefactor. In 1910, Anna Louise Simpson, "Miss Ludie" to her many students, began her teaching career in the Atlanta and Gwinnett County School systems. Her career had spanned 35 years and she retired at age 70.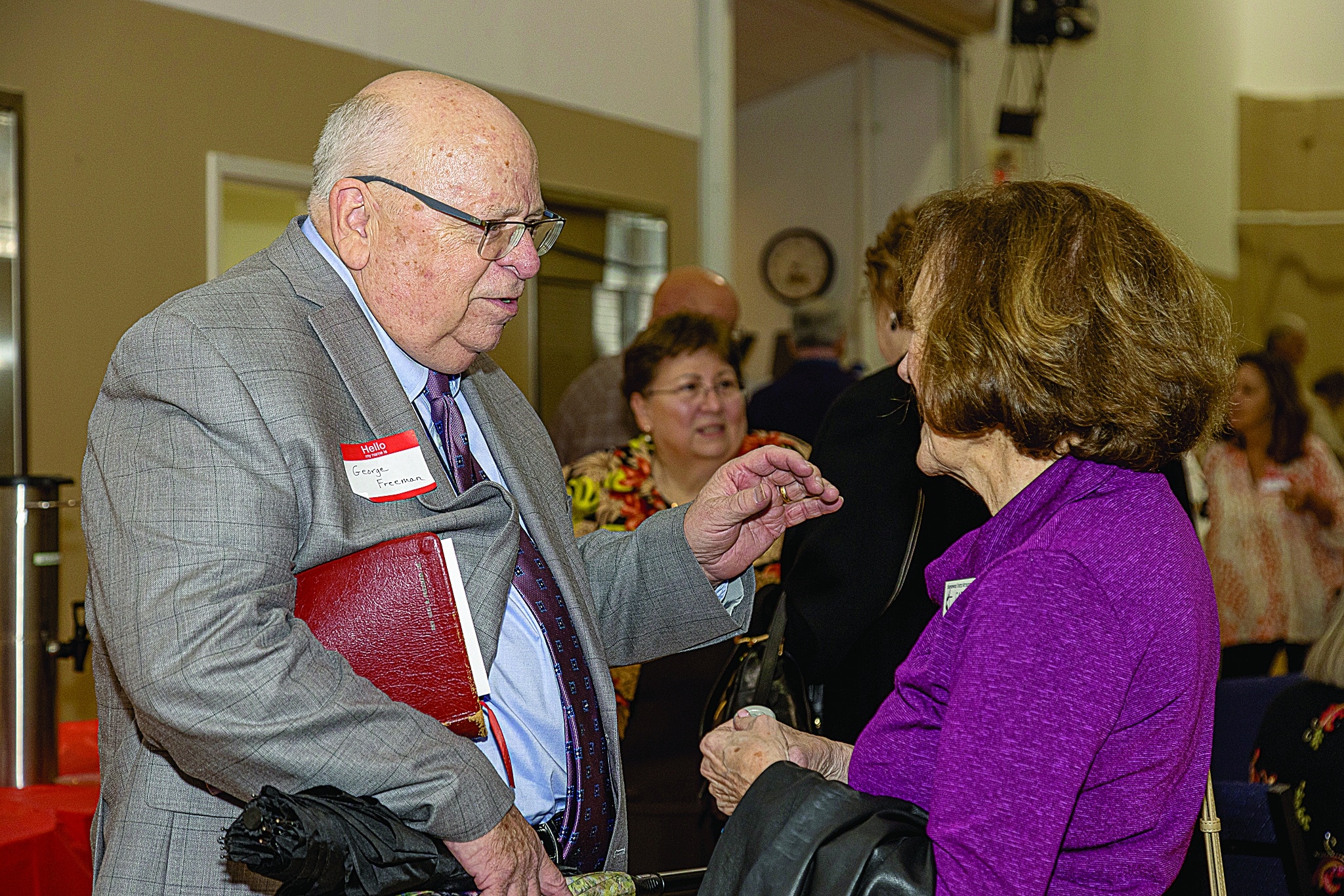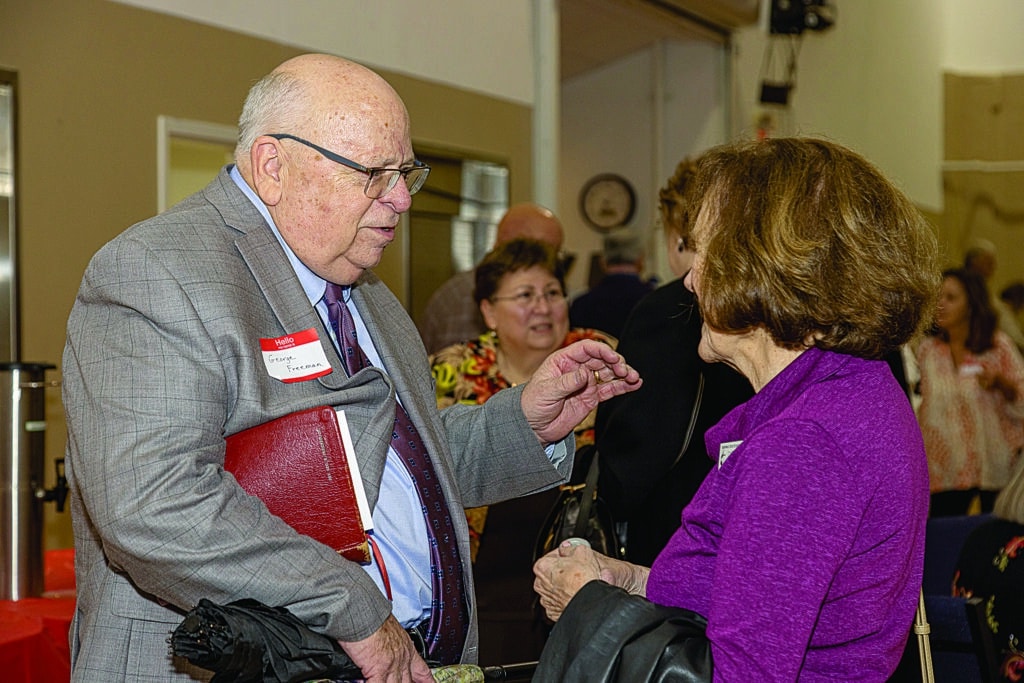 Originally the family farm, the land is a beautiful tract of some 277 prime acres located on the Chattahoochee River. Miss Ludie attended a small circuit church in nearby Mount Carmel, serviced by both Presbyterian and Methodist circuit ministers. She happened to join the church during one of the Presbyterian "alternate" Sundays. Still, she remained close to both denominations.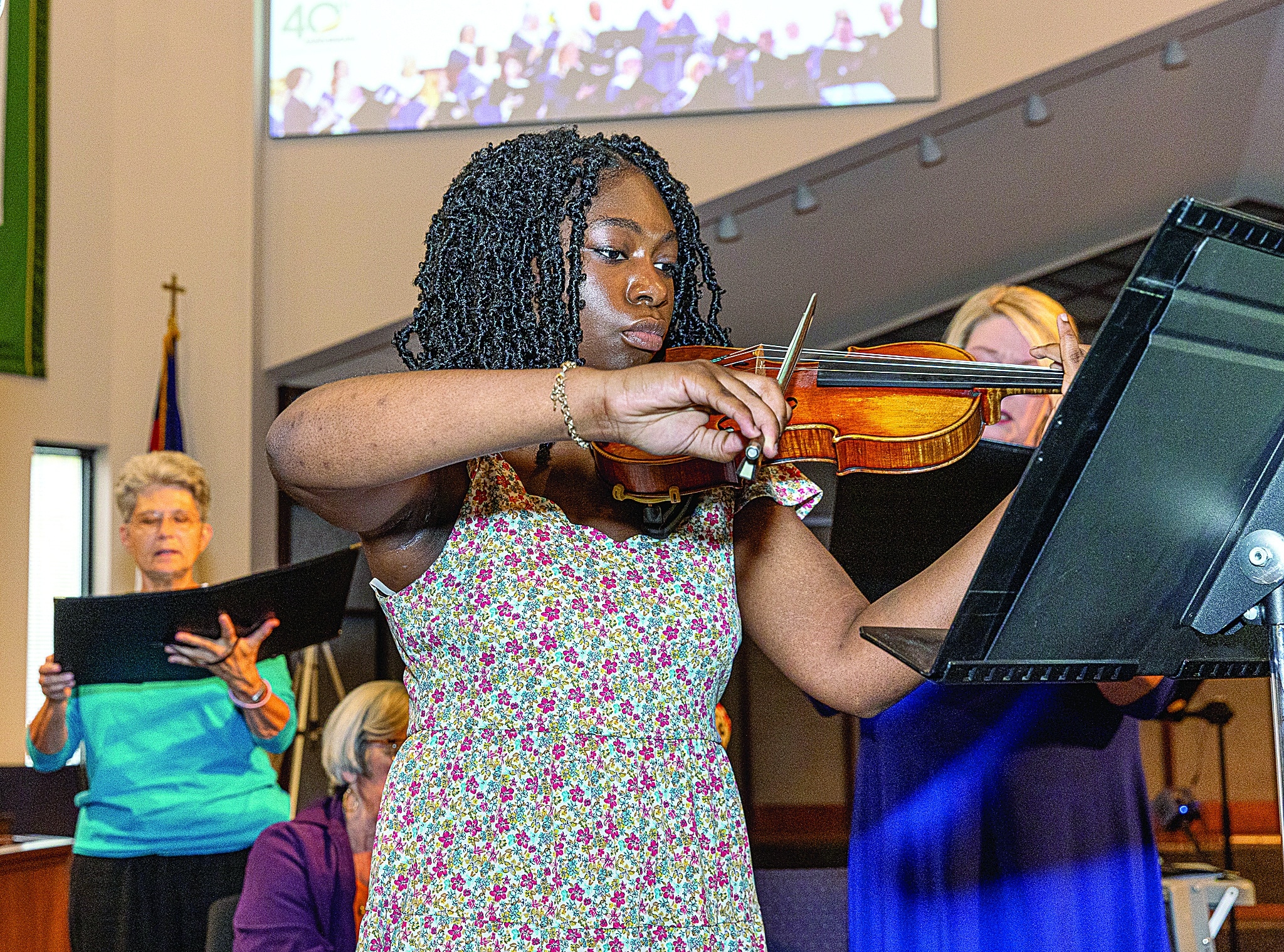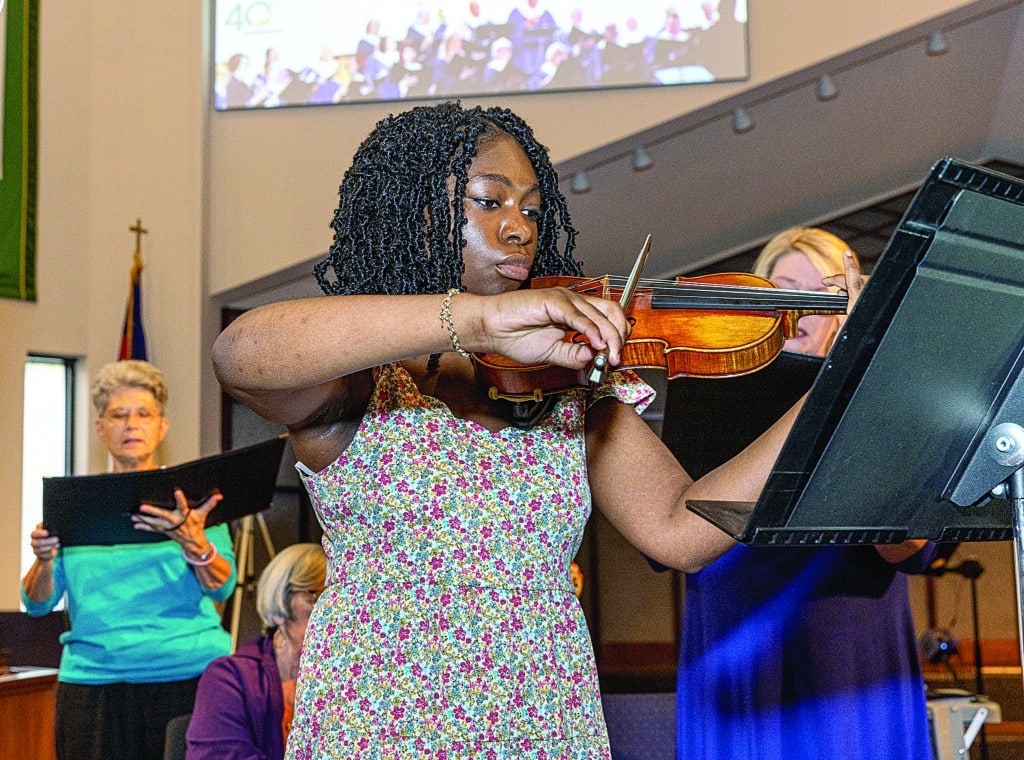 In 1971 at the age of 84, Miss Ludie shared her vision that her land be kept intact so all people could enjoy God's beautiful creation. The land was first offered to the Presbyterian Church. However, the Presbyterians preferred to establish churches in more populated areas other than the small, rural community which later became known as Peachtree Corners.
Miss Ludie then approached Bishop John O. Smith, who asked Dr. Candler Budd to visit with her and discuss the offer. Within 24 hours, Dr. Budd assured her that the United Methodist Church wanted the land and would faithfully honor her conditions, including the construction and maintenance of a small chapel dedicated to the memory of her mother, Elizabeth Jane Sanders Simpson.
In 1973, the North Georgia Annual Conference took the first steps to develop the land into a retreat and conference center. Many years later, the retreat center was sold and is now maintained as a park by Gwinnett County.
Miss Ludie passed away on April 29, 1975, without seeing the development of the beautiful conference center that bears her name. She is buried with her mother in the Mount Carmel United Methodist Church cemetery in Norcross.
Faith and vision
By 1981, Simpsonwood UMC's first minister, Dr. George R. Freeman, Jr., the son of a Methodist minister, was approached to develop a new congregation near the property. At the time, George was the Associate Pastor of the East Point First Methodist Church in East Point.
George initially approached Jim Cowart, the developer of Peachtree Station, the first upscale subdivision in Peachtree Corners. Jim had allocated land to develop neighborhood churches at the intersection of Peachtree Corners Circle and West Jones Bridge Road, the current locations of the Peachtree Corners Baptist Church and the Fowler YMCA.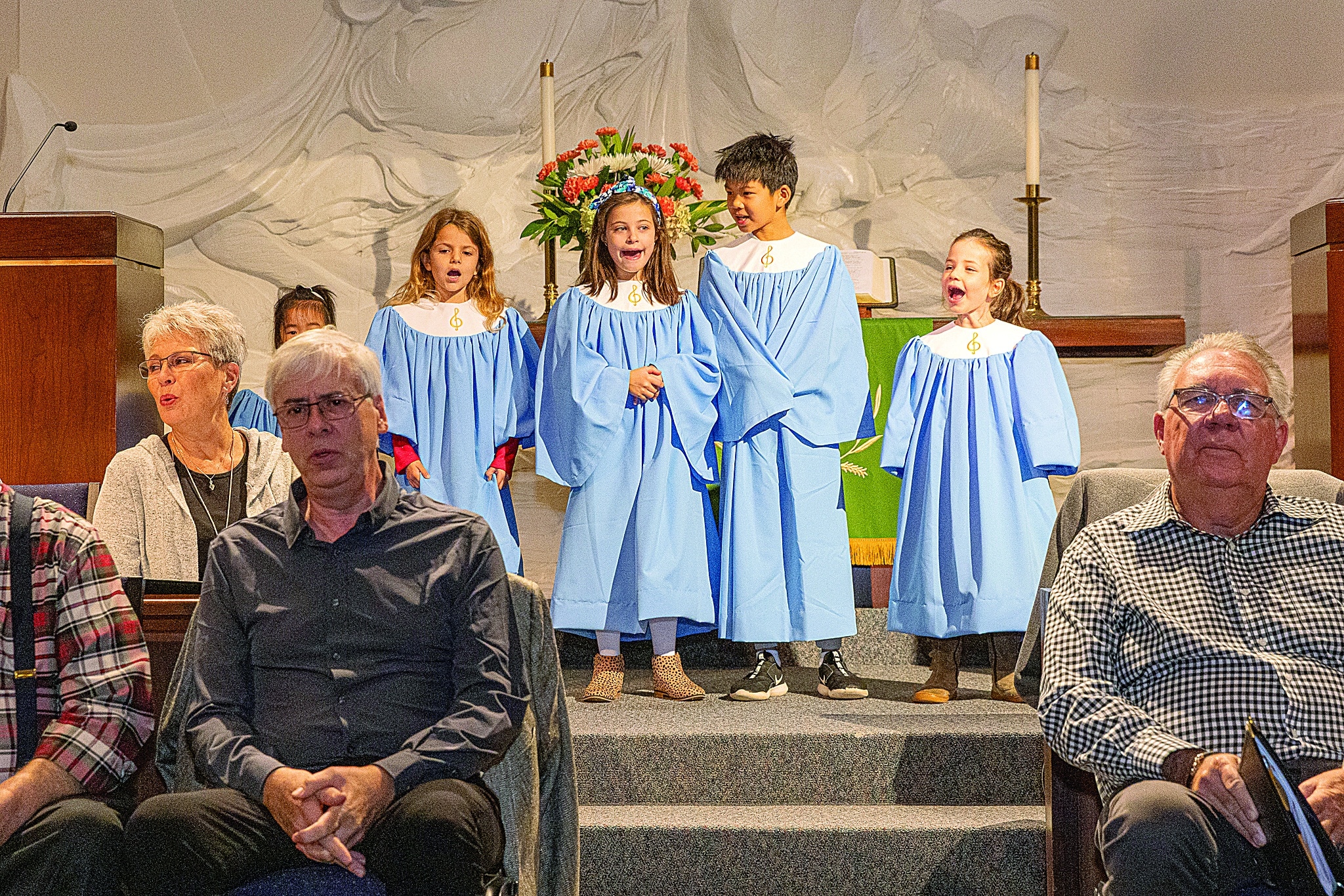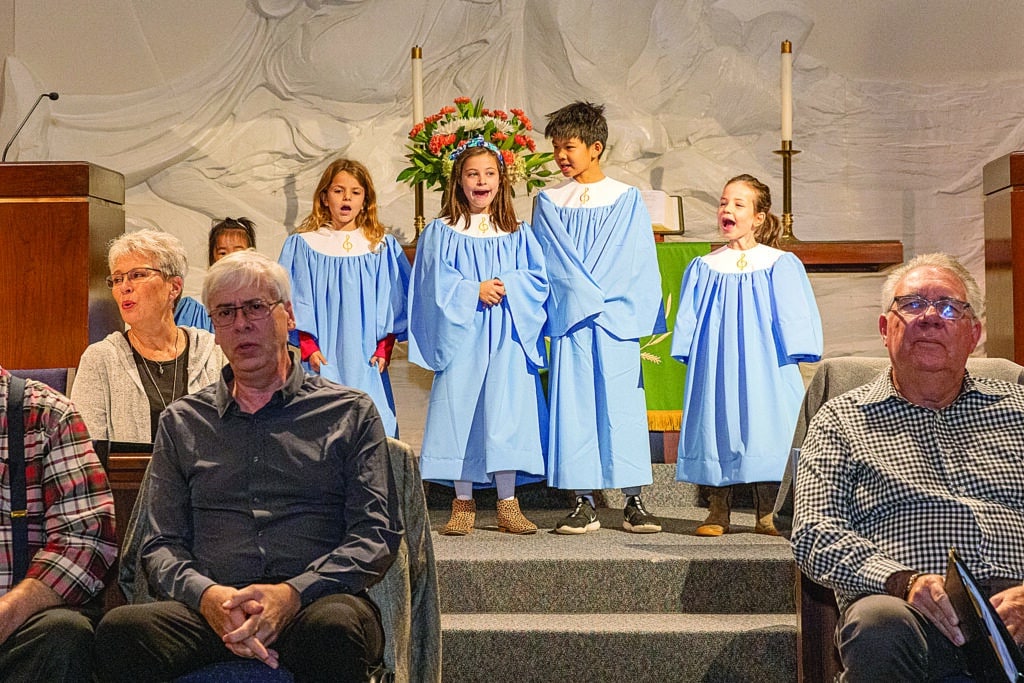 An 11-acre tract of land on the corner of the Simpsonwood property and across Jones Bridge Circle was designated for the construction of the new church. The Conference New Church Development Committee allocated $150,000 for the church construction. Most of the money would be used to excavate and develop the sloping, rocky lot into a usable foundation.
In those days, metal buildings were typically erected to begin the development of a church. Once a congregation was formed and the new church had adequate financing, a permanent sanctuary would be constructed.
George strongly felt that given the potential upscale development of Peachtree Corners, people would be more inclined to notice the new church if a more appropriate wooden building could be constructed and painted to compliment the natural surroundings.
George approached a builder of modular and manufactured homes in Gainesville to price plans and specifications for the new building. He requested a large open area, unobstructed by center supports, that would seat at least 200 people, with two offices in the back and a large, double-door entranceway. George also wanted taller, narrow windows and exterior siding constructed of wood and painted to match the natural surroundings.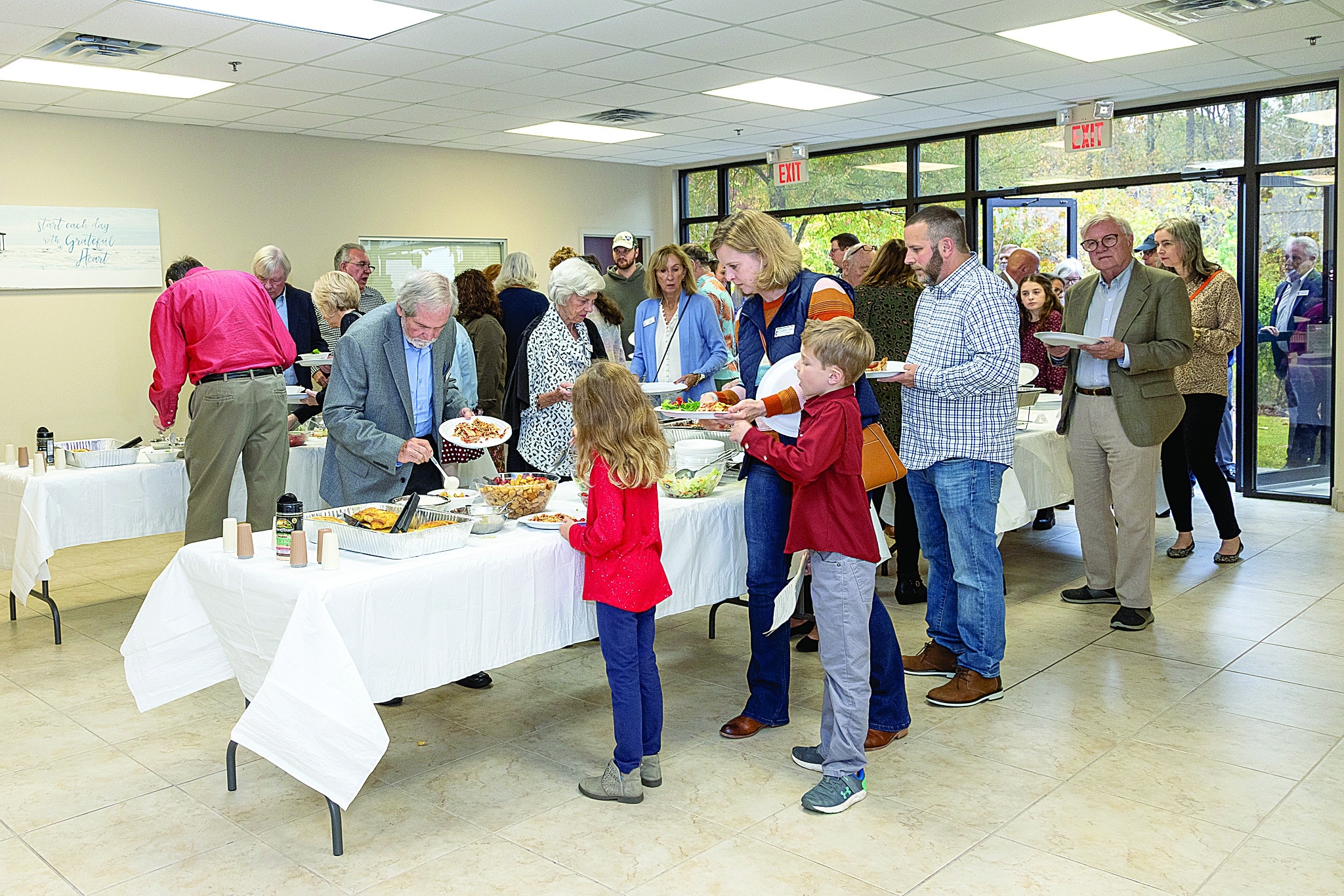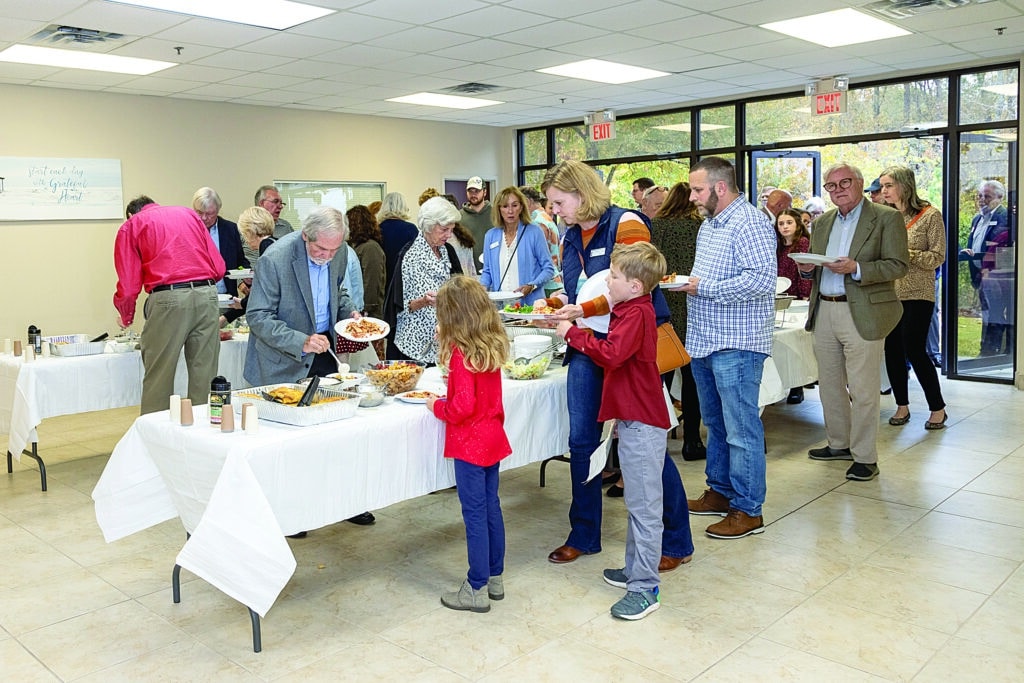 Constructed at a cost of $35,000, the completed building was delivered and set up. Financing for the cost of the project was obtained through the Conference Ten-Dollar Club, a large group of Methodist members who donated the sum of $10 twice each year for the future construction of new churches.
With the "trailer" completed, Simpsonwood UMC had its official beginning on Sunday, March 14, 1982, followed by the Service of Constitution on May 30, 1982. Thirty-seven charter members of the first congregation made their oral petition for Charter.
A covered dish dinner at the picnic pavilion celebrated the new Christian fellowship. Simpsonwood UMC was on its way!
Solid and continued growth
The congregation grew in size, laying a solid foundation while building for the future. Phase One of the master plan called for a magnificent 15,000-square-foot building that was to become the new sanctuary.
On February 10, 1985, the congregation triumphantly walked across Jones Bridge Circle for the groundbreaking ceremony of its permanent church home.
The new sanctuary was completed in time for the church's first service on Sunday, August 24, 1986, followed by the consecration service three weeks later on September 14, 1986.
The "trailer," as the temporary building came to be known, was transported across the street and located behind the Sanctuary, where it served the church's Christian Youth Ministries for many years.
Years later, the congregation held its collective breath as the old trailer was moved a third time to its present location on the east side of the sanctuary and in back of the parking lot.
Through the years, Simpsonwood UMC has continued to grow in size and in membership, creating the need for additional space. In the spring of 1995, the church launched its "Standing on the Threshold" campaign to raise funding for the construction of an education building.
It was finished and dedicated on December 14, 1997. The building currently houses church staff and contains a library, classrooms and the Simpsonwood UMC preschool.
The new millennium brought continued growth, along with the realization that additional space would be required as the congregation grew. In 2004, the concept of a family life center was born.
A building committee was appointed, and in 2005, the "Building in Faith" campaign was launched. The church's initial financial goals were met in September of that year and construction of the Howard Family Life Center was completed in the fall of 2007.
Many more blessings to count
Simpsonwood UMC has been blessed over the years. Under the leadership of its present and past ministerial staff, the church has grown from a handful of charter members in 1982 to a congregation of over 1,600 members today.
Beginning with Founding Minister George R. Freeman, Jr., the church grew from a concept. George served the church from his appointment in June 1981 until June 1988. That month, Dr. Robert Brown continued the Simpsonwood ministry, serving its congregation until June 1990.
At that time, the conference appointed Dr. Laurence McCullough, Jr. as the church's third pastor. Through his 20 years of leadership, the church greatly expanded its membership, facilities and programs to include local, national and international missions.
In June 2005, Simpsonwood UMC was blessed again by the appointment of The Reverend Keith Lawder as Associate Pastor. A member of the congregation since February 1989, Keith became Student Pastor in June 2002 while completing Seminary.
Simpsonwood UMC's future is bright. In 2021, a husband-and-wife team was appointed as co-senior pastors. Susan and Dave Allen Grady are the current pastors and have a long-range vision for the church's continued growth and mission.
The church continues to honor its long-standing mission: "To Know Christ and Make Him Known." Within 40 years, Simpsonwood UMC has moved from a simple trailer to a magnificent sanctuary and surrounding campus that serves a growing, faithful congregation.