Playa Bowls comes to play in Peachtree Corners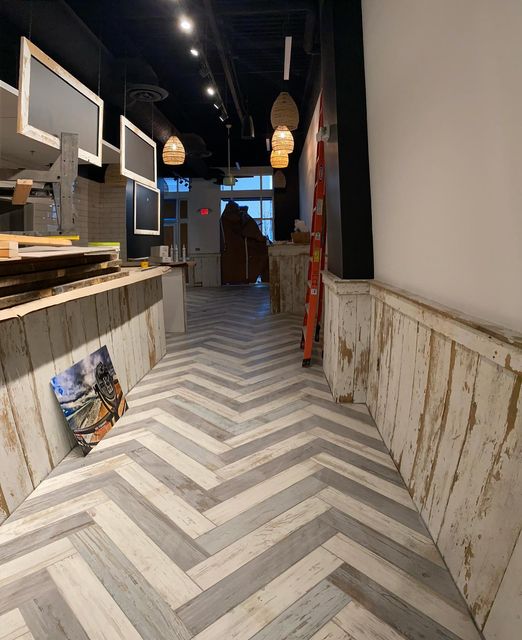 Playa Bowls new shop will open at 5160 Town Center Blvd, Suite 530 in Peachtree Corners. This new store, scheduled to open early this April, will be Playa's 105th location nationwide, and the third location in Georgia. The 1,650 sq foot store is located just off Peachtree Parkway in Peachtree Corners Town Center.
Founded by surfers Abby Taylor and Rob Giuliani, Playa Bowls was born out of the desire to recreate refreshing, healthy versions of exotic acai and pitaya bowls the pair tasted in tropical locales around the world.
Nick Ransom, Operations Manager of Playa Bowls Peachtree Corners, is excited to share this cuisine with the community.
"I decided to open up shop in Peachtree Corners because I saw the potential to not only expand the Playa Bowls brand there, but to add an amazing, healthy option to the Peachtree Corners community. Being on the Town Green, I think this is an amazing addition and meal replacement for children and adults of all ages.
Between the park, yoga events, or even concerts that are held in the green area, we can apply our products to customers that attend any event. We also know how refreshing a smoothie/acai bowl goes such a long way in the hot Georgia summers!" Ransom said.
The Makings of a Renovation Boom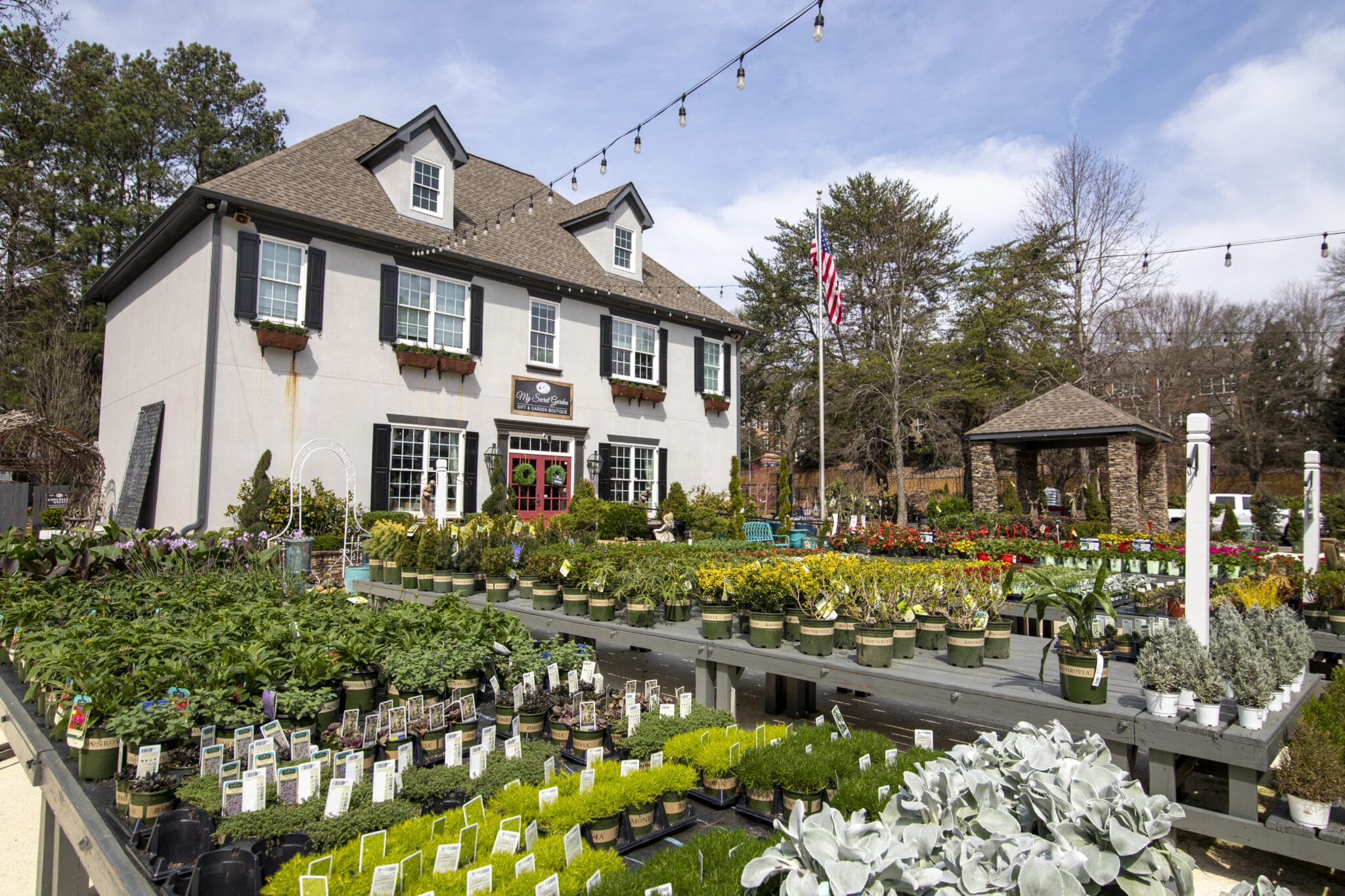 If home is indeed where the heart is, then home improvements and proper maintenance must be the life blood. And as many homeowners in our community have had unprecedented extended time at home between social distancing and remote work, we have seen an uptick in families investing time and money into additions, landscaping and other enhancements to make their time at home that much more enjoyable.
"I researched our permit records and found that in 2020 there were 157 permits issued for residential remodeling. In 2019, that number was 101," reported Peachtree Corners Community Development Director Diana Wheeler. "And five years prior, in 2015, there were 99 residential remodeling permits issued. These numbers indicate that in 2020, residential remodeling increased about 50% over previous years."
For those of us looking to freshen things up this spring, there are numerous local businesses doing great work in the area. We have collected a sampling of those here.
My Secret Garden
My Secret Garden lets you dream about big plans for your next gardening or landscaping project. This boutique garden center services the Peachtree Corners and Norcross area with a variety of plants, trees, custom design services and more.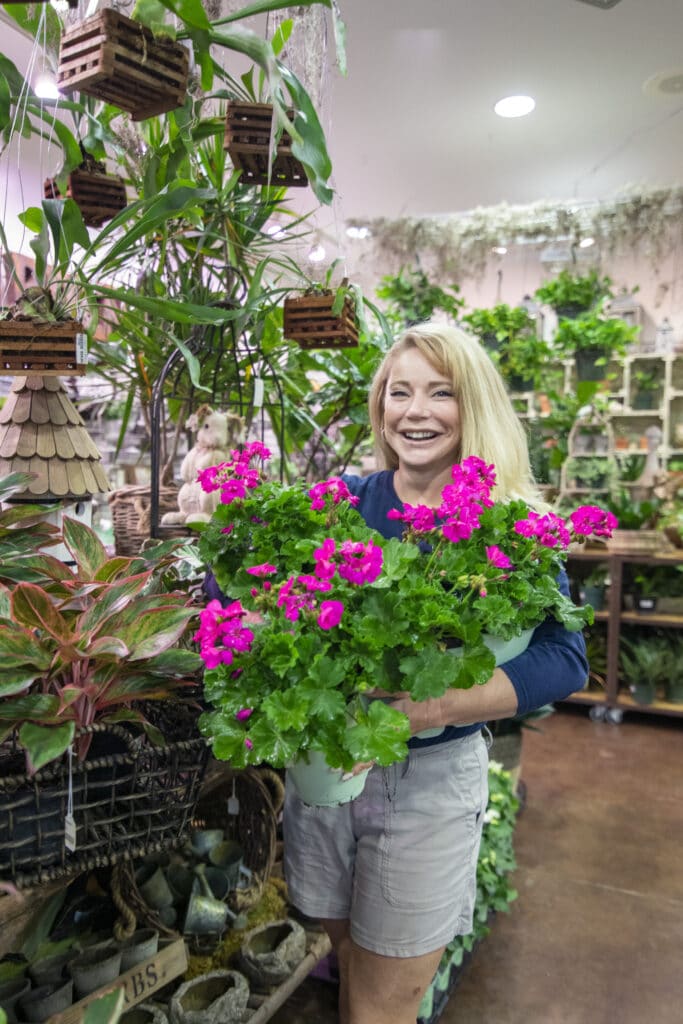 Owner Sonya Harrison's love and loyalty to all things green is evident as she speaks about her work and the current increase in landscaping installations she has seen.
"It's mostly people who want to enjoy their backyard, not as many front yards. People want to sit on their patio, enjoy their backyard or what they see out of their kitchen window, living room or screened-in porch. So, I would say it is definitely more focused on the backyard, so they can cook out and be with their family," Harrison said.
For anyone wondering what to plant this year, My Secret Garden presents countless choices. They've completed their annual yard sale on March 13, but there are always plenty of lovely plants available for purchase.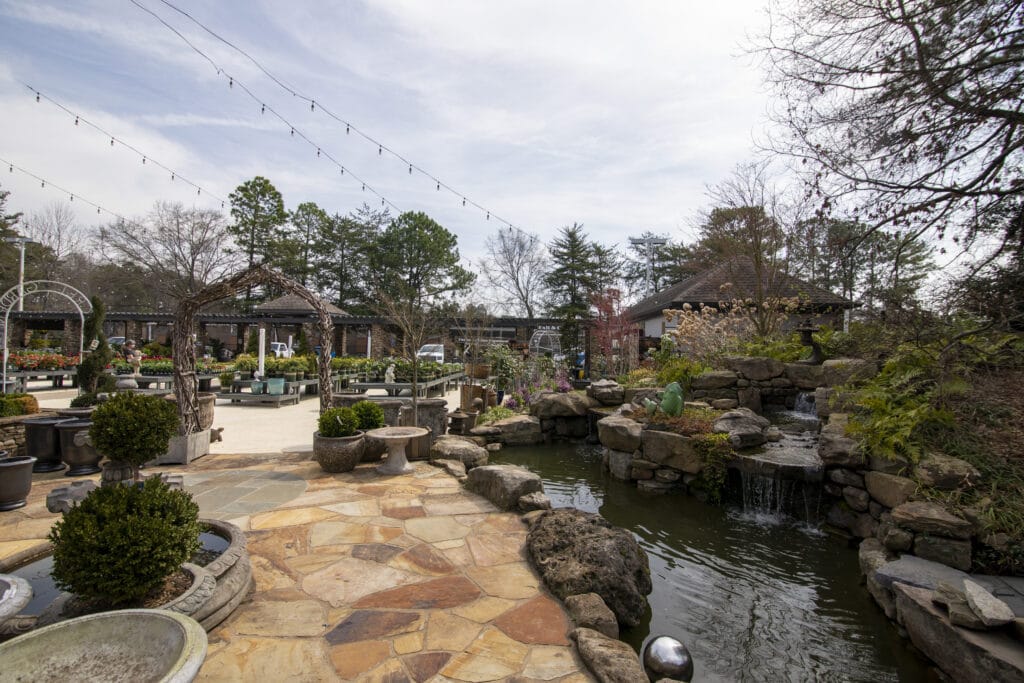 "Being born and bred in Georgia, I am a firm believer that you can never have too many hydrangeas in your yard," Harrison said. "I love hydrangeas, especially multi-blooming hydrangeas. The traditional hydrangeas only bloom once and then they're done for the summer."
Other favorites include azaleas, for their color, and gardenias, for their heavenly smell. But there is a little something for every gardener to keep their thumbs green. For more information, visit mysecretgardenga.com or follow them on Facebook and Instagram.
Premier HVAC
Heating and cooling are commodities that we might take for granted until the air goes out in the heat of summer and we need blessed relief.
Premier HVAC is a second-generation family-owned business located in Peachtree Corners and operated by Peachtree Corners residents. Jackie West serves as the Director of Operations, while her husband Steve West drives the professional expertise necessary to provide exceptional HVAC service.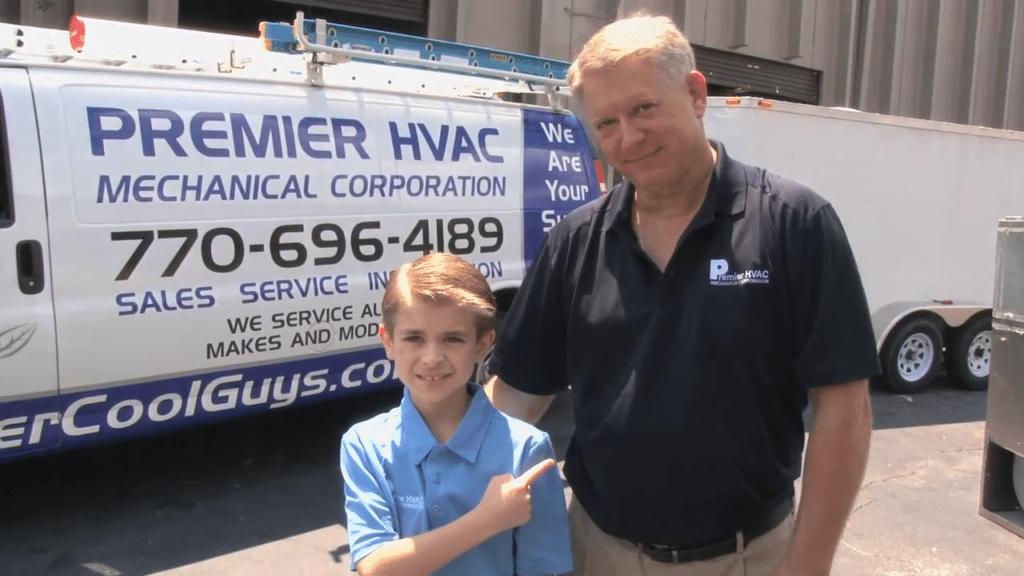 "We have seen an uptick in people replacing their units and things like that because they have a more flexible schedule at home, and don't have to take time off work to meet with the estimator, to see what they have in their homes, to suggest new products, new systems or options on what they might want," Jackie West said.
"We actually did more service last year then we did replacements, because of the pandemic, because people didn't have $3,000 to $6,000 to replace a unit unless absolutely necessary, because that is a big expense," Jacki said.
Premier HVAC services most makes and models of HVAC systems. To learn more, call 770-696-4189 or visit premierhvaccorp.com.
Peachtree Corners Remodeling
Owner Todd Hudson has been in the interior remodeling business with Peachtree Corners Remodeling for a long time, and he has certainly noticed growth recently as kitchen and bathroom projects continue to fill up his schedule.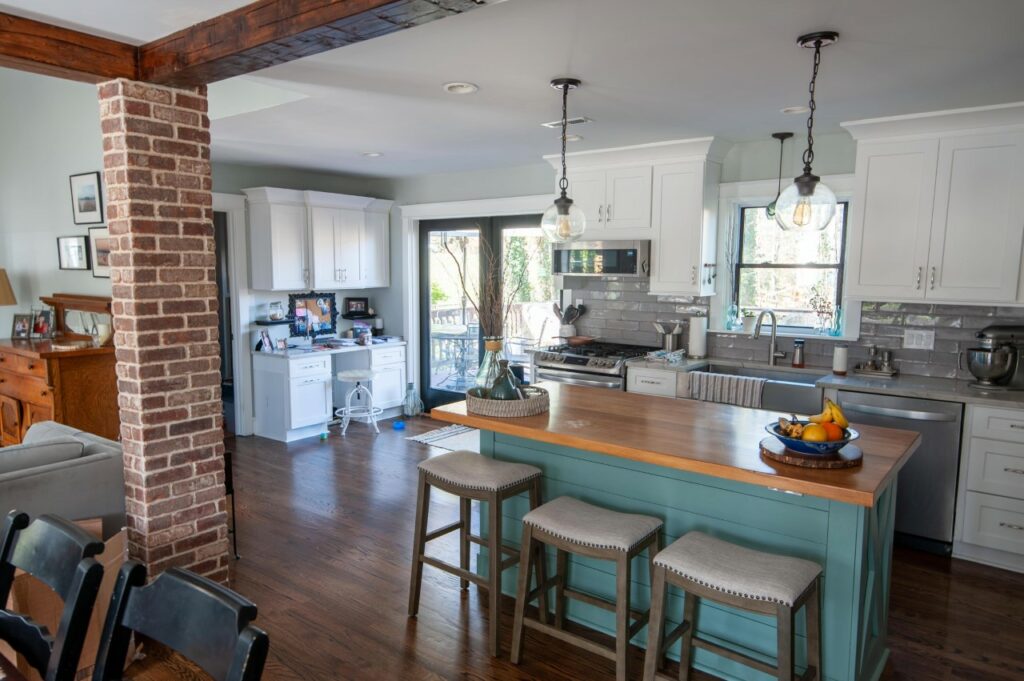 "This has been my best year by far, with 20+ years of doing this kind of work. I'm booked into June," Hudson said. "I attribute it to people wanting to live in Peachtree Corners and there is no inventory of houses, so they improve what they already have."
For more info about Peachtree Corners Remodeling, visit ptcornersremodeling.com or call 770-873-9245.
Renovation Solutions
Operating out of nearby Suwannee, Renovation Solutions covers all manner of renovation work related to home improvement, landscaping, handyman services, welding and fencing. Renovation Solutions Owner Mario Fuentes has been around the block a few times, even working on two televised HGTV projects over the course of his 15-year career (while he worked for other businesses).
"I have been busy, busy, busy. In January — when everybody is slow, and this year the most, but especially this January and February — I have seen more business," Fuentes said.
Fuentes mentioned recent work in commercial spaces, working on lobbies in hospitals. He also mentioned patio work and room renovation, focusing on homeowners' desires to drive up house values.
"People are mainly concerned about how much it is going to bring the house value up. There are some things that will definitely bring value," Fuentes said.
More information on Renovations Solutions can be found at renovationsolutionsrs.com or by calling 770-376-5384.
EV Remodeling
EV Remodeling serves the Greater Atlanta area but has made Peachtree Corners its home base. The business' primary service offerings are home additions and deck repair and construction, as well as kitchen and bathroom remodeling.
Owner Eli Vaknin noted an increase in calls about kitchen remodels, as well as patio and deck builds or improvements. He attributed this increase, in part, to more homeowners working in the home and noticing things they would like to change.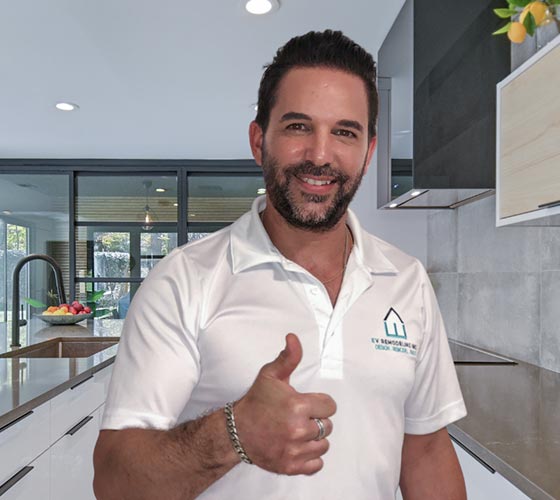 "I see a lot of outdoor living and also a lot of office additions, renovating existing space and turning it into an office or finishing part of a basement to turn it into an office," he said.
Vaknin has noticed an "increase in volume" of kitchen and bathroom remodels "because people aren't traveling as much, going out as much, so they are going to use that money on that 'ugly' kitchen they have been cooking in for a year because they couldn't go to restaurants."
EV Remodeling has received the "Best of Houzz" service award for the last five years, since 2016. For details, go to evremodelinginc.com or call 678-822-7573.
Uncle Jack's Meat House Now Open in Peachtree Corners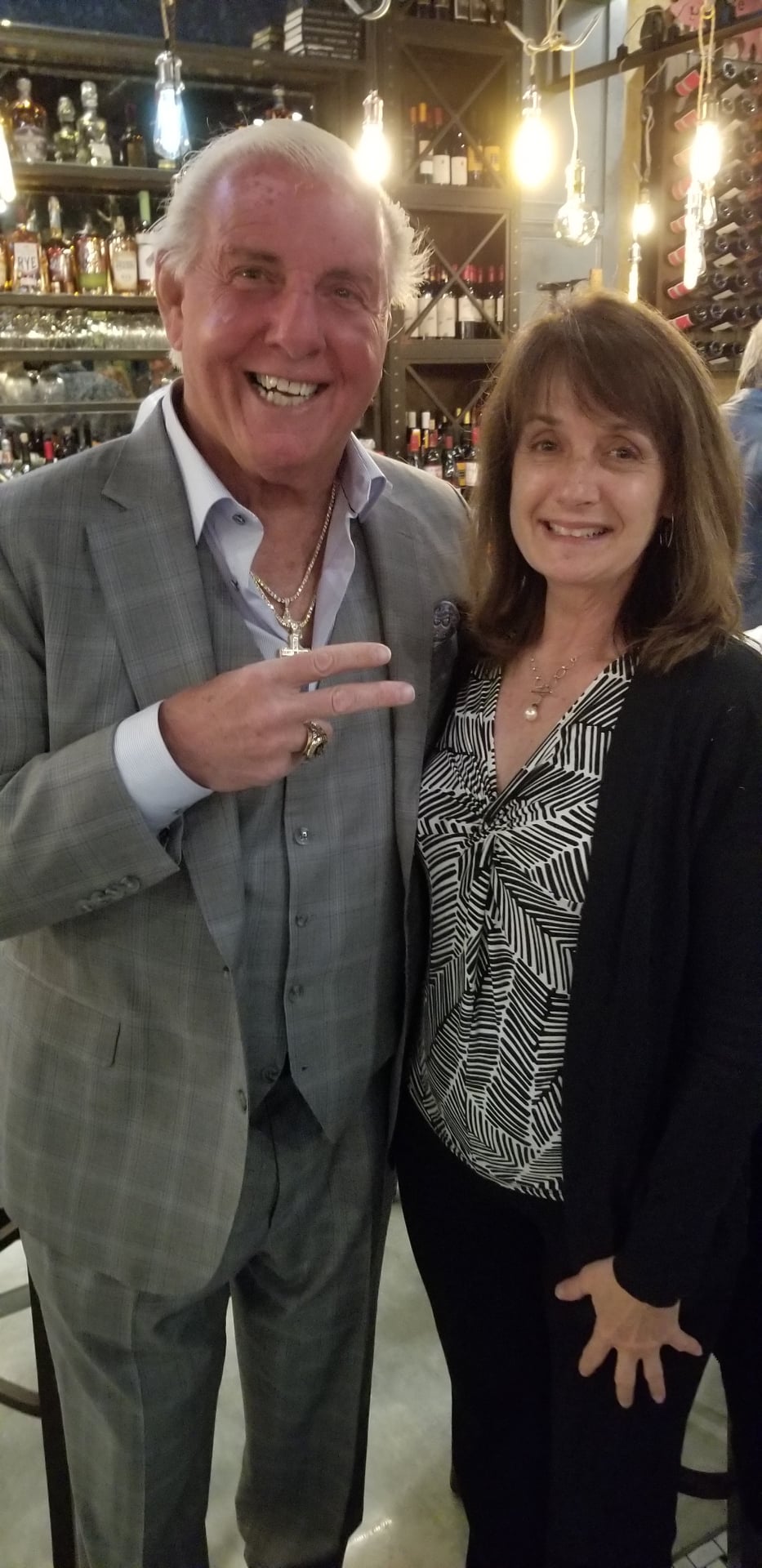 Uncle Jack's Meat House has officially arrived in Peachtree Corners Town Center. The soft open of invited guests was held in early March, including such notable faces as WWE's Ric Flair and sportscaster Brad Nessler.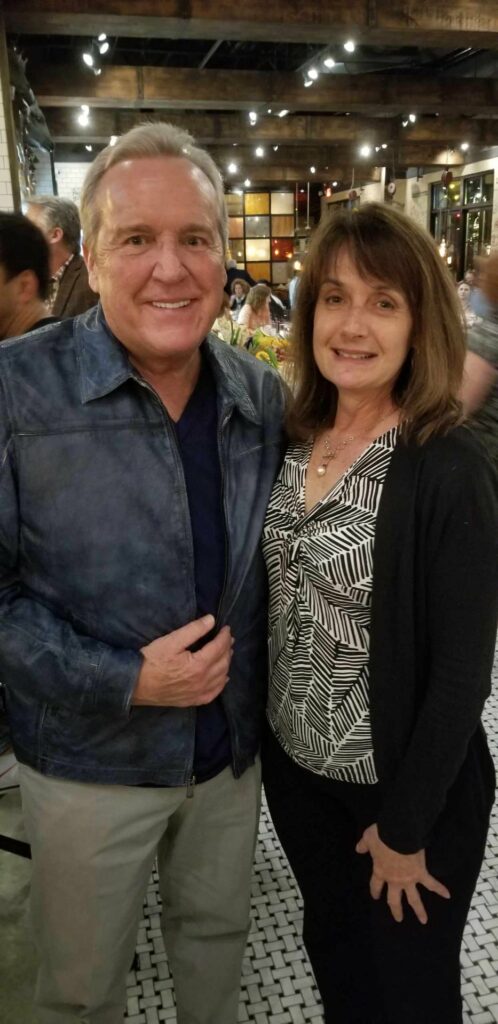 According to unclejacksmeathousepeachtree.com, "The neighborhood grill gets Uncle Jack's food and decor treatment, and the result is something completely new upscale grill food from appetizers to sandwiches, salads, and steaks."
Opening the Peachtree Corners location has been in the works for about three years, according to founder Willie Dugel. He recognized the great potential of Peachtree Corners Town Center and wanted to bring his unique Uncle Jack's flair to the mix.
"I said okay, what does the area need? What is the business going to be? How's it going to develop? I looked at the other restaurants that were there so then I customized and developed the Meat House menu with about 10 unique item just for Peachtree Corners," Dugel said.
One point of difference for Uncle Jack's is that they have an array of offerings that are available at every location, and then regional menu items that are only available at that specific location. This allows for a diverse and adaptable dining experience in each location, (Astoria, Ny., Duluth, and now Peachtree Corners).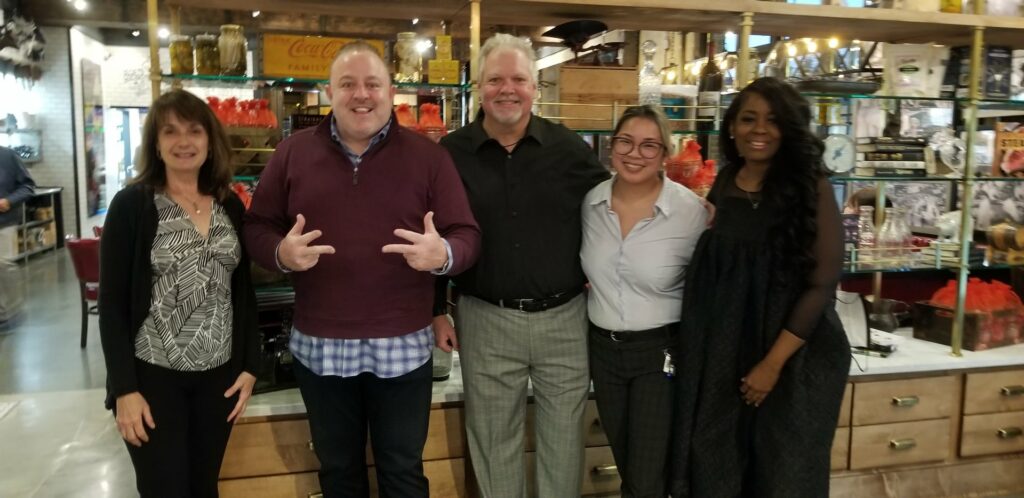 The restaurant now accepts limited reservations through their website or their number at 470-532-1010.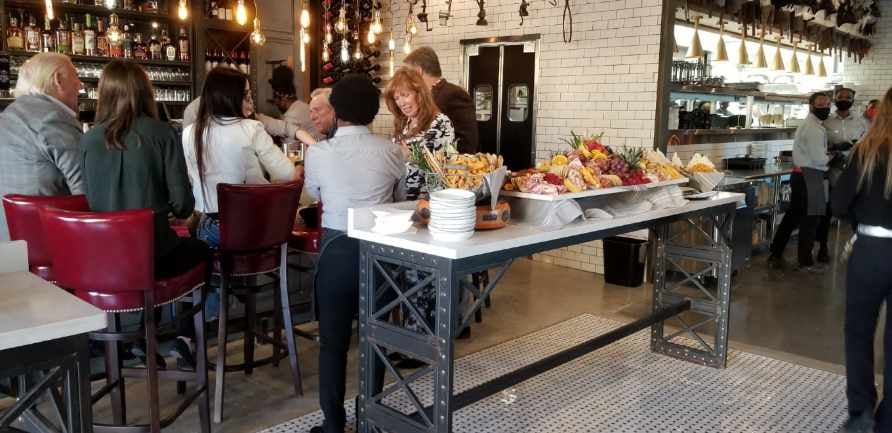 They are open each week from Wednesday through Sunday, from 4-9 P.M on Wednesdays, Thursdays, and Sundays. Fridays and Saturdays the restaurant stays open for an additional hour. They are now hiring staff in many different positions, working towards a full week schedule.
Have an Easter Feast or Spring Features from Firebirds Wood Fired Grill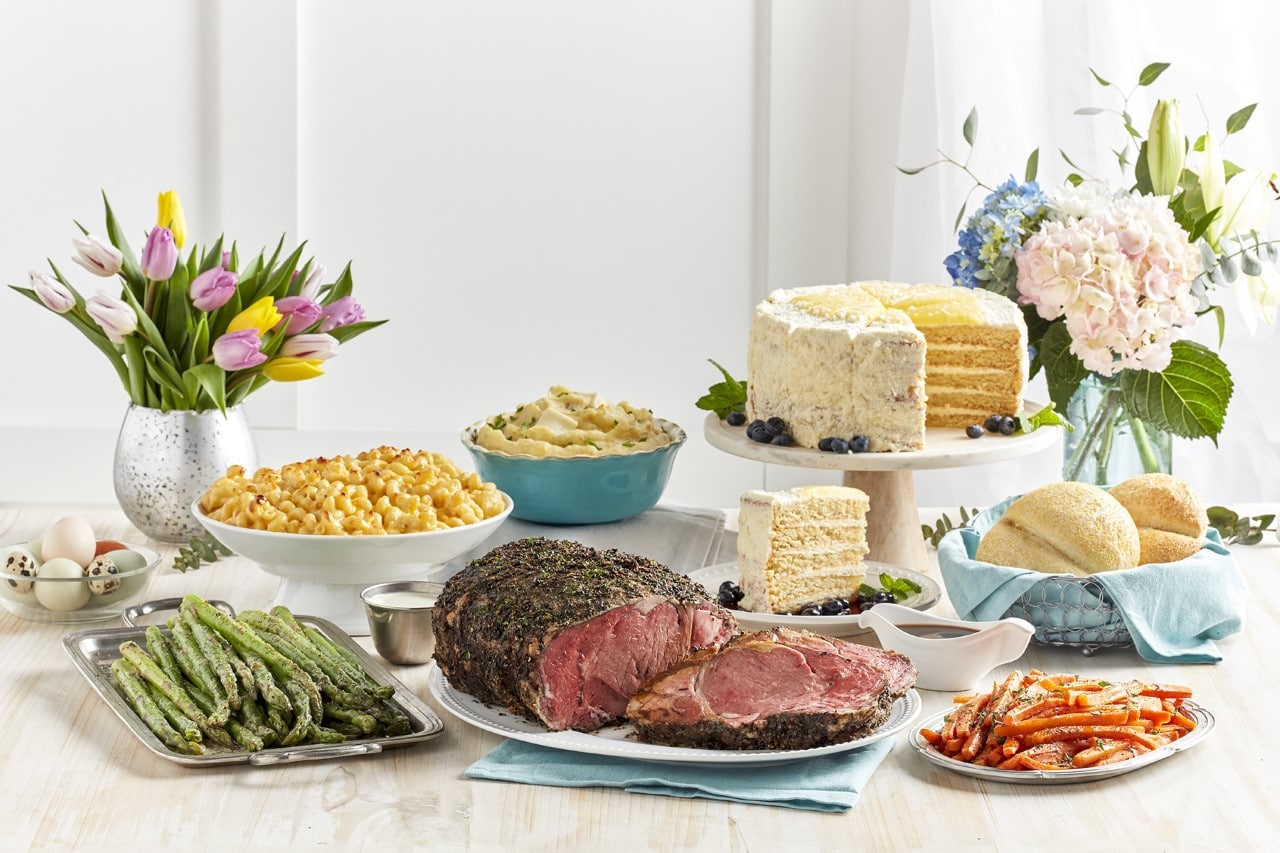 Easter Feast at Firebirds
Firebirds will be offering their Slow Roasted Prime Rib or Ham Feast available to pre-order by March 31. In addition to Easter Feasts, they are offering the Slow Roasted Prime Rib or Ham a-la-carte! You can also add on Mimosa Kits, Family Size Salads, Appetizers & more.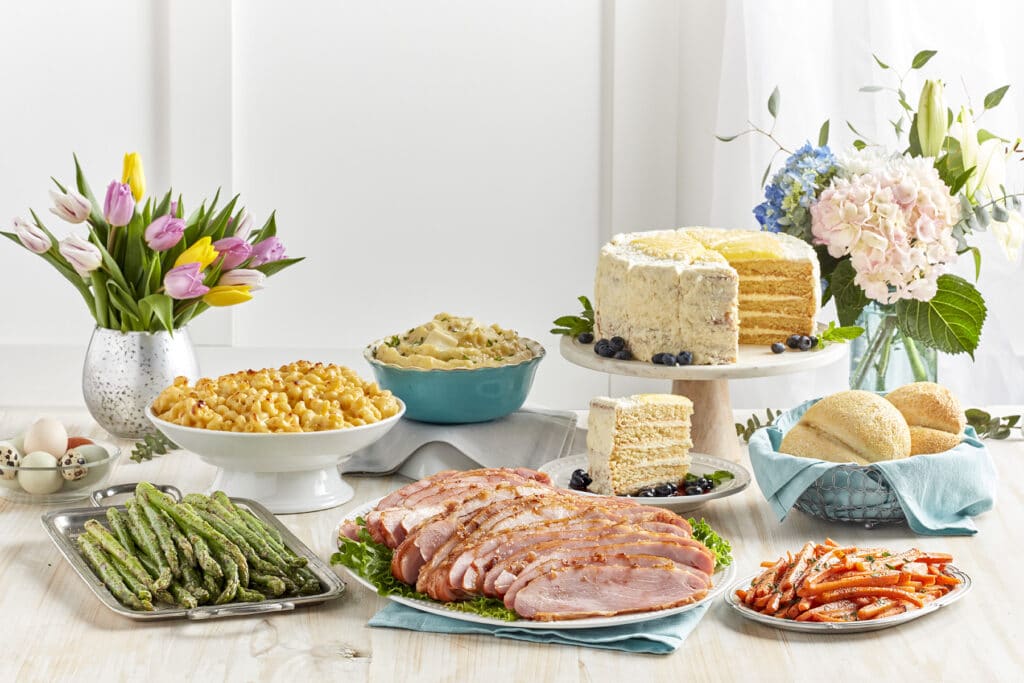 Full menu: firebirdsrestaurants.com/easter-feast
Spring Features
Seasonally Inspired, Scratch Prepared Offerings are available March 17 – April 27 for dine-in, curbside pickup or delivery!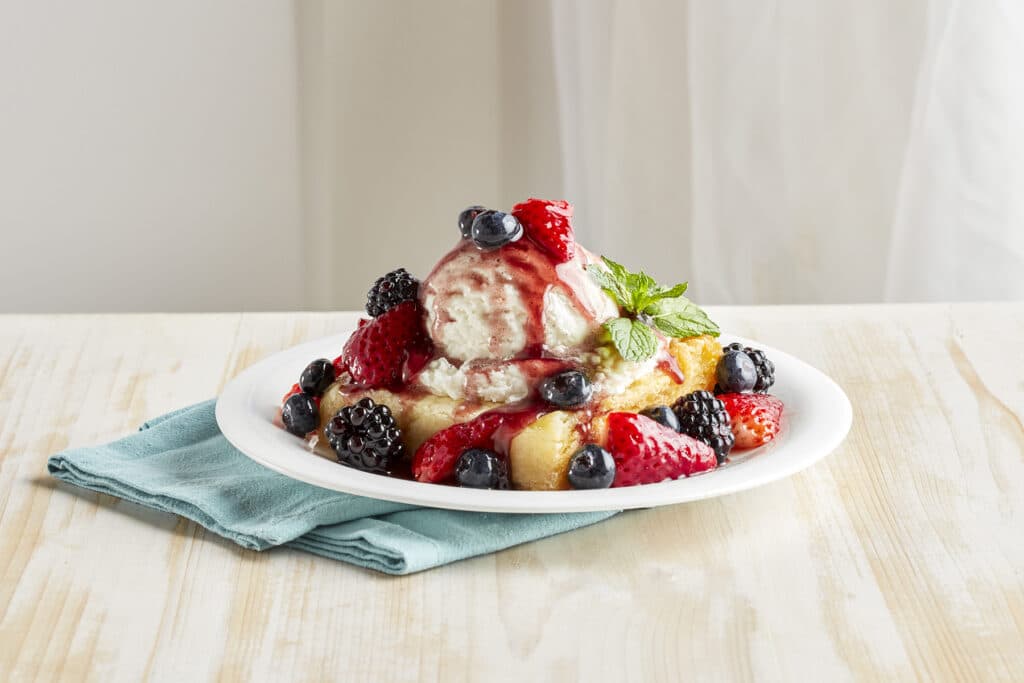 Full Menu: firebirdsrestaurants.com/spring-features