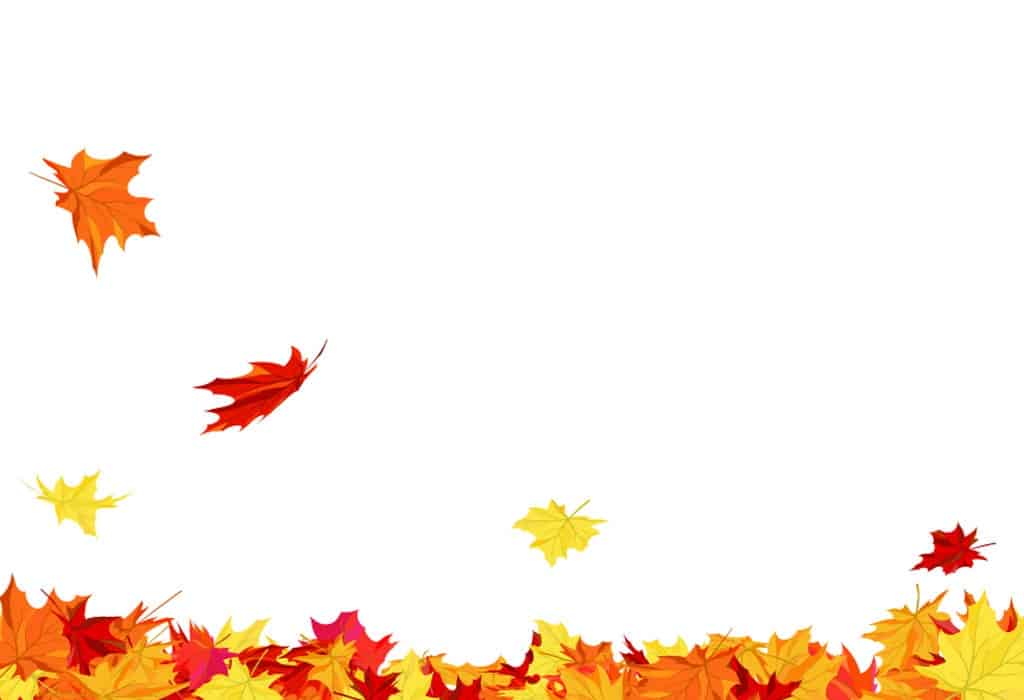 From pumpkin patches and apple orchards to fall festivals and Halloween events.
It's that time of year. Pumpkin spice wafts through the air, which is blowing in as crisp as a newly picked apple. The season invites everyone to get outside and enjoy the cool weather before winter sets in.
There is plenty to see and do this autumn. Here's a list of some of the top events happening around the Peachtree Corners area over the next few months.
Pumpkin Patches and Corn Mazes
Immerse yourself in pumpkins and pick your way through the corn fields. Plenty of places make it easy to do one or both.
Mt. Carmel United Methodist Church in Peachtree Corners will sprout a Pumpkin Patch, Oct. 9-31, where everyone can choose among a variety of pumpkins and gourds. It's open Monday to Thursday, 12-7 p.m.; Friday, 12-8 p.m.; and weekends, 11 a.m.-8 p.m. Story time is held there Saturday mornings at 11 a.m.
The church will also host a Fall Festival and Trunk or Treat on Sunday, Oct. 23 starting at 4 p.m. Check out MtCarmel-umc.org or facebook.com/MtCarmelUMC to get details.
Peachtree Farm in Peachtree Corners has planned a Tailgate for Tomatoes event for Saturday, Oct. 22, 2-5 p.m., that features a pumpkin patch and pumpkin chunkin'. There will also be food, an artisan and plant sale and college football watching. Admission is free. Find more info and a place to register at peachtreefarm.org.
Kids are kept busy at the Buford Corn Maze. The maze, course, is a highlight, but so is the Haunted Forest. There's more — pony rides, hayrides, animals to visit, a pumpkin patch and the Barnyard Grill. The Haunted Forest runs through Sunday, Nov. 6 and the Corn Maze is open through Sunday, Nov. 13. Tickets are $16 for the maze and $16 for the forest; combo tickets are available at $28. Check hours and more info at bufordcornmaze.com.
In Lawrenceville, Randy's Pumpkin Patch has an inflatable corn maze, carnival games, pony rides, bungee jump, train ride and lots more to do. The fun continues through Oct. 31; it's open 11 a.m.-9 p.m. Sunday through Thursday and 11 a.m.-10 p.m. Friday and Saturday. Admission is $5 and ages 15 and under are free with a paid adult. The rides require tickets, which are $1 each or 25 for $20. There are details at randyspumpkinpatch.com. A few more pumpkin patches that feature corn mazes are within driving distance. Warbington Farms in Cumming, warbingtonfarms.com, is open through Nov. 5 and offers a spooky experience for visitors who opt to do the Flashlight Corn Maze at night. In Holly Springs, Cagle's Farm, caglesfarm.com, has fun that runs through Oct. 30 with bonfires, wagon rides and an animal barnyard as well as an Apple Cart that sells apple cider and caramel apples.
Apple Orchards
Head a bit further north to get the season's tastiest treats — fresh, crispy apples. There's a well-loved festival and lots of orchards up that way.
The 2022 Apple Festival in Ellijay runs for two weekends, Oct. 8-9 and Oct. 15-16 at the Ellijay Lions Club Fairgrounds. Of course, the festival features apple-based foods, drinks and crafts. Other highlights include a parade, antique car show and more than 300 vendors offering a variety of handmade items.
Hours are 9 a.m.-6 p.m. on Saturday and 9 a.m.-5 p.m. on Sunday. Admission is $10 per person; children 12 and under are free. Go to georgiaapplefestival.org for additional info.
In the Ellijay area, local orchards invite families to come in and do their own apple picking. Pluck the fruit right off the tree or stop by their markets and choose from freshly made selections that include jams, pies, ciders and apple cider doughnuts.
Below are three of the most popular orchards, but you're likely to come across others that are less well known but just as wonderful.
B.J. Reece Orchard, reeceorchards.com, has farm-fun activities on Saturdays and Sundays and is known for their fried pies. At Hillcrest Orchards, hillcrestorchards.net, visitors can pick apples and enjoy the petting zoo and playground, among other activities. There's apple picking and a pumpkin patch at Red Apple Barn, redapplebarn.com, as well as a market stocked with goodies.
Fall and Harvest Festivals
Hayrides, scarecrows and…vintage German cars? Festivals abound this fall so everyone can find something that interests and excites them.
Take a trip to the farm on Saturday, Oct. 15, 12-4 p.m., at Harvest Homecoming in Duluth's McDaniel Farm Park. Admission is free to partake in crafts, old-time games, farm tours, hayrides and s'mores. Visit GwinettParks.com to find details.
The 2022 Trick or Treat Trot Family Fall Festival & 5K, hosted by Easterseals North Georgia, is set for Saturday, Oct. 15 at Thrasher Park in Norcross. The race has a $30 registration fee and starts at 8 a.m. The Fall Festival continues the fun, 10 a.m.-2 p.m., with food, music, costumes and more. Visit trickortreattrot.com to learn more and sign up.
For something completely different, consider dropping in at Stone Mountain Park for the Highland Games and Scottish Festival on Saturday and Sunday, Oct. 15-16. There will be kilts and tartans, pipe and drum music, and food and drink as the clans go head-to-head in music, dance and athletic competitions. Get the whole story at smhg.org.
Head over to Best Friend Park in Norcross on Saturday, Oct. 29. From 8 a.m. to 6 p.m., the park will be alive with music, a parade, food and crafts to honor loved ones who have passed on. The Dia de Los Muertos celebration is free, and more info can be found at GwinettParks.com or by calling 678-277-0222.
There will be 250 classic German automobiles — BMWs, Audis, Porsches, Mercedes Benzes and more — on display at the Deutsche Klassic Autoberfest in Downtown Norcross Saturday, Oct. 29, 10 a.m.-3 p.m. It's free to enter and activities are planned for kids of all ages, polka music, German food and beer. Go to norcrossga.net or deutsche-klassic.com to find out more.
If you want to experience a more classic Oktoberfest, head to Helen, where visitors can celebrate all things German with dancing, music, food and, of course, beer. The festival is held in the riverside Festhalle, with revelers dressed in lederhosen and dirndls as they dance the polka.
The party starts in September and runs through Oct. 30, starting at 6 p.m. through the week and 1 p.m. on Saturdays and Sundays. It's open to all ages. Admission is $8 during the week, $10 on Saturdays and free on Sundays. Get the important info on the Helen Chamber site, helenchamber.com.
The Father's House Church in Peachtree Corners has planned Harvest Fest 2022 for Monday, Oct. 31 in celebration of the season's beauty with free food, games and treats for the whole family. Hayrides and a bouncy house round out the day of fun.
Also, mark your calendar for December 17 and 18 when the church will present Christmas: Now, Then and Forever! with songs, dances, live music and poetry. Visit TheFathersHouseatl.org or facebook.com/fathershouseatlanta for more.
The Cumming County Fair and Festival brings carnival food, amusement rides, live music and entertainment to the Cumming Fairgrounds Oct. 6-16. Admission is $10 for ages 11 and up, free for kids 10 and under. Get hours of operation and other details at cummingfair.squarespace.com.
If you want more autumnal celebration, there's the Snellville Fall Festival on Saturday, Oct. 22, 12-6 p.m. on the Snellville Town Green. There'll be music, plenty of food, arts and craft vendors and costume contests. A $15 all-day activity band lets visitors enjoy multiple inflatables, a rock wall, gaming bus, nine-hole mini golf and more. Visit experiencesnellville.com/snellville-fall-festival for additional info.
Atlanta Botanical Garden's Scarecrows in the Garden showcases dozens of scarecrows created by local artists, crafters and youth groups. It kicks off Oct. 1 and continues through Oct. 30. The toddler-friendly Goblins in the Garden is set for Oct. 23, 10 a.m.-4 p.m. These events are free with garden admission. Click on the calendar at AtlantaBG.org for info.
If you really like scarecrows, you can view a more than 150 for free in Downtown Alpharetta during Scarecrow Harvest, Oct. 3 through Nov. 1.
Trick or Treat and Other Halloween Events
Although Halloween is celebrated on Oct. 31, there are ghosts, witches and other creatures haunting the area for several weeks around the end of the month. Several places welcome them in and even find ways to entertain them.
Kids are invited to trick or treat during Train or Treat at the Southeastern Railway Museum in Duluth on Saturday, Oct. 22, 11 a.m.-3 p.m. The day includes music and a costume contest for ages 12 and under. The event is free with museum admission.
The museum also has a few special events in November. On Nov. 13, there'll be Holiday Decorating from 1-5 p.m., and Santa Arrives on Nov. 19, 1 p.m. You'll want to get advance tickets for that. Learn more at train-museum.org.
The Spooktacular Skate Party on Friday, Oct. 21, 6-8 p.m.,is an evening of spooky fun for kids aged 5-18 (and their parents/guardians) at Pinckneyville Park in Norcross. Everyone is encouraged to wear a costume and bring skates and a bag to hold candy. The entry cost of $5 covers games, crafts and a costume contest. For more info, visit GwinettParks.com or call 678-277-0920.
Boo at the Zoo gives the little ones an opportunity to dress up and have fun. The Halloween festival, held at ZooAtlanta on Oct. 22, 23, 29 and 30, 9 a.m.-3 p.m., is filled with whimsical characters, yummy treats and a chance to meet animals from around the world. Boo at the Zoo is free with general admission. The Events page at ZooAtlanta.org is the place for more information.
Fernbank Museum's annual Dino Trick or Treat will be held Oct. 29, 10 a.m.-1 p.m. Visitors should wear costumes and expect treats. Also plan to visit the museum on Oct. 22, 10 a.m.-1 p.m., for Creepy Crawlies, an event that spotlights creepy animals and spooky crafts. The event is free with general admission. Click on the calendar at FernbankMuseum.org for further info.
Ghost Tours and Haunted Houses
How about a ghost tour? It's a great way to get in the Halloween spirit. Sometimes the goblins move around and other times, they stay put in haunted houses and other spooky spots.
Lawless Spirits is a walking ghost tour guided by costumed characters. Courtesy of Lionheart Theatre, it runs Oct. 13-16 with two shows per night, 6:30 p.m. and 8 p.m. Audience members will walk through the streets of Norcross while being regaled with stories about local ghosts, murders and bank robberies. Tickets run $15 per person and can be purchased at lionhearttheatre.org.
A local favorite is the Decatur Ghost Tour. The tour is available year-round, but this is the best season to catch it. It's an after-dark walking tour that meets up in downtown Decatur and meanders through the streets with several stops that have seen paranormal activity. Adults and children are led by a psychic and paranormal investigator. Tickets are $20 for adults and $12 for kids aged 10 and under. DecaturGhostTour.com is the site for more info.
If you're willing to venture further into the city, try Capturing the Spirit of Oakland Halloween Tours in Atlanta's Oakland Cemetery. After dark, Oct. 20-30, costumed docents guide visitors through cemetery and tell stories of notable and notorious residents. There's also a Haunted Hunt Scavenger Hunt that runs Oct. 1-31. Tickets are $42 for adults, $30 for kids 4-12 and free for children under 4. Details and tickets can be found on the Events page at OaklandCemetery.com.
Duluth High School's Wildcat Theatre has been magically altered. On Saturday, Oct. 15, 4-6 p.m., little folk are welcomed to tour the Enchanted Theatre. After dark, there'll be a transformation, and 6:30-9 p.m., it becomes a Haunted Theatre for older kids. Find out more at duluththeatre.weebly.com.
Everyone knows that Six Flags Over Georgia is home to thrills for all. Through Oct. 31, during the day, families can get into the Halloween mood with the Kids Boo Fest. At night, however, Fright Fest calls forth ghosts and ghouls that terrify even the stout-hearted. Additional info, including ticket pricing, is at SixFlags.com/overgeorgia.
Of course, Netherworld Haunted House is arguably the area's most popular fright experience. It runs through Nov. 12 at its Stone Mountain location. The haunted house, known for its terrifying special effects and live actors, is recommended for adults and teens. Go to fearworld.com for details and tickets. Also check out the Netherworld Escape Room; learn about it at EscapeTheNetherworld.com.
Halloween Shows
You can always stream your favorite scary film classics, like "Nightmare Before Christmas," but it can be more fun to participate in some of the live Halloween-themed entertainment in the area.
Wesleyan School in Peachtree Corners presents Legend of Sleepy Hollow, based on the classic gothic tale by Washington Irving. This outdoor immersion experience will be held at the Cross Country Trails at the Hoyt Family Athletic Complex Oct. 20-22. Find more info at wesleyanschool.org/arts/drama.
The classic camp film Rocky Horror Picture Show will have two showings on Saturday, Oct. 22, 8 p.m. and 11:30 p.m., at the Red Clay Music Foundry in Duluth. Admission is free and first come, first served. This is for mature audiences only — ages 18+ — and not for the easily offended. Audience participation is encouraged, and free prop kits will be provided. If you want to know more, go to duluthga.net/community/rocky_horror_picture_show.php.
Here's another one for the older crowd. One Stop Norcross will host a Date Night Mystery, complete with femme fatales and crooked detectives, on Saturday, Nov. 5, 6-8:30 p.m. Adults 18 and up will enjoy a meal and murder mystery game for a $20 admission fee. Uncover more info at GwinettParks.com or by calling 678-225-5400.
No matter what you enjoy — dinner and a show, carnival rides, communing with nature — fall is the perfect time to get out there and do it. You may even want to try something new.
Rainbow Village adds three new members to its board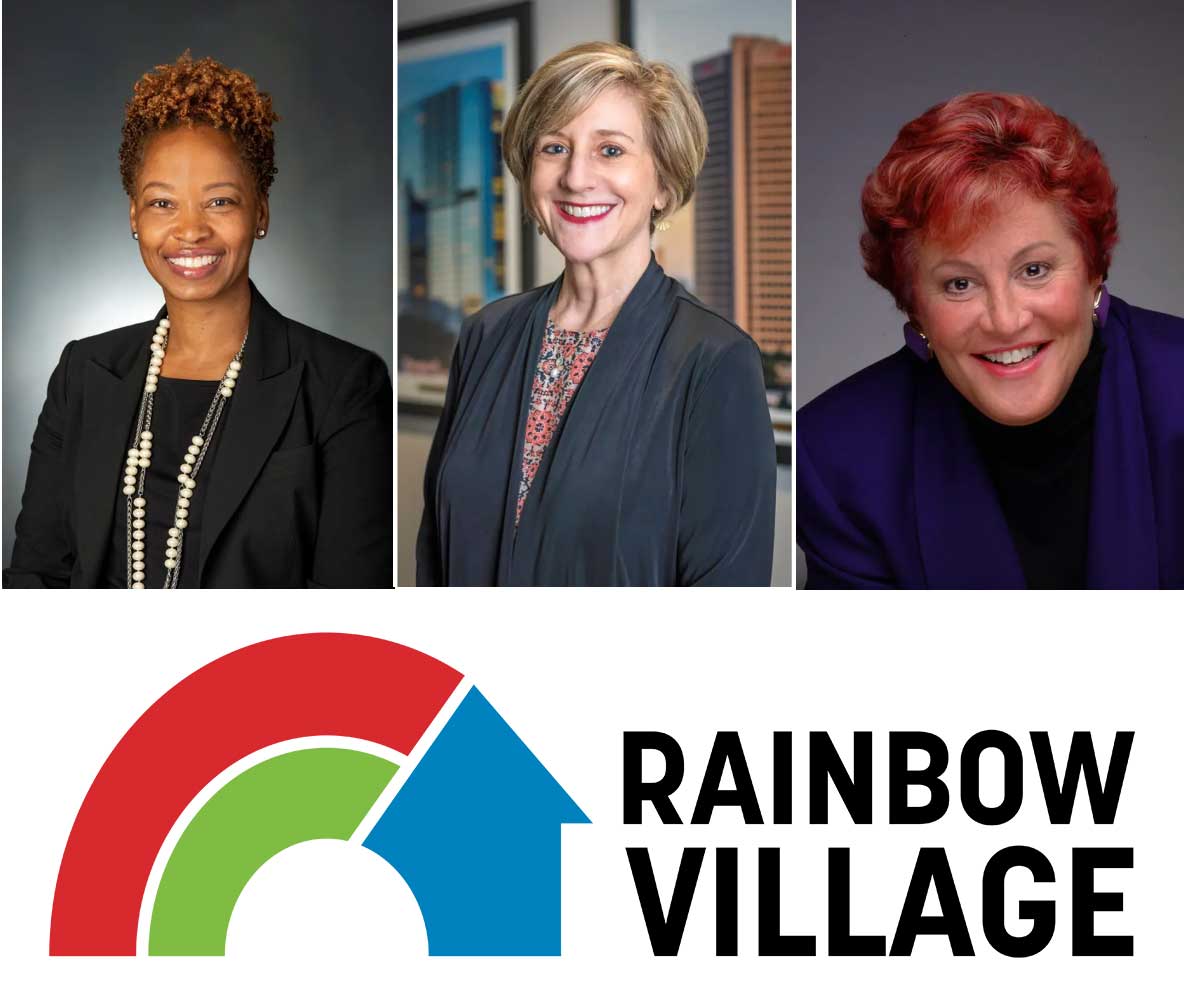 Three new members of the board of directors of Rainbow Village have been announced. They are Deon Tucker of Decatur, Susie Collat of Peachtree Corners, and Deborah Latham of Atlanta.
Melanie Conner, CEO for Rainbow Village, says: "Not only are they wildly successful powerhouses in their own right, but each of these women has a long history of giving back to the community."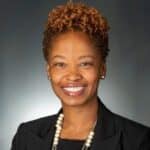 Deon Tucker is Georgia Power Company's Metro North Regional Director, and leads the company's external affairs activities for DeKalb, North Fulton, Gwinnett and Rockdale counties. She has earned a bachelor's degree from Georgia State University and a Master of Science in Organizational Leadership from Troy University. She serves on the board of directors for the Gwinnett Chamber of Commerce, Council for Quality Growth, Georgia Gwinnett College Foundation and Gwinnett Technical College.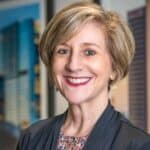 Susie Collat is a former owner of two businesses, Mayer Electric Supply Company, Inc. and Peachtree Awnings. She serves on the advisory board of the Special Needs Schools of Gwinnett, where she was president for five years. She has also served as a board member of the Dare to Hope Foundation where she was actively involved in its fundraising activities, and as a member of her local school council. In 2004, she was recognized with the Women of Achievement Award from Atlanta's oldest and most diverse synagogue, The Temple. This Peachtree Corners' resident is a graduate of Tulane University with a degree in Communication and Business.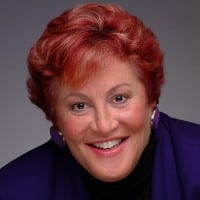 Deborah Latham, retired, founded Georgia Tank Lines in 1996. As CEO, she helped fuel the expansion of her trucking company that transported gasoline, diesel, jet fuel, and ethanol. Deborah continues as a role model for other female entrepreneurs, having shattered the glass ceiling in the male-dominated petroleum industry. She has served on the boards of the National Association of Women Business Owners, Visions Anew and Good Mews. She is a graduate of the University of Tennessee.
This material is presented with permission from Elliott Brack's GwinnettForum, an online site published Tuesdays and Fridays. To become better informed about Gwinnett, subscribe (at no cost) at GwinnettForum
High Museum to Present Ancient Nubian Art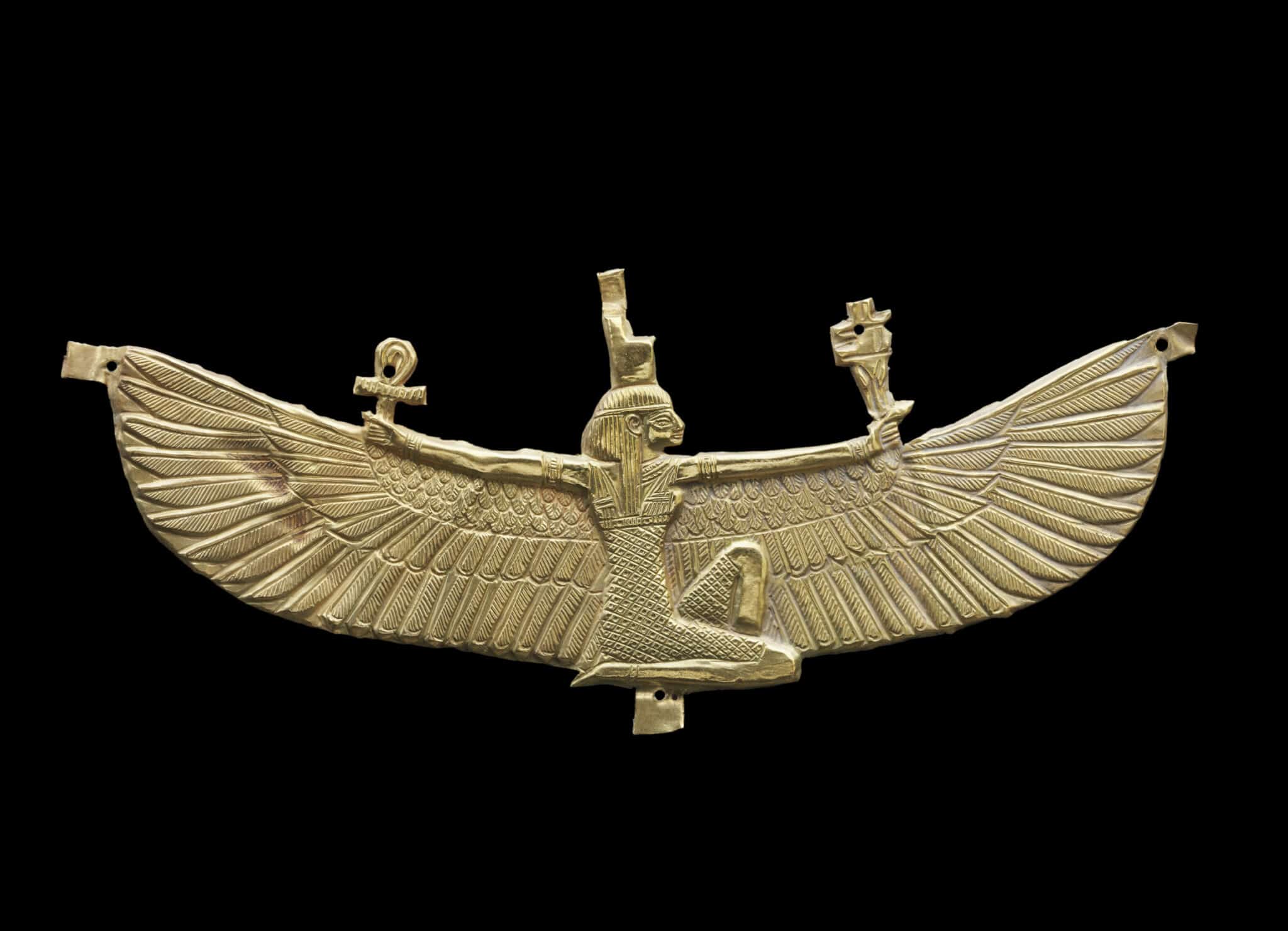 The High Museum of Art in Atlanta will present "Ancient Nubia: Art of the 25th Dynasty from the Collection of the Museum of Fine Arts, Boston" from June 2 to September 3.
The exhibition will be presented on the Second Level of the High's Anne Cox Chambers Wing and feature more than 200 masterworks drawn from MFA Boston's vast holdings, now the largest and most comprehensive collection of ancient Nubian art and material culture outside of Africa.
For more than 3,000 years, a series of kingdoms flourished along the Nile Valley south of ancient Egypt in the Nubian Desert of modern-day Sudan. The works in the exhibition highlight the skill, artistry, and innovation of Nubian makers and reflect the wealth and power of their kings and queens, who once controlled one of the ancient world's largest empires. 
Inscribed steatite ball, Nubian, Sudan, 743-712 BCE, steatite, 1 x 1 ¼ inches, Harvard University–Boston Museum of Fine Arts Expedition, 21.313 Photo © Museum of Fine Arts, Boston.

Eye of Horus (wedjat) pectoral, Nubian, Sudan, 743-712 BCE, faience, 3 x 1/16 x 3 ⅜ x ¼ inches, Harvard University–Boston Museum of Fine Arts Expedition, 24.679. Photo © Museum of Fine Arts, Boston.

Winged goddess pectoral, Nubian, Napatan Period, reign of Piankhy (Piye) 743-712 BCE, faience, 3 9/16 x 2 ⅜ x 9/16 inches, Harvard University–Boston Museum of Fine Arts Expedition, 24.639. Photo © Museum of Fine Arts, Boston.

Statue of King Senkamanisken, Nubian, Sudan, 643-623 BCE, granite gneiss, 58 3/16 x 19 ¾ inches, Harvard University–Boston Museum of Fine Arts Expedition, 23.731. Photo © Museum of Fine Arts, Boston.

Pectoral with Pataikos as a cippus, Nubian, Sudan, 690-623 BCE, faience, 4 ⅛ x 2 ½ inches, Harvard University–Boston Museum of Fine Arts Expedition, 24.781. Photo © Museum of Fine Arts, Boston.

"Ancient Nubia: Art of the 25th Dynasty" from the Collection of the Museum of Fine Arts, Boston

"Ancient Nubia: Art of the 25th Dynasty" from the Collection of the Museum of Fine Arts, Boston

"Ancient Nubia: Art of the 25th Dynasty" from the Collection of the Museum of Fine Arts, Boston

"Ancient Nubia: Art of the 25th Dynasty" from the Collection of the Museum of Fine Arts, Boston

"Ancient Nubia: Art of the 25th Dynasty" from the Collection of the Museum of Fine Arts, Boston

"Ancient Nubia: Art of the 25th Dynasty" from the Collection of the Museum of Fine Arts, Boston

"Ancient Nubia: Art of the 25th Dynasty" from the Collection of the Museum of Fine Arts, Boston

"Ancient Nubia: Art of the 25th Dynasty" from the Collection of the Museum of Fine Arts, Boston

"Ancient Nubia: Art of the 25th Dynasty" from the Collection of the Museum of Fine Arts, Boston

"Ancient Nubia: Art of the 25th Dynasty" from the Collection of the Museum of Fine Arts, Boston

"Ancient Nubia: Art of the 25th Dynasty" from the Collection of the Museum of Fine Arts, Boston

"Ancient Nubia: Art of the 25th Dynasty" from the Collection of the Museum of Fine Arts, Boston

"Ancient Nubia: Art of the 25th Dynasty" from the Collection of the Museum of Fine Arts, Boston

"Ancient Nubia: Art of the 25th Dynasty" from the Collection of the Museum of Fine Arts, Boston

"Ancient Nubia: Art of the 25th Dynasty" from the Collection of the Museum of Fine Arts, Boston

"Ancient Nubia: Art of the 25th Dynasty" from the Collection of the Museum of Fine Arts, Boston

"Ancient Nubia: Art of the 25th Dynasty" from the Collection of the Museum of Fine Arts, Boston

"Ancient Nubia: Art of the 25th Dynasty" from the Collection of the Museum of Fine Arts, Boston
"Not only are the objects in this exhibition beautiful examples of artistic achievement, but they also underscore the incredible power and influence of kingdoms that were for many years misunderstood and underappreciated in their historical significance," said Randall Suffolk, Nancy, and Holcombe T. Green, Jr., director of the High. "We are grateful for the opportunity to help tell this story and to share works with our audience from regions of Africa not extensively represented in our own collection."
The exhibition will focus exclusively on a later period of ancient Nubian history, the Napata Empire (750-332 BCE), during which Nubia took its place as a world superpower.
It will include rare artifacts from Napata temples and royal cemeteries, including skillfully crafted pottery, gold and silver amulets, jewelry of royal women, dozens of funerary figurines, and statues of kings.
More than a dozen plaques featuring cartouches of Egyptian hieroglyphics will also be on view. Together, the objects illustrate Napata's spiritual significance and its military and artistic distinction as the center of power during an important period of Nubian history.
"This exhibition aims to be corrective," said Lauren Tate Baeza, the High's Fred and Rita Richman curator of African art. "Responding to previous generations of historians and archaeologists who presented racial biases as fact, it seeks to counter colonial-era misattributions of ancient Sudanese artistic and scientific prowess to their neighbors and the lasting relative erasure of early Sudanese civilizations from the canon of ancient history."
Guide to Atlanta Holiday Fun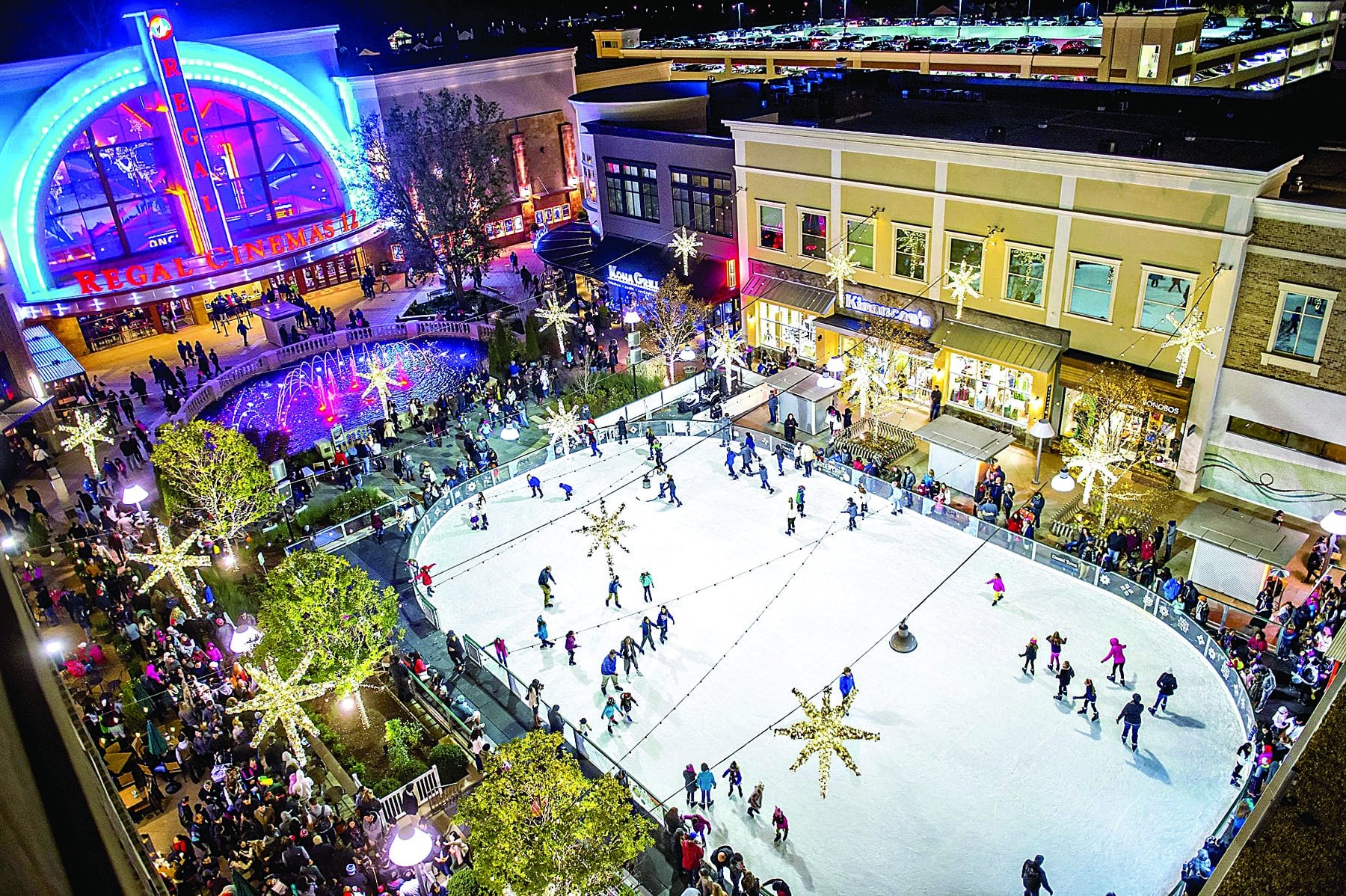 There are lots of holiday events and shows happening in and around Peachtree Corners this year. If you're looking for even more seasonal celebrations, here is a sampling of some festive things to do around Atlanta.
Family Fun
The Roof at Ponce City Market has become a winter wonderland. Now through January 8, visitors can purchase tickets to get on the 3,500-square-foot ice rink and Skate the Sky.
Private, heated Sky Igloos are located alongside the skating rink and at 9 Mile Station. They can be reserved for all-age and 21+ parties of one to six. For skating and igloo details and reservations, click on poncecityroof.com.
The Yard at Ponce City Market is the place to go on Saturday, Dec. 17. Santa will be there ready to pose with guests during Selfie Saturdays with Santa, 12-4 p.m. If the weather is frightful, Santa will be on the second floor of Central Food Hall. Find out more at poncecitymarket.com.
Atlanta's largest ice rink is at Atlantic Station. Skate the Station is open now through Jan. 16. It's ready for action, weather permitting, on weekdays, 4-10 p.m.; Saturdays, 11 a.m.-11 p.m.; and Sundays, 12-8 p.m.
The free Celebration at the Station is a light and snow show happening now through Jan. 3, every hour from 5 to 9 p.m. Go to the Events page at atlanticstation.com to find more.
Skaters can also glide along at Avalon on Ice on the Plaza in Avalon, now through Jan. 16. General admission is $18 for adults and $14 for children aged 9 and under. Tickets and more info are on the website, experienceavalon.com.
Reservations are open for select days now through Dec. 24 for Tea with Santa at The St. Regis Atlanta. The afternoon treat includes sweets and a visit with Santa, Mrs. Claus and a mischievous elf.
Polar Express at the Best Address is a Christmas Day brunch with live music, entertainment, delectable food and an open bar. Prepaid reservations are available for parties of 1 to 15.Visit exploretock.com/stregisatl for info and to make reservations for both events.
Lights and Decorations
The much-loved Garden Lights, Holiday Nights brings back favorite features and adds a few new twists at Atlanta Botanical Garden, now through Jan. 14. Most dates sell out quickly, so visit the website for tickets soon.
Holiday songs will fill the air with Carols in the Garden when the Tinseltones visit on Dec. 10 and 17, 10:45 and 11:45 a.m. Keep up with all the events at atlantabg.org.
The historic home of author Joel Chandler Harris in Atlanta's West End will host special Home for the Holidays tours on Dec. 17, 11 a.m. to 3 p.m. The Wren's Nest's iconic front porch and interior rooms will be festooned with period-inspired decorations. Tickets run $14 to $18 and can be purchased through wrensnest.org.
Winter Wonderland: Celebrations & Traditions Around the World is back at Fernbank for its 13th year as a special exhibit, now through Jan. 6. It spans two floors of the museum and showcases different decorated trees and displays that recognize various celebrations, events and cultural traditions from around the world. Learn more at FernbankMuseum.org.
This year, World of Illumination brings Reindeer Road, a larger-than-life holiday light event, to the parking area of Six Flags White Water in Marietta. The spectacular drive-through light show runs now through Jan. 1, nightly from 6 to 10 p.m. Pricing starts at $39.99 per vehicle. For details and tickets, visit worldofillumination.com.
Menorah Lightings
On the first night of Hanukkah, Dec. 18, Avalon and Chabad of North Fulton will hold the Menorah Lighting at Avalon on Boulevard East, 5-6 p.m. Guests will also enjoy some special goodies. Visit experienceavalon.com for details.
Chabad Intown has scheduled free events featuring Menorah Lightings at North Highland Park in Virginia Highland on Dec. 18 at 4 p.m. and Atlantic Station on Dec. 20 at 6 p.m. There's another at Decatur Square on Dec. 22 at 6 p.m. Find more events at atlantajewishconnector.com/organization/chabad-intown-atlanta.
Ponce City Market joins with Chabad Intown to present a traditional Menorah Lighting ceremony to celebrate the Festival of Lights on Dec. 21 at 6 p.m. at The Yard. There will be music, live entertainment and refreshments. Get details at poncecitymarket.com.
Everyone is invited to celebrate Hanukkah at Light Up the JCC on Dec. 20, 5-5:30 p.m., in the courtyard at the Marcus Jewish Community Center of Atlanta in Dunwoody. There'll be a menorah lighting, Hanukkah songs, performances and free hot chocolate and doughnuts. Go to atlantajcc.org for more info.
Seasonal Shows
A Christmas Carol will be staged by the Alliance Theatre for the 34th time. The Alliance production features new costumes, live music and puppetry. The play runs through Dec. 24 on the theatre's Coca-Cola Stage. Tickets, show times, cast list and more is available at alliancetheatre.org/christmas.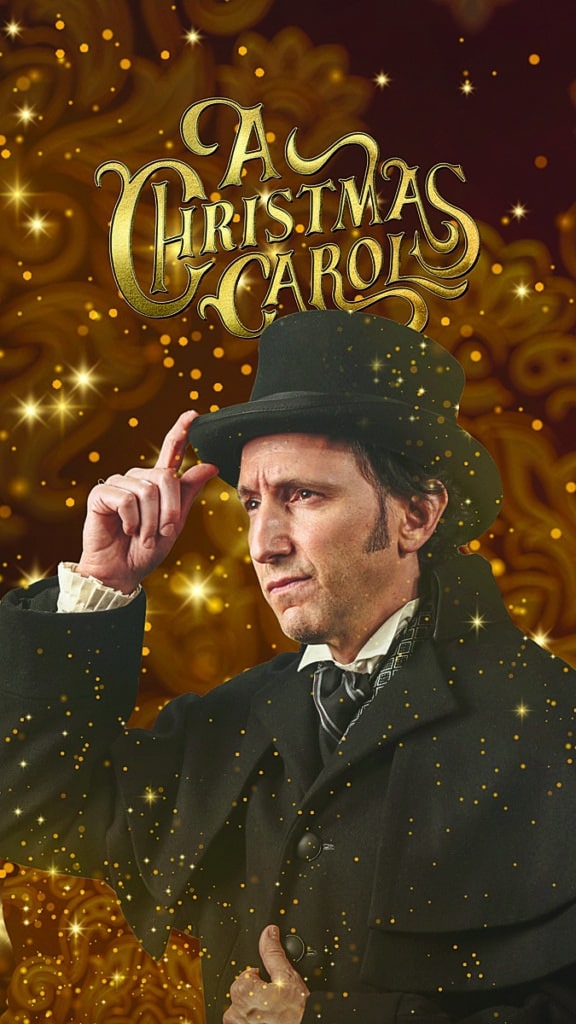 Two Nutcracker shows will grace the stage at Fox Theatre this December. Hip Hop Nutcracker, Dec. 13 at 7:30 p.m., is a contemporary dance spectacle set to Tchaikovsky's music. Tickets start at $49. The more traditional Nutcracker! Magical Christmas Ballet features puppets, acrobatics and stars of the Ukraine ballet. There'll be two showings on Dec. 23, 3 and 7 p.m.; tickets start at $34. Visit foxtheatre.org for tickets and details.
The cast at Dad's Garage has rehearsed the traditional Scrooge play, but Invasion: Christmas Carol brings a surprise guest to disrupt everything. Past invaders include Young Frankenstein and The Harlem Globetrotters. The show runs Dec. 2-30. Go to dadsgarage.com/ixc for info and tickets.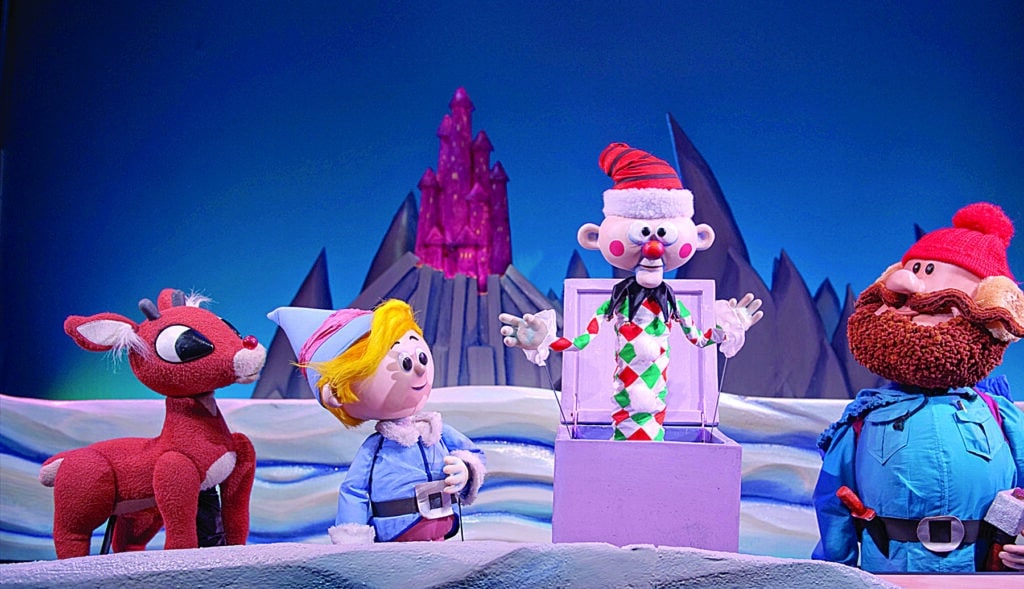 Rudolph the Red Nosed Reindeer, based on the classic holiday TV show, is recreated at the Center for Puppetry Arts now through Dec. 31. Tickets include the show, admission to the Worlds of Puppetry Museum and a Create-a-Puppet workshop. Go to puppet.org to find out more.
The Shakespeare Tavern Playhouse transports its audience to Scrooge's London counting house for Dicken's classic A Christmas Carol, presented Dec. 3-23. Food and drink are available 75 minutes before every show. For info on special performances and to get tickets, click on shakespearetavern.com.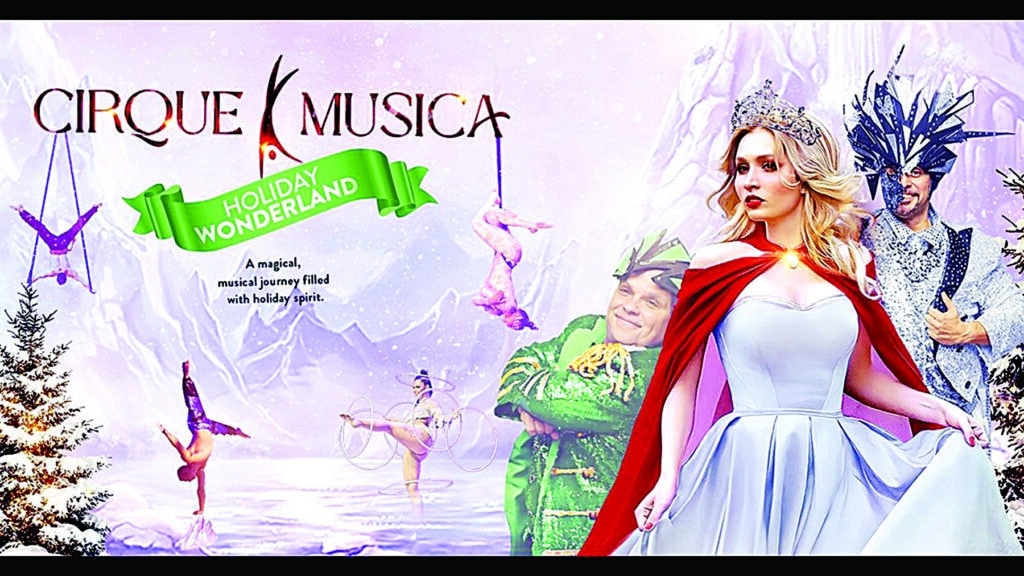 See something different this season at State Farm Arena. Holiday Hoopsgiving, Dec. 10-18, is a Thanksgiving basketball showcase that features five college neutral-court games, and Cirque Musica: Holiday Wonderland, a show with acrobats, aerialists and hijinks, will be at the arena on Dec. 13 at 7 p.m.
The WWE Holiday Tour Supershow, Dec. 27 at 7:30 p.m., features fan-favorite smackdown superstars. Show info and tickets are at statefarmarena.com.
Holiday Concerts and Music
On Dec. 18, Christmas on Clairemont: Keyboards and Choir will be presented at First Baptist Church Decatur at 6 p.m. It features four grand pianos and organ, a festival chorus of 100 local singers and special guest soloists and conductors. The concert is free to attend with an opportunity to support Ukraine. Find details at christmasonclairemont.com.
Spend Christmas with the ASO for a musical evening filled with holiday carols, hymns and more. It'll be presented Dec. 15, 16 and 18. On Dec. 17 at 8 p.m., the voices of Celtic Woman: A Christmas Symphony will ring through Symphony Hall with arrangements from the Irish all-female group's holiday album "The Magic of Christmas."
The ASO and Chamber Chorus perform Handel's Messiah (Part I) on Dec. 22, 8 p.m. at Atlanta Symphony Hall. If you prefer to watch it at home, an ASO performance of Handel's Messiah will be aired on Georgia Public Broadcasting on Dec. 18 at 6:30 p.m. Get info on these and more concerts at aso.org.
On Dec. 18 at 4 p.m., A Christmas Festival of Lessons and Carols will be presented at the Cathedral of St. Philip in Atlanta. The choral service is the church's most popular. Admission is free. Find out more at cathedralatl.org/worship/music/concerts.
Holiday concerts at State Farm Arena include IHeartRadio Power 96.1's Jingle Ball 2022, a star-studded musical event on Dec. 15 at 7:30 p.m., and the V-103 Winterfest 2022 on Dec. 16, 8 p.m., with Grammy-award winner Maxwell as headliner. Get details and tickets at statefarmarena.com.
New Year's Celebrations
The annual Noon Year's Eve Celebration on the Roof will run from 10 a.m. to 3 p.m. on Dec. 31 at Ponce City Market. Skyline Park will host an all-ages celebration centered around a countdown to noon. All-access tickets of $25 include admission and gameplay; ages 3 and under are free. Go to poncecitymarket.com to pre-order tickets and learn more.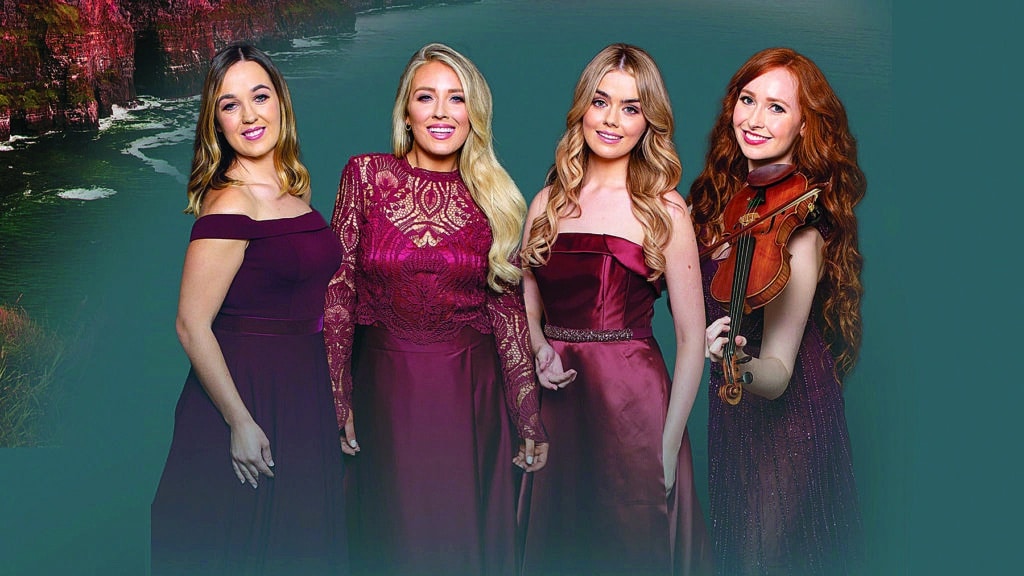 Another family-friendly celebration will be held at Avalon on Dec. 31, 10 a.m.-1 p.m., to ring in the new year at Noon Year's Eve. The daytime event includes a DJ, face painting, complimentary snacks and plenty of photo ops. Admission is $15 each for kids and adults, ages 2 and under are free. Find all the info at experienceavalon.com.
Ring in 2023 at the New Year's Eve Swingin' Party at the Byer's Theatre in the City of Sandy Springs on Dec. 31, starting at 8 p.m. Tickets start at $40 to enjoy the music of Georgia Music Hall of Famer Francine Reed and Sandy Springs native Joe Gransden and his 16-piece band.
The Swing in the New Afterparty moves to the Studio Theatre for dancing, light bites, desserts and a toast at midnight. Afterparty tickets are $55 and sold separately from the concert. Purchase tickets through sandyspringsga.gov/events.
On Dec. 31, Georgia Aquarium will host an adults-only New Year's Celebration, starting at 8:30 p.m. Attendees enjoy after-hours access to the main galleries, cocktails and food, live entertainment and a midnight champagne toast. General admission tickets are $125; VIP tickets are $195. All proceeds benefit the aquarium's research and conservation efforts.
After a three-year hiatus, the annual Peach Drop returns to Underground Atlanta on New Year's Eve, Dec. 31. The festivities are free to the public typically draw crowds of 65,000 to 100,000. Watch the website undergroundatl.com to keep informed.