Author Carole Townsend Book Signing for "The History of Peachtree Corners" Set for Dec. 1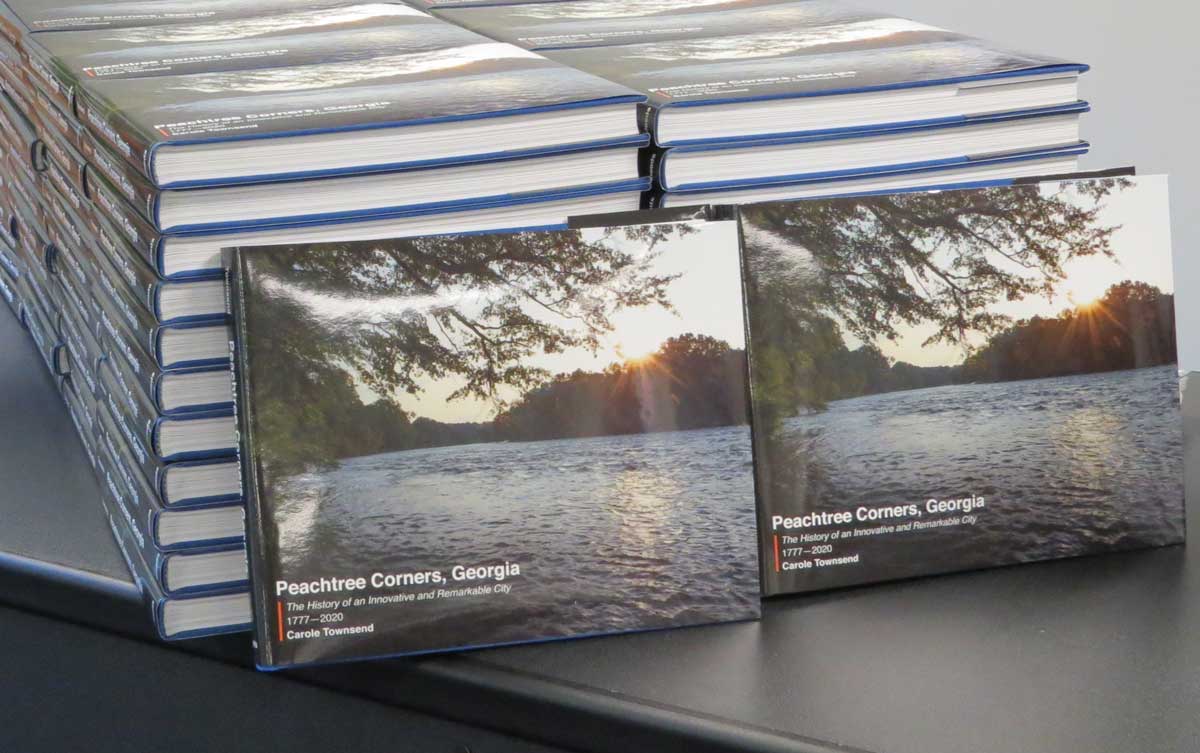 Georgia Author of the Year Carole Townsend, author of "Peachtree Corners, Georgia, The History of an Innovative and Remarkable City," will be on hand to sign copies of the book on Thursday, Dec. 1, from 11 a.m. to 1 p.m. The event will be held at Peachtree Corners City Hall, 310 Technology Pkwy., in the History Room.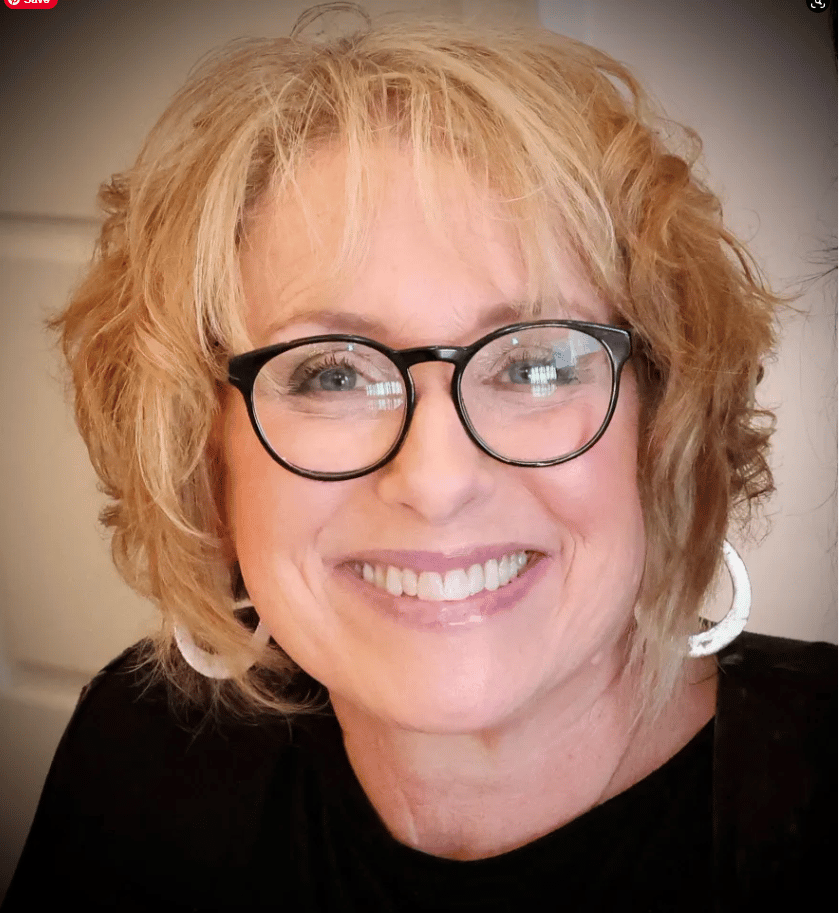 Townsend was named 2022 Georgia Author of the Year in the history category by the Georgia Writers Association. She also was recognized as the 2022 Whitworth-Flanigan Author of the Year by the Gwinnett Historical Society and for her work covering the history of Peachtree Corners.
For nearly 20 years, Townsend has been a newspaper journalist and columnist in metro Atlanta. Her first book was published in 2011, and she has written and published five more since then.
In 2017, she was named a Georgia Author of the Year finalist in the detective/suspense category for her fourth book, "Blood in the Soil." Her most recent book, "Major League Deal," unravels the real story behind the Atlanta Braves' move from Fulton County to Cobb County in Georgia.
Books are available for pre-purchase online before the event at cofptc.seamlessdocs.com/f/OrderForm_v7. Books are not mailed and must be picked up at Peachtree Corners City Hall, Monday through Friday, 9 a.m.-4 p.m. All sales are done online and cannot be done onsite.
Book signing attendees who have already obtained copies of the Peachtree Corners history can participate by bringing their copies to the signing.
Learn more about the author at caroletownsend.com.
Sometimes It's the Small Things- Photo Gallery

Especially at this time of year, we can be consumed by the busyness in our lives and fulfilling the expectations of others. As we rush around, we can miss the beauty all around us in Peachtree Corners. As you take a moment to slow down and look closely at the small things in our environment, you will see amazing things that inspire and delight. So pause. Breathe deeply. Observe. And take photos of the small things you see!
Top left, Junco, David Dunagan. Bottom left- Traveling Santas waiting for the Trains, Eric Richter. Right- Monarch caterpillar, Vipul Singh.
Enjoy these photos taken by the members of the Peachtree Corners Photography Club as they share their detailed view of our world. The monthly meetings of the Club are open to everyone, from beginners to pros. For more information about the Club, go to their website at pcphotoclub.org.
Top left to right- Decoration Pumpkins, Anna Niziol. Snow 013, Rafael Garcia. Bottom left-Angel Musicians, Tracey Rice. Bottom right top-October Pollination, Brian Walton. Bottom right bottom- Milkweed Ready to Fly in PTC Background, Marcia Brandes
Top left to right- Joro Spyder in Web, Alfonso Caycedo. No name, James Skurski. Bottom left to right- Mushroom, David Schilling. Jumping Spider, Jurgen Kohler. Leaf Hopper, Jurgen Kohler
Top left to right- Alone in the woods, Jody Bradham. A Beautiful Demise, Philip Hart. Middle left- Full Woof, Jody Pollack. Middle right top- Late Summer 2013, David Schilling. Middle right bottom- No name, Michael Holbrook. Bottom- Wish List, Jody Bradham
Left row, top to bottom- Dragonfly, Vipul Singh. Cold and wet, no sweat, Tracey Rice. Tiny polinator, Jurgen Kohler. Left top, Turkey dinner in the dollhouse, Eric Richter. Left bottom- Sweetgum tree pod, Alfonso Caycedo.
Top left to right- Allium seeds, Marcia Brandes. Not so itsy bitsy, Jody Pollack. Bottom left to right- Potential, Rafael Garcia. Holiday Pound Cake, Tracey Rice.
Leaf images, left- Warmth. Top right- Autumn. Bottom left, Jones Bridge Orange. Photos by Philip Hart.
Six schools from Gwinnett are competing for Shuler Awards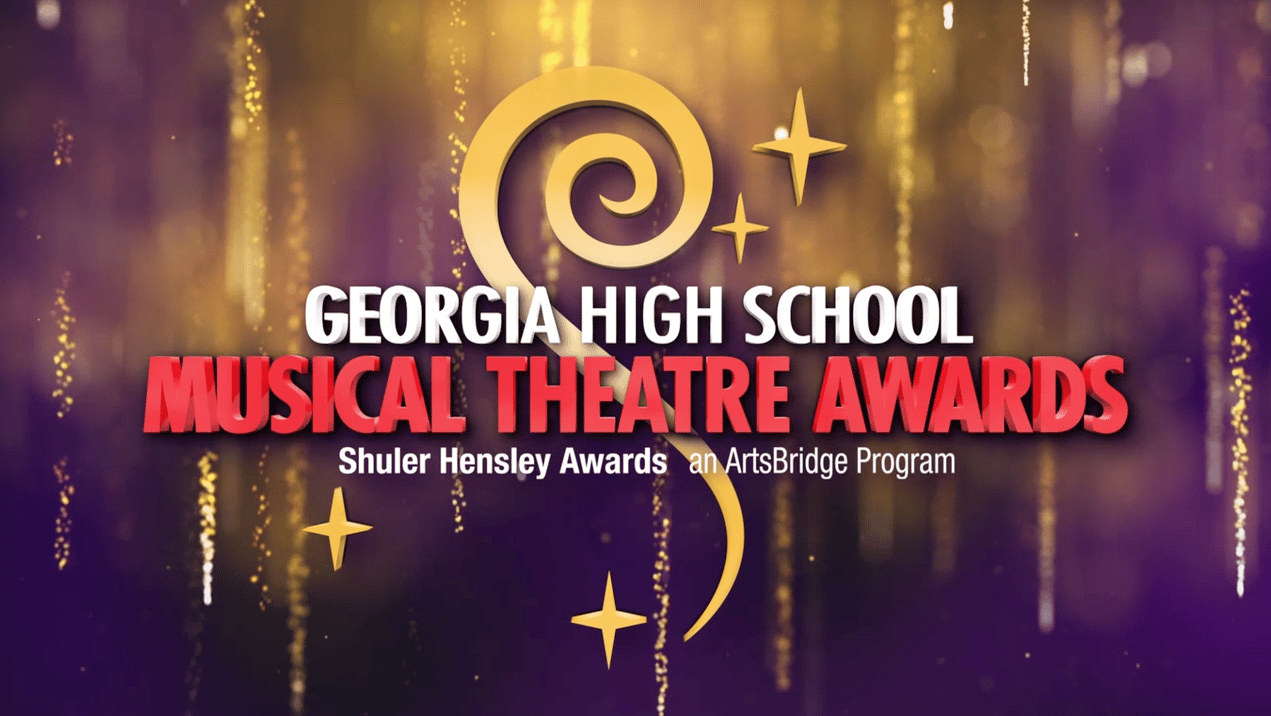 ArtsBridge Foundation has announced the statewide list of high schools that will participate in the 15th Annual Georgia High School Musical Theatre Awards for the 2022-23 school year, including six schools from Gwinnett. This year yielded schools from 22 Georgia counties.
The public and private high schools participating in the 2022-23 Shuler Awards include the following Gwinnett high schools: Collins Hill, Grayson, Greater Atlanta Christian, Lanier, Mountain View and Providence Christian Academy. 
The Shuler Awards or The Shulers—named for the Marietta-born stage and screen star Shuler Hensley—will be celebrated on April 20 and broadcast live from the Cobb Energy Performing Arts Centre. The evening includes fun purple-carpet arrivals, live performances by nominees, and awards presented in 18 different categories. Scholarship recipients will also be announced.
Elizabeth Lenhart, director of arts education for ArtsBridge Foundation, says: "While about half of the Shuler Awards competitors represent Metro Atlanta high schools, it's exciting to see participating schools spanning the Peach state, including five counties competing for the first time."
Since 2009, the Shuler Awards program has engaged over 60,000 students from 142 schools and 38 counties/school systems. Registrations for 50 schools were completed in a record 10 minutes for the 2022-23 season, with two schools also securing competition berths from past COVID-related changes.
In the months ahead, the 70 volunteer adjudicators will fan out across Georgia to attend live performances by hopeful high school theater students and departments that will be judged in 17 categories with nominees announced in March. The April 20 Shuler Awards event replicates the national Tony Awards® ceremony and is broadcast live and statewide via Georgia Public Broadcasting.
This material is presented with permission from Elliott Brack's GwinnettForum, an online site published Tuesdays and Fridays. To become better informed about Gwinnett, subscribe (at no cost) at GwinnettForum
Peachtree Corners Library Branch Calendar Highlights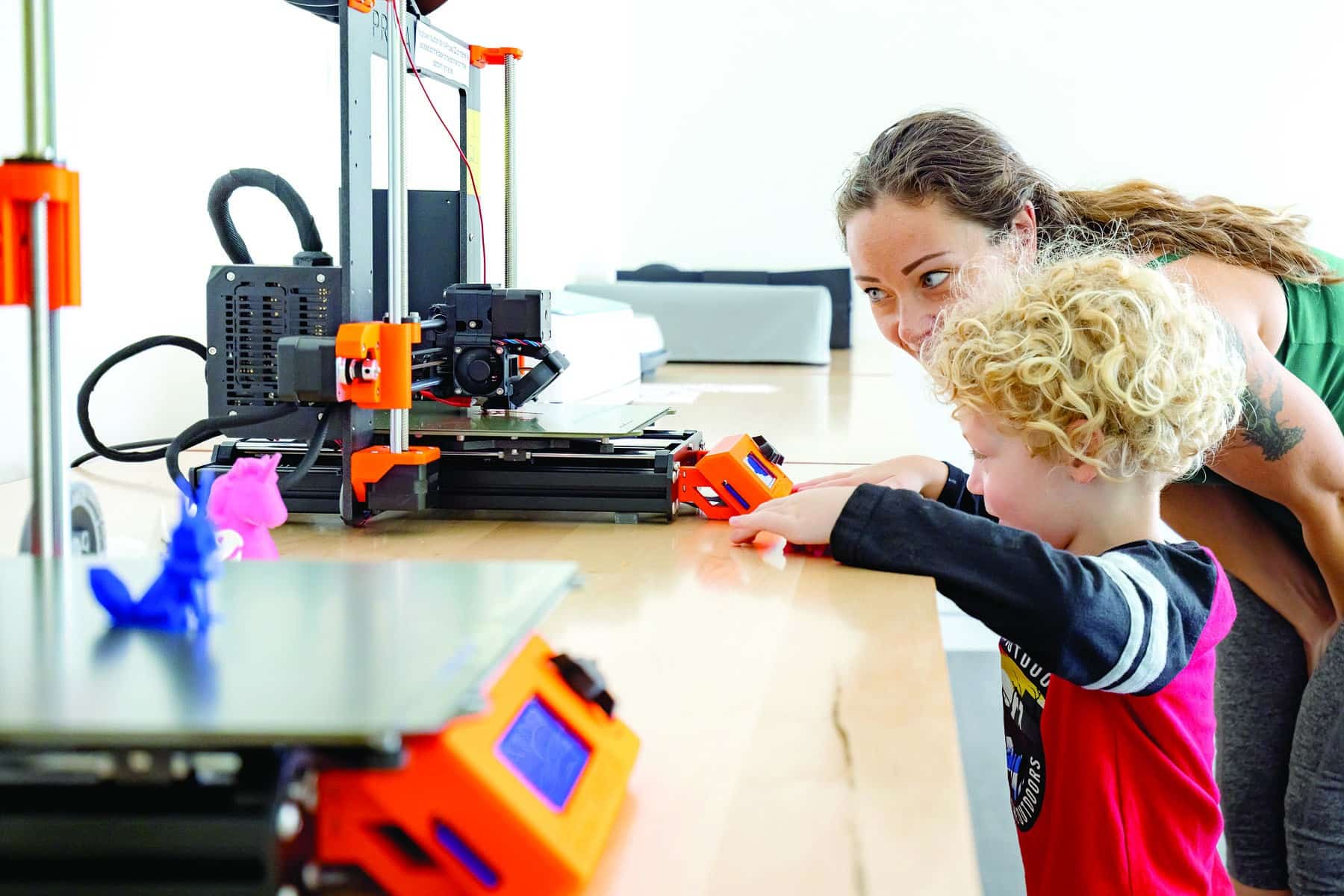 Gwinnett County Public Library — Peachtree Corners Branch Events
5570 Spalding Dr., Peachtree Corners 30092
gwinnettpl.org, 770-978-5154
Evening Edition Appy Hour: Library Digital Resources
Thursday, December 8, 6:30 p.m.
Enjoy a mocktail and check out the library's new digital resources Kanopy and Fregal, as well as PressReader, right on your tablet or smartphone.
Recycled Engineering: Ski Lift
Sunday, December 11, 2 p.m.
Use your engineering, problem solving and math skills to design a ski lift chair. Supplies are limited.
Photo Retouching and Restoration
Wednesday, December 14, 4 p.m.
Learn how to digitize, restore and preserve old photos.
Holiday Recipe Swap
Saturday, December 17, 1 p.m.
Learn about holiday traditions and customs within the community. Adults are invited to share their favorite holiday recipes and take home a new one to try. Admission is free.
Don't Break the Chain
Tuesday, January 3, 6 p.m.
Start the new year by building new habits. Learn about the motivational technique called "Don't break the Chain."
Green Screen Location Shoot: Student Film Fest
Saturday, January 7, 2 p.m.
Explore techniques for shooting a whole film in front of a green screen.
MLK Day Trivia Challenge
Tuesday, January 17, 4 p.m.
Celebrate Martin Luther King Jr. and to learn about the Civil Rights Movement.
Intro to 3D Printing
Wednesday, January 18, 5 p.m.
Discover the basics of 3D printing and how to use the Learning Lab's printers for personal projects.
Technology in the Garden
Thursday, January 26, 6:30 p.m.
Technology is changing the way we garden. Find out about apps and 3D printing for your garden.
Lunar New Year Celebration
Saturday, January 28, 1 p.m.
Take part in a celebration to honor of Chinese New Year 2023: The Year of the Rabbit.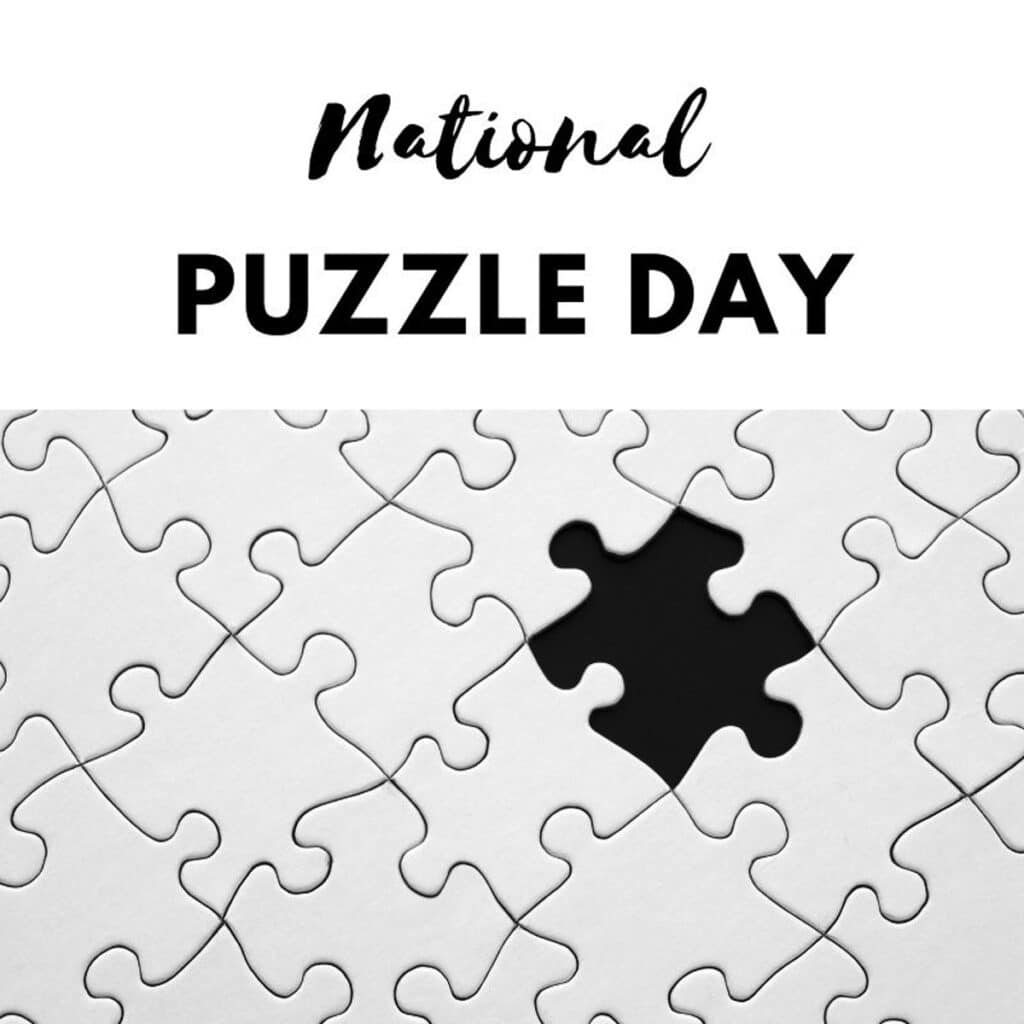 Create a Puzzle for National Puzzle Day
Sunday, January 29, 3 p.m.
Celebrate National Puzzle Day by creating a puzzle.
Pasta Cooking Class
Thursday, February 2, 6:30 p.m.
Learn to make pasta with sauce from some ingredients from the Tower Garden.
Candy Heart Coding
Thursday, February 9, 4 p.m.
Find out about Black computer scientists with a fun candy experiment.