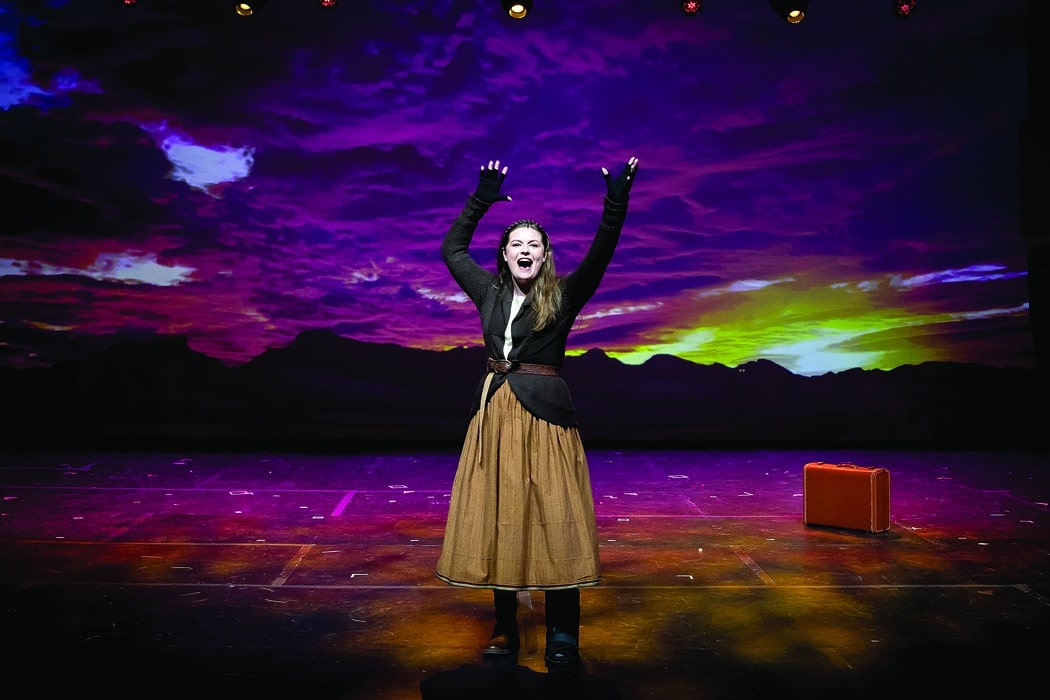 Local schools provide professional-level entertainment.
When folks in the southwest Gwinnett area are looking for entertainment choices beyond the bar scene or movie theaters, they probably don't think about the budding talent growing in the local schools. If they consider a high school musical or even a one-act play from middle school students, they're likely to be pleasantly surprised.
For years, local young thespians have been delivering professional quality performances at bargain prices.
The Shulers
It's no wonder that many schools find themselves listed among the best and brightest in the country. Locally, the ArtsBridge Foundation conducts a competition for schools as a precursor to the International Shuler Awards®, or The Shulers, named for the Marietta-born stage and screen star Shuler Hensley. The April 20 show at the Cobb Energy Performing Arts Centre features a live performance and awards event.
Live broadcasts of the ceremony have earned ArtsBridge Foundation and partner Georgia Public Broadcasting/GPB-TV the Southeast Emmy® Award in 2018, 2019, 2020 and 2021 for special event coverage, indicative of the superb quality and high production value Georgia students bring at showtime.
Greater Atlanta Christian (GAC), a long-time participant in the event, will be competing in this cycle.
Left- Mrs. Thames and the cast of Anastasia doing their preshow warmups – Spring 2022. Middle- Sophomore Nick Nandlal-Smith in the role of Dmitry in Anastasia Spring 2022. Right- GAC High School's production of Anastasia, which won the Shuler Spotlight Award. Additionally, Georgia Thomas's performance in Anastasia won the Shuler Award for Leading Actress.
"While about half of the Shuler Awards competitors represent Metro Atlanta high schools, it's exciting to see participating schools spanning all of Georgia, including five counties competing for the first time," said Elizabeth Lenhart, director of arts education for ArtsBridge Foundation.
"While many aspects… uphold long-standing traditions, format updates implemented last year also enable schools, volunteer adjudicators and ArtsBridge Foundation's team to share a fun and fair competition celebrating the state's best in musical theater."
In the 2022 competition, GAC won the Spotlight Award at The Shulers for the ensemble's performance of "Stay I Pray You" from the musical "Anastasia." Additionally, student Georgia Thomas won Best Performance by a Leading Actress for her portrayal of the title character.
Since 2009, the Shuler Awards has engaged over 60,000 students from 142 schools and 38 counties/school systems.
The main objectives of the Shuler Awards are to increase awareness, advocacy and support for Georgia's arts education programs, to develop and foster growing talent by providing learning and performance opportunities and to cultivate and nurture productive relationships among Georgia's promising thespians and educators, according to information provided by the nonprofit organization.
The Shuler Awards leading actress and actor winners will travel to New York City as Georgia's entrants for the National High School Musical Theatre Awards program, named The Jimmy Awards. They will participate in the awards show at the Minskoff Theatre on Broadway during summer 2023, with merit scholarships and professional opportunities up for grabs, organized by Broadway League.
Greater Atlanta Christian
With 17 years at GAC, Director of Fine Arts Regan Burnett knows first-hand all the sweat and tears that go into pulling off these award-winning productions. At the onset of the COVID-19 pandemic, she was promoted to her current role.
"For the last two years, you could say that I have helped our performing and visual arts communities navigate the very unpredictable waters of and turbulent waters of COVID," she said. "We were able to, with our facilities and resources, put on our performances, which was really important to our community. And that was not an easy thing to do."
The school offered more performances and followed CDC guidelines of social distancing, masking and disinfecting surfaces. The audiences were much smaller — consisting mainly of other students, staff and family — but as the adage says, "The show must go on!"
"We were just very fortunate, and we were very grateful," said Burnett. "As a performer, you have to be very flexible. You have to have a plan, have a lot of discipline, be very structured, but you also have to learn resilience and flexibility."
The opportunity to keep as much normalcy as possible was a positive element for the school year. "It gave me hope and that's what I needed personally. I got the support from our administration to spend my time and my energy and my resources into making sure that our students carry on as best we could, as faithfully as we could," she said.
While a lot of people may not see the value in extracurricular education, Burnett said she's grateful that the GAC administration believes that what she and her department do is important.
"Colleagues and people that I report to may not be performers and they may not be artists, but they have an appreciation for it, and they support it," she said. "So, we're very blessed to have that."
Norcross High School
Gina Parrish, theater director at Norcross High School (NHS) has been in that position for 31 years. "We tried to participate in the Schulers, but they only allowed 25 schools in, and it was first come first served," she explained. "We missed getting in [this time]."
But local theater lovers can still enjoy the NHS entry to the GHSA Region One-Act Play Competition, Laundry and Bourbon, a delightful comedy about three housewives in the 1970s in a small town in Texas.
In late February, NHS will be performing a hilarious farce called The Play That Goes Wrong, and in April, the school will be doing The Addams Family. For information, visit nhs-drama.com.
"We always have great costumes and wonderful high school actors," said Parrish. "It should be a wonderful season of great shows with lots of color!"
Upcoming shows
Community members are encouraged to attend GAC and other local school productions. Here are a few to consider.
Pirates in Wonderland is the creative naming for two plays that are being presented as a combo ticket for two dates. One starts at 7 p.m. and the other at 8 p.m. on October 6 and October 19.
Alice in Wonderland is a one-act play performed by the school's elite VISIONS ensemble. "How I Became a Pirate" is another one act play by the younger high school students. Both are going into competition.
Wesleyan Middle School Recent Play
The program has won 22 state championships (Georgia High School Association and Georgia Theatre Conferences) and GAC student actors have repeatedly won the highly respected Shuler Hensley Awards for High School Musical Theatre.
The Sara D. Williams Fine Arts Center holds the state-of-the art Clifton Jones Theatre, which seats an audience of 400. Tickets are at eventbrite.com/o/greater-atlanta-christian-school-6783130853.
The middle school theater will present the one-act play, A Midsummer Night's Dream, Shakespeare's famous story of fairies and Athenian youth on Wednesday, Oct. 12. The fairies of the wood attempt to reconcile an argument between their king and queen, the working men of Athens rehearse a play of their own invention to be performed at the Duke's wedding celebration, and the youth of Athens navigate the perils of falling under love's spell.
The play will be performed at the Georgia Theatre Conference competition in Kingsland, Ga. on October 15.
Wesleyan's High School will present The Legend of Sleepy Hollow on Friday, Oct. 21 and Saturday, Oct. 22. Two performances, at 7:30 p.m. and 10 p.m. each day, will be held at Wesleyan School on the green next to Davidson Natatorium.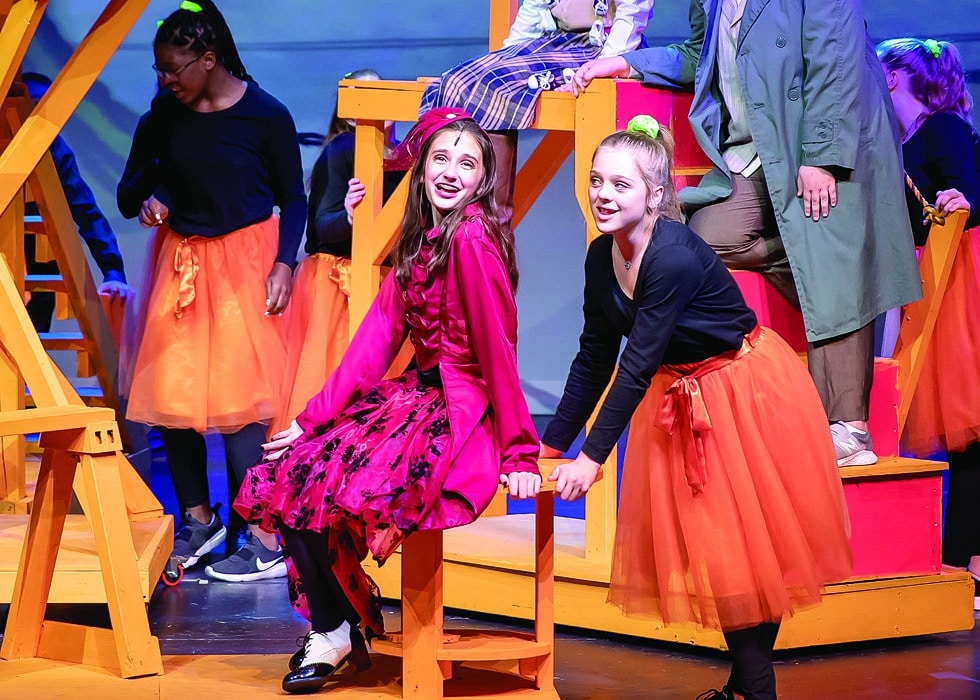 The Legend of Sleepy Hollow is set in Tarrytown in 1790, and tells the tale of Ichabod Crane, the love-struck schoolteacher who must decide if he believes the story of the town's Headless Horseman to be true or just a figment of his imagination.
As Ichabod faces his fears and superstitions, all manner of characters jump in to tell the story, share a few laughs and put the town newcomer, Ichabod himself, to the test. Ultimately, all of the characters are challenged to decide if fear will rule their lives or if faith in God's promised providence will triumph.
In this adaptation of America's first ghost story, the audience will be immersed in the experience in an outdoor setting on the Wesleyan Campus. For details and reservations, visit wesleyanschool.org.
Talented Artists Needed for 2023 Gwinnett Multicultural Festival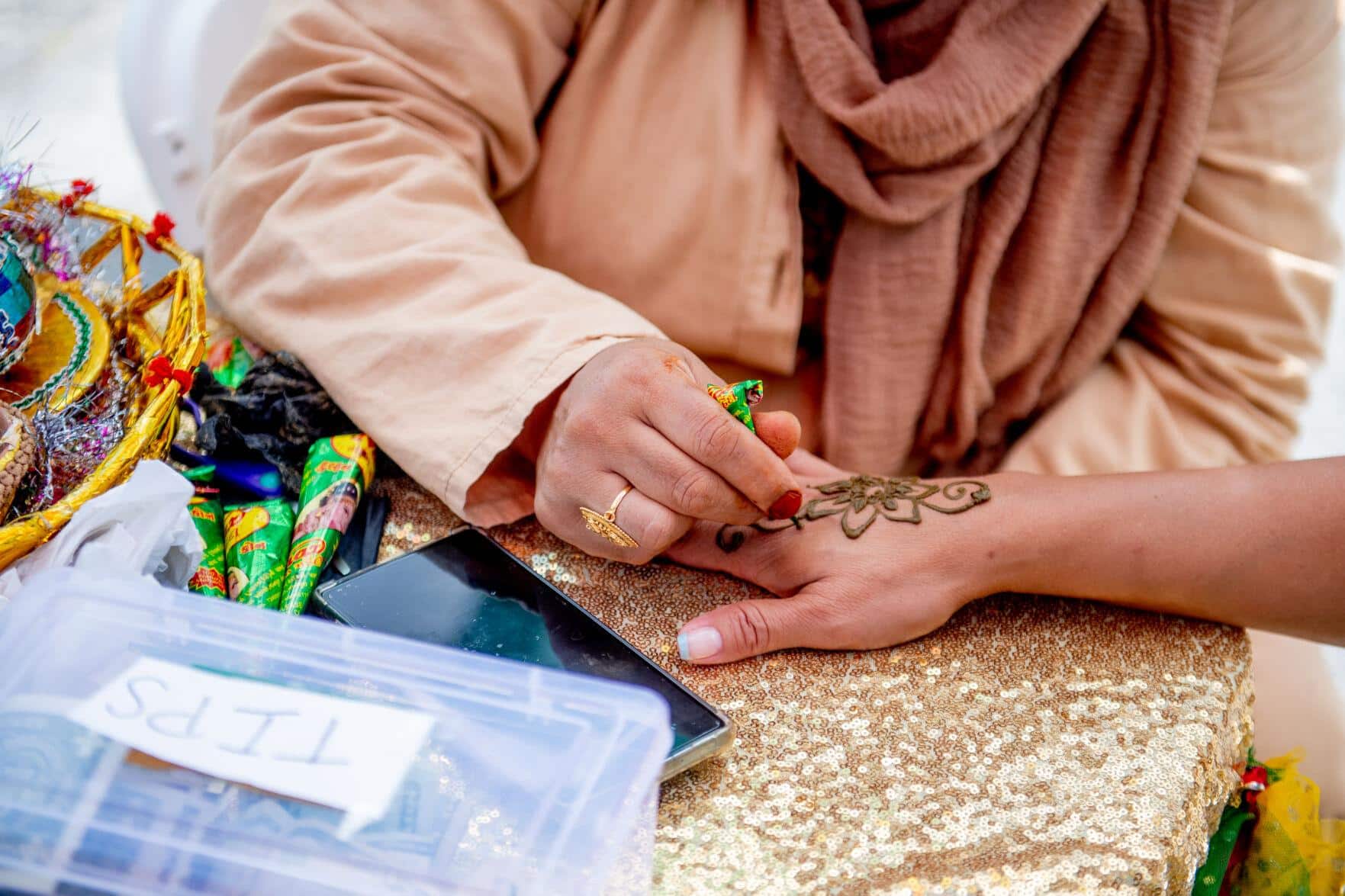 The 2023 Gwinnett Multicultural Festival is set for Saturday, May 13, 10 a.m.-2 p.m. Details will be released soon.
Photographers, painters, sculptors and artists are invited to exhibit their masterpieces at the 2023 Gwinnett Multicultural Festival. Performers — such as comedians, dancers, magicians, musicians and singers — are also invited to showcase their unique talents. 
Please note that while artists are welcome to exhibit their work, they will not be allowed to sell items at the event. However, they can let attendees know how and where to purchase the items at a later date.
Artistic exhibitors can access the festival performer application here. The deadline is Friday, April 14, 5 p.m.
Performers can fill out the performer application through this link. The deadline is Friday, March 31, 5 p.m.
Local businesses are also invited to support the Multicultural Festival with giveaways.
For more info, contact Outreach Manager Rachael Warnsley at Rachael.Warnsley@gwinnettcounty.com or call 770-513-5348.
High Museum of Art Announces 2023 Advance Exhibition Schedule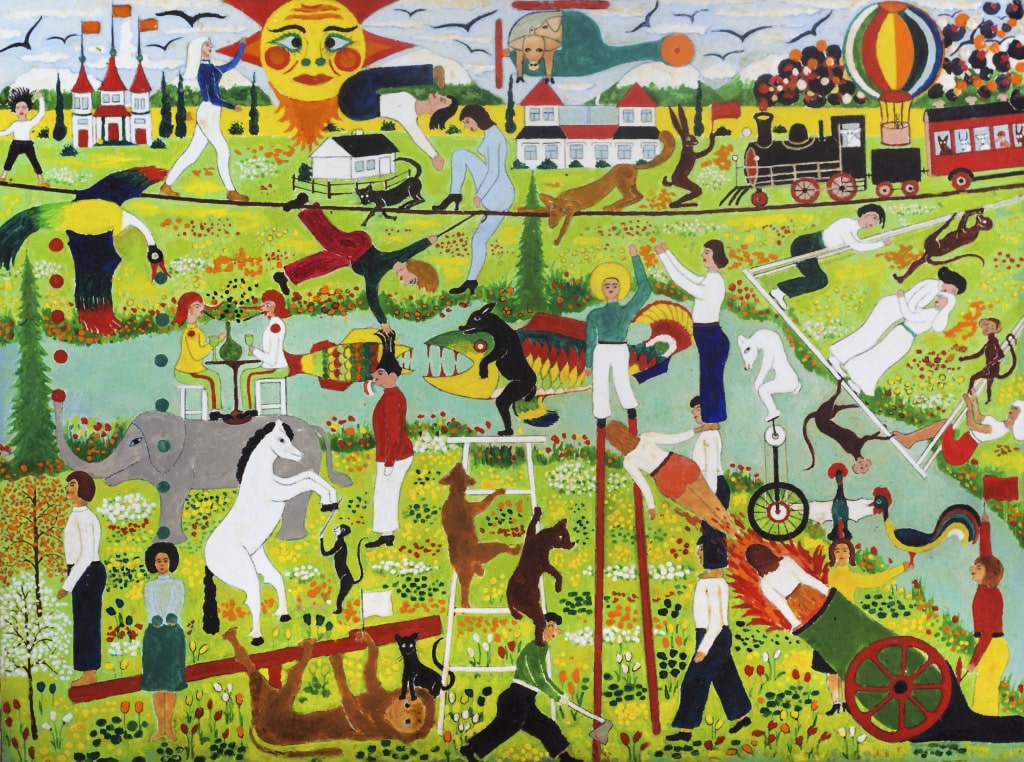 The High Museum of Art presents a rotating schedule of exhibitions throughout the year. Below is a list of current and upcoming exhibitions as of Feb. 28, 2023.
Please note that the exhibition schedule is subject to change. Visit high.org for more information or to confirm details.
Upcoming Exhibitions
March 24-August 13 — Evelyn Hofer: Eyes on the City
Evelyn Hofer was a highly innovative photographer whose prolific career spanned five decades. She made her greatest impact through a series of photobooks, published throughout the 1960s, devoted to European and American cities. Comprising more than 100 vintage prints in both black and white and color, "Eyes on the City," is organized around these publications. 
March 24-August 13 — George Voronovsky: Memoryscapes
This is the first major museum presentation of work by the late Ukrainian American artist George Voronosky. His paradisaical art installation included carved Styrofoam sculptures, cut tin cans and paintings on cardboard and canvas, melding his old-world memories and his present in Miami Beach. This exhibition will showcase approximately 40 of his paintings alongside sculpture he created from materials discarded along the beaches he frequented.
April 7-July 30 — Bruce Onobrakpeya: The Mask and the Cross
This is the first solo exhibition at an American museum for sculptor and printmaker Bruce Onobrakpeya, one of the fathers of Nigerian modernism and a founding member of the Zaria Art Society, an art collective that developed the "natural synthesis" aesthetic. "The Mask and the Cross" describes the artist's creative phase from 1967 through 1978, during which he created numerous works marrying Nigerian tradition, folklore and cosmology with Catholic motifs and stories from the Bible. 
May 14-November 26 — HAPPY JOYLANTA
This immersive environment within a monumental celebratory canopy by designer Tanya Aquiñiga is the High's eighth site-specific installation on the Woodruff Arts Center's Carroll Slater Sifly Piazza. The installation's massive canopy will comprise many layers, including custom papel picado (traditional crafts of cut tissue paper with global roots) designed by various people at workshops in Atlanta.
June 2-September 3 — Ancient Nubia: Art of the 25th Dynasty from the Collection of the Museum of Fine Arts, Boston
For more than 3,000 years, a series of kingdoms flourished along the Nile Valley south of ancient Egypt in the Nubian Desert of modern-day Sudan. This exhibition will feature more than 200 masterworks drawn from the Museum of Fine Arts, Boston's vast holdings, now the largest and most comprehensive collection of ancient Nubian art and material culture outside of Africa. 

June 23-September 17 — Samurai: Armor from the Collection of Ann and Gabriel Barbier-Mueller
The exhibition features one of the most important collections of samurai armor outside of Japan. It includes a dazzling array of more than 150 helmets, swords and other objects spanning almost nine centuries, including nearly 20 complete sets of armor.
September 1-December 31 — In the City of Light: Paris, 1850-1920
This exhibitionserves as an illustrated guide through the architecture, people and culture of the dynamic, visionary French capital during the latter half of the 19th century and into the 20th century. Théophile Steinlen, Henri-Gabriel Ibels, Edgar Degas, Édouard Manet and other artists explored Parisian life through their subjective lenses.
September 15-January 14, 2024 — A Long Arc: Photography and the American South since 1850
As the first major survey of Southern photography in 25 years, this exhibition will examine the South's complicated history and reveal its critical impact on the evolution of the medium. The exhibition will include photographs from the American Civil War, the 1930s to 1950s and the Civil Rights era as well as contemporary photography.

October 13-January 7, 2024 — Beatrix Potter: Drawn to Nature
This playful, interactive exhibition invites visitors of all ages to rediscover one of the most renowned authors of children's fiction in the 20th century. Visitors will explore the places and animals that inspired Beatrix Potter's beloved characters like Peter Rabbit, Mrs. Tiggy-Winkle and Squirrel Nutkin.
October 27-February 18, 2024 — "Sonya Clark: We Are Each Other"
For nearly 30 years, fiber artist Sonya Clark's work has explored the histories and legacies of racism and oppression in America and the potential of a collective approach to questions of equality for the future. "We Are Each Other" will be the first survey of the artist's work in Atlanta, New York City and Detroit and will present, for the first time, the artist's largest, multiyear participatory projects.

Currently on view
Through April 9 — Monir Farmanfarmaian: A Mirror Garden
This is the first posthumous exhibition at an American museum for Monir Shahroudy Farmanfarmaian, one of Iran's most celebrated and revered visual artists, known internationally for her geometric mirror sculptures that combine the mathematical order and beauty of ancient Persian architectural motifs with the forms and patterns of hard-edged, postwar abstraction.
Through May 21 — Joseph Stella: Visionary Nature
Co-organized by the High and the Brandywine River Museum of Art, this is the first major museum exhibition to exclusively examine the nature-based works of pioneering American modernist Joseph Stella. "Visionary Nature" features more than 100 paintings and works on paper that reveal the complexity and spirituality that drove Stella's nature-based works and the breadth of his artistic vision.
Norcross High School Students' Art to be Featured at Dogwood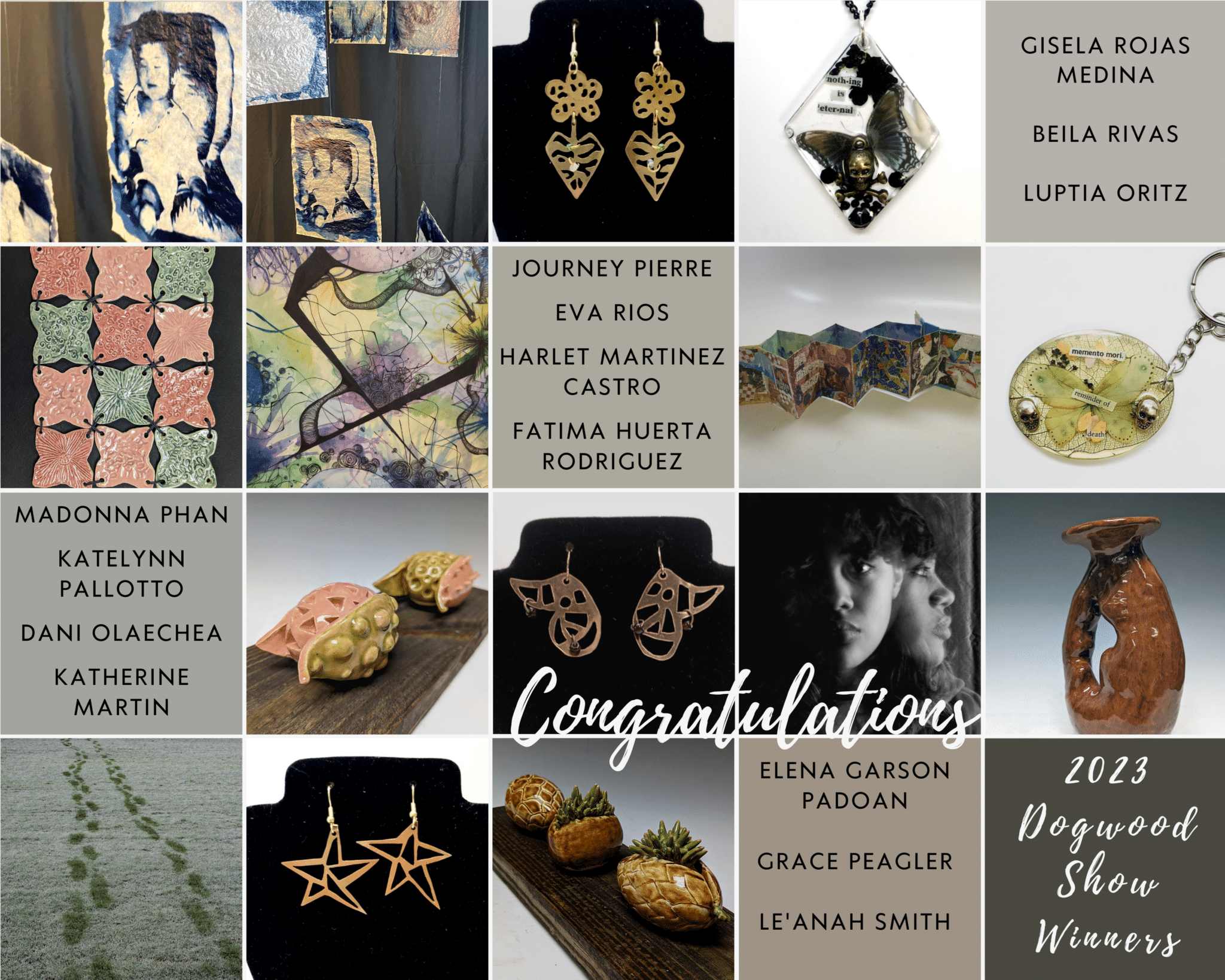 The Atlanta High School Art Exhibition has become a staple of the annual Atlanta Dogwood Festival at Piedmont Park. Every year, talented high school students from across Atlanta come together to showcase their skills and creativity in an event that celebrates the power of the arts.
The exhibition takes place over the course of three days during the Atlanta Dogwood Festival. One of the largest art festivals in the Southeast, the Dogwood Festival will run April 14-16 this year.
This year, 14 Norcross High School (NHS) students in grades 9-12 have works selected from among hundreds of submissions from high school students across the state of Georgia — Gisela Rojas Medina (11), Beila Rivas (12), Luptia Ortiz (12), Journey Pierre (12), Eva Rios (9), Harlet Martinez Castro (11), Fatima Huerta Rodriguez (11), Madonna Phan (11), Katelynn Pallotto (12), Dani Olaechea (11), Katherine Martin (12), Elena Garson Padoan (12), Grace Peagler (12) and Le'Anah Smith (12).
The students have the opportunity to display their artwork in a professional setting, connect with other artists and potentially win awards for their work.
The exhibition showcases the best in high school art and is highly competitive. The artwork on display includes drawing, painting, sculpture, photography and jewelry pieces. Not only does the event showcase the students' artwork, it also brings students together to create a community of young artists in the city.
Students explored a range of different art media and themes. Gisela Rojas Medina focused on creating work from photographs of herself as a child. She then printed them using cyanotypes and hung each faded photo to create a mobile reminiscent of childhood memories.
"This piece was inspired by my own faded and distorted memories," Medina said.
The Atlanta High School Art Exhibition is free and open to the public. A Satellite Show will be held April 2-30 at the Limelight Gallery at Binders, 3330 Piedmont Road in Atlanta.