Writing Group Based in Peachtree Corners Brings Romance to the Masses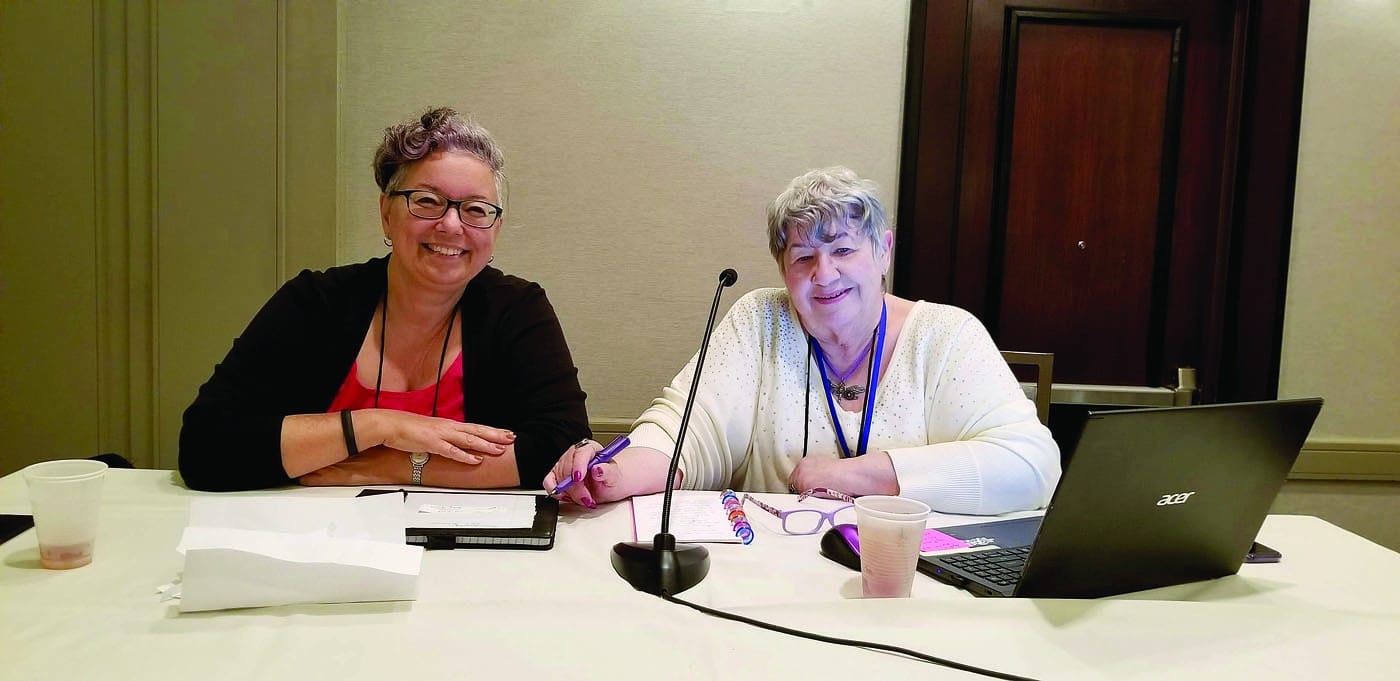 Escaping into a good book has never been more important than in recent years. During the slowest days of the pandemic, when restaurants, sporting events and other activities were closed, we turned to puzzles, streaming movies, binge-watching entire seasons of a TV show, home workouts and reading a favorite author's work to pass the time.
According to Readers Magnet, a self-publishing and marketing firm, fiction writing remains the most popular type of book sold. At the top of the fiction list are romance novels, an estimated $1.4 billion genre.
Peachtree Corners-based Georgia Romance Writers (GRW) couldn't agree more.
The non-profit GRW has more than doubled their membership this year with 180 serious, professional writers, nearly one-third of whom are multi-published. Members range from the self-published to New York Times Best Selling Authors.
Meet the authors in Peachtree Corners
Each month, romance writers from Georgia meet at the Hyatt Place Atlanta in Peachtree Corners. Beginning at 9 until 11:30 a.m., they enjoy coffee or tea, network and hear from an experienced author on a variety of topics. Inevitably, you'll find many writers just leaving at 2 p.m. when GRW's time to gather runs out.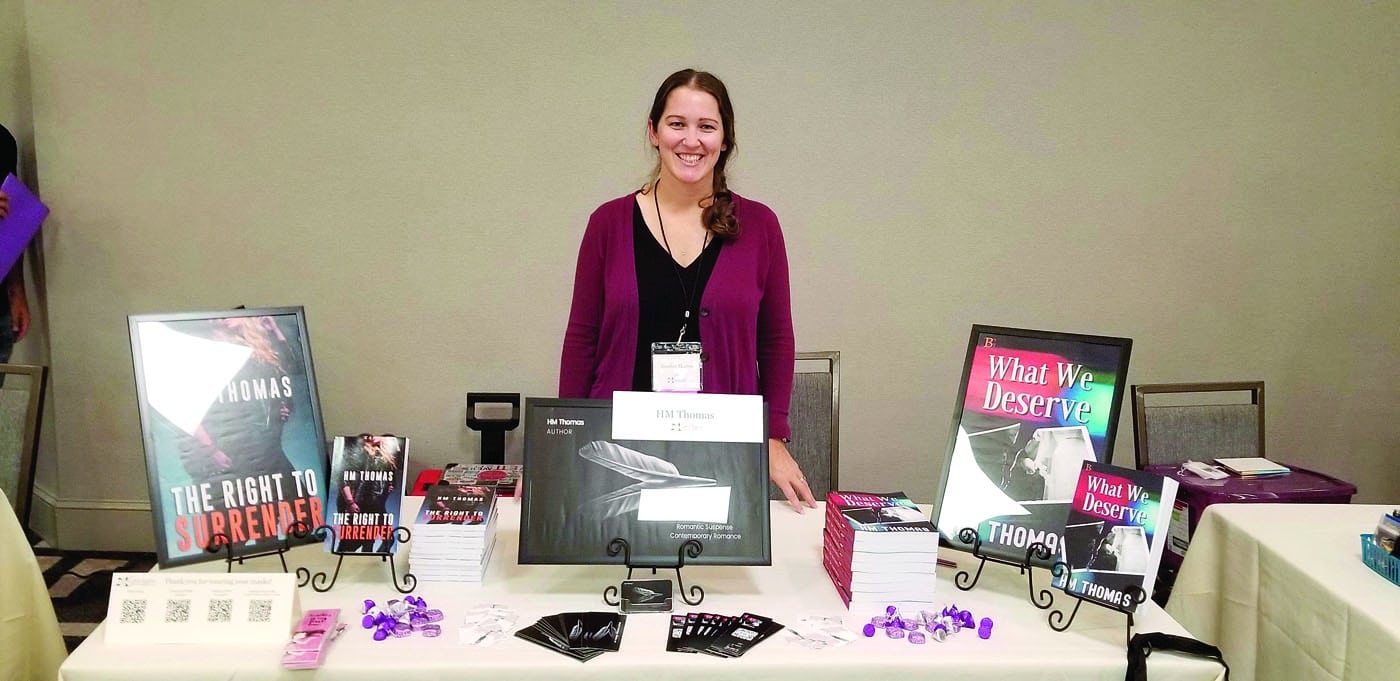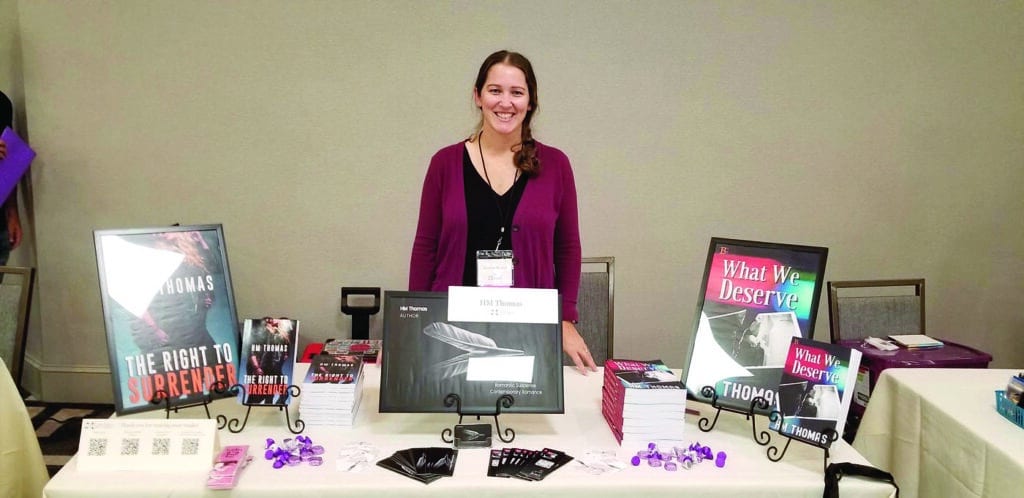 "We've had many published authors — NY Times Best Sellers, USA Today Best Sellers — who come and speak to us on a craft topic like editing or strengthening character," said Brenda Lowder, President of the Georgia Romance Writers Board of Directors and romantic comedy author of "Body Jumping" and "Sparks."
Their most recent meeting, held Sept. 17, featured Sia Huff discussing "Stellar Scenes." Topics in 2022 have ranged from social media basics and how to find an audience to adapting romance fiction to the screen and how to create "firsts" in a novel.
Moonlight & Magnolias
In October, GRW will host their annual Moonlight & Magnolias Writing Conference Thursday through Saturday, Oct. 20-23 at the Crowne Plaza Atlanta SW in Peachtree City. The three-day event, drawing writers from neighboring states like Florida, Tennessee and South Carolina, is jam packed with opportunities to learn and hone the craft.
Since its inaugural event in 1982, the conference has a long-established tradition of supporting and developing writers of all levels. While focused primarily on romance, writers of all genres are welcomed, respected and encouraged.
Thursday's workshop features Debra Dixon on "Goal, Motivation and Conflict," followed by an opportunity to visit vendors and socialize. Friday and Saturday include more than 25 morning and afternoon workshops on a wide range of subjects including titles like "Strength in Skirts: Creating a Strong Heroine," "Writing Diversity throughout Genres," "Villains," "Tik Tok for Authors" and "Setting up Book Clubs and Get Your Book Chosen."
Panel discussions will cover cold reads and industry trends, and provide an opportunity to learn from NY Times Best Selling Author Sherrilyn Kenyon, best known for her Dark Hunter series. Daily keynote speakers include Andrew Grey, Dahlia Rose and Melinda Curtis.
Moonlight & Magnolias Conference Chair and contributing author of "Love in the Lowcountry" Robin Hillyer-Miles notes that for authors attending each year, the highlight of the weekend is the Maggie Awards and the dance party that follows. The awards recognize published and pre-published authors of romantic fiction. Authors from as far away as Australia have submitted their work to win a Maggie.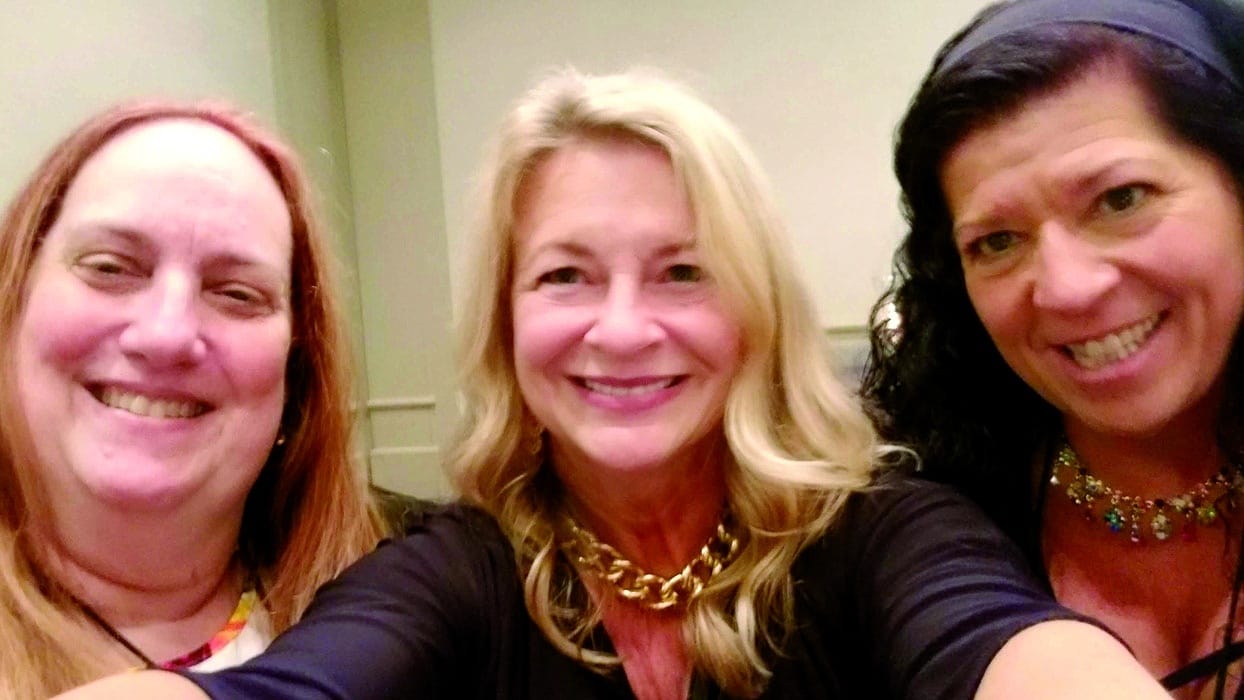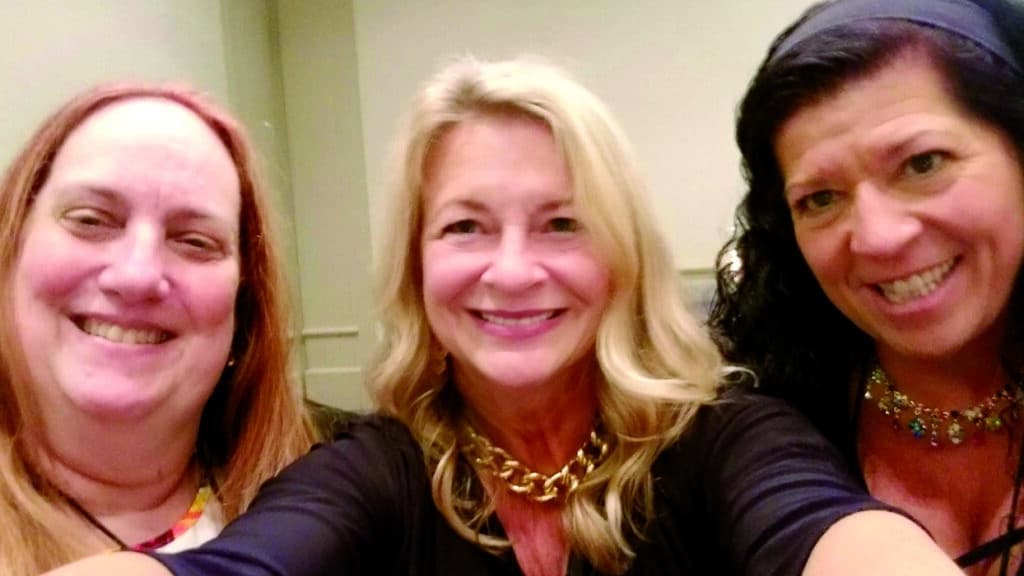 Registration for the three-day event is $300 for members and $385 for non-members. That covers all workshops, lunch on Friday and Saturday as well as the Maggie Awards Banquet on Saturday evening.
"I've been to many conferences, and this one is the most fun," said Lowder. "It's a party atmosphere and people are just friendly and learning and looking to have fun. It's joyous."
What exactly is a romance novel?
According to Hillyer-Miles, GRW was at one time affiliated with the Romance Writers of America. Breaking away from that organization has allowed GRW to broaden their definition of what constitutes a romance writer.
"We're able to expand our horizons a little bit," said Hillyer-Miles. "Sometimes people who write novels with a romantic subplot might not be acceptable for RWA but is accepted for GRW."
Most romance novels result in the main characters of the novel resolving a conflict for an optimistic conclusion. "A romance gives a promise that there's going to be either a happily ever after or a happy for now," explained Hillyer-Miles.
According to a MasterClass article explaining the genre, "Romance novels can be traced all the way back to ancient Greece, with five surviving stories centered on romantic love from this time. Samuel Richardson's 1740 novel "Pamela" is also a precursor for the modern romance novel. In the nineteenth century, romance novels rose to prominence with the popular works of Jane Austen, whose novel "Pride and Prejudice" greatly influenced the genre."
While a happy ending is required to be considered romance, the genre is inclusive of sub-genres that range from historical romance and suspenseful romance to the paranormal, science fiction and fantasy. The genre is also diverse with some novels focused on the challenges of young adults, multi-cultural relationships or LBGTQ connections. Erotic romance delves into more explicit sexual interaction and may bring to mind the worldwide best seller "Fifty Shades of Grey."
Members join for the community
Joining GRW costs $25 annually and members pay only $10 per in-person meeting or $8 to join the meeting virtually. Following their October conference, GRW's next monthly meetings in Peachtree Corners will take place Nov. 19 with USA Today Best-Selling Author Ciara Knight and Dec. 10 with Tanya Angler, who Amazon describes as the award-winning author of "sweet contemporary romance novels revolving around themes of second chances and hope."
For Lowder, becoming a GRW member eight years ago resulted after a friend encouraged her to attend a monthly meeting. She found the authors welcoming, uplifting and well-connected.
"Join for the warmth and support of the very talented writers in the community," added Lowder. "The reason I volunteer is because the authors have been so supportive, warm and encouraging and it is a place that really nurtures growth."
Learn more at garomancewriters.org.

Wesleyan School Senior Selected for 2023 AP Art and Design Exhibit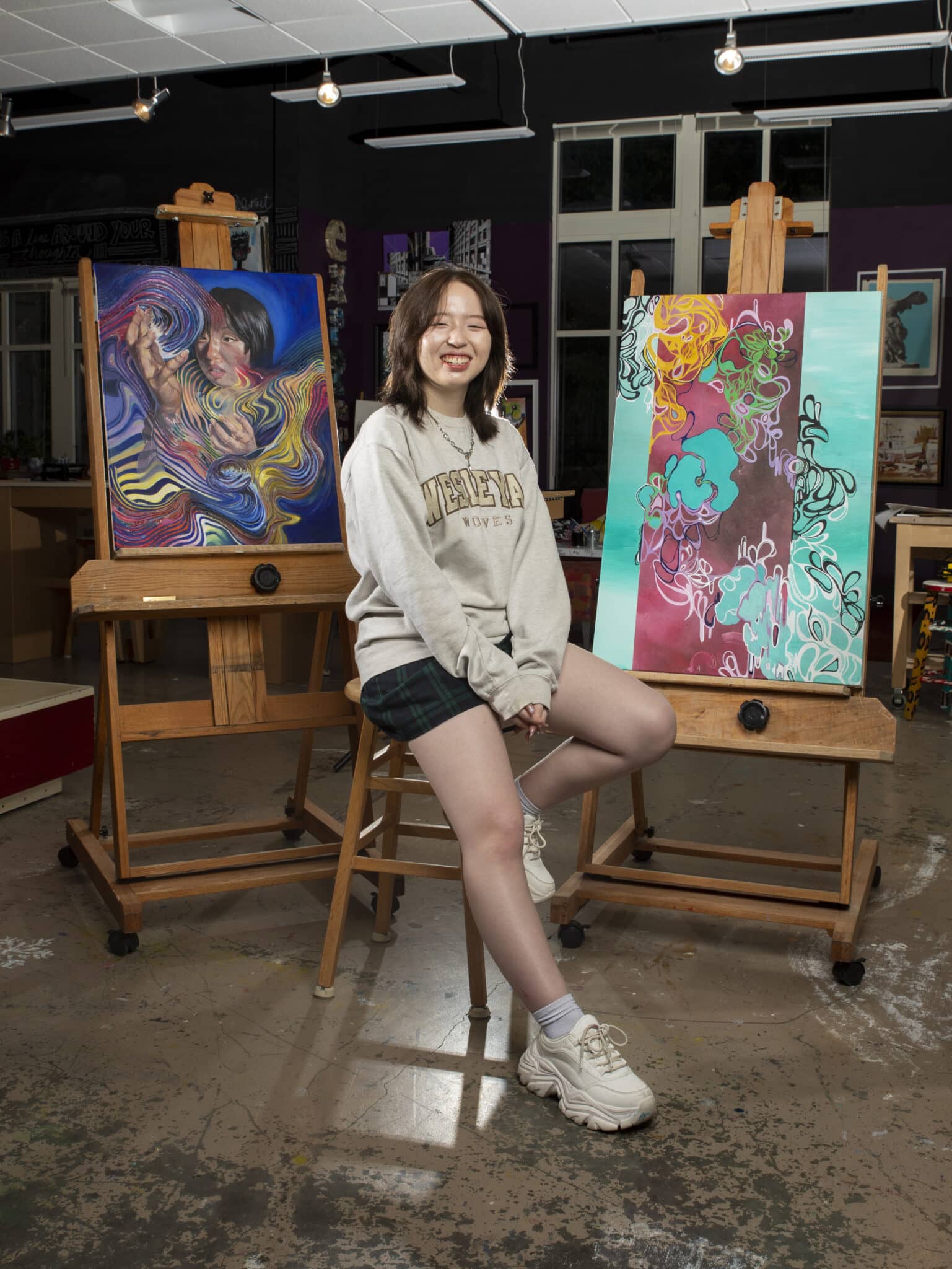 Wesleyan School senior Elizabeth Tian is one of 50 students whose artwork was selected for inclusion in the 2023 AP Art and Design Exhibit. This is an online exhibit that shows exemplary AP art portfolios selected from over 74,000 entries.
This year's exhibit features student artwork showcasing a diverse range of student ideas, styles of artmaking, materials used and conceptual as well as physical processes involved with making works of art.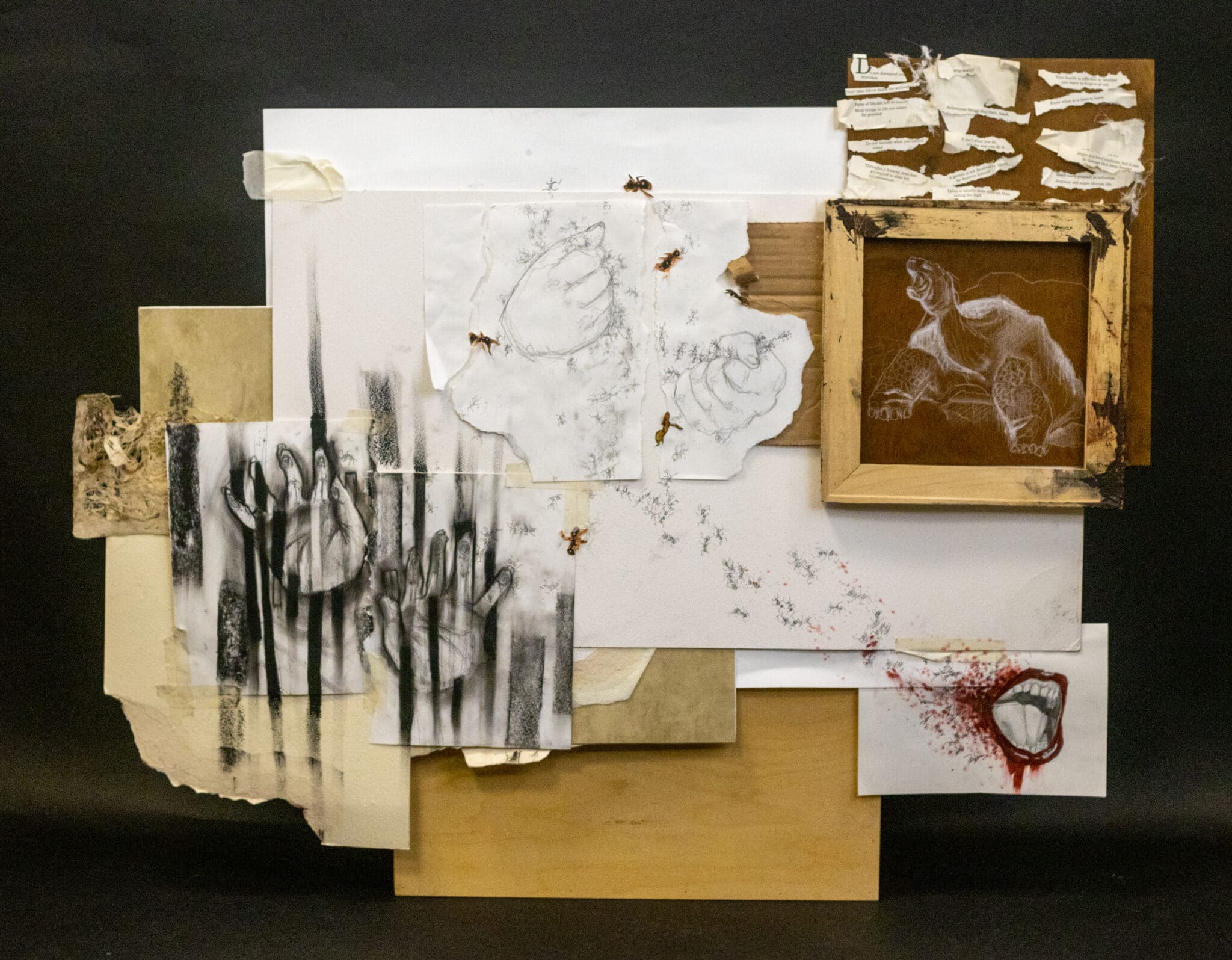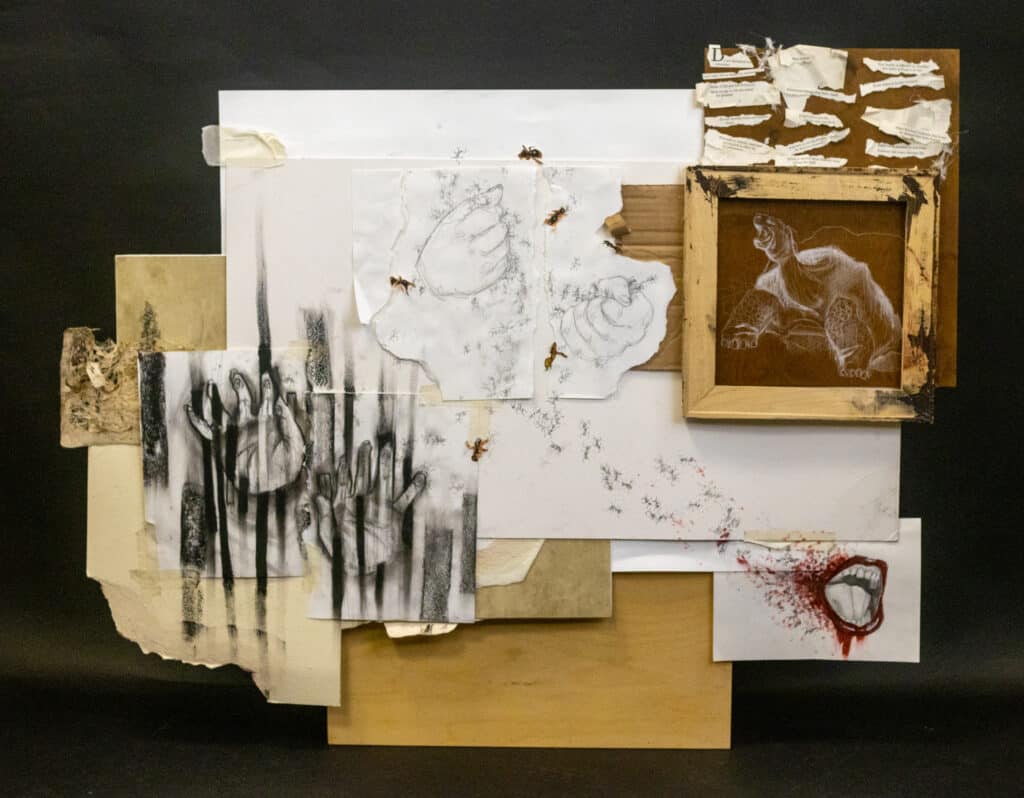 "Inclusion in this exhibit is highly selective and proves Elizabeth's brilliance in concept and technique," said Meagan Brooker, assistant director of fine arts and art teacher.
The exhibit will feature Tian's portfolio alongside a profile.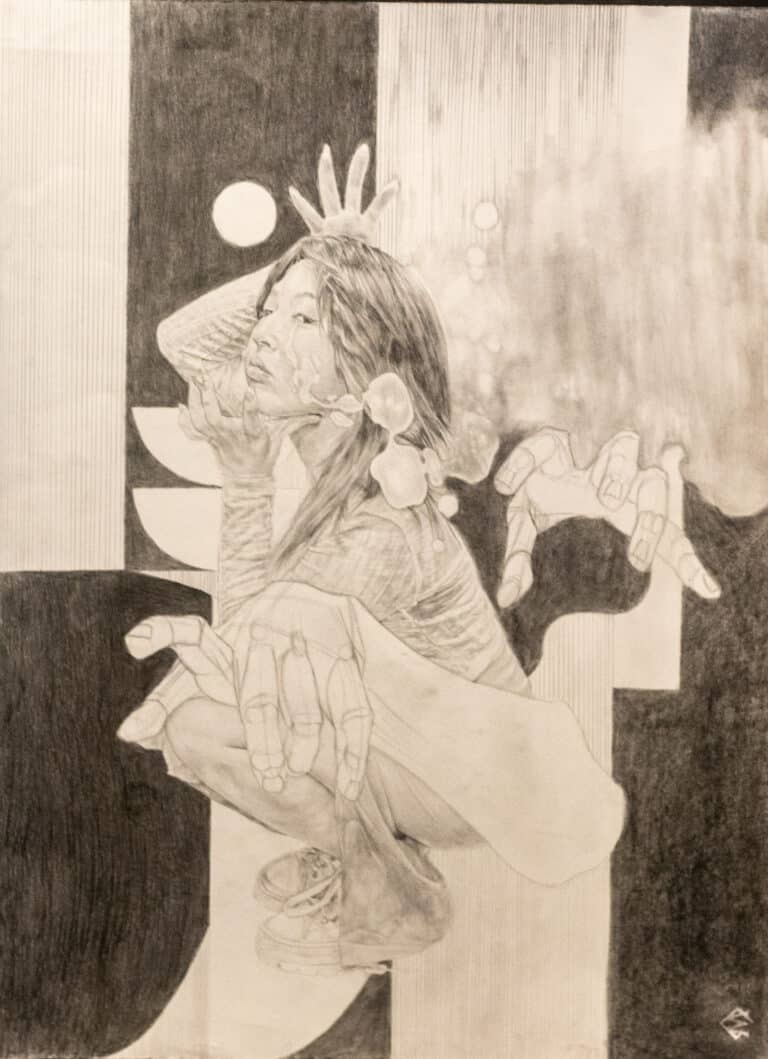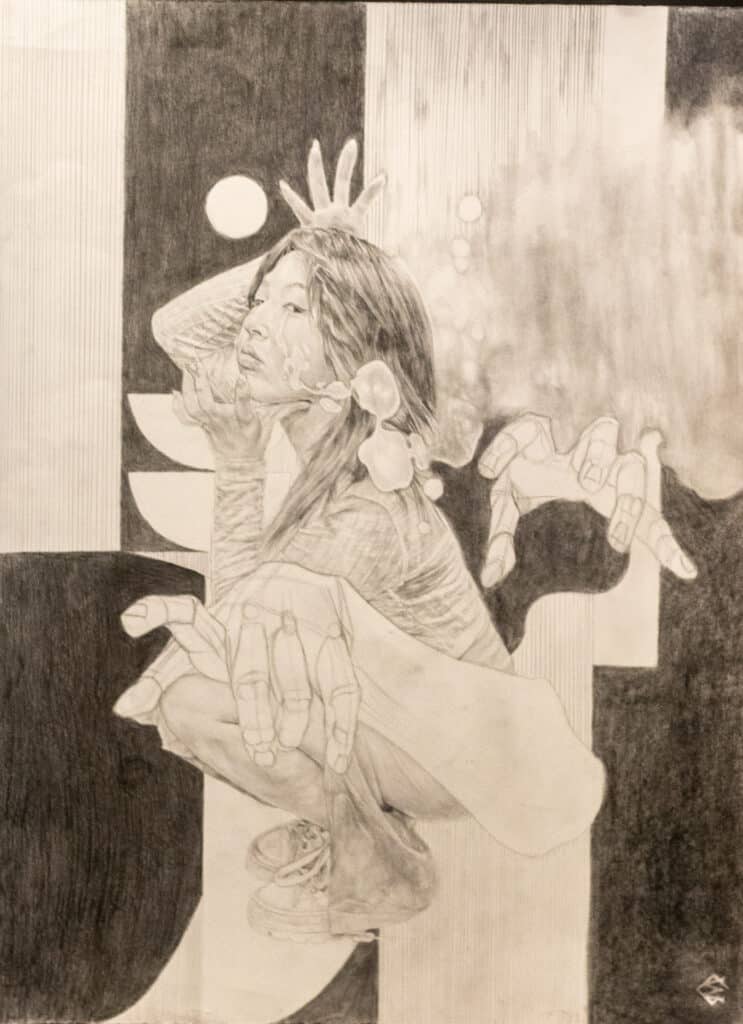 "Elizabeth is a tremendous student that works so hard and puts much thought into design. I am thankful for Ms. Brooker's dedication, guidance, encouragement and critical thinking that allows her to equip her students to grow in their artistic ability," shares Joe Koch, high school principal.
To learn more about the school, visit www.wesleyanschool.org.

High Museum of Art Presents Exhibition of 19th-Century Black Potter from the American South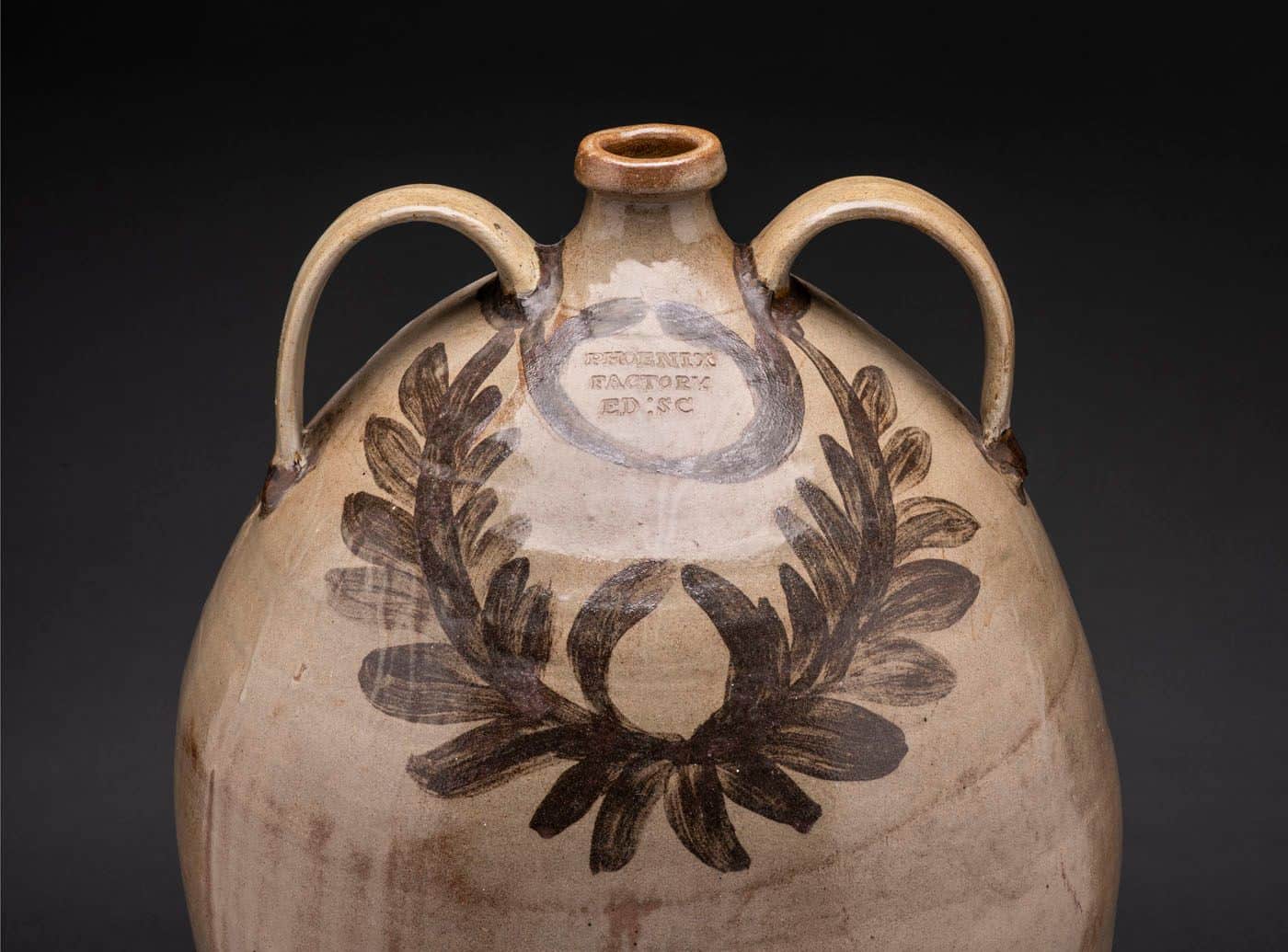 Coming this spring, from Feb. 16 – May 12, 2024, the High Museum of Art will be the only Southeast venue for "Hear Me Now: The Black Potters of Old Edgefield, South Carolina." 
The exhibition features nearly 60 ceramic objects created by enslaved African Americans in Edgefield, South Carolina, in the decades before the Civil War.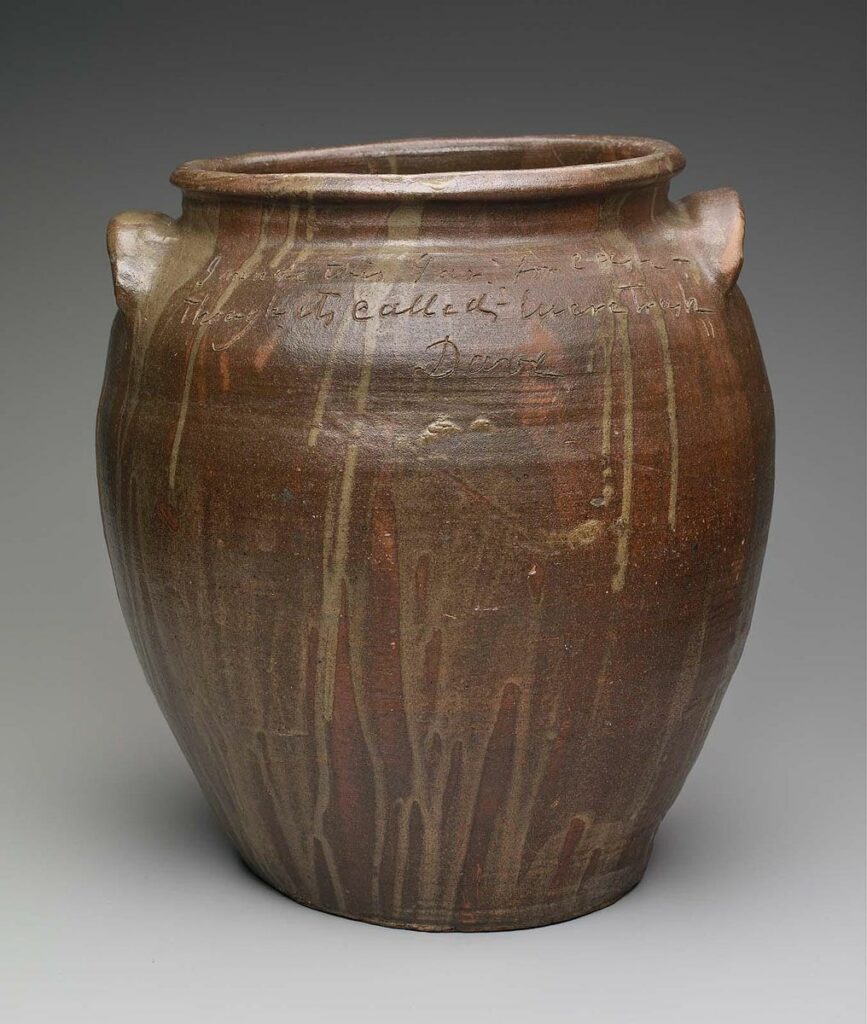 These 19th-century vessels demonstrate the lived experiences, artistic agency and material knowledge of those who created them.
The works include monumental storage jars by the literate potter and poet Dave (later recorded as David Drake, ca. 1800-1870) as well as examples of utilitarian wares and face vessels by unrecorded makers.
"Hear Me Now" will also include work by contemporary Black artists who have responded to or whose practice connects with the Edgefield story, including Theaster Gates, Simone Leigh and Woody De Othello.
The exhibition is organized by The Metropolitan Museum of Art and the Museum of Fine Arts, Boston.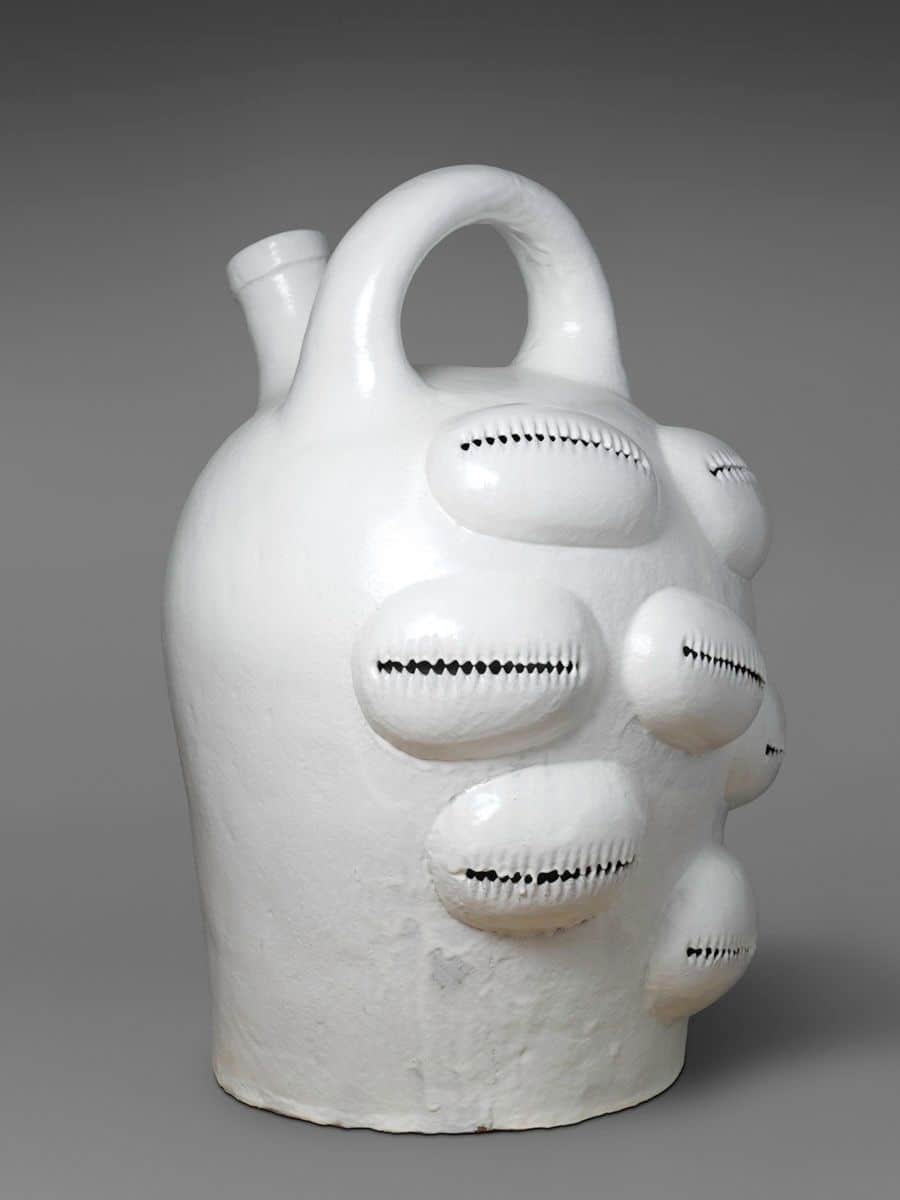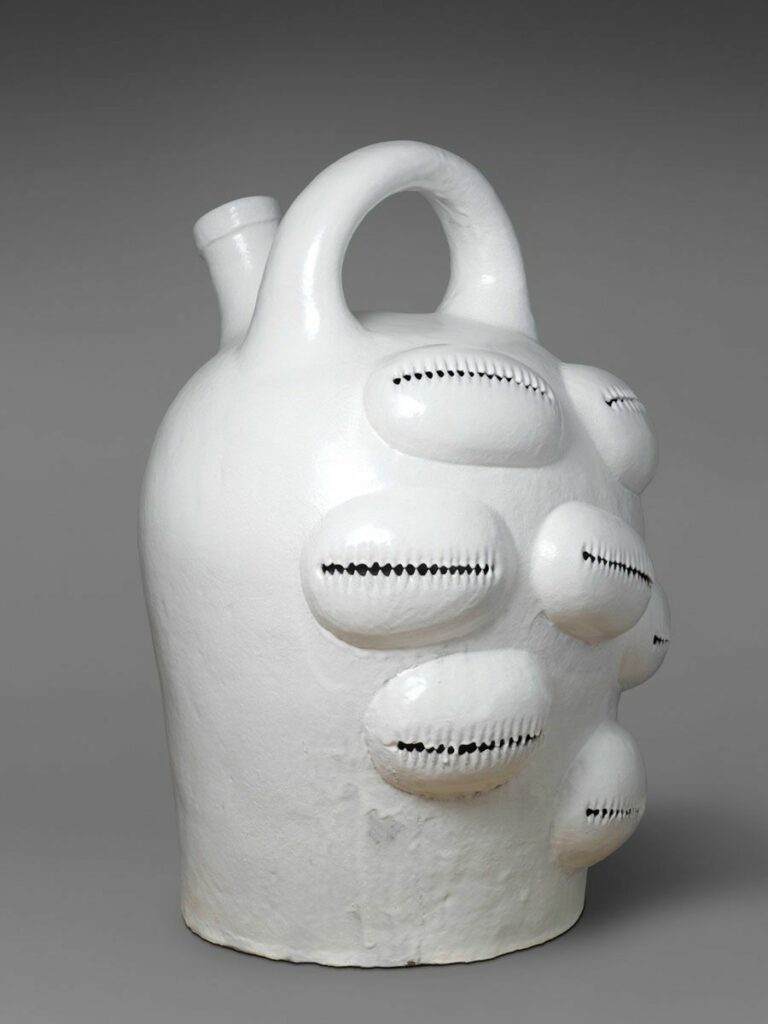 "We are honored to present this exhibition, which recognizes the innovation of Edgefield potters—a practice all the more remarkable given that their work was created under the most inhumane conditions of enslavement," said Rand Suffolk, director of the High.
"It's an important story, one that not only dovetails with the High's longstanding recognition and display of Edgefield pottery but one that should also resonate with our regional audiences." 
In the early 1800s, white settlers established potteries in the Old Edgefield district, a rural area on the western edge of South Carolina, to take advantage of its natural clays.
Hundreds of enslaved adults and children were forced to work in the potteries, bearing responsibility for the craft, from mining and preparing clay to throwing vast quantities of wares and decorating and glazing the vessels.
By the 1840s, they were producing tens of thousands of vessels each year. The stoneware they made supported the region's expanding population and was intrinsically linked to the lucrative plantation economy.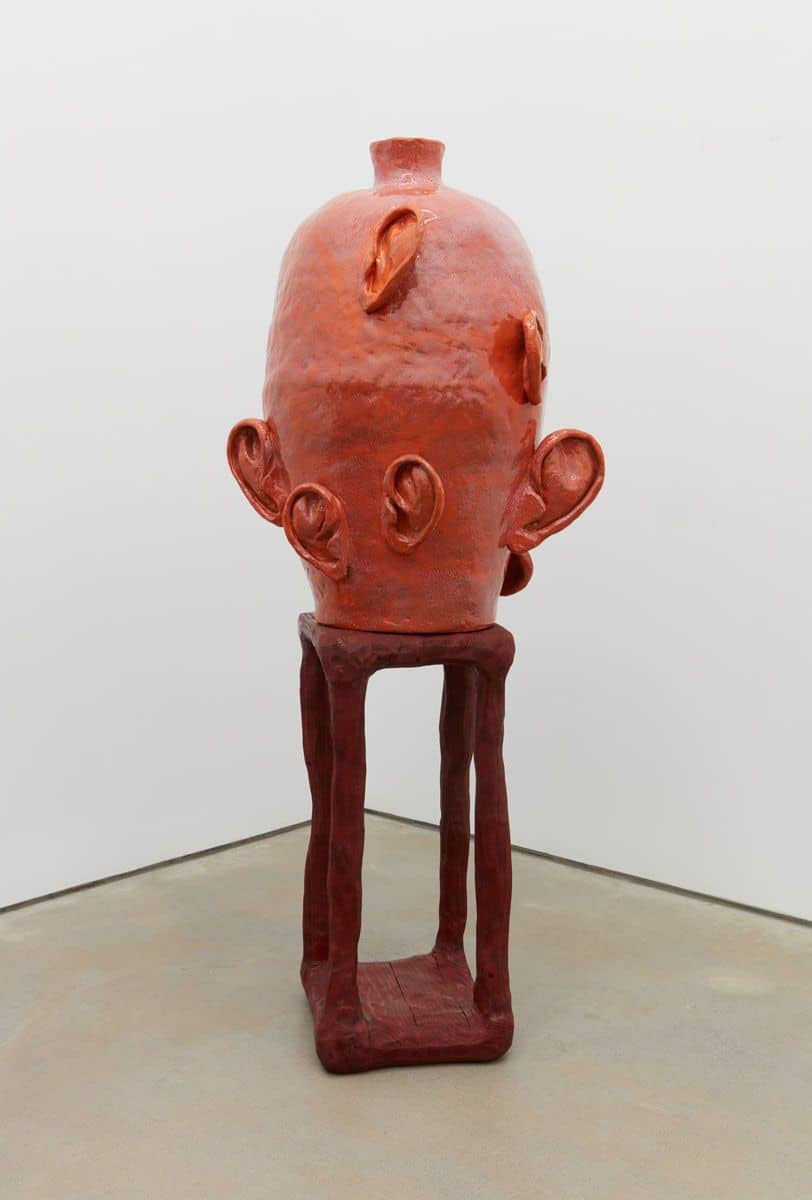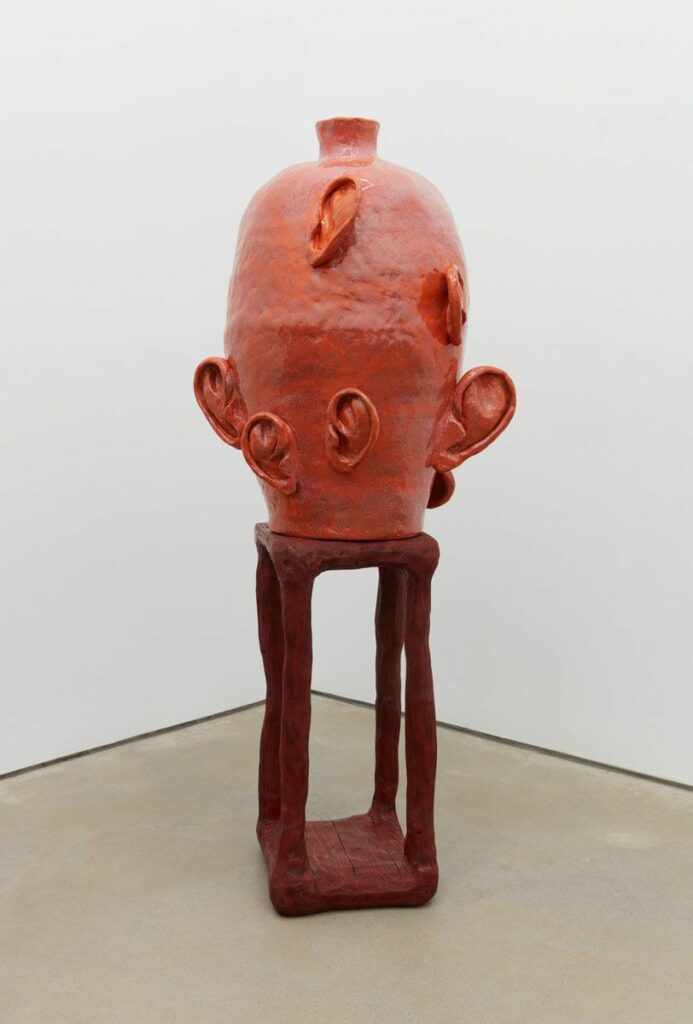 The history of slavery is widely understood in terms of agriculture, but these wares tell the story of what historians call "industrial slavery," where the knowledge, experience and skill of enslaved people were essential to the success of the enterprise.
White enslavers and factory owners often marked the wares with their names, therefore claiming the expertise of the enslaved as their own. Only some of the enslaved makers have been identified so far, and more than 100 of their names are highlighted in the exhibition. 
One identified maker included in the exhibition is Edgefield's best-known artist, Dave, later recorded as David Drake, who boldly signed, dated and incised verses on many of his jars.
"Hear Me Now" features many of Dave's monumental masterpieces, along with a video featuring Dave's newly discovered descendants Pauline Baker, Priscilla Carolina, Daisy Whitner and John Williams, in which they reflect on his work and their family connections.
Among the other exhibition highlights are 19 face vessels or jugs, which served as powerful spiritual objects and were likely made by the Edgefield potters for their own use.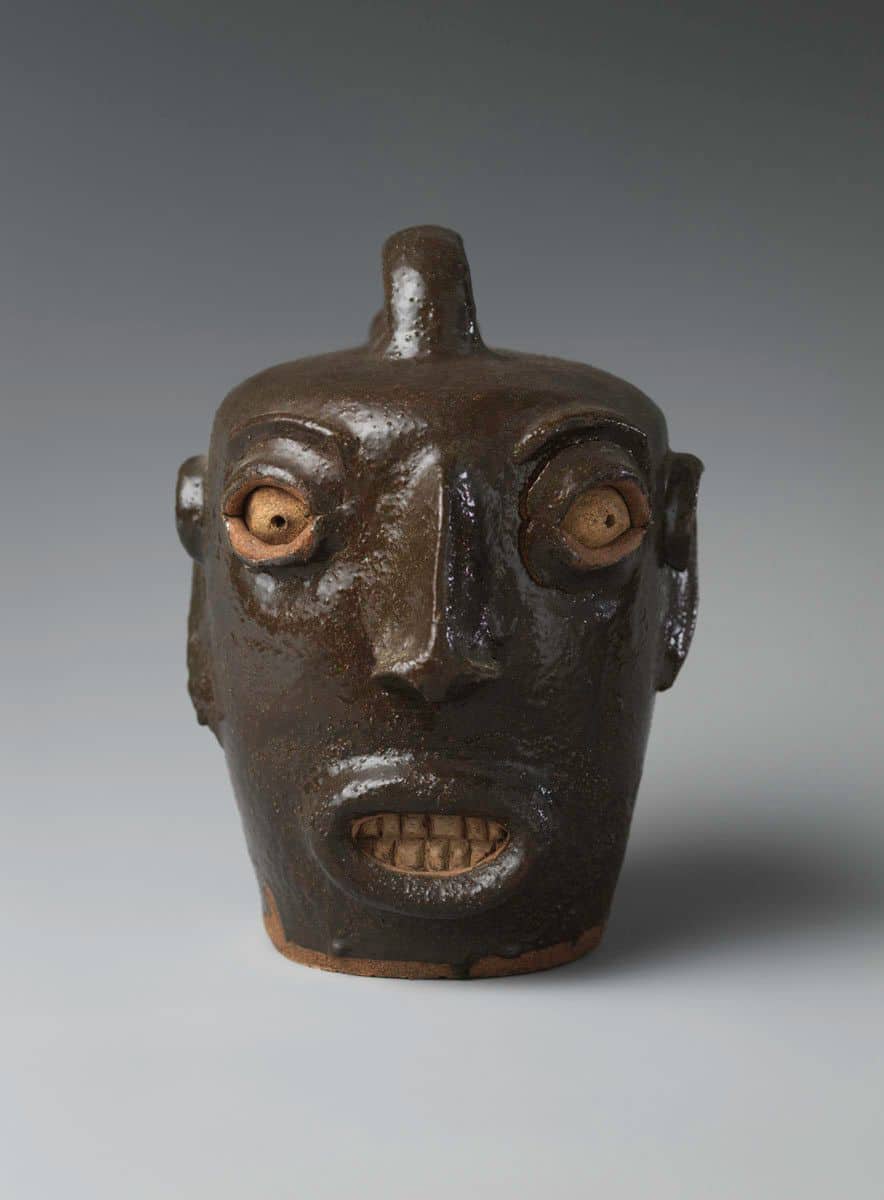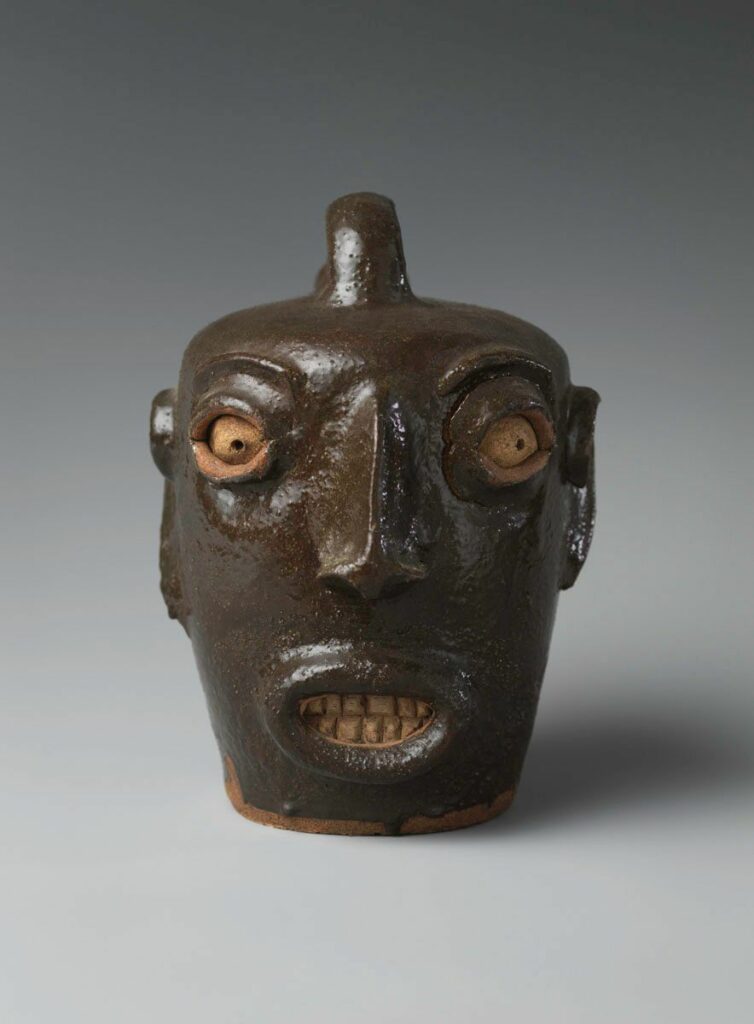 Their emergence in the region roughly coincides with the 1858 arrival in Georgia of the slave ship The Wanderer, which illegally transported more than 400 captive Africans to the United States.
More than 100 of those individuals were sent to Edgefield, where they were put to work in the potteries. Growing evidence suggests that their arrival brought African-inspired art traditions, religion and culture to the area.
The face vessels resemble nkisi, ritual objects that were important in West-Central African religious practices to facilitate communication between the living and the dead.
"Hear Me Now" examines the continuing legacy of Edgefield with works that respond to and amplify Edgefield's story.
"Hear Me Now: The Black Potters of Old Edgefield, South Carolina" will be presented in the Special Exhibition Galleries on the Second Level of the High's Stent Family Wing.

Beatrix Potter Exhibition Coming to the High Museum This Fall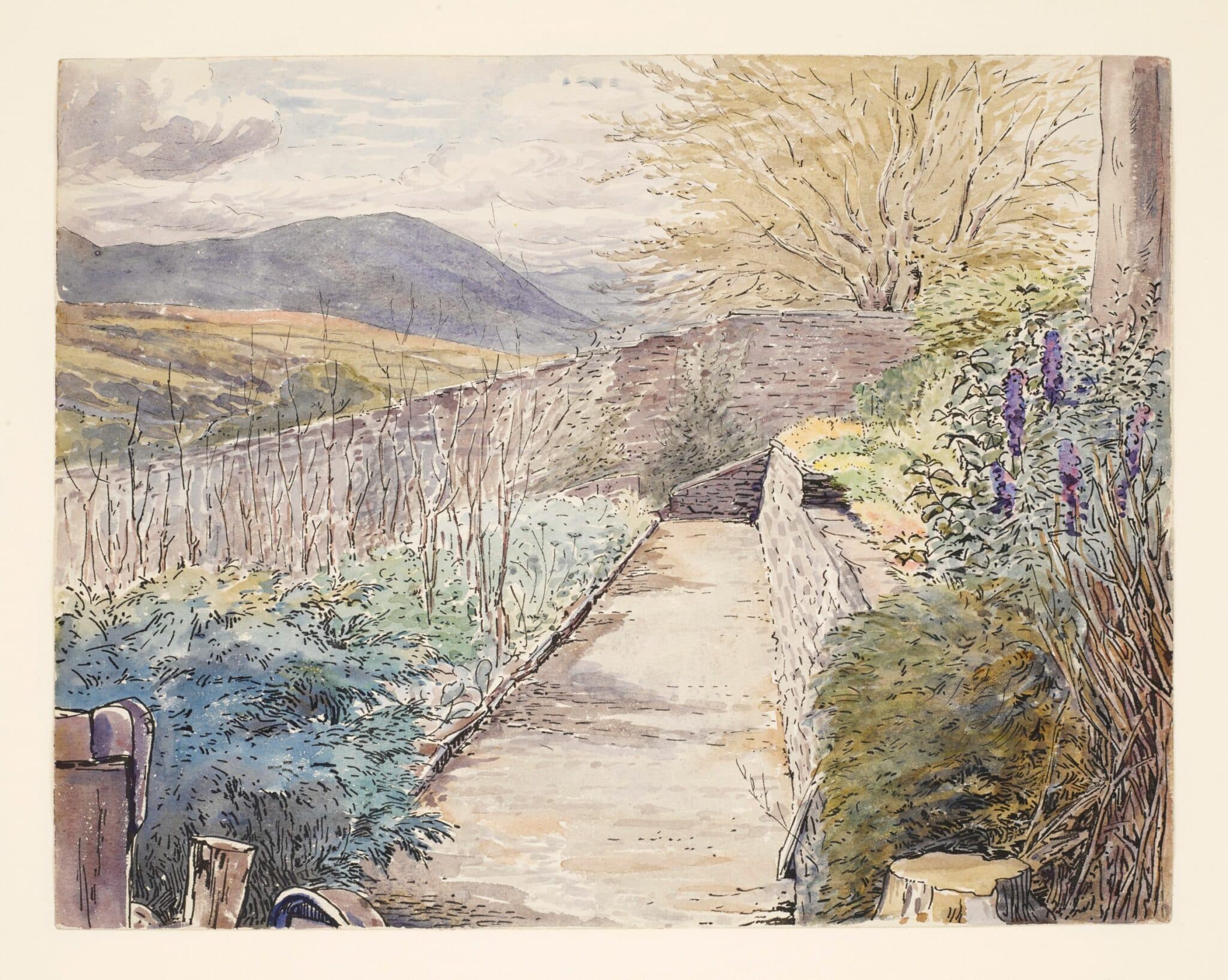 This October, the High Museum of Art will present "Beatrix Potter: Drawn to Nature." The interactive exhibition encourages visitors of all ages to explore the places and animals that inspired Potter's popular stories, such as "The Tale of Peter Rabbit." 
More than 125 personal objects will be displayed, including sketches, watercolors, rarely seen letters, coded diaries, commercial merchandise, paintings and experimental books. The exhibition will also examine Potter's life as a businessperson, natural scientist, farmer and conservationist.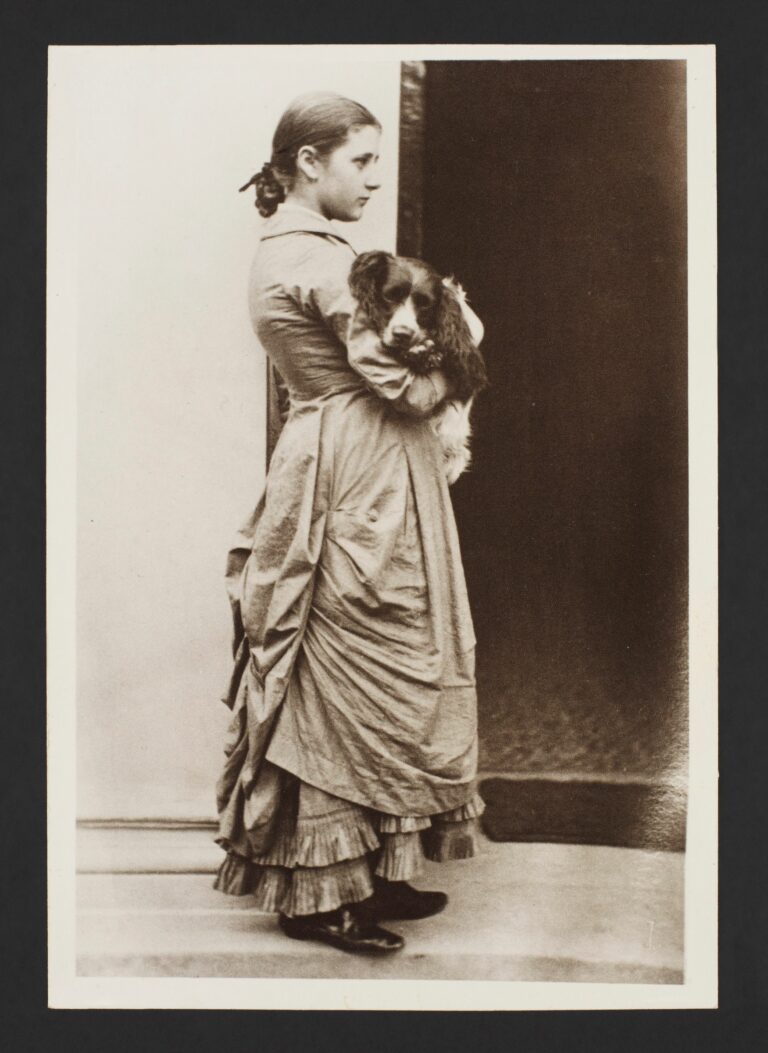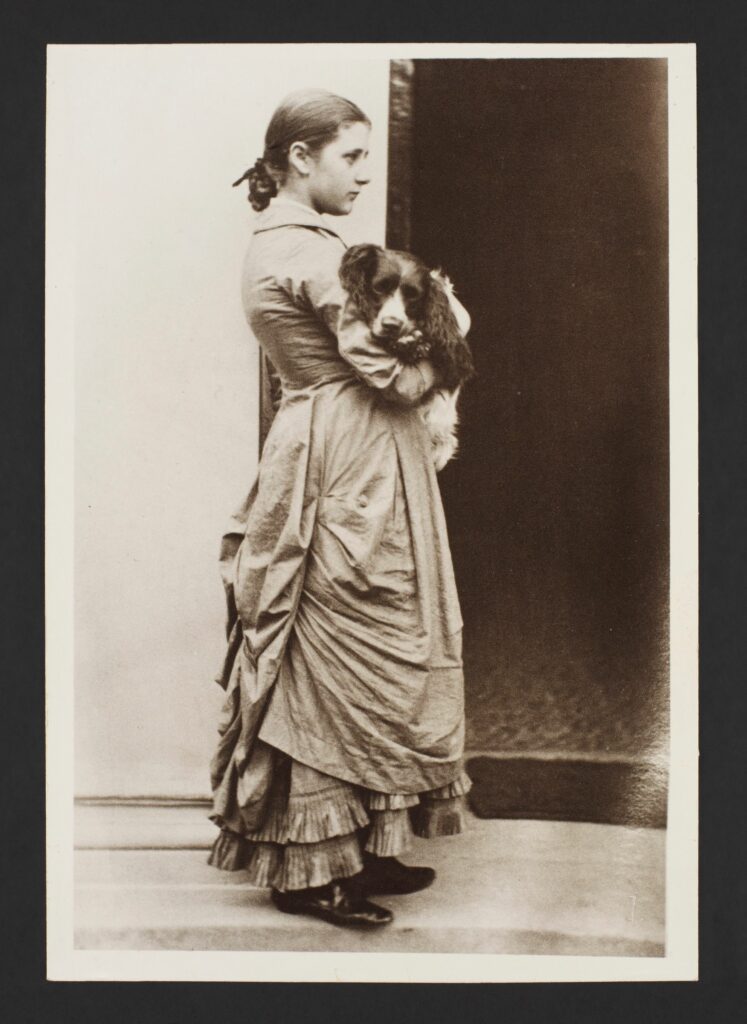 The exhibition is organized by the Victoria and Albert Museum and is the latest in the High's series celebrating children's book art and authors. 
"The High is committed to serving family audiences and connecting them to the power of children's book art, which can inspire creativity, engender empathy and teach important life lessons," said Rand Suffolk, the High's Nancy and Holcombe T. Green, Jr., director. "We are delighted to share the wonderful illustrations and stories from Potter's famous tales with our youngest visitors and explore the author's life story, which was marked by a love of learning and dedication to preserving nature for future generations."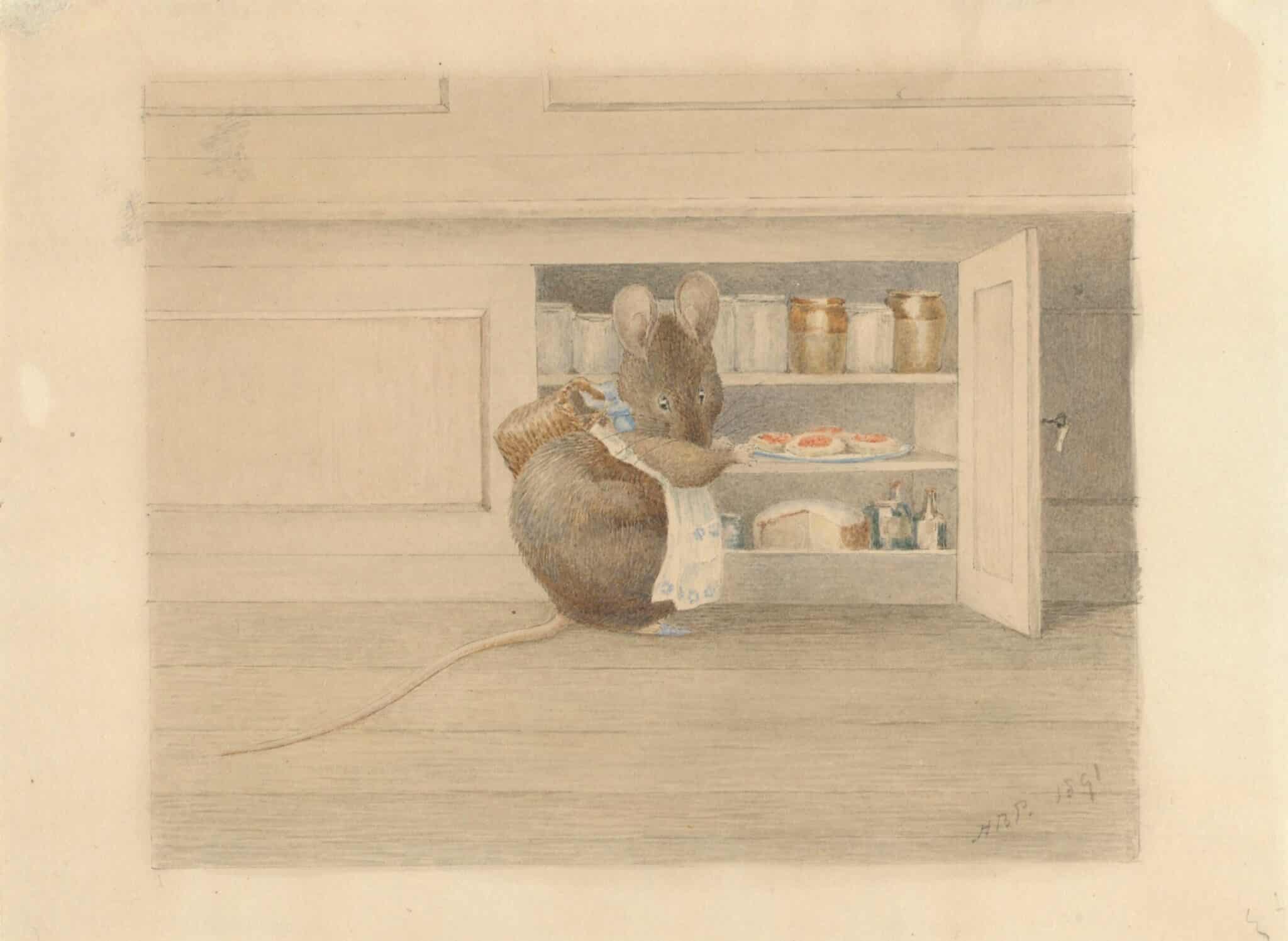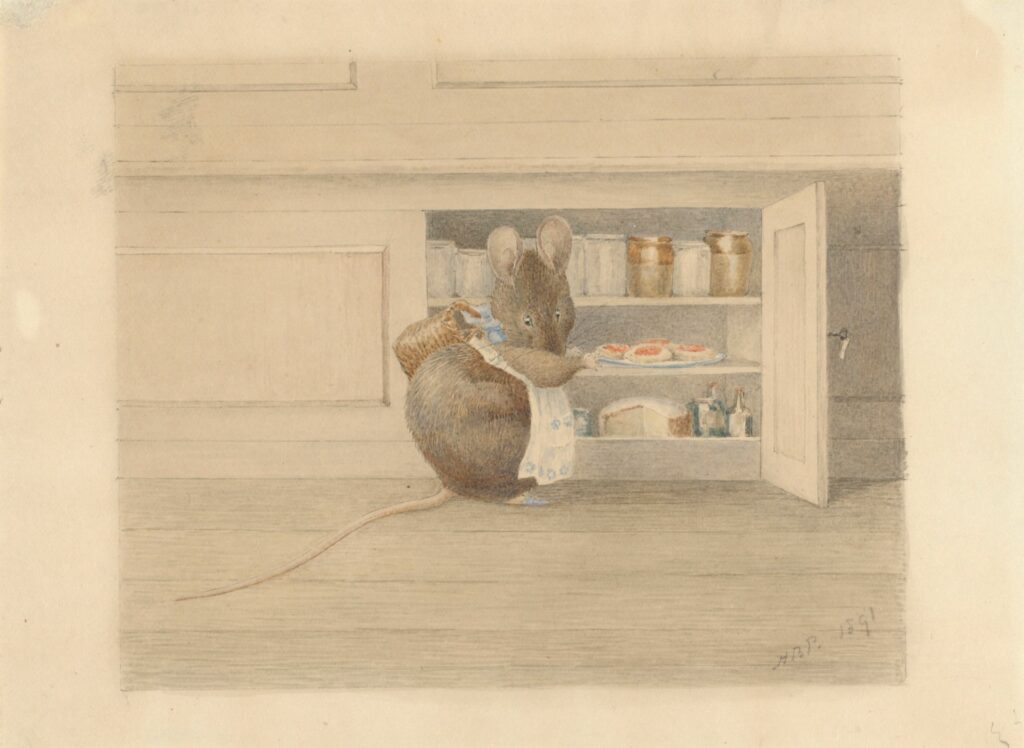 Born in London, Helen Beatrix Potter was passionate about animals and the natural world from an early age. This passion sparked her career as a world famous author and illustrator. Her interest in nature also influenced other aspects of her life, leading to significant achievements in art and science.
"Drawn to Nature" connects elements of her creative practice, from building characters and observing nature to telling stories and conserving the environment.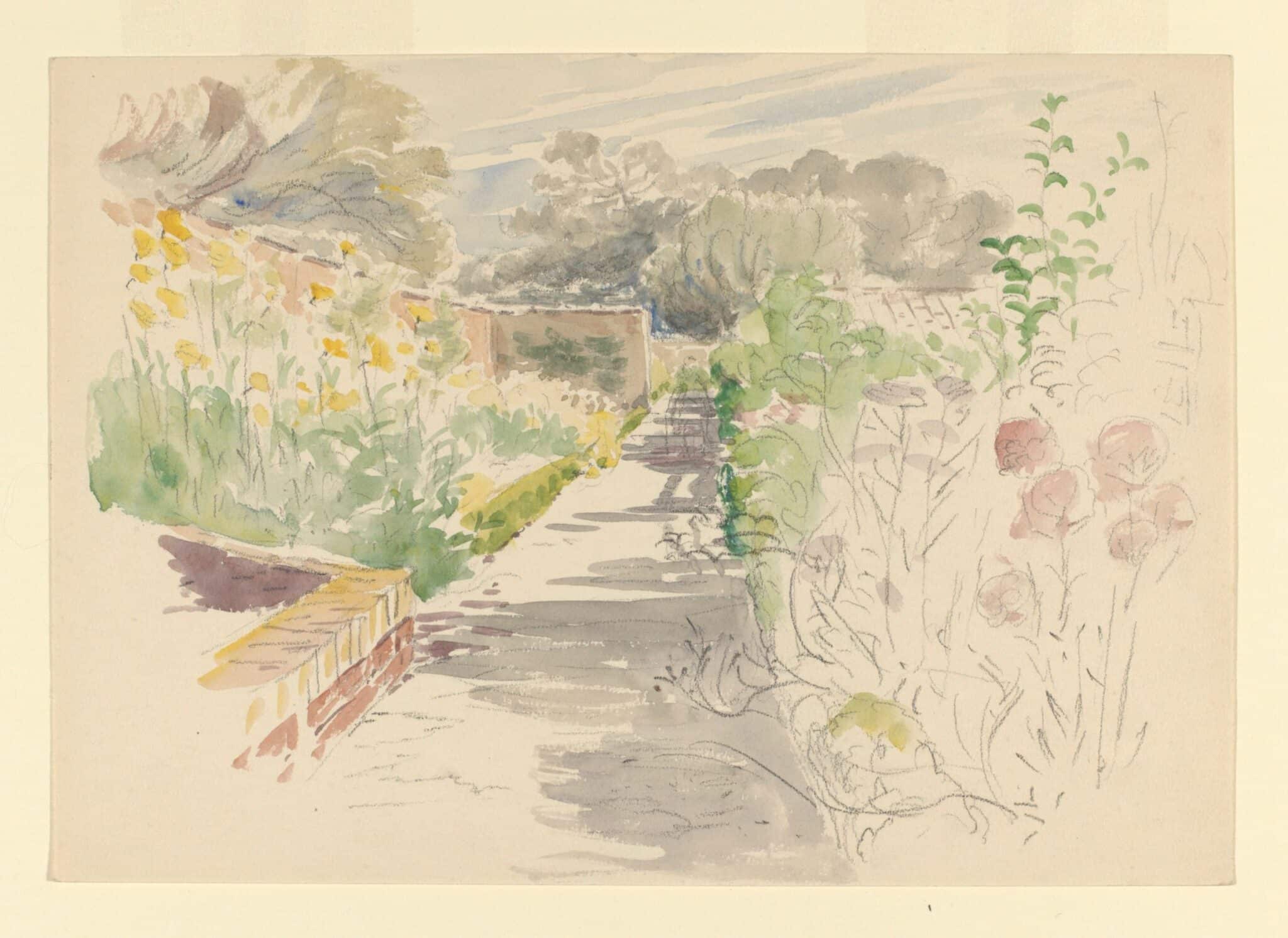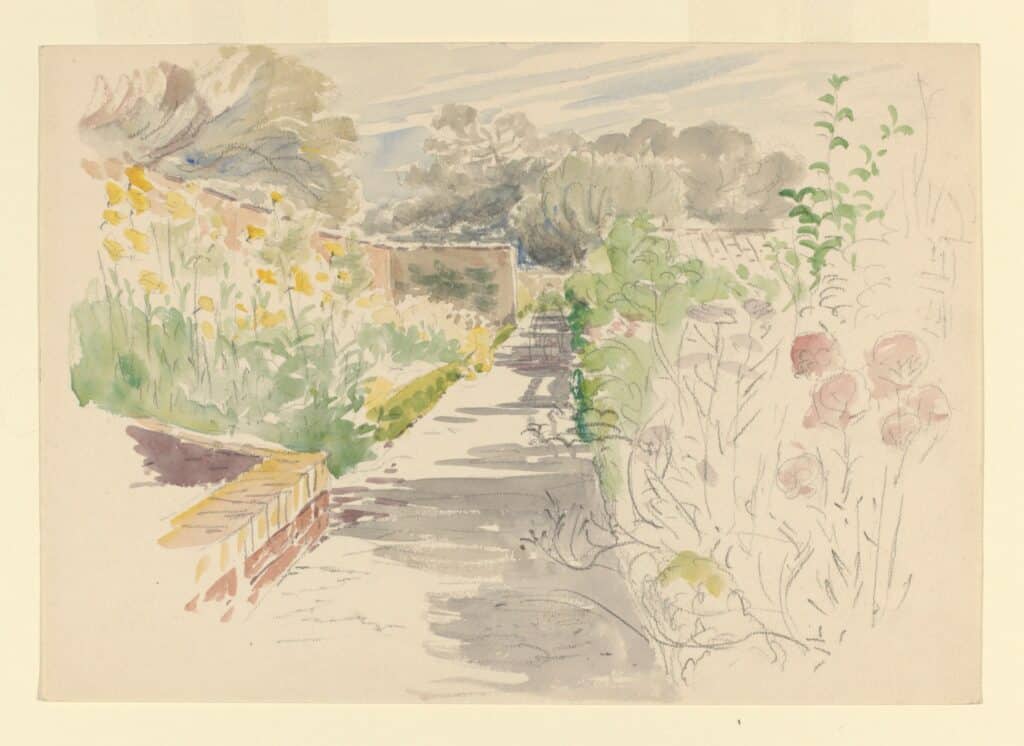 "Beatrix Potter's singularly creative life offers insights for all ages. This exhibition, part of the High's longstanding dedication to families and intergenerational learning, is designed to welcome everyone to ask what it means to see with imagination and care for our world, together," said Andrew Westover, exhibition curator and the High's Eleanor McDonald Storza director of education. 
The first section of the exhibition focuses on how Potter developed the characters that inspired her most famous stories, including "The Tale of Peter Rabbit," "The Tale of Benjamin Bunny" and "The Tale of Jemima Puddle Duck."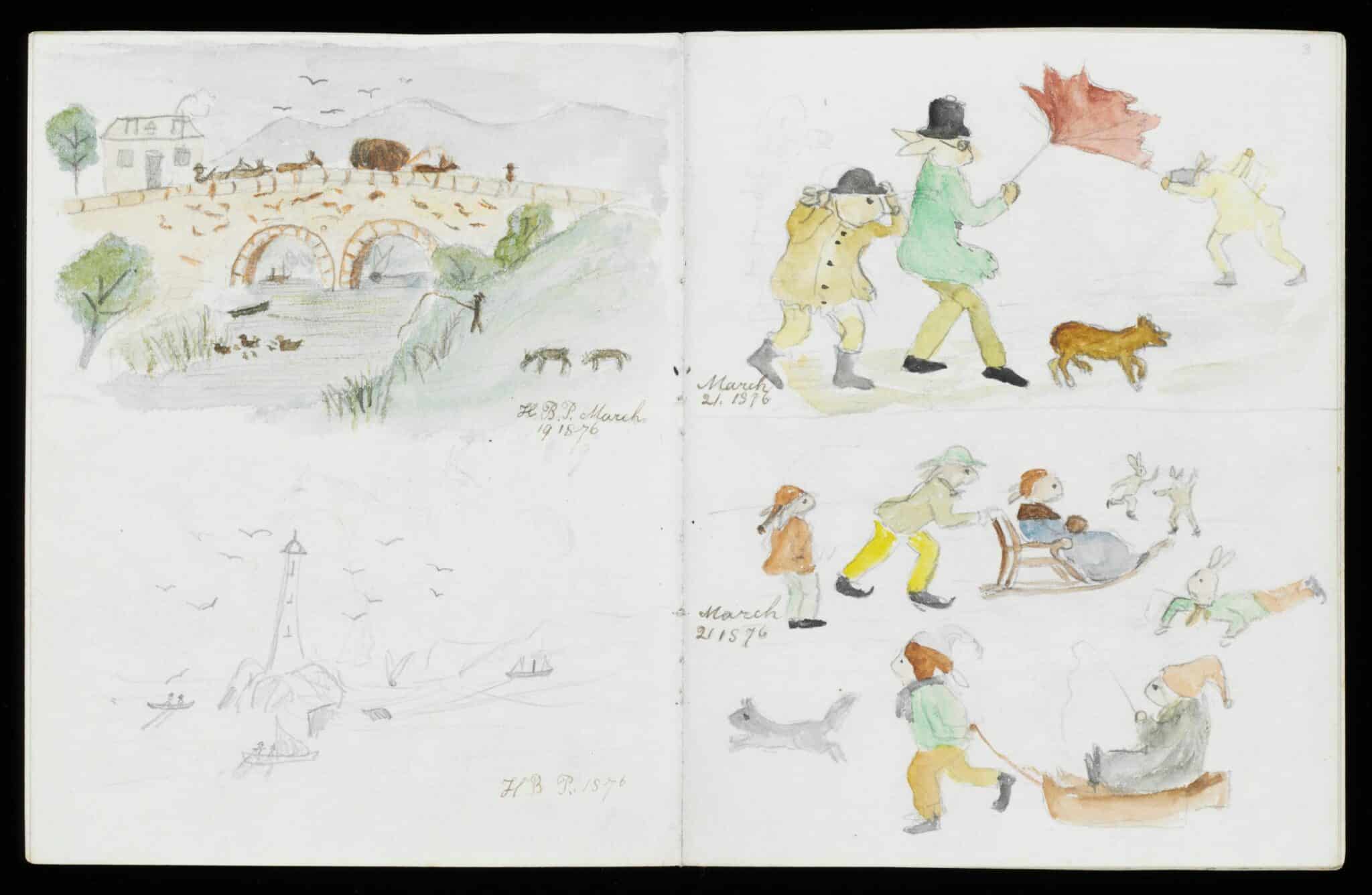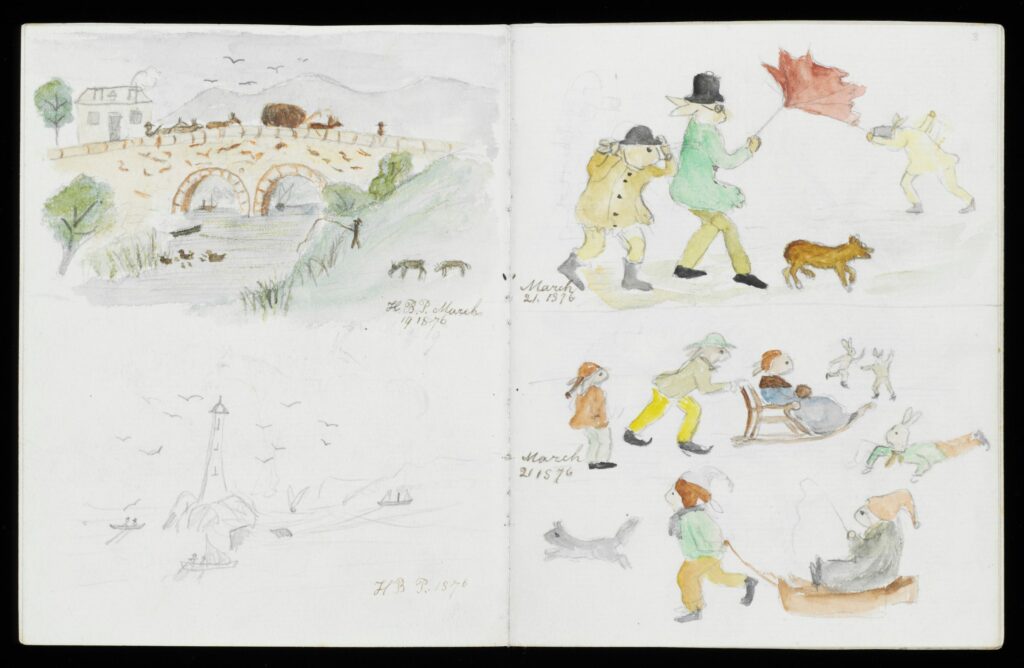 She modeled her characters on animals familiar to her, and her stories were informed by careful observations of nature. "Drawn to Nature" will include many of her original character sketches and more insight into how she built richly imagined worlds. 
The exhibit also explores Potter's scientific observations and will feature a cabinet of curiosities alongside her realistic nature drawings.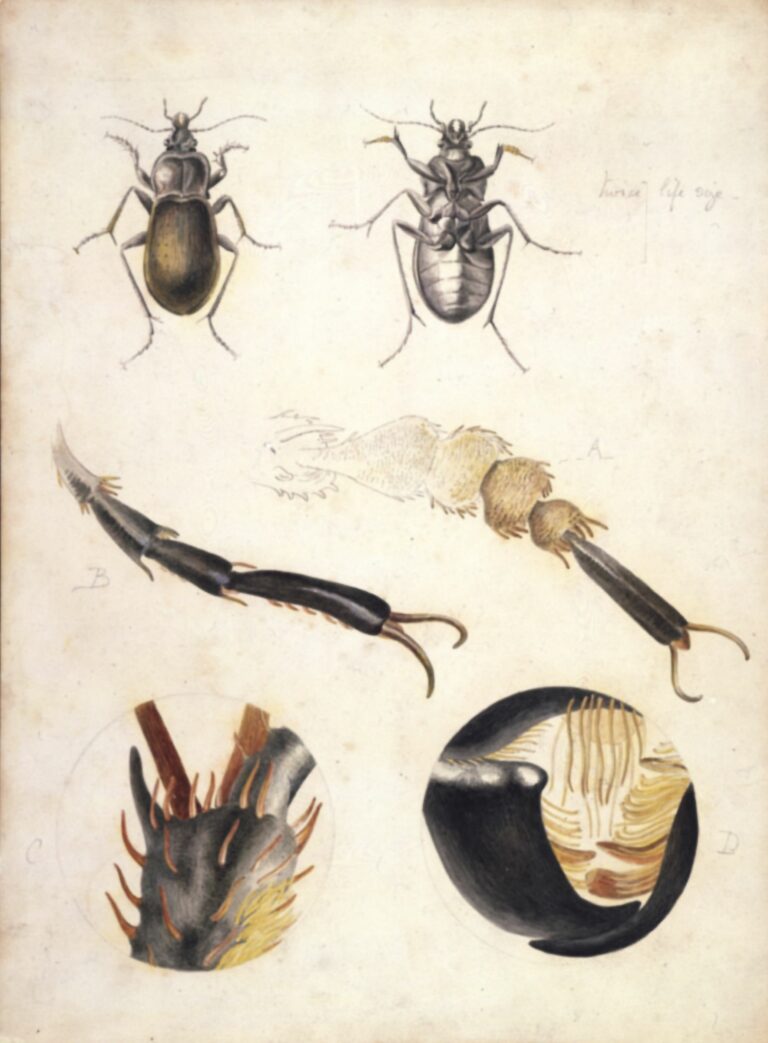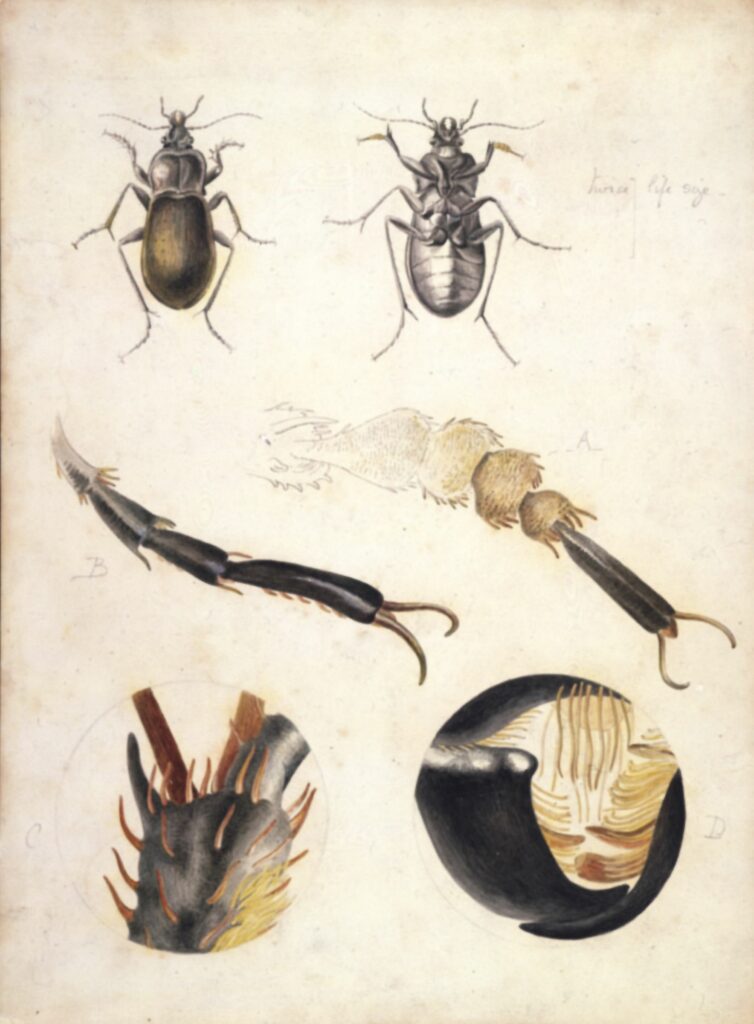 "Drawn to Nature" will reveal Potter's abilities as a storyteller, illustrator and entrepreneur. From her mid-20s, Potter translated her close observation of animals and nature into detailed pictorial storytelling. 
She also sold holiday cards featuring her drawings and designs. These letters and illustrations became the basis for her stories, and in 1902, she signed a publishing deal.
Another section of the exhibition features sketches and finished artworks from her books, including "The Tale of Squirrel Nutkin" and "The Tale of Benjamin Bunny." This section will feature a dedicated reading space to sit and enjoy Potter's children's books. 
In the exhibition's final section, watercolors, personal items and drawings will demonstrate Potter's love for England's Lake District and her work to conserve its landscape and local farming culture.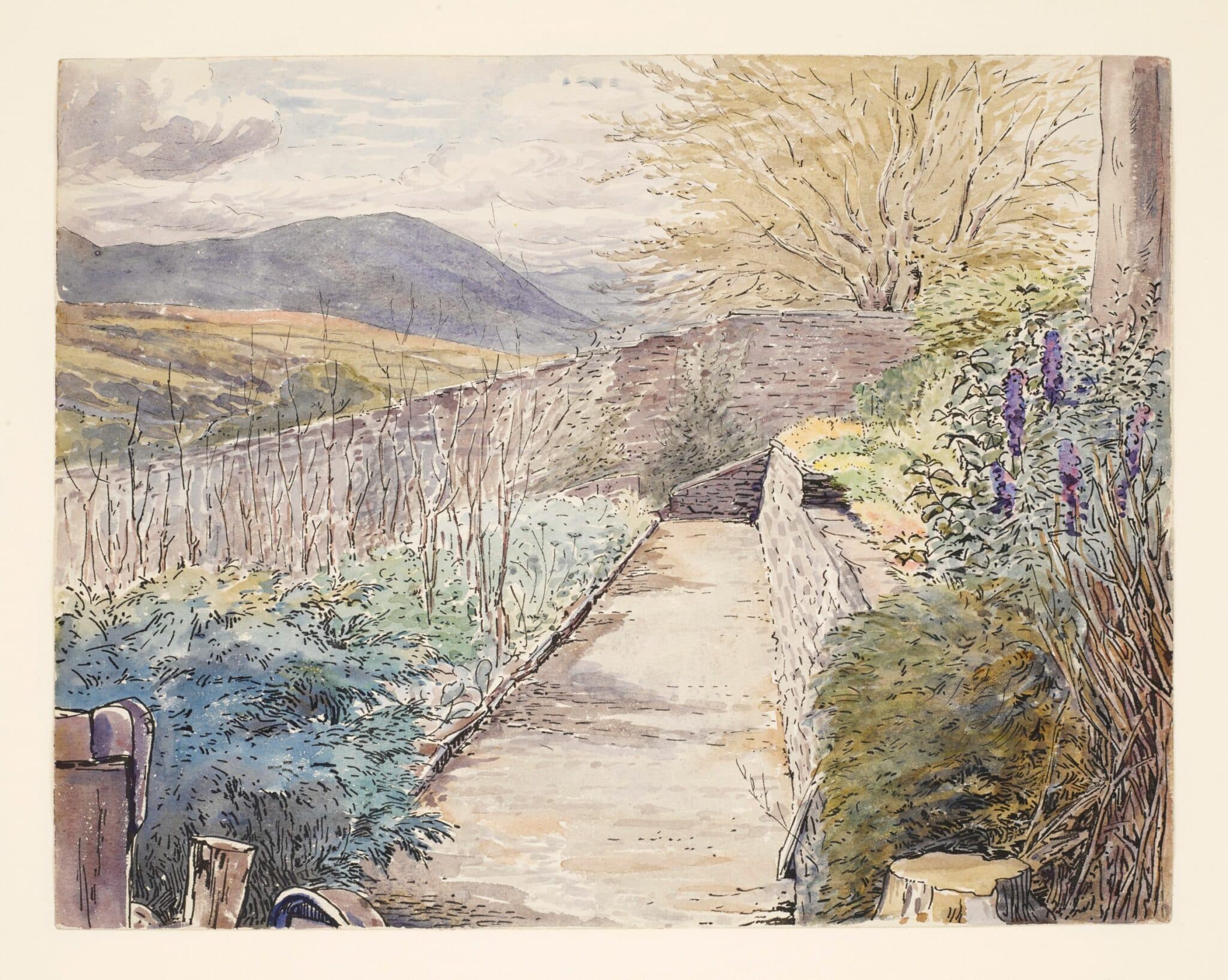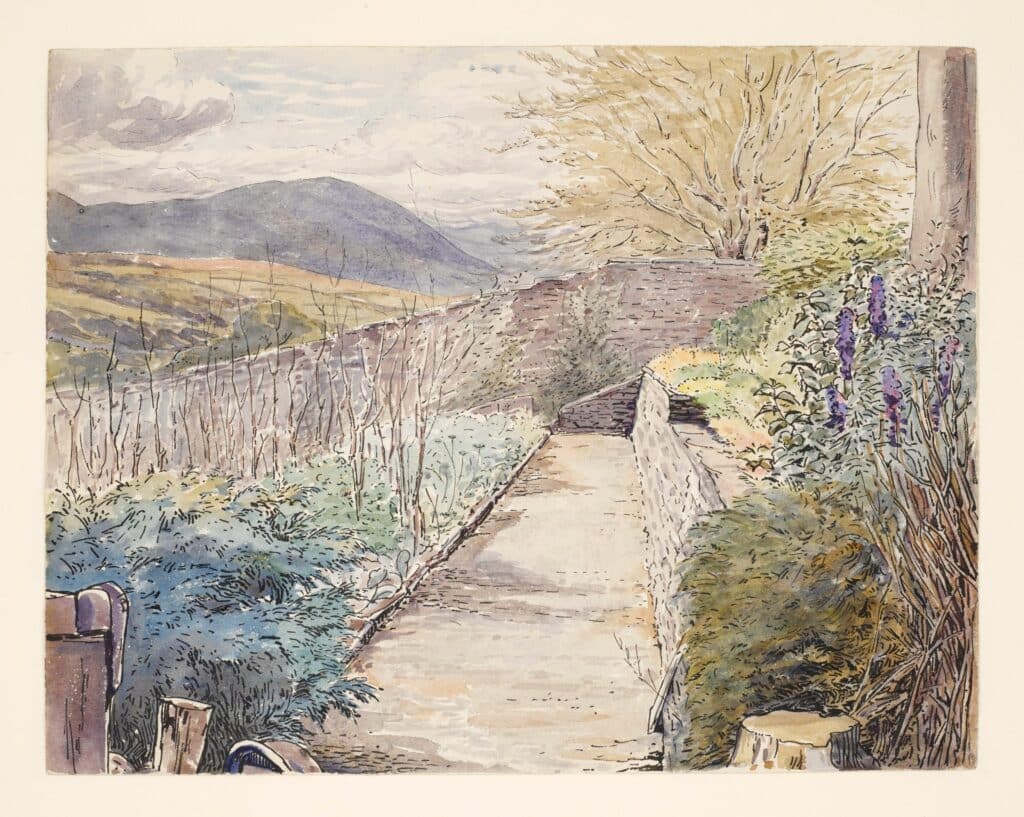 Following her permanent move there, she recognized how much locals and visitors treasured the region. When she saw modern development threatening what made it unique, she used her privilege and position to help protect the area. 
She built up flocks of Herdwick sheep, which were in danger of dying out, and ensured the landscape would be protected forever by England's National Trust. Upon her death in 1943, she left the charity thousands of acres of her own land and 14 working farms.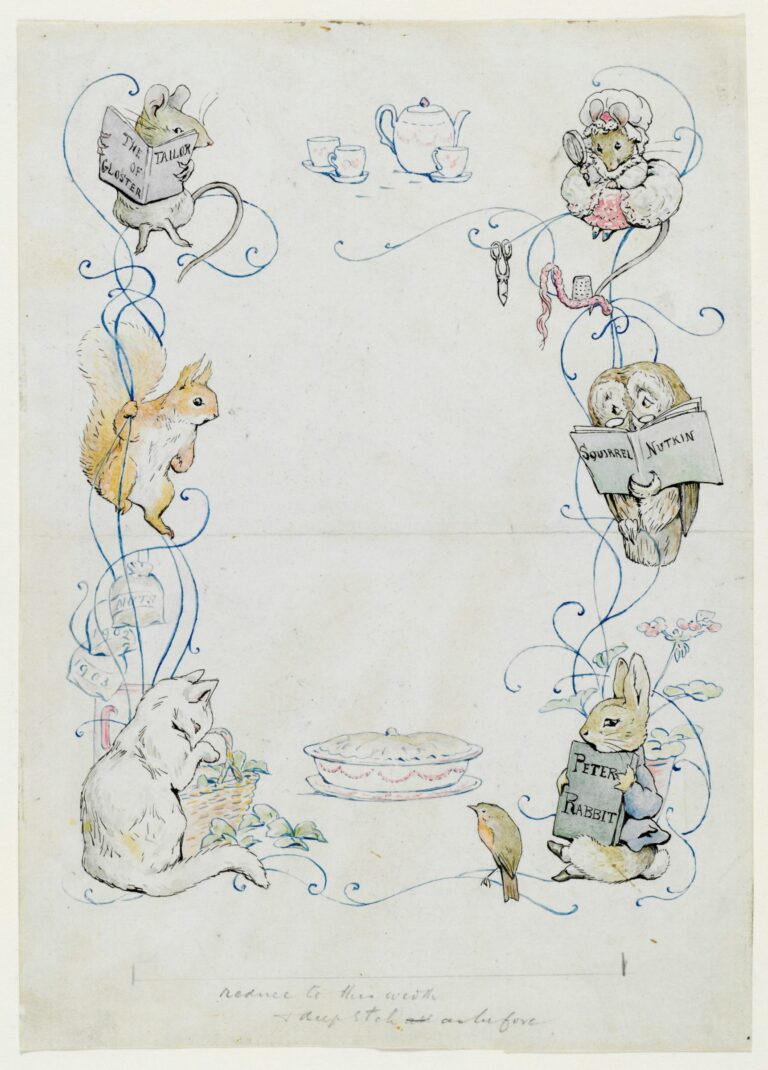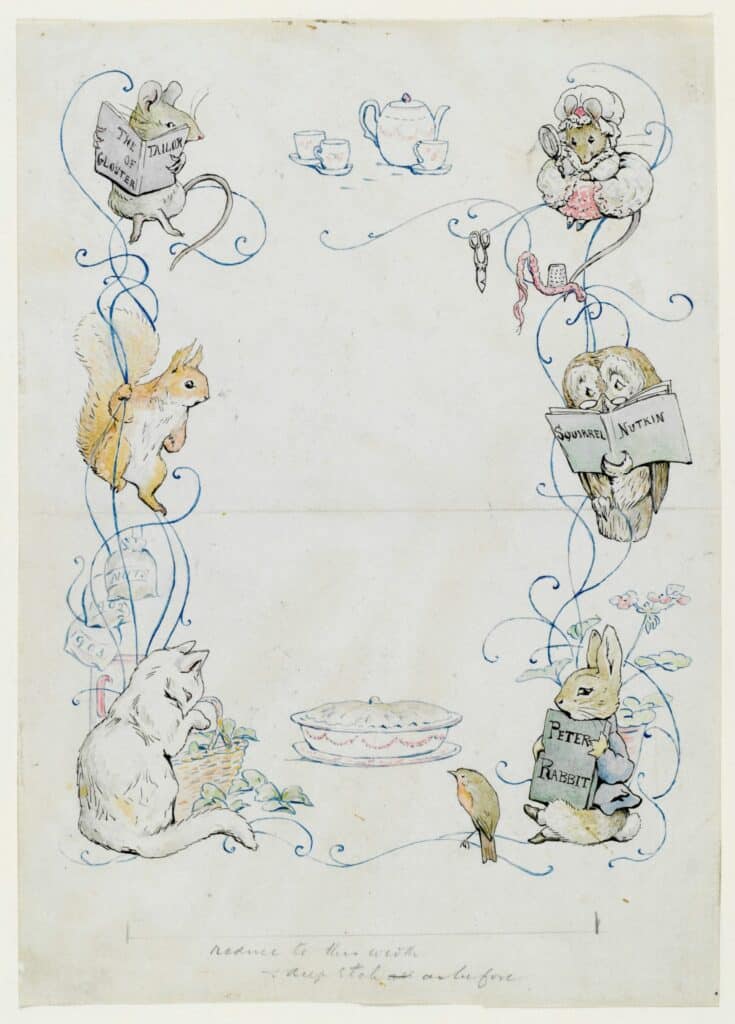 "Above and beyond the delight that Potter's book characters and illustrations bring to our lives, her creativity as a businessperson, scientist and conservationist can inspire all audiences," said Westover. "It's a privilege to share her stories and invite everyone to rediscover a beloved author and her enduring legacy."
In conjunction with the exhibition, the Alliance Theatre at The Woodruff Arts Center will present "Into the Burrow: A Peter Rabbit Tale," a musical written by Mark Valdez and inspired by Potter's stories.