The French-American Chamber of Commerce Heads into its Second Year in Peachtree Corners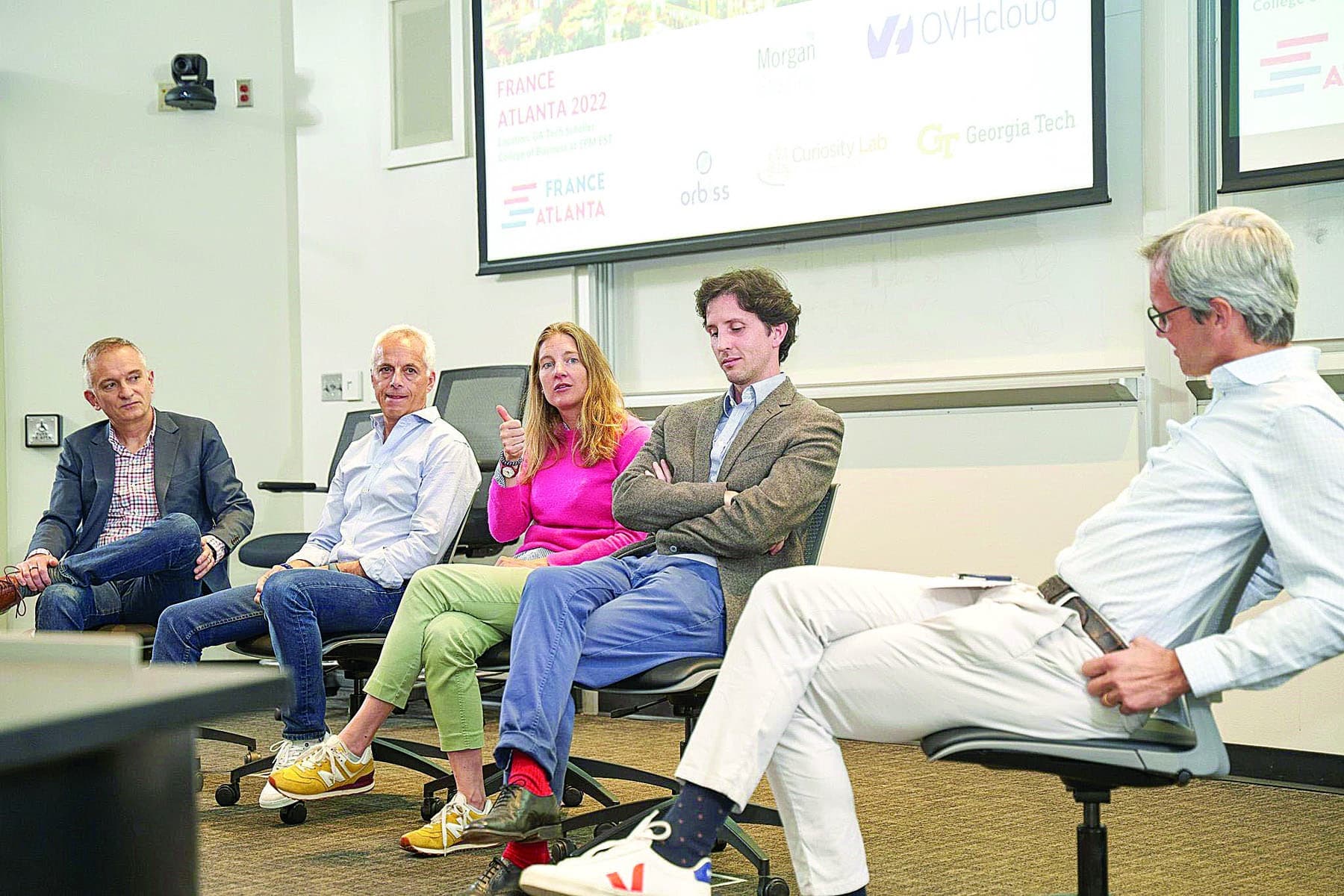 FACC boosts trade and investment between France and the Southeast.
Leaving behind airport-like security measures that allowed one-person-at-a-time access to the French Consulate building in Buckhead a year ago, The French-American Chamber of Commerce — Atlanta Southeast (FACC) planted its roots in the heart of Silicone Orchard. It has become a part of the innovation ecosystem of Curiosity Lab at Peachtree Corners and has much to celebrate.
How have things gone since they heralded their repositioning to a smart city with real-world connected infrastructure and 5G, using robot-delivered ribbon and scissors during their Peachtree Corners inauguration? I weighed-in with Katherine Lafourcade, Executive Director of the FACC since January 2021, to discuss how the well-timed relocation has played out to date.
Serendipity at its finest
It was perfect synergy — the strategic move to a vibrant tech environment in combination with the official launch of the La French Tech Atlanta community. Atlanta received this French government-backed accreditation in 2021. It's now one of 12 American cities that aid French tech startups looking to branch into the United States and American tech companies looking to cross the Atlantic and branch into France.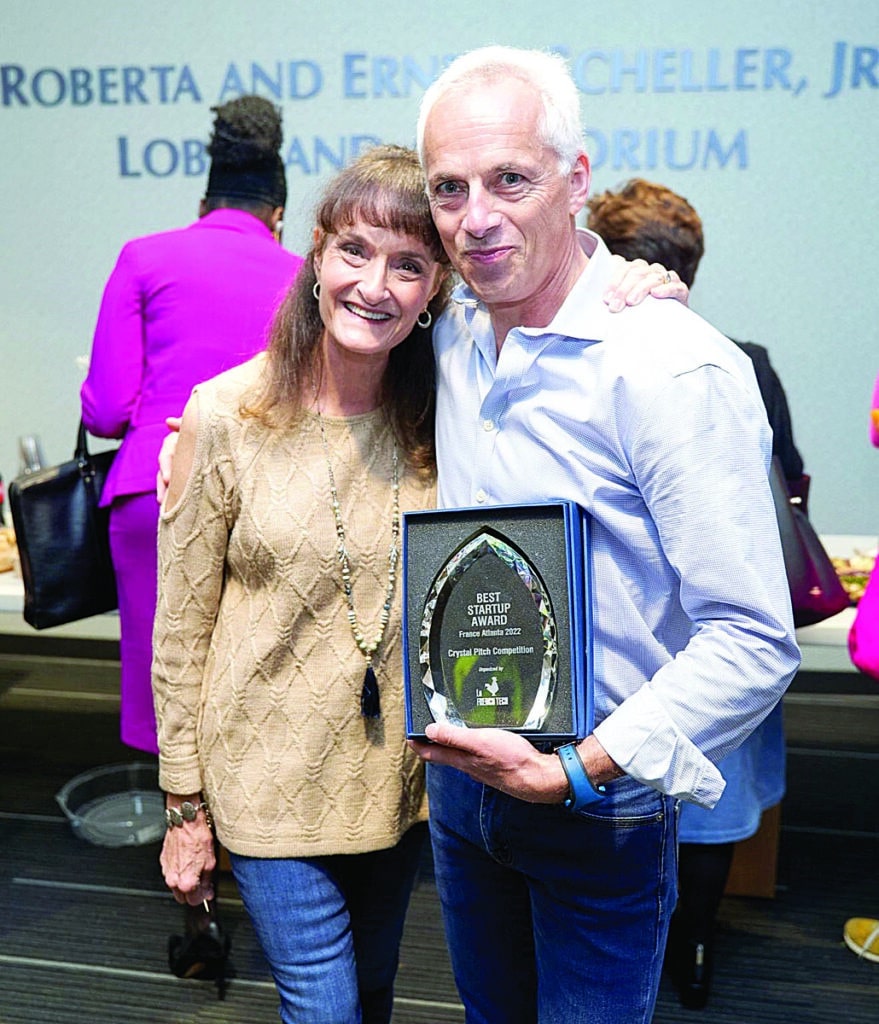 The La French Tech presence in Curiosity Lab, along with the FACC, solidifies Silicone Orchard as a startup hub — a desirable destination for international tech companies and investors.
Curiosity Lab enables startups to prove out new technologies in a real-world setting with infrastructure that includes cellular vehicle-to-everything (C-V2X) technology, autonomous vehicles, drones, robotics and solar roadways.
Lafourcade deems the move advantageous. "The space at Curiosity Lab is amazing," she said. "There's always something new and different happening. It's always evolving. It's fun to be in that environment. They're digging holes, moving walls, there are drones, robots — kind of everything. What a great thing to be able to offer access to all of that as a chamber of commerce."
With a terrific team of people and fluid connections to the wider community around Atlanta, the FACC intends to remain at Curiosity Lab for the long haul.
"Onward and upward! Curiosity Lab generates interest and piques people's curiosity. It's an easy sell. Peachtree Corners is unique. It's pretty special," Lafourcade beamed.
PTC — The host with the most
The city has embraced the FACC, offering support every step of the way. "Peachtree Corners has been an amazing partner. They help by sponsoring events. I joke that they're 'the Yes People,' but they really are! They help in any way they can. I think they've been instrumental in the chamber doing as well as it is now," Lafourcade said.
French American chambers exist solely through their membership and events. There are no subsidies or funding coming in from elsewhere.
After having been hit hard by the COVID outbreak, the FACC is presently thriving. Being in a milieu that attracts the interest of French technology companies looking to expand facilitates partnerships as the Chamber has much to offer.
"We work closely with the French Consulate, the Metro Atlanta Chamber," Lafourcade said. "We have really great connections with the city and the mayor's office of international affairs. We're in the heart of a bustling community. Our location really helps that role."
A hub of innovation, open-mindedness and an entrepreneurial spirit
While the FACC has a special focus on France, the collaboration and development expand to other European countries. In turn, the cosmopolitan nature of Atlanta and surrounding areas astonishes Lafourcade, who moved here from Switzerland.
"I'm a bit amazed at the number of people here who weren't born here. People have come for work or other reasons, and everybody is thriving. I think that is due in part to local people, southern hospitality and warmth. There's a welcome for everybody. It doesn't matter where you're from. The attitude is, 'the doors are open. We'll help you on your journey,'" she surmised.
Curiosity Lab PR and Strategy Representative Kelsey Neely confirms that the innovation center was an excellent option for the FACC headquarters, especially partnered with La French Tech and OVHcloud US, their alternative cloud provider.
"We have such a great international presence. The Curiosity Lab can act as a launch pad for these startups expanding in the United States, and potentially beyond," Neely said.
She recollected the first French startup to join Curiosity Lab through the FACC and the La French Tech program, Urban Canopee. "They make structures that are placed in urban environments to help bring greenery back to the space, keep the air cleaner and fight climate change," Neely explained. "We actually have one deployed in the city of Peachtree Corners Town Center."
You may have seen the 'corolle' there; it's a modular, vegetation-covered installment intended to cool down concrete city expanses by "greening them up."
At the first ever Crystal Pitch Competition this past October, part of the France-Atlanta event series that has been running for 13 years, Neely witnessed some startups present their exciting entrepreneurial undertakings. She shared a look of intense satisfaction.
"You can see through [this] event, Atlanta is growing as a technology hub," Neely said. "It's being recognized across the country now as having a healthy startup ecosystem. We're really happy to be a part of that."
The Crystal Pitch StartUp competition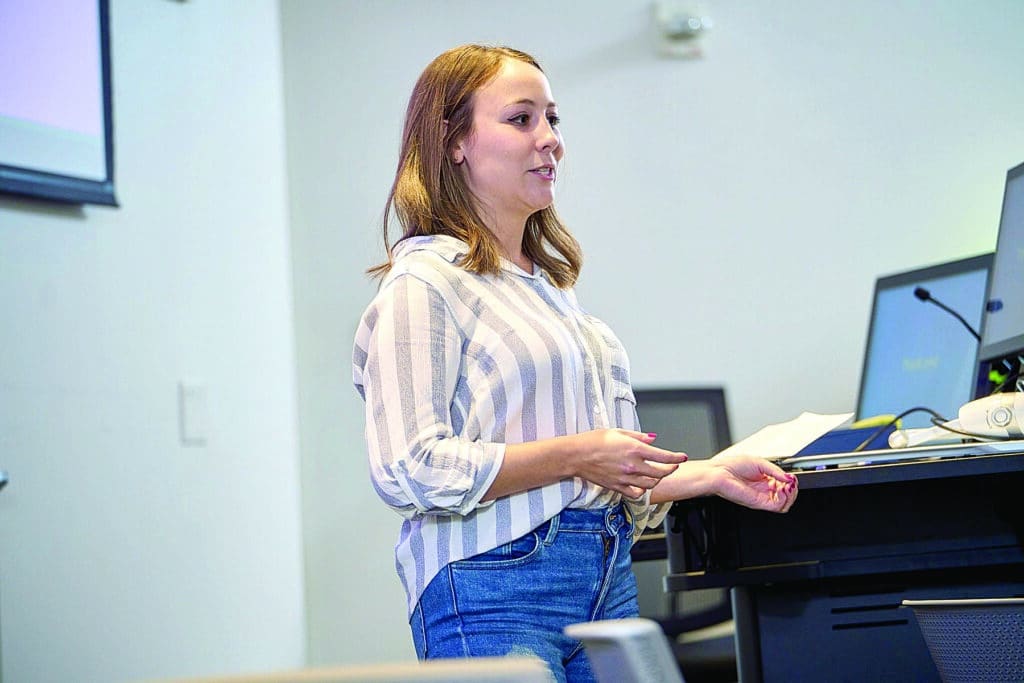 The October 24th France-Atlanta Evening in Tech was held at Georgia Tech and sponsored by Morgan Stanley, Peachtree Corners, OVHcloud US, Orbiss Inc. and Georgia Tech. Valuable startup pointers and insights were shared by seasoned entrepreneurs and keynote speakers Christine de Wendel, CEO of sunday; Bruno Jactel, CEO of Pertinent Health, who later pivoted and also pitched his startup Hypercell; Pascal Jaillon, SVP of Product and Digital Accounts at OVHcloud US; and Stanislas Normand, Exotec VP of Operations.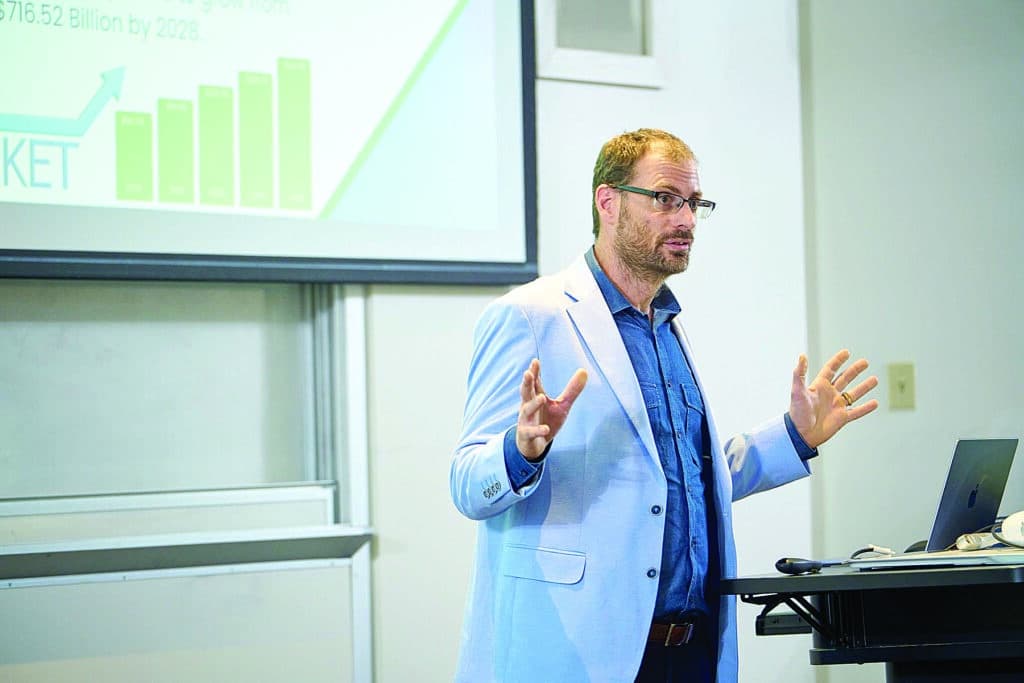 The Shark Tank-type competition ensued, highlighting Atlanta's growing La French Tech community aimed at expanding local and France-based startups in Atlanta, the Southeast and in Europe. The atmosphere was exhilarating; it was "on" between five startup companies.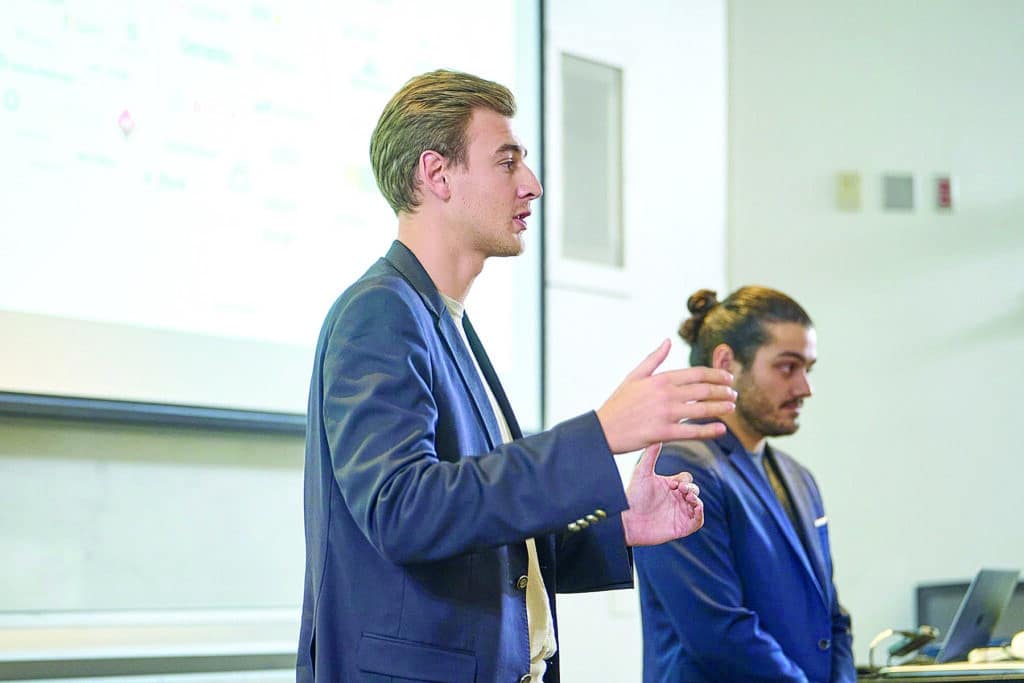 Entrepreneurs had a limited time to pitch their ideas to a panel of judges in the hopes of winning prizes like $120,000 in OVHcloud US credits, a year of desk space at Curiosity Lab, tax and accounting support from Orbiss Inc., two tickets to the France-Atlanta Gala (the signature business event of the FACC) and mentoring by La French Tech and French Trade advisors.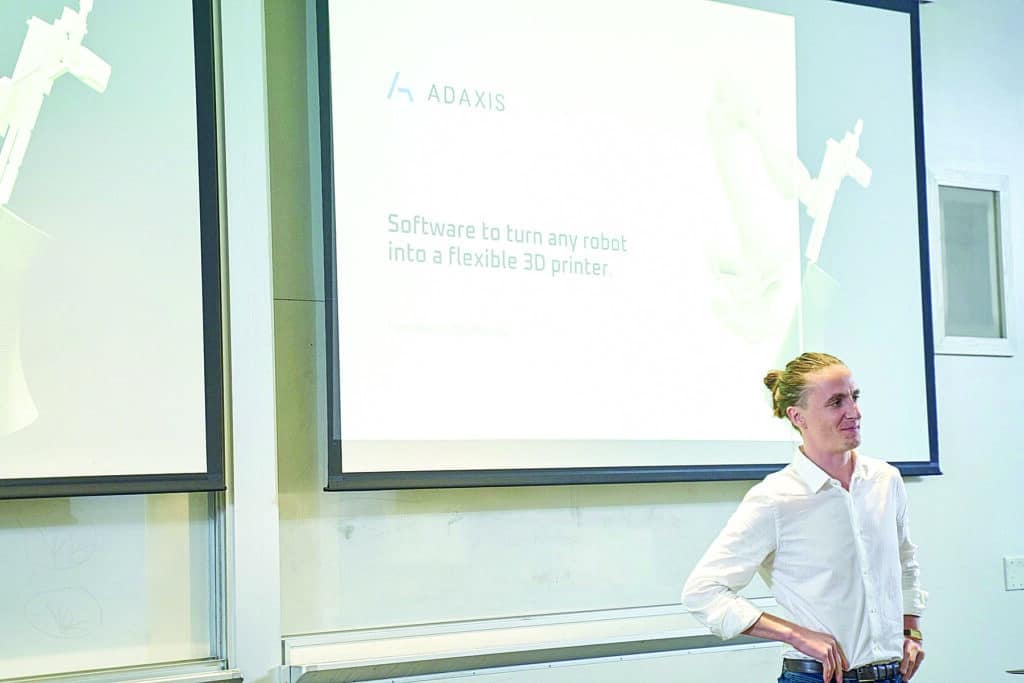 The competing startups
Covering their inventive solutions, future plans and the global impact their businesses will have, the startups presented in the following order:
Vive la réussite!
When I inquired about the criteria for participation in the Crystal Pitch competition, Sébastien Lafon, President of La French Tech Atlanta replied, "It was really for U.S. startups with the ambition to launch their businesses in Europe, using France as a platform. For French startups, it was to see how they are thinking about their business plan to expand into the United States. No series A, B, C or D. We just want to create those relationships between French and American startups!"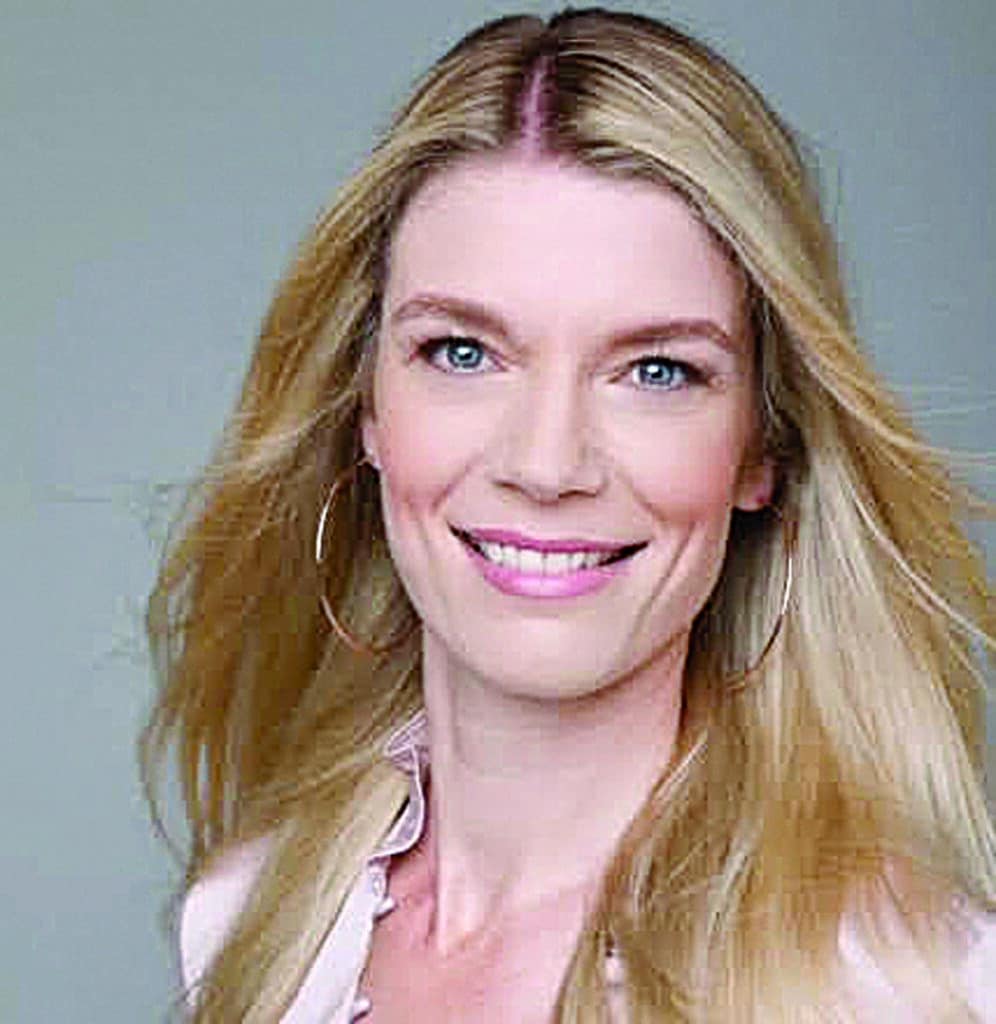 Lafon views Peachtree Corners as an invigorating place for the opening of La French Tech Atlanta. "You can see how Curiosity Lab continues to generate interest. We had several companies today that are interested in partnering with Curiosity Lab for the Smart City concept. We are incredibly fortunate and thankful to partner with Curiosity Lab," he said.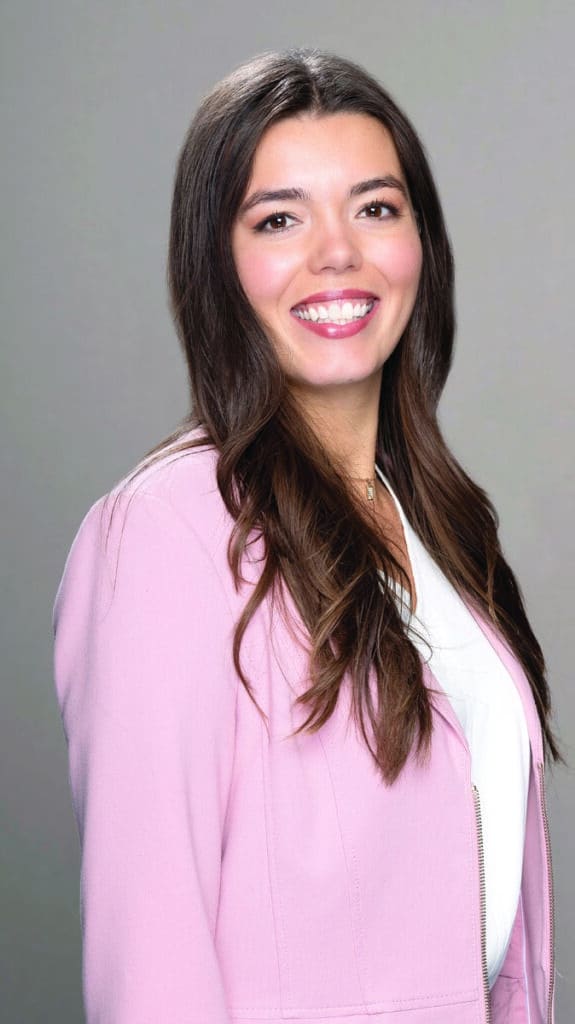 On the heels of their first anniversary at Curiosity Lab, Lafon declared, "We are happy we had an event like this. Twenty-two startups applied for the competition. This event generated so much interest, we'll see about maybe having it twice a year."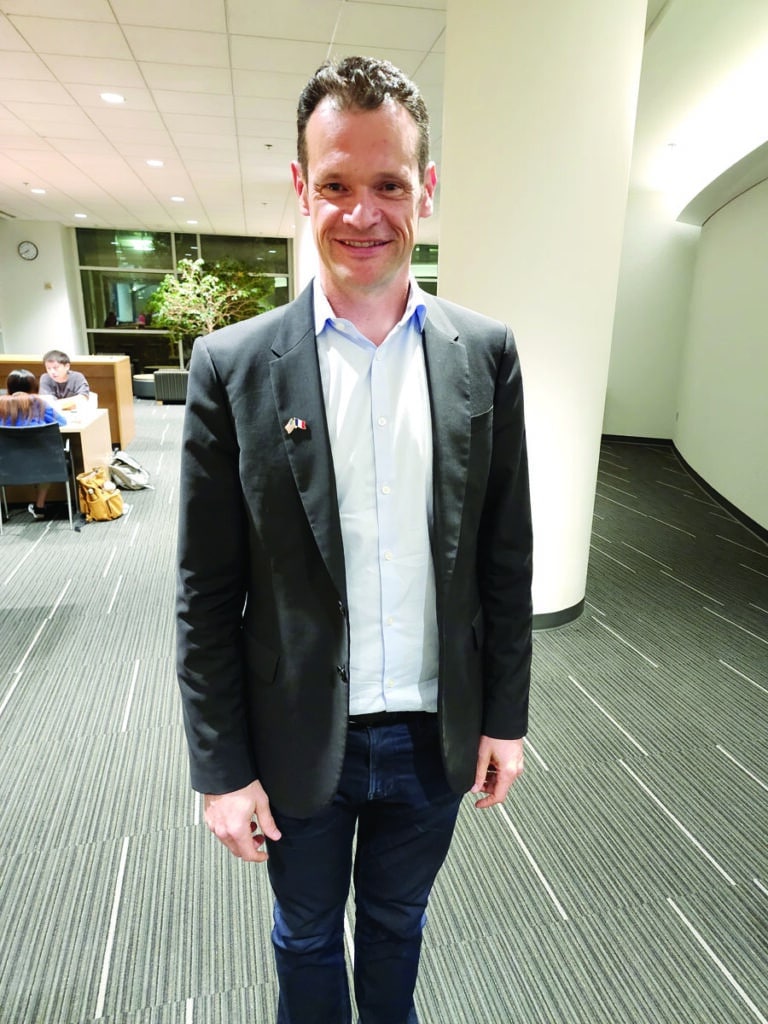 More La French Tech social events that foster French-American startup relationships can be expected.
As for the FACC, all signs point to Lafourcade having every reason to be confident in her snowball-effect vision of the future: increasing members and interest, creating additional connections and helping even more businesses. It's a plan that seems destined to materialize, in large part, because they are now headquartered in Curiosity Lab at Peachtree Corners. As if our fair city wasn't alluring enough, the French connection gives Peachtree Corners an additional dose of je ne sais quoi, wouldn't you agree?
SWGC First Friday Breakfast Meeting with Billy Boughey [Photos]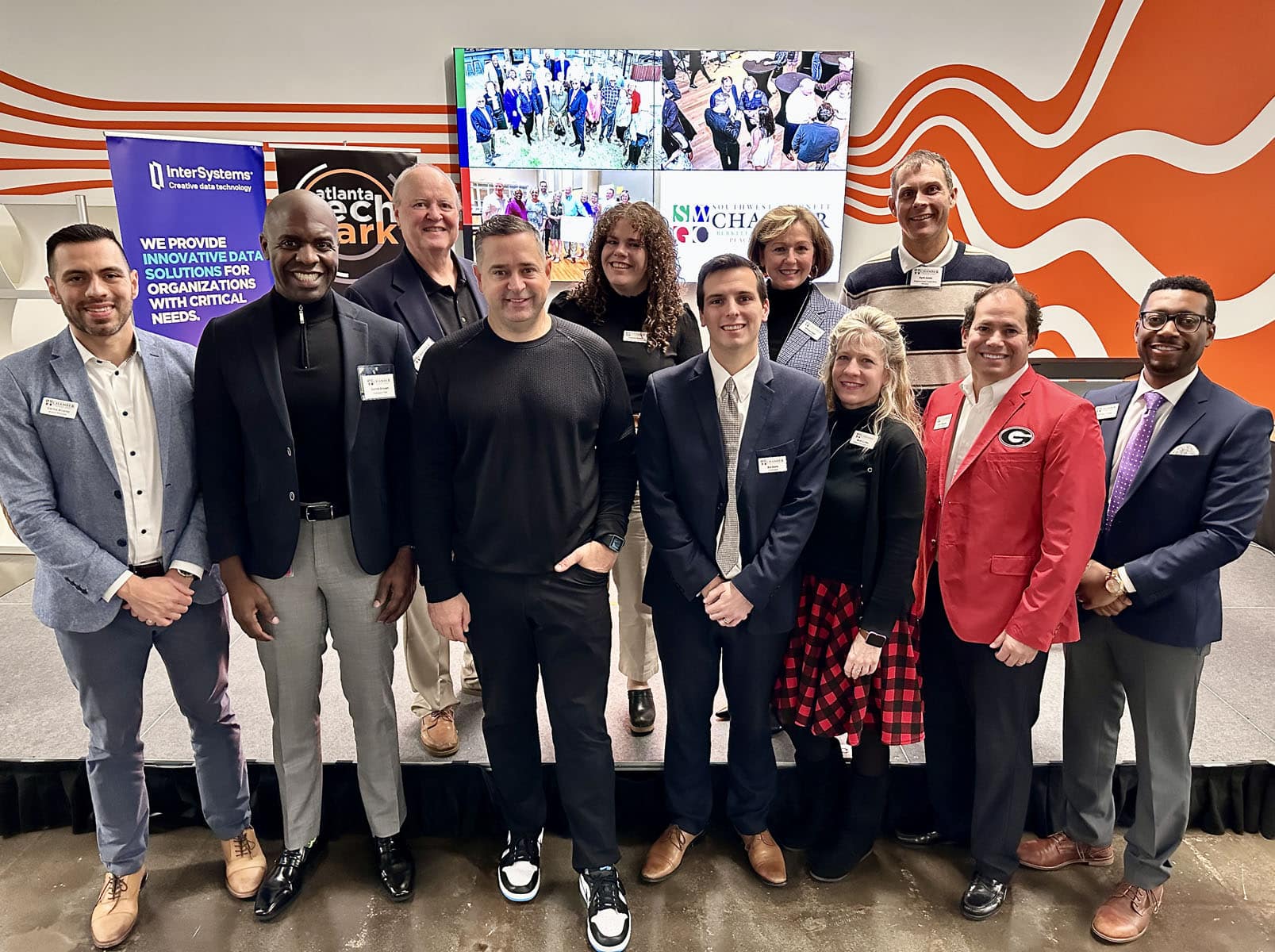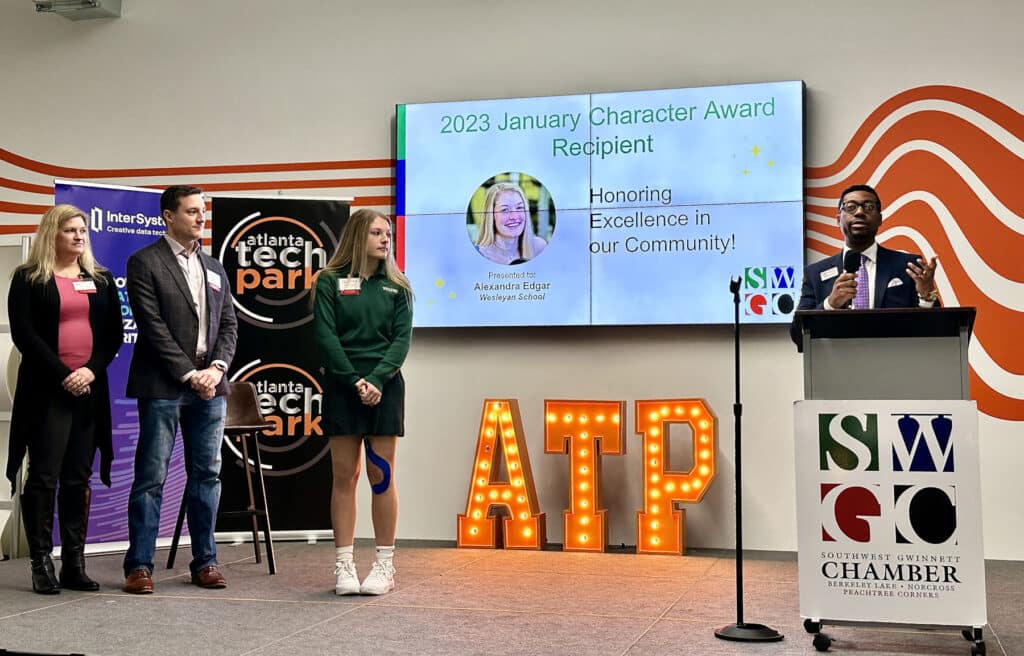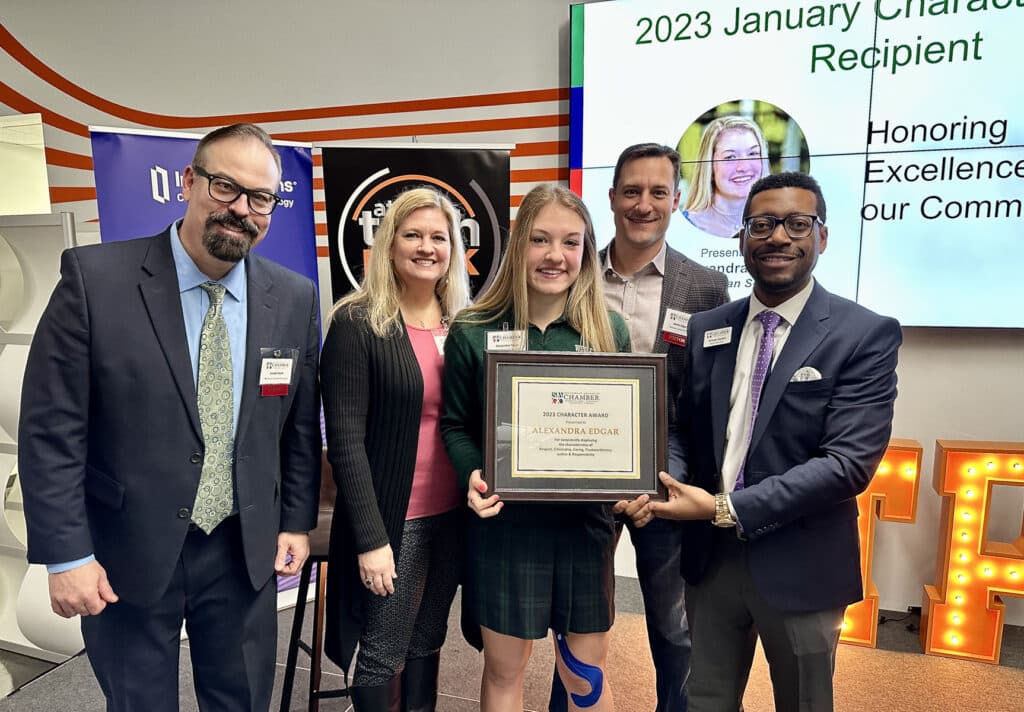 Photography courtesy of Bruce Johnson
He noted: Wow, you couldn't ask for a more motivational speaker to kick-start the year!
Billy Boughey is the Founder and President of the Atlanta-based company Elevate Experiences. His talents include keynote speaking, culture coaching, and consulting groups on company culture.
His first book, released in January 2020, titled Culture Reconstructed, is a start-where-you-are guide to building a remarkable team. Billy also hosts his own podcast titled Created for Experience, sharing how experience shapes your future. He's a certified consultant through Kolbe Corp and enjoys using this assessment to coach people on how to work more effectively in the workplace.
Billy has been featured on FOX 31 Denver, FOX Houston, and in Forbes and worked as a keynote speaker and large-scale emcee includes notable organizations such as Chick-Fil-A, Mcdonald's, Coca-Cola, Kroger, and more. His vision is to build a world with no unequipped leaders and he infuses that passion into every speaking event. His high-energy message will inspire ways to motivate and equip your organization to make your team members smile and customers rave.
Source Southwest Gwinnett Chamber
NAC International Signs New Lease at 2 Sun Office Building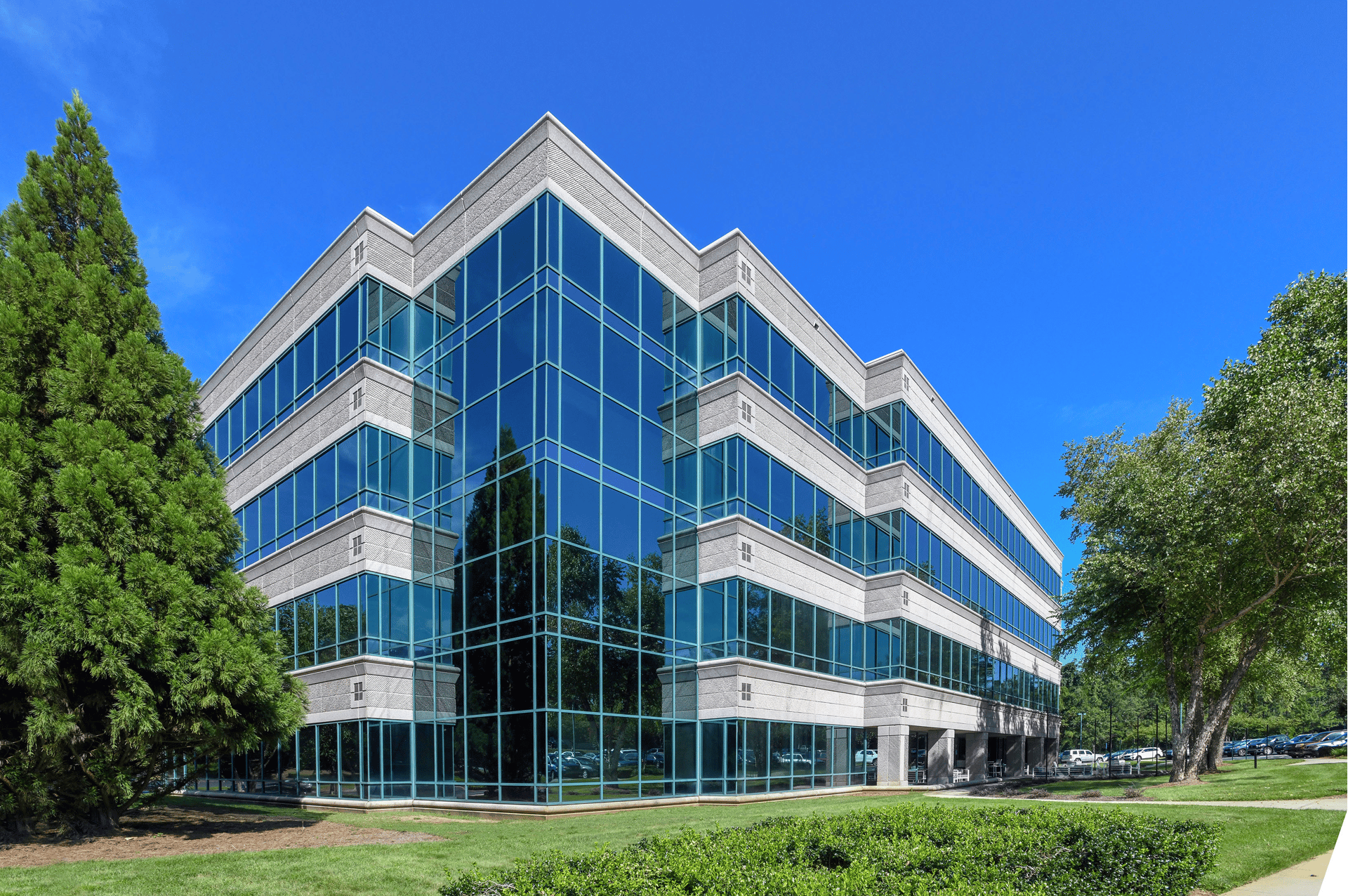 A world-leading provider of nuclear fuel cycle technology and consulting solutions,NAC International, has signed a lease at 2 Sun in Peachtree Corners. The company is leasing 23,000 square feet lease in the Class-A office building.
The 98,040-square-foot property in Technology Park recently underwent significant renovations to add amenities. 2 Sun now offers an outdoor tenant patio, campus-wide Wi-Fi and food delivery service for tenants.
Lincoln Property Company Southeast, one of the U.S.'s largest diversified commercial real estate companies, and Redline Property Partners made the lease announcement. Lincoln's Senior Vice President Michael Howell, Vice President Matt Fergus and Senior Leasing Associate Seabie Hickson represented the landlord, Redline Property Partners. Cory Hall and Bo Keatley of Savills represented the tenant.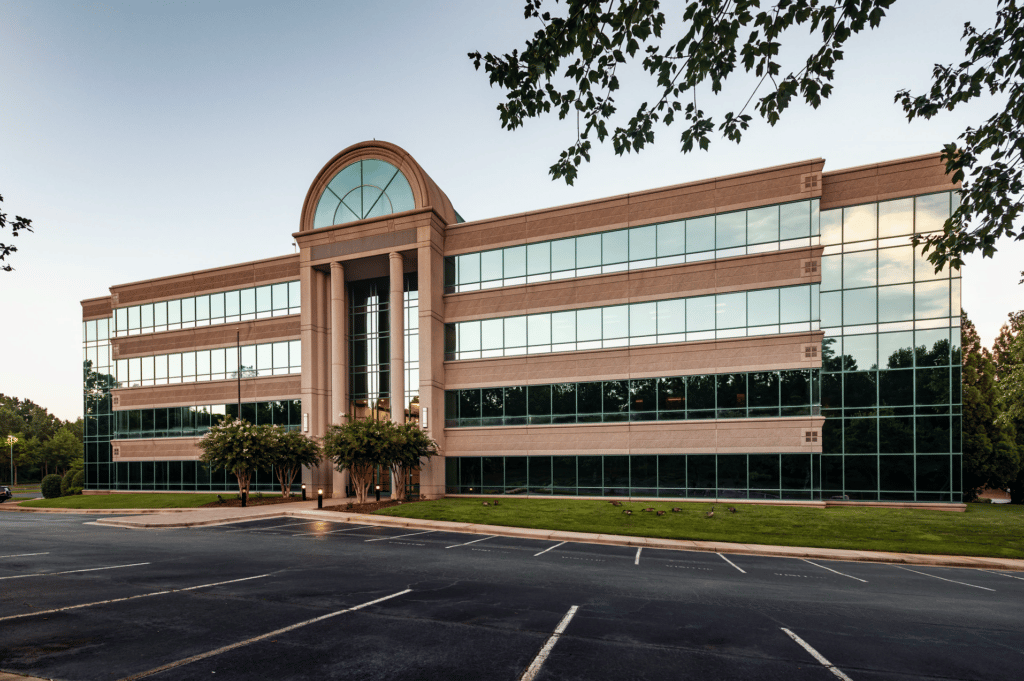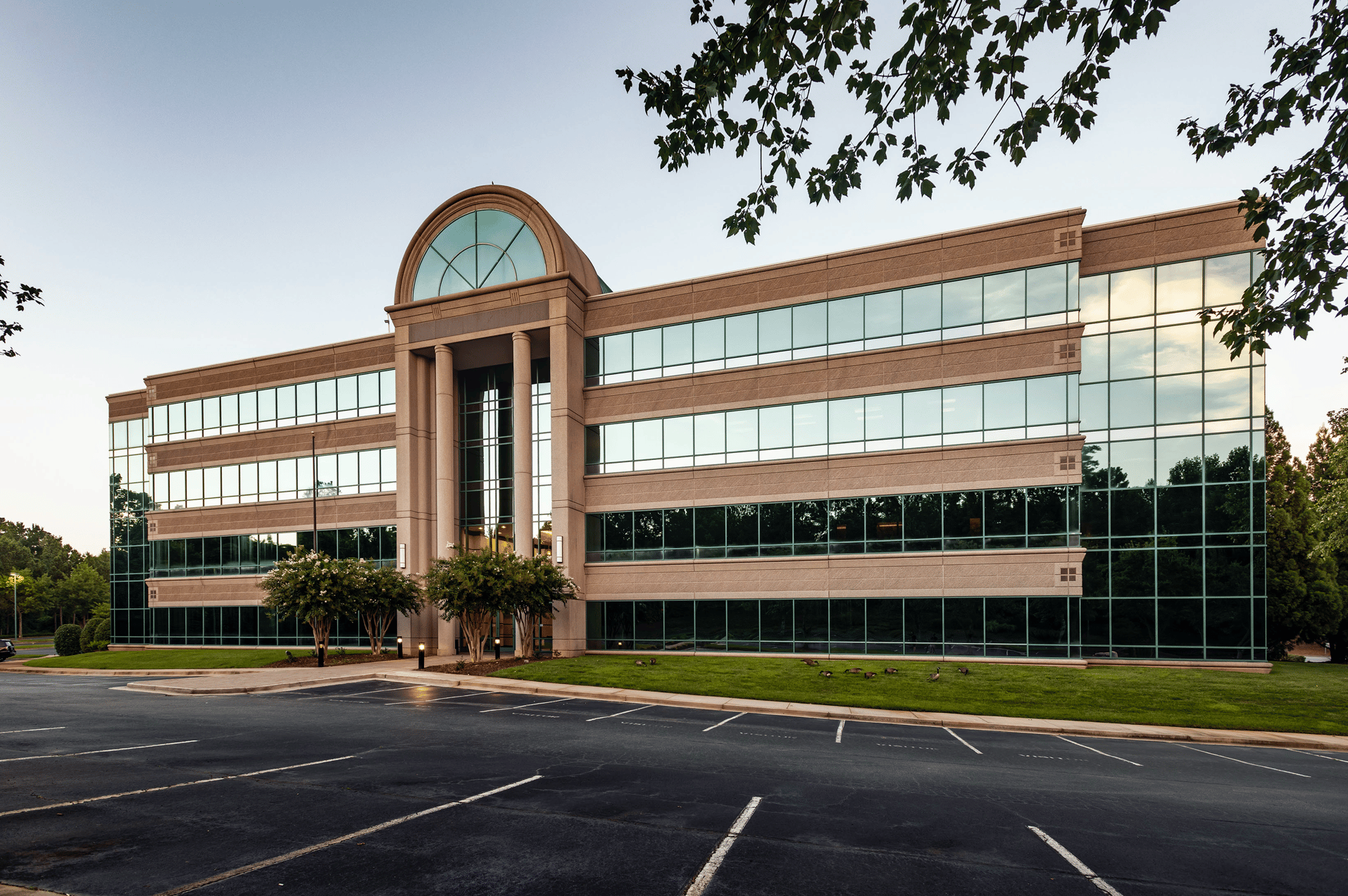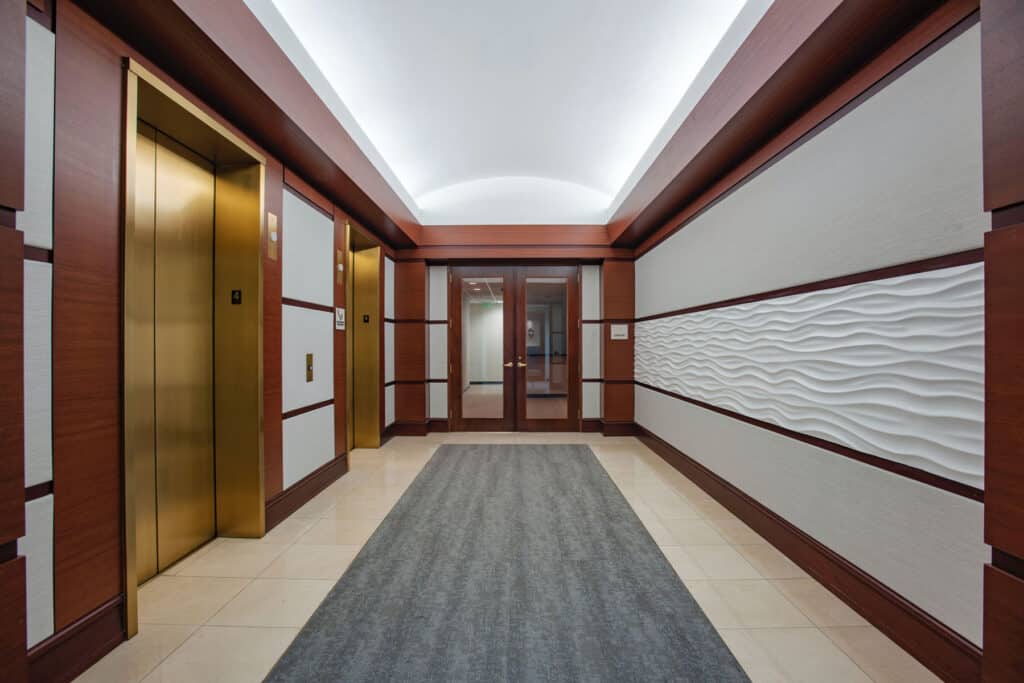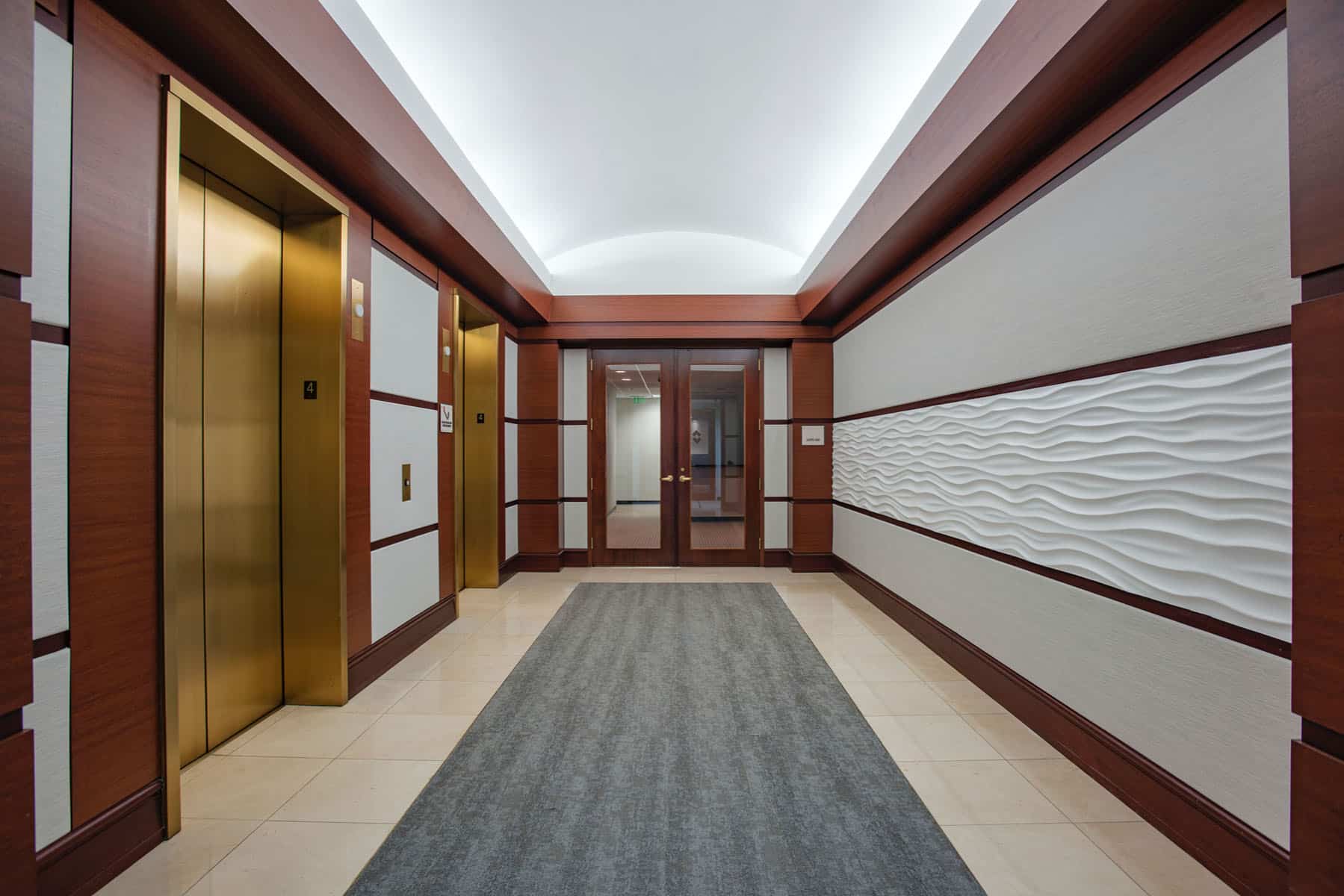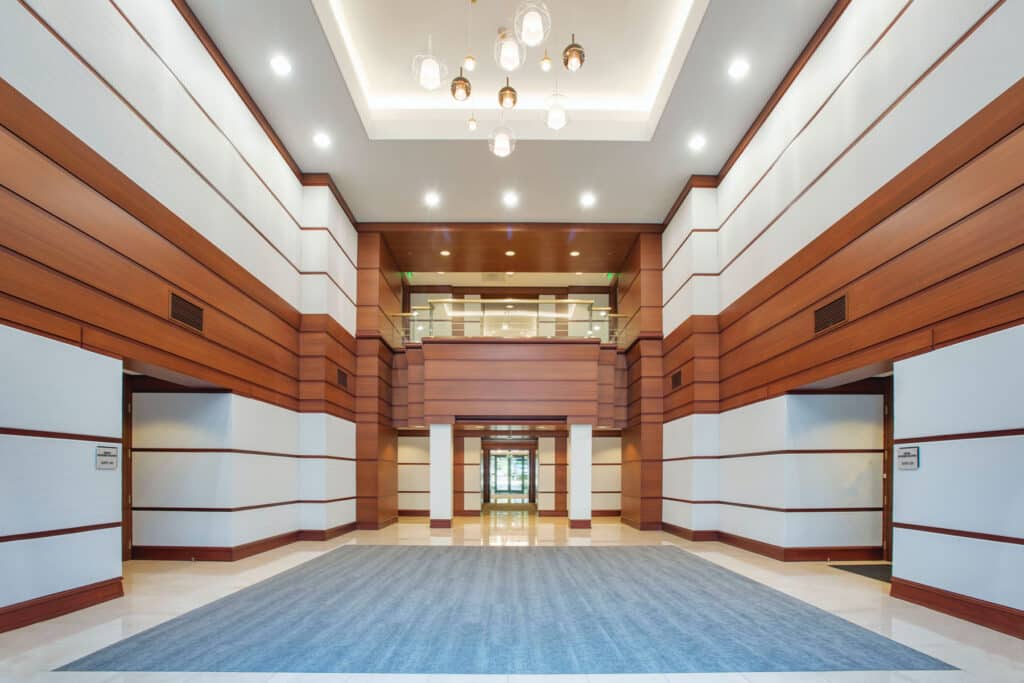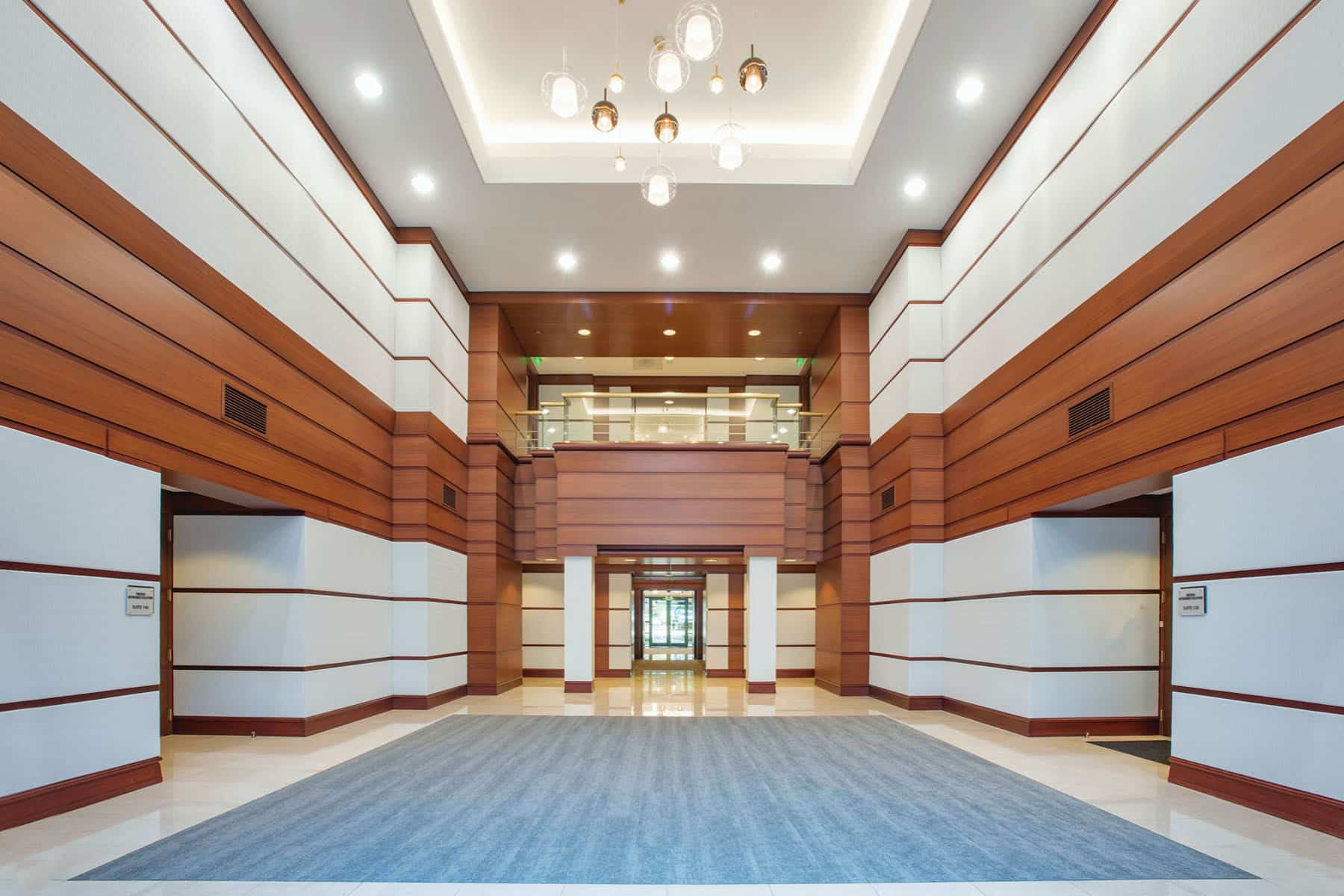 "Peachtree Corners is one of the premier business atmospheres in metro Atlanta, and 2 Sun offers a range of first-rate amenities both on and near the property," said Lincoln's Fergus. "The recent capital improvements allow 2 Sun to capture growing demand in the submarket."
Northeast Atlanta continues to outperform other submarkets over the past couple of years, boasting the lowest vacancy rate among major metro Atlanta areas at just 15.9% across all property classes.
The office submarket also saw positive absorption of 5,117 square feet in Q3 of this year, marking the fifth quarter in the past six with positive absorption, according to a report from Lincoln.
Peachtree Corners' Karl Barham Among Brokers Achieving 2022 GABB Million Dollar Club


Twelve members of the Georgia Association of Business Brokers (GABB) were named to the 2022 Million Dollar Club for helping broker the sale of more than $96 million worth of small, medium and large businesses.
Karl Barham, co-owner and President of Transworld Business Advisors of Atlanta Peachtree, is among the top five brokers with multi-million dollars in business sales for the year.
Barnham, a Peachtree Corners resident, is a licensed Georgia Real Estate agent and member of the GABB with 25+ years of expert knowledge in business that he uses to help business owners with valuations, business exit planning, M&A and Business Sales transactions.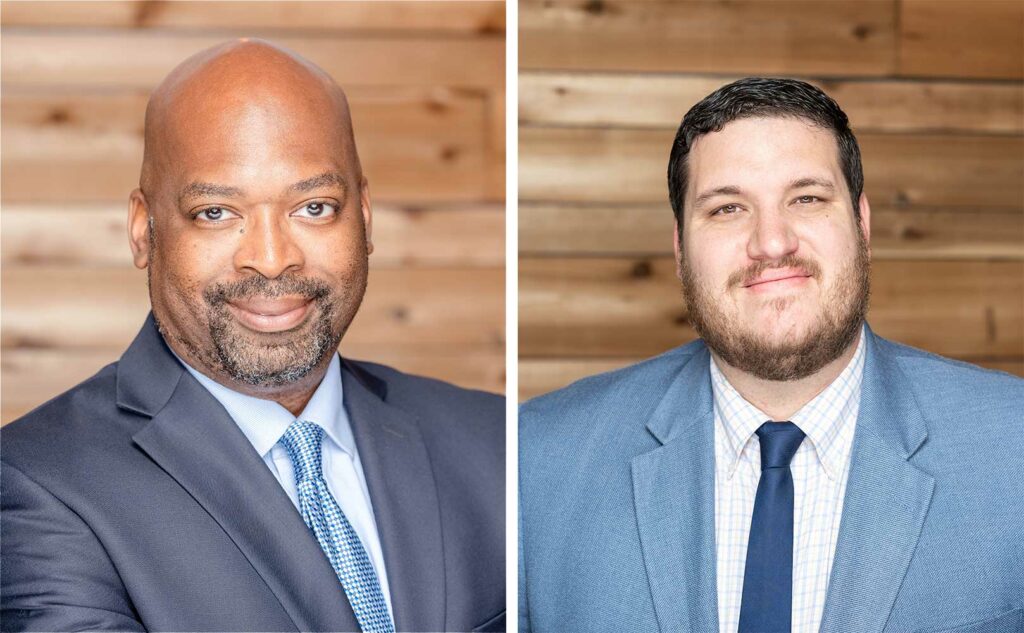 When he is not helping clients, Barnham can be found volunteering and supporting a number of great organizations in the Metro Atlanta area including Atlanta Black Chambers of Commerce, StartMe:Atlanta and Junior Achievement. He serves on several nonprofit boards including Southwest Gwinnett Chamber of Commerce, Cornerstone Christian Academy and Global Growers Network.
Among the other business brokers with multi-million dollars in business sales for the year is Barnham's teammate, Solomon Padilla, Business Advisor at Transworld Business Advisors of Atlanta Peachtree.
As a Business Broker and Real Estate Professional Padilla has a passion for helping small business owners accomplish a successful exit of their business. He previously worked as a Trade Activation Manager for Anheuser-Busch InBev, and a Manager for the Largest Italian Wine Importer in the United States.
Solomon is a Veteran of the Navy who served a tour of duty in 2012-2013 in Afghanistan for Operation Enduring Freedom as well as tours representing the U.S. Navy for NATO in Europe.
The GABB Million Dollar Club recognizes professional Business Brokers for successfully closing business acquisition transactions totaling one million dollars or more.
The top producer for 2022 was Rob Margeton, a Principal and Qualifying Broker at Ryco Advisors. Margeton was also honored as a Life Member of the Million Dollar Club for achieving more than a million dollars in sales for three consecutive years or any five years.
In addition to Margeton and Barnham, the other business brokers among the top five for the year are Matt Wochele, founder of Preferred Business Brokers, Inc.; J. Snypp, Vice President at Preferred Business Brokers, Inc; and Steve Josovitz, President Vice-President and Associate Broker at The Shumacher Group.
Business brokers with multi-million dollars in business sales for the year include Padilla; Pedro Ferreira, Business Advisor at Transworld Business Advisors of Atlanta North; Lisa Young, Senior Business Advisor at Transworld Business Advisors of Atlanta North; Jeffery Merry, founder of the BUSINESS HOUSE, inc.; and Deanna Dickinson, REALTOR® and owner of Team DMD Consulting.
Other million-dollar honorees were Brooke Hawkins, Business Broker at RamBiz Group and Mannie Maddox, REALTOR® at Coldwell Banker Commercial Metro Brokers.
To find a professional business broker, visit gabb.org/gabb-business-brokers.