The French-American Chamber of Commerce Heads into its Second Year in Peachtree Corners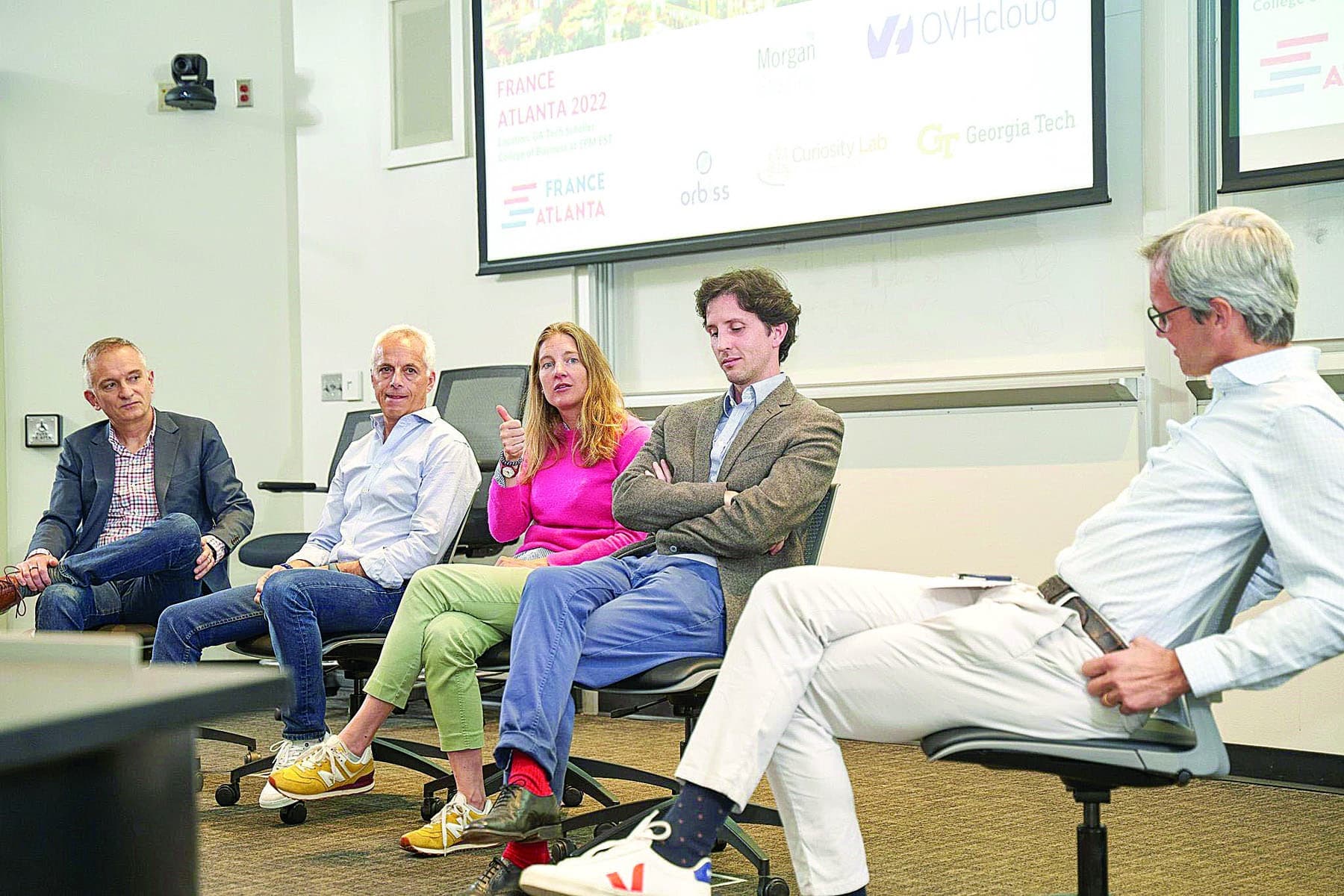 FACC boosts trade and investment between France and the Southeast.
Leaving behind airport-like security measures that allowed one-person-at-a-time access to the French Consulate building in Buckhead a year ago, The French-American Chamber of Commerce — Atlanta Southeast (FACC) planted its roots in the heart of Silicone Orchard. It has become a part of the innovation ecosystem of Curiosity Lab at Peachtree Corners and has much to celebrate.
How have things gone since they heralded their repositioning to a smart city with real-world connected infrastructure and 5G, using robot-delivered ribbon and scissors during their Peachtree Corners inauguration? I weighed-in with Katherine Lafourcade, Executive Director of the FACC since January 2021, to discuss how the well-timed relocation has played out to date.
Serendipity at its finest
It was perfect synergy — the strategic move to a vibrant tech environment in combination with the official launch of the La French Tech Atlanta community. Atlanta received this French government-backed accreditation in 2021. It's now one of 12 American cities that aid French tech startups looking to branch into the United States and American tech companies looking to cross the Atlantic and branch into France.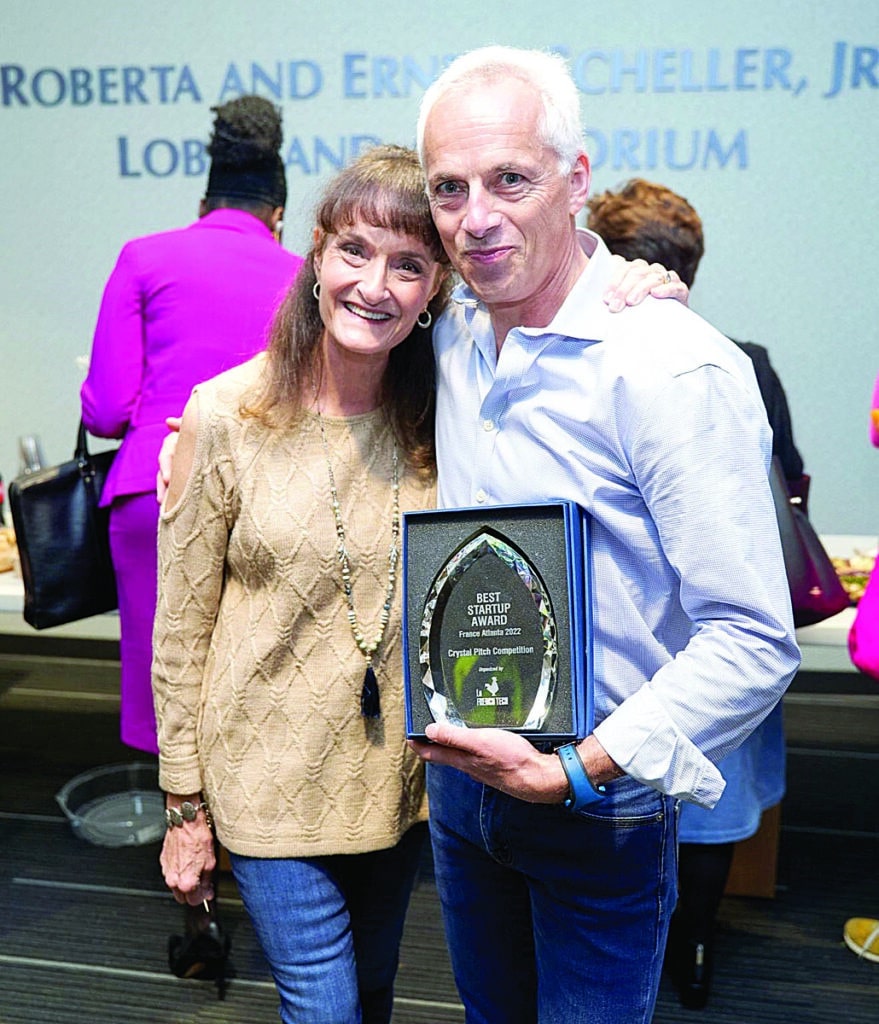 The La French Tech presence in Curiosity Lab, along with the FACC, solidifies Silicone Orchard as a startup hub — a desirable destination for international tech companies and investors.
Curiosity Lab enables startups to prove out new technologies in a real-world setting with infrastructure that includes cellular vehicle-to-everything (C-V2X) technology, autonomous vehicles, drones, robotics and solar roadways.
Lafourcade deems the move advantageous. "The space at Curiosity Lab is amazing," she said. "There's always something new and different happening. It's always evolving. It's fun to be in that environment. They're digging holes, moving walls, there are drones, robots — kind of everything. What a great thing to be able to offer access to all of that as a chamber of commerce."
With a terrific team of people and fluid connections to the wider community around Atlanta, the FACC intends to remain at Curiosity Lab for the long haul.
"Onward and upward! Curiosity Lab generates interest and piques people's curiosity. It's an easy sell. Peachtree Corners is unique. It's pretty special," Lafourcade beamed.
PTC — The host with the most
The city has embraced the FACC, offering support every step of the way. "Peachtree Corners has been an amazing partner. They help by sponsoring events. I joke that they're 'the Yes People,' but they really are! They help in any way they can. I think they've been instrumental in the chamber doing as well as it is now," Lafourcade said.
French American chambers exist solely through their membership and events. There are no subsidies or funding coming in from elsewhere.
After having been hit hard by the COVID outbreak, the FACC is presently thriving. Being in a milieu that attracts the interest of French technology companies looking to expand facilitates partnerships as the Chamber has much to offer.
"We work closely with the French Consulate, the Metro Atlanta Chamber," Lafourcade said. "We have really great connections with the city and the mayor's office of international affairs. We're in the heart of a bustling community. Our location really helps that role."
A hub of innovation, open-mindedness and an entrepreneurial spirit
While the FACC has a special focus on France, the collaboration and development expand to other European countries. In turn, the cosmopolitan nature of Atlanta and surrounding areas astonishes Lafourcade, who moved here from Switzerland.
"I'm a bit amazed at the number of people here who weren't born here. People have come for work or other reasons, and everybody is thriving. I think that is due in part to local people, southern hospitality and warmth. There's a welcome for everybody. It doesn't matter where you're from. The attitude is, 'the doors are open. We'll help you on your journey,'" she surmised.
Curiosity Lab PR and Strategy Representative Kelsey Neely confirms that the innovation center was an excellent option for the FACC headquarters, especially partnered with La French Tech and OVHcloud US, their alternative cloud provider.
"We have such a great international presence. The Curiosity Lab can act as a launch pad for these startups expanding in the United States, and potentially beyond," Neely said.
She recollected the first French startup to join Curiosity Lab through the FACC and the La French Tech program, Urban Canopee. "They make structures that are placed in urban environments to help bring greenery back to the space, keep the air cleaner and fight climate change," Neely explained. "We actually have one deployed in the city of Peachtree Corners Town Center."
You may have seen the 'corolle' there; it's a modular, vegetation-covered installment intended to cool down concrete city expanses by "greening them up."
At the first ever Crystal Pitch Competition this past October, part of the France-Atlanta event series that has been running for 13 years, Neely witnessed some startups present their exciting entrepreneurial undertakings. She shared a look of intense satisfaction.
"You can see through [this] event, Atlanta is growing as a technology hub," Neely said. "It's being recognized across the country now as having a healthy startup ecosystem. We're really happy to be a part of that."
The Crystal Pitch StartUp competition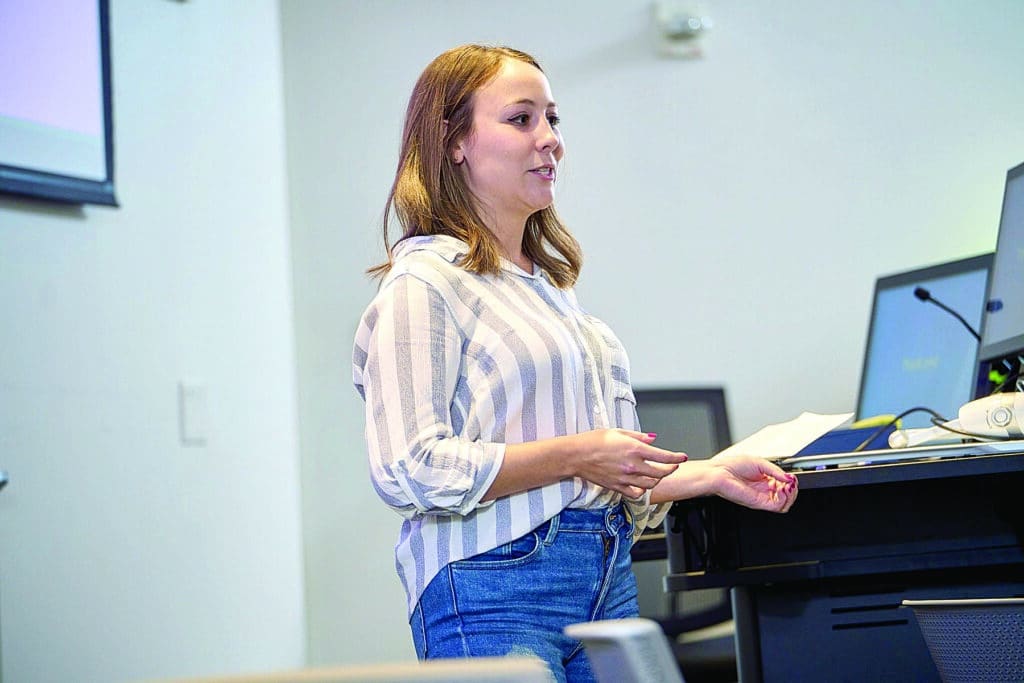 The October 24th France-Atlanta Evening in Tech was held at Georgia Tech and sponsored by Morgan Stanley, Peachtree Corners, OVHcloud US, Orbiss Inc. and Georgia Tech. Valuable startup pointers and insights were shared by seasoned entrepreneurs and keynote speakers Christine de Wendel, CEO of sunday; Bruno Jactel, CEO of Pertinent Health, who later pivoted and also pitched his startup Hypercell; Pascal Jaillon, SVP of Product and Digital Accounts at OVHcloud US; and Stanislas Normand, Exotec VP of Operations.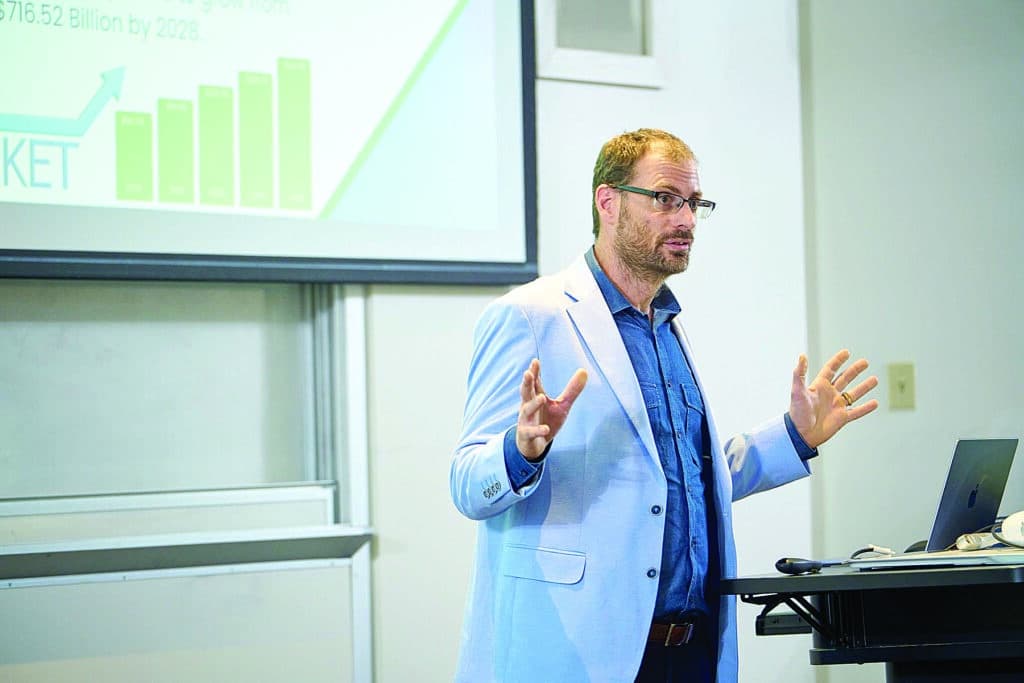 The Shark Tank-type competition ensued, highlighting Atlanta's growing La French Tech community aimed at expanding local and France-based startups in Atlanta, the Southeast and in Europe. The atmosphere was exhilarating; it was "on" between five startup companies.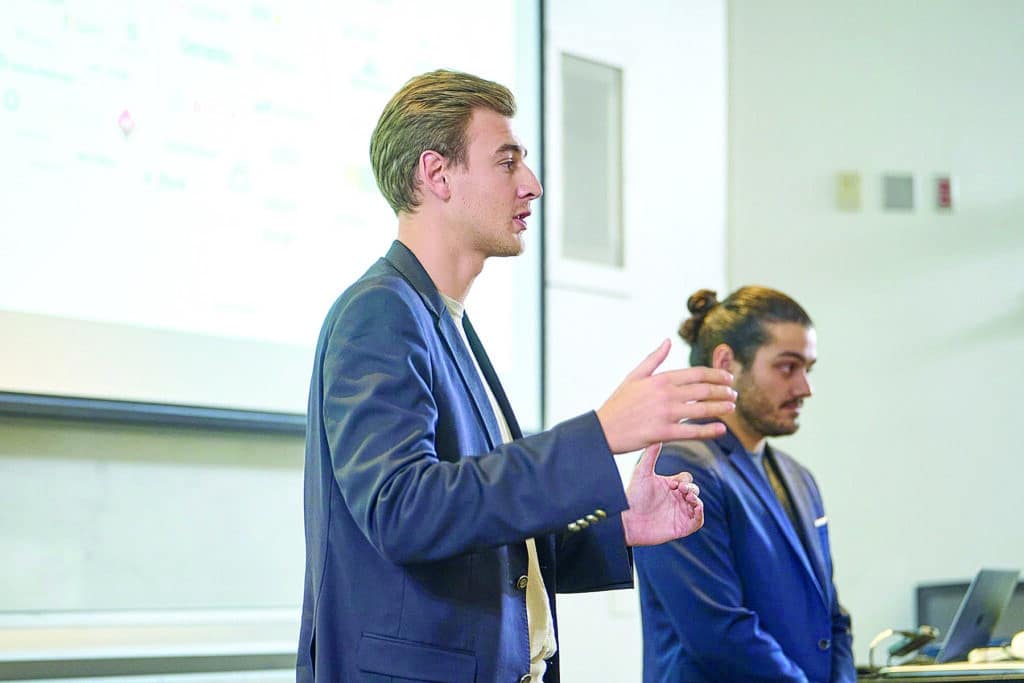 Entrepreneurs had a limited time to pitch their ideas to a panel of judges in the hopes of winning prizes like $120,000 in OVHcloud US credits, a year of desk space at Curiosity Lab, tax and accounting support from Orbiss Inc., two tickets to the France-Atlanta Gala (the signature business event of the FACC) and mentoring by La French Tech and French Trade advisors.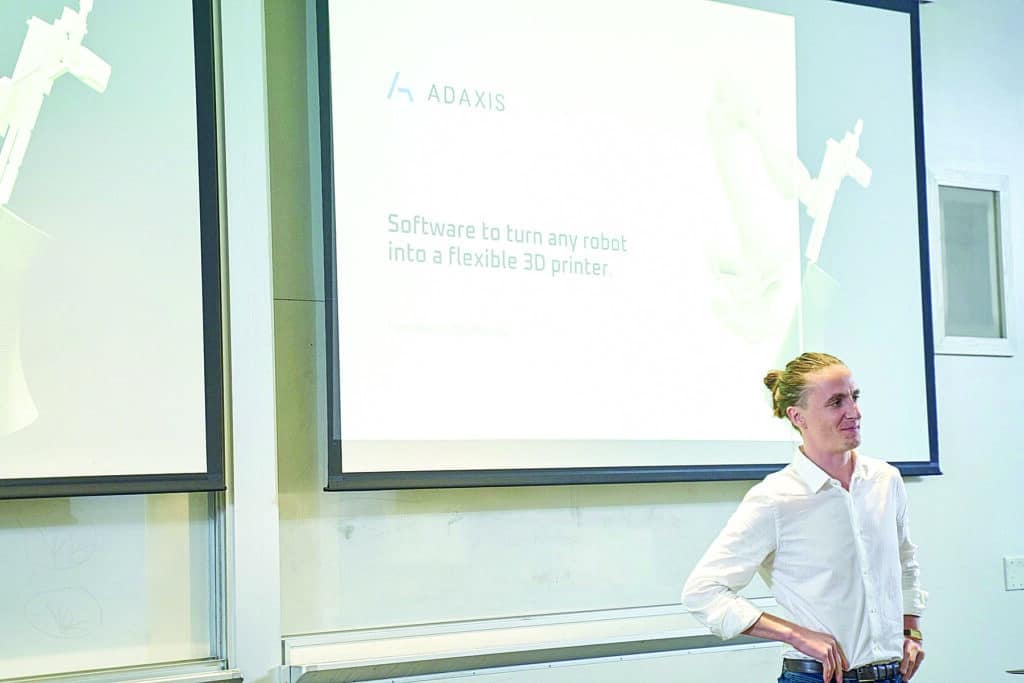 The competing startups
Covering their inventive solutions, future plans and the global impact their businesses will have, the startups presented in the following order:
Vive la réussite!
When I inquired about the criteria for participation in the Crystal Pitch competition, Sébastien Lafon, President of La French Tech Atlanta replied, "It was really for U.S. startups with the ambition to launch their businesses in Europe, using France as a platform. For French startups, it was to see how they are thinking about their business plan to expand into the United States. No series A, B, C or D. We just want to create those relationships between French and American startups!"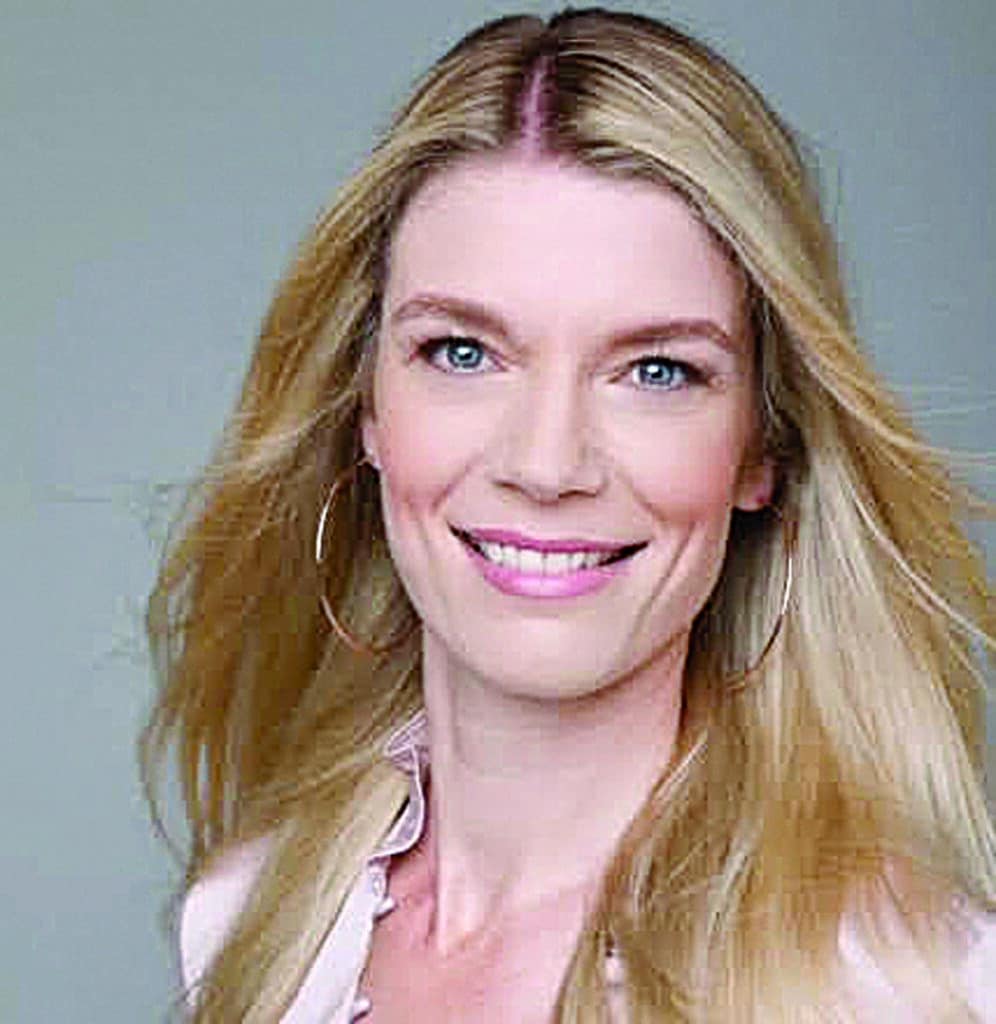 Lafon views Peachtree Corners as an invigorating place for the opening of La French Tech Atlanta. "You can see how Curiosity Lab continues to generate interest. We had several companies today that are interested in partnering with Curiosity Lab for the Smart City concept. We are incredibly fortunate and thankful to partner with Curiosity Lab," he said.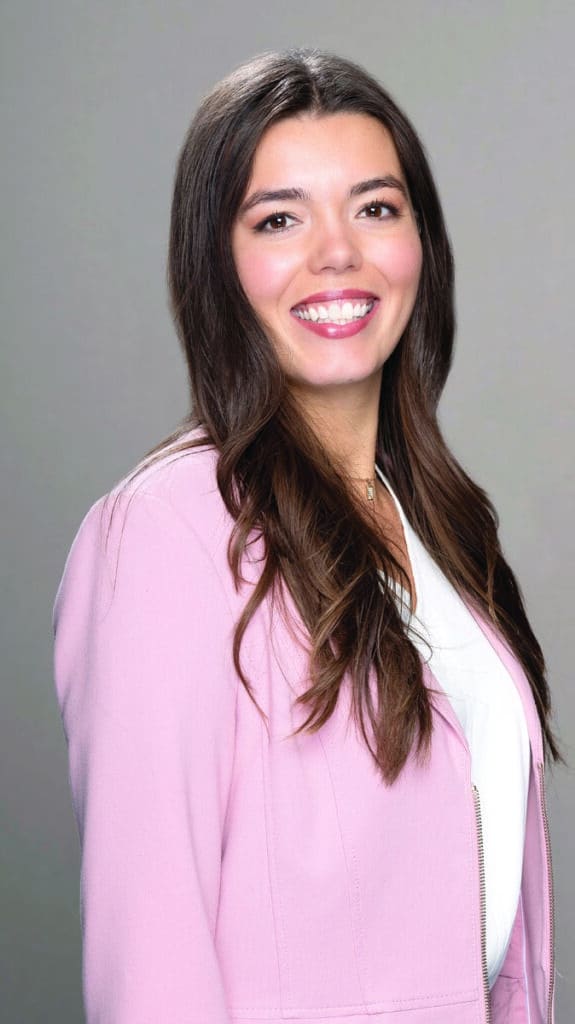 On the heels of their first anniversary at Curiosity Lab, Lafon declared, "We are happy we had an event like this. Twenty-two startups applied for the competition. This event generated so much interest, we'll see about maybe having it twice a year."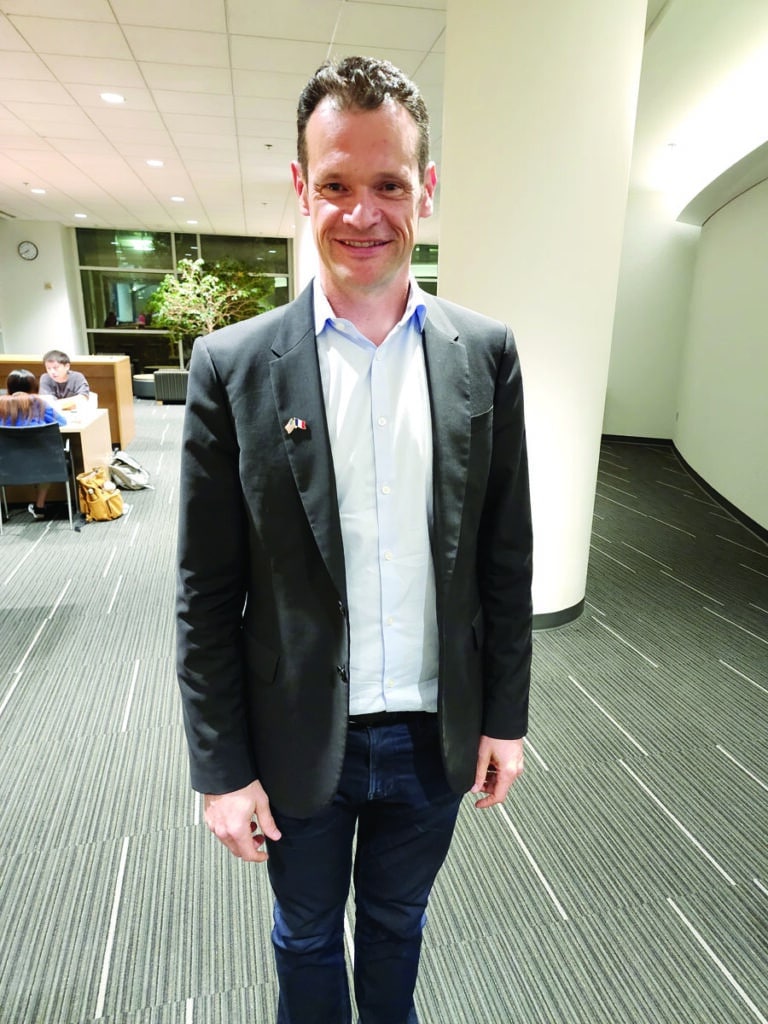 More La French Tech social events that foster French-American startup relationships can be expected.
As for the FACC, all signs point to Lafourcade having every reason to be confident in her snowball-effect vision of the future: increasing members and interest, creating additional connections and helping even more businesses. It's a plan that seems destined to materialize, in large part, because they are now headquartered in Curiosity Lab at Peachtree Corners. As if our fair city wasn't alluring enough, the French connection gives Peachtree Corners an additional dose of je ne sais quoi, wouldn't you agree?

Waramaug Hospitality Acquires Atlanta Marriott Peachtree Corners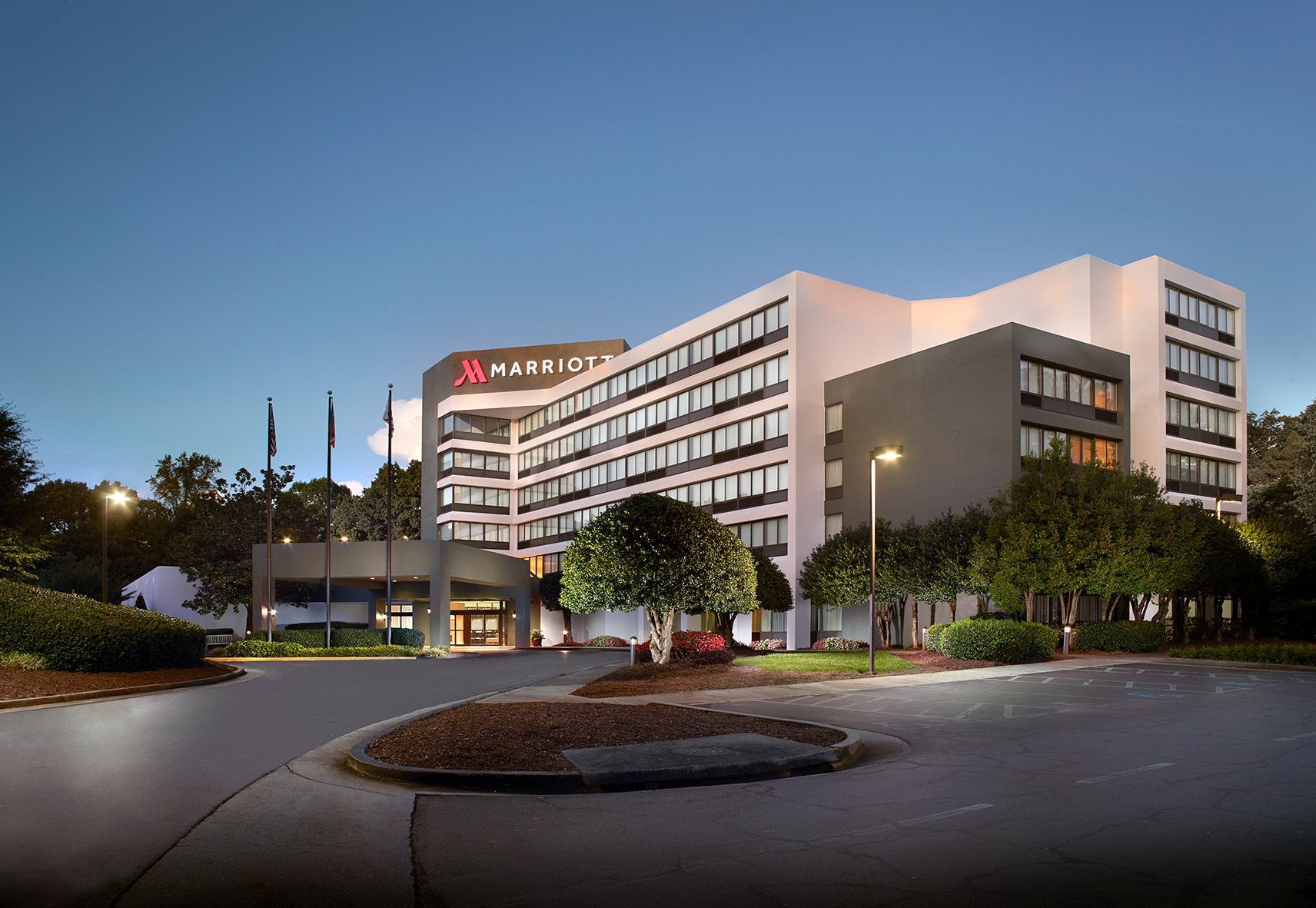 Waramaug Hospitality, a privately held investment firm focused on select-service and full-service hotels, announced on Aug. 23, it acquired the Atlanta Marriott Peachtree Corners. 
The 222-room Atlanta Marriott Peachtree Corners features a fitness center, indoor pool and outdoor fire pit seating area. All meeting and event spaces are equipped for various events, from industry conferences to happy hours and lifecycle events.
"As the second full-service Marriott Hotel and 16th Marriott-branded property in our portfolio, said Ferit Ferhangil, Principal of Waramaug Hospitality, "we see tremendous revenue growth opportunities for this asset in a thriving market."
The property, which will now be managed by Aimbridge Hospitality, is located within Technology Park, a regional technology and innovation hub. The 500-acre campus is a destination for technology innovation in the Southeast and home to over 2,300 businesses ranging from tech startups to Fortune 500 companies.

AJC names Cornerstone Christian Academy the Top Small Workplace in Metro Atlanta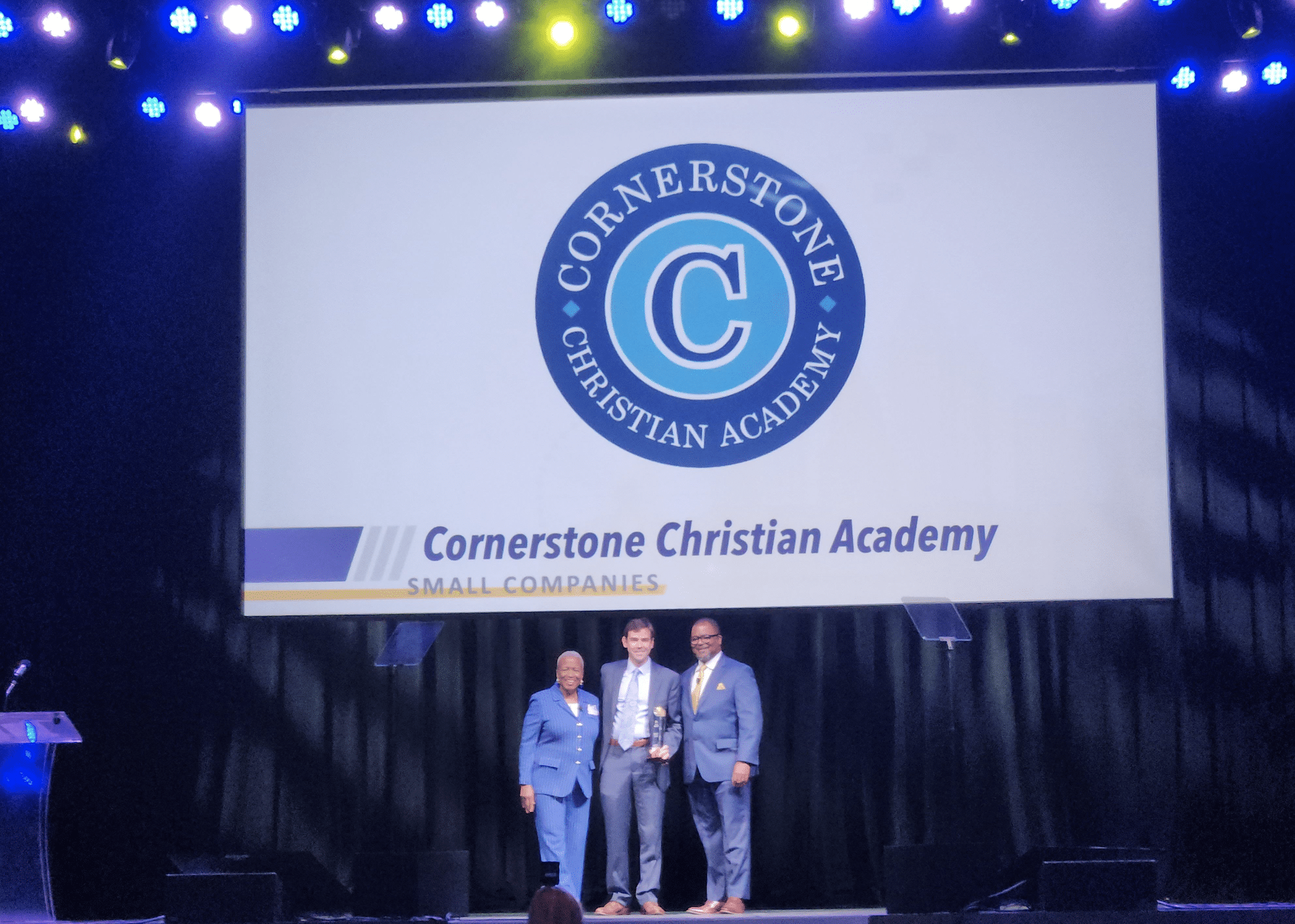 For the 13th consecutive year, The Atlanta Journal-Constitution and Energage have released their list of Top Workplaces in metro Atlanta. On August 10, Cornerstone Christian Academy, based in Peachtree Corners, was named the #1 Small Workplace in the metro area for 2023.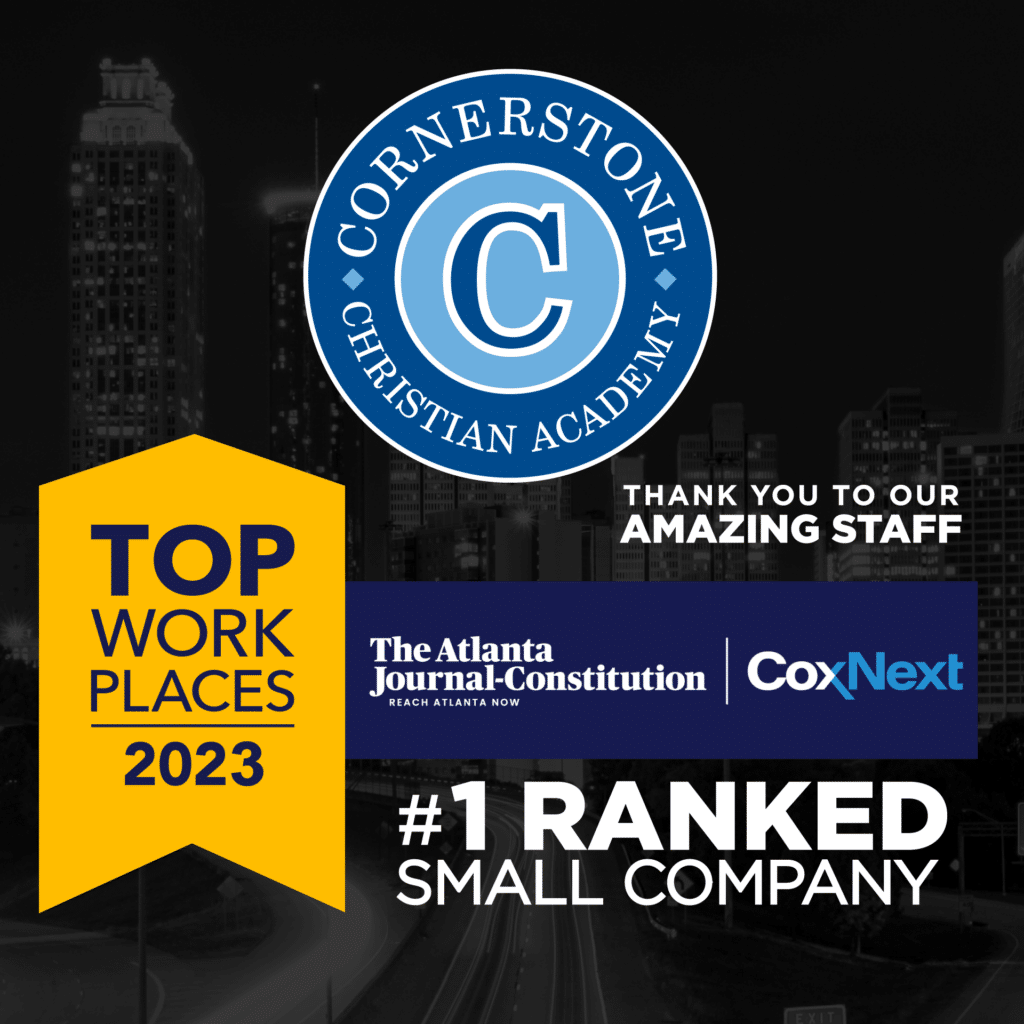 The honorees were determined based on employee feedback gathered from a third-party, anonymous survey. The survey measured multiple factors critical to the success of any organization. Of nearly 8,000 companies that applied, only 332 businesses were chosen to participate.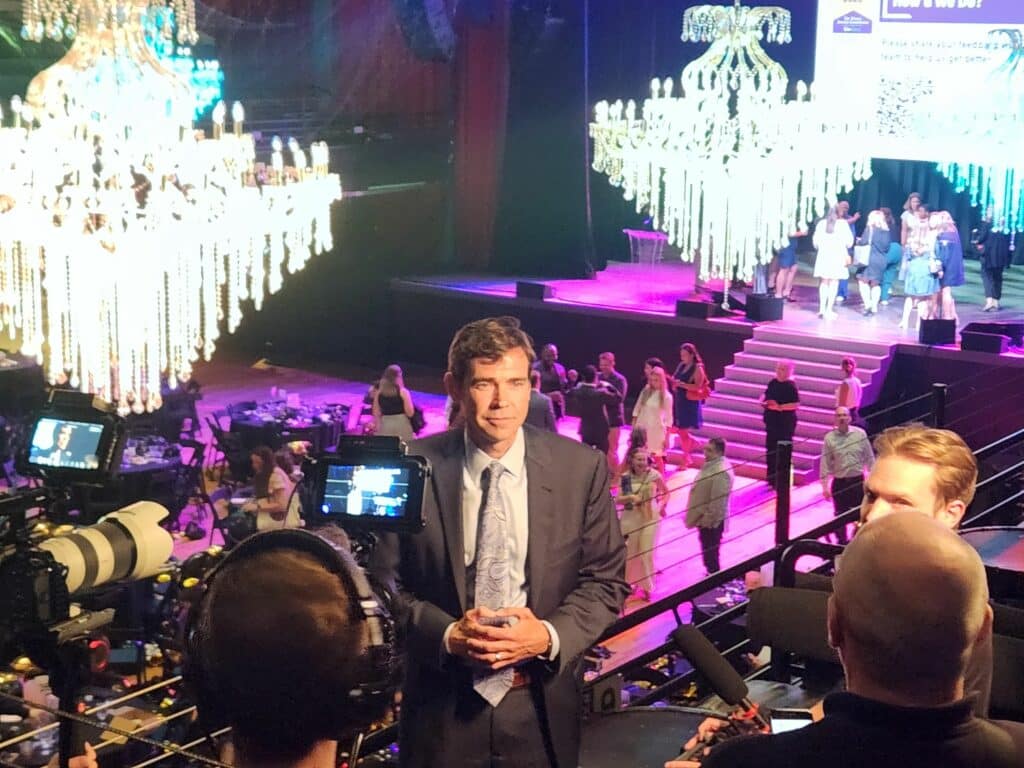 Colin Creel, Headmaster at Cornerstone, stated, "We were extremely humbled to hear that we were not only named on the list, but ranked first among small companies. I am very thankful our staff has received this public validation of the amazing work that occurs here at Cornerstone. Our staff deserves all of the accolades they are receiving; Cornerstone is a very special place because of them."

Premier Racquet Sports: A Holistic Approach to Tennis Pro Shops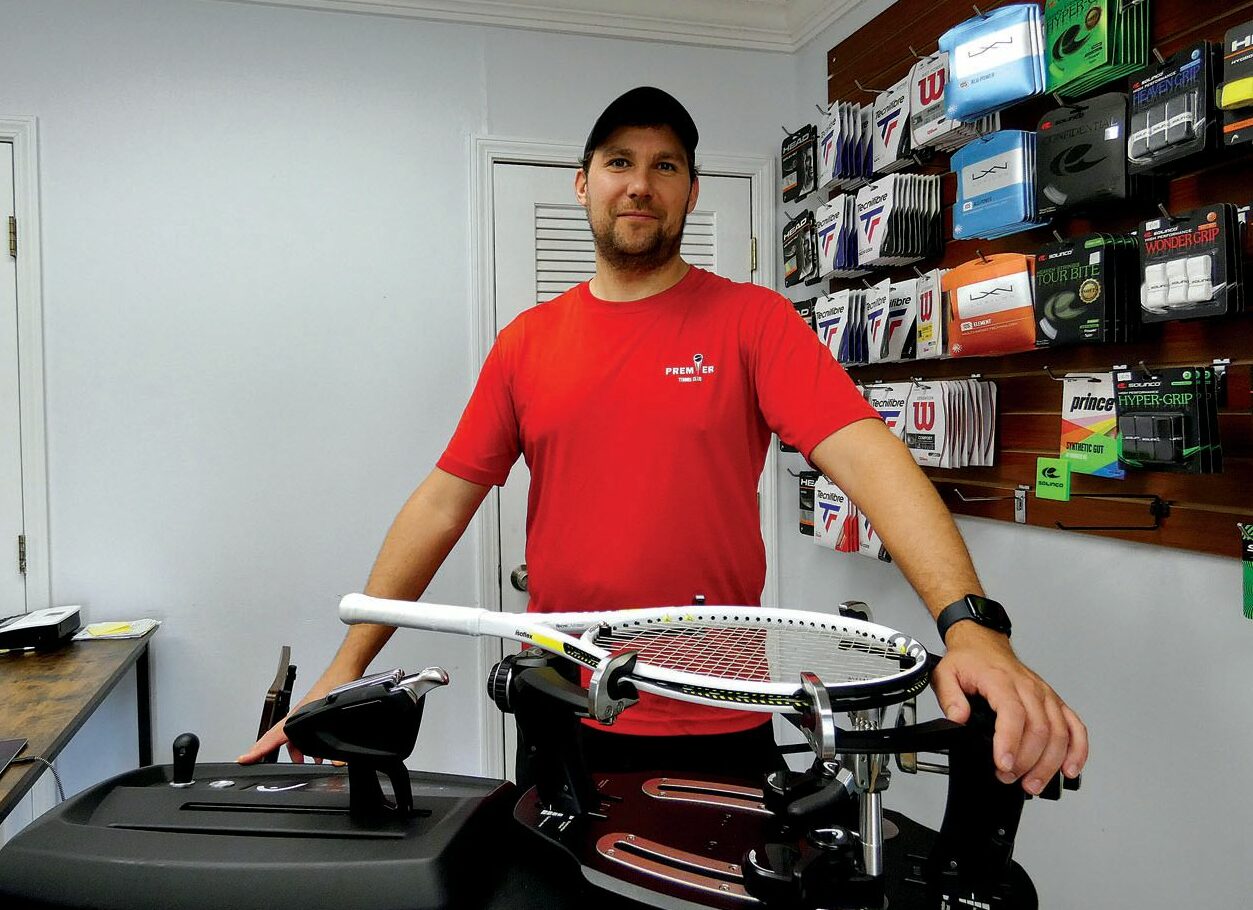 Calling all racquet sport lovers! Premier Racquet Sports, a tennis pro shop, recently opened on March 15 in Peachtree Corners off Spalding Drive.
This is Premier Racquet Sports' second location in Atlanta, the other being in Dunwoody. However, this pro shop brings something unique and special to the competition wherever it lands.
Founded by Corey Matney, with partners Claude Badowski and Bobby McMahan, Premier Racquet Sports is a shop with an emphasis on a community-driven approach to the racquet sports industry.
In an industry where it can be overwhelming and daunting to adventure into the realm of pro shops, Premier Racquet Sports aims to break the status quo by making tennis available to all.
"Our goal is anyone who comes in, whether you've never played tennis before, never played pickleball before, or you are basically a professional, you will have time spent with you explaining what's the best kind of choice for you," said Badowski. "Learning about customers as a person and trying to really build a relationship makes it so that we can help people long term rather than just transact with them."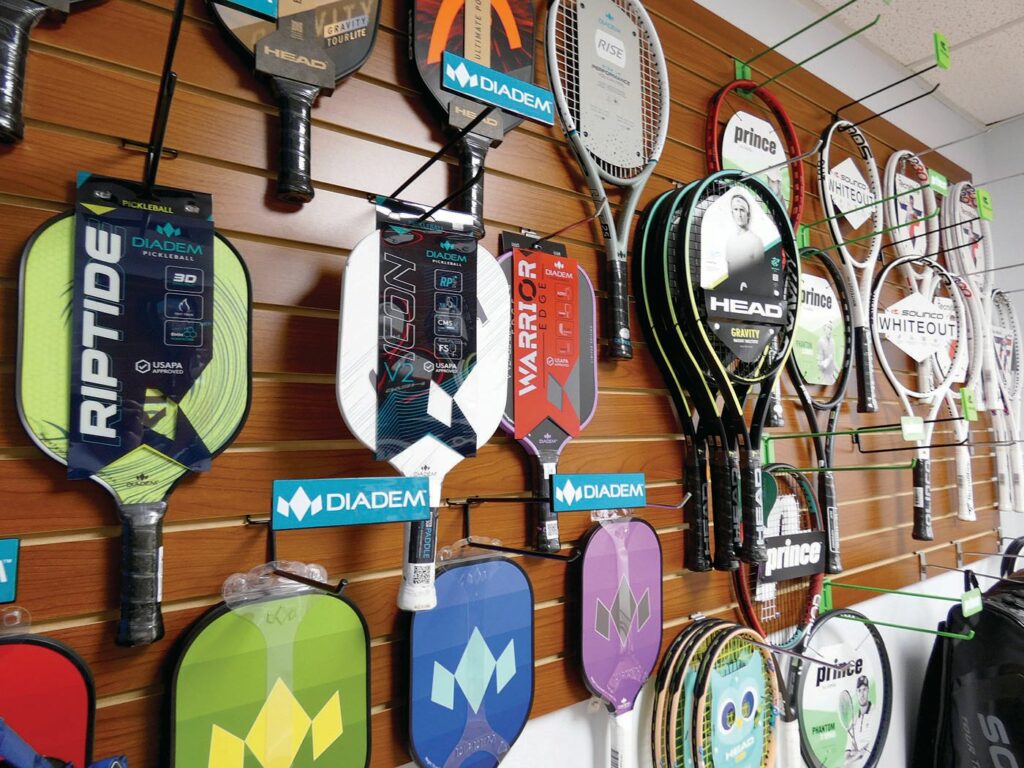 More than a business
Matney began stringing rackets in high school to be able to afford tennis lessons and eventually went into college playing Division I tennis. Not only did a passion for the sport drive him to create Premier Racquet Sports, Matney also found an intense need for a friendly business based in the racquet industry.
"…to be able to offer the community high-level technical services and be able to have everyone feel like they're getting the same treatment that a professional tennis player would when they come into a tennis shop, and meet their needs," said Matney.
As a long-term tennis player, Matney found that service at pro shops could feel impersonal, furthering his drive to create a pro shop that was more than just a shop.
One way the shop has accomplished this objective is through occasions such as demo days, events where the shop will demo rackets and bags while also running free tennis drills.
"It's a great chance for people to talk to us about what's the best racket for them and what's the best string for them to hit with it," said Badowski. "They get to feel the difference, because there's hundreds of rackets out there and thousands of string and string combinations. It's very rare for people to be able to try them all and get instant feedback …they can feel the difference."
Additionally, Premier Racquet Sports will have their next demo day on July 14. This event will feature all Wilson products as well as Wilson's new racket called the Shift.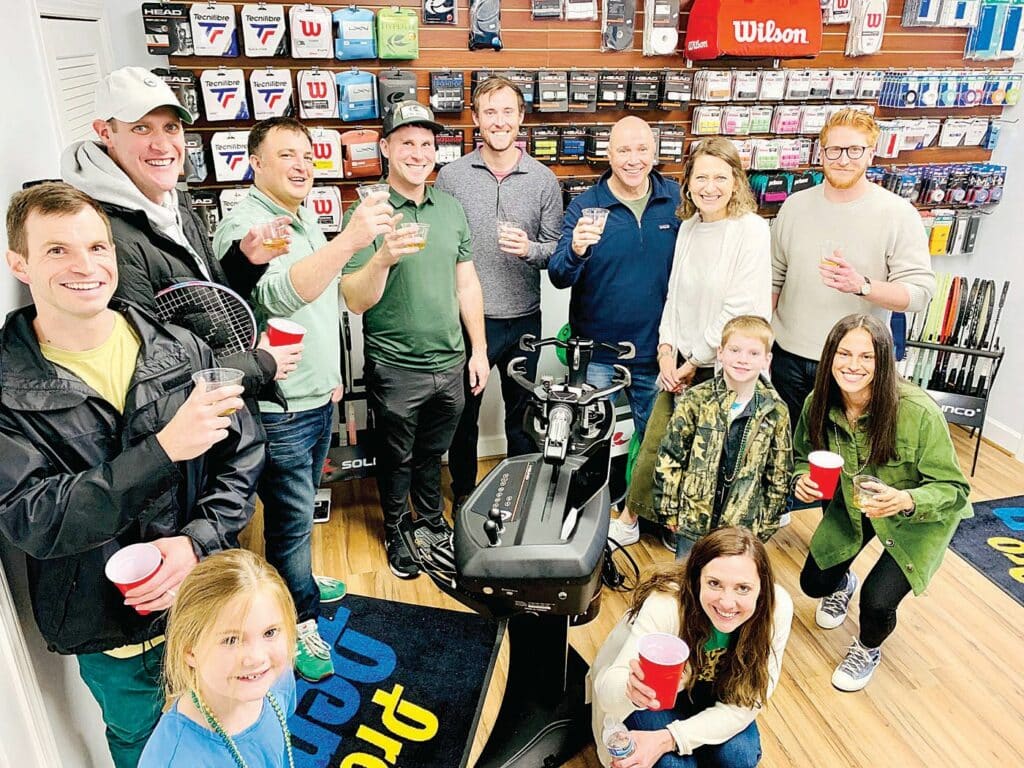 In-store action
However, this level of care and concern extends beyond their demo days. By walking into Premier Racquet Sports, customers are making their choice of supporting a business that keeps their clients in high regards.
"All of us enjoy being able to help players explore and go down the pathway of finding the right equipment for them," said Matney. "This is mostly stringing, but also rackets, shoes or any portion of the necessary tennis items; just being able to have that connection to the player and have them know that we are a sounding base for their questions and will help them find what they need."
Premier Racquet Sports prides itself on its collection of all things tennis. Within their store, they carry all major brands, rackets, shoes, grips and over 250 varieties of string. They claim to be able to have anything a player may desire shipped to their store within two days, too.
Welcome Premier Racquet Sports to the Peachtree Corners community by stopping by, whether you are a tennis expert or a novice.
Learn more about Premier Racquet Sports here.