Earth Day Events Happening in Gwinnett County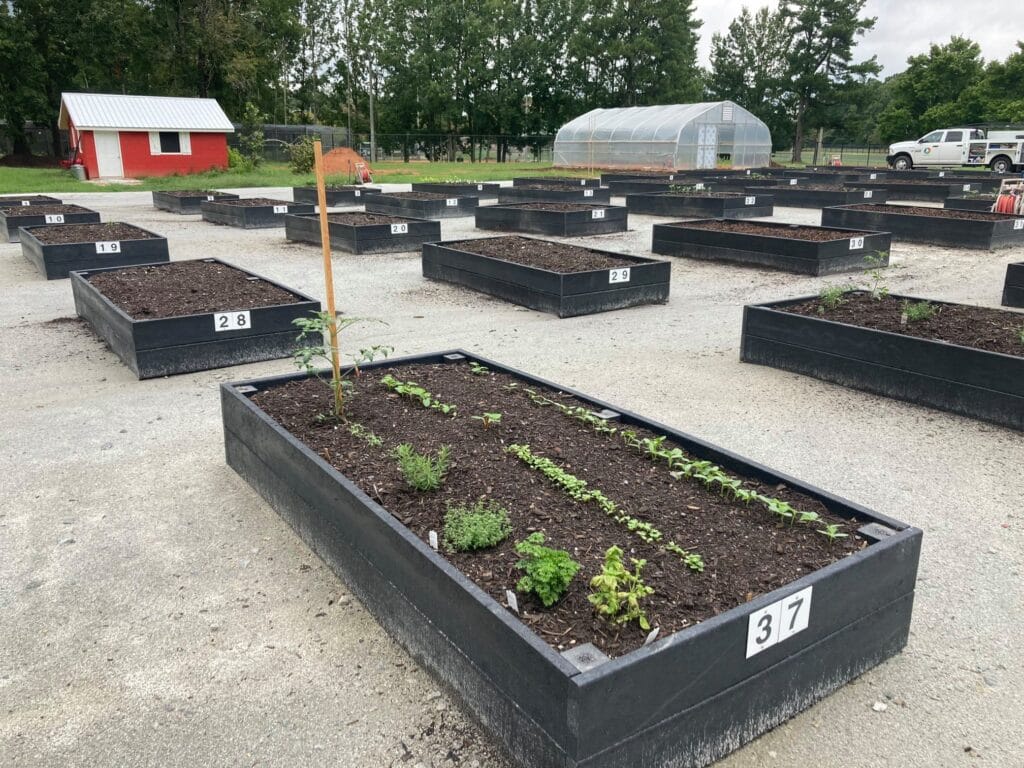 For the Beauty of the Earth Art Show
Continues through April 26.
Monday-Friday, 10 a.m.-4 p.m. Saturday, 10 a.m.-2 p.m.
Gwinnett Historic Courthouse
185 West Crogan Street, Lawrenceville
770-822-5450
Debby Ollinger has been an Atlanta area artist since the 1970s. This collection of her work was inspired by the beauty of nature, but she is often motivated by the whimsy, humor and charm of everyday objects.
---
Gardening 101
April 13-June 23
678-277-0287, LiveHealthyGwinnett.com
All ages are invited to join Harvest Gwinnett for a free workshop and volunteer day to discover best gardening practices.
Vines Park Community Garden, 3500 Oak Grove Road, Loganville 30052 — April 13, 9-11 a.m.
Lenora Park Community Garden, 3195 Lee Road, Snellville 30039 — April 16, 9 a.m.-12 noon
Graves Park Community Garden, 1500 Graves Road, Norcross 30093 — May 14, 9-11 a.m.
Lawrenceville Community Garden, 225 Benson Street, Lawrenceville 30046 — May 19, 9 a.m.-12 noon
West Gwinnett Park Community Garden, 4488 Peachtree Industrial Blvd., Berkeley Lake 30071 — May 21, 9 a.m.-12 noon
E.E. Robinson Park Community Garden, 885 Level Creek Road, Sugar Hill 30518 — June 2, 5-7 p.m.
Dacula Park Community Garden, 205 Dacula Road, Dacula 30019 — June 11, 9 a.m.-1 p.m.
Peachtree Ridge Park Community Garden,
3170 Suwanee Creek Road, Suwanee 30024 — June 23, 5-7 p.m.
---
Gwinnett County UGA Extension Office
April 14-June 23
750 South Perry Street, Suite 400, Lawrenceville 30046
678-377-4010
extension.uga.edu/county-offices/gwinnett/events-and-classes.html
The Gwinnett County University of Georgia Extension Office offers free virtual classes to help with health and gardening. Registration is necessary to get info to join at least one day prior to the session. Contact Timothy Daly at tdaly@uga.edu for gardening classes and Ines Beltran at inesb@uga.edu for health classes.
Vegetable Gardening — April 14, 12 noon-1 p.m.
Inflammation — April 21, 12 noon- 1 p.m. Virtual: Inflammation-Free. Have you ever wondered if you have body inflammation? Do you know what it is? Do you know about anti-inflammatory diets? This presentation will share ways to avoid inflammation through research-based information to clarify misunderstood conceptions about inflammation. After registering, you will receive a confirmation email containing information about joining the session. To register by April 20, contact Ines Beltran at inesb@uga.edu.
Home Garden Herbs — April 25, 6-7 p.m. Virtual: Home Garden Herbs-Free. Herbs are excellent garden plants that require minimal maintenance and come in a variety of scents, flavors, and colors. They can be used for culinary purposes, fragrance, ornamental plants, and indoor flower arrangements. Many herbs thrive in our area and climate. After registering, you will receive a confirmation email containing information about joining the session. To register by April 24, contact Timothy Daly at tdaly@uga.edu.
Common Landscape Pests — May 11, 6-7 p.m. Virtual: Common Landscape Pests-Free. Insect pests and diseases can affect the quality and attractiveness of our home landscape plants. The program will cover ways to control the damage they do and the prevention of them. After registering, you will receive a confirmation email containing information about joining the session. To register by May 10, contact Timothy Daly at tdaly@uga.edu.
Meal Portions — May 19, 12 noon- 1 p.m. Virtual: Meal Portions-Free. This class will show you how to eat healthy well-balanced meals, and it will give you methods to avoid consuming more calories than you need. After registering, you will receive a confirmation email containing information about joining the session. To register by May 18, contact Ines Beltran at inesb@uga.edu.
Plant Propagation — May 23, 6-7 p.m. Virtual: Plant Propagation-Free. Plants reproduce in other ways than just seeds. Stem cuttings and air layering are just a few of the easy methods of propagating plants. Some are easier than others. Learn how you can increase the number and variety of plants in your garden. After registering, you will receive a confirmation email containing information about joining the session. To register by May 22, contact Timothy Daly at tdaly@uga.edu.
Additional information on other classes https://extension.uga.edu/county-offices/gwinnett/events-and-classes.html
Vegetable Garden Pests — June 13, 6-7 p.m.
Air Quality — June 23, 12 noon-1 p.m.
---
E-Cycle Earth Day Event
Rocket IT
Sunday, April 22, 9 a.m.-3:30 p.m.
3360 Martin Farm Road, Suwanee 30024
770-441-2520
Gwinnett County and North Fulton County residents are invited to invited to reduce, reuse and recycle outdated technologies at Rocket IT's annual e-cycle event in honor of Earth Day. Stop by the Suwanee headquarters to drop off unwanted electronics.
---
Paper Shredding, Electronics Recycling Event
Saturday, April 23. 9 a.m.-12 noon, or until the trucks are full
Peachtree Corners City Hall
310 Technology Parkway, Peachtree Corners 30092
peachtreecornersga.gov
Residents of Peachtree Corners ONLY are invited to recycle electronics and shred unwanted documents at this free event. This is only for residential waste, no offices or businesses. Residents are limited to five medium-size boxes of paper materials. Please visit peachtreecornersga.gov and click on the calendar date for details on acceptable electronics and shredding guidelines.

Peachtree Corners Installs Little Free Library in Memorial to Benjamin "Lloyd" Cloer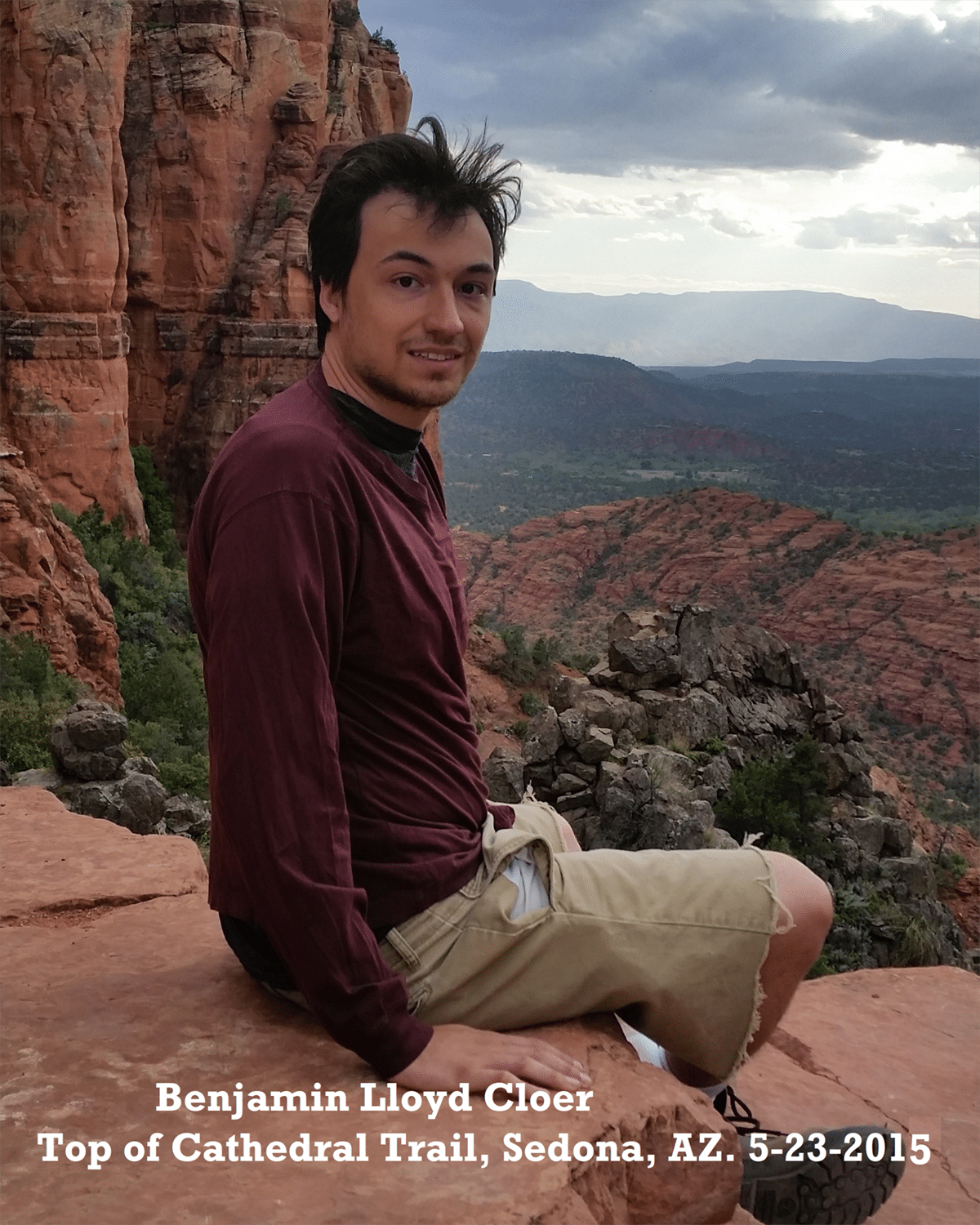 On May 17, the City of Peachtree Corners installed a Memorial Children's Little Free Library at the Town Green in the Children's Corner. The little library was donated by Steve Cloer on behalf of his son, Benjamin "Lloyd" Cloer.
The little free library encourages kids to take a book and leave a book to encourage increased literacy and the love of reading. The library was paid for with funds Benjamin had acquired during his lifetime and was designed and built by Benjamin's father. It will be registered as an official Little Free Library and will be part of a program that provides over 150,000 libraries in more than 120 countries. 
Benjamin, a Norcross High School (NHS) graduate in 2011, lost his life in an act of senseless gun violence on November 10, 2019. While at NHS, Benjamin was an Honor Student, President of the Science Club, Co-Founder and Co-President of the Philosophy Guild, a member of the Math Team and a violinist in the Orchestra. He earned numerous academic awards and achieved an SAT score that put him in the top 2% of students in the nation.
Following high school, Benjamin was awarded an academic scholarship to attend Pomona College in Claremont, Cal. In 2015, he earned a Bachelor of Science in Neuroscience with a minor in mathematics.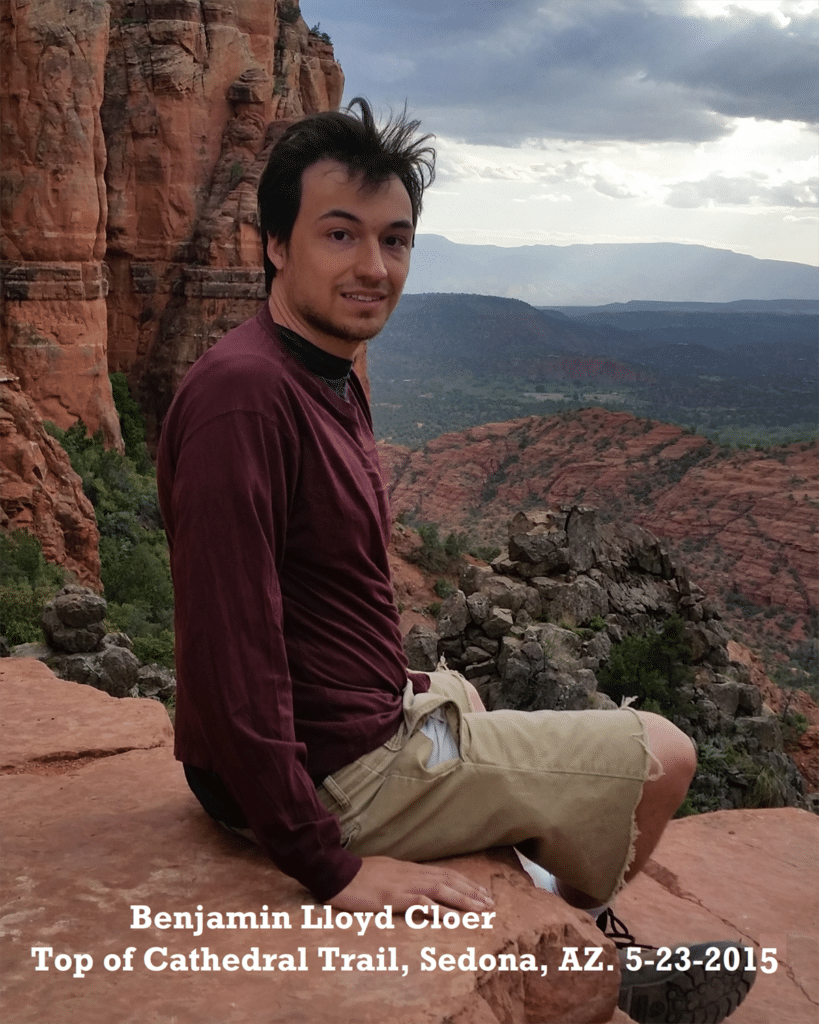 After completing his undergraduate degree, Benjamin continued to pursue his education at Georgia State University as a full-time student. In the fall of 2018, he entered the Master of Science in Artificial Intelligence (MSAI) program at the University of Georgia. In the fall of 2020, Benjamin was planning on attending Georgia Tech to pursue his Doctorate in Artificial Intelligence.
At 26 years old, a few weeks before he was to complete the requirements for his master's degree in AI at UGA, Benjamin's life was taken. Benjamin received his master's degree in AI from UGA posthumously in May 2020.
Benjamin is described by those who knew him well as someone filled with compassion and caring for others. He had an innate empathic ability to feel when someone was in need. Many people have described him as being "an old soul."
Friends of the Cloer family created an endowment, the Benjamin Lloyd Cloer Endowment for AI. Thanks to everyone who has or will donate, there will forever be a "Benjamin Lloyd Cloer Endowment for AI" at UGA. The endowment began offering grants in the fall of 2020 to students in financial need who are studying artificial intelligence.

Peachtree Corner's Goal: The Best Streets, Sidewalks, and Multi-Use Trail System in Gwinnett County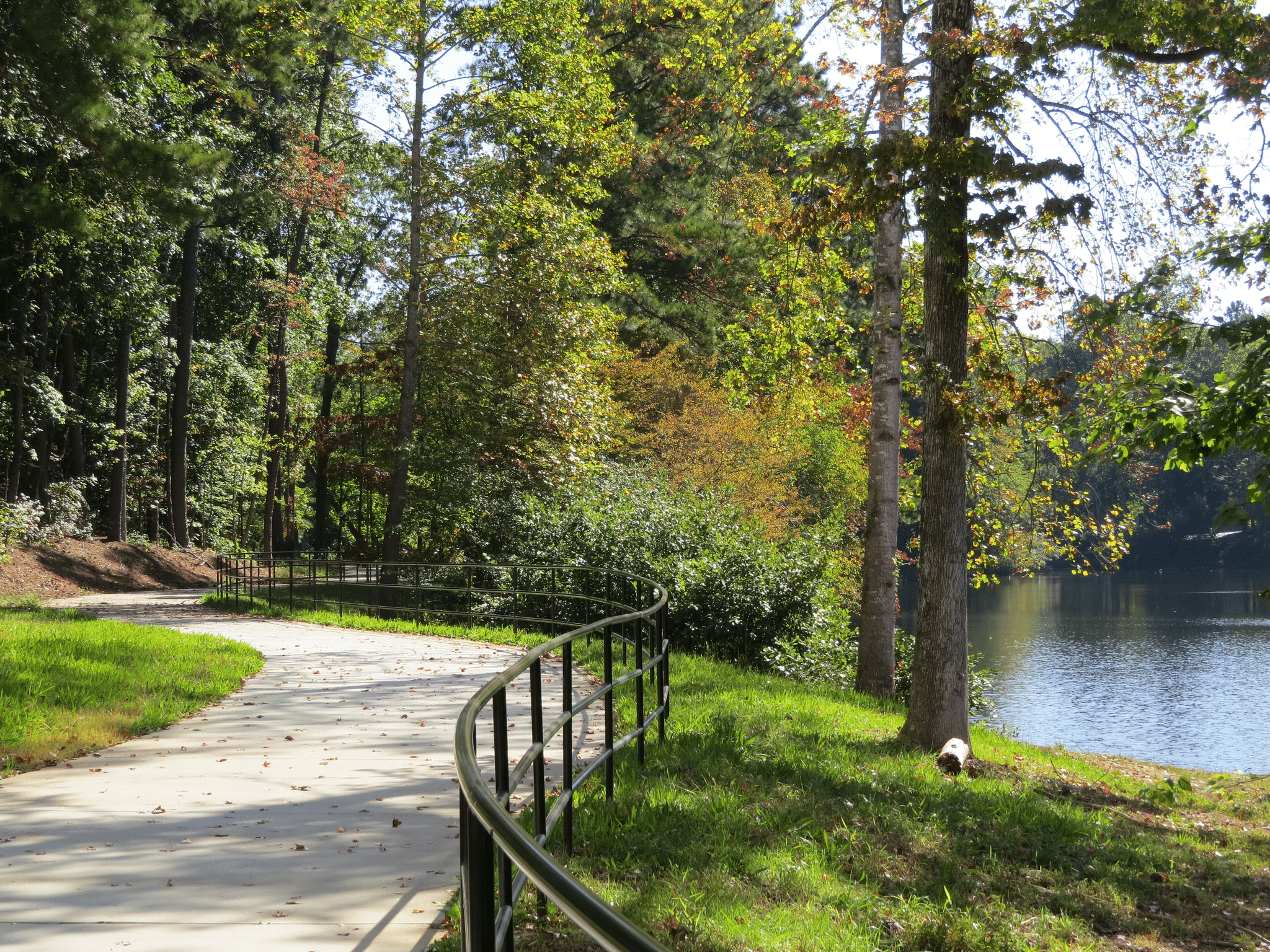 Since the City was founded in 2012, Peachtree Corners has taken these goals very seriously: One, we want our citizens to be safe driving on the best streets in Gwinnett County, and two, we believe in having a walkable community.  With this in mind, we have planned several projects for the creation of new sidewalks and multi-use trails.
To ensure that the City can provide the best streets for our residents, we have conducted a technical analysis of each street to prioritize the order in which those streets are resurfaced.  State-of-the-art imaging technology called Laser Crack Measurement is used to develop a Pavement Coefficient Index (PCI) for each street. Each neighborhood is given an average PCI for all its streets, and all neighborhoods are prioritized based on those averages.  The City performed its most recent analysis in October of 2022.   
In April of this year, the City began work on its scheduled 2023 Street Paving projects. The following neighborhoods are currently scheduled for paving in 2023.
Chattahoochee Station
River Valley Station
Spalding Hollow
Neely Meadows
Spalding Bluff
Holcomb Bridge Station
Spalding Chase
Peachtree Square Townhomes
These neighborhoods may not be paved in the order above, but Contractors will post signage in the specific neighborhoods before work begins.
In addition to roads, the City plans for the construction of more sidewalks and multi-use trails.
The location of new sidewalks and multi-use trails is based on the needs and gaps within our current network. We have been focusing on connections to businesses, schools, bus stops, and other public facilities as well as worn paths we have noticed throughout the city that show a clear need for sidewalks. 
Below is the list of sidewalks that will be under construction this summer:
Woodhill Dr
Meadow Rue Dr
Parkway Lane
Jay Bird Alley
Green Pointe Parkway
The Corners Parkway
Additionally, we have several sidewalks that are currently under design:
Jay Bird Alley
SR 141/Peachtree Parkway
Jones Bridge Circle
Multi-Use Trails that are currently under construction are in Technology Park, at Town Center, and the Riverlands Path, located on East Jones Bridge Road and Medlock Bridge Road.
In the future, the City will work towards the design and construction of the following multi-use trails:
Burdell Branch: This portion of the system will connect Engineering Drive south to Woodhill Drive. An existing segment of Corners Connector currently ends at Engineering Drive and Peachtree Parkway in front of the Corners Fine Wine & Spirits and RaceTrac. This project will extend that trail infrastructure south to the Chick-fil-A area and its adjacent shopping centers.
Farrell Creek: Will consist of approximately 2.13 miles of 10′ to 12′ concrete multi-use trail. It is proposed to run from Peachtree Corners Circle west of Peachtree Parkway to Engineering Drive. This trail would run around two water features along Triangle Parkway and an additional water feature north of Engineering Drive.
Crooked Creek Trail North: Crooked Creek Trail North is composed of 7 segments totaling approximately 4.04 miles. The segment is planned to run along Crooked Creek from the area around Peachtree Corners Circle to Spalding Drive. In addition to the planned 7 segments, there is one alternative segment (.17 miles) that may be constructed as part of the project.
Crooked Creek Trail South: Crooked Creek Trail South is composed of 7 segments totaling approximately 2.95 miles. The segment is planned to run from Peachtree Parkway West to Peachtree Corners Circle. It will be located along Holcomb Bridge Road from Peachtree Parkway to the intersection of Jimmy Carter Blvd. From that intersection, it will move along Crooked Creek to Peachtree Corners Circle.
That's a brief update on the status of paving, sidewalks, and multi-use trails in the City. Although there will be some delays and inconvenience, please bear with us as we complete our current paving schedules. We want our citizens to be confident that we are making progress on our goal of having the best streets, sidewalks, and multiuse trails in Gwinnett County.
Stay safe,
Mike

How will drones be used in the city, new City Budget is coming up and City Marshals are ready to be hired.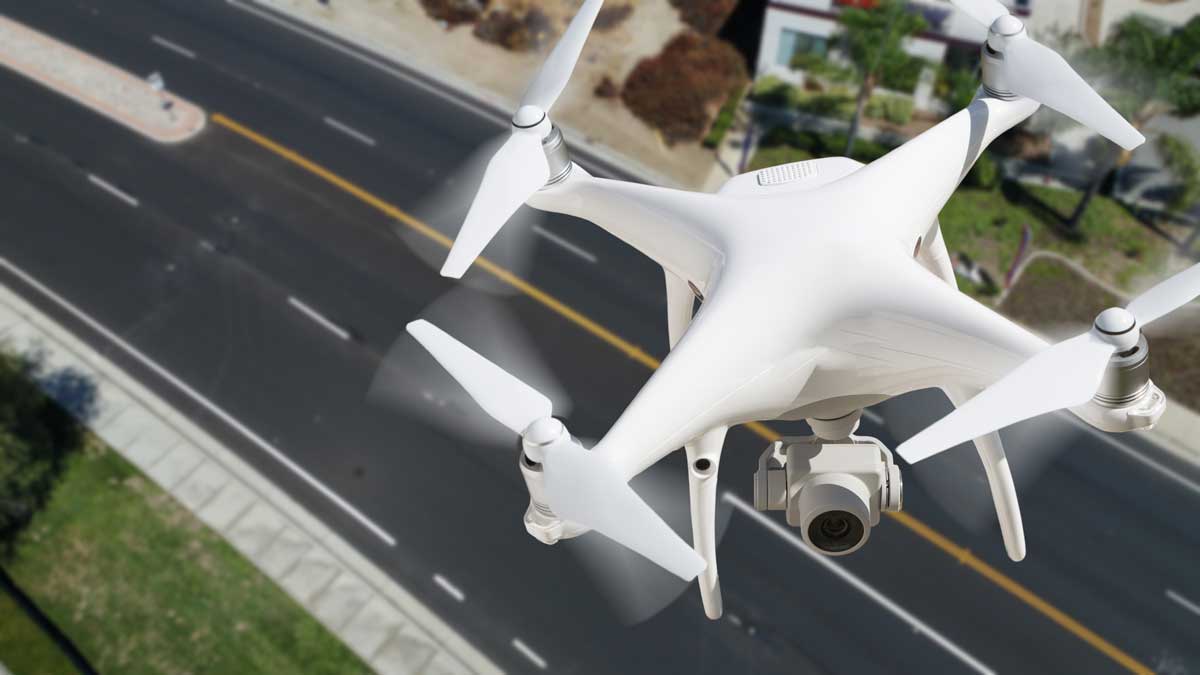 The city of Peachtree Corners, Georgia has been continuing to make strides in technology and community development. In the latest episode of "Prime Lunchtime with The City Manager," Brian Johnson shared several updates and plans for the city.
The Curiosity Lab Criterion Road Race
During the Curiosity Lab Criterion Road Race, Spoke Safety officially unveiled their new road safety technology. This device enhances safety for vulnerable road users by allowing for two-way communication between the device and automobiles, providing safety messages to drivers.
The event was livestreamed internationally, and Audi became an official partner in the project. The partnership will explore the enhancement of the vulnerable road user technology to make it better, easier to use and scalable.
Pickleball feasibility study
The city is considering building a 40-50 court pickleball facility and has commissioned a sports facility consulting firm to conduct a feasibility study. They will determine the market demand and economic impact. The study is expected to take a month, and results will be presented to the mayor, council and interested parties in early summer.
"Clearly there's a demand," Brian Johnson shared. "The question is, is it enough for the city to end up putting any time, energy and money into facilitating something? And we want to make sure that we are shooting at the bullseye that we need to."
The city marshal system
Additionally, the city is starting a city marshal program, which will begin with three post-certified marshals. The job announcement and requirements will be posted in May with interviews to be conducted in June. The program is expected to start in July, and the marshals will be based in City Hall.
The city marshals will have access to brand new hybrid vehicles, drones and the fūsus technology. The marshals will have the same authorities as any other police officer but be limited by policy. The Mayor and council will establish the policies and limitations on what the city marshals will be able to do.
Budget, housing, dog parks and more
During the May City Council Meeting, the budget for the upcoming fiscal year will be officially presented to the city. The budget includes increased funding for street resurfacing, multi-use trail activity and housing redevelopment in the south part of the city. The housing redevelopment project aims to acquire foreclosed and dilapidated properties and build affordable starter homes with equity control to make them accessible to more residents.
The city is using federal funds from the ARPA and will work with the Gwinnett Housing Authority for this project. The purchase price of these homes will be controlled through agreements with the building entity to prevent prices from getting out of hand. This will help fill the demand for starter homes in the area and remove squalor, vacant homes and foreclosed homes.
The city is constructing a dog park at the Town Center with two separate halves for big and small dogs. The park will be made of Astroturf to prevent dogs from digging and getting muddy. There will also be shade structures and seating areas for owners.
After the last event on the summer event calendar, the Town Center will undergo construction to relocate playground equipment and improve drainage. The playground equipment will be organized into two different areas for younger and older children.
North American Properties recently had the groundbreaking for the upcoming Forum redevelopment. The first section of the interior parking spaces will be removed to finish the Linear Park. In addition, there will be new outdoor seating and the parking deck will start construction in the late 2023 season.
FAA and drone programs
The city is working with the drone regulation team of the FAA to help create a local drone activity regulation. The FAA is interested in how it can handle multiple drones using the same wireless signal, even when beyond visual line of sight.
Peachtree Corners and the FAA will work with partnerships with T-Mobile and Deutsche Telecom to utilize the 5G wireless environment in the City. The City Marshals will also be working with projects related to law enforcement and the use of drones. The goal is to help the FAA issue regulations on private drones.
Overall, Peachtree Corners is a city that is making significant investments in technology and community development. With all of these upcoming plans, it is clear that the city is working to improve the lives of its residents.