Happenings in October (2022)

Atlanta Asian Film Festival
Saturdays and Sundays, October 7-15. Georgia Gwinnett College, Cisco Auditorium, Bldg. C 1000 University Center Lane, Lawrenceville atlaff.org
Tickets are required. Films and documentaries by emerging filmmakers are featured at the AAFF, the largest festival of its kind in the Southeast.
Pumpkin Patch
October 9-31 Monday-Thursday, 12-7 p.m. Friday, 12-8 p.m. Weekends, 11 a.m.-8 p.m.
Mt. Carmel United Methodist Church. 5100 S. Old Peachtree Rd., Peachtree Corners
mtcarmel-umc.org or facebook.com/MtCarmelUMC.
Pick your perfect pumpkin and gourds. All proceeds go to the Youth Summer Mission Trip 2023 to West Virginia. Saturday morning story time is at 11 a.m. Watch the website or Facebook page for info on more events, like the Fall Festival and Trunk or Treat on October 23.
Peachtree Corners Photography Club Group Meet Up
Thursdays, October 13, November 10 and December 8. 6:45-8:15 p.m.
Atlanta Tech Park. 107 Technology Pkwy., Peachtree Corners pcphotoclub.org.
October's meeting features Eric Bowles presenting "Turbocharge Your Fall Photography." Meetings are held the second Thursday of the month at Atlanta Tech Park and/or online. Photographers of all skill levels are invited to arrive at 6:15 p.m. for fellowship and social time.
Jumping Through Time Photo Exhibition
October 14-November 18. Saturday, October 29, 12-1 p.m., Juror Talk with Coco Conroy. Gwinnett County Public Library, Duluth Branch. 3180 Main St., Duluth
gwinnettpl.org/news/photoannual22
Admission: free. The second GCPL Photo Annual Exhibition spotlights photography from area photographers that explore the theme "Jumping Through Time."
Neighborhood Cooperative Ministries Live Benefit Concert
Saturday, October 15, 7 p.m. Mt. Carmel UMC. 5100 S. Old Peachtree Rd., Peachtree Corners. ourncm.org
Admission is free, donations are appreciated. Celebrated musicians Phil Griffin and Steven Moor will perform live in support of Neighborhood Cooperative Ministries. For over 30 years, NCM has helped those in need with a range of services and support.
Train or Treat 2022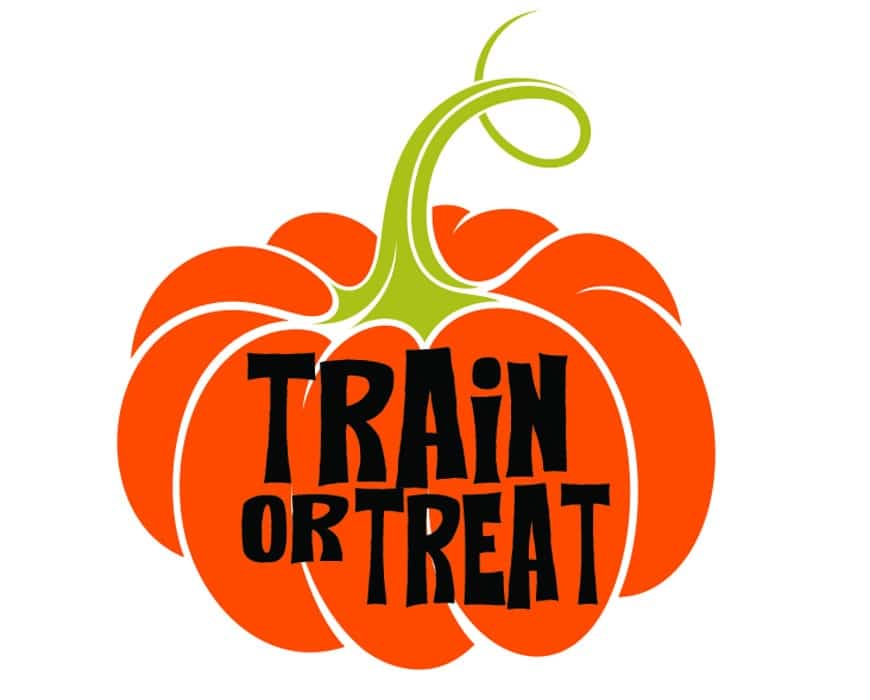 Saturday, October 22, 11 a.m.-3 p.m. Southeastern Railway Museum. 3595 Buford Hwy., Duluth
train-museum.org, 770-476-2013
Admission is free with museum admission of adults, $18: seniors (65+), $15; kids ages 2-12, $12. The family friendly event includes trick or treating at decorated stations around the museum. There'll also be music and a costume contest for ages 12 and under.
Tailgate for Tomatoes
Saturday, October 22, 2-5 p.m. Peachtree Farm.
356 Research Ct., Peachtree Corners. peachtreefarm.org
Admission is free; registration is encouraged, but not required. This grand opening celebration for Peachtree Farm celebrates with a pumpkin patch and pumpkin chunkin'. There'll be food, college football watching, and a Peachtree Farm artisan and plant sale.
Greater Atlanta Christian School Open Houses
Upper School (Grades 6-12) Wednesday, October 26, 9:30 a.m.
Lower School (Grades K-5) Wednesday, November 2, 9:30 a.m.
Early Childhood (Infants-PreK) Tuesday, December 6, 9 a.m.
Greater Atlanta Christian School. 1575 Indian Trail Rd.,Norcross 30093 greateratlantachristian.org, 770-243-2000
Registration required. Visit website and click on "Visit GAC." See firsthand why and how GAC helps students to "Be Greater" at the school's open house events.
Deutsche Klassic Autoberfest
Saturday, October 29,10 a.m.-3 p.m. Downtown Norcross norcrossga.net or deutsche-klassic.com. Admission is free.
This family-friendly car shows features 250 classic German automobiles, including BMWs, Audis, Porsches, Mercedes Benzes, Volkswagens and Opels. German food, beer and polka music makes it a true Octoberfest celebration. Activities for kids of all ages. Proceeds benefit North Fulton United FC, a youth focused spots and development group affiliated with Special Olympics.
Harvest Fest 2022
Monday, October 31. The Father's House Church. 6060 Spalding Dr., Peachtree Corners
TheFathersHouseatl.org or facebook.com/fathershouseatlanta.
The festival will celebrate the beauty of the fall season with games, free food, prizes and treats for kids and adults. There'll be a bouncy house and hayrides, too.
UPCCA Community Service Scholarship Awards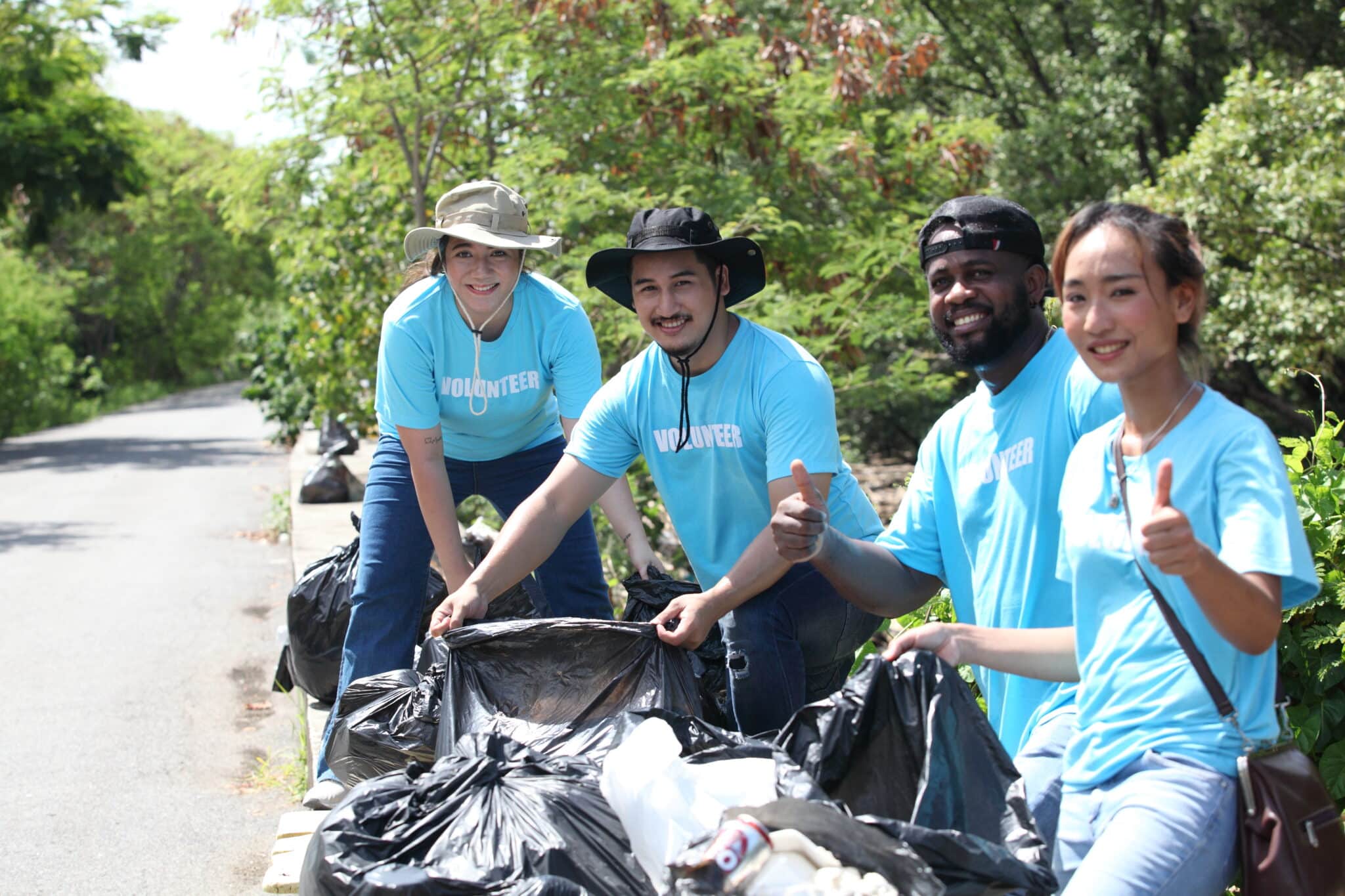 The United Peachtree Corners Civic Association (UPCCA) is again offering a Community Service Scholarship for high school seniors residing in Peachtree Corners. The 2023 scholarships will be awarded to students who have made the commitment to volunteer outside of school hours during their high school years.
New for 2023
Up to two UPCCA scholarships may be awarded.
The Debbie Mason Member Scholarship is a $1,000 scholarship. To qualify, the student or their HOA / neighborhood MUST be a member of UPCCA in good standing for the 2023 calendar year with membership fees paid on or before April 15, 2023.
If the applicant's HOA/ neighborhood is NOT a current paid member of UPCCA, they can contact their HOA, neighborhood board or president and encourage them to become a 2023 member.
Information for becoming a member of UPCCA can be found at upcca.org, or by contacting UPCCA president Matt Lombardi at 770-548-2989.
The Debbie Mason Community Scholarship is a $1,000 community scholarship in honor of Debbie Mason's commitment to serve her community. Students do not need to be a UPCCA member to qualify for this scholarship.
How to apply
High school seniors who meet the qualifications should:
1. Complete the Online Scholarship Application
The online application includes areas to upload documentation for the essay and service activities.
2. Write and/or video a 300-word essay about the community service work they have done that has had the greatest influence on them and why.
3. Include a Community Service listing of all activities they participated in while in high school.
Winners will be chosen strictly on their participation in community service.
GCPL Offers Opportunity to Earn Free Disney on Ice Tickets Through Reading Challenge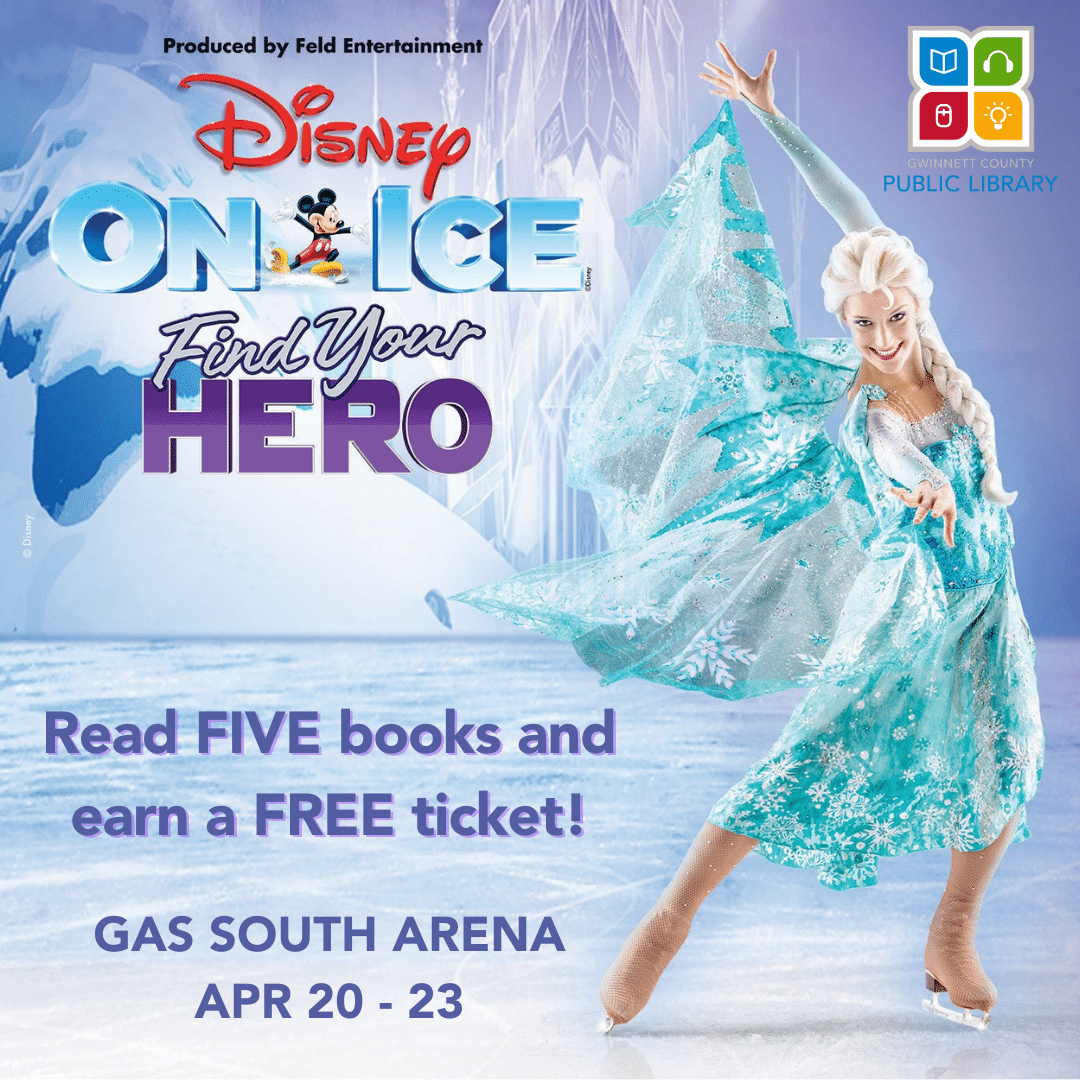 The Gwinnett County Public Library (GCPL) is giving local kids the chance to earn a free ticket to Disney On Ice Find Your Hero! The show will be at the Gas South Arena from April 20 to 23.
Children can their earn tickets by reading five books. Each participating child will receive one Reward Club Card. As children show staff their returned library books, the vouches will be stamped a corresponding number of times.
Find Your Hero!
The Disney On Ice presentation of Find Your Hero! brings together Mickey Mouse, Minnie Mouse, Donald Duck, and Goofy for an adventure filled with tales of heroism from everyone's favorite Disney stories.
Moana and demigod Maui, from the film Moana, bravely voyage into uncharted territories to return the stolen heart of Te Fiti. Anna and Elsa of Frozen go on a quest to protect the kingdom. 
The Little Mermaid tests the power of love, Rapunzel dares to explore the outside world on her own, and Belle, of Beauty and the Beast, boldly tames the fearsome Beast. 
Best of all, everyone discovers that courage, determination, and heart are all part of the hero within us all.
Details
Vouchers for free tickets can be redeemed at Gas South Arena's box office up until Sunday, April 23 for applicable shows on the following dates: Thursday, April 20; Friday, April 21; Saturday, April 22; and Sunday, April 23.
A parent/guardian ticket purchase is required when redeeming a child's voucher for the free child's ticket. One adult ticket must be purchased for every three free kids' tickets redeemed. 
Adult tickets for the show range from $19 to $49, depending on date and seat location. VIP, Rinkside and VIP Dining tickets are available at higher price points.
For more information, click on gwinnettpl.org/kids/disney-on-ice/.
City Of Peachtree Corners Designated as City of Civility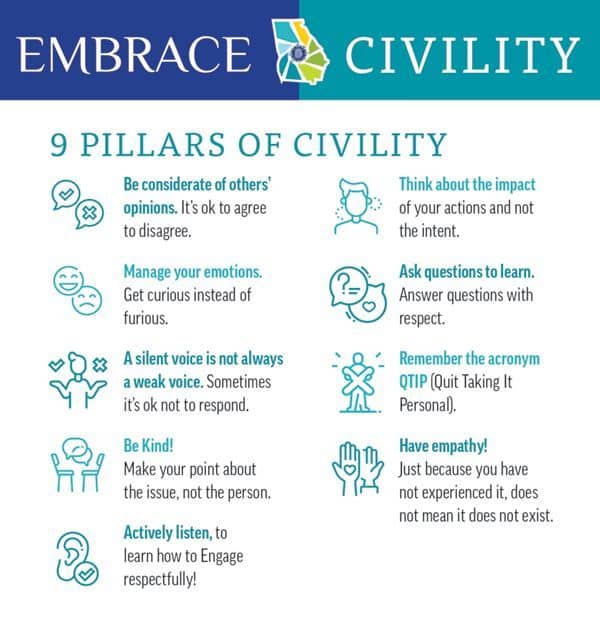 The City of Peachtree Corners has been designated as a City of Civility by the Georgia Municipal Association (GMA). The City adopted a civility resolution as part of GMA's new "Embrace Civility" program during the February 28 Council Meeting.
Peachtree Corners is just the 23rd city out of 537 in Georgia to earn this designation.
"Having seen first-hand the civility of the interactions among our council members and with our residents, I was pleased to introduce the resolution to earn us the designation as a Georgia City of Civility," said Peachtree Corners City Councilman Eric Christ.
GMA, in partnership with the Association's nonprofit organization, Georgia City Solutions, created the Embrace Civility program to equip Georgia's cities with resources to create more civility in their meetings and among their residents and meeting attendees.
According to GMA, Civility is more than just politeness. It is about disagreeing without disrespect, seeking common ground as a starting point for dialogue about differences, listening past one's preconceptions, and teaching others to do the same.
In a 2019 poll conducted by Weber Shandwick, Civility in America, 2019, 93% of Americans believe that incivility is a problem, with 68% identifying incivility as a major problem.
To become a City of Civility, city councils are required to adopt a Civility Resolution and pledge to engage in civil behavior with each other as well as with residents and meeting attendees. Cities also have a civility pledge that can be published or recited at meetings.
Learn more about the Embrace Civility program at gacities.com/civility. To view the Resolution, visit peachtreecornersga.gov/DocumentCenter/View/2570