Peachtree Corners Reports Public Works Project Roundup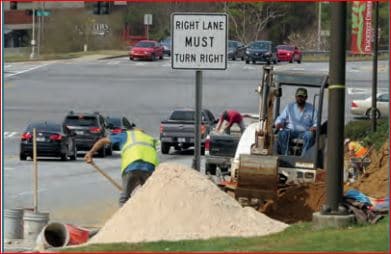 Major construction of sidewalks, road improvements, city enhancements set for completion by year's end.
In the overview of the FY 2022 Budget, the city of Peachtree Corners outlined a mission to create, enhance, and maintain the city infrastructure.
"For the past seven years, the City Council has been persistent in its focus on providing the resources and support to address our infrastructure needs from paving and sidewalks to the addition of stormwater. The continues the aggressive progress on the capital paving plan along with significant investments into sidewalk improvements and will continue the implementation of the stormwater capital improvement plan," it stated.
Recently, the city made good on this promise by providing an update on several specific activities that support the spending of $2 million for paving of city roads, $1 million for improvements and maintenance to the stormwater drainage system, and $950,000 in new sidewalks and streetlights.
Gunnin Road Sidewalks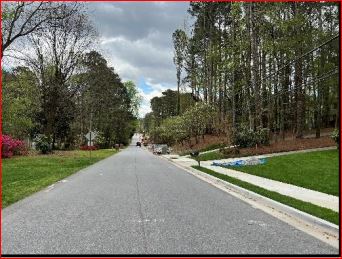 The project includes adding sidewalks on the west side of Gunnin Road from Spalding Drive to Willbanks Drive.
The Peachtree Corners City Council approved a contract a year ago for the city's 2020 Local Maintenance and Improvement Grant and Special Local Option Sales Tax sidewalk program for sidewalks on Gunnin Road. Council awarded a $723,388 contract with Construction 57 Inc. The 2020 Local Maintenance and Improvement Grant from the Georgia Department of Transportation paid $421,439.56 of that total. The project includes constructing concrete sidewalk, curb and gutter, storm drainage improvements, retaining walls, and grading.
Like many construction projects around the county, it has been delayed due to supply shortages, construction schedules, and the impact of COVID.
City officials anticipate a new completion date sometime this spring.
Local Maintenance and Improvement Grant Sidewalk Program
Sidewalk installation has begun on the east side of Jones Mill Road from Green Pointe Parkway to Peachtree Corners Circle, both sides of Peachtree Corners Circle from Peachtree Industrial Blvd to Jones Mill Spur and Engineering Drive from SR 141 to the next driveway. This sets up for a future trail opportunity. The project also includes a speed table on Town Center Boulevard. The budgeted cost for expenditures this year are $700,000.
When all 11 originally approved sidewalk projects are complete, they will add nearly 32,000 feet of sidewalks to Peachtree Corners streets. The original plan from 2017 included:
• Corners Parkway
• Crooked Creek Road
• Frank Neely Road
• Holcomb Bridge Road
• Jay Bird Alley
• Peachtree Corners Circle multiuse trail
• Peachtree Corners Circle
• Spalding Drive
• Technology Parkway
• Technology Parkway South
• Winters Chapel Road
In addition to installing sidewalks, two pedestrian crosswalks with rapid flashing beacons were also part of the 2017 plan. The project is near completion and should be finished by this spring.
Bush Road and Medlock Bridge Road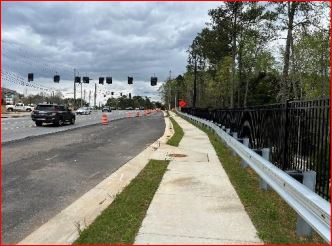 The intersection improvement project at Bush Road and Medlock Bridge Road adds an extra through lane on Medlock Bridge Road and an additional slip lane from Bush Road onto SR 141/Peachtree Parkway. It comes with a price tag of $1.2 million from the FY 2022 budget.
This project includes:
Two lanes added to northbound Medlock Bridge Road to accommodate a left turn lane
Through lane leading to SR 141 South
Through lane to East Jones Bridge Road
Through and right turn lane leading to both Bush Road and the slip ramp leading to North SR 141
Second right turn lane added to Bush Road that leads directly to the SR 141 slip ramp
New traffic signal installed to aid in the operation of these new lanes
Widening and traffic signal on Medlock Bridge Road and Bush Road
In addition, this project also includes a new concrete sidewalk, island, curb and gutter, asphalt paving, drainage improvements, modular block retaining wall, overhead signs, ornamental fence and ornamental trees.
Although most of the work is completed, there are still several remaining components to finish:
Overhead utility relocation
Traffic signal installation
SR 141 slip lane construction
Concrete island and ADA ramp construction
Final asphalt layer installation
Guardrail, sod, decorative trees, ornamental fence, signing and marking
Remaining Schedule/Milestones (estimated):
Georgia Power to set three joint-use poles and five utility poles – Mid December 2021
Traffic Signal Installation
Overhead facilities relocated to new poles by Georgia Power, Comcast, AT&T, Zayo – February 2022
Existing pole removal by Georgia Power
Guardrail, signs, fencing, trees, filling gaps in sidewalk, curb and gutter, sod, final asphalt paving and striping
Even though the list appears to be daunting, the project has an anticipated completion date for this summer.
Town Center Corners Connector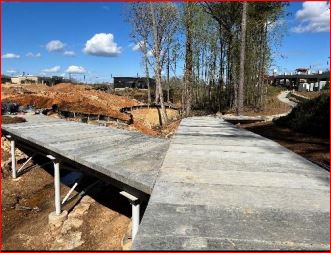 The FY 2022 Budget includes funding to complete two segments of Corners Connector, the multi-use trail system. The Town Center segment will connect Peachtree Parkway and Peachtree Corners Circle and provide a pedestrian link from both roadways to the Town Green. The FY 2022 Budget also includes funding to complete the planning and engineering for two additional segments of the Corners Connector: Crooked Creek Trail and Engineering Trail.
Although construction is still ongoing, it is scheduled for completion this summer.
Bankers Industrial Bioretention and Stormwater Installation
The project will install 10 linear bioretention cells/bioswales totaling up to 13,00 square feet along Bankers Industrial Drive.
Although several stormwater systems within city limits are maintained by the state or the county, the city of Peachtree Corners is tasked with maintain the stormwater drainage system within the city's right of way and stormwater pipe systems in residential subdivisions with recorded drainage easements dedicated to the city that are attached to the right of way.
The city accepting a bid proposal in March and the project is currently under utility relocation. The contractor will start immediately upon completion. The project is set to be completed this summer.
Town Center Enhancements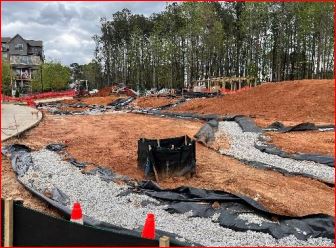 Construction is underway for a new playground at Town Center including walls, sidewalks and shade structures. So far, drainage lines have been installed and grading is ongoing. Soil testing for the playground foundation is also underway.
The project is scheduled for completion this summer.
Spalding Drive Widening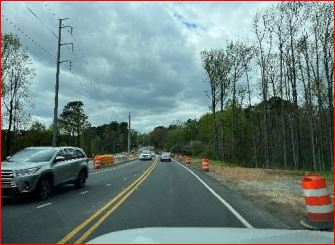 Spalding Drive is set for widening from Winters Chapel Road to Holcomb Bridge Road. The project also includes the widening of the bridge over Crooked Creek.
"If you've ever driven on Spalding Drive between Winters Chapel Road and Holcomb Bridge Road during rush hour, you've probably experienced significant delays and extended wait times, said Councilmember Phil Sadd in advance of a Town Hall meeting addressing city improvements. "At the town hall meeting, we will provide an overview of the Spalding Drive project and explain how it will help improve traffic flow and increase pedestrian safety."
This year's budget included $900,000 from the city to be paired with planned GDOT improvements to the intersection of Spalding Drive and SR 140.
Construction is underway but it had a slight delay in April 2021. The issues were resolved in June 2021 and construction is ongoing. Completion is scheduled for this fall.
East Jones Bridge Riverlands Trail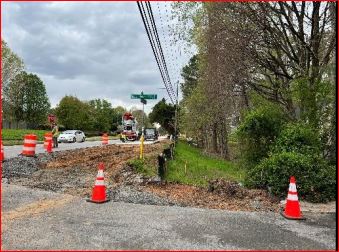 As part of the city's continued commitment to the expansion of the Corners Connector Trail System, the East Jones Bridge Road Multi-Use Trail Project is now underway.
This project consists of approximately 1.65 miles of 12-foot-wide concrete multi-use trail connecting SR 141/Peachtree Parkway to Jones Bridge Park. Construction began at SR 141 and continues north until completion at Jones Bridge Park. Some adjustments and stormwater revisions had to be located near Broadgreen.
The scheduled completion date is sometime this fall.

Community forum to address crime, safety issues in Peachtree Corners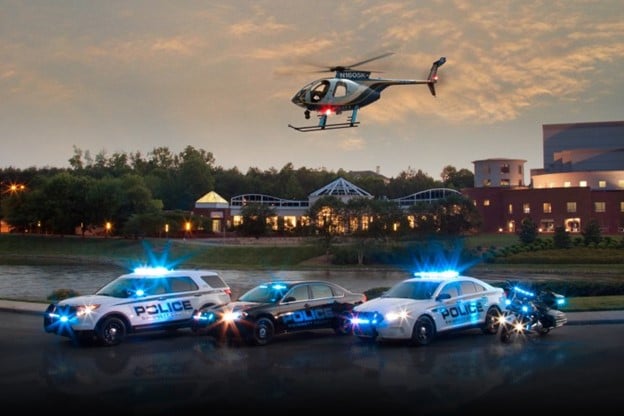 UPCCA hosts annual COPS program to allow face-to-face dialogue among residents, stakeholders and law enforcement.
Overnight car break-ins and vandalism, ruffians blocking key intersections and putting lives in danger with reckless stunts, bullying and name-calling at schools escalating to terrorist threats and violence – none of those scenarios are what Peachtree Corners residents want to see in their community. To inform residents and stakeholders of law enforcement actions to curb and eliminate this type of lawlessness, United Peachtree Corners Civic Association invites everyone to its annual C.O.P.S. Program. Set for 7 p.m. Thursday, May 26 at Christ The King Lutheran Church, 5575 Peachtree Parkway government officials and police agencies will discuss crime prevention and present local Peachtree Corners crime statistics.
Among invited presenters are Mayor Mike Mason, the new Gwinnett County Chief of Police J.D. McClure, Major Edward Restrepo, commander of the West Gwinnett Precinct, MPO Andres Camacho, District 1 Community Oriented Police Service, a Gwinnett County Schools resource officer and other community leaders who will be available for questions and answers.
"With all that's going on in the world now, we are thankful to have our lovely pocket of relative peace here in Peachtree Corners," said Matt Lombardi, president of UPCCA. "But there's a perception that it's gotten worse for crime in the last few years."
Like many suburban areas of the country, Peachtree Corners has been victim of so called "takeovers" where groups of teens and young adults converge on a usually busy intersection and show off stunt driving like doing "donuts" and "drifting." With no regard to traffic or vehicular safety, there are often fireworks and sometimes weapons discharged as well as kids hanging recklessly out of cars.
Recently, a combined effort from several local law enforcement agencies took down one weekend gathering, but with school out and summer almost in full swing, it's inevitable that more will come.
That's one of the major topics that will be discussed at the meeting, said Lombardi, along with a look at license plate readers, the effects of crime on property values and other issues.
One topic that has been on the minds of some, said Lombardi, is the question of whether it's time for Peachtree Corners to have its own police force. As it is now, Gwinnett County police provide protection as well as the Gwinnett County Sheriff's office.
Instead of leaving the question lingering, this is an opportunity for residents to speak their minds.
"UPCCA is one of the few organizations in metro Atlanta that brings people to face-to-face with the law enforcement community," said Lombardi. "It's important to know who's protecting you and your property and how it's being handled."


Information: upcca.org

PCBA Panel Gives Insights into City's Growth, Development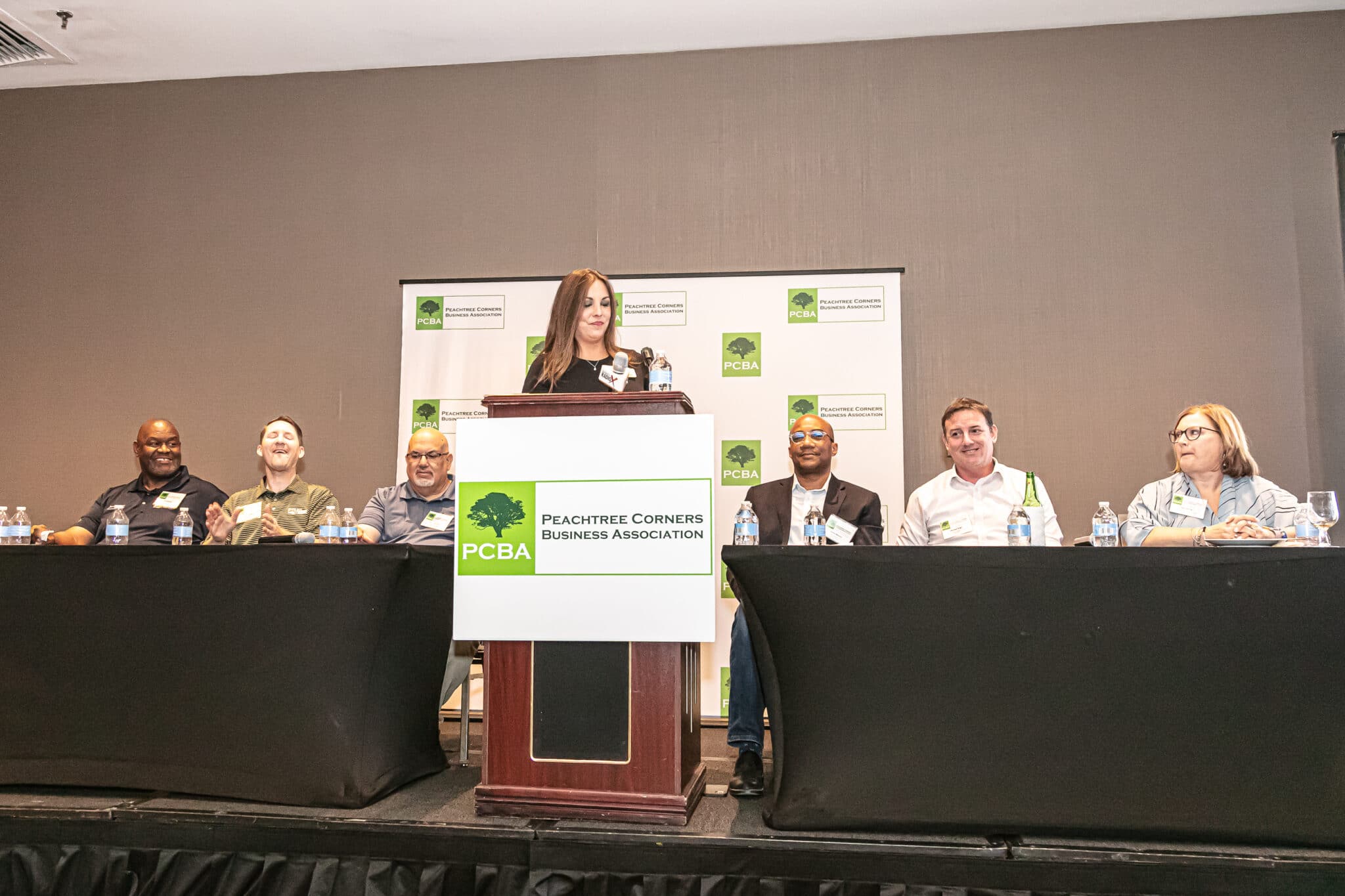 Visionaries see smart expansion for Peachtree Corners.
In a city that's a hotbed of economic development, technological advancement and residential properties, it's important for residents and stakeholders to keep informed about what's going on today and what's planned. To aid with that undertaking, Peachtree Corners Business Association convened a panel of local influencers at its April Business After Hours Speaker Series at Atlanta Marriott Peachtree Corners.
Moderated by Amanda Pearch, the CEO and principal of Forsyth Business RadioX, a community focused company that produces, promotes, distributes and markets online radio shows and podcasts for businesses, the panelists were a diverse mix of local movers and shakers which included:
Joe Sawyer, Peachtree Corners City Councilman at Large, a resident of Peachtree Corners since 1994. He recently became the first person of color elected to the City Council. Sawyer has owned Alpha & Omega Carpet Cleaning in Peachtree Corners since 2001 and has been a preacher since 1998.
Sue Storck, with North American Properties, the general manager for the Forum on Peachtree Parkway. She has been in property management since 2007 in Florida and Georgia.
James Winston, the director of construction at AHS Residential, a company that develops, builds and manages multifamily housing in metro Atlanta. He has 17 years of experience in real estate development.
Michael Pugh, a partner at the law firm of Thompson, O'Brien, Kappler & Nasuti, P.C. He concentrates his legal practice on the representation of businesses, banks, credit unions and commercial finance companies in secured transactions, financial workouts, asset recovery and liquidation and lender liability defense in both state and federal court, including federal bankruptcy court.
Louis Svehla, communications director for the city of Peachtree Corners.He has years of experience in journalism and public relations.
Rico Figliolini, a longtime Peachtree Corners resident and the publisher and executive editor of Peachtree Corners Magazine. He is also a creative director and social media strategist, three-time magazine publisher and podcast host.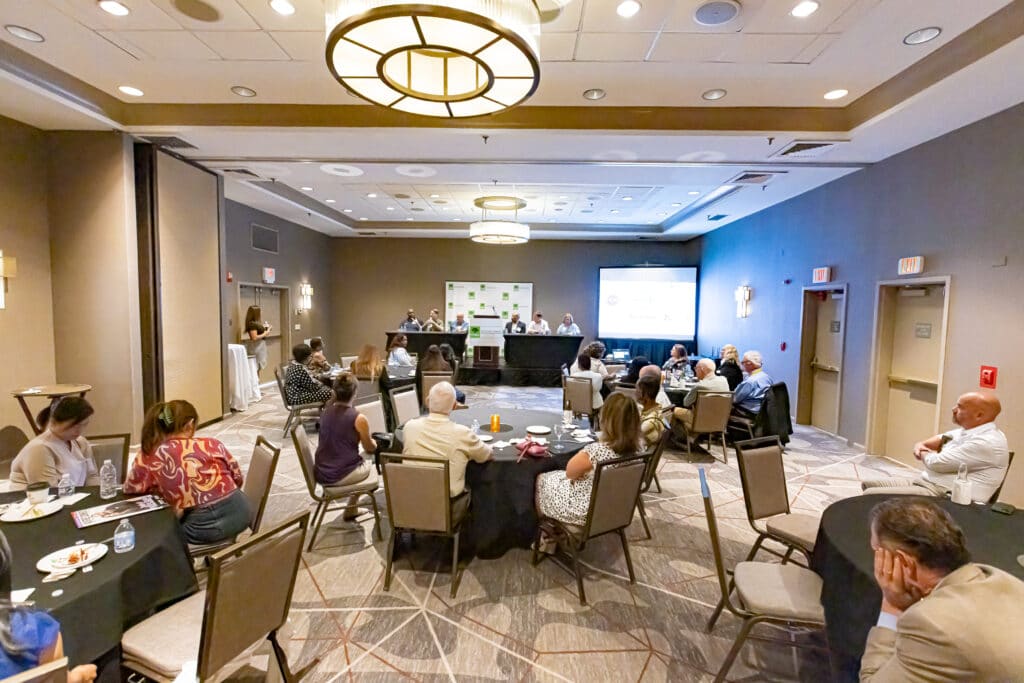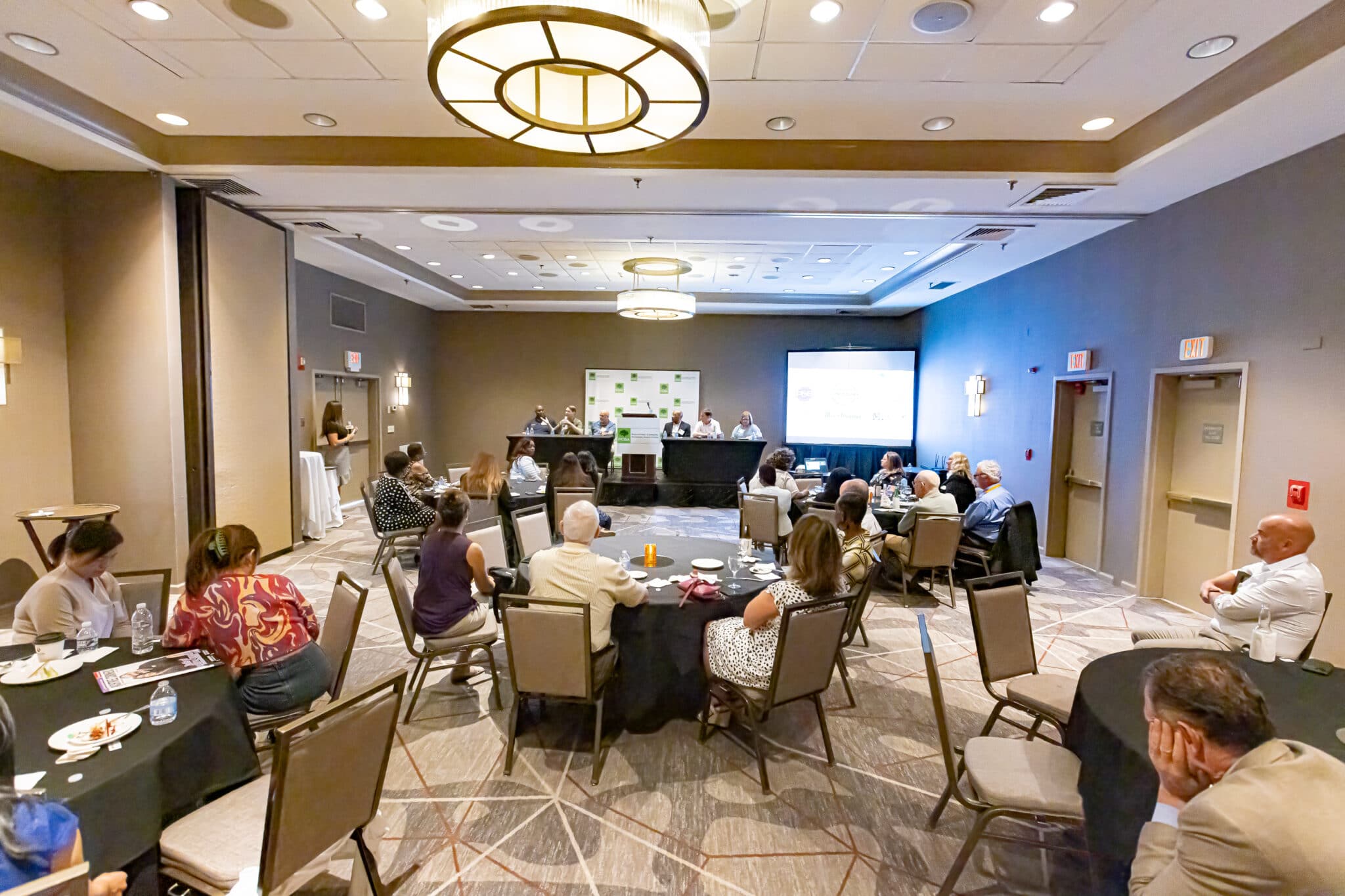 Growth opportunities
The group started off discussing some identifiable opportunities for growth in Peachtree Corners. With so much emphasis on what's happening in the northern part of the city, Sawyer said developers need to start looking to the city's south side.
"There's a lot of opportunity for growth on the south side," he said. "You see the townhomes going up and you haven't seen houses going up for a long time. That's where the next wave of growth will come."
Svehla agreed. "I think redevelopment is really the big thing. Joe got it completely right. Housing is probably not going to happen unless it's redevelopment of older neighborhoods," he said. "Just like what's happening with The Forum, the future is multi-use type facilities."
Pearch parlayed that response into a question for the home builder. "Well, the prediction is we're going to find very efficient and innovative ways of finding solutions for this housing problem that we have," Winston responded. "We know everybody is looking for… housing that's reasonably priced. We have a way of building and approaching our projects that I think is going to fit into the fabric of what this whole community is looking for. They're trying to be innovative, looking for something that's going to have an impact to the community. And we're doing just that by rehabbing, basically, an existing property."
Storck expanded on that concept with what's happening right now with The Forum. "On our side, it's experiential. …This is probably a very overused phrase, but 'live, work and play' is a trend that works," she said. "With our tenants, we have a built-in customer base. The restaurants have built-in patrons, but it's about an experience. Shopping is not… what it used to be. You don't go window shopping anymore; you have a destination. So, our plan and our goal are to bring that opportunity to the property, to be able to host larger events and gatherings, whether it's a tailgate party… or the Christmas tree lighting or concert series or a fitness series."
Talking about developers dove-tailed into Pugh's business. "One of the biggest advantages for Peachtree Corners is that it's close enough to the city [of Atlanta] so that people inside the perimeter are comfortable coming here, and since it's not in downtown Atlanta, we get people who don't want to fight traffic in town," he said.
All those factors feed into each other, said Figliolini. Having a publication that's focused on the lifestyle of a community that fulfills the demand for a high quality of life with entertainment, retail and employment opportunities nearby allows him to put more emphasis on the message than the medium.
"Print is sort of a dying business. I can say this because I've been in the business for a long time," Figliolini said. "We curate news in the community and people consume it in a variety of ways. Whether it's Twitter, Instagram, Facebook, Tik Tok, it doesn't matter. …Advertising is a long game. …Companies come to us. We have several corporate sponsors that are supporting local journalism, for example, so they're not necessarily buying advertising as much as supporting news."
Accolades and suggestions for the city
The panelists gave their perspective on what Peachtree Corners is doing right and what the city should do more of. Among the top recommendations is preparing the area for changes that have already been indicated. For example, the uptick in highly skilled jobs is affecting employment rates. Supply chain issues are challenging consumerism and access to technology is making a difference on how people live their lives.
"Roughly 65% of the existing labor force is almost set to retire," said Winston. "So, we have to replenish that, and we also have to find ways to manage that and to find innovative ways of doing construction. We know we're going to have challenges with the labor, in addition to all the materials. …Everybody is reading the articles about how prices are going up."
Sawyer pointed out that Peachtree Corners is growing in smart ways and every new development is people centered. "I think we are probably one of the smartest cities, as far as technology. …What other city in the South has an app that, when you sit at a red light, the app on your phone tells you when the light is changing?" he said.
"A couple of months ago, we had Transportation Secretary Pete Buttigieg here to study our transportation sector," added Svehla. "Everybody wants to come to Peachtree Corners because of all the innovative things that are going on here. I'm working to try to give Raphael Warnock an opportunity to see Curiosity Lab. …We don't really have to reach out to anyone anymore because the word is out that we're the most diverse city in the state."
Perspectives on the future
In looking ahead, all the panelists agreed that Peachtree Corners has a solid future outlook and growth strategies. Pearch asked the panelists where Peachtree Corners, in general — and their industry, specifically — will be in three years, five years and 10 years.
Storck said, "The retail world is different, because some ways, the retail world hasn't changed. We still have the brick and mortar as well as Amazon, so there are parts that will stay the same. But I think in three years, we are we are going to be fully redeveloped and we are going to be moving at a very fast pace. [The Forum] is going to be hosting 200-plus events a year and we are going to have opened quite a few new retailers. In five and 10 years, we'll still continue that course. Because everything is cyclical and we go through changes, we have to adapt as well."
Pugh added, "The legal industry is the dinosaur of all industries. If the legal world has adopted something, it's been adopted across the board. I think that law firms' sizes are going to shrink. I think that office space is going to shrink, and I think more and more attorneys and more and more businesses are going to go paperless. …I think that more and more are going to start incorporating the use of [artificial intelligence] in their in their work, where typically you would have a new associate coming out of law school doing research eight hours a day. You now have a computer program that does it for you."
Winston noted, "Nowadays, with an age of social media, [job seekers] are able to see so many other options more easily, and people are able to tailor it to make it more marketable. That's not always what you see in the construction industry. …You could start off learning mechanical, HVAC work, plumbing or electrical and branch off into a completely different sector of that same industry, or branch off more into real estate, because it really is part of the same pie at the end of the day."

UPCCA Extends Deadline For Annual Scholarship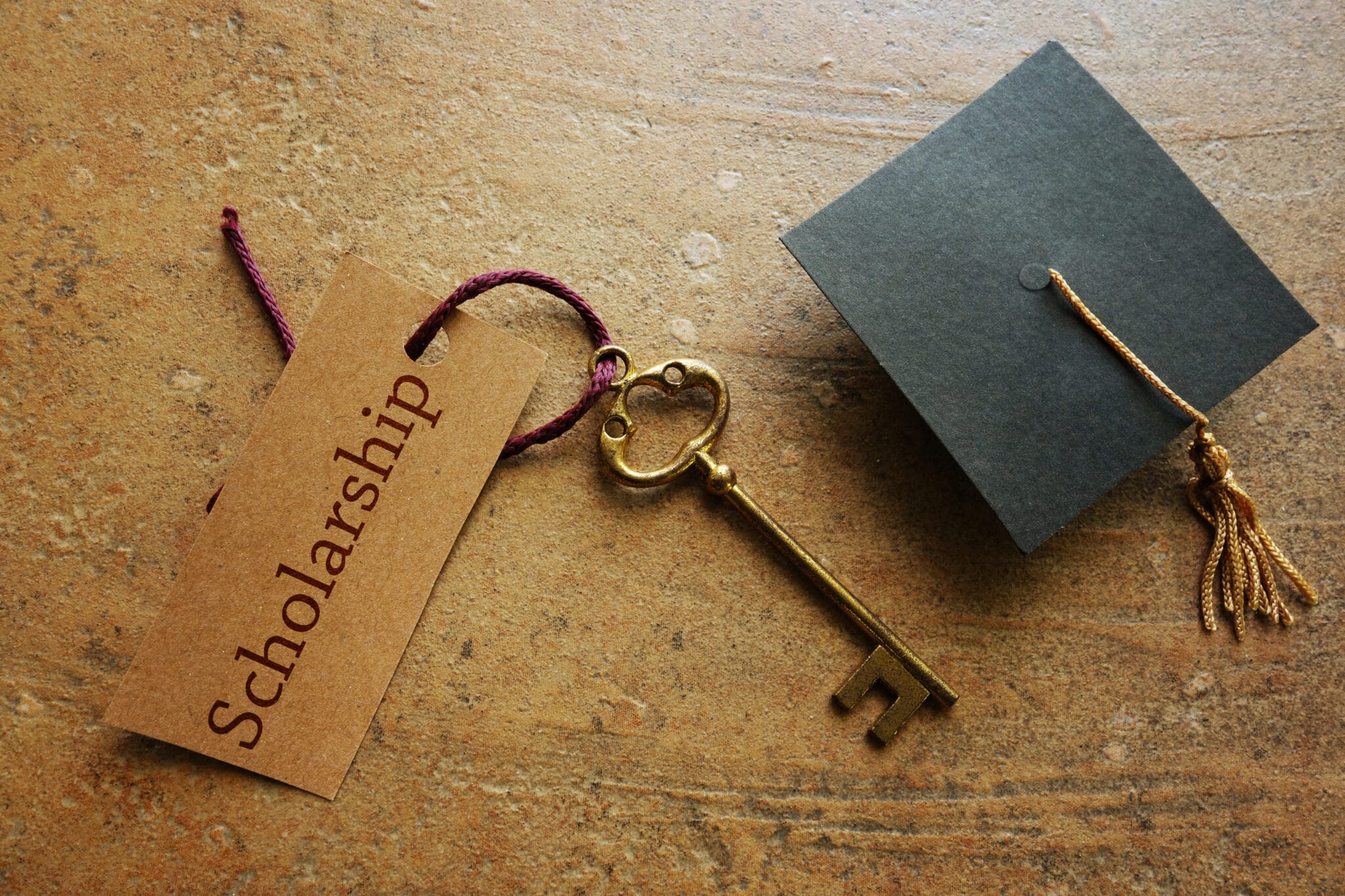 The United Peachtree Corners Civic Association is back this year with its annual Community Service Scholarship. After the COVID-19 pandemic forced the organization to make changes in the process, the organization is back to the original award of $1,000 each for two high school seniors who reside in Peachtree Corners and have made the commitment to volunteer outside of school hours during their high school years.
"Every year, the committee weighs several factors, community service, extracurricular activities and things like that," said UPPCA President Matt Lombardi. "We're looking for students who personify our community values."
Last year's winner used the scholarship money to purchase a 3D printer and made mask clips that helped secure masks that had to be worn during the nationwide mask mandate, said Lombari adding that it's that kind of selfless act that makes the awardee stand out.
"And it doesn't matter what kind of secondary education they're pursuing," said Lombardi. "It can be a four-year university, a vocational school or whatever works for the recipient."
The deadline this year has been extended to May 31 to give students an opportunity to "get back to normal."
Last year UPCCA awarded three $1,000 scholarships and has toyed with the idea of increasing the amount.
"But we don't want to be competitive with other non-profits in the area," said Lombardi.
While the pandemic made it necessary for the award presentation to be held outdoors, this year it will be a Peachtree Corners Baptist Church.
Any high school senior who resides in the 30092 ZIP code is eligible to apply, regardless of where they attend school.
Scholarship application process:
• Complete the Online Scholarship Application. The online application includes areas to upload your documentation for the essay and service activities.
• Write and/or video a 300-word essay about community service work that had the greatest influence and why.
• Include a listing of all community service activities participated in while in high school.
The winners will be chosen strictly on their participation in community service.
For more information: In order to qualify for one of the two UPCCA scholarship, you must live within Peachtree Corners and/or be a member of the UPCCA. Click here for information on becoming a member of UPCCA or contact UPCCA President Matt Lombardi at 770-548-2989.