Read the April/May Digital Edition of Peachtree Corners Magazine Today!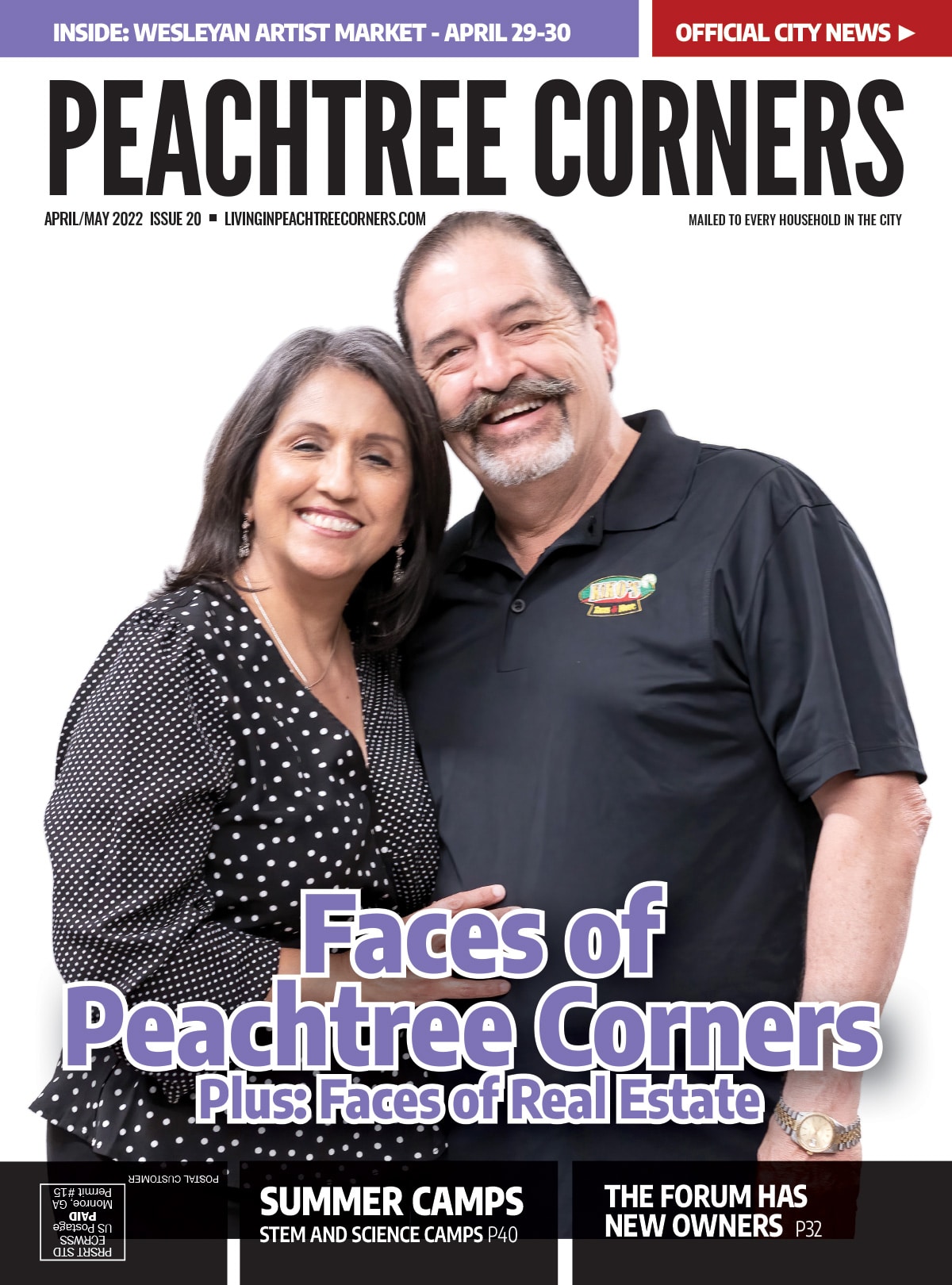 This issue's cover story is the Faces of Peachtree Corners.
Faces are generally how we recognize people we know. In Peachtree Corners, the diversity of people who inspire and make the community a great place to live is perhaps our greatest asset. So, for this edition, Peachtree Corners Magazine is highlighting a few faces who make us shine.
You'll also find features on the upcoming Wesleyan Artist Market, by Patrizia Winsper, plus Summer STEM Camps, a photo spread on the Southwest Gwinnett 10th Anniversary, feature photos spread Birds, Flowers and Gardens and more.
Read the magazine below, or at this link.
Read the October/November Digital Edition Today!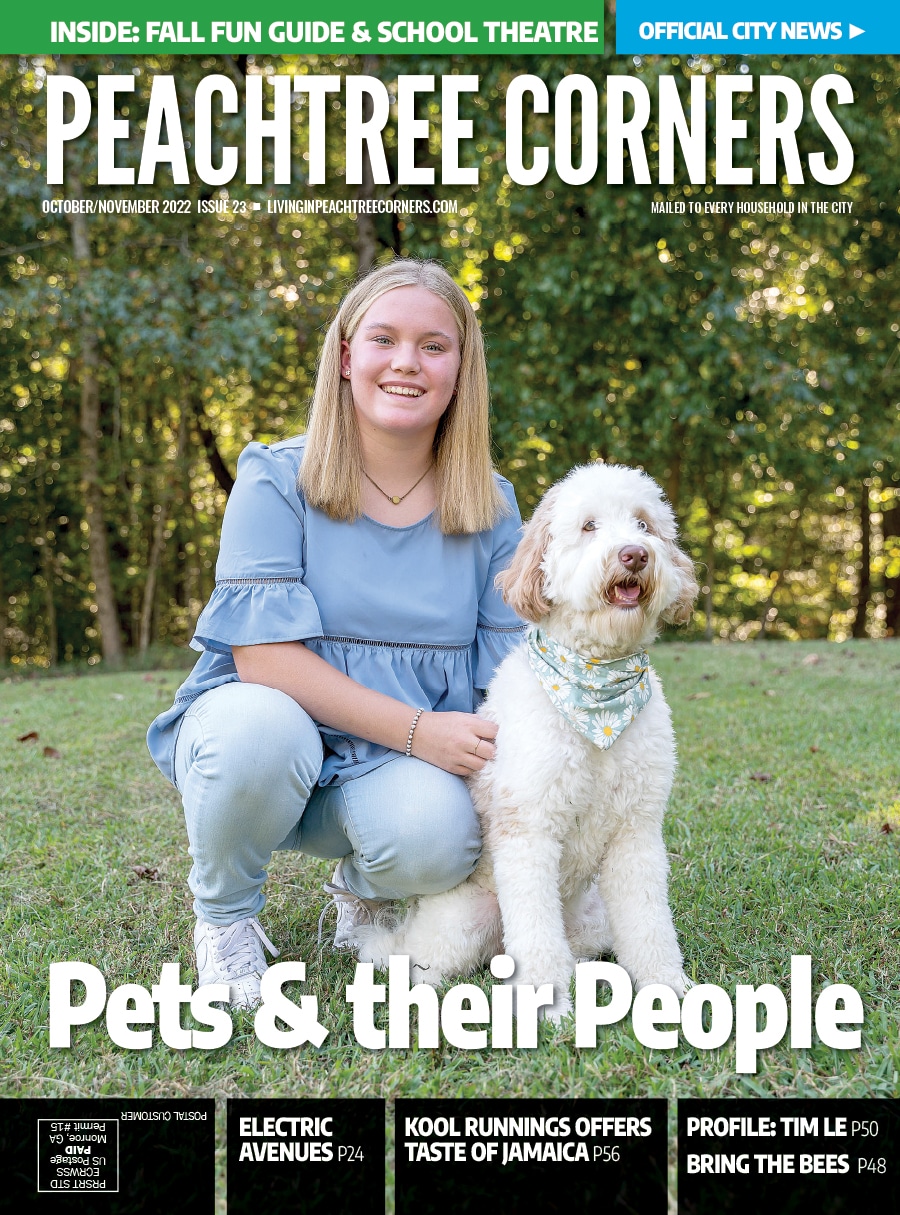 The latest issue cover story is Pets & their People.
In the issue:
Electric Avenues – PTC First Electric Car Show
School Theatre
Food: Kool Runnings Jamaican Food
New restaurant openings
Fall Fun Guide
Education News
Business News and briefs (Southwest Gwinnett Chamber, Peachtree Corners Business Association
Profile: Tim Le
Georgia Romance Writers
Christ the King Craft Fair returns for the 35th Year
Read the June/July digital edition of Peachtree Corners Magazine today!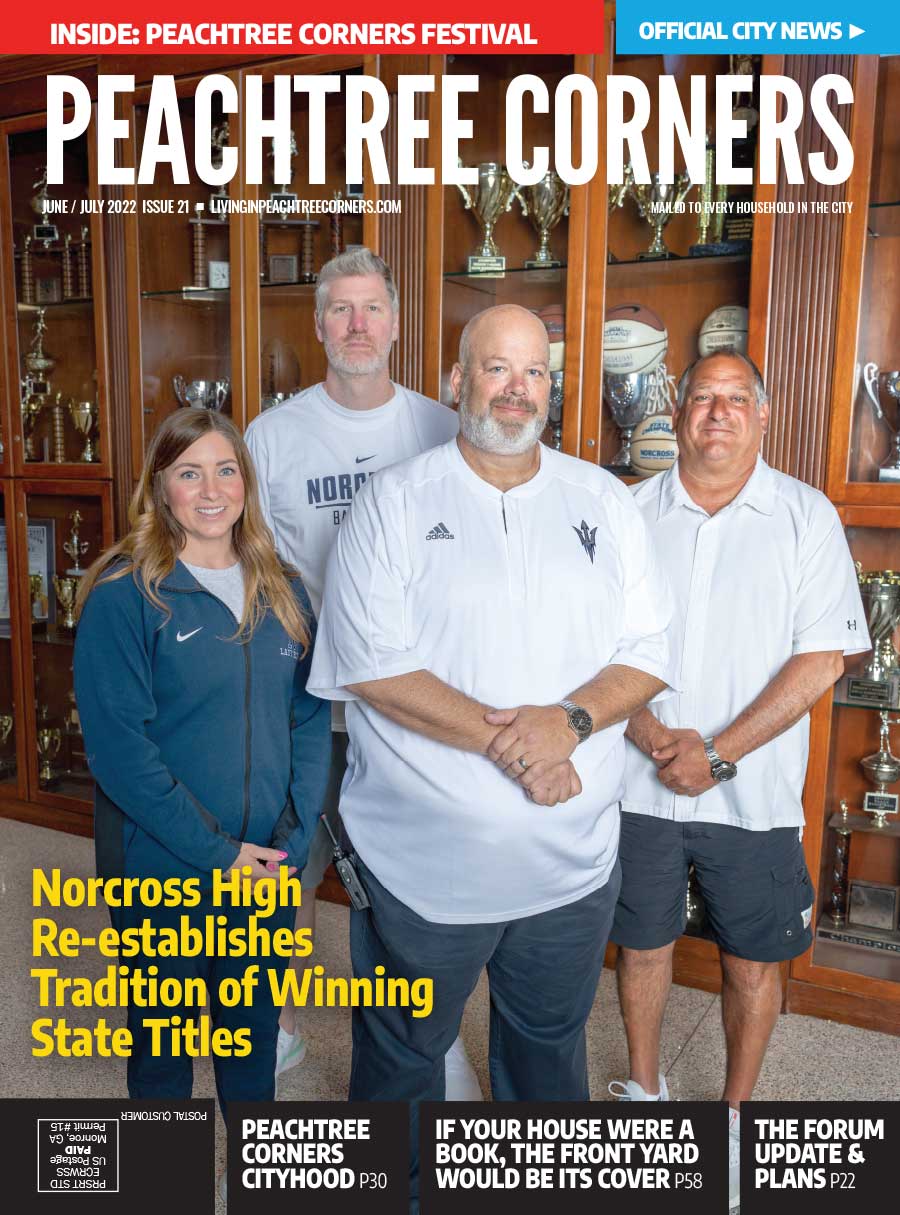 The latest issue of Peachtree Corners Magazine's cover features the Norcross High School sports program that is winning state titles.
Also in this issue:
Norcross High Re-establishes Tradition of Winning State Titles
Peachtree Corners Distinctiveness Predates Cityhood
Changes to The Forum, Surrounding Area Discussed at Public Forum
If Your House Were a Book, the Front Yard Would Be Its Cover
Parks & Trails in Peachtree Corners (Photos)
Finnish Company (Valmet) Moves U.S. Headquarters to Peachtree Corners
Local Nonprofit Breaking Down Barriers to Poverty
The Peachtree Corners Festival Returns Triumphantly for Its 11th Year
Summer Outdoor Fun Guide
Local Students Take Top Honors in International Creativity Contest
Chabad of Gwinnett Breaks Ground for new Center
The Father's House Holds Luncheon to Continue Building with Peachtree Corners
GOHAN Market Brings Authentic Japanese Goods to Peachtree Corners
Evans Urban Market, Bringing the Urban to the Suburbs
Peachtree Corners City News
The February/March 2022 Issue of Peachtree Corners Magazine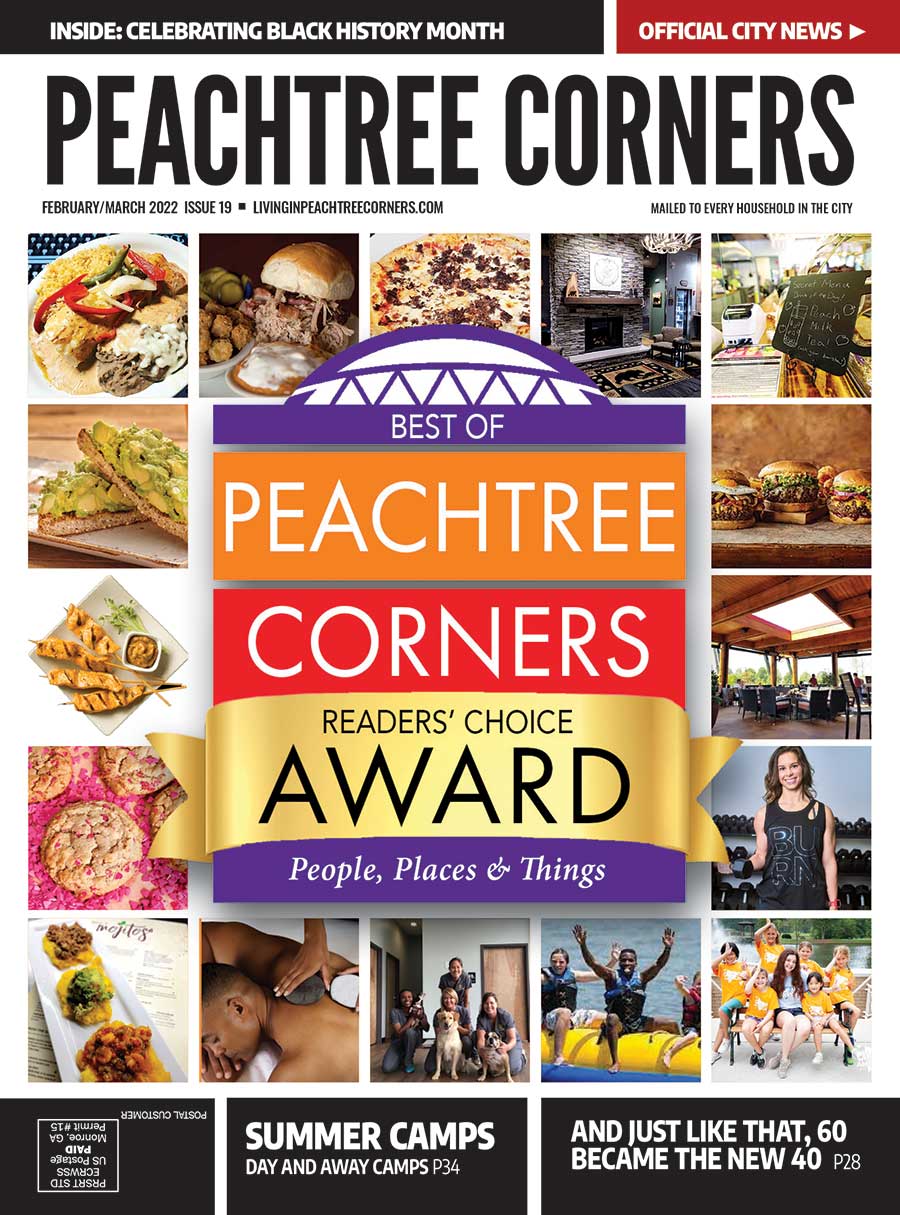 First Annual Readers' Choice Award Survey of the Best of in Peachtree Corners
Also in this issue:
Over 1900 respondents took our Readers' Choice Awards Survey
Black History Month through Art, Word and Craft
And Just Like That, 60 Became the New 40 Plus, Winning at the Game of Life in Peachtree Corners
Summer Day and Away Camps
Peachtree Corners in the Abstract – a Photo spread by the Peachtree Corners Photography Club
A feature on Pinckneyville Middle School
Features on Doing Good: Assistance League and Promise686
Profile: Dr. Aristo Shyn and Link Dental
A mom, author and living organ donor
Transforming Peachtree Corners: 2022 Development Roundup
Sports and Rec stories on a Norcross High School Cheerleader and Cornerstone Christians' rival swimmers
Articles on Eating Americana and Krazy Crave
Plus, official city news