Read the October/November Digital Edition Today!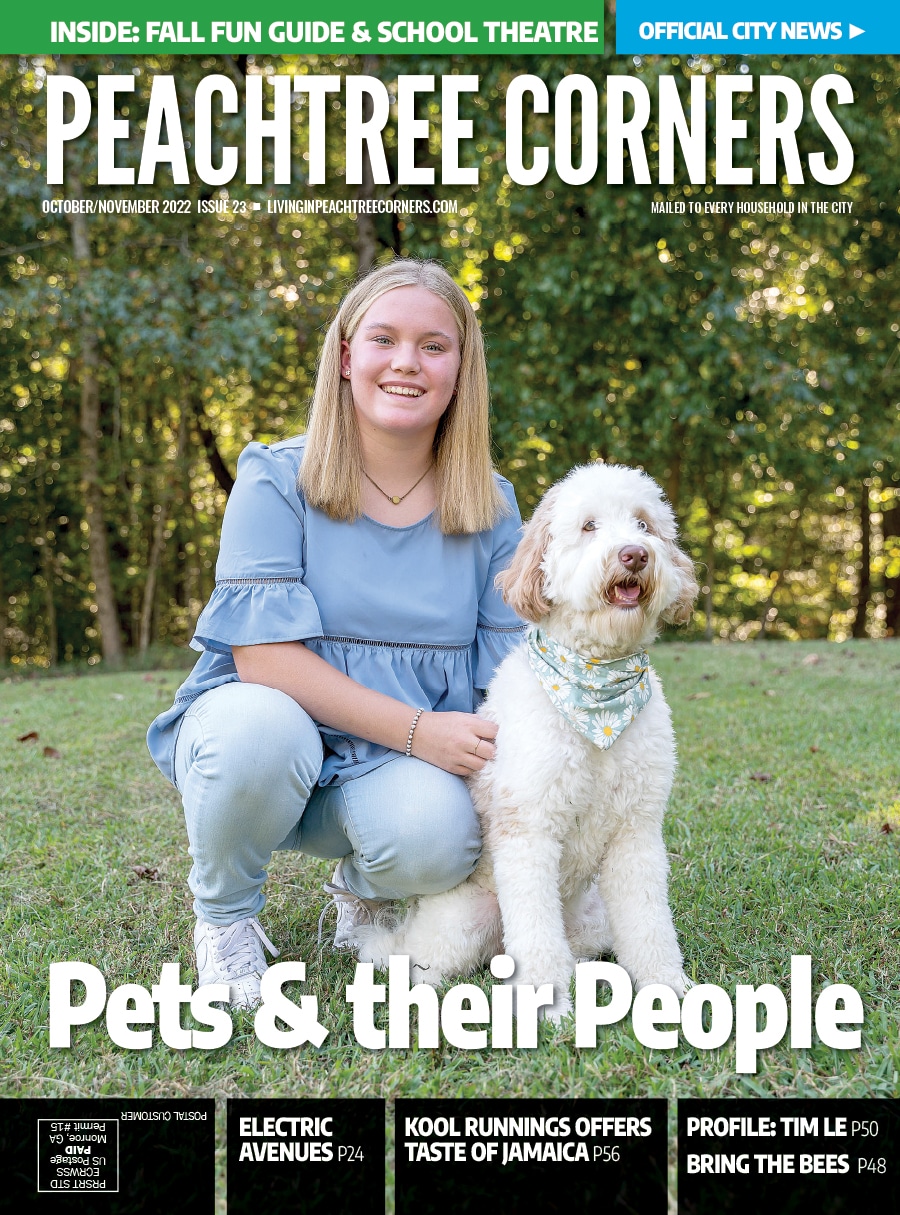 The latest issue cover story is Pets & their People.
In the issue:
Electric Avenues – PTC First Electric Car Show
School Theatre
Food: Kool Runnings Jamaican Food
New restaurant openings
Fall Fun Guide
Education News
Business News and briefs (Southwest Gwinnett Chamber, Peachtree Corners Business Association
Profile: Tim Le
Georgia Romance Writers
Christ the King Craft Fair returns for the 35th Year

Read the Peachtree Corners Magazine April 2023 Digital Edition Online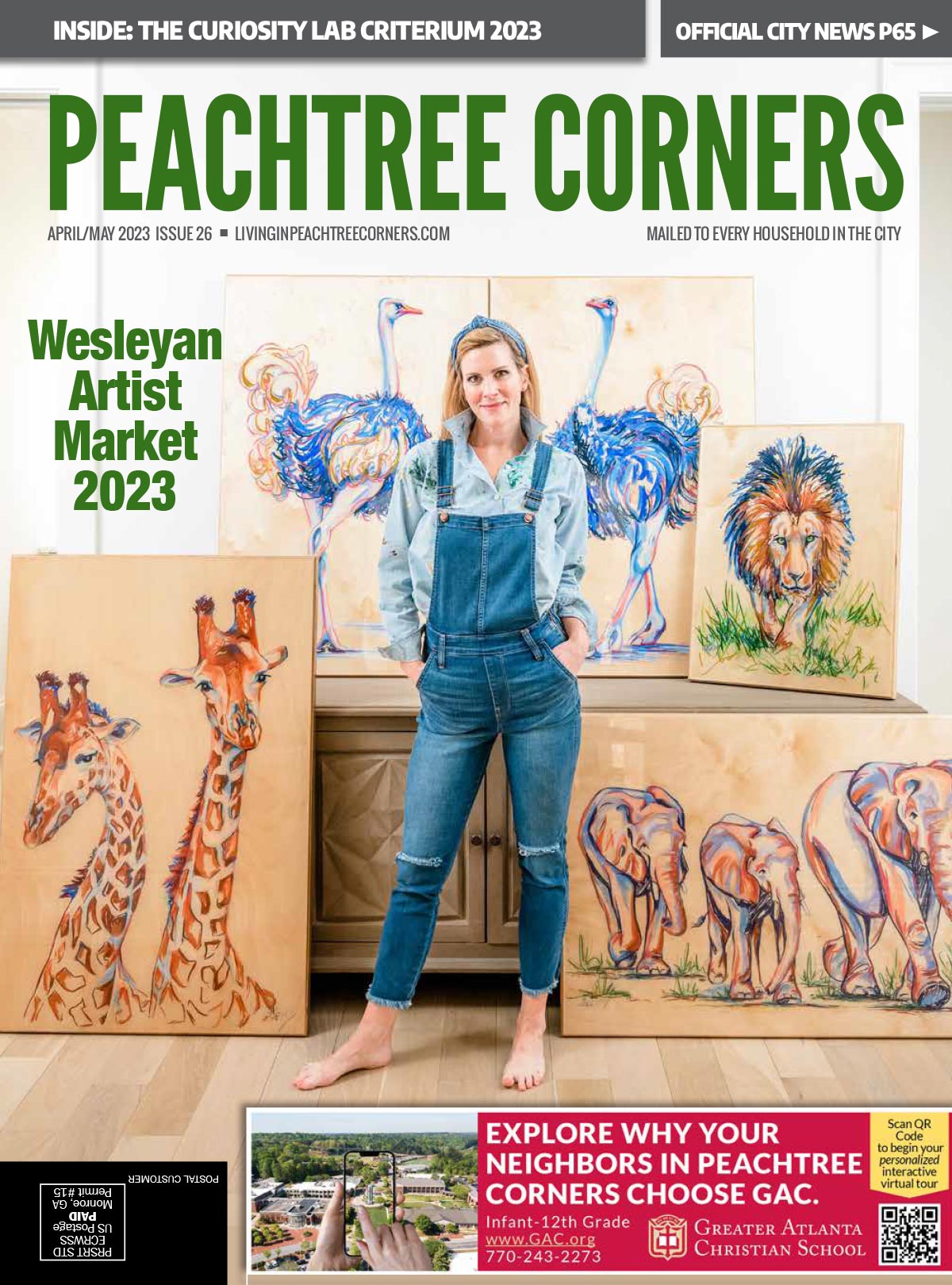 This issue features a cover story on three artists of 75 artists showing at The Wesleyan Artist Market this month. Plus, articles on Paul Duke STEM Students Star in Amy Ray's Newest Music Video, the Curiosity Lab Criterium Race (and map), and the list below:
Norcross High School Students' Art to be Featured at Dogwood Festival
Northside Hospital Executive Shares Plans for Growth
PCBA Awards $500 to Furkids at March Networking Event
Food: Union Brothers Meat Market
Earth Day Events
Consulting Firm Focuses on Procurement Cost Optimization
Peachtree Corners Launches Second Phase of Connect Peachtree Corners
The Salvation Army of Gwinnett County Holds Fundraiser Luncheon
Plus, our First Up calendar of events, the Peachtree Photography Club's photo presentation on "Artists & Creatives."
All our publications can be found and read online.

Read the February/March 2023 Digital Edition Online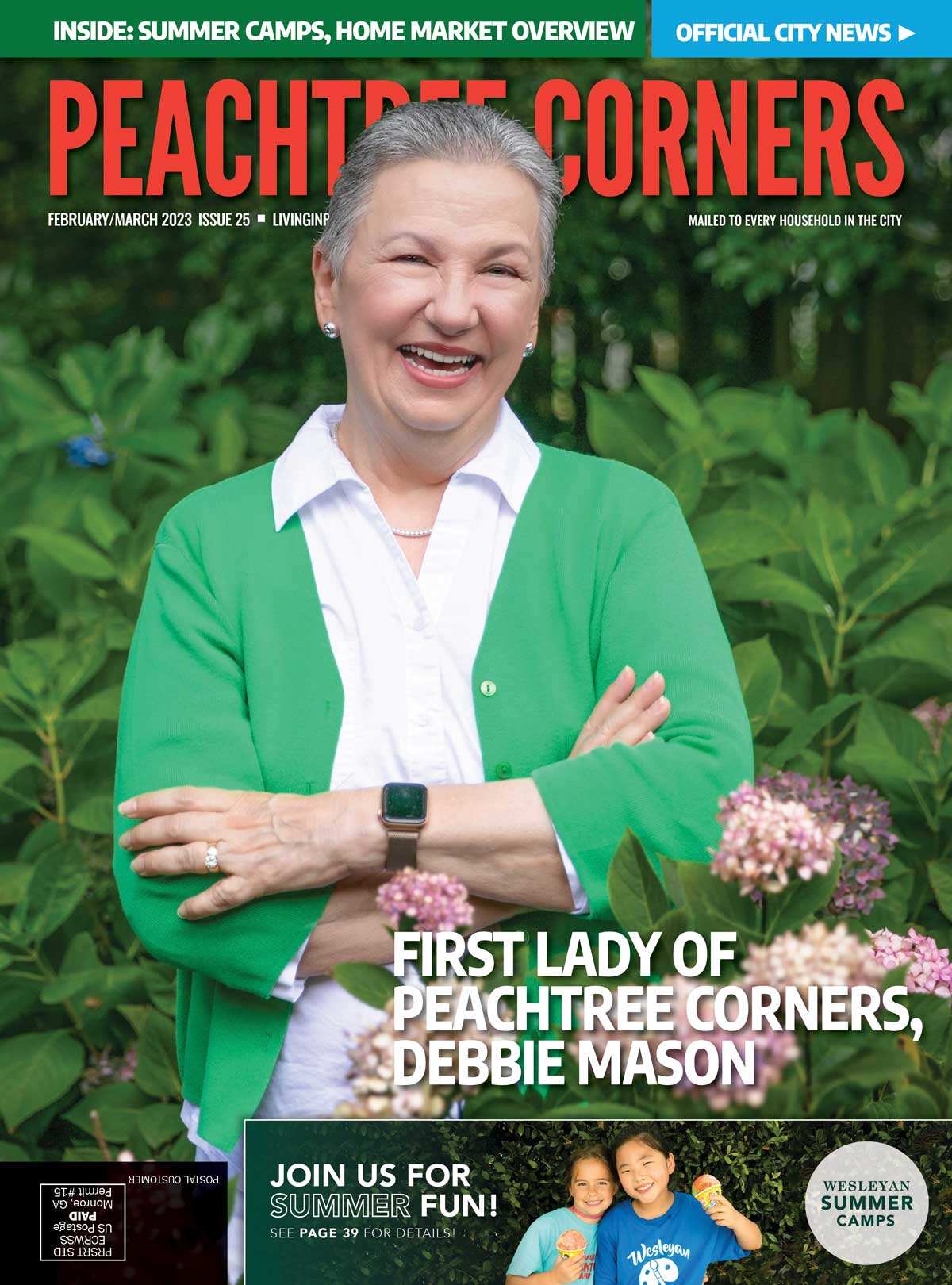 In this issue:
The cover story features First Lady Debbie Mason – who passed away in January
City of Peachtree Corners Official News
Plus, the following articles and features:
Real Estate: Homes Remain Highly Desirable
Business: Prosperity Hings on Technology
Three Dollar Cafe celebrates 10 Years of Community Commitment
Light is Hope, A Juried Exhibition sponsored by the Peachtree Corners Photography Club
Peachtree Corners Business Association (PCBA) announces focus charities for 2023
Summer Camps Rebound and Keep Getting Better
North Metro Academy of Performing Arts settles into Peachtree Corners
Southwest Gwinnett Chamber recognizes local student with character award
Partnership Gwinnett celebrates Gwinnett County students and teachers
International Floriculture industry leader chooses Peachtree Corners for Headquarters
Solving Space Problems and Making a Home Easier and More Enjoyable to Live In
Commercial Roofing Company, Parsons Roofing, Continues Legacy of Excellence
Providence Group Completing Framing of Clubhouse at Waterside Community
Peachtree Corners State of the City Address
Lorri Christopher, Advocating in a Different Way
Great Spaces for Your Next Event (Aomi Japanese Restaurant and Imperial Fez Mediterranean Restaurant & Lounge

Read the Digital December/January Edition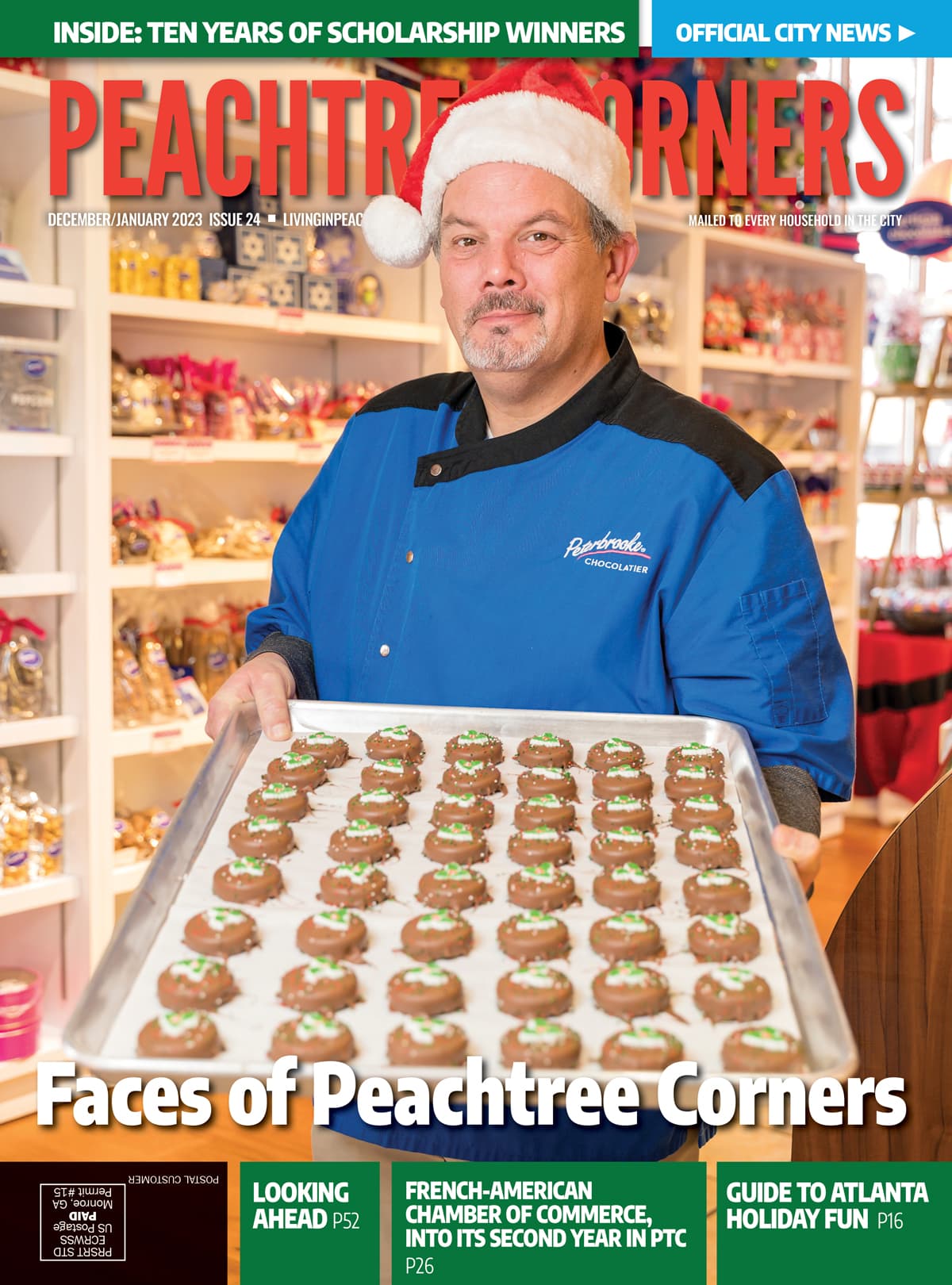 In the latest issue of Peachtree Corners Magazine, we're highlighting people we thought you should know that make our city a better place. Feature story: Faces of Peachtree Corners
Plus, Ten Years of Scholarship Winners and where they are now
Also, official city information you need to know
And, more coverage of our community:
The French-American Chamber of Commerce Heads into its Second Year in Peachtree Corners
Guide to Atlanta Holiday Fun
Peachtree Corners Officials See Continued Smart Growth in City's Future
Community Comes Together to Address Public Safety
Simpson Elementary Cuts Ribbon on New Track
A History of Simpsonwood UMC
Peachtree Corners Photography Club – Sometimes It's The Small Things.
From Broadcaster to Real Estate Agent to HGTV Spot
Beard Papa's
Cover photography by George Hunter