Celebrating Black History Month Through Art, Word and Craft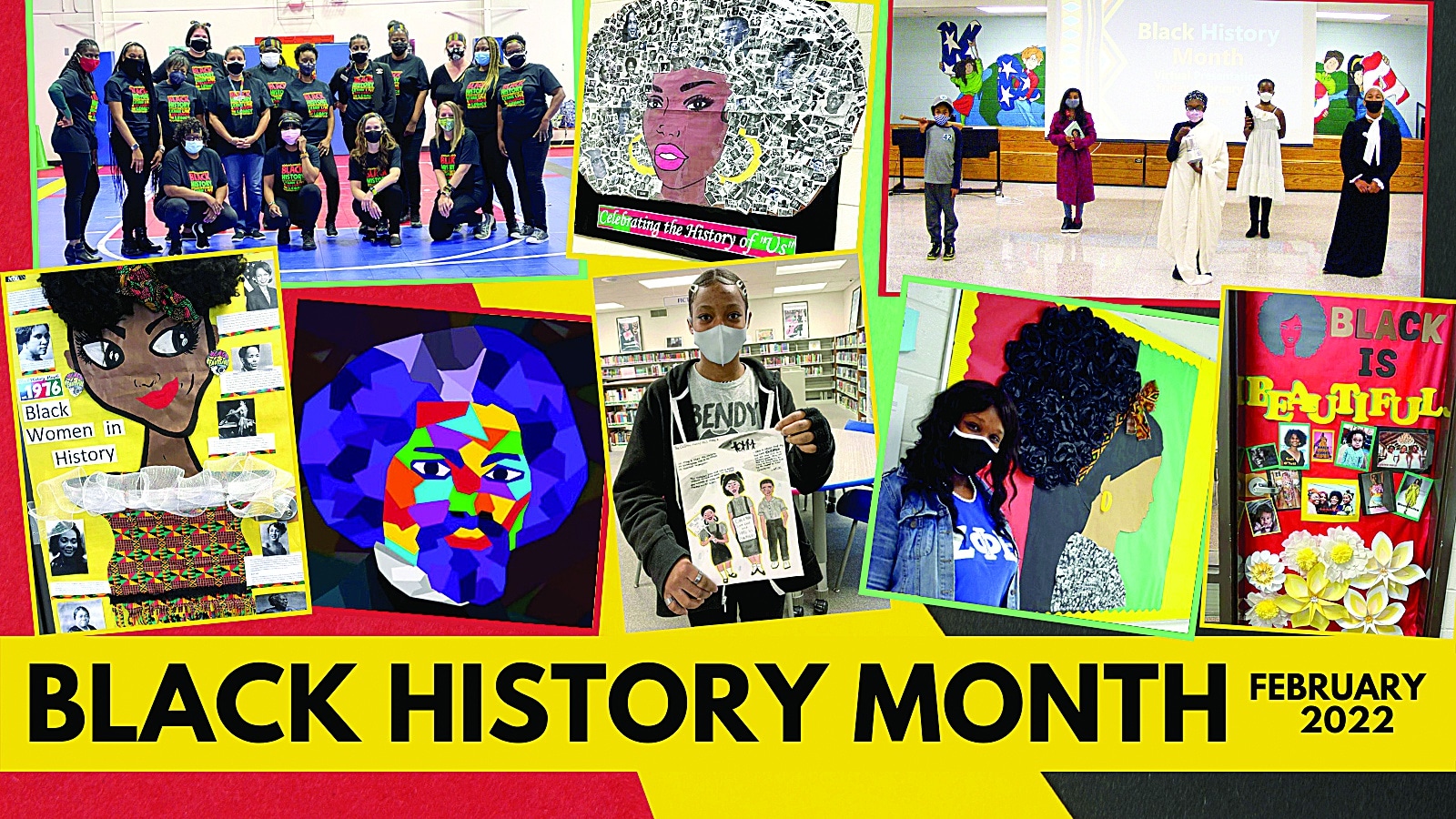 Black heritage will be explored in a vibrant variety of ways in Peachtree Corners and throughout the county as libraries, schools and the community celebrate Black History Month.
Among school programs planned, Duluth Middle School will do a tribute to HBCUs (Historically Black Colleges and Universities) and create a living wax museum of historical Black figures.
Coleman Middle School is working on a Feb. 24 Literacy Night featuring activities around the book "Ghost" by Jason Reynolds and presentations by students and community members.
Meanwhile, the Peachtree Corners Branch Library is preparing for family programs, including a Black history scavenger hunt and an Underground Railroad quilt block activity for children.
In another virtual program, Gwinnett County Public Library's (GCPL) Ron Gauthier will discuss the moral and religious thoughts of abolitionist Frederick Douglass with Professor Scott C. Williamson of Kentucky's Louisville Presbyterian Theological Seminary on Feb. 3 at 7 p.m.
Partnering for voting and civil rights history
Gauthier, the library system's youth services community partnerships manager, is working with a library task force and school representatives to deliver a new series of lessons on national and local voting and civil rights history to Gwinnett County Public Schools (GCPS) students.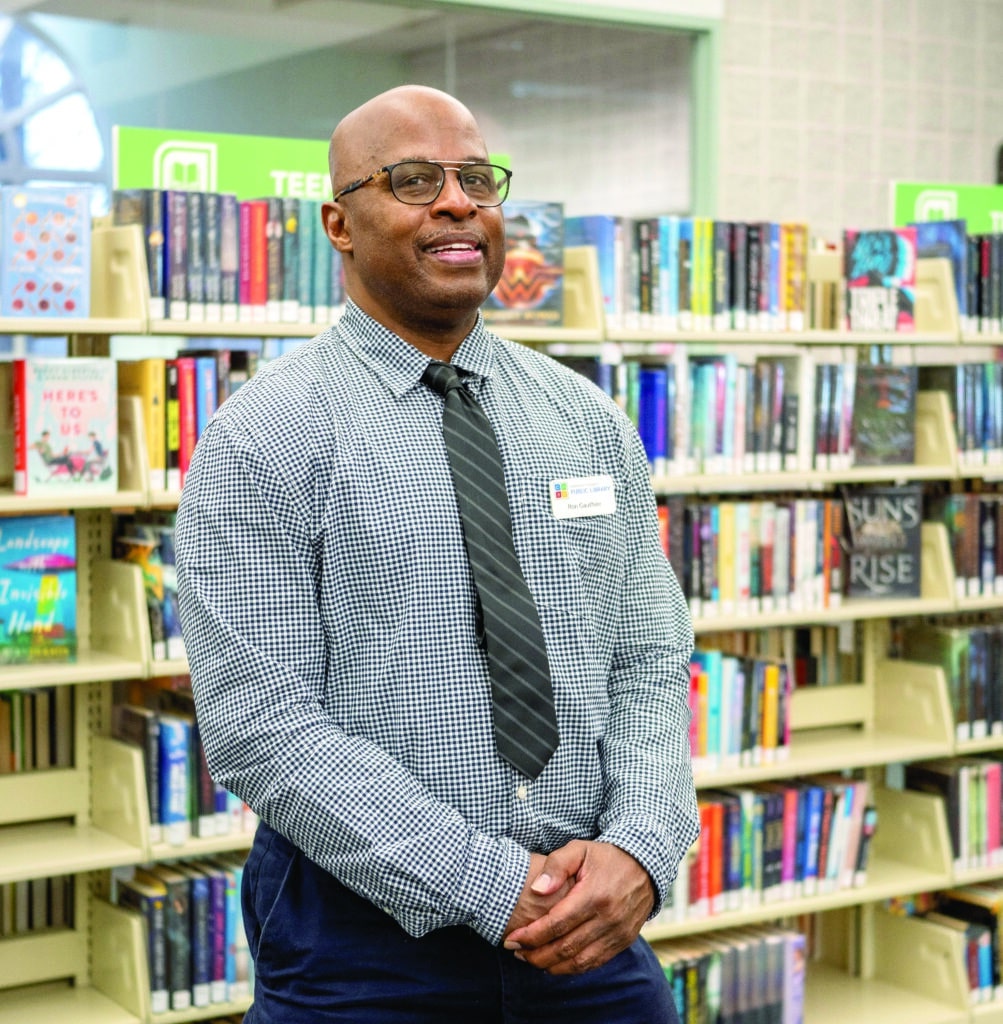 The program began in 2019 when Gauthier presented a program for Bay Creek Middle School at school media specialist Mona Pop's request.
Customized to meet teachers' requests, the program became popular and has expanded to other middle schools and a couple of high schools in a virtual format.
The task force is working to match the program to the students' social studies curriculum with a goal of making it available to all eighth-graders. Their work has been enhanced with funding from a Library of Congress grant, "Teaching with Primary Sources."
Margaret Penn, the library system's director of Branch Services, said the grant is designed to "connect students with original documents of history and photos, anything from legislation to newspapers to first-person accounts."
A series of 55-minute programs accompanied by lesson plans features lectures and visuals and is "loaded with primary sources" from the Library of Congress, the Digital Library of Georgia and other sources, Gauthier said.
He said children have been fascinated to learn of the youth who participated in the Civil Rights movement, such as students who protested segregation through lunch counter sit-ins. They've learned about Claudette Colvin, who was arrested at the age of 15 in Montgomery, Ala. for refusing to give up her seat to a white passenger on a segregated bus, nine months before Rosa Parks.
One of the Library of Congress video clips the program uses is an excerpt from "CBS News Eyewitness: The Albany Movement," broadcast in 1962. In the video, teenage demonstrators are arrested for singing and praying in front of the segregated public library.
"The act of civil disobedience, actually kneeling in front of the library, is a really powerful video image," Gauthier said.
Pop, the Bay Creek media specialist, said Gauthier's presentation is one of students' favorite Black History Month activities.
"The project is well-designed, thoroughly documented and Mr. Gauthier's presentation is captivating and memorable with an extensive array of supporting documents, photographs, illustrations, newspaper clippings, stories and other related content that engage students in critical thinking and help them develop knowledge, skills and analytical abilities," Pop said.
"We are looking forward to having Mr. Gauthier this February again at our school as our media center's special guest to celebrate Black History Month and learn more about the struggle for social justice and the efforts of the many civil rights activists against segregation, Black voter suppression and discriminatory practices."
Dr. Dawn Jo Alexander, a GCPS teacher leader, said the partnership of the nation's library with Gwinnett's school and library systems is "a great example of organizations coming together to make teaching and learning engaging and authentic."
"The LOC has thousands on thousands of primary sources that the Gwinnett County library system and schoolteachers can use to teach history in an age-appropriate and authentic manner. These resources are not just limited to Black History, they also tell the story of American History," Alexander said. "At the end of the day that is what we want, authentic, rigorous learning that will stick with students for years to come."
Mining history close to home
GCPL is looking for current and former Gwinnett residents willing to give first-hand accounts of how they were impacted by the voting rights and Civil Rights movements in this county.
Interviews will be recorded and maintained in the library's first-ever collection of oral stories developed in-house, with funding from its Teaching with Primary Sources grant. Excerpts will be used in library programs about the Civil Rights movement for audiences of all ages, Penn said.
Of particular interest to the library are people who actively participated in organized movements for justice and equality for Black people; people who were personally impacted by segregation, discrimination, denial of the right to vote and other injustices; and people who lived in Gwinnett during the Civil Rights milestones.
"We really wanted to include a local component, so that people could see what happened down the street from where they currently live, basically," Penn said. "And so, part of that is finding those first-person accounts to include in our materials so that students hear not just about the big events that many of us learned about in school, but also about how those events connected at the state level and at the local level."
The first recording, produced in December, features a person who attended the only school for Black students in Gwinnett County for decades and who later, as an adult, helped spare it from demolition, Penn said.
Plans are to convert that school, the former Hooper Renwick School, into a museum and a new library branch.
The library system hopes to gather many more first-person accounts of experiences from the era of the Civil Rights movement.
"The library is an educational institution, and that's for all ages, all members of the community," Penn said. "Part of educating the community is educating us about each other. This is a big county, with a lot of people in it, and it's still growing by quite a bit. Learning about each other's history and culture and traditions is important for us to be able to live well together here."
You can find a "Share your story" form at gwinnettpl.org/news/civil-and-voting-rights.
Find events and programs at Gwinnett Public Libraries
Simpson Elementary Cuts Ribbon on New Track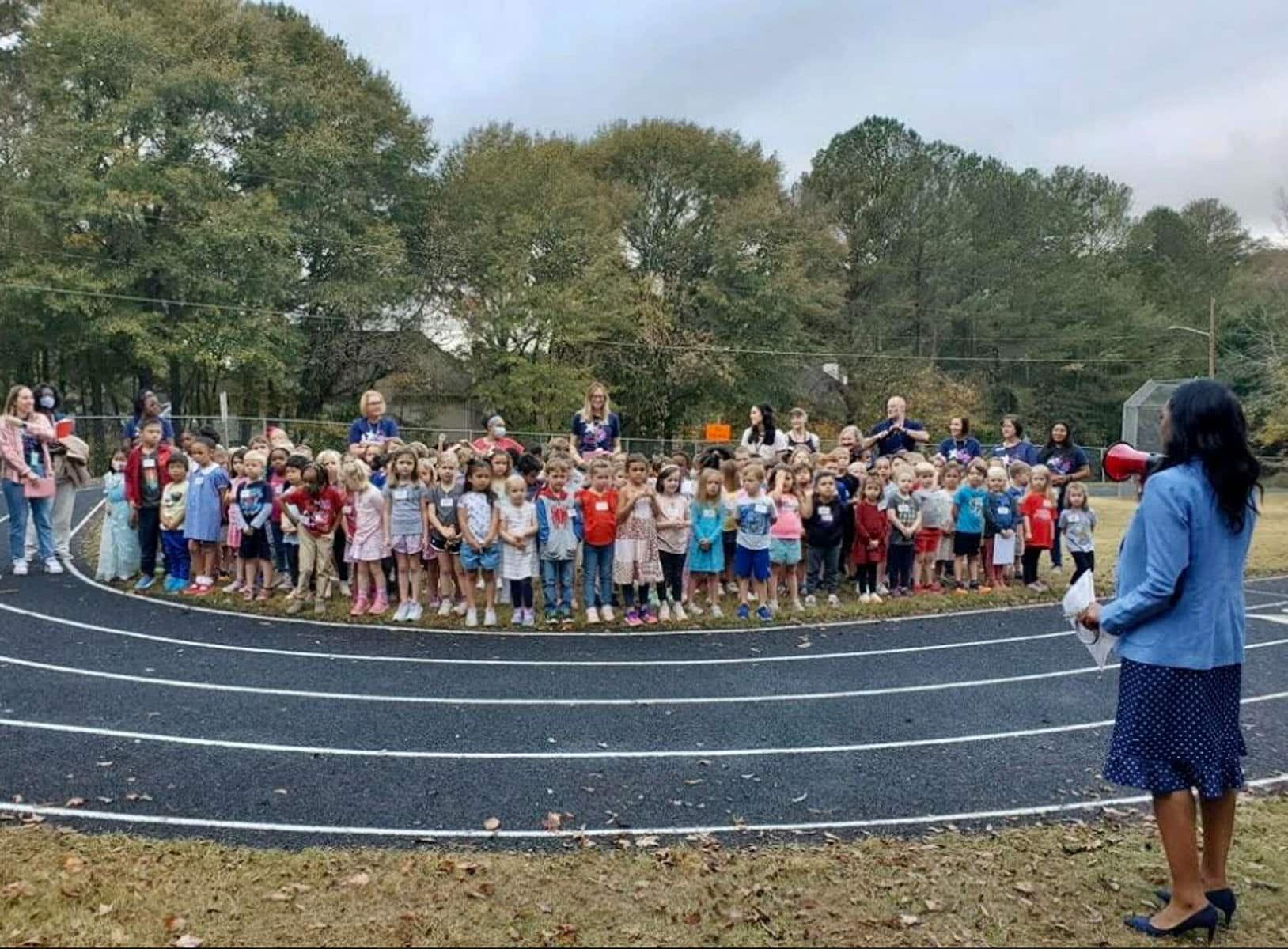 Students now have facilities suitable for exercising the body as well as the mind.
For something to be important and special, it doesn't necessarily have to be huge. That's what Simpson Elementary students, staff and Peachtree Corners officials realized on Nov. 7 with the ribbon cutting of the school's new track.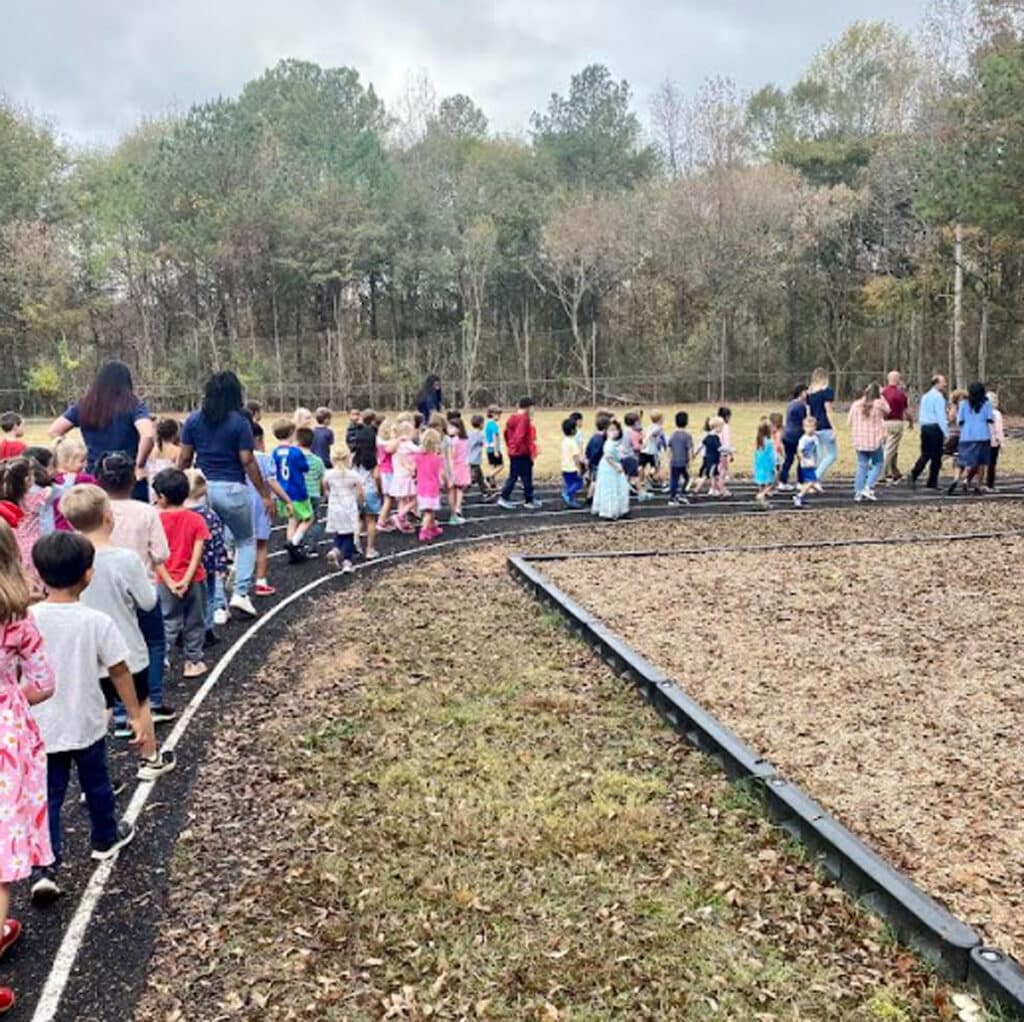 "Today is a joyous occasion because we're here to celebrate the renovation of our school's playground," said Simpson Elementary Principal Dr. Taffeta Connery.
The four-month long project took a lot of effort. In addition to trimming the overgrowth of trees beyond the fence surrounding the track and a playground area, numerous potholes needed to be filled. The playground was leveled with truckloads of dirt and gravel, and the actual track was rubber striped.
What was once a potential hazard and mini wetland has been transformed into an inviting recreational space for students and staff to exercise. For safety reasons, the track isn't open to the public.
"Not only is it attractive, but it's also safe and enjoyable for all of you to run around and play," said Dr. Connery.
Previously, the Simpson Superstars had to meet for Kilometer Club at the nearby YMCA. The renovated space now allows for a closer option right on school grounds.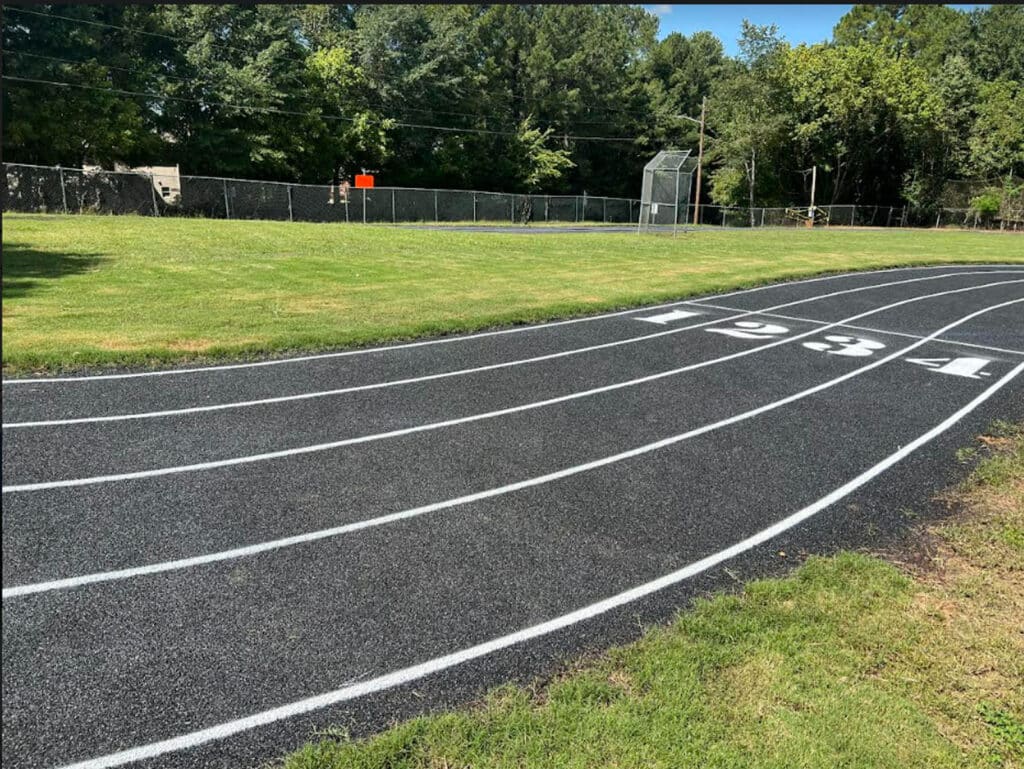 Great schools, great communities
City representatives Councilmembers Lori Christopher, Phil Sadd and Mayor Pro Tem Weare Gratwick, along with City Manager Brian Johnson, were presented with an award of recognition and appreciation by Dr. Connery.
The officials received a beautiful bouquet of flowers and an abundance of thank you cards from the kindergarten class of the school before officially declaring the track open for walking, running and just enjoying the outdoors.
The kindergarteners gathered for the ceremony and applauded the efforts of the city as Dr. Connery presented Peachtree Corners with a plaque and flowers as tokens of appreciation.
"We always say that great schools build great communities, and in turn, great communities build great schools," said Dr. Connery. "This Community Service Award is with our deepest appreciation for the City of Peachtree Corners."
The students presented the thank you cards they'd made to city officials before everyone took a victory lap to break in the new track. The weather was a little warm for early November, but everyone agreed that it was perfect for a mid-morning stroll.
Simpson Elementary PTA Co-Presidents Mary Catherine Jennings and Dana Zamuel were also present to celebrate the school's new addition. They both agreed that exercising the body is just as important as exercising the mind — especially with energetic elementary students.
The teachers are just as excited about the improvements as the children. Prior to the renovations, that area had such poor drainage that it often couldn't be used for recess, nature walks or other school functions.
GCPL's 2023 Student Film Fest is Opened for Submissions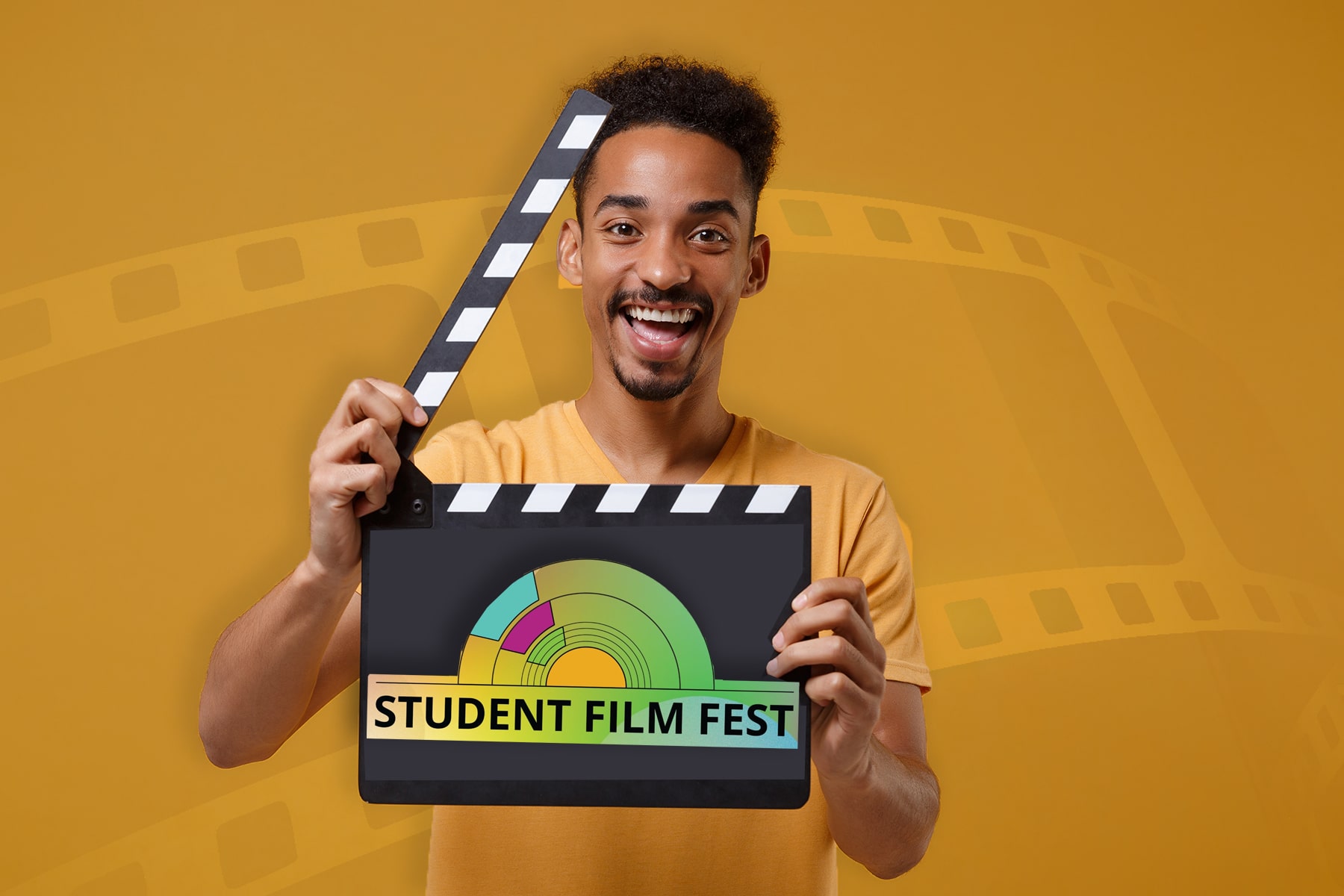 Gwinnett County Public Library Announces Its First Annual Student Film Fest for the 2022-2023 School Year
When it comes to bonding and quality time among students, nothing proves more effective than a premium film fest. In light of this, Gwinnett County Public Library has taken this initiative down in its playbook by presenting the first annual Student Film Fest for the 2022-2023 school year.
According to the GCPL media alert, the festival will be held on March 11th, 2023, and it promises to showcase a lot of film screenings, an award ceremony, and an after-party with possible networking benefits, especially for young filmmakers.
Everyone in and outside the county was pretty excited about the news, more so when the video and film production company and media group, East2West, was announced to be the major sponsor for the program. This news, coupled with the fact that cash prizes and awards would be in abundance at the festival, has kept students and spectators on their toes as they wait for the day of the film fest in unbridled anticipation.
Subsequently, invitations were spread worldwide to students around the age of 11 and above from every grade in middle school, high school, and higher education. For a landmark project, the Gwinnett County Public Library might just make this Student Film Fest the best of its kind yet.
GCPL's Rules for the 2023 Student Film Fest
Following the announcement of this film fest, calls were made to students from reputable institutions around the world to submit films of any genre. These films will be arranged into their respective categories, and winners in each category will receive awards and cash prizes. Submissions will open on November 1st, 2022, and close on January 22nd, 2023.
For a much wider reach, the GCPL decided to include other members of the public by demanding a representative from each student group who would attend the awards ceremony. This would form an eligibility clause for students seeking to win prizes.
But the directives did not stop there as the GCPL proceeded to outline several rules of conduct for the Film Fest. Here are excerpts of these rules:
Students below the age of 18 must submit a completed entry form and video release form duly signed by a parent.
The name of the school and year of study must be submitted.
Films must include credits and an opening title.
Films should run between a minimum of 2 minutes and a maximum of 10 minutes.
For some semblance of order to take place throughout the Student Film Fest, it was paramount that these regulations be implemented thoroughly.
As for the prizes, GCPL stated that only the winners of the Best Picture award in each category would win $250. Trophies and certificates will be awarded to other winners, and the GCPL's Learning Labs team will provide access to library resources for young filmmakers.
Additional information can be found at the library's website.
Seven Norcross High School Students Named as National Merit Semifinalists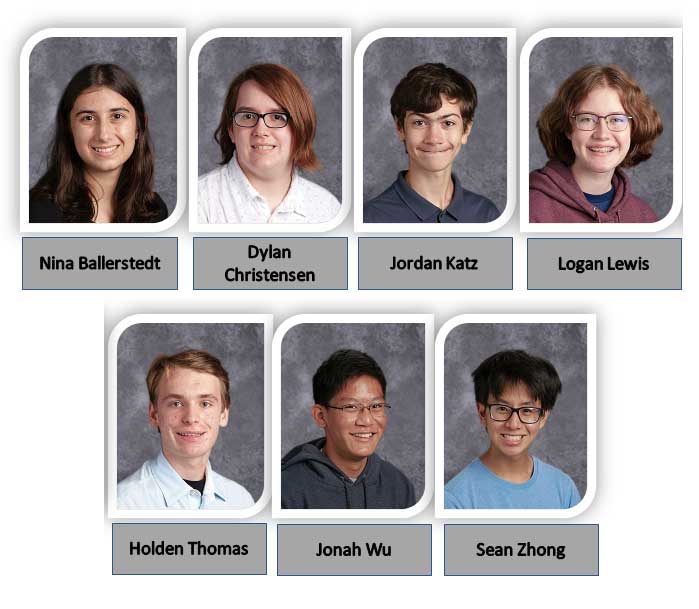 Nina Ballerstedt, Dylan Christensen, Jordan Katz, Logan Lewis, Holden Thomas, Jonah Wu and Sean Zhong — all students at Norcross High School — have been named as Semifinalists for the National Merit Scholarship Program.
The Semifinalists were determined by the students' scores on the 2021 Preliminary SAT/National Merit Scholarship Qualifying Test (PSAT/NMSQT). They are among 16,000 students from across the nation competing for National Merit Scholarships worth nearly $28 million that will be offered next spring.
To become a Finalist, the Semifinalist and the high school must submit a detailed scholarship application, in which they provide information about the Semifinalist's academic record, participation in school and community activities, demonstrated leadership abilities, employment, and honors and awards received. A Semifinalist must have an outstanding academic record throughout high school, be endorsed and recommended by a high school official, write an essay and earn SAT scores that confirm the student's earlier performance on the qualifying test.
National Merit Scholarship winners of 2023 will be announced beginning in April and concluding in July.