Greater Atlanta Christian School (GAC) Raises 22,500+ Cans for Can-A-Thon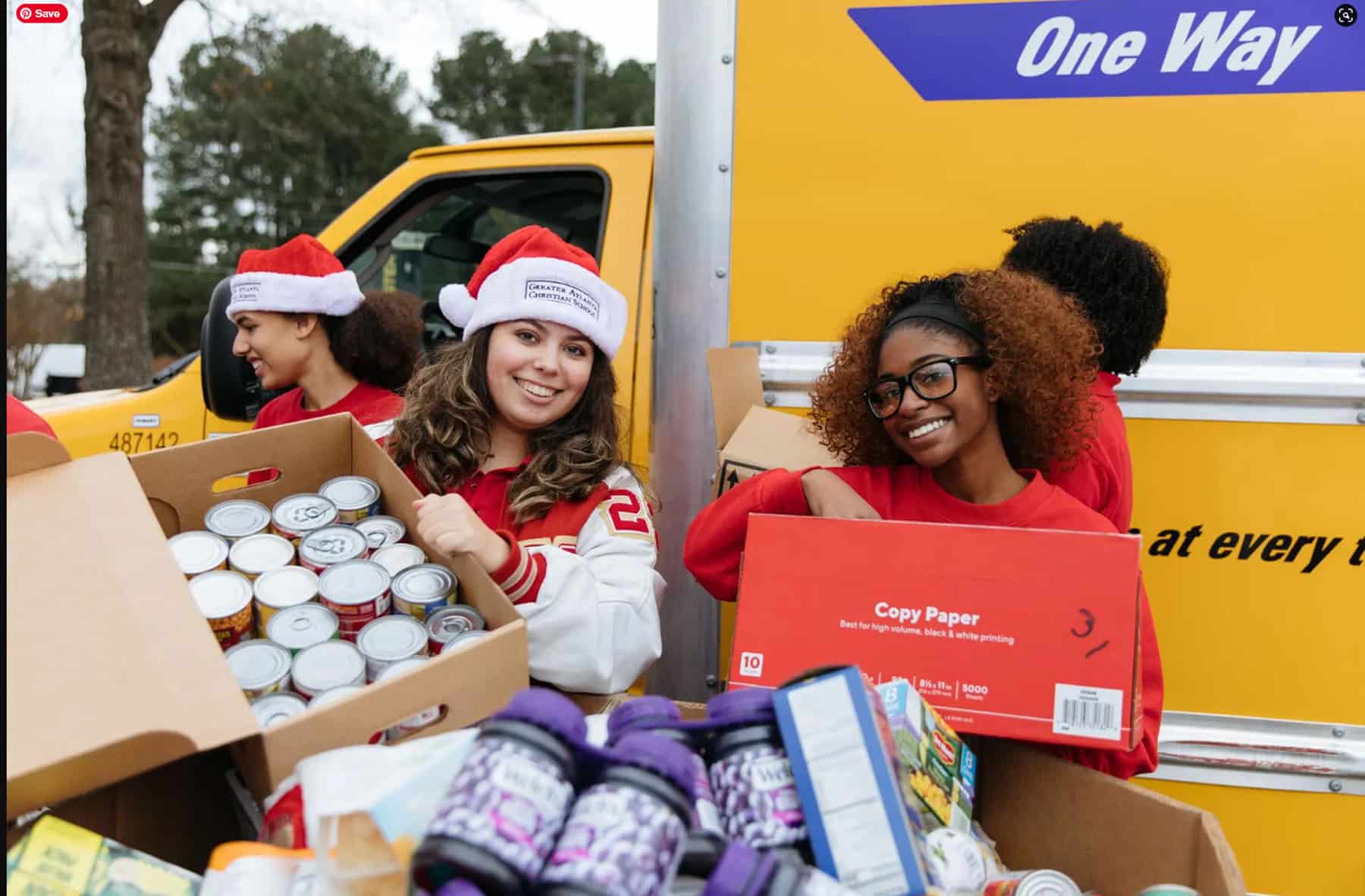 Supporting the 11Alive/Salvation Army Can-A-Thon has been an annual school-wide tradition at Greater Atlanta Christian School for the past 10 years. The GAC community came together in the fight against food insecurity in the Gwinnett County community and beyond.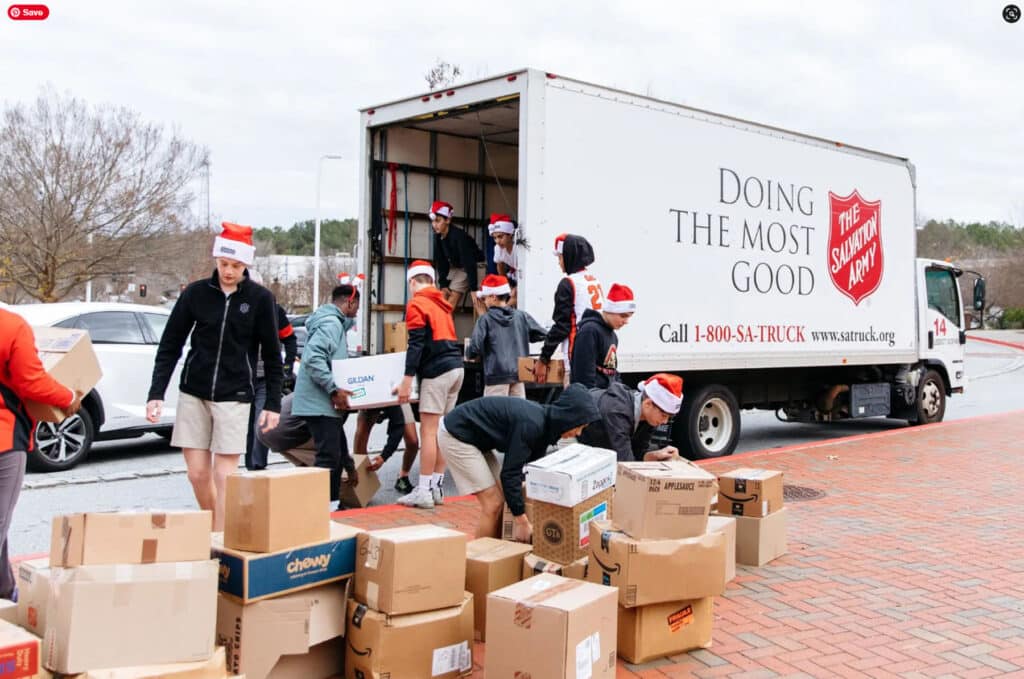 22,563 non-perishables were collected and delivered to the Salvation Army on Friday, December 2nd. 
 
The Infant-12th grade students rallied their efforts for the past month in varying ways to accomplish their goals. Different incentives and competitions all spurred the number of cans to grow. 
On Can-A-Thon collection day, each school level's service and leadership groups lent a hand collecting, counting, boxing, packing, and delivering food. On-site at Salvation Army, the GAC Concert Choir serenaded volunteers with spirited Christmas music while student leaders unloaded boxes and presented the donations for the 11Alive/Salvation Army Can-A-Thon. It truly was a school-wide collaborative effort that made this donation possible.
Making the Can-A-Thon fun adds to the success, but the larger goal is much more intentional. "Can-A-Thon increases our students' understanding of the need to give food and love to our surrounding community where there is great need right now. This is about more than just canned goods. Can-A-Thon is about the people who live and work alongside us. The GAC family has been called to use what we have been given to help ease the burden of hunger and food insecurity," shared Greater Atlanta Christian School President, Dr. Scott Harsh.

The Salvation Army of Gwinnett County Hosts Fundraiser Luncheon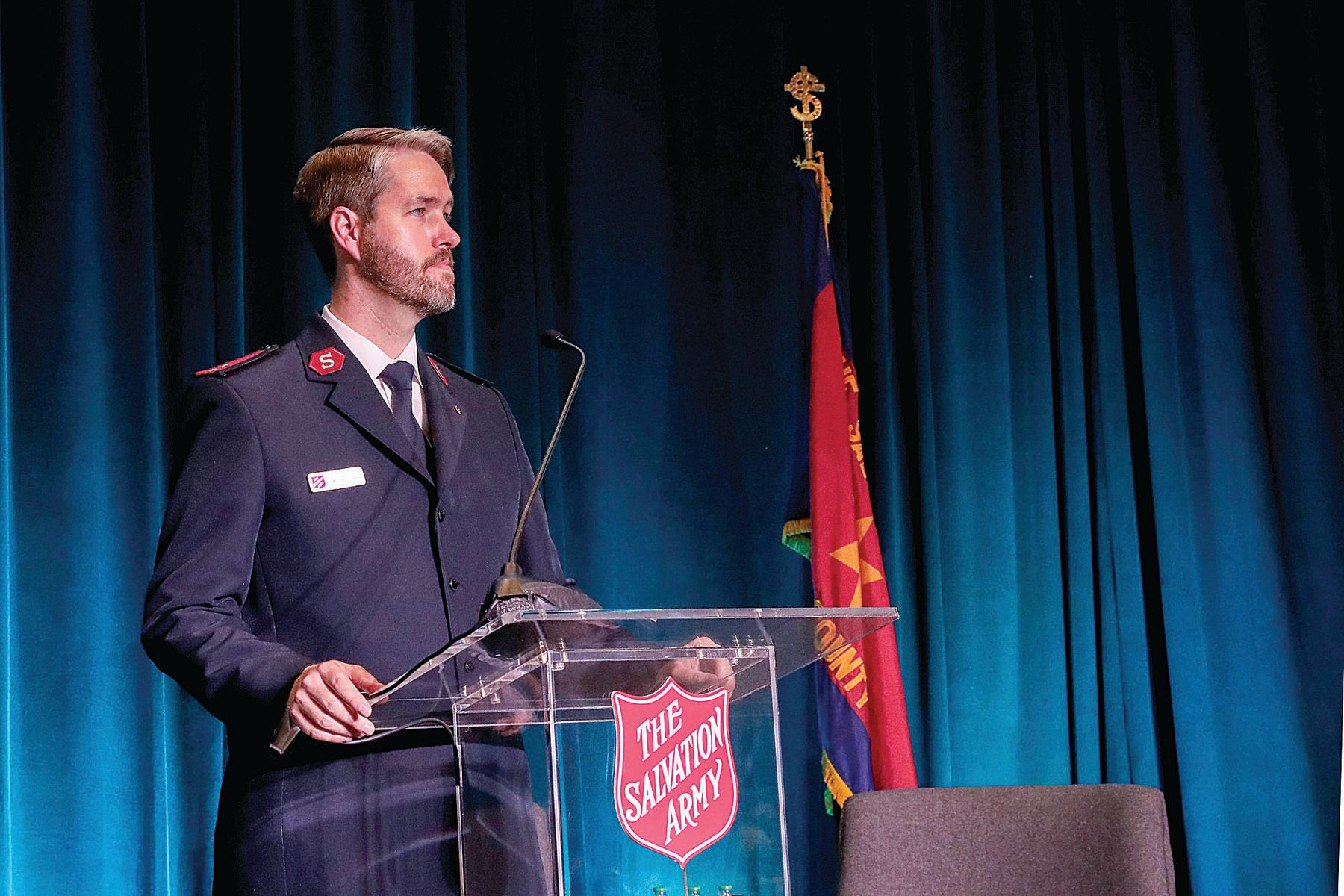 Executive producers of the hit TV series "The Chosen" discuss the inspiration behind retelling the life of Jesus Christ.
Everyone knows that the Salvation Army is one of the largest non-profits in the world, with its main mission to offer life-sustaining services to families who need an extra hand. Among its charitable services are arranging emergency housing, rent and utility assistance; providing groceries; and disaster response.
But the giving comes at a price. That's why its various divisions hold fundraising events.
Last month, the Salvation Army of Gwinnett County hosted its 9th Annual Doing the Most Good Luncheon at the newly renovated Crowne Plaza Atlanta in Norcross. This year marks 158 years that the Salvation Army has been serving the needs of humanity, and 36 years in Gwinnett County.
As its major fundraiser, the luncheon supports year-round services such as housing, utilities, groceries and emergency disaster services to local families in Gwinnett County. In addition, local youth are served all year long through a free year-round School for Performing Arts, a summer camp and by providing school supplies to those who need them.
"The Doing the Most Good Luncheon is our biggest fundraiser of the year," said Captain Paul Ryerson, corps officer of The Salvation Army of Gwinnett County. "The funds raised through this event each year allow us to serve as a resource for the community and bring hope to our neighbors in need."
In 2022, The Salvation Army of Gwinnett County provided 60,843 pounds of food to 1,018 households and 2,717 nights of shelter; 267 households received rent / mortgage and utility assistance. Additionally, 566 families and 1,464 children received gifts at Christmas through the Angel Tree program, according to data shared during the luncheon.
"The Chosen" connection to Salvation Army
The afternoon included a discussion about the TV series "The Chosen" with Chad Gundersen and Chris Juen, the show's executive producers, as well a live and silent auction and a seated lunch. One of the top items in the live auction was an opportunity to visit the show's location, a Salvation Army camp in Texas that turned out to the be the perfect spot for filming.
"The Chosen" is the first-ever multi-season series about the life of Jesus Christ. The creators shared that it would have a total of seven seasons, with the fourth season beginning production in the spring. The free show is streaming on Angel Studios' platforms with tens of millions of viewers.
Season 1 was the No. 1 highest crowd-funded entertainment project of all-time, raising $10 million from over 19,000 people. It raised over $40 million in production costs for Seasons 2 and 3 via the fan-supported model.
To date, "The Chosen" has been translated into 50 languages and offers viewers a new perspective of the life of Jesus. The story it tells dovetails perfectly with the mission and message of the Salvation Army.
"I have the privilege of putting this uniform on every single day, overseeing the operations of the local response here in our beautiful county. Our mission is simple — to be the gospel of Jesus Christ and to meet human needs, in His name without discrimination," said Ryerson.
He thanked the attendees and contributors for believing in the Salvation Army's mission, and thanked the staff and volunteers for keeping it alive.
"Reaching these milestones doesn't happen by accident. It happens when an organization stays focused on its purpose and that happens when a community captures the vision and pours themselves into the cause," said Ryerson.
"We are in the business of giving," he added. "The hope that we offer is not only for the physical needs of the body, but it's also for the needs of the soul."

Mercer University Senior from Peachtree Corners Awarded Critical Language Scholarship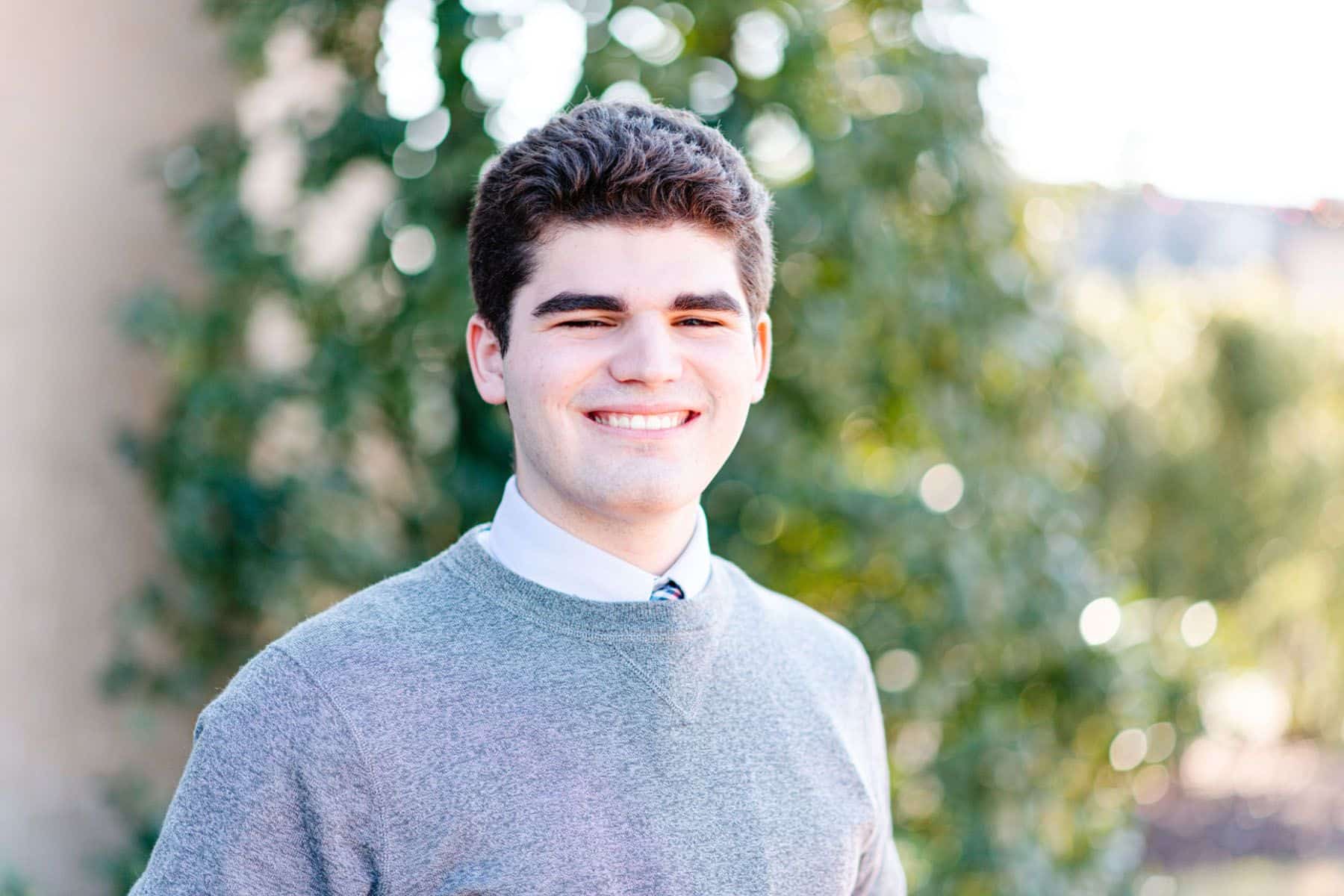 Mercer University senior Alexander John Paul Lutz of Peachtree Corners was recently awarded a Critical Language Scholarship by the U.S. Department of State's Bureau of Educational and Cultural Affairs to study Azerbaijani in Azerbaijan this summer.
The Critical Language Scholarship (CLS) Program is an intensive overseas language and cultural immersion program for American undergraduate and graduate students. Lutz — an international affairs, political science and history triple-major and religion and public diplomacy minor — will study at the Azerbaijan University of Languages in Baku from June 12 to August 9.
"This is a wonderful opportunity to cultivate hard and soft skills — namely foreign language proficiency and communication across lines of difference — that will prove invaluable to me as I seek to engage in peacebuilding work in the South Caucasus (a region along the border of eastern Europe and western Asia) with a nongovernmental organization or the Department of State in the future," Lutz said.
"I am honored to have been selected for the Critical Language Scholarship and hope to make the most of it," he added.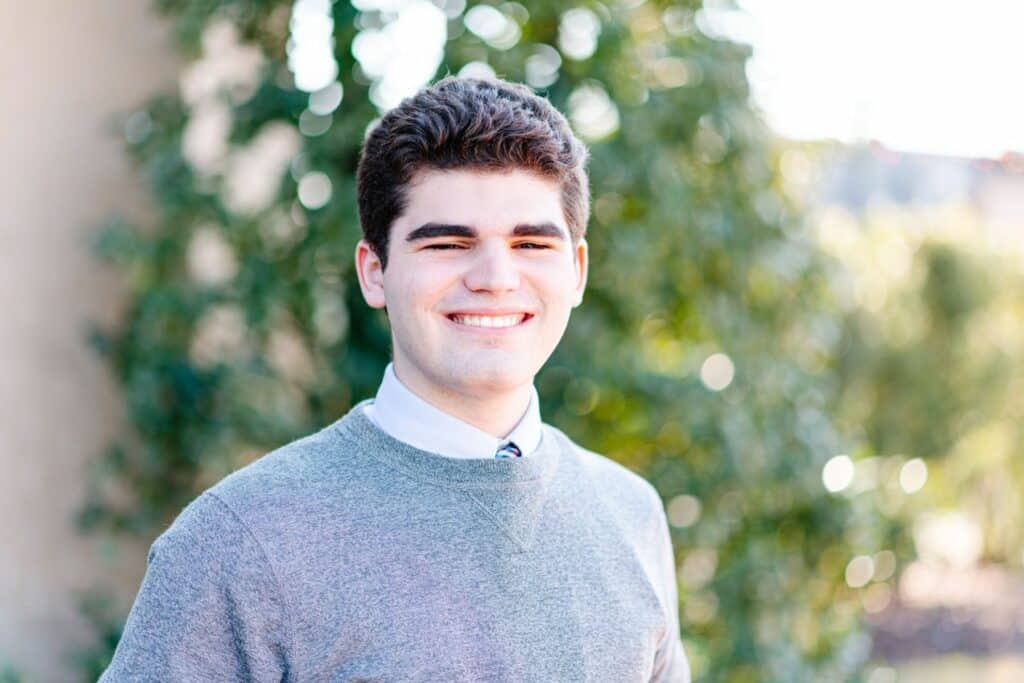 Lutz's interest in the Azerbaijani language began during a 2021 Mercer On Mission trip to Georgia, where he helped young Azerbaijani-Georgians in the south of the country practice speaking English. These conversations gave him insight into the complexities of identity in the South Caucasus.
"Motivated by a conviction to build bridges, break barriers and oppose injustice in all its forms, I hope to draw on my background in peacebuilding to advocate on behalf of the Azerbaijani-Georgian community, to work toward bridging the ethnic and religious divides that afflict the South Caucasus, and to prove to people like the Azerbaijani-Georgians that their identities are valid and worthy of celebration," he said.
Working toward peace
As a future peacebuilder, he said he wants to better understand religious conflicts and challenge the misuse of religion by people who seek to provoke violence and hatred for political gain.
Lutz is a graduate of Riverwood International Charter School in Sandy Springs. At Mercer, he is president of Bears Engaged Across Religions and the Mercer International Affairs Organization, head delegate of Mercer's Model Arab League team, and an associate justice of the Undergraduate Honor Council.
He is a recipient of the Cox Scholarship for Excellence in Political Science; T. Raleigh Mann Scholarship for Academic Excellence, Campus Leadership and School Spirit; and Rick Love Young Innovators in Peacebuilding Award.
Lutz also has been named the recipient of the Walter C. Dowling Award for Excellence in International Studies, Carlos T. Flick Award for Outstanding Historical Research and Writing, and Phi Alpha Theta Outstanding Senior in History Award.
After graduation, he plans to attend Harvard Divinity School to obtain a Master of Theological Studies with a concentration in religion, ethics and politics. He has been offered a Harvard Divinity School Dean's Fellowship, which includes a full-tuition scholarship and annual stipend.

PCBA Awards $500 to Furkids at March Networking Event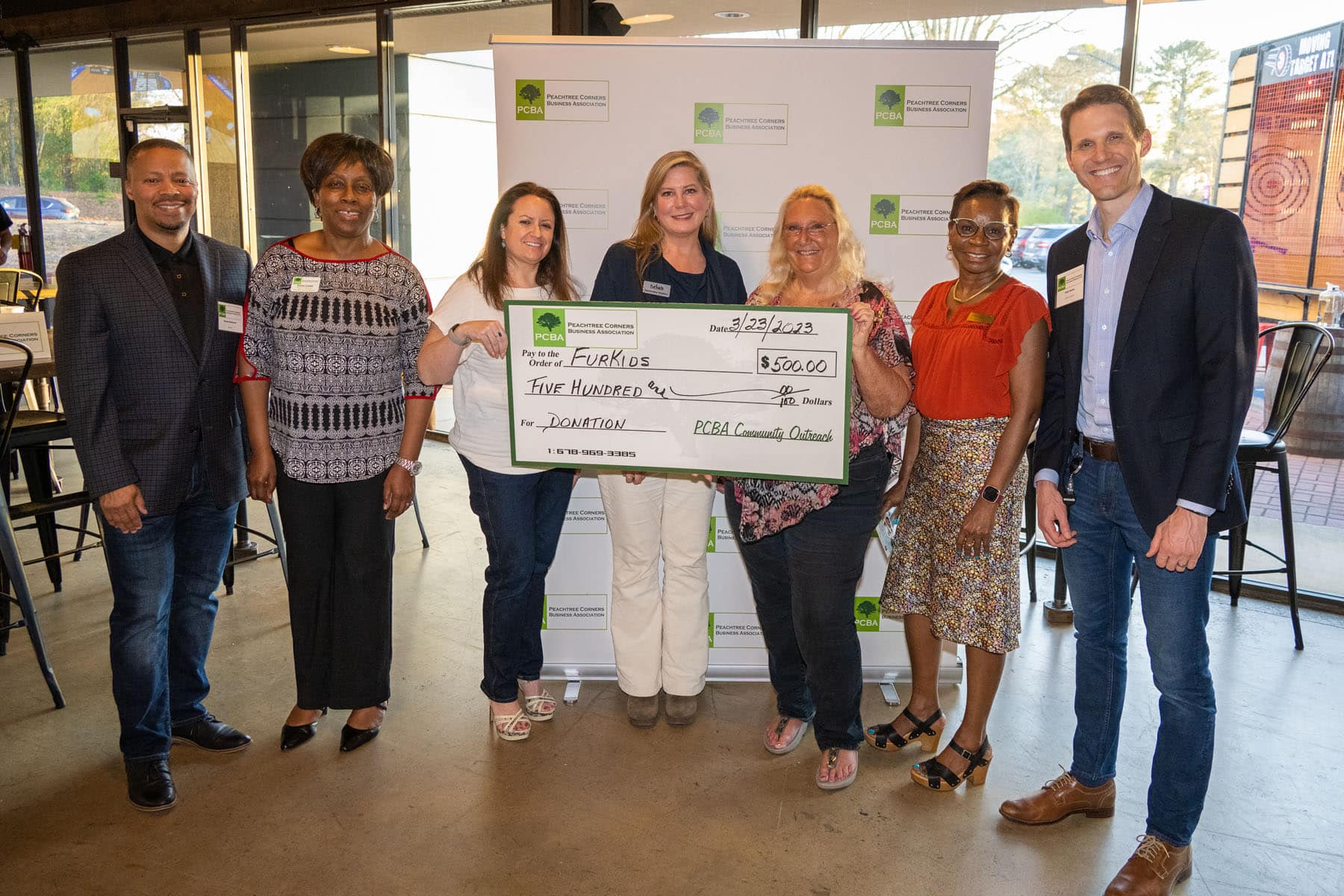 The Peachtree Corners Business Association (PCBA) March Business After Hours Event was action packed with opportunities for business networking at Anderby Brewing. Everyone enjoyed new cocktails and specialty beers while enjoying dinner from Latin Fresh as well as axe throwing from Moving Target ATL NE.
The PCBA also presented a check of $500 to Furkids in support of their efforts to care for animals while helping to find their forever homes.
"The PCBA is proud to donate a check for $500 to Samantha Shelton, CEO of Furkids in support of their efforts to rescue homeless animals, provide them with the best medical care and nurturing environment while working to find them a forever home," said Lisa Proctor, PCBA President.
"Our Outreach Committee and Board are impressed with Furkids' commitment to provide care and restoration for these special animals at their no kill shelters. With the PCBA's continuous commitment to supporting our community in a meaningful way, we are excited to be a small part of their efforts," she added.
Headquartered in Georgia, Furkids is a nonprofit charitable organization that operates the largest cage-free, no-kill shelter in the Southeast for rescued cats, and Sadie's Place, a no-kill shelter for dogs. Furkids also operates one of the only facilities in the Southeast dedicated to the care of FIV positive cats.
Furkids has rescued and altered more than 55,000 animals since its founding in 2002. Approximately 1,000 animals are in the Furkids program today, in the Furkids shelters, 10 PetSmart and Petco adoption centers, and more than 400 foster homes in the Atlanta area.
Funds for the PCBA Community Outreach program are raised throughout the year from PCBA membership, sponsorship and the annual charity event. Donations and scholarships are awarded at monthly events so members can learn more about these organizations.