First Generation American, Georgia Native Seeks State House Seat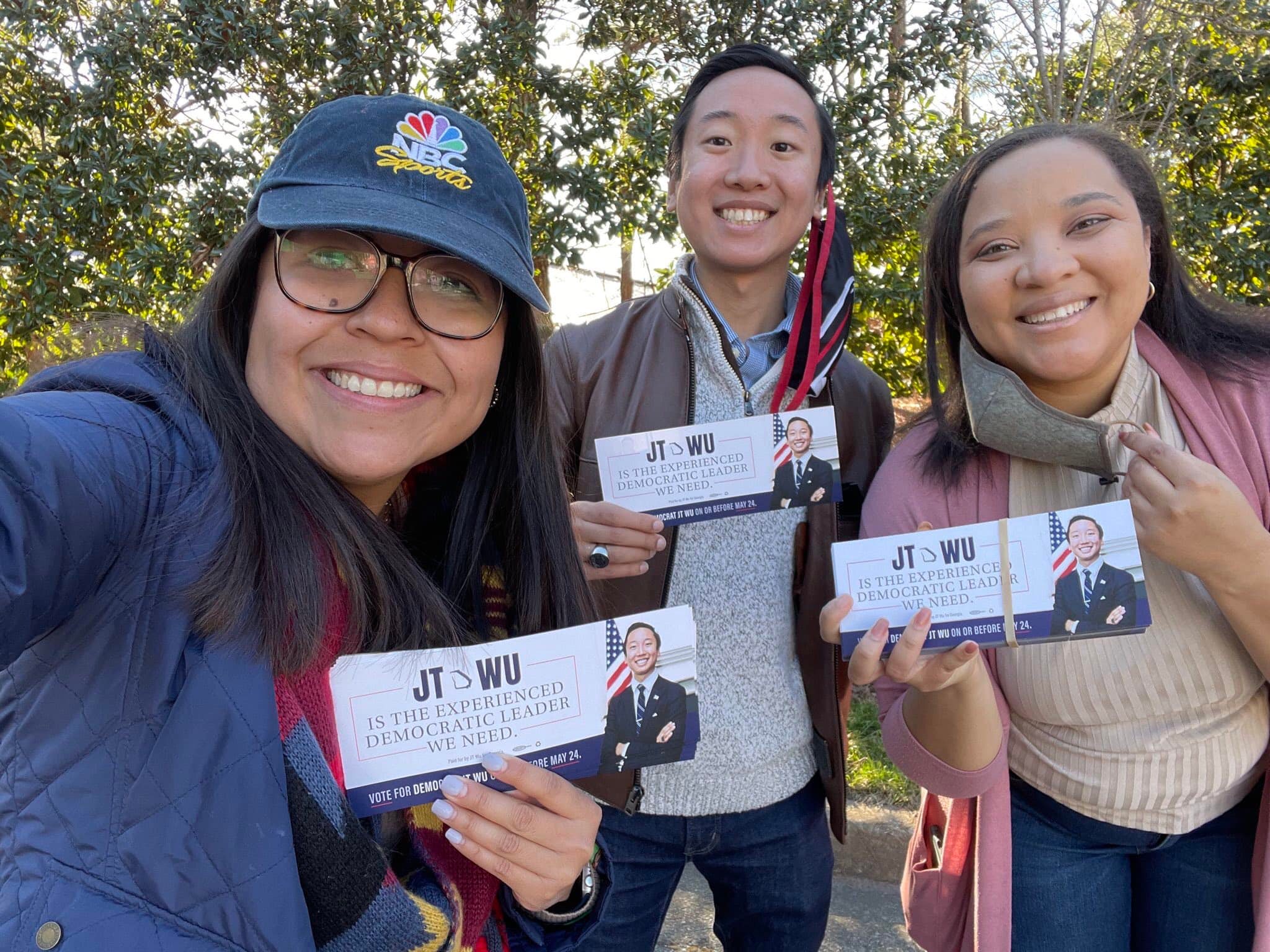 JT WU, a lifelong Georgian raised in Gwinnett County, the son of Asian-American immigrants is running for House District 97
In a society where government is pretty much run by white men over 55 (the average age of Members of the House at the beginning of the 117th Congress was 58.4 years; of Senators, 64.3 years) some may believe that 27-year-old Asian-American political candidate JT Wu has a monumental task ahead.
In a bid for Georgia's State House District 97, the lifelong Georgian brings a wealth of knowledge and experience that belies his youthful appearance.
Born Jonathan Sung An Terrence Wu, he prefers the nickname JT. And like much of the area he hopes to represent, he's part of the changing face of Gwinnett County specifically, and the state of Georgia and the entire United States in general.
"My dad is Malaysian Chinese, and my mom's Filipino Chinese. They came here in the 1980s wanting to build a better life," said Wu. "They decided that this was where they wanted to raise their family and put down the roots. … They still live in my childhood home over in Duluth."
It's that sense of family that brought Wu back to Georgia after graduating from Princeton University with a degree in public policy and working with the State Department advising diplomats on economics, global economic policy, international human rights and foreign policy, among other things.
"That was a fantastic experience … but I wanted to be back home and be close to my family. My mom had a [few] health problems and I came back home to be closer to where I grew up," Wu said.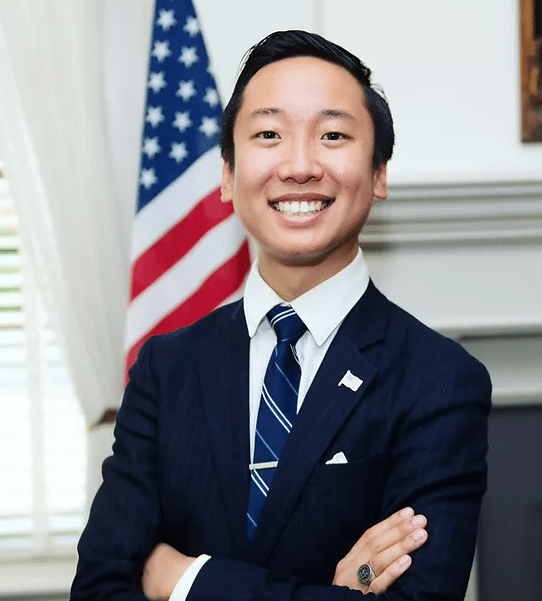 Changing Demographics
In the few years he'd been away, he returned to an area was different.
"Gwinnett County had changed so much since I was a kid, to where we're at now," he said. "The amount of diversity, the amount of multiculturalism, multilingualism here is incredible. And it's such a fantastic asset for us to have a microcosm of what can the new South and what the new Georgia looks like."
Since his return, Wu has held executive roles across the private sector, fought for living wages as the first-ever Asian-American on the Gwinnett County Public Library Board, and founded an early childhood literacy nonprofit here in Gwinnett County teaching kids of all backgrounds to read.
"There's a tremendous educational gap for some of these little ones who don't always speak English in the home; maybe mom and dad have to work multiple jobs to make ends meet and can't give help at home," said Wu. "And that can be incredibly challenging for a little one who might not speak English and who might be going into the classroom and having to learn a curriculum and a second language at the same time. That was something that I heard constantly."
He pointed out that the inability to read on grade level by third grade can put students so far behind that they give up. With little hope, odds are that they end up dropping out of school before high school graduation and perhaps even turning to a life a crime.
"You can look at it from a couple of different angles, but education and foundational educational opportunity has always been a huge thing for me," said Wu. "I'm blessed to have been the product of my parents' American dream, and to be able to see that in action. And that's why I'm excited about running for the seat, because I want to defend that American opportunity and defend that American Dream for the next generation."
Political 'To-Do List'
But education enrichment is just one of the issues Wu said he'll tackle if he's elected.
"We've got 600,000 Georgians without healthcare or access to high quality, affordable healthcare right now. But we've got a budget surplus and federal funds for the first time in years," he said. "So, it becomes a question of the legislature, where are our priorities going to be? And what are we going to choose to invest in for the future?"
Wu also said state government should do more for small businesses.
"I think our small businesses or entrepreneurs, especially in Peachtree Corners and around our district here, deserve a leader who knows how to incentivize the private sector, who wants to come alongside them and build more of the great things that have come on before, but also work with them to create the kind of high-quality, high-paying jobs we need for our future," he said.
It's obvious Wu has done his homework. His campaign website has a long to-do list he's prepared to tackle with concerns like:
Restoring the $600 million cut from our public school system.
Protecting and expanding Georgia's HOPE & Zell scholarships.
Trusting the science and promoting full transparency, especially around COVID-19.
Defending reproductive rights and supporting frontline providers.
Investing in public transit and long-term commuter solutions to relieve congestion.
Requiring the use of body cameras and banning no-knock warrants for law enforcement.
Defending constitutionally guaranteed equal rights for all Georgians, including Dreamers.
Expanding equal services and accessibility for non-English speakers across Georgia.
Not everyone may be on board with his vision. Many of his talking points go against established Republican ideology. Wu said that doesn't worry him. His goal is to do the right thing, no matter the politics.
"You know, it sounds really big. But it is personal to me because I live here," he said. "I think we need to stand up to anti-democratic impulses, making sure that we're defending constitutional rights for folks defending the right to vote and standing up against discrimination. … For me as an Asian American growing up here in Georgia, it's been a tough year for our community, especially over the last year and so, and it's not just our community, it's a lot of communities that are feeling difficulties and challenges, and so to be able to be there and putting up a positive results-oriented vision, but also something that speaks to representation, I think is real important as well."
As of press time, Wu doesn't have any opposition in the May primary. Qualifying began Monday, March 7. But he said he's staying grounded and working toward an ultimate goal. With passion, energy and determination, Wu said he's ready to lead the next generation.
"With this campaign, we're keeping it positive," he said. "We're just trying to build a broad base of support, a large coalition, and we'll keep going and we'll see what happens."
Updated 3/8/22

Demographic Comparison of Georgia Legislature to State Population (2020)
| | | |
| --- | --- | --- |
| | Legislature | State |
| Millennial | 3% | 32% |
| Gen X | 27% | 30% |
| Baby Boomer | 54% | 28% |
| Silent Generation | 16% | 9% |
| Greatest Generation | 1% | 1% |
| White | 71% | 52% |
| Black | 27% | 32% |
| Hispanic | 1% | 6% |
| Asian/Pacific Islander | 1% | 4% |
| Native American | 0% | 0.50% |
| More than one race | 0% | 3% |
Source: National Conference of State Legislatures; U.S. Census Bureau

Gwinnett County Early Voting Locations for Peachtree Corners Residents for May 24th Elections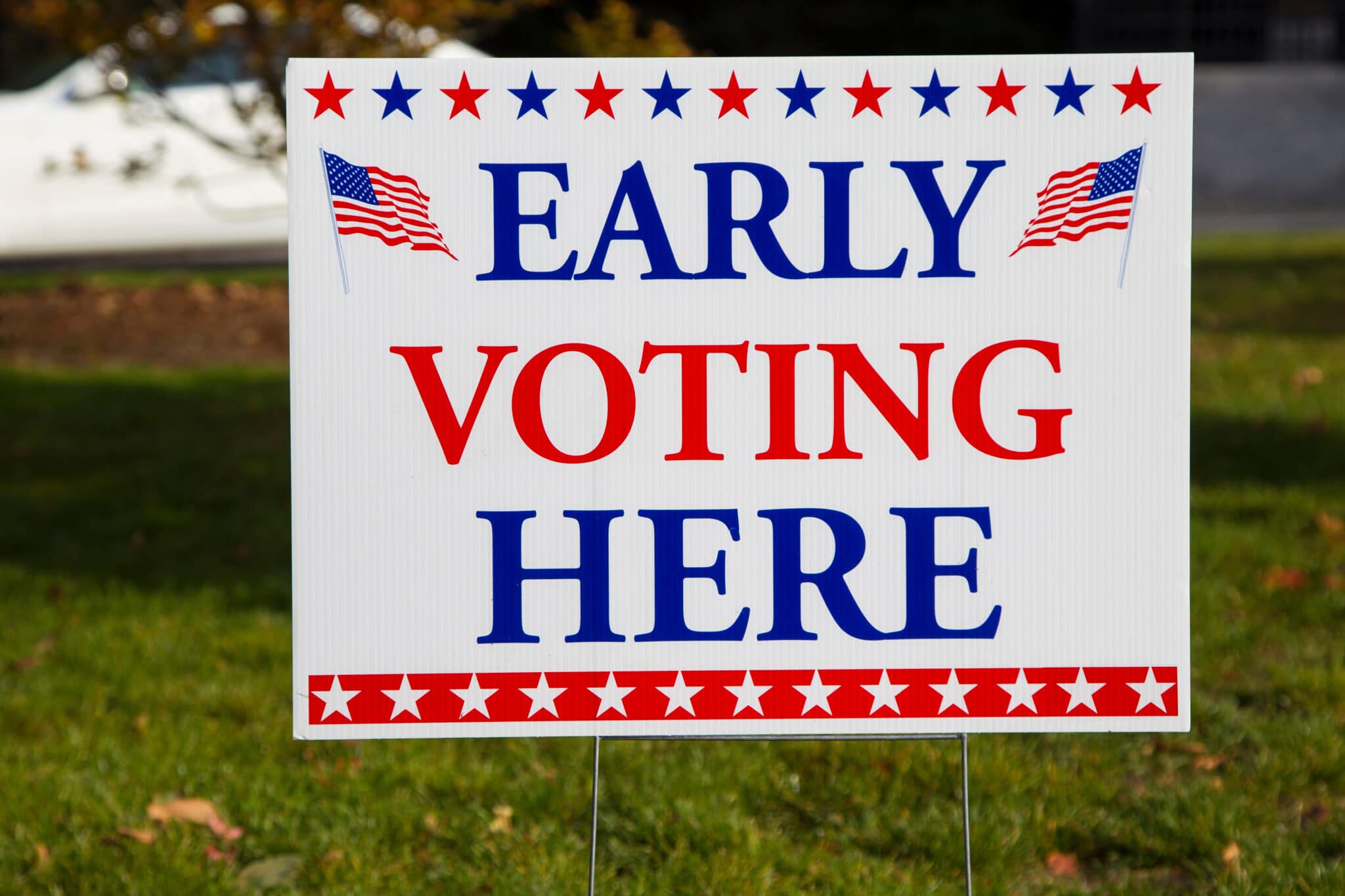 Former state Rep. Scott Hilton, a known entity, looking for State House win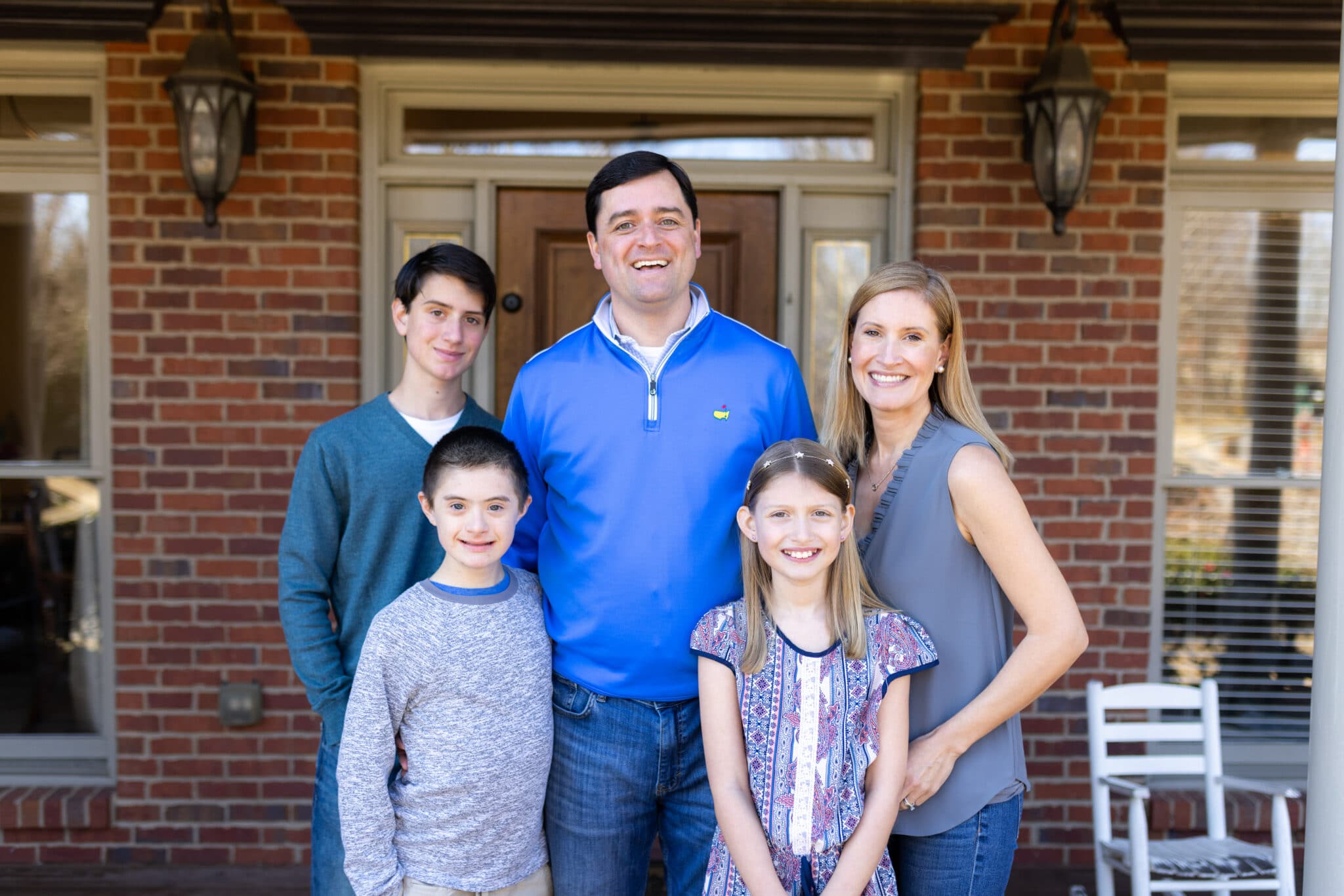 Scott Hilton, former Georgia Representative for House District 95 is running for the House District 48 seat with an eye on bi-partisanship and inclusivity.
In perhaps the most diverse county in Georgia, during a time when voices for inclusion and minority empowerment have become the influencers, can a white conservative Republican win an election?
Scott Hilton believes he can.
Unlike many on the November ballot, he's already proven that he knows his way around the State House from having been there before. Hilton was a member of the Georgia House of Representatives, representing District 95 during 2017 and 2018. He ran for re-election but lost in the general election to current seat-holder Beth Moore.
With re-drawing of district lines, Hilton is now in the race for Georgia House District 48, serving the communities of Peachtree Corners, Johns Creek, Roswell and Alpharetta.
He hasn't rested on his laurels and longs for the days when Gwinnett County was solidly red, he told Peachtree Corners Magazine in a recent interview.
After 2018 elections, Hilton said he was ready to go back to his day job of banking.
"And the governor called and said, 'Hey, you're good. I need you. Would you come work for me?' And so, … I worked for Gov. Kemp. He created a commission called the Georgian's First Commission. Our job was to explore ways to cut red tape for small business."
Hilton said he spent 18 months traveling the state, figuring out where the "rub was, and where to eliminate, reduce and streamline state government."
After that, ee wrapped up that work and went back to the private sector with South State bank until friends urged him to put his hat back in the ring. Although he certainly hopes for a different outcome, he's not convinced that it's an uphill battle.
"Looking at national politics, [this area] is more Democrat," he said. "I'm assuming that on the local level, there's still … a lot of Republican support."
He pointed out that demographics in his district show about one-third Republican, one-third Democrat and one-third independent. He believes that more than party affiliation, local voters are looking for candidates that can move the needle on personal issues.
I focus on "things like living wages and minority representation, stuff like that. … I think the I focus on "things like living wages and minority representation, stuff like that. … I think the district is looking for someone who will listen, work hard, do the right thing when no one's looking. And then just make wise decisions that are pragmatic, that get things done, that put people over politics," said Hilton, adding he embraces the diversity.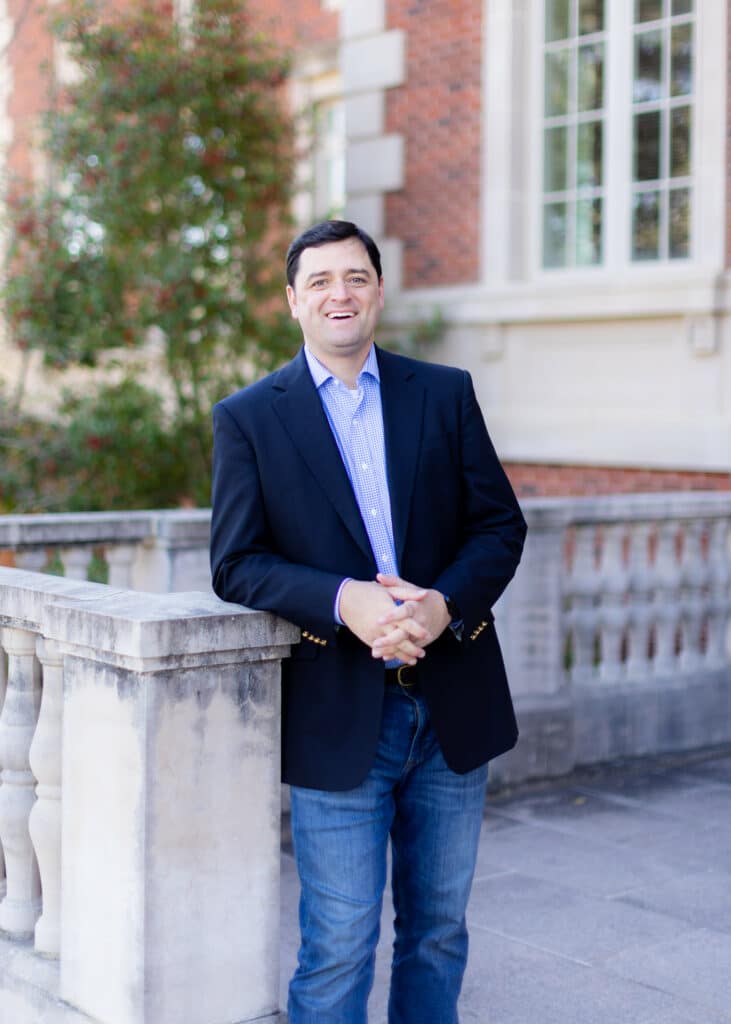 Embracing differences
"The reason we moved to Gwinnett County is because it is a majority-minority county, and I wanted my children to be exposed to what America is going to look like 20 years from now. Frankly, what heaven's gonna look like when we get there. I mean, we're not the same color, and so my campaign is big on that. It is a big tent, all ideas are welcome, regardless of race, gender, background," he said
Hilton is not Georgia-born, but Georgian by choice.
Born in Florida and raised in a Kansas town of 300,000 he ended up at Emory University by way of Georgetown University for his MBA. In between, he lived in Philadelphia while his wife attended law school at Temple University. An offer from Bank of America led him to commercial banking and a future in the Peach State.
With three young children (two boys – 15 and 12 – as well as a 10-year-old daughter), Hilton has goals for the future of this area and the state.
"There is still so much work to be done to keep Georgia the number one state to live, learn, work and play. We must provide transparency in our children's education, increase public safety for our communities and reduce burdensome regulation on small businesses," he said in his campaign statements. "During my first term in office, we fought hard to give all communities a voice  — passing legislation to support individuals with special needs, giving parents a greater choice in public education and keeping your taxes low."
This sense of public service took hold of Hilton while he was just a lad.
"At an early age I had public service on my heart for about as early as I can remember," he said. "I love my day job. But what is that thing that I want to leave behind for the next generation and the generation after that? I just feel like God's kind of giving me the time, talent and ability to invest in others through public service and that's kind of my mission field, so to speak."
On his Facebook page, he has an autographed photo where he's shaking hands with President Ronald Reagan.
"The first and only president I've ever met — and still my favorite!" reads the accompanying caption. "Also, the moment I became a life-long Republican."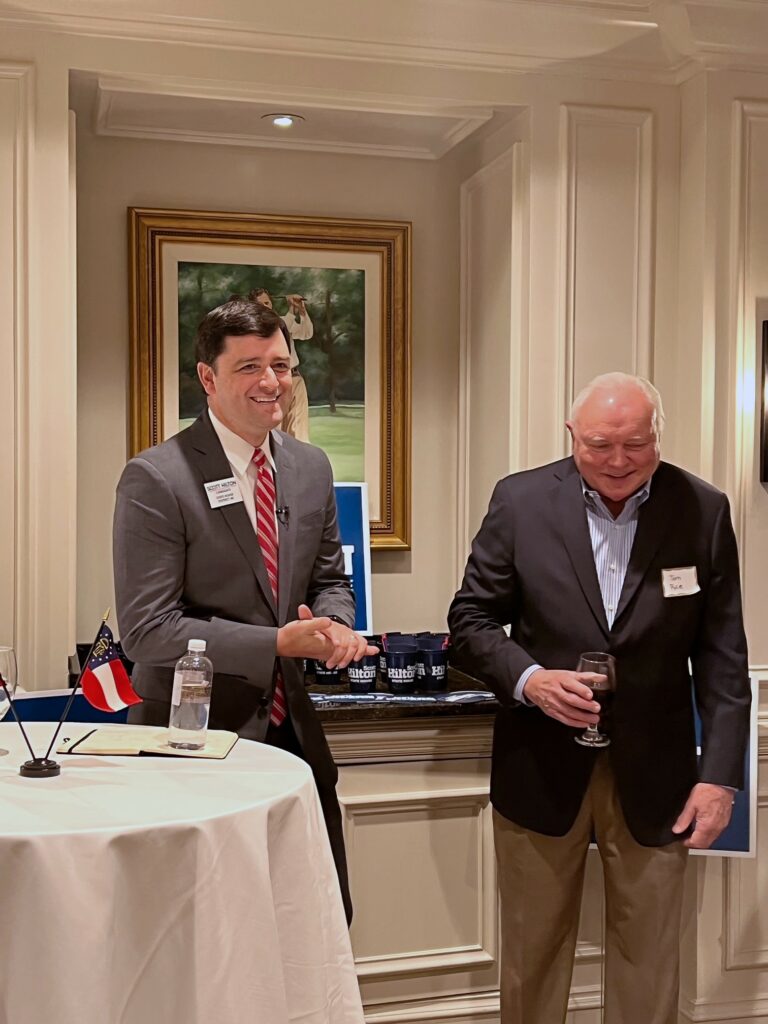 Uniter, not divider
It's that sense of community that propelled him toward public service.
"When we moved to Peachtree Corners, the city was just forming," he said.
Hilton got involved with the issue and a new city was born. That win fueled the desire to help shape the vision for what is now the largest city in the county by population.
Along the way, Hilton also shaped who he is and is unapologetic in his faith and his values.
"The biggest thing you have is your credibility, your brand, who you are, the trust, and you've got to treasure that for sure," he said.
He's held steadfast in his stance on parent's rights – even moderating a panel recently on Public Education policy for Frontline Policy Council.
"As a former member of the House Education Committee, I believe now more than ever, we need to empower parents in decisions that impact their child's education — including curriculum content, school choice flexibility and our School Board structure," he said on his Facebook page. "I am excited to offer District 48 a new type of conservative leadership that builds relationships, solves problems and empowers everyone in our community."
Proven track record
The loss to a Democrat in 2018 isn't lost on Hilton, but he doesn't believe it has to make that big of a difference this time.
"The good news/bad news, I've got a record, so people can see, it's not just words. People can see I'm not afraid to work with the other party or not afraid to get things done. I've got a record on how I voted," he said. "I'm transparent and open book and the beauty about this district, it's small enough that I can go out and knock on a lot of doors. The last campaign I knocked on 3,000 doors — that comes out to about 6000 voters."
Despite the headlines, he said he lost by about 1,000 votes, which he attributes to Stacey Abrams supporters who just voted the entire party on the ballot.
He hasn't gone as far as to term some news reports as "fake," but pointed out that the pundits didn't shed light on all the statistics.
"I feel like news is intermixed with opinion and analysis. And Americans have a difficult time discerning between the two. I encourage our kids: as you read something, try to discern what the author is trying to tell you. Do they have an angle, what is that angle? Is it on the right or the left?"
Hilton said that an analysis done by his team post-election showed there was a significant number of voters that stood for Abrams and went across the ballot and voted for him.
"And for me, that's the testament that people still believe that I'm willing to cross party lines for good people," he said. "And so that's our job this time around is to communicate my record who I am what I stand for, and when that message gets across, I think we'll be successful in November."

Community advocate makes run for state house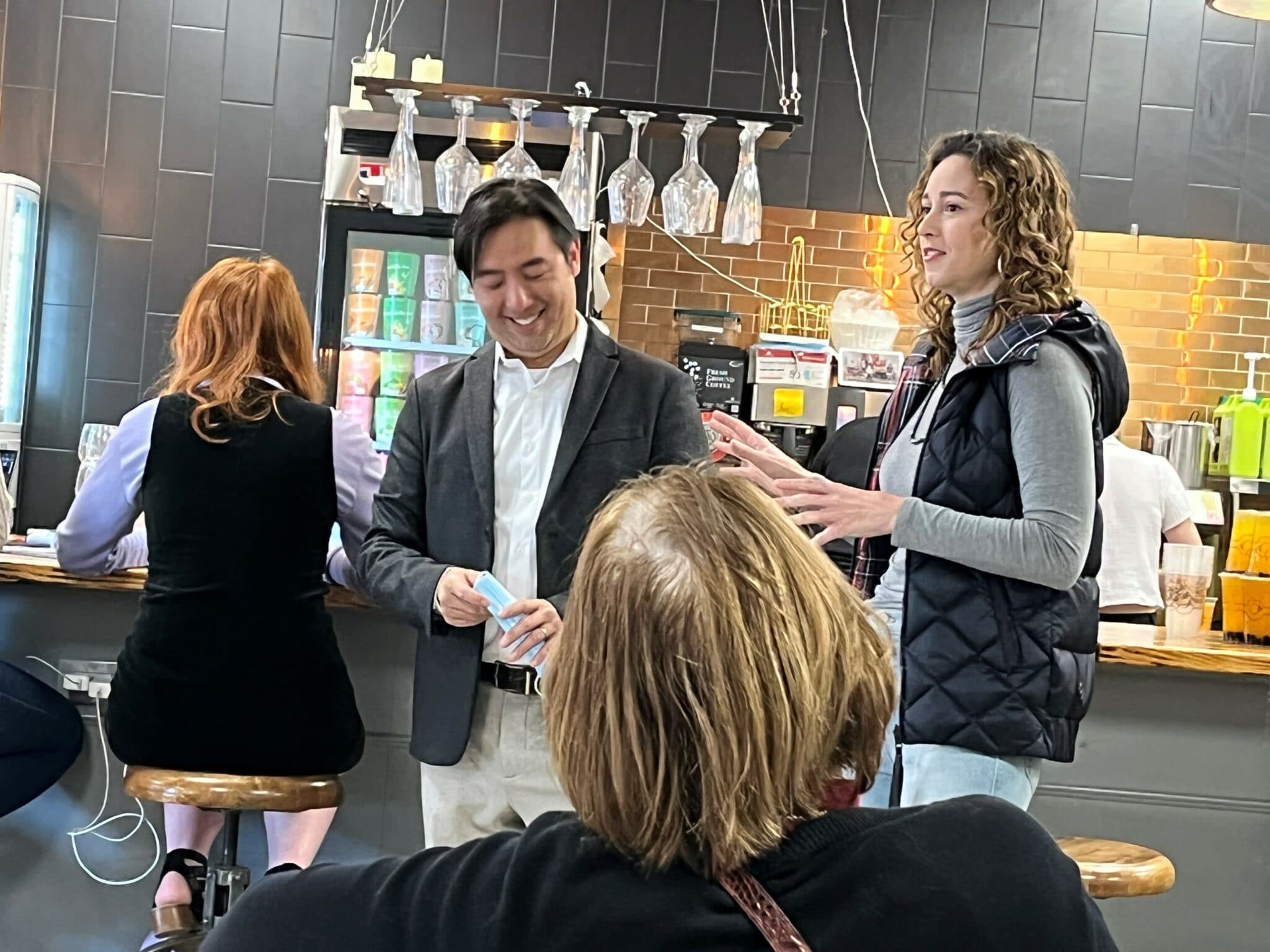 Peachtree Corners Business Owner Seeks House Seat
The route to seeking political office may have been long, but the desire to serve the community has always been a part of Long Tran's DNA. He's seeking Georgia House of Representatives District 80, which used to be District 79 until a new map was drawn. It doesn't include Peachtree Corners but borders it. He is a local businessman — the owner of Peachy Corners Café and a fixture in the community for more than two years. A child of Vietnamese immigrants, Tran says he's just as American as those who founded this country, with the same goals of uniting the nation and the community. He recently spoke to Peachtree Corners Magazine about his run for office.
Despite his youthful appearance, Tran will be turning 46 in May. He's married with two sons, 14 and 10, and credits his wife's career with his move from Columbus, Ohio to metro Atlanta. A certified public accountant, her Ohio-based firm merged with one here, necessitating a location change.
"My background is actually in IT network security. I was doing that for a little less than 20 years," said Tran. The family moved to Georgia in 2010 right around the time of the recession when work in his field began drying up. Staying ahead of the trends, Tran switched to mobile app development.
"This was when the iPhone 3G came out. On the iPhone App Store at that time, there were maybe 40 or 50 apps versus the hundreds of 1000s of apps available now," he said.
Doing that part time, Tran focused on being a Mr. Mom, of sorts, with most of his time spent taking care of the couple's first-born son.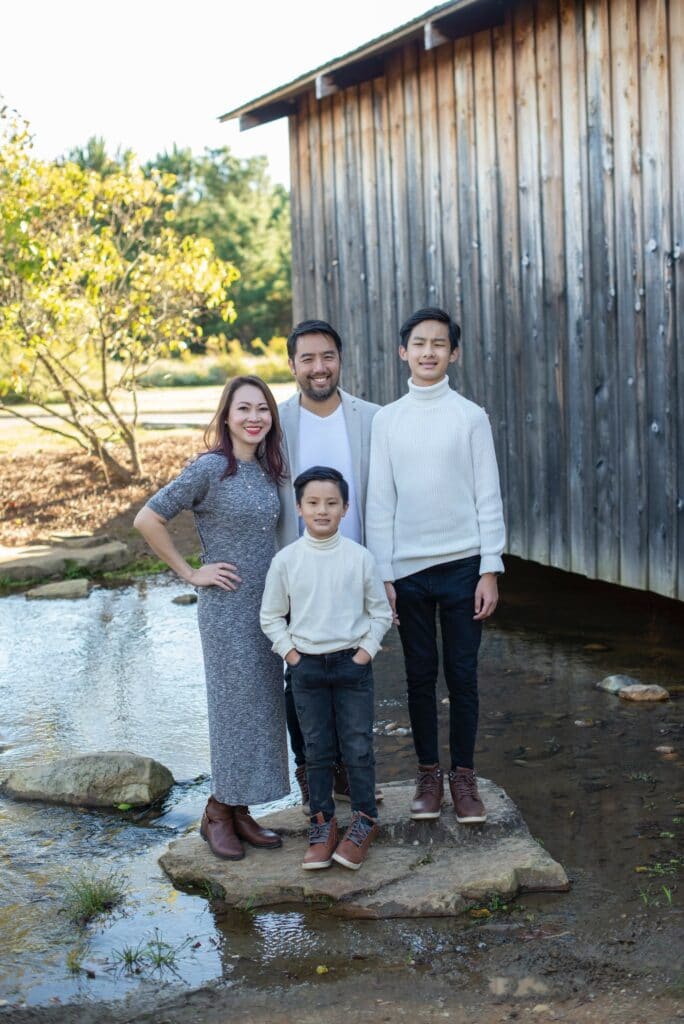 Creating family-friendly space
As any modern parent can attest, it's not easy to find a spot to hang out in between their child's extracurricular activities.
"One day, I was sitting at my son's karate class and sometimes the chronic schedule means your older son goes at, say, four o'clock. And then he's done at five, and maybe your youngest son doesn't have his class until seven, or six. And so, you've got a one-hour gap, but you don't want to go home because as soon as you get home, you have to come back. And there wasn't really a good place to go hang out that had the fast Wi Fi we all need," said Tran. "So, I drove around and saw the location we're in now and thought it would be really cool for a local, independently-owned coffee shop and started the process."
About a month in, the pandemic hit. Since the place wasn't really conducive to pick-up or delivery service or even social distancing, Tran shut down the café four days before the governor's mandate. With a surplus of supplies and a pipeline to obtain more, he began distributing sanitizer, toilet paper and other non-perishable items to hospitals and front-line workers as well as coffee and bubble tea that had a long shelf life but would have diminished freshness after a few months.
From that altruistic act, a loyal customer base began to grow.
"People started calling us and messaging us asking, 'Hey, I have a friend or brother or sister that's a doctor at this hospital, they could use what you sent to the other hospital. Can we make a donation to you to send drinks there?" Tran said. "We used that money to source extra masks and gloves and supplies that we took to the hospitals, in addition to the drinks that we were bringing. And that got us through the worst part of the pandemic. And as soon as the governor loosened restrictions, we started opening our doors."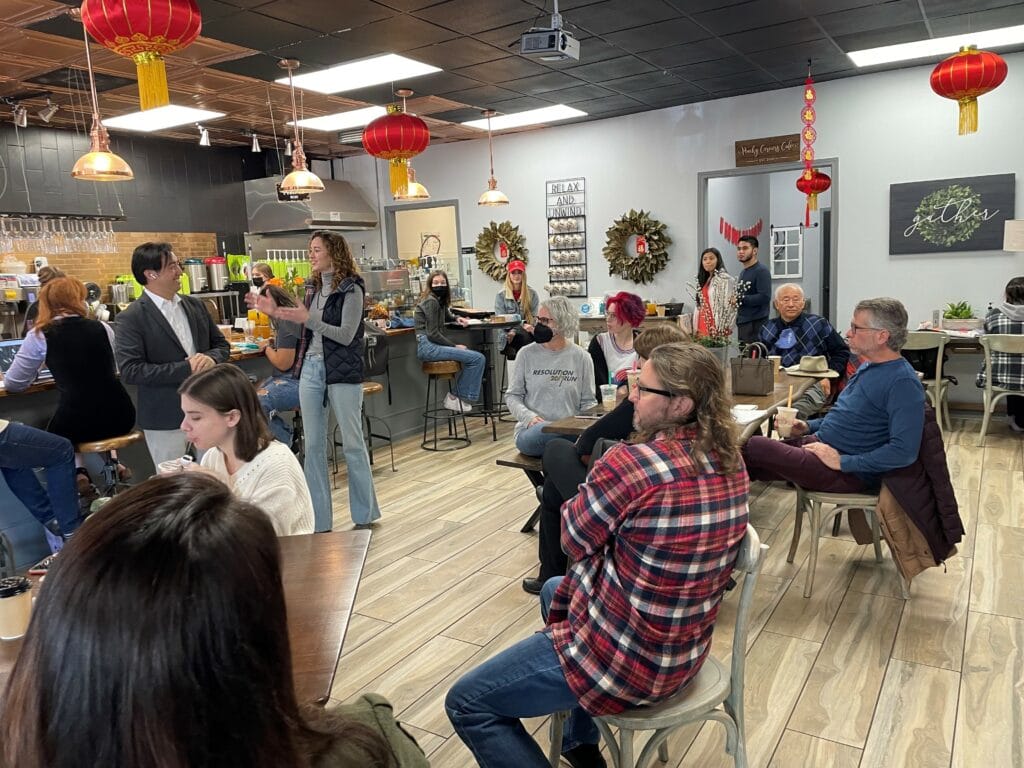 Growing community advocacy
Another consequence of the pandemic was the attacks on people of Asian descent.
"People were attacking Asian Americans, blaming us for COVID," said Tran. "It was happening in New York, Chicago, San Francisco, but not here, and the Asian community felt insulated until the attacks on the spa workers in Cherokee County and Atlanta in March 2021."
Prior to that Tran discovered the Asian community wasn't very engaged and hadn't been as diligent about voter registration and other events to exercise citizen rights.
"I started reaching out to my friends that were Asian American and the Asian-American nonprofits — the Vietnamese, Korean, Chinese, Japanese communities working together to get voter registrations and people out to vote. There were some groups, but there wasn't a big movement," Tran said.
He began working with Asian Americans Advancing Justice to push voter registration, but also ensuring that the community was heard and that they were given facts instead of lies that people were spreading about Stacey Abrams and her campaign.
"We kicked things into overdrive in 2020. Asian American voters in Georgia increased by more than half, I believe," he said.
According to Asian American Advocacy Fund data, there are more than 300,000 registered voters in Georgia who identify as Asian American or Pacific Islander. More than 185,000 voted in 2020. That's about a 63% increase compared to 2016. Although Asians make up about 4% of the population in the state, it's the fastest growing demographic, nearly doubling from a decade ago, according to U.S. Census data.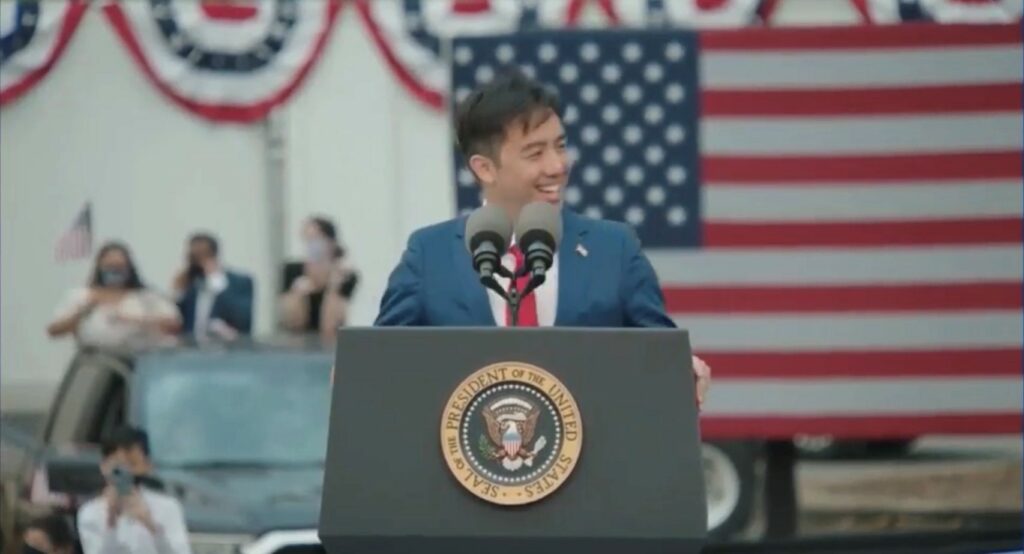 Government for all people
But Tran isn't looking to just strengthen Asian-American presence in state government. He recognizes the importance of diversity and wants to make sure everyone's point of view is represented.
"February 1, the start of Chinese New Year, I made the announcement that I'm going to run for state representative of House District 80," he said. "I'm seeing a lot of support across the board. The first endorsement I can talk about is Beth Moore, a state representative of House District 95, which includes where my store is located, and she was among the first people to reach out to me and encouraged me to run for the new district."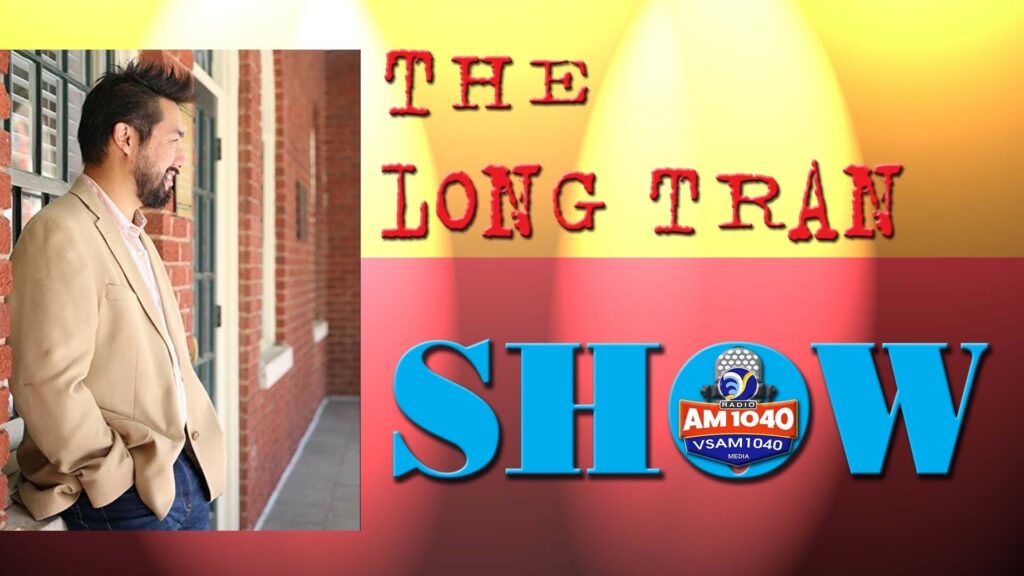 Tran has reached out to the Jewish community and the Hispanic community. He's contacted labor organizations and religious leaders. An unofficial announcement party on Super Bowl Sunday brought a lot of people to his café that he didn't realize were behind him.
"I was expecting about 20 people tops and we had more like 70," he said. "I'm hoping my campaign is a representation of the broad diversity we have, not only in our district, but actually, in Georgia. In Atlanta. We're very diverse. And I want people to see my campaign as one where everyone can truly work together, truly get along, even the more conservative Republicans."
His platform is looking at ways to make public education more efficient, moving toward a livable minimum wage statewide, finding a way to work with undocumented immigrants for a legal status that includes citizenship or something else, and more ways to sustain small business, especially when a crisis like the COVID pandemic hits.
"The relief for small businesses was slow coming. A lot of business owners were forced to close and find other jobs. They weren't able to get unemployment right away. They suffered greatly," said Tran.
Although, if he's successful, his district will be in DeKalb County, Tran wants his Gwinnett County neighbors to know that he'll represent the entire state.
"I've formed friendships with the elected officials in DeKalb, but I've also formed friendships with elected officials in Gwinnett, as well. If I'm lucky enough to make it to the statehouse, I've got people I can collaborate with and work with to fix issues that affect both counties and the state as a whole. And I think that is an important skill and ability that's required because you're not going into the gold dome alone and just yelling, trying to make people do what you want. It's a collaboration, a teamwork, and I'm looking forward to working with the elected officials everywhere."
About GA House District 80 (formerly House District 79)
On Dec. 30, Gov. Brian Kemp signed Georgia's congressional map into law. This map takes effect for Georgia's 2022 state legislative elections. So, there will be some shifting of representation after November.
It is currently represented by Michael Wilensky (D).
The population is 60,655 which consists of 51.1% white, 17.1% Hispanic, 16.5% Asian, 13.3% Black and 0.9% Native American.
As of the 2020 Census, Georgia state representatives represented an average of 59,510 residents each.
The general election will occur on November 8, 2022.