Gwinnett County Early Voting Locations for Peachtree Corners Residents for May 24th Elections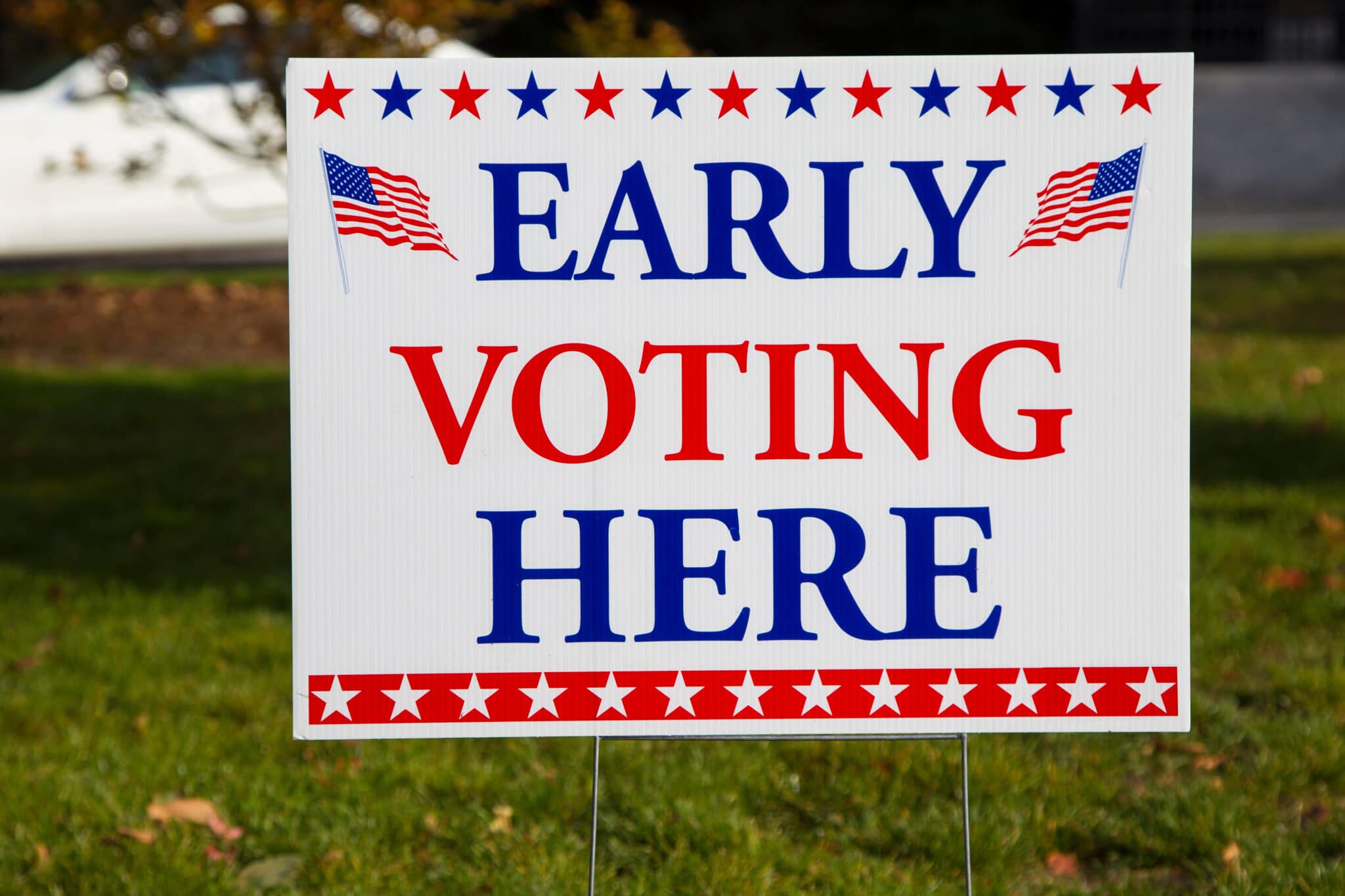 A Talk with Scott Hilton, a Candidate for Georgia House District 48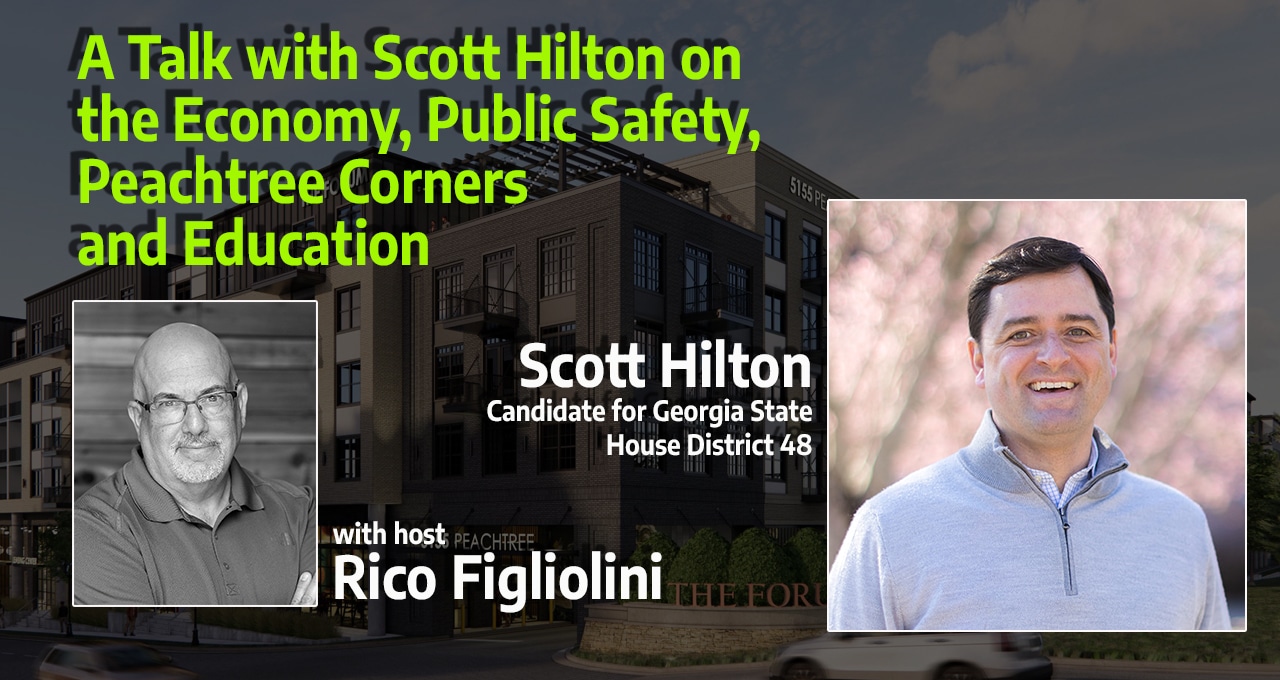 Why is Scott Hilton running for office? What can be done about Georgia's almost 14% inflation rate? What is his view on public safety, education, property tax bills and how will he represent Peachtree Corners? Rico Figliolini discusses these issues and more with candidate and Peachtree Corners resident Scott Hilton.
Listen to "A Talk with Scott Hilton, a Candidate for Georgia House District 48" on Spreaker.
"I love Peachtree Corners. This is where we call home. I love District 48. It would be an absolute honor to serve you again. I'm the most experienced candidate in the race. The candidate that's proven to be able to get stuff done, and the candidate that's proven to be able to listen to both sides of the aisle, be sympathetic to everyone, listen to folks, and really be an effective leader for you in the state. I'm someone who is a common sense conservative, that you can trust and really get behind to fight for you and your families."

Scott Hilton
Timestamp Where to find it in the podcast:
[00:00:30] – Intro
[00:02:17] – About Scott
[00:05:52] – Voting for People over Party
[00:08:32] – Problems in the Economy and Inflation
[00:13:03] – Housing and Education
[00:21:19] – Public Safety Concerns
[00:24:13] – Remote and Hybrid Working Issues
[00:27:49] – Becoming a Smart State
[00:29:08] – Expanded Airports in Gwinnett
[00:29:53] – Movie Industry Incentives
[00:32:03] – Space Ports in the State of Georgia
[00:32:45] – Georgia Tech in Peachtree Corners
[00:34:09] – Scott Asks for Your Vote
[00:35:21] – Closing
Scroll down for Video
Podcast Transcript
[00:00:30] Rico: Hi everyone, this is Rico Figliolini, host of Peachtree Corners Life. This is one of these shows where we're talking to political candidates about the upcoming election and their race. And my good friend Scott Hilton is a candidate for Georgia House 48. Scott, thanks for joining us.
[00:00:46] Scott: Rico, great to be here. Always good to see you. Thank you.
[00:00:49] Rico: Same here, glad to have you on. In the meantime, before we get into that interview, a couple of things, I just wanna tell everyone about our corporate sponsor for these shows and for our publications, is EV Remodeling. Eli is a great guy, he lives here in Peachtree Corners does a great job. You should visit him, he does a lot of remodeling, design to build type work. Just been a fantastic person to deal with. So check out Eli's website, EVRemodelingINC.com. And that'll take you to his showcase page and you can check out what he's done. So before we even get into any of the questions for Scott, I'm gonna pull out some of our lower thirds here, and I'm gonna bring on the map so that people can understand where this district. This is a new house district, 48, first time being run in. It encompasses Peachtree Corners and that lower portion, as you can see, and Johns Creek, Alpharetta, and Roswell. Very big difference on some of the districts that are out there. Certainly this is a district that people have to get used to and may not even understand where they live. And who they're gonna be represented by eventually, but the incumbent, if you will of this newly formed district, which is different from what the incumbent originally had anyway. So I don't even know how that works, because it's so different from what it was before. The incumbent right now is a Democrat by the name of Mary Robichaux, who only was elected, I believe in 2019, if I'm correct on that.
[00:02:15] Scott: 2018, yep. That's correct.
[00:02:17] Rico: So, you're running as a Republican candidate, you won your primary. You had over 6,000 voters come in. I think it was 6,400 votes come in. Granted, it was a contested republican race for some higher level statewide races there. You know, republicans had more votes coming out and like you said earlier before we got on, probably even some cross voting, maybe coming onto that. Whereas a democratic primary, very little voting going on there. I think the incumbent that you're facing had only about 3,300 votes in that primary. But she had no opponent, I think in that race either. So that's just to give a shape to where we are. And now I'd like to discuss a little bit, let some people actually know who you are, Scott. Give some background about where you've come from, what offices you've held and what you've been doing the last couple of years.
[00:03:04] Scott: Awesome. Well, I appreciate, that's a great set up Rico. Always good to see you and talk to you. Love what you do for Peachtree Corners. I know I read the Peachtree Corners Magazine all the time and there's always good info found in there. So for me and our family, we've been in the Peachtree Corners area and in this district a little over 10 years now. We moved here in 2011. And absolutely love it. And immediately was embraced by the community and got involved in public service almost right away. Joining the United Peachtree Corner Civic Association, my HOA board. Ultimately serving on a number of organizations in Gwinnett, including our local Fowler YMCA. And when you raise your hand enough times, people say hey, have you ever thought about, you know, maybe running for public office and the right doors opened at the right time. And I was able to run for what used to be House District 95. And was fortunate enough to win in 2016 and served in the state house for two years. And got a lot of good things done on behalf of families, in the areas of education, special needs, public safety, and was really proud of the work that we were able to get done. Unfortunately 2018 was a challenging year for a lot of Republicans across the Atlanta Metro area. And we found ourselves on the losing end. For me, like I said earlier, public service has just always been in the blood. And so at that time, Governor Kemp reached out and said, Scott, I'm creating a small business commission to look at cutting red tape and streamlining government for the benefit of small business. Would you lead that initiative for me? And anytime the governor calls, you say yes, sir. And so headed that initiative up for him for the last two years. We've got a lot of great stuff done in terms of streamlining government, reducing regulation, and really toward the tail end of our service, becoming a small business triage unit during COVID and helping small businesses with the resources they need to survive and thrive and get past COVID. And I applaud the governor and his leadership in keeping our state open and keeping our economy strong during that very difficult period. I then finished my work there, went back into the private sector where I'm a banker by trade. I'm a commercial banker now with South State Bank. My office is right here off of Spalding in Peachtree Corners. So we now truly do live, work and play in Peachtree Corners. My family is here. And opportunity opened up to run for the house seat again. We're excited about it, had a ton of friends and family say, hey, why don't you go ahead and jump on in, give another shot at it. Senator Isaacson, the late great Johnny Isaacson used to say, the only thing that can get politics outta your blood is the formaldehyde when you've been gone. And it's, it's so true. I found the same with me. I just love the opportunity to help others out. And this truly does feel like a calling.
[00:05:52] Rico: It's interesting. Yeah, I don't think I've ever met a politician, like you said that doesn't come back in or anything. I mean, they, you have to die in this essentially pretty much. It doesn't leave. You answered one of my questions about why did you decide to run again? And that, that's good. You know, you've lived here for quite a while. I've seen you at Light Up the Corners, you know, Glow Run and I've seen you at other events. Of course, you've been on the YMCA board. So you've been involved in the community quite a bit. You know, you've done, I believe a decent job out there. Of course, you know, being a Republican, there are competing issues, right? People believe in certain things and they, some of them will hold true to those issues that they believe in. But overall, I believe that you've probably done a decent job out there when you were in office.
[00:06:38] Scott: Yeah, I think Rico, one of the things I'm most proud about is even though we ended up losing in 2018, as we kind of broke down the data around what happened it was amazing to me to see a thousand people check the Stacy Abrams box and then went over and voted for me on the Republican side. And I think it just kind of speaks volumes to people really picking person over party. And that's kind of our message this time around as well. You know, you can really trust me to listen to you. We may not always agree on the issues, but I'm going to be open, accessible. And like I said, really listen to you. And people admire that and they want that they want more of a uniter in politics than a divider. And that's what I aim to be. And again, my goal this time is to, yeah, whether you're Republican, Democrat or somewhere in between I'd love to be your candidate.
[00:07:25] Rico: It's interesting. Politics is local. I mean, as you go up that ladder towards the Senate race and then the national races, things do get picked apart. And probably even more so now. I mean, if we look at what the New York Times just put out a few days ago about Democrats fretting over the race between Abrams and Kemp. That there's not enough enthusiasm there right now. And that they're actually afraid of what you're saying, that people will jump that ballot. And vote for Kemp and then come back and vote for Democrats on other races or Republicans. More splitting of the ballot than ever before, maybe even in the state of Georgia for this type of race. At least from that top down.
[00:08:02] Scott: I think Georgia's really unique in that standpoint, they talk about how we're a purple state, but really a state that votes for good people. You saw Kemp in the primary get 70%. That was huge, you know? And I think as I talk to voters, a lot of them are looking at his record and yeah, maybe in 2018 they said, ah, I'm not sure. But they've seen what he's done and how he's managed. And I think that's why Stacy's having a tough time is, it's hard to argue against the record he has in terms of keeping our state strong, safe, and on the right track. So we've got a good message this time around.
[00:08:32] Rico: And I think he's avoiding the Trump trap, if you will, also. Trump's not my favorite person to say the least. I don't have a problem saying that out loud. I don't think he's fallen into that trap really. He's his own man, it seems at least. So whether I agree with some of his issues or not is a different story. But for the most part, I believe he's done some good things. And he's planning to do some more it sounds like. Now biggest issue right now, aside from some of the social issues, which we could get into debates over abortion, for example, and stuff. That's a very emotional type of debate I believe. So that's a debate I'd rather leave off this particular talk because it's just a very emotional type of thing. I think. It deals with beliefs, when life starts, we can agree to disagree about certain things. So let's leave that aside for a minute, even though that's an important issue, and then you can state where you stand on it. But I really wanna talk about the problem with inflation right now and the problem with the economy right now. So you have, originally there was high gas, that's coming down. Now, I don't know if that's coming down for any good reason or if that's gonna go back up as we get into the Fall again. We have 40 year high inflation in the state of Georgia. I mean, I know when I go shopping at Ingles or Publix, the price is like, where are these prices coming from? Food's a lot more expensive than it used to be. There's just things hitting the pocketbook with people. And even businesses not able to hire, even with that, not able to hire enough people. Whereas before they would never advertise the per hour job rate, let's say, now I see it plasted on windows, $15 an hour start. That would never have been put up there. And every business person I talk to, I mean there's a restaurant, fairly big restaurant that's supposed to open on Peachtree Parkway that's not opening yet because they're afraid to open right now. Because there's not enough workers to staff the restaurant. Okay. So there's stuff like that. So tell us, you know, what do you think can be done? I mean, what can be done on a state level? That's where you would be, so what can be done on a state level to combat that inflation?
[00:10:39] Scott: That's a great question. Yeah, and Georgian's unfortunately are really suffering the consequences of, we really overacted in Washington DC, overacted in terms of when Biden was sworn in and passed a number of spending bills that really, if you look at the US money supply, there is so much money out there that is just driving inflation to all new highs. And we're unfortunately going to be suffering the consequences of that for at least the next year or so. And I know our families face it. Every time we go to the grocery store, it feels like we're paying double what we were before. And so, what does that look like at a state level and how do we address that? So right now, because of all this spending, Georgia is actually, since we've done so well and budgeted so conservatively and done a fantastic job. We're sitting on a lot of excess cash at a state level above and beyond what we need in our rainy day reserve. So the state keeps a rainy day reserve in case we have another COVID or economic shutdown. We have a few billion dollars above and beyond what we need to keep. And so the decision point for voters is do we elect someone like Scott, who's gonna look at those resources, allocate them responsibility, even return a lot of them back to the taxpayer to help them combat inflation. And so that's one of my campaign promises is listen, Georgians need more dollars in their pocket to kind of help combat some of this. The doubling of gas and grocery costs, et cetera. As opposed to kind of further expanding the size and scope of government. Number two, you know, a lot of the pain has come through supply chain issues. And we really need to focus in on, we've got a great airport, a great port in Savannah. Let's continue to invest in those assets so that we can avoid ever having to go through those supply chain disruptions again. And then thirdly, workforce development. I hear the same thing that you do from all business owners that I just can't find people. And if I do, I've gotta pay them outrageous rates. And so we've got to strengthen, enlargen our workforce. And so that comes down to education that comes with reequipping workers who maybe were in one industry and want to switch to another. And so I'm the candidate that has proven that I can get stuff done. And we'll get down there and do that again, to kind of lessen the burden of policies that we're facing from DC that are having real world impacts on some of the families right now. I mean, it's easily the number one issue that I hear at doors is Scott, we've got to do something about inflation.
[00:13:03] Rico: Right. So talking about inflation, talking about what a state can do and stuff. I just got my property tax bill. I can't even, I can't even like, it's just like, they can say they're not raising the millage rate and they are right. But when they assess the property that much higher and essentially have increased my tax just by valuation, nevermind by raising the millage rates. It's ridiculous. So now I understand there may be some support for Governor Kemp's $500 property tax rebate for 2023. That something he's proposing. Obviously we don't know if he's gonna be governor next year. The assumption is he may be, he may not be. Is this something, I don't even know if this is something that Democrats would actually support? You would think that they would, but I don't know. Is this something you support? Do you see this as a value thing? Do you see this as a reasonable thing for property owners? Residential? I'm assuming versus commercial.
[00:13:54] Scott: Yeah, that is correct. Yeah, so Governor Kemp has proposed this property tax relief, which I think is fantastic. Yeah, I mean all of us, we're not selling our houses, so we're not realizing the equity that we have, but the tax bill just goes up on the value. A lot of that again is driven by inflation. And so I fully support Governor Kemp's property tax relief. It's something that's impacted again, our family with so many others across the district that I hear about. And so I think that is the difference. Again, as sort of you evaluate the two parties this November. I know my opponent has voted against some budget items that would've provided that kind of relief to families. And so yeah, as voters evaluate who they support in the polls. You know again, rather than kind of grow the size and scope of government. I want to return your tax dollars back to you in the form of relief on your property taxes. And so I think it's just a prudent thing to do. Government is not in the business of making a profit. And so if we can help everyday folks out all across the spectrum, I think it makes absolute sense.
[00:14:53] Rico: Alright, cool. And my other two cents is, I would love to see a cap on these things too. There's no reason just because evaluations have gone as high as they are, that these assessed values are that much higher. It's like, I think some of them are like 20% increase. That's just crazy. Especially if you're retired. If you're a retired person, which I'm not, but a retired person having to deal with that. It doesn't make sense to me. Residents moving to Peachtree Corners because of our excellent schools. There are a lot people coming to Peachtree Corners. There are, my phone is either phone calls or text messages or emails or letters, of people just saying, are you ready to sell your house? We've got a cash offer for you. I'm just getting a little too tired of that. But apparently there's not enough housing in Peachtree Corners. So I don't know what's, what is going on and how do we address some of these housing issues and make sure that our schools remain good quality schools, either through funding or programs. So tell us a little bit where you are with that.
[00:15:53] Scott: It's a great problem to have. Like you said, I know personally we moved to Peachtree Corners because of the great schools. And so a lot of, you know, good education, that's what drives businesses moving here, people moving here. We've got to keep them strong. And so when you ask me kind of what my platform is, it's number one economy, we've gotta get that fixed. Education, got to keep our schools strong. And then public safety, we have to keep our area safe. But yeah, in terms of education, we've had some difficult past couple years, right? So with masking of students, keeping folks at home, it's been challenging. And a lot of our students are behind and we've gotta figure out a way to get them caught up. We've gotta figure out a way too, to give parents more power in the decision making in regards to their kids' curriculum ,the requirements in terms of how they go to school, what the school's requirements are there. We've gotta keep our schools safe. I know the governor has invested millions and millions of dollars in keeping our schools safe. But we also have to empower our teachers as well. You know, so many of them have to teach to the test and there's so much bureaucracy. We've got to remove a lot of that red tape and let teachers get back to what they do best, which is teaching. I previously served when I was in the house on the last time, I was on the education committee and was the leader in passing a charter school bill to increase the number of charter schools that we had in Georgia, giving parents more flexibility and choice in their child's education. It shouldn't be a one size fits all model. Every kid is different. Every family is different and we've gotta make those options available to them.
[00:17:21] Rico: What would you do for public school wise, also? Specifically, as far as program improvements or other things within the public school system, even. Are there any specifics that you would recommend?
[00:17:33] Scott: Well I, again, I support what the Governor's done. And I think there's still more room to do in terms of teacher pay. You know, one of the big things he did, is he did a dollar raise rather than a percentage raise. And what that did is that rewarded some of our newer teachers. You know, we need to really focus on the pipeline of younger teachers coming in. I think we've lost a lot of that and there's been a lot of turnover. And we're losing some of the best and brightest talent that we have in the state. So I would focus on how do we attract newer teachers into that K-12 environment. But then I also want to focus on higher education as well. That shouldn't be a one size fits model too. We've seen a lot of kids go off and get a four year degree expecting a, a job of some type after that and it just doesn't happen. And so we've been kind of trained that, you know, you've gotta go through that. Well, that model doesn't fit everybody. We have tons of technical colleges, schools in Georgia that I want to promote some more that teach you real life skills that you can take to either start your own business or have a real life skill that you can add. And so that's part of that workforce development that I mentioned earlier that'll really help companies who are looking for good talent but it's just not out there. And we've gotta bring more of that talent to our state.
[00:18:43] Rico: I think that's a great idea. My youngest son went through Paul Duke's Stem. I took a tour through there, we did a couple of articles in the magazine about the school, about their 3D printing about this certification within the school system where these kids essentially can graduate and actually go get a job because they've been trained in CAD software and 3D printing, and they can actually go out and get a job. He was, got into that school for the first year and then COVID hit. So interestingly enough, they were digital, they had digital Fridays a lot. So school, four days a week with the digital Friday. And for the last two years, sophomore and senior year, he was essentially out of the school, he was learning from home. And then his senior year, he was actually on the GSU's Dunwoody Campus for all his courses. So he's like 38% through ready. He just started Kennesaw, but he's 38% through his degree practically. I mean, that's the benefit of hope. That's the benefit of some of these schools and digital learning. But like you said before, it doesn't always help everyone. Younger kids, their reading level is shocked, some of these kids.
[00:19:46] Scott: Yeah, and it really pains me. We had these digital learning days and we still have them in Gwinnett and it drives, it frustrates me to no end. Because I don't know about other parents, but it is really difficult with younger students to have them sit in front of a computer all day and try to learn. And there's some families where both parents are working and it's just not possible and it's not, it doesn't work. And so kids need to be in school learning. You know, again, another way to kind of differentiate between me and my opponent. I mean, that's kind of a, my core belief is that we need less of, you know, behind a computer. Not everyone has access to a laptop or internet.
[00:20:21] Rico: Would you believe in more hybrid? You know, the willingness to adapt, like you said, there's a choice you want to give, right? Charter school is a choice. So why not choice in the school, public school system, whether you want to have a hybrid learning where it's three, four days a week in class, a day or two digital. If the parents would like that, if the kid, some kids work better that way. It's an odd thing, right? And some kids work better being in a class in front of a teacher, it's just the nature of the beast. Everyone learns things different, right? Some people learn better with videos. Some people learn better from reading a textbook.
[00:20:54] Scott: One of Georgia's largest high schools, and one of the largest charter schools in the state is the Cyber Academy. It's all online. That was even pre COVID, it was all online. And so for some students who a classroom doesn't work, they'd prefer online. That's awesome. We need to have those. Essentially we need to have every channel available for every student. Becau se like I said, not every student is widget, they're all different and special in their own way. And we ought to be able to accommodate that.
[00:21:19] Rico: Cool. Now we were talking a little bit, you mentioned safety before. And of course, Uvalde, everyone knows that, I think now. And it's sad, the things that they went through. Over a hundred officers there and yet for an hour, those kids just unbelievable. I just don't know what was running through anyone's mind at that point. Now we in Peachtree Corners, so I mean, these things can happen anywhere. Because it only takes that one time, right? We're fortunate in the City of Peachtree Corners to be able to have certain things going right? There was that shooting at the QT that was essentially solved to some degree and quickly because of cameras, because of Crime Center in the Cloud type of operation. Because things were able to be found here and in Atlanta, through these technical online and in the cloud searches. There's a lot of that going on. We don't have our own police force, the City of Peachtree Corners. We have Gwinnett police that we hire to do our work. You know, where do you see safety, as far as what you believe should be brought back into local, into a city like Peachtree Corners? There's a lot out there, right?
[00:22:24] Scott: Yeah, it's huge. I mean, you mentioned that QT shooting. I think that was a wake up call for a lot of us, you know? It's certainly been an issue in Atlanta and the problem is, it's starting to impact our area. Certainly Buckhead has been struggling with it and it's kind of creeping up our way. And so yeah, we have a lot of district attorneys and prosecutors you know, democrat prosecutors down in Atlanta who are not enforcing a lot of this stuff. And folks are getting back out on the street and yeah, the QT thing was scary. Because it was folks that managed to steal a car down in Atlanta, drive up here and an incredible young man lost his life because of it. And it's horrible and it's a tragedy. And so, you know, we moved to Peachtree Corners for a reason. For the good schools, the business, and public safety. And so yeah, we've got to elect folks who care about that. We don't need to be become a police state obviously, but we need to be diligent about enforcing our laws. And, you know again, another differentiator between me and the opponent is, you know, I'm gonna vote in favor of a lot of laws that restrict the street racing and some of that stuff that's plagued the suburbs. You know, folks stealing packages off your porch and all that. Just some of the nonsense that's out there. While my opposition may have voted against that, I'm gonna be in favor of that because I think having a strong community is the underpinning of a lot of things. And so yeah, I think that's incredibly, incredibly important. And it's on a lot of folks' minds. I mean, it's just, we're seeing this boiling of the pot of more and more activity. And if you put up with it, it's kind of the broken window syndrome. And that's what you see in Atlanta now. I mean, it's pretty eyeopening to me. Every time I go down there I, you know, see office vacancies and businesses starting to move out. And our capital city in the state cannot go that way. I mean, we were the home of the Olympics. We've gotta keep Atlanta strong, prosperous, and then, so that'll be part of our job.
[00:24:13] Rico: I'm curious what you think as an individual, as a citizen about remote work. What I'm seeing right now is that a lot of these businesses, not necessarily here in Georgia, although some of them too, are really wanting people to come back to the office full time. No remote work. The sad to say part is that the employee has become more powerful, if you will, than the employer over the last few years. Which is a good thing. You know, I think that's a good thing. And now, because inflation, because of unemployment, may end up rising now because of what's going on with the fed reserve and the raising of the rates. The employee may be losing some of that leverage they have, to a degree. I mean, do you think people should be going back to work? Like, do you believe remote work is okay or hybrid of that? How would you solve that employee issue that these companies are facing without removing the freedom that some of these people have?
[00:25:08] Scott: It's a great question. You know, from a state perspective, I don't think the government ought to be dictating, you know what private entities do with their employees. I think it should be up to the companies and their shareholders and employees. I will say how it impacts us at a state level is when we think about transportation, you know, that's one of our biggest items we spend on in our $30 billion budget. And I know Peachtree Corners and Gwinnett at large has had a number of votes on Marta and other things over the years and if COVID taught us anything is that we need to be really innovative and rethink how people move around. You know, and you're right Rico. Now you can work from your home, you can go into the office for a couple hours. It's really kind of changed what transportation looks like in Georgia. And so we've gotta be forward thinking about that and how people are gonna be moving around in the future. But you're right, there's gonna be some pretty real world consequences in terms of folks losing jobs over the next, you know, 12 to 18 months. And that's gonna impact a lot of people. And again, going back to that retraining and educating and equipping folks with new skills to allow them to get immediately back into the workforce is huge. But yeah, in terms of government mandates and stuff, I err on the side of you know, I think businesses and their employees know best what the best setup is for them. I know personally with three kids at home, I enjoyed going back to the office and having a little bit of quiet and stability in our office. But that was the decision that, that we made. Yeah.
[00:26:29] Rico: Right, right. Yeah. Everyone has, I mean, I've been working from home for a while. So it does, and it's a great opportunity for when my kids were in for the most part. I have three, so one of, one of them is still here. The other one's up in school and the other one lives on his own with his girlfriend. You know, having them down for lunch and breakfast and it's all good to a degree, right?
[00:26:49] Scott: Well, I think one of the things that at a state level also we've been talking about, and I think that what the Georgia house and the Governor have done a real good job on is rural broadband. So right here in Georgia or in Atlanta and Peachtree Corners. We've got just about all the internet we need, but there were some sad stories about folks, you know, out in rural parts of our state went all digital having to drive to their local Wendy's and piggyback off their WiFi in order to go to school, you know? And so we've gotta figure out and we've got the dollars to do it now, to get internet to parts of the state where, especially school-aged children really need it.
[00:27:23] Rico: Aren't the federal dollars, didn't that come in through federal dollars to the state? So then they can allocate it where it needs to go?
[00:27:30] Scott: Yep, that's exactly right. So Georgia, the Governor's Office, Office of Planning and Budget is doing that grant process right now to get those dollars in the hands of folks who can build kind of that last mile connectivity. You know, internet now is really kind of the new highway. And you've gotta build out these fiber optics to homes that before we weren't able to reach.
[00:27:49] Rico: You know, we're at sort of tail end of the interview, but I'd like to hit on a few different issues that we weren't really thinking about, but things that come to my mind. What do you think about the autonomous vehicle stuff that we're doing here in Peachtree Corners? Do you think the state should get more involved in creating a smart state? We have a smart city here. I mean, how much? And we've had the smart city, I think it was the smart expo. That was the world expo that came here, I think it was last year. You know, what do you think about that? Getting more businesses that are that type of tech oriented?
[00:28:20] Scott: I'll tell you one of the very first bills that I'm going to sponsor when I get down there is called a regulatory sandbox. And what it is, is if you're a new startup business, you operate in a sandbox essentially free of any type of regulation to allow you to test out innovative technologies and do things that are next level into the future. You have very few customers, you impact very little folks, but you all, you kind of work out. And then what happens is the government kind of works alongside you and figures out what the right mechanisms are from a regulatory standpoint. But it helps spur innovation, like a lot of the, what we're doing at Peachtree Corners. So yeah, I am all behind that and I'm all behind, they've done it in a number of other states. Arizona, I think Minnesota, these regulatory sandboxes, where you kind of play, you figure it out, you innovate, and you create new business and new opportunities. I think it's fantastic.
[00:29:08] Rico: I love that idea. Great idea. What do you think about, I know we have Heartfield International, do you think Gwinnett needs an expanded airport to be able to take on more traffic here?
[00:29:19] Scott: That's a great question. I'm a big believer, I think Atlanta's doing a fantastic job with its current airport right now. It's the largest in the world, so. If it's not broke, don't fix it is kind of my position. Yeah, I'd love to have something right here in my backyard. But no, I think Atlanta's doing a good job right now. Yeah, I mean, there's been some discussion over the years in terms of, should the airport authority be managed by the state or the city? Frankly, I don't know enough about the pros and cons of each to give you an educated opinion, but I think that would be something to look at or consider, but a second airport in my mind, at least doesn't make sense at this point.
[00:29:53] Rico: Okay. What about movie incentives? The movie industry, movie entertainment industry has been, we're the Hollywood of the east coast, right? More productions being done in the state of Georgia then almost any other state in the Southeast. Do you think that should continue? These incentives have really helped build, not just bring in these movies, but build all the peripheral infrastructure around it. Caterers, all the you know, electricians, the woodworker, everything, hotels, stay and all that. Do you think that we should continue with that type of incentive?
[00:30:27] Scott: That's a great question. So just philosophically, I'm not in favor of the government kind of picking winners or losers in terms of certain businesses or industries. You're absolutely right. The film industry has been a huge boom for our state and that's fantastic. But it really seems kind of haphazard to say, let's get behind film or healthcare insurance companies. I think we, as a government level, we ought to create a level playing field and let folks kind of compete to come here. Georgia is the number one state to do business, really in my mind, I don't think we need to throw stuff out there to attract folks. I will say in terms of the film industry in particular, I do think that legislation needs to be tweaked a bit. We have a fairly large unfunded liability as a state right now of folks, these tax credits that we've offered that have been claimed but have not been sent into receive their money yet. And so the state has somewhere in the neighborhood of a couple billion dollars in tax credits that haven't been claimed. And so that's, that's a liability on our balance sheet. We haven't put a cap to it. So people can claim as many credits as they can, and that liability continues to grow. So if we were to make changes, that would be something that I'd be interested in tweaking.
[00:31:35] Rico: Okay. I think there was one other change I'd like to see probably on that one. And that is that people can sell, companies can sell their tax credits to other companies that are not shooting in the state of Georgia. I think that's ridiculous.
[00:31:47] Scott: Yeah, that's why I talked about the unfunded liability. If we have folks who have nothing, you know, these film companies, their tax liability is in California. So the tax credits have no value to them in Florida. So they then sell it. And we've got Georgia taxpayers who have tax credits that haven't been claimed yet. So, yeah.
[00:32:03] Rico: So that's, that's crazy. I agree with you there. A space port. I know there's a thing on the coast that wants to be, I think it's in Camden county there. We want to be a space state almost, I guess some, in some people's minds. Do you think that maybe Elon Musk should be planning a space port in the state of Georgia? Do you think we should be doing something?
[00:32:22] Scott: I think it's exciting technology. I do know the voters in Camden kind of overwhelmingly voted against it. But I'm in favor. I think Georgia lends itself just where we're located. We've got the coast there. We'd love to compete with Florida on that. So if it's not Camden somewhere. I think Camden does lead itself naturally to be a space sport, but again, that's for the locals to kind of figure out if that's something they want in their backyard.
[00:32:45] Rico: Alright, cool. I think we've gone through most of what I wanted to get through. Well, maybe one more thing, one last thing based on that list that I just gave you and that's Georgia Tech. I know that Georgia Tech is doing Coding Camps at Curiosity Lab in Peachtree Corners. Love to see what would happen if Georgia Tech decided to do a satellite campus here in Peachtree Corners. I mean, I think it would be a natural extension for them. Is that? I don't know if the state gets involved in that type of thing. You know, based on Intuitive Robotics buying five buildings, essentially setting up a biotech campus for robotics, for medical robotics. Does it make sense for us to lure, the city of Peachtree corners to lure a college, a university like Georgia Tech to build a campus here in Peachtree Corners. Any thoughts personally?
[00:33:28] Scott: No, I think it's fantastic. And yeah, I'd do whatever I could to make that happen. I think just given our city's history with Paul Duke and his connection to Georgia Tech, it makes all the sense in the world. Especially what we're doing with the Innovation Lab and everything here in Peachtree Corners. So yeah, the Board of Regents is really the important entity to make that happen. I've got a lot of connections there, obviously. And yeah, if that's something that both sides have an appetite for, I would be happy to help facilitate that and make it happen.
[00:33:54] Rico: Great. Thank you, Scott. You've been very patient with me and all my questions. Before we leave, I'd like you to tell everyone, you know, why they should vote for you, when the date is and ask for the vote essentially. And where they can find out more information about Scott Hilton.
[00:34:09] Scott: Yeah, no, I appreciate that. And Rico, thank you again for your time today. I love Peachtree Corners. This is where we call home. I love District 48. It would be an absolute honor to serve you again. I'm the most experienced candidate in the race. The candidate that's proven to be able to get stuff done, and the candidate that's proven to be able to listen to both sides of the aisle, be sympathetic to everyone, listen to folks, and really be an effective leader for you in the state. I'm someone who is a common sense conservative, that you can trust and really get behind to fight for you and your families. You can learn more about our campaign at ScottHiltonGA.com. And on there, you can click on a map to be able to scroll in, to see exactly where you live in the new district. You can sign up to volunteer. Contribute to the campaign or get a yard sign. Early voting starts Monday, October 17th. I think Pinckneyville Community Center is probably the closest one to us here. That'll run for two weeks, Monday through Friday and on weekends as well. We encourage you to go in, vote early and get that done. But again, I ask for your vote, early vote and your vote on November 8th. Again, thank you so much for your support. It would be an honor to serve Peachtree Corners and our community again. Thank you.
[00:35:21] Rico: Scott. I appreciate your time here. Everyone, check out Scott's website and information where he stands on the issues. You can find out a little bit more about him there. Certainly if you have questions for Scott, please direct them to Scott. Because he's been great about answering all sorts of questions and he is local. So if you're not gonna ask you won't know. And be diligent, you know, be aware of what politics, you know, you like you don't and where you wanna vote. And don't just stick to one party because you feel that's the party that you feel overall works for you. You have to really look at the issues and the local candidate running. So Scott, thank you again. I appreciate your time. Hang in there while I say goodbye to everybody. Check out LivingInPeachtreeCorners.com. That's the Peachtree Corners magazine website. Our latest issue is out. We're working on next issue right now. If you have any interesting stories, feel free. Send it to Editor@LivingInPeachtreeCorners.com. Always looking for good ideas to write about, good stories to tell. We're curating things. Check us out online on Instagram, Twitter, Facebook we're there. And these podcasts of course, and thank you again to EV Remodeling, Inc. For being a sponsor of these programs. Take care guys. Be safe.
Former state Rep. Scott Hilton, a known entity, looking for State House win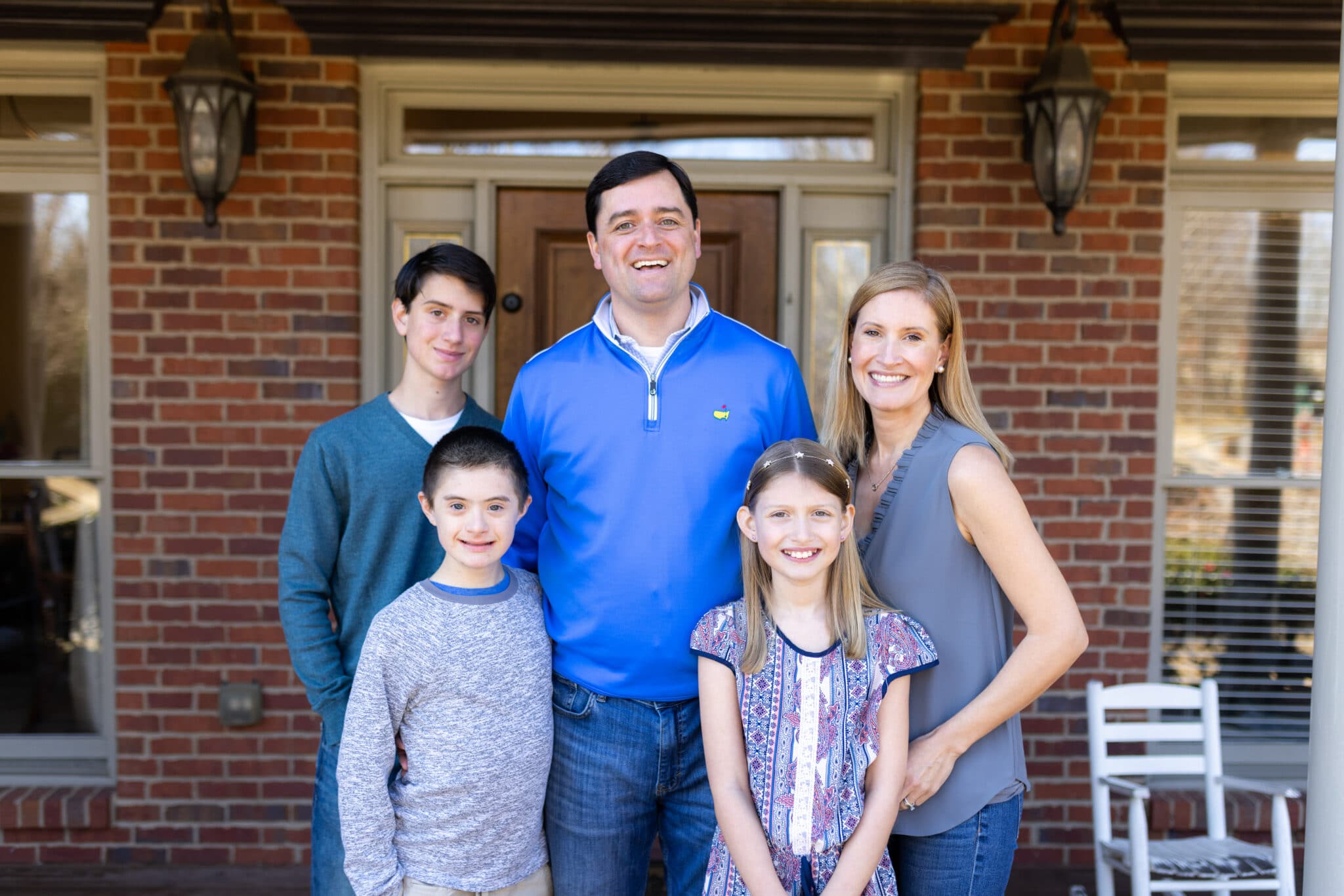 Scott Hilton, former Georgia Representative for House District 95 is running for the House District 48 seat with an eye on bi-partisanship and inclusivity.
In perhaps the most diverse county in Georgia, during a time when voices for inclusion and minority empowerment have become the influencers, can a white conservative Republican win an election?
Scott Hilton believes he can.
Unlike many on the November ballot, he's already proven that he knows his way around the State House from having been there before. Hilton was a member of the Georgia House of Representatives, representing District 95 during 2017 and 2018. He ran for re-election but lost in the general election to current seat-holder Beth Moore.
With re-drawing of district lines, Hilton is now in the race for Georgia House District 48, serving the communities of Peachtree Corners, Johns Creek, Roswell and Alpharetta.
He hasn't rested on his laurels and longs for the days when Gwinnett County was solidly red, he told Peachtree Corners Magazine in a recent interview.
After 2018 elections, Hilton said he was ready to go back to his day job of banking.
"And the governor called and said, 'Hey, you're good. I need you. Would you come work for me?' And so, … I worked for Gov. Kemp. He created a commission called the Georgian's First Commission. Our job was to explore ways to cut red tape for small business."
Hilton said he spent 18 months traveling the state, figuring out where the "rub was, and where to eliminate, reduce and streamline state government."
After that, ee wrapped up that work and went back to the private sector with South State bank until friends urged him to put his hat back in the ring. Although he certainly hopes for a different outcome, he's not convinced that it's an uphill battle.
"Looking at national politics, [this area] is more Democrat," he said. "I'm assuming that on the local level, there's still … a lot of Republican support."
He pointed out that demographics in his district show about one-third Republican, one-third Democrat and one-third independent. He believes that more than party affiliation, local voters are looking for candidates that can move the needle on personal issues.
I focus on "things like living wages and minority representation, stuff like that. … I think the I focus on "things like living wages and minority representation, stuff like that. … I think the district is looking for someone who will listen, work hard, do the right thing when no one's looking. And then just make wise decisions that are pragmatic, that get things done, that put people over politics," said Hilton, adding he embraces the diversity.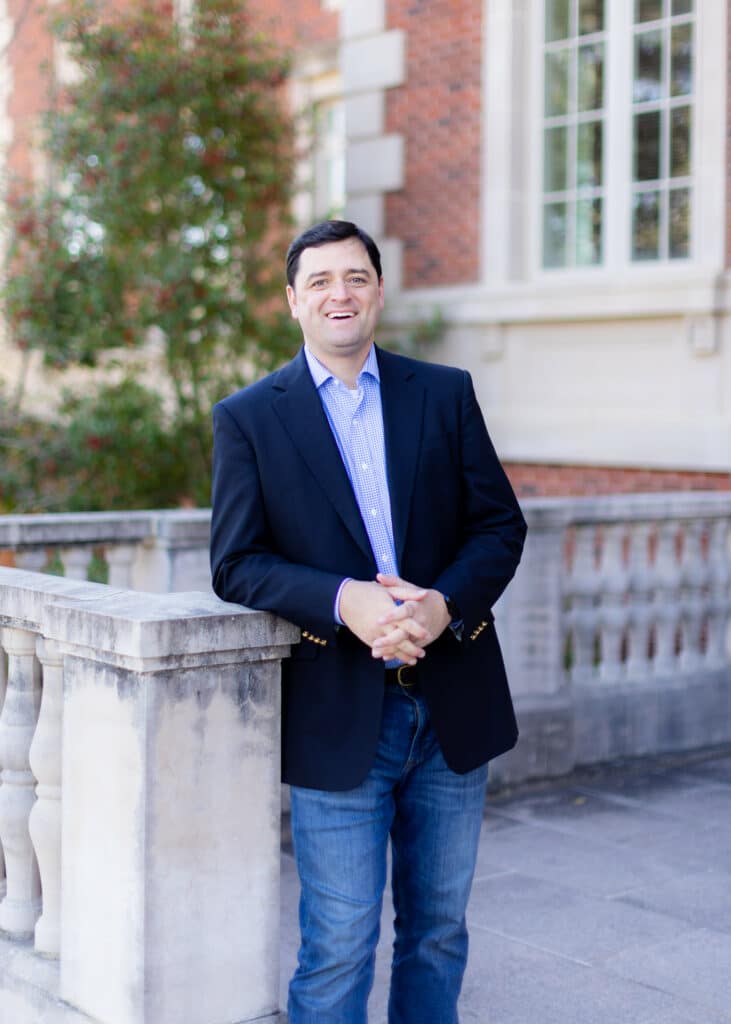 Embracing differences
"The reason we moved to Gwinnett County is because it is a majority-minority county, and I wanted my children to be exposed to what America is going to look like 20 years from now. Frankly, what heaven's gonna look like when we get there. I mean, we're not the same color, and so my campaign is big on that. It is a big tent, all ideas are welcome, regardless of race, gender, background," he said
Hilton is not Georgia-born, but Georgian by choice.
Born in Florida and raised in a Kansas town of 300,000 he ended up at Emory University by way of Georgetown University for his MBA. In between, he lived in Philadelphia while his wife attended law school at Temple University. An offer from Bank of America led him to commercial banking and a future in the Peach State.
With three young children (two boys – 15 and 12 – as well as a 10-year-old daughter), Hilton has goals for the future of this area and the state.
"There is still so much work to be done to keep Georgia the number one state to live, learn, work and play. We must provide transparency in our children's education, increase public safety for our communities and reduce burdensome regulation on small businesses," he said in his campaign statements. "During my first term in office, we fought hard to give all communities a voice  — passing legislation to support individuals with special needs, giving parents a greater choice in public education and keeping your taxes low."
This sense of public service took hold of Hilton while he was just a lad.
"At an early age I had public service on my heart for about as early as I can remember," he said. "I love my day job. But what is that thing that I want to leave behind for the next generation and the generation after that? I just feel like God's kind of giving me the time, talent and ability to invest in others through public service and that's kind of my mission field, so to speak."
On his Facebook page, he has an autographed photo where he's shaking hands with President Ronald Reagan.
"The first and only president I've ever met — and still my favorite!" reads the accompanying caption. "Also, the moment I became a life-long Republican."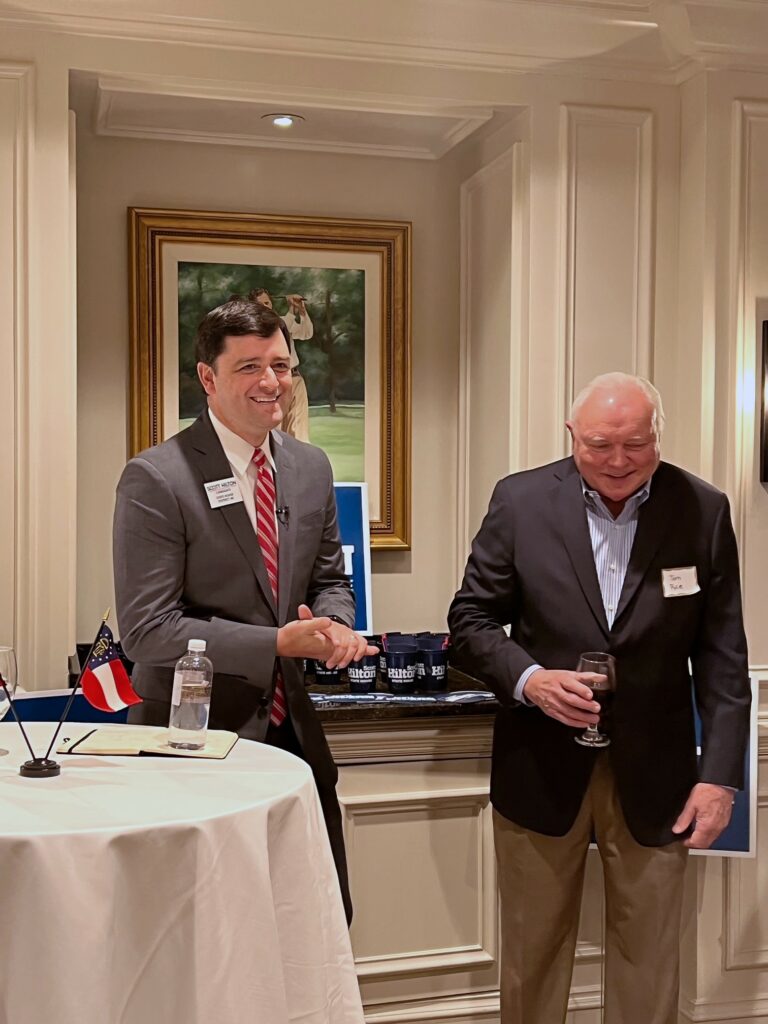 Uniter, not divider
It's that sense of community that propelled him toward public service.
"When we moved to Peachtree Corners, the city was just forming," he said.
Hilton got involved with the issue and a new city was born. That win fueled the desire to help shape the vision for what is now the largest city in the county by population.
Along the way, Hilton also shaped who he is and is unapologetic in his faith and his values.
"The biggest thing you have is your credibility, your brand, who you are, the trust, and you've got to treasure that for sure," he said.
He's held steadfast in his stance on parent's rights – even moderating a panel recently on Public Education policy for Frontline Policy Council.
"As a former member of the House Education Committee, I believe now more than ever, we need to empower parents in decisions that impact their child's education — including curriculum content, school choice flexibility and our School Board structure," he said on his Facebook page. "I am excited to offer District 48 a new type of conservative leadership that builds relationships, solves problems and empowers everyone in our community."
Proven track record
The loss to a Democrat in 2018 isn't lost on Hilton, but he doesn't believe it has to make that big of a difference this time.
"The good news/bad news, I've got a record, so people can see, it's not just words. People can see I'm not afraid to work with the other party or not afraid to get things done. I've got a record on how I voted," he said. "I'm transparent and open book and the beauty about this district, it's small enough that I can go out and knock on a lot of doors. The last campaign I knocked on 3,000 doors — that comes out to about 6000 voters."
Despite the headlines, he said he lost by about 1,000 votes, which he attributes to Stacey Abrams supporters who just voted the entire party on the ballot.
He hasn't gone as far as to term some news reports as "fake," but pointed out that the pundits didn't shed light on all the statistics.
"I feel like news is intermixed with opinion and analysis. And Americans have a difficult time discerning between the two. I encourage our kids: as you read something, try to discern what the author is trying to tell you. Do they have an angle, what is that angle? Is it on the right or the left?"
Hilton said that an analysis done by his team post-election showed there was a significant number of voters that stood for Abrams and went across the ballot and voted for him.
"And for me, that's the testament that people still believe that I'm willing to cross party lines for good people," he said. "And so that's our job this time around is to communicate my record who I am what I stand for, and when that message gets across, I think we'll be successful in November."
First Generation American, Georgia Native Seeks State House Seat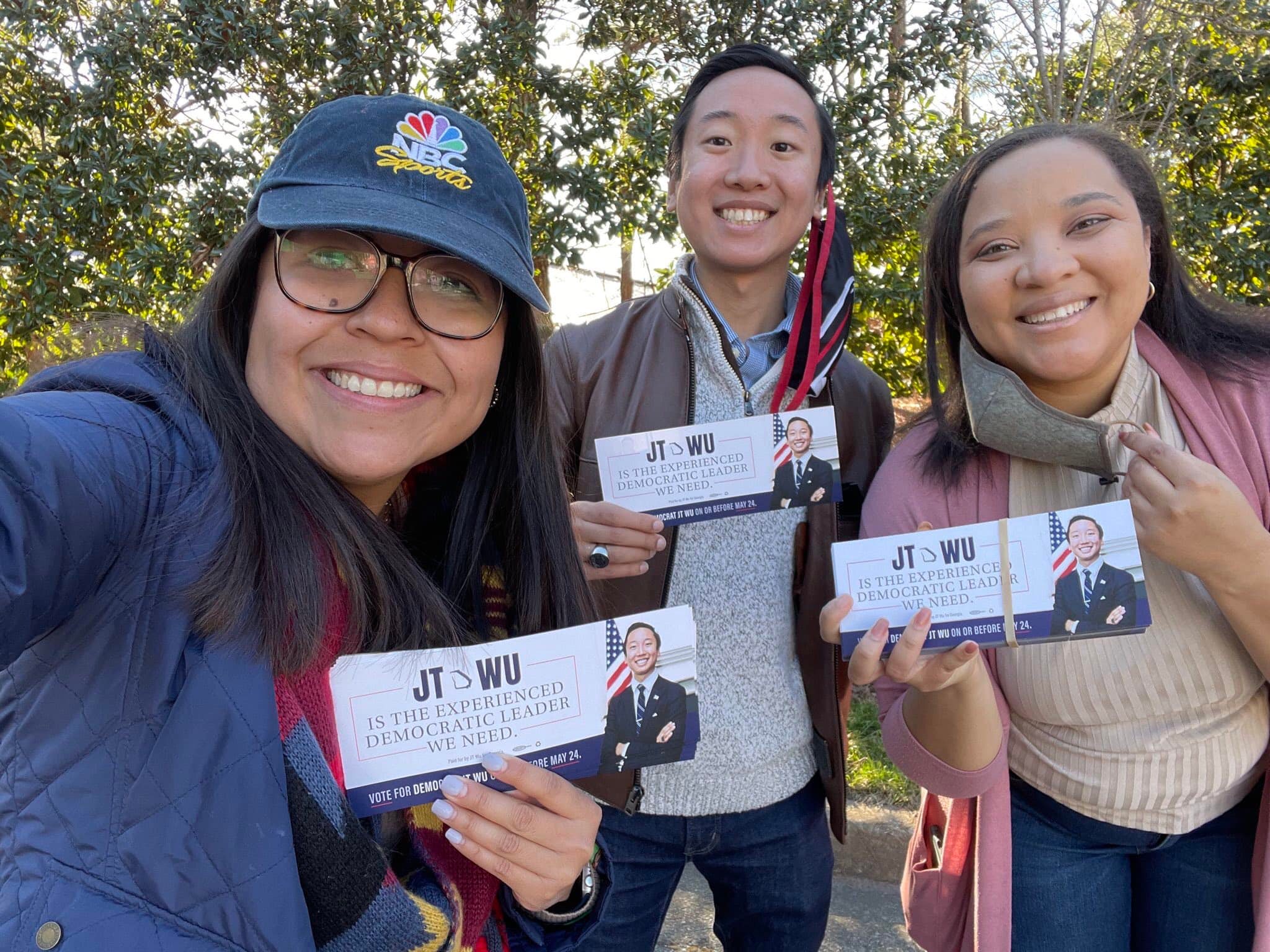 JT WU, a lifelong Georgian raised in Gwinnett County, the son of Asian-American immigrants is running for House District 97
In a society where government is pretty much run by white men over 55 (the average age of Members of the House at the beginning of the 117th Congress was 58.4 years; of Senators, 64.3 years) some may believe that 27-year-old Asian-American political candidate JT Wu has a monumental task ahead.
In a bid for Georgia's State House District 97, the lifelong Georgian brings a wealth of knowledge and experience that belies his youthful appearance.
Born Jonathan Sung An Terrence Wu, he prefers the nickname JT. And like much of the area he hopes to represent, he's part of the changing face of Gwinnett County specifically, and the state of Georgia and the entire United States in general.
"My dad is Malaysian Chinese, and my mom's Filipino Chinese. They came here in the 1980s wanting to build a better life," said Wu. "They decided that this was where they wanted to raise their family and put down the roots. … They still live in my childhood home over in Duluth."
It's that sense of family that brought Wu back to Georgia after graduating from Princeton University with a degree in public policy and working with the State Department advising diplomats on economics, global economic policy, international human rights and foreign policy, among other things.
"That was a fantastic experience … but I wanted to be back home and be close to my family. My mom had a [few] health problems and I came back home to be closer to where I grew up," Wu said.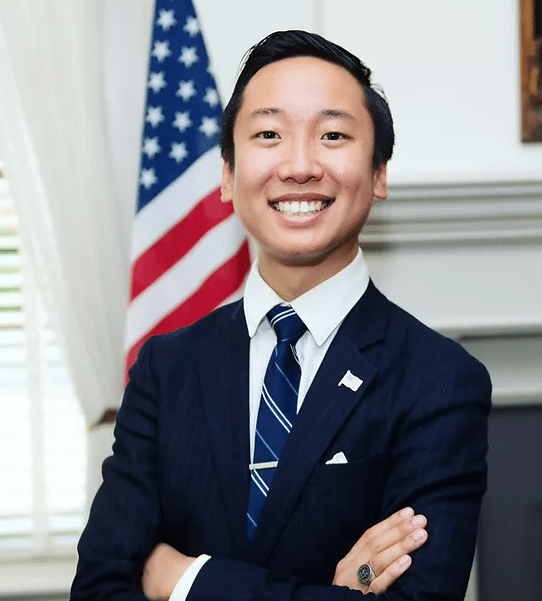 Changing Demographics
In the few years he'd been away, he returned to an area was different.
"Gwinnett County had changed so much since I was a kid, to where we're at now," he said. "The amount of diversity, the amount of multiculturalism, multilingualism here is incredible. And it's such a fantastic asset for us to have a microcosm of what can the new South and what the new Georgia looks like."
Since his return, Wu has held executive roles across the private sector, fought for living wages as the first-ever Asian-American on the Gwinnett County Public Library Board, and founded an early childhood literacy nonprofit here in Gwinnett County teaching kids of all backgrounds to read.
"There's a tremendous educational gap for some of these little ones who don't always speak English in the home; maybe mom and dad have to work multiple jobs to make ends meet and can't give help at home," said Wu. "And that can be incredibly challenging for a little one who might not speak English and who might be going into the classroom and having to learn a curriculum and a second language at the same time. That was something that I heard constantly."
He pointed out that the inability to read on grade level by third grade can put students so far behind that they give up. With little hope, odds are that they end up dropping out of school before high school graduation and perhaps even turning to a life a crime.
"You can look at it from a couple of different angles, but education and foundational educational opportunity has always been a huge thing for me," said Wu. "I'm blessed to have been the product of my parents' American dream, and to be able to see that in action. And that's why I'm excited about running for the seat, because I want to defend that American opportunity and defend that American Dream for the next generation."
Political 'To-Do List'
But education enrichment is just one of the issues Wu said he'll tackle if he's elected.
"We've got 600,000 Georgians without healthcare or access to high quality, affordable healthcare right now. But we've got a budget surplus and federal funds for the first time in years," he said. "So, it becomes a question of the legislature, where are our priorities going to be? And what are we going to choose to invest in for the future?"
Wu also said state government should do more for small businesses.
"I think our small businesses or entrepreneurs, especially in Peachtree Corners and around our district here, deserve a leader who knows how to incentivize the private sector, who wants to come alongside them and build more of the great things that have come on before, but also work with them to create the kind of high-quality, high-paying jobs we need for our future," he said.
It's obvious Wu has done his homework. His campaign website has a long to-do list he's prepared to tackle with concerns like:
Restoring the $600 million cut from our public school system.
Protecting and expanding Georgia's HOPE & Zell scholarships.
Trusting the science and promoting full transparency, especially around COVID-19.
Defending reproductive rights and supporting frontline providers.
Investing in public transit and long-term commuter solutions to relieve congestion.
Requiring the use of body cameras and banning no-knock warrants for law enforcement.
Defending constitutionally guaranteed equal rights for all Georgians, including Dreamers.
Expanding equal services and accessibility for non-English speakers across Georgia.
Not everyone may be on board with his vision. Many of his talking points go against established Republican ideology. Wu said that doesn't worry him. His goal is to do the right thing, no matter the politics.
"You know, it sounds really big. But it is personal to me because I live here," he said. "I think we need to stand up to anti-democratic impulses, making sure that we're defending constitutional rights for folks defending the right to vote and standing up against discrimination. … For me as an Asian American growing up here in Georgia, it's been a tough year for our community, especially over the last year and so, and it's not just our community, it's a lot of communities that are feeling difficulties and challenges, and so to be able to be there and putting up a positive results-oriented vision, but also something that speaks to representation, I think is real important as well."
As of press time, Wu doesn't have any opposition in the May primary. Qualifying began Monday, March 7. But he said he's staying grounded and working toward an ultimate goal. With passion, energy and determination, Wu said he's ready to lead the next generation.
"With this campaign, we're keeping it positive," he said. "We're just trying to build a broad base of support, a large coalition, and we'll keep going and we'll see what happens."
Updated 3/8/22

Demographic Comparison of Georgia Legislature to State Population (2020)
| | | |
| --- | --- | --- |
| | Legislature | State |
| Millennial | 3% | 32% |
| Gen X | 27% | 30% |
| Baby Boomer | 54% | 28% |
| Silent Generation | 16% | 9% |
| Greatest Generation | 1% | 1% |
| White | 71% | 52% |
| Black | 27% | 32% |
| Hispanic | 1% | 6% |
| Asian/Pacific Islander | 1% | 4% |
| Native American | 0% | 0.50% |
| More than one race | 0% | 3% |
Source: National Conference of State Legislatures; U.S. Census Bureau