Simpsonwood United Methodist Defines 'Joyful Noise' Through Many Genres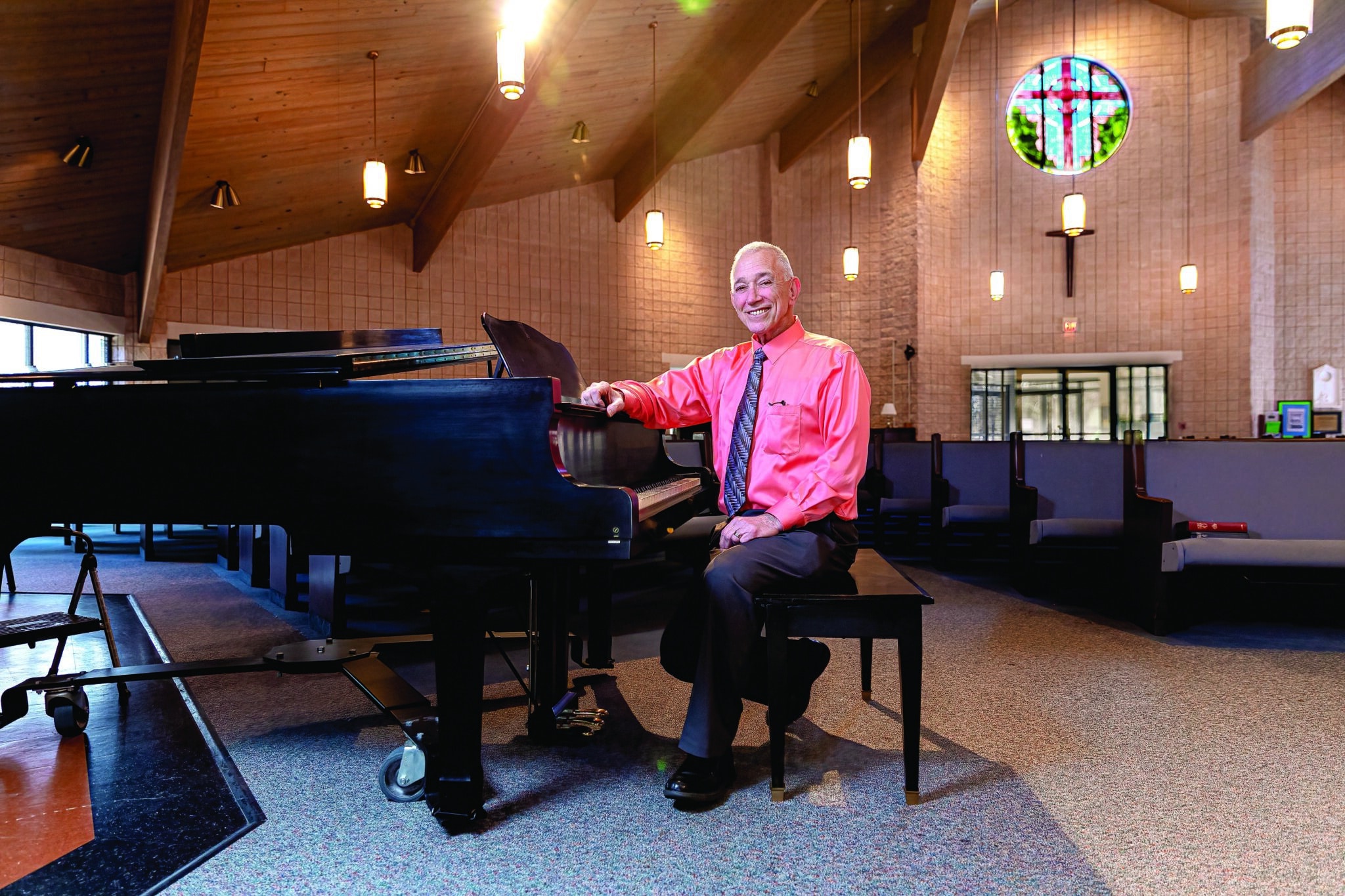 The church's new director of music blends gospel, classical, jazz, show tunes and even "Baby Shark" into its worship experience
A combination of passion, serendipity and an appreciation for the power of music to uplift the spirit brought David Francis to Simpsonwood United Methodist Church (UMC). The church had been without a Director of Music since the pandemic's early days. Francis assumed the role in November 2021 with a key goal of revitalizing the choir.
With a star-struck, half-century career encompassing producing, composing, recording and performing, along with his vast network of musical contacts (he is artistic producer of the Roswell Music Club and Alpharetta Music Club), he is steadily uplifting the entire music program at Simpsonwood and aiming toward a whole new realm of artistry.
Interestingly, Francis' career has come full circle. He last brought music to a church while in his twenties. Growing up in Memphis, Tennessee, he accompanied services for a very conservative, working-class Baptist church, but he wasn't positively accepted as an openly gay person. His experience at Simpsonwood is totally different.
"Our young co-pastors, husband and wife Rev. David and Rev. Susan Allen Grady, are kind, thoughtful and very progressive and open-minded people. I have great respect and admiration for them. This church also has a strong history of being mission-based and supporting worthy causes, and I like it when good intentions become good works," Francis said.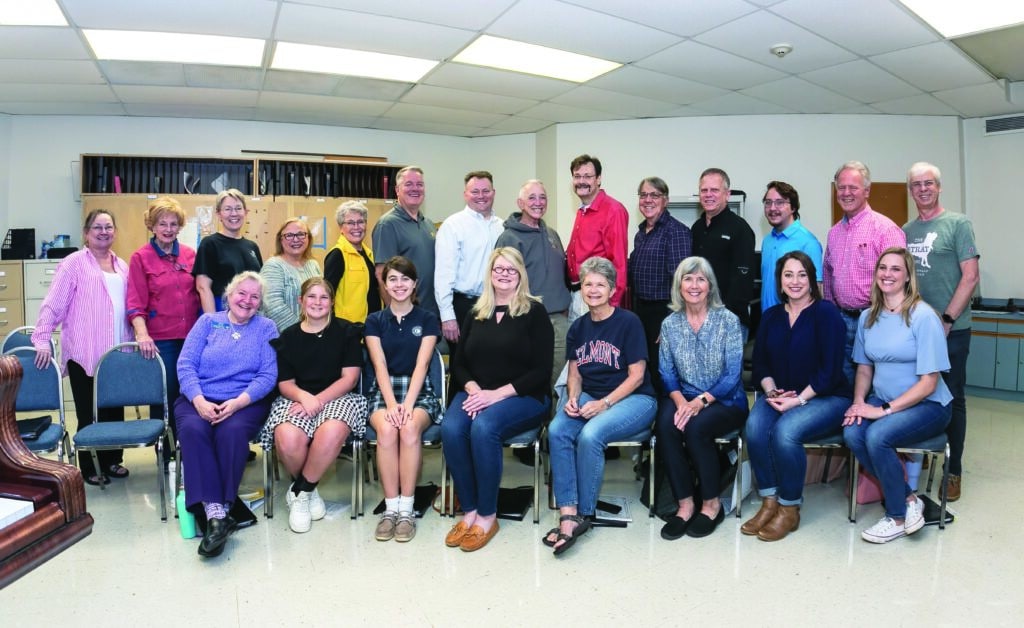 Opening the boundaries of music
Good works — in terms of music — are now materializing at Simpsonwood in abundance. Francis intends to broaden musical boundaries by exposing congregants to selections that come from religious, classical, theatrical, gospel and other genres. And he encourages participation by both amateur and professional musicians of all ages from the broader community.
At the Easter morning service, worshipers will be treated to eight string players, an oboist and percussionists — two from the Wesleyan School in Peachtree Corners — accompanying the choir performing "Gabriel's Oboe" and "On Earth As It Is In Heaven" from the film "The Mission," as well as "And The Glory of the Lord" from Handel's "Messiah."
Plans are in the works for a late summer theatrical production of "Carnival of the Animals" by Saint-Saens. It will feature instrumentalists and actors from the church, the Atlanta Youth Symphony and the community. Kids will enjoy renditions of songs from Disney film favorites to the ever-popular "Baby Shark."
Simpsonwood UMC is already gaining ground as a center for musical performance. On March 5, Simpsonwood hosted a piano competition for approximately 250 piano students. Taking advantage of its fine audio system and three quality grand pianos, the church hosted a two piano/four hand piano recital and will soon host a recital of young clarinet students.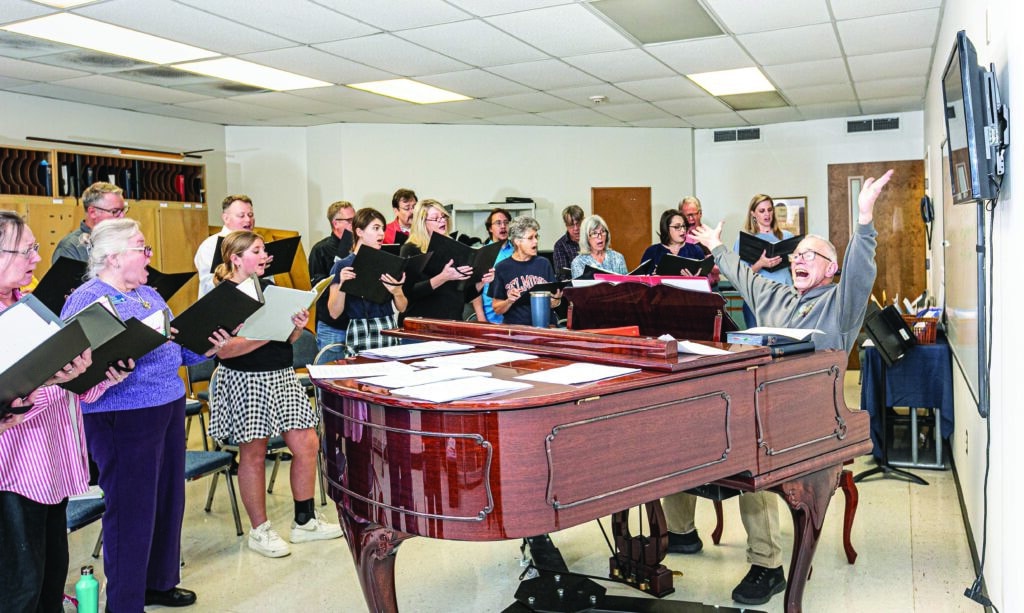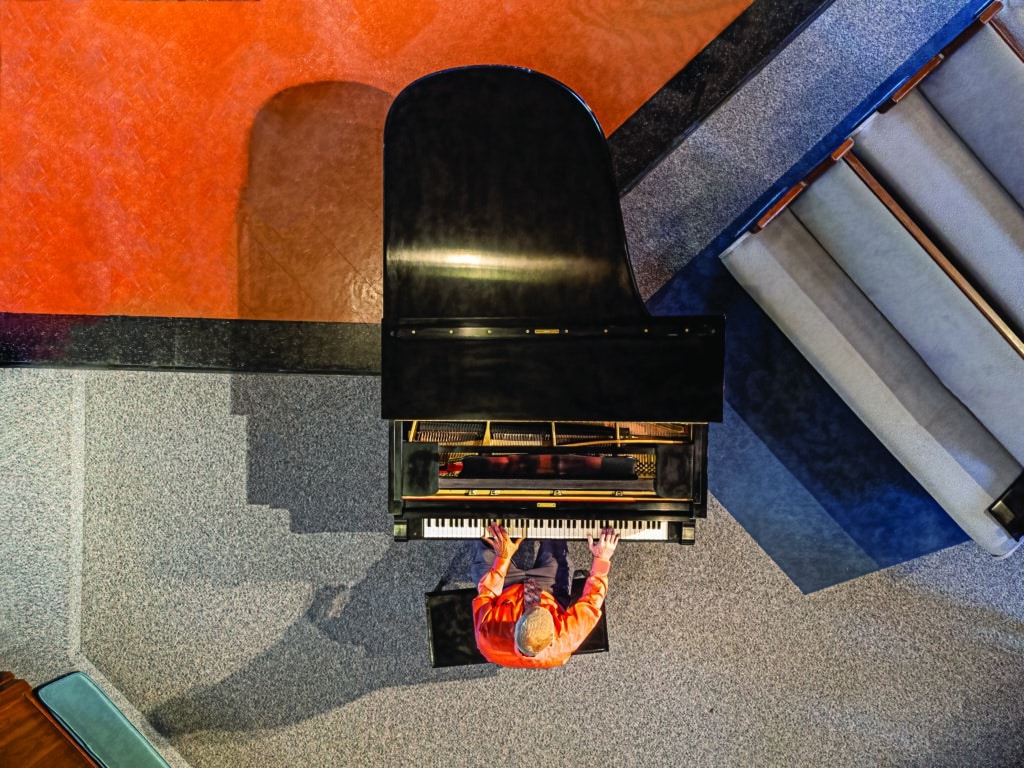 Bringing joy through music
The excitement and energy that Francis is infusing into SImpsonwood's music program says as much about his musical prowess as it does about his effervescent personality. And it is not going unnoticed.
Lindsey and John Evans are two of the choir's newest members. They both sang in their high school choruses but had no interest in participating in the choir, although they joined Simpsonwood in 2011. Lindsey's musical affinity (she dreamed of being a star on Broadway) resonated with Francis' own musical fervor.
"I've listened to a couple of his CDs, and it blows my mind that I even know this person. Yet, his strong purpose in building the choir here is not to have some sort of accolade; he just wants to bring joy to people through music," said Lindsey.
"And there is no condemnation if you don't hit the right note. It's all very positive," she continued. "It goes back to his whole basis for doing what he does, to bring joy and to have fun. Even if you only sang a little 30 years ago, you are welcome to give the choir a shot."
Lindsey Evans appreciates the positive impact of Simpsonwood's musical focus. "The congregation is becoming more invested in the music program, even if they don't sing," she said. "People are staying after the service to hear David play before they leave. They just stand around in the sanctuary listening. It's mesmerizing to watch him play. He plays the piano like no one I've ever seen. It's intense. You just see and feel all of his emotions when he plays."
Drawing in the community
Prior to the start of Sunday worship, Francis has instituted something he refers to as euphonious (pleasing to the ear) contemplation. It involves 15 minutes of music that differs week to week and is designed to appeal to a variety of tastes. Invited to perform so far have been several piano students, a flute player and an opera singer.
"It's easy to get caught up into just the people who are already here, the church's mission projects, and forget about the community," Lindsey said. "David wants to draw people in from the community and let them experience Simpsonwood in some way, even if they don't join the church."
Simpsonwood offers two distinctly different Sunday worship services. The main sanctuary features the talented choir focusing on more traditional hymns, while in the gym, a modern service takes a contemporary approach supported by a five-piece band.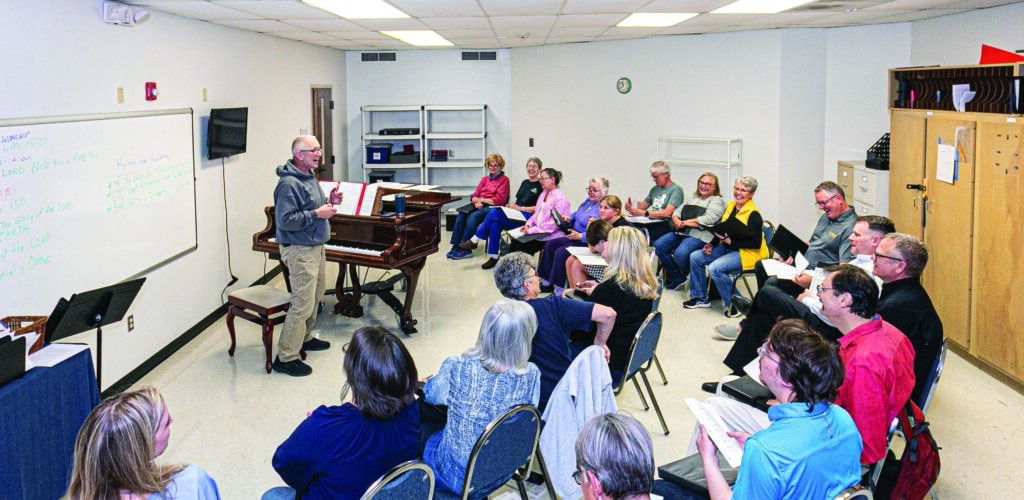 Simpsonwood's co-pastors, the Gradys, are thrilled to have Francis as a "teammate."
"The number of people participating in our sanctuary service is more than double what it was prior to Francis' arrival. He has brought such energy and joy and enthusiasm to our worshipers," said the Rev. Dave Grady. "He's taking his long experience and has begun to weave in everything from 20th-century music to classical music, and a little bit of Broadway.
"In my 20 years of ministry I've never had a choir director who will help out someone who wants to sing a song by writing a new arrangement to accentuate their individual voice," Rev. Dave Grady added. "Anyone who wants to offer musical gifts can bring something to the table for the glory of God."
Plans include initiating a youth choir and expanding the adult choir to 50 participants.
"It's always good to find opportunities for people working in artistic endeavors. And churches can pick up the slack when schools reduce music and arts programs," said Francis.
Offering a welcoming space
He aims to connect with music directors in local schools to see if they have ensembles that would like to perform in a non-judgmental, non-threatening environment, potentially transforming Simpsonwood into a safe and welcoming space for young people to nurture their skill and appreciation for music.
Relevance is another focus of Simpsonwood's musical program. A recent Sunday service featured a piece for two pianos/four hands with Maurice Ravel's "The Fairy Garden," dedicated to the people and children of Ukraine.
"It's very calming and impressionistic and ends with a glissando (sliding up and down on all the notes on the keyboard), which is so celebratory," Francis said. "It's like walking the path of the Ukrainians with the hope that they will reach that glissando without more pain and loss."
Choir member Lori Perozzi has been in and out of the choir for the past 30 years. She grew up in a gospel singing family and has sung professionally. Locals may know her from gigs with the Mark Tucker Trio, a jazz ensemble at 45 South Café in Norcross. Tucker also plays in the contemporary service's band.
"David has brought an excitement and music to our church that I haven't experienced since I joined in 1988. He's not afraid of doing anything music-wise and he is a blast to work with and so much fun," Perozzi said. "He's a very inspiring person both musically and personally. Plus, he's a good recruiter."
As in many churches, the high-quality music program at Simpsonwood is essential in binding worshipers together.
"Whether you can sing or not, when you have the congregation stand up and sing together there is unity. And for me, it's a personal thing because my faith is expressed through music," said Perozzi.
Francis concurs. "To me, music is the foundation of any religious service and always has been," he said. "I feel it must be diverse, and come from different genres, and must be performed to the best of anyone's ability. And it's always better when it's also entertaining."
---
Sunday services info
Table Service at 8:45 a.m. in the Sanctuary is a short service with full communion.
Traditional Worship is at 10:55 a.m. in the Sanctuary.
Contemporary Worship with Kids Church is at 11:10 a.m. in the Family Life Center gym.
The church also streams its Sunday worship service at 11:10 a.m. on the SUMC YouTube channel: simpsonwoodumc.org/sunday-worship-livestream
Simpsonwood United Methodist Church is at 4500 Jones Bridge Circle in Peachtree Corners.

MOQ Invites Community to Celebration of Saint John the Baptist's Birthday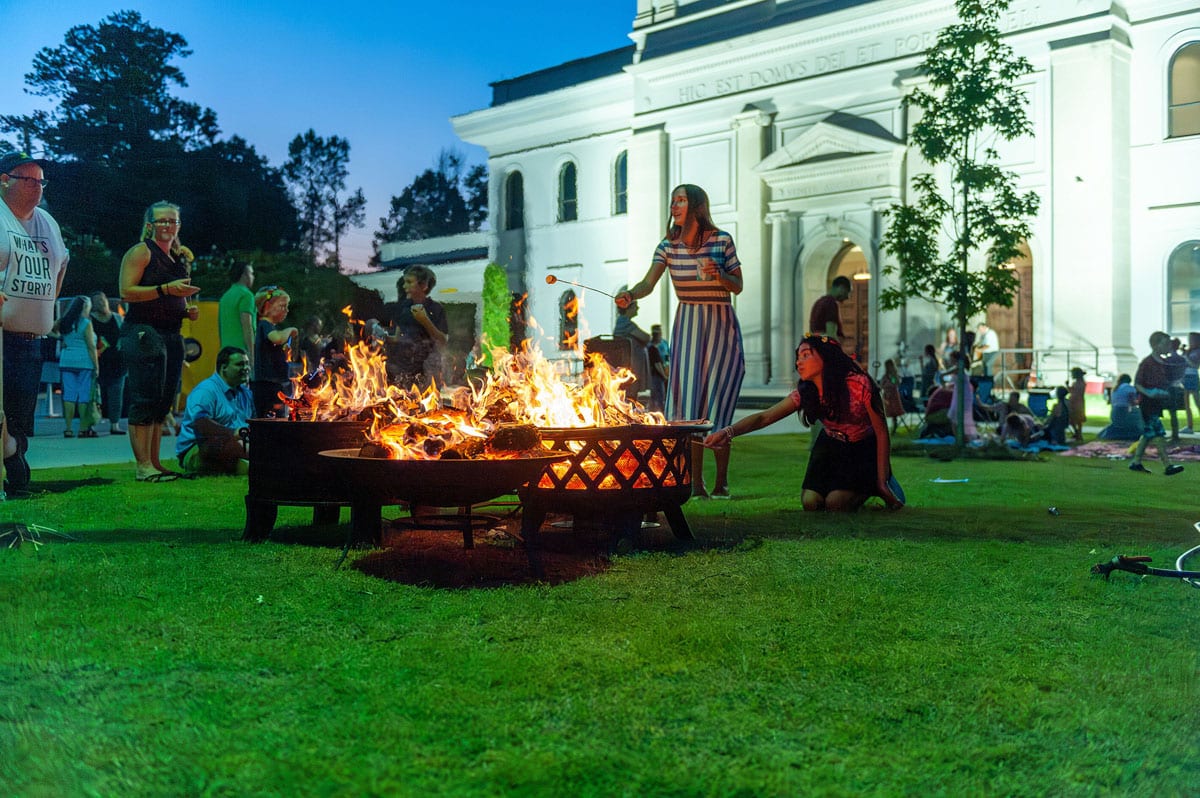 Mary Our Queen Catholic Church in Peachtree Corners invites everyone in the community to attend a special evening Mass and outdoor festivities on Friday, June 23 in celebration of the eve of Saint John the Baptist's birthday.
Saint John the Baptist, one of the most important figures in Christianity, is the cousin of Jesus and is known for preparing the way for Jesus's public ministry.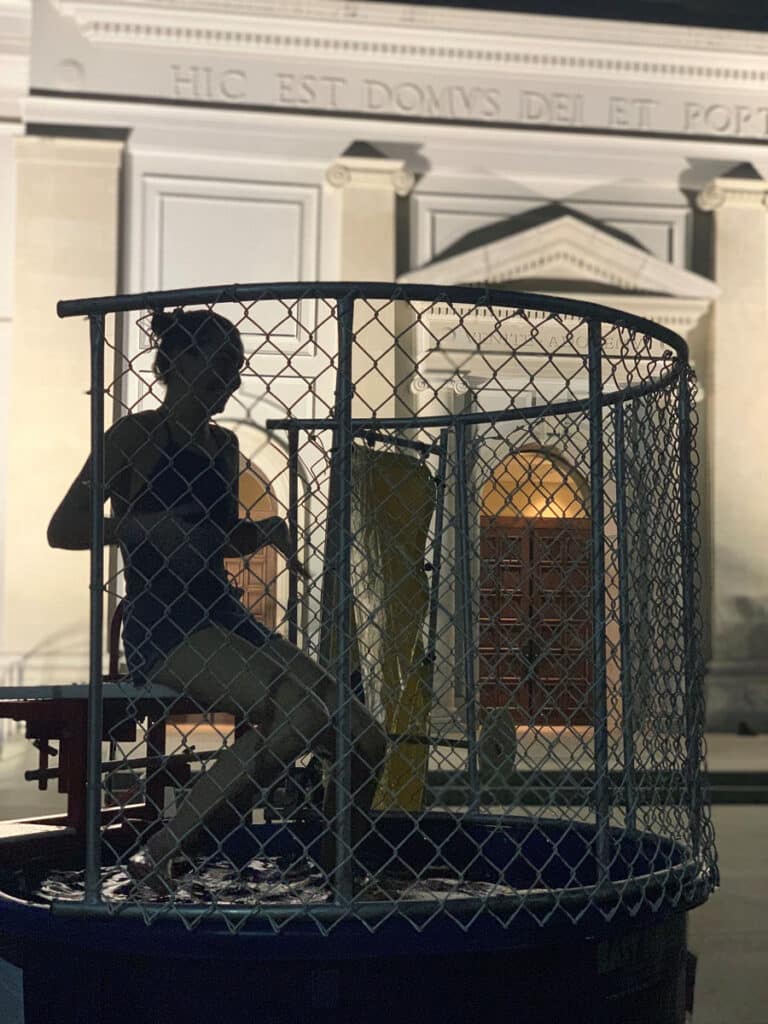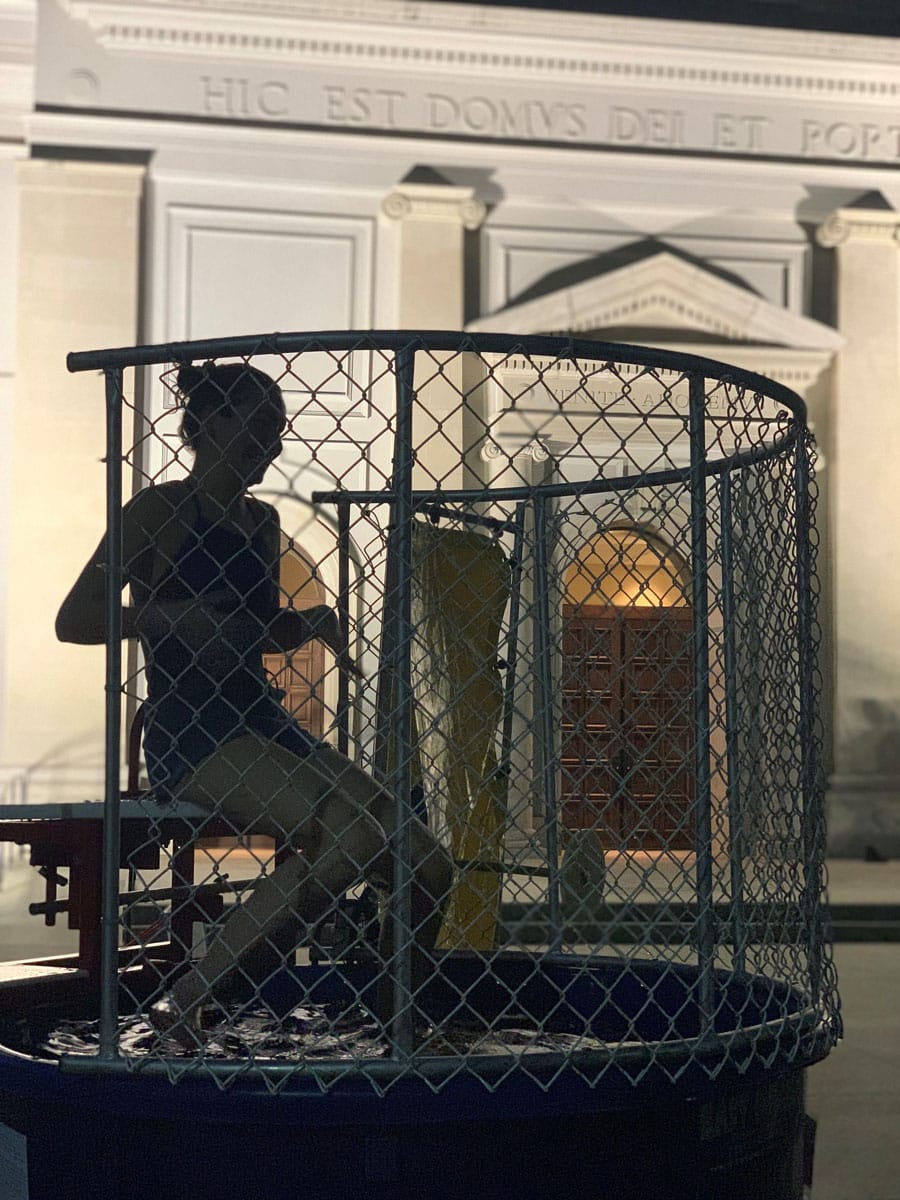 Mary Our Queen will honor the saint with a Mass at 7 p.m. Following that, there will be a blessing of Saint John's bonfire in his memory.
Everyone is invited to bring their lawn chairs and beverages to enjoy outside while listening to live music on our church plaza. Other festivities include outdoor games for children and teens, like the dunking booth — Saint John was known for baptism, after all — and eating crickets — Saint John actually ate locusts.
Mary Our Queen's Knights of Columbus will serve watermelon, and there will be some fireworks towards the end of the evening.
For more information on this event, visit maryourqueen.com or call 770-416-0002.

West Point Gospel Choir to Visit and Sing in Peachtree Corners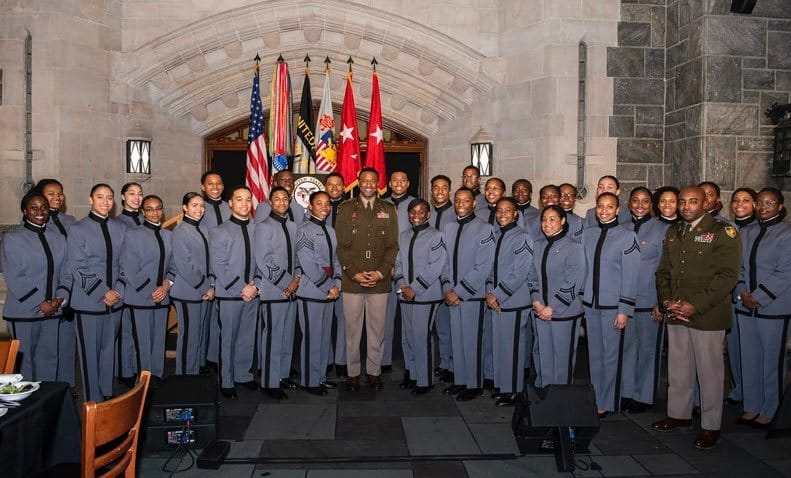 The United States Military Academy at West Point Gospel Choir will be in Peachtree Corners April 7-9. The choir is scheduled to sing at Salvation and Deliverance Church, 3940 Fifth St., Peachtree Corners on Easter Sunday, April 9.
City Council Member Phil Sadd extended an initiation to the choir to visit Peachtree Corners City Hall on April 7, 2:30 p.m. for a special event that will include introductions, a proclamation presentation and a challenge coin presentation.
For more about the United States Military at West Point Gospel Choir, visit westpoint.edu/military/directorate-of-cadet-activities/diversity-clubs/gospel-choir. Get details about Salvation and Deliverance Church at facebook.com/SalvationandDeliverance.

A History of Simpsonwood UMC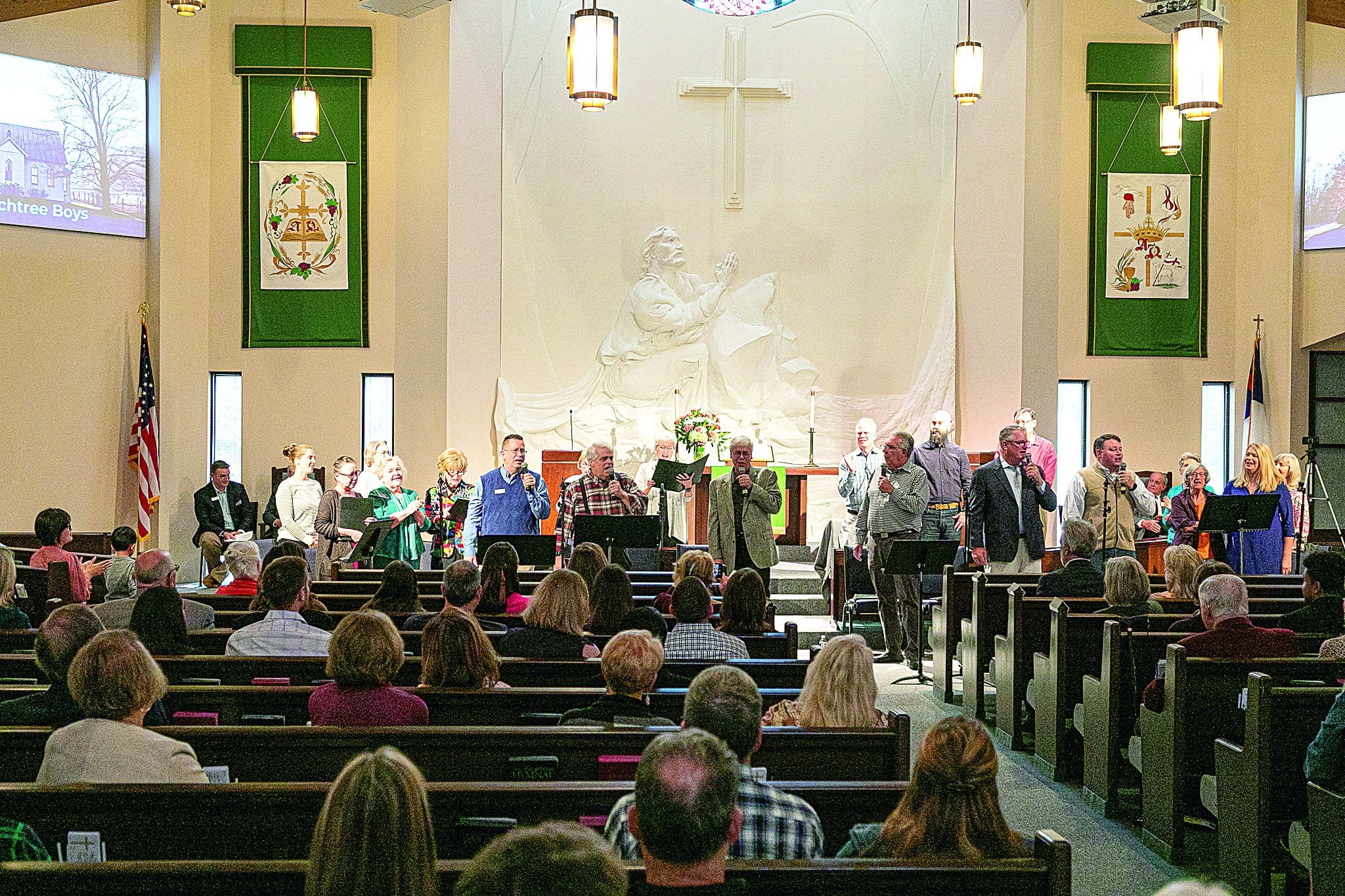 In a clearing in the woods of Georgia stands a church known as Simpsonwood United Methodist Church (UMC). Over the past 40 years, the city around it has grown and so has the church — from a humble trailer to an interactive campus where young and old do the Lord's work.
A glorious gift
The church's history began in 1971 with a generous gift of land, bestowed by a local Christian benefactor. In 1910, Anna Louise Simpson, "Miss Ludie" to her many students, began her teaching career in the Atlanta and Gwinnett County School systems. Her career had spanned 35 years and she retired at age 70.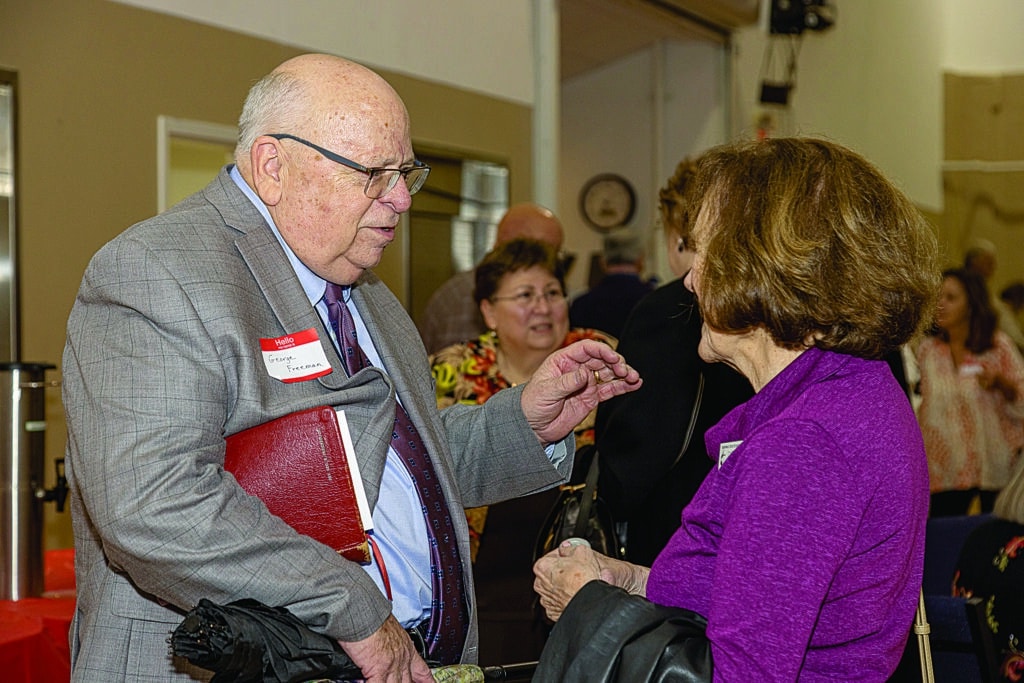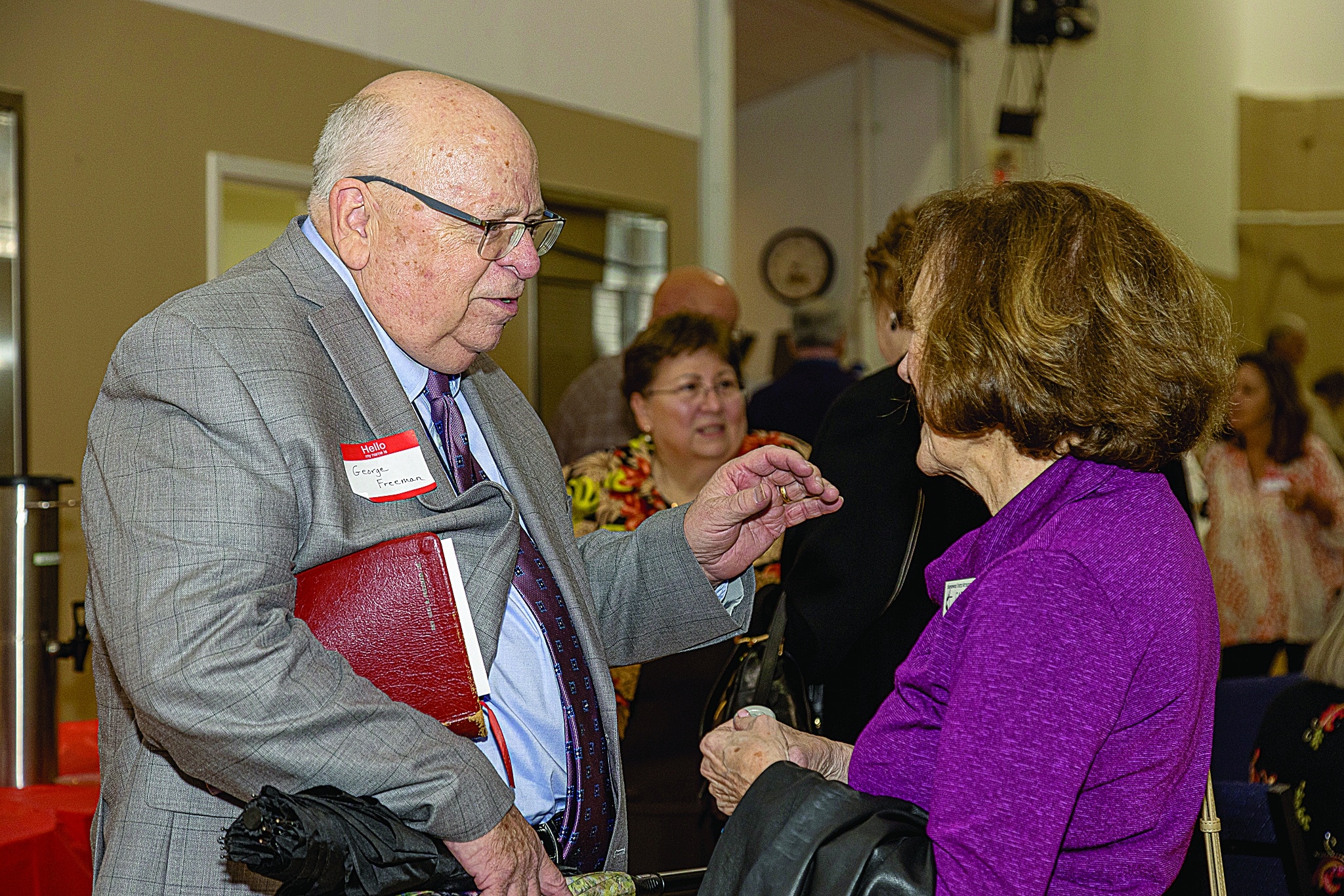 Originally the family farm, the land is a beautiful tract of some 277 prime acres located on the Chattahoochee River. Miss Ludie attended a small circuit church in nearby Mount Carmel, serviced by both Presbyterian and Methodist circuit ministers. She happened to join the church during one of the Presbyterian "alternate" Sundays. Still, she remained close to both denominations.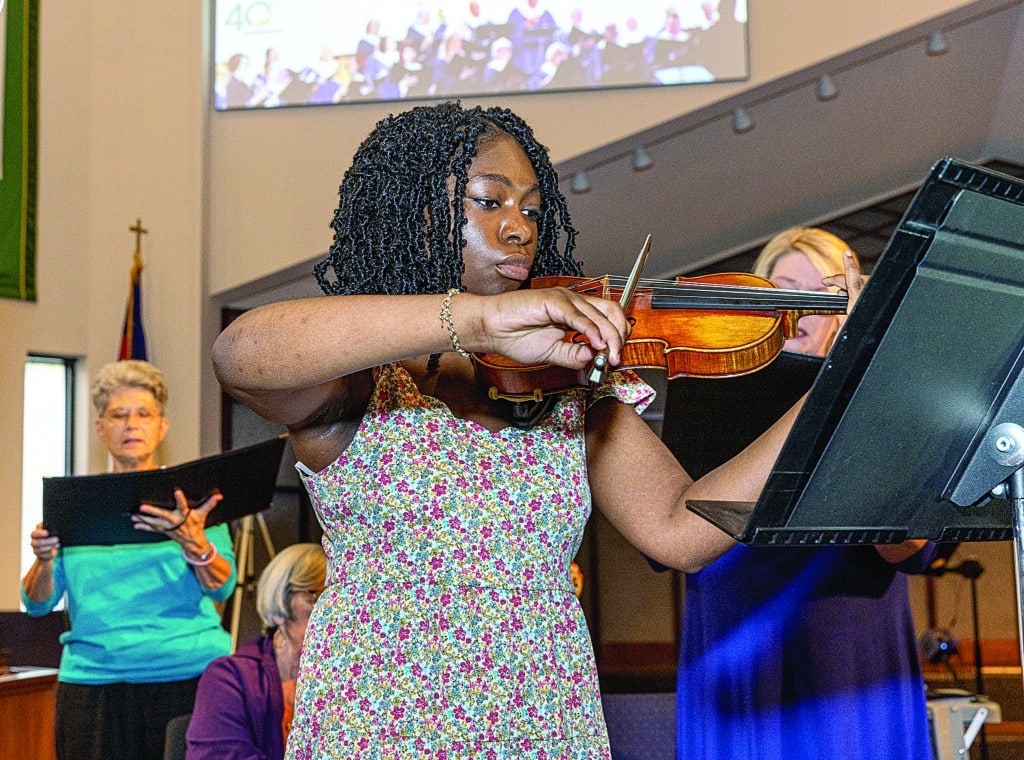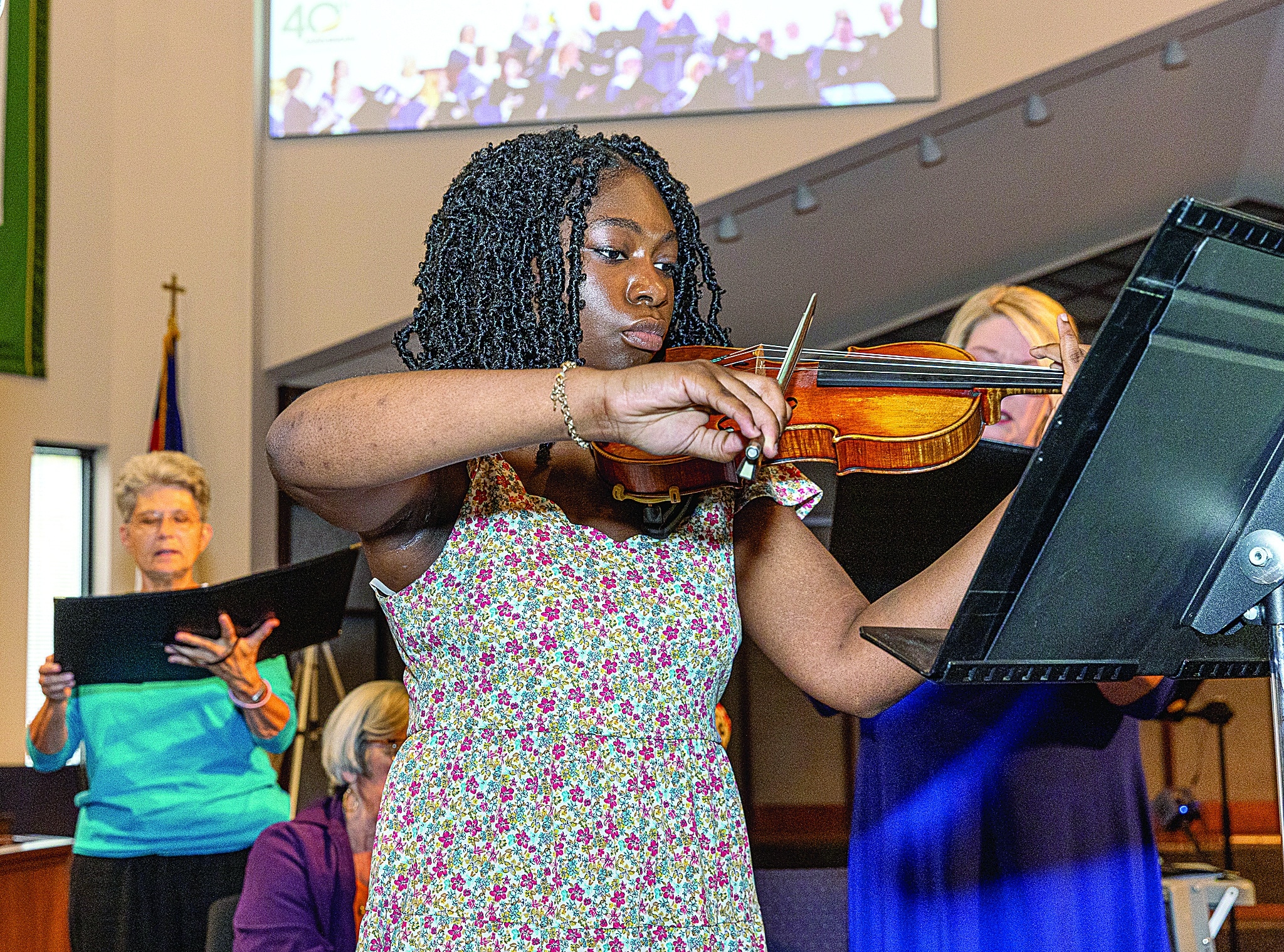 In 1971 at the age of 84, Miss Ludie shared her vision that her land be kept intact so all people could enjoy God's beautiful creation. The land was first offered to the Presbyterian Church. However, the Presbyterians preferred to establish churches in more populated areas other than the small, rural community which later became known as Peachtree Corners.
Miss Ludie then approached Bishop John O. Smith, who asked Dr. Candler Budd to visit with her and discuss the offer. Within 24 hours, Dr. Budd assured her that the United Methodist Church wanted the land and would faithfully honor her conditions, including the construction and maintenance of a small chapel dedicated to the memory of her mother, Elizabeth Jane Sanders Simpson.
In 1973, the North Georgia Annual Conference took the first steps to develop the land into a retreat and conference center. Many years later, the retreat center was sold and is now maintained as a park by Gwinnett County.
Miss Ludie passed away on April 29, 1975, without seeing the development of the beautiful conference center that bears her name. She is buried with her mother in the Mount Carmel United Methodist Church cemetery in Norcross.
Faith and vision
By 1981, Simpsonwood UMC's first minister, Dr. George R. Freeman, Jr., the son of a Methodist minister, was approached to develop a new congregation near the property. At the time, George was the Associate Pastor of the East Point First Methodist Church in East Point.
George initially approached Jim Cowart, the developer of Peachtree Station, the first upscale subdivision in Peachtree Corners. Jim had allocated land to develop neighborhood churches at the intersection of Peachtree Corners Circle and West Jones Bridge Road, the current locations of the Peachtree Corners Baptist Church and the Fowler YMCA.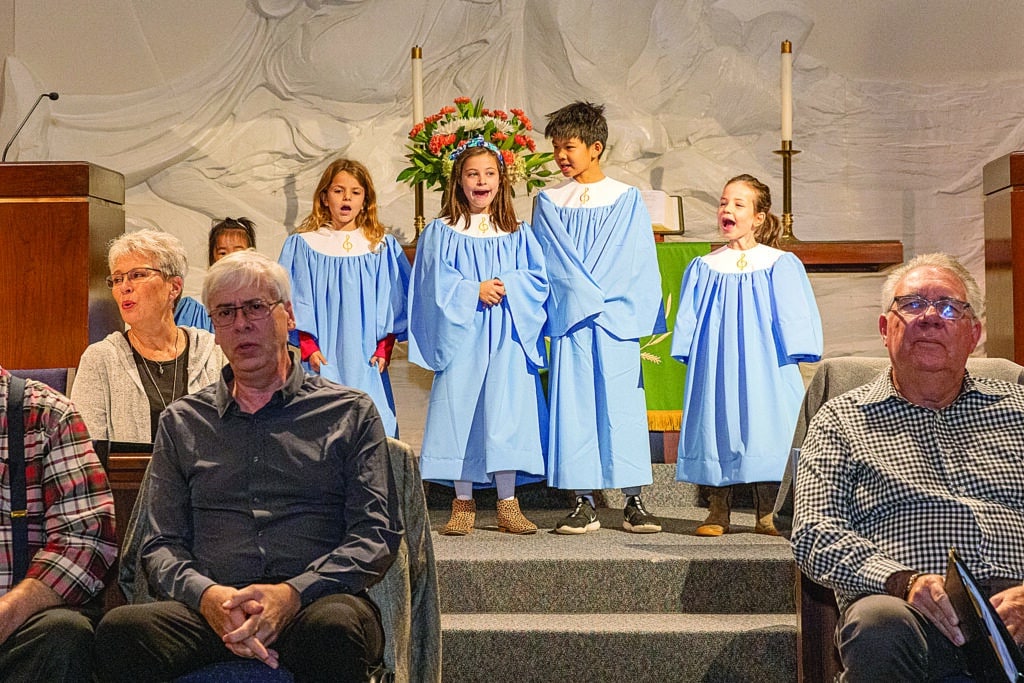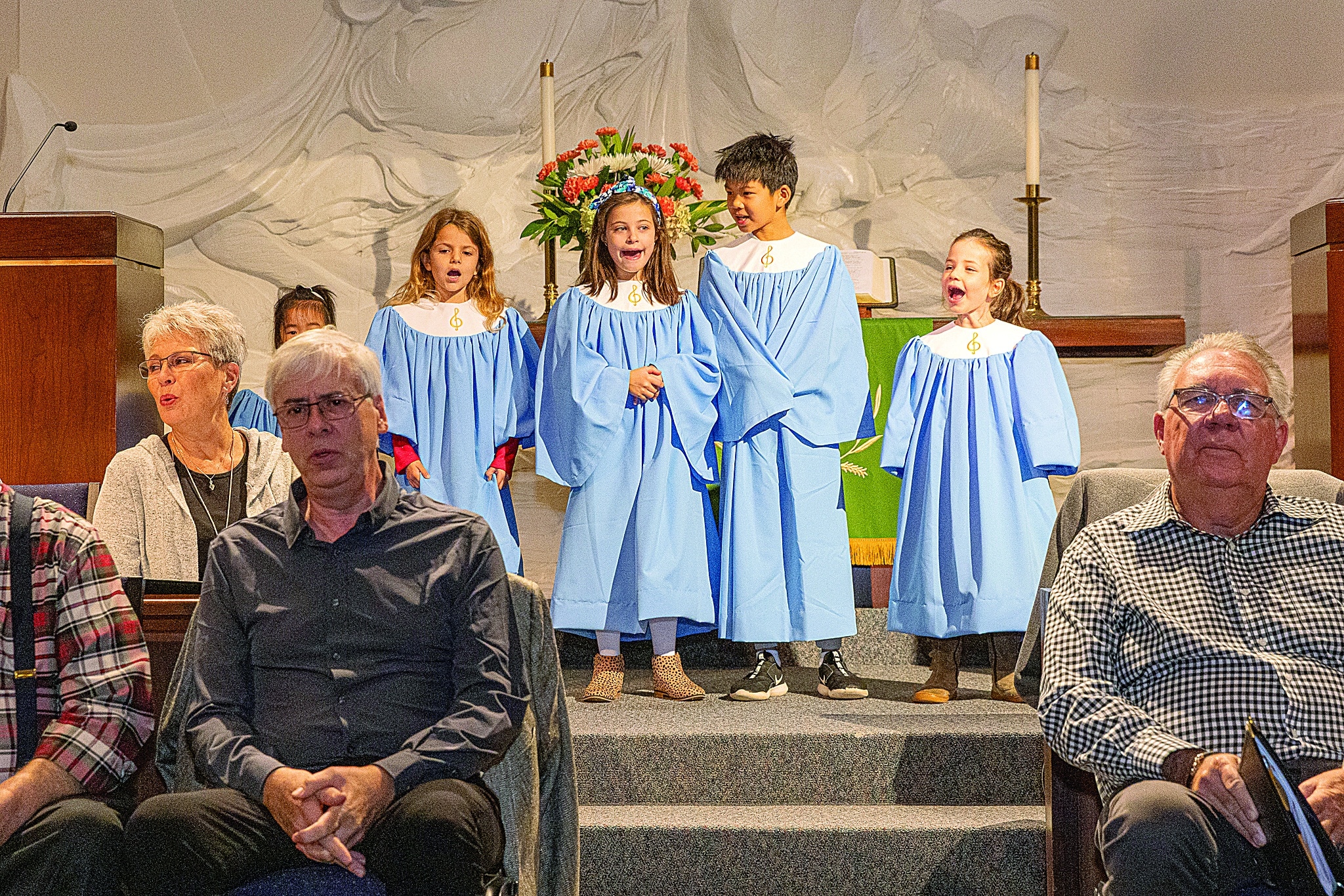 An 11-acre tract of land on the corner of the Simpsonwood property and across Jones Bridge Circle was designated for the construction of the new church. The Conference New Church Development Committee allocated $150,000 for the church construction. Most of the money would be used to excavate and develop the sloping, rocky lot into a usable foundation.
In those days, metal buildings were typically erected to begin the development of a church. Once a congregation was formed and the new church had adequate financing, a permanent sanctuary would be constructed.
George strongly felt that given the potential upscale development of Peachtree Corners, people would be more inclined to notice the new church if a more appropriate wooden building could be constructed and painted to compliment the natural surroundings.
George approached a builder of modular and manufactured homes in Gainesville to price plans and specifications for the new building. He requested a large open area, unobstructed by center supports, that would seat at least 200 people, with two offices in the back and a large, double-door entranceway. George also wanted taller, narrow windows and exterior siding constructed of wood and painted to match the natural surroundings.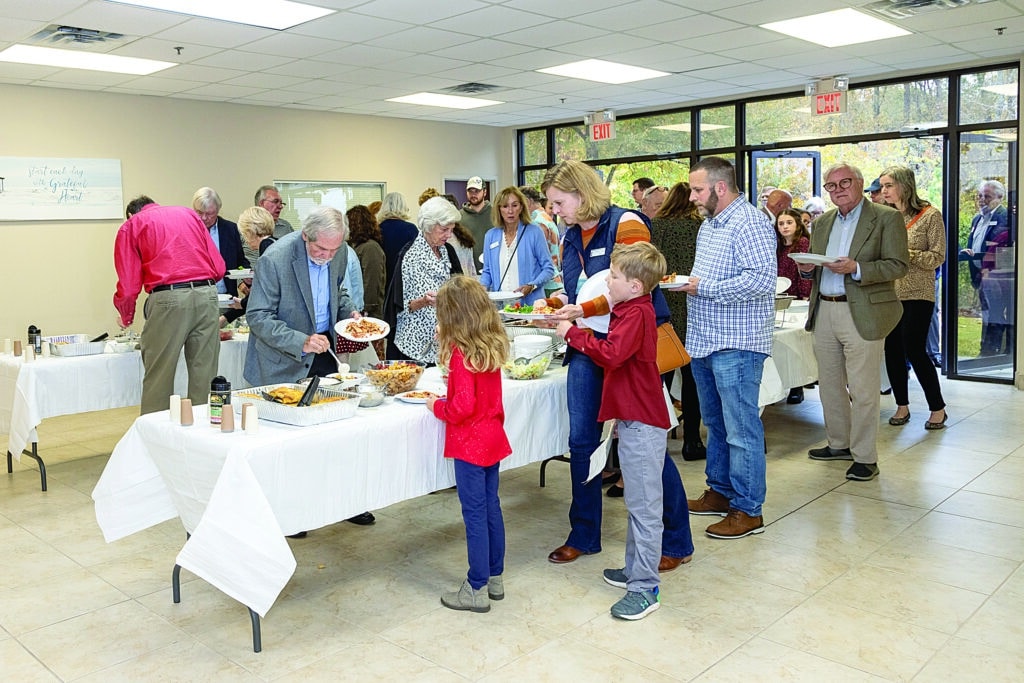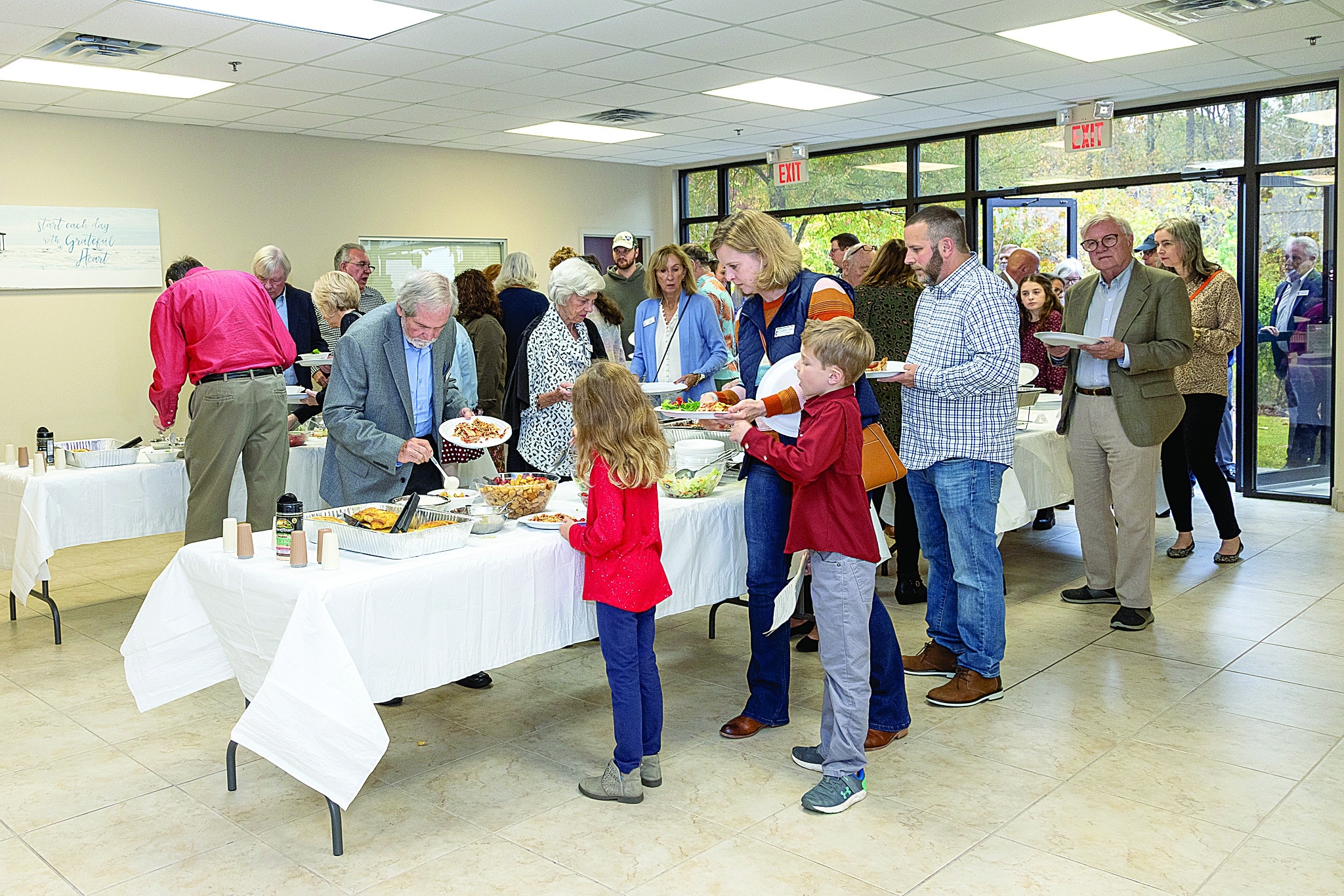 Constructed at a cost of $35,000, the completed building was delivered and set up. Financing for the cost of the project was obtained through the Conference Ten-Dollar Club, a large group of Methodist members who donated the sum of $10 twice each year for the future construction of new churches.
With the "trailer" completed, Simpsonwood UMC had its official beginning on Sunday, March 14, 1982, followed by the Service of Constitution on May 30, 1982. Thirty-seven charter members of the first congregation made their oral petition for Charter.
A covered dish dinner at the picnic pavilion celebrated the new Christian fellowship. Simpsonwood UMC was on its way!
Solid and continued growth
The congregation grew in size, laying a solid foundation while building for the future. Phase One of the master plan called for a magnificent 15,000-square-foot building that was to become the new sanctuary.
On February 10, 1985, the congregation triumphantly walked across Jones Bridge Circle for the groundbreaking ceremony of its permanent church home.
The new sanctuary was completed in time for the church's first service on Sunday, August 24, 1986, followed by the consecration service three weeks later on September 14, 1986.
The "trailer," as the temporary building came to be known, was transported across the street and located behind the Sanctuary, where it served the church's Christian Youth Ministries for many years.
Years later, the congregation held its collective breath as the old trailer was moved a third time to its present location on the east side of the sanctuary and in back of the parking lot.
Through the years, Simpsonwood UMC has continued to grow in size and in membership, creating the need for additional space. In the spring of 1995, the church launched its "Standing on the Threshold" campaign to raise funding for the construction of an education building.
It was finished and dedicated on December 14, 1997. The building currently houses church staff and contains a library, classrooms and the Simpsonwood UMC preschool.
The new millennium brought continued growth, along with the realization that additional space would be required as the congregation grew. In 2004, the concept of a family life center was born.
A building committee was appointed, and in 2005, the "Building in Faith" campaign was launched. The church's initial financial goals were met in September of that year and construction of the Howard Family Life Center was completed in the fall of 2007.
Many more blessings to count
Simpsonwood UMC has been blessed over the years. Under the leadership of its present and past ministerial staff, the church has grown from a handful of charter members in 1982 to a congregation of over 1,600 members today.
Beginning with Founding Minister George R. Freeman, Jr., the church grew from a concept. George served the church from his appointment in June 1981 until June 1988. That month, Dr. Robert Brown continued the Simpsonwood ministry, serving its congregation until June 1990.
At that time, the conference appointed Dr. Laurence McCullough, Jr. as the church's third pastor. Through his 20 years of leadership, the church greatly expanded its membership, facilities and programs to include local, national and international missions.
In June 2005, Simpsonwood UMC was blessed again by the appointment of The Reverend Keith Lawder as Associate Pastor. A member of the congregation since February 1989, Keith became Student Pastor in June 2002 while completing Seminary.
Simpsonwood UMC's future is bright. In 2021, a husband-and-wife team was appointed as co-senior pastors. Susan and Dave Allen Grady are the current pastors and have a long-range vision for the church's continued growth and mission.
The church continues to honor its long-standing mission: "To Know Christ and Make Him Known." Within 40 years, Simpsonwood UMC has moved from a simple trailer to a magnificent sanctuary and surrounding campus that serves a growing, faithful congregation.