A Passion for Latin: Peachtree Corners' Newest Latin American Restaurant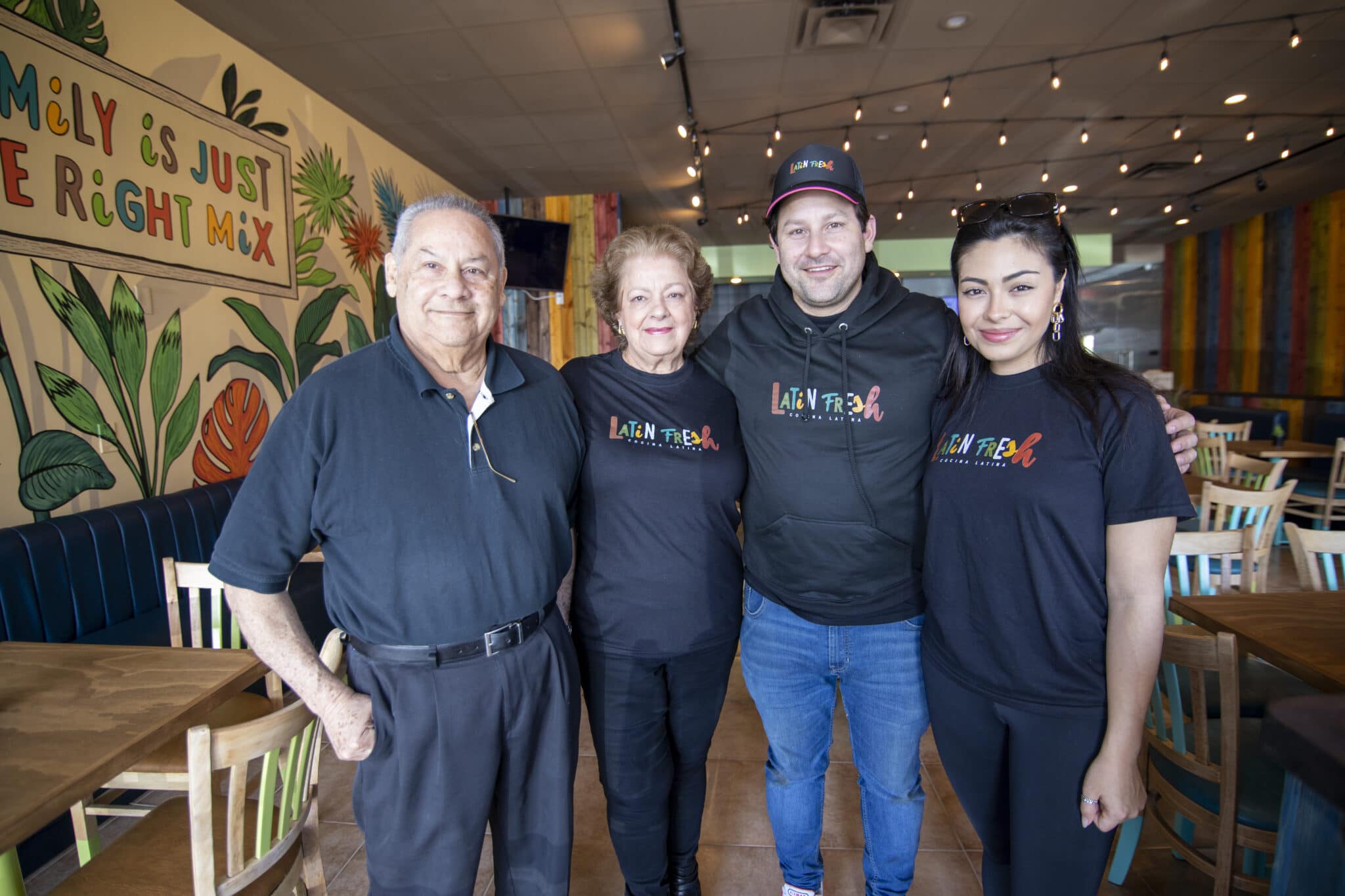 It was a sunny and warm spring day when I pulled up to Latin Fresh on South Old Peachtree Road. Pops of color alluded to the tropical vibe I was about to encounter in this charming and innovative restaurant.
Latin Fresh, open only since January 24, 2022, is a restaurant unlike any other in the area. Offering traditional dishes that hail from Latin American countries such as Brazil, Peru, Colombia and Venezuela, the menu is fresh, bold and creative.
For many Southerners, Latin American food might be synonymous with burritos, tacos and other Mexican or Tex-Mex dishes. That's something that the family behind Latin Fresh wants to change.
"I realized there were a lot of Mexican restaurants," said David Aaron who co-owns the restaurant with his fiancé Juanita and his parents Jay and Ofelia. Aaron, who recently moved to Peachtree Corners from Colombia, hopes to provide a menu that not only speaks to his personal passion for Latin cuisine but also offers an opportunity for locals to expand their palates.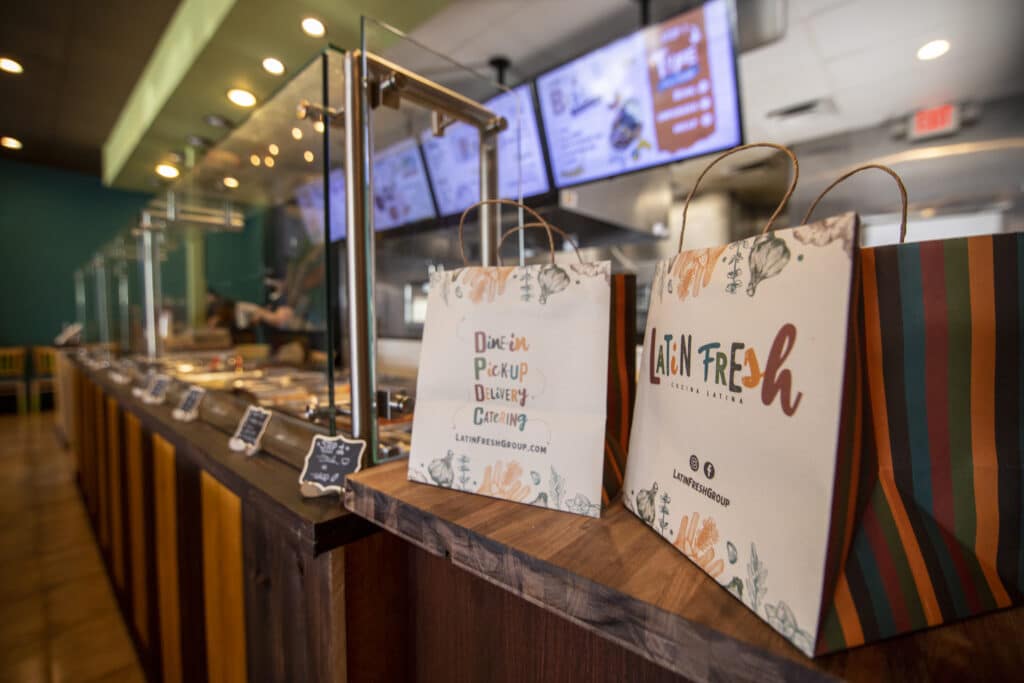 A variety of flavors and experiences
"No Latin American country is exactly the same; we are all full of colors, cultures, music, traditions, dialects, all across Latin America. Latin America is composed of Central America, the Caribbean, South America and every single country is completely different," Aaron explained.
Fortunate enough to travel extensively, Aaron has been able to see firsthand the variety of cuisines in the 33 countries that comprise Latin America. "The food in Colombia on the east side is completely different to that on the west, the south or the north side," he said. "It's completely different, and that's just one country."
Aaron, a chef who has been working in the restaurant industry for 21 years, has cooked in settings that range from cafeterias to Michelin Star restaurants. He grew up in Miami with his parents and a large, vibrant family.
Aaron's father Jay was a pilot and when he retired, he opened a restaurant. He used his cooking skills to raise money for foundations he cared about as well as feeding his large family from his home kitchen.
"We had something like 70 first cousins, my mother has 15 siblings," said Aaron. "We always had people coming to the house and my father was always cooking, trying different things, always homey foods and done from scratch. If he wanted a tomato sauce, he would cut the tomato and make it himself."
Beyond his father's obvious love for cooking, Aaron noted the financial element to making food from scratch. If you're buying ingredients, as opposed to prepared goods, you can often stretch your dollar to create larger batches of food which is essential when you're cooking for dozens of people on a given day.
"I have never been to cooking school, never ever, just learned from my mom," explained Jay Aaron, David's father. "When I came here, I was 20 years old. I never cooked in my house, but when my mom came here and saw that I was cooking, she couldn't believe it. I like it. I really enjoy it, it's really important that I enjoy whatever I do."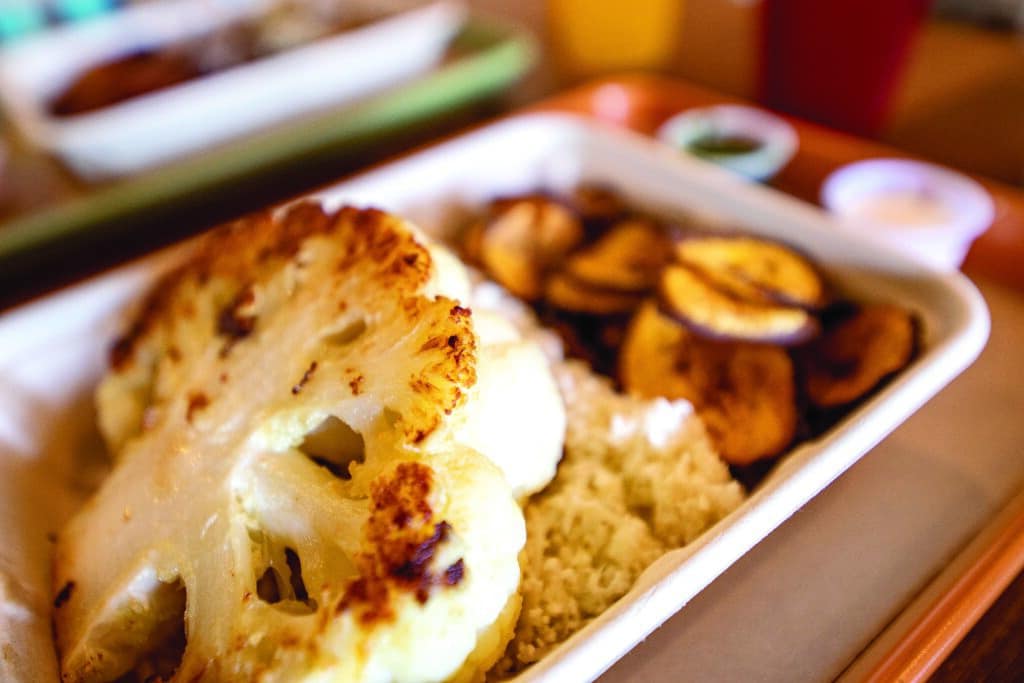 The road to Peachtree Corners
At the onset of the pandemic, David Aaron was working in Miami and his catering business took a huge hit due to canceled events and ongoing shutdowns. As a result, he relocated to Colombia where he took a more hands-on approach in one the restaurants owned by his restaurant group.
While this restaurant in Colombia was incredibly successful, he and his fiancé Juanita Mesa decided they wanted to find somewhere in the States to settle down. Juanita's background in hospitality — which led her to live in Australia, South Africa, Spain, London, Canada — and her ability to speak five languages has offered her a unique perspective, and it was with careful consideration that she chose this area.
Considering it to be family-friendly and inviting, they saw the area was also ripe for a dynamic Latin restaurant concept. "I think what's special about it is it's family," Juanita explained. "It's what Latin America is all about; we are all about having our family together. David and his parents, you can't get closer to family than that. His sister lives 40 minutes away and having that support of being able to ask questions — they know the area — that was super important to us."
Aaron's parents relocated from Miami to be closer to their family and grandkids here and are deeply involved in the venture.
The feel and flavors of home
"The idea behind Latin Fresh is that everything is fresh, everything is cooked from scratch," said Aaron. Customers are able to choose a base, a protein, a side and a couple of sauces. "In Latin America you drench everything in sauces," Aaron explained with a laugh.
Whether you prefer an empanada, a bowl or a wrap, you can craft a unique and delectable dish with flavors you may have never experienced before. Friendly and knowledgeable staff are there to walk you through all the different options, explaining the ingredients and origins of all the menu items to find a dish you're sure to love.
"It's very homey flavors to us, which we know is probably not homey to our customers," said Juanita. "We want people to be able to come here and taste things and feel at home like when we went into our mom's kitchens growing up. Having that, not only in the food but also the service, to have people who can approach you like family, like a friend, to be able to ask questions."
Describing such a varied menu can be tough, but Aaron considers it a kind of Latin American soul food. "It's food that warms the heart."
In fact, the very design and aesthetics of the restaurant have been chosen to evoke a familiar feeling, like that of walking into a Latin friend's house. Along one wall, a large mural was painted by a Colombian artist who the team flew in. The opposite wall is covered with wooden planks in colors that were carefully chosen to be light, bright and joyous.
Family owned and operated, they hope that Latin Fresh is approachable, cozy and comfortable, both for local Latin neighbors and those unfamiliar with Latin American cuisine.
A fresh, family concept
Another key tenet of the Latin Fresh concept is sustainability. All of the restaurant's furniture was refurbished, and they source their food and juices locally and from independent farmers whenever possible. Even their plates, forks and cups are all ethically made from compostable materials.
"Fresh is the concept; we don't use canned products, preservatives or GMOs. We are big on that," said Aaron. "I'm a big vegan activist; I think it's the future of food. All our bases and sides are vegan, and then we have three vegan protein options."
A family affair, it is not uncommon to see Aaron's father working in the kitchen, his mother ensuring everything is just right on the line, Juanita manning the phones and answering questions. "To serve people is my favorite," said Aaron's mother Ofelia.
If you're fortunate enough to meet the family, you'll find they are friendly and approachable, ready to offer unique insight to their one-of-a-kind menu.
During my visit I was fortunate enough to be able to sample several dishes, and I have to say that they were each incredibly unique, flavorful and delicious. Every ingredient, though vastly different in origin and preparation, was so thoughtfully prepared it seemed as though they were destined to be paired with one another.
The drinks, made from tropical fruits — many of which I had never tried before — were delightful. I found myself cycling through the offerings, sampling sauces and going back for seconds of every dish. Thoroughly stuffed and feeling the love, I headed home with several boxes of delectable Latin soul food. What an experience.
Peachtree Corners is truly lucky to have Latin Fresh in the neighborhood.
For more information visit latinfreshgroup.com

H&W Steakhouse Opening in Peachtree Corners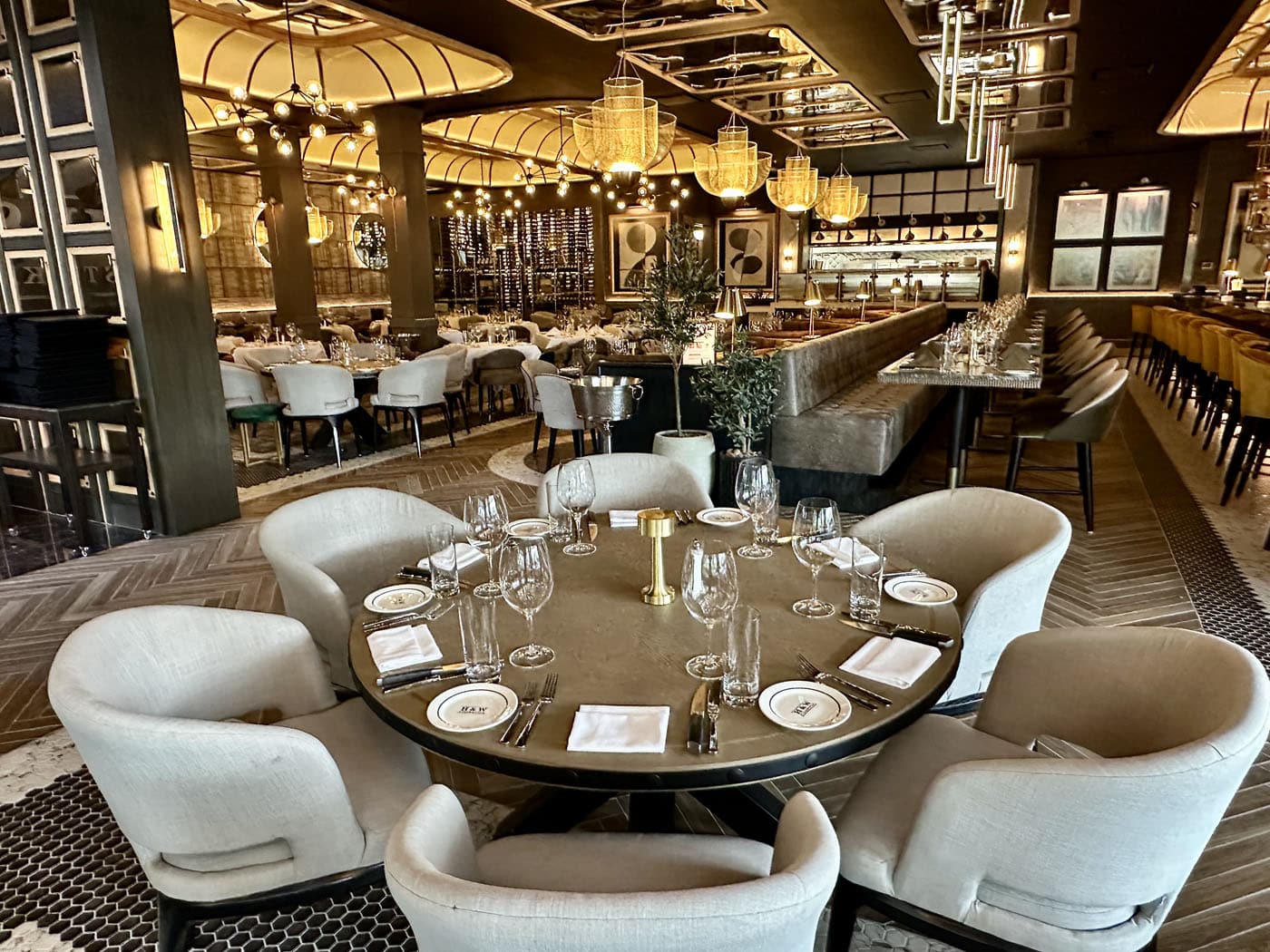 Norsan Restaurants has announced the upcoming opening of its new restaurant concept, H&W Steakhouse. H&W is the third fine-dining steakhouse concept from Norsan Restaurants.
The company also operates Pampas Steakhouse in Johns Creek and Frankie's The Steakhouse in Duluth. H&W aims to bring modern fine dining to Peachtree Corners with USDA Prime Steaks and a variety of seafood options.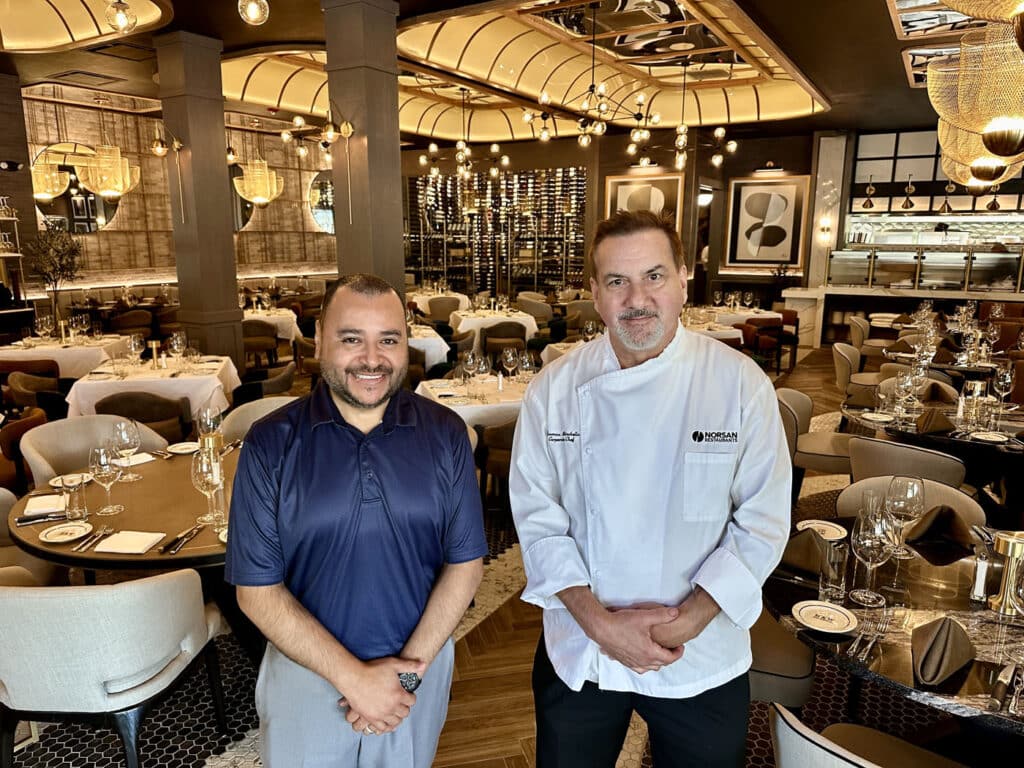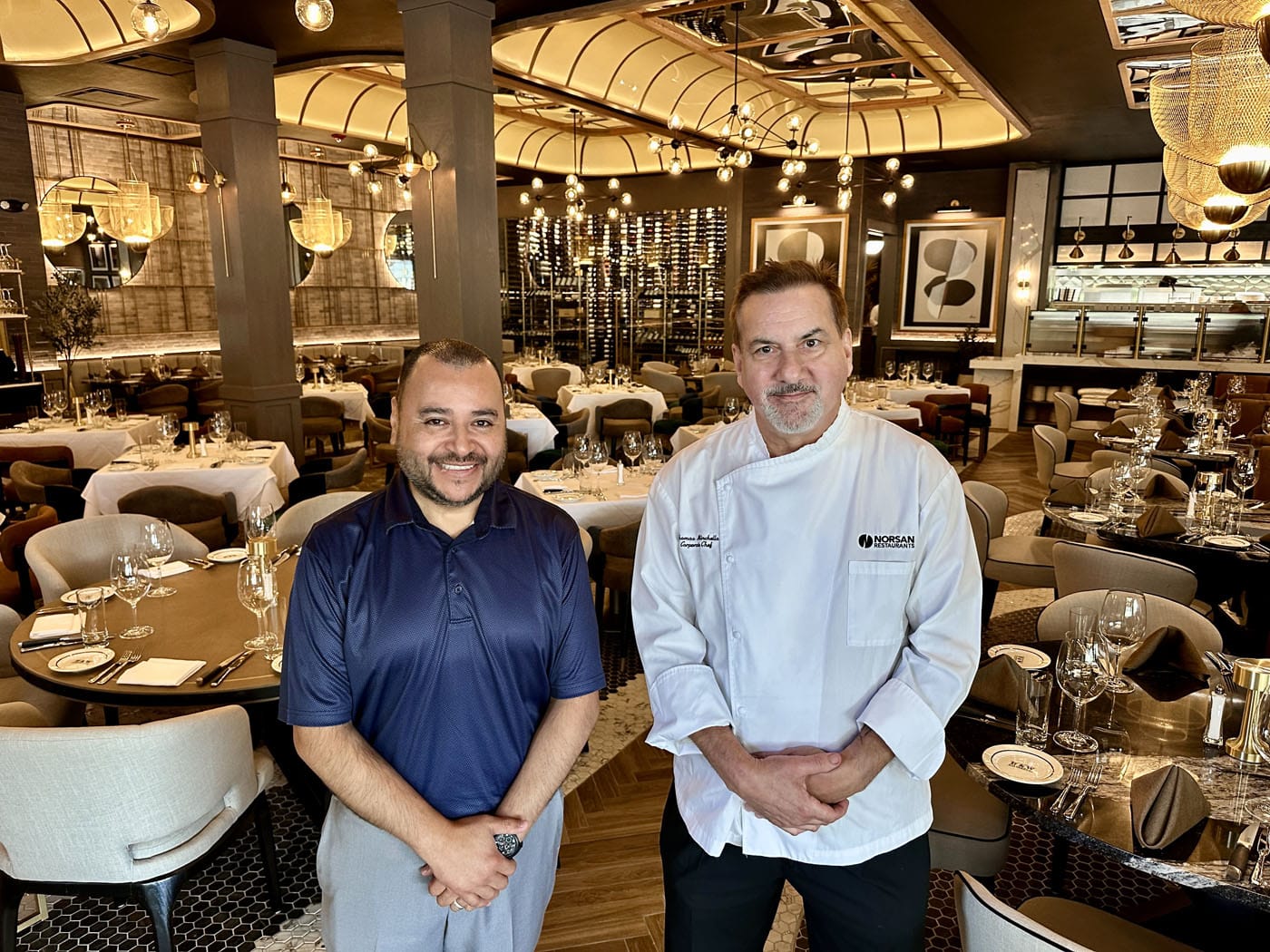 The restaurant was designed by architect Filipao Nunes out of Monterrey, Mexico.
"It fills us with great pride to be part of such an important project, which was designed to create an experience on par with the menu," says Nunes. Our goal was to allow for elegance to shine in every single detail, staying faithful to the essence of the brand."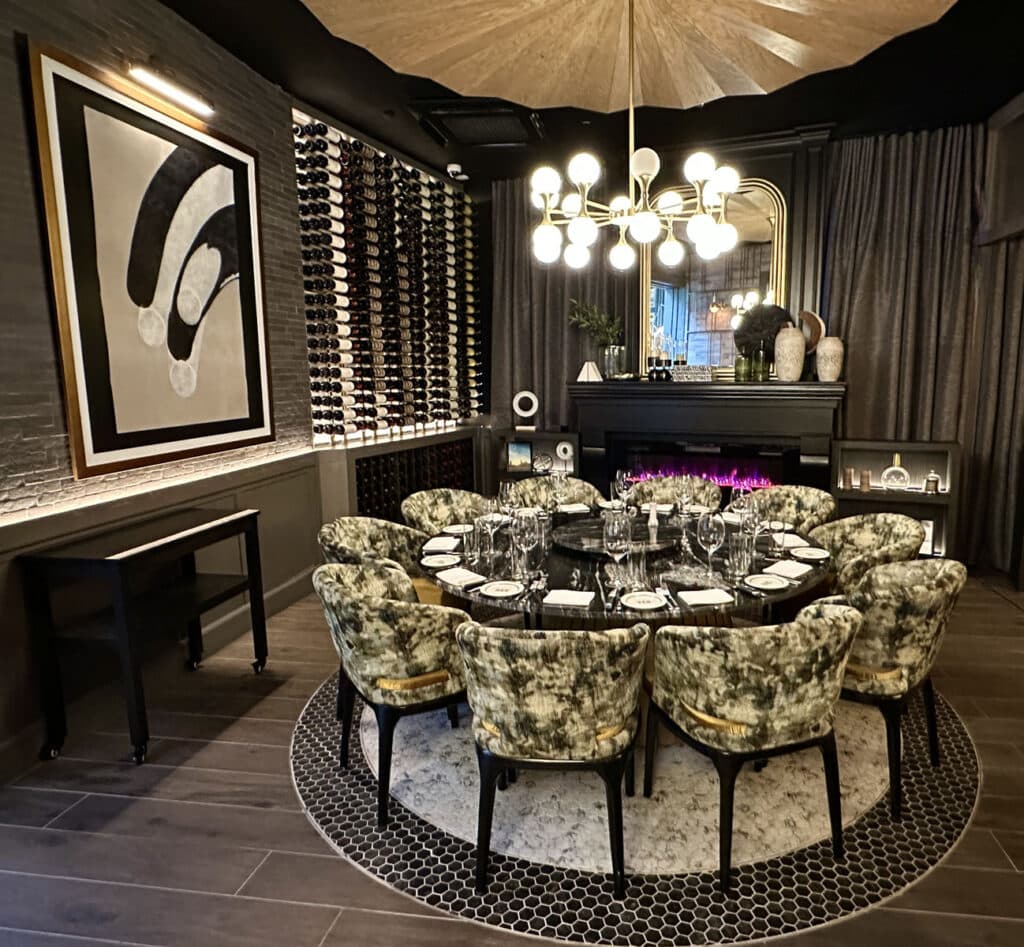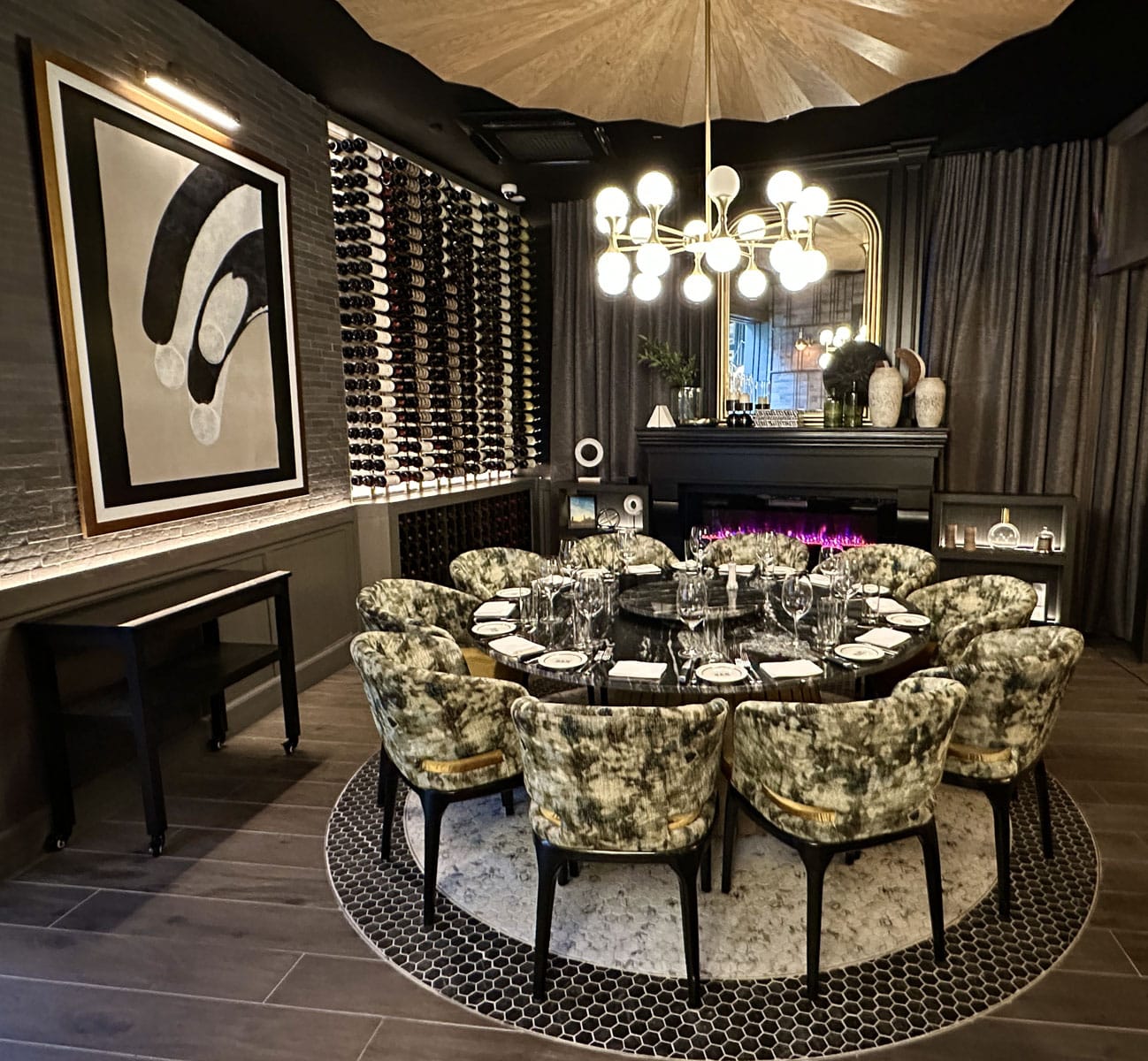 Chef Thomas Minchella leads the culinary team at H&W and has served as Norsan Restaurant's Executive Corporate Chef since 2020.
Chef Minchella, formerly the Executive Chef of McKendrick's Steakhouse, looks forward to the opening and sharing his menu and creations with guests. He states, "Creating delicious food is my passion, creating a culinary staff is my ambition, and creating guests is my love!"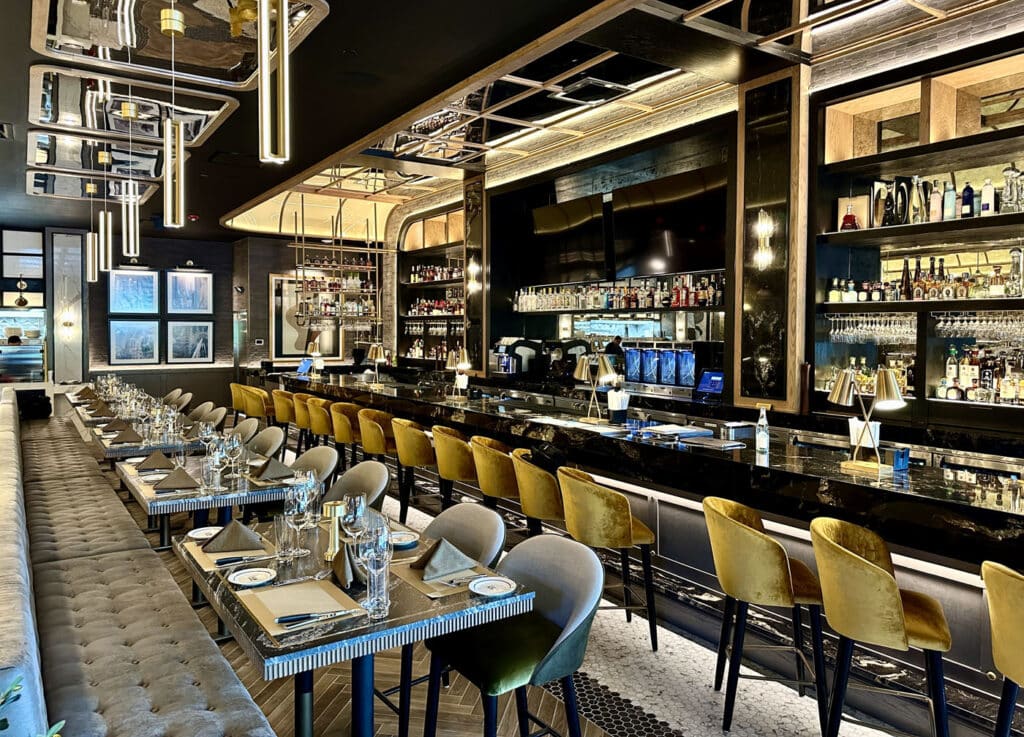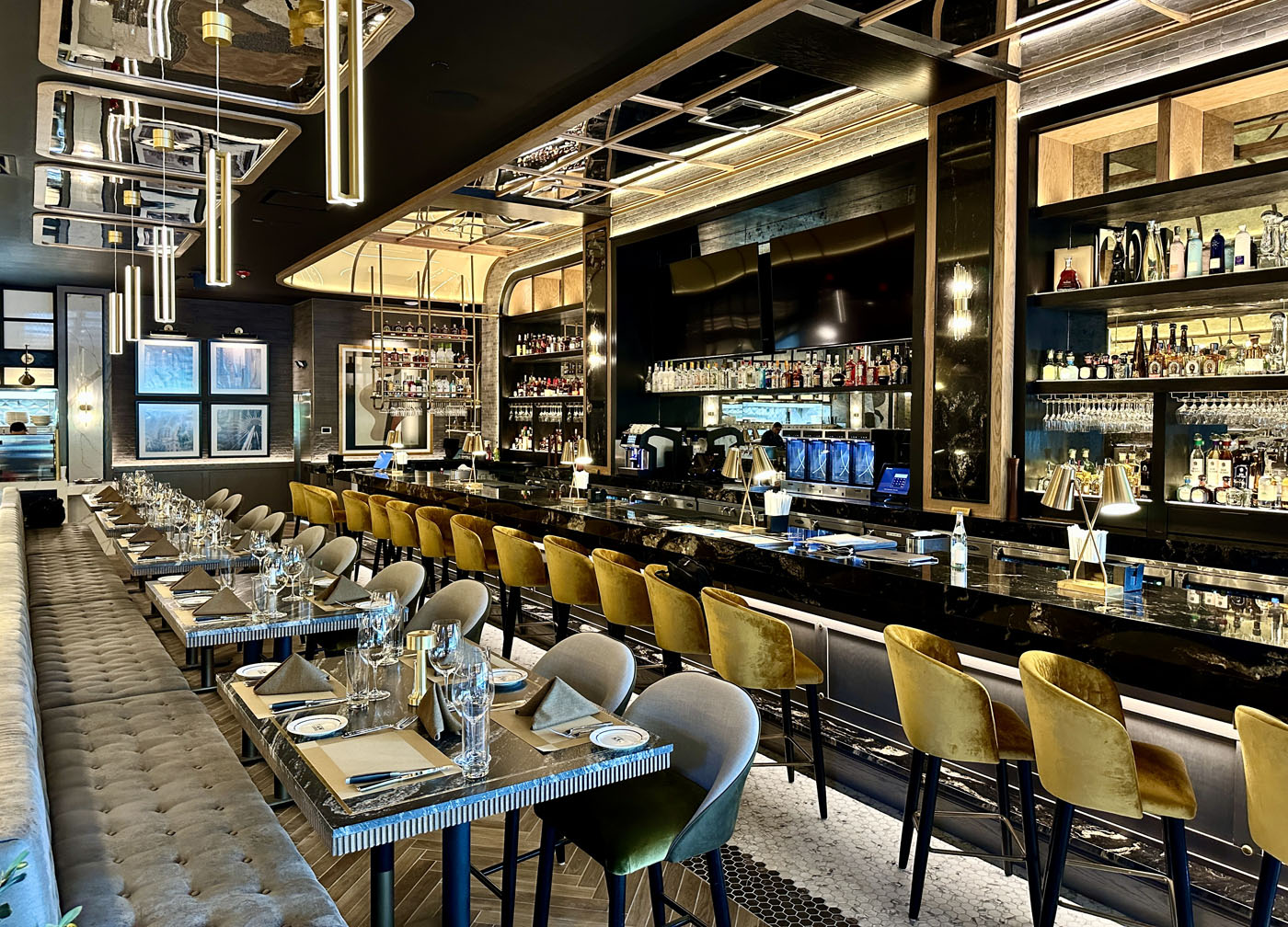 Norsan CEO Norberto Sanchez shares, "We are very excited to open our new concept H&W Steakhouse. Taking center stage at H&W will be handpicked premium steaks and a fantastic array of seafood offerings. Our hospitable and professional service team has one goal: to make our guests feel at home."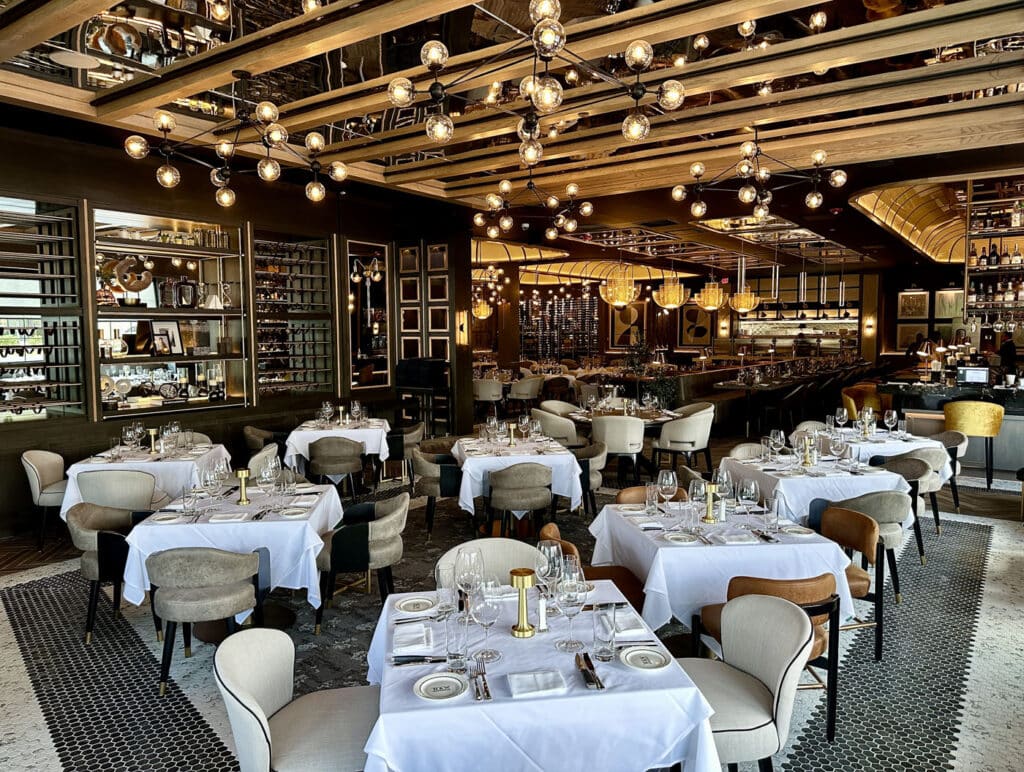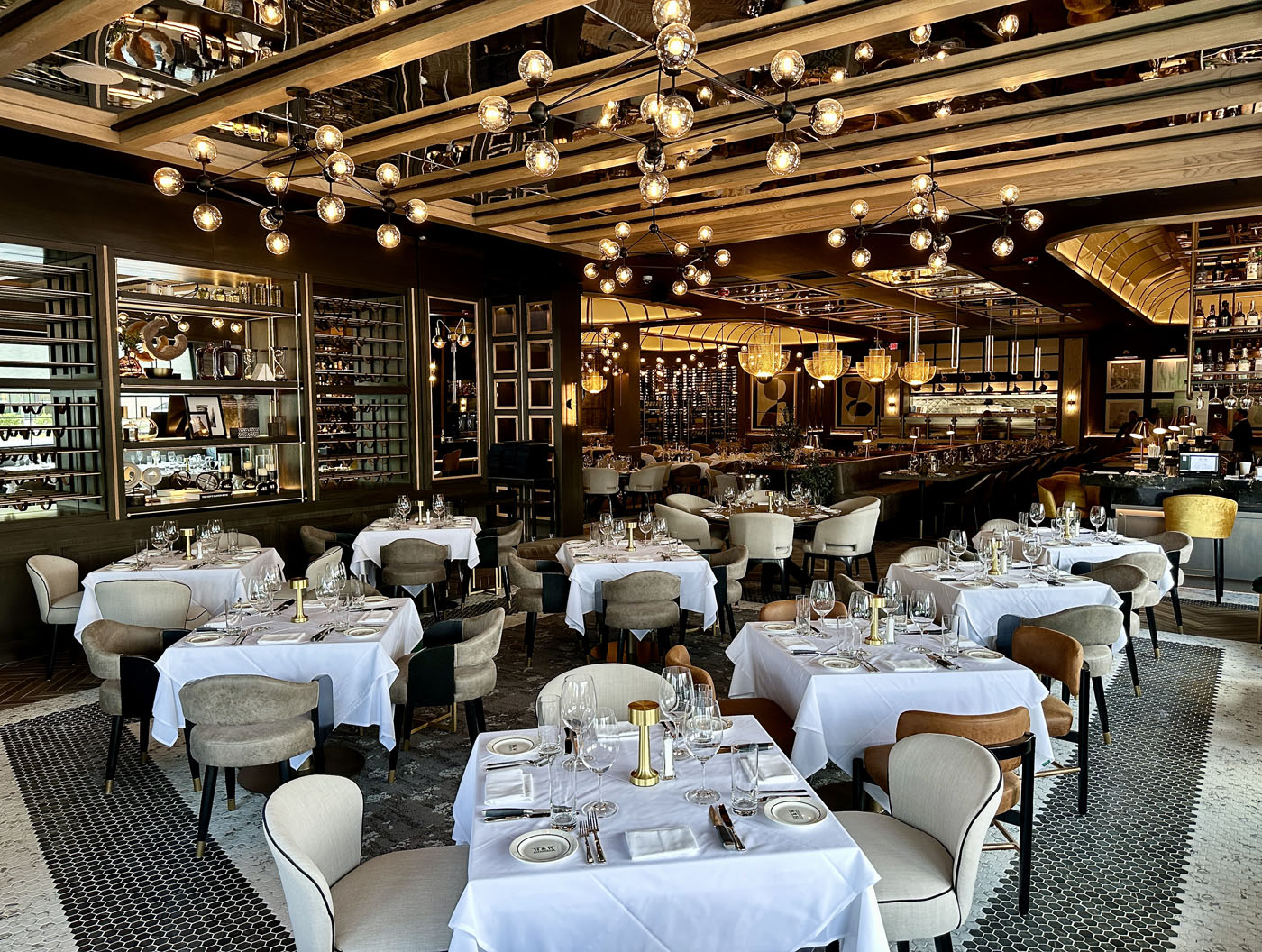 ---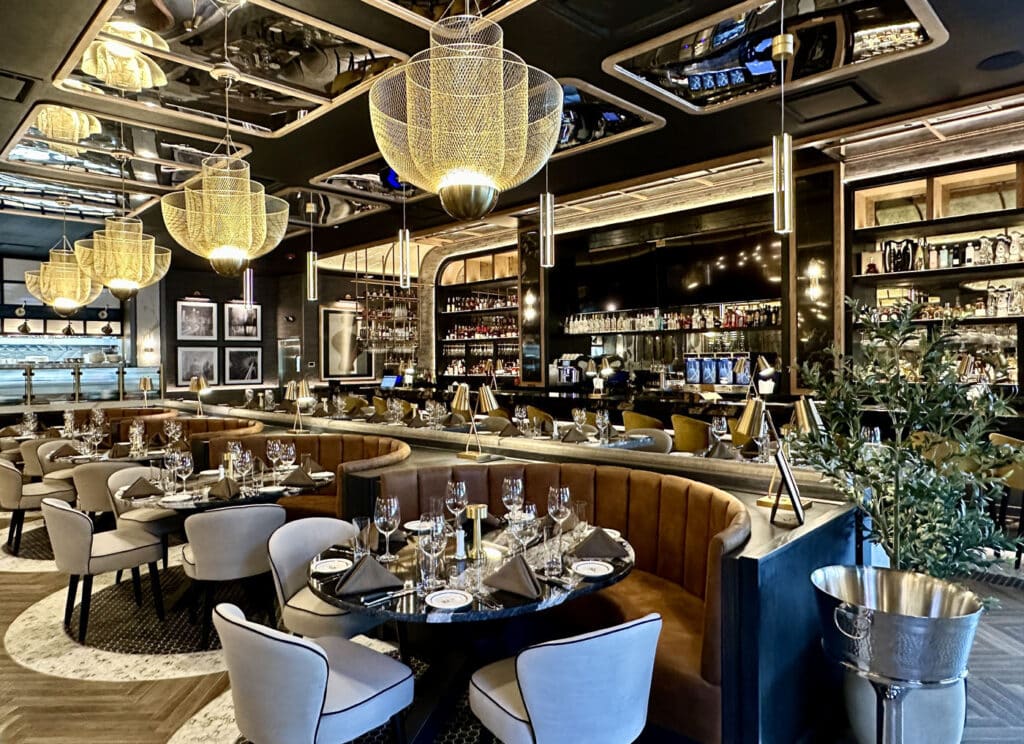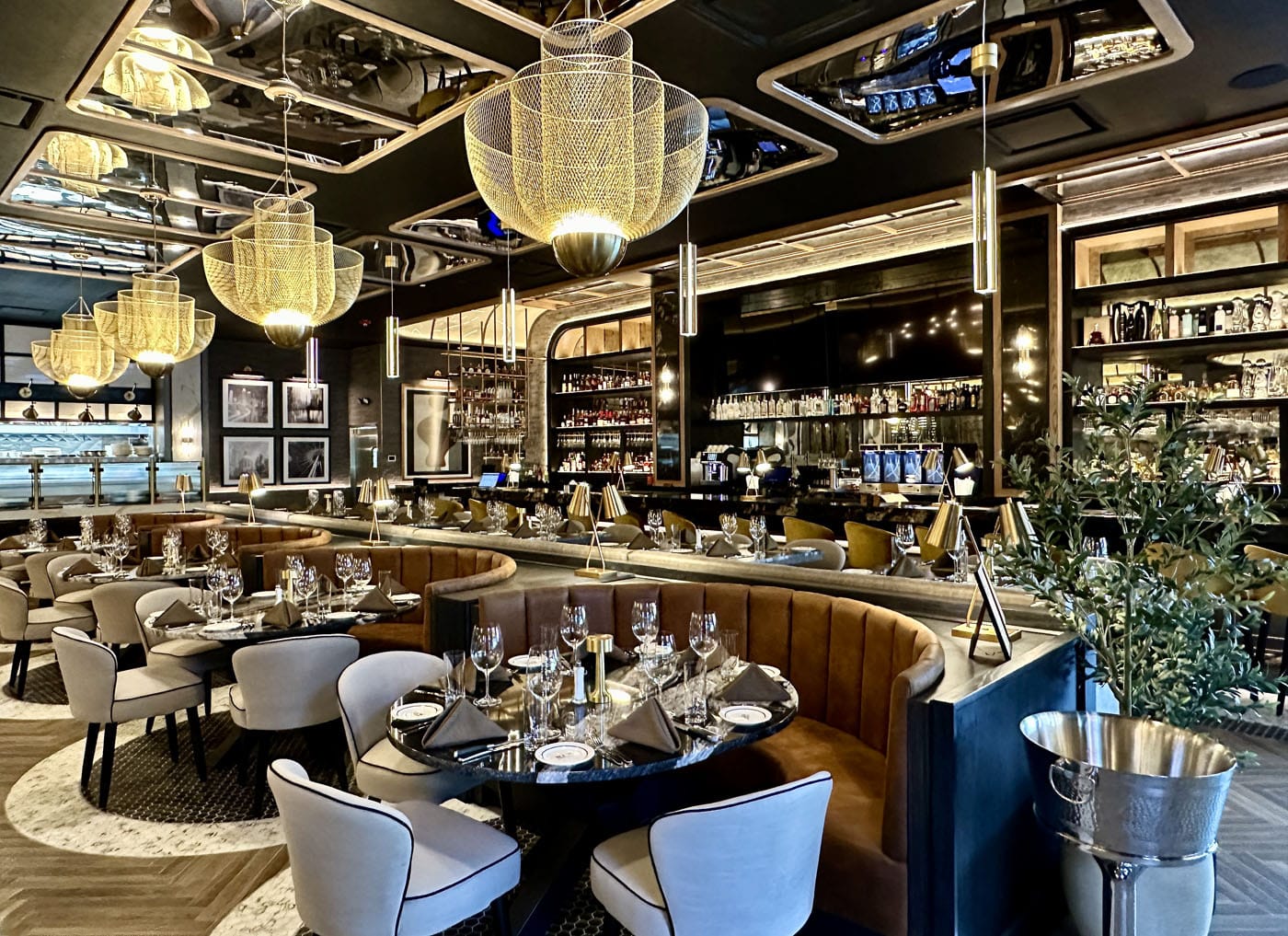 H&W will soft-open late September with a limited number of reservations available.
Reservations will be available via Opentable and directly through the restaurant. Follow along on Instagram for the official opening date and ongoings @hwsteakhouse.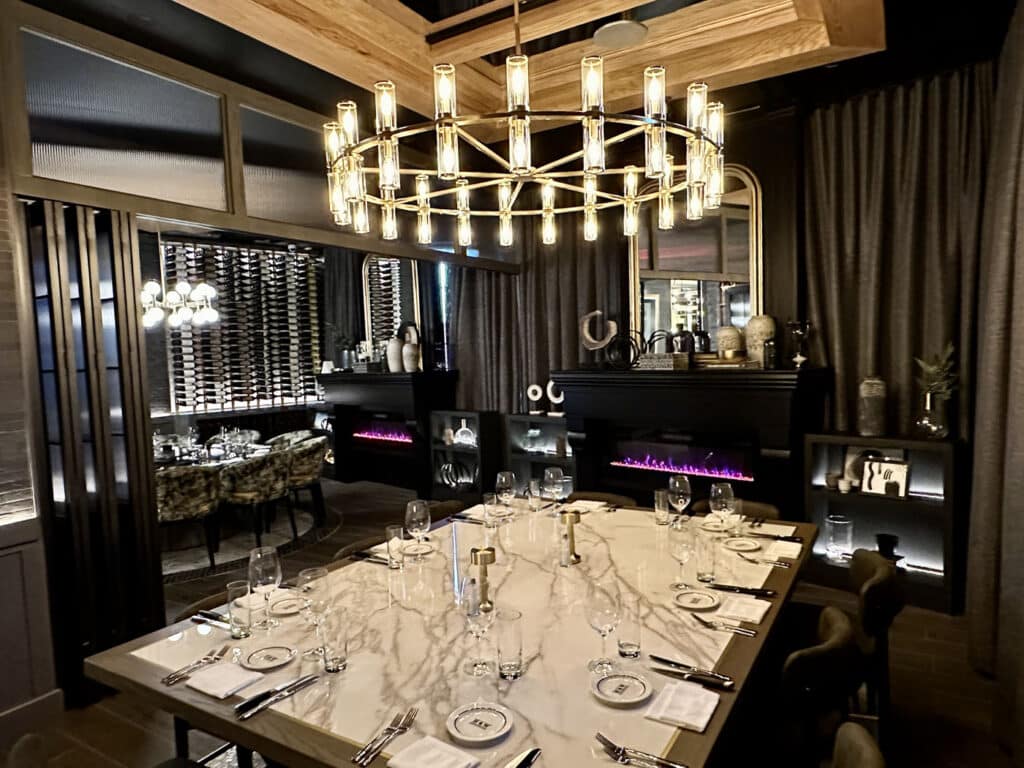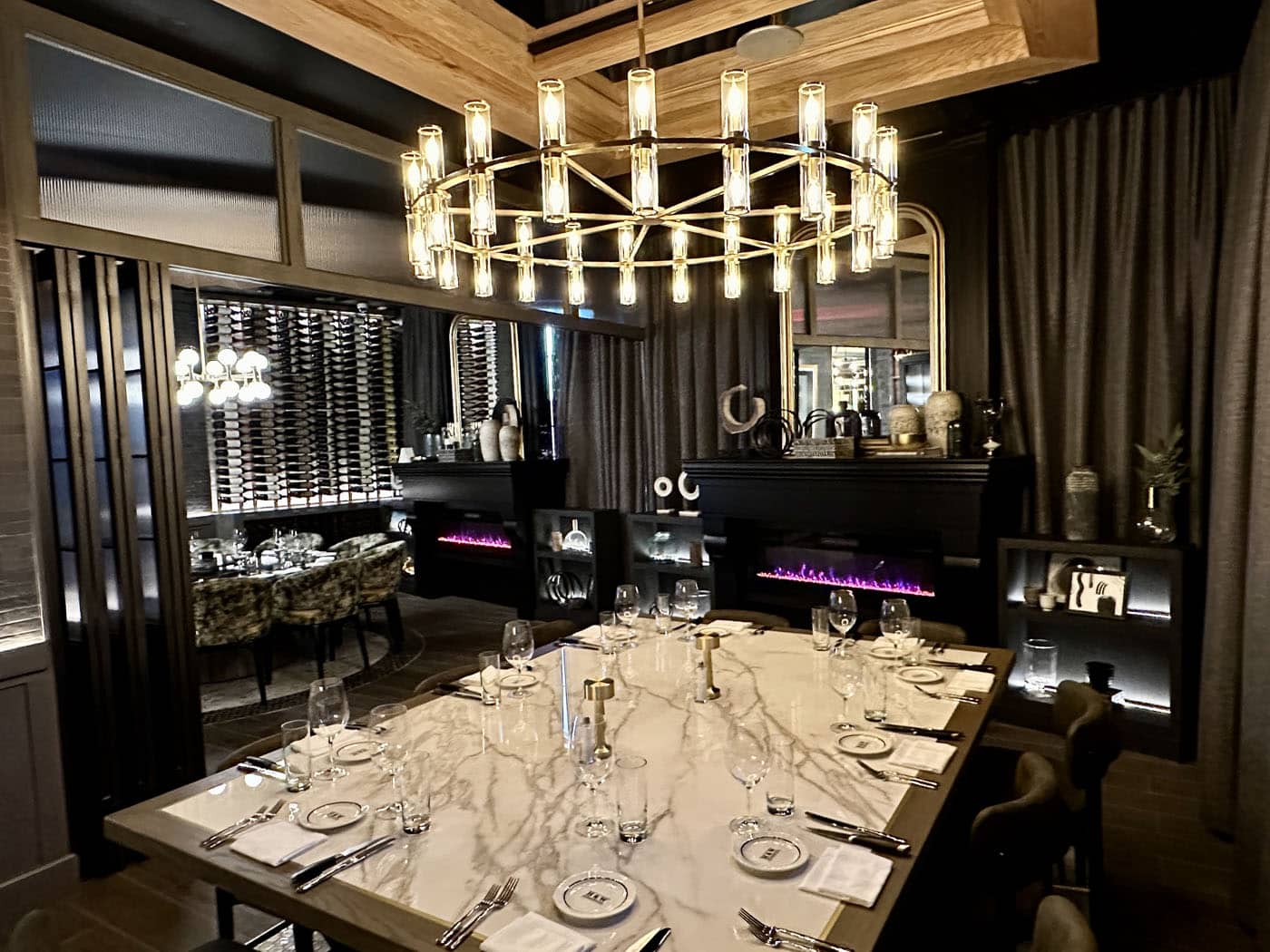 ---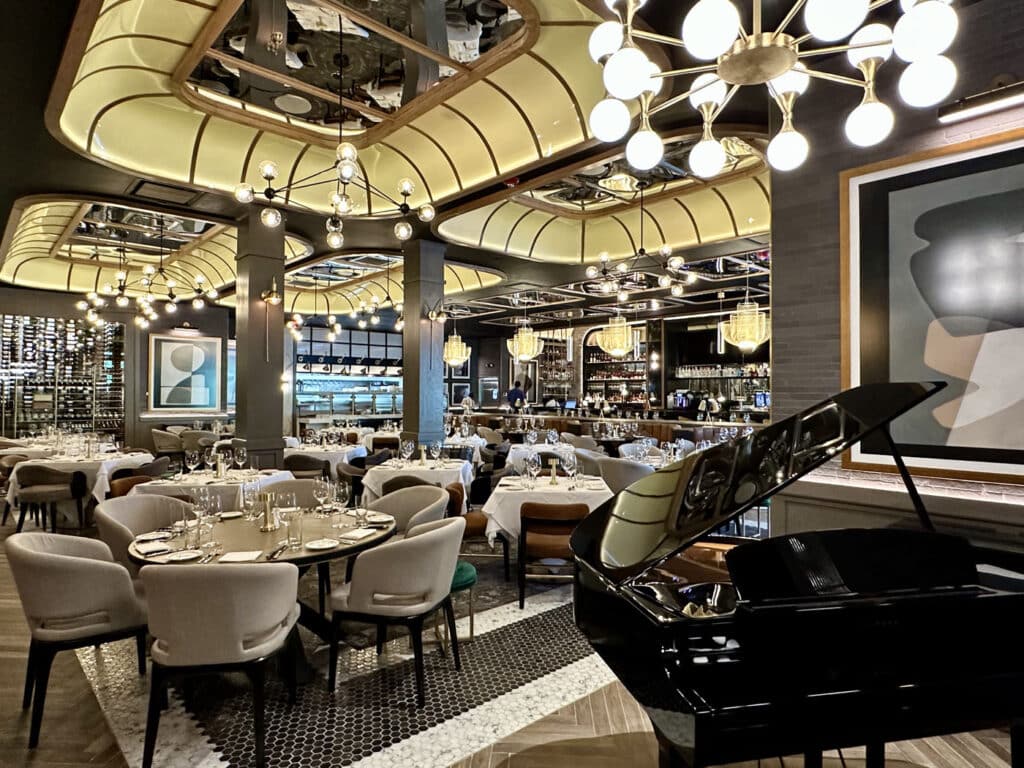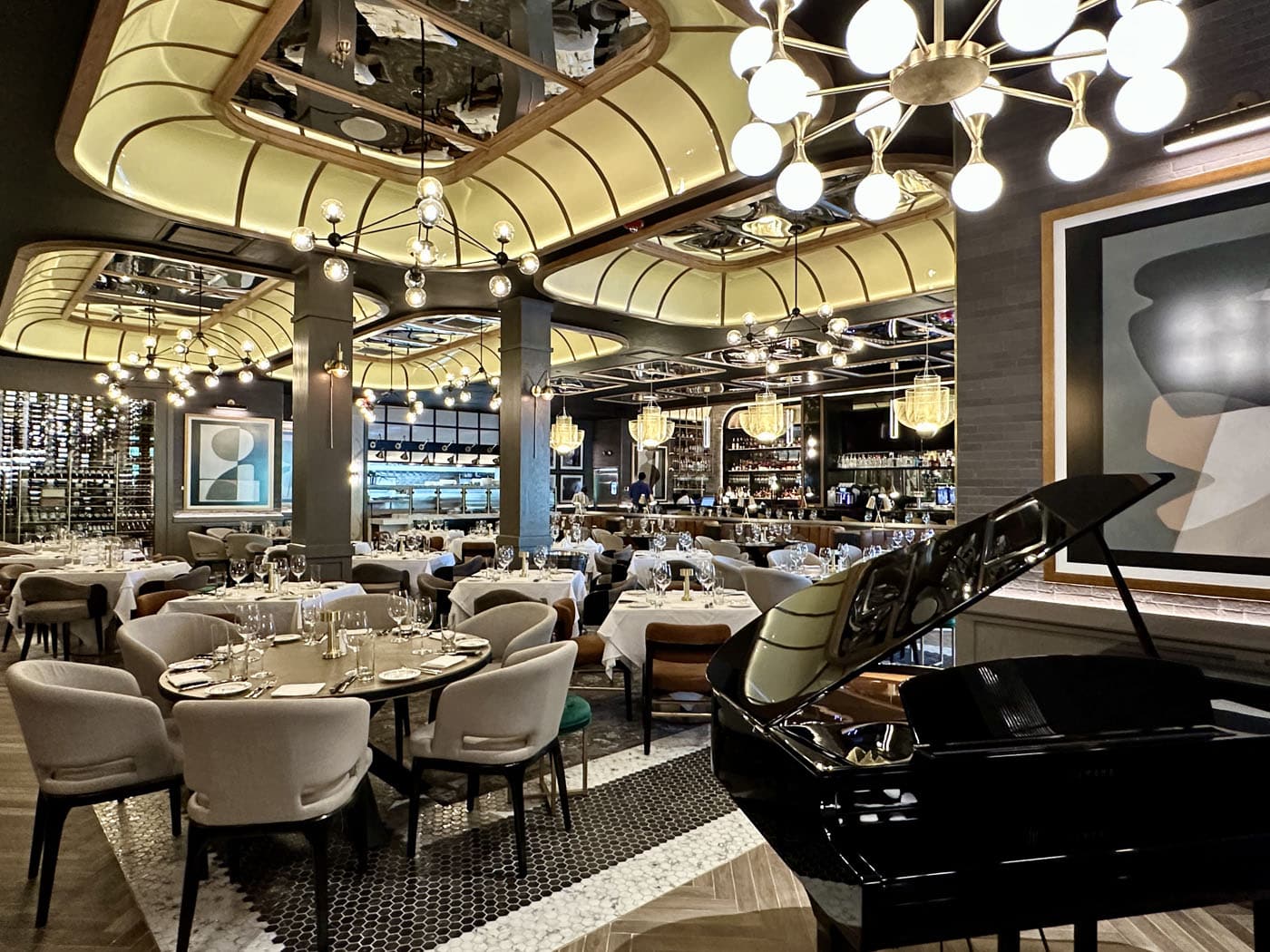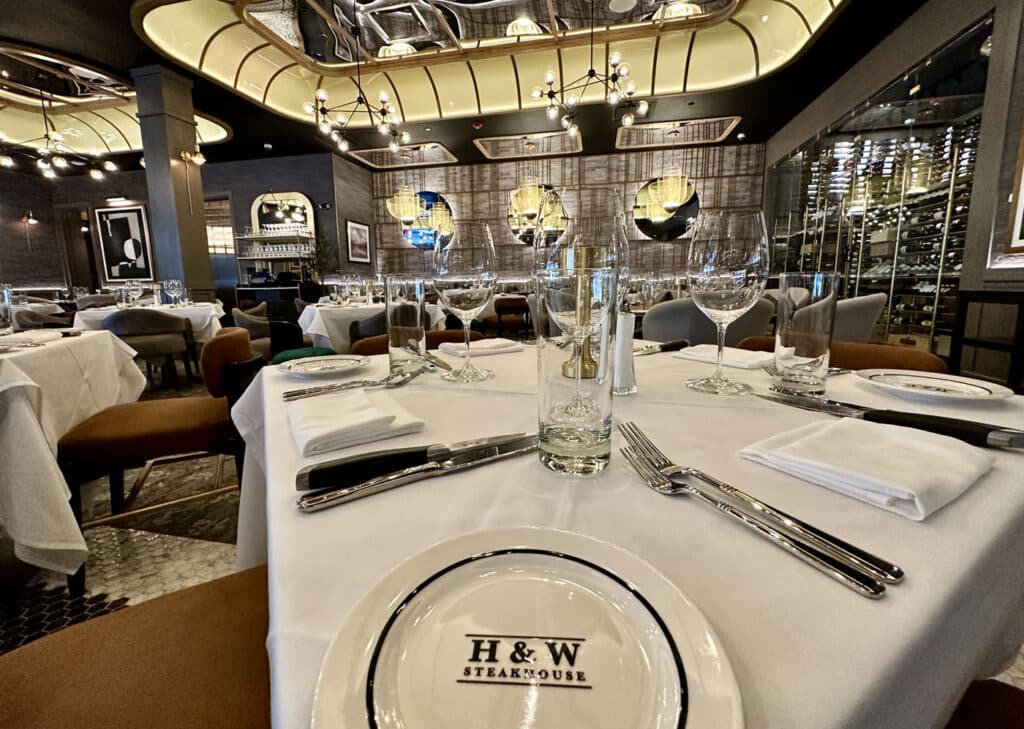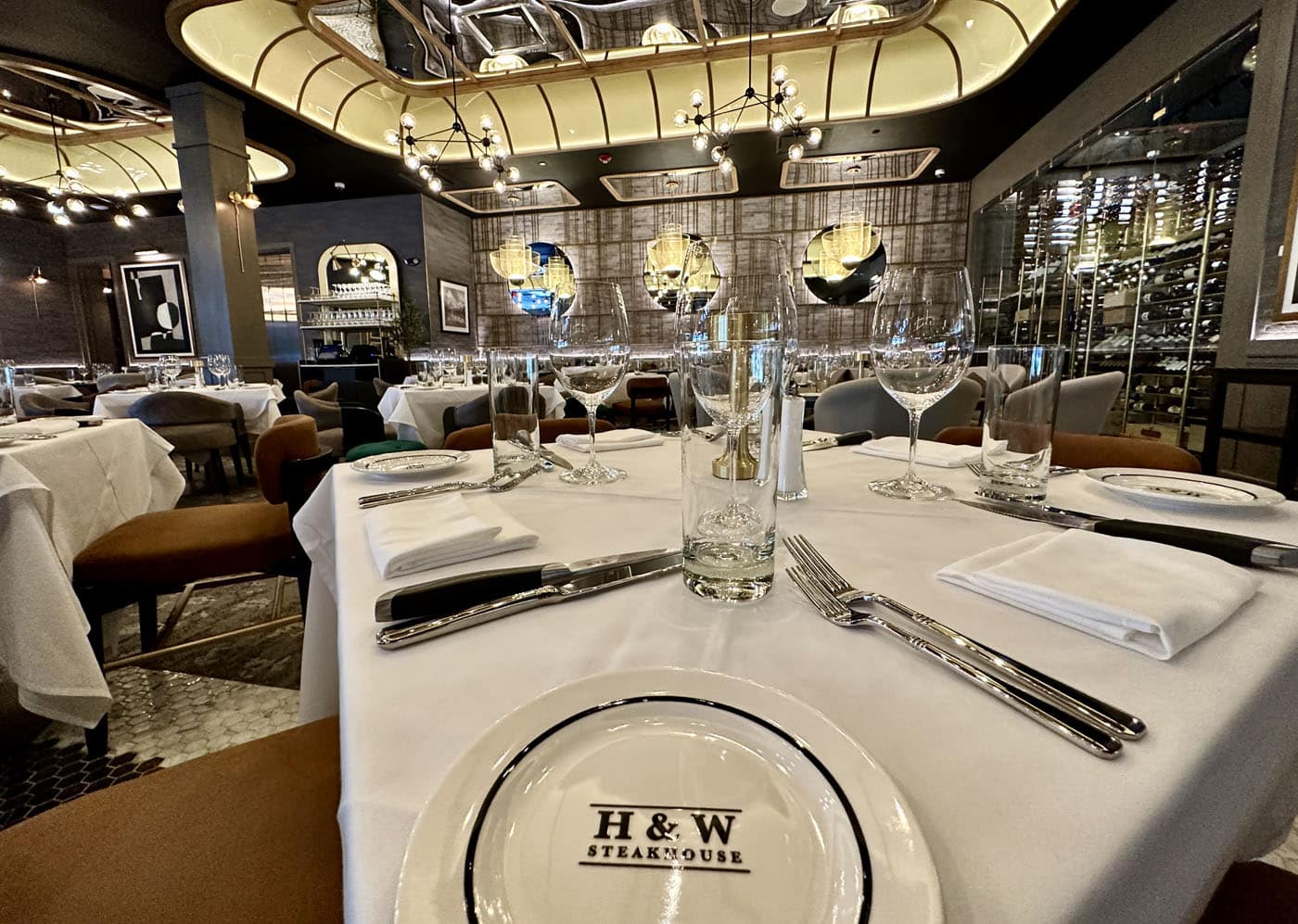 Source: H&W Steakhouse
Photography by Bruce Johnson

Shah's Halal Food Celebrates Opening in Peachtree Corners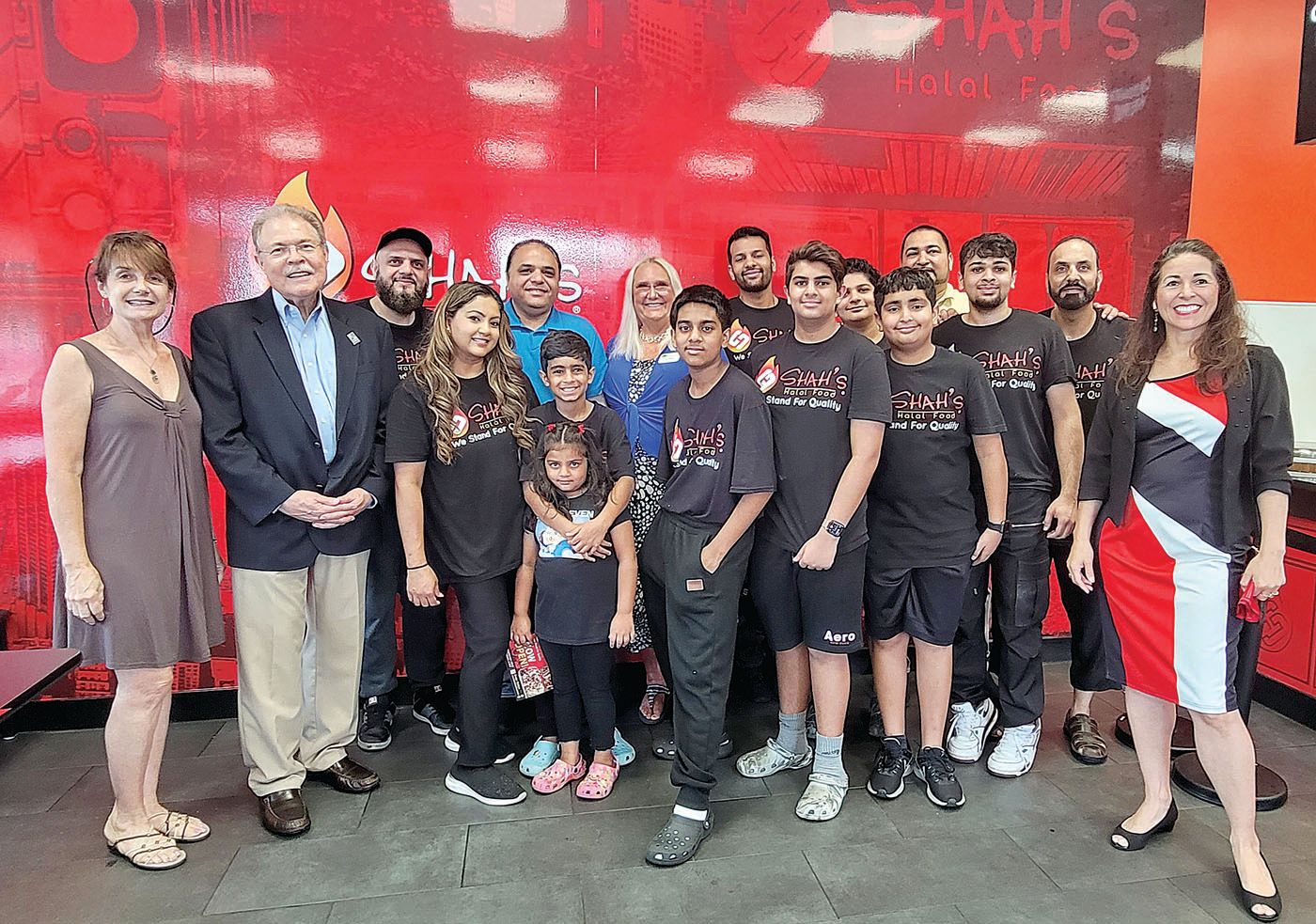 Mayor Mike Mason, Peachtree Corners Business Association (PCBA), business professionals and community well-wishers joined the Hameed family, owners of Shah Halal Food, and staff to celebrate the opening of its new Peachtree Corners restaurant with a ribbon-cutting celebration and lunch event.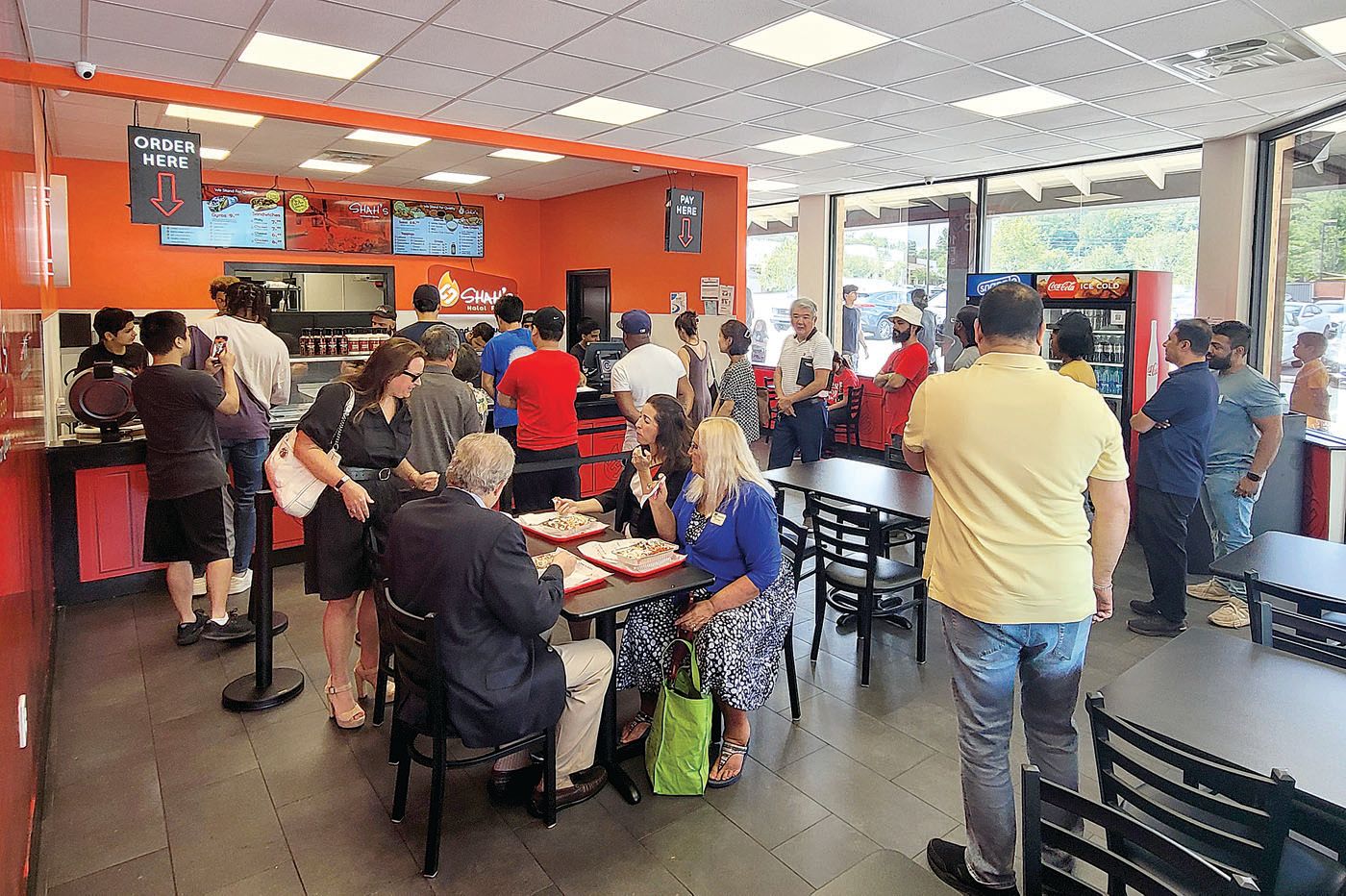 Khurran (Kay) Hameed shared, "At Shah's Halal, we take pride in offering the highest quality, most authentic and delectable halal cuisine at a fair price. We are excited to bring our exceptional dining experience to Peachtree Corners." 
In addition to dining services, Shah's Halal also offers to-go orders and catering for special events.
Mayor Mason, along with PCBA Board Members Lisa Proctor, Allison Reinert, Suzanna Martinez and local business supporters were on hand.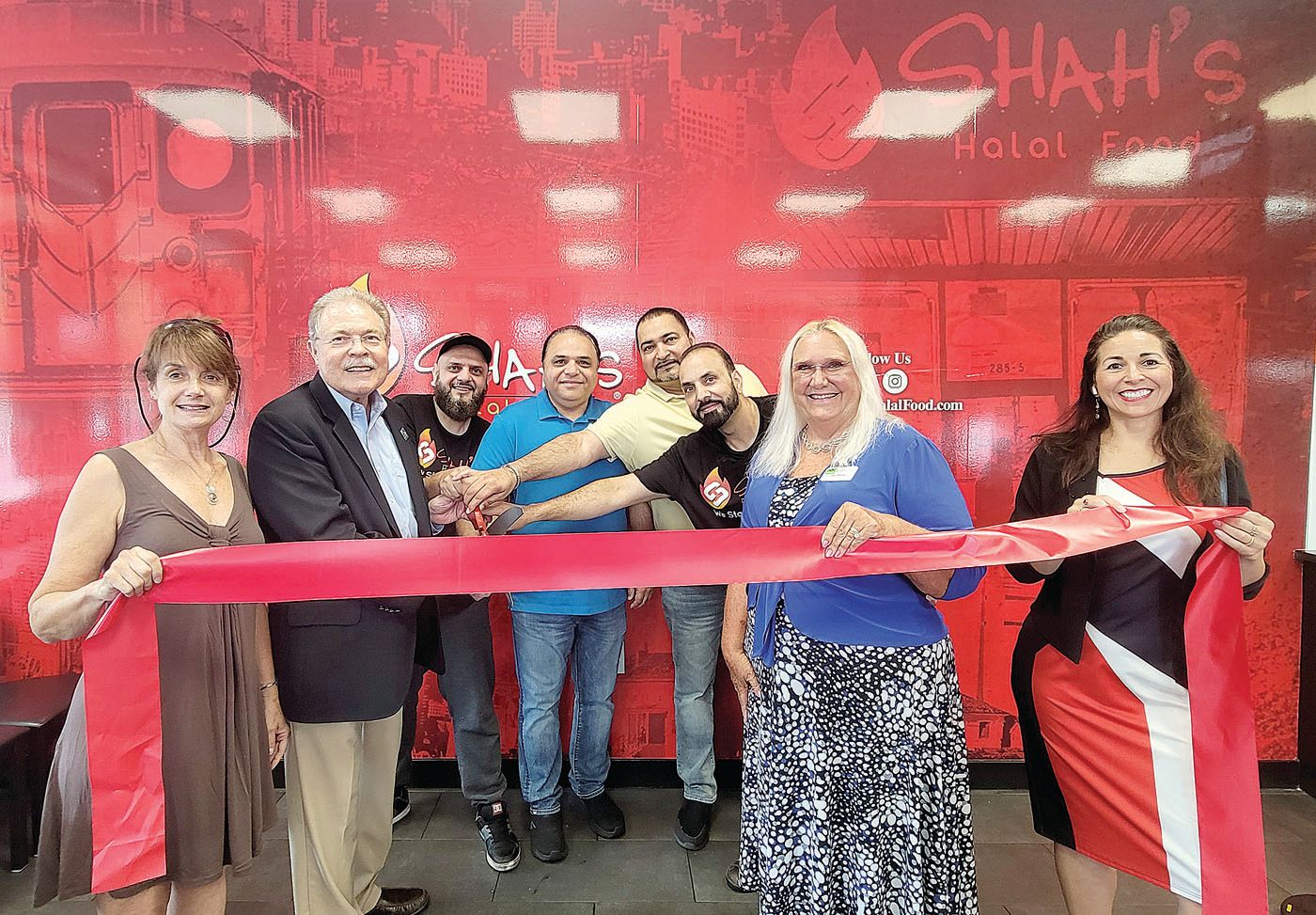 "The city council and I are delighted that you have chosen Peachtree Corners for your business location," said Mason. "We are pleased to have this new restaurant available as part of our business-friendly city."
Shah's Halal Food is located at 5450 Peachtree Parkway, Suite 8B, in Peachtree Corners. Check them out at shahshalalfood.com/peachtree-corners/ or call 678-292-6426 to find out more.

Good French Fare Now Closer Than Ever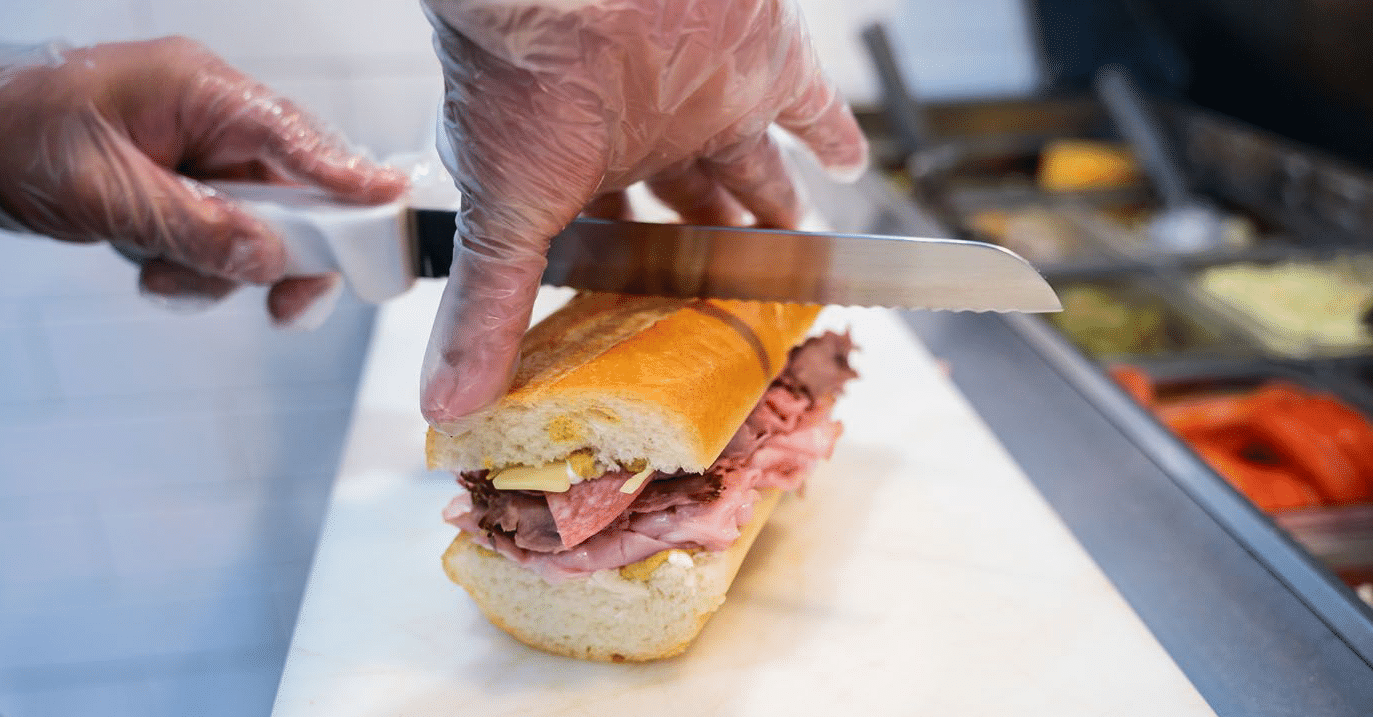 Henri's Bakery & Deli opens a Peachtree Corners location.
"Un bon repas adoucit l'esprit et régénère le corps."
That common French saying, "A good meal softens the mind and regenerates the body," is gradually becoming a theme in this part of metro Atlanta. As the Peachtree Corners food scene expands its offerings, world-class cuisine is becoming more and more available.
For example, one can find the mouth-watering goodies of a French patisserie near the Town Center. Henri's Bakery & Deli is one of the newest food purveyors in the area, but it has a long-standing tradition of quality and service.
A tasty history
French immigrant Henri Fiscus started his first bakery at the corner of 10th and Peachtree streets in Atlanta in 1929. He quickly became known for his inventive recipes and the attention to detail he paid to his customers' needs and wants.
That legacy led to several shops across the metro area with the newest location in Peachtree Corners, according to company literature.
Fiscus passed away in 1974, just one day shy of his 80th birthday, but his family has carried on the traditions and original recipes but has employed modern business practices to spread the quality throughout the area.
To keep consistency and streamline costs, all the products are baked at central location in metro Atlanta.
"We have one commissary, where all our products are made daily overnight. We get a delivery every morning at 6:00. So, whatever we need is freshly made for the day," said Henri's Peachtree Corners General Manager Tarik Aboudi. "We want to keep the recipe the same and make sure there is someone on top of orders."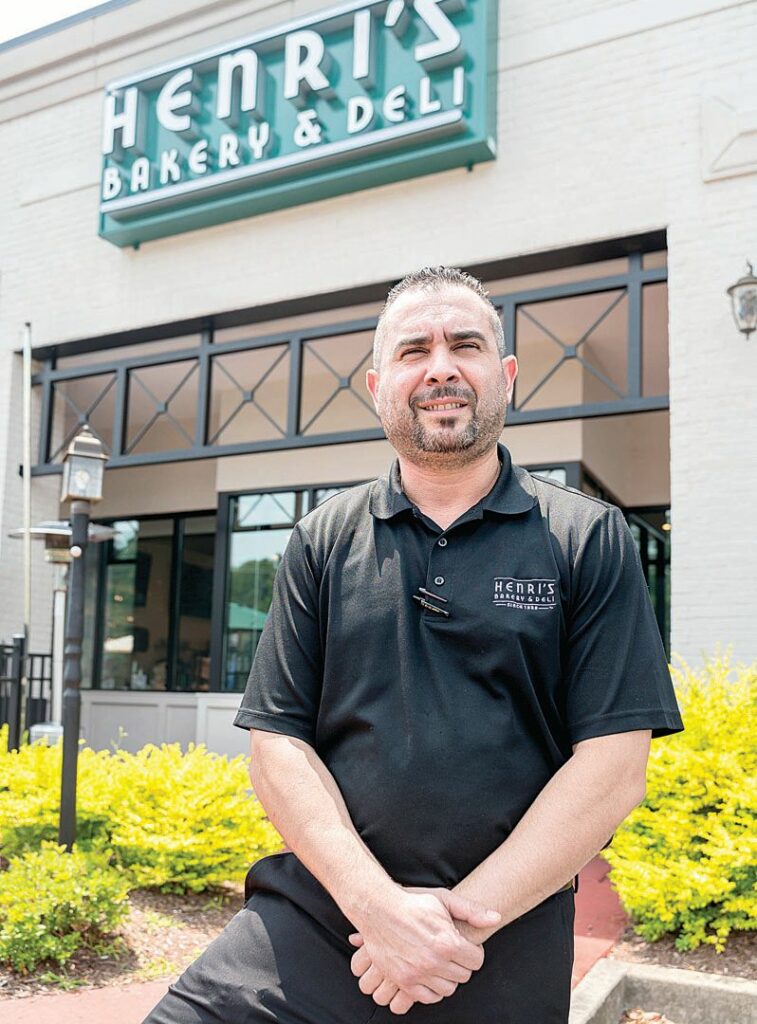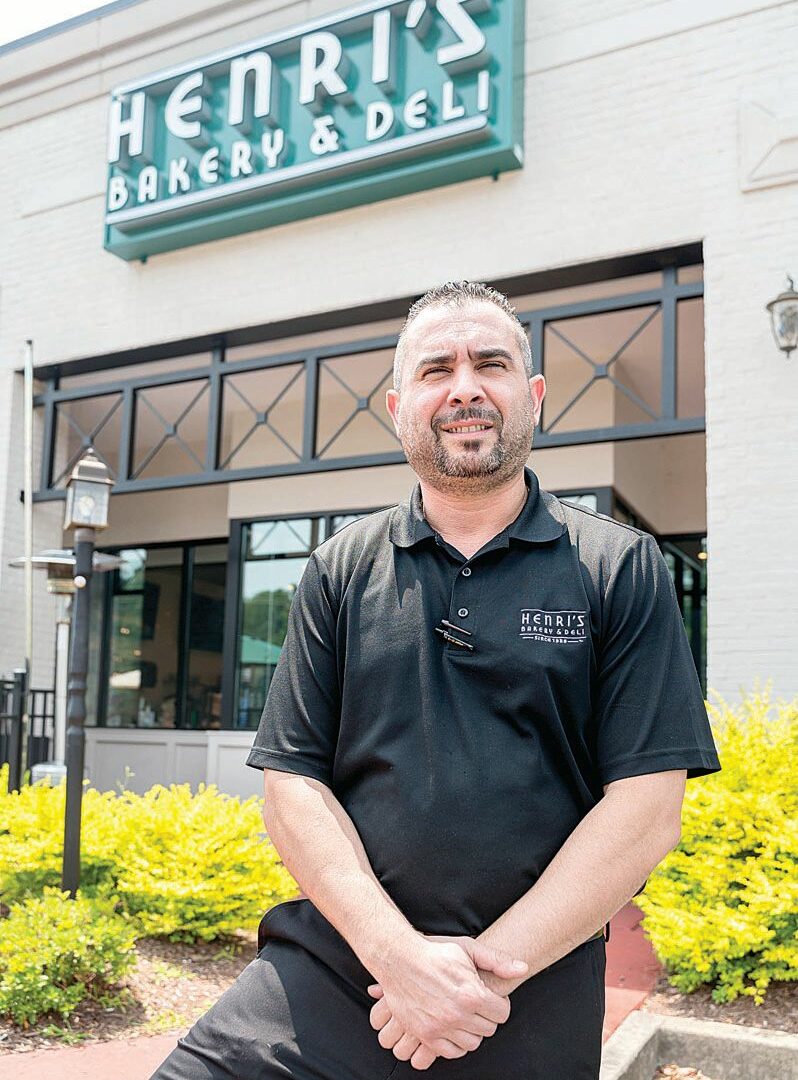 Aboudi, originally from Morocco, has many years of experience in this kind of food business. When the Peachtree Corners location was looking for someone to lead it, he'd been at a local family-owned bagel restaurant.
"I enjoy what I do here and like working with the company. It's a good concept," he said.
Unlike the other company, the hours are a little more family-friendly to his lifestyle, with the eatery closed on Sundays and wrapping up daily service by 6 p.m.
And the location is just 10 minutes from his home. "That's one of the reasons I came here," he said. "I don't want to work eight to 10 hours and then spend another two or three hours in the car."
With Henri's being local and family-owned, it appealed to Aboudi on many levels.
"Family-owned businesses have a different personality than many corporations," he said. "People care more about their legacy, and you get to talk to the owners face-to-face. It's more personal and it feels more like you are part of a family."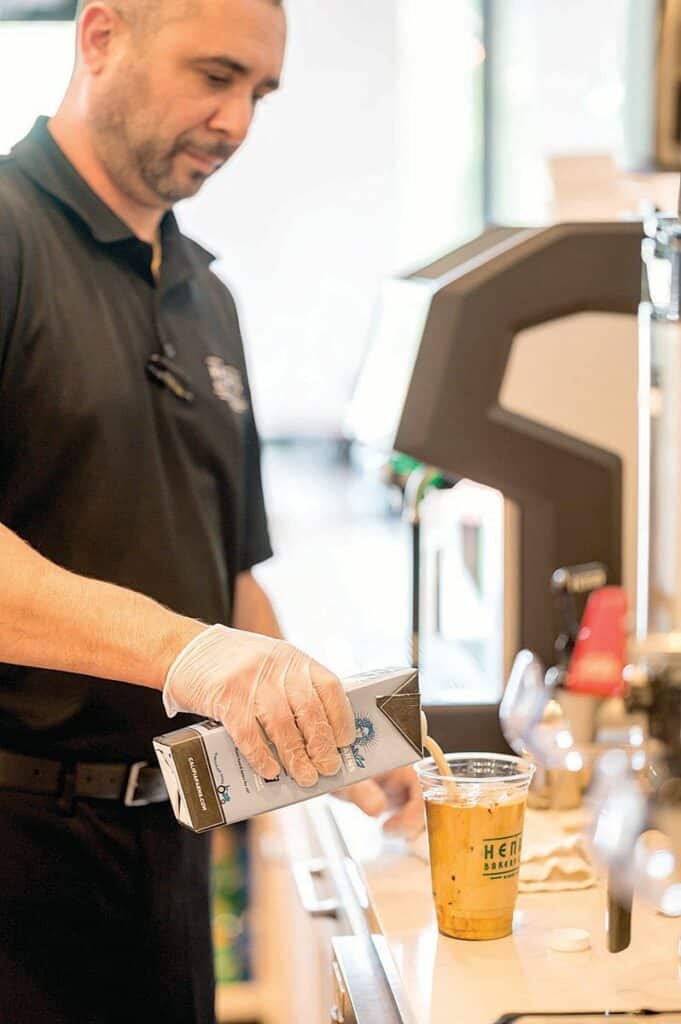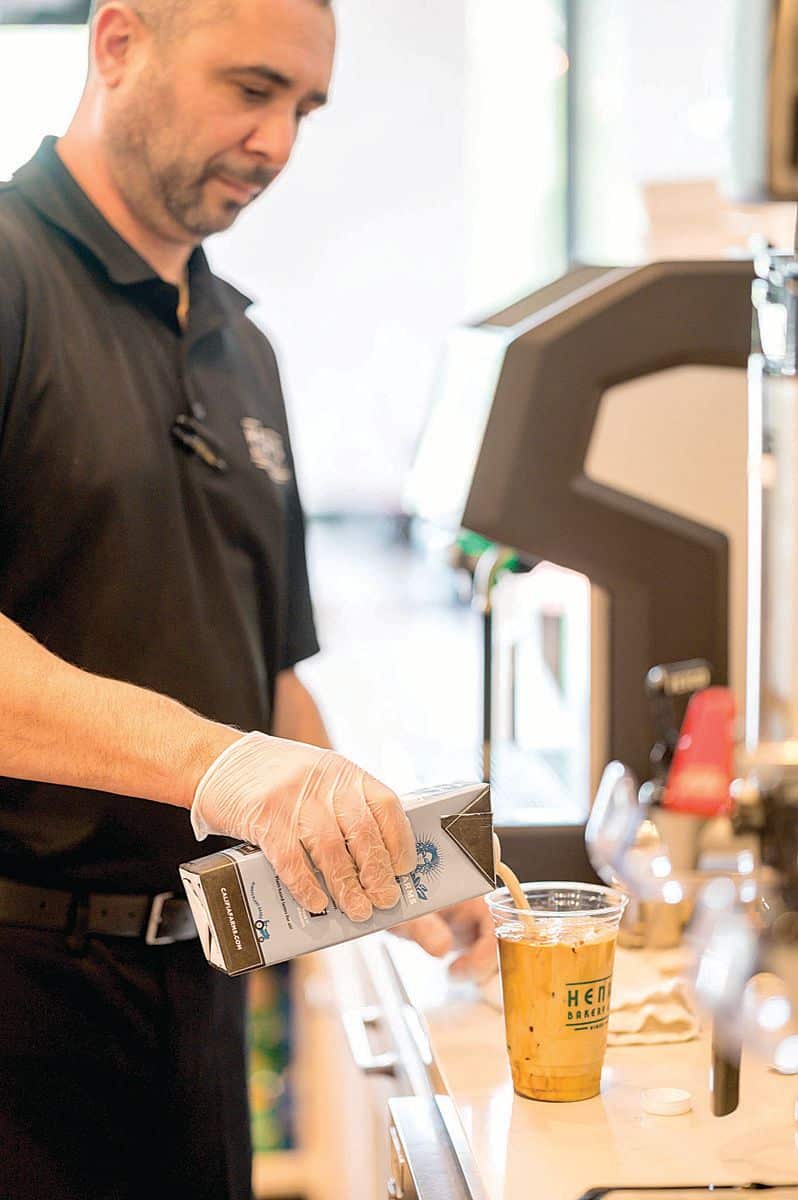 Feast for the eyes and tastebuds
When you get right down to it, the food is what brings people back.
"There's a good selection of fresh pastries," said Aboudi. "I was raised on fresh pastry and one of my favorites is the Napoleons."
Of course, you can't call yourself a French pastry shop without eclairs and croissants — sweet and savory. And although the name is French, Henri's has lovely Italian fare like tiramisu and Greek baclava.
There is plenty to choose from for everyday eating, but Henri's also provides sandwiches, salads and desserts for special occasions. "We have these little, small cakes with a flower on top called petit fours. Also, there is shortbread; that's been popular for years and years," said Aboudi.
There's a wide selection of cookies, too — chocolate chip, oatmeal raisin and a specialty called the 'Mediterranean' that's gluten-free, as well as classic favorites like snickerdoodle and gingerbread people.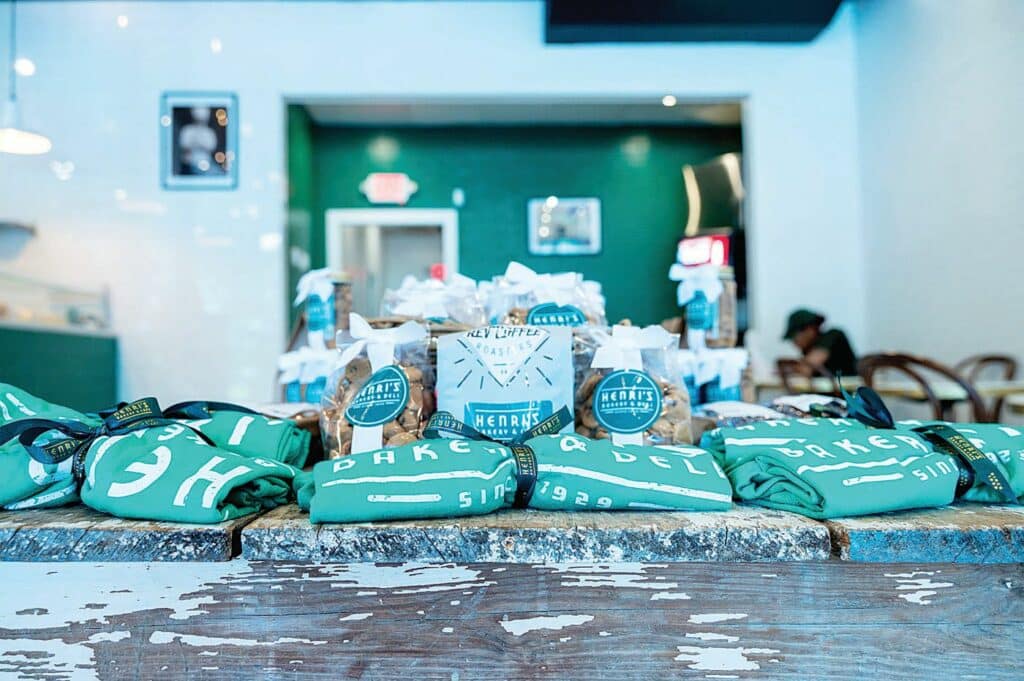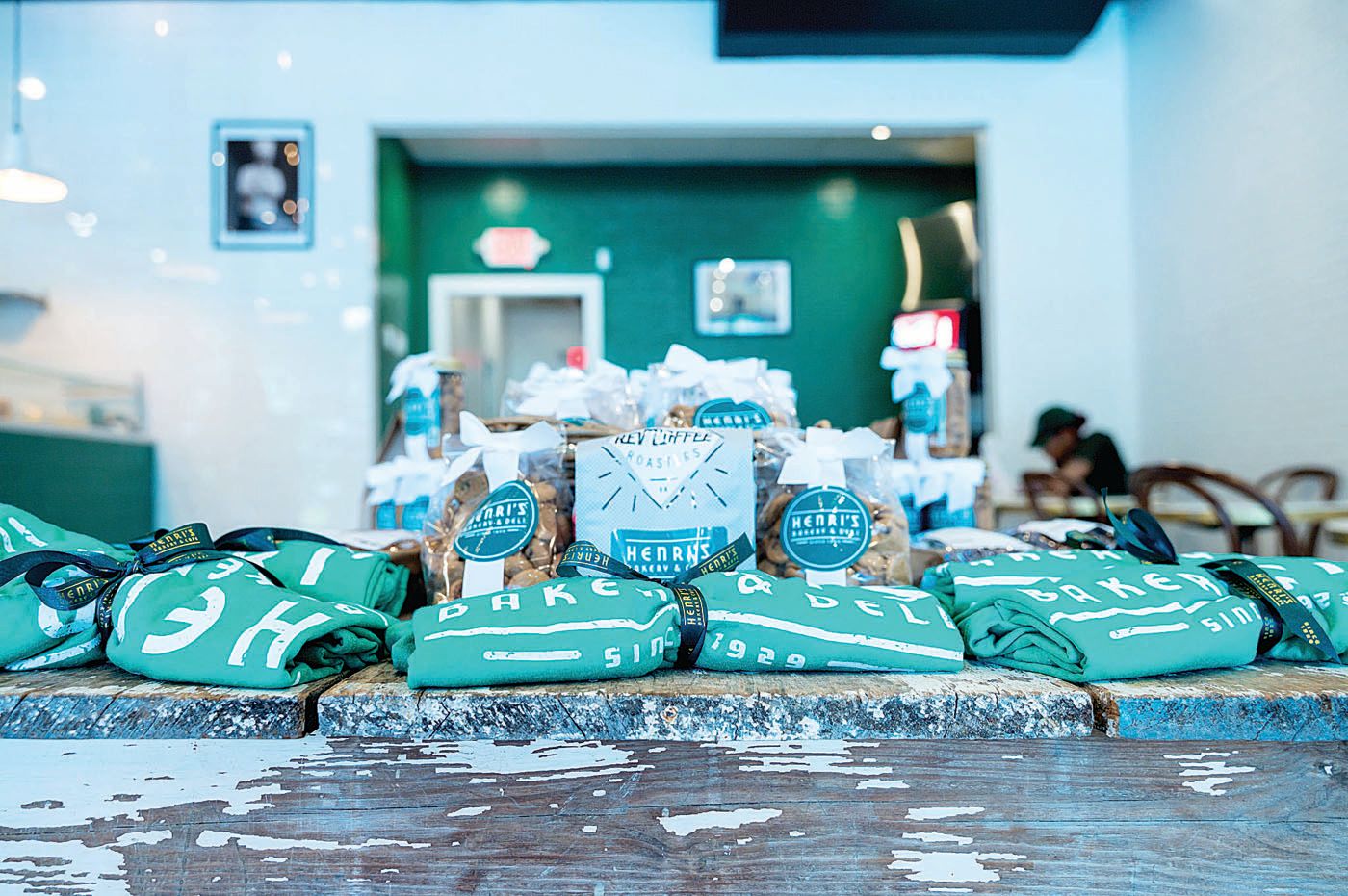 But wait, there's more!
Breakfast sandwiches — with a bagel, croissant or toast base — come with eggs, cheese, bacon, chicken sausage, ham and/or cream cheese. For those looking for classic Southern fare, there are several types of cheese straws and wafers with chives, jalapenos and other tasty ingredients.
Aboudi stressed that you'll not find a more delicious cake anywhere. "Our cakes come in a lot of different sizes and flavors. You can get a six-inch round to a full sheet cake," he said.
Southern favorites, like red velvet and coconut, to modern twists, like cookies and cream and peanut butter, are just a few choices on the menu.
If you have a hankering for something different, customers are encouraged to work with Henri's staff through the online form, by phone or in person, to build the perfect cake for their occasion.
For customers who just want to run in, grab something and go, there's a refrigerated case with pre-made sandwiches and salads.
"We try to accommodate customers on every level," said Aboudi. "We already are seeing a lot of business and we are getting good feedback."
Henri's Bakery & Deli is located at 5005 Peachtree Pkwy., Ste. #820 in Peachtree Corners. Visit them at henrisbakery.com/peachtreecorners or call 470-282-3349. Their current hours are 7:30 a.m. to 6 p.m., Monday through Saturday.