Gwinnett Clean & Beautiful Welcomes Six New Members to Citizens Advisory Board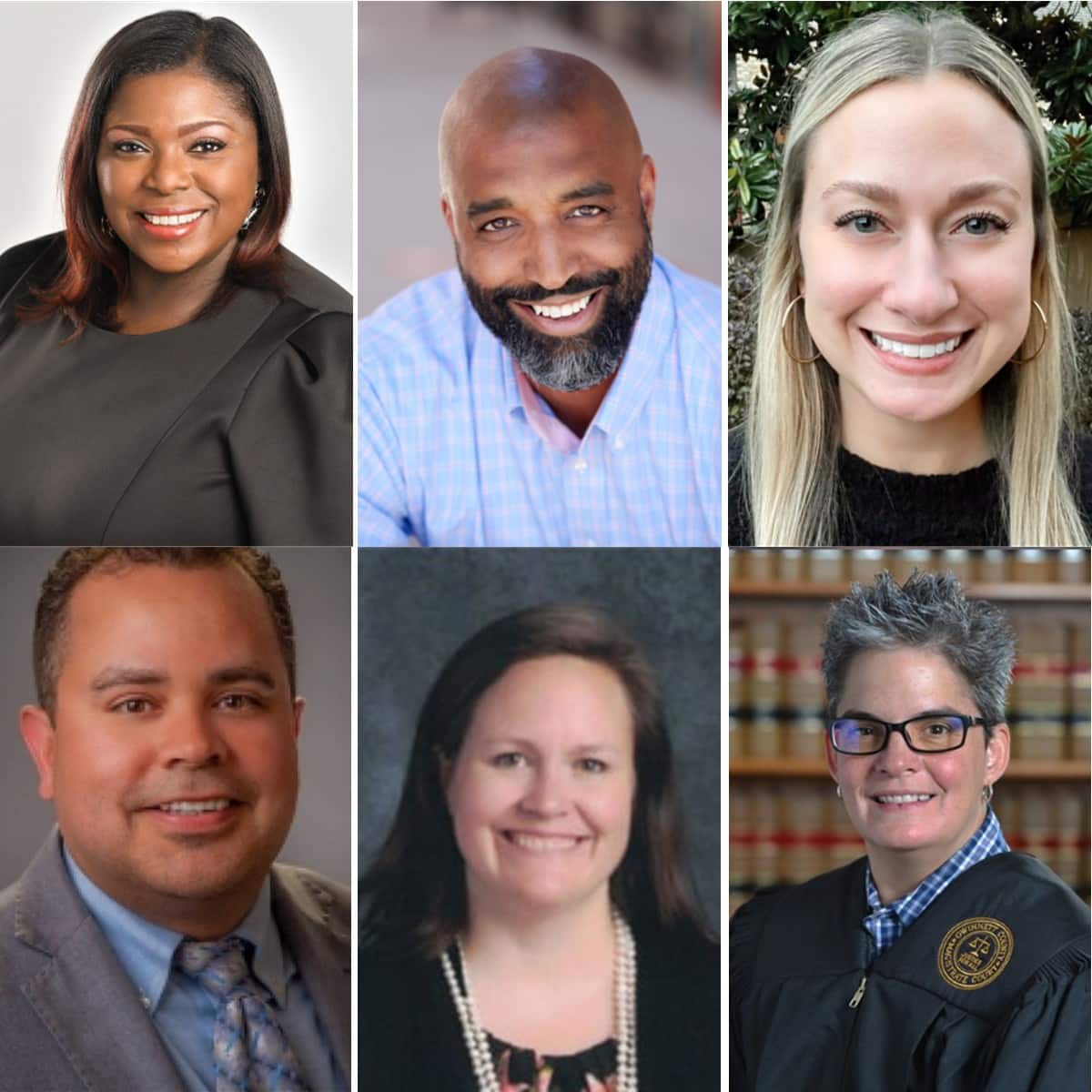 Eco-Focused Nonprofit Also Announces New Chair-Elect and Three Additions to Board of Trustees
As a community-based organization launched in 1980 by a group of concerned citizens who hoped to inspire individual action and find long-term solutions to environmental and quality of life issues, Gwinnett Clean & Beautiful (GC&B) has always been guided by a Citizens Advisory Board (CAB). Tasked with shaping the future of the eco-focused nonprofit and representing virtually every sector within the Gwinnett County community, six new members were recently added to the group's ranks on July 5, 2022.
"In our quest to connect people and resources for a sustainable Gwinnett, we seek continuous improvement as an organization," said Schelly Marlatt, Executive Director for GC&B. "Every person who serves on the Citizens Advisory Board brings something special to the table, causing shifts in both our culture and our delivery of programs and events. I am grateful to each and every member of the CAB – past, present and future. They represent some of Gwinnett County's best, brightest and most impassioned leaders our community has to offer. I am both delighted and excited to see what each of our six outstanding new members delivers to our board and organization."
The six new members added to GC&B's Citizens Advisory Board include:
Angela Duncan – Division 11 Judge – Gwinnett County Superior Court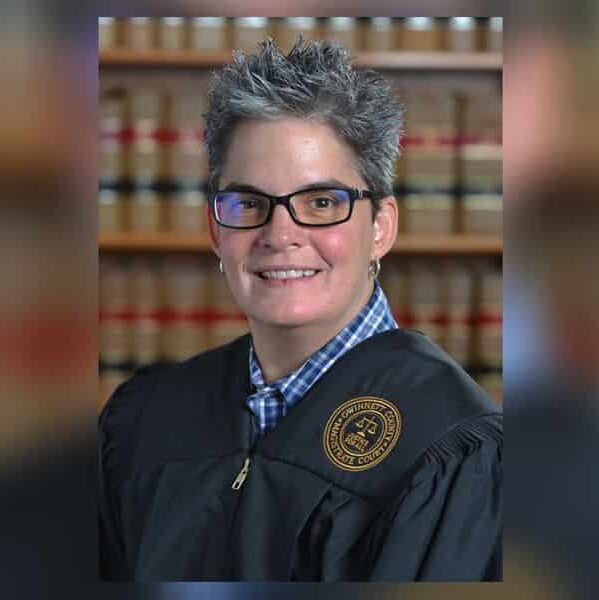 Derek Higgs – Owner, Higgs Leadership Development/Co-Founder, Sapphire Youth Development Center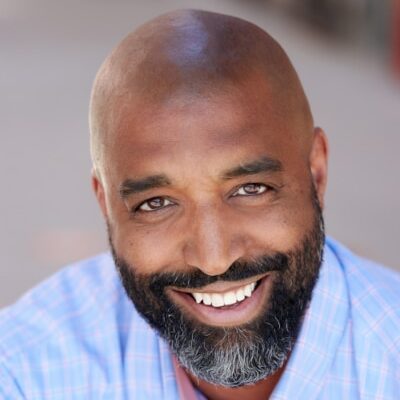 Jessica Holden – Science Curriculum Director, Gwinnett County Public Schools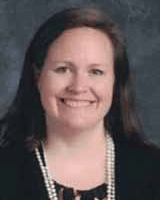 Santiago Marquez – CEO, Latin American Association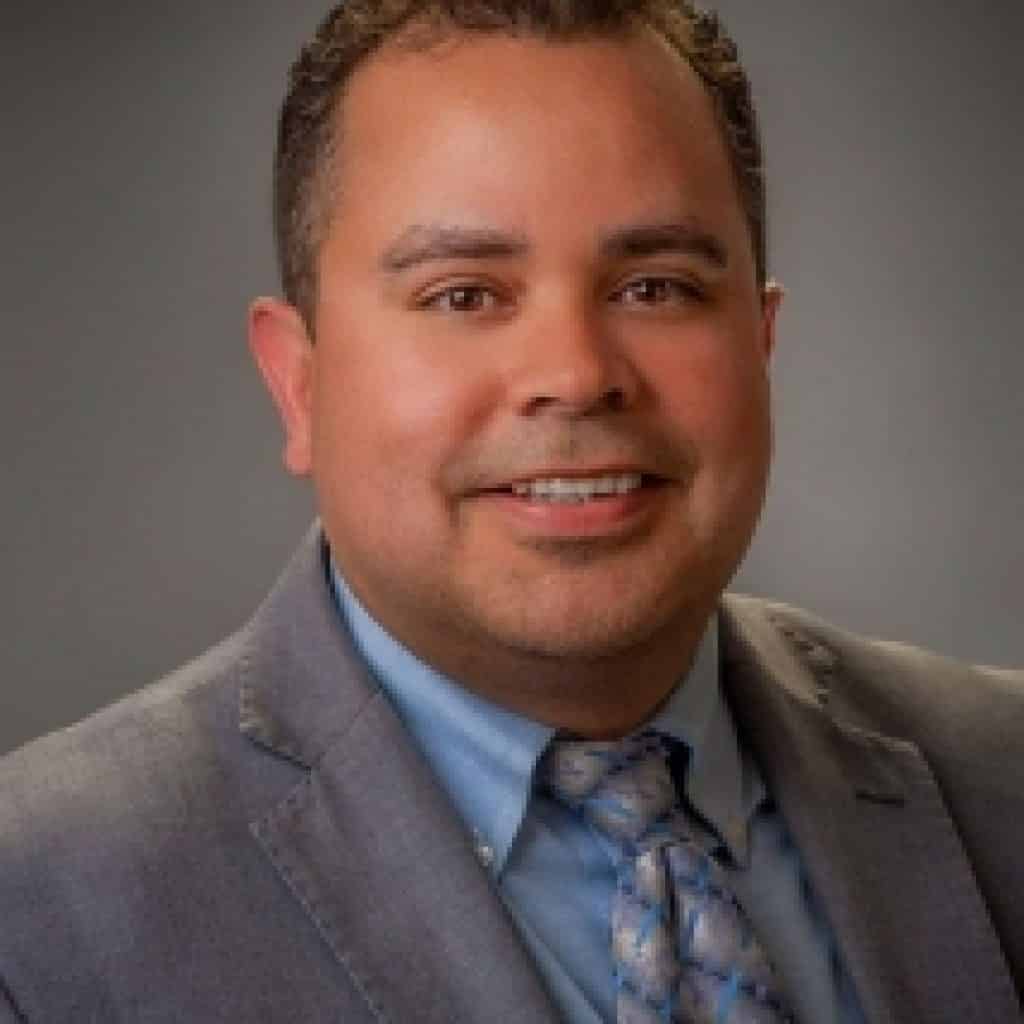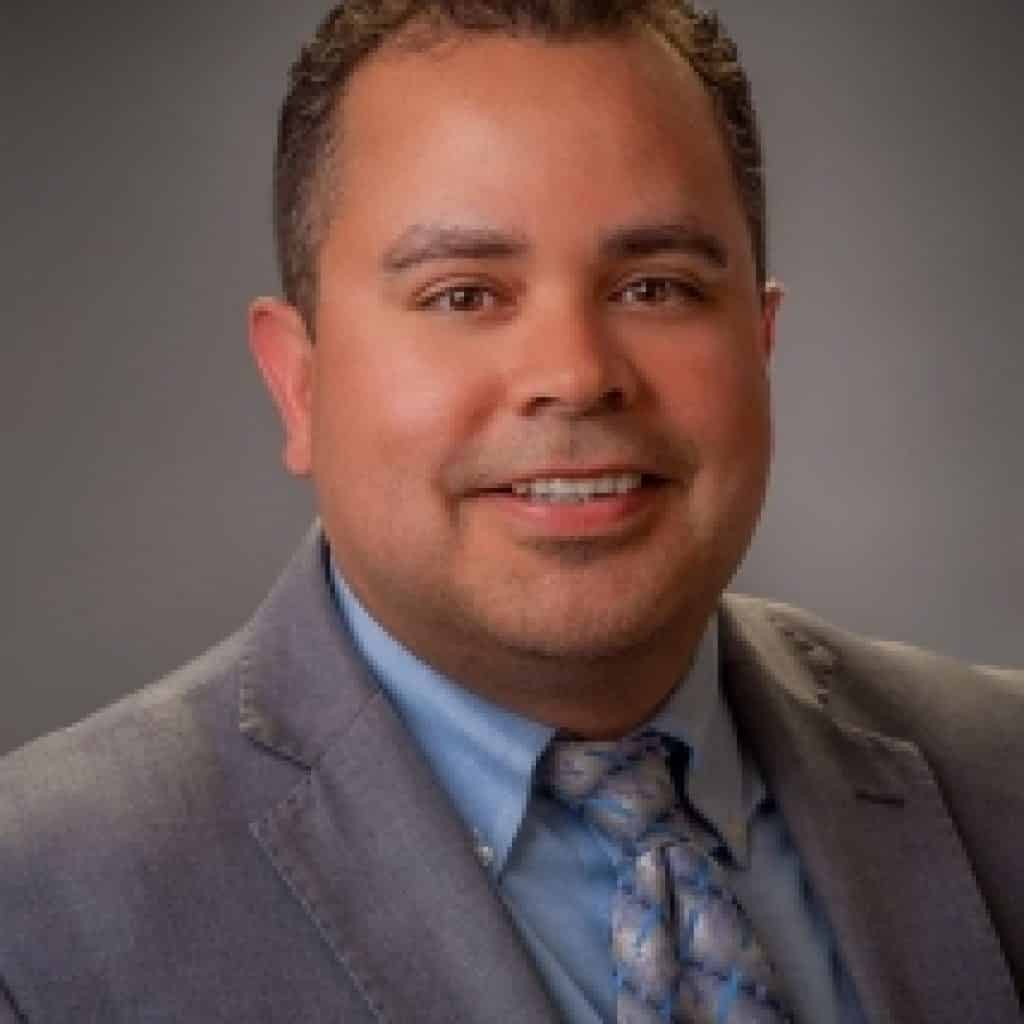 Kristan VandenHeuvel – Director of Applied Research and Engagement, The Water Tower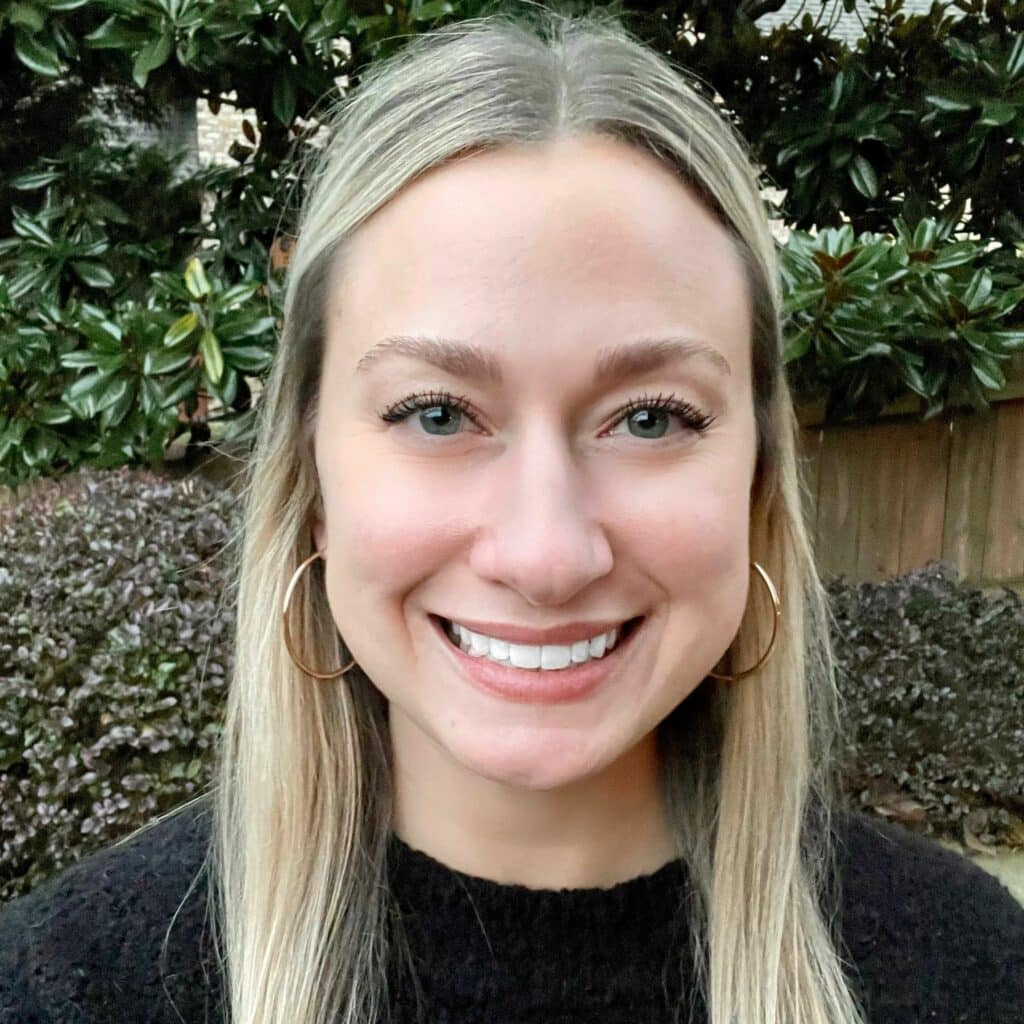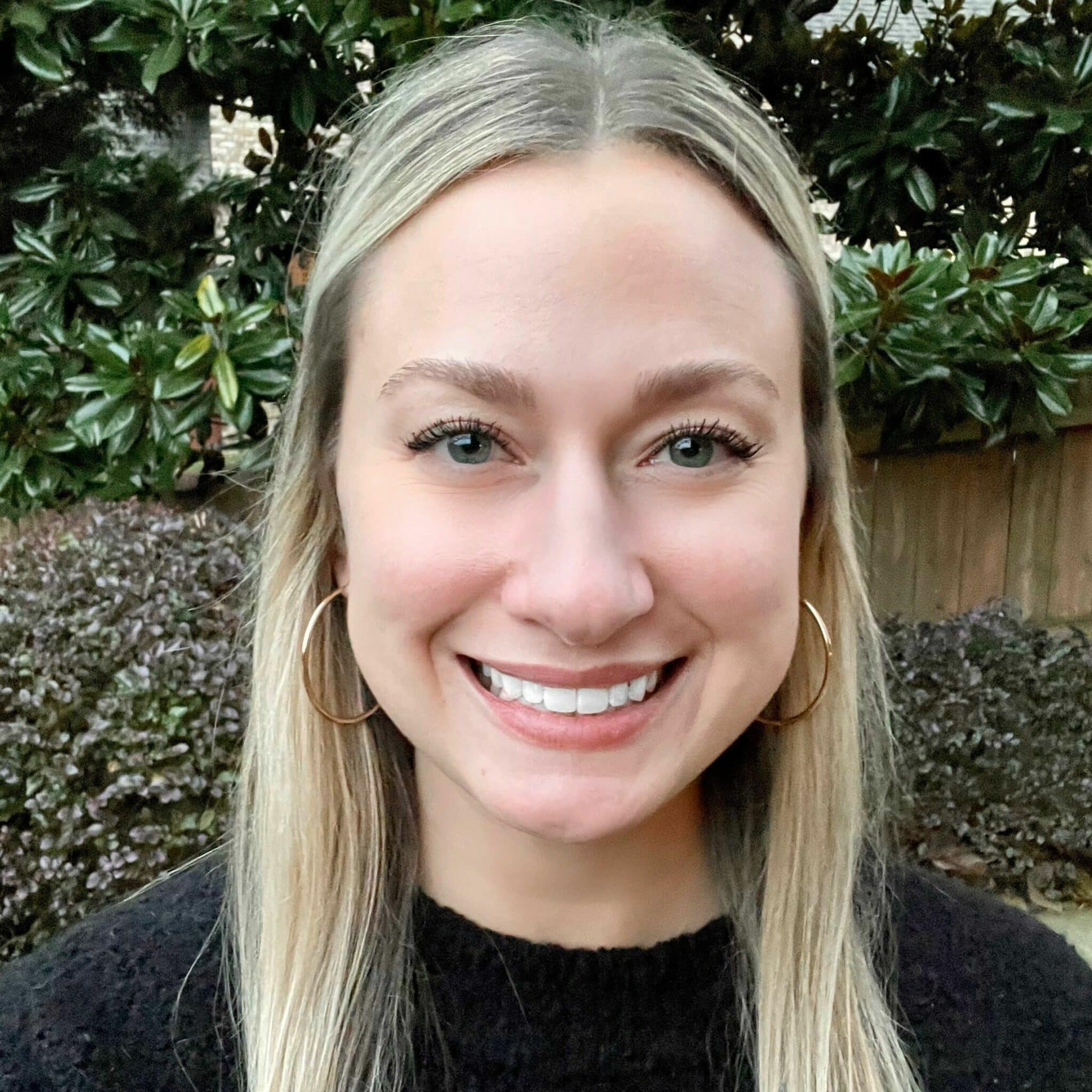 Shantell Wilson – Economic Development Director, Gwinnett County Government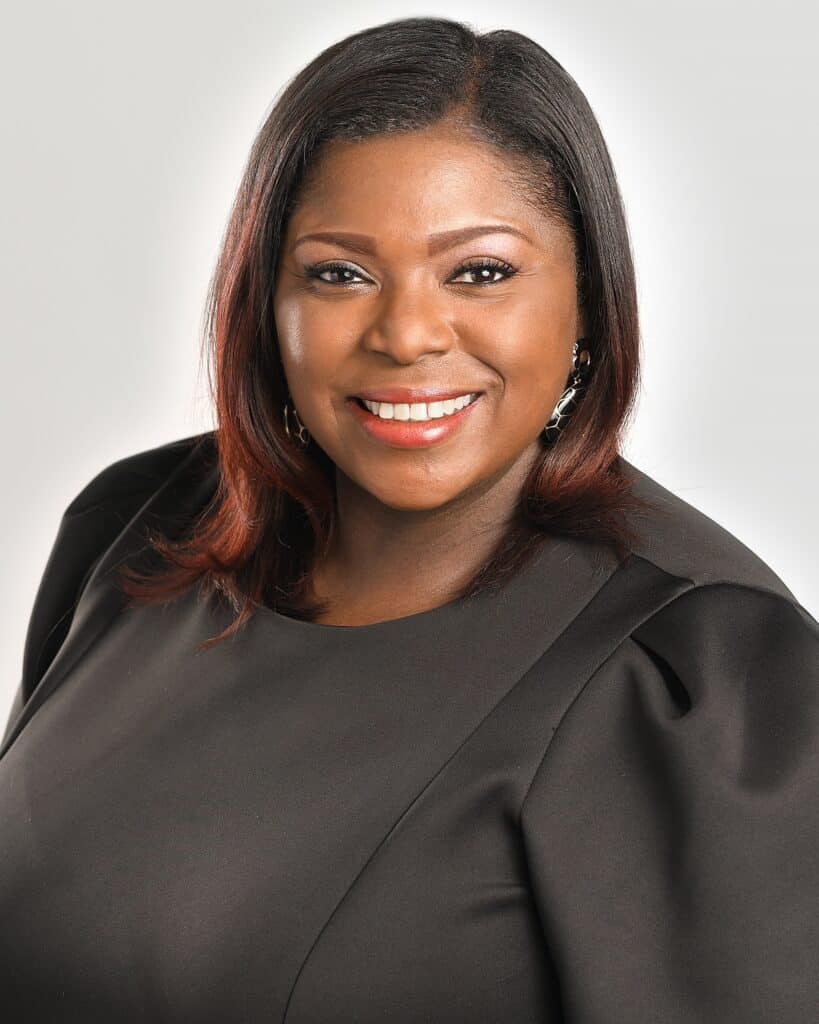 Returning Members of the Citizens Advisory Board are:
Chairman of the Board Chuck Button of Jacobs Engineering Group
Mark Abrams of Aspen Information Systems, Inc.
Joe Allen of Gwinnett Place CID
Jay Bassett of EPA (retired)
Jimmy Burnette of City of Suwanee
Carla Carraway of Precision Planning, Inc.
Jason Chandler of Gwinnett Medical Center Foundation
Former Gwinnett County Sheriff Butch Conway
Alyssa Davis of Sugarloaf CID
Fred Dawkins of Frederick C. Dawkins, Esq. P.C.
Melvin Everson of Gwinnett Technical College
Former Gwinnett County Chairman Wayne Hill
Lynette Howard of WestRock
L.C. Johnson of United Peachtree Corners Civic Association
Dr. Jann L. Joseph of Georgia Gwinnett College
Pat Kien of Cox Communications
Pam Ledbetter of Accent Creative Group
Donald Lee of Gwinnett County Courts
Rachel Little of Boehringer Ingelheim
Kevin Middlebrooks of Gwinnett County Department of Water Resources
Cathy Nichols of Mobile Communications of Gwinnett, Inc.
Andrew Pourchier of Rhodes, Young, Black & Duncan
Craig Roberts of Jackson EMC
Anthony Rodriguez of Aurora Theatre
Ron Seibenhener (Retired) of Gwinnett County Department of Water Resources
Kay Sibetta of AARP of Georgia
Jenny Payne Simpkins of City of Lilburn
Anne Soutter of Primerica
Trent Spake of Chastain & Associates Insurance
Glenn Stephens of Gwinnett County Government
Marianne Velker of Bank of America
Mark Willis of Georgia School Boards Association
Marlatt also added her thanks to three new members of the governing body of GC&B – its Board of Trustees – for the gifts of their time, talents and devotion to seeing that the organization is functioning at optimal levels for the good of the community it serves. Those new members include long-time CAB members Dawkins, Velker and Everson. Donald Lee of Gwinnett County Courts is the Board of Trustees' new Chair-Elect. To learn more about Gwinnett Clean & Beautiful, visit GwinnettCB.org.

East Jones Bridge Multi-Use Trail Project to Begin this Week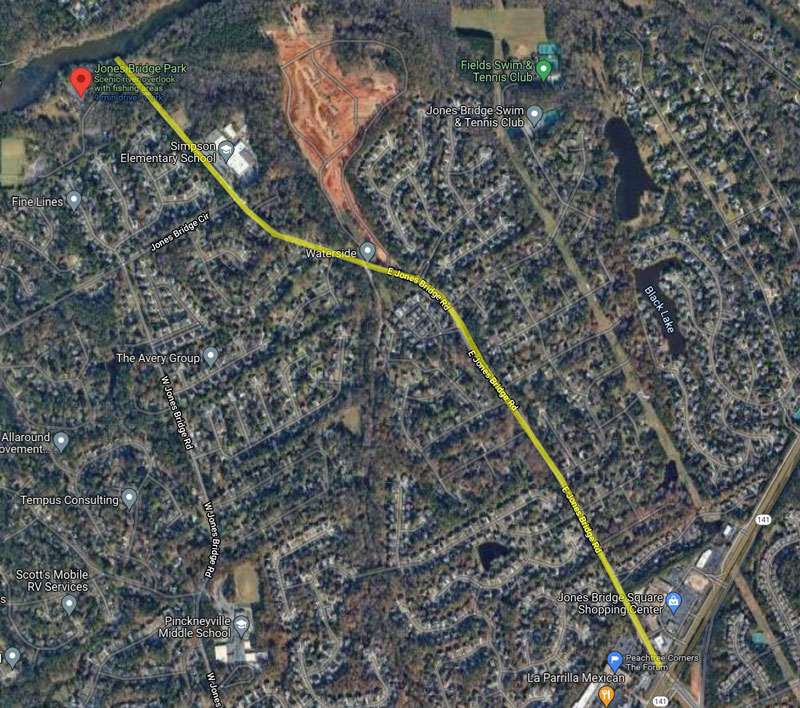 As part of the City of Peachtree Corners continued commitment to the expansion of the Corners Connector Trail System, the East Jones Bridge Road Multi-Use Trail Project will begin this week.
This project consists of approximately 1.65 miles of 12-foot-wide concrete multi-use trail connecting SR 141/Peachtree Parkway to Jones Bridge Park.
The project construction will begin at SR 141 and continue until completion at Jones Bridge Park.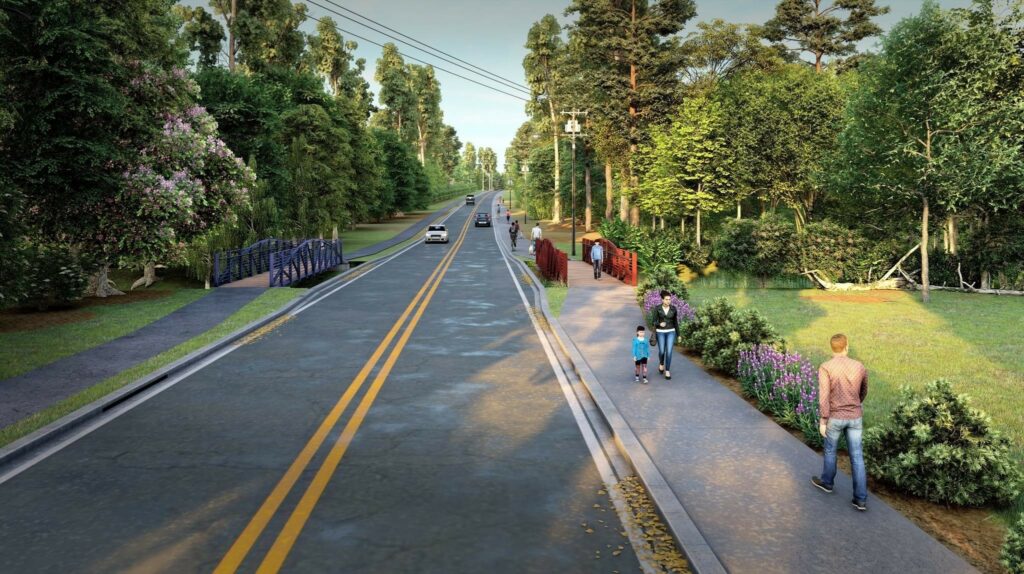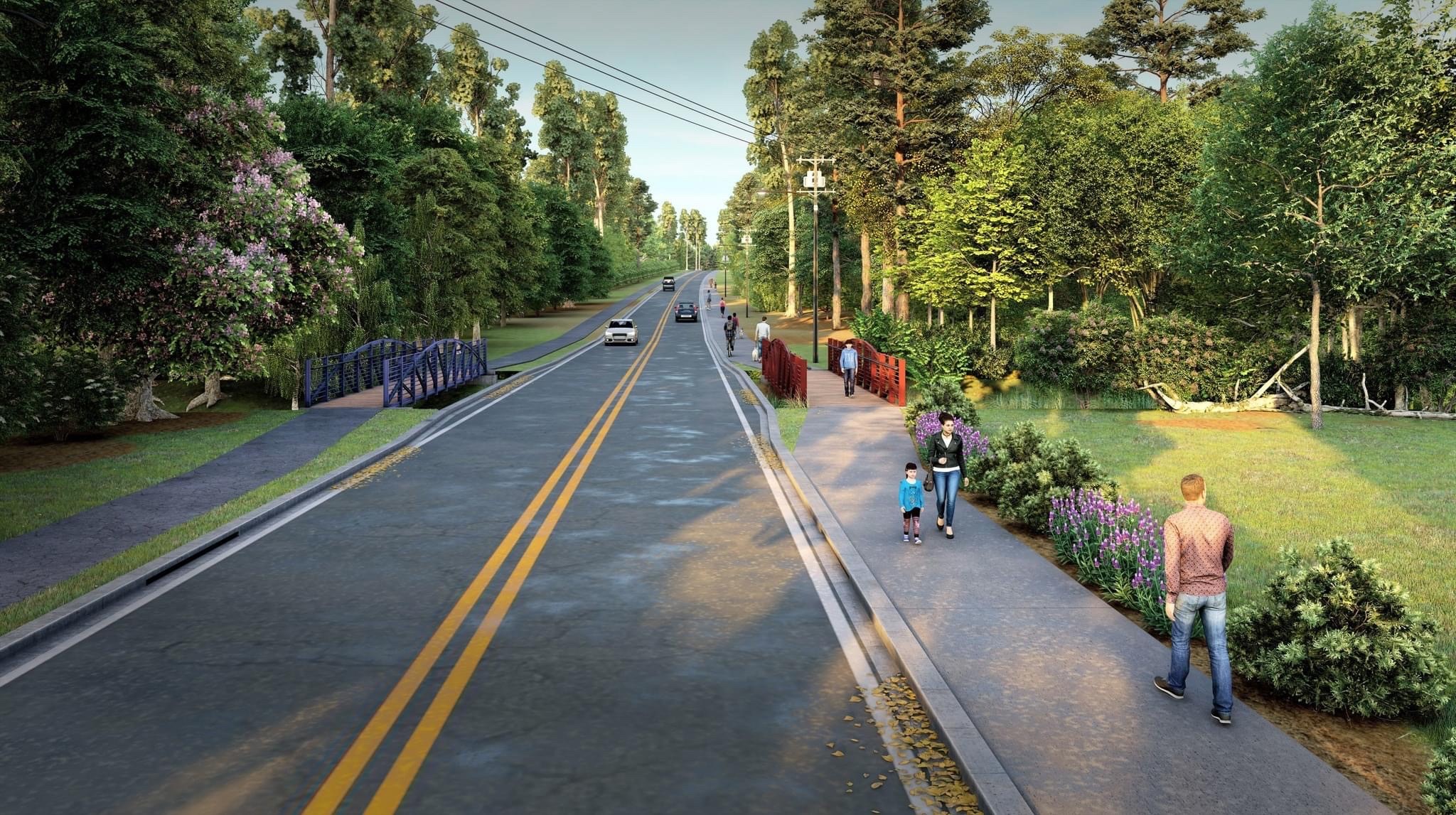 First Day Hikes, ParkPasses and More at Georgia State Parks and Historic Sites


Welcome 2022 with a First Day Hike
This New Year's Day, join our park rangers for an inspiring First Day Hike. More than 40 guided treks let you connect with nature, friends and family. Outings range from a kid-friendly stroll through Mistletoe State Park's campground, a three-mile hike through Georgia's "Little Grand Canyon," and even a night hike at Reed Bingham State Park. (Some are even dog friendly.) Find the perfect First Day Hike for you. Want incentive to keep hiking? Join our Canyon Climbers Club quest.
Explore More in 2022
Where will your boots take you in 2022? Our newly published "Guide to Georgia State Parks & Historic Sites" is available in park offices or by calling 770-389-7286. The booklet is filled with ideas for spring break, romantic retreats, weekend outings and summer vacations. Do you visit often? Save money with an Annual ParkPass ($50) that provides parking at more than 40 state parks, plus the Historic Site Pass ($25 – $50) that covers admission fees at 15 sites.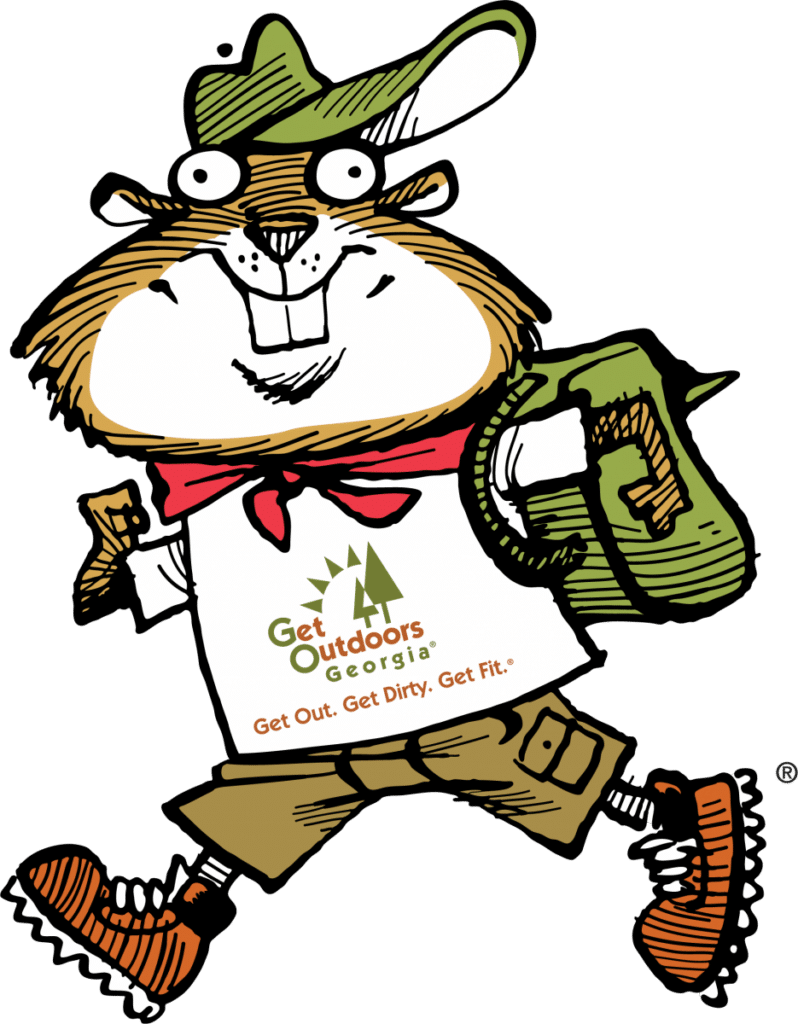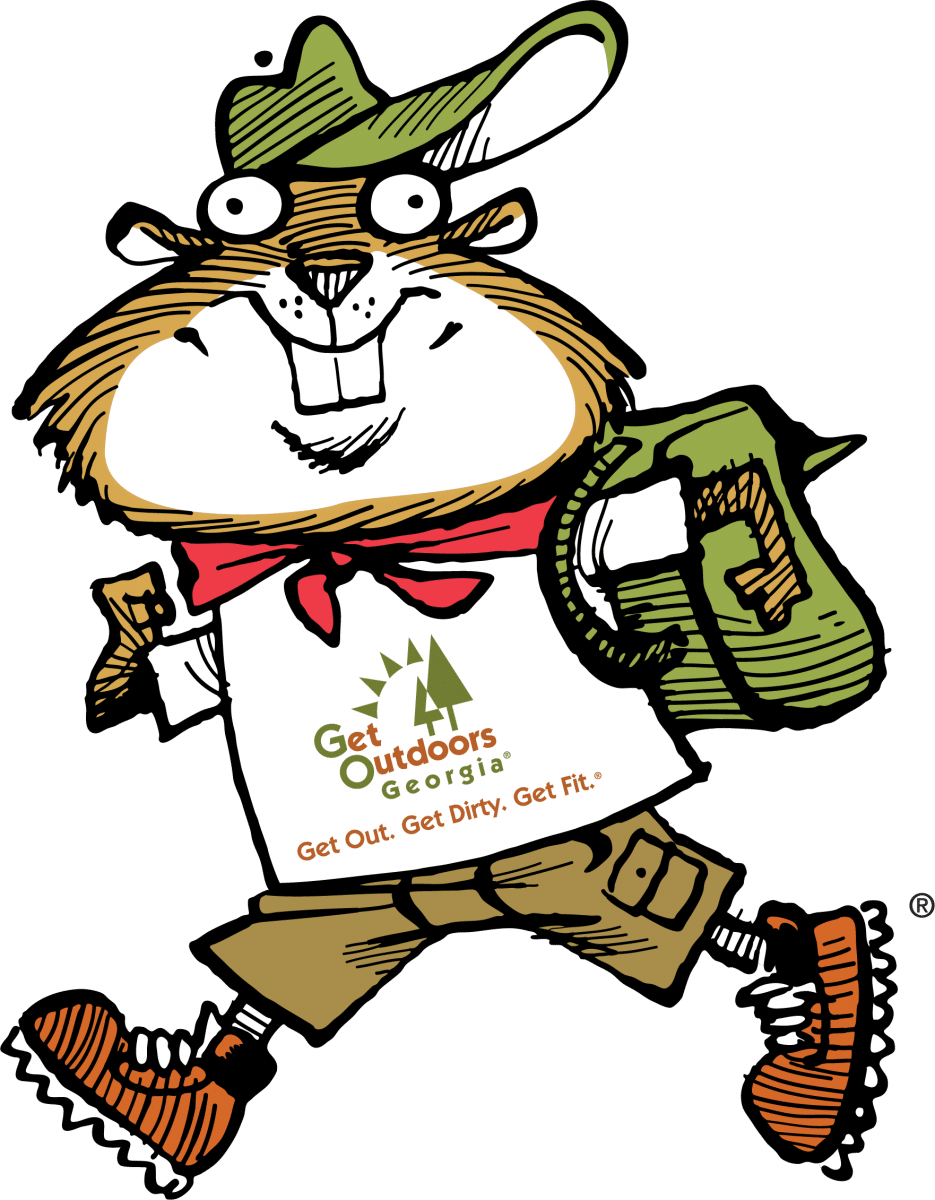 New scratch-off posters and passports let you track your travels across Georgia, from Amicalola Falls in the mountains to Wormsloe near the coast.
Prescribed Burns Benefit Ecosystems
You've heard "good fires prevent bad ones," but do you know how experts plan for them? Our latest blog post examines what goes into using prescribed burns to restore and protect Georgia's ecosystems. Experts use prescribed fires to stimulate the growth of herbaceous plants like wildflowers and grasses, which are the foundation of a healthy wildlife ecosystem. Wildflowers are crucial for pollinators like moths, butterflies and bees, and their health has impacts up to the largest animals, such as bears and deer.
George T. Bagby State Park
Good news, campers! George T. Bagby State Park in southwest Georgia is now operated by the Department of Natural Resources. To best serve guests, plans are underway to replace the lodge with traditional state park amenities such as camping. Cottages and the group shelter will be improved as well. Visit soon to enjoy a meal in the restaurant, play a round at Meadow Links Golf Course, and go fishing and boating on Lake Walter F. George. 
Upcoming Events
Meet the Farm Animals, General Coffee State Park, Douglas – Fridays and Saturdays in January
Eye Spy Scavenger Hunt, F.D. Roosevelt State Park, Pine Mountain – Saturdays in January
Colonial Medicine, Fort King George Historic Site, Darien – January 2, 16, 22 and 30
Archery Class, Magnolia Springs State Park, Millen – January 8 and 22
Movie Night, Laura S. Walker State Park, Waycross – January 21
Living With Bears, Smithgall Woods State Park, Helen – January 22
Find more happenings on GaStateParks.org.
Look Who's in the News
Northwest Georgia News – Georgia Parks, Historic Sites Offer Inspiring Adventures to Kick Off the New Year

Southern Living — The Best Stargazing Spots in the South

WSB TV Atlanta — White Christmas, cozy stays, holiday hikes on tap at state's best kept secret

365 Atlanta Traveler — Gift the outdoors: Georgia State Parks Holiday Gift Guide

MSN Travel — Jaw Dropping spots to park your RV

LoveExploring.com — Your state's most beautiful natural wonder

Holidays at Georgia State Parks in December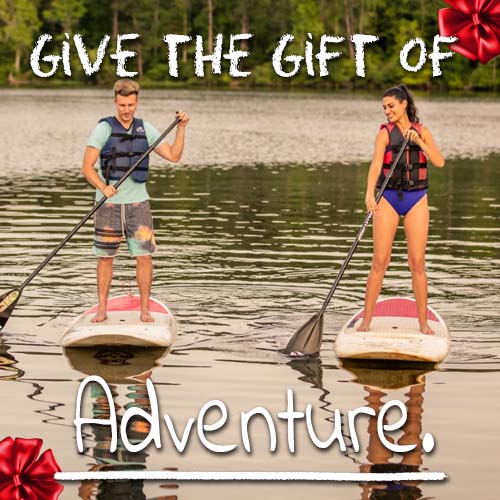 Holiday Happenings
Colorful lights, creative crafts and festive tours are sure to get you in the holiday spirit. Celebrate by joining ranger-led programs across Georgia. Go on a sunset candy cane hunt at Tallulah Gorge, take a hayride at Magnolia Springs or whisper into Santa's ear at Hard Labor Creek. You can even try your sleuthing skills at General Coffee's escape room or walk through 10 acres of colorfully lit scenes at A.H. Stephens. Below are just a few choices from our event calendar, and you'll find more on GaStateParks.org.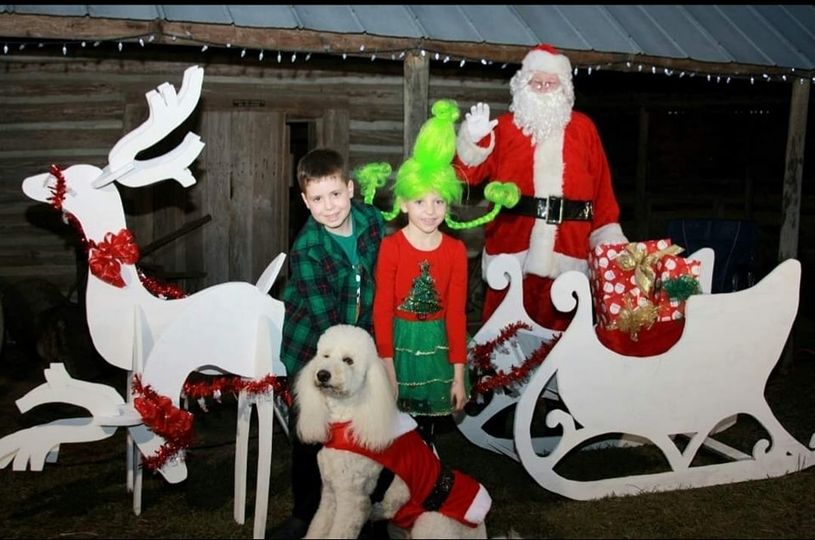 Hayride and S'mores, December 4, Laura S. Walker State Park, Waycross
Pearl Harbor Remembrance — December 4, Roosevelt's Little White House Historic Site, Warm Springs
Christmas at the Gorge — December 4, Tallulah Gorge State Park, Tallulah Falls
Pictures with Santa — December 10, F.D. Roosevelt State Park, Pine Mountain
Winter Constellations — December 11, Crooked River State Park, St. Marys
Winter Muster, December 11, Fort McAllister State Park, Richmond Hill
Christmas Campfire, December 17, Victoria Bryant State Park, Royston
Campfire S'mores and Stories — December 17, Hard Labor Creek State Park, Rutledge
Perfect Holiday Gifts
Georgia State parks can help you fit 39 yurts, 9 waterfalls and the Okefenokee Swamp into one little stocking. Georgia State Park gift cards can be used for a year full of adventure, including camping, boat rental, archery, outdoor gear and more. We make it easy to get your holiday shopping done on GaStateParks.org and in cheerful park gift shops. You'll even find cozy blankets, hiking stick medallions, patches, clothing and toys as well. Happy holidays!
Mistletoe State Park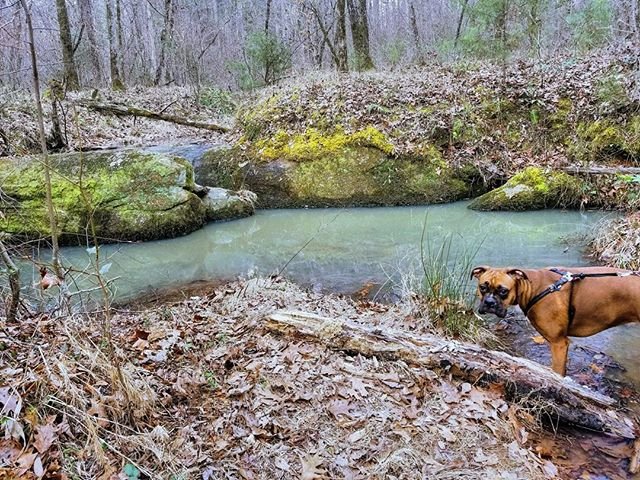 This December, plan a getaway to the park with the merriest of names. Mistletoe State Park is located on 71,100-acre Clarks Hill Lake, one of the top bass fishing spots in the nation. After a day of reeling them in, snuggle up in a cabin or build a toasty campfire. Most RV and tent sites offer spectacular views of both sunset and sunrise over the sparkling lake. Mistletoe is also one of the participating parks in the Georgia State Parks' Muddy Spokes Club which challenges bikers to explore 12 trails across the state. Membership is $20 and makes a great gift for your favorite mountain biker. (Photo by @gypsydaisyxo)
Welcome the New Year with "First Day Hikes"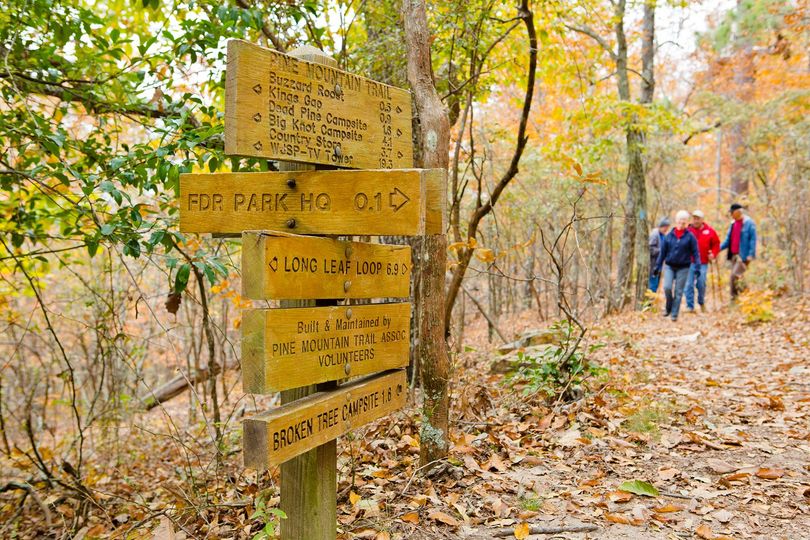 On New Year's Day, park rangers across the country are inviting Americans to start 2022 with inspiring First Day Hikes. In Georgia's State Parks and Historic Sites, more than 40 guided treks will encourage friends and families to connect with nature and each other. Outings range from a kid-friendly stroll through Mistletoe State Park's campground, a three-mile hike through Georgia's "Little Grand Canyon," and even a night hike at Reed Bingham State Park. Find the perfect hike for you on GaStateParks.org.
2022 ParkPasses Now Available
Ready to explore more in 2022? Our Annual ParkPass covers the daily parking fee at more than 40 state parks across Georgia, including Cloudland Canyon, Elijah Clark, Amicalola Falls, Providence Canyon and Skidaway Island. ParkPasses make thoughtful stocking stuffers for friends who love to travel. The pass is $50, with discounts for seniors and disabled veterans. Bulk discounts (10 or more) are available as well – perfect for large families or corporate gifts.