Peachtree Corners Magazine Readers' Choice Award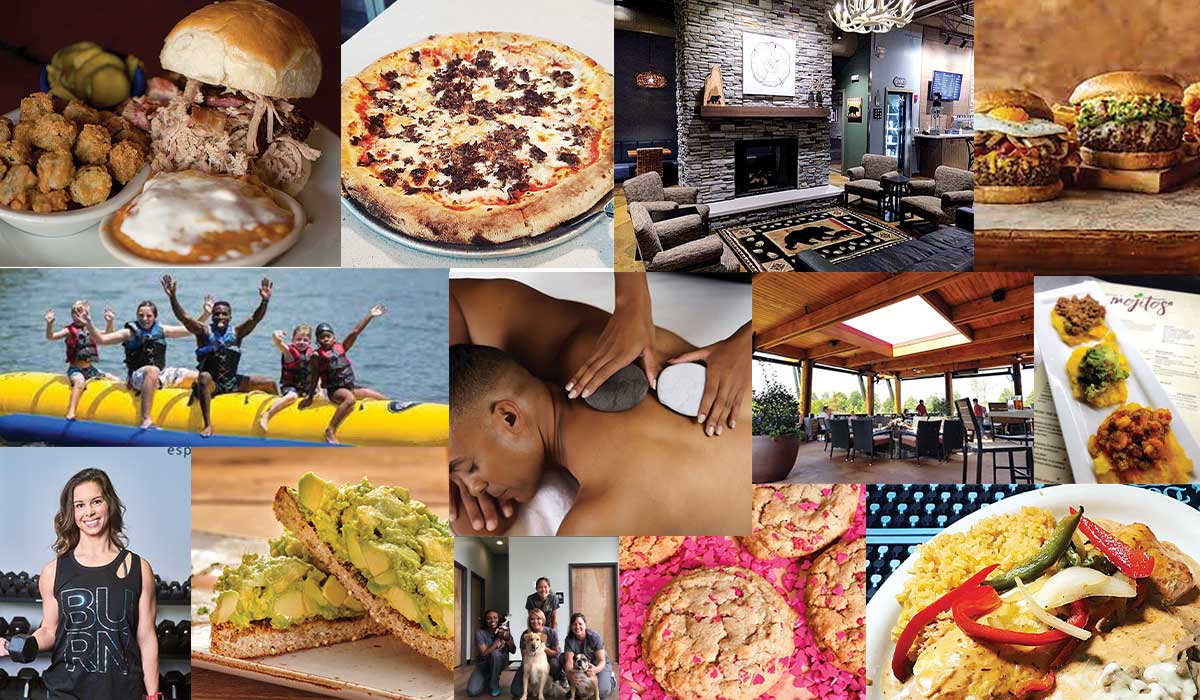 Over 1,900 people participated in the survey
Have you ever driven past a business that provides a service and noticed there were no cars in the parking lot? You may have questioned the quality of the establishment. But how do you know if you drive by during its slow time? Or is most of its business based on foot traffic?
With our Readers' Choice Awards, you won't have to wonder. We asked Peachtree Corners Magazine readers to name their favorites in a variety of categories. So, if you're looking for great Chinese food, a reliable pet groomer or the best place to get your nails done, nearly 2,000 of your neighbors have given their recommendations.'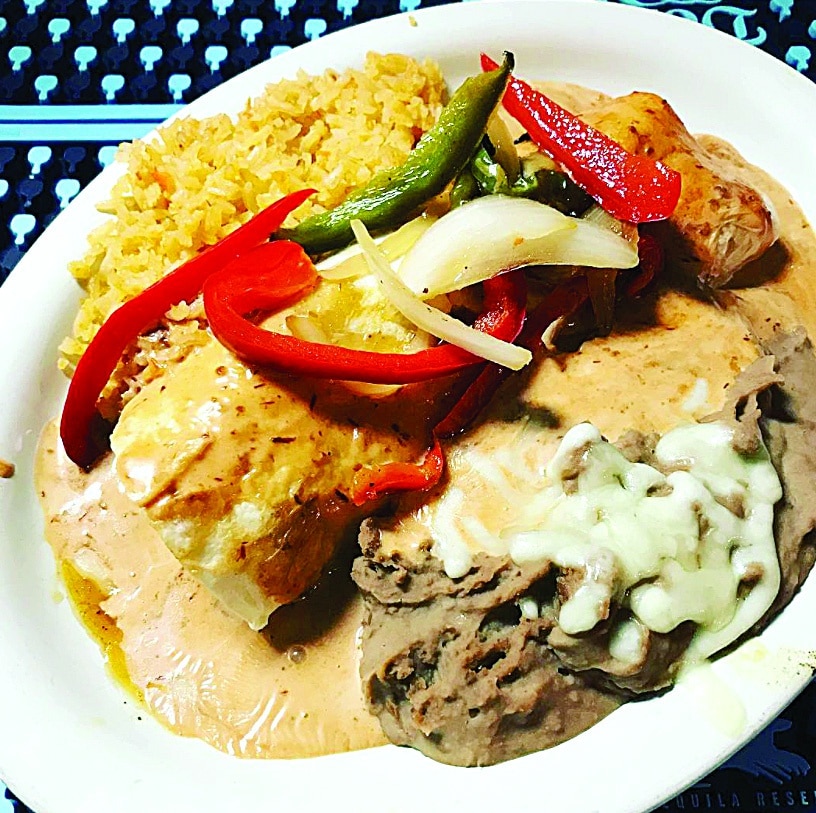 Best Mexican Food
1 Taqueria del Mar
Taqueria del Mar is a fast-casual grill and bar featuring affordable Southwestern cuisine with handcrafted margaritas, cocktails, beer and wine. Dedicated to sustainability, it uses recycled and reclaimed supplies, fixtures and equipment. The entire restaurant interior was built using recycled and reclaimed wood.
5075 Suite 105A Peachtree Parkway
taqueriadelmar.com
@TaqueriadelMar, 770-696-4582
2 Kiko's Tacos & More
3435 Medlock Bridge Road
kikosmexican.com, 770-441-1818
3 Taqueria Tsunami
5160 Town Center Boulevard
taqueriatsunami.com, 678-310-1079

Honorable Mentions
La Parilla
Jimmy's Tequila and Carnes
Moe's Southwest Grill
Frontera
---
Best Bar
1 Lazy Dog Restaurant & Bar
Lazy Dog Restaurant & Bar is a casual dining restaurant chain headquartered in Southern California that serves hand crafted American food and beverages using seasonally inspired ingredients.
5224 Peachtree Parkway
lazydogrestaurants.com
470-735-4501
2 Marlow's Tavern
5210 Town Center Boulevard,
Suite 260
marlowstavern.com, 470-550-1197
3 Pub Ten
5270 Peachtree Pkwy, Suite 118B
pubteninc@gmail.com, pub10.com, 678-691-5041
Honorable Mentions
Taqueria del Mar
Mazzy's Sports Bar and Grill
Firebirds Wood Fired Grill
Redlands Grill
Tavern at Medlock
Stäge
Crowne Sports Bar & Grill
Best Barbecue
1 'cue Barbecue
'Cue has only one philosophy: make everything from scratch and make it yummy, fill the restaurant with good fun people to serve you, change up the menu utilizing locally grown fruits and vegetables and bring in some unique beers and inspiring wines so that each day is a new day. Wait, maybe that's more like five philosophies.
5260 Peachtree Industrial Boulevard
peachtreecorners@cuebarbecue.com, cuebarbecue.com, 470-299-5117
2 Moe's Original Barbecue
5005 Peachtree Parkway, Suite 810
moesoriginalbbq.com, 770-696-2631
3 Shane's Rib Shack
5770 Peachtree Industrial
Boulevard, Suite 111
shanesribshack.com, 770-416-6606
Honorable Mentions
JR's Log House Restaurant
Best Breakfast
1 First Watch
Just as each morning greets the sunrise, First Watch greets each season with a menu featuring ingredients and flavors inspired by the position of the sun. That's why on their menu you'll find vibrant, green California-grown asparagus in April, or the most refreshing Florida watermelon in July, or tender, sweet yellow corn from the Midwest in August.
5230 Town Center Boulevard, Suite 110
firstwatch.com, 470-781-9190
2 JR's Log House
6601 Peachtree Industrial
Boulevard
jrsloghouse.com, 770-449-6426
3 Flying Biscuit
5270 Peachtree Parkway, Suite 120
peachtreecorners@flyingbiscuit.com, flyingbiscuit.com, 770-407-5885
Honorable Mentions
Corner Bakery
IHOP
Manhattan Bagels
Best Brewery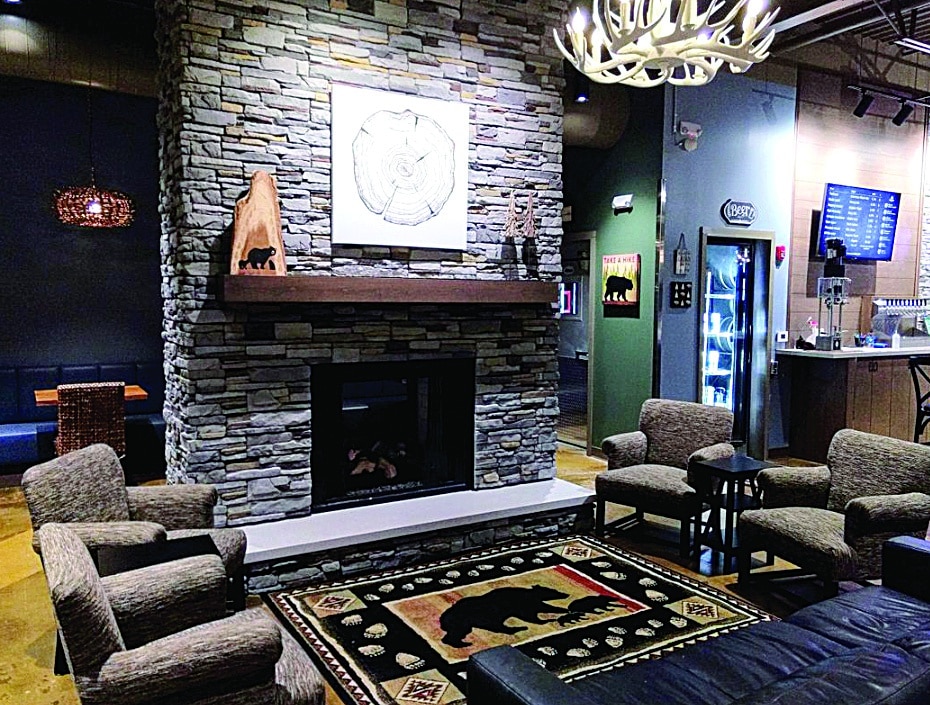 1 Kettlerock Brewing
Kettlerock strives to create intriguing beers in both European and American styles with beers that are complex, yet balanced. And the journey is as much a part of the experience as the destination. Stop in for a classic stroll with your favorite or branch out and try a twist on a style you know and love.
6025 Peachtree Parkway, Suite #1
kettlerockbrewing.com, 678-615-2600
2 Anderby Brewing
110 Technology Parkway, Suite 200
anderbybrewing.com, 770-559-7550
3 Social Fox
20 Skin Alley
socialfoxbrewing.com, 470-359-4109

Honorable Mentions
Best Burger
1 Ted's Montana
Co-founders Ted Turner and George W. McKerrow imagined a restaurant where friends and family could sit down to an experience founded on the ideals that have made this country great — and where important ingredients like simplicity, honesty and authenticity would create classic American dishes.
5165 Peachtree Parkway, Suite 205
tedsmontanagrill.com, 678-405-0305
2 Cheeseburger Bobby's
6050 Peachtree Parkway
cheeseburgerbobbys.com,
770-300-0032
3 Three Dollar Café
6050 Peachtree Parkway
threedollarcafe.com, 770-441-8520

Honorable Mentions
J Alexander
BurgerFi
Firebird
Stage
Lazy Dog Restaurant and Bar
Uncle Jack's Meat House
Eating Americana
Marlowe's Tavern
Best Chinese Food
1 Lon U
Located at Wellington Center, Lon U offers a vast menu of traditional Chinese and Thai entrees in a warm, classy setting.
5005 Peachtree Parkway #860
lonunorcrosstogo.com, 770-441-0200
2 New Dragon
5450 Peachtree Parkway, Suite 1B
newdragonpeachtreecorners.com, 770-558-4262
3 Great Sichuan
10475 Medlock Bridge Road, Suite 116
greatsichuanga.com, 770-417-8862
Honorable Mentions
China Garden
Panda Express
Wok N Roll
Best Boba Tea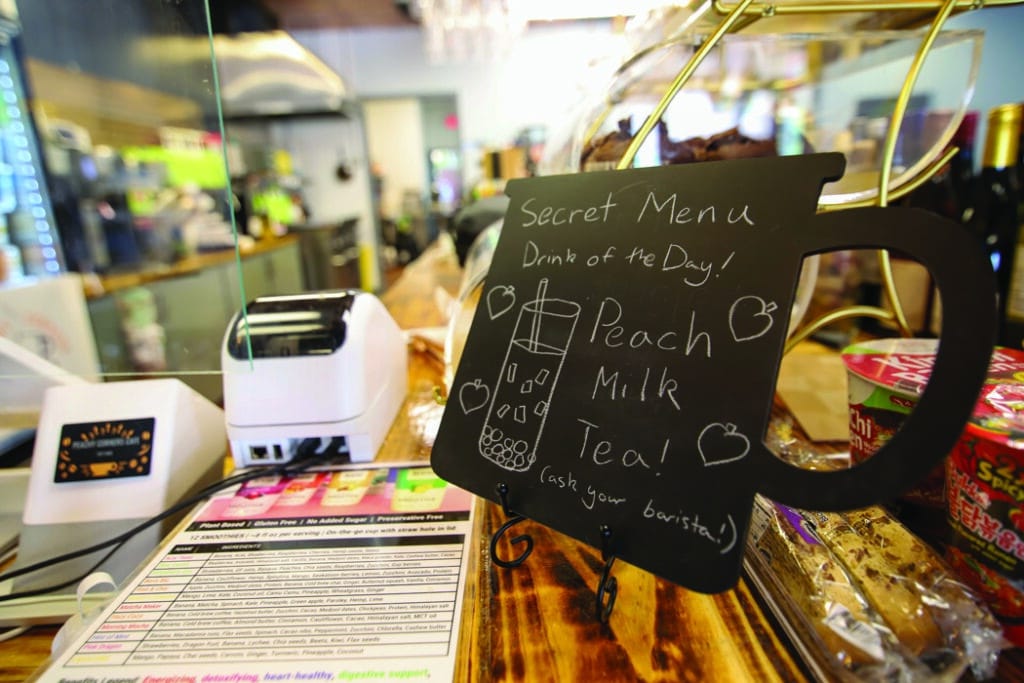 1 Peachy Corners Café
This friendly neighborhood cafe serves up coffee and bubble tea as well as sandwiches, fun desserts and snacks. Dine in is available with super-fast wi-fi, plenty of outlets with USB ports for charging and live outdoor music.
6365 Spalding Drive, Suite D
facebook.com/peachycorners
678-691-0547
2 Unbelibubble
3865 Venture Drive, Suite A
unbelibubble.com, 470-299-5257
3 Gong Cha
5210 Town Center Boulevard
clover.com/online-ordering/gong-cha-peachtree-corners-peachtree-corners, 770-417-8223
Best Dessert / Ice Cream
1 Tiffs Treats
From piping hot cookies baked fresh when you order to chocolatey brownies and all the best fixings, Tiff's Treats aims to please any sweet tooth, hand-delivered from its ovens to your door.
5230 Town Center Boulevard, #130
cookiedelivery.com, 470-387-1200
2 Peterbrooke Chocolate
5135 Peachtree Parkway, #930
peterbrookechocolatier.com
770-817-8118
3 Kremo
5210 Town Center Boulevard,
Suite 240
kremoicecream.com, 470-375-8959
Honorable Mentions
Kremo Ice Cream
Beard Papa's
Cinnaholic
Baskin-Robbins
Playa Bowl
Best Japanese Food
1 Aomi
This festive Japanese spot offers tableside hibachi grilling, plus a sushi bar and cocktails.
5145 Peachtree Parkway, #470A
aomijapanese.com, 770-840-8710
2 Happy Sumo
6135 Peachtree Parkway, #610
happysumos.com, 770-248-0203
3 Sushi Mito
6470 Spalding Drive
sushimito.com, 770-734-0398

Honorable Mentions
Sushi Osawa
AKU Sushi Ramen
Sushi Uchi
Best Latin Food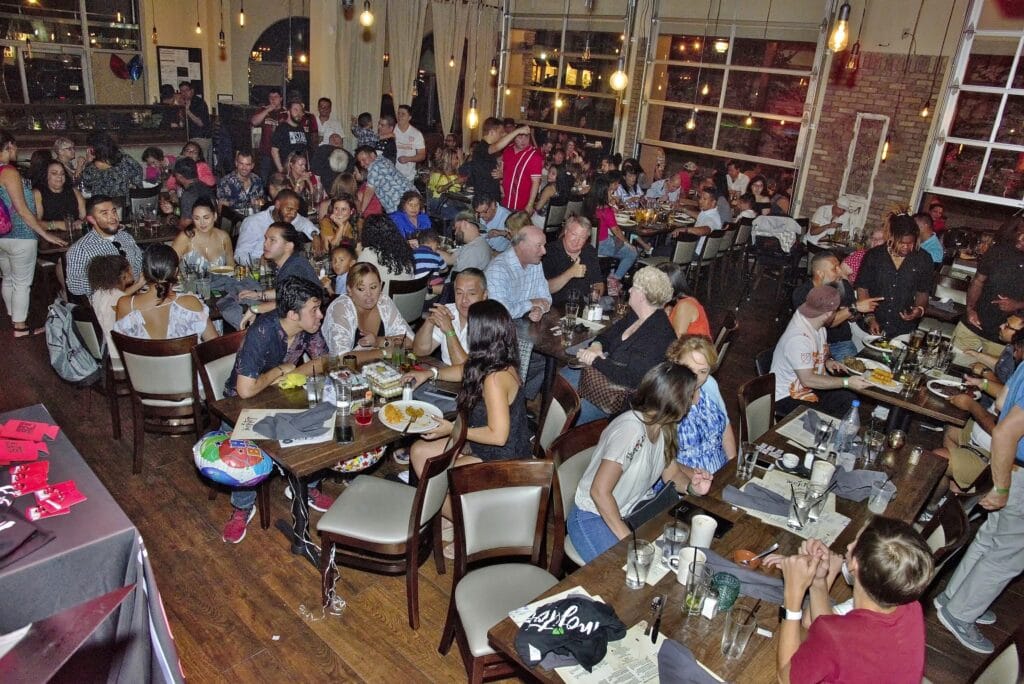 1 Mojitos Cuban American Bistro
Mojitos offers authentic Cuban cuisine for dine-in, carryout and delivery. Reservations can be made by phone.
5161 Peachtree Parkway, Suite 630
mojitosbistro.com, 770-686-3254
2 Tortugas Cuban Grill
3466 Holcomb Bridge Road, #AA
tortugascubangrill.com
470-275-5599
3 Boga Latin
5942 Buford Highway, #193
bogalatincuisine.com, 770-558-1908
Best Thai Food
1 L'thai Organic
Cuisine & Wine Bar
L'thai serves authentic Thai cuisine from spring rolls to drunken noodles to crispy duck and pad-see-ew — all made with fresh, organic ingredients.
5450 Peachtree Parkway
ordersave.com/lethai-peachtreecorners, 770-807-7684
2 Thai Star
5370 Peachtree Industrial Boulevard
thaistarmenu.com, 770-326-9991
3 Royal Bistro
6365 Spalding Drive, Suite A
royal-bistro.com, 678-404-7733

Honorable Mentions
Best Outdoor Dining
1 Lazy Dog Restaurant & Bar
Lazy Dog Restaurant & Bar is a casual dining restaurant chain headquartered in Southern California that serves hand crafted American food and beverages using seasonally inspired ingredients.
5224 Peachtree Parkway
lazydogrestaurants.com
470-735-4501
2 Grace 1720
5155 Peachtree Parkway, #320
grace1720.com, 678-421-1720
3 La Parrilla
5131 Peachtree Parkway
laparrilla.com, 770-242-0766
Honorable Mentions
Marlow's Tavern
Fire & Stone Italian Pizza Kitchen
La Parilla
Mojito's at the Forum
Peachy Corners Cafe
Best Pizza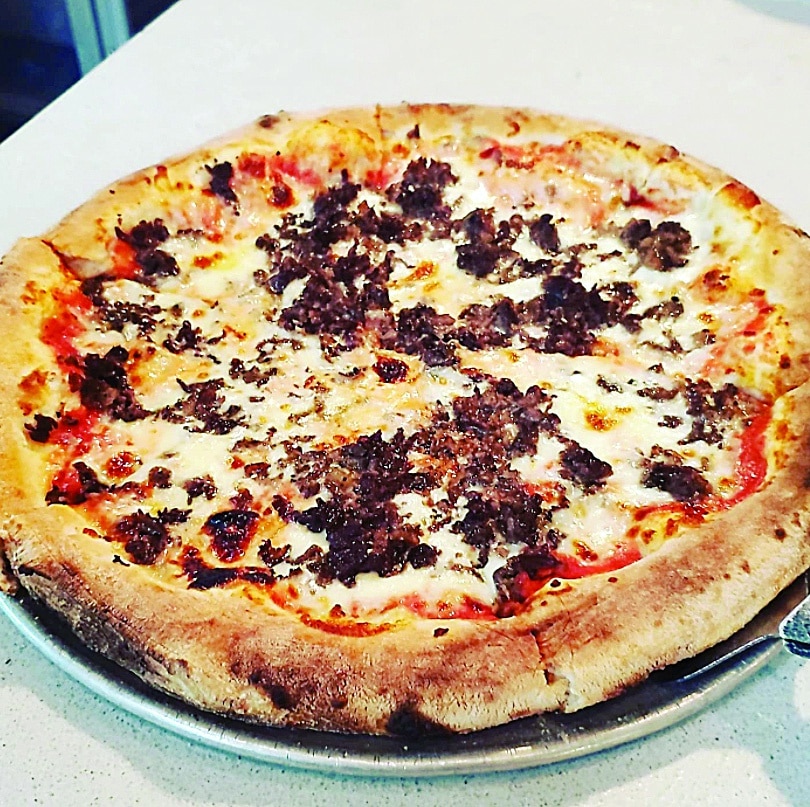 1 Fire and Stone
Italian Pizza Kitchen
Fire and Stone serves Neapolitan and New York style pizzas made with the freshest premium ingredients and prepared at 800 degrees in wood-fired ovens.
5215 Town Center Boulevard
fireandstonekitchen.com
470-219-5100
2 Dagwoods Pizza
7746 Spalding Drive
dagwoodspizza.com, 770-441-7773
3 Marco's
5270 Peachtree Parkway
marcos.com, 770-840-9991
Honorable Mentions
California Pizza Kitchen
Cici's
Paizano's
Best Seafood
1 Redlands Grill
The goal of Redlands Grill is to be a chef-driven, boutique-style restaurant emphasizing high-quality food and professional service.
5245 Peachtree Parkway
jalexandersholdings.com
770-263-9755
2 Grace 1720
5155 Peachtree Parkway, #320
grace1720.com, 678-421-1720
3 Stäge
5260 Peachtree Parkway
stagepeachtreecorners.com
770-680-2728
Honorable Mentions
Firebirds Wood Fired Grill
Crabs R Us
Marlow's Tavern
Eating Americana
Best Vegetarian Food
1 Royal Bistro
Royal Bistro features authentic Thai dishes, many that are vegetarian or can be made vegetarian without compromising taste.
6365 Spalding Drive, Suite A
royal-bistro.com, 678-404-7733
2 Loving Hut
6385 Spalding Drive, Suite E
lovinghut.us, 678-421-9191
3 Cava
5150 Peachtree Parkway
cava.com, 470-740-5432
Honorable Mentions
Best Wings
1 Wings 101
6135 Peachtree Parkway
wings101.square.site, 678-691-5199
2 Three Dollar Café
6050 Peachtree Pkwy #100
threedollarcafe.com, 770-441-8520
3 Hoots Wings
According to the website, this
location is permanently closed.

Best Barber Shop
1 Patrick's Executive Grooming Salon for Men
Patrick's provides grooming services for men of all hair types.
5575 Peachtree Parkway
pegsm.com, 240-350-8547
2 Sports Clips
5275 Peachtree Parkway, #104
haircutmenpeachtreecityga.com, 678-291-0707
3 Traditional Shave Masters Barbershop
5260 Peachtree Industrial
Boulevard, Suite 500
traditionalshavemasters.com
678-615-3480
Honorable Mentions
Boardroom Salon For Men
Yany's Hair Salon
Spalding Haircutters
Frost Salon
Great Clips
Best Day Spa
1 Hand & Stone Massage and Facial Spa
Hand & Stone offers a full complement of specialty massages, facials and enhancements.
5210 Town Center Boulevard, second floor
handandstonepeachtreecorners.com, 800-915-3235
2 Massage Envy
5270 Peachtree Parkway, Suite 109B
massageenvy.com, 770-300-0033
3 Suburban Med Spa
4989 Peachtree Parkway
suburbanmedspa.com, 678-282-0051
Honorable Mentions
Modest Touch Salon
Icebox Cryotherapy
Peachtree Corners
Cole Cosmetic
Best Facial Spa
1 Hand & Stone Massage and Facial Spa
Hand & Stone offers a full complement of specialty massages, facials and enhancements.
5210 Town Center Boulevard, second floor
handandstonepeachtreecorners.com, 800-915-3235
2 Suburban Med Spa
4989 Peachtree Parkway
suburbanmedspa.com, 678-282-0051
3 Sugar Me
5270 Peachtree Parkway, #114B
sugarmwax.com, 470-545-3416
Honorable Mentions
Sugar Me Waxing Studio
European Wax Center
Dermani Medspa
Best Workout Place
1 Burn Boot Camp
Burn Boot Camp offers challenging and encouraging workouts with elite certified personal trainers who will push you to your limits and completely transform your life. You'll get all the benefits of personal training in an exciting and encouraging group setting.
5450 Peachtree Parkway
burnbootcamp.com, 470-403-2876
2 Robert D Fowler YMCA
5600 W. Jones Bridge Road
ymcaatlanta.org, 770-246-9622
3 Orangetheory
5270 Peachtree Parkway, #105
orangetheory.com, 678-786-4100
Honorable Mentions
LA Fitness
Crossfit Waymaker
Life Time Fitness
Tapout Fitness for Fitness
Zanshin Fitness A CrossFit
Best Nail Salon
1 Urban Nail
Whether you're looking for routine nail care or special events, Urban Nail Salon will surely make you feel pampered with its excellent services and premium quality products.
5270 Peachtree Parkway, #112
facebook.com/urbannailsalon
678-292-6307
2 Tipsy Nail
5230 Town Center Boulevard, #120
tipsypeachtreecorners.com
770-837-2130
3 Piedmont Nail Bar
5150 Peachtree Parkway, #300
piedmontnailbar.com, 770-409-9595
Honorable Mentions
Luxury Nails at Forum
BayB Nail Spa
Pro Nail and Tan
Sugarcoat Forum
Best Hair Salon
1 Van Michael
Brothers Michael and Van Council launched Van Michael in 1984 with the goal to raise the bar in the beauty industry and elevate hairdressing as a valued professional career. At Van Michael, clients receive tailored attention at every point of contact.
5161 Peachtree Parkway
vanmichael.com, 678-987-3600
2 Monica Rochelle
5450 Peachtree Parkway, Suite 2E
monicarochellesalon.com
678-537-6449
3 Frost Salon
5075 Peachtree Parkway, Suite 103
frost.salon, 770-680-4549
Honorable Mentions
Yany's Hair Salon
Boardroom Salon For Men
Hair by Yare
Beautiful Lea Hair Salon
Sharp Haircuts
Best Yoga Studio
1 Teesha
Teesha Yoga believes yoga is life and strong mental health is living.
5375 Peachtree Parkway, Suite 105
teeshayoga.com, 470-597-0167
2 LA Fitness
6131 Peachtree Parkway
lafitness.com, 470-282-0915
3 Lifetime Fitness Peachtree Corners
6350 Courtside Drive NW
my.lifetime.life, 770-449-6060
Honorable Mentions
Sun Dragon Yoga
Sunny Street Yoga
Robert D. Fowler YMCA
Best Veterinarian / Animal Hospital
1 Peach Paws Animal Hospital
Peach Paws Animal Hospital's mission is to partner with clients to maximize quality life of pets by equipping knowledge and emphasizing preventative care.
5075 Peachtree Parkway, Suite 101
peachpawsvet.com, 770-726-8725
2 Peachtree Corners Animal Clinic
4020 Holcomb Bridge Road
animal-dr.com, 770-448-0700
3 Medlock Bridge Animal Hospital
5155 S Old Peachtree Road
medlockbridgevet.com, 770-242-9272
Honorable Mentions
Spalding Animal Hospital
Banfield Pet Hospital
Animal Hospital
Historic Norcross
Best Pet Boarding
1 Peachtree Corners Animal Clinic
Peachtree Corners Animal Clinic has been providing compassionate veterinary medical, surgical and dental care to patients since 1975. The veterinary doctors, nursing and technical staff practice the highest standard of veterinary medicine in a friendly and caring environment.
4020 Holcomb Bridge Road
animal-dr.com, 770-448-0700
2 Medlock Bridge Animal Hospital
5155 S. Old Peachtree Road
medlockbridgevet.com, 770-242-9272
3 Pet Suites
6865 Jimmy Carter Boulevard
norcross.petsuitesofamerica.com, 678-293-8125
Honorable Mentions
The Ark Pet Spa &
Hotel Doraville
Camp Woof of Norcross
Spaulding Animal Hospital
Best Pet Groomer
1 Medlock Bridge Grooming
Medlock Bridge Grooming specializes in animal specialty services.
5155 S Old Peachtree Road
medlockbridgevet.com, 770-447-5100
2 Peachtree Corners Animal Hospital
4020 Holcomb Bridge Road
animal-dr.com, 770-448-0700
3 PetSmart
6050 Peachtree Parkway
petsmart.com, 770-300-0926
Honorable Mention
Pampered Paws
Spalding Animal Hospital
Best Summer Camp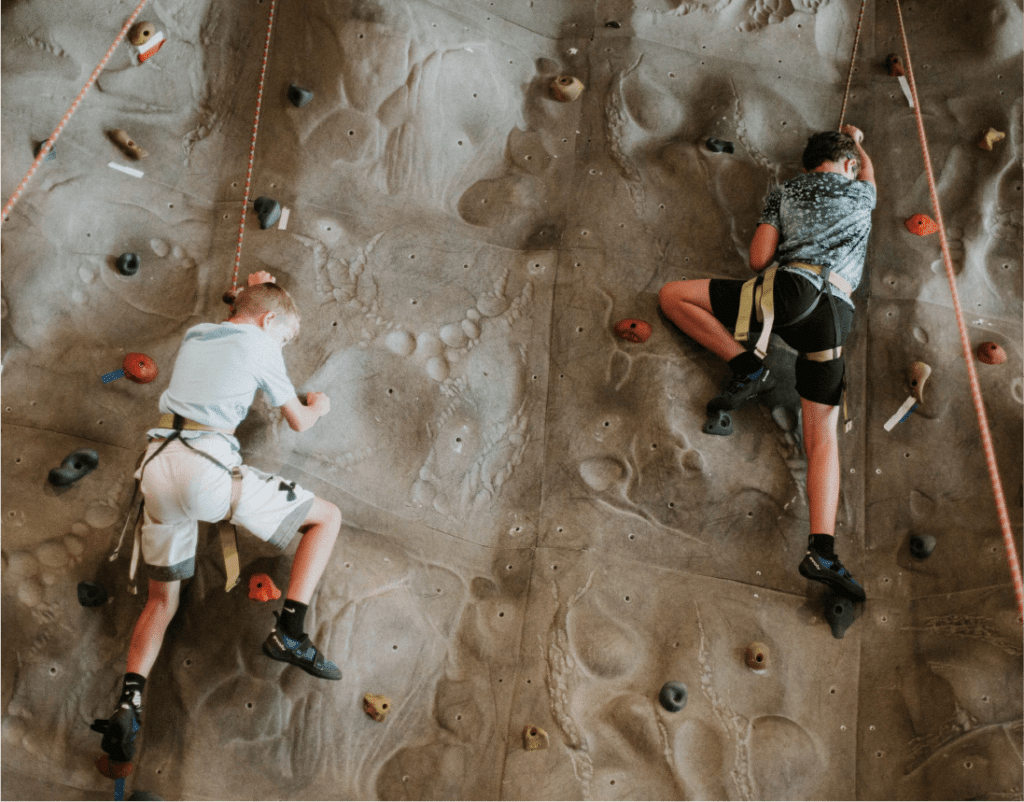 1 Camp All-American
Camp All-American transforms summer days into unforgettable memories with week-long summer camp experiences for kids to remember forever. It is where the world's most amazing counselors throw hype dance parties, invest in campers and take time to make every moment fun, intentional and full of life.
9500 Medlock Bridge Road
campallamerican.com, 678-405-2266
2 Robert D Fowler YMCA
5600 W Jones Bridge Road
ymcaatlanta.org, 770-246-9622
3 Peachtree Corners Baptist
4480 Peachtree Corners Circle
pcbchurch.org/camps, 770-448-1313
Honorable Mentions
Wesleyan School
Summer Camps
Gwinnett Parks
Greater Atlanta Christian
GROW camp
PeterBrooke Chocolatier
Best Overnight Camp
1 Camp Thunderbird
Nearly two miles of shoreline on Lake Wylie provides an amazing backdrop for life-changing experiences at YMCA Camp Thunderbird. Just 30 minutes from Charlotte, this ultimate water playground has welcomed campers for over 80 years and has helped kids cultivate individual talents and skills like independence, self-discipline and empathy.
1 Thunderbird Lane,
Lake Wylie, SC 29710
ymcacharlotte.org/camps/camp-thunderbird, 704-716-4100
2 Camp Westminster
2421 Lake Rockaway Road NW, Conyers, GA 30012
campwestminster.org, 770-483-2225
3 YMCA Camp Ocoee
111 YMCA Drive, Ocoee, TN 37361
ymcacampocoee.org, 423-338-5588
Honorable Mentions
Camp Woodmont
Girl Scouts of Greater
Atlanta – All Girl Resident Camps
Camp Winshape
Camp High Harbor
Camp Glisson
Best Hiking Trail / Place to Walk in Peachtree Corners
1 Jones Bridge Park
The scenic hike at Jones Bridge Park explores the Chattahoochee River's scenic banks in the city of Johns Creek, visiting the remnants of a turn-of-the-century bridge and a beautiful, riverside forest. A moderate hike (or great trail run) on this under-five-mile loop scores views of the river's whitewater shoals and its lush, wildflower and wildlife-filled forest.
4901 E. Jones Bridge Road
atlantatrails.com/hiking-trails/jones-bridge-park-trail, 678-277-0920
2 Simpsonwood Park
4511 Jones Bridge Circle NW
alltrails.com/trail/us/georgia/simpsonwood-loop-trail, 678-277-0900
3 Corners Connector
Trail System
peachtreecornersga.gov/government/public-works/multi-use-trail
Honorable Mention
Best Date Night Spot
1 Mojitos
Peachtree Parkway, Suite 630
mojitosbistro.com, 770-686-3254
2 Grace 1720
5155 Peachtree Parkway, #320
grace1720.com, 678-421-1720
3 CMX Bistro
5180 Town Center Boulevard
cmxcinemas.com, 678-495-4180
Honorable Mention
Peachy Corners Cafe NitroZone
Brainstorm Escape Games
Firebirds Wood Fired Grill
Stäge
Anderby Brewing