Peachtree Corners Median Landscaping Project to begin in September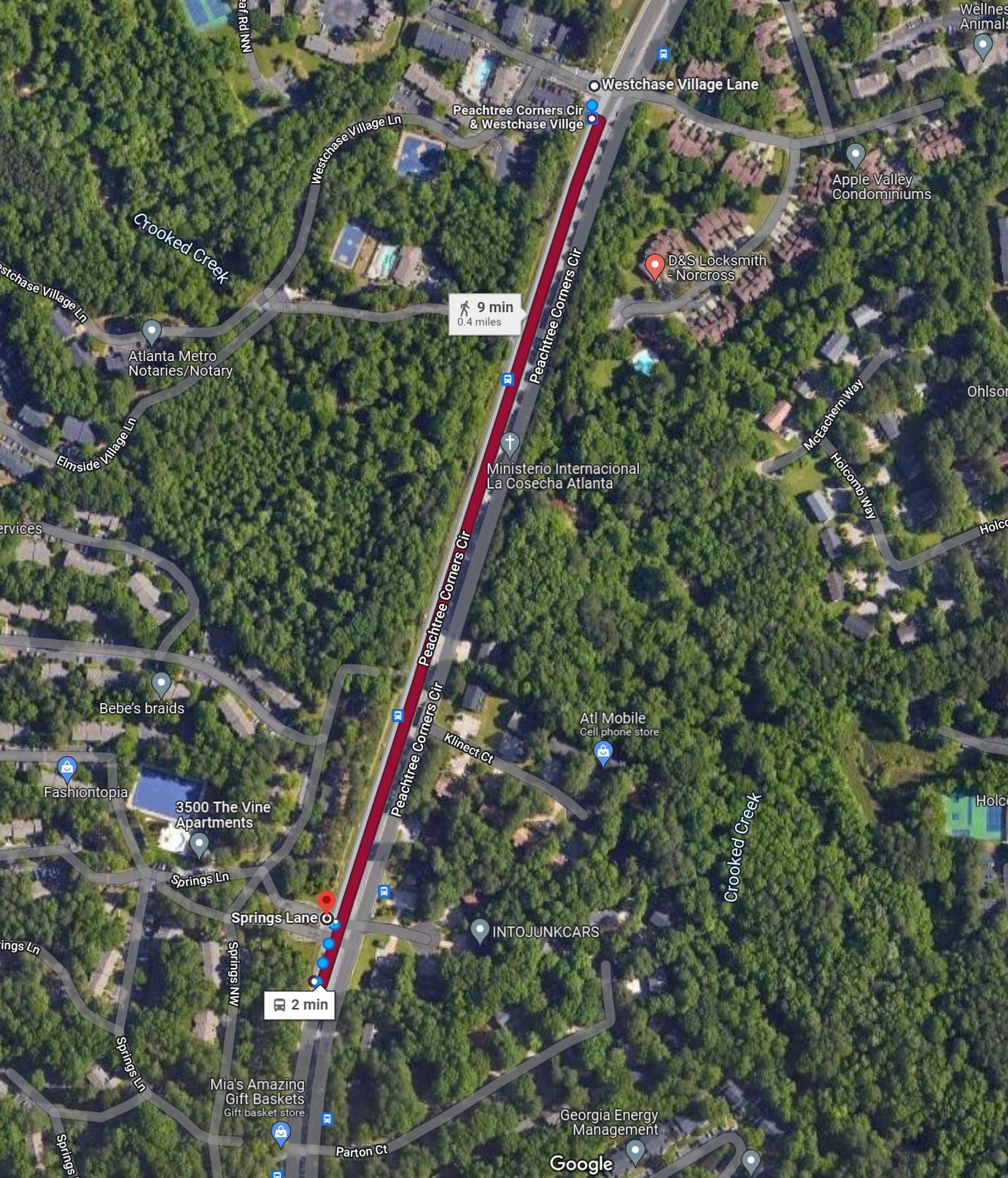 Getting underway in September, the City of Peachtree Corners will begin a median landscaping project on Peachtree Corners Circle between Springs Lane and Westchase Village Lane.
The project will consist of providing center median plantings for three existing roadway medians located in the roadway.
During the construction of the project, partial closures are expected, and traffic flaggers will be placed to assist motorists traveling through the area.
While the final construction plan has not yet been completed, we are providing the estimate below.
September 9 – preconstruction meeting
September 19 – Notice to Proceed
60-day to Substantial Completion
90-day Contract
Project to be scheduled to be completed before the end of the year.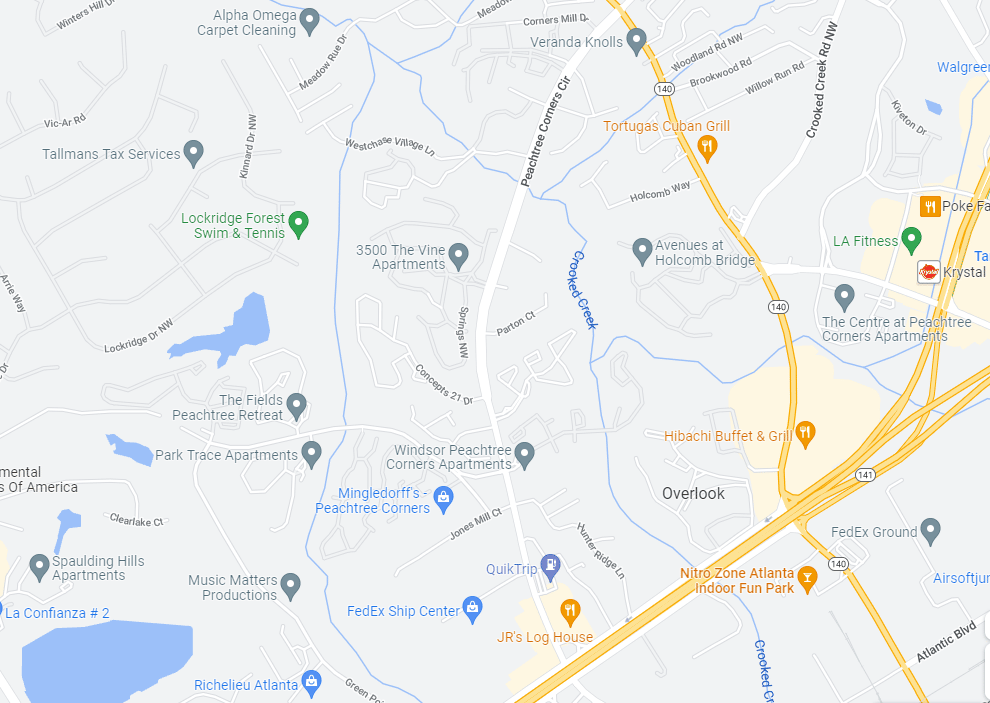 Peachtree Corners Hosts First EV Car Show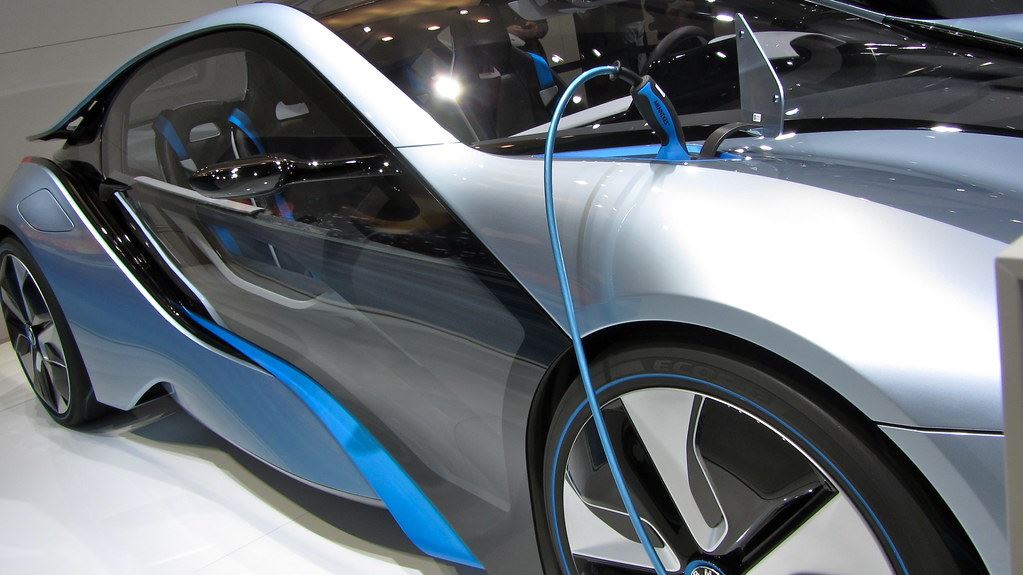 Everyone is invited to celebrate National Drive Electric Week with Electrify PTC, the first-ever electrified car show, hosted by the City of Peachtree Corners in partnership with Siemens, Mercedes-Benz, Qwik Charge, Ford, Jim Ellis and more.
Electrify PTC will take place Saturday, Sept. 24, 8 a.m.- 11 a.m. at the Peachtree Corners Town Center in the CMX CineBistro parking lot.
Guests will experience electric mobility firsthand and learn about the city's continued commitment to the sustainability of the #SiliconOrchard through innovative and smart technologies, such as Peachtree Corners having the largest charging hub in Metro Atlanta.
The parking lot will have many electrified vehicles on display and local vendors will offer prizes, eat great food and enjoy delicious drinks.
There is no cost to attend.
Owners of electric vehicles who wish to display their vehicles at Electrify PTC need to register. Note that registration is limited, so sign up today to secure your spot.
On-street Parking in Peachtree Corners – Be safe, be courteous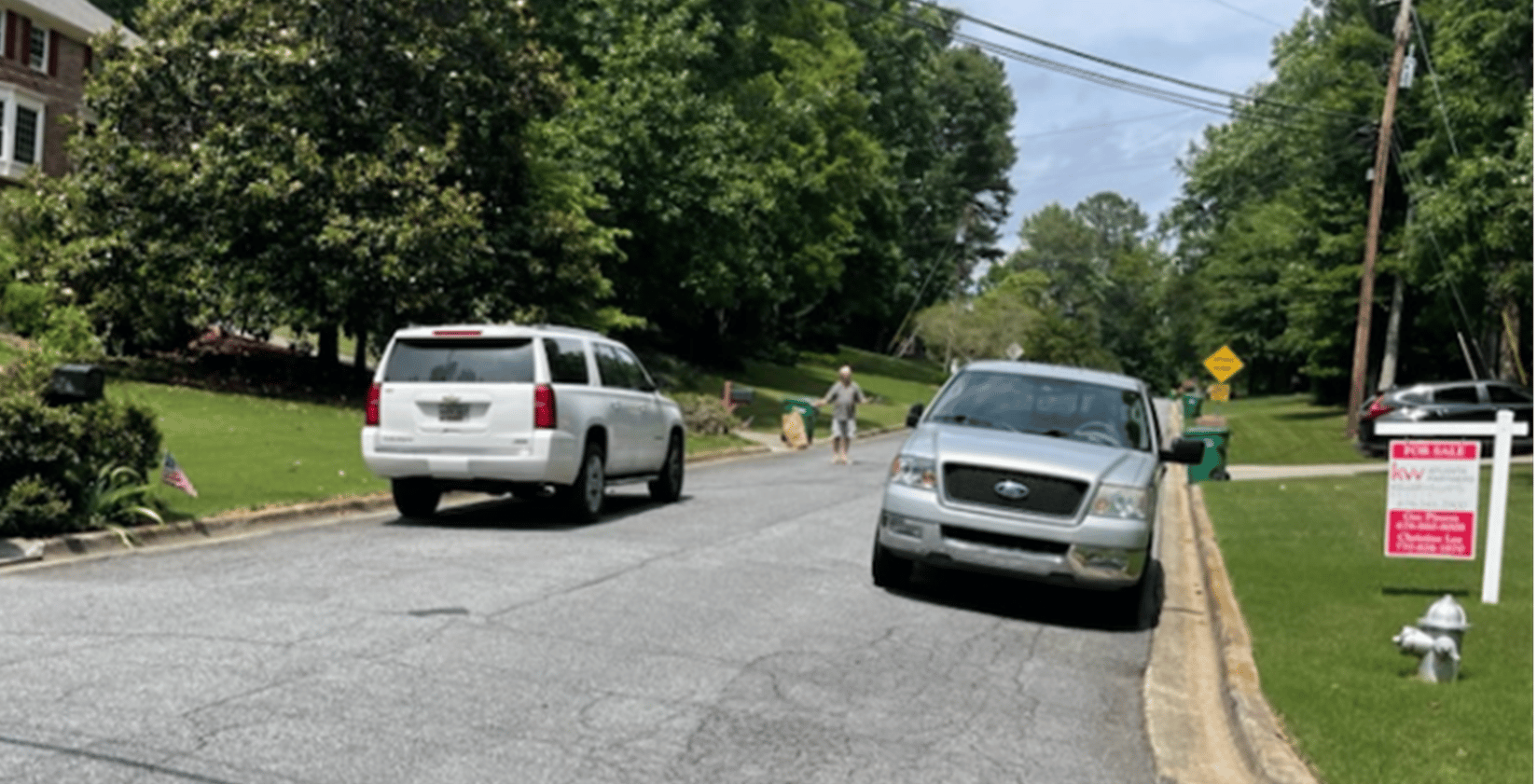 On-Street Parking means designated spaces where vehicles can be parked on a temporary basis, located on a public highway, street, avenue, parkway, or similar type of road. On-street parking spaces often provide direct access to residential, commercial, office, and other facilities.
While on-street parking is legal on public roads, there are rules that must be followed. The State of Georgia requires that on any two-way road, all street parked cars must be parked with the right-side wheels parallel and within 12 inches of the curb.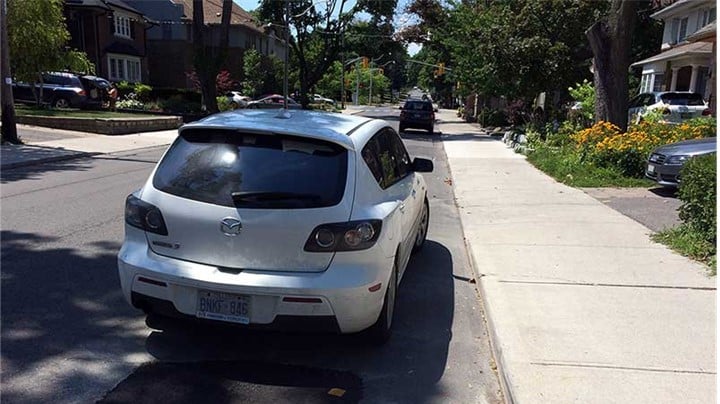 Do not park against the flow of traffic. While it might seem safe when the car is parked, you would need to drive on the wrong side of the road to park. The same applies when you pull out into head-on traffic. This creates two potentially dangerous situations and sets up a scenario that is contrary to other drivers' expectations. Most things contrary to typical driving behavior or driver expectancy are unsafe.
Additionally, double parking is illegal in all circumstances. Double parking is the term used for parking on the street side of any vehicle that's stopped or parked at a curb.
Other violations include prohibitions against parking in the following areas:
In a space on public or private property marked for vehicle parking for the handicapped unless you have the legal authorization and the plates or placards to prove it.
Within 25 feet of a crosswalk at an intersection, or sideline of a street or intersecting highway, except at alleys
Within 20 feet of a fire station without signs. If they post signs, you are not allowed to park within 75 feet of the station.
Between a safety zone for pedestrians and the adjacent curb or within 20 feet of the end of the safety zone
On the sidewalk or within 20 feet of a crosswalk
Within an intersection
In a crosswalk
In any tunnel
On railroad tracks or within 50 feet of a railroad crossing unless you are loading or unloading
Within 15 feet of a fire hydrant
Within 30 feet of a stop sign, traffic light, or flashing signal
In a bus stop zone
In front of a public or private driveway
Near properly marked street construction
In addition to illegal parking, there are other things that should be done to ensure the safety of your parked vehicle as well as the surrounding community.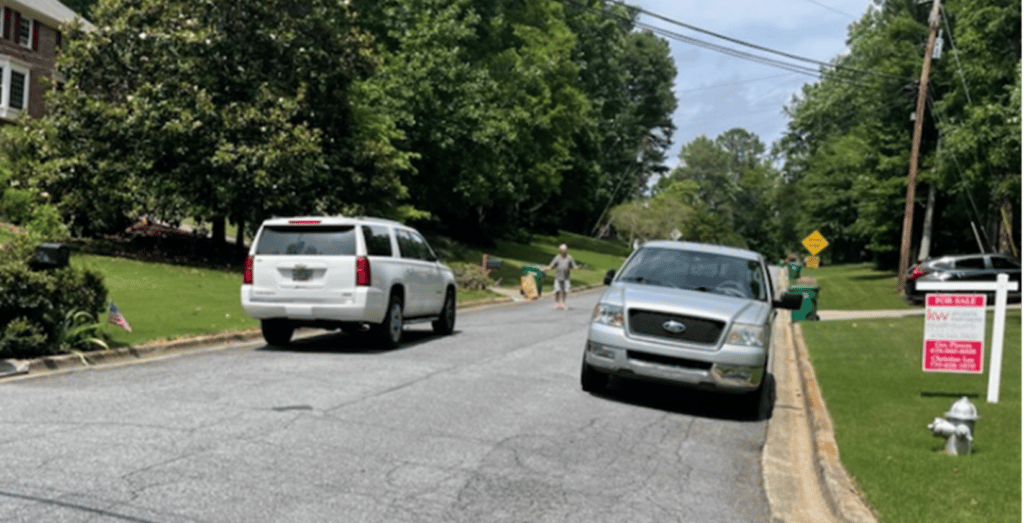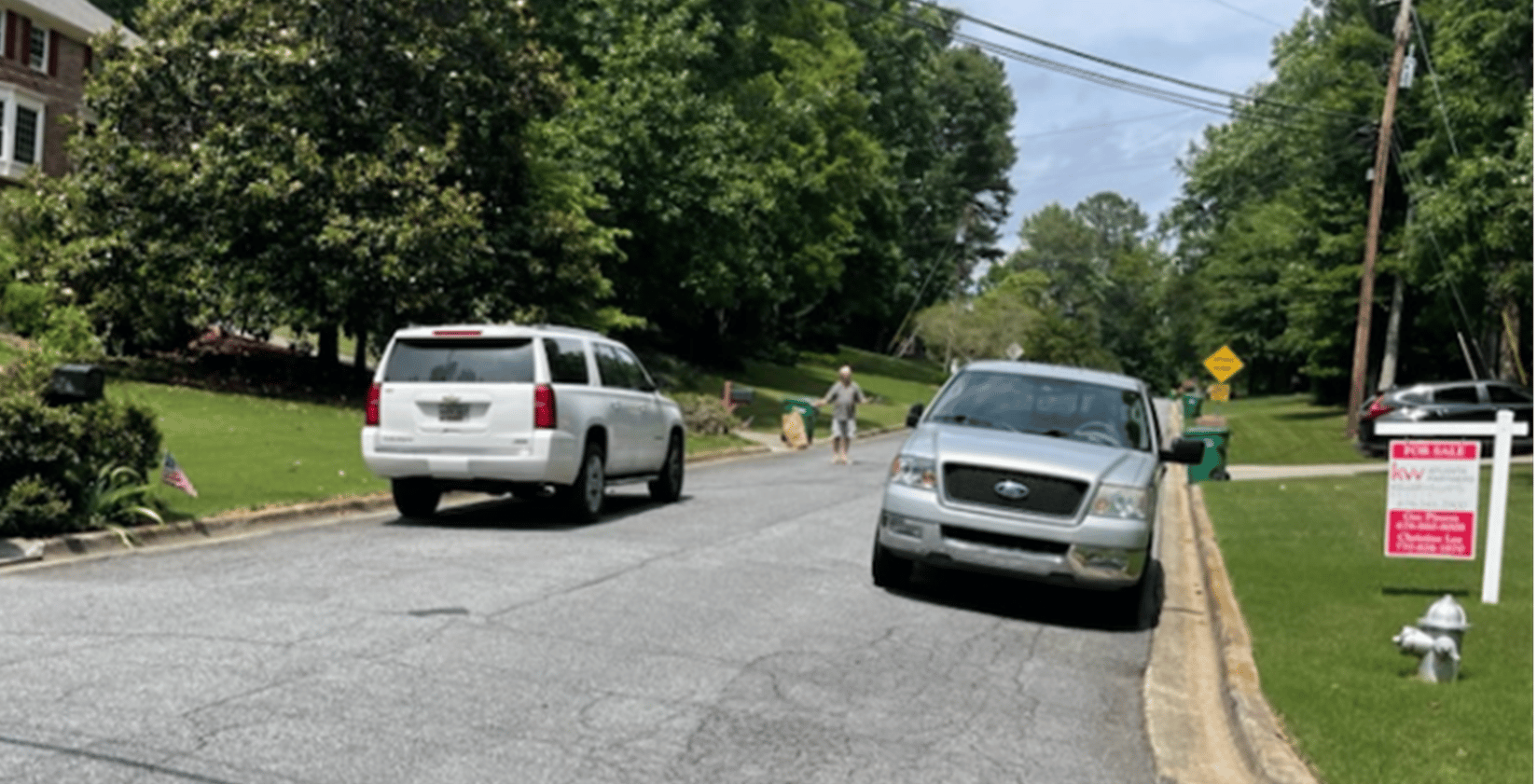 On limited-width feeder roads, cars should refrain from parking across from each other on opposite sides of the road. (See image). This is not only unsafe for pedestrians; it creates a bottleneck on the road that increases traffic conflict points.
Also, when cars are parked across from one another, the limited width of the road creates a safety hazard as it does not allow for the entrance and exit of school buses, sanitation trucks, construction vehicles, EMS and fire vehicles, or other larger vehicles into or away from the area.
If your car has mirrors that will push inwards, towards the driver's window, always do this before leaving your vehicle. This will prevent your mirrors from becoming broken or dislodged due to being sideswiped by a passing driver.
Do not park your car on a street where no other cars seem to be parked. Even if there are no signs saying that you cannot park on the street, there may be a rule that the other drivers are aware of. If a street is completely devoid of parked cars, there is probably a reason why. Take the hint from other drivers and steer clear of it. Street parking that seems too good to be true probably is.
Do not block other cars. Leaving enough space ensures that everyone's cars will stay free from dents and dings. If it doesn't seem like drivers and passengers can move around freely once you park, find a different spot.
Don't take up two spaces on the street. In residential areas where the parking spaces are limited and not marked, always park as close to the end of the open space as you can. Often there is room for two cars between driveways. If you park in the middle, you make it impossible for another car to park in that space.
Remember, safety is of the utmost importance. Street parking can be dangerous to vehicle owners, bicyclists, scooters, and walkers.  Let's all do our best to be safe and courteous. 
Source: City of Peachtree Corners
Back to School at Simpson Elementary – Sidewalk Safety Detour on Jones Bridge Road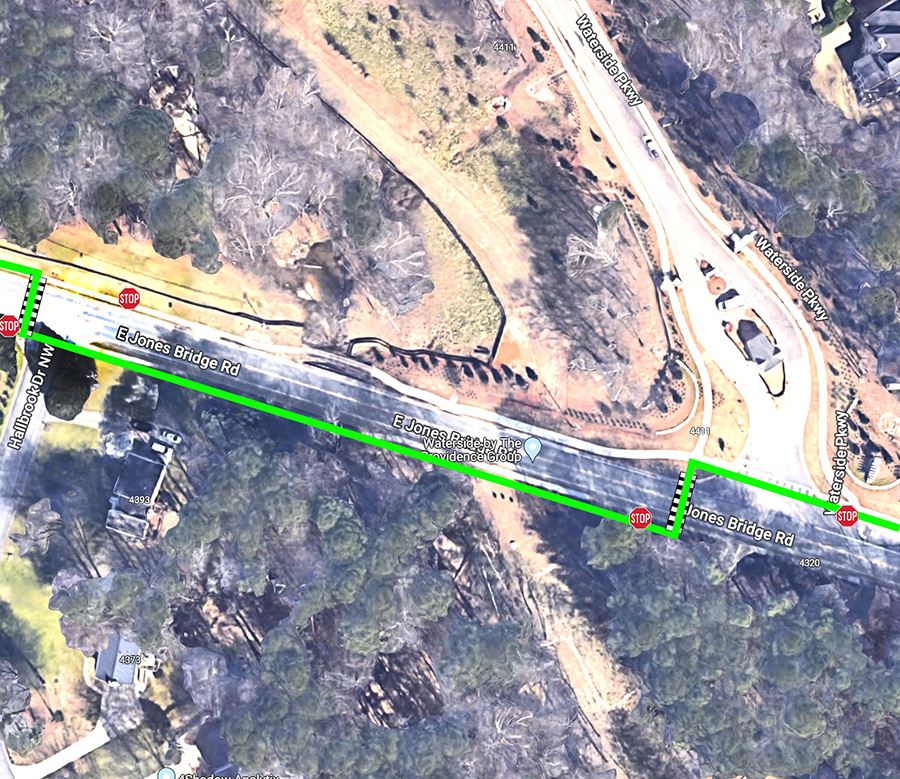 To provide the highest level of safety for the students that will be walking to Simpson Elementary School at the beginning of school, the City will be implementing a temporary walking detour area.
The construction of the City's trail system along East Jones Bridge has experienced several significant and unavoidable delays. Due to utility relocation and supply chain issues, the City was unable to complete the job over the 8-week summer break as planned.
Presently, there are only two gaps in the construction. The main gap that will affect pedestrians in the area is at the crossing of Farrell Creek. Due to the necessary replacement of the bridge at that location, a plan has been put in place to ensure the safety of the area over the next few weeks.
The City will be installing the following at the intersections of East Jones Bridge Road and Waterside Parkway and Hallbrook Drive:
Temporary Three-Way Stops with Stop Signs
Temporary Crosswalks
Flags on Stop Signs
Advanced Warning Signage
Sidewalk Closed Signs
This will allow pedestrians to safely navigate around the bridge location over the stream.
We apologize for the inconvenience, and the City's number one goal is to complete this work as soon as possible to allow for the reopening of the section. 
Source: City of Peachtree Corners