Curiosity Lab partner Brodmann17 has joined the 5G Open Innovation Lab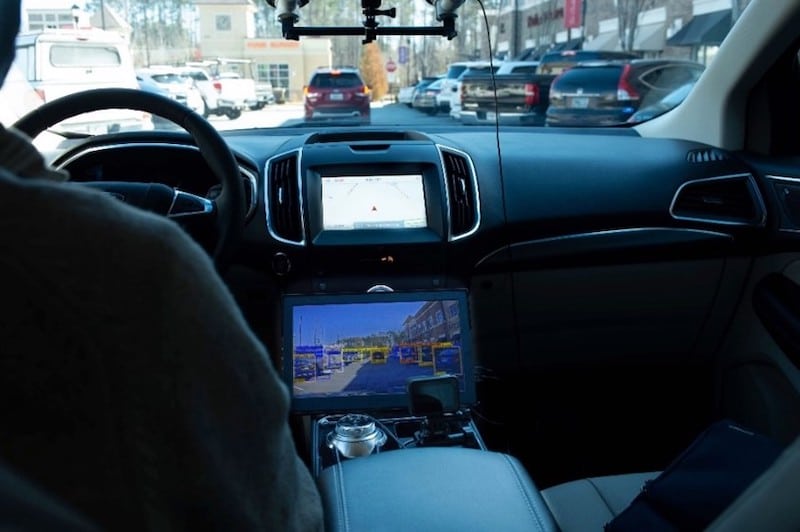 Brodmann17 Joins 5G Open Innovation Lab Following Successful ADAS Development in Peachtree Corners' Real-World Smart City Environment
Headquartered in Israel, Brodmann17 has developed Advanced Driver Assistance System (ADAS) technology which saves 95% of compute power enabling it to work on the edge
Brodmann17 used Curiosity Lab's Level 3 autonomous test vehicle to test its state-of-the-art software-only perception technology for assisted driving in real-world conditions – leveraging critical data generated at the city
A reflection of numerous Israeli developers and technology startups flocking to the "Silicon Orchard" region to prove out new technologies in a live smart city and launch into the North American market
Peachtree Corners – one of the nation's first smart city environments powered by real-world connected infrastructure and 5G – today announced Curiosity Lab partner Brodmann17 has joined the 5G Open Innovation Lab (5GOILab) after several months of successful tests of its state-of-the-art Advanced Driver Assistance System (ADAS) technology in the city. In June 2021, Israeli-based Brodmann17, added their technology to Curiosity Lab's Level 3 autonomous test vehicle to further develop and prove its software-only perception technology for assisted driving in real-world conditions.
"Our partnership with the City of Peachtree Corners and our ability to test and develop our technologies in a real-world environment, along with real connected infrastructure and data analysis, has been invaluable. In addition, being part of 5GOIL and Peachtree Corners has helped us forge valuable relationships with partners like T-Mobile that benefit our long-term business objectives. 5G-enabled technologies open the door to a wide variety of new use cases, and we feel strongly that hybrid cloud-edge solutions play a critical role in the future of the automotive industry." – Brodmann17 Co-Founder and CEO, Adi Pinhas
In October 2021, the company joined the Seattle-based 5GOILab, bringing its technology to corporate partners Accenture, Dell, Intel, Microsoft and T-Mobile. The 5GOILab is an ecosystem designed to make it easier for innovators, global platforms and enterprises to collaborate using open platforms and markets to develop, test and deploy new use cases and innovations for 5G and 5G-enabled technologies.
"Brodmann17 is a perfect example of our commitment in working with talented deep learning engineers to prove out and scale technologies in a real-world smart city. The work Brodmann17 did here is making a global impact, with North American manufacturers now looking to leverage advanced ADAS for their future vehicles. Their addition to the 5G Open Innovation Lab clearly reflects their rising prominence. We're proud that this level of new collaboration with major technology names was fostered right here in our ecosystem – reflecting why so many international companies have been flocking to the heart of Silicon Orchard." – Brandon Branham, chief technology officer and assistant city manager of Peachtree Corners
The success of Brodmann17 is another example of numerous Israel-born technology startups that have worked with Peachtree Corners to leverage their differentiated, city-owned smart connected infrastructure and overall technology ecosystem to develop and scale technologies, while creating critical new partnerships and scaling their efforts in the U.S. market.
Earlier in 2021, Brodmann17 also partnered with professional camera design house Rhonda Software to launch a new ADAS camera platform using the Ambarella CV25 edge AI vision processor. The new solution combines a camera feature set with the unprecedented levels of accuracy and performance which addresses the needs of the video telematics sector for increased driver safety and fleet efficiency.
Peachtree Corners Deploys LiDAR Technology for Smart Infrastructure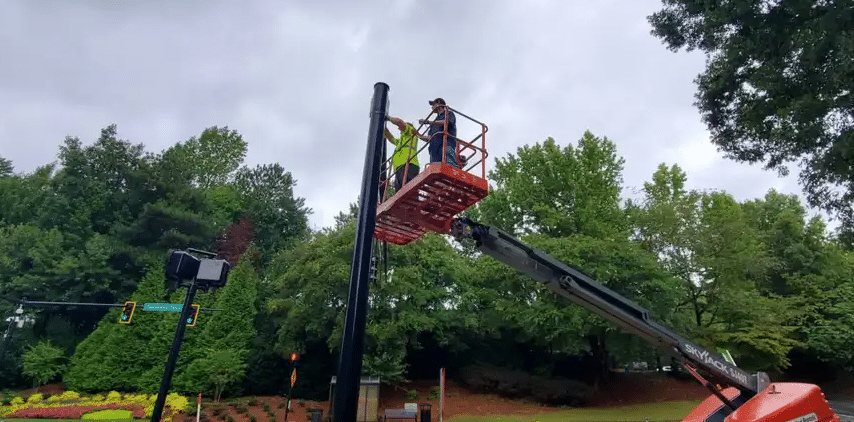 The future of mobility will be centered around a connected infrastructure that can monitor traffic and road conditions in real-time, communicate with vehicles and pedestrians, and promote safer and more efficient transportation for the most vulnerable road users.
The City of Peachtree Corners, in the heart of what's being called "Silicon Orchard," has brought this vision to life. As the United States' first smart city environment powered by real-world, city-owned connected infrastructure and 5G, autonomous vehicles carrying residents operate on public streets alongside regular traffic. And those vehicles are communicating with the infrastructure, including Ouster lidar units installed in traffic intersections.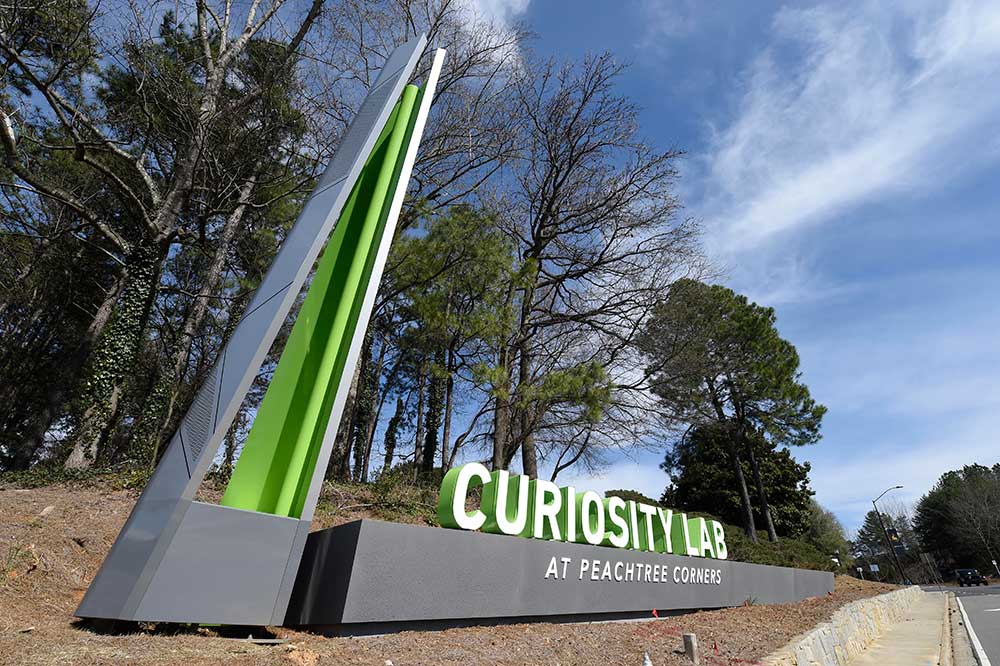 Additional infrastructure includes the country's first-ever "IoT Central Control Room" implemented by a city (where data from all IoT devices across the city's smart infrastructure is managed, analyzed and acted upon through a single pane of glass), smart poles, DSRC units, dedicated fiber and more. The cellular vehicle-to-everything (C-V2X) system, also a first in the United States, was deployed by Qualcomm and the entire 5G-enabled city is powered by T-Mobile. 
In the middle of everyday city life, the Curiosity Lab at Peachtree Corners is home to a smart city ecosystem featuring top international technology developers and startups that are developing and proving out new technologies that will shape – and are often already shaping – the future of society. As an official partner of Curiosity Lab, Ouster is working with the city and other private-public partners to test and scale mobility solutions that improve the safety, efficiency, and sustainability of the city. Lidar is becoming a critical piece of infrastructure transformation, and real-world environments such as Curiosity Lab are putting concepts into action and paving the way for the future of mobility.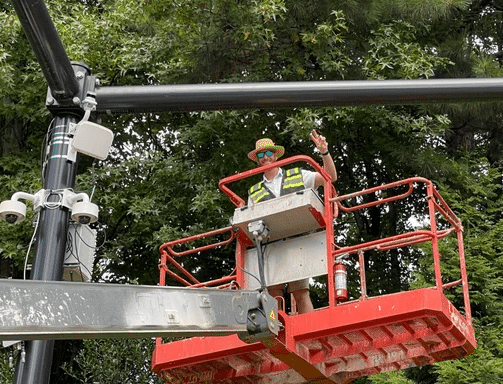 Bringing Digital Lidar to Traffic Intersections: Safer, More Efficient Mobility  
Ouster digital lidar was selected by Curiosity Lab to monitor vehicle and pedestrian traffic at select intersections in Peachtree Corners. Deployed alongside Axis cameras, Ouster lidar captures the environment in millimeter-level detail and augments cameras' detection during nighttime and in inclement weather such as rain.
Above: Pedestrian detected at night on an Ouster lidar versus camera 
Just two Ouster lidar sensors provide full coverage of the large intersection, the crosswalk, and even the curbs, due to the sensors' combination of high-resolution, range, and 360º field-of-view. By reducing the units needed for full coverage, lidar demonstrates the potential for cities to reduce their total costs of ownership and reduce technical complexity without compromising detection.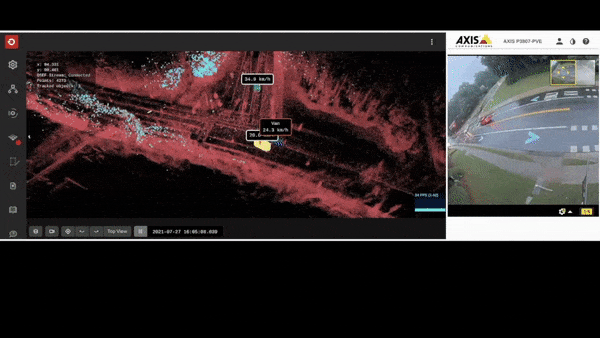 For this test site, Ouster lidar data is processed in real-time by software perception partner Outsight to provide object detection, classification, and tracking of cars, trucks/bus, two-wheelers, and pedestrians. Information also includes object speed and trajectory, exact position, and count. With this anonymous data, cities are able to easily access usable data and implement more advanced applications such as near-miss analysis and V2X.
Coming next: Digital Lidar for Autonomous Shuttles and V2X Applications
Equipping infrastructure with lidar prepares Curiosity Lab for the testing of connected vehicles and V2X applications. Level 4 and 5 autonomous shuttles are operating today through the smart city campus, and Ouster expects to be on next-generation autonomous electric shuttles, including the Local Motors Olli shuttle.
Lidar-equipped infrastructure and 5G-enabled vehicles can communicate via the campus' dedicated fiber network, opening up possibilities for real-world testing of C-V2X. For example, shuttles and drivers can receive real-time alerts of detected objects on the road, such as a jaywalking pedestrian or speeding vehicle.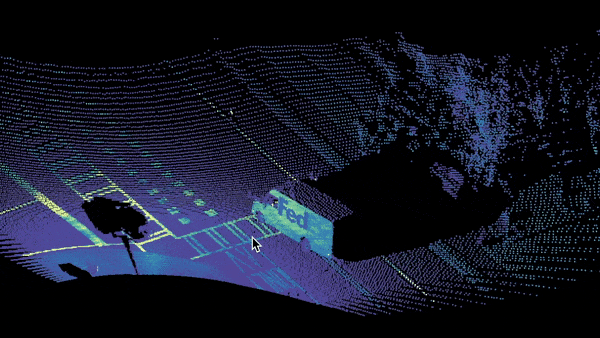 "Peachtree Corners is demonstrating what the future of tomorrow looks like with private enterprise and government working together to deploy a full smart city ecosystem. Together with our partners, we can test and prove out technologies in a real-world environment," said Brandon Branham, Assistant City Manager/Chief Technology Officer of Peachtree Corners. "We're excited to partner with Ouster which works with hundreds of customers around the world to deploy autonomy and smart infrastructure solutions powered by cutting edge digital lidar technology. We look forward to being a testbed for Ouster's R&D programs in the ITS space, and to expanding our partnership over time as we both aim to build a safer and more sustainable future."
The original post can be found here.