Peachtree Corners Mayor Participates In Global Smart Technology Summit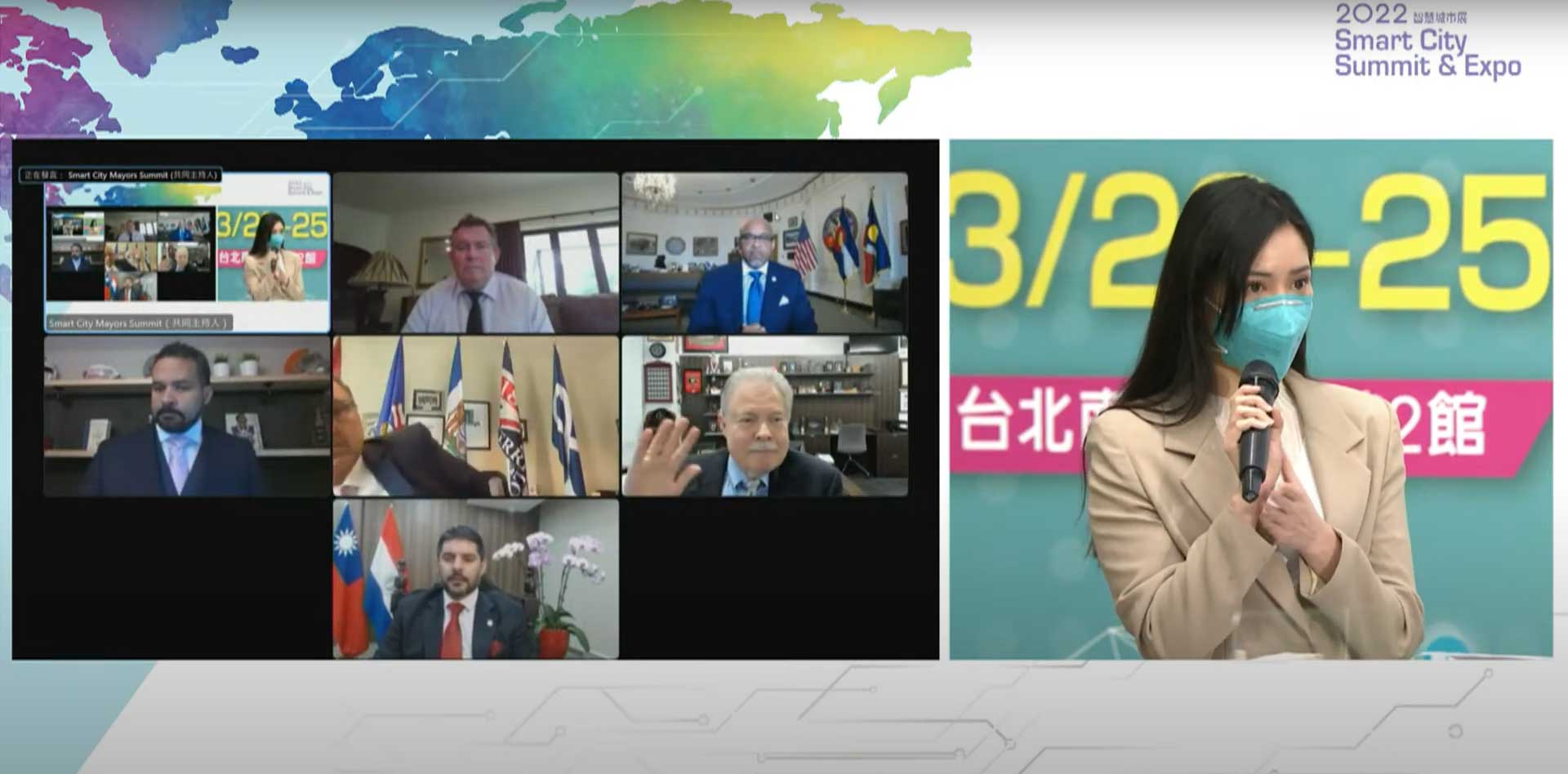 Mayor Mike Mason was a featured speaker at the Smart Cities Mayors Summit Tuesday that took place in Taiwan.
Peachtree Corners' reputation as a 'city of the future' isn't only known locally, technology experts around the world are aware of the cutting-edge innovation taking place here. Considering that fact, Peachtree Corners Mayor Mike Mason was invited as a virtual presenter during the Mayor's Summit and Panel Discussion – part of the 2022 Smart City Summit and Expo being held in Taipei, Taiwan.
As mayor of one of the world's premier smart cities, Mayor Mason was one of 21 city leaders invited to present at this year's event. In addition to the presenters, the subsequent panel discussion included leaders from approximately 30 countries around the world, according to a news release.
Every year, the Smart City Mayors' Summit gathers city mayors and high-profile municipal delegates from across the globe to share and exchange insights on the latest governmental strategies and trends in smart cities. The Summit is not just one of the biggest highlights in the Smart City Summit and Expo, but the world's largest networking platform among smart city governments.  
This year, in accordance with the theme of SCSE: Digital Transformation Takes Smart Cities to New Heights, the topics for roundtable sessions were "How do cities respond to the 'New Normal' with digital transformation?" and "In face of the 'New Norma'" in the pandemic era, what role do city governments play in driving the city's digital transformation?" the news release added.
The Smart City Mayor's Summit provided a high-level dialogue platform for global mayors and city leaders to exchange innovative strategies and visions on future city deployments.
Speakers at the Mayor's Summit included mayors from:
Peachtree Corners
Taipei, Taiwan
Atlanta
Aix-en-Provence, France
Belgian Chamber Representatives, Belgium
Castries, Saint Lucia
Denver, Colorado
Dijon Metropole, France
Edinburgh, Scotland
Edmonton, Canada
Edo, Nigeria
Gdynia, Poland
Municipalidad de Asuncion, Paraguay
Newark, New Jersey
Palmerston North, New Zealand
Prague, Czech Republic
Sao Jose dos Campos, Sao Paulo, Brazil
Scranton, Pennsylvania
Selangor, Malaysia
Rzeszow – Poland
Vysocina Region, Czech Republic
Participants in the panel discussion included representatives from:
Abuju, Nigeria
Budapest, Hungary
City of Hamilton, Bermuda
City of Tshwane, South Africa
Cockburn, Turks and Caicos
Cranston, Rhode Island
Cuenca, Ecuador
Da Nang, Vietnam
Davao City, Philippines
Eindhoven, Netherlands
El Farafra Oasis, Egypt
Goyang City, South Korea
Grenoble-Alpes Metrople, France
Helsinki, Finland
Izmir, Turkey
Jacksonville, Florida
Kansas City, Kansas
Kolin, Czech Republic
Konya, Turkey
Krakow, Poland
Kuala Lumpur, Malaysia
Kwinana, Australia
Lausanne, Switzerland
Lazio, Italy
Madrid, Spain
Miami-Dade County, Florida
Midvaal, South Africa
Nanes Metropole, France
Peterborough, England
Pittsburgh, Pennsylvania
Royal Borough of Greenwich, England
Sabac, Serbia
Stockholm, Sweden
Szekszard, Hungary
Taoyuan, Taiwan
Wellington, New Zealand
Wroclaw, Poland
Clevon's Autonomous Delivery Robot Fleet Zooms into Smart City Peachtree Corners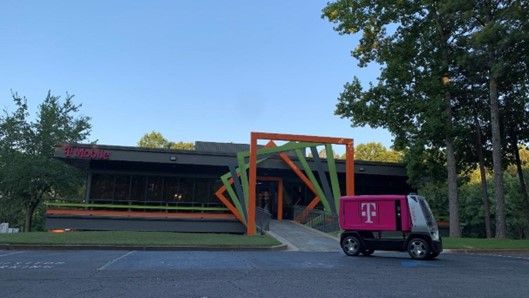 Peachtree Corners has announced that Clevon, a global autonomous delivery company, is joining the city's Curiosity Lab ecosystem. The company's autonomous robot carriers (ARCs) are designed to help fulfill last-mile package, grocery, restaurant, retail and industrial deliveries around the city. 
"It was only fitting to bring our second major operation here in the United States to one of the most advanced smart city environments in the world at Peachtree Corners," said Sander Sebastian Agur, Clevon's Chief Executive Officer.
Clevon's fully electric ARCs aim to reduce failed deliveries, carbon emissions, cost of delivery per customer and stolen packages.
"We're proud to have adopted some of the world's most advanced emerging technologies here in Peachtree Corners, and we're delighted to continue that tradition by welcoming Clevon and their autonomous robot carriers to our community," said Brandon Branham, Curiosity Lab Executive Director. "From a city perspective, we are always looking to improve our residents' everyday lives with exciting new technologies. Showcasing how robotic solutions can help enhance package delivery operations while reducing congestion and emissions gives us a further peek into a brighter future."
Clevon's ARCs operate on U.S. public roadways and are built to deliver multiple shipments during a single trip. As part of the Curiosity Lab ecosystem, Clevon will explore live testing for 5G adoption in partnership with T-Mobile.
"We are proud to be supporting Clevon in this greater mission to create more sustainable and efficient delivery solutions," said Dave Bezzant, Vice President, T-Mobile for Government.
Audi Joins Peachtree Corners to Advance C-V2X Deployment Pathways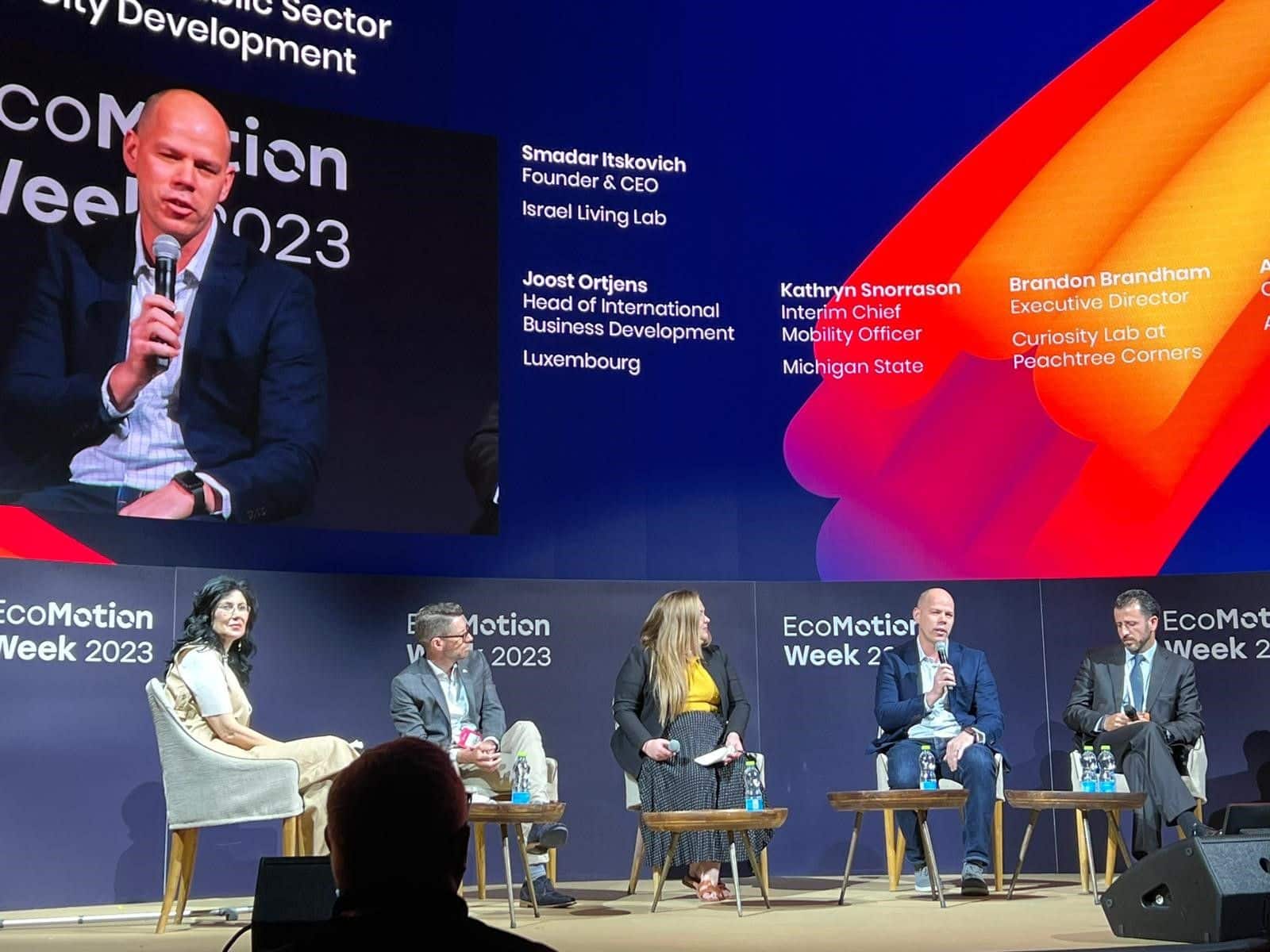 Peachtree Corners and Audi of America announced a collaboration to advance cellular vehicle-to-everything (C-V2X) practical deployment pathways as part of the city's Curiosity Lab ecosystem.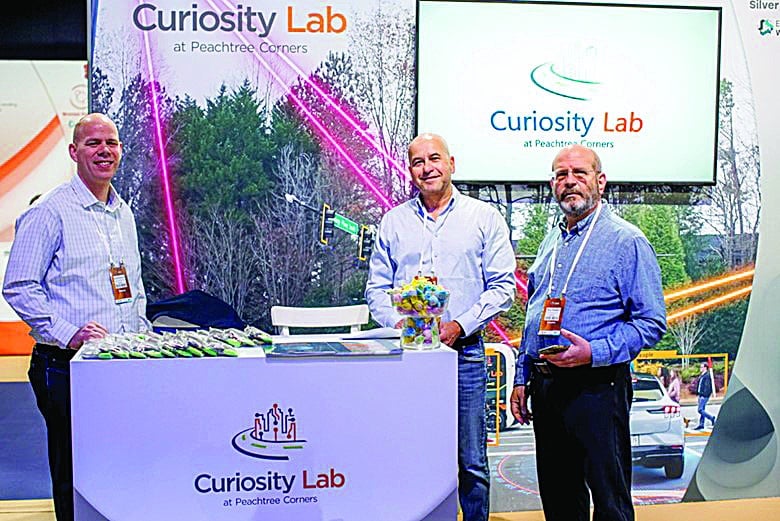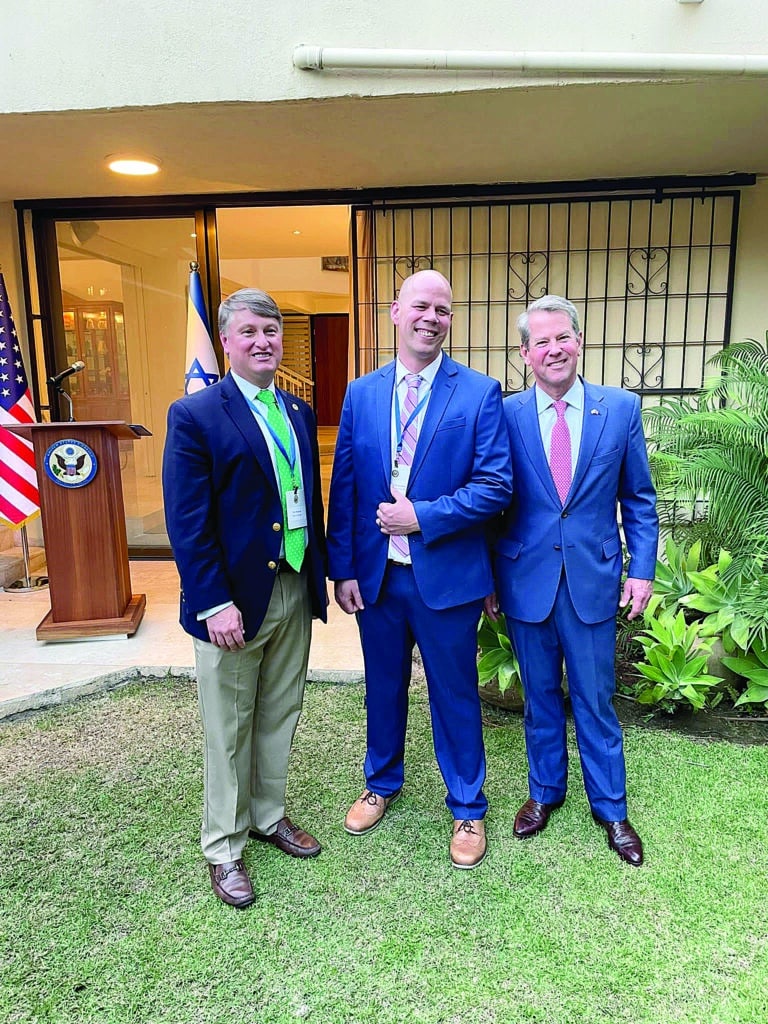 Both Audi and Peachtree Corners see this as an opportune time to further deployment of C-V2X applications that allow vehicles to communicate with city-owned streets, traffic signals, crosswalk signals and other infrastructure, as well as with vulnerable road users (VRUs).
Audi has recently received a waiver from the Federal Communications Commission to deploy this advanced technology, both intend to fine-tune strategies to expand connectivity on public roadways.
"We are honored to have been selected by Audi to define how automakers and cities can together unlock the future in the world's most unique smart city environment, which includes the first-ever full C-V2X system to be implemented by a U.S. city," said City Manager Brian Johnson.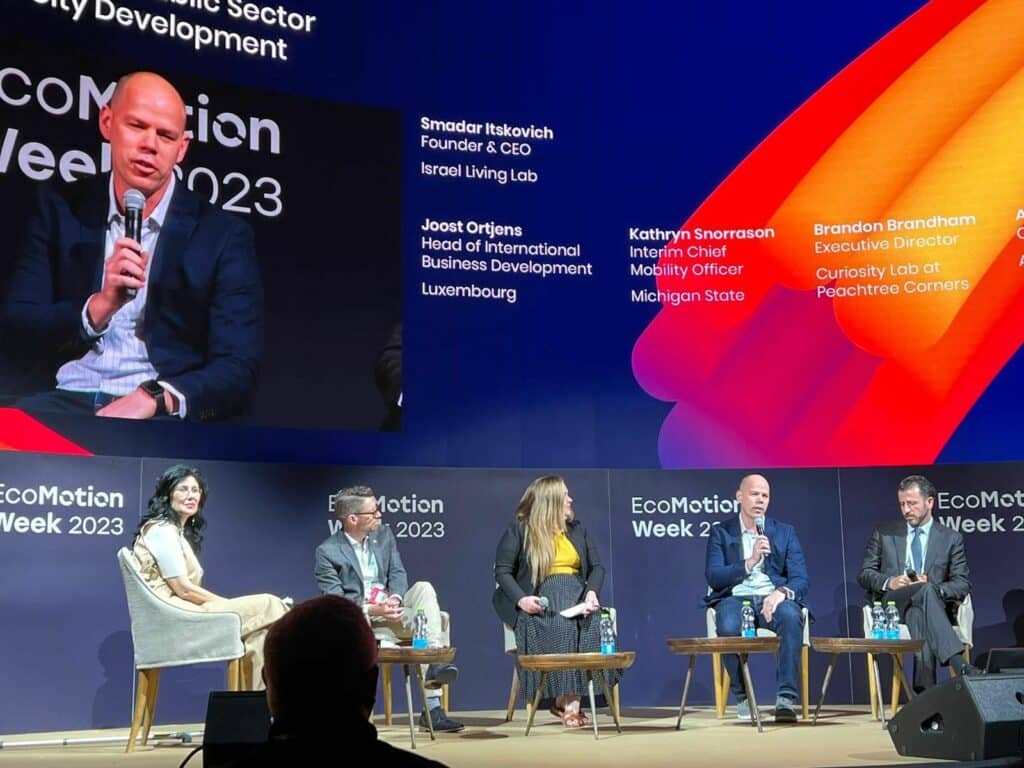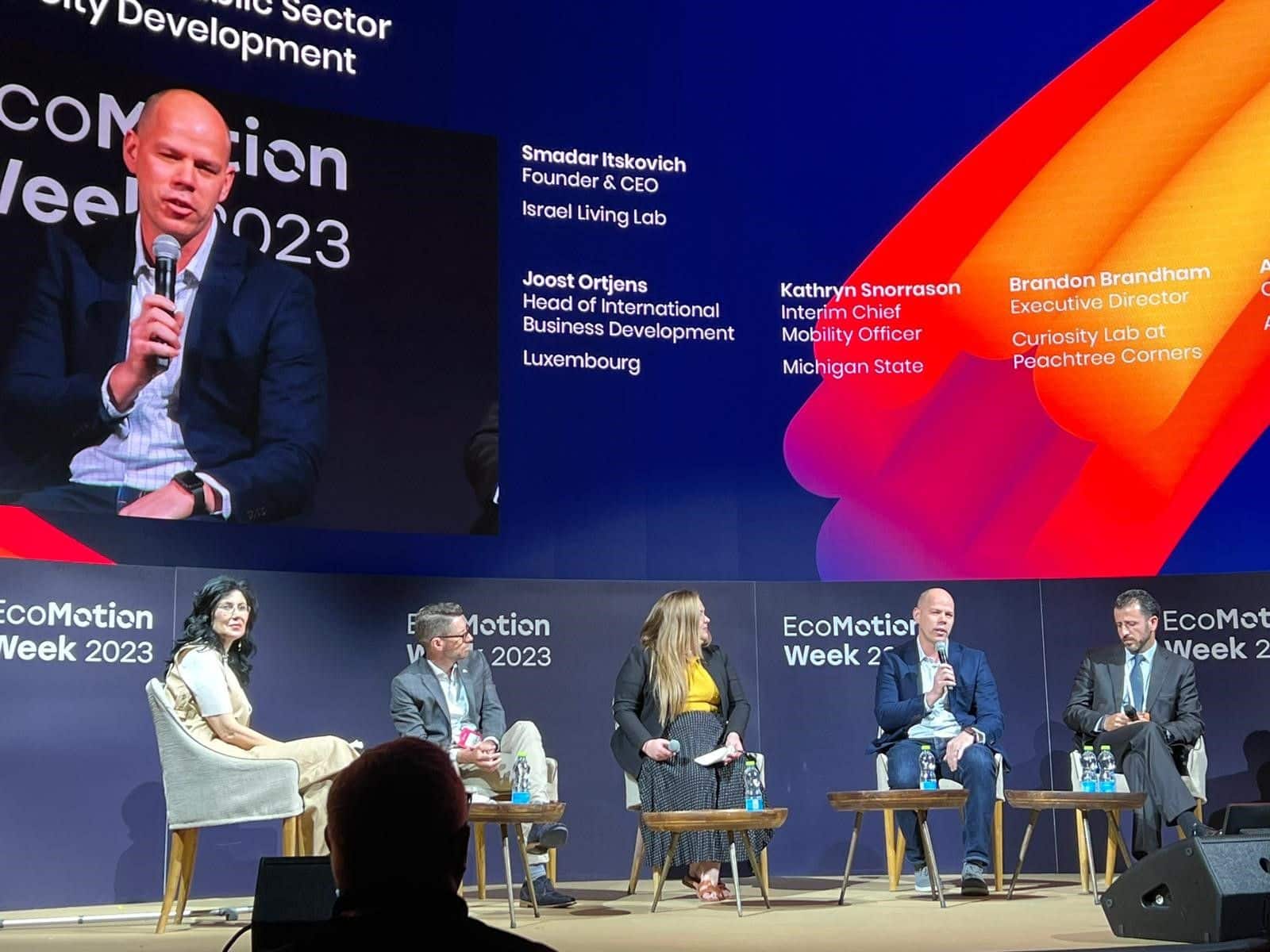 "Our first official global vehicle manufacturer collaboration will be able to leverage our 'city street of the future,' which brings together the C-V2X vision in an unprecedented manner," said Johnson. "This includes a top developer like Spoke, which is addressing the vulnerable road user part of the equation to make it safer for users such as cyclists."
Audi's collaborations

Audi has been working with various private and public partners since 2020 to improve C-V2X technologies and protect vulnerable road users. The automaker has worked on initial deployments with public authorities to address the safety of construction workers when vehicles approach a construction zone.
In addition, Audi has collaborated with various companies to develop C-V2X technologies to connect cars with school buses to improve the safety of children and to alert drivers of active school zones.
One of these companies is Spoke, a startup aiming to transform roadway safety and rider connectivity by delivering the first-ever connected IoT ecosystem for VRUs. Its solutions equip bicycles and other VRUs with their VRU2X technology, and the company is continuing to expand its C-V2X solutions with Curiosity Lab.

"Peachtree Corners' smart city leadership makes it the perfect environment for us to confirm how the public sector and private sector can work together for the safety and other advantages that ready-to-deploy C-V2X technology can deliver," said Brad Stertz, Director, Audi Government Affairs.
"With one of the most complete smart city ecosystems anywhere, this environment will enable us to demonstrate the latest technology Audi has to offer for improved ultra-reliable and low-latency communications, leading to enhanced connectivity, increased safety and a better overall experience for the driver," said Stertz.
For more information, contact Peachtree@GoDRIVEN360.com.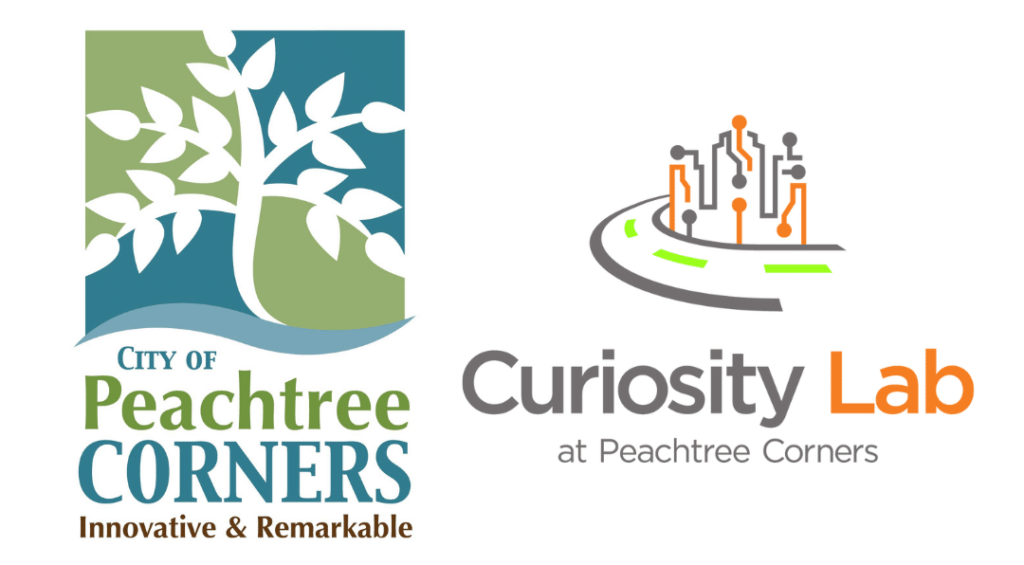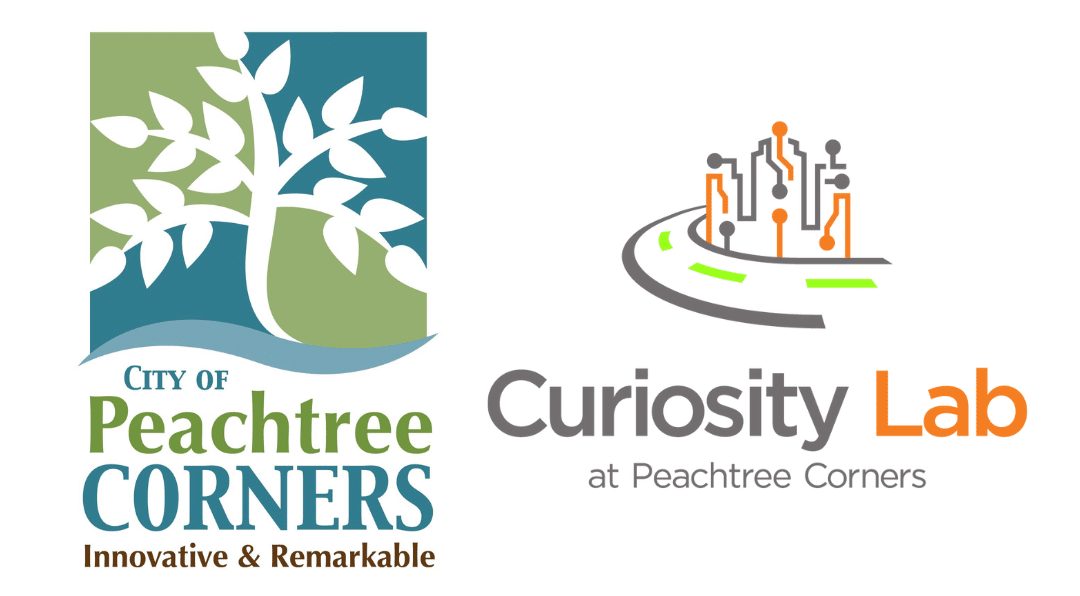 Israel Innovation Authority and Peachtree Corners Ally to Bring Top Technology Startups to Silicon Orchard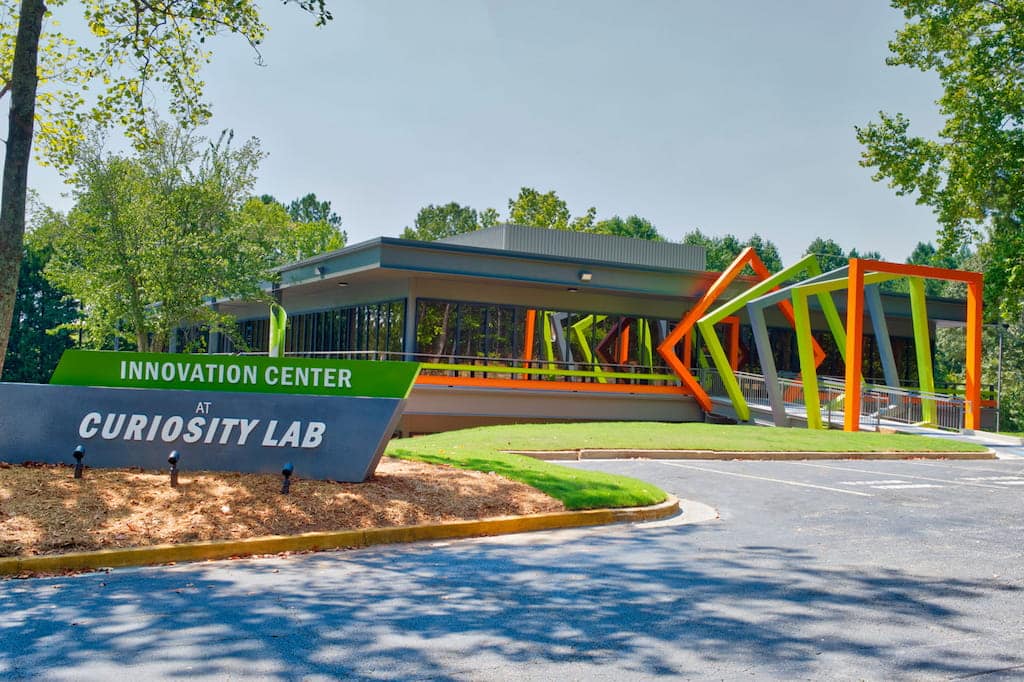 Peachtree Corners and the National Technological Innovation Authority in Israel have announced a collaboration that will bring the most promising Israeli technology startups to the heart of "Silicon Orchard." The program will enable selected companies to prove out solutions in a real-world environment to enhance city safety and IoT-enabled operations, as well as share capabilities, resources and learnings for mutual benefit.
"We're delighted to partner with Israel Innovation Authority in helping to foster the growth of some of the world's brightest startups working on smart city, IoT and future mobility tech – while elevating safety and enhancing everyday city operations for the benefit of our residents," said Peachtree Corners City Manager Brian Johnson.
"This alliance is a culmination of the past few years of work between the technology community in Israel and the city's Curiosity Lab ecosystem, with multiple startups having proved out exciting new solutions in Peachtree Corners' unique smart city environment," Johnson said.
Applications to the program will be opened in Israel, with Peachtree Corners and the Innovation Authority selecting, screening and approving finalists. Finalists will then join the Curiosity Lab ecosystem where in addition to testing, they will have access to resources to aid in product development, business development, expanding into the U.S. market and more.
"The collaboration between Israel and Peachtree Corners has been growing for the past several years, and we're excited to formally help bring some of the most advanced new smart city technologies while enabling our startups to expand into North America," said Dr. Amiram Applebaum, Chairman of the Israel Innovation Authority and Chief Innovation Scientist at the Ministry of Innovation, Science and Technology.
"We are proud of Israel's leadership in smart city and IoT innovation, and it only made sense to partner with a city that's now globally recognized for its unique environment and global firsts – from the first cellular vehicle-to-everything system implemented in an American city to other smart infrastructure breakthroughs that affect autonomous mobility and more," Dr. Applebaum added.