Building Branches of Success with STEM, Science Summer Camps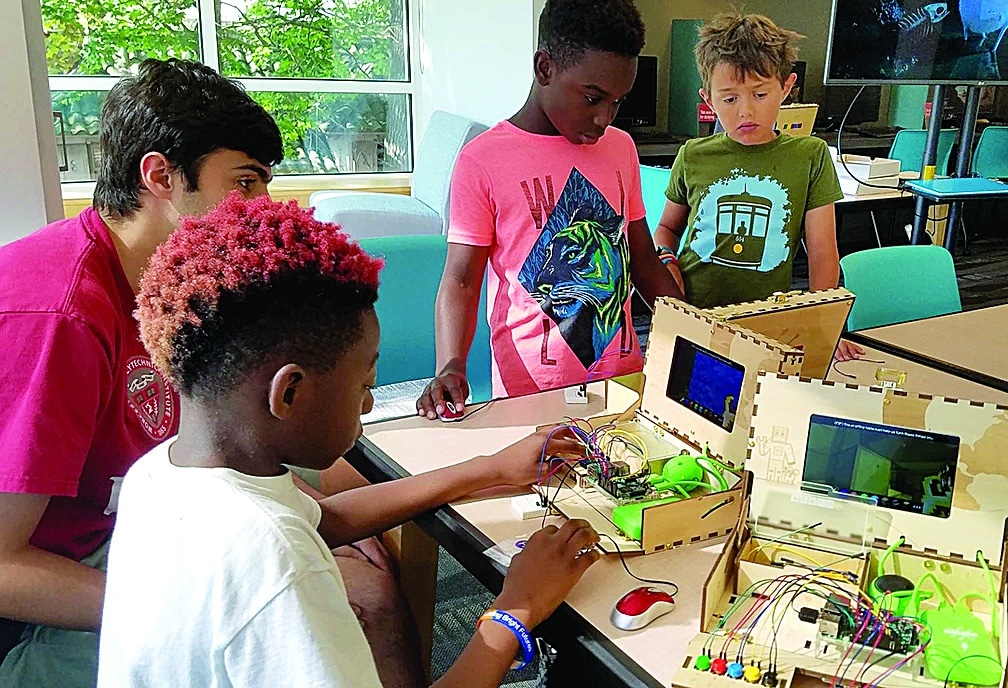 Summer Camp has become more than just s'mores and sleeping bags. Kids today have expansive options for all kinds of enriching experiences to fill their summers with wonder and learning in a fun environment. With current health considerations, changes in camp schedules may occur, so please contact camps directly for the most up-to-date information.
Brandon Hall School STEM Summer Camps
Brandon Hall School offers many creative, educational experiences for students to plug into this summer. Visit brandonhall.org for the full list.
Rockets and Robotics STEAM Camp
June 6-24 and July 5-22. This is a three-week long camp with a boarding or day camp option.
Led by program creator and Brandon Hall School Forensics/Robotics teacher Greg Morris, this camp will cover several topics that align with the national science standards and contains several hands-on activities.
Rocket week is week one of the camp schedule. During this portion, students learn technical details of rocket building and design multiple rockets that will be launched at the end of the week. The week includes a visit to the US Space and Rocket Center in Huntsville, Alabama.
Week two focuses on robotics. Students will learn how to design, build and code competition robots for the VEX robotics league. Students will work hands-on with state-of-the-art technology to develop a robot that can accomplish simple to very difficult tasks. This camp will challenge young engineers to problem solve and find alternative options to overcome design flaws. This week includes a visit to the TELLUS science museum to see examples of mechanical innovation exhibits and a planetarium movie they have that features rockets and space travel.
Week three combines rockets and robotics to design mobile launching platforms with robot recovery vehicles to retrieve spent rockets. Students create video presentations about their designs for rockets and robotics throughout the camp duration to share on the last day.
Spanish Language Immersion Camp
June 20-July 1 and July 5-16. Boarding and Day Camp options are available.
Summer is a great time to improve Spanish speaking skills! This Spanish Language Immersion Camp welcomes students from around the world and allows students to live and learn Spanish in an experiential program. This program is a certificate-based, individualized curriculum and follows ACTFL standards. Students will be fully immersed in Spanish speaking, reading, writing and listening to help them hone their skills both inside and outside of the classroom.
Students will balance academic classroom study with daily cultural and educational experiences around the Atlanta area. Spanish Language Immersion is an intensive program, which helps students refine their communication skills and prepares them for future success. This camp accommodates students at all levels of Spanish-speaking.
---
Wesleyan School STEM Summer Camps
For more information, visit wesleyanschool.org/programs/summer-camps.
June 13-17
XTreme STEAM:
Minecraft Edition
9 a.m.-4 p.m. for Rising K to Rising 4th
STEM—Engineering Design
9 a.m.-12 noon., for Rising 5th to Rising 8th
June 27-July 1
Minecraft Camp:
9 a.m.-2 p.m. for Rising 5th to Rising 8th
July 11-15
Minecraft & Lego Robotics:
9 a.m.-4 p.m. for Rising 5th to Rising 8th
STEM—Biomedical Science:
9 a.m.-4 p.m. for Rising 5th to Rising 8th
July 18-22
L.E.G.O. Adventures:
9 a.m.-4 p.m. for Rising K to Rising 4th
Brushing Up on Academics:
9 a.m.-12 noon, grade specific review for
Rising Pre1st to Rising 5th
Study Skills Boot Camp:
9 a.m.-12 noon, for Rising 6th to Rising 8th
---
Greater Atlanta Christian School Spartan STEM Summer Camps
2022 camps will run from June 7 to July 30, with seven week-long sessions available. Visit greateratlantachristian.org/summer-camp/summer-camp for detailed information.
Chess Camp
June 6-10 and June 20-24.
9 a.m.-12 noon.
For 1st to 5th graders.
Chess Camp has a fun, friendly spirit and it's a great way to keep the brain sharp during the summer while having a real blast! Chess Camp is a super-fun, high-energy chess experience in which kids ages 5 to 12 celebrate a new chess tactic each day.
Physical Science Boot Camp
July 18-22, 9 a.m.-12 noon.
For 8th graders.
Science Preview
June 13-16, 9 a.m.-12 noon.
For 5th to 7th graders.
Pre-Algebra Preview
June 20-24, 9 a.m.-12 noon.
For 7th and 8th graders.
Algebra 1 Preview
July 25-29, 9 a.m.-12 noon.
For 7th to 9th graders.
This course is designed to give students a preview of topics they will study in Algebra 1. Students will build a foundation in solving multi-step equations, number operations, exponents, inequalities, graphing linear functions, algebraic problem-solving techniques and more.
Honors Pre-Calculus Preview Camp
July 25-29, 1-4 p.m.
For 9th to 12th graders.
This course is designed for students advancing to Honors Pre-Calculus from College Prep Algebra 2. It will spend time covering the necessary topics that were absent from the college prep curriculum but were present in the Honors Algebra 2 curriculum.
---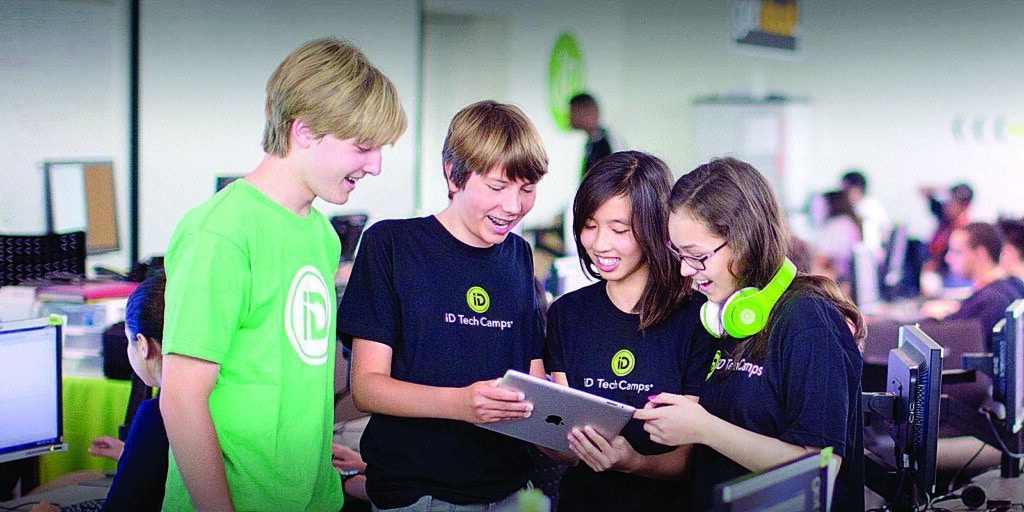 iD Tech—On-Campus Camps and Online Options
Seven weeks of camps, May 30-July 29.
Many camp types are available; visit tinyurl.com/emoryucamps for the full list.
In 1999, the family behind iD Tech pioneered the very first tech camps for kids and teens. For the computer curious kid on your life, this is a great way to nurture their growth this summer. The closest in-person camp option to Peachtree Corners are the programs held at Emory University. Below is a sample of the camps offered.
Super Coder: Coding and Engineering with JavaScript
Ages 7-9, Beginner to Advanced challenge level.
Coding and hardware collide in this versatile, dynamic course. As your student hones their visual programming skills, they'll also be able to see and tweak their code in JavaScript. In addition to unlocking knowledge and unleashing their inner engineer, the student will bring home a micro:bit device so they can continue to make fun projects and explore the world of science and engineering.
Video Production: Start Your Own YouTube Channel
Ages 10-12, Beginner to Advanced challenge level.
Establish a brand and become a YouTube star! From vlogs to tutorials to short films, your child will have the tools to create dynamic video content.
Online iD Tech Summer Camps
Much of the course and camps offered on campus are also offered in an online format. Visit idtech.com/group-lessons to learn more.
---
Robert D. Fowler YMCA STEM Day Camp
June 6-10, June 27-July 1, July 11-15 and July 18-22. 9 a.m.-1 p.m. For 5- to 12-year-olds, membership is required.
More information at ymcaatlanta.org/program-locations/summer-camp/norcross.php.
STEM Camp is designed for children to engage in Science, Technology, Engineering and Math skills through fun games and projects. An afternoon traditional camp add-on is available.
---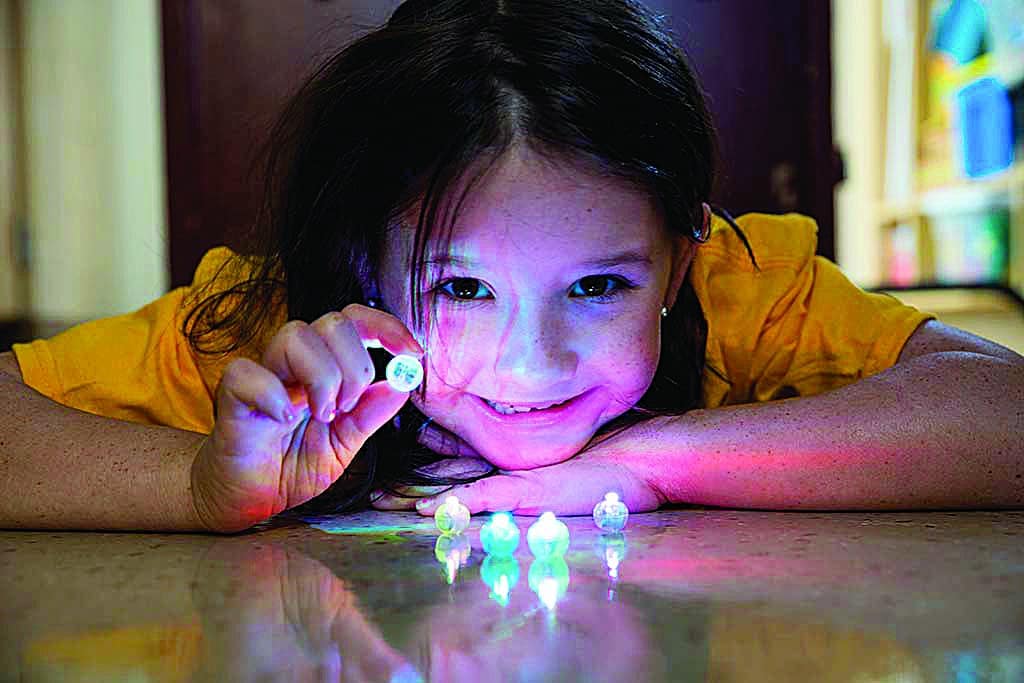 Camp Invention: Explore at Berkley Lake Elementary School
More information can be found at tinyurl.com/campinventberkleylake
For inquisitive kids entering grades K to 6, Camp Invention is a confidence-boosting STEM summer camp where kids build creative inventions and lasting friendships. Led by certified local educators, the camp offers new and exciting hands-on activities every year.
---
Club SciKidz at Notre Dame Academy in Duluth
Three weeks starting June 6, June 13 and June 20.
For the complete camp list and information, visit atlanta.clubscikidz.com/camp-locations/#location-189.
Unleash your kid's inner scientist with curated, age-appropriate programming. Club SciKidz will be setting up shop at Notre Dame Academy. Check out a couple of highlighted camps below.
Wizarding World June 6 week at Notre Dame
Academy. Grades 3 to 5.
What is science if not muggle magic? Let your imagination run wild! From hippogriffs, dragons, house elves, basilisk and owls, to sorting hats, dementors, potions, spells and all things magical, come join us for the time of your life. Search for Horcruxes throughout the week, team up for a Harry Potter Trivia Game, design a broom and play the wizarding sport of Quidditch.
Emergency Vet
June 20 week at Notre Dame Academy. Grades 5 to 8.
Campers will learn all about the exciting field of Veterinary Medicine from practitioners working in the field. Kids get involved with hands-on experiments, work with a CPR Dog and learn how to properly use a syringe and suturing techniques for a real emergency.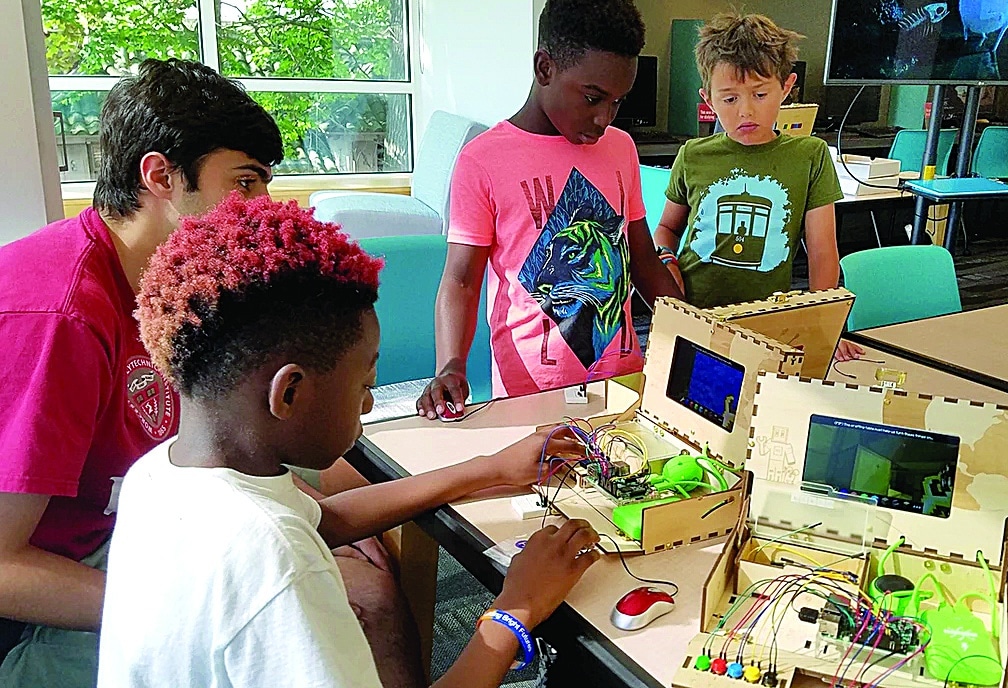 Kids 4 Coding at Paul Duke STEM High School
Weekly in-person: June 6-July 1; weekly virtual: June 6-August 5.
Get more information at Kids4Coding.com or call 800-484-2664.
Now in its ninth year, attendees will learn Scratch, Roblox, Minecraft, robotics, Ai & AR, autonomous cars, mobile apps, web development, game development, design, Python, JavaScript, Java and more. ■

Camp Evergreen: A classic overnight camp experience in North Georgia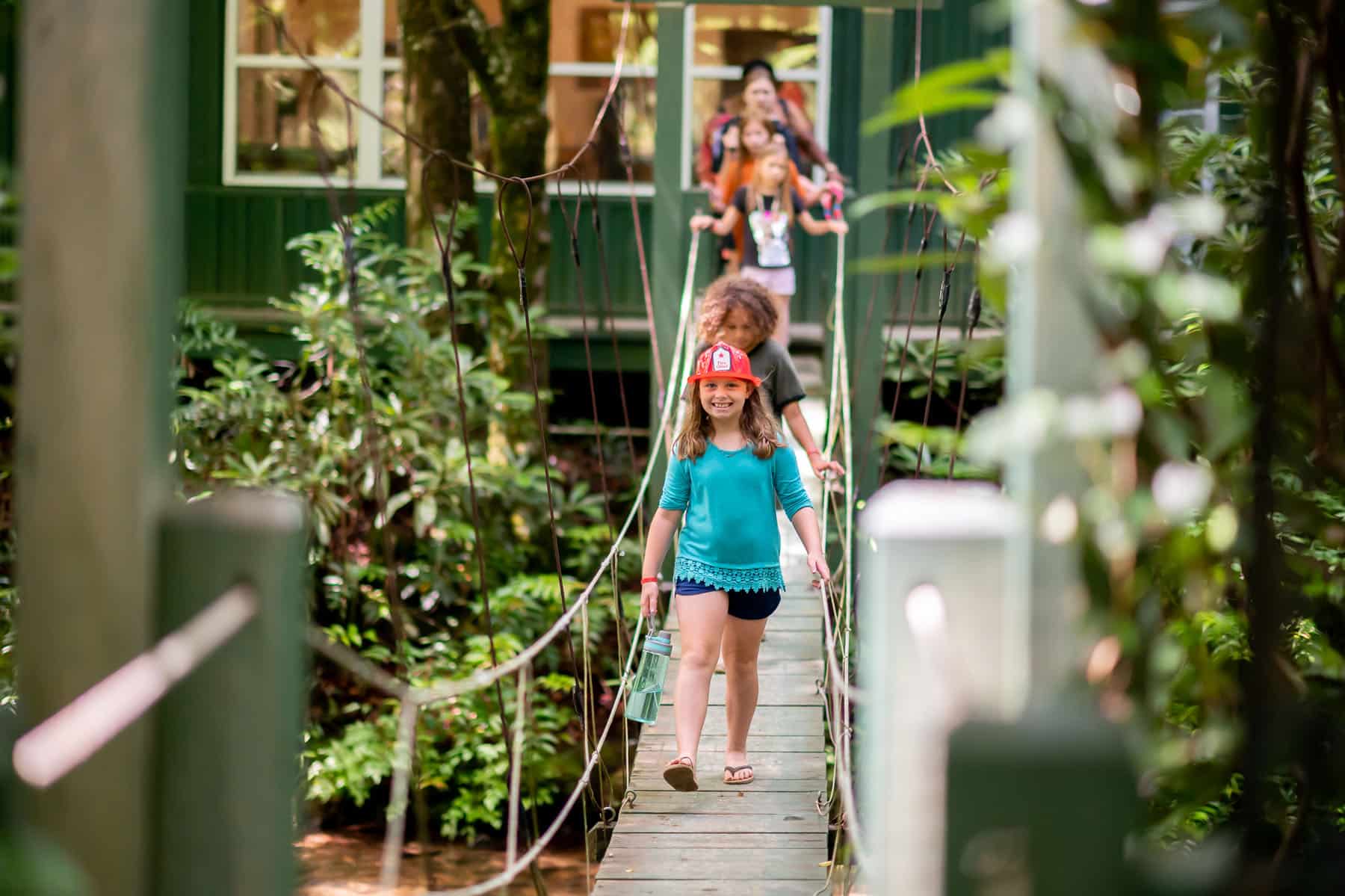 Located in the serene mountains of North Georgia near Lake Burton, Camp Evergreen is a Christ-centered camp committed to creating a fun and loving environment – unplugged from technology and the pressures and schedules of life, where kids are free to explore God's creation.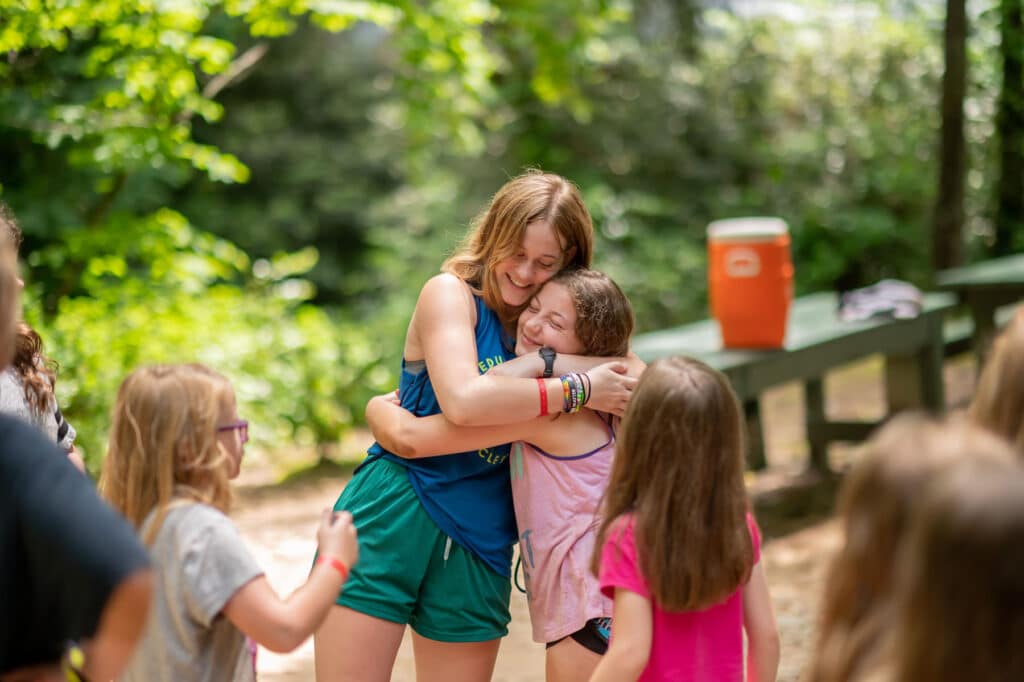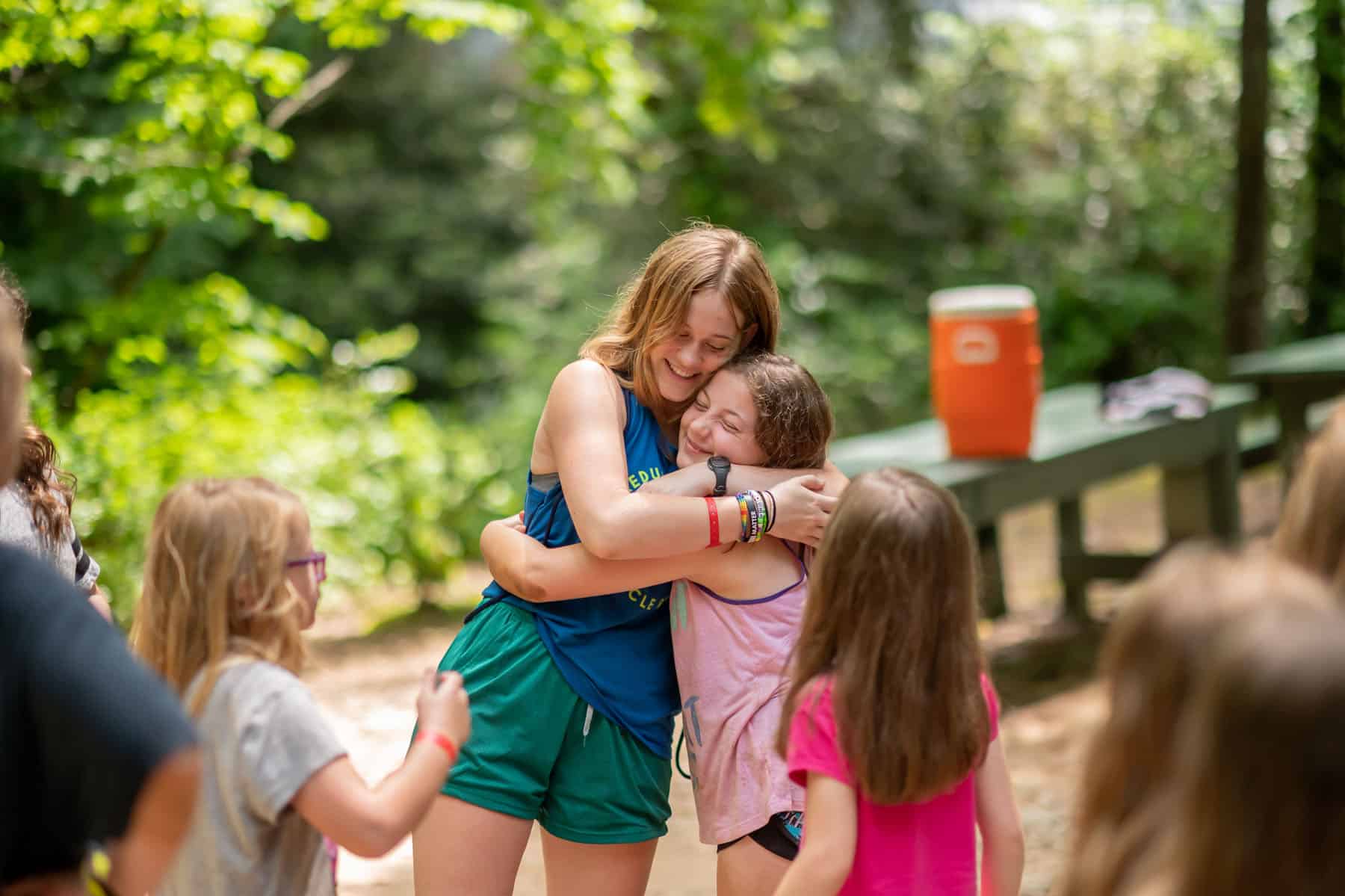 Camp Evergreen's rustic wilderness experience is offered to boys and girls ages 7-14. In addition to our longer overnight sessions, we offer a unique Seedling 4-day, 3-night session specifically designed for first-time campers.
With no more than 80 campers per overnight session and a ratio of two staff members for every eight campers, Camp Evergreen believes that small numbers foster deeper relationships and increase the impact of the camp experience.
Their staff members use creative and engaging approaches to teach traditional summer camp skills such as archery, canoeing, survival skills and swimming.
Regular camp activities are supplemented by daily chapel services, cabin devotion and prayer time, evening all-camp games called "Wild Time," and special activities such as Half Christmas, Survivor Day, and Ridic-Olympics, to name a few.
Family-founded and operated for over 20 years, their mission has remained the same, that each camper would become more firmly rooted in Christ, growing in faith and branching out in love.
Learn more and register for Summer 2023 here.
478 Andersonville Lane, Clarkesville, GA 30523
Phone: 404-210-9149
campevergreen.org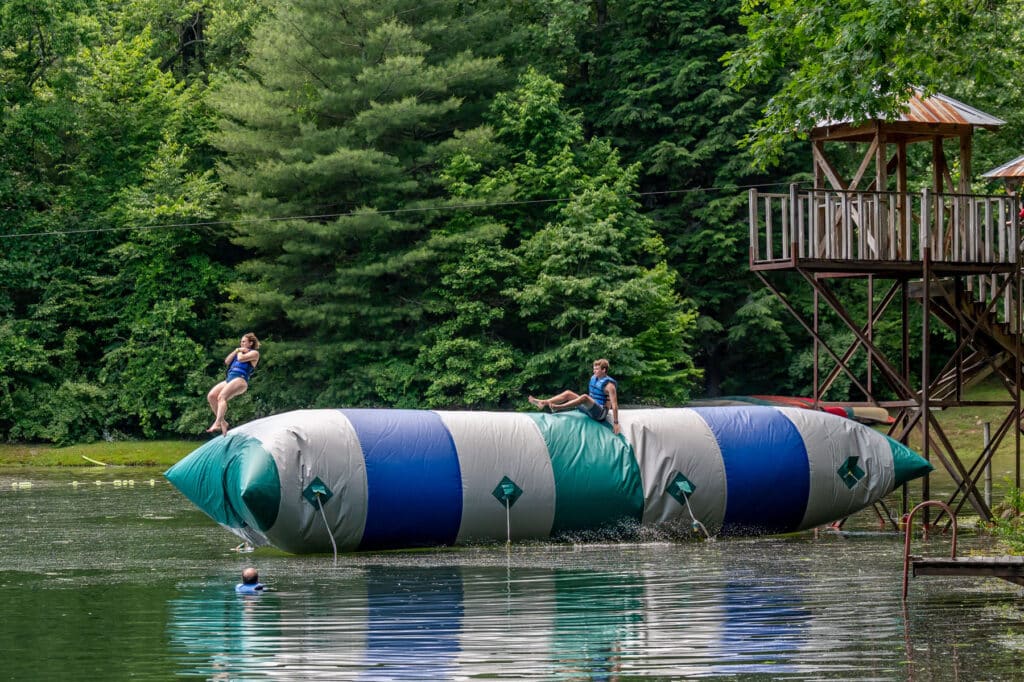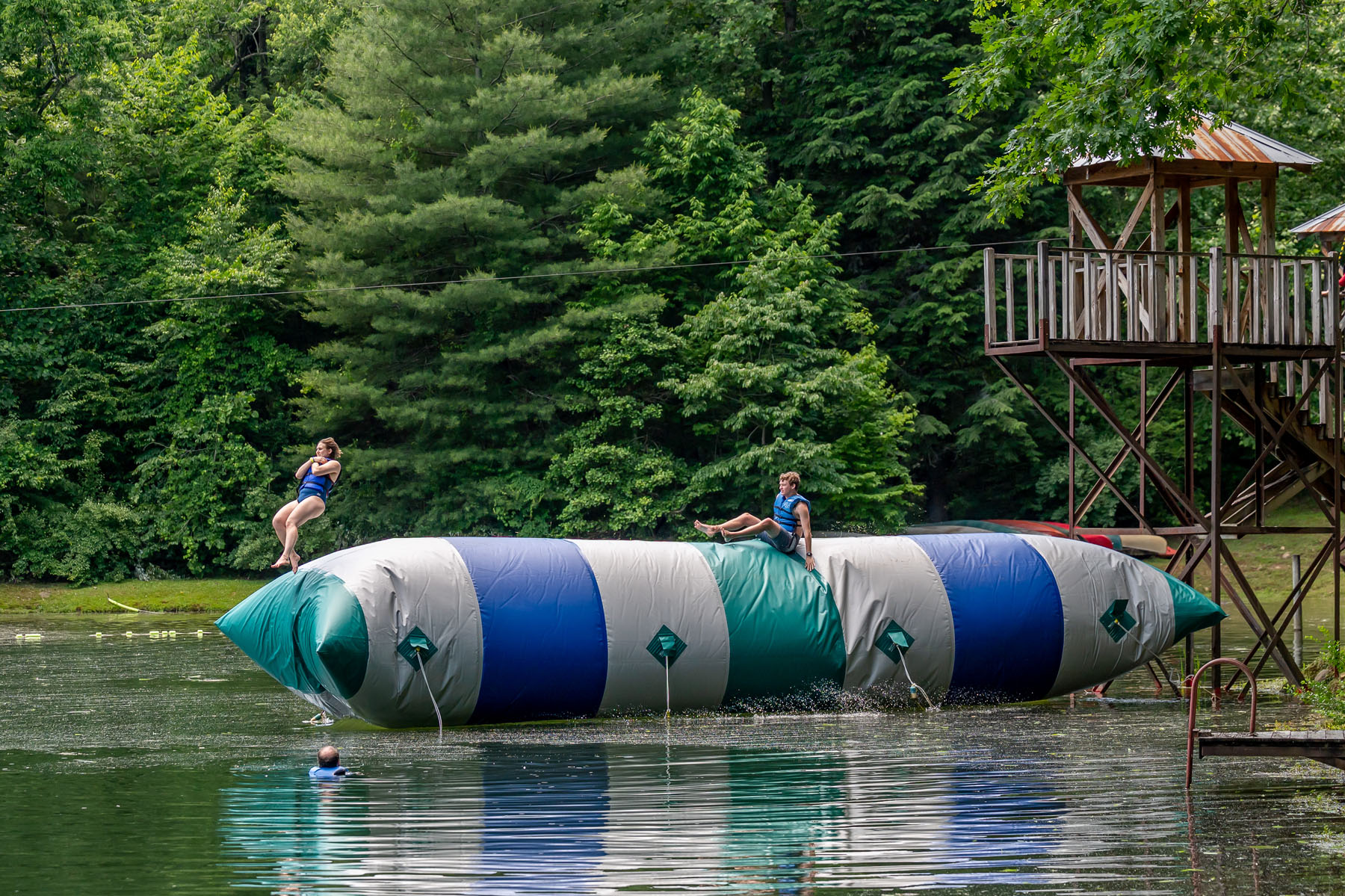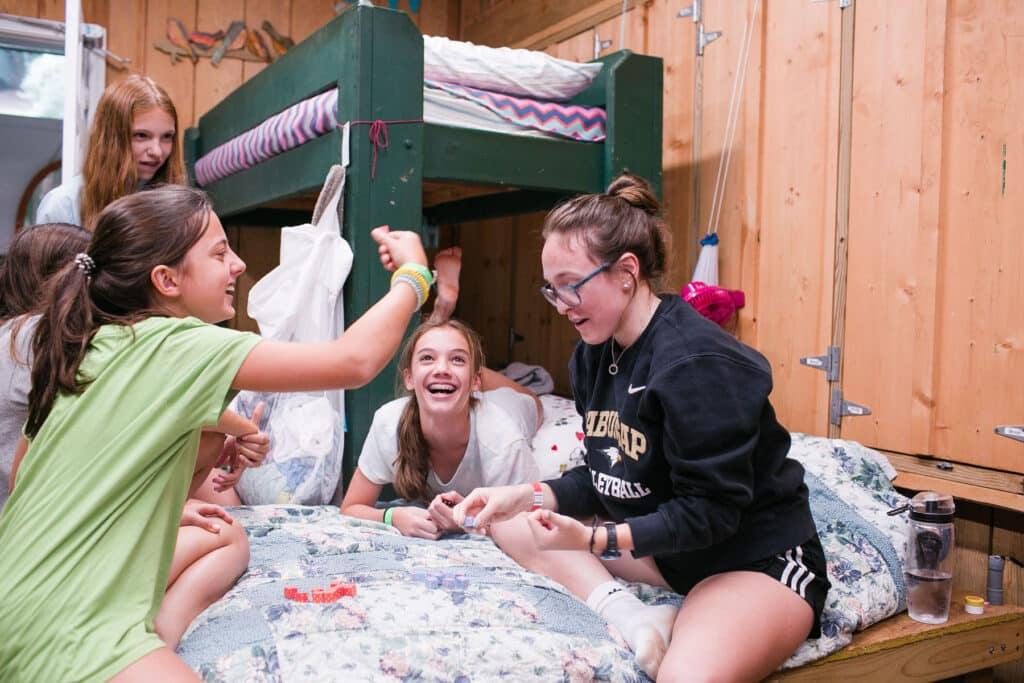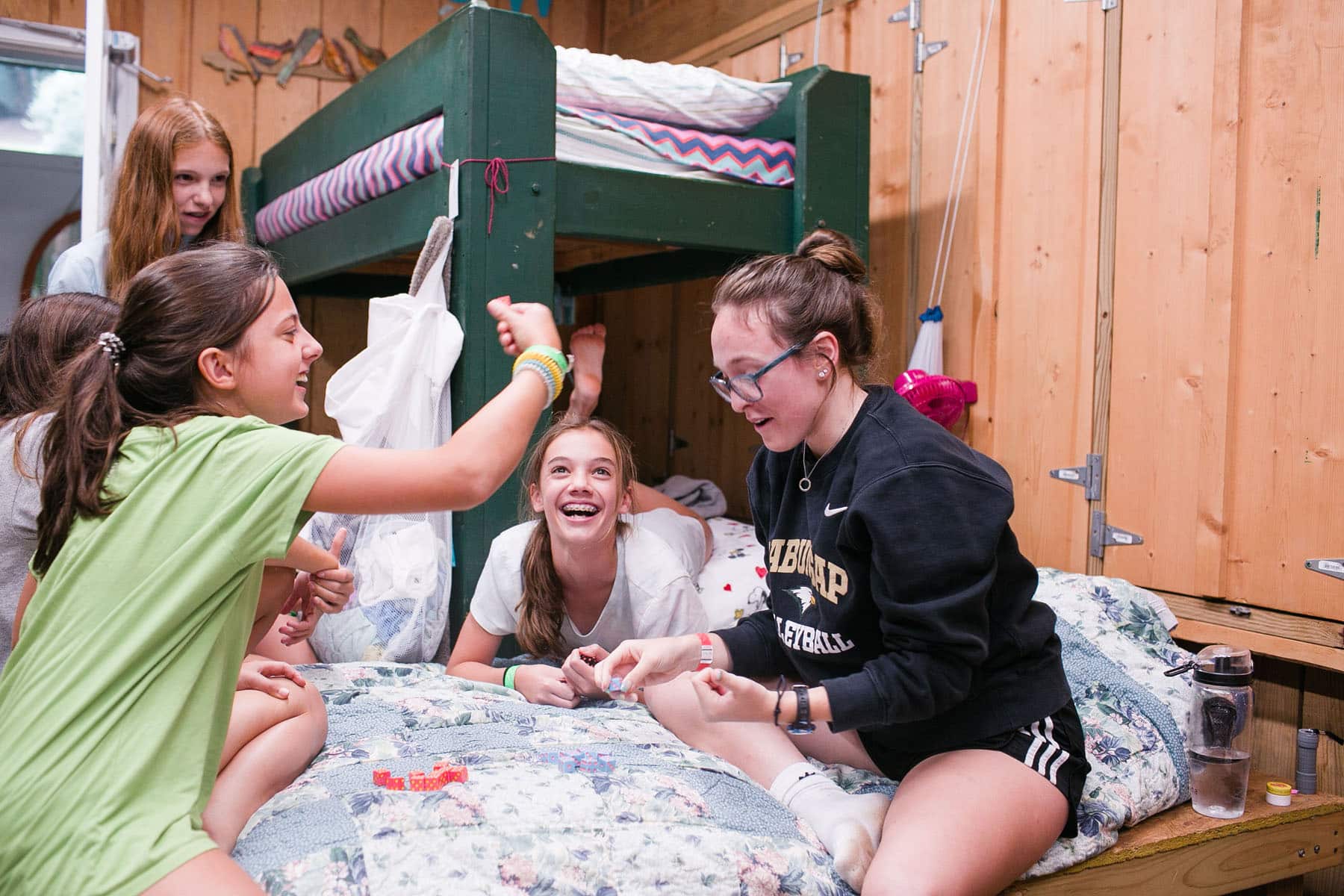 Summer Camps Rebound and Keep Getting Better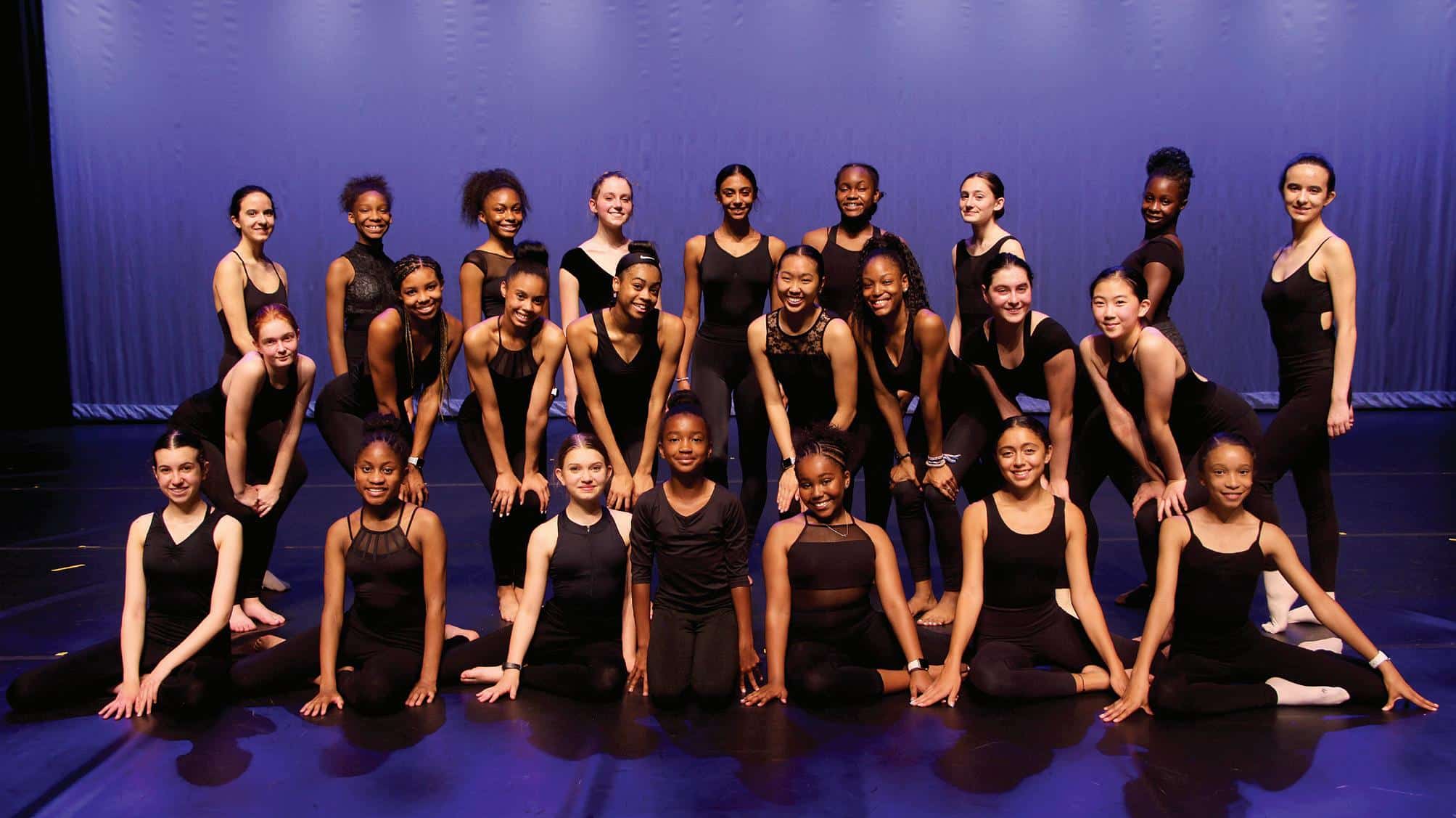 Summer camps are bouncing back in Peachtree Corners. And in some places, they never went anywhere.
For two years, COVID-19 lowered summer camp attendance, shut them down entirely, or required a virtual option for kids to participate. But if 2022 attendance numbers are any indication, the popularity of summer camps has boomed, and camp providers could see a record turnout in 2023.
As early as January registration for many camps was already open and some are filling up fast.
Back and stronger than ever
"This past summer demonstrated we have fully recovered from the pandemic," said Bob Hagan, owner of Club SciKidz, a technology, and science-focused summer camp offered in multiple locations in metro Atlanta, including Notre Dame Academy in Duluth. "We set a sales record for our summer camps."
Club SciKidz offers more than 60 STEM themes for children in pre-kindergarten through seventh grade as well as Marvel-themed, zombie-themed, and Lego-themed programs.
For Greater Atlanta Christian School (GAC), the pandemic didn't cause much change. The school shut down from March to May 2020, but following proper guidelines, they hosted in-person camps that summer. The only thing affected has been attendance, but that changed in 2022, said GAC director of community relations Margie Asef. Last year, GAC saw record attendance.
GAC will host more than 30 specialty camps, along with weekly camps that include a field trip in the metro Atlanta area.
"Our dynamic array of classes and choices allow for the maximum benefit for our campers and their parents," Asef said. "Day camp is a fun-filled day that will allow for building friendships and lasting memories."
Kelly Weatherly, director of auxiliary programs and outreach at the Wesleyan School, said summer camps bring a sense of normalcy to a child's summer break, and now that camps have returned, kids appear to appreciate them even more. Wesleyan also saw a new attendance record in 2022, she said.
"We are delighted to be back to normal," Weatherly said. "A major part of the camp experience is running around, playing, and being close with friends, new and old. COVID limited us from those experiences, but we have come back better and stronger, and I genuinely think the kids see it and are grateful for the closeness and the normalcy we are able to bring to their summer. People seem more anxious than ever to sign up for camp in 2023, and we are ready for them."
In 2021, Wesleyan only hosted camps for Wesleyan students and family members before reopening to the public in 2022.
"We are constantly watching trends and looking for new ideas to make camps interesting," Weatherly said. "Wesleyan has been offering camps to the community for over 25 years. We also never leave campus. We believe this makes us unique. What you see is what you get, and what better way to experience Wesleyan than by coming to camp?"
Many camp options available
Here is a compilation of some of the summer camps available in the Peachtree Corners area.
Camp Invention
Location: Berkley Lake Elementary School, 4300 S Berkeley Lake Rd., Duluth
Camp Dates: June 5-8
Cost: $275
Ages: Grades K-6
Website: invent.org/programs/camp-invention
An initiative of the National Inventors Hall of Fame, Camp Invention has more than 1,000 camp programs nationwide. The mission of Camp Invention is to inspire innovative thinking among youth. The program will help grow campers' confidence, boost problem-solving skills, and learn about innovative role models.
The 2023 theme of Camp Invention is "Summer of Wonder." Activities include "Pop-up Venture," in which campers learn how to become entrepreneurs and design their own pop-up business, and "Catching Air," in which kids use design engineering to build their own skate park.
Club SciKidz
Location: Notre Dame Academy, 4635 River Green Pkwy., Duluth
Camp Dates: June 12-July 17
Cost: $349
Ages: Grades PreK to 7th Grade
Website: atlanta.clubscikidz.com
Club Sci Kidz is an Atlanta-based, STEM-focused camp that offers creative venues for participants with themes such as Marvel Movie Maker, Special Effects & Zombies, and Nintendo Labo. Each participant receives a specialty-made welcome box full of stuff related to their camp theme.
Club SciKidz has been a popular camp choice in the Atlanta area since it was founded by Bob and Sue Hagan in 1997. They have hosted more than 100,000 children since then. Camps are held at eight locations across metro Atlanta.
Future Blue Devil Cheerleading Camp
Location: Norcross High School, 5300 Spalding Dr., Norcross
Camp Dates: June 6-8
Ages: Pre-K to 6th Grade
Website: norcrosshighcheer.weebly.com
Spend the afternoon learning from current Norcross High cheerleaders and head coach Chandler Williams.
Greater Atlanta Christian School
Location: 1575 Indian Trail Rd., Norcross
Camp Dates: June 5-July 28
Cost: TBD (registration opened Jan. 30)
Ages: 4-18
Website: greateratlantachristian.org/campus-life/summer-camp/summer-camp
GAC offers three types of camp categories: Grow Day Camp, Thrive Day Camp, and Specialty Day Camp. Grow is designed for fourth and fifth graders, while Thrive is designed for grades 6-8.
In addition to weekly field trips, campers can look forward to using the new GAC clubhouse, which offers ping pong, air hockey, board games, and arcade basketball. Thrive participants can look forward to attending local sporting events, going to the movies, and an indoor skating party.
Gwinnett County
Location: Pinckneyville Park Community Recreation Center, 4650 Peachtree Industrial Blvd., Berkeley Lake
Camp Dates: June 12-July 28
Cost: $121-$151
Ages: 5-13
Website: gwinnettcounty.com/
Among the most cost-efficient options for kids this summer, Gwinnett County offers camps at most of its community centers, including Pinckneyville Park. The county's Summer Adventure offers eight programs: Campers Got Talent, Get into Character, Into the Wild, Let's Explore Georgia, Let's Try It, Make a Splash, and Once Upon a Time. A $151 registration fee is good for an entire day's worth of adventure.
i9 Sports Multi-Sport Camp
Location: Bunten Road Park, 3180 Bunten Rd., Duluth
Camp Dates: June 5-9 and July 24-29
Cost: $160
Ages: 5-10
Website: i9sports.com/atlanta-youth-sports-leagues
The i-9 Sports Multi-Sport Camp gives kids a chance to learn the basics of flag football, soccer, and baseball by working with local coaches and instructors. i9 hosts camps nationwide for more than 3.5 million kids per year. i9 also offers youth sports leagues for kids of all skill levels ages 3 and up.
Kids 4 Coding
Location: Paul Duke STEM High School, 5850 Peachtree Industrial Blvd., Norcross
Camp Dates: Weekly full- and half-day programs, June 5-July 28
Cost: $400 half-day / $690 full day
Ages: 7-14
Website: kids4coding.com
The Kids 4 Coding in Duluth offers courses in programming languages such as Scratch and Python, as well as game development courses involving Roblox and Minecraft. The camps also provide courses in artificial intelligence, robotics, autonomous cars, and augmented reality. Available in Georgia and Massachusetts, Kids 4 Coding covers a broad foundation of STEM education programs. The student-teacher ratio is 7 to 1, and instructors are recruited from top computer science and engineering programs such as Georgia Tech, the University of Georgia, Harvard, and MIT.
MJCCA Summer Day Camps
Location: Marcus Jewish Community Center of Atlanta, 5342 Tilly Mill Rd., Dunwoody
Camp Dates: May 30-Aug. 11
Cost: $415 member / $490 Community
Ages: Pre-K through 9th grade
Website: mjccadaycamps.org/register
The Marcus Jewish Community Center of Atlanta offers camps on and off its 52-acre campus in Dunwoody. Participants can enjoy day camps at MJCCA or nature at Camp Isidore Alterman, which has activities such as bumper boats, outdoor cooking, ropes course, canoeing, fishing, sports, free swim, STEAM, drama, dance and arts and crafts.
MJCAA also operates a separate outdoor camp called Camp Barney Medintz in the North Georgia Mountains.
PGA Camps
Location: TPC Sugarloaf, 2595 Sugarloaf Club Dr., Duluth
Camp Dates: June 6-July 28
Cost: $600 half-day / $1,000 full day
Ages: 7-16
Website: pgajuniorgolfcamps.com
TPC Sugarloaf in Duluth offers a premiere golf camp in which junior players will be able to hone their skills on a 10-acre practice facility. Campers are instructed by certified PGA professionals with a low student-to-instructor ratio of 6 to 1.
Half-day camps are recommended for beginning golfers, while full-day camps are designed for intermediate to advanced skill levels.
Wesleyan School
Location: 5405 Spalding Dr., Peachtree Corners
Camp Dates: June 12-21
Cost: $175 half-day / $400 full day
Ages: 3-13
Website: wesleyanschool.org/programs/summer-camps?siteId=1161
With a full range of camps from sports to STEM to arts, Wesleyan School has more than 50 camps to choose from, all of which take place on the Wesleyan campus. Camps are designed to balance strong content and organized play time.
Each camp finds time to be inside and outside with structured time as well as free time. Registration is now open, and camps for younger kids tend to sell out early.

Norcross Soccer Program Prepares for Summer, New Season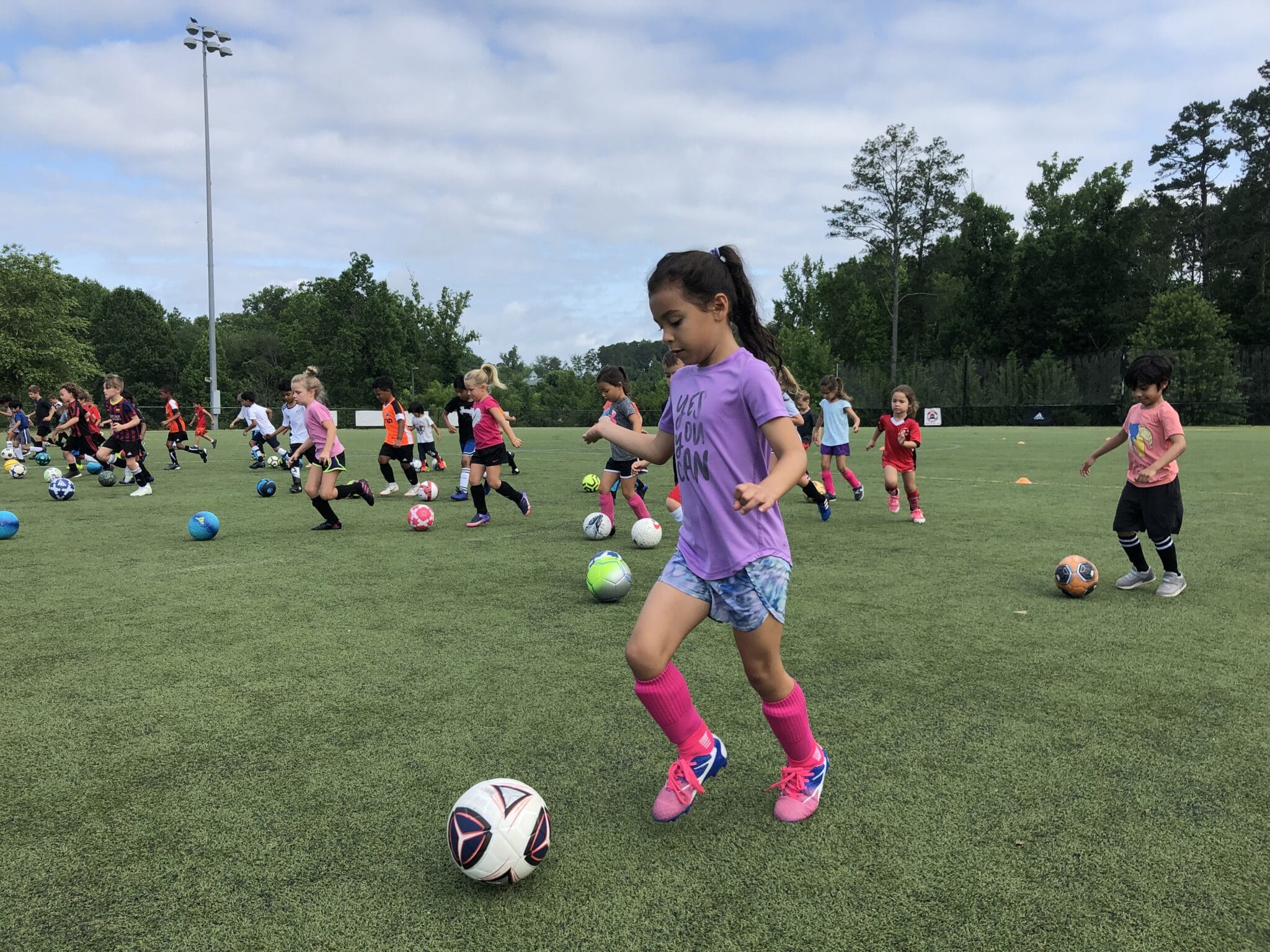 United Futbol Academy Norcross has named a new director.
With just a few weeks to go until school is out for the summer, parents are scrambling to find activities for energetic youth. A day spent on the soccer field will give kids a fun experience while honing athletic and leadership skills as well as tire them out. (Wink, nudge!)
Registration is open for summer soccer camps at United Futbol Academy Norcross.
Established in 2010, it has since joined with other area programs to establish a larger presence. UFA competes against other clubs locally and within the state. In addition to this competition, many of our traveling teams successfully participate in regional leagues and tournaments including the Elite Clubs National League, South Atlantic Premier League and the Southeastern Club Champions League.
Along with some of the club's components, quality instruction and a proven developmental structure, there's something new this season.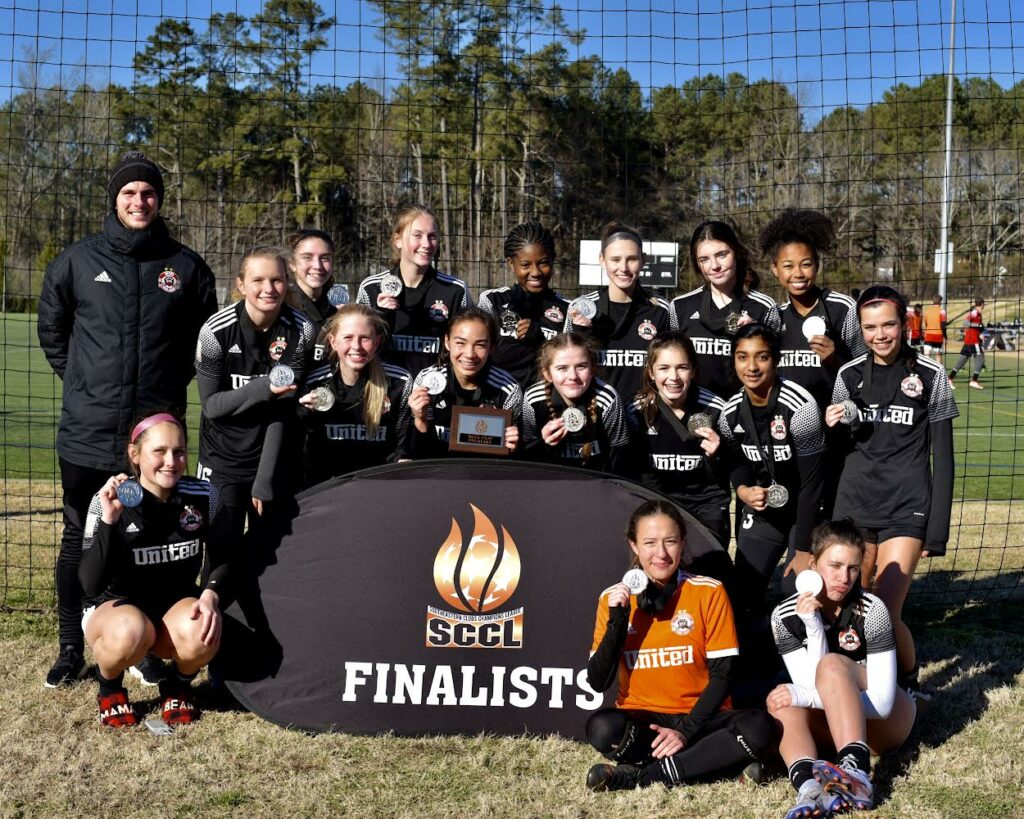 Strong leadership
The Executive Board of United Futbol Academy has decided to make a change to focus on the families that play soccer at the UFA Norcross Branch.
United Futbol Academy views the Norcross Branch as a strategic part of the overall club and the need to have a dynamic leader working exclusively at the branch is a necessary adjustment to continue serving our members and the surrounding communities.
Subsequently, Bryan Waltenburg has been named UFA Norcross Branch Director which became effective May 1.
"I am excited about my new leadership role at UFA Norcross and am looking forward to working hard for our players and their families. As we grow the sport of soccer in the Norcross community, my goal is to help young athletes reach their fullest potential both on and off the field," said Waltenburg.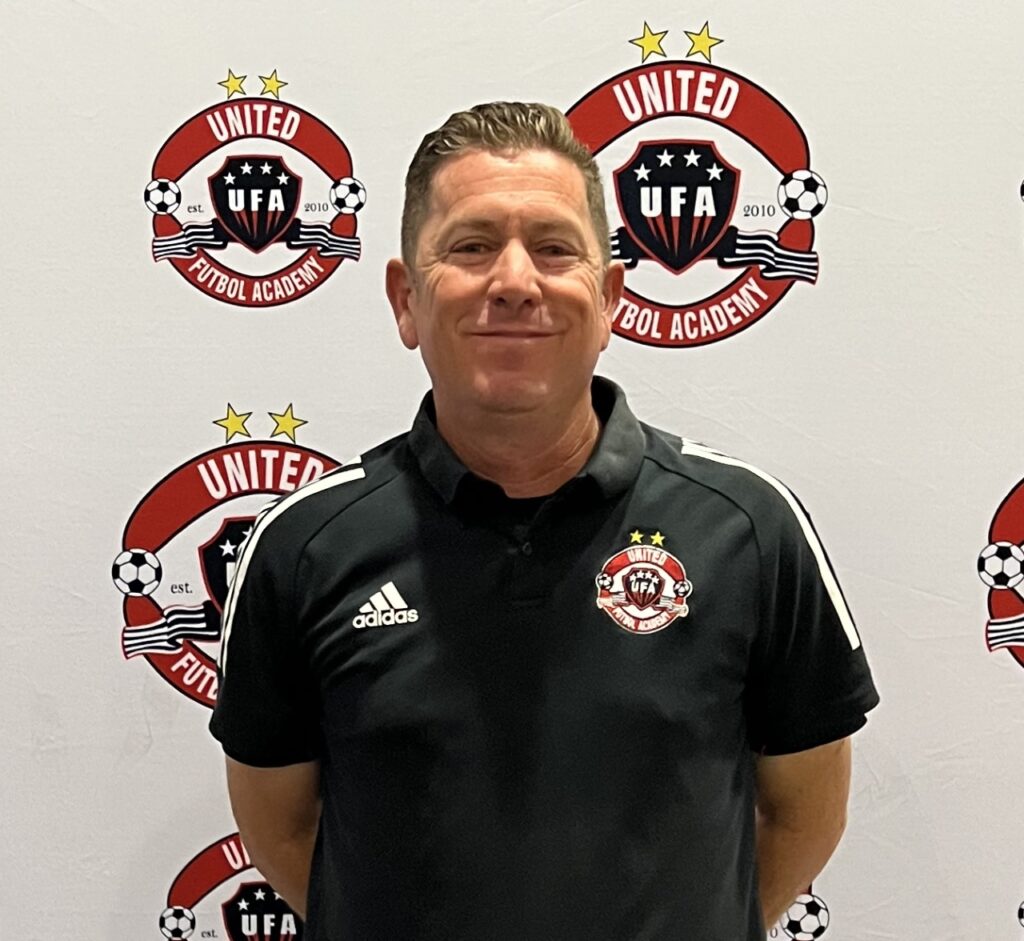 His wealth of experience in the soccer world has fostered a unique passion and commitment to the youth soccer landscape, according to a statement from the board. He brings 25 years of coaching and leadership experience to UFA Norcross, having coached National Championship level teams all the way down to Academy under nines.
He has been coaching in the Forsyth Branch for the last five years at the NPL/SAPL and ECNL Regional levels and currently holds a USSF "A" National License. In addition to coaching, Bryan has also served in various management/directorial roles including operations, marketing communications, events, technical/curriculum development/implementation and business development within the youth soccer and other various corporate sectors.
UFA functions under the belief that the true value of success in soccer lies through the overall development of the individual player's soccer skills (technical, tactical, physical and psychological) as opposed to the result of each game. To allow each player to develop at his or her own pace, the program operates under the club system utilized around the world in which every player in each age group has the opportunity to reach their full potential.
UFA's Executive Director of Business Development, S. Deo Moleka, stated, "It became increasingly important to us to have as a leader someone who would strictly focus on this diverse community. Bryan will also be supported by an entirely full-time staff including a Boys Director, a Girls Director and a Recreational Director. We are excited about this new direction for our Norcross community."
Jason Smith, current UFA Norcross Branch Director, will be transitioning into a new role at the Elite Programs level with United Futbol Academy.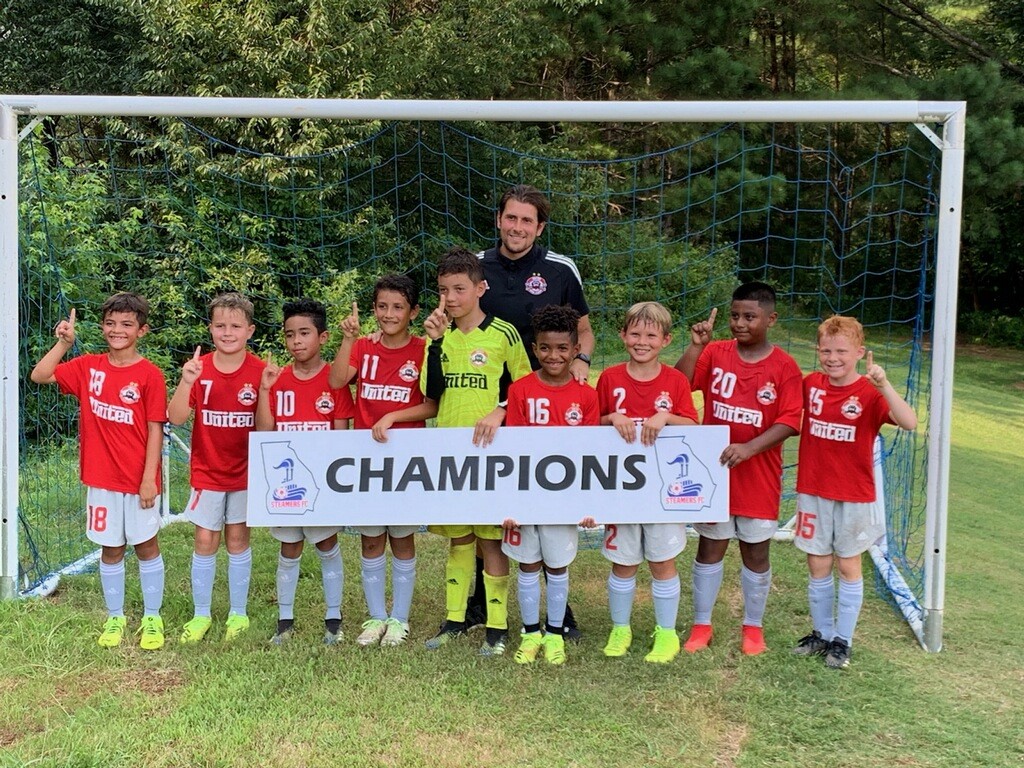 United Futbol Academy Norcross schedule
Competitive Soccer Tryouts: norcross.unitedfa.org/tryouts-norcross
U8-U14 — May 23-25
U15-U19 — May 31-June 2
No cost to tryout. Must register online.
Recreational Soccer (Fall 2022): norcross.unitedfa.org/norcross-rec
Registration opened May 1 and the season begins Aug. 29.
Register in May and get $10 Off (Early Bird Discount).
Ages — Children born between 2019 (U4) and 2004 (U19)
Summer Camps: norcross.unitedfa.org/norcross-camps
Monday-Friday 9 a.m. to noon
Week 1: June 6-10
Week 2: June 13-17
Week 3: June 20-24
Week 4: July 11-15
Cost: $160/week
Upcoming Soccer Tournaments: unitedfa.org/tournaments
Rec Roundup May 21-22, 2022 — U8-U19 recreational teams
Xtreme Cup May 21-22, 2022 — U8-U15 competitive teams
For more information about UFA Norcross, visit the website at norcross.unitedfa.org or email norcross@unitedfa.org. You can also find information on social media at facebook.com/UFANorcross or instagram.com/unitedfa/.