NAC International Signs New Lease at 2 Sun Office Building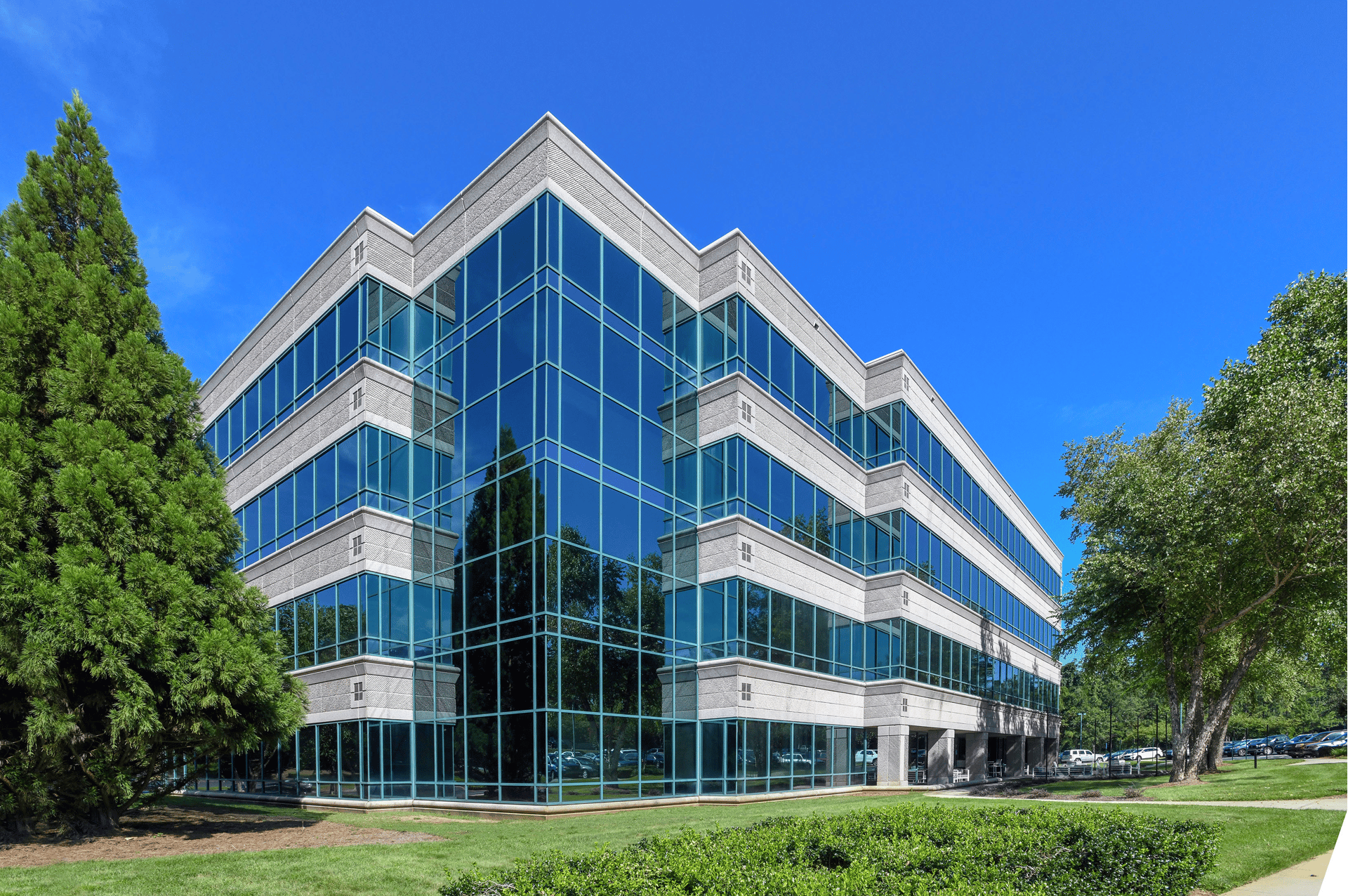 A world-leading provider of nuclear fuel cycle technology and consulting solutions,NAC International, has signed a lease at 2 Sun in Peachtree Corners. The company is leasing 23,000 square feet lease in the Class-A office building.
The 98,040-square-foot property in Technology Park recently underwent significant renovations to add amenities. 2 Sun now offers an outdoor tenant patio, campus-wide Wi-Fi and food delivery service for tenants.
Lincoln Property Company Southeast, one of the U.S.'s largest diversified commercial real estate companies, and Redline Property Partners made the lease announcement. Lincoln's Senior Vice President Michael Howell, Vice President Matt Fergus and Senior Leasing Associate Seabie Hickson represented the landlord, Redline Property Partners. Cory Hall and Bo Keatley of Savills represented the tenant.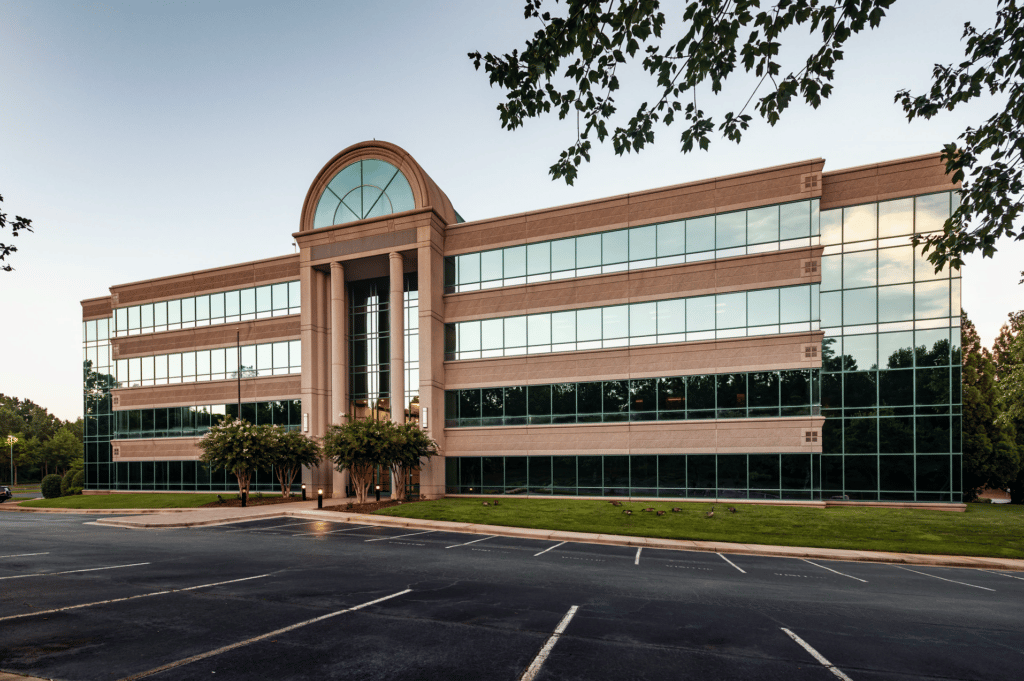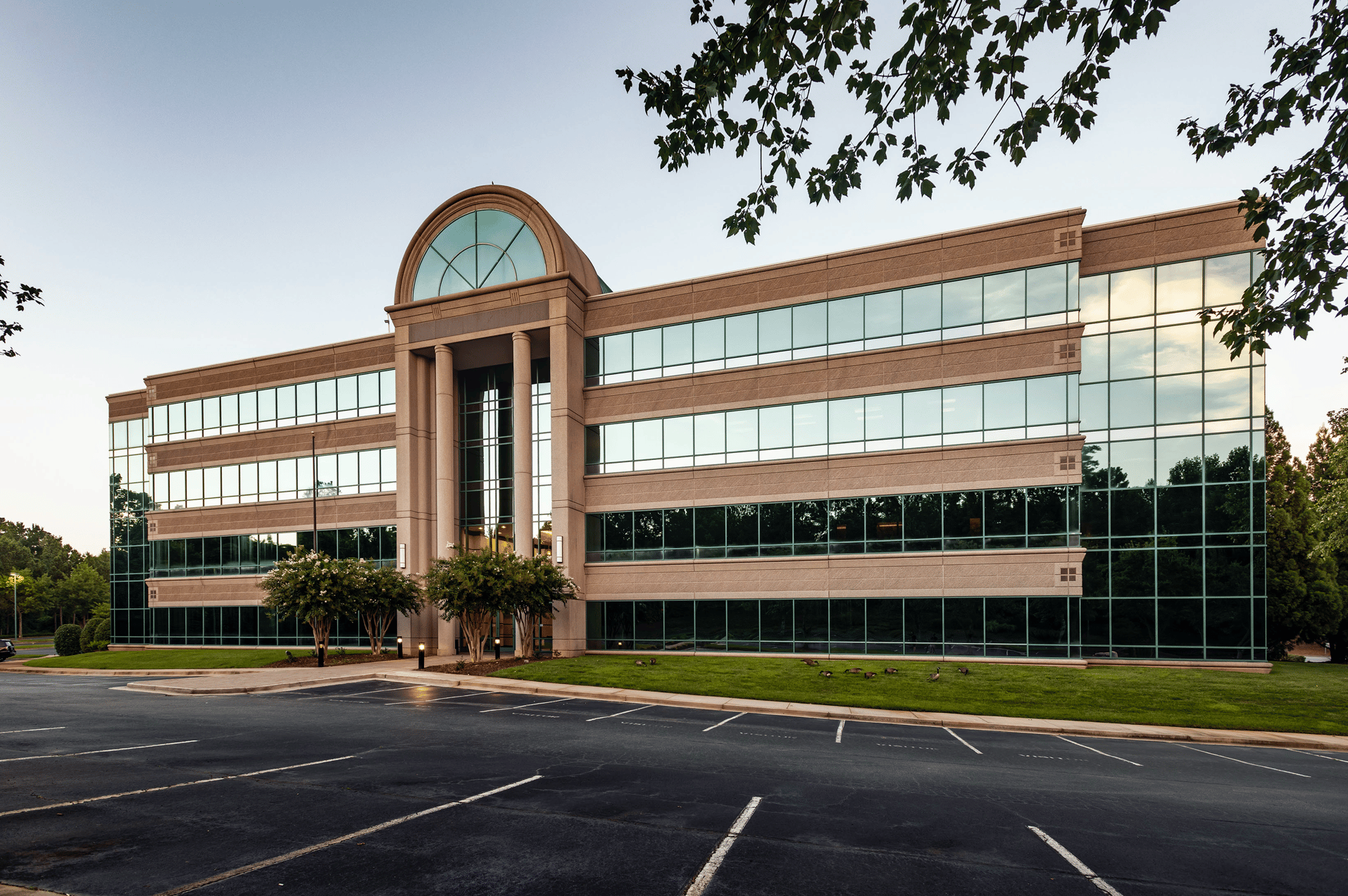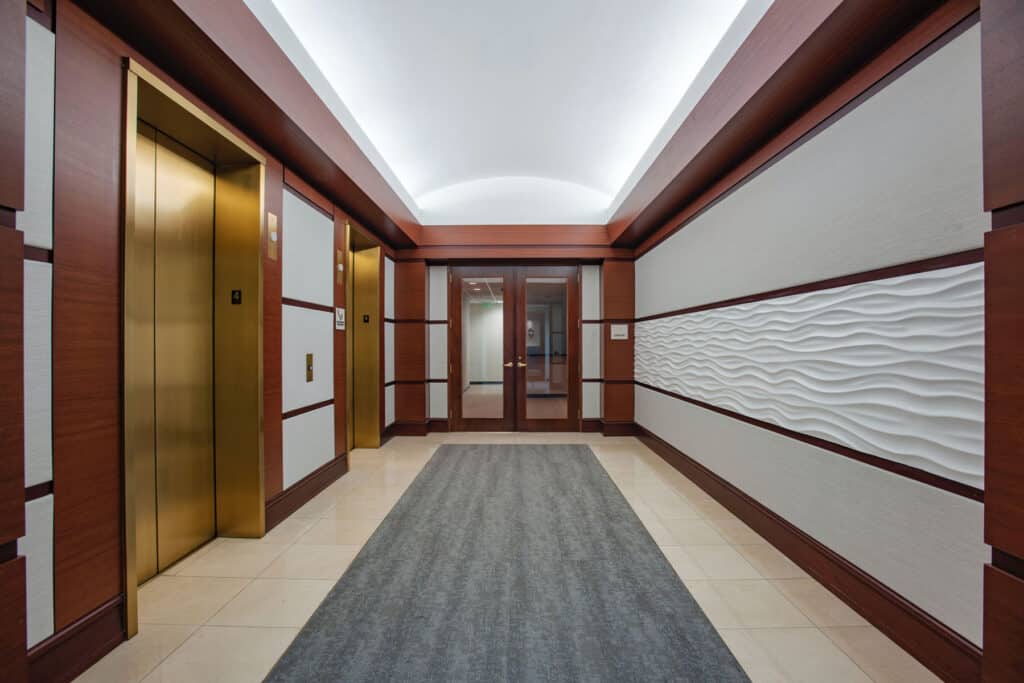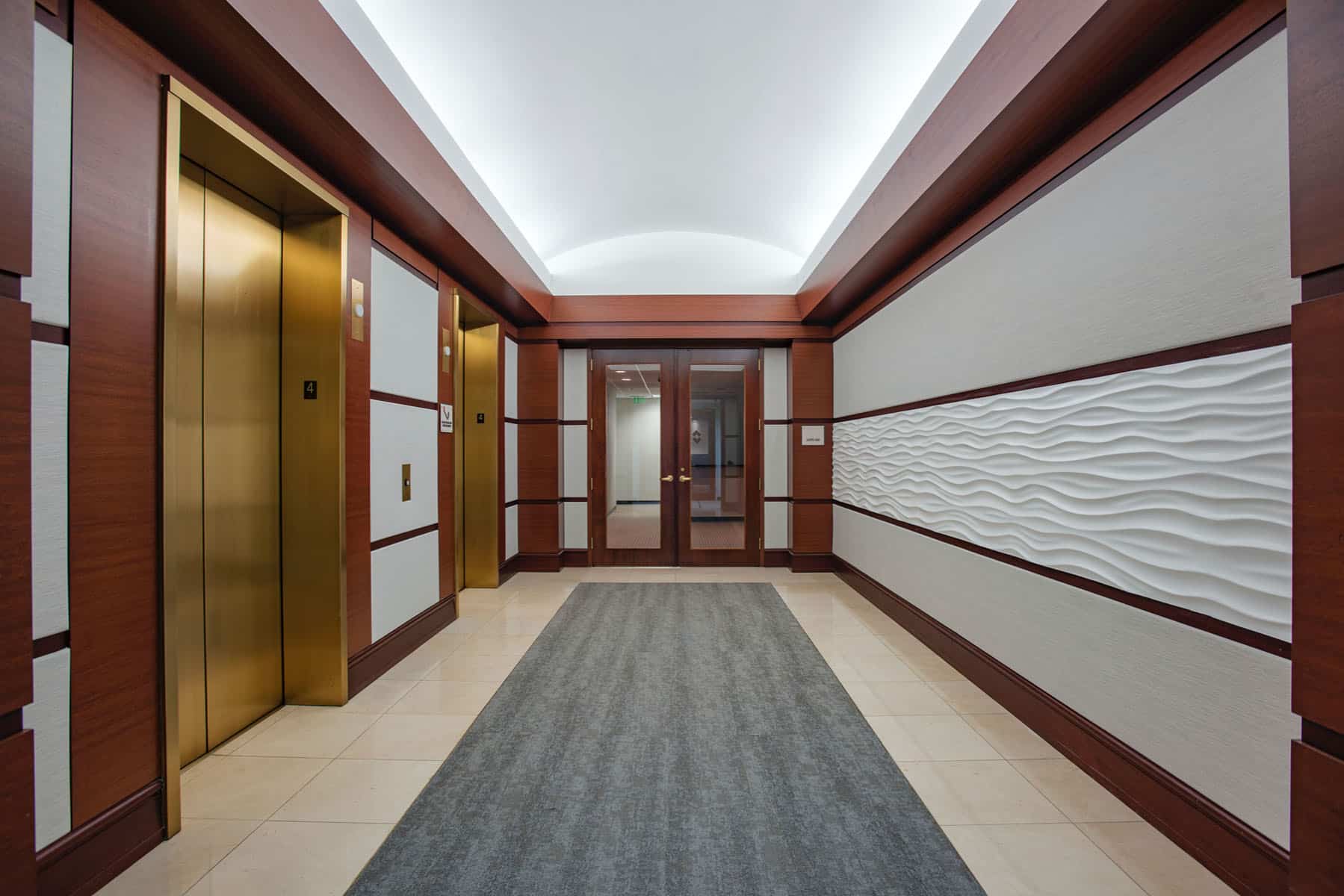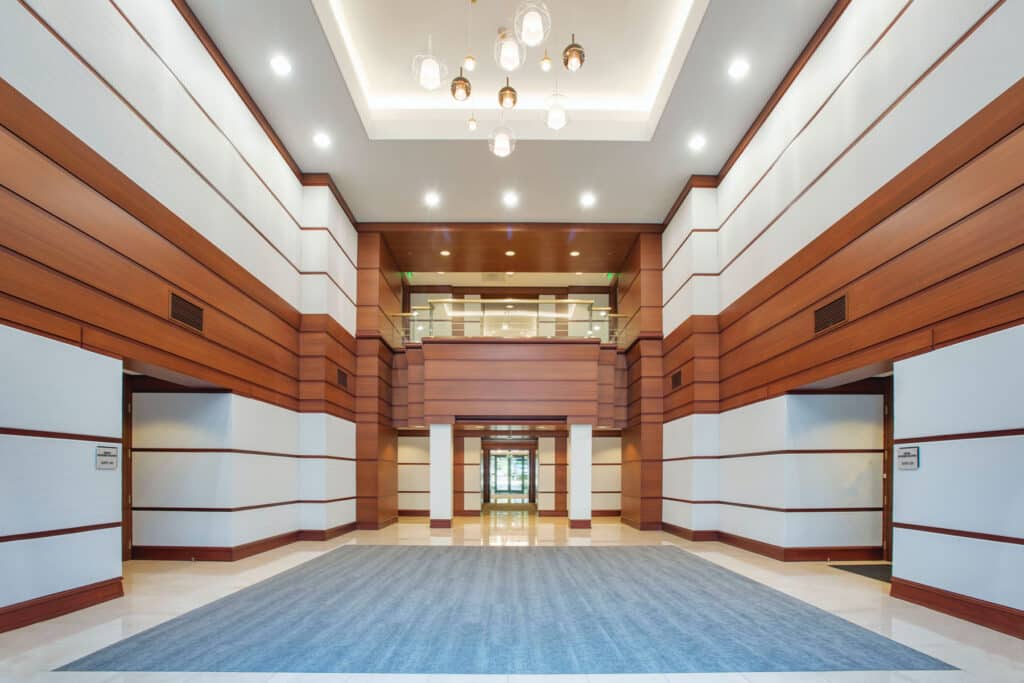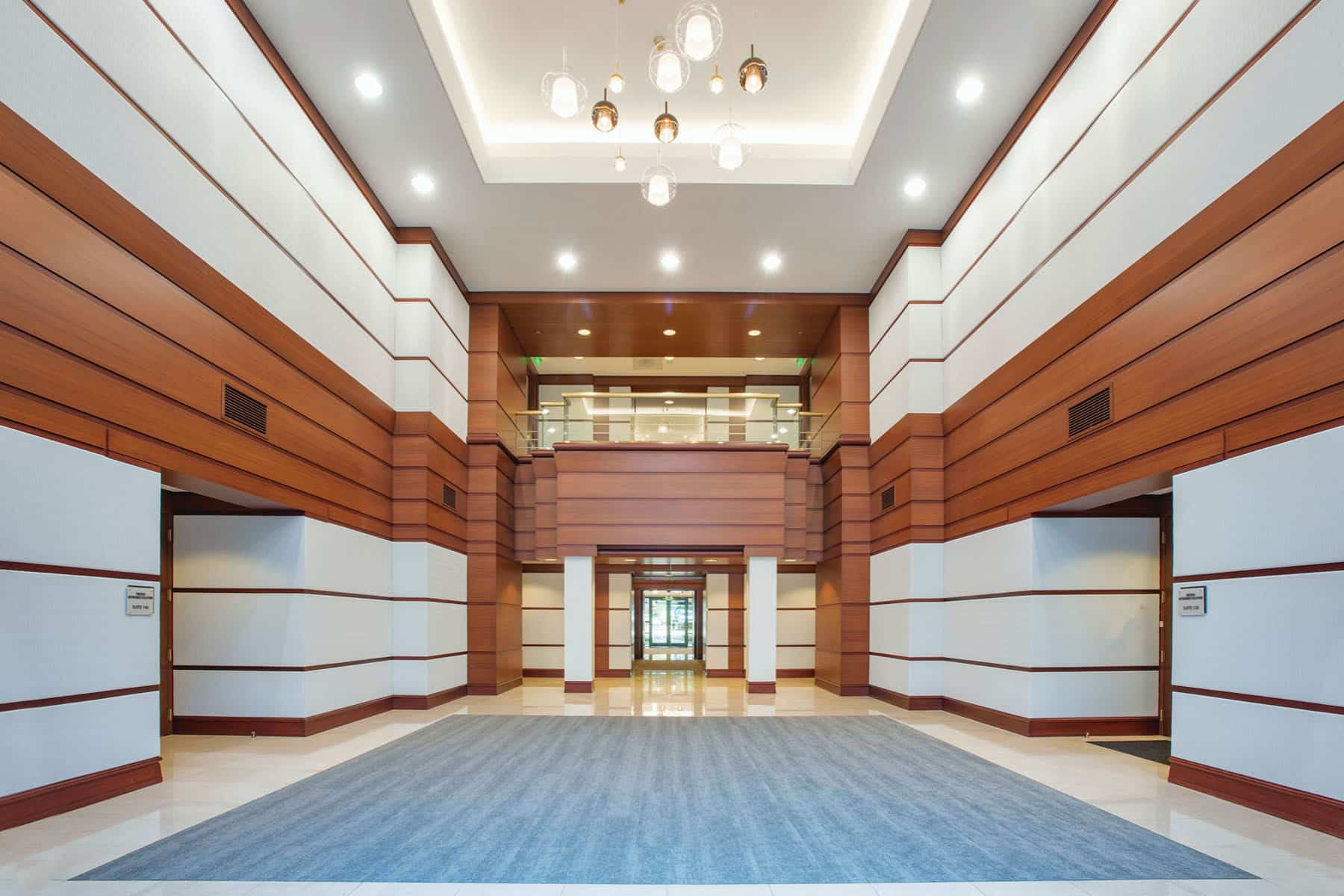 "Peachtree Corners is one of the premier business atmospheres in metro Atlanta, and 2 Sun offers a range of first-rate amenities both on and near the property," said Lincoln's Fergus. "The recent capital improvements allow 2 Sun to capture growing demand in the submarket."
Northeast Atlanta continues to outperform other submarkets over the past couple of years, boasting the lowest vacancy rate among major metro Atlanta areas at just 15.9% across all property classes.
The office submarket also saw positive absorption of 5,117 square feet in Q3 of this year, marking the fifth quarter in the past six with positive absorption, according to a report from Lincoln.

Atlas Behavioral Health Celebrates Opening in Peachtree Corners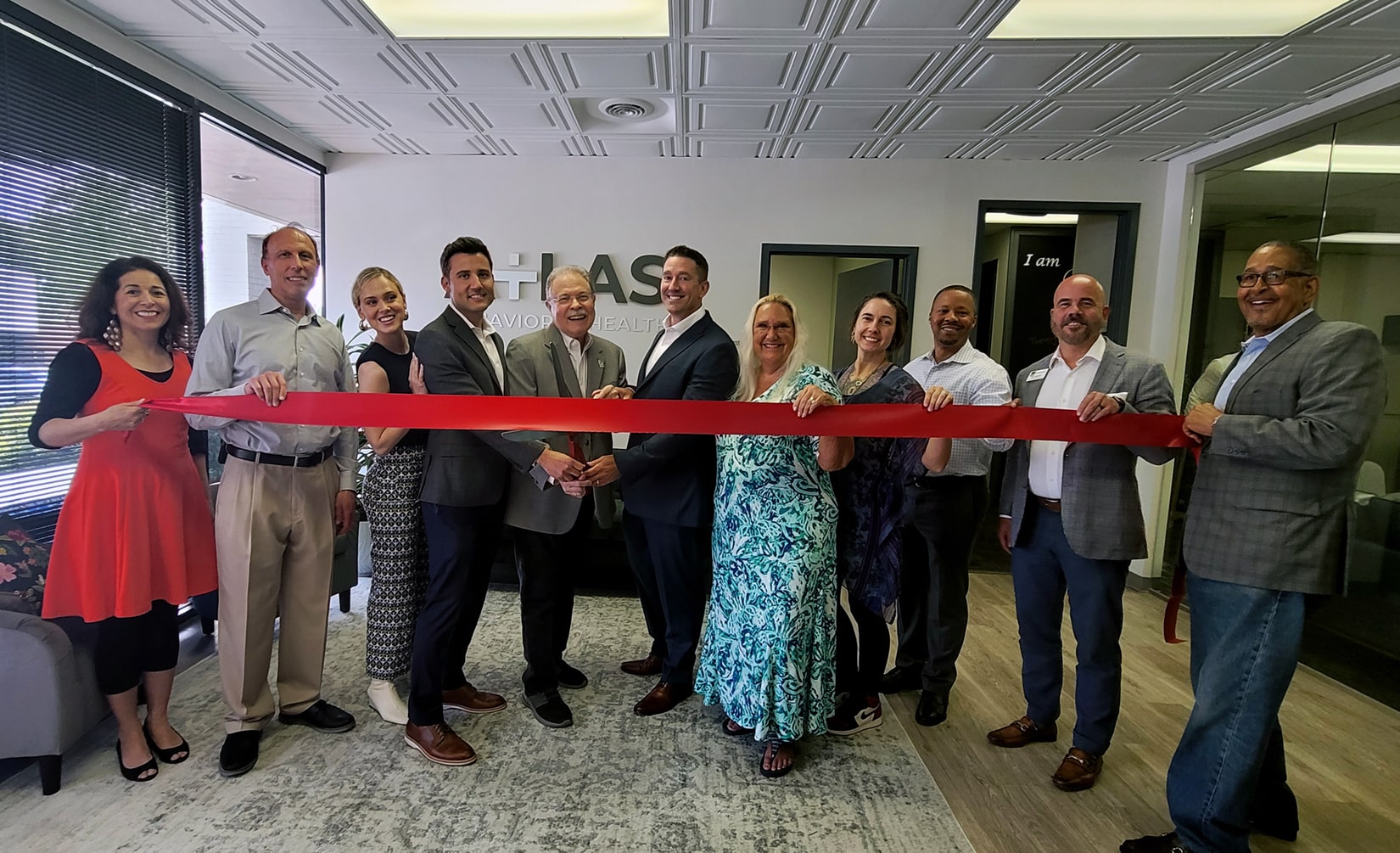 City leaders, Peachtree Corners Business Association (PCBA), healthcare professionals and well-wishers joined Atlas Behavioral Health Co-Founders CEO Daniel C. Martinez, CFO Jason Price and staff in celebrating the opening of its new Peachtree Corners facility with a business reception and ribbon-cutting event.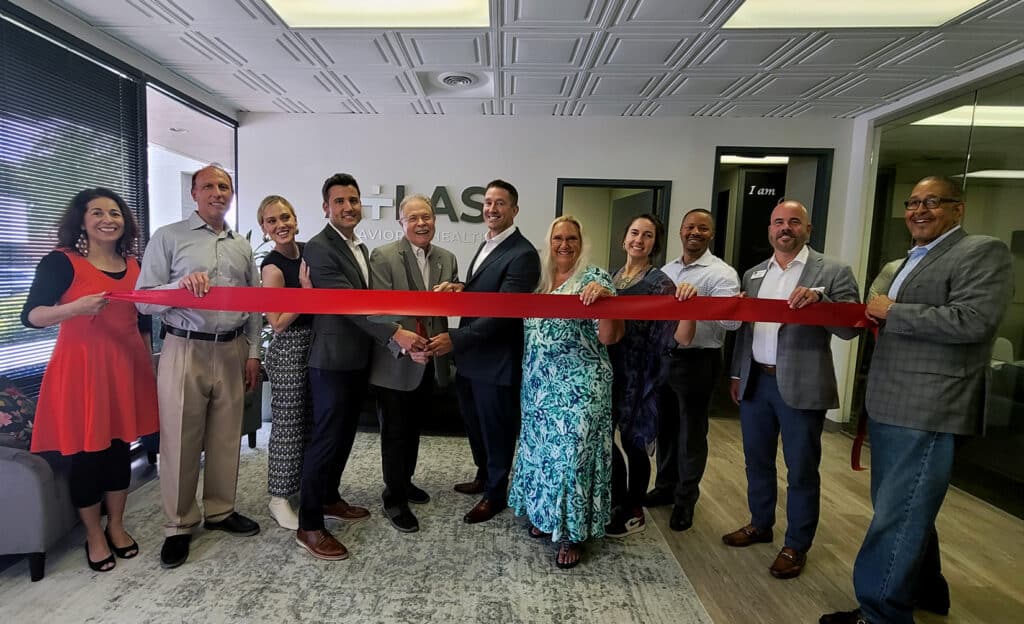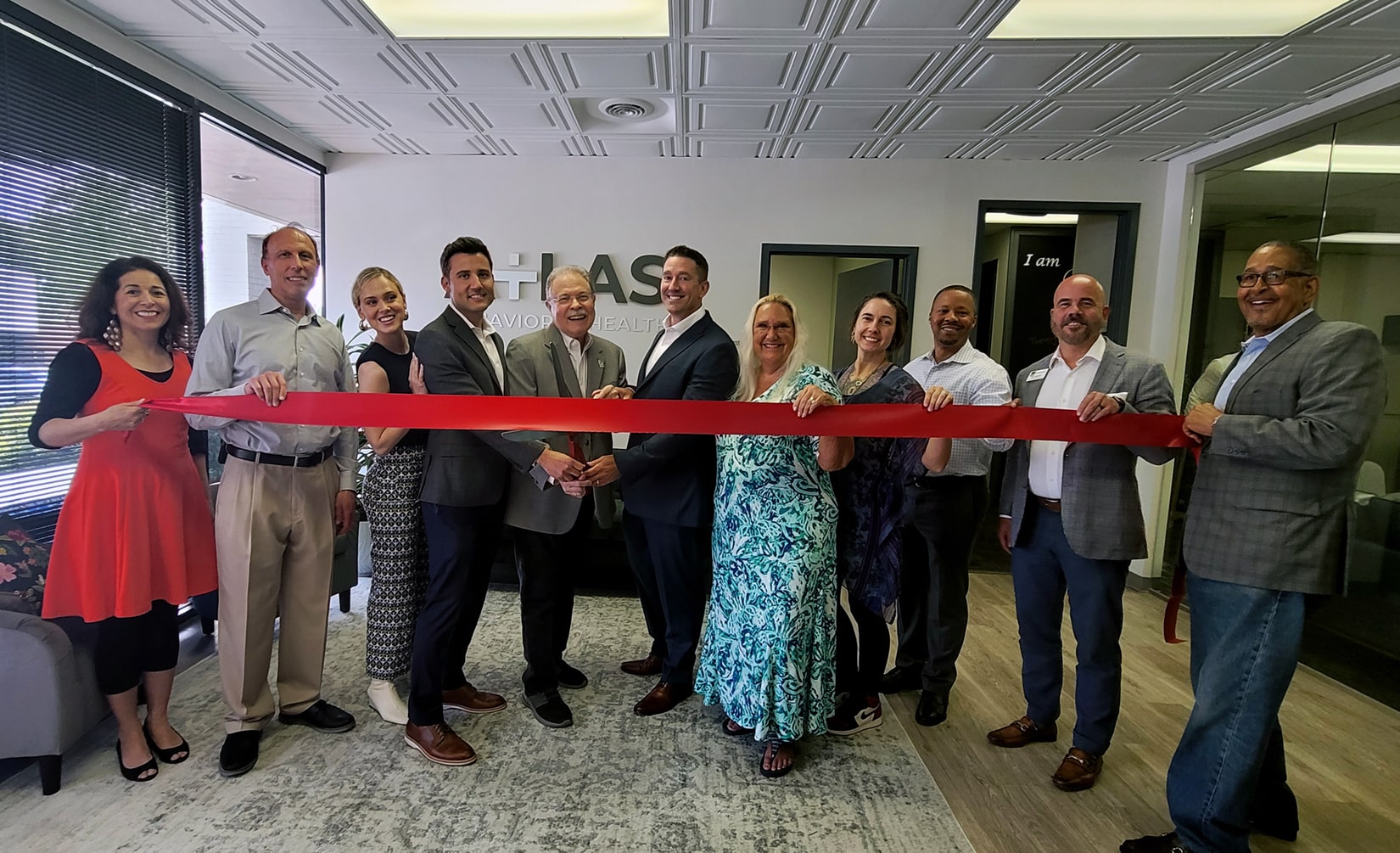 Martinez shared how Atlas provides a map to wellness and provided a tour that demonstrated the level of thought and planning that went into every room and decision at the facility.
"At Atlas Behavioral Health, we value everyone as a dynamic individual and leverage the power of a group setting to build strength, connection and, ultimately, recovery," stated Martinez.

Price shared the Atlas mission to "provide exceptional, client-centered treatment that empowers our clients to live a life of purpose and meaning. We are committed to removing barriers to care by offering affordable, accessible and evidence-based treatment options that meet the diverse needs of our community," he said.

Mayor Mike Mason and Councilmember Phil Sadd were on hand for the celebration along with PCBA Board Members Lisa Proctor, Toby Anderson, Suzanna Martinez, PCBA Community Outreach members Monte McDowell and Audrey Boyce and business supporters.
Mayor Mike Mason shared, "The city council and I are delighted that you have chosen Peachtree Corners for your business location. We are pleased to have this critical resource available as part of our business-friendly city."

Insight Sourcing Group Adds Kane Kiester as VP of Energy Procurement and Management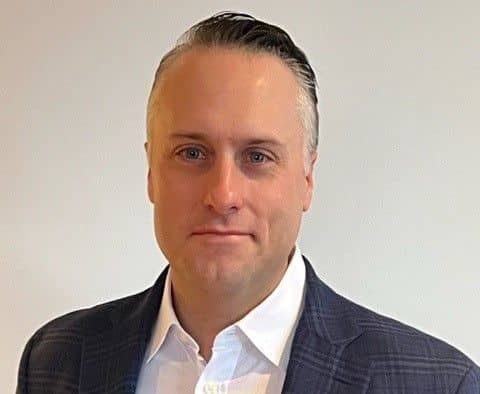 Insight Sourcing Group, a leading consulting firm focused on procurement optimization and clean energy, has announced the addition of Kane Kiester as the new Vice President of Energy Procurement and Management at Insight Energy, Insight Sourcing Group's sustainable energy business.
Bringing more than 20 years of experience as an energy executive and sales leader, Kiester has focused his career on advancing innovative energy solutions for commercial and industrial customers. He comes to Insight Sourcing from NRG Energy, where he was the Vice President and General Manager of the East Region since 2021.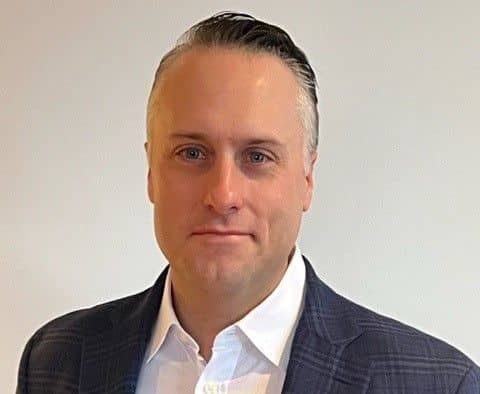 "Insight Energy's mission to guide organizations towards more efficient energy procurement and consumption aligns with my personal commitment to provide clients long-term impact," said Kiester. "Our team prioritizes the customer experience and is uniquely positioned to deliver full-lifecycle energy management due to our deep procurement and sustainability expertise."
At Insight Energy, Mr. Kiester leads a team that is currently managing more than $8 billion in client spend and has a 97% client retention rate. Insight Energy's team provides strategic procurement services to focus on clients' needs to reduce energy spend.
"Kane brings a proven track record of optimizing energy procurement for customers, and successfully producing sustainable solutions that reduce cost and manage risk," said Tom Beaty, Founder and CEO of Insight Sourcing Group. "We are thrilled to welcome him to the team and anticipate that he will guide the continued expansion of our energy practice."

Consulting Firm Focuses on Procurement Cost Optimization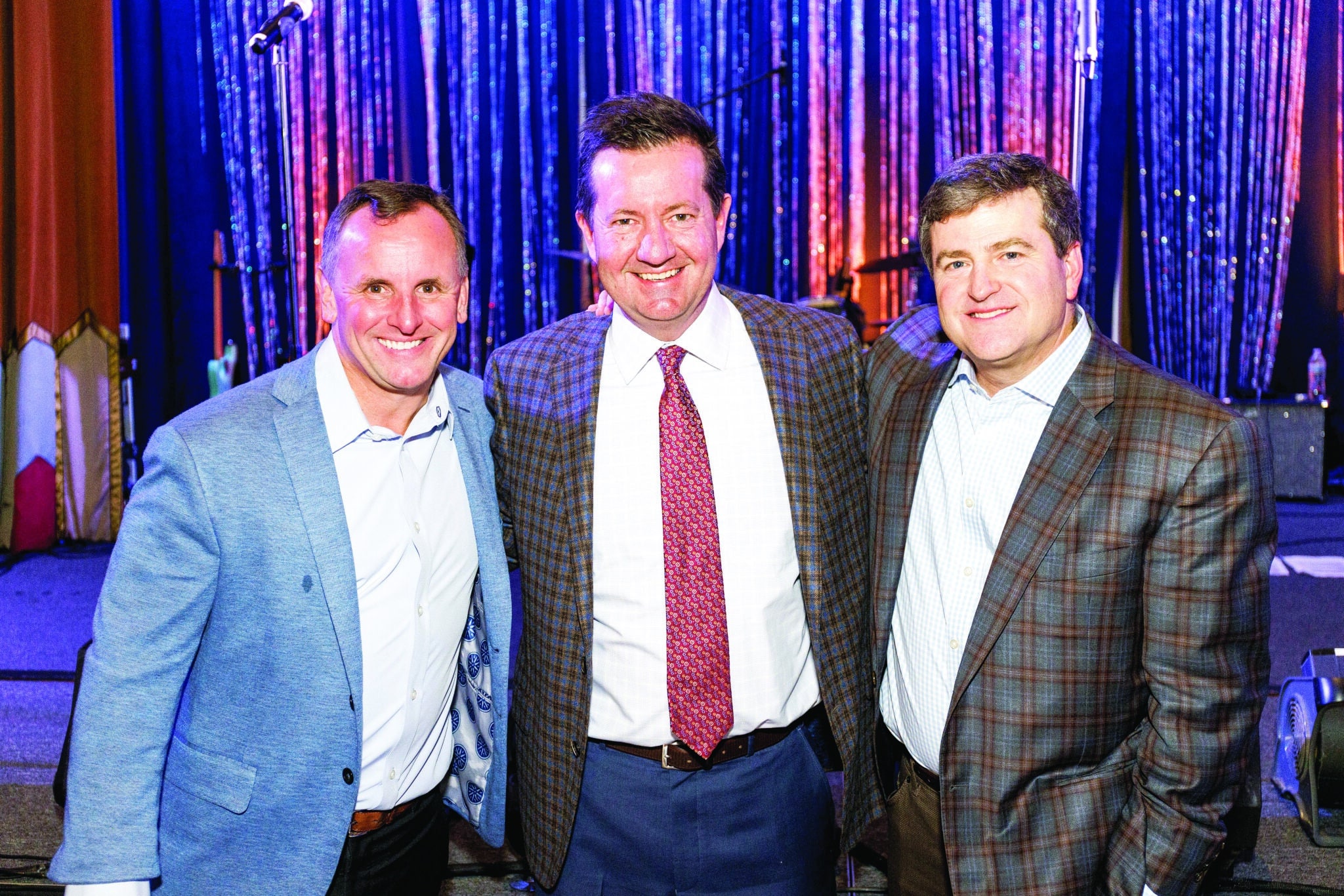 Insight Sourcing Group celebrates 20 years of serving clients and preserving history.
Unless they are part of a company looking to trim operating costs, most people probably don't quite know what a business focused on strategic sourcing, cost optimization and procurement operational transformation does. That's what Insight Sourcing Group has done for more than 20 years from its headquarters in Peachtree Corners.
"We go into companies and look at what they spend money on other than payroll, and we determine ways to take out the cost, often through supplier negotiations," said Tom Beaty, Insight Sourcing Group founder and CEO.
"We have a couple of different businesses, but the main one is a consulting firm, and we're the largest consulting firm of this kind of specialized procurement," he explained. "Strategic sourcing is that process where we get bids from suppliers and negotiate and establish contracts for customers. …We did over 1,000 projects last year."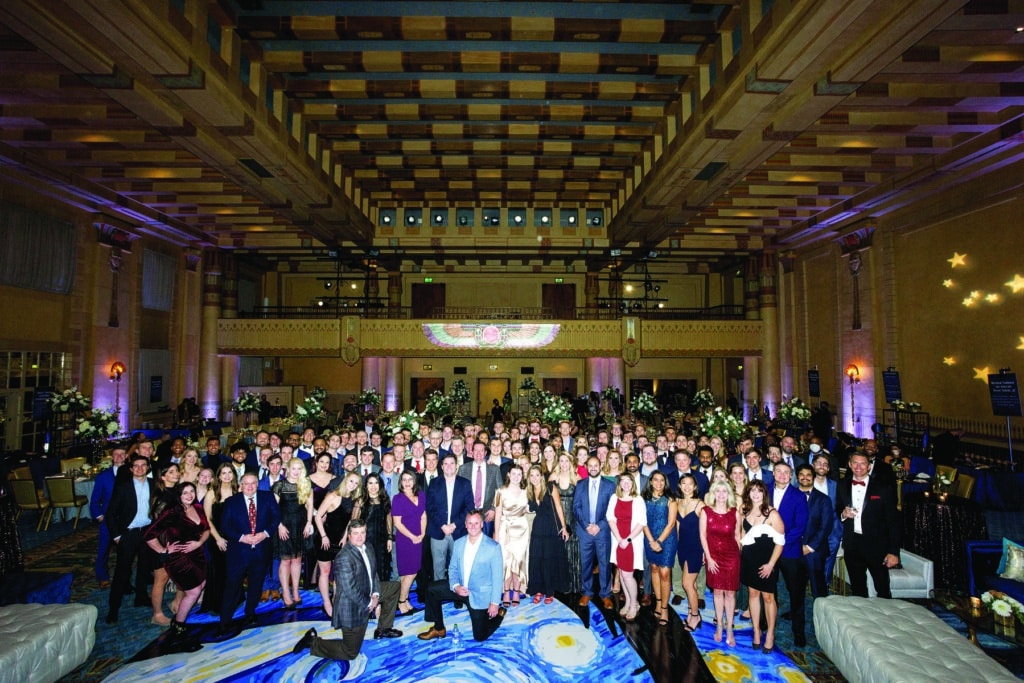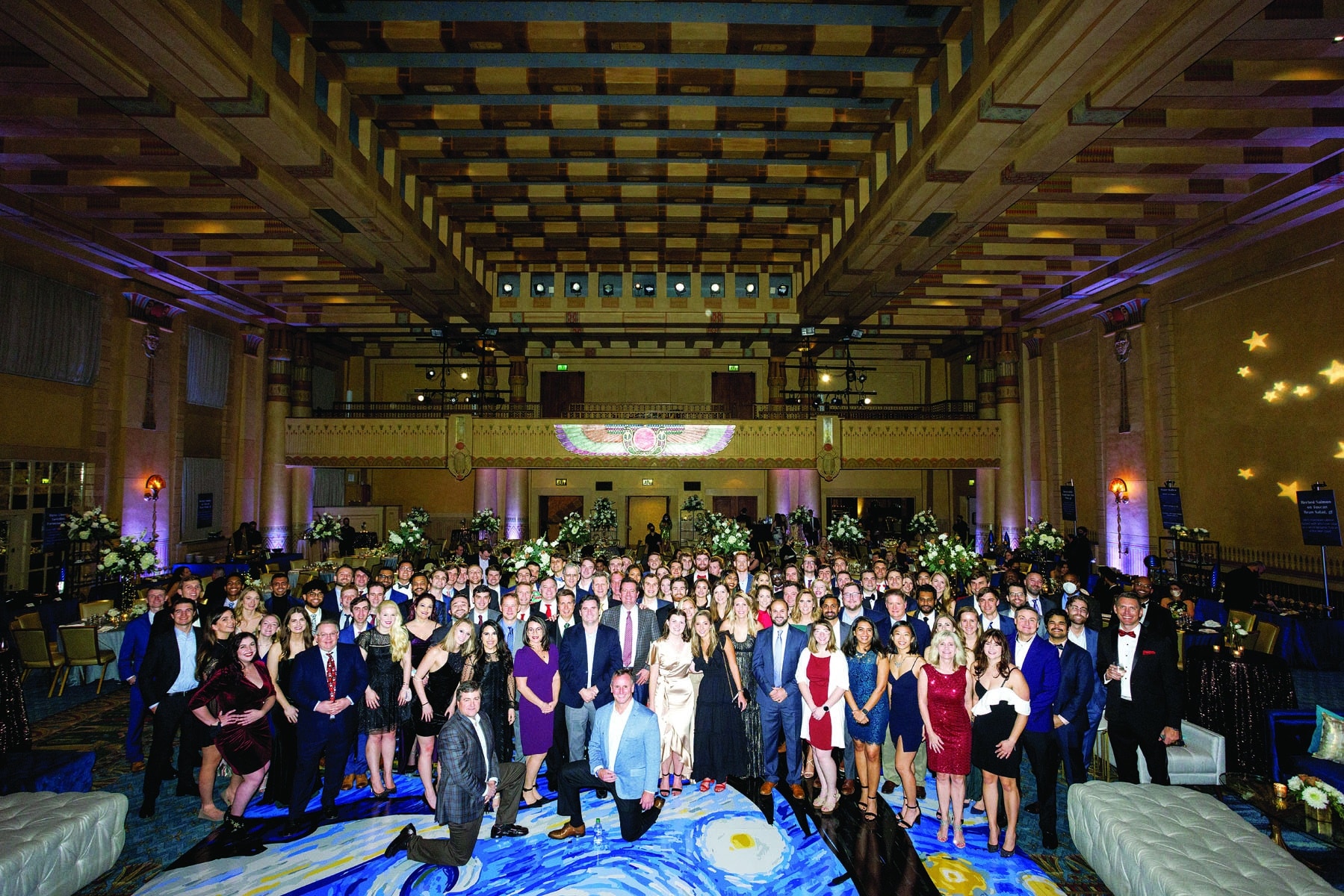 Among the company's clients are major corporations like Genuine Parts, Meta (formerly Facebook), Under Armour, Freddie Mac and Cox Media. Besides being the biggest company of its kind, Insight Sourcing Group is one of the best. It has garnered numerous accolades since its founding.
"We have … tons of customers and almost all of them would be name brands like lulemon and large manufacturers," Beaty said. "Normally a big part of their revenue goes back out the doors to vendors — something they haven't focused on in the past. When you're growing a lot, it's something you may neglect and then that growth is a little harder."
Insight Sourcing Group announced 20% firmwide growth in 2022, with 84 new team members added, of whom 23 joined as part of an acquisition. The team drove more than $1.2 billion in contracted savings for the 243 clients served firmwide over the course of the year, completing 1,199 procurement and sourcing projects in 2022, according to information provided by the company.
Insight Sourcing Group has registered growth every year since its founding in 2002, resulting in recognition by Consulting Magazine, which included the firm as No. 24 on its list of Fastest-Growing Private Companies for 2022. Other notable awards for the year include Insight Sourcing Group's seventh consecutive year on Forbes's list of America's Best Management Consulting Firms and its 15th consecutive year on Atlanta Business Chronicle's list of Best Places to Work in Atlanta.
Good for environment, good for diversity
Perhaps the cherry on top is the Insight Energy initiative that delivers customized energy and sustainability solutions to reduce costs, manage risk and improve competitive position. It realized an $8 billion client energy spend under management for 245 energy and sustainability clients and an impressive 94% client retention rate.
The year also marked Insight Sourcing Group's public commitment to a goal of 100% renewable energy by 2030.
"Through our energy management business …we go into companies and …help them actively manage gas and electricity, and then we have a green sustainability practice. We go in and we help convert carbon energy spend to green spend," Beaty said. "A lot of our clients have [Environmental Social and Governance] goals that relate to green energy."
Besides helping its clients become more ecologically friendly, Insight helps them work with more women-based and minority-based vendors. The company recently helped a large private equity firm that owns many other companies achieve $2 billion in diverse spending. And Insight was the engine that made the accomplishment possible.
In 2022, the firm's supplier diversity practice achieved an $18 billion spend prioritized for diversity impact, supported 78 corporate supplier diversity programs and increased each client's supplier diversity investment by an average of 2.4 times.
Giving back through history
With all those major achievements that enhance businesses, Insight also works hard to give back to the community. Perhaps its greatest philanthropic achievement is the project that records oral history of combat veterans called the Witness to War Foundation.
A year before launching Insight Sourcing Group, Beaty discovered a group of 150 veterans called the Atlanta World War II Roundtable who met monthly to share their war experiences.
Growing up with a fascination for WWII, and later for combat in general, Beaty couldn't believe that all this rich history wasn't being preserved. He bought a video camera and launched the Witness to War Foundation in his spare time, despite having no video or audio expertise.
"In 2001, I started interviewing combat veterans …to capture their stories to preserve them for the history as well as for their families and for them," said Beaty, who is not a veteran himself. "We have a website with over 1,000 war stories on it now."
The footage will eventually be part of a collection in the Library of Congress. The organization also supplies footage for documentaries and museums as well as other projects. It's the largest oral history preservation organization of its kind in this country, attending about 20 different military unit reunions a year.
"We've done over 3000 interviews, including Senator Bob Dole," said Beaty. "But we mainly focus on everyday heroes, and we've done a bunch of Peachtree Corners veterans."
Insight was also a major contributor the Peachtree Corners Veterans Memorial in Town Center. It sponsored one of the six statues in the structure.
"There's a proverb …that says, "When an old person dies, a library burns." Losing the stories of veterans is kind of the same thing," said Beaty. "That's why this is so important."
Learn more about Insight Sourcing Group at insightsourcing.com.