Greater Atlanta Christian School's Dr. Crystal Downs Receives Society of Excellence Award from Johns Hopkins University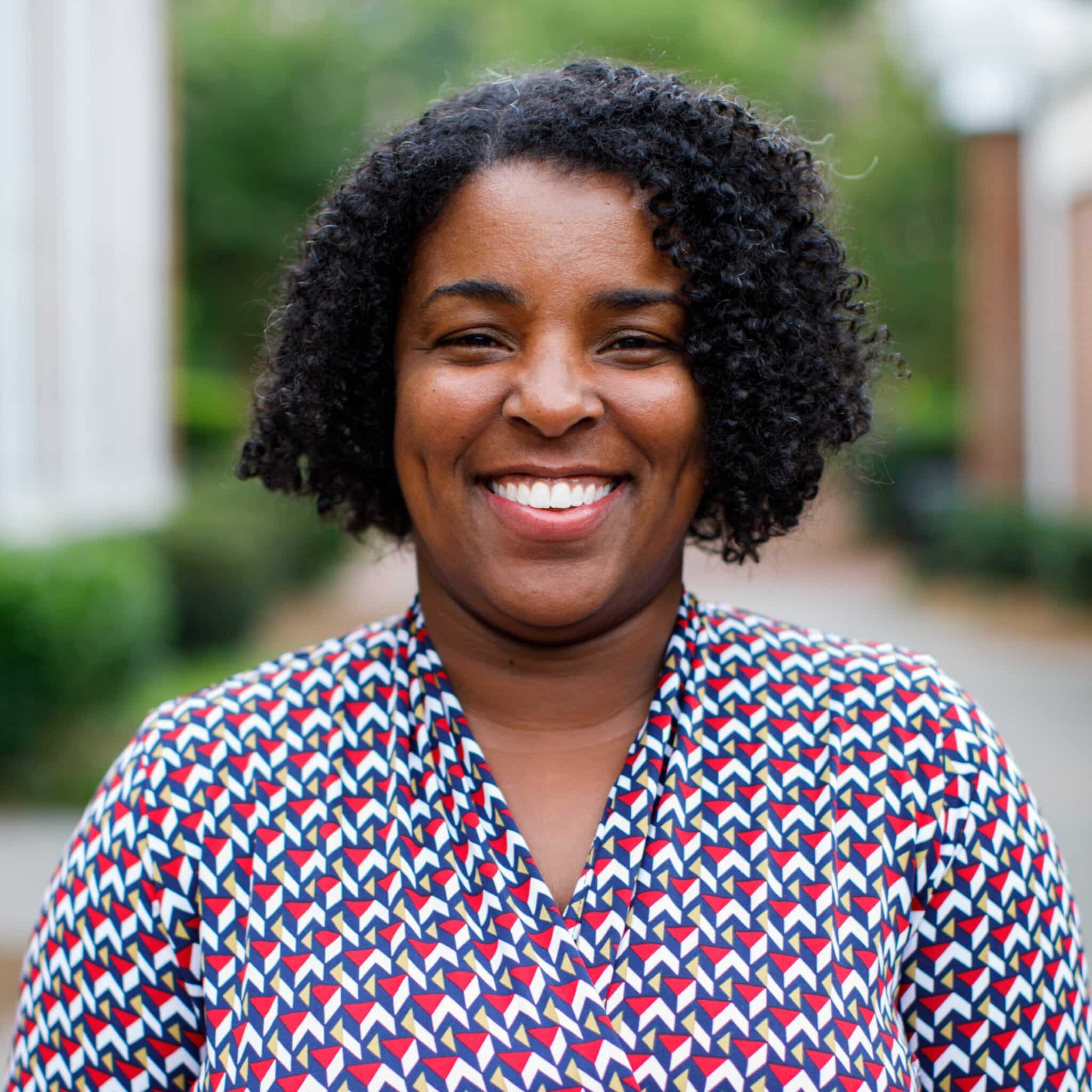 NORCROSS, Ga. – June 7, 2023
Greater Atlanta Christian School (GAC) is proud to announce that Dr. Crystal Downs has been honored with the prestigious Society of Excellence Award from Johns Hopkins University. Downs received her Ed.D. in Mind, Brain, and Teaching from Johns Hopkins. 
The award "recognizes a graduating candidate in each program who has shown academic excellence, leadership, collaboration with peers, and superior competency in an internship."
Downs embodies the qualities and aspirations that Johns Hopkins seeks in its doctoral students and graduates.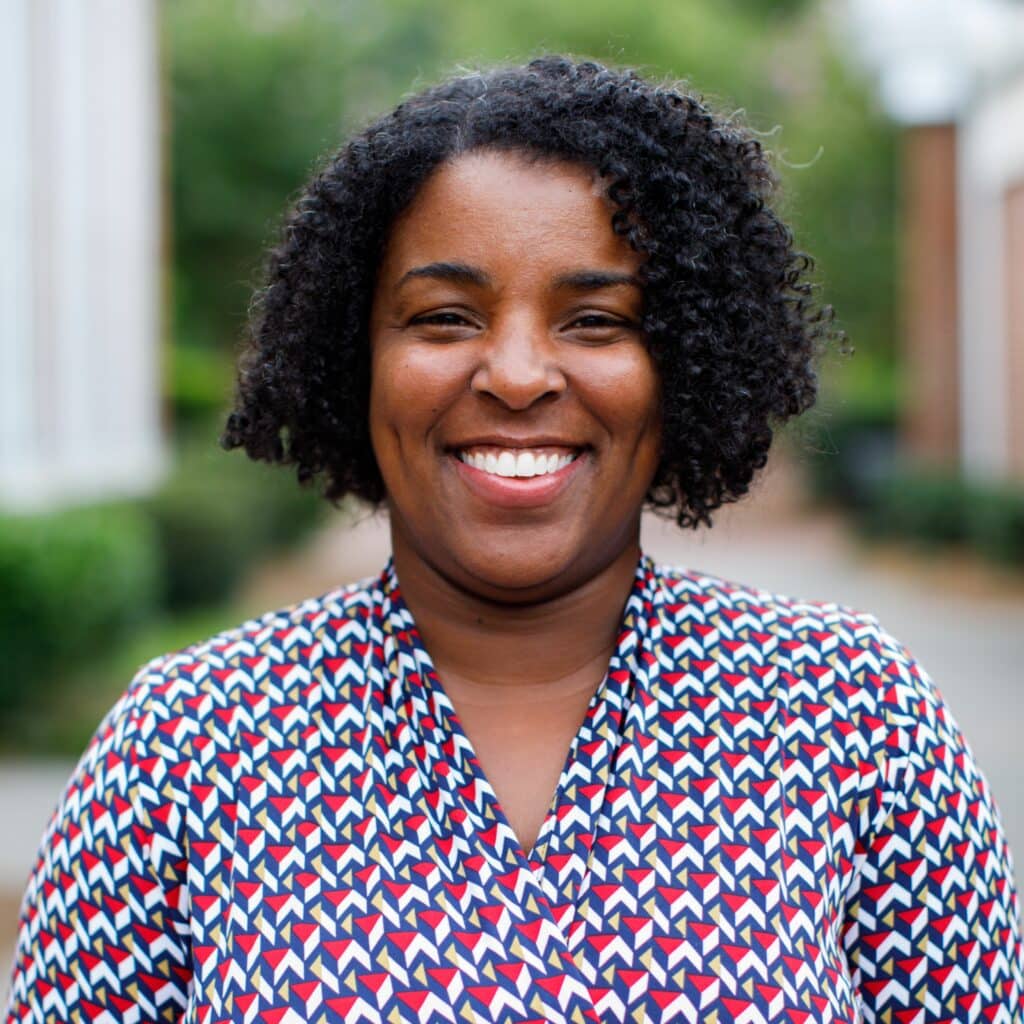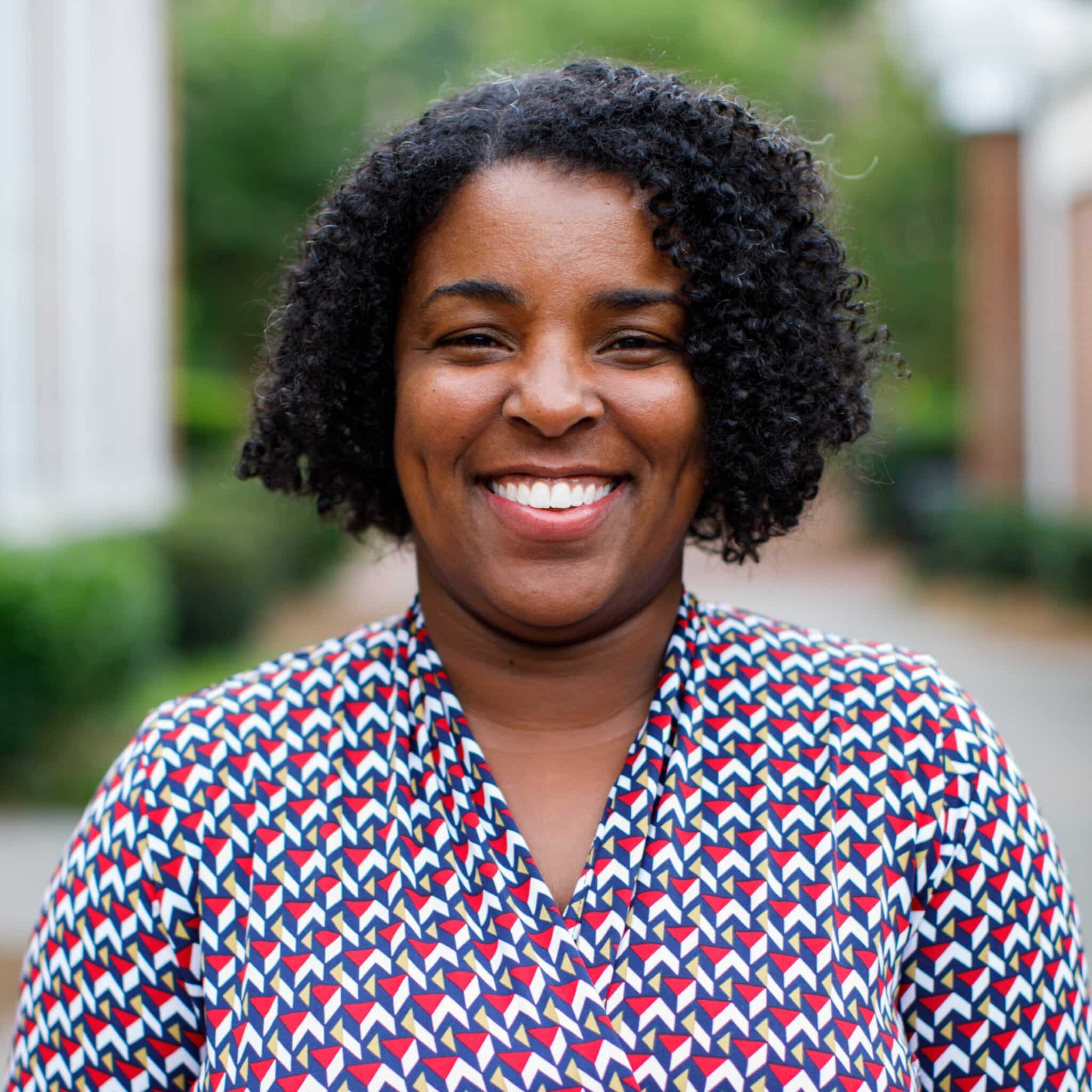 As a scholar-practitioner, Downs' research knowledge is put into practice as a GAC school leader. Throughout her doctoral studies and research, she uncovered that teachers nationwide lacked confidence in implementing culturally responsive teaching strategies. She shared these findings and has mobilized a community of professional educators eager to support all learners. At GAC, she has worked tirelessly to ensure that all students have the opportunity to reach their full potential.
Her contributions have profoundly impacted GAC and other independent schools, including Ethos School, GAC's online school.
This next school year, Downs will lead in a new way as our Ethos Academic Dean while continuing her leadership as one of our Instructional Lead Teachers, training GAC teachers with the most recent research-based learning.
Downs has served as the GAC High School Academic Dean for the past six years and will step into the role of Ethos Academic Dean this fall.
"In her new role, students and faculty will come to love and appreciate Downs for her kind spirit and eagerness to continue the excellent work of Ethos," Dr. Betty Morris, GAC Director of Academics and Teacher Growth said. "Downs will be instrumental in expanding course offerings and teacher training, and creating and implementing Professional Development for Ethos teachers as well as in other schools that partner with Ethos."
Ethos School (Ethos) was established by Greater Atlanta Christian School (GAC) in 2017. Ethos School was founded to cultivate an engaging, relational, and high-quality online learning experience for faith-based schools and homeschool families within a faith-filled context. Ethos now serves nearly 600 students from across the globe with over 100 courses available for grades 4-12. The faculty of Ethos School believe that a student's engagement with their teacher and peers is key for sound learning. Ethos courses are designed using the most current technology to ensure a virtual environment filled with rich, inquisitive dialogue. In addition, 100% of Ethos faculty have or are pursuing a graduate degree, and Ethos teachers currently maintain an 80% AP test pass rate, compared to 60% nationally.
We're pleased that Downs will lead in the growth of Ethos as we continue to provide the best faith-infused academics in the Christian education market.
Downs joined GAC in 2015 as an Academic Support Teacher and then a K12 Learning Advocate. She expressed that what initially caught her attention was "the authentic presentation of Christian perspective as well as the diversity in the student body." Her love of learning and the desire to help others learn has blessed GAC students of all levels.
About Greater Atlanta Christian School:
Greater Atlanta Christian School (GAC) is one of Atlanta's largest Christian schools, serving over 1,800 PK-12th grade students. The walkable 90-acre campus is located in Norcross, Georgia, ½ mile off I-85 and Indian Trail Road. GAC provides an array of in-person, online, and hybrid options with over 65 STEM courses, 29 Advanced Placement (AP) courses, dual college credit courses, and personalized and project-based learning. In addition to forward-thinking innovation, GAC students benefit from caring, responsive teaching and small class sizes. The 2022 graduates earned nearly $23M in collegiate scholarships with acceptances to top universities throughout the country. GAC is a faith-infused, academically rich community, ranking at the top of the state for teaching quality, arts, and athletics. 
For more information, please contact:
Margie Asef. Director of Community Relations
masef@GAC.org | 770-243-2258

Norcross High School Student Lisa Van Ness named a National Merit Scholarship Semifinalist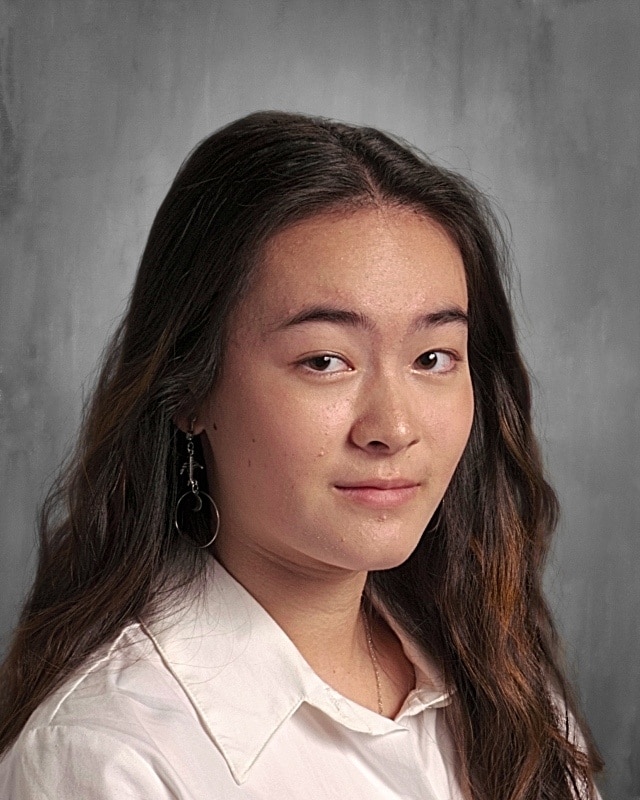 Officials from the National Merit Scholarship Corporation announced the names of 56 Gwinnett County Public Schools (GCPS) semifinalists considered for the 69th annual National Merit Scholarship Program.
One of these semifinalists is Lisa Van Ness, a senior at Norcross High School. Van Ness excels in all academic areas but really enjoys her STEM classes. 
Besides her success in the classroom, Van Ness is a member of the school's color guard for the marching band and has spent three years on the cheer team.
She is also an accomplished pianist and enjoys dancing, reading and baking in her free time.
Over 1.3 million juniors from 21,000 high schools entered the 2024 National Merit Scholarship Program by taking the 2022 Preliminary SAT/National Merit Scholarship Qualifying Test.
Van Ness is among 16,000 semifinalists from across the nation competing for National Merit Scholarships worth almost $28 million and offered next spring.
To become a finalist, the semifinalist and the high school must submit a detailed scholarship application.
They must provide information about the semifinalist's academic record, participation in school and community activities, demonstrated leadership abilities, employment, honors and awards.
A semifinalist must have an outstanding academic record throughout high school, a recommendation by a high school official, write an essay and earn SAT scores that confirm the student's earlier performance on the qualifying test.
National Merit Scholarship winners of 2024 will be announced in four nationwide news releases beginning in April and concluding in July 2024.

Mayor Mason Visits BIA Charter School for Mayor's Reading Program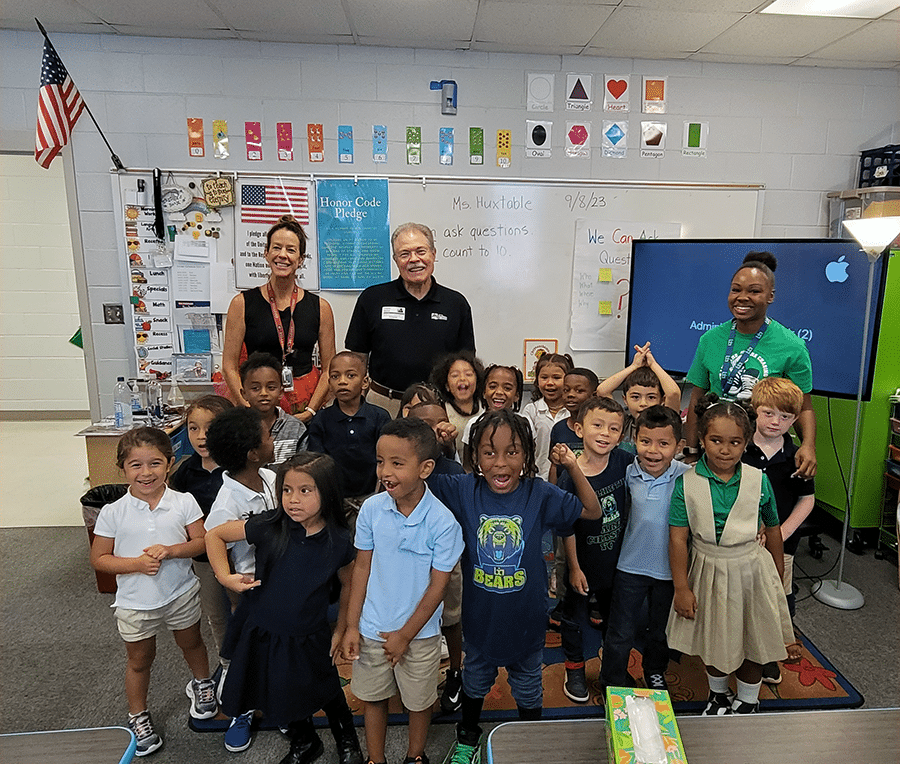 On Friday, September 8, Peachtree Corners Mayor Mike Mason visited the BIA Charter School to read to the kindergarten class of Meredith Huxtable.
The mayor visited BIA as part of the Mayor's Reading Club. Launched in August, the program is designed to support literacy skills and early reading success for children in Georgia cities.
During his visit, the mayor read "Georgia Caroline Visits City Hall," and answered student questions. Following his reading of the book, the mayor took part in an interview conducted by the school's morning news team, that was broadcast to the entire school.
The Mayor's Reading Club was developed by Georgia City Solutions and is designed to foster partnerships between the city, county, local nonprofits, schools, libraries and businesses. Other elected officials, city staff, youth and community members can participate in the program as guest readers.

Four Wesleyan School Faculty Members Named GISA Master Teachers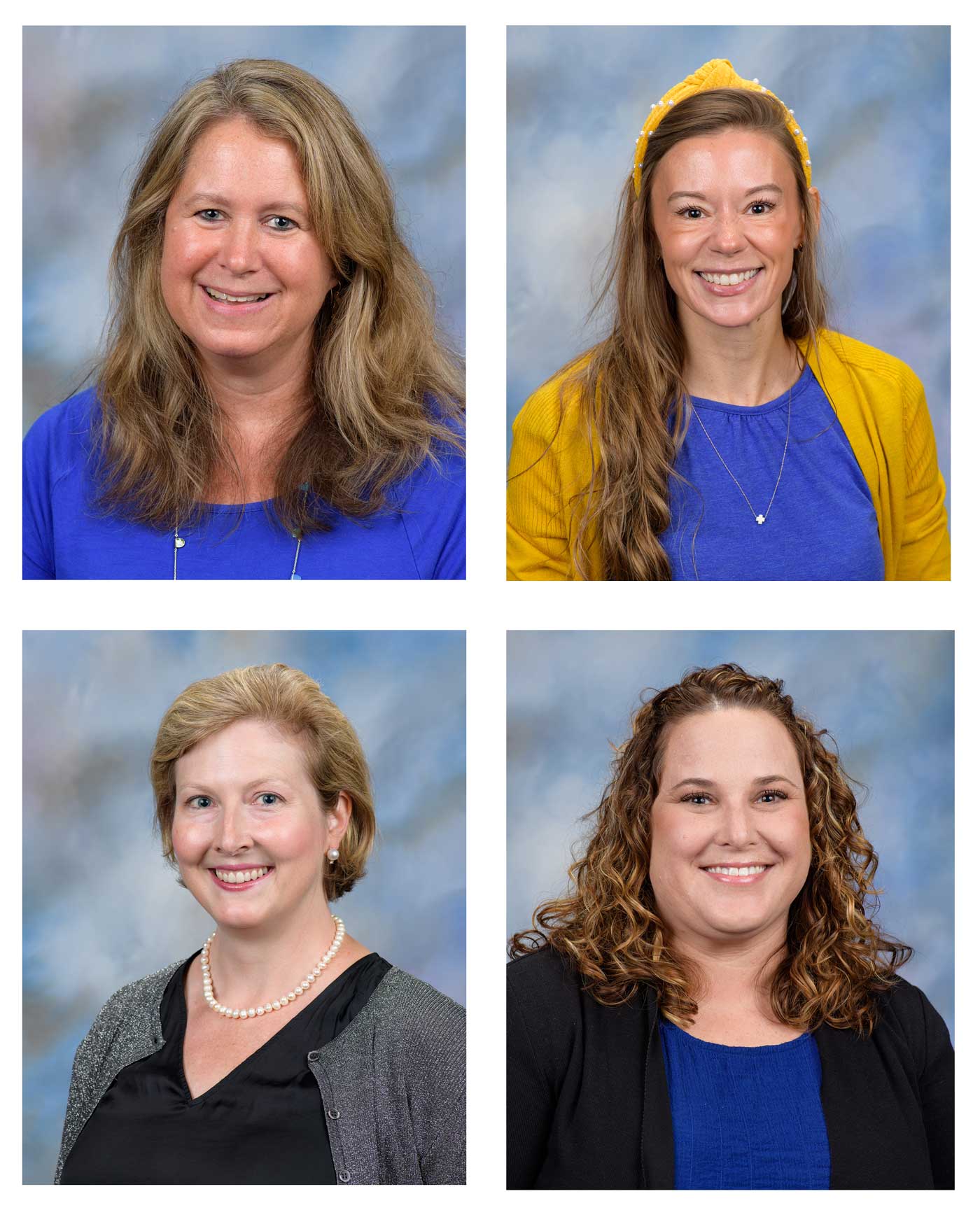 The Georgia Independent School Association (GISA) recently named four Wesleyan School faculty members GISA Master Teachers.

After completing a comprehensive application process through GISA this past spring, the following teachers were honored:
Juliette Ball, lower school lead teacher;
Paige Glass, lower school lead teacher;
Suzanne Ragains, a high school modern and classical languages teacher and
Laura Riester, middle school math teacher.
To be accepted into GISA's Master Teacher program, candidates must submit a portfolio featuring three examples of outstanding work related to the classroom and collaborating with other educators.
The final part of the application is an unedited video of the candidate's classroom teaching as well as five letters of recommendation from colleagues, administrators, parents and students.
"We are delighted that GISA has acknowledged the hard work of these committed educators through the Master Teacher program," said Chris Cleveland, Wesleyan Head of School.
"Juliette, Paige, Suzanne, and Laura are outstanding classroom teachers and have been impacting the lives of Wesleyan students for many years. They are each deserving of this honor."