Peachtree Corners Sports Bar Celebrates 10 Years of Community Commitment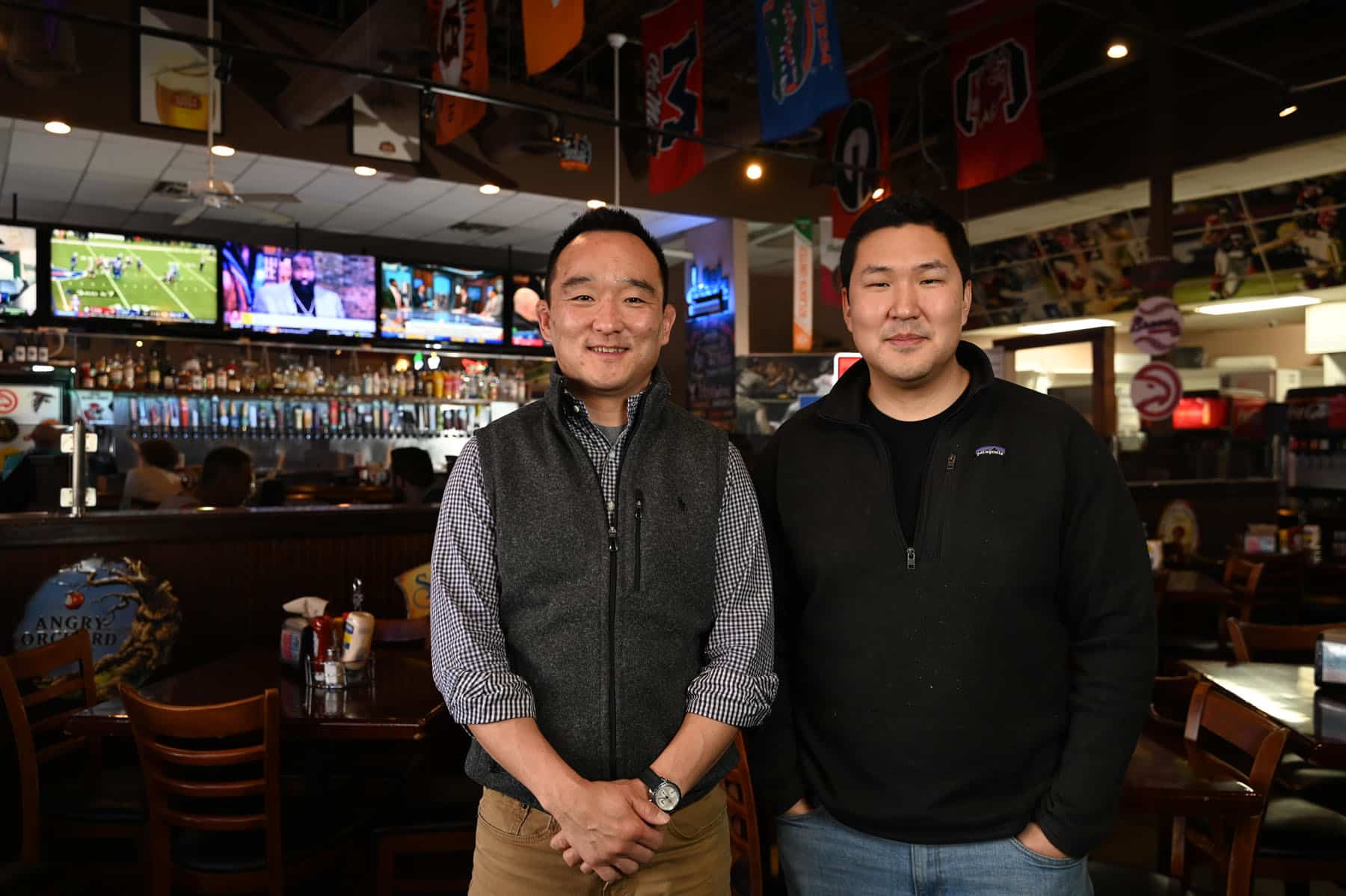 Three Dollar Café's quality, service, and dedication have kept it a staple throughout metro Atlanta for 40 years and locally for a decade.
Don't come to Three Dollar Café expecting cheap food. The name doesn't reflect the prices or the quality, but the desire of an immigrant to find his piece of the American dream.
Joe Woo, a co-owner of the Peachtree Corners location, is the son of the original Mr. Woo who came to America in 1979 with three dollars in his pocket. (See what he did there?) By 1983, Mr. Woo opened his first restaurant in Sandy Springs. To pay homage to his struggles and commitment to keep the business going, he named it Three Dollar Café.
Although the Peachtree Corners location isn't the original, it has the same family-oriented spirit and commitment to fresh, well-made pub grub as the first restaurant founded 40 years ago.
There are currently nine locations with a tenth one set for Buford in the near future.
Café grows with the city
When the restaurant on Peachtree Corners came online in February 2013, Peachtree Corners had just become a city. The strip mall location was being re-imaged from a Kroger grocery store and some nearby landmarks, such as Dick's Sporting Goods.
Since then, Three Dollar Café has grown with the city and served many metro Atlanta favorites, like its famous, award-winning wings and a variety of burgers, sandwiches, wraps, and appetizers — all made fresh.
"It was cool that someone purchased this property and had the vision to make it what it is now," said Joe Woo. "They realized that there was a lot of traffic on 141 and that if people had a place to stop, it could be a good fit."
As the city grew, the location grew, and so did the relationships with families in the area.
"We've just always been here. And as part of the community, we participated in community events like the Peachtree Corners Festival," Woo said.
Quality and consistency earn high ratings
Although a decade may not seem long, it is in the restaurant industry. One of Three Dollar Café's testaments to longevity is its quality and consistency. When others were scrambling to keep the doors open during the pandemic, Woo said he and his staff stayed focused on good food and good service.
"I think the neighborhood appreciates that we kept things consistent. Our goal is to provide really good, high-quality food with good service by getting food out really quick," he said. "I think how we fared during the pandemic is indicative of the quality of service that we provide, but it's also indicative of the quality of food we provide."
Woo pointed out that followers of the digital media brand Eater Atlanta have rated Three Dollar Café's chicken wings best in the metro. He added that the restaurant also gets consistently high marks from food blogs and media outlets.
He added that, at the end of the day, Three Dollar Café is just a casual place where people can sit down, whether for a lunch meeting, dinner with a family, or later in the evening to catch a game and have a drink at the bar.
Using successes to move forward
Although he just recently came on board, Woo's partner Jeff Jang agreed wholeheartedly. The décor reflects hometown sports favorites, whether they're pros, colleges, or local high schools.
"We see a lot of kids come in with their families in their baseball or soccer uniforms and it's nice that we may see them in a few years bringing their own kids in with similar uniforms on," said Jang.
Woo is turning more of the day-to-day operation to Jang, who has renewed vision for the establishment. "During the pandemic, we did a lot more takeout, and we're looking to maintain that," said Jang.
"We're also looking into more catering. There are so many businesses and office parks nearby, our menu can easily accommodate more catering," he added.
Three Dollar Café Peachtree Corners
6050 Peachtree Pkwy., Peachtree Corners
770-441-8520, facebook.com/ThreeDollarCafe141
Photos by George Hunter
Talented Artists Needed for 2023 Gwinnett Multicultural Festival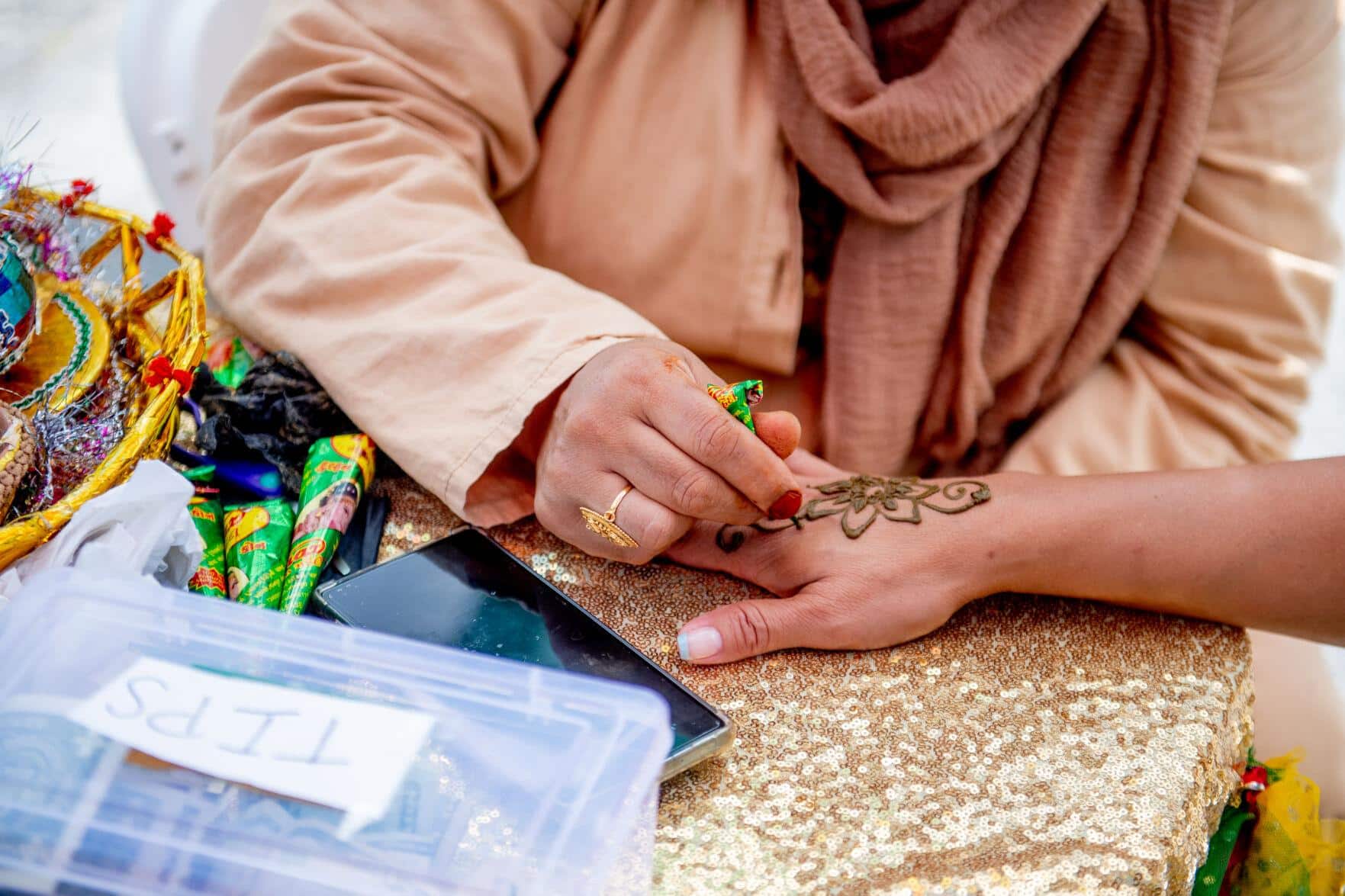 The 2023 Gwinnett Multicultural Festival is set for Saturday, May 13, 10 a.m.-2 p.m. Details will be released soon.
Photographers, painters, sculptors and artists are invited to exhibit their masterpieces at the 2023 Gwinnett Multicultural Festival. Performers — such as comedians, dancers, magicians, musicians and singers — are also invited to showcase their unique talents. 
Please note that while artists are welcome to exhibit their work, they will not be allowed to sell items at the event. However, they can let attendees know how and where to purchase the items at a later date.
Artistic exhibitors can access the festival performer application here. The deadline is Friday, April 14, 5 p.m.
Performers can fill out the performer application through this link. The deadline is Friday, March 31, 5 p.m.
Local businesses are also invited to support the Multicultural Festival with giveaways.
For more info, contact Outreach Manager Rachael Warnsley at Rachael.Warnsley@gwinnettcounty.com or call 770-513-5348.
Gwinnett County to Celebrate Earth Day with Community Recycling Event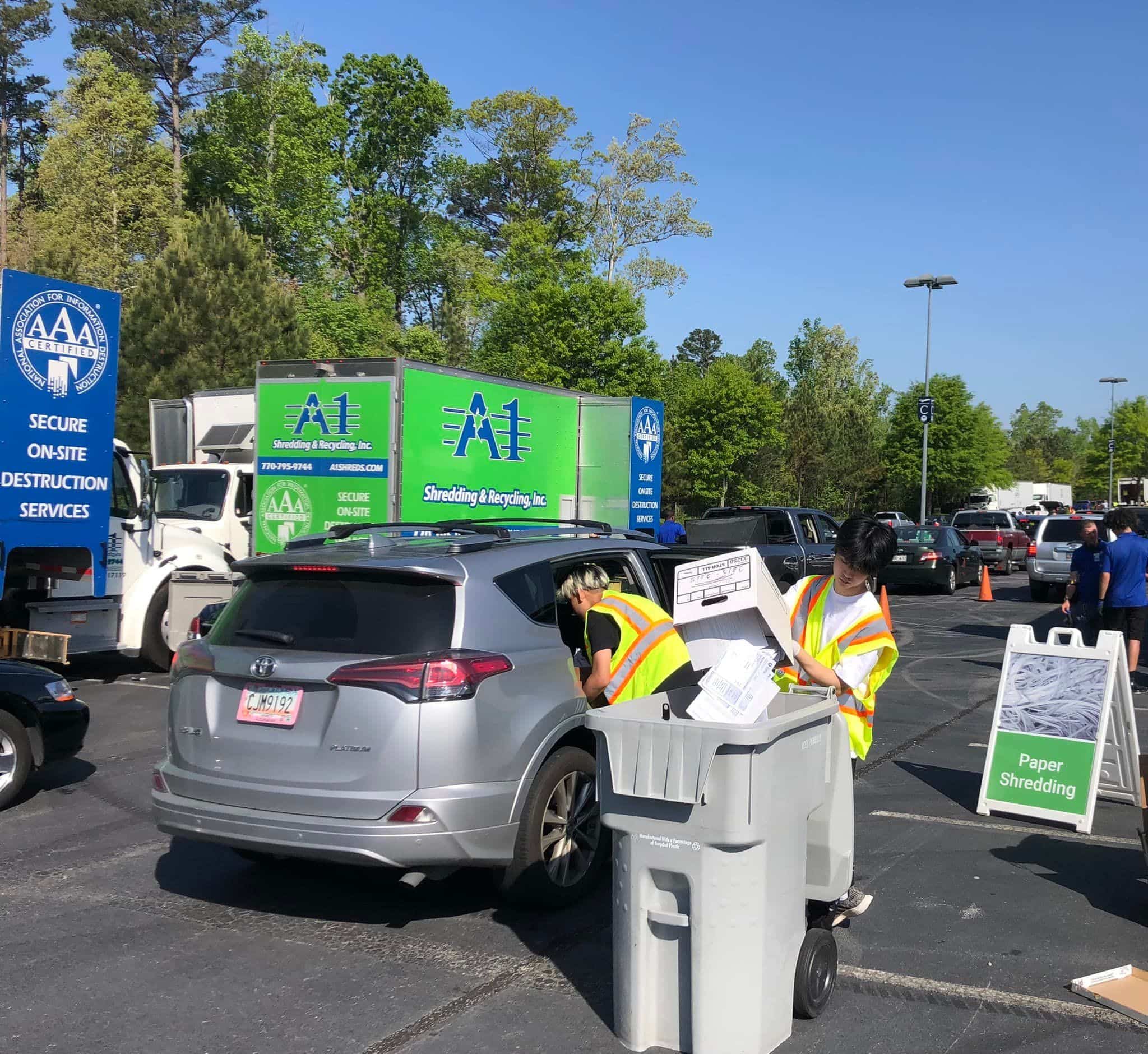 Gwinnett Clean & Beautiful (GC&B) and Gwinnett County Solid Waste are calling out to the public to start collecting tires, paint, electronics, clothing, sneakers and paper for this year's Earth Day Community Recycling. 
Over the last six years, GC&B has hosted a community-wide Earth Day-themed recycling event. Co-hosted with Gwinnett County Solid Waste, this year's event will take place Saturday, April 22, 9 a.m. to 12 noon at Coolray Field, 2500 Buford Drive in Lawrenceville.
"Celebrated by more than a billion people all over the planet since 1970, we are excited to participate in the world's largest environmental movement on Earth Day," said Schelly Marlatt, Executive Director of Gwinnett Clean & Beautiful.
"Designed to change human behavior and create opportunities for civic engagement and volunteerism, this year's theme is 'Invest in our Planet,' so we're asking our Gwinnett County neighbors to invest their time by either volunteering for this event or by combing through their closets, file cabinets, garages, basements, attics and storage sheds for items they no longer need that can be recycled into new products," she said.
"It's a win-win. Local residents get to declutter their homes, and we get to divert tons of items from our local landfills and give them new life!" Marlatt added.
During last year's event, Earth Day organizers helped 1,549 neighbors recycle 175,540 lbs. of items they no longer needed within the event's three-hour window. All told, 44,000 lbs. of electronics, 6,682 gallons of paint, 14 tons of tires, 2,720 lbs. of clothing and sneakers were collected for recycling, and 34,000 lbs. of paper were collected for shredding.
Beyond the all-important act of recycling, the Earth Day Celebration will include Touch-A-Truck, refreshments, a chance for residents to meet their haulers, opportunities to learn more about programs and services from various county departments, and more.
What to bring for recycling
Items collected that day will include latex and oil-based paints, electronics, tires, clothing, sneakers and paper for shredding.
Throughout the April 22 "rain-or-shine" event, the following items will be collected:
Paper for secure shredding — Limit to five copier paper boxes per vehicle.
Electronics — Recycling is free except for TVs, monitors and printers. There is a $15 cash fee per monitor or TV; and a $5 cash fee per printer. Projection/console TVs have a $35 cash fee.
Oil-based and latex paint — Please limit to 10 gallons per vehicle; cans must contain 25% wet paint.
Tires — Limit to eight tires per vehicle; no dealer tires.
Clothing and sneakers.
Materials should be placed in disposable containers or boxes. Containers cannot be returned.
Looking for volunteers
Volunteers are also needed for the event.
To register as a volunteer for Gwinnett County's Earth Day recycling event, visit the Volunteer Gwinnett page under the Employment tab at GwinnettCounty.com.
For more about this and other upcoming GC&B events, visit gwinnettcb.org. Questions may be directed to gwinnettcb@gwinnettcb.org or 770-822-5187.
UPCCA Community Service Scholarship Awards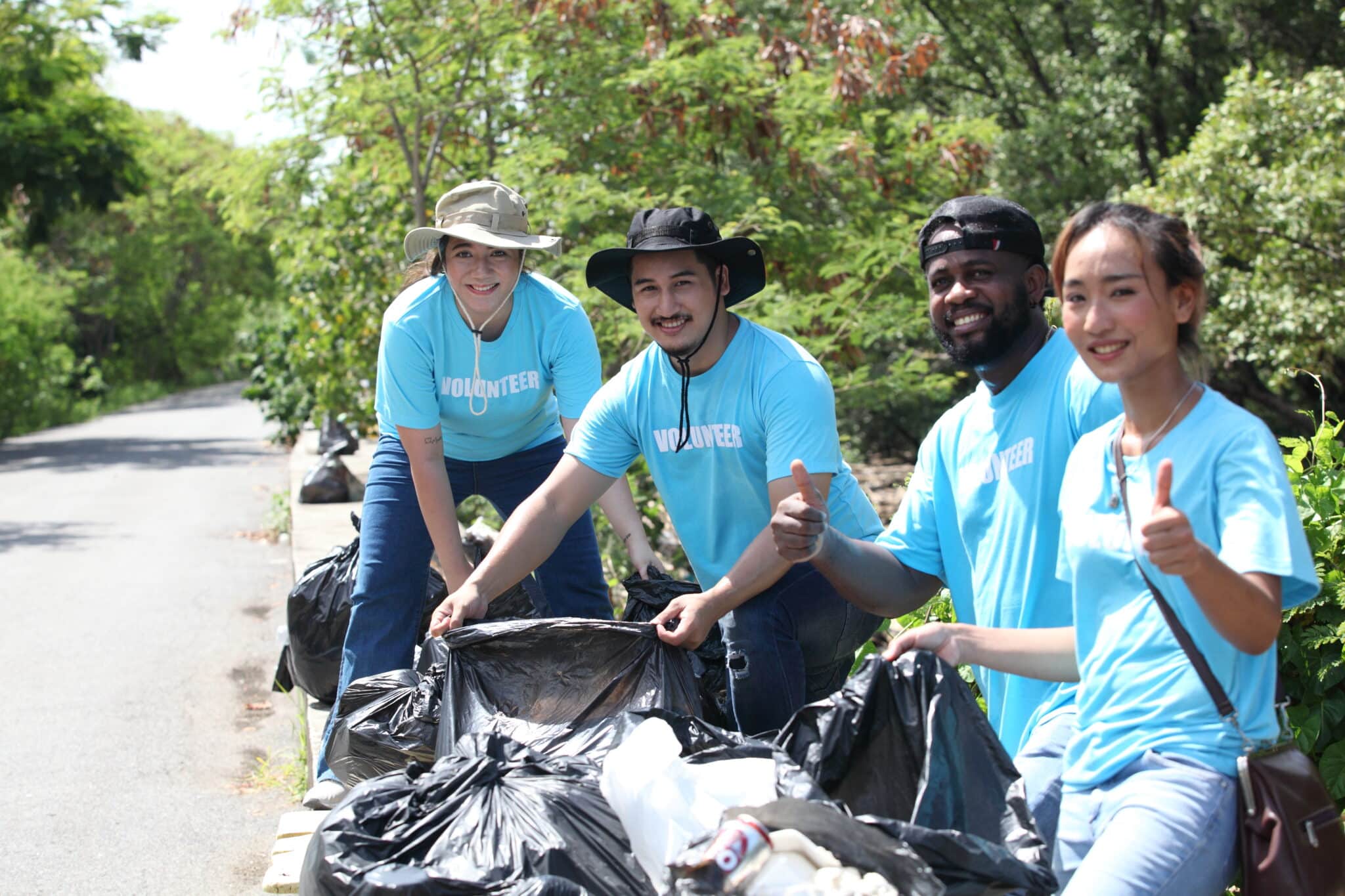 The United Peachtree Corners Civic Association (UPCCA) is again offering a Community Service Scholarship for high school seniors residing in Peachtree Corners. The 2023 scholarships will be awarded to students who have made the commitment to volunteer outside of school hours during their high school years.
New for 2023
Up to two UPCCA scholarships may be awarded.
The Debbie Mason Member Scholarship is a $1,000 scholarship. To qualify, the student or their HOA / neighborhood MUST be a member of UPCCA in good standing for the 2023 calendar year with membership fees paid on or before April 15, 2023.
If the applicant's HOA/ neighborhood is NOT a current paid member of UPCCA, they can contact their HOA, neighborhood board or president and encourage them to become a 2023 member.
Information for becoming a member of UPCCA can be found at upcca.org, or by contacting UPCCA president Matt Lombardi at 770-548-2989.
The Debbie Mason Community Scholarship is a $1,000 community scholarship in honor of Debbie Mason's commitment to serve her community. Students do not need to be a UPCCA member to qualify for this scholarship.
How to apply
High school seniors who meet the qualifications should:
1. Complete the Online Scholarship Application
The online application includes areas to upload documentation for the essay and service activities.
2. Write and/or video a 300-word essay about the community service work they have done that has had the greatest influence on them and why.
3. Include a Community Service listing of all activities they participated in while in high school.
Winners will be chosen strictly on their participation in community service.