Buford-Sugar Hill Public Library to Hold FAQ Session for First Time Entrepreneurs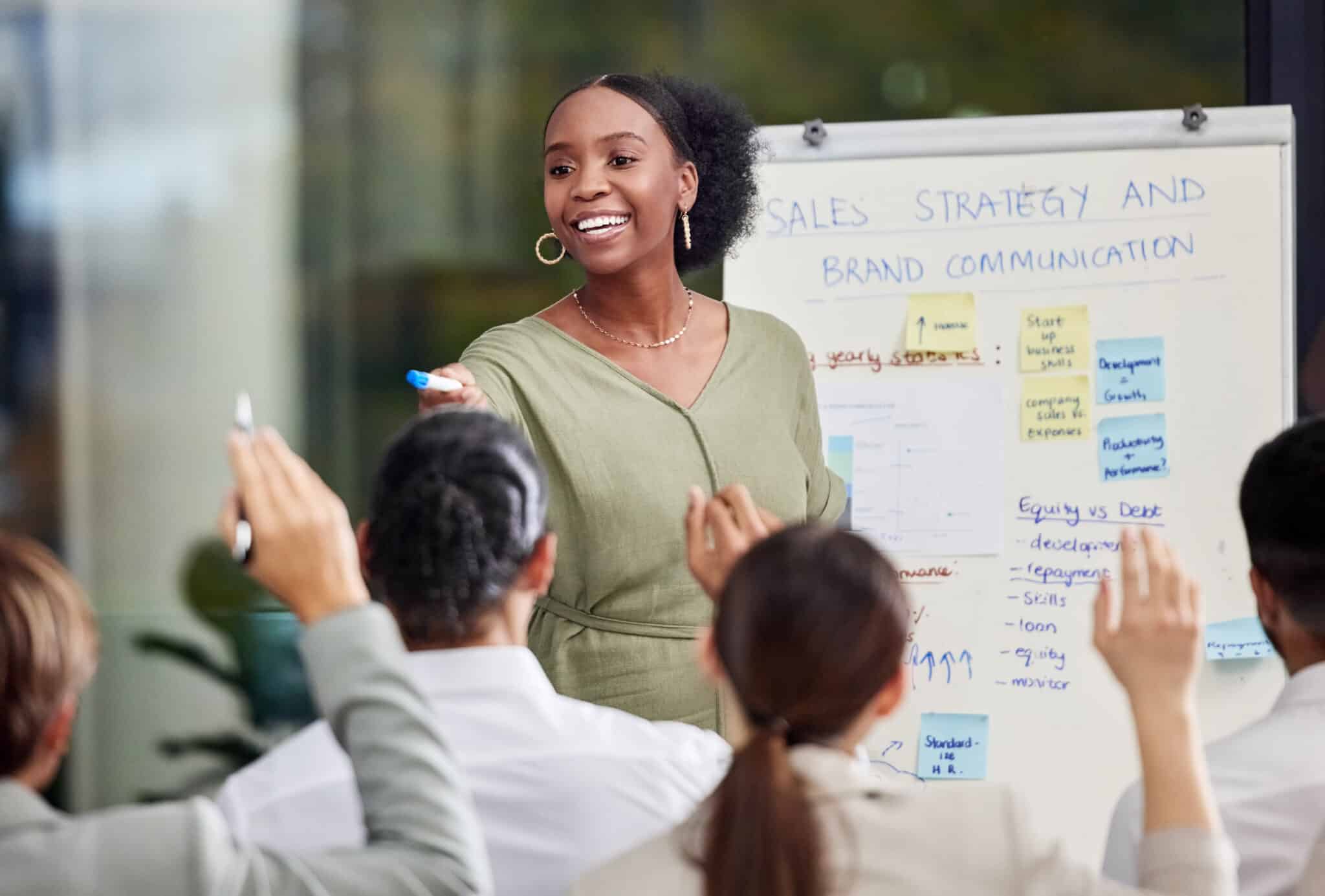 Are you thinking about starting a small business and want to know what to expect? Visit the Buford-Sugar Hill Public Library on Saturday, November 4, from 2 p.m. to 3 p.m. to hear from a panel of entrepreneurs sharing their experiences and answering questions from the audience.
Local small business owners who graduated from the library's New Start Entrepreneurship Incubator will provide insight into the early stages of starting and running a small business.
With experience in catering, residential and commercial cleaning, food truck services and online martial arts instruction, our panelists represent a variety of business backgrounds—all with unique challenges and opportunities.
All events are free and open to the public. For questions or comments, contact Duffie Dixon, Director of Marketing and Communications for Gwinnett County Public Library at ddixon@gwinnettpl.org.
Click here to explore more public library events happening in November.

Local Indie Author Day is Coming Back to Gwinnett County Public Library Branches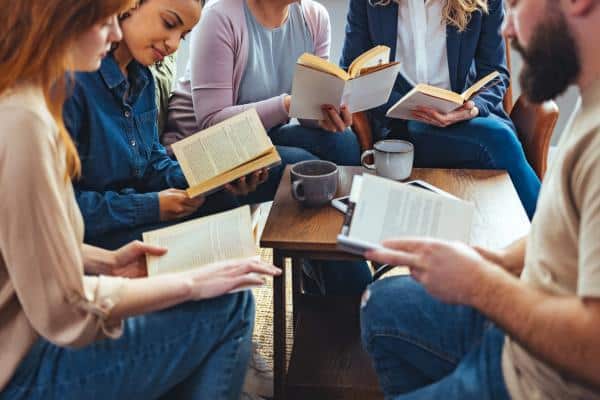 Gwinnett County Public Library looks forward to celebrating Local Indie Author Day on Saturday, November 4, 2023.
The library invites independent local authors to showcase their works with author talks, readings, book sales and signings each year. This event aims to unite libraries, indie authors and readers throughout our community.
Multiple library branches are hosting author talks or author panels. Participating branches include:
Buford-Sugar Hill,
Centerville,
Dacula,
Duluth,
Five Forks,
Grayson,
Norcross and
Suwanee.
Local Indie Author Day will begin at the Duluth Library branch at 2:30 p.m. and features authors Stella Beaver, Chere' Coen, Tamara Anderson and Cassandra Kempe-Ho.
The Norcross Library branch will host its showcase at 3:30 p.m. with authors Linda Sands and M.W. McKinley.
Check the library's event calendar for author information and times. All events are free and open to the public. For questions or comments, contact Duffie Dixon, Director of Marketing and Communications for Gwinnett County Public Library at ddixon@gwinnettpl.org.
Click here to explore more public library events happening in November.

Your Guide to Fall Fun 2023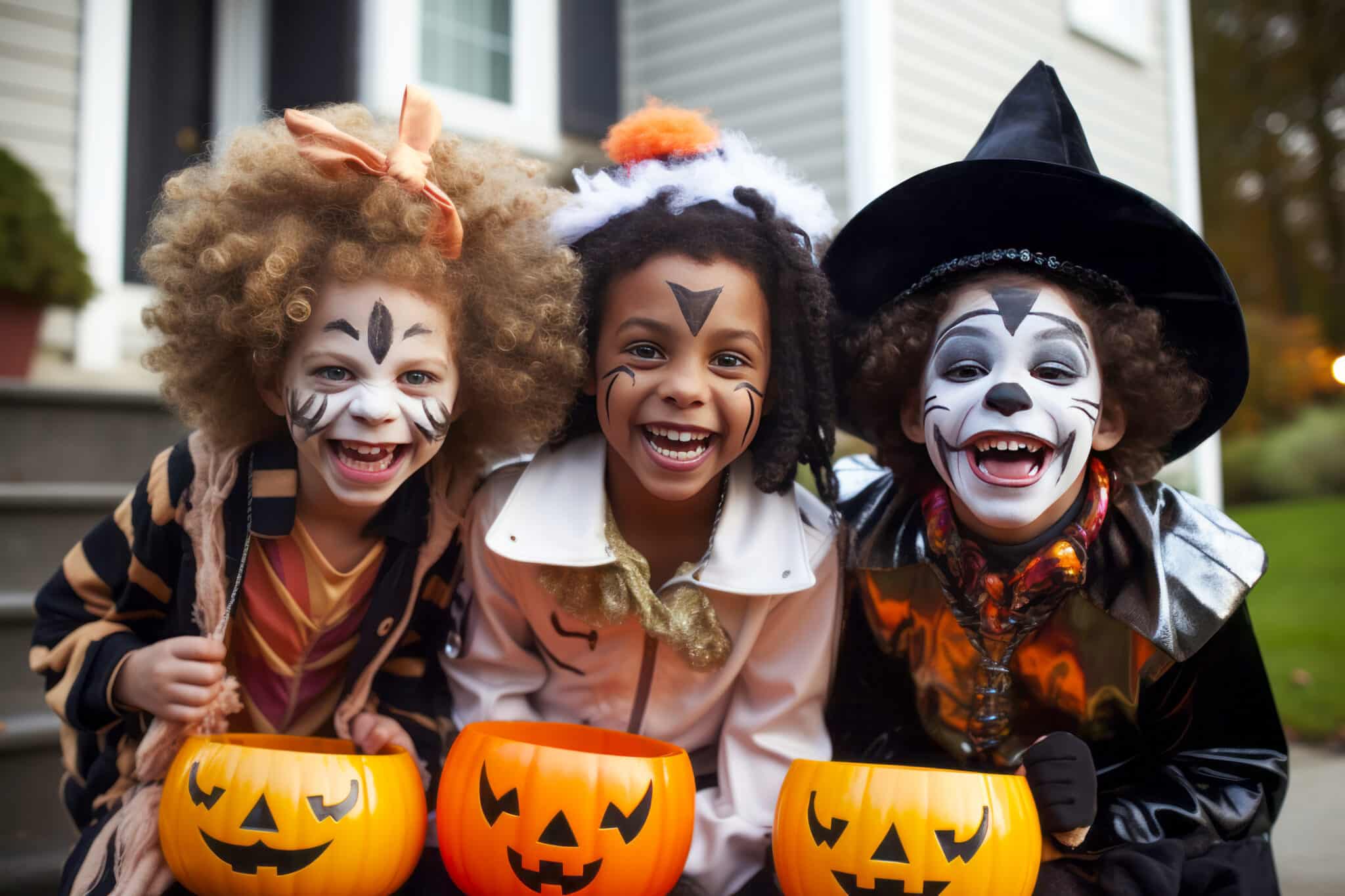 From Southern ghostly tours and bewitching displays to Dia de los Muertos and the Blessing of Animals.
After a hot summer, the cool, crisp autumn air is finally setting in and you know what that means. It's time to make the most of what the season has to offer. 
Whether you are on the hunt for the perfect pumpkin or looking for a spark to your spooky season, there is plenty to see and do this fall. Here is a list of some of the top events happening in and around Peachtree Corners during October and November.
Pumpkin patches, corn mazes, apple orchards and celebrations
Mt. Carmel United Methodist Church in Peachtree Corners will have its annual Pumpkin Patch beginning October 8 through October 31, every day from 10 a.m. to 7 p.m. Pumpkin Patch Story Time will be held every Saturday morning at 10 a.m. For more information, visit the church website, Mtcarmel-umc.org.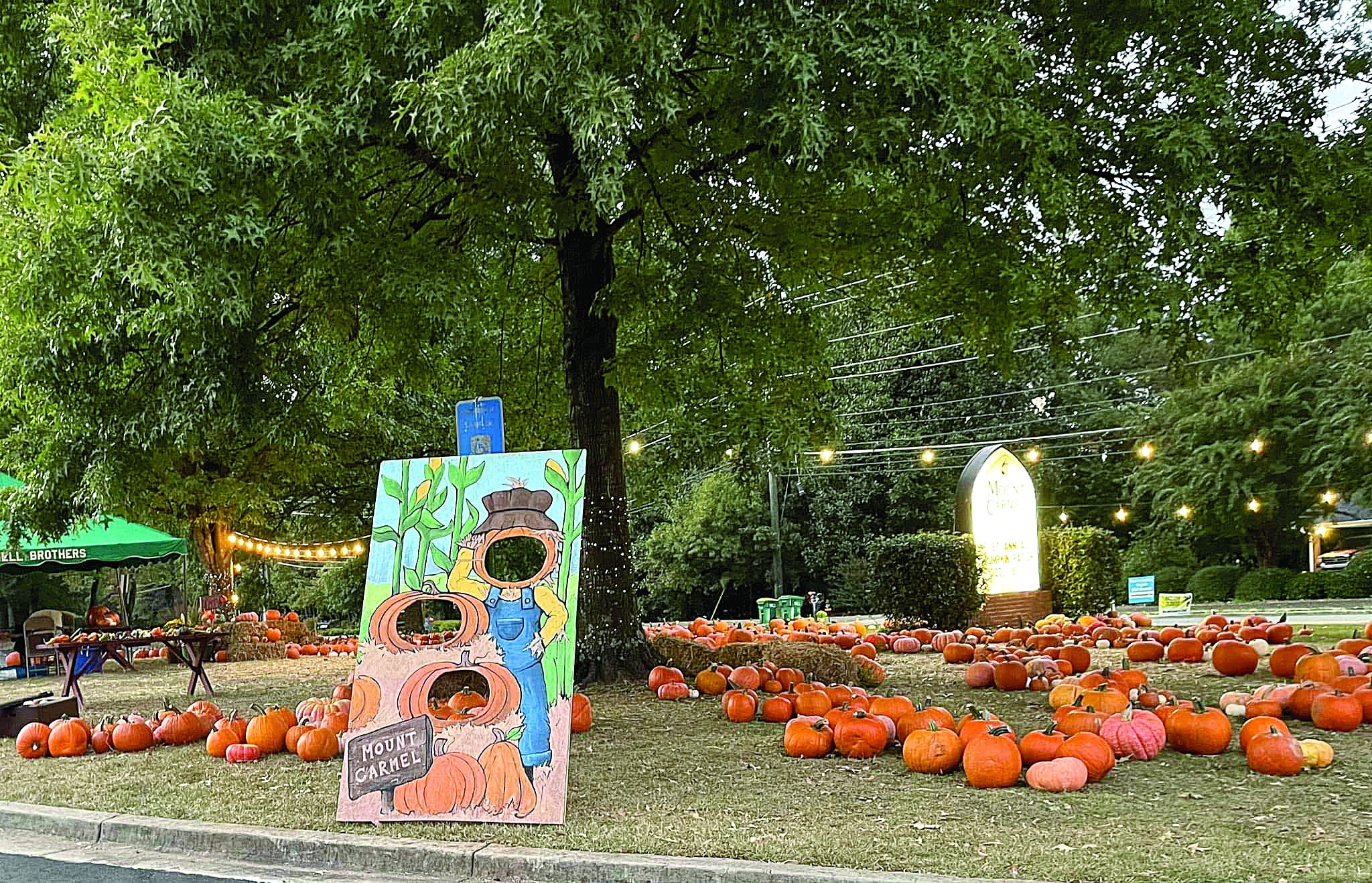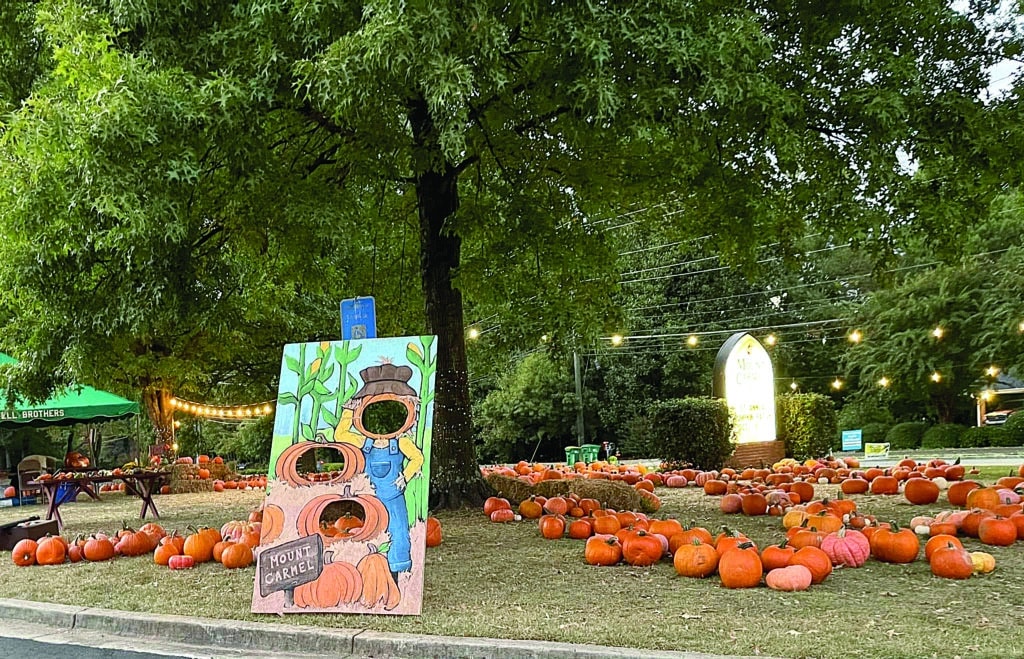 It's back! Founded in 2008, the Buford Corn Maze is located on a 32-acre family farm dating back to the early 1800s. Over the past decade, the Corn Maze has expanded to include a whole lot of old-fashioned fun for families with the special Kids CORNer area, a Haunted Forest, a pumpkin patch and more. The last day to visit Buford Corn Maze is November 12.
Take a day trip up to Uncle Shuck's Corn Maze and Pumpkin Patch in Dawsonville, Georgia. This 15-acre corn maze and pumpkin patch is home to tons of farm fun, delicious food and unforgettable family memories. Explore the farm grounds, including pick-your-own pumpkins, jumping pillow, tire mountain, kids' maze and gem mining.
Open daily until Sunday, November 5, Jaemor Farms' annual Harvest Celebration offers a complete fall farm experience, including hayrides, farm slides, a petting zoo, farm skeeball, a pumpkin train, duck races, tricycle races, apple cannons and concessions. This 500-acre family-owned and operated farm is located at 5340 Cornelia Hwy in Alto, Georgia.
Going apple picking in Georgia is a fall tradition you can't miss! B.J. Reece Apple House and Orchards is a family-owned and operated orchard in Ellijay, Georgia. Tucked in the North Georgia Mountains, B.J. Reece is home to U-pick orchards, a country bakery, petting farm, pony rides and much more.
Christ the King Lutheran Church is holding a very special Blessing of the Animals celebration on October 22, at 12:30 p.m. in the outdoor patio area of the church located at 5575 Peachtree Pkwy. in Peachtree Corners. Christ the King's congregation has grown from a fledgling mission into a well-established parish where worship, outreach, fellowship, evangelism and discipleship form and shape lives.
Fall festivals
Get ready to celebrate Dia de los Muertos in style at Thrasher Park on Saturday, November 4 from 5 p.m. to 9 p.m.! Enjoy a night of remembrance, dance and live authentic entertainment, followed by a parade around the park. Immerse yourself in the rich cultural experience with delicious, authentic Mexican food and beverages. It's the perfect opportunity to celebrate your loved ones while enjoying a night out with the community.
Stone Mountain Park's Pumpkin Festival, Play by Day, Glow by Night, is returning this fall. Guests are welcome to celebrate the autumn season during the park's Pumpkin Festival, a family tradition featuring a variety of glowing experiences. For more information about Stone Mountain Park and hours of operation, call 1-800-401-2407 or visit stonemountainpark.com.
On November 4, from 12 p.m. to 4 p.m., the City of Lawrenceville will host its annual Harvest Festival at the Lawrenceville Lawn. This family-friendly event features a wide range of activities and entertainment, sure to delight visitors of all ages. Take a stroll through the marketplace, where you can shop for locally made crafts, goods and other artisanal products. Enjoy live music from some of the area's top performers and indulge in a delicious array of fall-themed food and beverages.
It's time to pop that champagne! Chateau Elan's Vineyard Fest is officially set to return for its 26th year with more unique experiences, activities and live entertainment than ever before. Sit back, relax and indulge in internationally inspired wine and food on Sunday, November 12.
Halloween events, trick-or-treating and ghost tours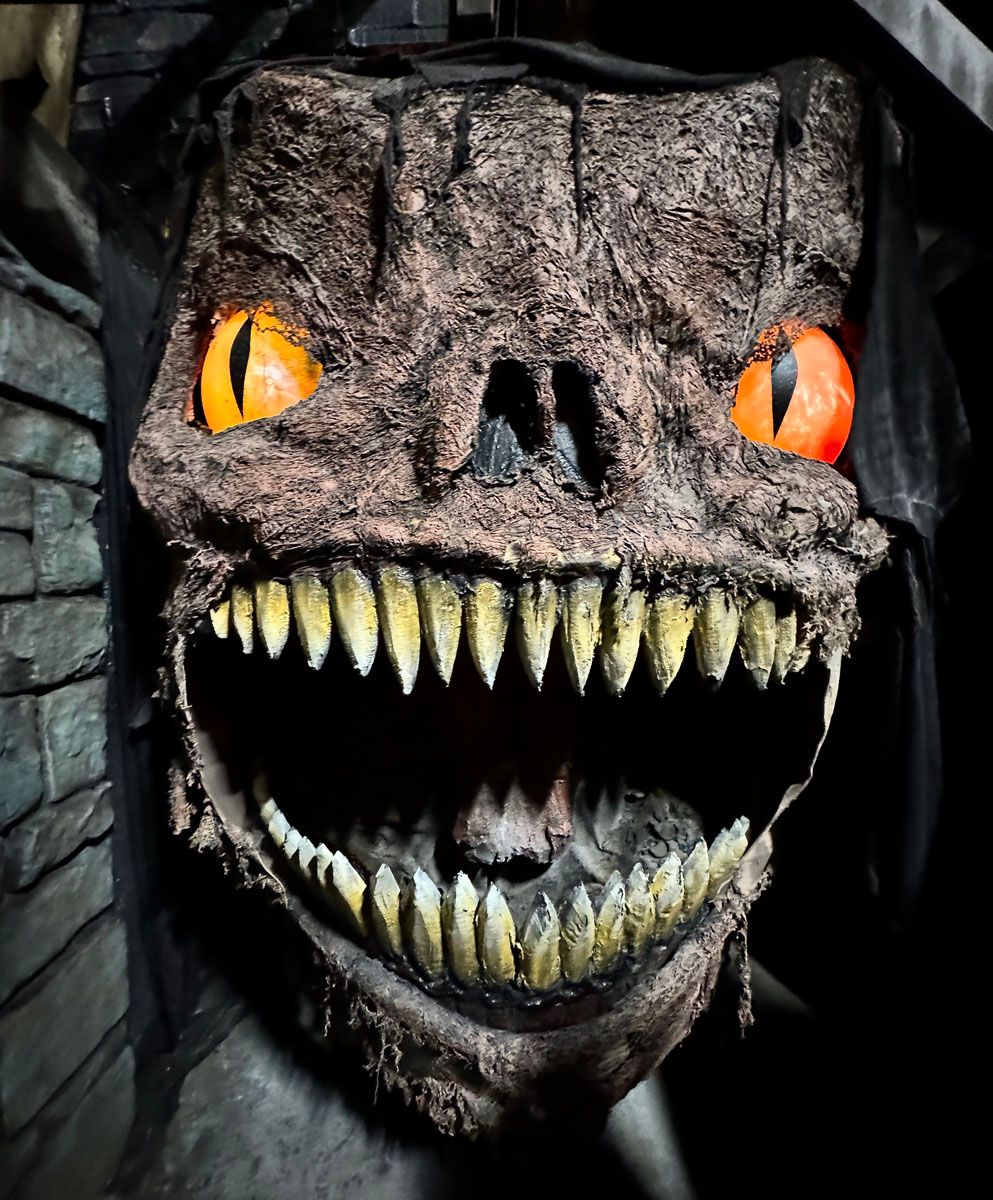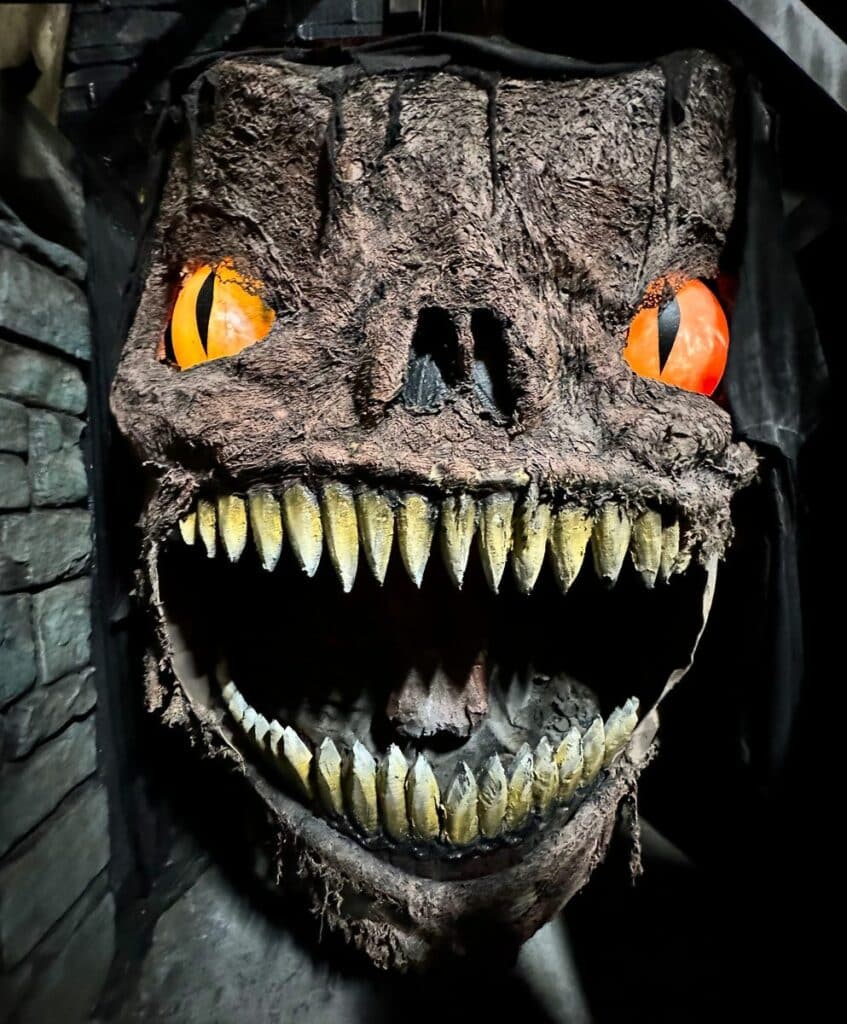 Visit Netherworld Haunted House this fall to experience two brand new haunts, Primordial and Cryptic Charos, during the 27th season of screams. In addition to the haunts, there are tasty treats, photo ops, five escape rooms, the Museum of Monsters, roaming creatures who are (usually) more than happy to snap a selfie with you and more! Tickets are sold at escapethenetherworld.com.
Celebrating Halloween with your furry friend? Mark the special occasion with a memorable photo shoot at Brook Run Park in Dunwoody on Sunday, October 15, from 3:30 p.m. to 5 p.m. Fifteen-minute photo slots cost $20 and all proceeds go to benefit The Brook Run Dog Park Association.
Registration is now open for Suwanee Wine Festival's Spooky Spirits 5K on Saturday, October 14 at 11 a.m. For the third year in a row, the Spooky Spirit 5K offers a cocktails and costumes twist on the traditional 5K race. This timed Peachtree Road Race-qualifying event is fit for anyone, whether you are a competitive runner trying to beat your personal record or you're just looking to sip and stroll with your closest cocktail-loving friends. Prizes will be awarded after the race for the most spirited costumes, so come dressed in your most festive running gear!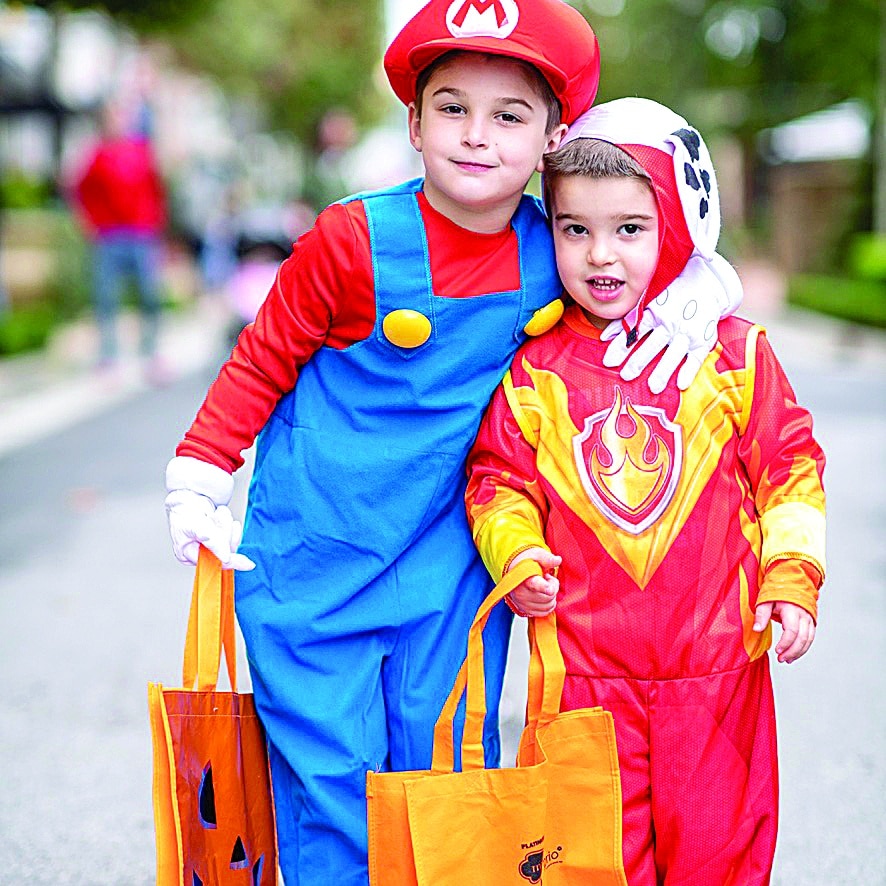 Start your Halloween early at Railyard Halloween in Loganville, Georgia on Saturday, October 21, starting at 4 p.m. The evening begins with Trick-or-Treating followed by live music, a scavenger hunt, a bounce house, a costume contest and a movie on the lawn. Adults can skip the tricks and check out the Small Business Vendor Market.
Ghosts, goblins and goodies, oh my! Kick off Halloween early and collect all the treats from participating retailers and restaurants. The Forum will host Trick-or-Treating on Sunday, October 29, from 11 a.m. to 1 p.m. Plus, enjoy face painting, balloon art, costume characters and more family-friendly fun.
The Forum will also be ringing in the holidays during its annual Tree Lighting event on Saturday, November 18, from 5 p.m. to 7 p.m. Celebrate the arrival of jolly Old Saint Nick while the whole family enjoys festive entertainment, family-friendly activities and more.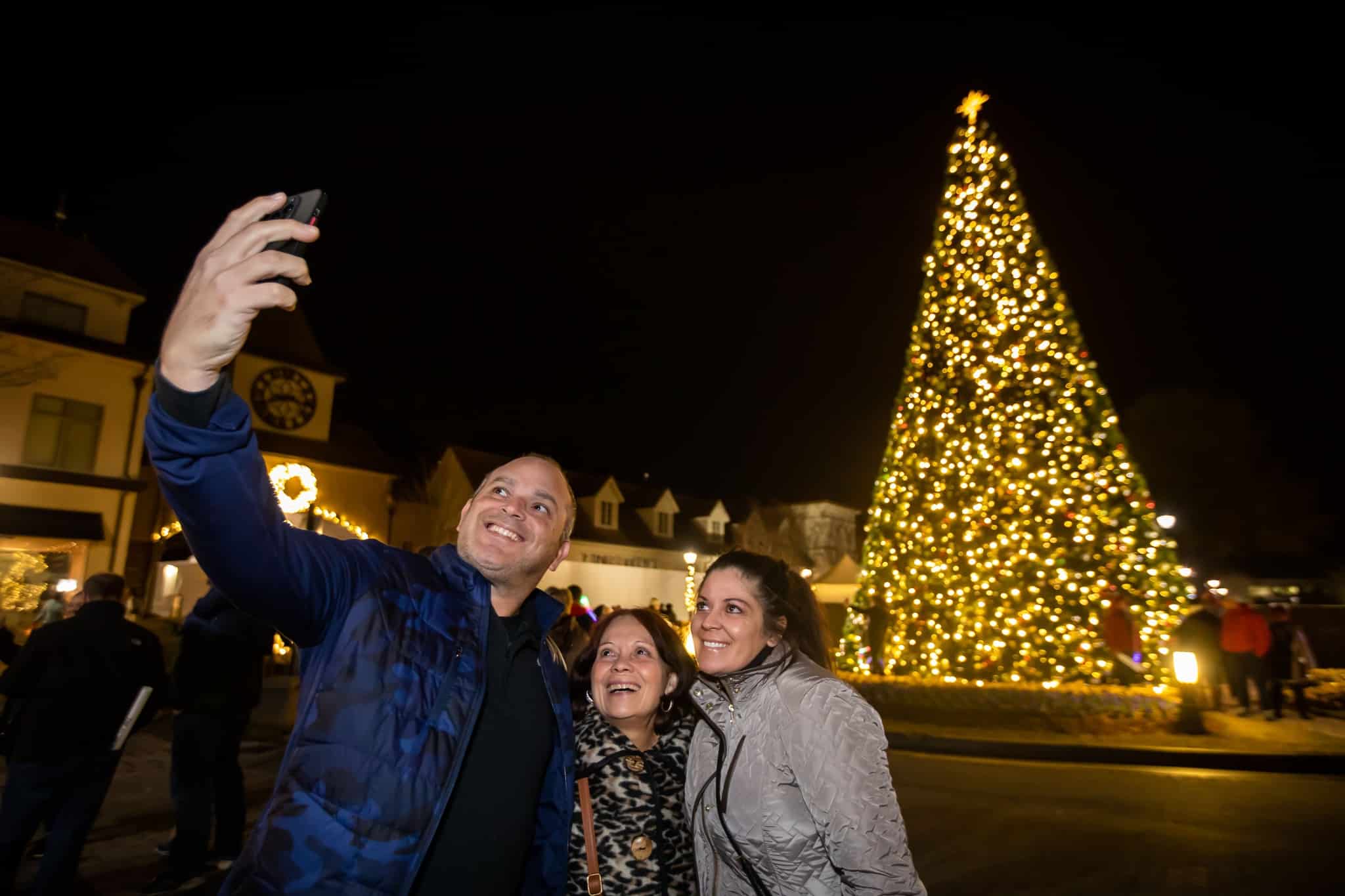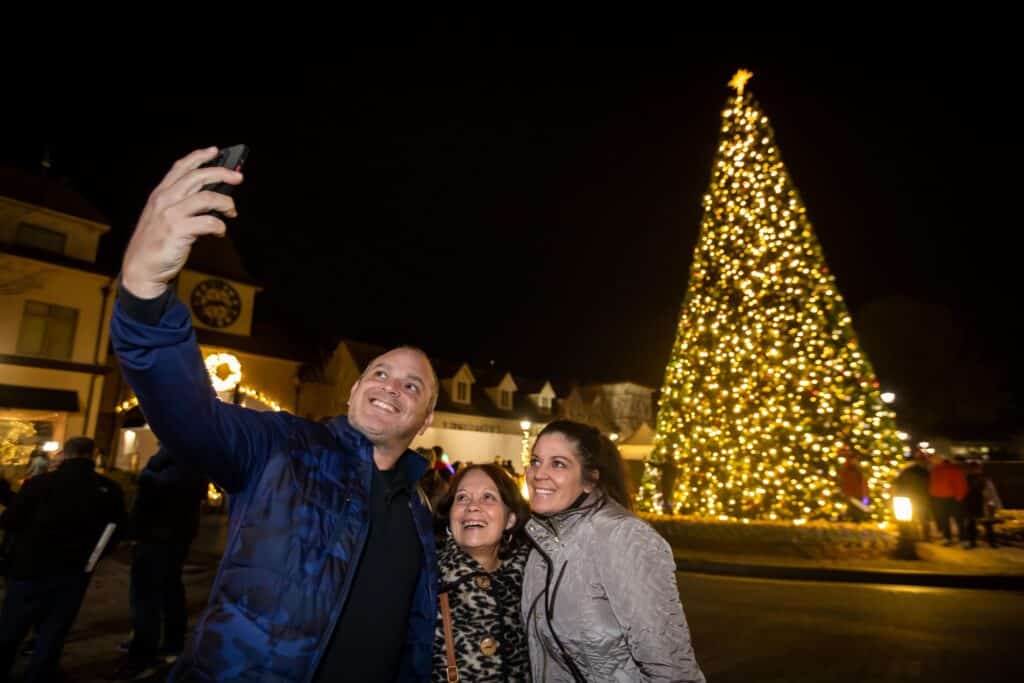 Stop by Unity Atlanta Church for even more trick-or-treating with a special Trunk-or-Treat event on Sunday, October 29, starting at 1 p.m. Trunk-or-treating is a community-focused alternative to traditional trick-or-treating. Adults decorate their cars with Halloween themes and gather in a parking lot. Kids then collect candy from car to car while adults mingle and enjoy the festive atmosphere.
Lionheart Theatre presents Bewitching, a captivating collection of Halloween and horror-themed short films! Running from Friday, October 6 through Sunday, October 15 at the Lionheart Theatre, the shows are scheduled for Fridays and Saturdays at 7:30 p.m. and Sundays at 2 p.m. Don't miss out on opening weekend where downtown restaurants are serving fantastic specials to satisfy your hunger before the show.
ART Station in Stone Mountain is hosting the 38th annual A Tour of Southern Ghosts. This storytelling experience showcases the best ghost tales from the South. For six nights this fall, 10,000 visitors will be guided on a lantern-lit tour of yesteryear, vividly brought to life through the grand tradition of Southern storytelling. The guided tours take place between 7 p.m. and 9 p.m. on Fridays and Saturdays for the last three weekends in October. Learn more at atourofsouthernghosts.com.
Lawrenceville is the oldest city in metro Atlanta and for many years, it was a sleepy suburban Southern town. With the growth and development of the metro area, much of historic downtown Lawrenceville was renovated at the turn of the century. These renovations awakened sleeping ghosts and sparked increased reports of paranormal activity, thus setting the stage for Lawrenceville Georgia Ghost Tours. Sign up, if you dare, for a 90-minute tour of some of Lawrenceville's most interesting places and hear the stories behind its most bizarre events. Learn more at auroratheatre.com/haunted-happenings/. Local historian Gene Ramsay will guide visitors through
Mt. Carmel United Methodist Church's Cemetery and History Tour on Sunday, October 29 at 2 p.m. Travel back in time and hear fascinating stories about Mt. Carmel and Pinckneyville's past told by an experienced guide who has lived in the metro area for over 40 years. To learn more, contact the church office at mtcarmelumc@comcast.net or call 770-449-4498.

What's Happening at Peachtree Corners Library During October and November?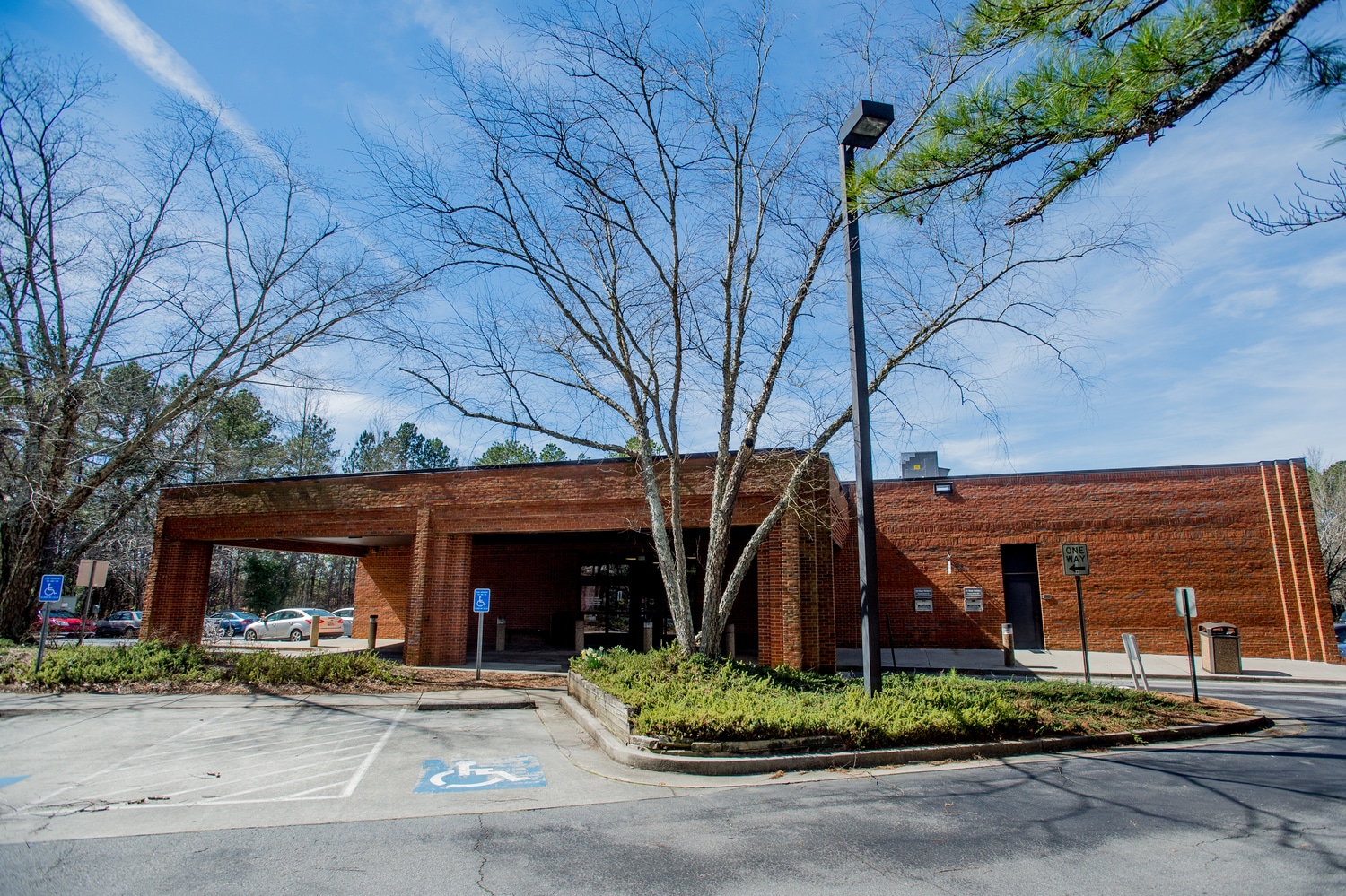 Peachtree Corners Library is bustling with activities this October and November, offering a wide variety of events for different age groups and interests. 
From toddler story times to free homework help, and hands on introductory courses on 3D printing, sewing and more, there's something for everyone. Below is a comprehensive list of events being held at Peachtree Corners Library over the next two months.
Toddler Time: Stories, songs and simple rhymes for children (ages two and under) and their caregivers.
October 3, 10 and 17 and November 7, 14, 21 and 19 at 10:30 a.m.
Preschool Storytime: Join in the fun with your preschool child (ages three to five) as we listen to stories, play games and sing songs!
October 5, 12 and 19 and November 2, 9 and 16 at 10:30 a.m.
Homework Help: Volunteers provide free homework help for students in grades K–8.
October 10, 11, 17, 24 and 25 and November 1, 7, 8, 14, 15, 28 and 29 from 4 p.m. to 6 p.m.
Bilingual Legal Resources at the Library: ¿Busca una forma para una situación legal? Visite la biblioteca en Peachtree Corners para conocer los formularios legales que están disponibles para usar y descargar para uso personal.
Intro to 3D Printing: Learn the basics of 3D Printing.
October 4, at 5 p.m., October 18, at 11 a.m., November 1, at 11 a.m. and November 15, at 5 p.m.
Children's Painting for Beginners: Learn basic techniques for painting with acrylics in a class taught by a local artist. (Register online)
Sewing Machine Basics: Learn to set up and operate a sewing machine. (Register online)
Cancer Prevention: Representatives from the East Georgia Cancer Coalition provide tips and education on lowering your risks for skin cancer.
Candy Core Sampling: Learn about the Earth's past by exploring core sampling, then make your very own core sample out of candy.
Robotics: EV3 Maze Run: Code one of our pre-built robots to follow a maze! (Register online)
Homeschool Hangout: Bats: A program for homeschoolers. Meet new friends and learn new things. This month's program is about Bats! (Register online)
Green Screen Ghosts— Learn how to shoot green screen video.
Healthy Eating/Exercising: Representative from the East Georgia Cancer Coalition provide information about the importance of a healthy diet, the importance of drinking water. and recommendations for exercises that can be done at home.
Writing Circle: Writers are invited to the circle for discussion on new writing techniques as well as networking with others.
Support for Caregivers of Cancer Patients: Representatives from the East Georgia Cancer Coalition provide tips for self-care and other resources for caregivers of cancer patients.
Day of the Dead: Learn about The Day of the Dead, a holiday that reunites the living with the dead, and make a decorated paper skull to honor the dead.
Logic Puzzles & Problem Solving: Come stretch your prefrontal cortex with some problem-solving puzzles and learn a bit more about some of the earliest logic puzzles!
Free Resources for Teen Tycoons: Are you a Teen interested in starting your own business, but not sure where to begin? Learn about free resources you can use to make your entrepreneurial dreams a reality.
Descarga libros en su teléfono con Libby: Visite la biblioteca de Peachtree Corners para aprender cómo descargar libros y audiolibros en su celular completamente gratis con Libby!
Sew a Gift Bag Tote: Learn to sew simple gift bags for any occasion. (Register online)
Native American Basket Weaving: Discuss the importance of basking weaving in Native American culture and make a small basket.
Photo Greeting Cards with Cricut: Learn to use a Cricut smart cutting machine.