King of Pops Steven Carse Keynote Speaker at PCBA's 2019 Kick-off event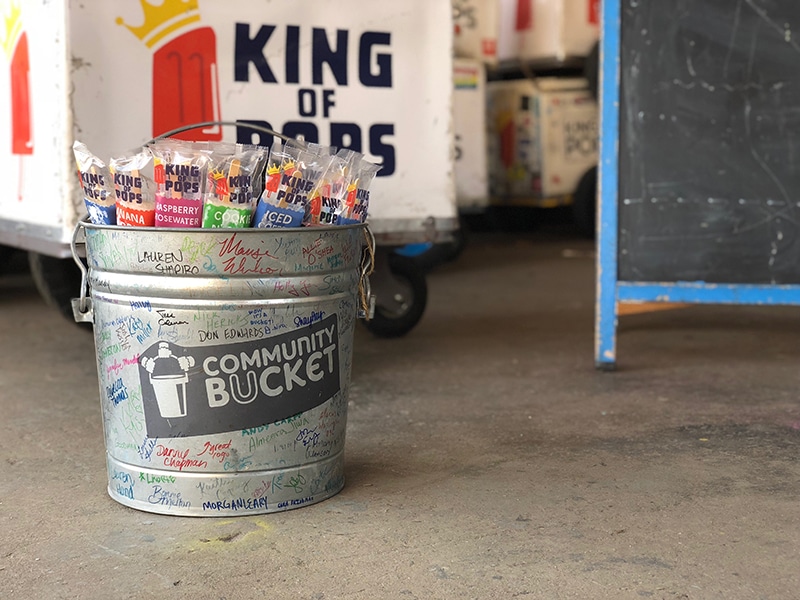 Steven Carse is the co-founder and visionary at Rainbow Umbrella – King of Pops' parent company. Steven and his brother Nick started King of Pops in 2010 with a single push cart and a shared kitchen in Atlanta. Almost 10 years later they sell pops throughout the South and their business has evolved to include Perfect 10 Distribution, Tree Elves, King of Crops, King of Compost, King of Pups,  & King of Pops Bar.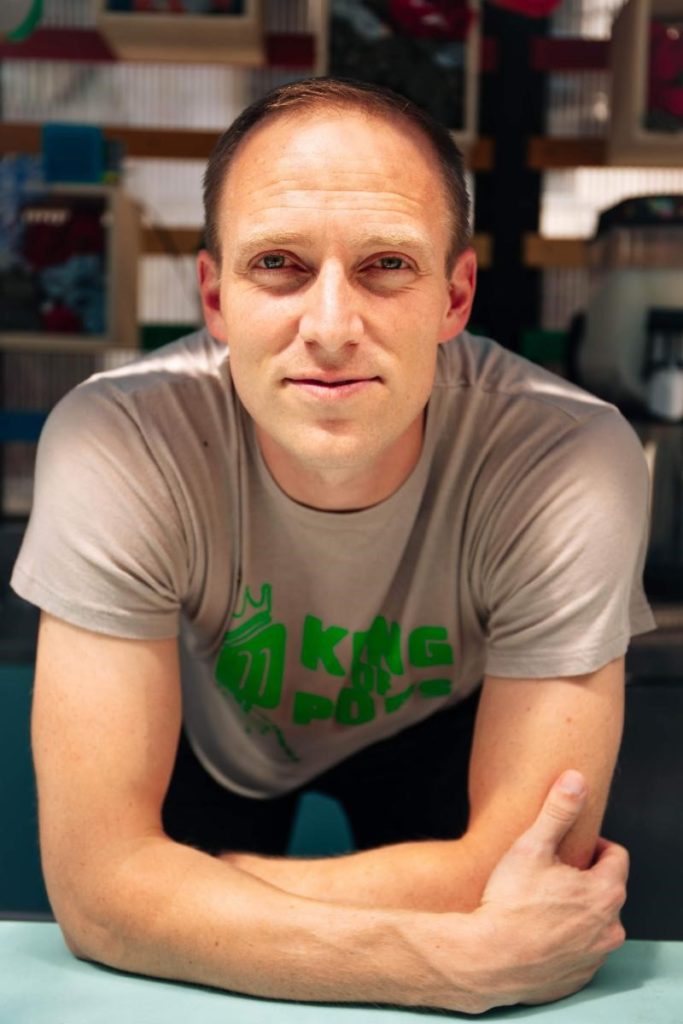 Peachtree Corners Business Association (PCBA) kick-off evening event includes Business After Hours Networking, appetizers and drinks.
Great networking event and an opportunity to hear Steven Carse, Entrepreneur and CEO, King Of Pops
"When a bad break turns into something better than you could have ever imagined."
When & Where: Thursday, January 17, 2019 5:30 – 7:30pm
Prototype Prime
147 Technology Parkway, #100
Peachtree Corners, GA 30092
Click here to Register. Don't miss special online savings for Members and Sponsors.
Atlanta Tech Park Hosts Successful ATL Cyber-Fin Global Innovation Challenge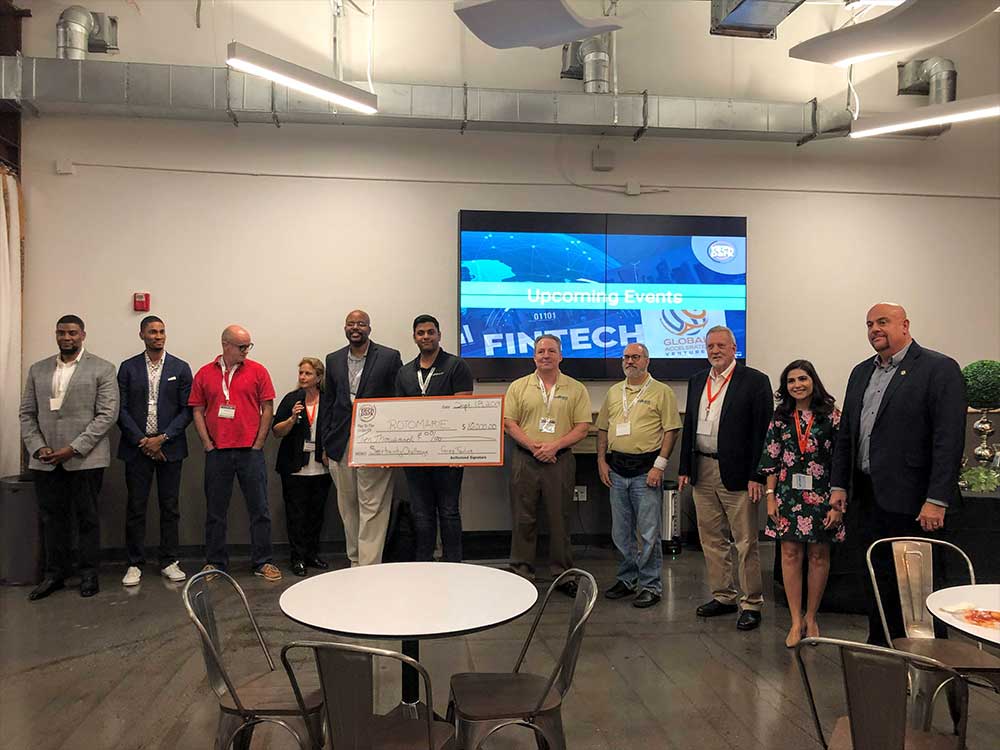 In September, Atlanta Tech Park successfully hosted the ATL Cyber-Fin Global Innovation Challenge covering the intersection of the Cyber, FinTech, and Blockchain industries. Nearly 200 executives from around the U.S. attended the event.
In her opening keynote, Atlanta Tech Park Founder Robin Bienfait said, "The purpose of the Cyber-Fin Global Innovation Challenge is for the tech talent and companies in Atlanta to get the notoriety they deserve." The metro region is home to dozens of Cyber, FinTech, and Blockchain industry leaders.
In his welcome address, Jim Senn, the Founder of the Georgia FinTech Academy, highlighted six major FinTech and banking companies that are headquartered in Atlanta and reiterated how 70% of companies that process global credit and debit transactions are located in the state of Georgia.
A majority of the speakers and panelists discussed the importance of Cybersecurity in the FinTech space and what their roles and insights are to achieving stable growth while also setting the pace and approaching innovation with originality as well. Robin summarized the day's main takeaways well when she said, "Cybersecurity is the underlying foundation for all successful tech businesses now and in the future.
After the content portion of the day was over, it was time for the highlight of this year's event: the Sertainty Data Security SDK Challenge. Roto Marie was awarded the $10,000 grand prize for his data security customer use case around safety recalls.
The entries for this year's Sertainty challenge was so stout that the panel of judges, led by Atlanta Tech Park Founder Robin Bienfait, awarded multiple participants with cash prizes as a result of a 3-way tie for second place and a 2-way tie for third.
In response to the overwhelming success of the inaugural ATL Cyber-Fin Global Innovation Challenge, Atlanta Tech Park is thrilled to announce the 2020 event dates have been finalized. Next year's event takes place September 15-18 at Atlanta Tech Park once again. A major keynote speaker and sponsor are already confirmed and will be announced soon.
In continuation of the Cyber event series, Atlanta Tech will also host the ATL Cyber-MedTech Global Innovation Challenge from April 27-29, 2020. More details will be announced soon.
ABOUT US: With more than 75+ companies in residence, Atlanta Tech Park is a technology accelerator in Peachtree Corners, GA. The facility features boardrooms, conference rooms, a video podcasting studio, hot desks, private offices, 600+ person events space, and 100+ person auditorium. Membership and insider information can be found on www.atlantatechpark.com. Please follow us on Twitter at @107ATP and on Instagram at @atlantatechpark for the latest news and updates.
Capitalist Sage: Creating A Solid Foundation in the Beauty Industry [Podcast]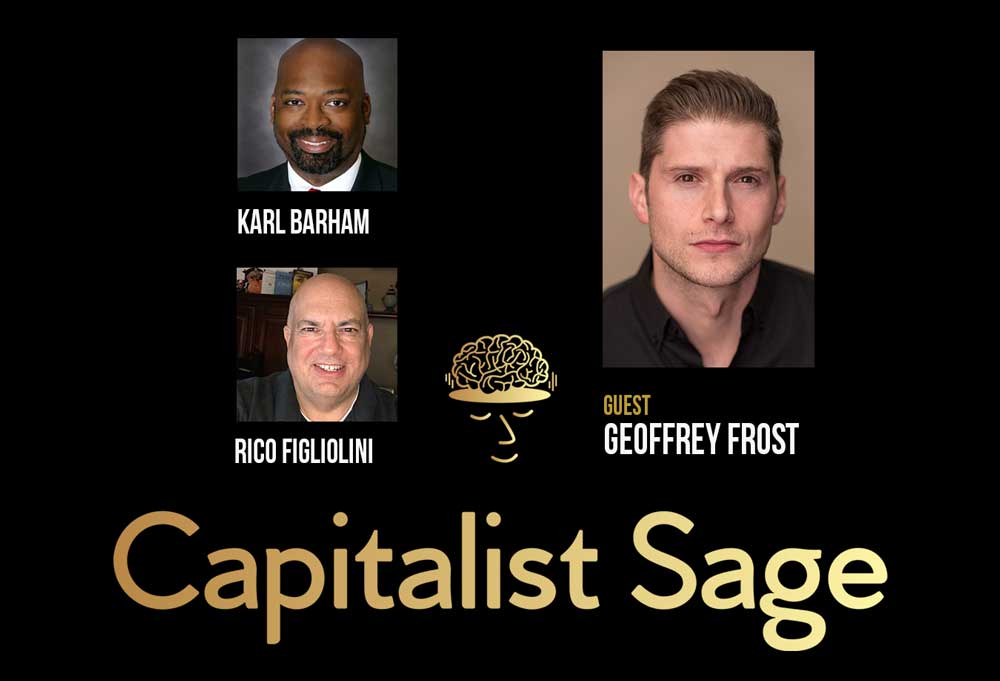 Working and owning a Beauty Industry Business has its challenges and its own ups and downs. Geoffrey Frost, our guest on today's episode of the Capitalist Sage, has gained wisdom through his experience in this trade. Join Karl and Rico as they chat with Geoffrey about what it takes to have a good team, manage your business, and ultimately keep your clients happy.'
Resources:
Frost Salon
(770) 680-4549
FrostSalon@gmail.com

Social Media
Instagram: Frost.Salon
Facebook: https://www.facebook.com/frosthairsalon/
"I've heard this before for many people and it's really true. Culture in a business happens in any work environment whether you like it or not. So you better take an active role in shaping that culture otherwise, you know, your culture could be defined by disgruntled employees in your back room.

So you just have to be really mindful of that. We knew obviously there's all the logistics of contracting and financing, and certainly we'll talk more about that. But we knew we'd have to build a solid team where everybody's got a nice shared vision together and you're all working to a common goal."

Geoffrey Frost
Karl: [1:11] Welcome to the Capitalist Sage Podcast. We're here to bring you advice and tips from seasoned pros and experts to help you improve your business. I'm Karl Barham with TransWorld Business Advisors. And my co-host is Rico Figliolini with Mighty Rockets Digital Marketing and the publisher of the Peachtree Corners Magazine. How're you doing today Rico?
Rico: [1:30] Hey Karl great week. This is a good time to be podcasting.
Karl: [1:33] Oh, absolutely. Lots of fun things happening. Why don't we start off by introducing some of our sponsors today?
Rico: [1:40] Sure. I want to let everyone know where we are first. We are at Atlanta Tech Park in Tech Park. in the city of Peachtree Corners. It's a great space that you can come to. If you' a midsize or its startup company or a company going through the acceleration phase. Robin Beinfait who started this company, this place actually, is a workshare place with a lot of bells and whistles including being able to meet venture capitalists learn from other startups and such and also for those people that want to come here and use the space as event space, also. This is a great place for that. So let's take part. This is their podcast studio I want to thank them for that.
Karl: [2:23] Absolutely. Just a couple cool events that are that are coming up. Asian Film Festival is starting off on October 11. They're also going to have several events in November that's also coming up on the schedule. Look forward to North Atlanta Technology showcase and a couple other cool events. Check out their website if you want to see some of the events that's happening at Atlanta Tech Park. The North Atlanta Tech showcase going to be on November 14th, actually. So another place to see the new technology companies that are happening here.
Rico: [2:59] It's amazing how this place has been used, the Atlanta Asian film festival is the largest in the Southeast that's being done. It's going down right here. Our next sponsor is Gwinnett Medical Center they've just opened up about three-four months ago and they have opened the GMC Primary Care and Specialty Center so you can go there and see a primary care doctor and also get your mammography done and your X-ray done right on site and recently Northside Hospital just bought them up. So they're part of that hospital system as well there. And they're on Peachtree Parkway, you can find more information at Gwinnett MedicalCenter.org/ptc
Karl: [3:43] Fabulous. Well, I'd like to introduce today's guest; Geoffrey Frost who is owner and stylist of Frost Salon located right here locally and Peachtree Corners inside of the Ingle's Shopping Plaza. So if you ever go by Ingles, you could see the salon there. We're going to talk today about growing and starting a small Salon Beauty business in particular. Just learn some insights around that. How are you doing today Geoffrey?
Geoffrey: [4:12] Doing great. Thanks for having me.
Karl: [4:13] Oh, thank you for coming and joining us. A lot of times, people talk about large technology business and so on but people would be surprised to know that one of the biggest industries, especially when it comes to small businesses, are in Beauty care. Whether it's hair salons, nails, eyebrows, waxing. It's one of the largest segments of the market especially dominated by small businesses. We thought it'd be great to talk a little bit about what it's like to start up a business like that and some of those things. But why don't we start off with you introducing yourself to us a little bit, tell us a little bit about yourself.
Geoffrey: [4:50] So I'm originally from Atlanta, Georgia. I was born and raised here. One of the natives. Yeah, how many Georgia peaches are around here. Everybody's a transplant it seems. But yeah having lived here my whole life watching the city just blossom and grow and get bigger and bigger. I met my wife not in Atlanta, I actually met my wife we can get more into that later, but I met her in London, England and we did a long distance before she came here and together we live in Peachtree Corners. We've lived here since we've been married we're about to celebrate our 10-year anniversary. So Jen is a very talented stylist and just an even better person and then together we have four children. We have two boys and two girls and so we're very much ingrained in the community. Our kids are in the local elementary school. We have our younger two in the local preschool and between church and sports and just socializing and we're definitely a family full and on the go for sure.
Karl: [5:54] And tell me a little bit about starting up your business.
Geoffrey: [6:00] Yeah. So like I said my wife and I met through the hair industry, so I used to work as an educator for a hair product company and to give you a little more background, my father was a hairdresser. He owns a salon. His salon is in Dunwoody and I used to work with him for years before we opened our salon here in Peachtree Corners. But doing education for a hair product company and what that entails is going to trade shows or even in Salon classes and sharing inspiration, whether it be hair cutting, hair color and just kind of keeping your finger on the pulse of what are the new trends and what are the foundational principles that always need to be hammered home. But through that process it was interesting. I got a chance to go into some really cool salons, you know some not so cool salons. So you get a chance to see some really nice working environments and you can, you know start to sow that seed. What kind of salon would I want to have when the time comes to do it? But obviously I gained an incredible amount of confidence being able to share that vision, that dream with my wife, so it's not just on my shoulders it's on hers. So it's nice if you're an entrepreneur to have somebody really close you can trust.
Karl: [7:12] Absolutely. I know when couples are in the same industry, they can understand and empathize with you know, things that are going on at work and so on and going on with the business, so that must be a huge. How did she help you with the business?
Geoffrey: [7:28] Yeah. So we always had an idea of what we wanted to do and it's nice to have that check and balance by somebody who really knows the industry. And so we knew how important it would be. I mean there's the financial component of course, but we knew how important it would be if we're going to do this because obviously you can make a great living being a hairdresser working for someone else, not be an independent stylist, and rent your chair and you can make a great living that way. But we knew if we were going to do the salon ownership and build a team that we had to really just have our ducks in a row on what kind of, what kind of employees do we want? What kind of bosses do we want to be? I've heard this before for many people and it's really true. Culture in a business happens whether you, any work environment, whether you like it or not. You know, so you better take an active role in shaping that culture otherwise, you know, your culture could be defined by disgruntled employees in your back room. So you just have to be really mindful of that. So we knew obviously there's all the logistics of contracting and financing, and certainly we'll talk more about that. But we knew we'd have to build a solid team where everybody's got a nice shared vision together and you're all working to a common goal.
Rico: [8:54] You know it's interesting to me, it's the way you were describing. I keep thinking of the restaurateurs I know. Yeah, and they're all like, they're looking at other businesses before they start their own. And they're trying to figure out, "Oh, do I want to be like that, or do I want to be like this."
Geoffrey: [9:08] A lot of blueprints on napkins.
Rico: [9:10] That's right. Yeah, and not only that, you're talking about culture. In a restaurant there's the front and the back end, right? The kitchen side and then you get the service side and sometimes they compete with each other. But in a hair salon you're all up front. There's no backside for that. So I can see how a culture could be taken over by employees, of their disgruntled, or if the team leaders are not strong enough to do that, but it's cool that you're working with your wife like that.
Geoffrey: [9:36] Exactly. We love it. We work well together.
Karl: [9:38] If you think about it, so in the restaurant like you mentioned in this. In principle, you're providing a service. And to provide this service, this is one of the industries that I'm going to safely say might be Amazon proof. I don't think that they can dominate that industry from the staff delivering that kind of service.
Rico: [9:58] They can't drone delivery.
Karl: [9:59] They can't drone delivery their hair. But the nature of it, people are so attached to their stylist. They tend not to jump around, they tend to kind of follow someone. If their stylist move, they move so finding the right people and keeping them motivated and happy. It seems to be really an important part of that industry. Anything that you've seen in the industry that's shifted and how you attract and retain stylists? Because that seems to be an area where, especially in a low unemployment time like we're in now, that seems to be a challenge.
Rico: [10:37] No, attracting a strong stylist and building a strong staff is really, I mean if you ask salon owners and I would imagine across generally beauty business or other service industries. Staffing can be one of the biggest challenges just finding those right people that fit that culture and what we're talking about. And it's always up to, where to find good people, what can I do? But I think you've got to almost start with the client in mind and one thing that we've done is we've essentially tried to identify who is our ideal client. You know, they're all not going to be the same but just a range. So what is the age range? Do you want to specialize in, do you want to be known as the person who does great color? Do you want to work with women between a certain age? Just knowing exactly who that perfect client is for you and then shaping your staff around, can they meet that need? So one of the biggest things that people in our industry specifically do is, is where's the education for stylists happening? It's happening in hair schools. And so you've got to get your foot in the door. You've got to go in and offer yourself that you'll do a free class and we're always looking for people to come in and do that and you can start to sow that seed that you might be a cool place to work and you might have something more to offer than just a chair.
Rico: [12:04] So I wonder for stylists what are some of the things that help the more successful stylist really earn a great income? Is it technical skills? Is it people skills? What have you seen is the thing that helps folks that stand out? The ones that you've seen that just stood out?
Geoffrey: [12:23] That's a good question because there's a lot of different answers for it. And I've seen some people who have the ability to make amazing connections with individuals so much so they almost feel like family, the closeness. And there's been times I've seen really I would say mediocre hair being done by that person. And it's amazing how much somebody's willing to look over from a skill standpoint because they've made that connection with people. I'm sure you guys have bought something from the salesperson because you really like them and you maybe look back and think I probably didn't need that product, but boy they sure were great. But with that said, the… I think when you look at the actual aspect of doing hair or doing anything that is of a trade because let's be honest. We get our license from the state of Georgia, the same place an electrician or a plumber gets their license, same office. So it's very much a trade and that is kind of a hot topic right now in discussion circles, but there's an artistic component and there's a technical component. And to be artistic you have to be technical. Some people choose to stay in that technical zone, but there is no way that somebody can be a successful hairstylist without some nice balance and combination of technical foundations and then expanding on just personal artistry. But at the end of the day the big black eye with our industry has always been are we professional? Do we present ourselves professionally? Are we on time? Are we reliable? And I think for a truly successful person or industry, they've got to be able to start with that as a foundation, then build the technical foundation of hair cutting or hair color, whatever service they like to provide And then let the artistry kind of bloom after that.
That's when you really see somebody kind of have it and that's more innate.
Rico: [14:24] Do you find more, you were saying about teaching and schools, and that makes sense to me because then you're finding talent that's young. That's already not out there, maybe biased for some reason.
Geoffrey: [14:37] Yeah. Or bad habits already.
Rico: [14:41] So you find someone that's maybe talented you could see that talent then and then you just have to bring them up. Is that a better choice?
Geoffrey: [14:48] Yeah, there's no doubt. There's many people in my industry that have said and written really inspirational things. But one of those was build a star not find the star and it goes back to the culture thing. You bring somebody in, they could have a little bit of a skewed view from somewhere they worked or like Karl said, they may be using techniques that don't really aligned with end results that you'd like. And it's a lot easier to build somebody from the beginning than it is to deconstruct and reconstruct, you know.
Karl: [15:21] So I got, I'm curious then why do most business owners avoid that building, recruiting. That so many love to you know, get folks to switch over and that. But that building, what did it take for a good salon owner to be able to build somebody. Give us some examples.
Geoffrey: [15:46] It's a good question. I think it's intimidating to bring somebody in. I think sometimes for a lot of business owners there's a little bit of fear. Then maybe that person has got some experience might, may not look up to them with revering eyes as much as a new person. They may come in with their own attitudes, but we've always thought if we found the right person. Now, the term would be like a senior stylist, somebody who you could really trust to do good work that does not want to manage administrative costs and overhead and things like that. Somebody who justs want to do some good hair, kind of clock in and clock out, and build those relationships and just like I said do a good job. I think a lot of businesses struggle with that because I think they could be a little threatened by it. But it really does take the right person. I mean our industry, the hair industry's got some characters in it for sure. As you could imagine, you know, there's many times where somebody says, "Oh you like working in the hair industry?" I'll be talking to like a male client and, "Oh I used to date this hairdresser. She was crazy" You know? So there are some stereotypes that need to be broken, I think. But yeah, you're attracting a group of people that generally are very social. They're very creative so they could be a little bit out there and from an artistic standpoint. And I think it's almost a requirement that you have ADD like it's, everybody's got this energy. I'll be honest. A lot of hairdressers are typically, were not great students because they prefer to learn in a more hands-on way. And their connection to the world is much more artistic and social. Not so much the you know, sit down, read the book without any distractions. You know, crank out math equations. Those people belong in an engineering program or something like that, but you don't want your hairdresser to have that personality. You wanted them to be funny.
Rico: [17:32] If I had hair. I've wanted someone that would, when they put their hands in my hair and it's like they're molding it almost, right? You think of clay and stuff like that, you'd want that beauty to be able to come out.
Karl: [17:46] I wonder if the model would be more like in the music industries and artistic. So if you're managing a group of stylists that are talented. They've got these A and R guys in music that develop artists they take them and they've got some, they could sing a little bit but then they craft them. They send them to the training school, teach them the dance steps put them into school with different producers and they treat artists in a different way, manage them to be successful. I wonder if some salon owners treat stylist less like artists, more like, you know, maybe a group of accountants and that's what creates these toxic cultures that sees that turnover spinning. You know, have you seen that?
Geoffrey: [18:34] Yeah, no, I think that's a really cool comparison. I've never thought about it as it relates to the music industry. We used to go get lunch. We did a hair show and a group of us might break away from model prep and go to a restaurant and get lunch and you know, the hostess would be like, alright, you guys are either in a band or you're hanging out, I don't know. We do hair. Well, okay, that makes sense, kind of a motley crew of sorts. But, I think that's a really good comparison. I think that does make a lot of sense with the music comparison because you know, if you get too stuck on policies and creating the structure, then you're kind of the antithesis of who you say you're attracting. You want to attract, kind of free thinking artistic people, and just let them know, "Hey, we're going to take care of some of the boring stuff. The accounting, payroll kind of stuff, you know, but you make the connections. You create art. And we just, you know, require this much professionalism."
Karl: [19:30] And yeah and to dismiss the myth that stylists maybe can't be professional or artists can't be professional. You ever look at any of these documentaries on these musicians, how they train for a show. They have to show up on time to train for… It's not about the ability to do it. It's creating an environment that artists can thrive. So they'll bring the structure and the dedication and professionalism. But what I think it is, is figuring out the stuff that stifles their creativity and removing that and allowing that to be able to be there.
Rico: [20:05] Isn't it a bit of a fine line too, because obviously you're renting a chair to some degree, right? They're independent contractors. So you..
Geoffrey: [20:13] It's either that or commission.
Rico: [20:15] Or commission. In either way, though they're still based on the revenue that they generate. Yeah, right. So there's a little play that you have to have in there you and the whole team cohesion of a company and then the fact that they're individual players to some degree.
Yes, right. So, how's that work with the balancing of that?
Geoffrey: [20:35] No, that's an interesting take. There is a balancing act because I think the establishment of you know, you're on time, you're prepared. We do a couple of things with our staff and we strive to be perfect at it and it's something that we harp on quite a bit but we try to be really diligent note takers. And so, you know, if you come in and you get a service done, we want some good notes on that. What if that person ends up in a different person's chair? What if they walk in? How embarrassing to walk up to the front and be like, "Hey are you know, hey, are you with me? I'm Geoffrey, I think I'm supposed to cut your hair today." It's like, "Yeah, I'm that guy whose hair you cut like six weeks ago." You're like, "Oh no. I remember you. I remember you." And you're trying to look for some clue where you can get, like a glimpse, where you can jog your memory. If you have some notes if you say this person's married with a couple kids and maybe you have a child in the same class together. The second you read that you're going to remember your whole conversation with them. And so I think creating little procedural things that the whole staff is doing, it creates some consistency in cohesion. But then you know, I was talking about, you want your hairdresser to be enthusiastic or funny or energetic. I referenced my dad earlier. My dad has been doing hair for over 40 years. He's as talented as any hair stylist anywhere and he is very calm. He's very soft-spoken. He has six sons so he's very patient but he has this disposition about himself. Well, the people that sit in his chair, they like that. That's what they expect and that probably is why they keep coming back because you know, maybe their hyped up hairdresser in the 80s was just too much and they found Robert and he's so calm and it's like, oh that's a relaxing time. I get to go get my hair done. So, you know, it takes all different personalities. So you're not bound. Yes, you're bound by some of the procedural things but no one's telling you how to behave or the line of conversations you're supposed to have. You get a lot of leeway in making the connections how you want to make them and when people keep coming back to your chair, then you know that you're being authentic to who you are for sure.
Karl: [22:51] I wonder around the question is you asked around the different ways of compensating stylists. So there's the… If you could explain for folks, there's booth rental. There's commission, there's salary. What are the different ways and what do you see trends happening in that and why people choose one versus another?
Geoffrey: [23:08] Yeah, Clayton Christensen wrote the book Disruptive Innovation. I'm sure everybody listening to this has either heard of that or read it, as well as you guys. But the disruptive movement in our industry is the emergence of Salon Studios. So you rent an individual room similar to the office environment that we're in here, which is you know, very state-of-the-art looks really cool and modern. Stylists don't have to worry about the overhead. They can just go right into that. But you know that may be good I think for individual people and it may really work for certain people situations. In the long run, I don't know how good it's going to be because it creates a much more individual mindset and there's a lot of strength in numbers. And so that's one thing that's really changed a lot. That's a big change. But when it comes to compensation in a traditional salon where you have multiple chairs in there. Booth rent would create a, our independent contractor, independent stylists, would create a rate typically a weekly or monthly rate for how much the chair is and then they're responsible for scheduling and providing their own products. But in a commission structure it goes back to what we're trying to build at Frost Salon. More cohesion with the team, sharing supplies, you know, doing large orders and there is power that comes with that. You can leverage some better rates. You can do different things when you're ordering large amounts, you can share education and I mean that's really the gateway to staying fresh. There is a burnout rate for people in our industry and I don't think people burn out of doing hair. I think they just work too much and it's just too monotonous. And so I don't think you hit a magical point where I've done so many haircuts my head's going to explode if it's the same thing over and over again. So when you are buying as a team you can get an education from color manufacturers, manufacturers who make scissors, things like that. I mean they're looking to push their product and they do it through education. That's how my wife and I met working for a product company doing education. And when you're an independent stylist, you really have to be on top of that. You have to really fight the… It seems like a lot of people that go independent. They kind of flat line. They don't grow or continue to grow which is fine that may be enough compensation that they need. But really the real growth happens, I think with the team.
Karl: [25:41] I notice some salon owners choose to reduce the hours for you know, again, think of that artist mentality. They might work for days instead of five days or have schedules so they have more flexibility in their schedules. They're not working to limit the burnout for folks. The other part what we've seen in the salon lofts is folks go into it for a while and they tend to go out because you know who backs you up when you want to go on vacation if something happens, there is no support system in it. So it's good from overhead. You have independent control of things. But your challenge could be, if there's any disruption, anything happens there's no support behind you to take care of your clients. And the second a client tries someone else you risk, they might choose to switch.
Rico: [26:36] An opportunity. There's an opportunity for loss or gain, it just depends on the person who just walks in.
Karl: [26:42] So if someone were to bet on it, you know going into this industry instead. There's a lot of folks that come to us and their investors are looking to start in the industry. Any advice you'd give to someone that's thinking of whether starting fresh or acquiring into a salon that they should consider?
Geoffrey: [27:03] There's a few things. I mean getting to know the individual stylists that are in a salon. Like I said, they can be kind of eccentric. So that's that's a big factor, but I think too, having a knowledge of the actual technicians in the hair industry. There's a shortage of hair stylists. So there is, there are not enough hair stylists to meet the demand that is out there. And to be honest that's evident by the fact that some salons charge quite a bit of money and the results are okay. They may be good but not great, you know. And it's a supply and demand thing, you know. It's not that people are daring you to say, we'll go somewhere else and get something better. But unfortunately they look like there are a lot of salons out there but a lot of salons are not fully staffed and if you go to hair schools, a lot of people that go to hair school, they don't always end up staying in the industry for a long time. There's a big misconception in our industry. Sometimes you may have a kid that says to the parents. I think I want to do hair. You know, I'm not sure what I want to do. And you know, I've heard things like, "Well you know, but you're really smart you could go to college." You know, and it's like this misconception that you don't have to be an intelligent person to do it. I think trades are are amazing alternatives to colleges. You look at college debt that people incur with, you know, getting degrees that are don't necessarily translate to well-paying jobs. But I mean just set that record straight hair dressers can make great money. They have an incredible amount of control over their career. Like you said, the flexible hours. My wife, like we said, we have four children. She's able to juggle a busy part time career as a salon owner and as a stylist behind the chair, but then also has that flexibility to kind of schedule her appointments and come and go. Most career paths don't allow for that flexibility with that same rate of return. So it's one of those things you can make great money in a trade. You can make great money in being a hairdresser. You can have a great sense of accomplishment and a creative outlet but there's a lot of misconceptions about that. I think a lot of a lot of people talk a big game when they say, oh, you know, why not explore something outside of the college realm, but you know, maybe hairdressers perceived a rung too low for their own child or something.
Karl: [29:27] Well, that's a good point. Well, thank you very much for sharing some of your experience locally. Geoffrey, why don't you tell us a little bit what you might have, you know going on and how can people reach you and find out more about you and Frost Salon.
Geoffrey: [29:45] Yeah. So Frost Salon like you said in the beginning we are in the Ingles
Shopping Center, right at East Jones Bridge and Peachtree Parkway and the salon's number (770) 680-4549. Our email is FrostSalon@gmail.com. Pretty straightforward but most people find us we look at our analytics, most people hop on Google. Search us and press the call button so you can ignore the phone number and the email. As well as our Instagram, is Frost Salon as well as Facebook. I think there's some underscores or a dot somewhere in there but…
Rico: [30:18] Your Instagram is actually Frost.Salon.
Geoffrey: [30:21] There's a couple there. It's funny, there's a couple other Frost Salons in America. But I venture to guess they thought it sounded cool. Yeah, even if I wasn't first, it's actually my name. So I would like to think that I get dibs on it, but.
Karl: [30:34] Absolutely. Well we want to thank Geoffrey Frost for joining us here. He's a local citizen and lives here in Peachtree Corners and operates a small business and we really appreciate you coming in and chatting with us a little bit about the beauty. We learned some interesting stuff about, you know, if you think about it, it's really a people business at the end of the day. And being able to attract and build that culture that stylists would appreciate it really what probably drives the business in the long term. So thank you for that.
Rico: [31:10] Thank you Geoffrey.
Karl: [31:11] We'd also like to thank Atlanta Tech Park for hosting the Capitalist Podcast. Great space for folks, entrepreneurs to come and build their business and network with folks and use some of the facilities here. So we appreciate them for being our host. Rico what else we got going on over the next?
Rico: [31:32] Peachtree Corners magazine is out already. So in the mailboxes by now.
Karl: [31:41] Great job.
Rico: [31:42] Yes, thank you. And it's been fun putting it out, this issue, but it's already gone from some places. I was at a place this morning, they had one copy left and I was at a few other places yet. And it's already gone, which is a good thing. But now I have to restock those places. But the next issue we're working on is 18 under 18. So 18 kids under 18 years of age that have done great stuff in their lives so far. I want to share that story in the next issue. So that's the december-january issue.
Karl: [32:10] What are some of the topics in this issue that you feature?
Rico: [32:13] Well, the cover story is Pets and Their People. That was part of a giveaway that we did and it had a lot of participation. We gave away Lazy Dog Restaurant gift cards and stuff. We also did Voices of Football. So we covered the announcers at Norcross and Leslie in football. We also did Great Spaces. So if you're looking for a holiday or corporate space for your party there's 14 of them that's profiled in the magazine. And online at Living in PeachtreeCorners.com is going to be a full version for each one of those places.
Karl: [32:45] I would also say check out the article about Technology Park and there's a shuttle if you drive down Technology Parkway called Ali that you can take a ride on and and it is a driverless shuttle that is now operating daily.
Rico: [33:06] From 10:00am to 6:00pm, Monday through Friday. There's six or seven stops and they're using I think six of the Quinnett Transit stops as the stops. So you'll see a little Ali sign and a little QR code. Take your phone, scan the QR code you're going to end up signing a waiver on your phone before you get onto the shuttle. But once you've done that then you can go on that shuttle anytime after that.
Karl: [33:31] Fabulous. So interesting things that are going on in Peachtree Corners and you know, just keep up with the Peachtree Corners magazine. You could also go find us somewhere on the web I believe.
Rico: [33:46] Well if you go to LivingInPeachtreeCorners.com you'll find the magazine, you'll find the podcasts for Capitalist Sage and also for Peachtree Corners Life. And one other that sort of is going to be run back up again. It's called the Ed Hour, it's about education. So then we do have another major article and that was technology in schools. This issue's really packed with stuff. What about you? What's going on with Karl?
Karl: [34:10] Well Transworld, we own and operate another local business here Transworld Business Advisors. We help people with their exit strategies from business. Whether they're looking to sell, get a value on their business, whether they're looking to buy or expand through and grow through franchising and it's been a busy time. We're adding members on the team and it's an exciting time lots of opportunities out there, especially as folks are starting to transition out of corporate. The one thing that we've been running a theme around is you know legacy. When people always say I always wanted to do something. I always wanted to start a business. So we love to have those conversations with folks and help find them the right place. So you can reach me at kbarham@Tworld.com or online at www.tworld.com at Atlanta Peachtree. And reach out and we'll help you figure out what's next. So with that we want to thank everybody for joining us on the Capitalist Sage podcast. In the upcoming months we have some more fabulous guests we're going to talk with folks about the entertainment industry. We're going to talk to folks about micro businesses, small businesses, startups, ways for people to create their own small businesses and communities around Metro Atlanta and a lot more fun conversations.
More tech guys are on the slate. So really, really, having fun doing this and we look forward. You could share, find us on iTunes, on the web, on YouTube…
Rico: [35:54] IHeartRadio, Spotify, Stitcher, SoundCloud, Youtube. A bunch of places.
Karl: [36:00] So if you want to follow us on any one of those, feel free to leave a review, give us some comments and follow us and you'll get a notification every time we post a new episode. So, thank you everybody. Have a good week.
Rico: [36:12] Thank You.
Capitalist Sage: Laron Walker Scaling IoT Technology from Education to Commercial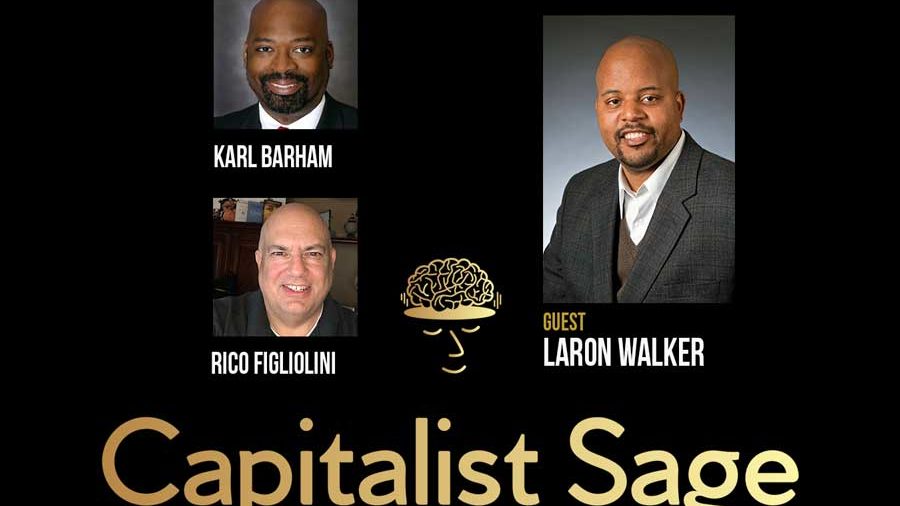 Today's kids are learning advanced technology thanks to Mantis EDU and our special guest, Laron Walker. Join Karl Barham and Rico Figliolini as we learn how our children will fill the tech jobs of the future. Laron talks about the real-life implications of learning tech-skills young and how hands-on learning is the way to a brighter future.
Resources:
Mantis EDU
Website: www.MantisEDU.co
Twitter / Linkedin: LaronAWalker
Sciberus
Website: www.sciberus.com
Facebook: https://www.facebook.com/Sciberus/
Phone: +1-404-478-2050
Podcast Transcript:
Karl [1:11]: Welcome to the Capitalist Sage Podcast. We're here to bring you advice and tips
from seasoned pros and experts to help you improve your business. I'm Karl Barham with Trans
World Business Advisors and my co-host is Rico Figliolini with Mighty Rockets Digital Marketing
and the Publisher of Peachtree Corners Magazine which is due out soon. Hey Rico, how are
you doing?
Rico [1:29]: Hey Karl. Really well, thanks.
Karl [1:32]: Fabulous. Well let's start off by introducing some of our sponsors for today's show.
Rico [1:37]: Well, we gotta say thank you to Atlanta Tech Park for letting us use their great
podcast space. They're located here in Peachtree Corners. They're a tech accelerator here in
Peachtree Corners. A tech hub offering work space, event space. In fact, yesterday and the last
two days they had Thin-Tech here. Really big financial, technology, that had former KGB Agents
here talking in one of the panels. Quite a few things going on here, it's an excellent place where
a small companies can grow. We love being here. Our other primary, if you will, sponsor is GMC
Primary Care and Specialty Center. They just opened here in Peachtree Corners. And they're
originally part of the Gwinnett Medical Center that's been bought out by Northside Hospital now.
They're part of the greater Northside Hospital set-up, so we wanted to welcome them. They're
primary care and they have specialty centers right in the mix. They have their own X-Rays and
Mammography and other technology that they can refer within the center.
Karl [2:40]: Oh, fabulous, fabulous. So as the community continues to grow, we've got a town
center, we've got medical, we've got Atlanta Tech Park. Incubators as the town keeps it up. But
following along with the theme of how Peachtree Corners is growing and technology in general,
today's guest is Laron Walker. He is the CEO of Mantis EDU. Here to talk about taking IOT, the
Internet of Things, and related technology and applying it from the space of education all the
way through commercial applications. How are you doing today Laron?
Laron [3:15]: Doing well. Thanks for having me.
Karl [3:17]: Fabulous. Well why don't you start off by telling a little bit about yourself and your
background and what led you to play in this field.
Laron [3:24]: So I'm a native Atlantan. I grew up in South-west Atlanta within a ten mile radius of
the downtown area. As a kid I was always kind of the tinkerer. You know, I had businesses
where I was cutting grass and working with things. I remember a story once where I had an old
Cable-box. This was before we had smart-homes, but I had a remote control, and the family had
no cable. So what I did was I found a bunch of lamps, I found an old fan, and I plugged it into
the back of the cable box because I knew that when you turned it on the power came on. And
thinking back around that I had one of the first smart homes. Like out of my bed, I pressed a
button and my lights came on and in the morning I turned it off. So I was always tinkering and
doing things. I attended a lot of public schools. One of the earliest memories I have around
engineering was that when you were in Middle School on the way to high schools, magnet
schools, you had to choose a career path. And so my brother attended Frederick Douglas High
School, which happened to be an engineering magnet school. Really good school. Back then,
the choice was, 'Do you want to choose electrical or mechanical?' And I chose electrical
because I knew how to play with wires. Had no clue that electrical engineering was a totally
different source. I got there, engineering magnet school, then one day somebody came by and
said "If you have a thousand on the SAT and a 3.0 we'll give you a scholarship." And that's how
I ended up at Tennessee State. So it was all those kind of happenstance-type scenarios moving
down this path. But in doing so I got exposed to a lot of interesting people. So bringing it home,
Tennessee State in a very entrepreneurial date, this is the late-nineties, our department got a
grant. The idea was that they had to teach students how to build HTML. So I literally got paid to
learn HTML and out of that project, we built the first website for the Electrical Engineering
Department in our school.
Karl: [5:12]: Wow.
Laron: [5:14]: And the rest is history. I learned about code. I realized that building and having
tech skills was a way forward, and since that time I've been really focused on; how do I take
technology and tools to build businesses around that, that enable others to have a very similar
pathway.
Karl: [5:28]: You know, back in that time in the nineties, the Cold War ended and people started
shifting out of Aerospace and mechanical engineering. The internet wasn't really a big thing
there but people were going to electrical engineering and it was more traditional. But quickly, all
of the sudden; the internet, electrical engineering, sensors. These technologies started
exploding. So if you were in that industry at the right time you were at the beginning of it when
they were just coming out with the first website like; Netscape, Mosaic, was back in eighty-nine,
those browsers. And look where it's come to.
Laron: [6:08]: It's funny man, like, I went to a summer pre-college program. This is ninety-six.
We went in, the physics teacher was a pretty forward thinking guy. And the assignment that we
had was to go to the internet and print out the five-day forecast for our city. Just to force us to go
and think about the internet and how it can be used and what you can do with that. So just
thinking about, even in the late nineties, some people had not been exposed to those
technologies.
Rico: [6:34]: You couldn't just google it either.
Laron: [6:37]: You couldn't google it. But the ironic part is this though and that brings us to
today's conversation: Those divides are growing like crazy today. And this tech is not being
exposed to our kids. They're in school learning things that are not applicable to today's jobs.
People don't understand that's the case and I think that's a really big issue.
Karl: [6:55]: Give me an example of some of the technologies that you're seeing now that you
would say young people should really get comfortable with mastering early on.
Laron: [7:04]: Yeah, so right now we all know there's huge talk about autonomous vehicles,
machine learning AI. And those sound like really interesting buzz words that are very
complicated. Truth be told, even in industry now, most of that technology is being outsourced to
providers like Microsoft, Google, etc. They're ending within web services right? So not many
companies have a true cognitive ability within that. But knowing that the trend is to outsource
those functions you have to understand how to ingest and use that. There's no reason why a kid
in elementary, middle, or high school now can't learn how to ingest or call a web service to get
data. Because if you have that simple construct you're now able to work with these people that
you can outsource data to. The point of black-boxes existing, I have an input, there's an output.
Data goes from here to there, that's a very generic concept that can be easily digested. And
then once you understand that as you go from elementary to middle to high school, over time
you may develop your own algorithm. Those are the type of things that are happening now. We
aren't telling people like, "This is what the cloud really is. That's how that works." So kids now
when they're aspiring to start their business or to build a product, they're out trying to build
things that in real life that I would just go pay one cent for. But nobody's ever shown them
practical ways to do those things so they can start solving these issues.
Karl: [8:18]: Got it. When you think about kids in school now, how can they learn and start to
grapple with some of this. What have you found that pieces it together?
Laron: [8:29]: That's what we're doing here. So the cool thing about it is that on our side, our
focus is this: There are two issues. Most of the companies that are building tools and tech and
hardware and things like that, they're primarily focused on consumer-type markets. So recently
for instance, Sphero is a real interesting company. Robot that everybody got exposed to made a
lot of money selling Star Wars-themed robots. You know when a movie dies down the buzz dies
down, you can't really sell those products and then they're pivoting the education. But there's a
different thing when you're selling to schools. Teachers want to know about curriculum
standards and have professional development and standards alignment. The people who make
devices aren't coming from that vantage point. So on our side, what you do is that, we say well
great. First of all, the purpose of these tools that we're describing is to teach math and science
and physics. So then how do you take those scenarios and route real-world examples around it.
So as an example, we did a couple of camps this summer over at Clark Atlanta here in Metro
Atlanta area where the kids are learning about intro to coding, computing precibles, sensors,
and then the use-case combinated with an aquaponics system.
Rico: [9:34]: What's this for?
Laron: [9:35]: Aquaponics is using water and contained environments to grow plants and
vegetables. So that's a real world issue, food doesn't exist. So I can teach you about a climate
sensor that can measure environmentals. I can teach you about a plant sensor that can
measure plant health. I can teach you about how to measure pH and things along those lines,
so you have these core concepts. While you're learning how to use those sensors I can teach
you about things like plots and graphs and cloud, which has those standards. But to get you
excited about it, I'm not gonna leave it there. Let's go and put some goldfish in a bin that are
peeing, making ammonia. Then ammonia creates a nitrate, nitrates create nitrites, the nitrites
are being taken in by the plants and the plants are now going to produce a vegetable. And this
is happening in real time. This is being done in a way to where a middle school kid can program
a tool called Scratch, which is the prevailing tool in the market, to make that happen.
Rico: [10:24]: You know that's interesting. We were just listening to something about Google X.
The X Company. How they are experimenting right down to the plant. They're talking about
farming and almost exactly what you're talking about. Sensors down to the plant level, not just
the field level. And knowing every single plant, like plant number two-thousand-thirty-eight.
Laron: [10:45]: Listen to what you just said though. Right now there are staffs out there saying
that most of the jobs that will exist in 2030 are going to be from out of today's pipeline. There
are staffs out talking about how our kids aren't excited and motivated. The challenge is this:
Most people that we're describing that actually are building tools and things that are being put
into our schools and programs aren't aligning to what companies care about. Now imagine
when the person that google leaves, the program manager that you just described. Imagine
what happens when he or she goes to a school district and you say "Hey, this entire school,
these kids know these concepts. Here is a miniature version of what you're doing in real life."
You don't think they would get behind and support that?
Rico: [11:24]: They probably would.
Laron: [11:25]: They would, right? Because for the first time ever you're not taking a company
and saying 'Support this program,' and give them a bumper sticker that says 'I support kids.'
You're actually authentically connecting what they're doing to what's happening. And that's the
piece that I think is missing.
Karl: [11:39]: And feeding their pipeline for talent. Because they can't find enough people that
have the skills to invent the future that they're imagining.
Laron: [11:51]: That's it.
Rico: [11:52]: Well and you know, I think that's why stem schools are popping up everywhere.
Because the idea is now, they're shifting to the idea that you don't need a four-year college
degree. You can come out of high school knowing programing, knowing these things, and you
have that skill.
Laron: [12:03]: The disdain of not having a four-year degree is disappearing.
Rico: [12:06]: It's moving away.
Laron: [12:08]: Right. And even people with four-year degrees. I always joke about it man. So, in
my history I stopped at Tennessee State, but I left Tennessee State and went to Purdue.
Because I was told that, get the highest degree you can get. So back then I went to
USAToday.com and I looked. University of Michigan and Purdue and Georgia Tech were the
top engineering schools. Somebody told me, I could've gone to Ann Arbor, I could've gone to
West Lafayette. Michigan was past Purdue, so I stopped in Indiana. I joined the direct PhD
program because that was the best degree. I spent five years in a PhD program and I got an
MBA. But at the end of the day when you think back on it, I got a lot of theoretical skills in the
classroom. My lab-work was what got me the hands-on skills. But truth be told, knowing what I
know now, I would've been much better suited going to Devry for a couple of years. Just to get
some actual hands-on skills and then supplemented that with some business. Because people
don't get the hands-on. I keep saying with our kids, if we could expose to them the 'how,' that
would help them get intrigued and figure out the 'why.' And to me that's why I focus on things
that are tangible, real-world, to get you excited. Then more importantly we are, unlike some of
the more industrial or commercial companies, we are building programs that can sit within the
construct of a school. Because ultimately this has to be something that can be taught and that
can be expended as a program across the board.
Karl: [13:30]: So tell me a little bit about some of the projects that you've developed and kids at
work, how it's helping them learn skills.
Laron: [13:38]: So a couple of examples. So our spirit of influence today is really focusing on
things that can happen within an after-school program. A stem camp or summer camp type
experience, because I think that's really interesting. If you look at the space today; anybody with
young kids, elementary, middle school kids, who are doing after-school or summer experiences.
Truthfully most of those programs, even if they are stem based programs, are glorified
babysitting operations. And I think that's an issue, so we started there. And then we also play
within a space of some corporate partners who are engaging kids. So a good example would
be, Microsoft has their band program, which is like their backs of Microsoft employee research
group. So every year they bring in a bunch of kids from high-schools, expose them to tech. We
have a session with Microsoft and we bring our environmental sensors for this use-case. We
say, "Hey guys, let's do a use-case around co-chain logistics." Something shifting through the
supply chain. We gave them an environmental sensor, we gave them a package. And they had
to write some code to be able to determine like, pull off the sensor data things like temperature,
humidity, and pressure. And the idea was that, if there was an outlier. We gave them a hair
dryer or blower to raise the heat, and the thing was like; "Hey, let's write a program so if this
thing gets this high above a threshold, it has to alert you." So that we give them a STK that
sends text messages. So every group had to sit back, think about it, write some code,
experiment with that. Before that they got a whole talk around cloud and how it worked. Like
"Hey guys, how do you send SMS's? Well that's an STK. That's a company called Twilio. They
just went public. They make a lot of money just selling cloud services." At the end of the event
every group comes up, they talk about cloud, how it works, IOT, control systems.
Rico: [15:13]: How old are these kids?
Laron: [15:15]: In this case, these kids were ranged. Like high school and up in that scenario.
But we've done the same thing below. Here in Gwinnett, we had a scenario with the elementary
school interestingly enough, there was a teacher at the school that had a kid that went through
the program fifteen years early. He's a really smart guy. We would come by everyday now,
doing a weekend teacher's crash course. The school had invested in a Hydroponic /
Aquaponics lab that was fully instrumented with plants growing. And we did a session with the
kids to show them how to use the sensors. So then what happened was, once they understood
how to connect with the sensors in Scratch, the school went and bought an LCD screen, hooked
on a Raspberry Pi, and the kids wrote code on the Pi. Learned how to read data from the
sensors and make a real-time dashboard.
Rico: [16:01]: Nice.
Laron: [16:02]: So now when the superintendent came by or visitors come by, you have
elementary kids talking about how they're collecting data and how its being leveraged. The point
there is that, I know adults who've never seen a real-time dashboard or can explain how data is
ingested on a dashboard. So to me it's like you take these tools, no matter whether its
elementary school or high school, the kids all use the same sensors and the same ecosystem.
But what you do is you graduate the tool sets over time as they get more exposure to expose
them to different parts of the equation. I think that's the thing. So me trying to graduate a
progression that goes from upper-elementary to, actually I keep saying high school but it's really
more K-20. Because to me this ends in the collegiate course or at technical school. You're
basically saying, "Hey man, when you were at elementary school we didn't really tell you that
sensors have dirty data you gotta run an average on, we just kind of did it for you." You get to
high school and it's like "Hey man, this is dirty, you have to go run an average."
Rico: [16:57]: You know that's funny. That's almost like history. They teach you basic history but
they never teach you about the stuff, the really down and dirty stuff until you get towards high
school and college. You know, just the basic stuff.
Laron: [17:07]: So throwing the real stuff in there. So now when you finally graduate you get a
job at Google or you're working on this program you're describing, you're like; "I've been using
this Google Cloud since I was in middle school." And you already have the main context to dig
deeper. To me, that's the holy grail that I'm chasing. I think the intersection of education with
industry and the proper community partners. That trilogy is something that I think is exciting that
can be expanded without a lot of strain on either part of the ecosystem.
Karl: [17:33]: So it's an interesting model that you have. You develop a business, based on
technology, that's having an impact on the community. So when you chose to go that pathway,
what made you choose that and are there things that you would do differently knowing what you
know now then what you started along this path.
Laron: [17:52]: So going down that path is really because I come from very humble beginnings.
Technology changed my life. Really. Because I was able to get a skill, like at Tennessee State,
where I was learning how to write code. I had a laptop, and because I had a laptop I started
building websites. I was able to monetize that. Without question, that's the great equalizer. If
you look at the trend now, the wealthiest people in the world, most of those guys made their
money in tech. So tech is a great generator of wealth and legacy on the business side. But to
me, I also realized that the work I do like the non-profit, we support and give out scholarships.
That's not sustainable, that's just an outbound process. So my opinion is that, by having these
tech-enabled businesses our motto is this; I survey schools that are using tech as a part of their
process. Most companies that sell tech, particularly hardware, it's not very profitable. Because
most people don't make it themselves. So they take something they bought from somebody
else, they market it like crazy, and they sell it at the high end of the market. So what that means
is that the people that really need it don't get access to it. Our approach here is can we build a
business where we can actually design hardware that's best in breed, but informed by design.
That way, we can find ways to get it out there at scale. But then by doing that if I can expose
that to these ecosystems of undeserved people, even people who have connectivity to it, I can
influence and get them those skill sets to help them change their lives. Which means that,
they're gonna pull back and pull people forward. So that's kind of the theory behind it. The third
piece of that is the thing I would do differently, which I've been working on recently is that a lot
of people don't understand the importance of education technology or the ability to do good and
do well at the same time. So it's very difficult to raise capital or raise investment. Hardware in
general is an industry people don't really invest much in, most vc fonts focus on software. And
then you go and have this education and kind of community slant and people think you're a
nonprofit. So we've been trying to form this to show people that, 'hey man, this is a real
business that we can scale.' So to that point, the tech we're using in these classrooms as I
described earlier is real world tech. So we now have started to work on institutional partners
where we can launch consumer products that take that same tech in a different vein to show
people that, not only is it used in schools, but it's in this big retailer. There are a lot of ways to
make it happen.
Rico: [20:09]: You know the best part is, is that I think because of the way the market here is in
the United States and probably in a portion of the world. What you're doing is saying, "Don't just
do this because it's just for the kids," you're saying, "We're gonna show you commercial
application that can actually make money in the marketplace." Because if it can't make money, I
mean in the long run, you lose anyway because it's just gonna fall by the wayside. No one's
going to invest in something where it's just altruistic and stuff. That's such a short term thing. But
if you can prove to them that there's money to be made here, this is a commercial application,
then people will definitely get involved in that.
Laron: [20:49]: So definitely before it was more of the mind instead of, we're doing this work that
has great value, running these programs, and it was really purely about the kids. That's still the
case to this day. But I have had to change my hat and just make sure that I'm making people
realize that this is a way to try revenue that can scale. This is a growth market not only
domestically but internationally. And the way in which we're thinking about this is completely
different from everybody else. And if you're in this space, you know Microsoft, Google, not only
are we supporting and helping you build pipeline. We are building solutions and products that
marry very well with things you sell in the schools. So my solution paired with your Chromebook.
My solution paired with your Surface Tablet. It's a way to drive consumption, to drive cloud
computing, to get consumers hands in front of your products in a natural way that fits into your
strategic plan. And so that's the way that we're framing the conversation.
Karl: [21:43]: So one of the things I noticed is, you know IOT and these technologies can
change with time. I'm gonna ask you to put on your hat and look into the future a little bit, what
are some of the areas where you think the IOT smart technologies can have the most
transformative impact on businesses, specifically, and in communities.
Laron: [22:04]: So in the business side, what's interesting about it man. People talk about IOT,
the big market in IOT is the IIOT. The Industrial Internet of Things. There are a lot of factories
out there and disparaged systems that have been around for years and they can't just go out
and buy the new Apple Watch whenever the new version comes out. And that's the interesting
thing when people are looking at innovation they go and hire kids that just graduated from
school and those kids are trying to make Apple Watches. That's sexy. And it's from lack of
understanding, they've never worked in these dirty jobs. Think about that show Mick Rowe used
to have, Dirty Jobs. Think about all those dirty places he went into. They need sensors too. And
so those little things that can't be connected or if you go and connect this thing you can't go
change out the ERP and it can't use 5G but it's still has a signal on it. Those ground filled
applications, that's an interesting spot. There's millions and millions of those out there and
nobody's thinking about it. They've still gotta get connected. So things like that are very, very
interesting on the industrial side. On the consumer side, again these titans out there controlling
the ecosystem, so the Apples of the world are very forceful of what you can do. And how you
can do it. So I think as we find ways to get more connectivity as cities are employing WiFi and
things the varied connectivity disappears, you're gonna see a lot of those applications happen. I
think in the home. Look at what Amazon is doing now. Amazon acquired Ring. Amazon
acquired Ero. That tells you that the home is a place where a lot of stuff is happening, so I think
you're gonna see a lot more stuff happening within the constructs of a home. I think what's
gonna happen in the future is that this notion of having to rely on an outside third party to give
you all these things. It's gonna be just like in the enterprise there was this BYOD type approach.
I think you're going to start seeing that. I think frameworks are going to start to exist to allow you
to more plug-and-play stuff to create your own experience around it.
Rico: [24:11]: Do you see the, I mean I see it and I'm not sure if maybe I'm wrong. Do you see
the closed environment that they want to create. I mean AWS, the cloud.
Laron: [24:23]: I think it's a problem though. I'll give you a good example. Actually the other day.
So, I'm a pretty technical person. I can write software and I have a hardware company. But even
right now, I can't go home and take one of my systems my company produces and put it on my
network at home without going crazy. All the major players, they have taken a traditional
approach. They've invested in some technology that they chose in that technology plan seven,
eight years ago, ten years ago. They've already advertised the cost of it and they're forced
everything they do to go down that path. And they're keeping people from getting involved with
that. And see what that does? So now you go into the home and there's already connectivity
there. You have a security company there. You have all these connected people and Amazon
comes with an Alexa and jumps on your hotspot, takes over the whole house. Because the
other pieces were closed in that forward thinking. So you have to open that piece up because
there's no one-size-fits-all.
Rico: [25:13]: But do you see Amazon wanting to open that piece up?
Laron: [25:16]: I think those guys are opening up connectivity to try and force you towards their
cloud.
Rico: [25:21]: Okay. That's what I was thinking.
Laron: [25:23]: And so you have to be careful in terms of if that's part of your business or not.
But the fact that there is an Alexa there that has a bunch of users that I can plug into. That's an
interesting value proposition. It's just a matter of what happens with the data that you have to be
careful about.
Rico: [25:34]: Do you think education can work well with it too. I know AWS allowed it because
of their AI. They're saying that you could use their AI to develop your own.
Laron: [25:44]: But that is the Playdoh, so that is the opportunity. And that was my point earlier.
So now let's go back to the scenario of now we're growing food. This food has a myriad of
sensors. So imagine now would I want to go in and deploy this to an impoverished
neighborhood who doesn't have the skillset. And I can now go and have them collecting data
going back to the cloud. Now, we're in Georgia so what do we have? We have UGA. They focus
on some 'Agg' stuff. There's probably a PhD there who wants some data. You don't think we
can build a system using AWS or Azure or where we can feed this person all this data. They
can tune their algorithms they can tweak it, they can test it in these neighborhoods and now
we're getting yield. It's those kind of things that I think are going to change the education
concept. The second thing is that, there's a huge push now toward online and virtual learning.
But it's still a very traditional construct there. Let's go take a class where we're throwing
information at you where you're watching some videos. In our case what we're working on is
imagine a day where I could have a remote science class. I'm gonna send you a sensor, you've
got to go outside, collect some data. You're gonna submit something digital with that. We could
have a digital lab experience. We are we not doing that? And so I think that's to me, as we
identify the right cloud partner and I could take that to scale, now we can export the stuff across
the country. Across the world and have a common experience around it.
Rico: [27:10]: I can see. I mean having Amazon as a partner and being able to do that. Then
deliver this stuff within hours, if not the next day anyway. You've got that whole environment.
Laron: [27:21]: That's it. So what I'm trying to do is show that, we have done an amazing POC
around ways to engage kids within tech that's aligned to teaching. And now that we've had this
five or six year MVP that we've been cranking out by ourselves. We're at a point now that with
the appropriate partner who's a philanthropic capitalist, we're going to go and scale across the
globe overnight. Because we're properly aligned and our synergies are right in line with that.
That's what I'm chasing.
Karl: [27:58]: Wow. Fascinating. Well I'll tell you, you know we've learned a lot today about how
technology is being brought from schools into commercial apps. And what I like is, one, there's
folks out there that are listening and this might spark an interest in them to pursue. How can
they get involved. How can they reach out to learn more about what you're doing. What are
other resources in the community where young people and their parents and also business
owners can start changing their business model to capitalize on some of the stuff that's out
there.
Laron: [28:30]: Well I'm pretty easy to find. So on social LaronAWalker is where you'll find me.
I'm more of a Twitter and Linkedin type of guy. So you'll find me there. As relation to the
business, the website is Mantis, like the spider, EDU, as in education, .co (MantisEDU.co) is our
website so go there. We're launching a new website very soon. A lot of interactive blog content
there. For the different people you mentioned there the different constituents types we have a
lot of forums there to be involved with. So if you wanted to be a part of one of our stem camps
or summer camps, let us know. If you're a company who wants to not only engage with kids but
you're interested, say "Hey, can you help me pull together some content around this domain
that lines what I'm doing so I can present around things that I care about." We're making it
happen so find us online, connect with us, we'd love to partner.
Karl: [29:21]: Oh fabulous. Well, I'll tell you. I love when we get to talk to a different kind of
business. Most people wouldn't realize that you can take a technology business and have an
impact on people in the community with a vision towards the future that's feeding the pipeline of
industry. The folks that are out there doing what you're doing I think are setting the groundwork
for different generations. So when you hear Silicon Valley say they can't find people to fill all
these tech jobs, I think that help is on the way. I'm glad that people like you help in leading that.
Laron: [30:00]: Thanks for helping me share the story.
Karl: [30:01]: My pleasure. I'd like to thank Atlanta Tech Park for hosting the Capitalist Sage
Podcast and thank Laron for your time today sharing some of the stuff you've done. That's just
the tip of the iceberg of some of the things you've done and you're working on to help in the
community and help transform the way people look at business. Atlanta Tech Park is a great
place to kind of help nurture that further. Find other like-minded individuals, take hardware and
software and apply some business sense to it, find good applications and ways to do that. It's
really important. I'm Karl Barham with Trans World Business Advisors I get the pleasure of
working and meeting with great entrepreneurs and business owners out there. Helping them
figure out their strategy to grow and when they're ready, how to exit their business. So you can
reach me at KBarham.TWorld.com or visit www.TWorld.com/AtlantaPeachtree . Reach out. And
Rico, why don't you tell me a little bit about what we've got going on. I feel like there's
something coming in the near future for us to go take a look at.
Rico: [31:07]: There's so much out there. You can find me, Rico Figliolini, on LinkedIn or
MightyRockets.com. I do social media marketing, content marketing, and video. Especially if you
need products explained in video I do that. I'm also a publisher, as I mentioned before, of
Peachtree Corners Magazine here in the city of Peachtree Corners. I am also the host of
several podcasts, a family of podcasts, including this with Karl who does the heavy lifting on this
show. So he's done a great job here. I also do Prime Lunchtime with the City Manager and
Peachtree Corners Life. So we've done quite a few things coming up and the magazine will be
coming out. I think it's hitting the mail, the post office next Friday. We are doing technology in
schools so we've covered several of the schools in Peachtree Corners let's call it, like Paul
Duke Stem High School, Wesleyan Cornerstone Christian, Picnicville Middle. So there's a few
schools that are being covered and what they're doing in technology and how that helps them in
their education process. So that's one of the stories, of course we're doing Pets and their
People. And we're doing a few other things including the Voices of Football, covering a few of
the announcers from Norcross and Wesleyan so that's kind of cool. So just a lot of stuff out
there and we just went through that grand opening with the…
Karl: [32:26]: Lot of fun. Got to ride in a car without a driver and lived to tell about it. And so it's a
lot of good things going on in the community. We really encourage people to get involved and
go out and see what's happening in the community all around and participate. Be an active
participant. See what differences you can make. Well thank you everybody. Stay tuned for our
next episode of the Capitalist Sage Podcast. Thank you everyone. Have a nice day.
Rico: [32:58]: Thank you guys.
Laron: [32:59]: Thank you.