The Ray and Curiosity Lab at Peachtree Corners Partner to Further Transportation Innovation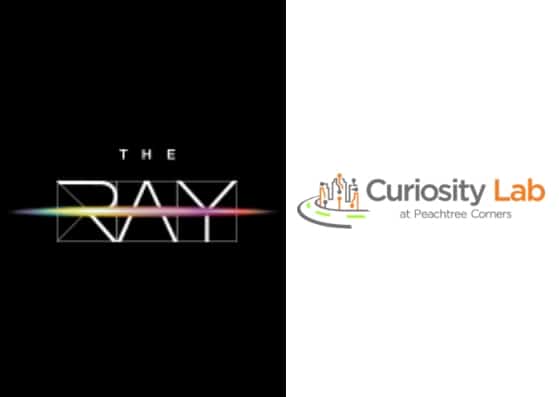 The Ray and Curiosity Lab at Peachtree Corners, are excited to announce a partnership to further transportation innovation in Georgia. The key purposes of this partnership include:
● The facilitation of emerging technology testing and demonstration between the two locations of The Ray's 18-mile interstate corridor in Troup County and the City of Peachtree Corners 1.5-mile autonomous vehicle test track in Gwinnett County
● Collaboration on external funding proposals
● Joint projects with academic and commercial entities working on the future of mobility
"It's really such a natural fit," said Harriet Langford, founder, and president of The Ray. "We're a high-speed, public interstate in ex-urban Georgia, and Peachtree Corners' smart city project is located within a 500-acre commercial park with slower speeds that encounter pedestrians, deliveries, and other elements that we don't have on The Ray. By working together, we can cover so much more ground."
Our national transportation system is going through a massive period of disruption. Increasingly connected cars and a future with fully autonomous vehicles will require that both cities and states carefully assess current infrastructure and make modifications in ways that were unimaginable even a decade ago. Communications
infrastructure, in particular, will be critical to enable vehicles of the future to communicate with one another and with anything they encounter along the way including humans.
Curiosity Lab will have a 5G enabled environment and more than 1G of dedicated fiber to facilitate testing for both early-stage startups and mature companies. According to Brian Johnson, City Manager of Peachtree Corners, "We have already had inquiries from companies wanting to test everything from drones, to delivery to cybersecurity. Our collaboration with The Ray presents a compelling opportunity to test similar technology in very different environments."
The Ray has long known and advocated for technologies which already exist that can make our roads safer, smarter, cleaner, more efficient and productive, all while being sustainable and less degrading to our environment. Curiosity Lab, one of the only public test tracks in the world, opens later this summer.
Together, Curiosity Lab and The Ray can attract additional transportation research and development investment in Georgia leading to job growth and economic development adding to the state's reputation as an innovation leader. Both the partnership model and the technologies launched can be examples for other states across the nation and throughout the world.
Keep things clean at Buff City Soap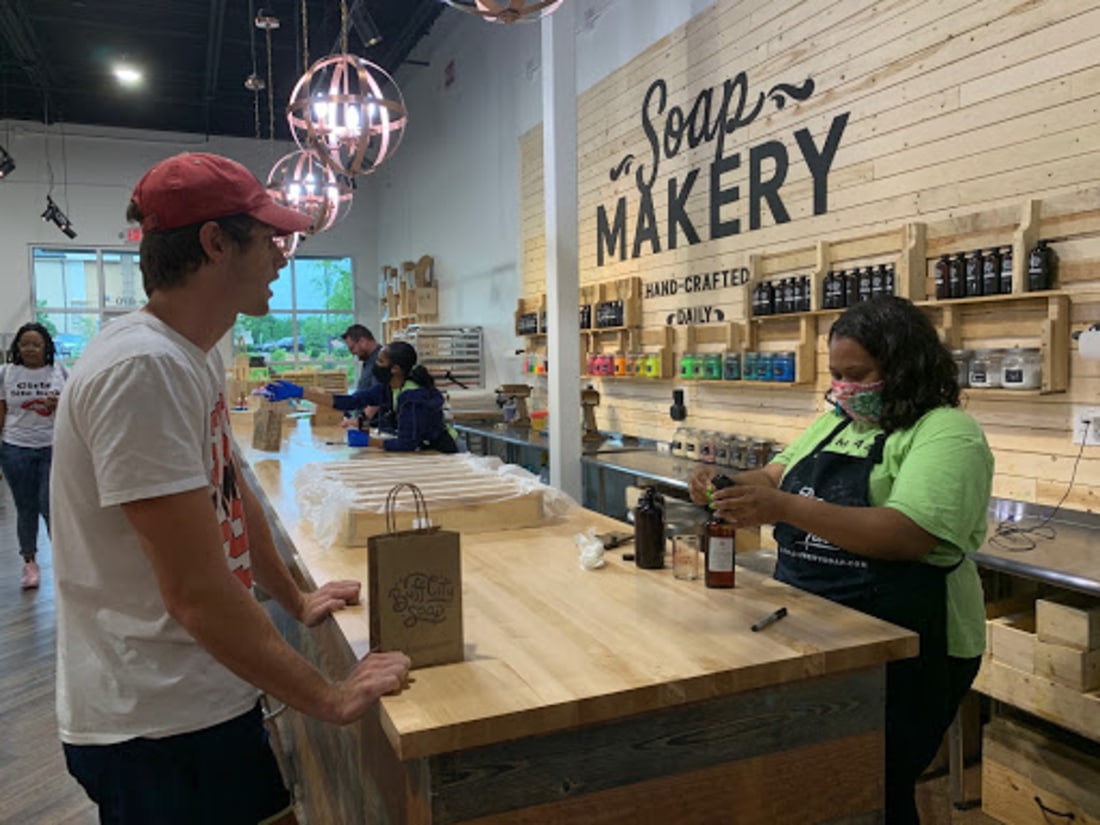 Along with many other new great shops and stores, Buff City Soap, located in Peachtree Corners Town Center is definitely worth checking out with friends and family. The company was started back in 2013 after founder Brad Kellum realized that the ingredients found in many body care products on the market were harmful and irritating to the skin. So, he set out on a mission to create high-quality, handcrafted, great smelling products for people to enjoy.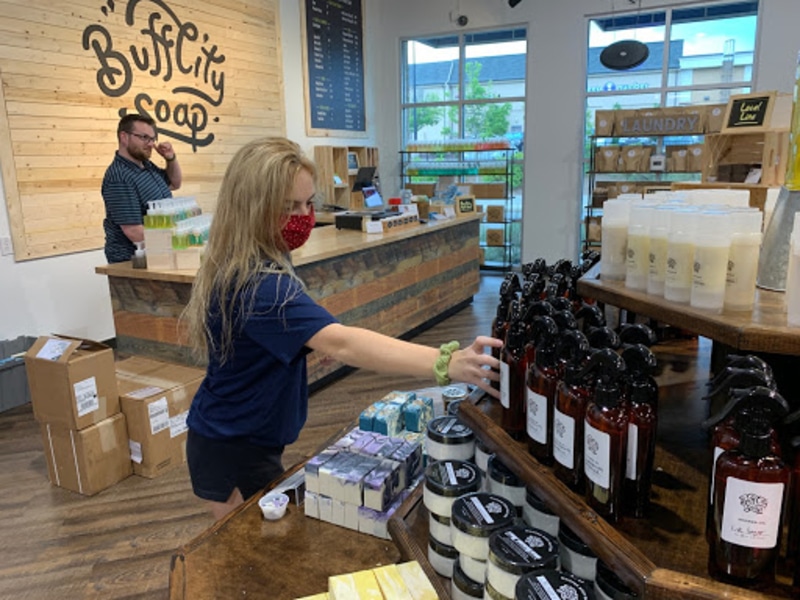 They have products ranging from bath and shower soaps, beard and face care, to laundry soaps available in almost any scent you could dream of. Amazingly, all Buff City Soap products are manufactured and packaged at the store they are sold so you can see exactly what is going into the products going on your body. As an added bonus, the staff and management at the Town Center location are friendly, personable, and eager to show you what's going on behind the scenes as they make their great products.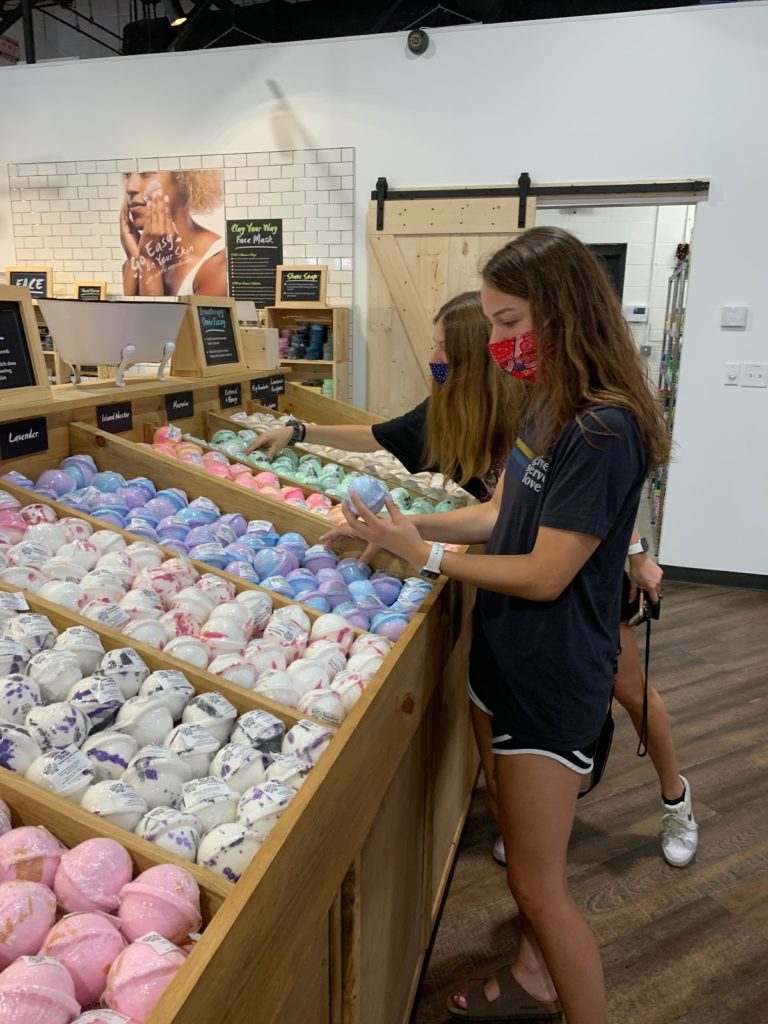 3 Upcoming Curiosity Lab Events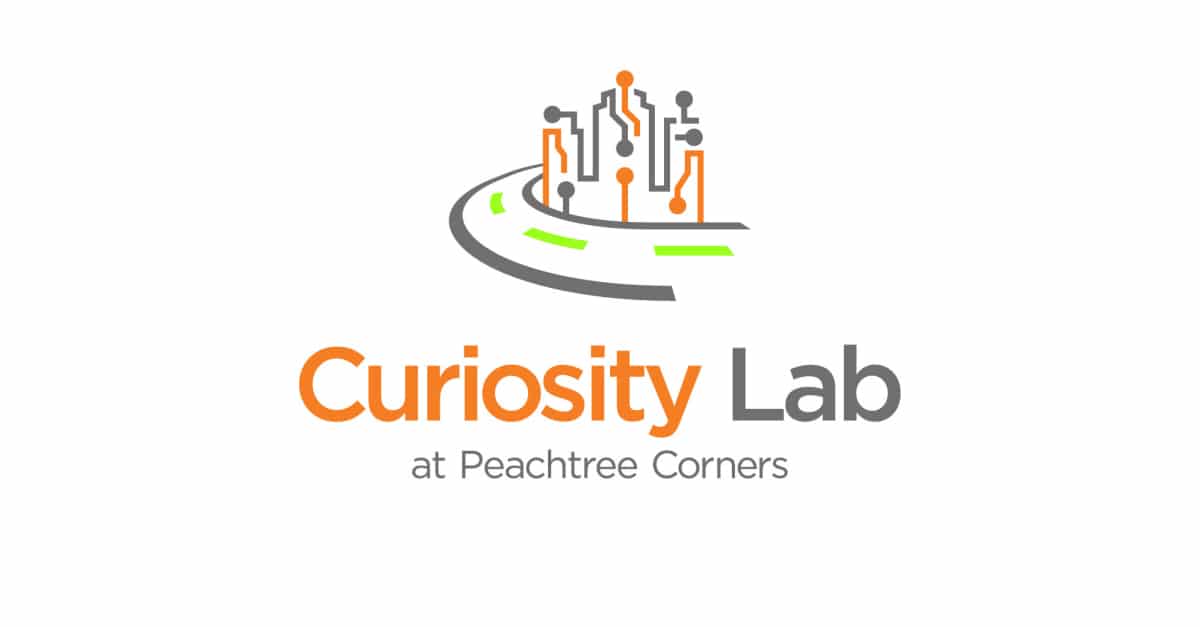 Curiosity Lab at Peachtree Corners is a publicly funded living lab designed to provide a real-world test environment to advance next-generation intelligent mobility and smart city technology. Experience the innovation for yourself at one or more of these upcoming events.
Smart Mobility

June 25 – 12:00-1:30 PM EST – Fun, interactive event designed to bring founders and corporate leaders in Smart City, IoT and Mobility together with civic leaders for a "dinner table" style small discussion. https://tinyurl.com/CIVICCL
Cybersecurity and Smart Cities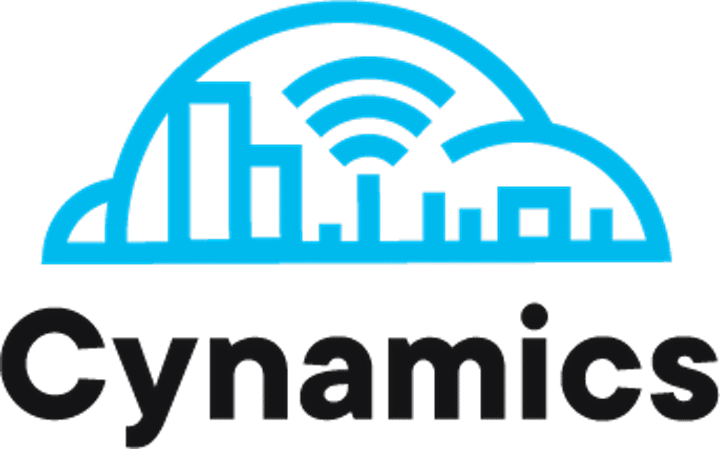 June 30 – 12:00-1:00 PM EST – Cynamics.AI is a Curiosity Lab member and expert in cybersecurity. They will walk us through trends, including what's happening in the era of COVID19, and strategies for founders in Smart City, IoT or Mobility or civic leaders. https://tinyurl.com/CynamicsCL
Women Who Code

July 7th – 6:00-8:00PM EST – Women Who Code Atlanta (WWCA) has 4,000+ members. Curiosity Lab will partner with WWCA for an evening to help founders seeking talent pair with experienced technologists specifically interested in startups. https://tinyurl.com/WWCACL
Buff City Soap Opens Second Georgia Store in Peachtree Corners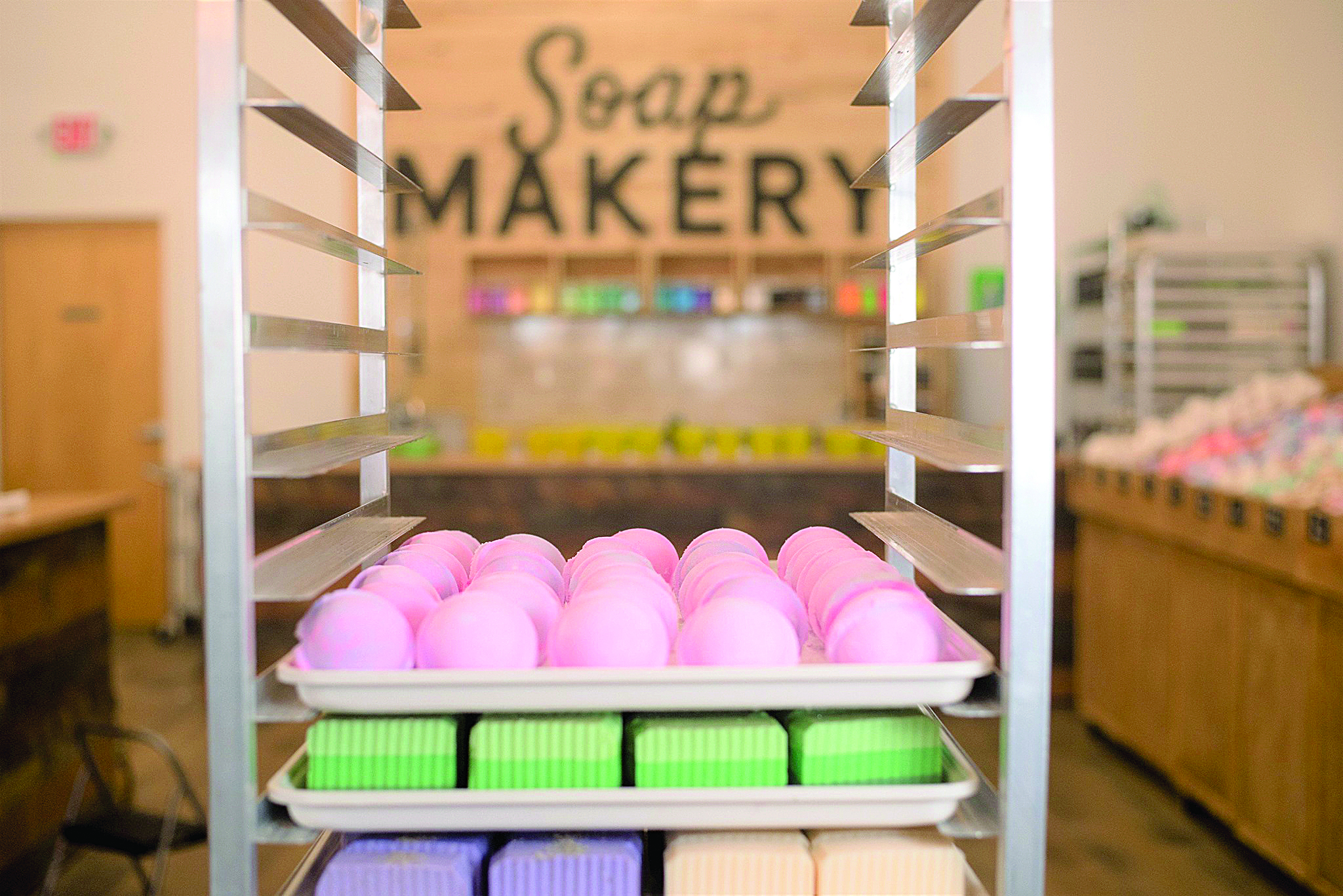 Peachtree Corners is getting its own Soap Makery. Buff City Soap — the brand known for its fresh, handcrafted soaps made daily in-store by local Makers — opened its second Georgia store, just weeks after opening its first. The new store opened in Peachtree Corners on May 2.
Each Buff City Soap store offers more than 25 unique and customizable scents across dozens of handcrafted soap products, including its famous soap bars, bath bombs, foaming hand soap and even laundry soap.
The new shop is owned and operated by husband-and-wife duo Matt and Leslie Taylor.
Previously, Matt served with the Memphis Fire Department for nine years. During his time at the Fire Department Academy, he met Brad Kellum, the co-founder of Buff City Soap.
Once Brad started Buff City Soap, Matt began using the products and fell in love with them. Matt currently serves as a Lieutenant at the Atoka Fire Department just outside Memphis. No stranger to serving the public herself, Leslie has spent the last 13 years as a pediatric nurse at a local hospital.
"After watching Buff City Soap grow from the ground up and being faithful customers for the last seven years, we knew it was time to get involved with the brand," said Leslie. "We cannot wait to help grow Buff City Soap's presence in Georgia, and we are confident that the Peachtree Corners community will absolutely love our array of assorted handcrafted products."
Buff City Soap recently created a new soap called "Birthday Song," which gets its name from the Centers for Disease Control's recommendation of singing the "Happy Birthday Song" to yourself twice while washing your hands with warm water to safely clean your hands. For each bar of Birthday Song Soap that is sold, Buff City Soap is donating $1 to local and national COVID-19 relief efforts.
Due to the pandemic, the store is ensuring that it has products available for the community, so the new location is offering curbside pickup and online ordering, with transition to the in-store experience as it is deemed safe in order to maintain the health and welfare of the staff and customers.
Buff City Soap is located at 5215 Town Center Blvd, Suite 670 in Peachtree Corners; 678-381-9964; buffcitysoap.com. ■